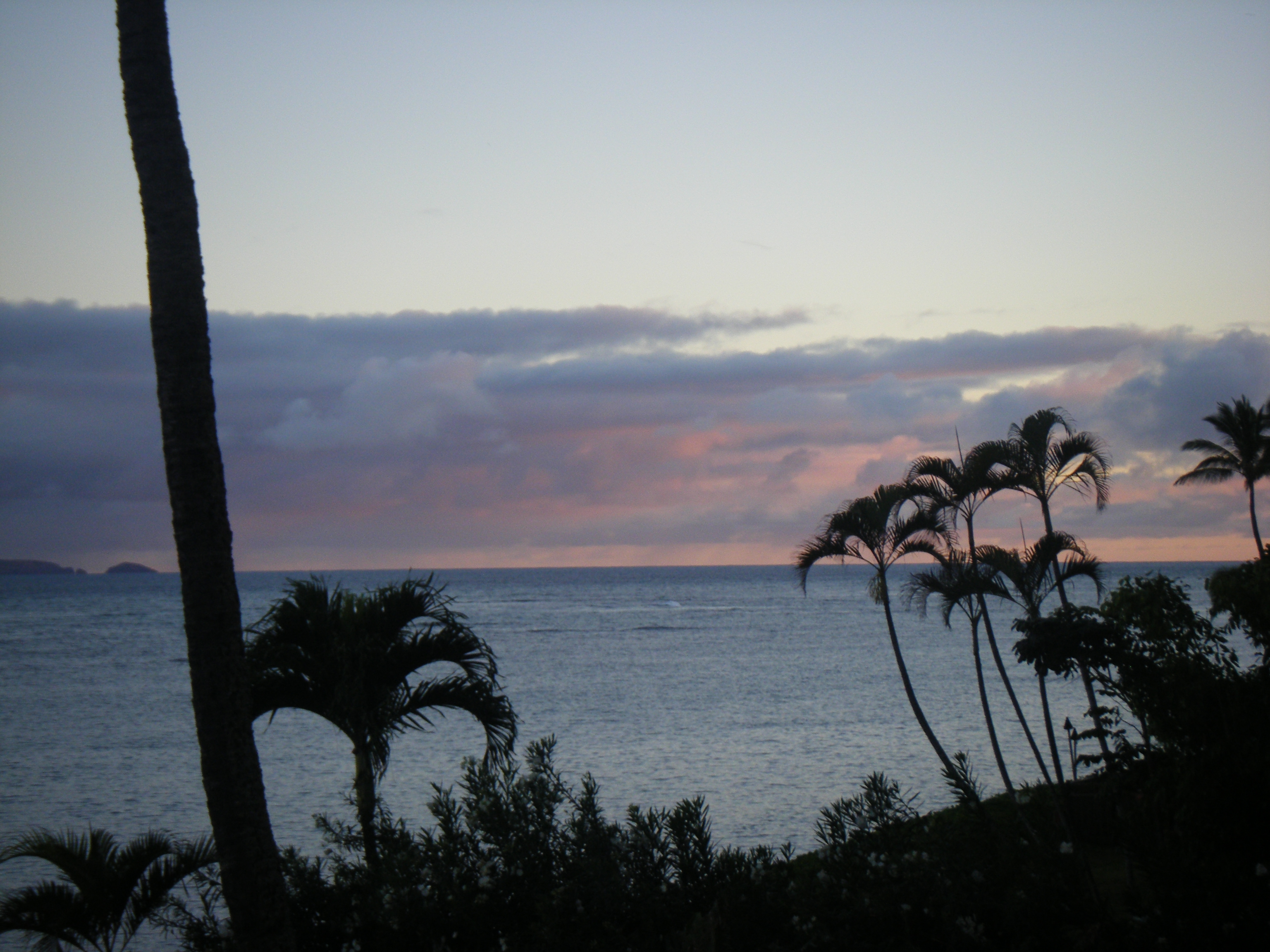 before i continue with our hawaii adventures, i want to throw out a quick tip.  in part 1, i told you briefly about our experience trying to go to the maui grown market on the road to hana and discovering that it was closed.  in part 2, you'll learn that there were quite a few other places that we tried to go but didn't have luck, either due to closure or for various other reasons.  we don't usually have problems with this when we travel, so i'm not sure if it's something about hawaii or if we just happened to be unlucky on this trip.  but for any of you traveling to hawaii [or anywhere for that matter], don't make the same mistakes we did, and make certain you do some research on the places you want to go to ensure that they're open, that you know how to get there, etc.  it's easier and easier these days with technology, and most places are so much better at keeping their websites up to date than they used be, so take advantage of this.  this may seem obvious, but we're usually pretty good about doing our research and we somehow we missed the boat on all these places, so i thought it was worth mentioning.  but onto the trip…
: :  day 4:  mom and i went shopping in lahaina in the morning.  i remember that glass mango designs had really pretty jewelry, as well as these unique little glass chocolates that we loved, and there were lots of other fun little shops.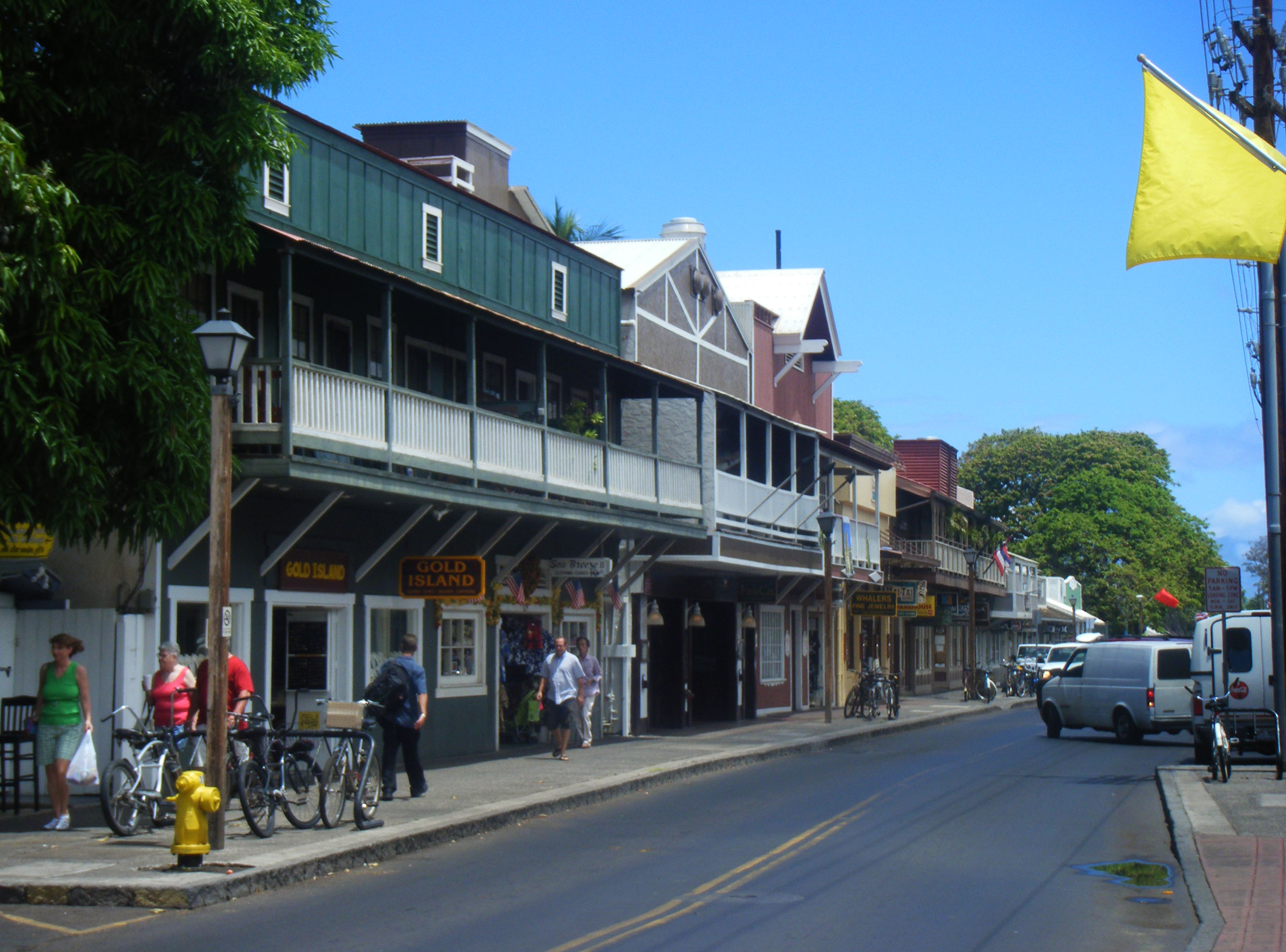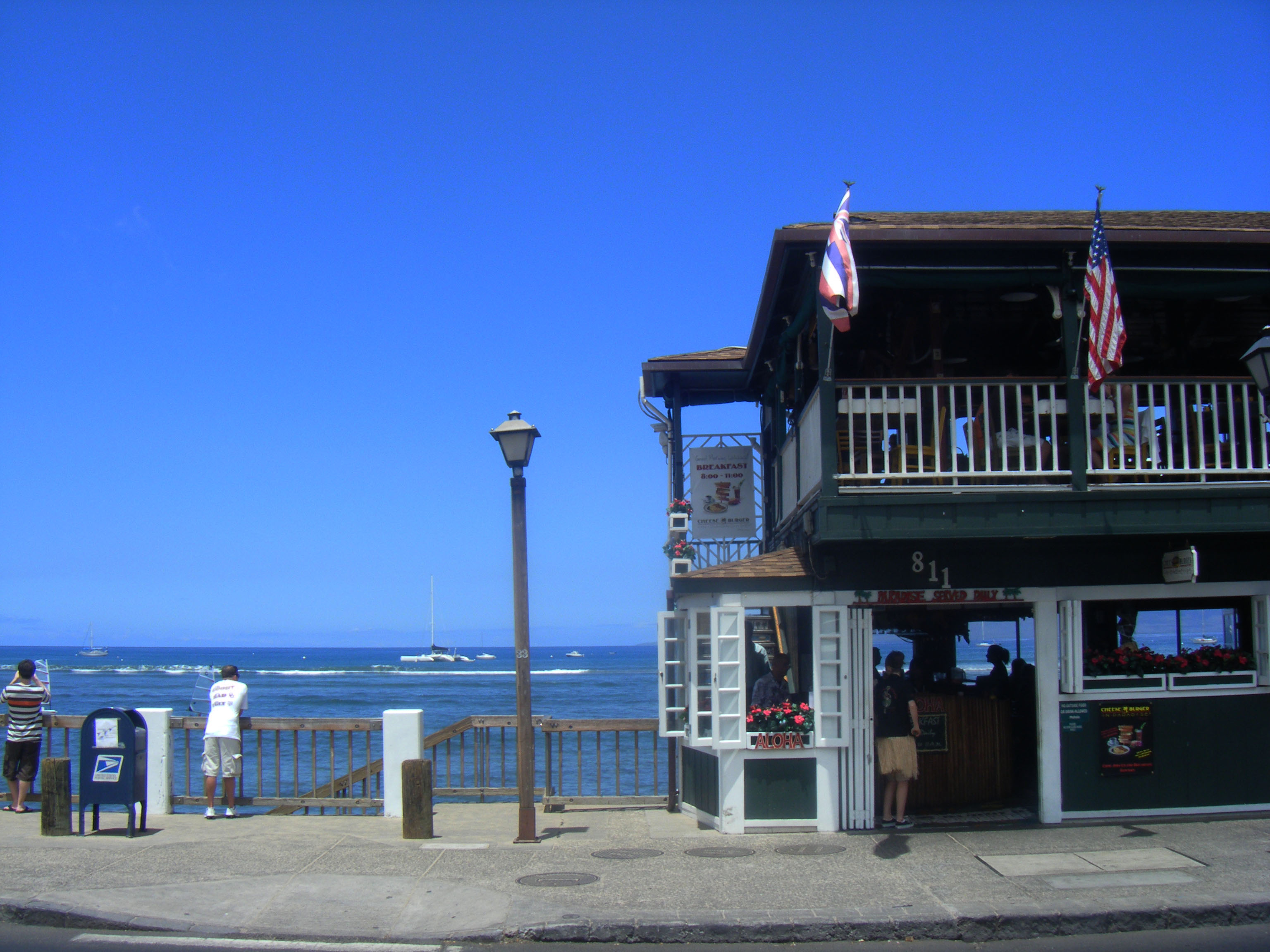 we met the boys for lunch at the lahaina fish co., and ate mahi burgers right on the water as a bunch of little kids had sailing lessons right there in front of us – so fun!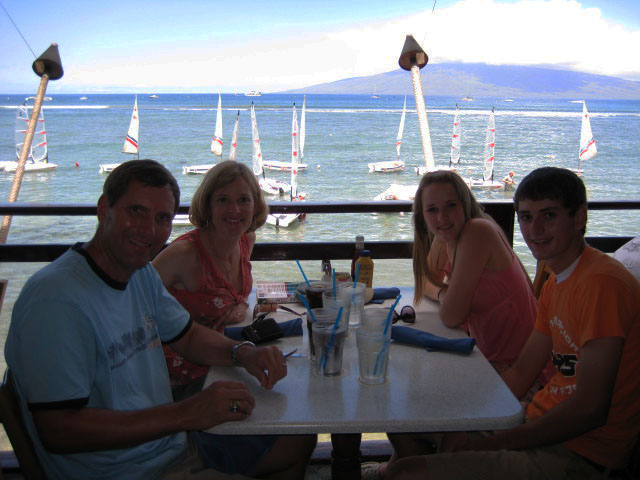 after lunch, we stopped at the honolulu cookie company for dessert, then took the sugar cane train.  of course my dad loved it, but i wouldn't recommend the train unless you have little kids [or a dad who is train-obsessed!], because the scenery is nothing different than you would see on a maui highway.  then it was ice creammm, because basically all we do on our vacations is eat, and we chilled at home for a bit before our luau!  you just HAVE to do a luau while you're in hawaii, and make sure you get reservations, because everyone has the same idea, ya know?  also, be sure to get there early!  ours was on kaanapali beach, and they give you leis and you drink tropical drinks and they unveil the kalua pig, cooked in the imu pit, and everyone cheers.  and there are all kinds of interesting and tasty dishes to try.  the kalua pig is kind of like pulled pork, and there are lots of other meats and seafood, salads and sides, and desserts, all served buffet-style.  there's also this stuff called "poi," which is purplish-colored and the consistency of pudding, but it has absolutely no taste and is eaten in hawaii between courses to clear the palate.  in all honesty, it's kind of nasty, but you should have a small taste of it, in the spirit of being in hawaii and all.  and after dinner, there's a show with hula dancing and all kinds of other hawaiian/polynesian dances. we had a blast!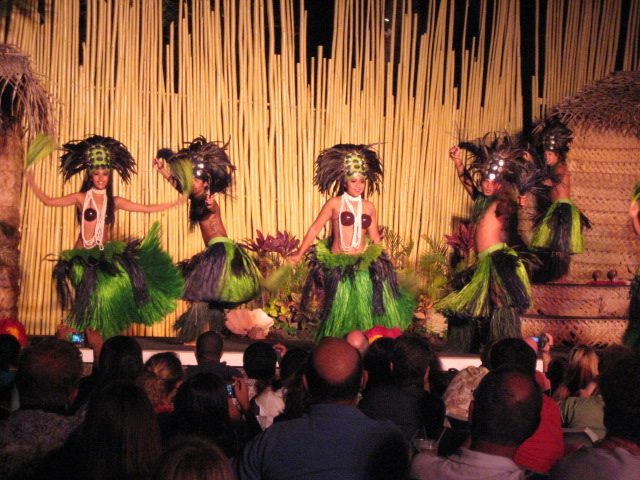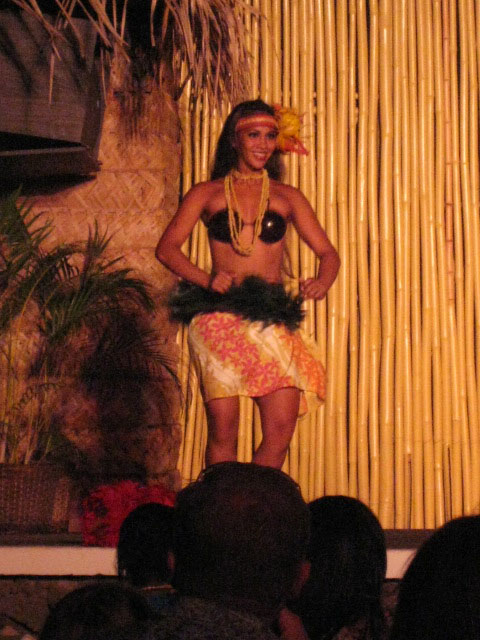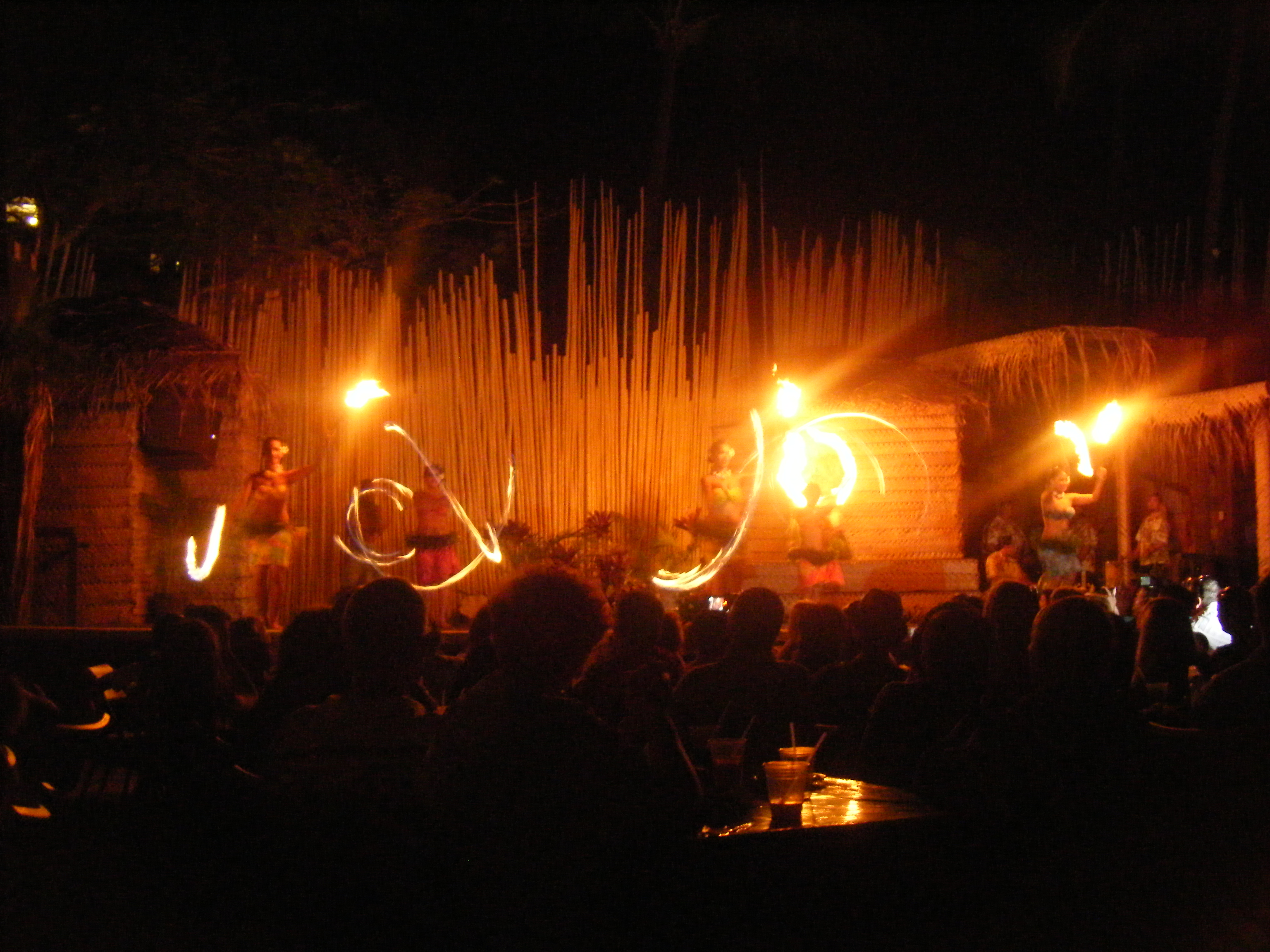 : :  day 5:  we tried to go to maui's winery at ulupalakua ranch, but unfortunately this was one of the places we never got to go.  we drove 45 minutes to get there and then found out that we couldn't access it that way because supposedly it was a private road owned by oprah [seriously??] and we were going to have to go all the way back and then start on a completely different highway to get there.  so we skipped this, but i would recommend going if you can – just make sure you take the right road!  it looks lovely from the photos, and who doesn't like a little wine tasting?
but while we were over on the south side of island, we went to makena beach [also known as big beach] for the afternoon.  the first rule of a hawaii vacation is this: whether you're planning on going to beach or not, don't go anywhere without either 1.) packing your swimsuit; 2.) wearing it under your clothes; or 3.) being prepared to be on the beach in the clothes you have on that day.  you never know when you're going to drive by a beautiful beach and are going to get the urge to dip your toes in the water, or when your plans are going to change.  plan B in hawaii is always going to the beach [when it's not plan A].  luckily we all followed this rule throughout our trip, and it came in handy on this day.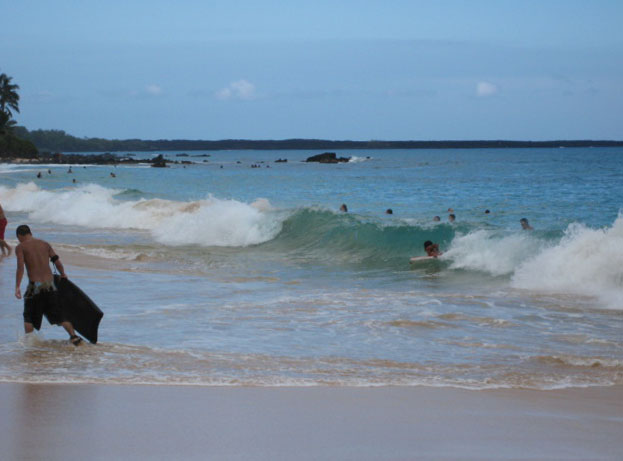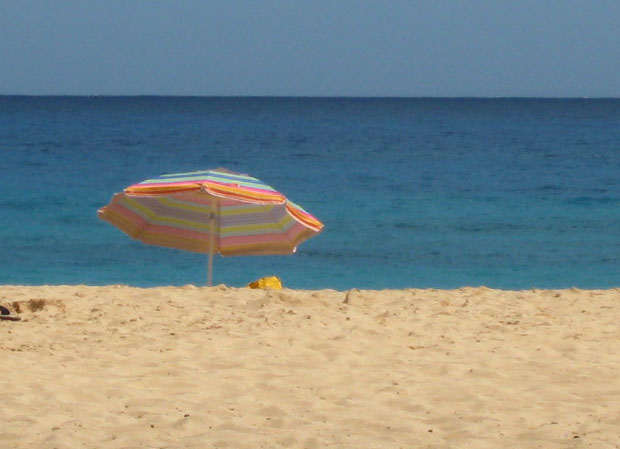 big beach is, well, big [surprise, surprise!], and it also has HUGE waves and some pretty crazy currents.  the first time i came to maui with my friend, we went in the water, and basically the waves swallowed us up and spit us back out hard, leaving us with a mouthful of sand, our eyes and nose burning with salt, the wind knocked out of us, and our swimsuit bottoms halfway down our legs!  this time, we mostly stayed out of the water, but we laid out, took walks along the beach, and watched people get thrown by the waves.  even when you're walking on the sand, the water will all of a sudden come out of nowhere and start pulling you.  it's pretty insane!  definitely not a good place for young children, but we had fun.  also, apparently tyra banks happened to be at the beach while we were there, which was kind of cool and caused lots of hubbub, but we didn't see her.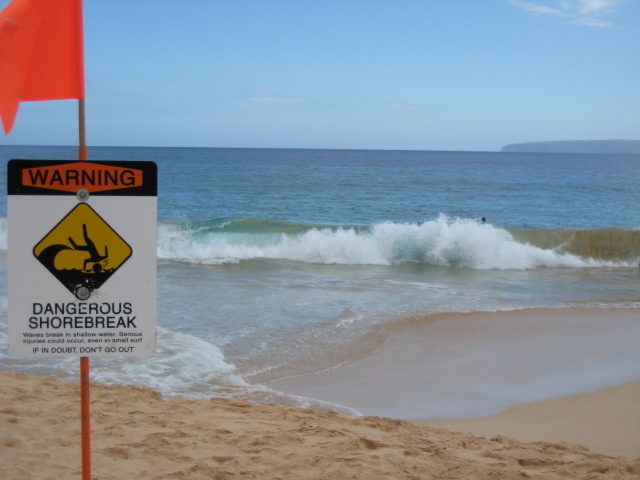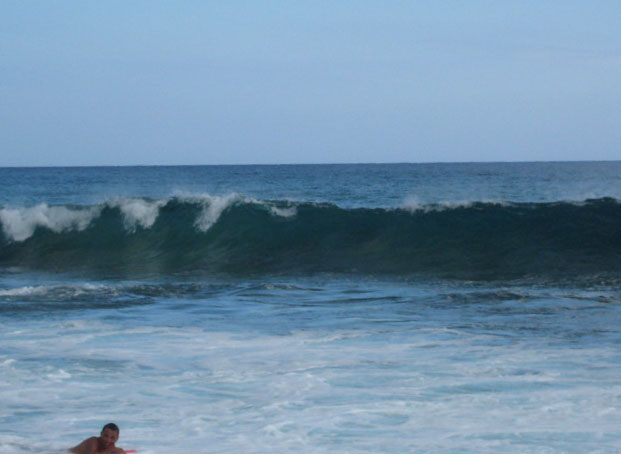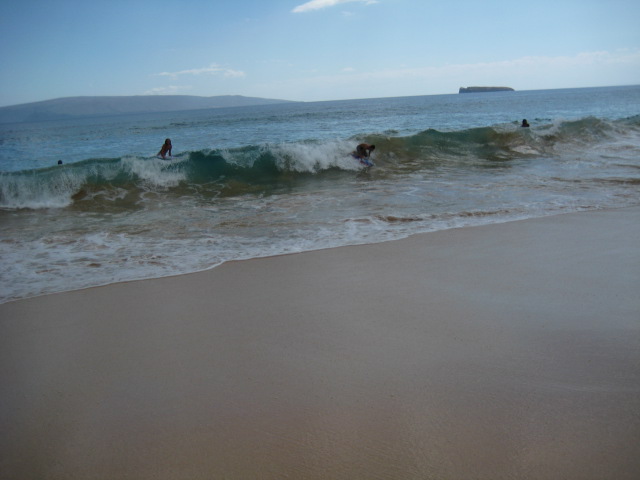 after showering at the condo, we went to whalers village to shop and eat.  we had dinner at hula grill, which was really tasty.  while we waited for our table, we got yummy tropical drinks at the bar [virgin ones for mike and me, of course – we were babies then!].  the best part was dessert – mom and i shared a coconut creme brûlée, which was served in the bottom of a hollowed out pineapple and topped with a plumeria for garnish.  to die for.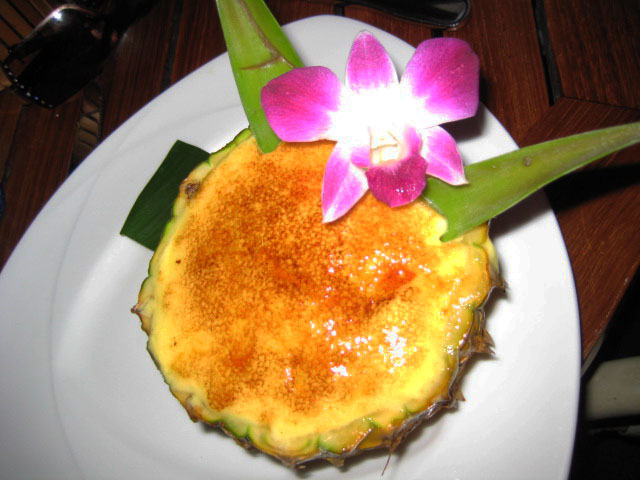 the place has a sand floor, which gave it a fun feel.  after dinner, we took a nice long walk on a cement path that runs along kaanapali beach to see all the amazing resorts and their pools lit up at night.  they are stunning!  those night walks on the beach are my favorite.
: :  day 6:  on this morning, we went to iao valley state park, which i would definitely recommend doing while you're on maui. [on the way, we tried to go to a bakery that we had read about in a travel book – i'm pretty sure it was stillwell's bakery – but it was closed due to it being a hawaiian queen's day. another swing and a miss.]  iao valley is a lush, scenic mountainous rainforest area that's home to an iconic landmark, the iao needle, which has much significance in maui's history. the state park is often cloudy and has frequent rain storms [it is the rainforest, after all!], but it's neat to come driving down the mountains and watch it go from cloudy to gloriously sunny again. take a rainforest walk and admire the beautiful scenery. there's also a hawaii nature center, although i've never been to know whether it's something i would recommend.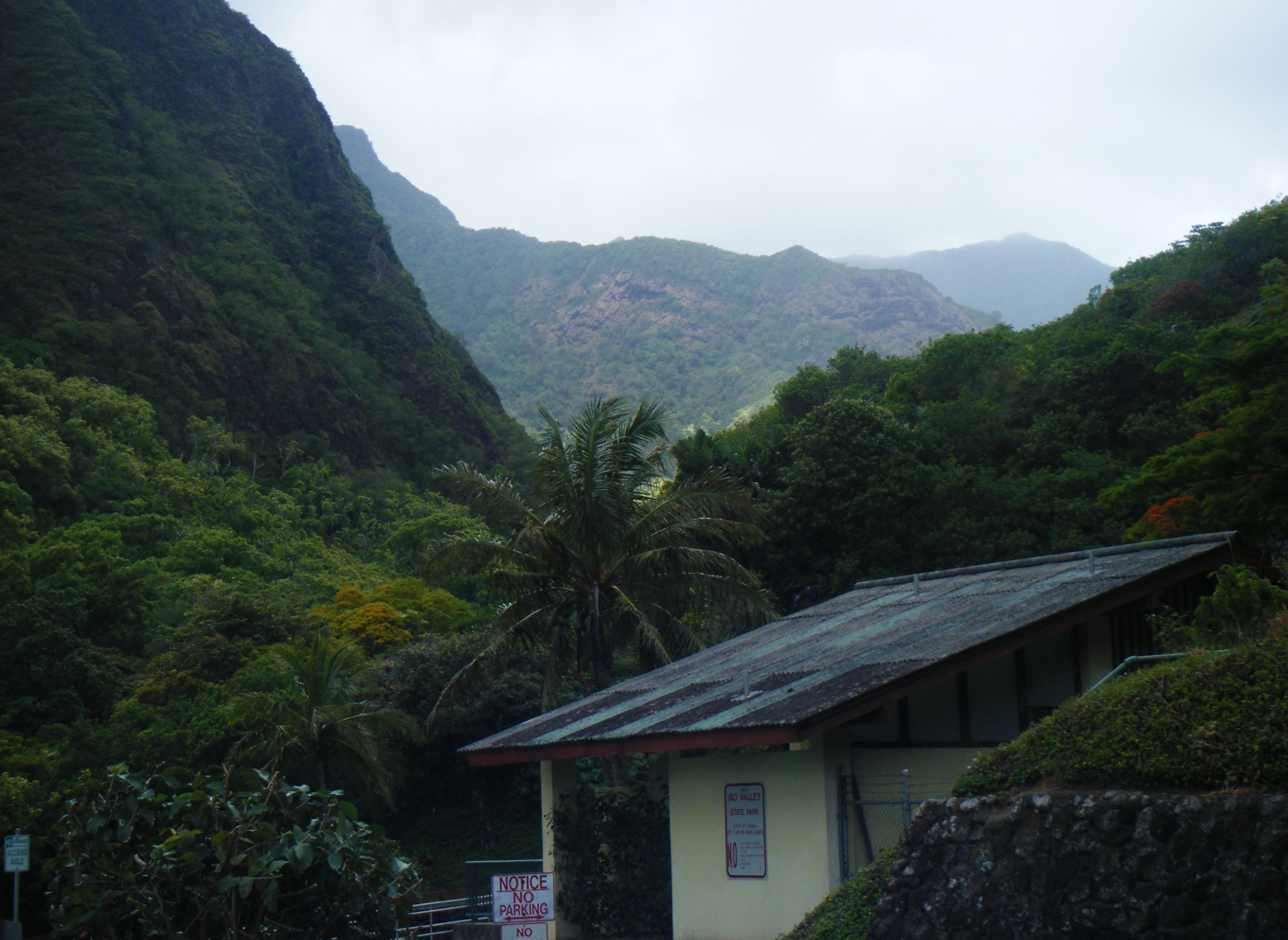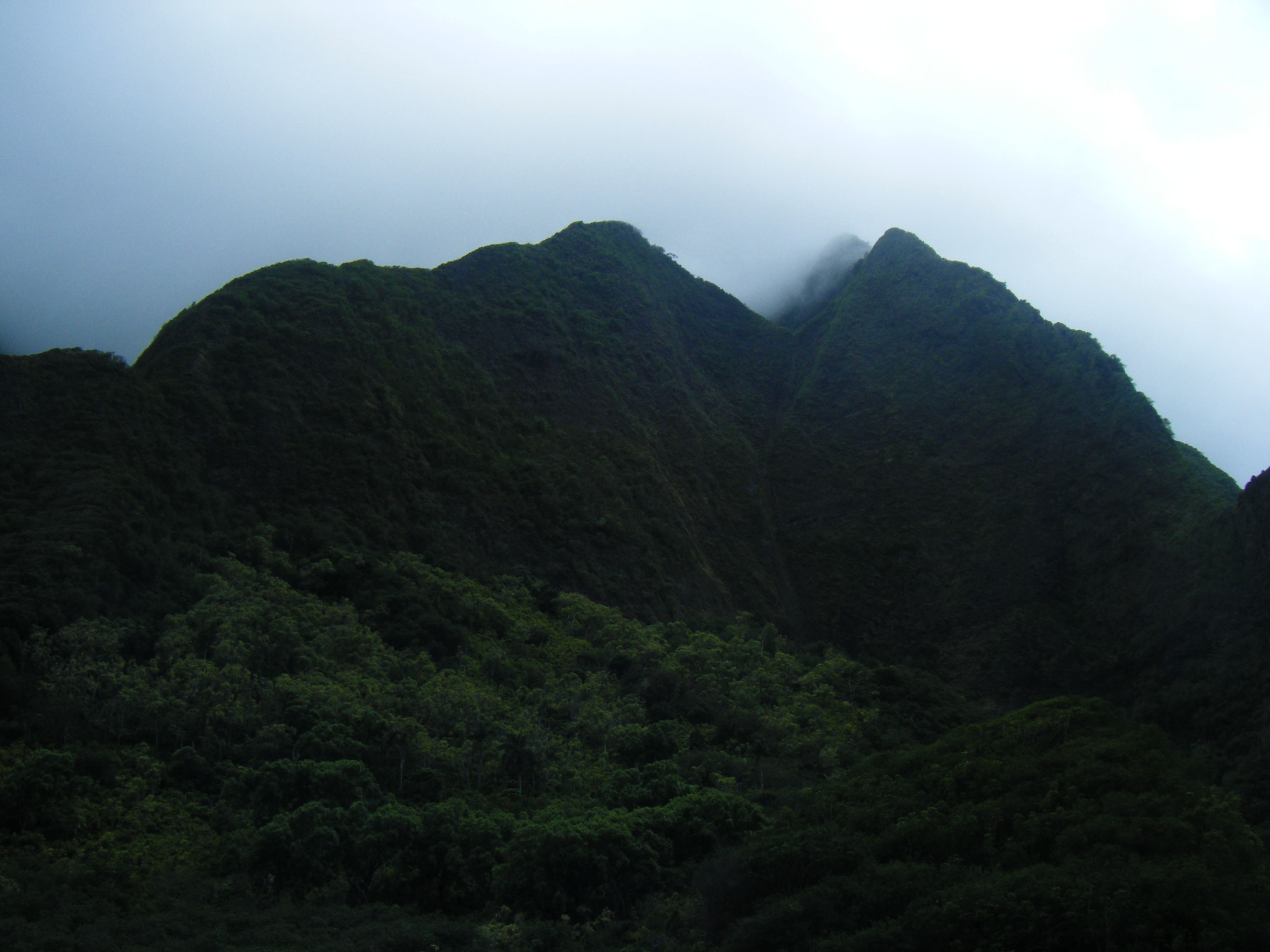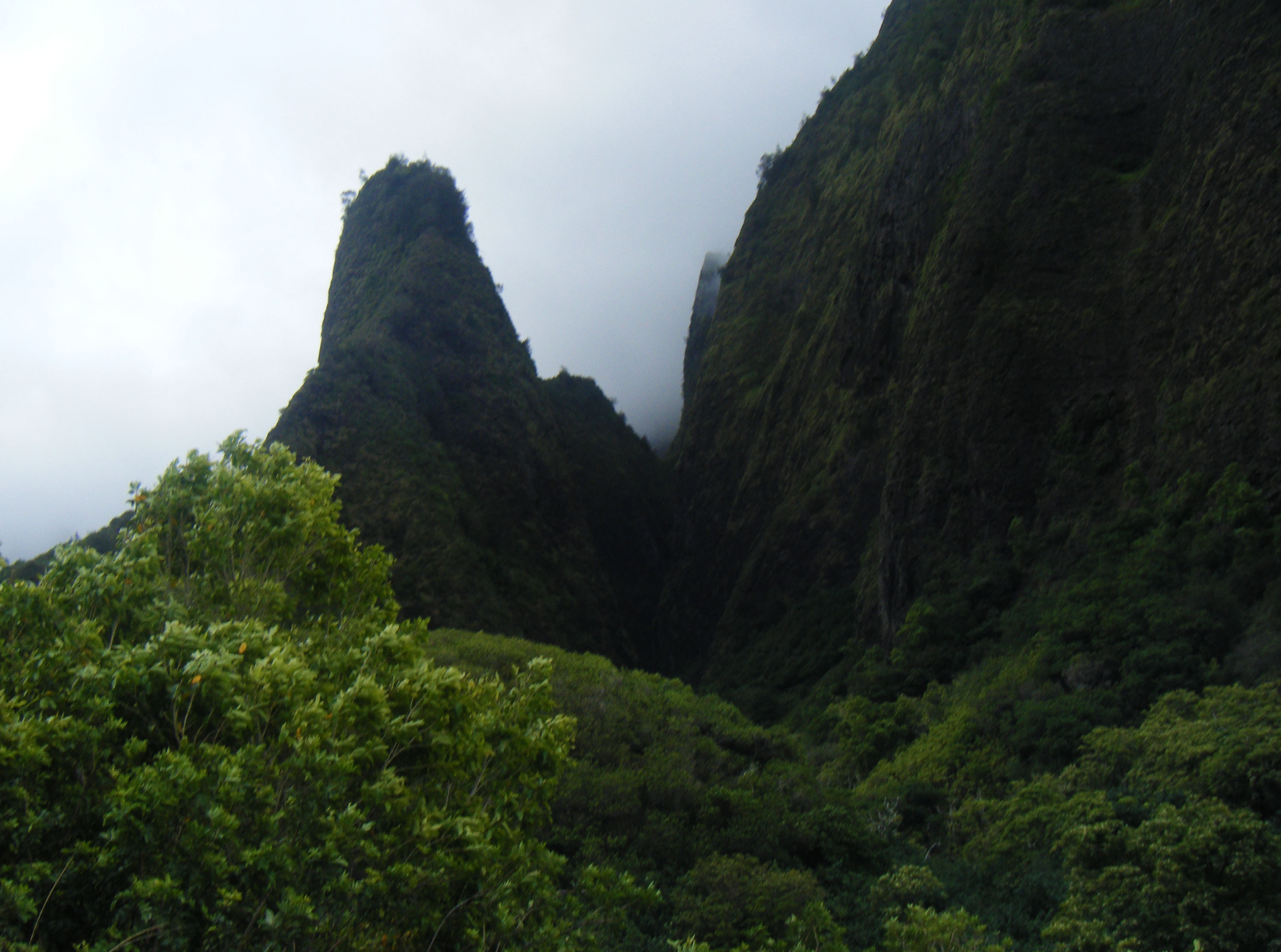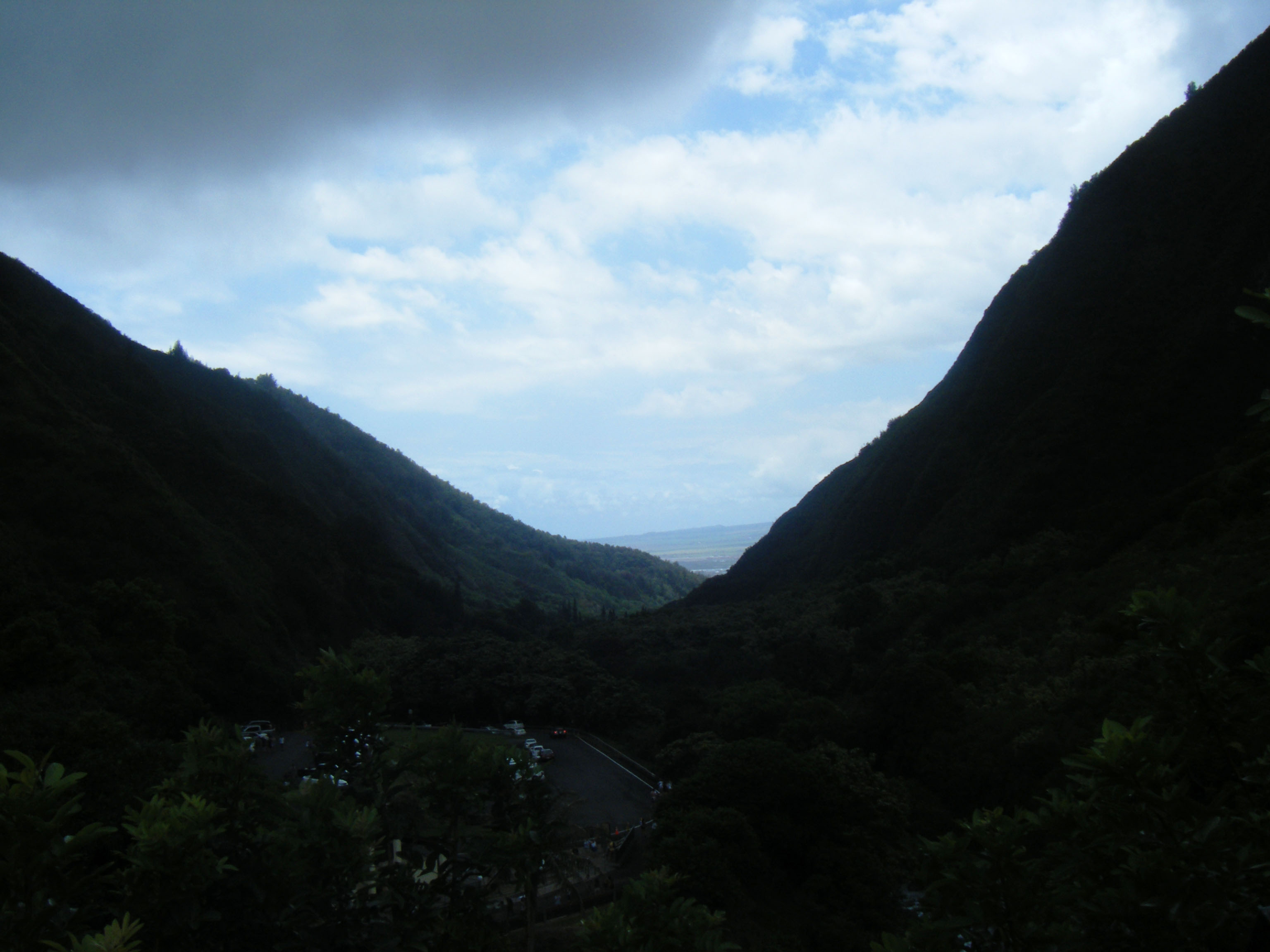 make sure you take note of a tall bridge over a deep part of the stream – you will probably see hawaiians swimming in the stream and maybe even jumping off the bridge into the water. i would be way too scared, but my friend who i came with to maui the first time has done it before. pretty crazy if you ask me! but i'm a chicken…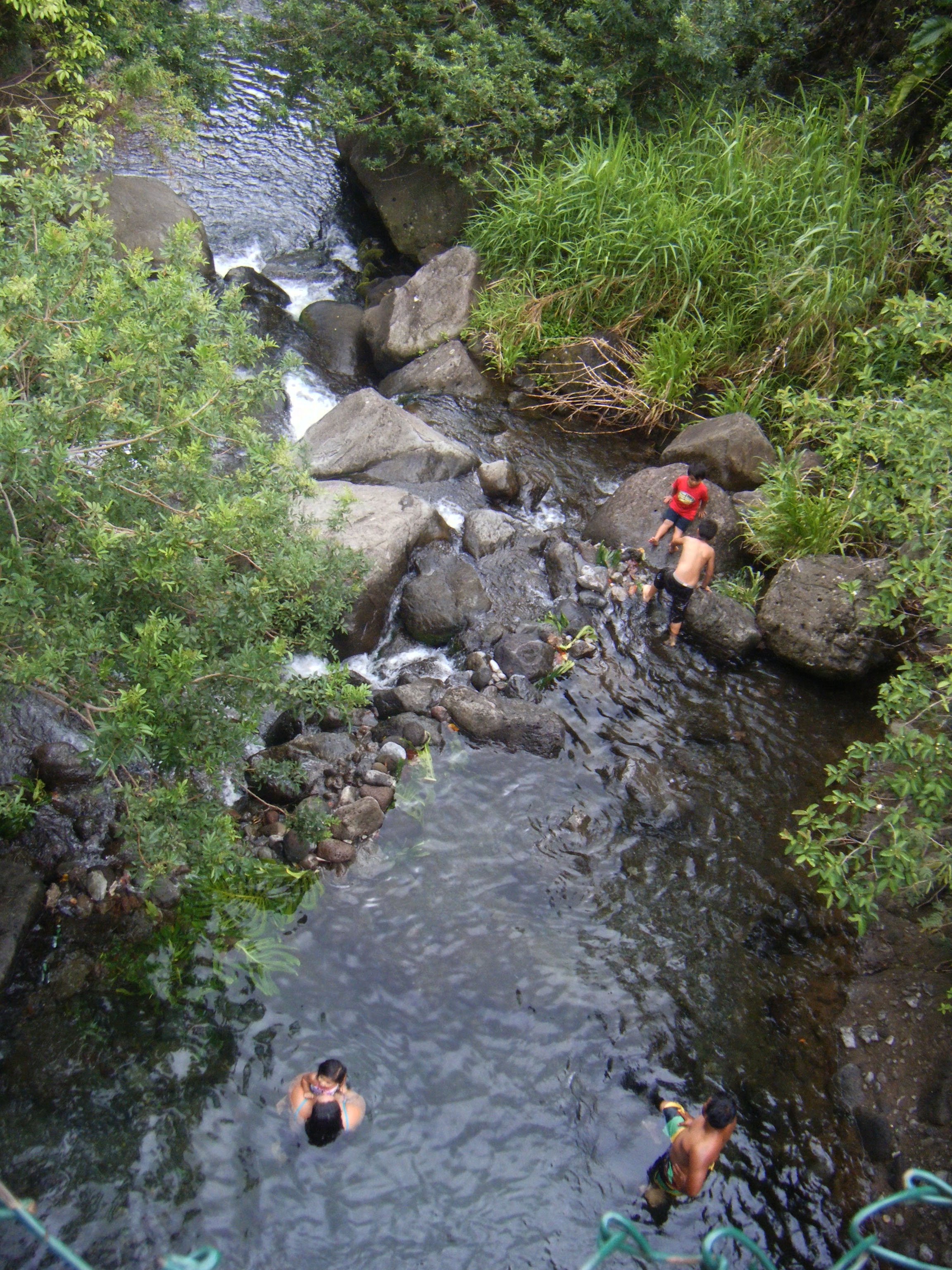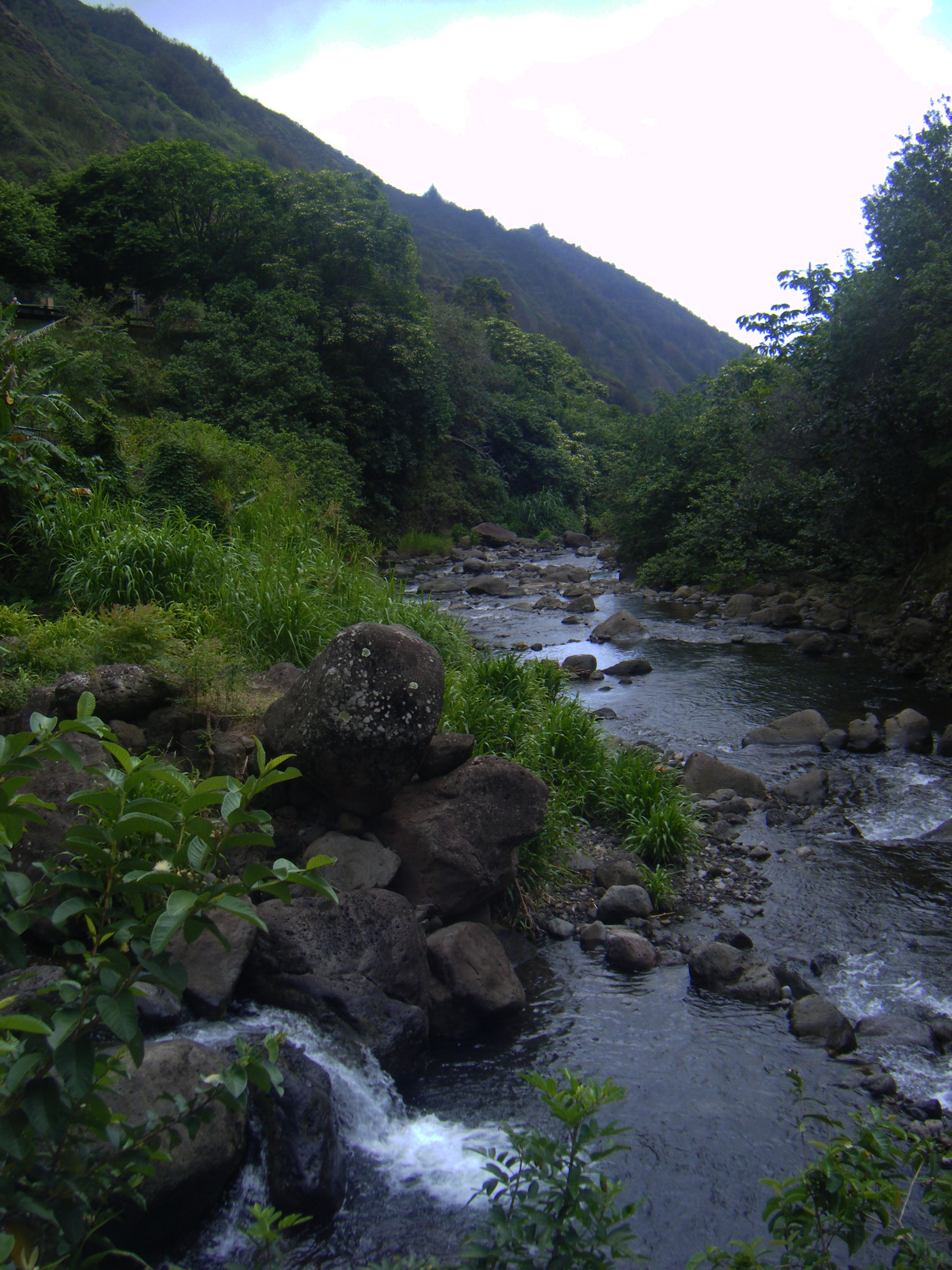 we hiked around the area for a while, took pics, and marveled at the misty, emerald-colored iao needle, and then we headed back down the mountain. we stopped at cook kwee's maui cookies before driving to lahaina for lunch [because everyone needs cookies before lunch. duh.  we also got scones for breakfast the next day].  lunch was at mala ocean tavern, and it was fantastic.  mom and i both ordered a scallop & macadamia nut salad, which was sooooo good, and gorgeously styled to look like a fish!  even mike's cheeseburger and fries were amazing.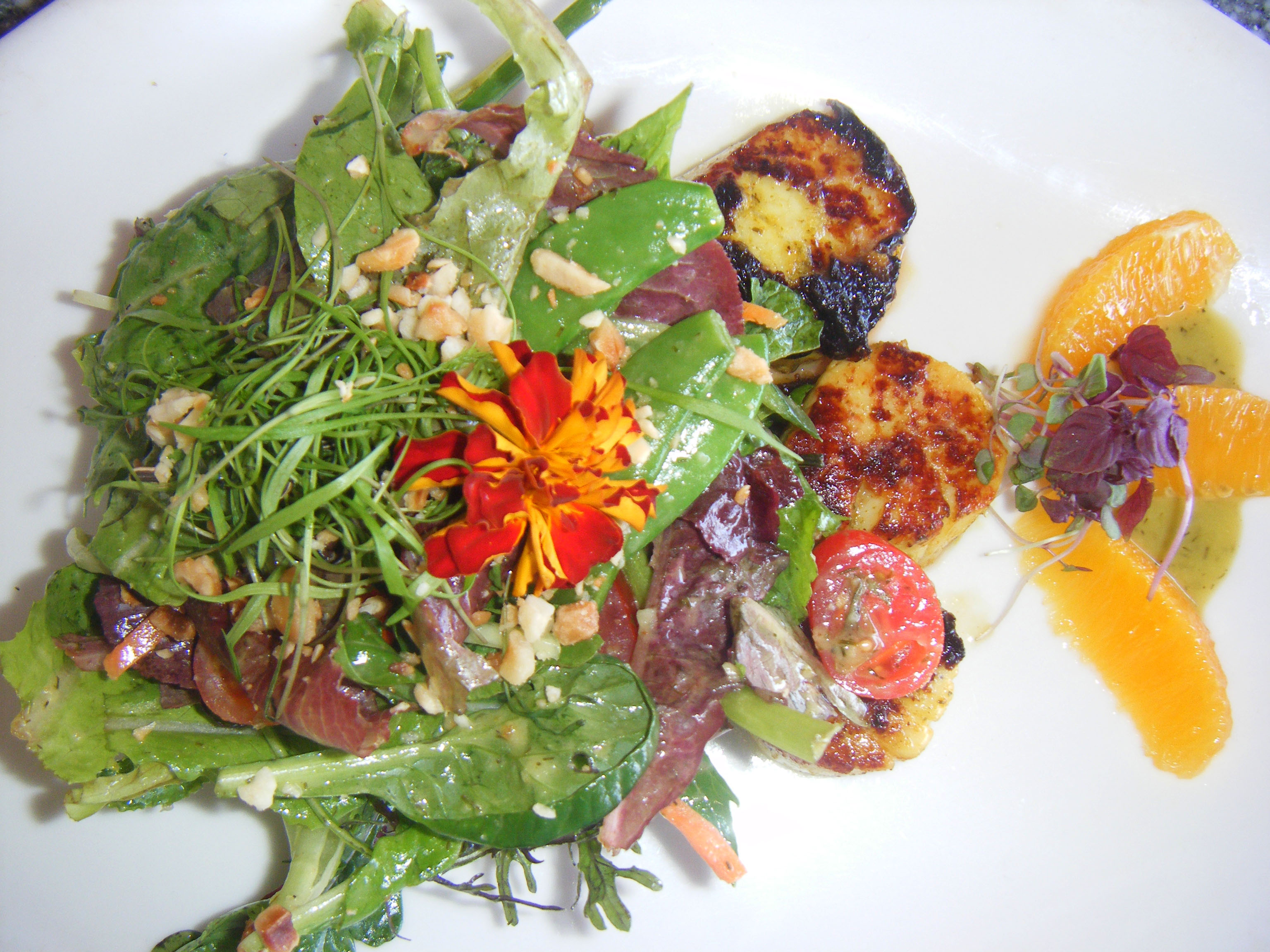 we went back to the condo, and the boys played ping-pong and mom and i read by the pool, and we took our last walk on the beach in maui, as we were leaving for oahu the next day.  that night, we had dinner at kimo's, which is known for their hula pie.  basically a big ice cream pie with an oreo crust, vanilla ice cream with macadamia nuts, fudge, and whipped cream.  you should definitely order it for dessert if you go.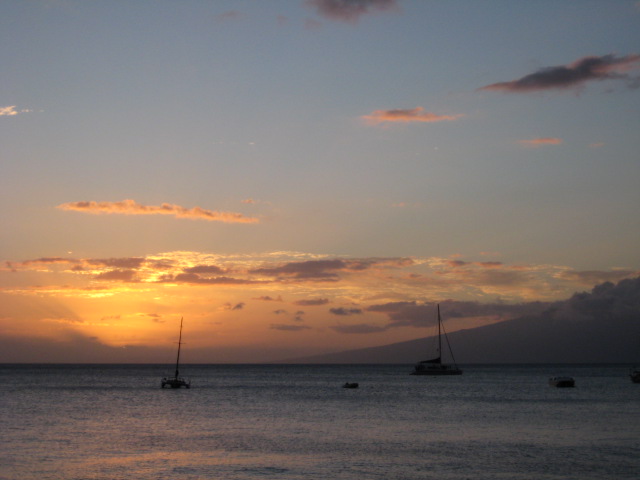 after dinner, we sat on our lanai one more time, listening to the sound of waves crashing before bed.
: :  day 7:  this morning, we had to forego our leisurely morning routine to get ready, pack up, and check out of our condo.  it was sunday, so we went to mass at maria lanakila catholic church in lahaina.  for those of you who are catholic and visiting maui, it was a really fun church to attend.  it's a cute little church that's been around for over 100 years, and it's very casual and relaxed.  the priest wore a lei, and the tall narrow windows of the church were left open during mass to let the breeze in.  then we were off to the airport.  we flew hawaiian airlines to honolulu, and the flight was only about 25 minutes long.  when we got there, a lady who worked at the rental car service desk recommended a place called sam chuy's [unfortunately, another restaurant that has since closed] for lunch, so that's where we went.  "breakfast, lunch & crab," read the sign at the front.  i had a crab cake sandwich that was superb.
after lunch, we drove into downtown honolulu to check into our hotel.  we stayed at the aston waikiki circle hotel, which is a 14-story cylindrical hotel right on the beach.  the room was nice enough, but very small, and we were glad to be staying in close quarters for just one night.  we did have a nice balcony/lanai though – it looked out over waikiki beach, and because we were on the 13th floor, we could see extremely far in both directions.  it was a fascinating view – much more hustling and bustling than maui, and the beach is enormous.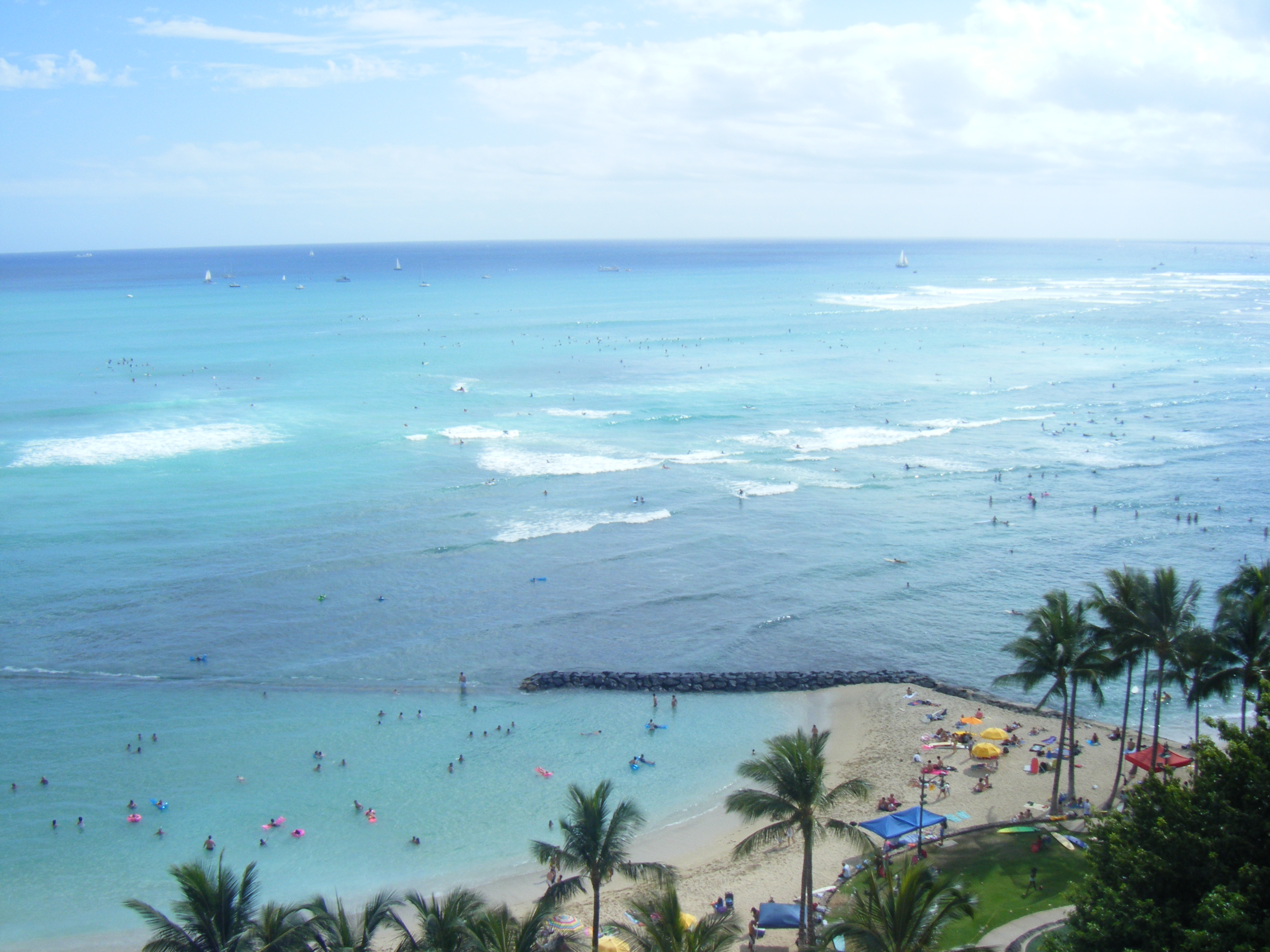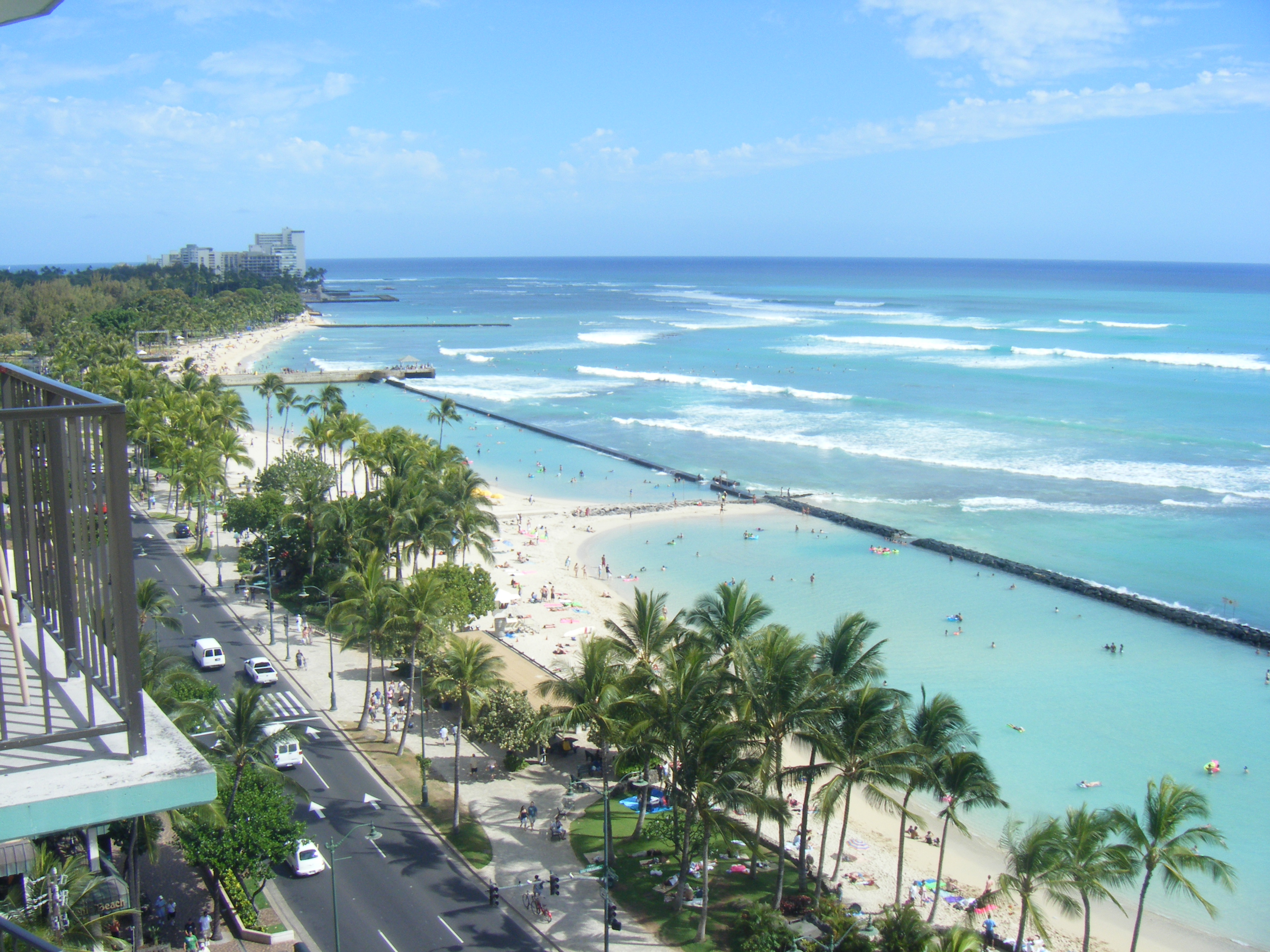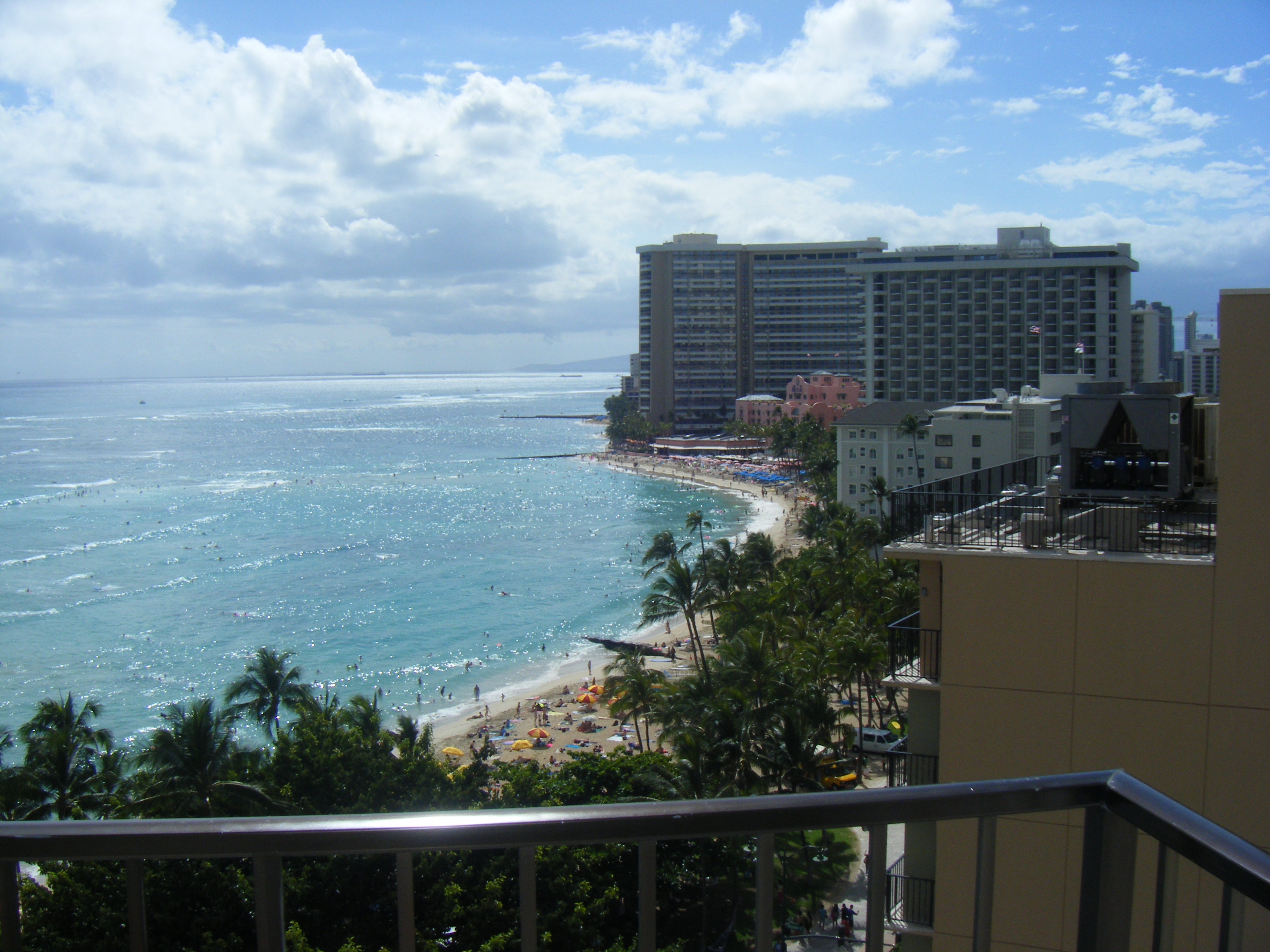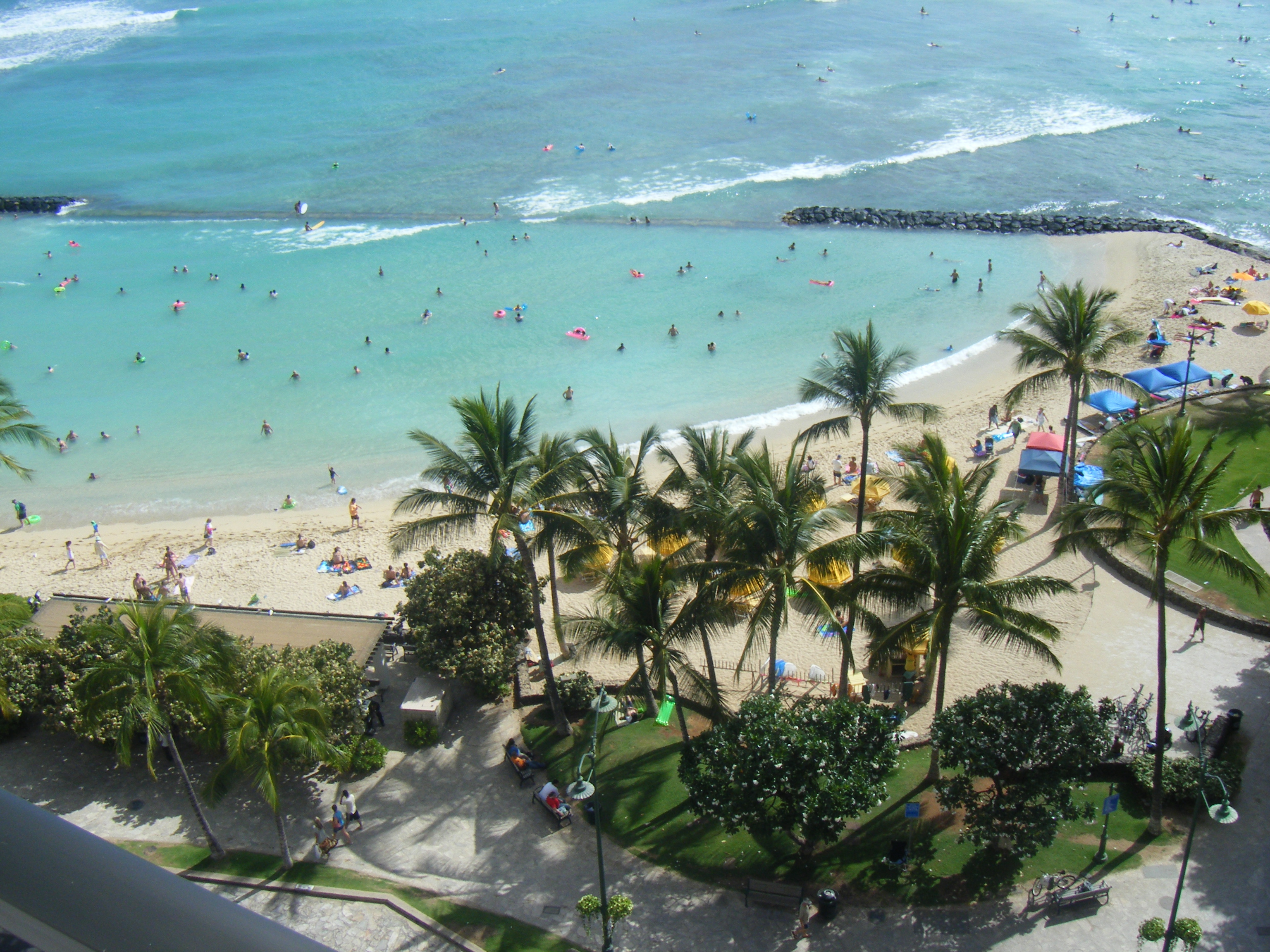 after a quick nap, we walked around waikiki, stopping in a few shops, including jimmy buffett's at the beachcomber, where we looked around and ended up sitting on the rooftop bar and ordering "boat drinks."  so fun!  we shopped some more, and explored the royal hawaiian hotel – so beautiful – before taking a walk on a cement path over the water at sunset.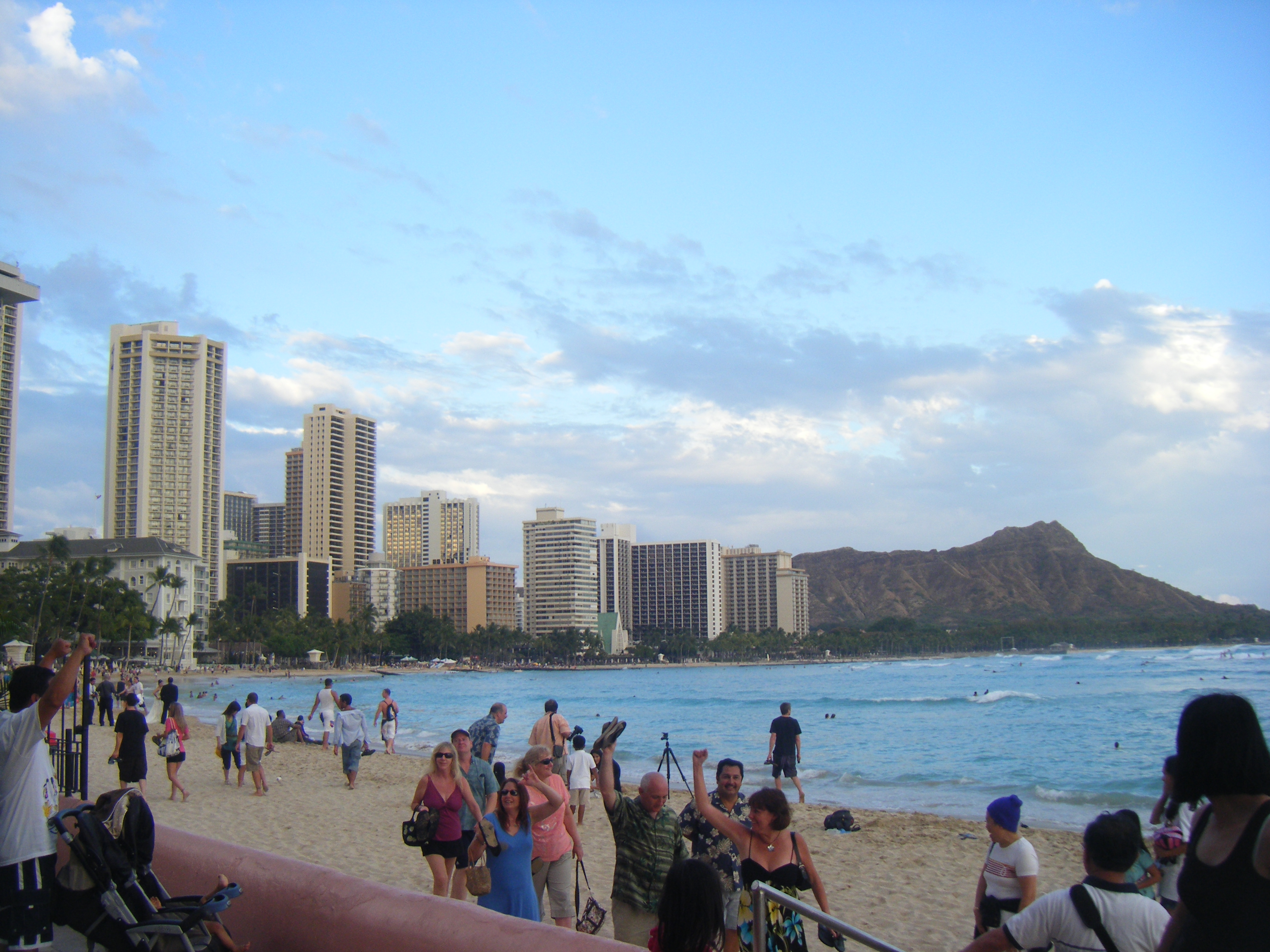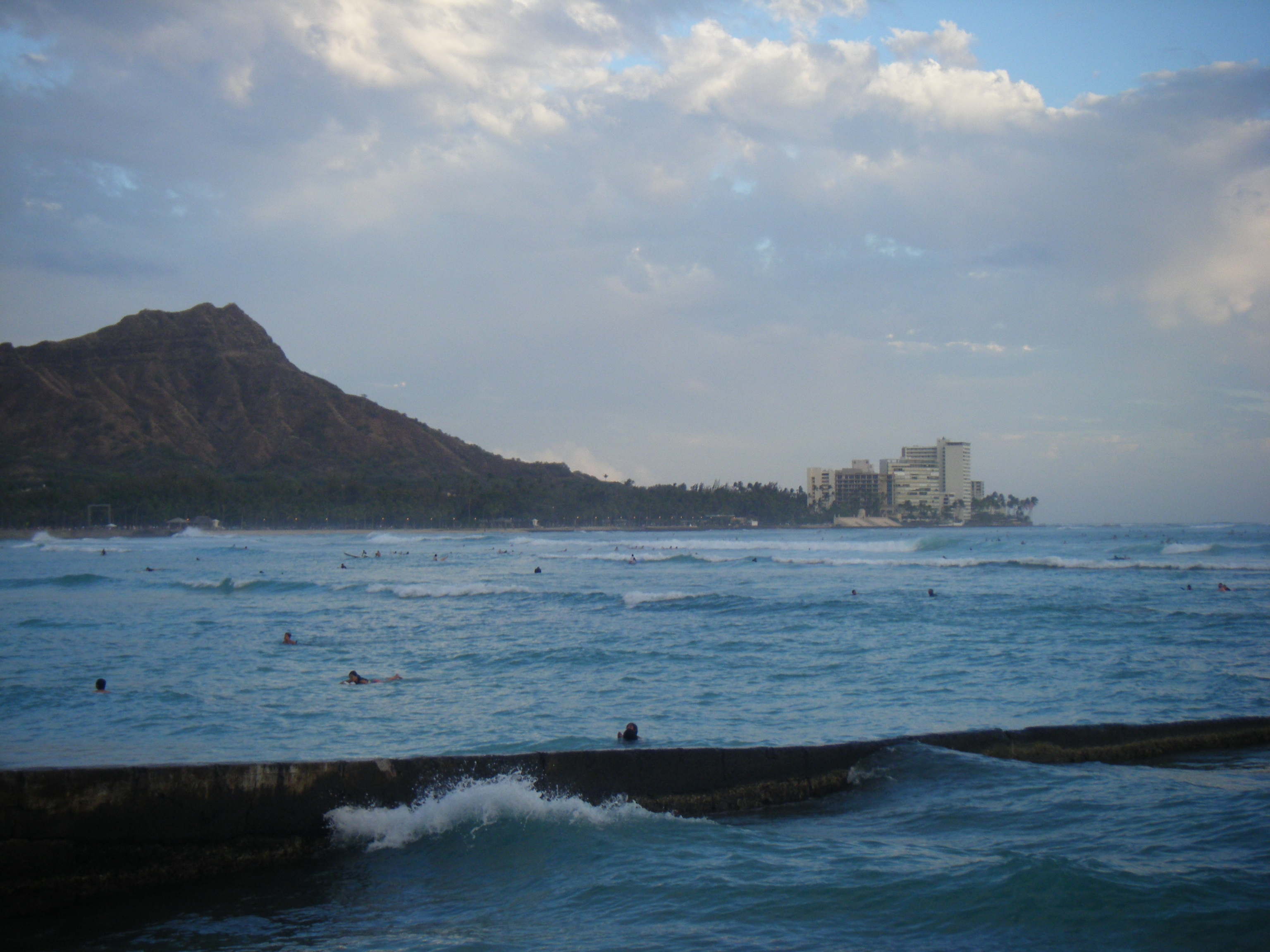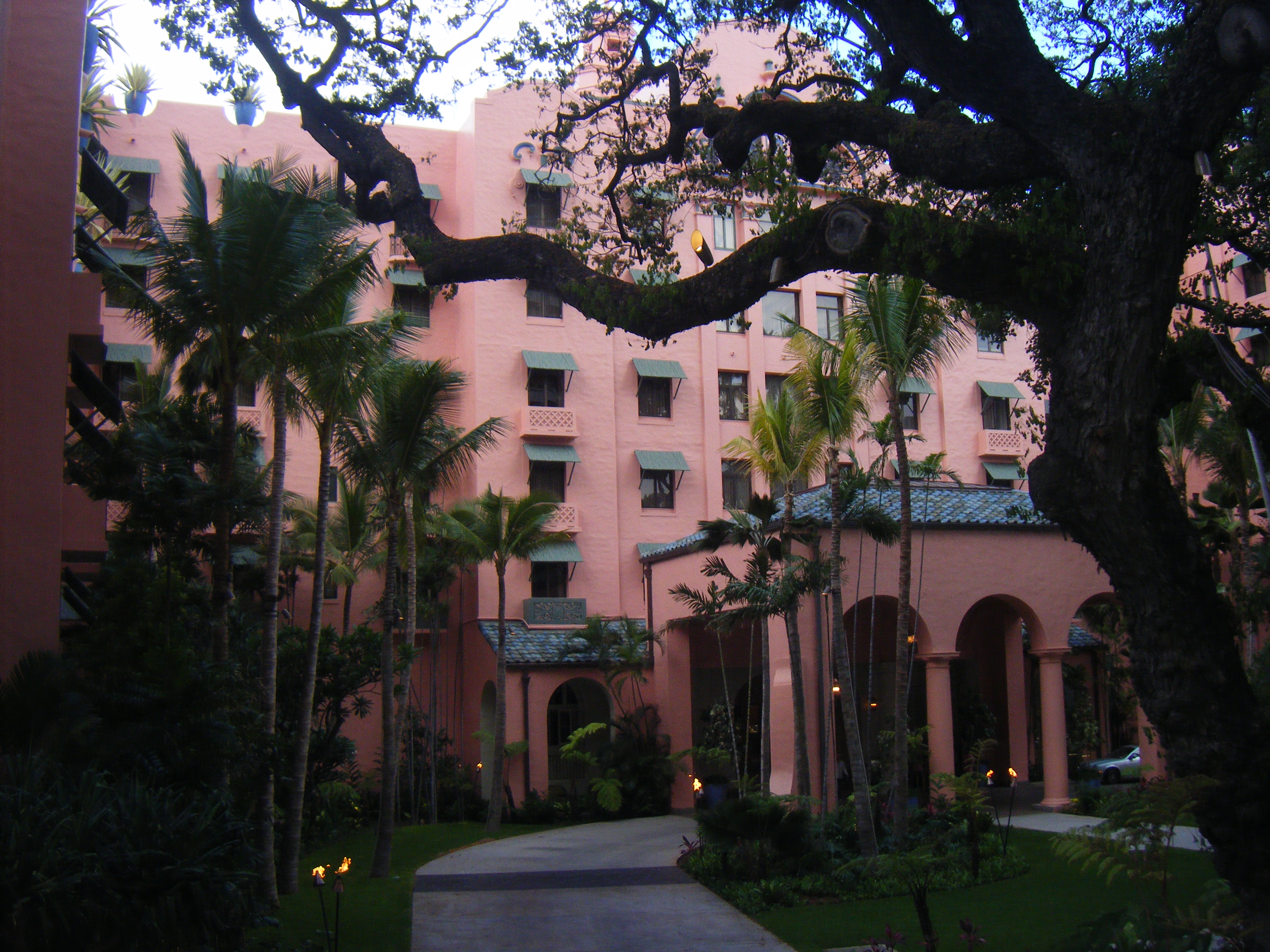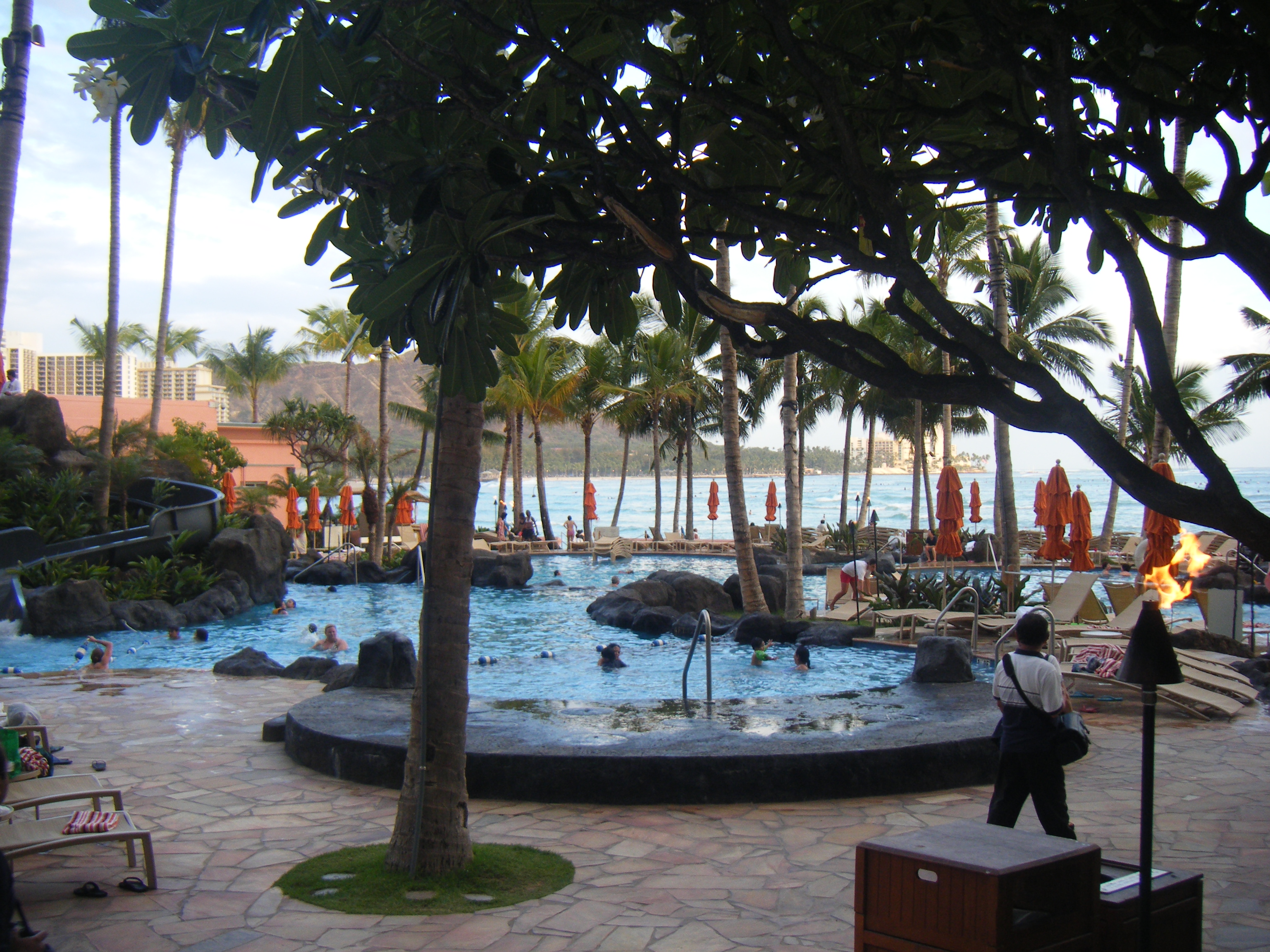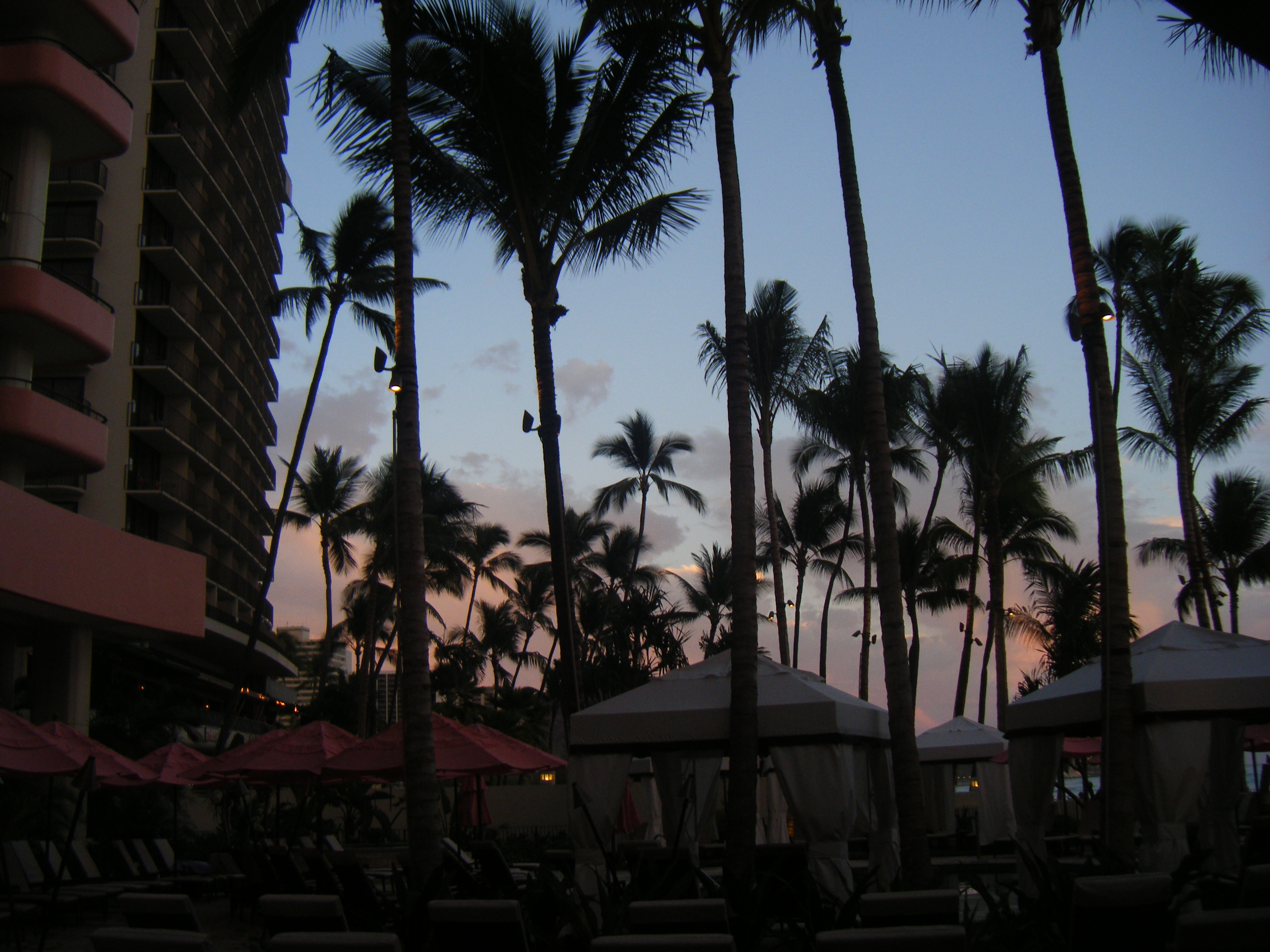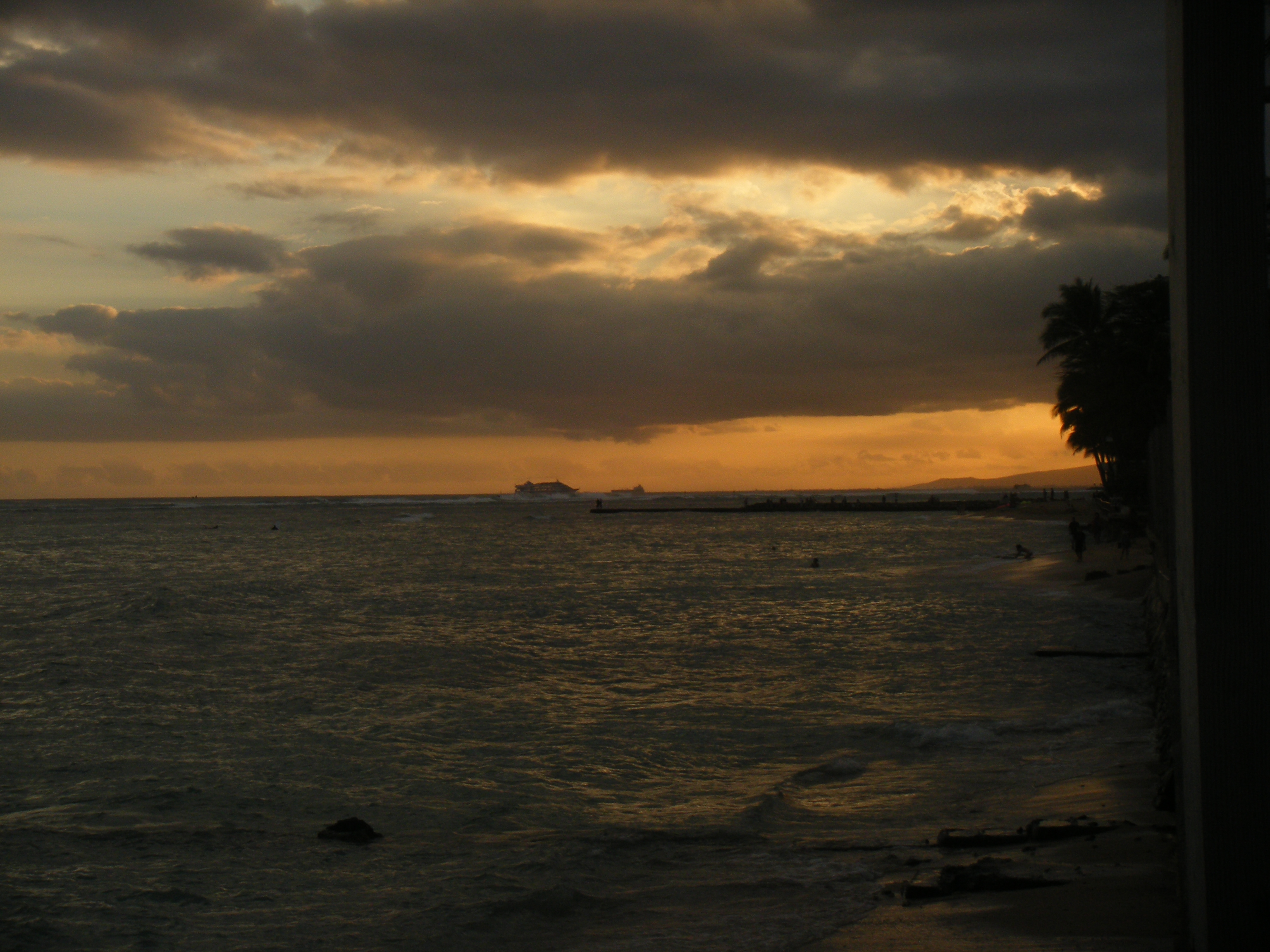 we had dinner at a yummy sushi restaurant [not sure what the name of it was, unfortunately], walked around the city, had dessert at the lovely moana surfrider hotel, and walked around some more.  [see how we do that?  eat, walk, eat, walk.  that's the name of our game!]  and finally, we sat on the lanai of our hotel before hitting the sack.
 : :  day 8:  our last day in hawaii!  we started the day off with banana pancakes at a cute place called anna miller's.  they serve breakfast 24 hours a day and also had beautiful looking pies.  next we went to pearl harbor, only to discover that we needed reservations [keep this in mind if you go to visit!].  so we made 11 am reservations, and used the time to go check out of our hotel.  when we got back, we did the audio tour of the u.s.s. arizona memorial and also watched the video.  it was even better than i expected it to be – we really enjoyed it and thought it was worth our time.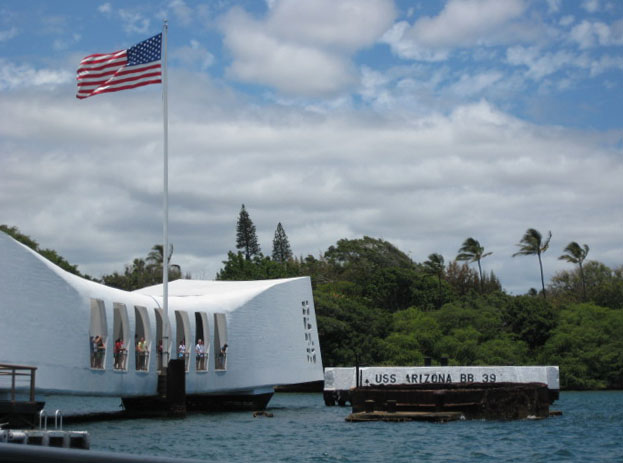 when we got done, we headed BACK to anna miller's – this time for pie!  [what else?]  this was an extra healthy meal day for us, clearly.  but it was our last day of vaca, so we were livin' it UP.  we went shopping for a few hours in honolulu, then tried going to sam chuy's again for dinner before realizing that the "breakfast, lunch & crab" sign meant literally that – no dinner.  [yeah, i know.  FAIL.  our final fail of the vacation!  we'd had quite a few, but the funny thing is, when i went to write this post and was looking back on my travel journal and reminiscing with my mom about all of our adventures, neither one of us remembered all the problems we had with trying to go to places that were closed!  that just goes to show you that you won't remember those dumb little mishaps on your vacation – only the fun stuff!]  and since we were already pretty close to the airport and there wasn't much around, we decided to just go to the airport and eat there.  we had a leisurely dinner at one of the nicer airport restaurants, which worked out just fine.
and then it was time to say goodbye to hawaii.  looking back, we had a grand time on both maui and oahu, and i don't have any regrets about staying six nights on maui and one night on oahu.  in general, maui is more of our style, but i'm glad we got to see waikiki beach and pearl harbor.  someday maybe i'll get to visit kauai [my aunt lived on oahu for several years, and this was her favorite island] or molokai [i'd love to learn more about the historic leper colony].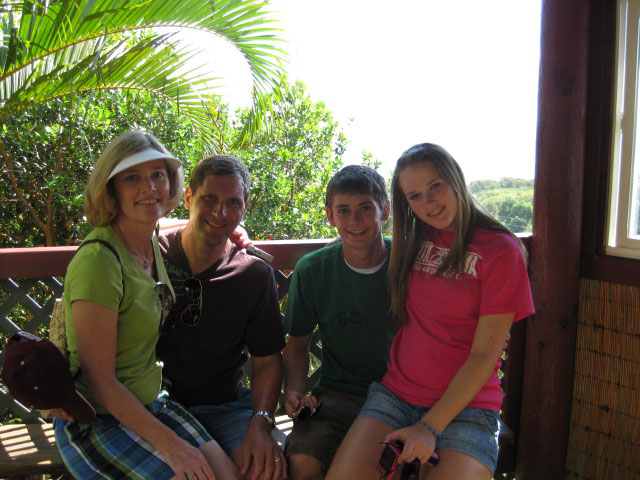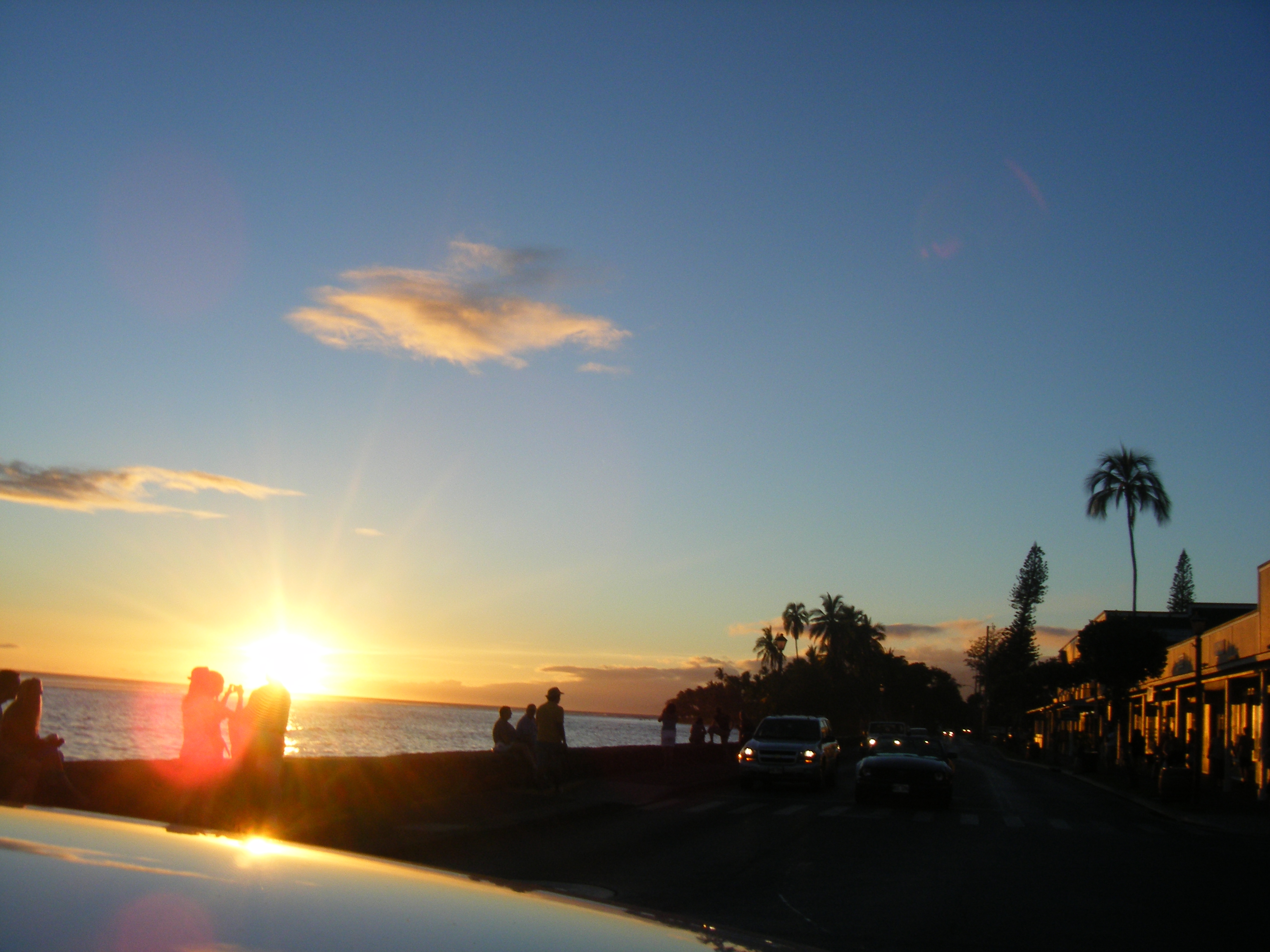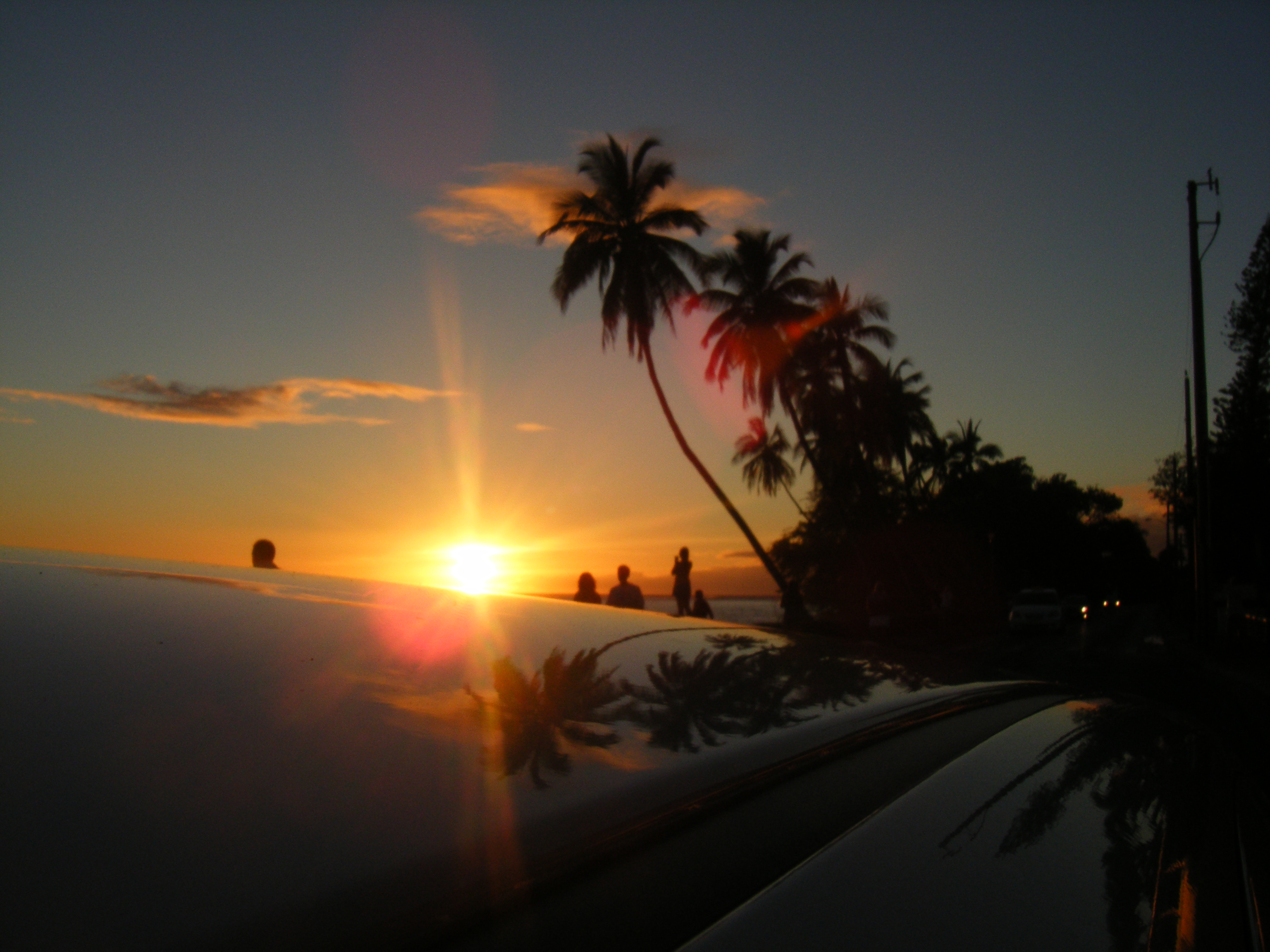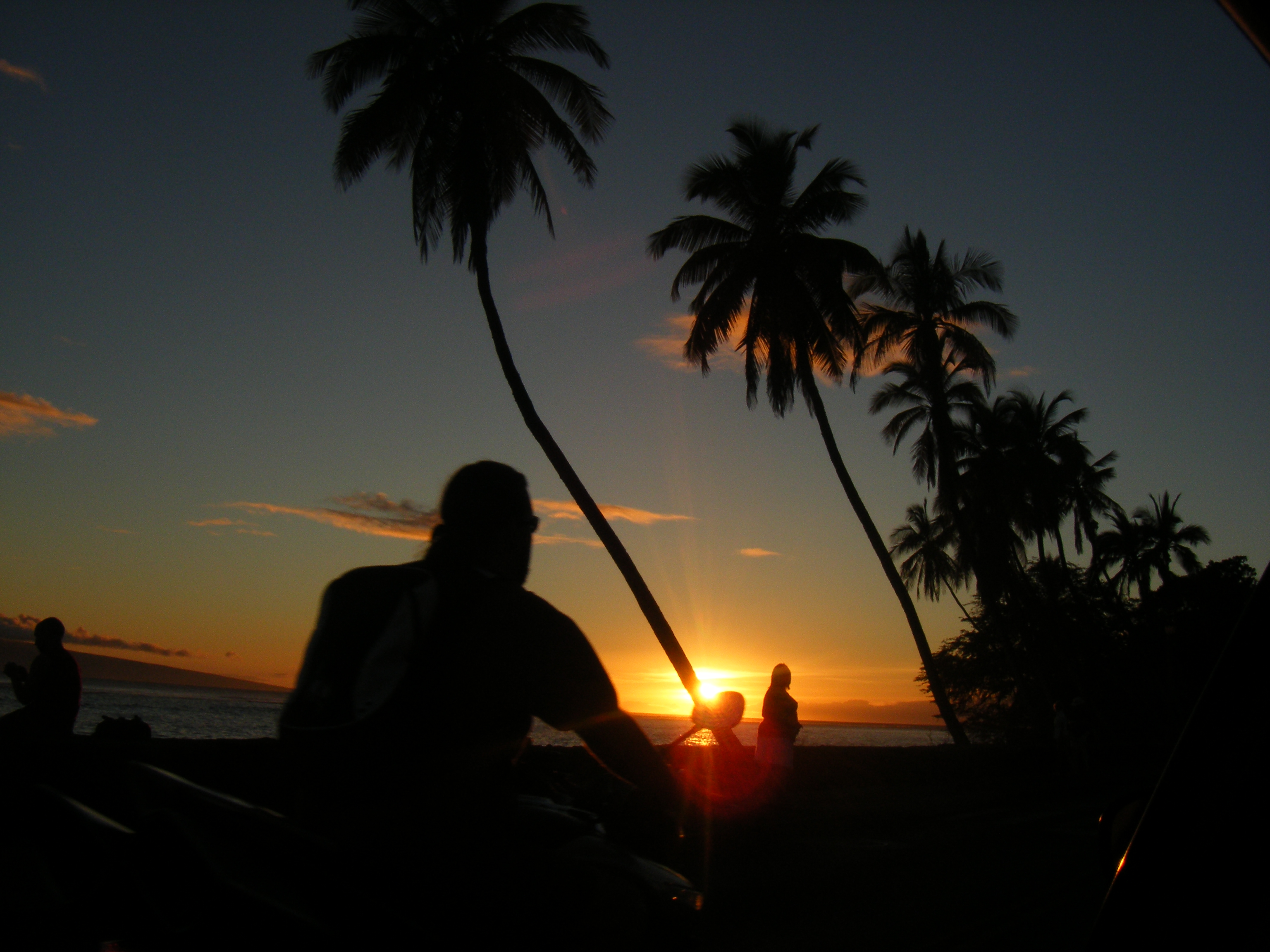 i hope this rather long account of our trip will give those of you who are going to maui some ideas for your itinerary, and maybe it will inspire those of you who haven't been to go!  it truly is a wonderful place.
xoxo