as usual, you're going to witness me switching back and forth between trips and the move and regular day-to-day things that have happened here at home, and things that happened a month ago [or five] and things that happened yesterday.  it's a lot to keep up with, i know!
anyway, here we are, back to seattle.  after our late-night arrival into the city, we had a leisurely morning of sleeping in and catching up with mike before heading over to top pot doughnuts upon mike's recommendation.  and holy smokes, those doughnuts were tasty.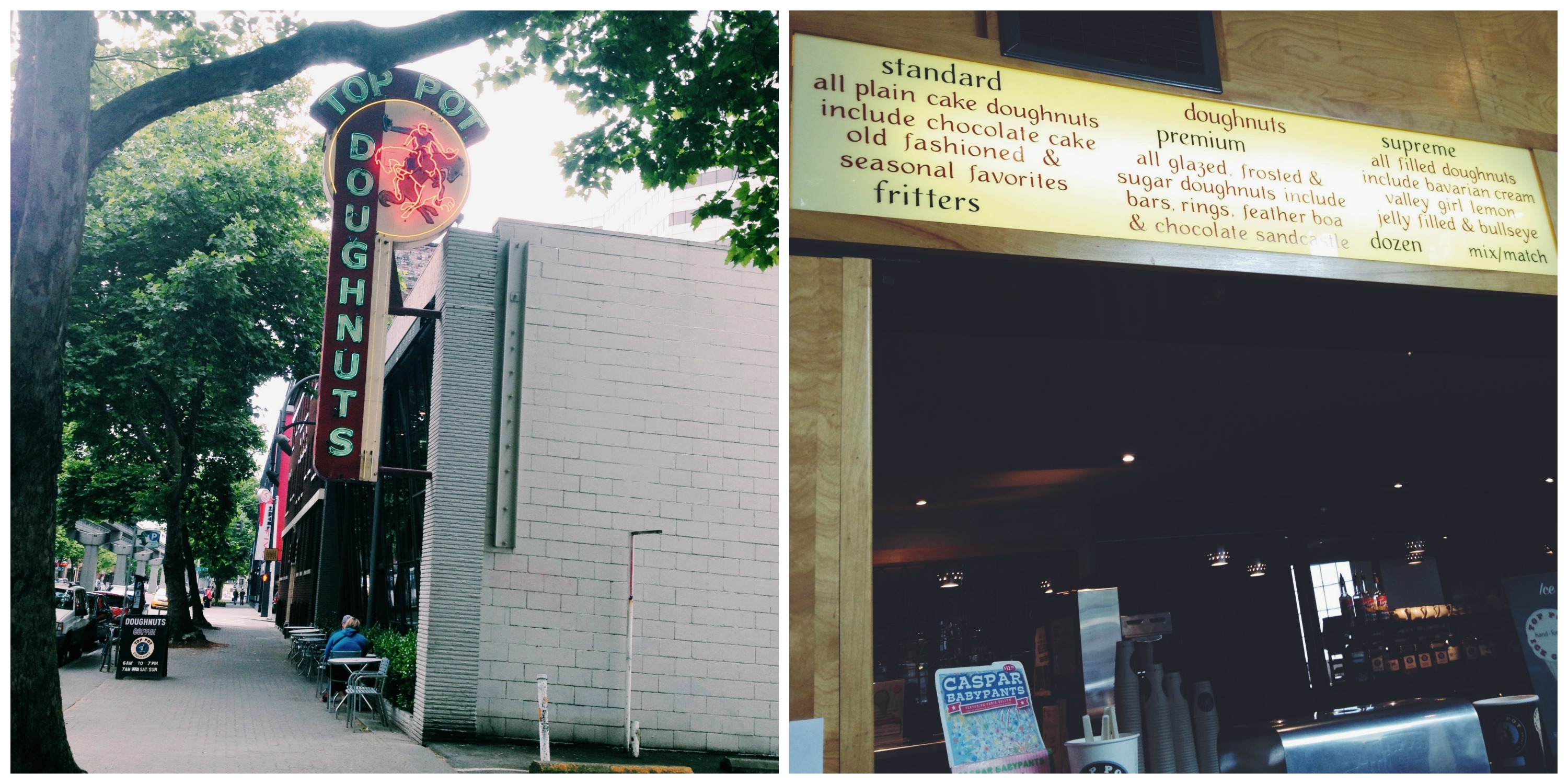 top pot is about a two minute walk from mike's apartment, and i have no idea how he manages to not eat there every day.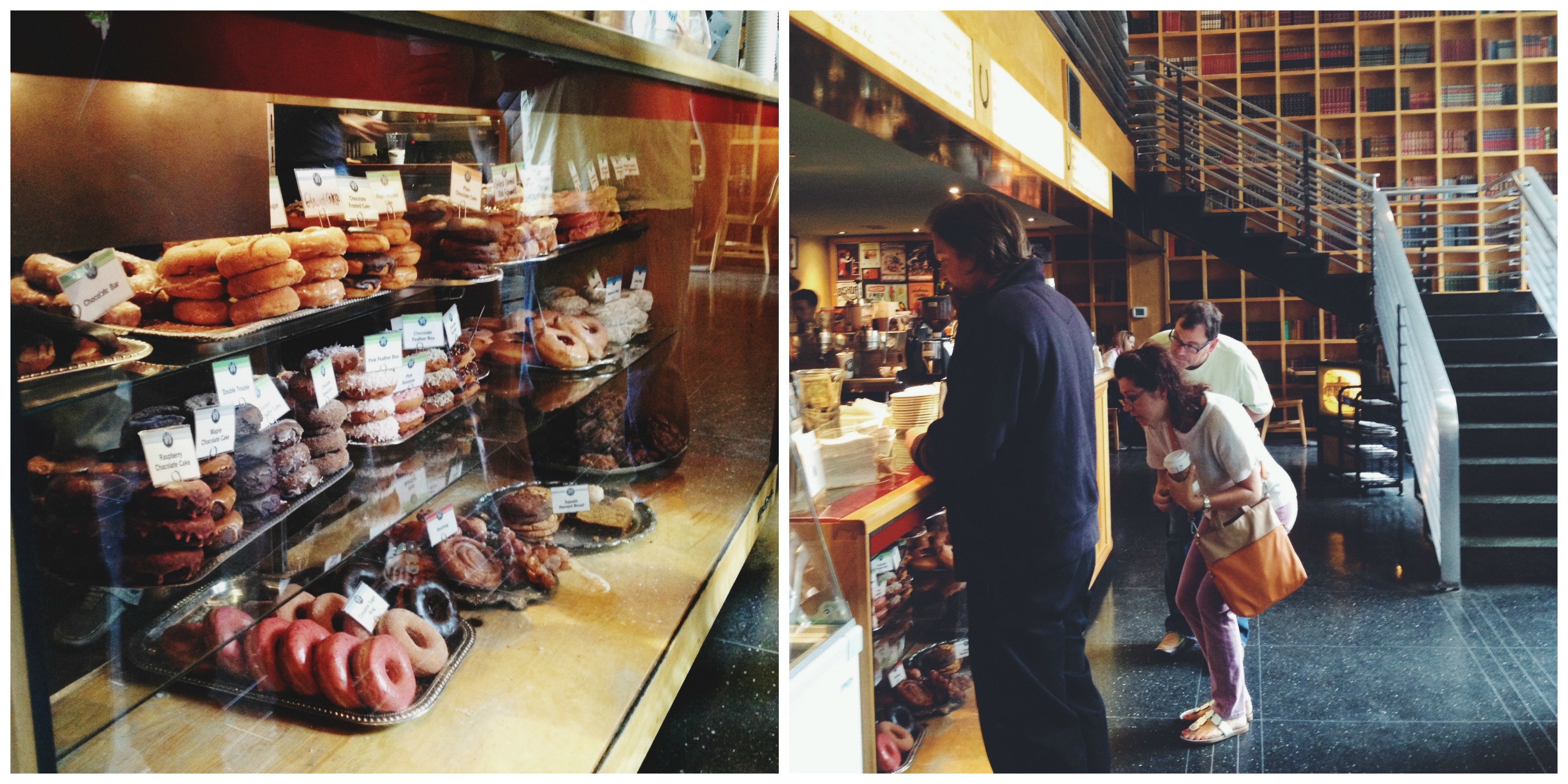 the doughnuts have the most creative names, like chocolate sand castle and valley girl lemon.  i had a pink feather boa and mom had a raspberry chocolate cake… i think mike went for a good ol' fashioned.  it was definitely like eating dessert for breakfast, which is one of my favorite things of all time.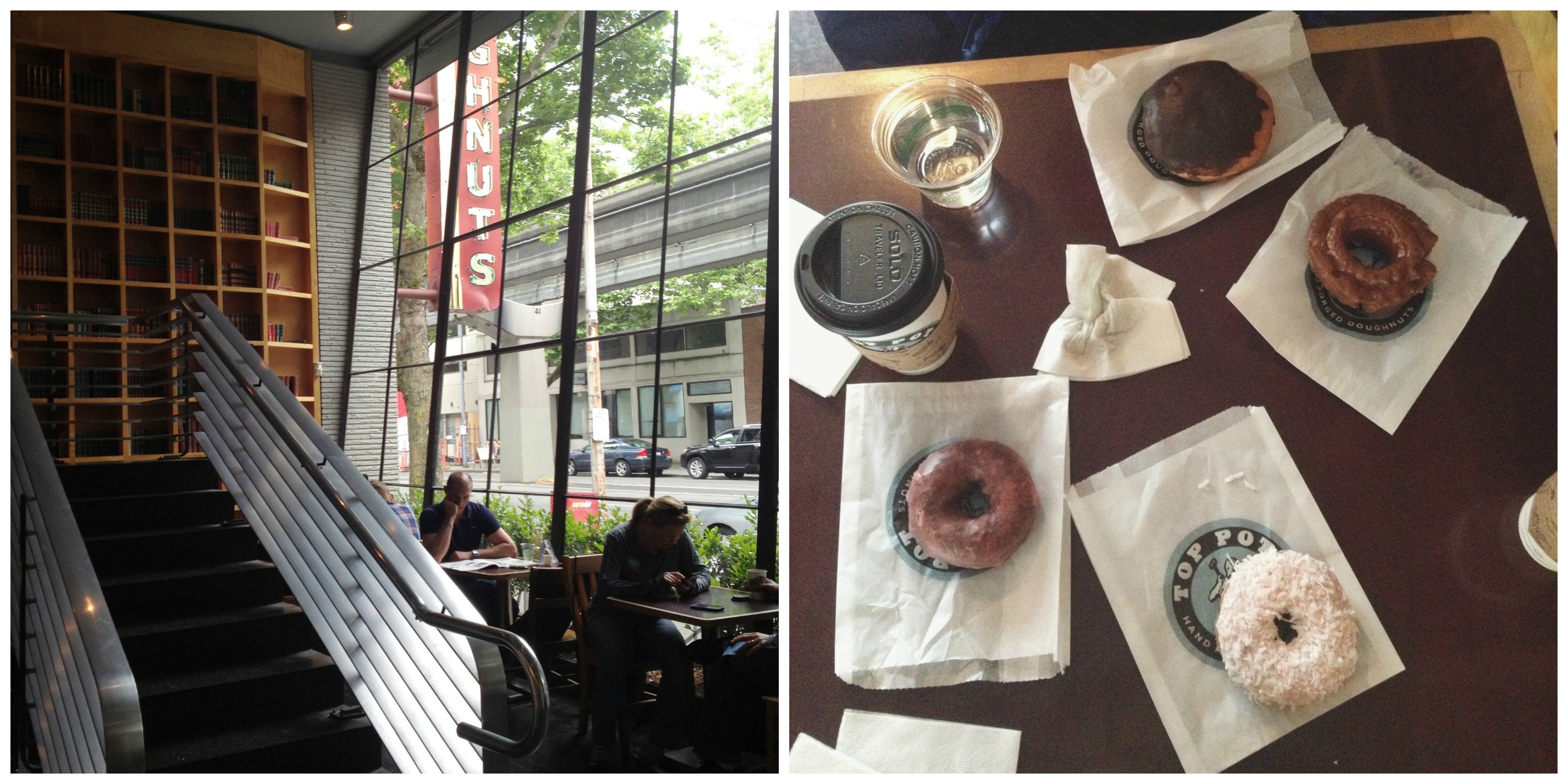 …not to mention the cool vibe of the place with floor-to-ceiling windows in front, enormously huge bookshelves on opposite walls, and a little loft area upstairs.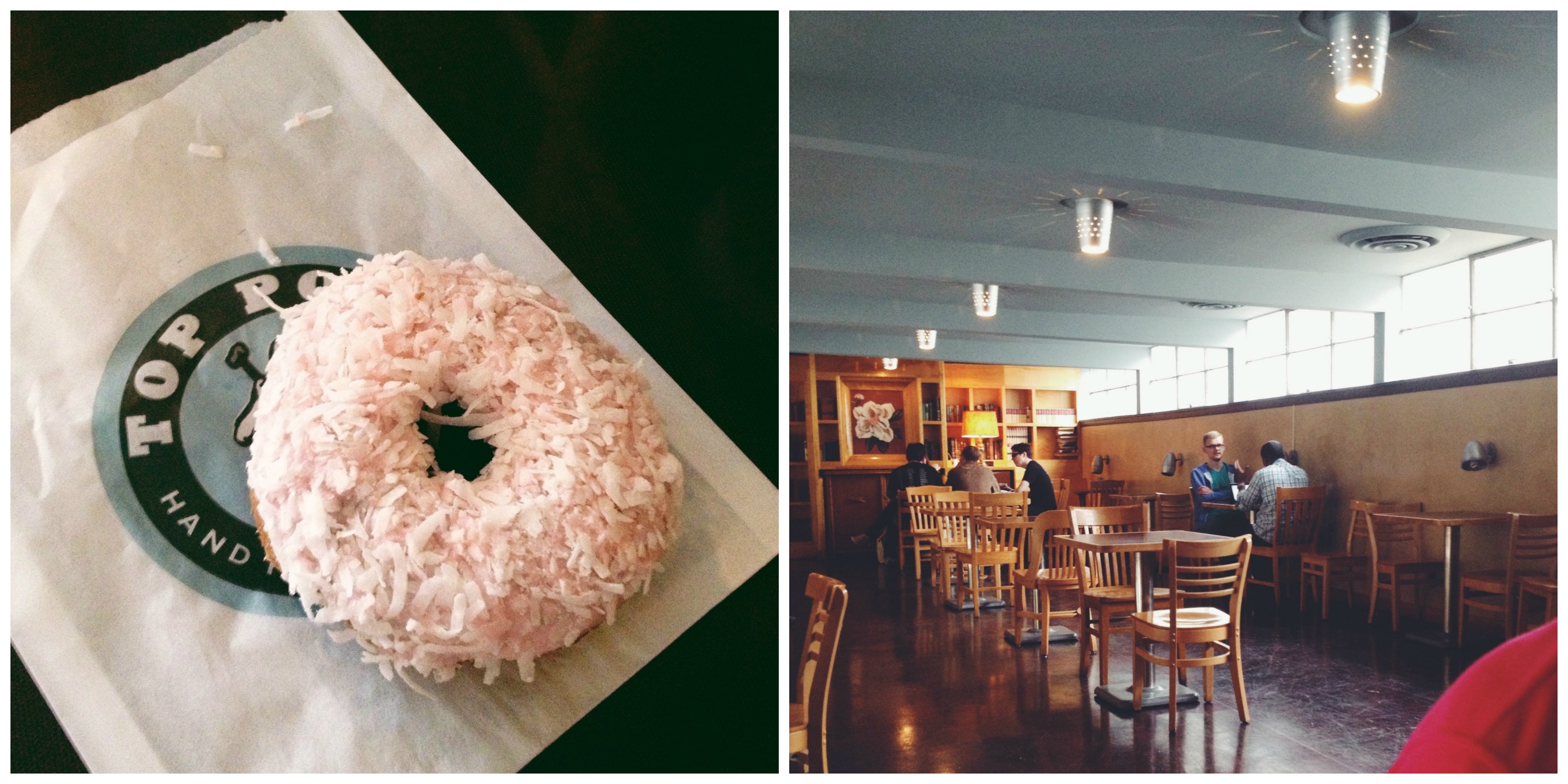 the place was just so seattle – it made me feel like a local.  and i loved it.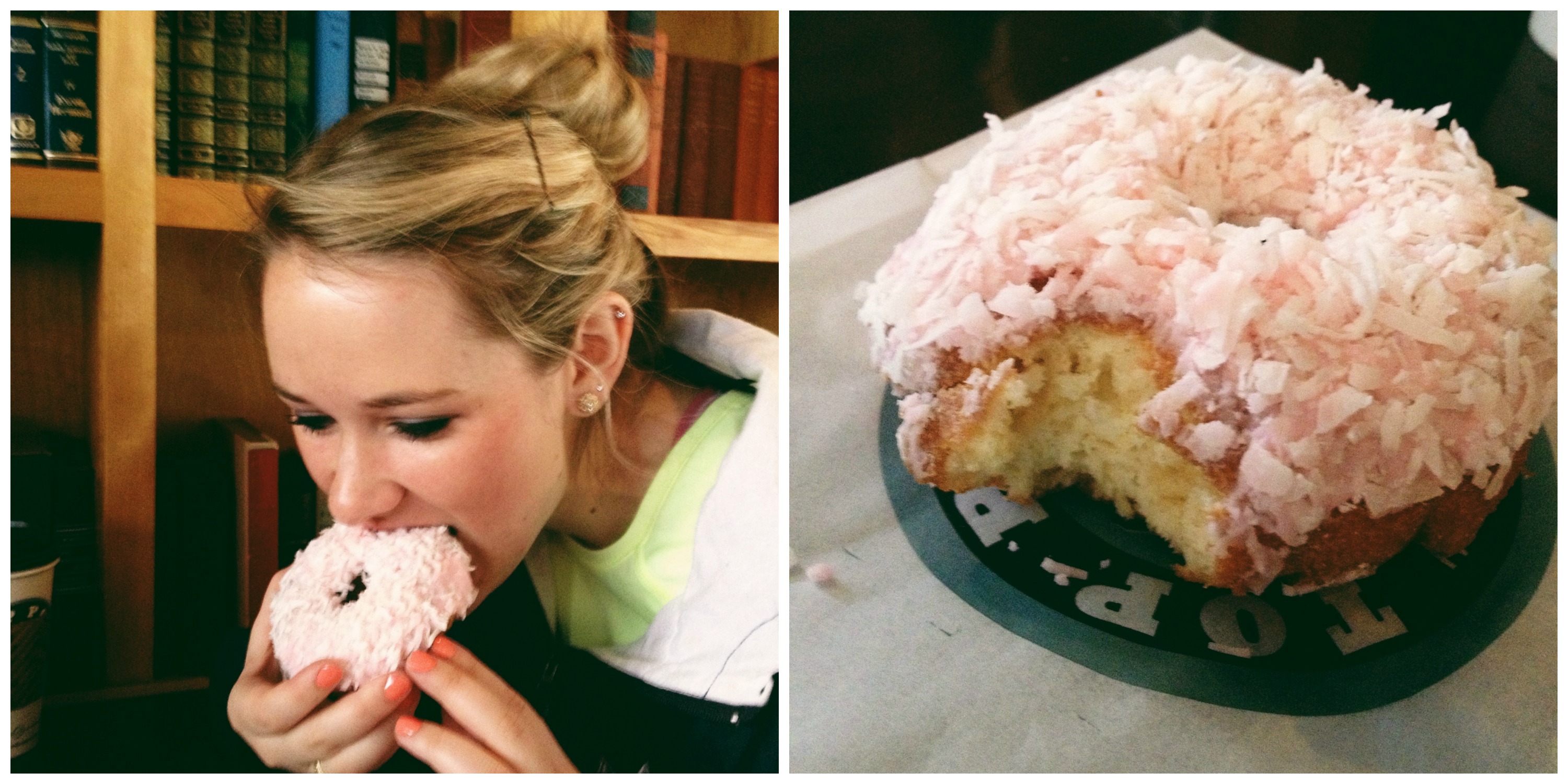 thanks, mike, for introducing us to those yummy doughnuts.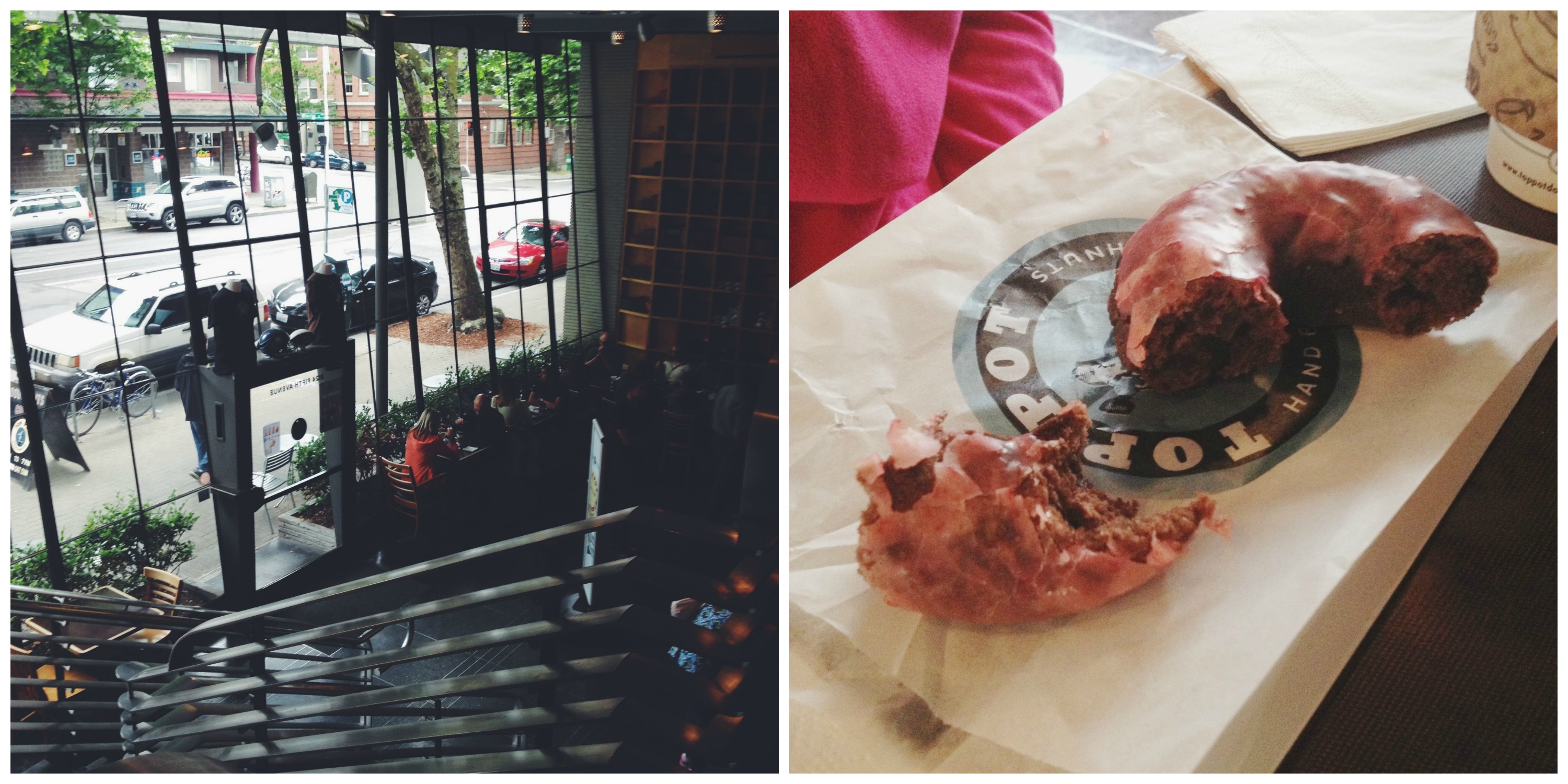 top pot, you get an a+ in my book.