Just a few photos from a place called Wildflower that we went to a few weeks ago for a "girls' luncheon" in Tucson, AZ before my aunt's wedding: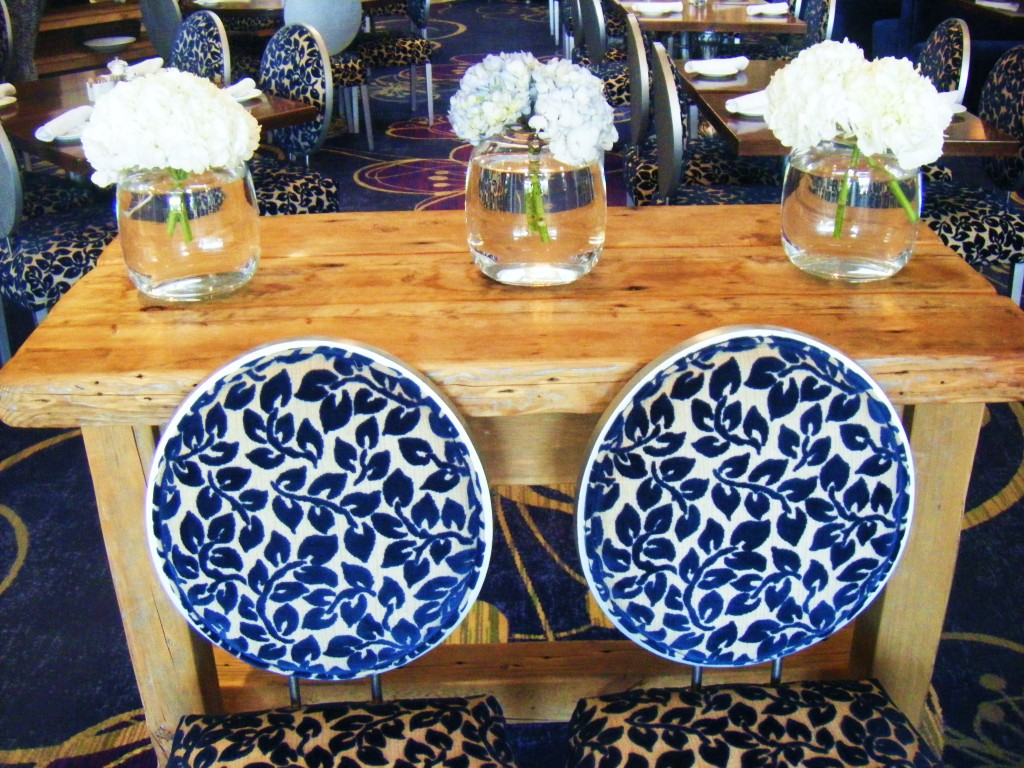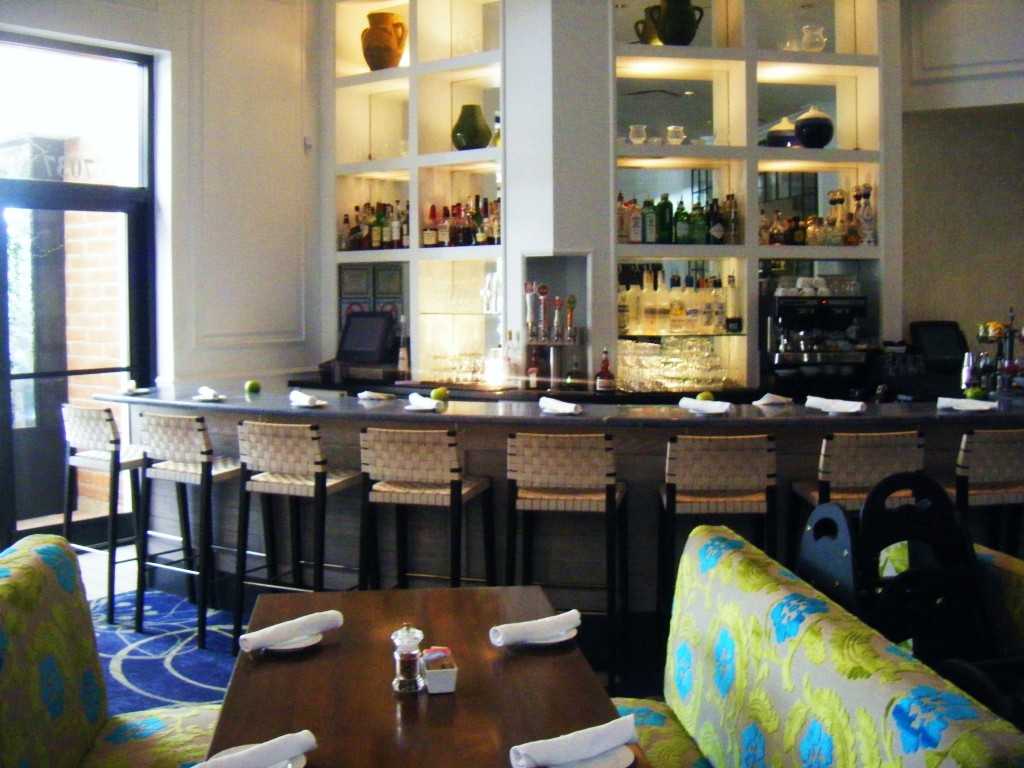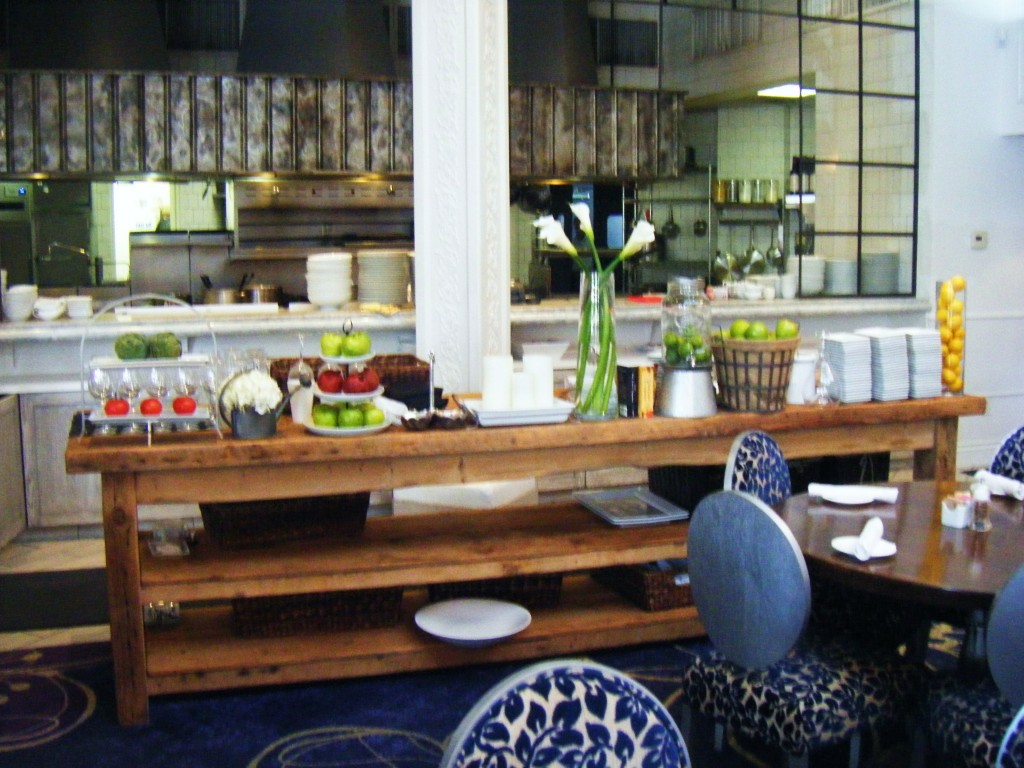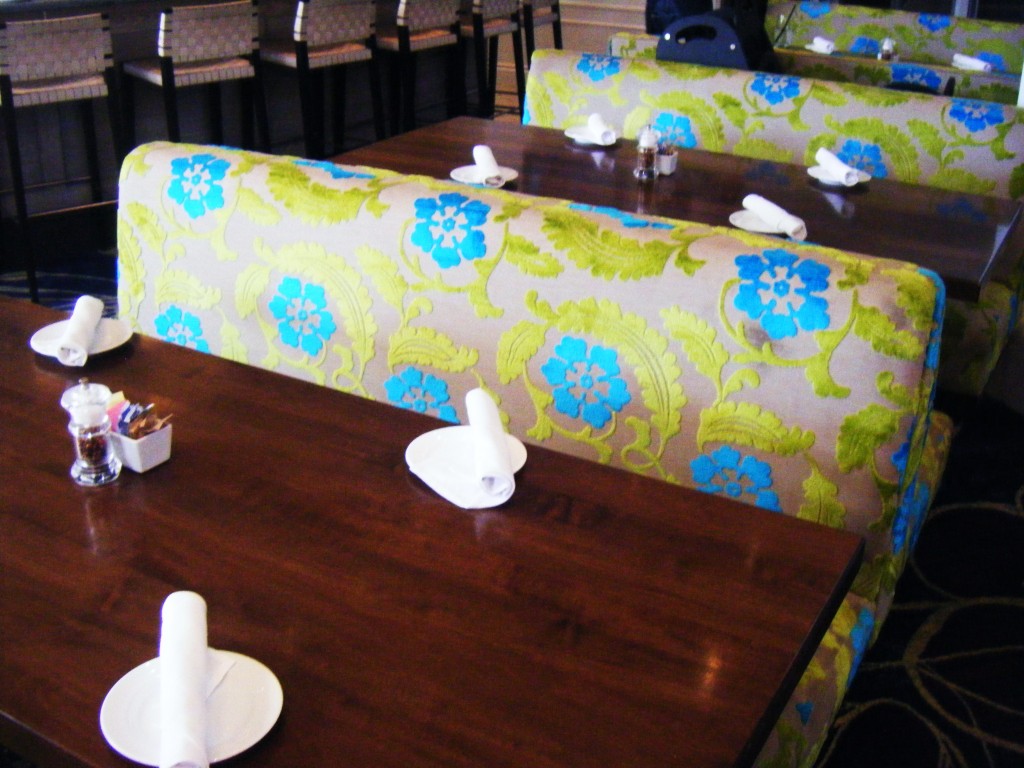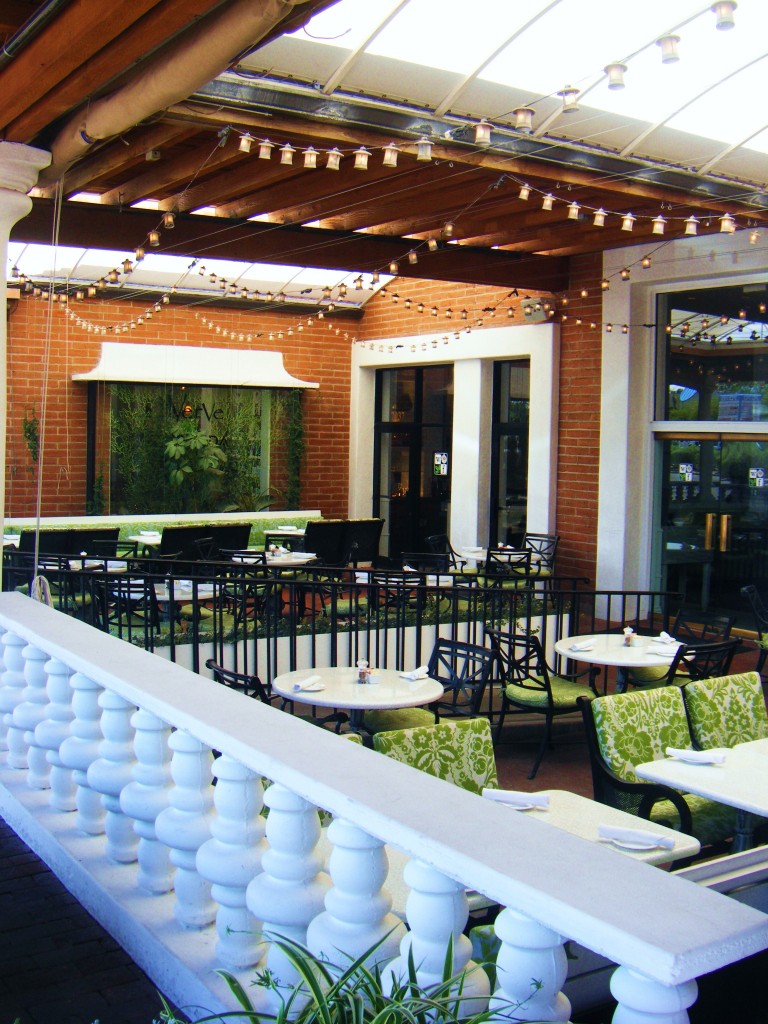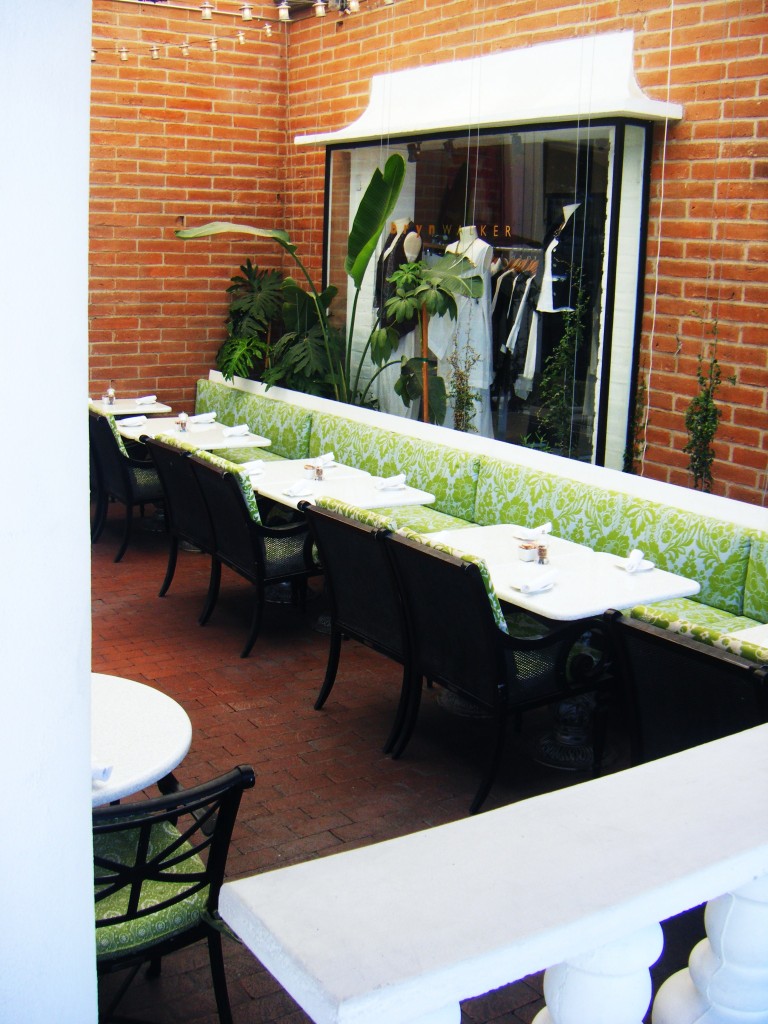 I had an amazing farmer's market salad with quinoa, greens, fresh corn, green beans, golden beets, smoked almonds, and goat cheese: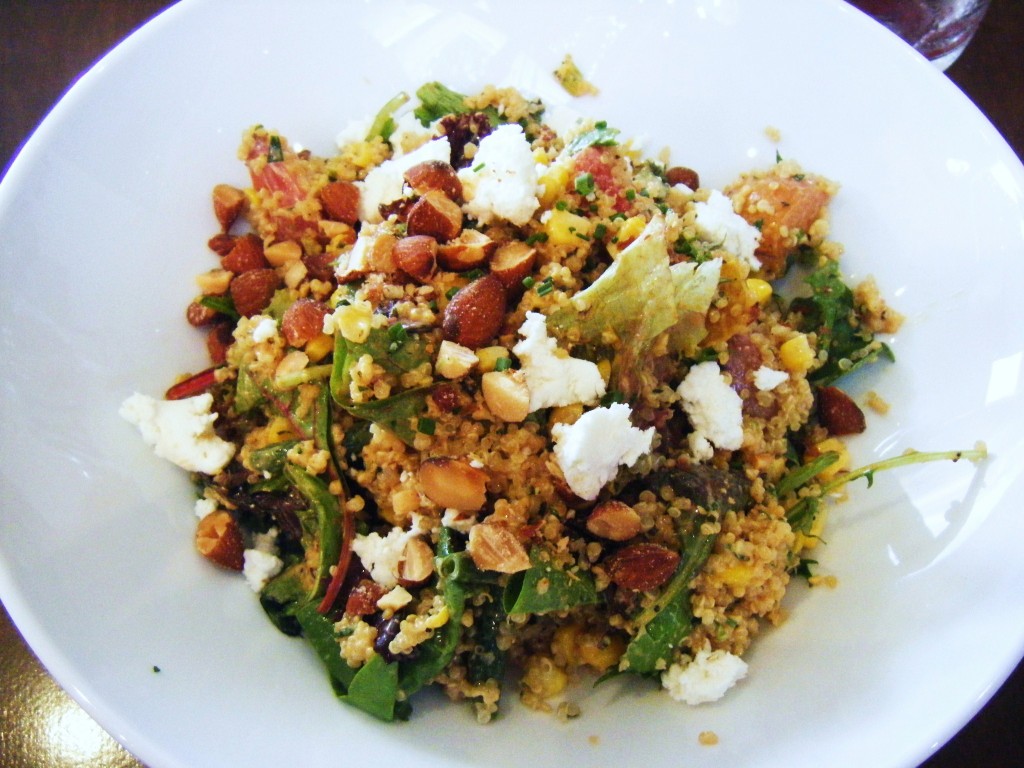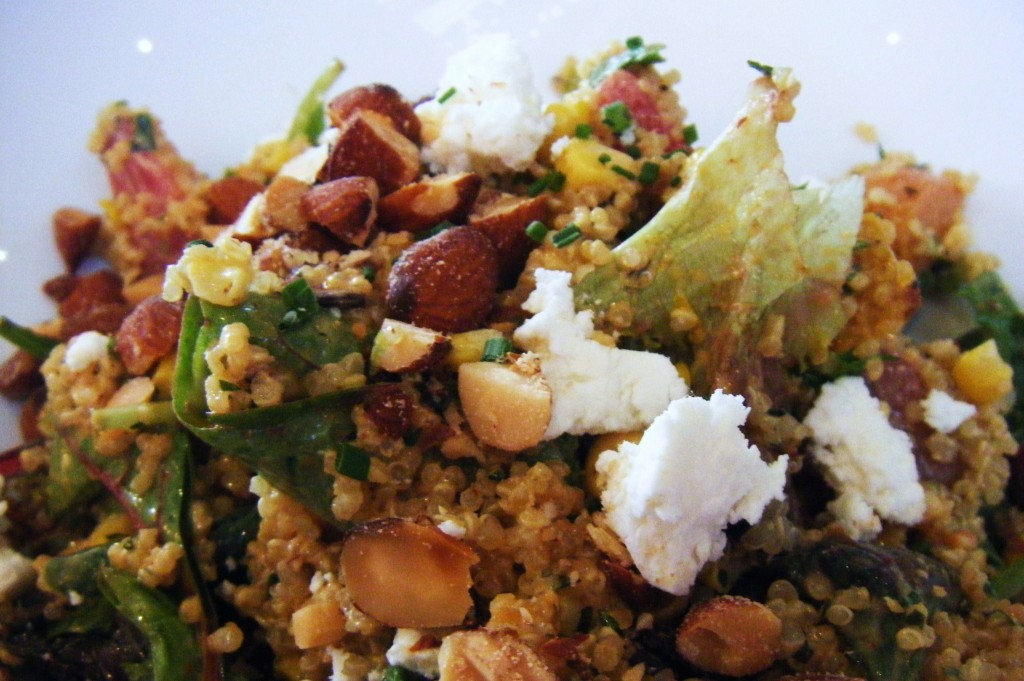 Some of us also shared a pitcher of the best sangria made with Primitivo, Cassis, blackberry, raspberry, and strawberry, which I unfortunately did not get a picture of.  They had dipped the rims of the glasses in some kind of grape juice and then superfine sugar so they had a tart yet sweet, fruity flavor that went perfectly with the sangria.
And for dessert, they brought out the most fabulous display of all kinds of goodies for us to share in celebration of both my aunt's birthday and wedding day (she got married on her birthday!):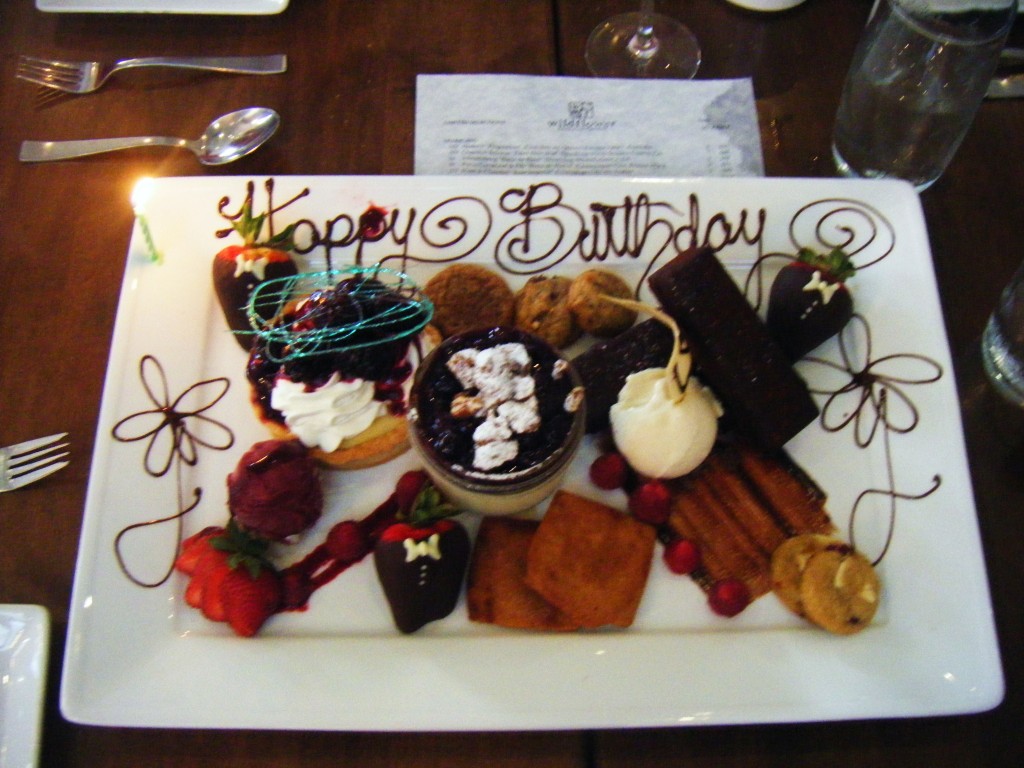 There were chocolate-covered strawberries, a key-lime tart with blueberry compote and spun sugar on top, blackberry cheesecake in a jar, chocolate sin bars with vanilla ice cream, homemade graham crackers, a blackberry chardonnay sorbet, some other homemade cookies, and lots of fresh raspberries.  Everything was SO tasty.
So yeah, I'm pretty much in love with this place, and if you're ever in Tucson, you'll know where to find the perfect lunch.