it's been a whole week since i've posted, thanks to all the thanksgiving festivities.  i hope you all had a wonderful holiday.  there should be some fun stuff up here on the blog in the next month or so, schedule permitting.  and if nottttttt, well… at least you can count on that trusty ol' selfie sunday post right? :)  but no, i have some posts in the works and they WILL be posted so i won't leave ya hanging.  because i'm the first to admit that while selfie sunday posts are reliable, they're not everything.  i think i'm in a bit of a selfie sunday slump, in fact.  coming up with the challenges just hasn't been as exciting as it used to be!  and as i've mentioned before, the selfie-taking is getting old too.  but i'm no quitter, so i'm totally sticking with it for the full year, just hoping that i start feeling a little more inspired.  the great thing is, i'm never sorry when i accomplish the challenges at the end of the week, since they're always something that improves my life or someone else's, so i can't complain too much.
last week's challenge was to do something nice for someone else, and i wanted to practice making pecan pralines before my culinary final this week, so i had the grand idea to deliver a tin of them to the neighbors across the street from my parents' house. they're empty nesters, about the same age as my parents, and her mother also lives with them.  they're really great people.  i was friends with their daughter as a kid and we would carpool together, but i rarely see them anymore since i moved out, so i thought it would be nice to take over some treats and see how they're all doing.  i made the pecan pralines this morning and filled up a little tin, BUT.  in all the hustle and bustle of packing up my car with all my christmas decorations and belongings and food from this weekend, i left the tin on the kitchen counter and totally forgot to drop it by their house.  i was super bummed, but luckily my parents said they would deliver it to them for me, so hopefully that counts. :)
this week, my challenge is to get my house decorated for christmas.  this is going to be a fun challenge, but still a tough one!  i thought i had a lot of fall decorations [i do], but then when i go to get out the christmas stuff, i realize that you could multiply the number of my fall decorations by like 5 and therrrrrrre's christmas at jessica's house.  and i forget just how many i have and how long it takes to even unload the boxes from the car [at least 45 minutes].  it's going to take some effort to get them up because there's just so much, but i really want to get them all unpacked by this friday so i can take the empty boxes back to my closet at my parents' house, and then by sunday, i'd like to have everything in its place.  i plan on starting tonight by getting all the ornaments on the tree, and i can hardly wait!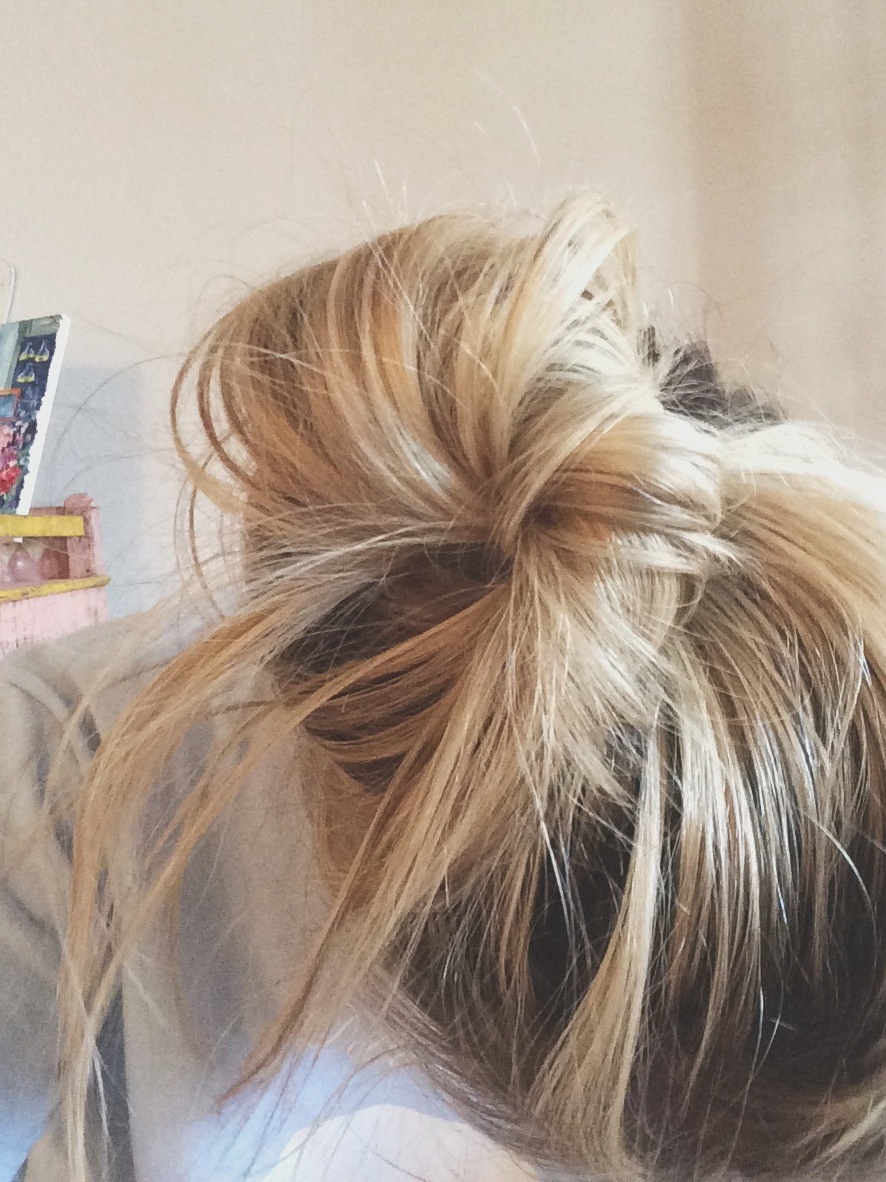 {today is a no-makeup kind of day so you get a good look at my crazy messy bun.}
xoxo