had i known that the village was having a food truck fiesta, i wouldn't have eaten dinner…
 i think food trucks are so fun!  i fell in love with chef tai in college station and this one buffalo truck that i don't remember the name of in austin.  i'm disappointed that i missed out on this event; i hope they do it again soon!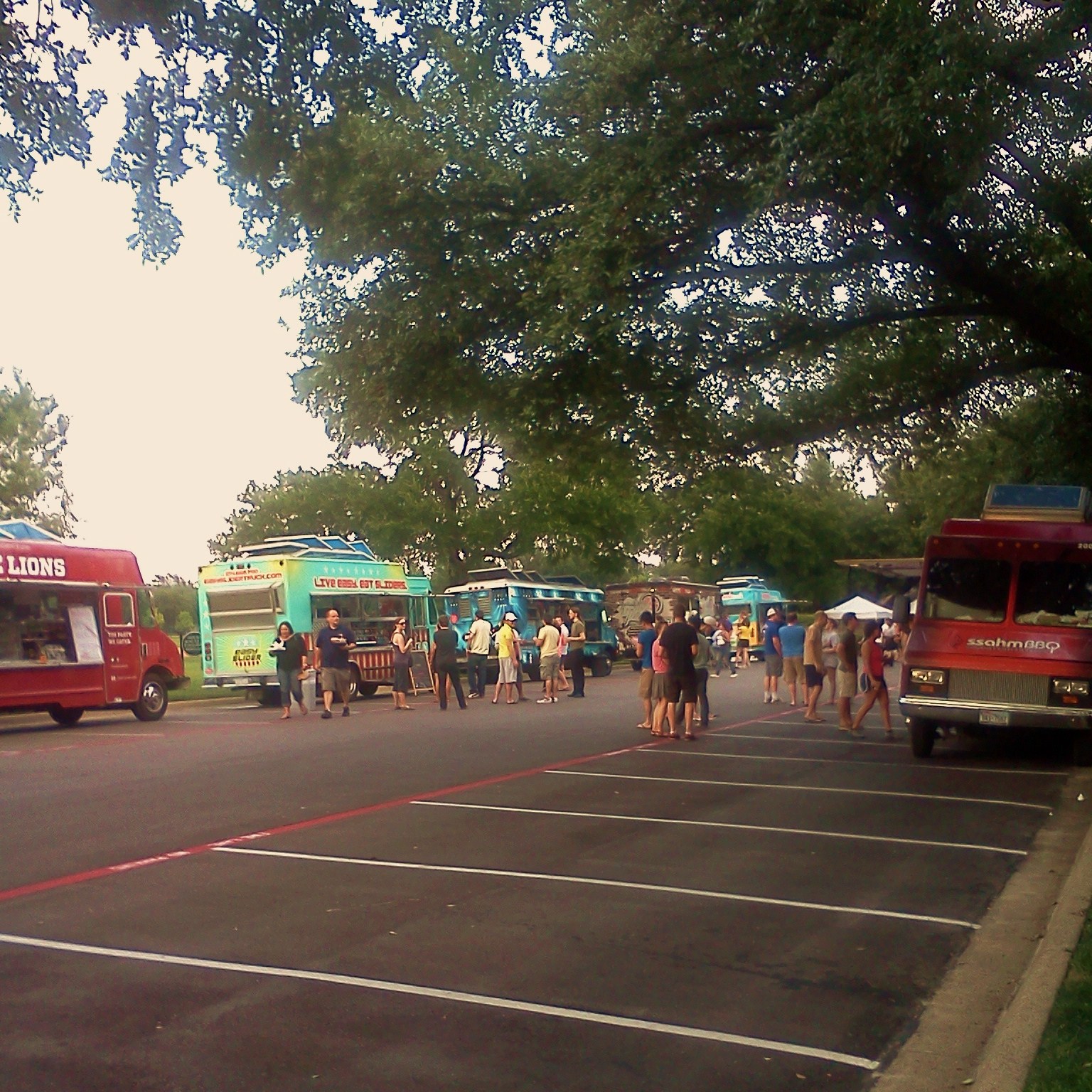 the food trucks that were featured at the village tonight:
i give 'em an A for aroma, that's for sure!