i took a little vacay from blogging, but i'm back and ready to start the month strong!
[i wish i could say that the reason behind my lack of posts was due to a wonderful trip to paris or hawaii or even an exceptionally busy last couple weeks, but alas, my absence was instead caused by my refusal to do anything that required thinking when i got home from work every day.  sad but true.]
i've been enjoying being only a 45-minute drive from my parents and grandparents – it's nice to be able to go home for a weekend, a night, or even just for dinner.  mimi and papa have been at their farm in illinois/traveling for the past month or so, but they arrived home on wednesday, so last night we had dinner all together again.  even mike, who is interning in austin this summer, was in town for the weekend, so he and his girlfriend gabrielle were able to join us.
we had hors d'oeuvres and wine on the porch as always, ate a lovely meal at my parents' new dining room table, and finished the night with a little belated birthday celebration for my grandfather, complete with presents and chocolate cake.
it's still hard to believe that i'm finished with college, and though i miss my friends and college station sometimes, i'm so thankful to live in such a wonderful city and have my roommate and my family close by.  i love my neighborhood and my job, and my roommate and i have found a pretty little church that we like very much.  i feel very blessed, and it's nice to take a moment and recognize that.  it's part of my whole reasoning behind starting this blog, to remember those happy things in life and to be thankful for them.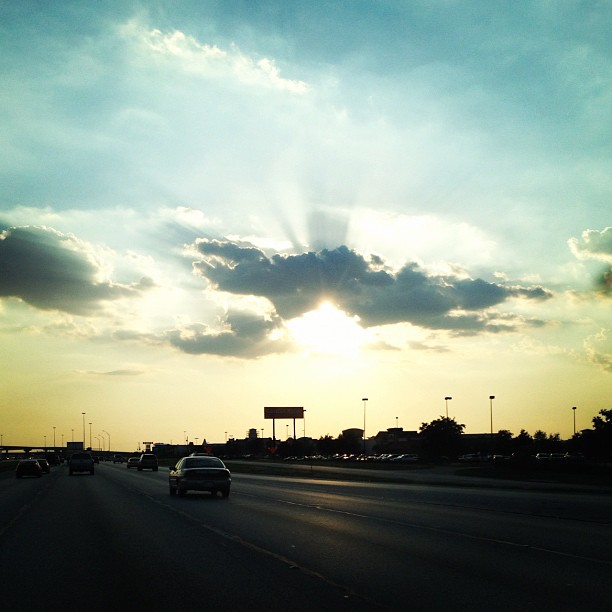 i hope everyone has a happy independence day week!
xo