because it was "off-season" in argentina during the time that we visited, we didn't have any trouble at all finding a cool loft in the perfect location for a great price, even as last-minute as we were.  [and having a savvy, former-travel-agent mom doesn't hurt either.]  we'd had luck in the past with vacation rentals on trip advisor, and when we looked here for a place to stay buenos aires, there were so many good options that it was overwhelming.  they were all so trendy and modern and nice, and we couldn't believe the prices.  this is where the mom came in and helped narrow them down and make a decision.  we literally booked it the week before, and we couldn't have chosen a better place.
our selection was a three-story loft that worked perfectly for our 4-adult family.  the "bottom floor" [really the third floor of the building] had a living room, kitchen, a half bath, and a laundry area.  the "second floor" had two bedrooms, one with a queen bed and one with both a queen and a twin bed, as well as a full bath.  the "top floor" was a large garden terrace that overlooked a pretty park.
the loft was located in palermo, a young, chic neighborhood or "barrio" teeming with restaurants, cafes, and boutiques.  the shopping was fabulous, so of course mom and i were in heaven.  and despite ba's size, we were within walking distance of most of the things we wanted to see.  we walked so many places, and even at night, we felt very safe.
the managers of the place were extremely friendly and helpful, and they had taken great care to stock the apartment with everything we might need.  i loved its style of decor – simple and practical, yet rad and worldly.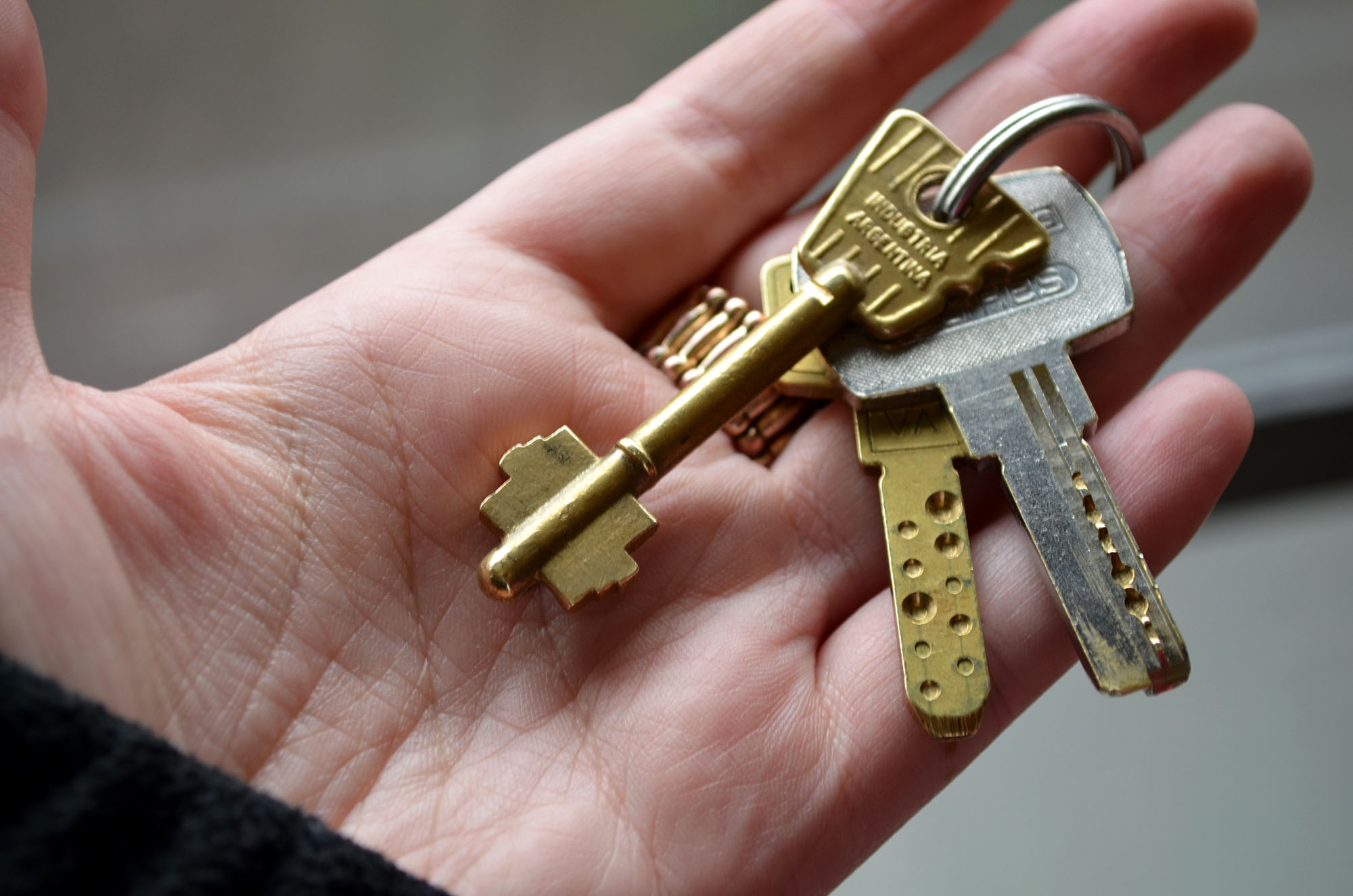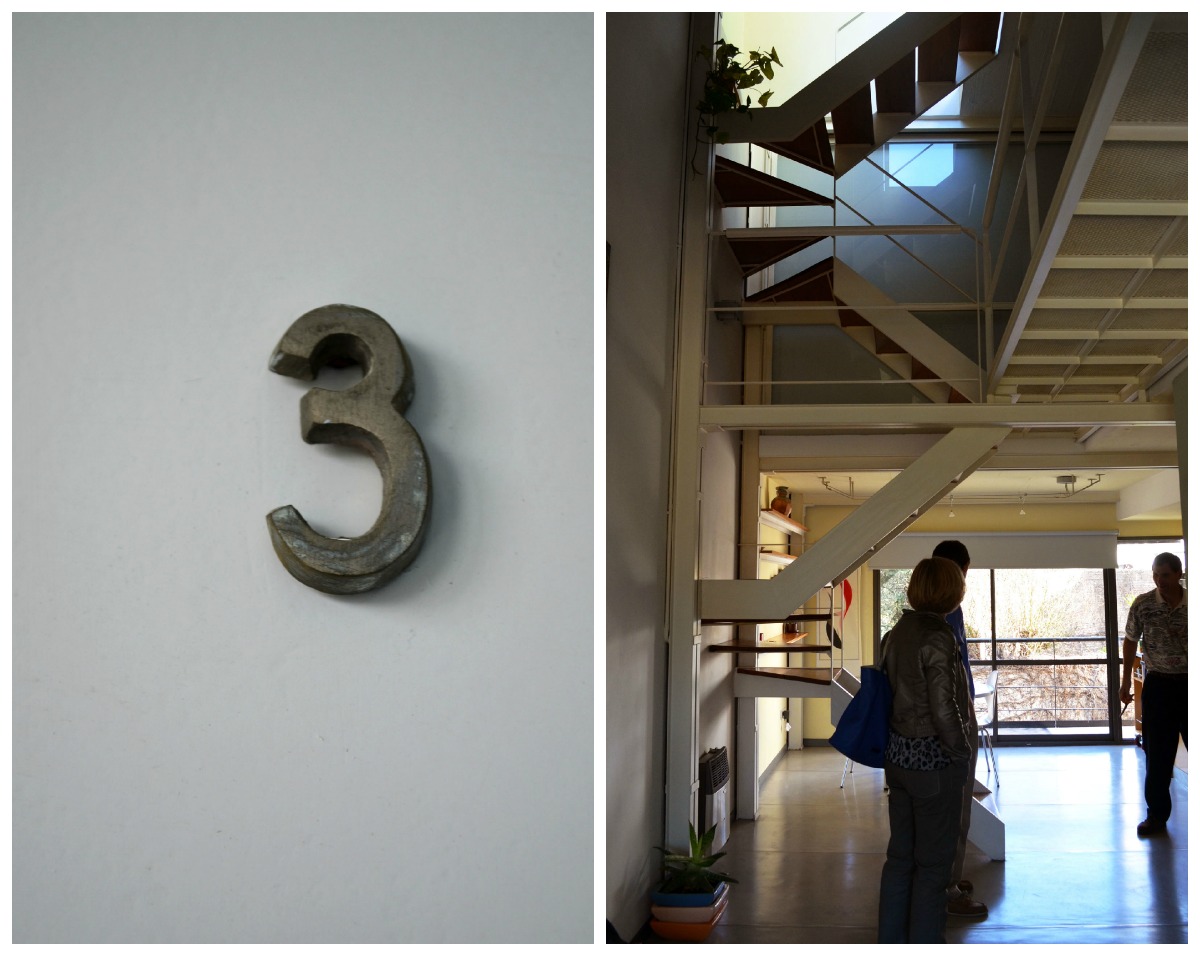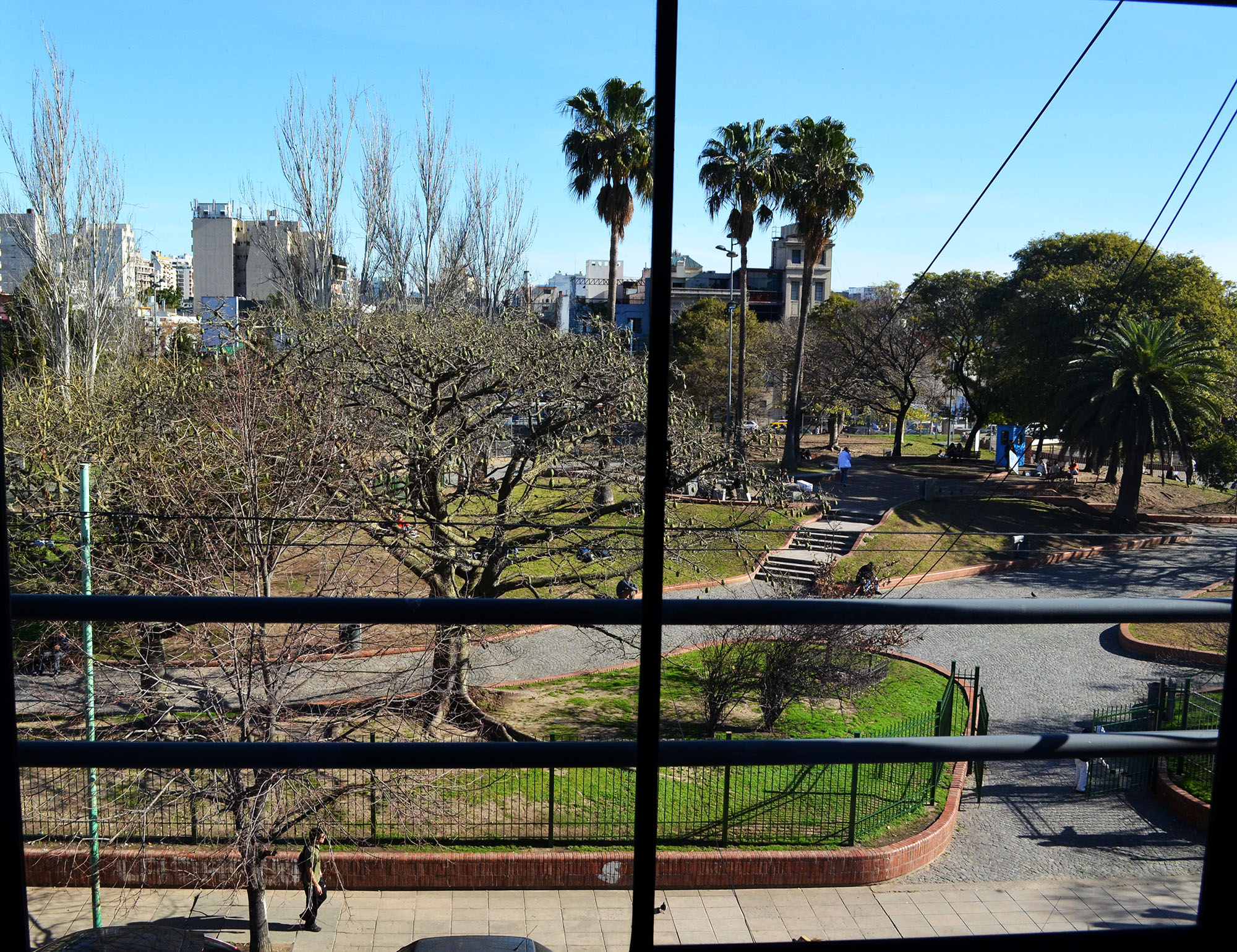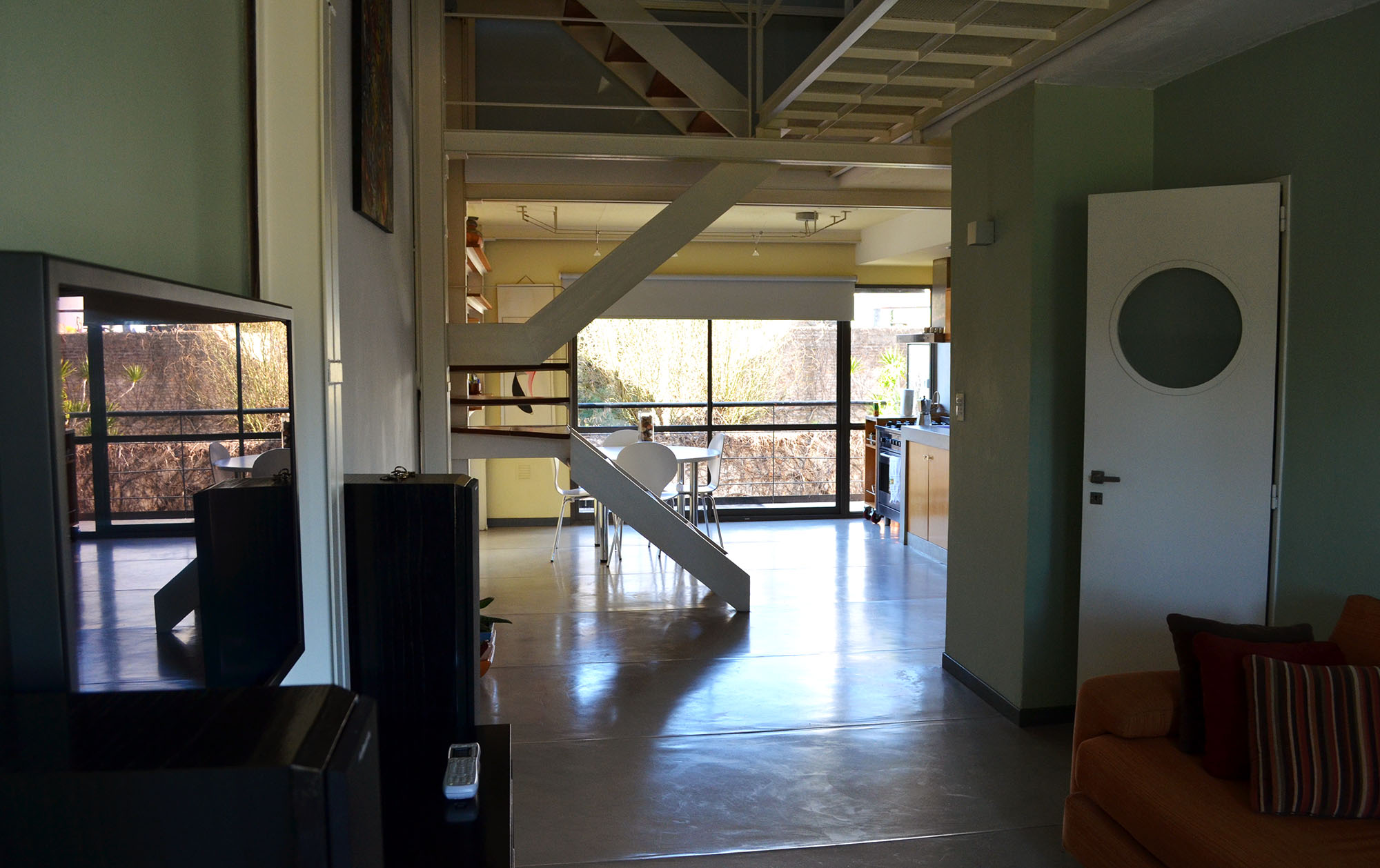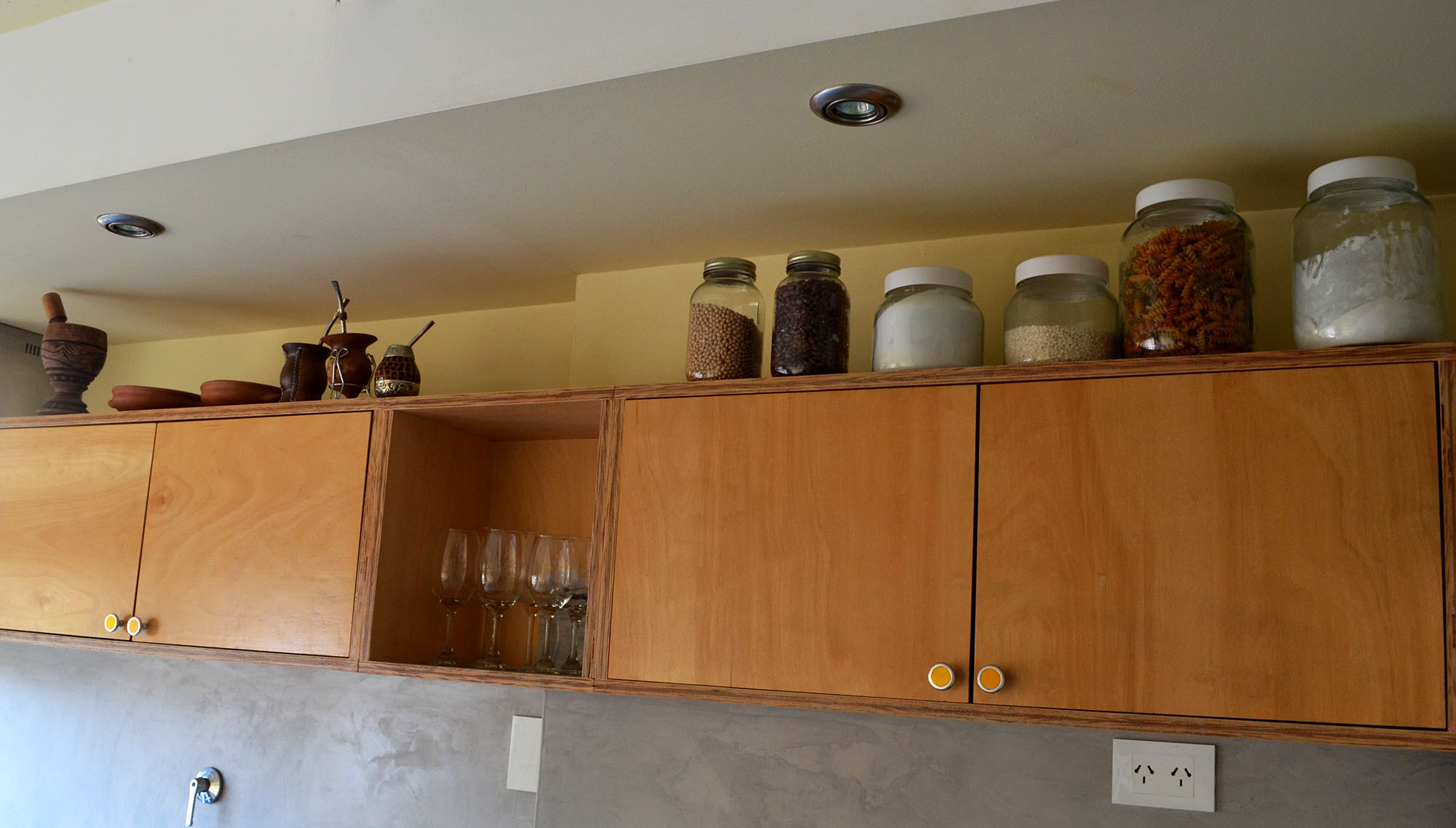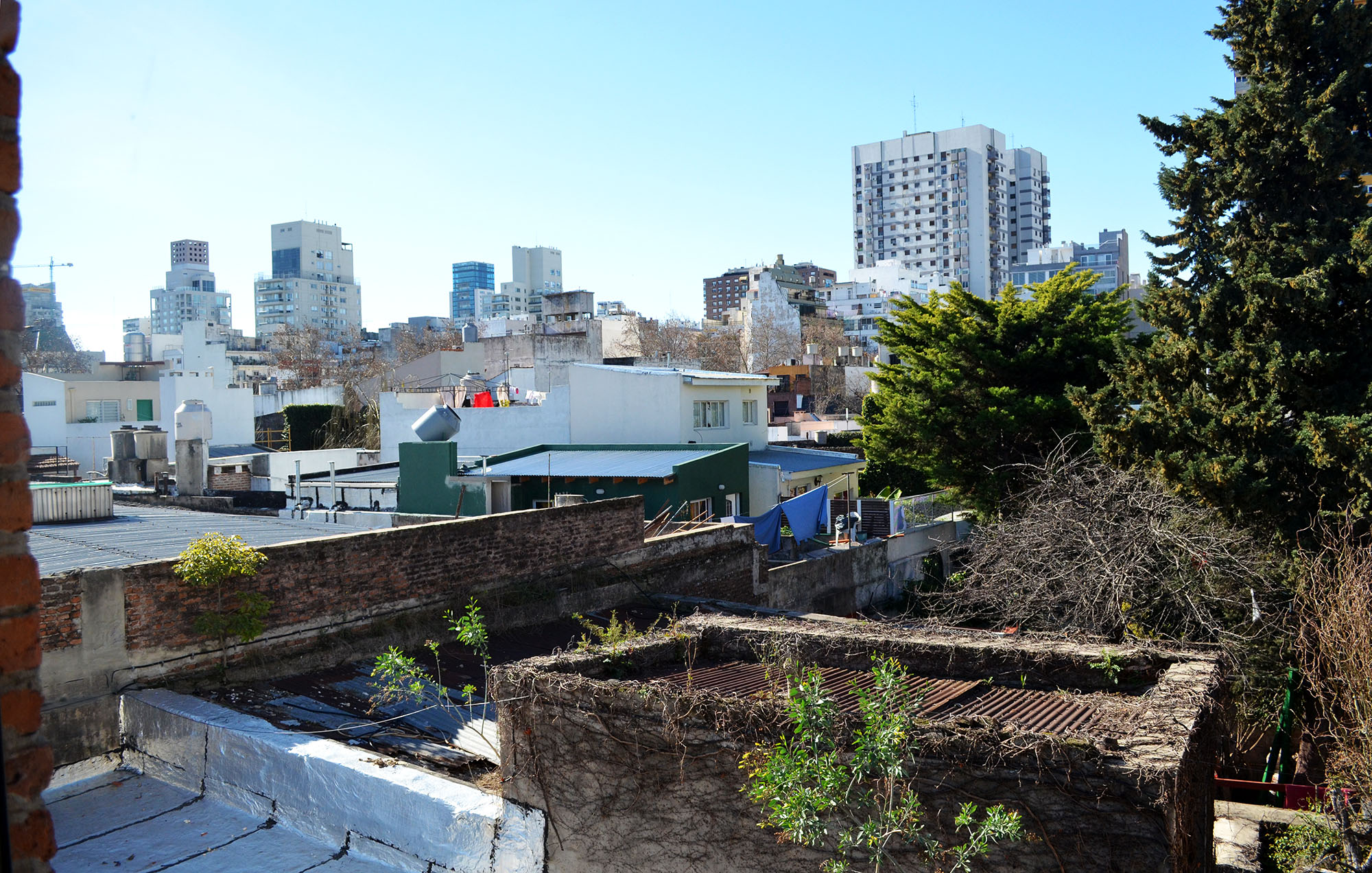 it was our little home for that week.  little rituals began to emerge over the days: dad brewing coffee and tea for us early in the mornings, mom and i preparing bowls of yogurt and cut fresh fruit for a little breakfast, all of us squeezing on the couch in the evenings to watch tv or read, having hors d'oeuvres and wine on the terrace in the evening, sitting on the stairs above the heater to warm up.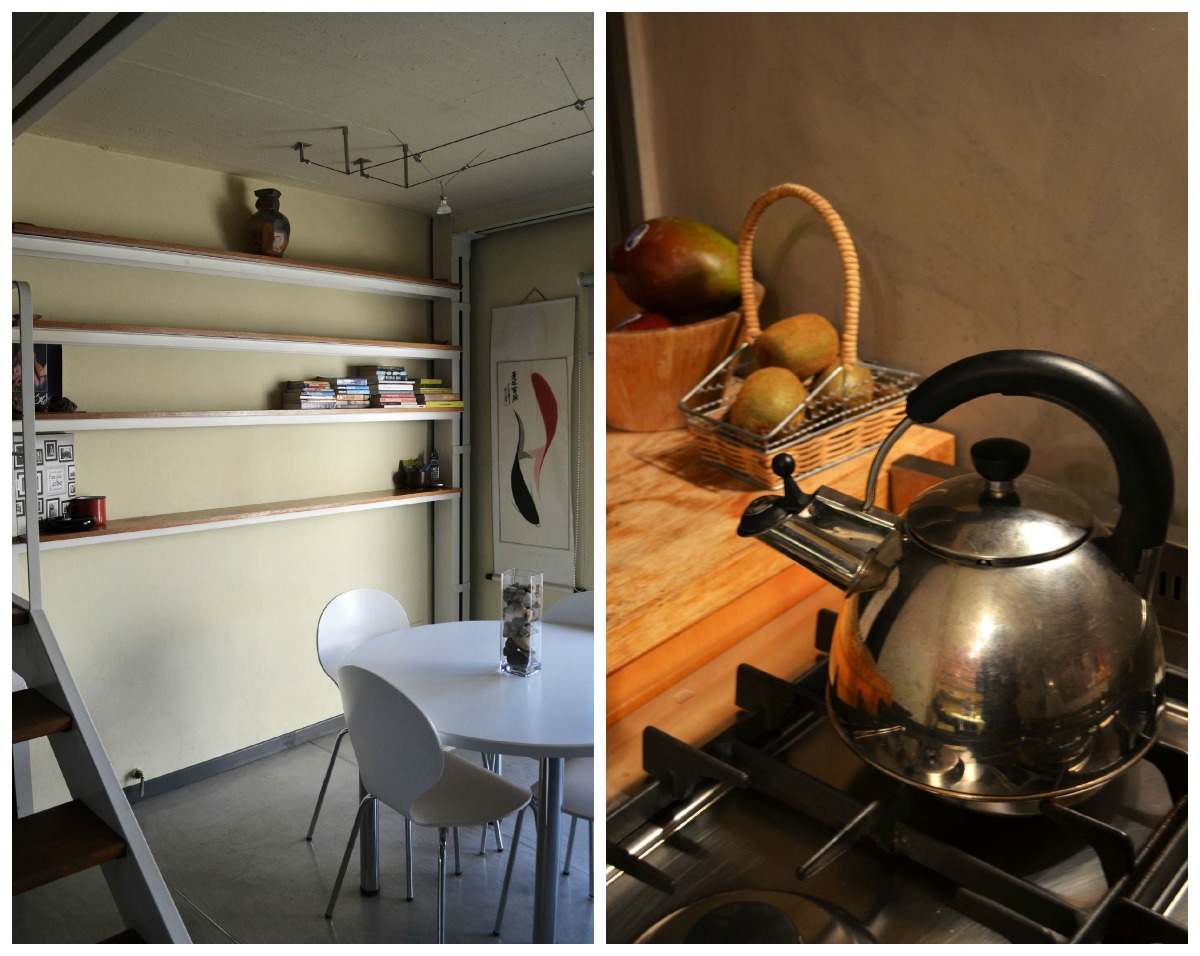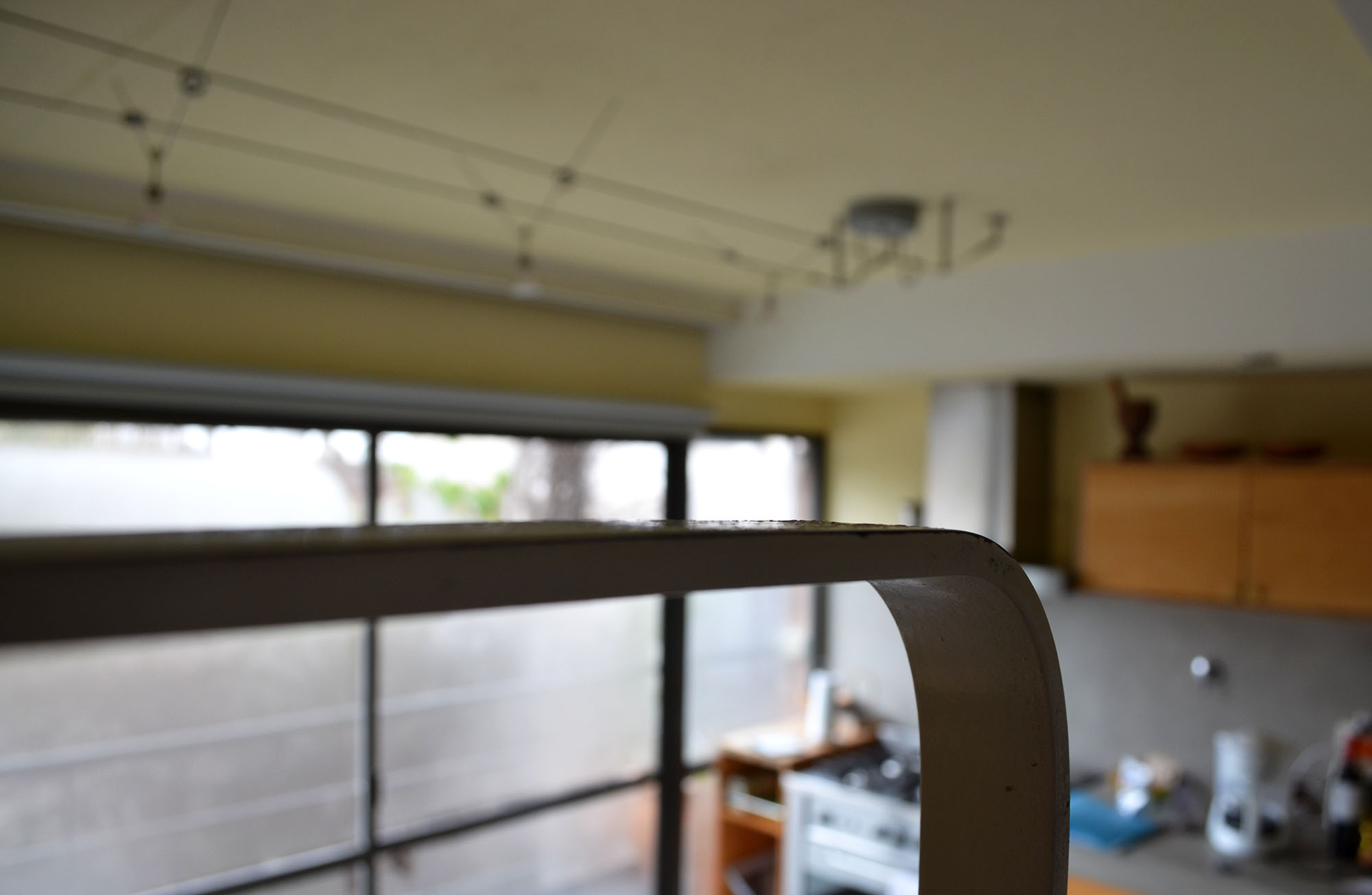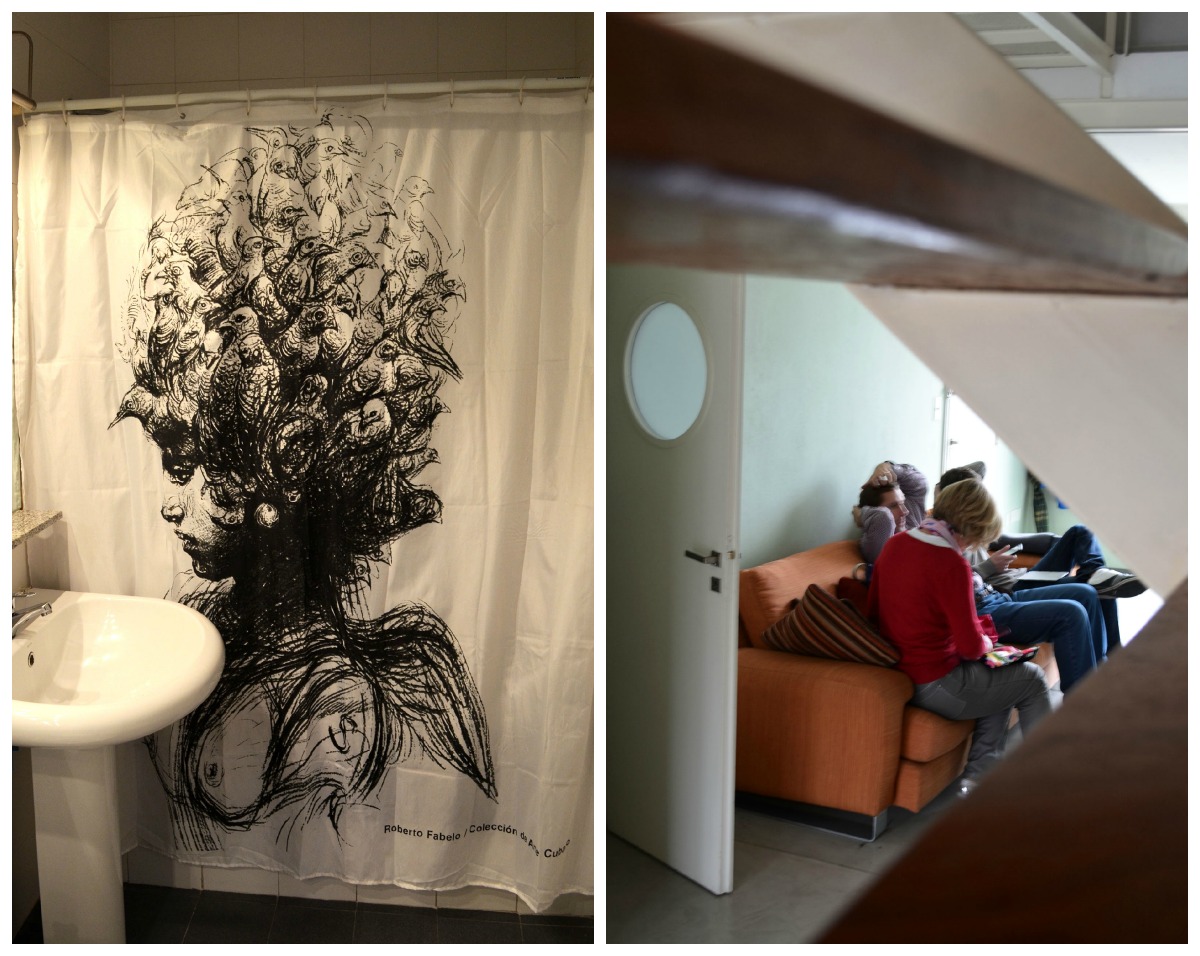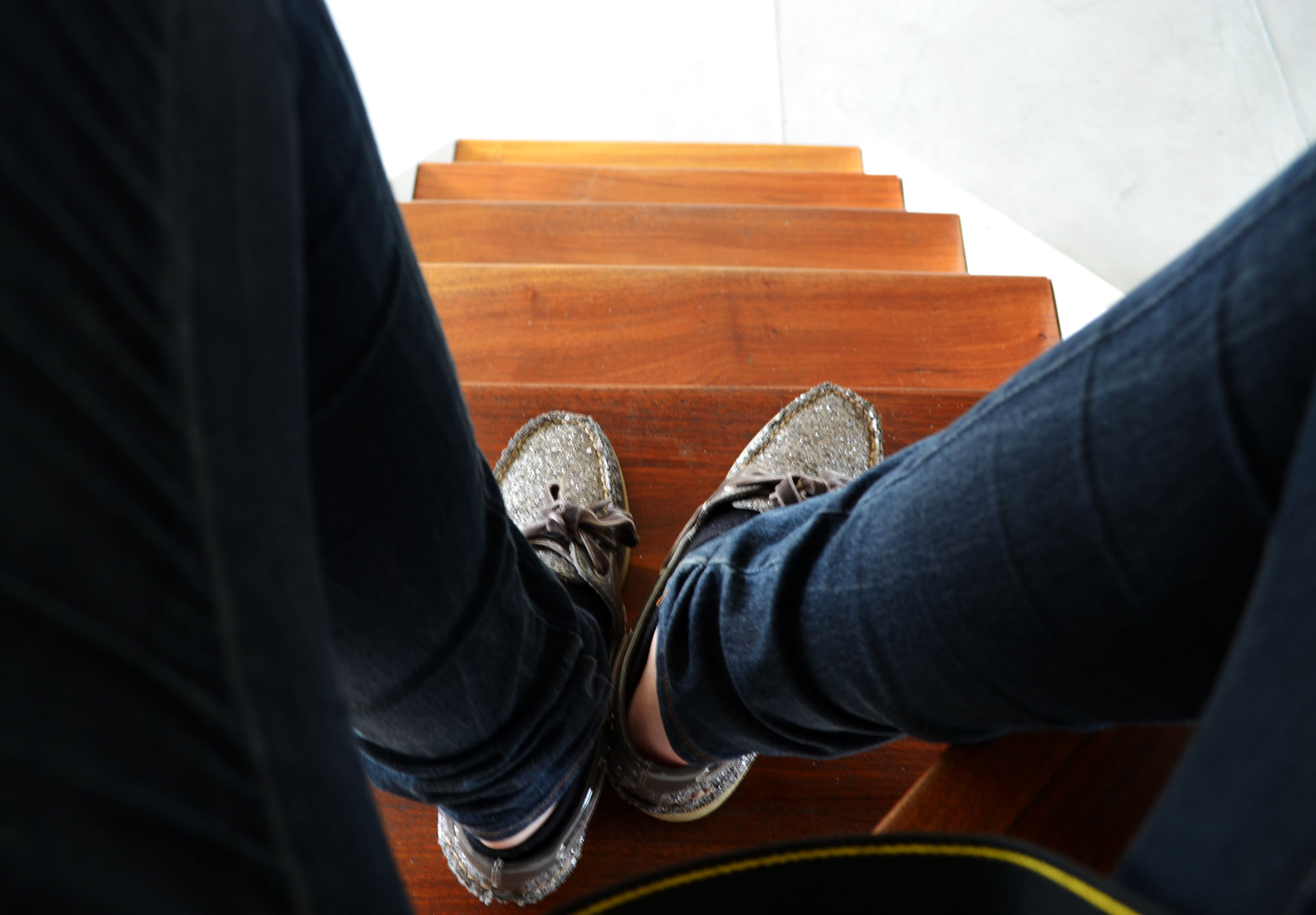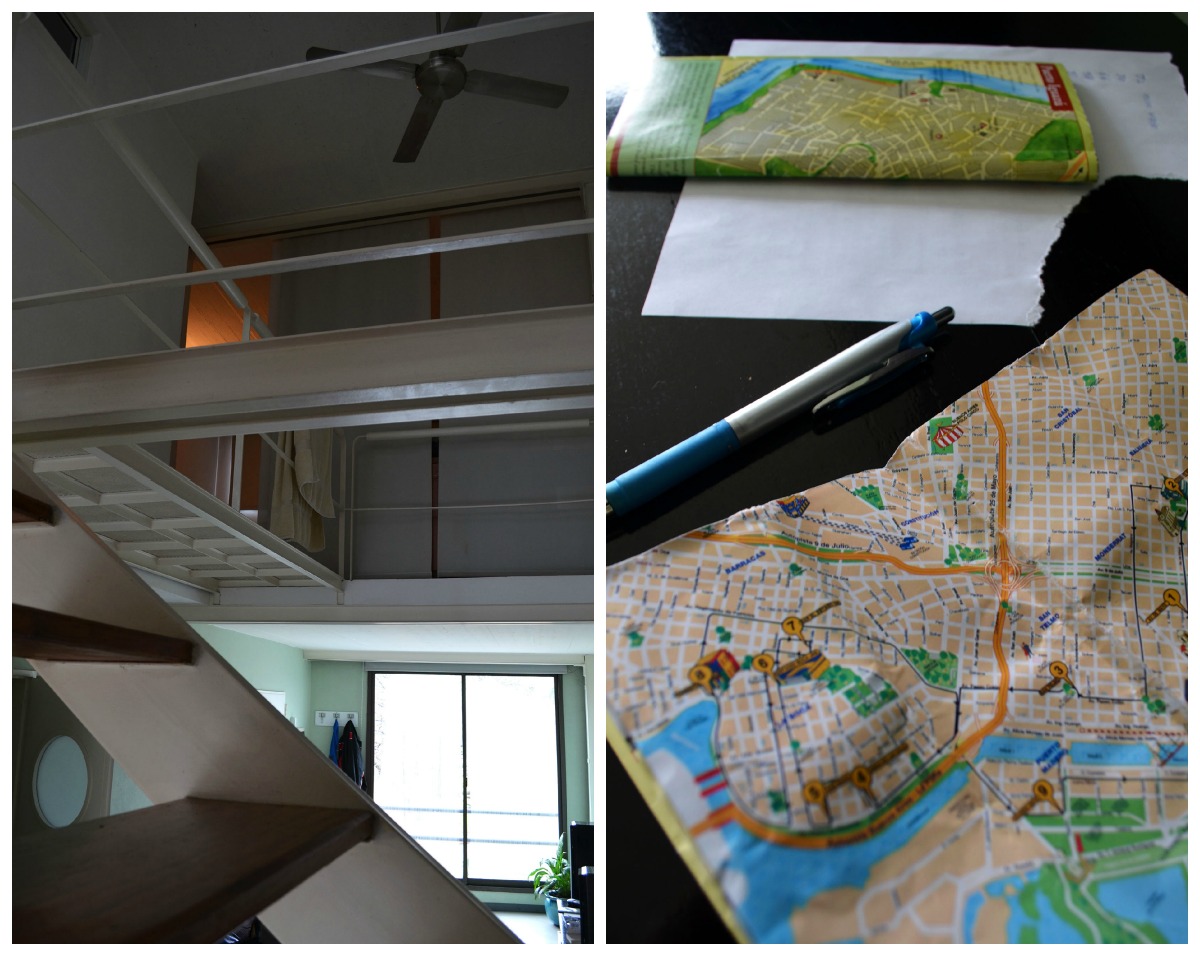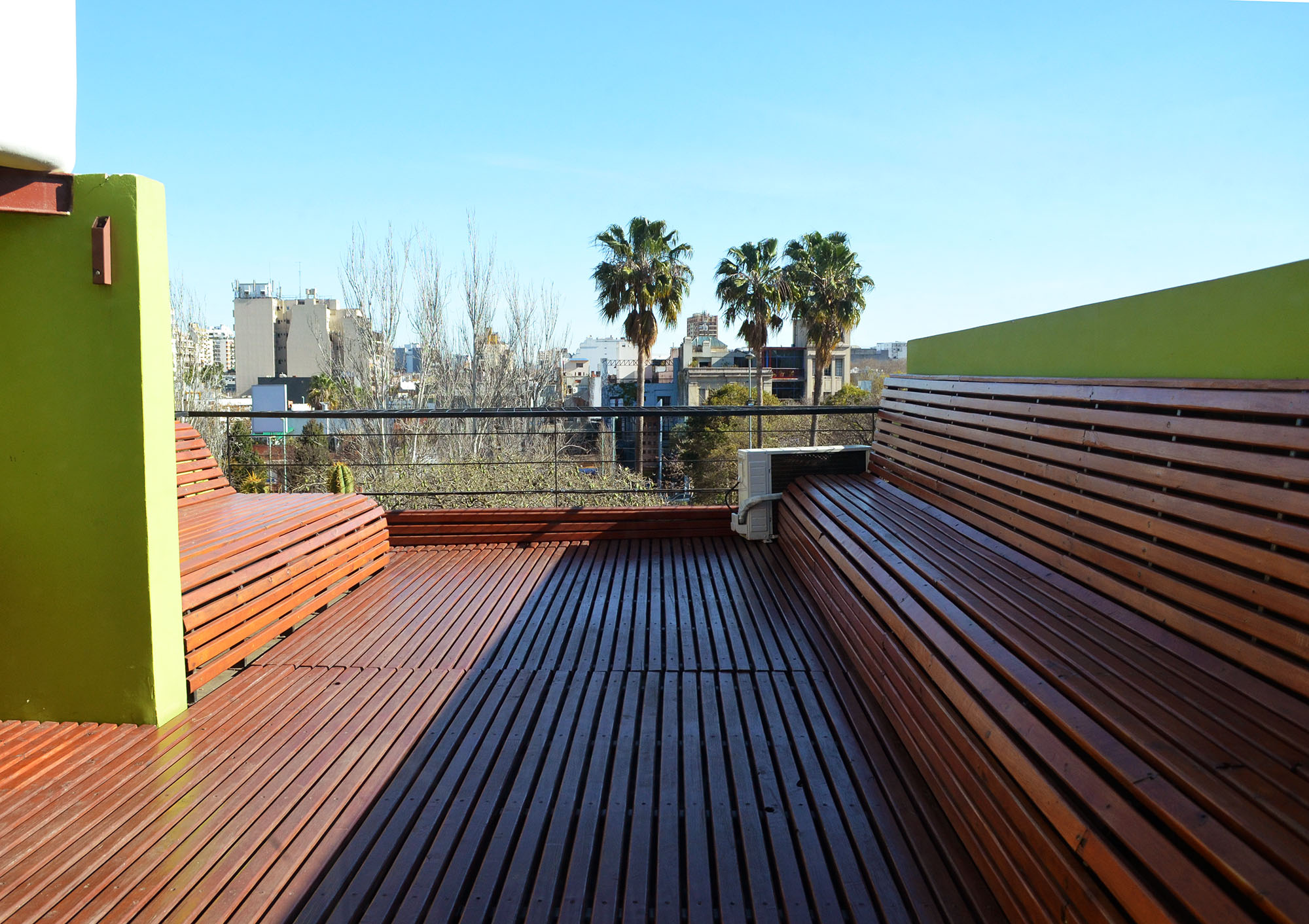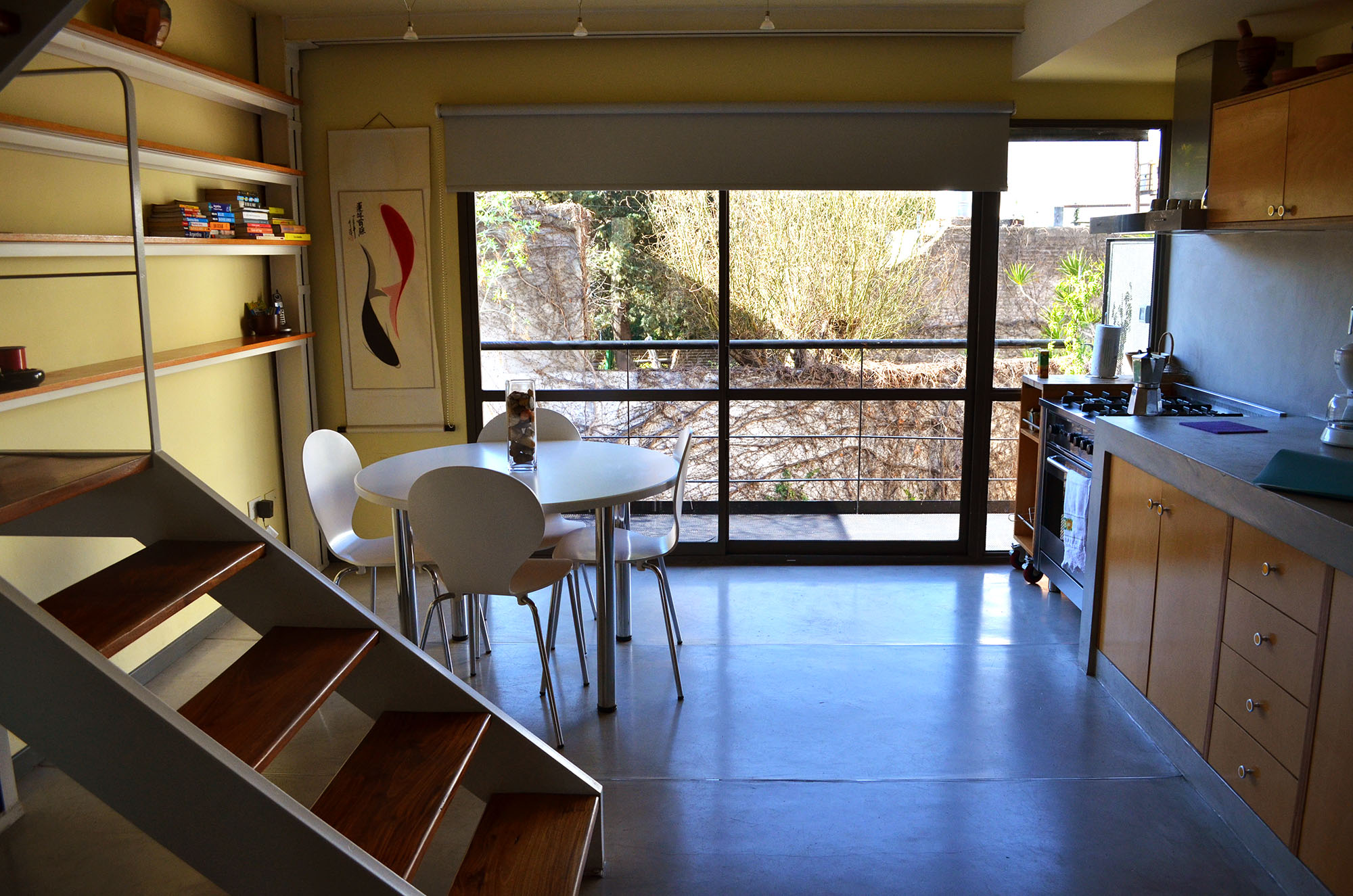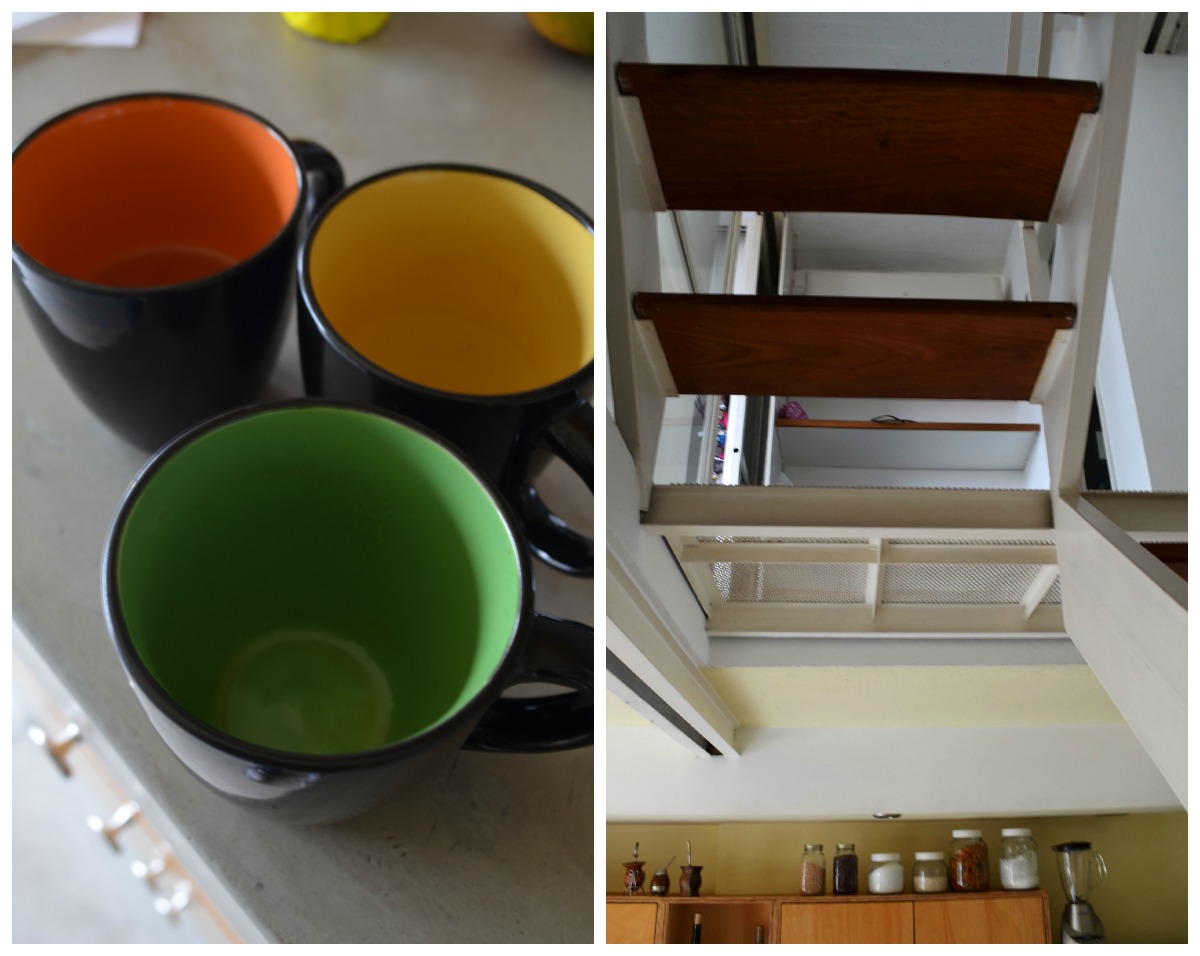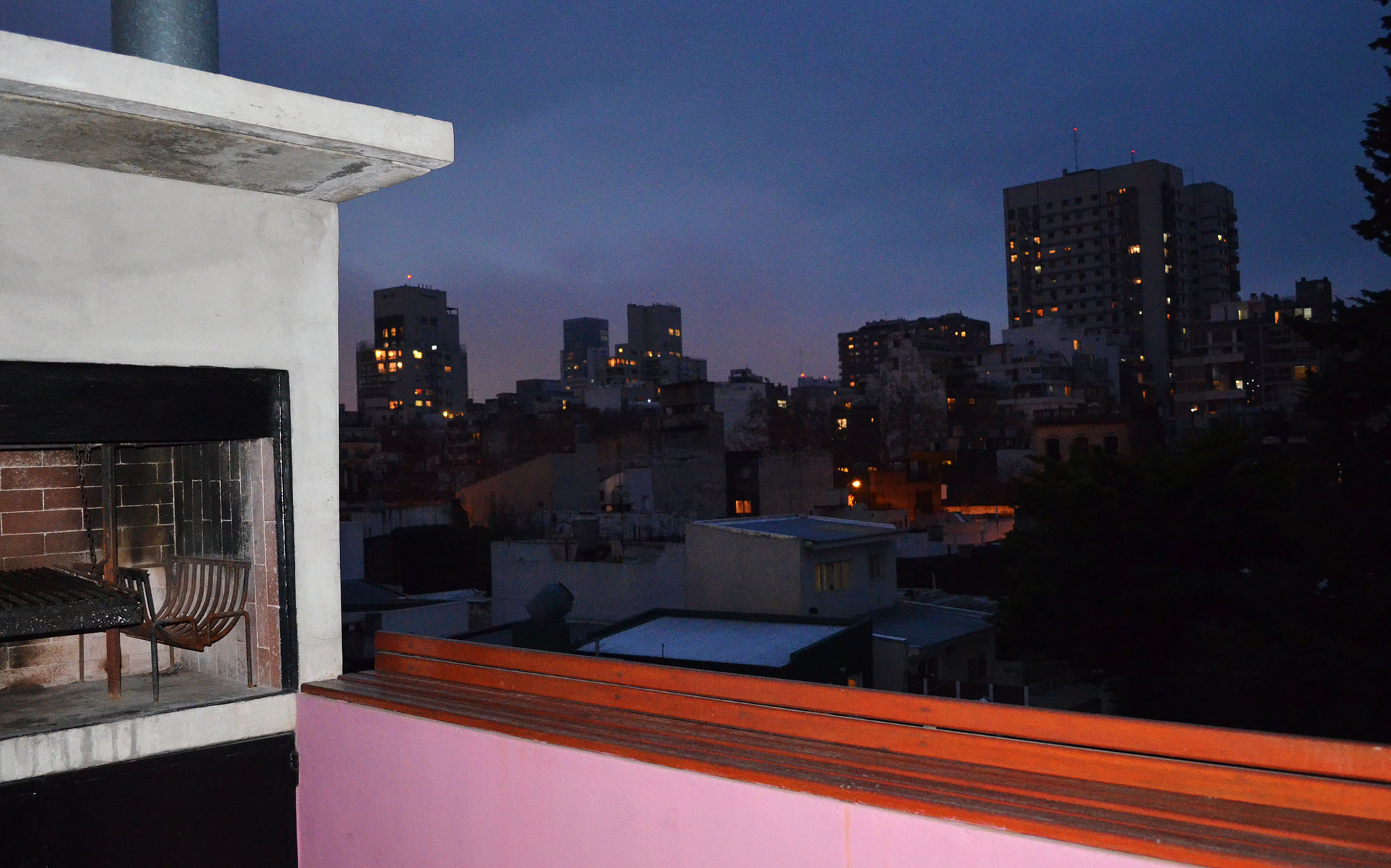 happy memories were shared in this little loft, and i think we left some love in it for the next guests.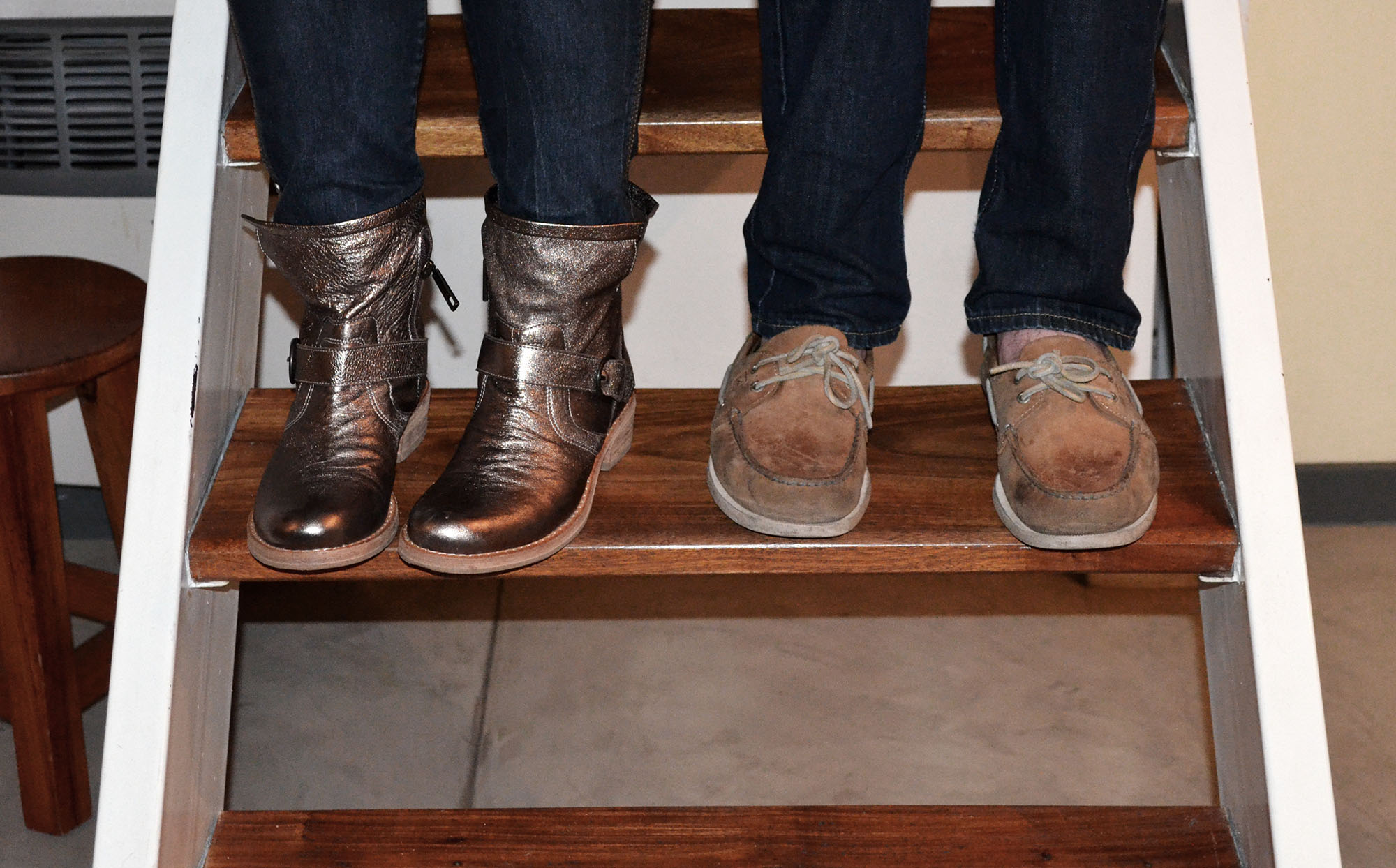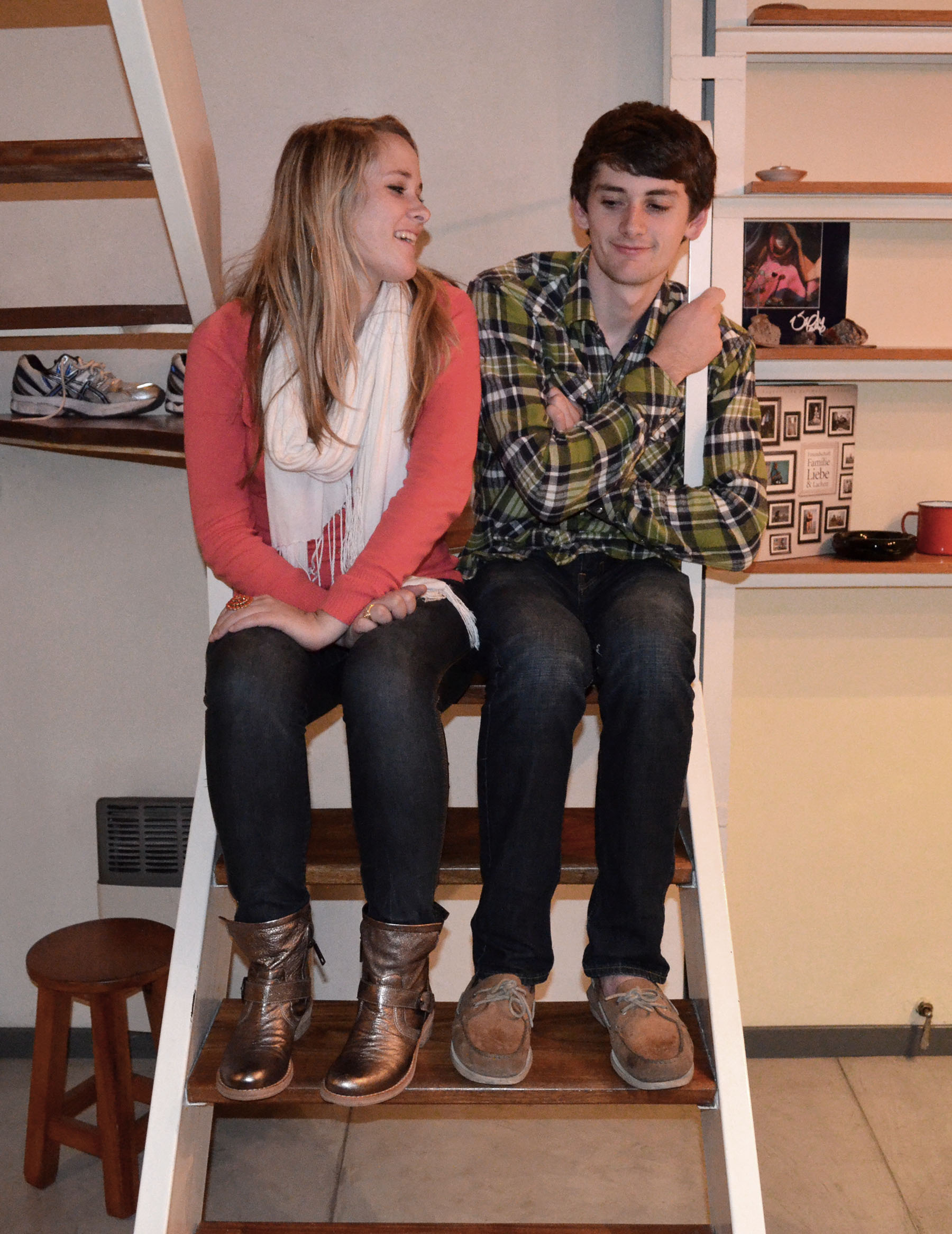 xoxo