my friend angela turned 23 this past friday, so i drove down to houston that afternoon and joined her and some other friends for a pedal party, which turned out to be the most fun, unique birthday party i have ever been to!  there's this wooden cart/"party bus" sort of thing [designed by some brilliant man in the netherlands] that holds sixteen people, but all the seats have pedals.  it's entirely pedal-powered, and it stops at all different bars, like a pub crawl.  a driver sits at the front and steers, and people to take turns being "bartenders" in the middle area where the coolers are.  along the outside are the "bar seats" with pedals that sit up to countertops with cupholders.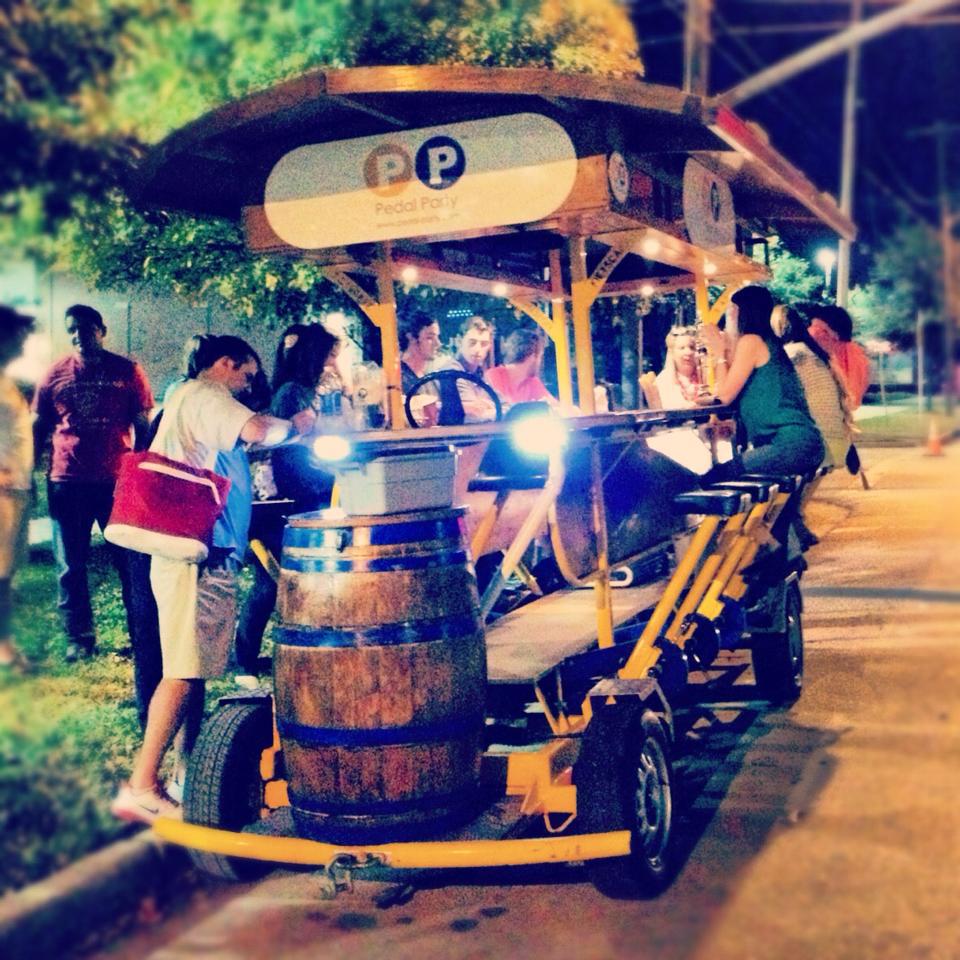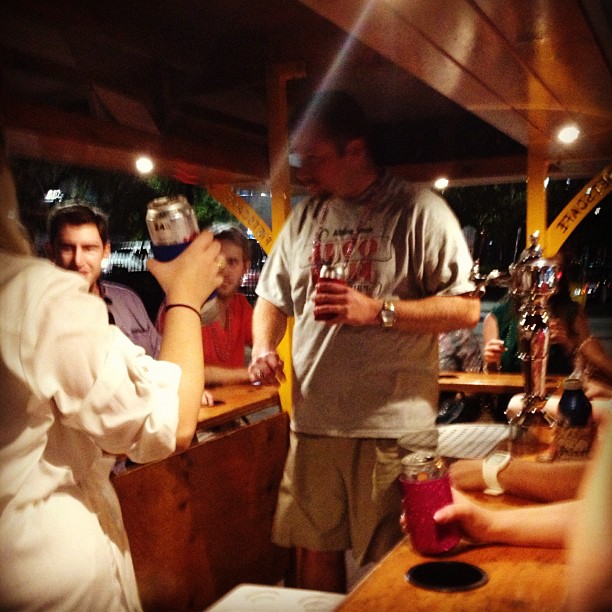 so to give you a visual, we have a huge cooler full of beer and wine that the "bartenders" are passing around like candy [and they are most definitely drinking on the job!].  it's perfect weather – fairly warm for a november night in texas, and we're all enjoying the fresh air and the cool breeze.  the pedal party started an hour ago at 8 and we still have an hour to go, and we've already stopped at several bars for quick [and i mean really quick] drinks.  not to mention that we've all been sipping on something during the pedaling in between…  the music is blaring and everyone is beginning to dance and get more rowdy.  we're driving around midtown in houston, and the skyscrapers are all lit up and glittering beyond us.  we're on an actual road, and because the pedal party vehicle travels at an average speed of 5-8 miles per hour, the cars have to slow down and pass us, which leads to lots of staring, opening of windows, yelling, honking, picture-taking, and the like.  [we even had some people on the sidewalks dancing to the music as we passed.]  right before we turn a corner, the driver [who luckily was relaxed and had a great sense of humor] calls out, "RIGHT!  RIGHT!" and all the people on the right who still remember the directions he told us at the beginning dramatically stretch out their hands, signaling our right turn to the cars behind us.  everyone yells out, "RIGHTTTTTT!  RIGGHHTTTTTTT!"
meanwhile, people are raving, and the vehicle is starting to move a little slower while simultaneously getting louder with talking and laughing and music…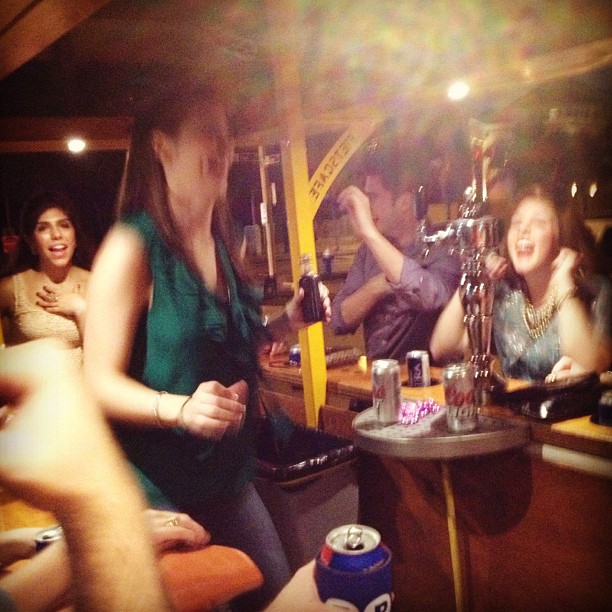 if you didn't catch how ridiculously fun the experience was from that little moment-in-time that i described to you, then maybe you just had to be there.  and if you ever have the opportunity to do one of these pedal parties, i pinky-promise that it will be the best party you've ever been to.
to conclude, i'll leave you with some photos from different points of our journey: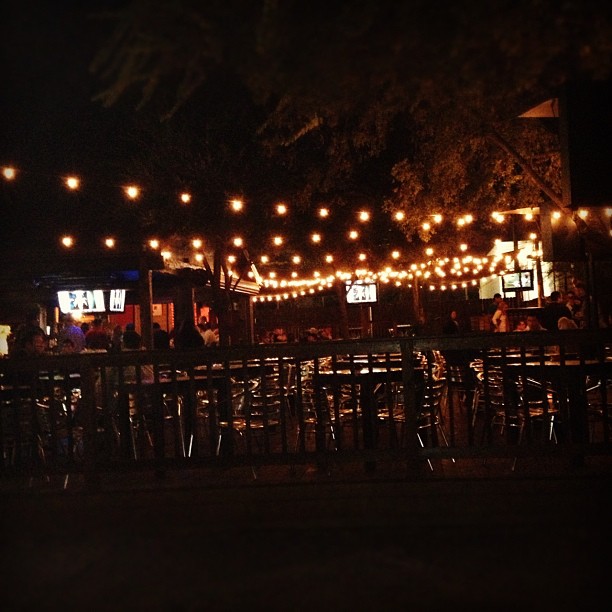 {our starting point – big woodrow's}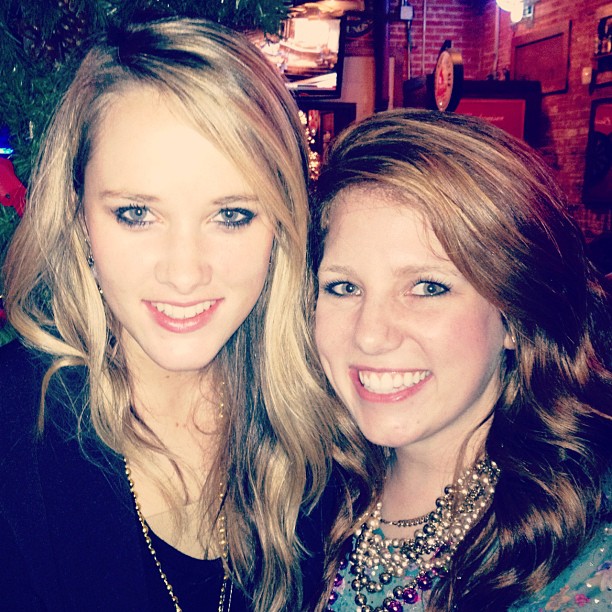 {picture with the birthday girl!}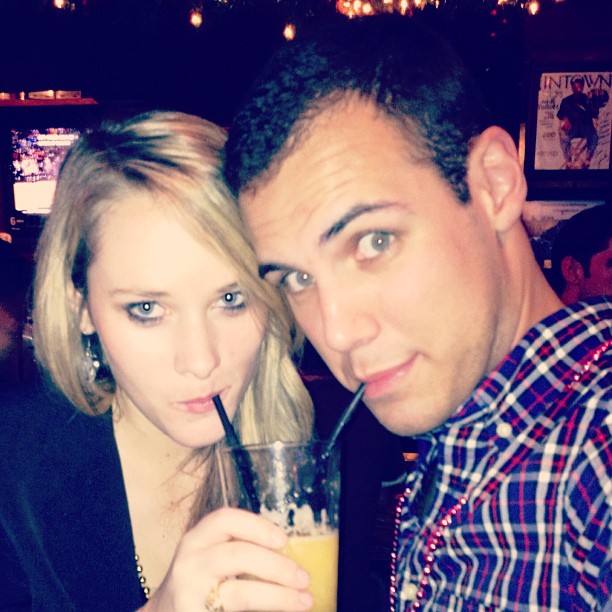 {sharing a "moondriver" – screwdriver + blue moon + frozen = moondriver}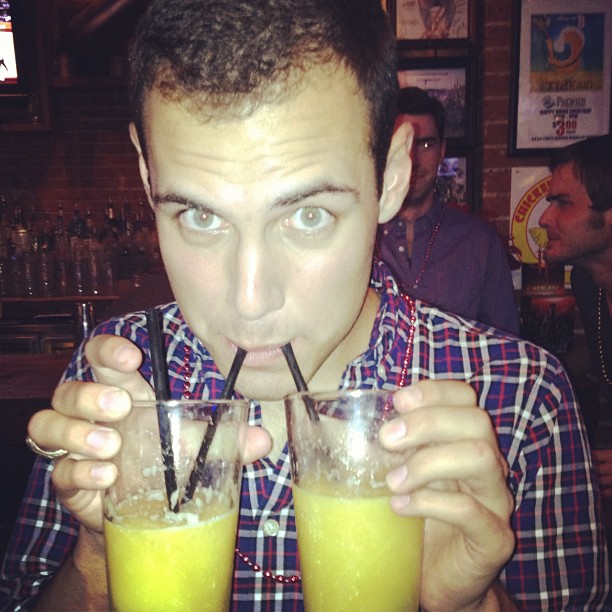 {kyle gladly offered to hold angela's drink!}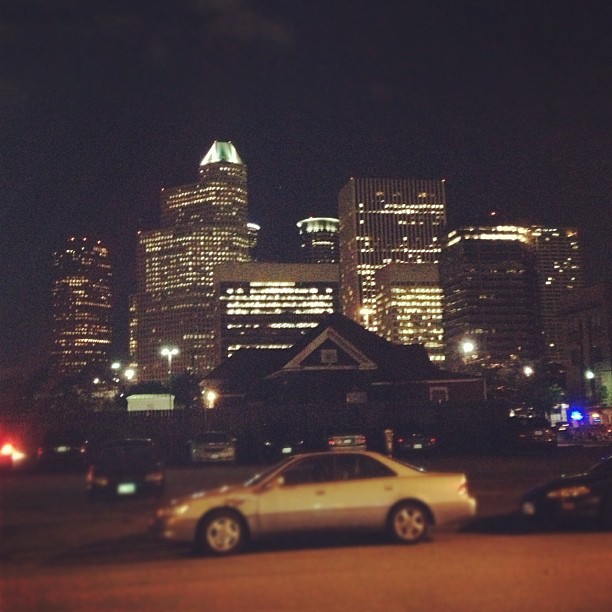 {houston skyline}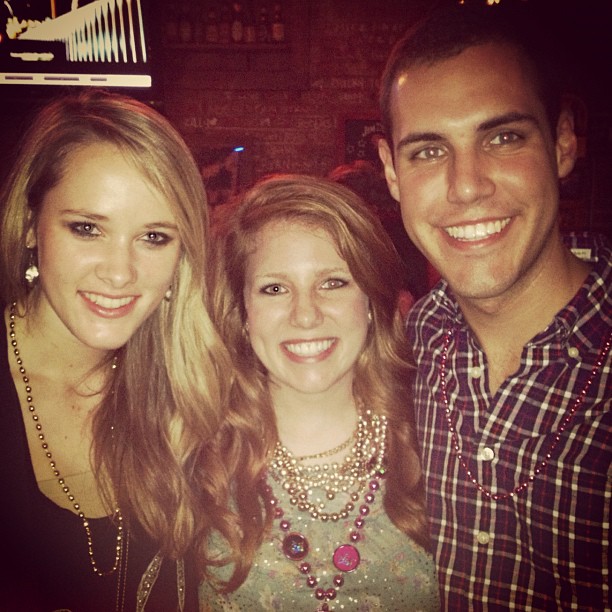 {noted: my phone's redeye correction is a fail sometimes.}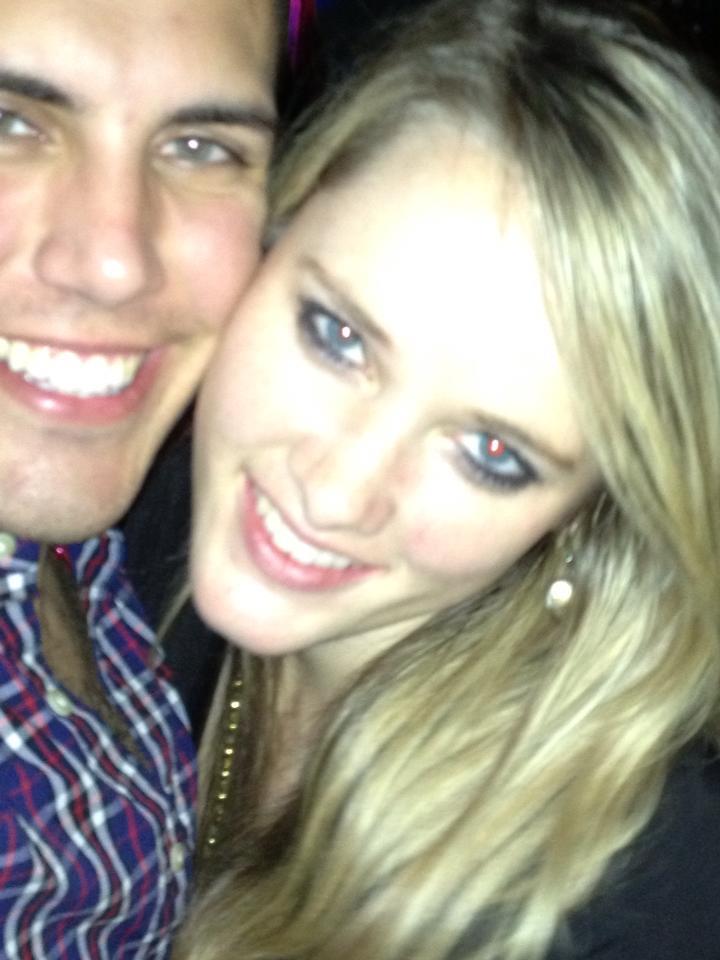 {oops.}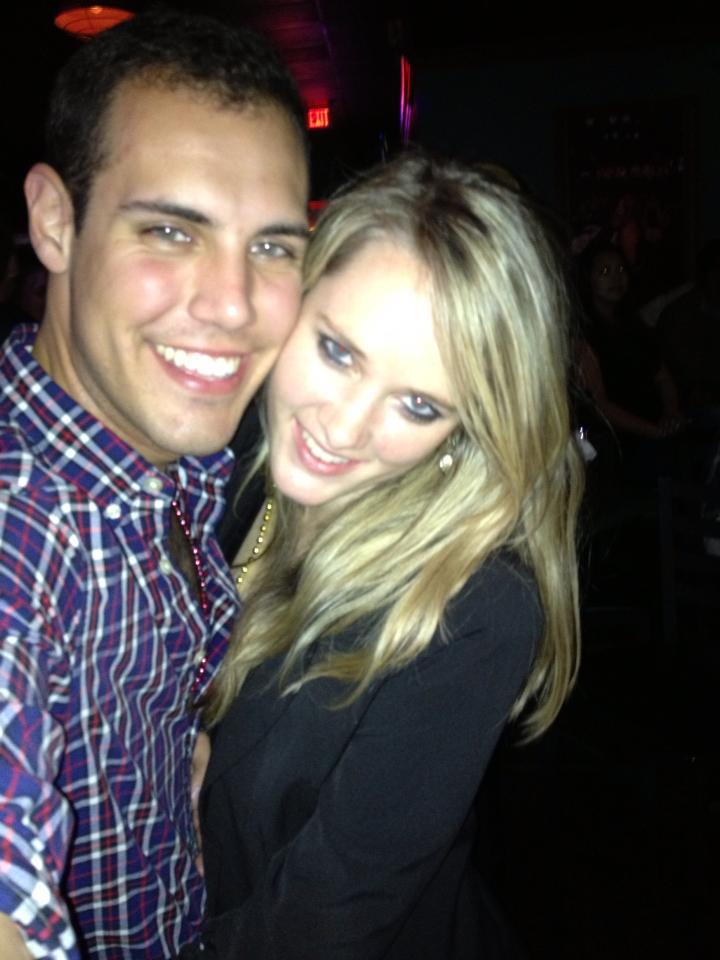 {take two.}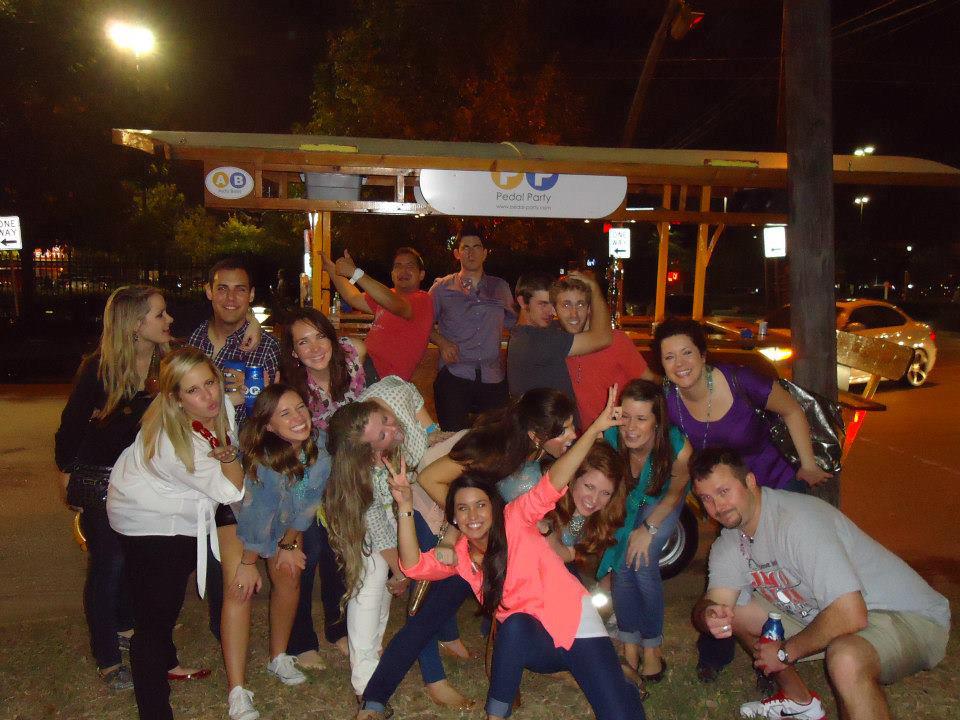 {and finally, the driver took this picture at the end of the party.  it. is. perfect.}