back at the beginning of summer, mom and dad drove up here to dallas to celebrate their anniversary with an evening at the ritz-carlton, so the fluff pup came to my apartment for a sleepover.
we had a grand time.
first, we drove to petco to go shopping.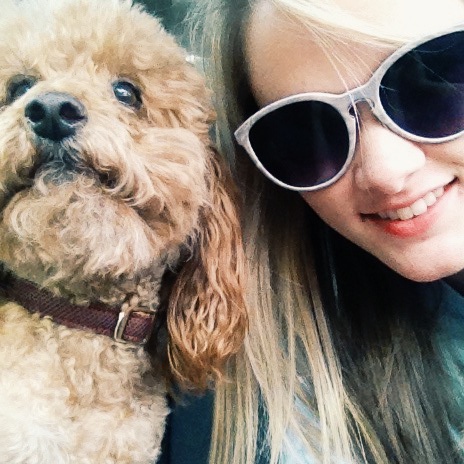 lucky is actually quite the shopper [clearly he's his mother's son]. ;)  he leads the way down each aisle – he has to check out every inch of the store [don't worry, i draw the line at the restrooms], and then he wants to do it again.  i told him that he could pick out a toy and a treat, and this is what he chose for his treat: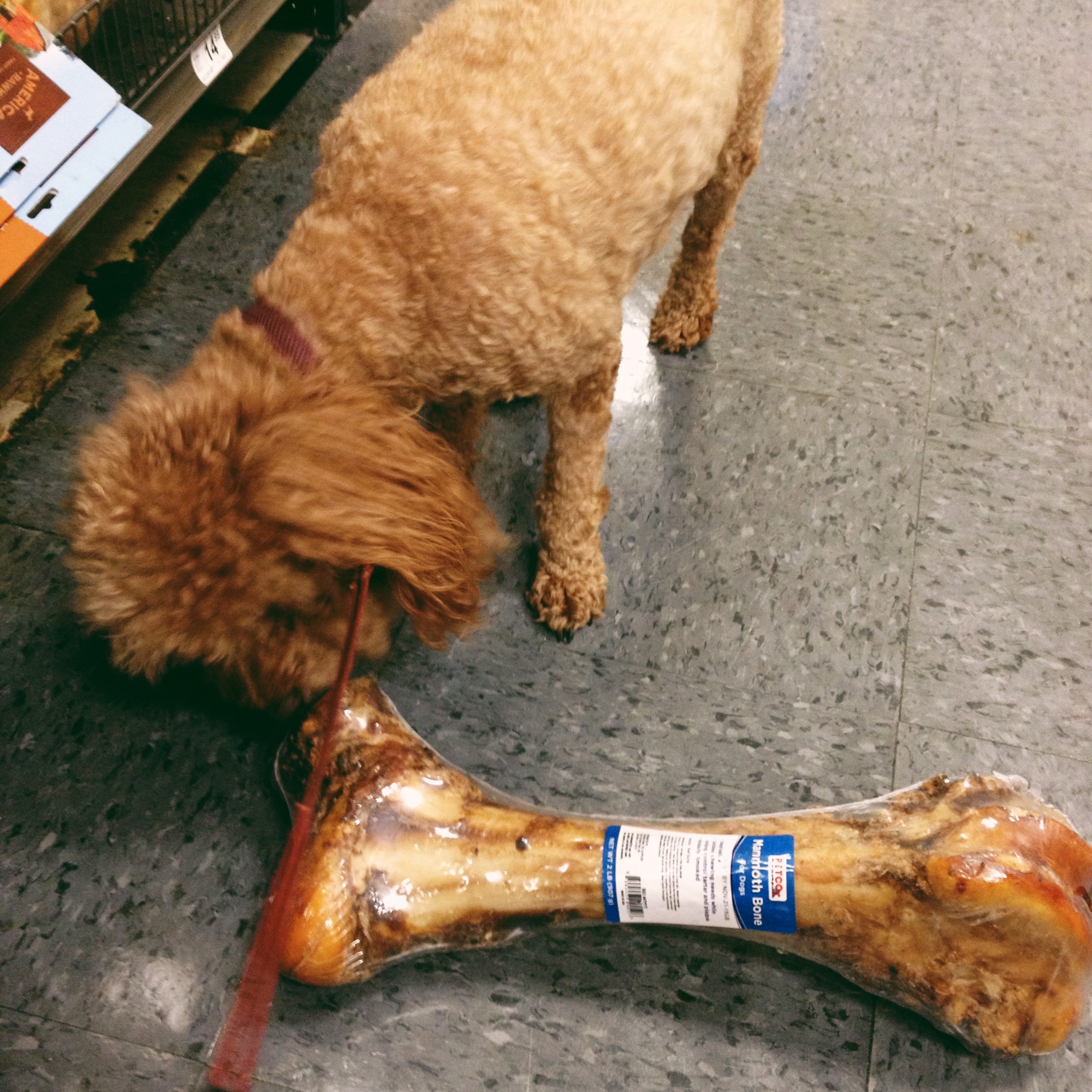 ahh, smart dog… and i'm the meanie big sister who said nope and purchased dental bones for him instead.  but i did get him a stuffed duck that squeaks.  squeaking is one of his favorite qualities of his stuffed animal friends.
on the way home, we drove right by a parking lot where none other than lucky ducky dogs food truck was camped out!  i know, how appropriate, right?!  we of course had to stop.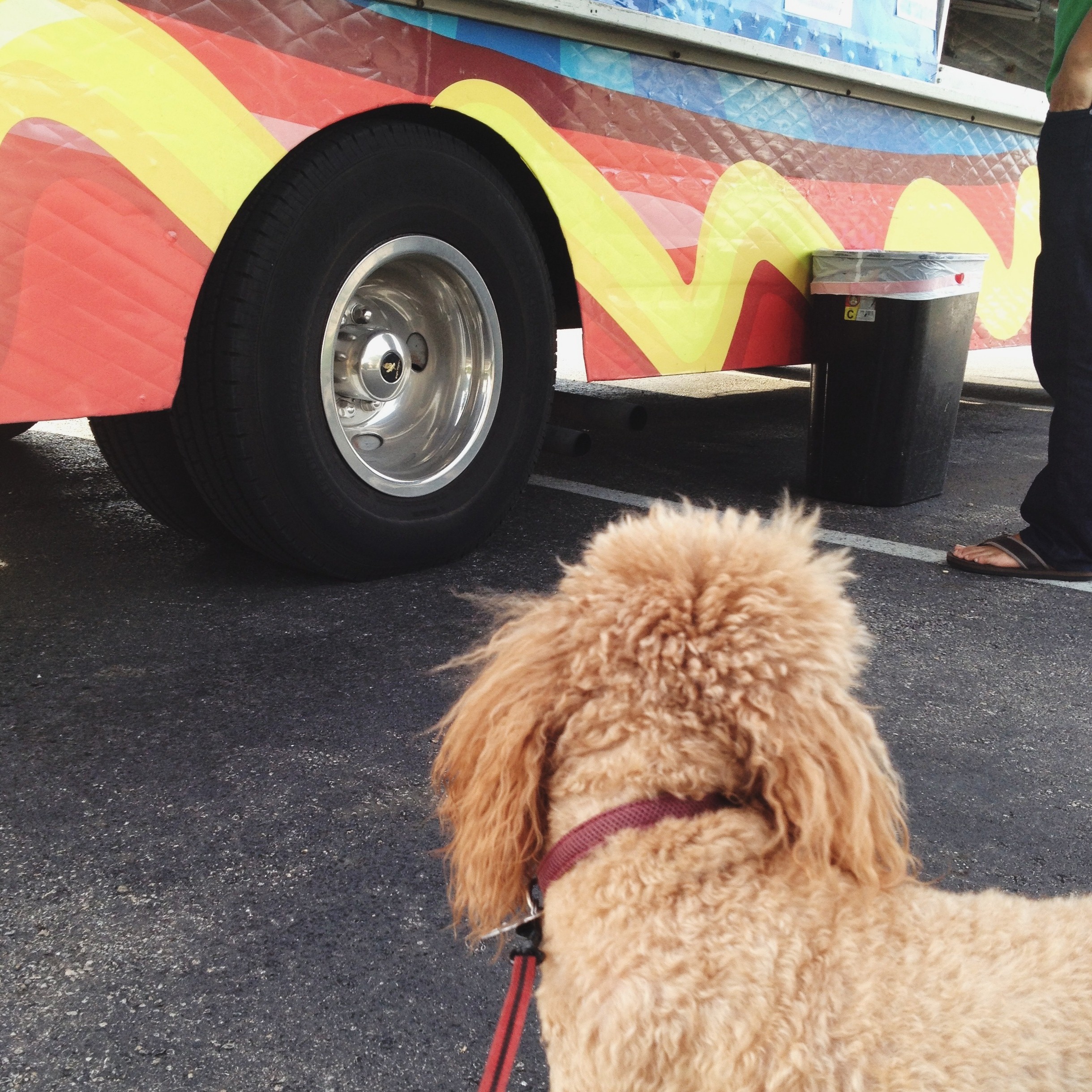 i got the duckin apple dog, which was ridiculous.  duck and chicken sausage with a rosemary balsamic glaze, caramelized onions, apples, and topped with wilted spinach.  easily the best hotdog i've ever had.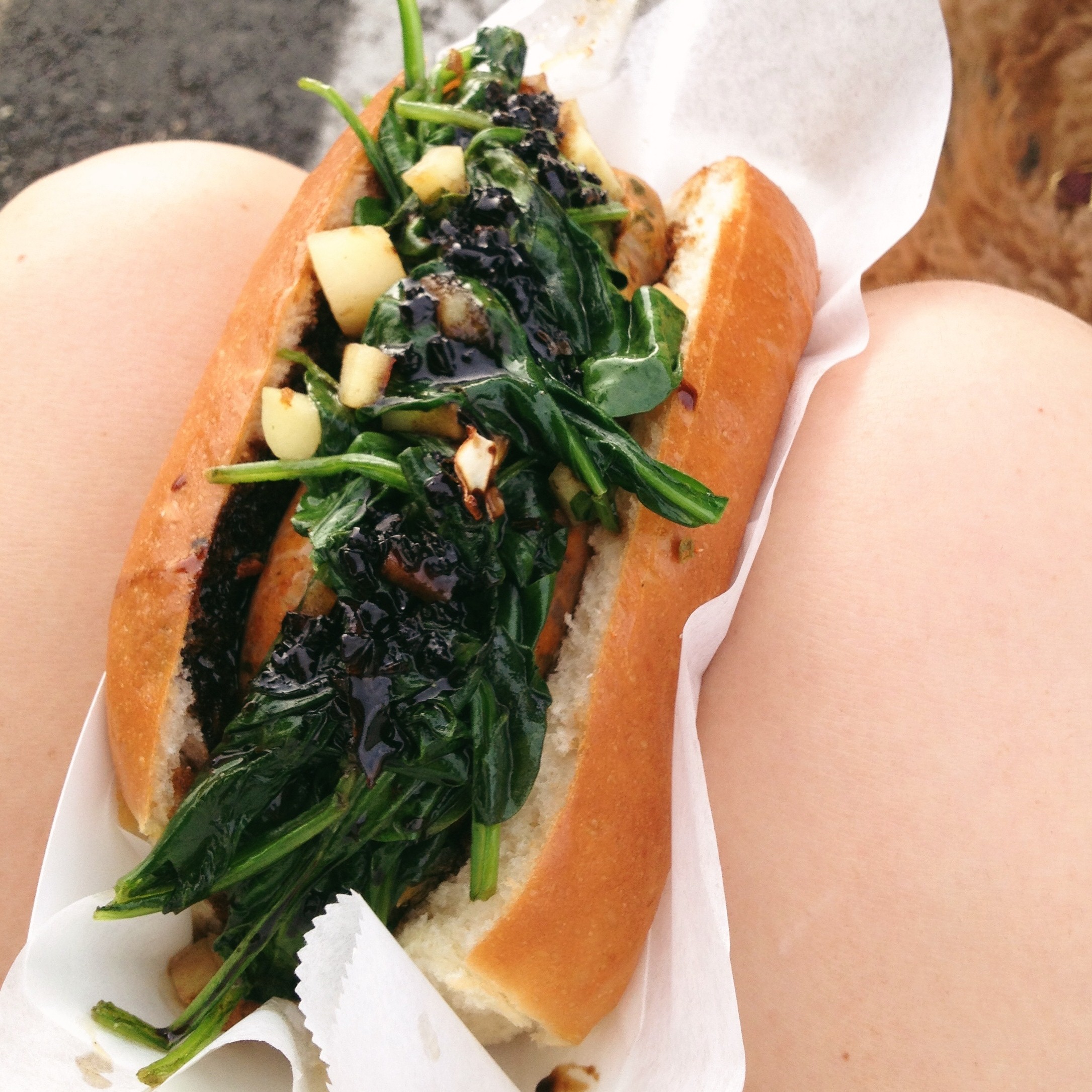 so we just sat right there on the curb in that parking lot, chowing down, lucky on his dental bone, and me on my dog.  [not that dog, silly.]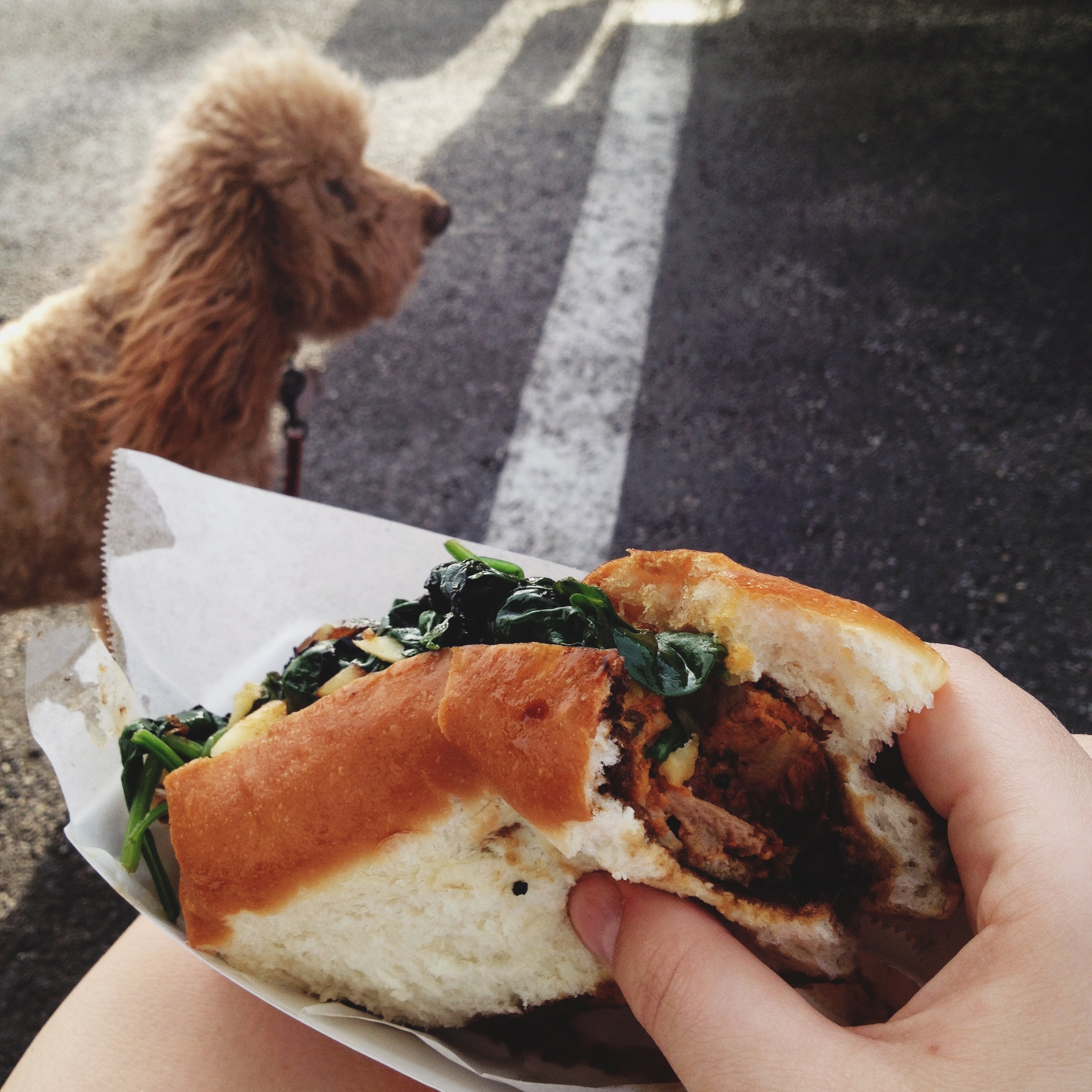 then we went home, rehydrated, and went for a long walk in my neighborhood.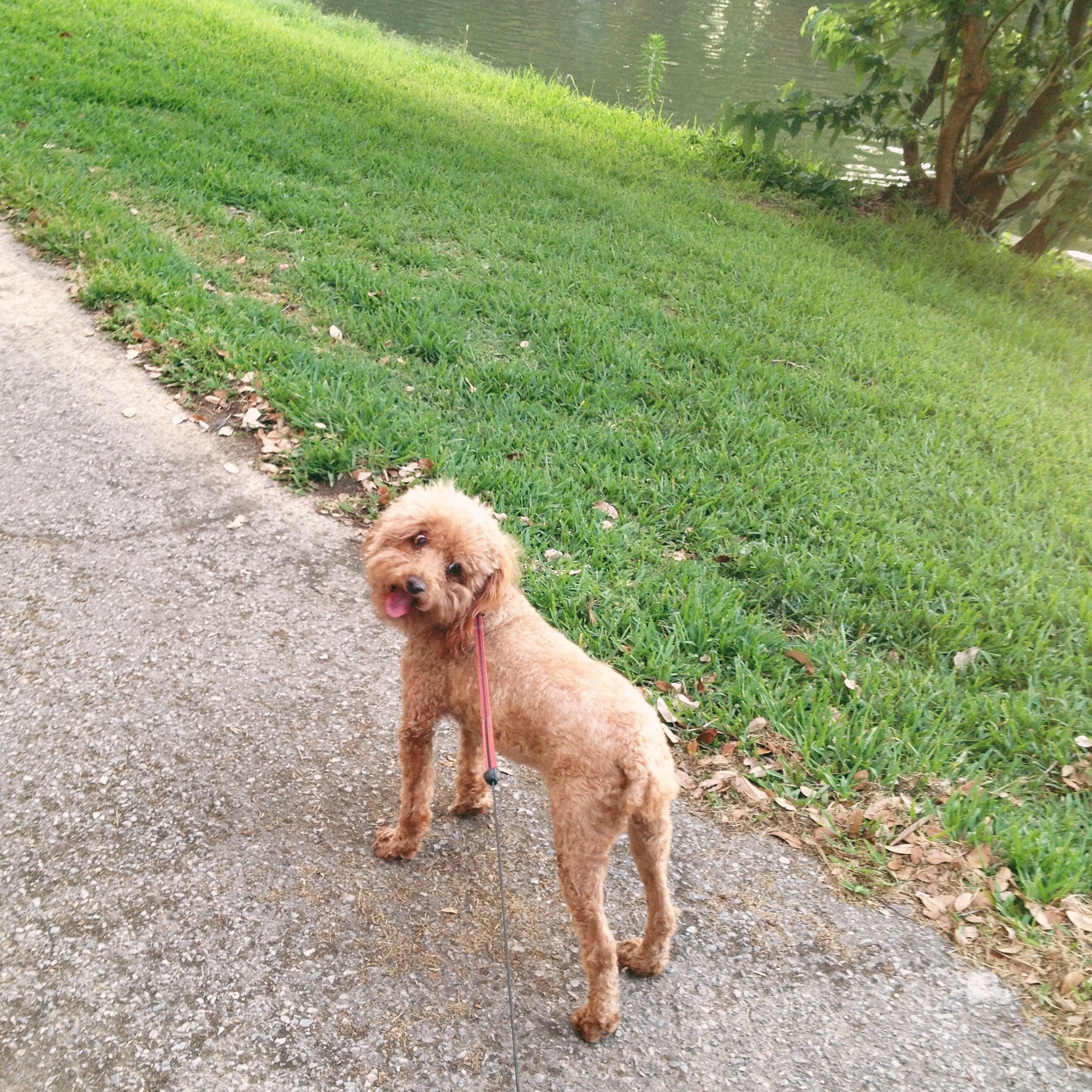 luckydog loved it.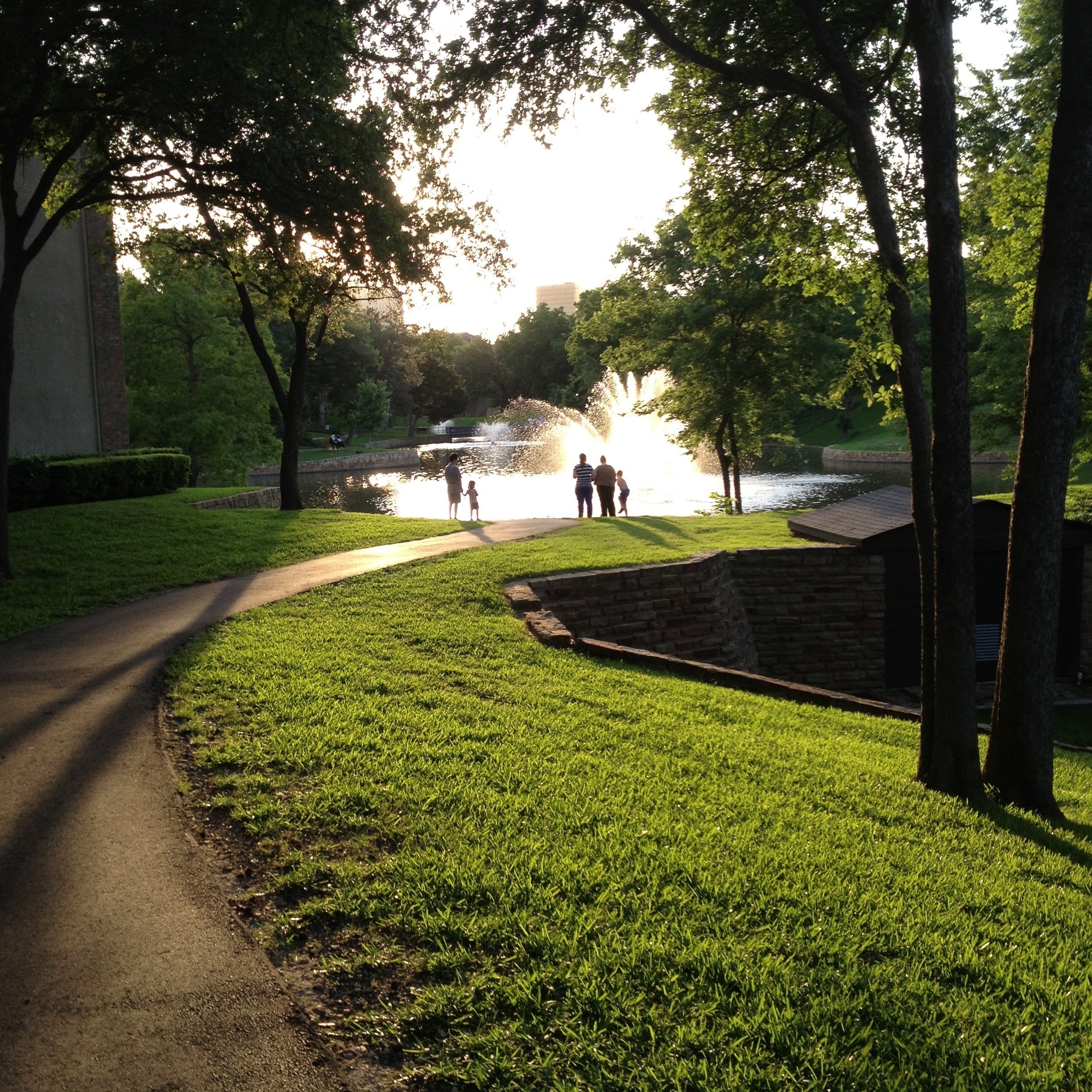 there were lots of people out, and it was a gorgeous evening.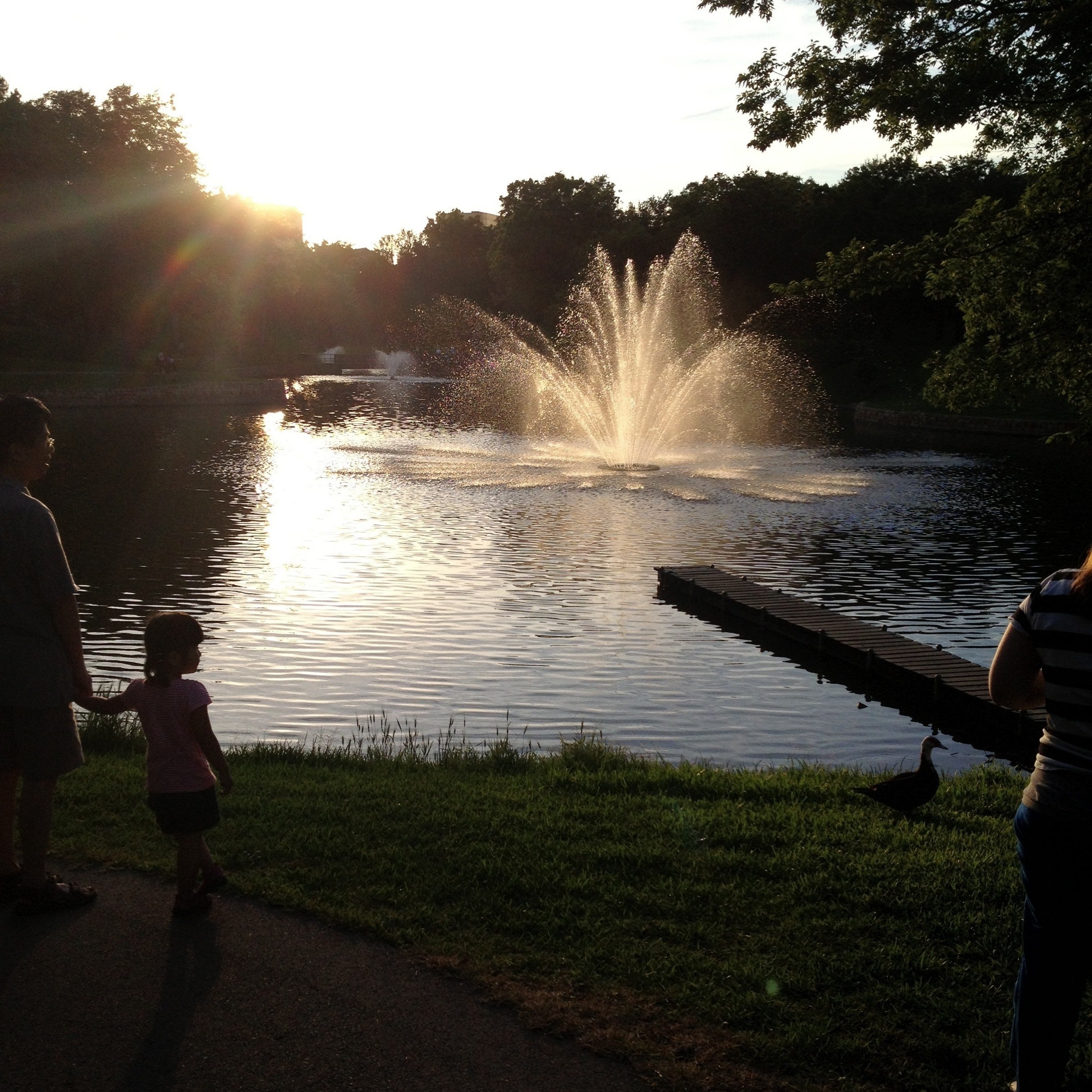 and after our walk, we went home and got settled in, and before the sun had even gone down, the little dog had already crashed.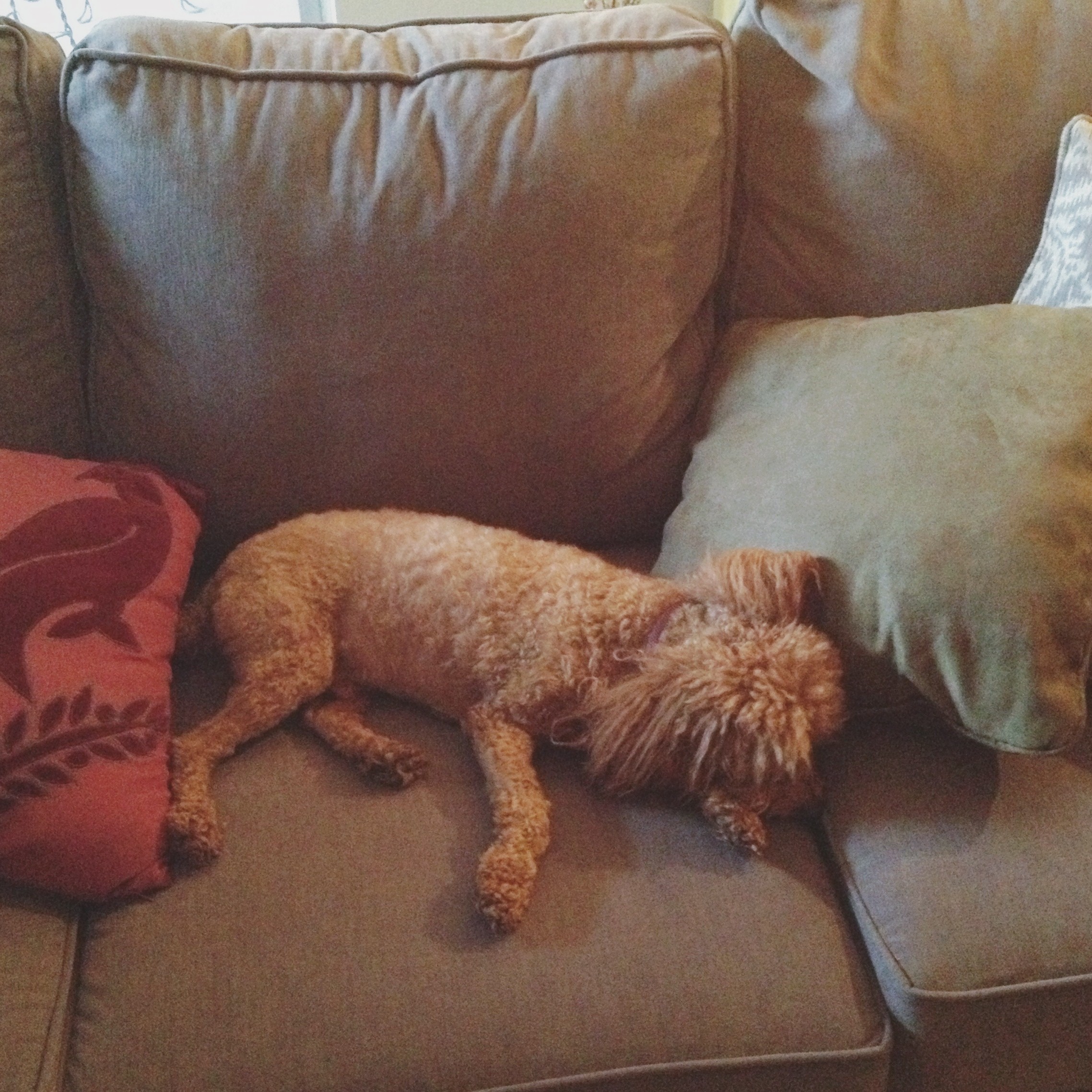 i guess the sleepover was a success.
and no, he's not spoiled a bit.
;)
xoxo