back in april, one of my good friends from college, laura, came all the way down from connecticut to college station for a visit, so our whole group of friends met her there to relive college for a night.  [those are always the best nights, you know?]
laura's parents have a house in c-stat, so we all stayed there together, which was such a great time!  we ate cookies, drank wine, and went to our old favorite, la bodega, for tacos and SHAKERS of course.  the la bodega shakers are 30 oz, come in all kinds of fruity alcoholic flavors, and are dangerously delicious.  a recipe for a fun evening, i tell you!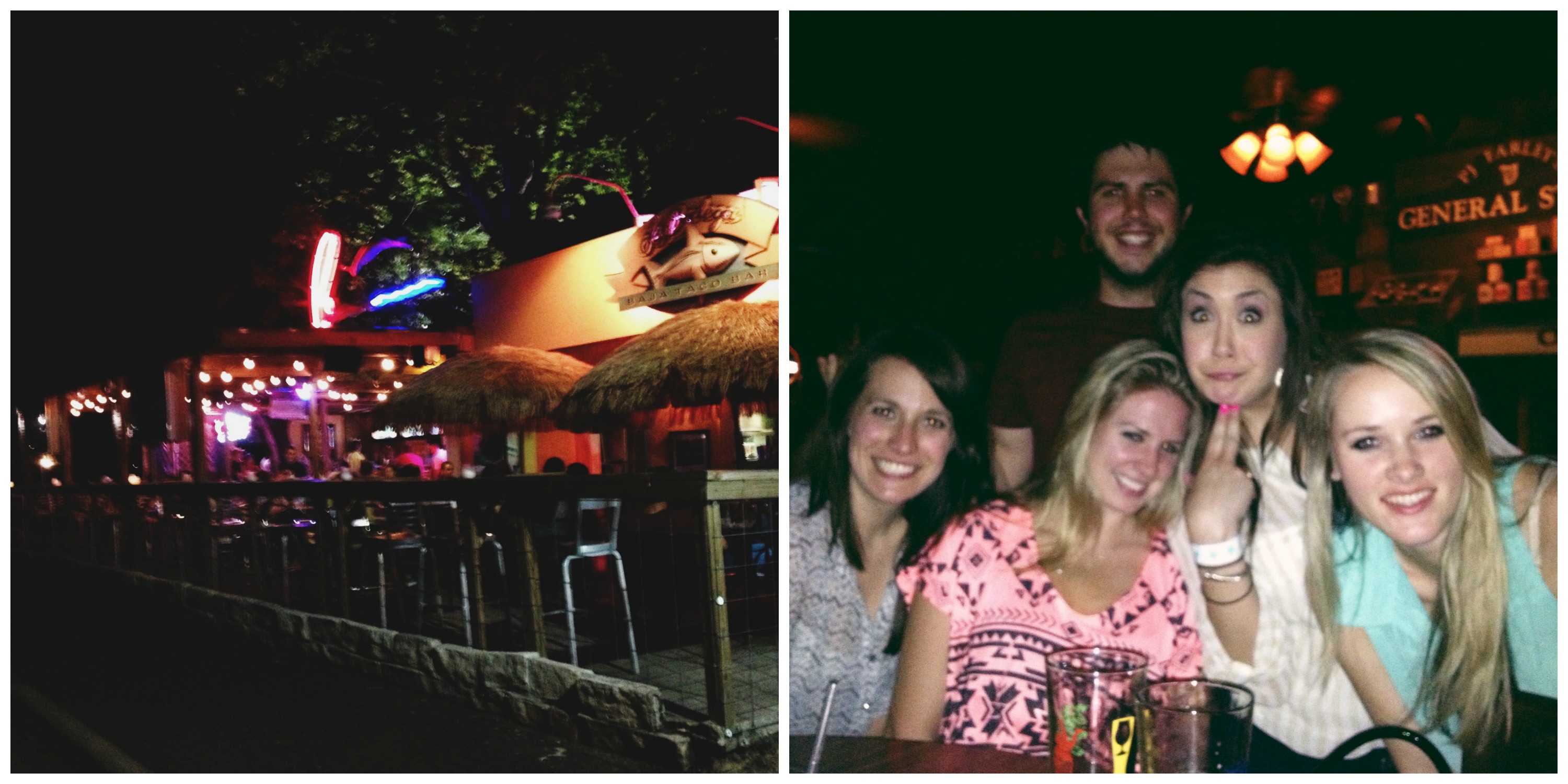 afterward, we walked over to chimy's, which is apparently the new popular place to go on northgate.  [or at least it was when i was there in april.]  i couldn't get over how i'd only been out of college a year, but the cool place to go is somewhere i'd never heard of and that hadn't even existed when i was in college.  kinda makes a girl feel old!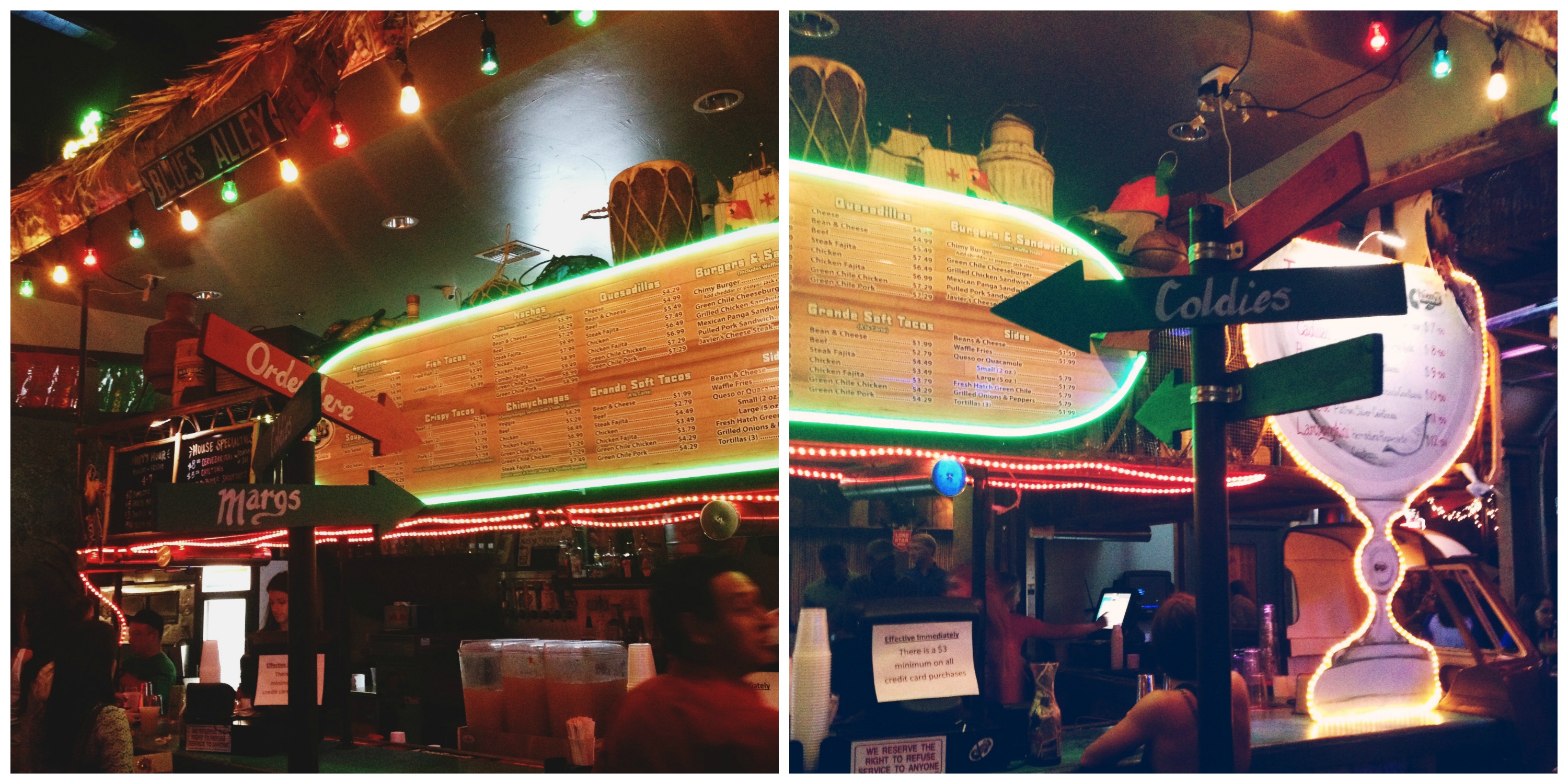 the place was packed, and i will admit that it was a fun atmosphere with some pretty tasty margaritas.  cheap too – totally something i definitelyyyy miss about college.  i had also forgotten how many nice and eligible young men there are in college station too – the people-watching was fun. ;)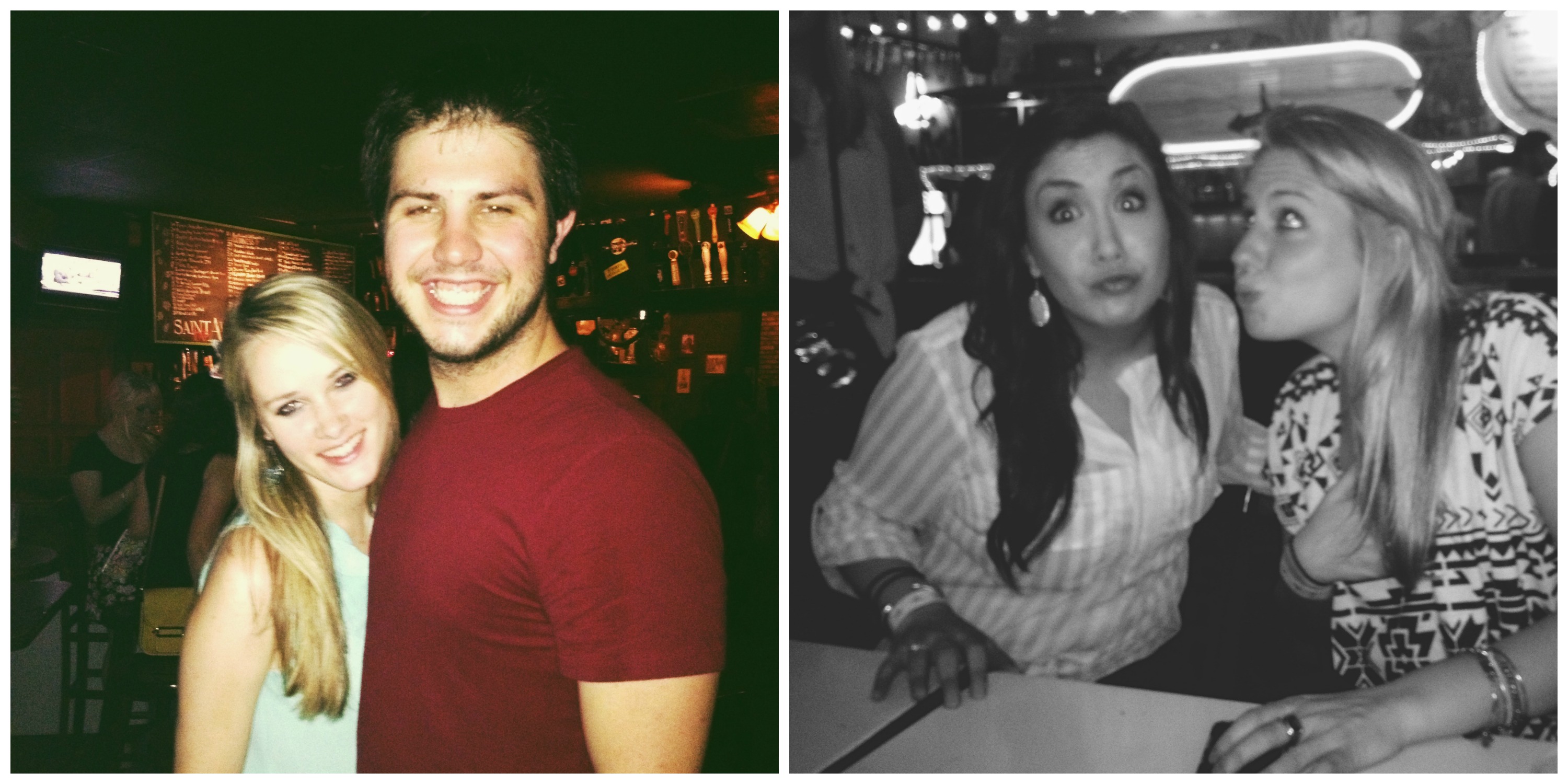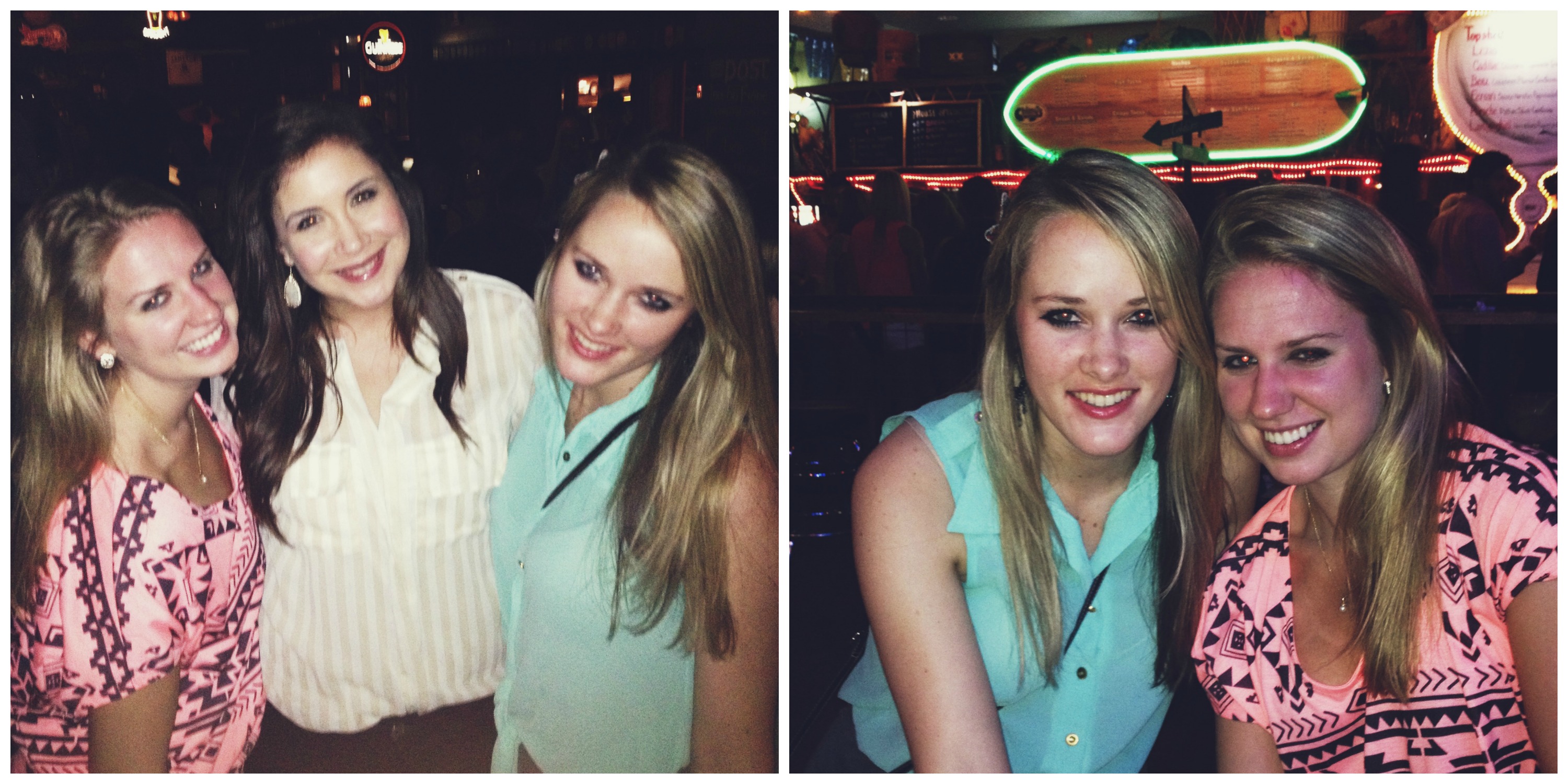 we hit up some of our old favorite bars on north gate after chimy's, and we all soaked up the together time in that wonderful, familiar, fun place that was college to us.  there is no place like it.  really made me wish i could stay more than one night!
the next morning, we sipped coffee on the back porch and talked and reminisced and caught up on each other's lives.  [okay, i may have been simultaneously been trying to handle a work crisis, if i'm being honest.  the joys of being a grown-up with a job!  luckily it didn't take too much time.]  it was on this porch that we had all gathered around a long table for laura's graduation party – a bittersweet memory.  laura was a year older than us, and the thought of not having her at a&m for our senior years was a bit depressing at the time, but we had such a fabulous evening with friends and laura's family.  i won't ever forget that evening on the porch, and it was comforting to be there together again on this morning.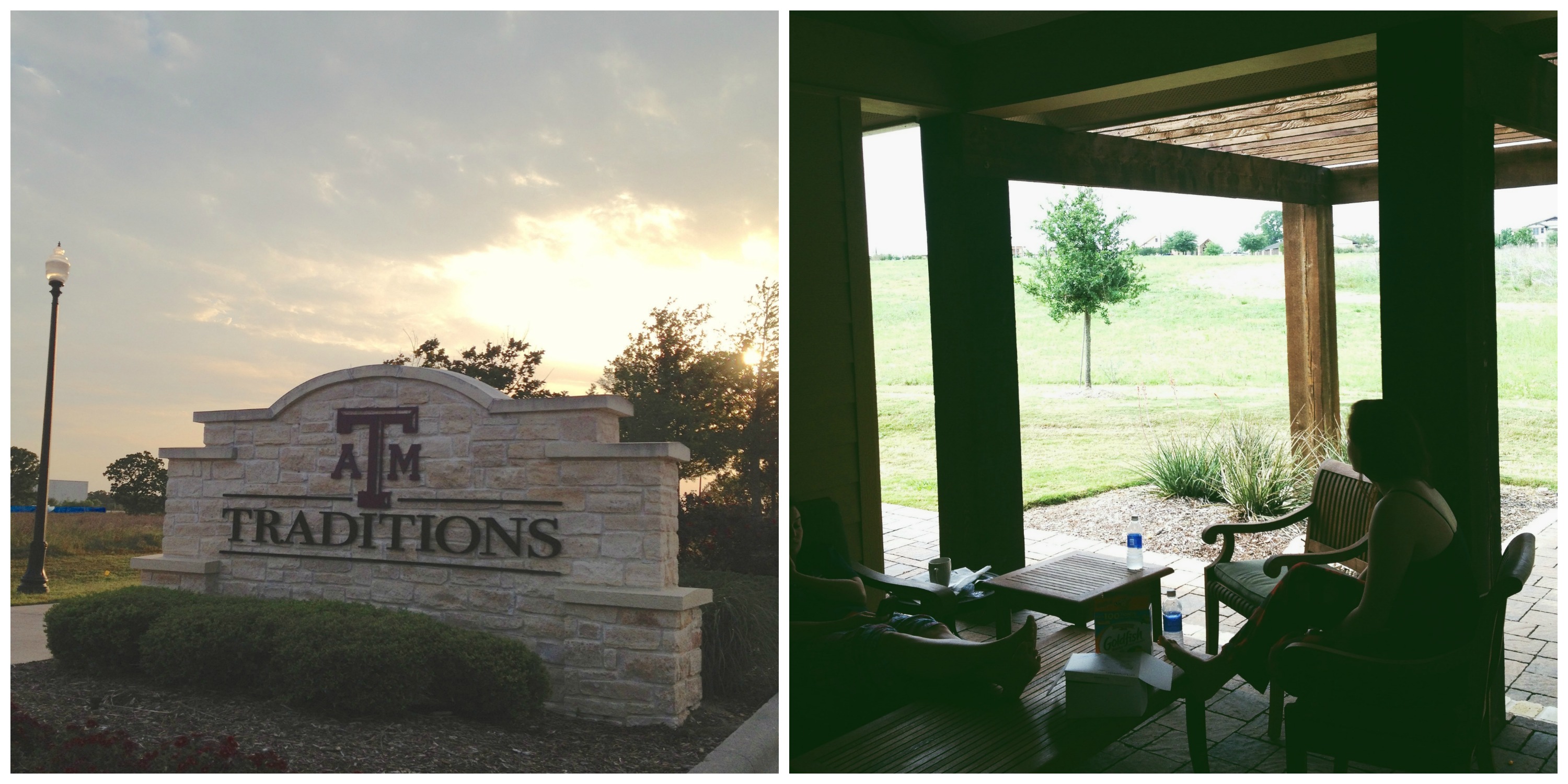 we went to blue baker for lunch [you might remember blue baker from this post], and we all ordered pizzas.  also, they used to do this thing where you would eat for free if you came in completely decked out in blue.  people would come with their whole bodies painted, which i always thought was hilarious to do just for a free meal.  but blue baker is the shiz, let me tell you.  and with all those poor college students…
anyway, i think they still do that "blue people eat for free" deal because there was a blue group there.  no body paint though – WEAK!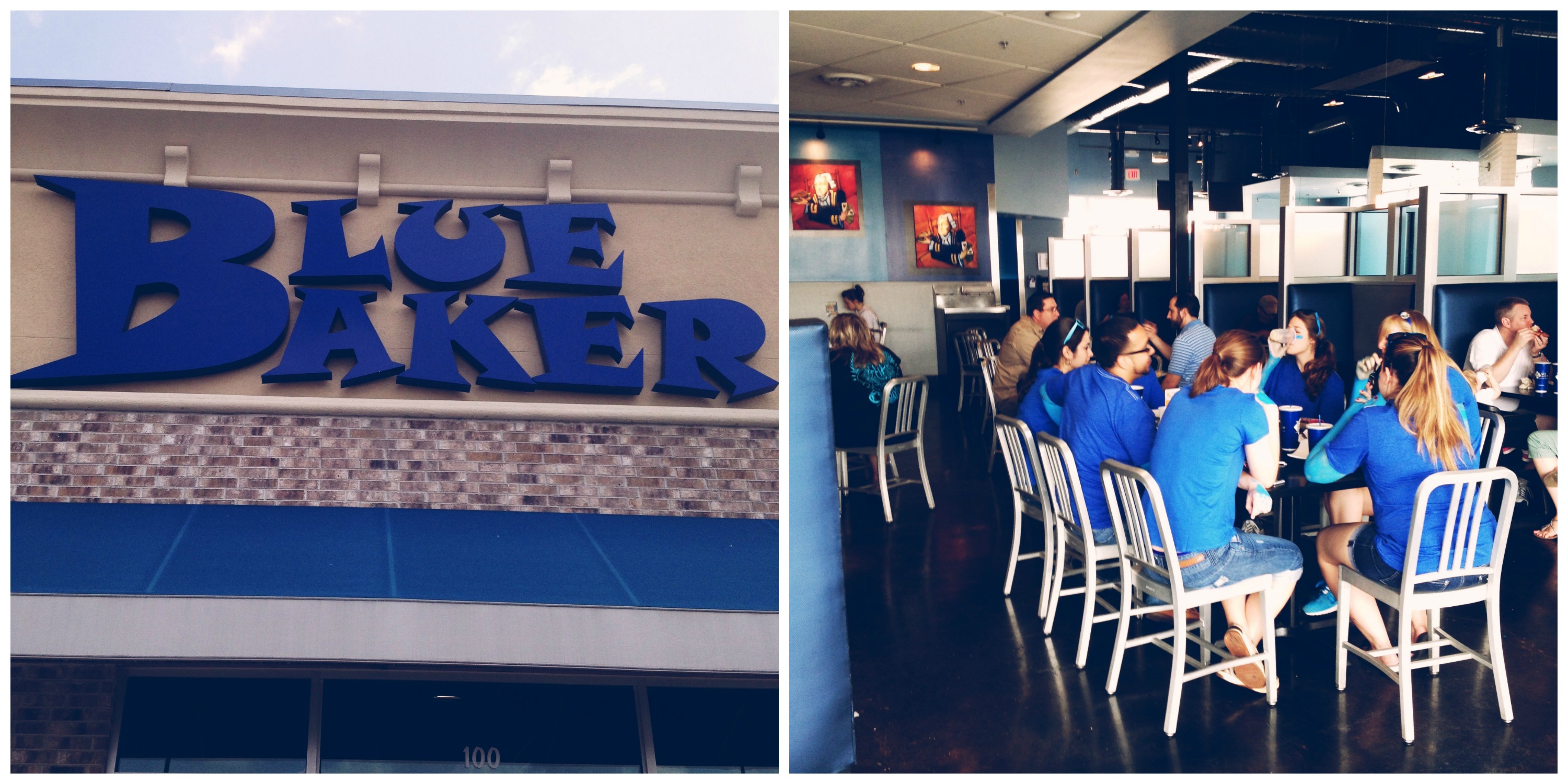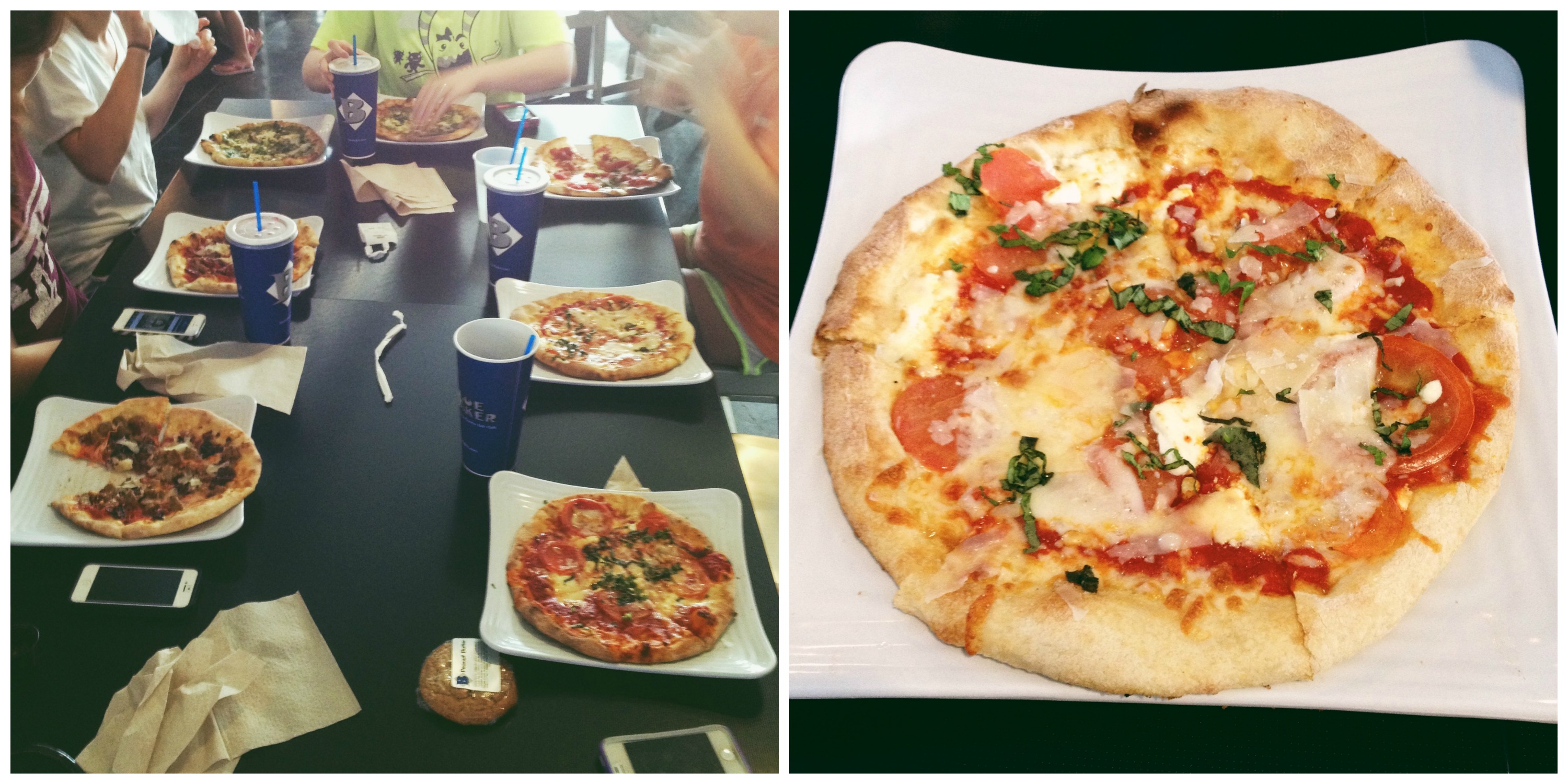 blue has a special place in my heart since i was in blue camp as a fish camp counselor both years [which is also where i met laura and the rest of the group that i was with, plus like 95% of all my other friends], and blue baker has a special place in my heart since i have four years of good memories there.
while we're on the sappy subject of memories, i need to pay tribute to laura, chelsea, courtney s., leslie, courtney k. [now c.!], meagan, bz, everyone else who was in on our adventures.  all the places we used to go to – blue baker, la bodega, ninfa's, o'bannons, [or should i say ninfannons?!], dry bean, spoons, jason's, fuego, and so many more – they will all forever remind me of you.  it's amazing how many memories live in these places, and i was lucky to have them with you guys.  it can make me cry thinking about it.  we've been through a lot together, from some of the very happiest times to some of the very worst.  i've learned so much from you girls, and i'm glad we're in this life-thing together.
to session c blue camp aikens '09, you found me during my lonely freshman year and made college fun.  really fun, in fact.  thank you for being you. <3