1.  another inspiring quote:  "i'm an idealist.  i don't know where i'm going but i'm on my way."  – carl sandburg.  too perfect.
2.  my favorite snack right now is carr's whole wheat crackers spread with justin's maple almond butter.  the combination is so addicting, but if you can make yourself stop after 2-3 crackers and give yourself a few minutes, it really does fill you up, and it even sticks with you.  i'm obsessed.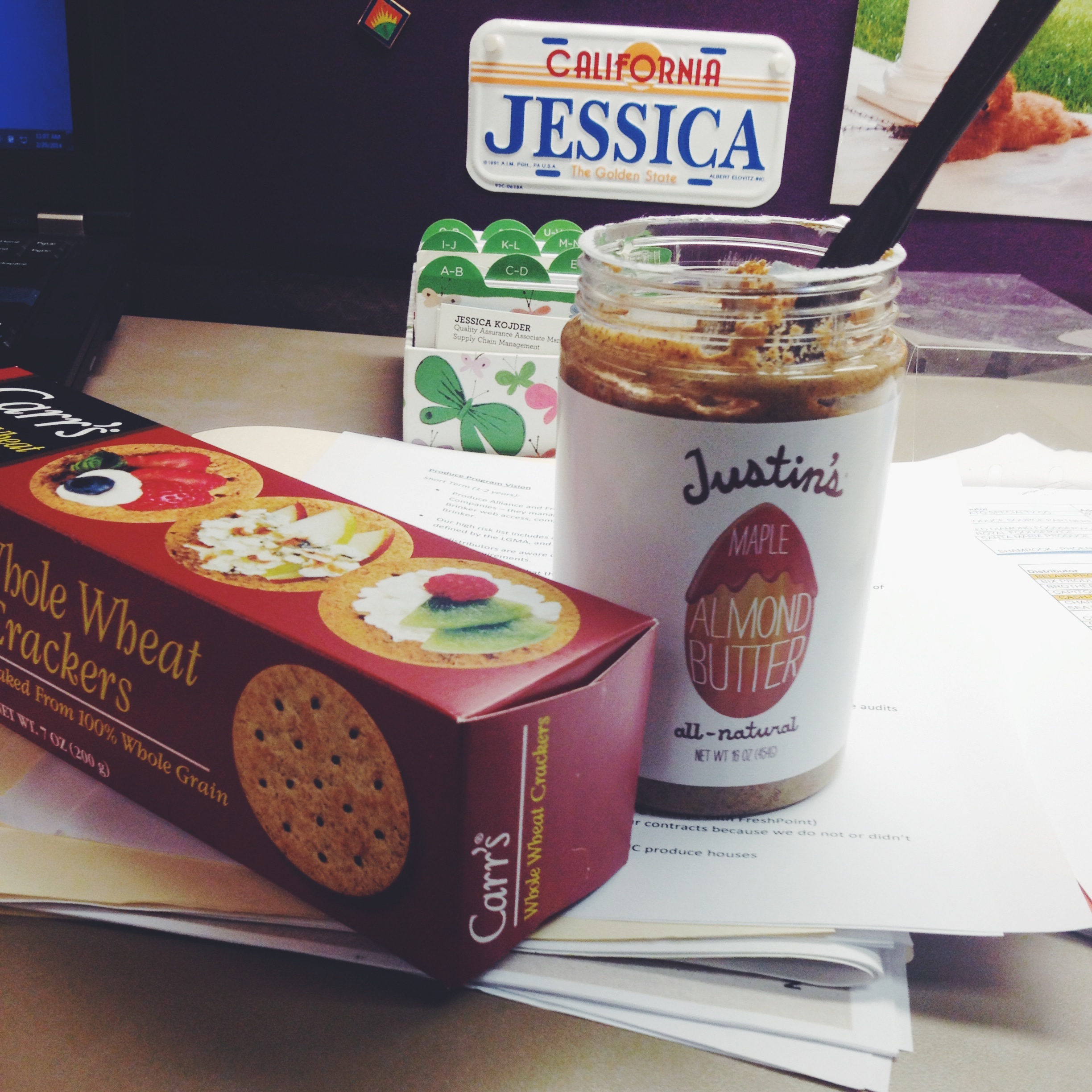 3.  not to talk about the weather allllll the time, but today was beautiful and warm, even in the evening, and for the first time in a while, i was actually looking forward to my run.  do any of you ever have that feeling when you just feel so high and happy and full and content that it's almost overwhelming in a spectacular sort of way?  it actually happens to me quite often when i'm listening to really good music, usually coupled with editing photos or doing something outside.  and that's how it was tonight, jogging in that balmy air, the day feeling long and light, the neighborhoods around me seeming especially quaint and lovely and laden with discovery.  and the music i was listening to was so, so good that i could have easily been living in the song during those moments.  and then i always wonder if other people heard these songs and happened to be where i was at the exact same time, doing what i was doing, would they feel the same way?  does anyone else have this?  i hope so, because it is so very nice.
that's all i have for today.  happy monday, guys!
xoxo