before we get into last week's challenge and i give the challenge for this week, let's talk about selfies.
lately there have been some things that have made me question my decision to name this series "sunday selfies."  i was at the porch last tuesday, which is an awesome non-denominational christian ministry for young people at watermark church [i highly recommend it for any 20- or 30-year-olds in the dallas area who are wanting to meet people your age and value a relationship with jesus christ or even just want to learn more about him].  they are currently doing a series called 1/4 life crisis, and the specific topic of this week was on selfies.  it sounds like a funny topic to have a whole sermon on, but it was really about how our society these days is too obsessed with ourselves, and that we don't spend enough time giving the glory to god.
i absolutely believe that there is truth in this message and that everything we possess and everything we've done in life, we owe to the lord.  it is because of him that we have different talents and skills and have accomplished what we've accomplished, and we need to honor him for that and not regard ourselves so highly.  i'm totally in agreement with the "let's do away with the participation trophies" school of thought, and i believe that being too obsessed with ourselves is unhealthy.  it makes me think of a rather embarrassing story of my 13-year-old self.  we were at the bowling alley with my family, and as you know, i'm a terrible bowler.  i wasn't doing so well, and i got so upset that everyone in the bowling alley was looking at me and noticing how bad i was that i started crying.  [yeah, i know, on hindsight, it was totally counter-productive, but try telling that to a 13-year-old girl with confused hormones + that infamous middle school mentality that the world revolves around you.]  yikes.  thankfully, i've come a long way since then, and although i still have moments of being self-absorbed [as do we all], i definitely try to keep that in check.
however, i think selfies themselves take a lot of unnecessary heat for our societal problems.  one example of this is something my parents told me about a few weeks ago.  they attend a weekly bible study, and there's an older woman there who constantly talks about young people's obsession with selfies and is convinced that selfies are the root of all evil.  when my parents told me this, i looked at them like they were crazy.  selfies?  you mean the pictures people take of themselves, right?  root of all evil? my parents think it's silly as well.  when you think about it, children are starving in africa, people in our own country are being forced into sexual slavery, obesity has quadrupled in american adolescents in the past 30 years, and you're worried about selfies?  my mom, being a high school teacher and fairly in tune with technology and young people of today, commented that it just made the woman seem very out of touch with society.  if she was more aware, she would understand that there are bad and good things about the selfie trend right now just as there are with new technology and other aspects of the newer generations.  and selfies aren't the problem, but the mentality of people these days is the problem.  i hate to break it to all those people who think that selfies were recently invented, but they've been around forever.  "selfie" is basically just a slang term for "self portrait," and self portraits have been around since the beginning of time.  i think self portraits are one of the coolest forms of self expression.  instead of looking at them so negatively, what if we all saw them as an illustration of, "this is who i am.  this is how god created me" and allowed ourselves to be proud of that.  it puts a whole different spin on it, doesn't it?
when i started this self-journey over a month ago, i explained my purpose for doing it, which is to better myself as a person.  while i believe that you shouldn't be too focused on yourself, i think that you should evaluate yourself regularly to determine if you're living your values, being the person you want to be, remembering the important things in life, etc.  my hope is that challenging myself on a weekly basis will make me a better daughter, sister, friend, co-worker, future wife, and future mother.
so in summary, do i think it's a bad thing to be narcissistic or vain or too concerned with myself?  absolutely.  do i think it's bad to be conscious of myself and to look deeply at myself as a person on a regular basis?  NO!  [i think it's a good thing!]  do i think it's bad to be obsessive about taking selfies? probably so. but do i think it's a wrong to take selfies? not at all, if it's for the right reasons and in moderation [which are good standards for just about everything in life]. i post a selfie every sunday to remind myself that i am beautiful, because i am one of god's children. he made me unlike anyone else, and he made me intentionally – every part of me. and i never want to lose sight of that.
but enough of all that.  let's move on to SELFIE SUNDAY!  last monday i put out flags at veterans' graves at a local cemetery in honor of memorial day.  i had bought quite a few flags, and upon arriving at the cemetery, literally the very first grave i came across was a civil war veteran!  i was so excited and honored to put a flag next to his beautiful headstone.  after that, i walked carefully around the cemetery for about an hour, searching for more veterans and reading the headstones.  i know that many people think cemeteries are creepy, and there is definitely a certain eeriness to it, thinking about all the people who were laid to rest below the very ground that you're standing upon.  but ever since i was a little girl, visiting cemeteries [at least ones in which no one i know is buried there] has been interesting to me.  i've always been curious about the people buried – what were their stories?  there is so much history in a cemetery, and lots of love, too.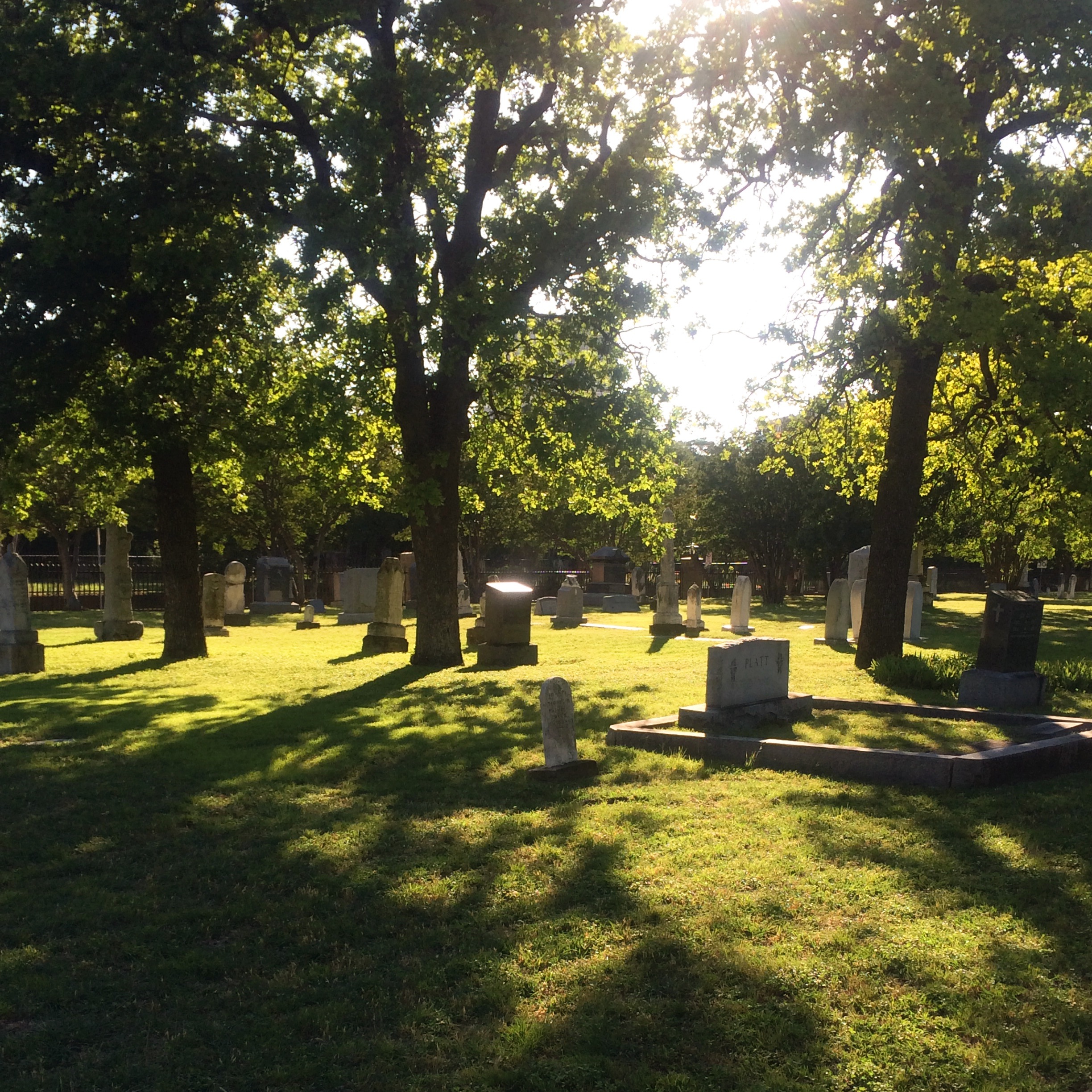 anyway, i learned a lot about the cemetery and the people buried there, but unfortunately, after that first civil war veteran that i found right off the bat, i couldn't find any other gravesites of veterans.  it was a small cemetery, and i'm pretty sure i checked at least 90% of the headstones in the open-to-the-public area of the cemetery, so i guess there just weren't many veterans buried there.  in the end, i ended up adding more flags to the civil war veteran's grave, and i was happy that i was able to honor him.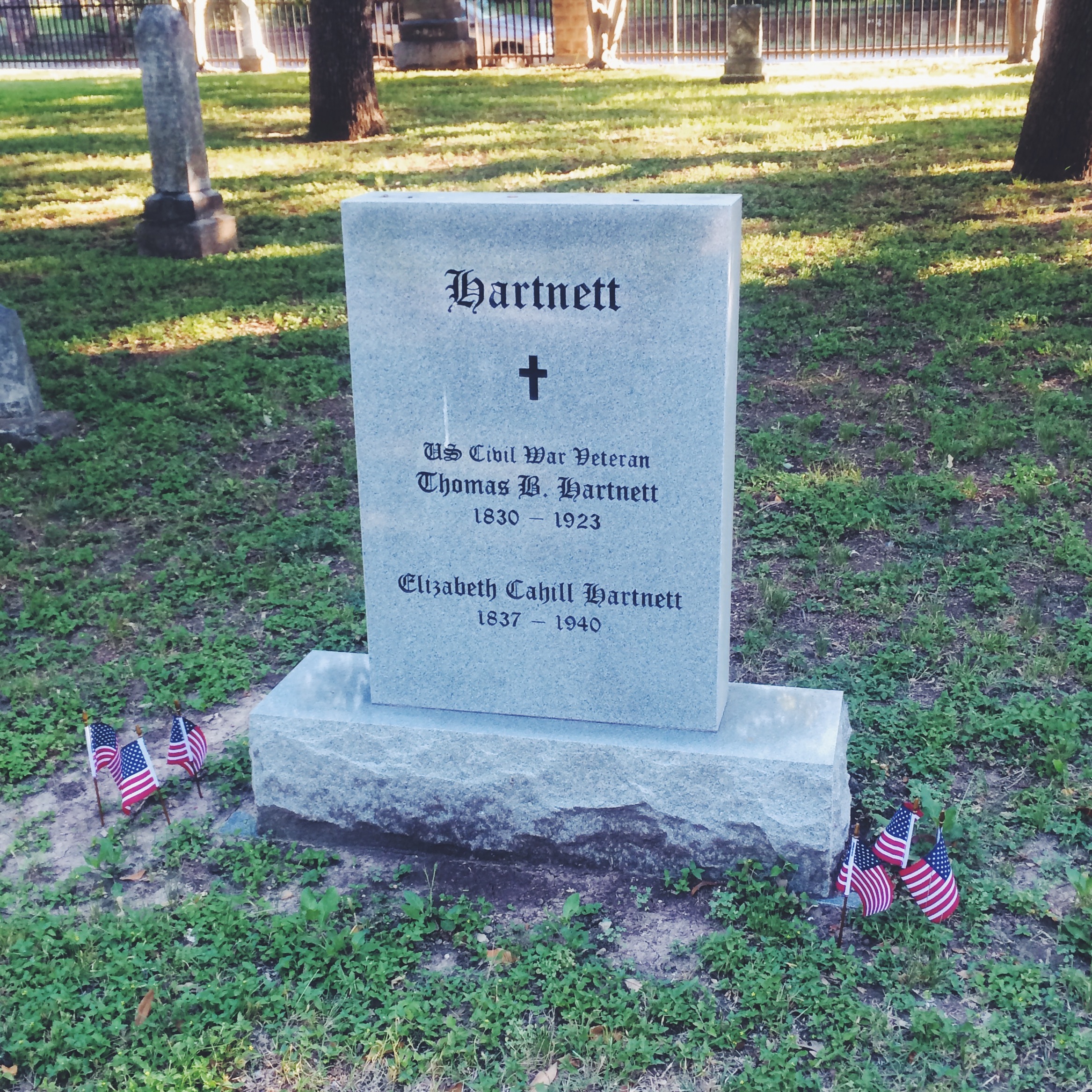 for this week's challenge, i will be working out my abs in some way every day!  i need to work on the health and fitness aspect of my life, because exercise is so very good for the body, and i know that i could work on being more consistent and diverse in terms of my exercise regimen.  i do regular cardio, but when it comes to strength training, i need some help… but don't be expecting any before or after photos for this challenge!  there are some things that just don't need to be shared, and that's one of them!  sorry!  :)  if you guys have any great ab workouts that you want to share, i'd love for you to leave me a comment or email me! it's always great to get some new workout ideas.  and last but not least, this week's version of the widespread yet controversial form of self expression, the selfie: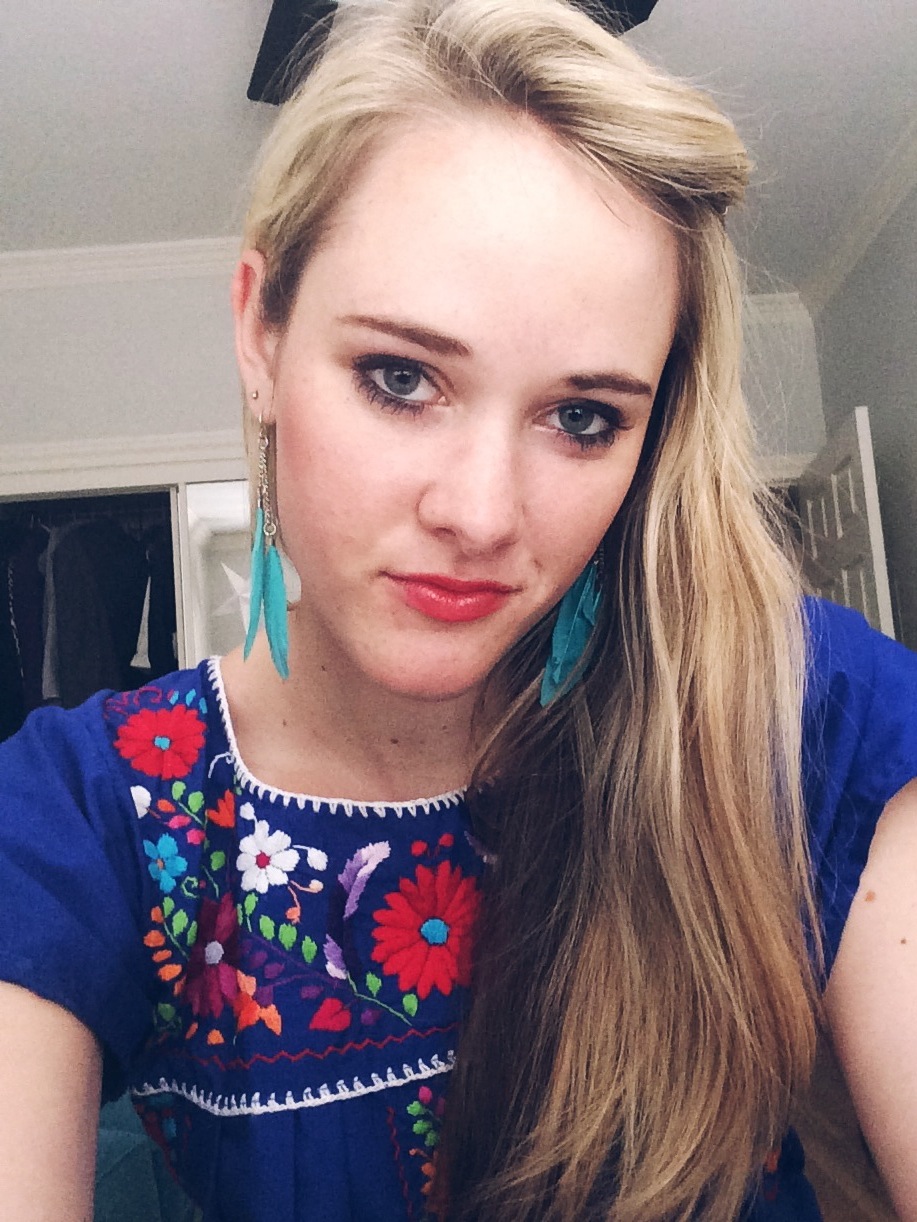 [if i could wear this dress every day, i would.]  have a great week, everyone!