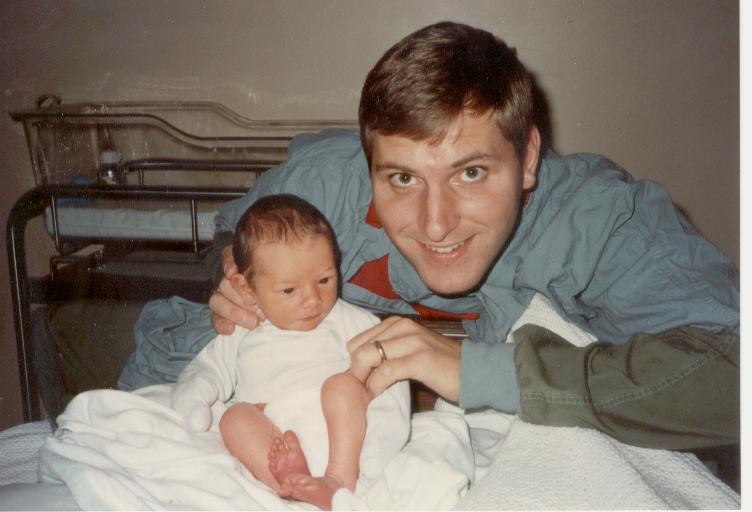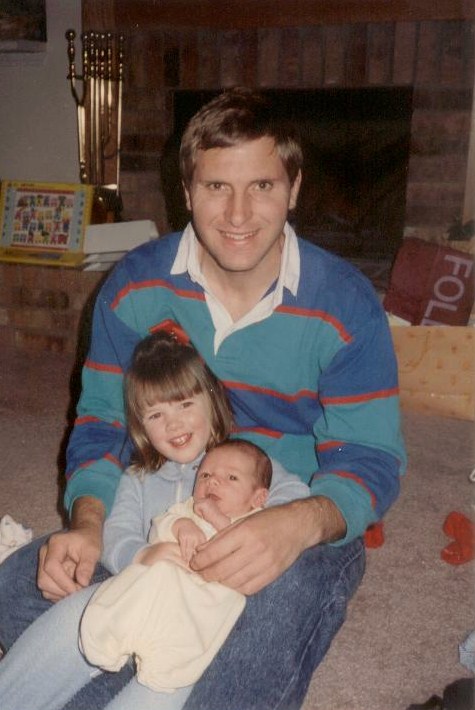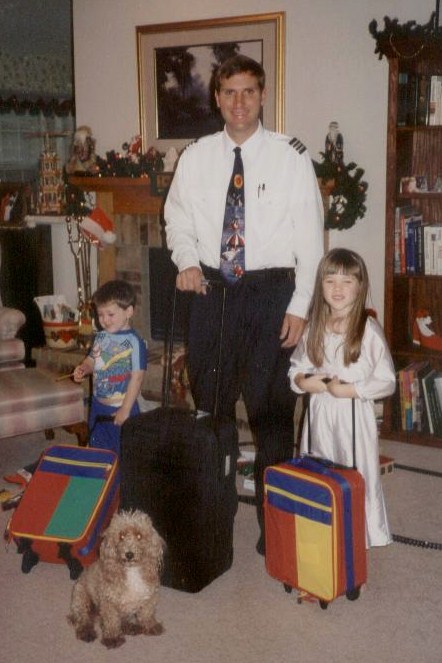 i'm quite certain that i'm the luckiest girl in the world thanks to my dad and the example he has set for me and my brother.  he's a fun-loving guy who has all kinds of secret talents, from water-skiing to building dollhouses to fixing everything and anything, whether it's my car or or my garbage disposal or my jewelry which i need to wear in 15 minutes.  to know him is to love him.  he flies airplanes for a living yet is obsessed with trains, he plays guitar, and he's a wine connoisseur.  he happens to be a grill master and makes one of the best steaks you'll ever eat, but he also whips up a mean spaghetti sauce and makes a fantastic smoked salmon.
i love that he's not afraid of housework – in fact, he volunteers to do the dirty work while all the while whistling a cheerful tune.  he has the silliest, most outrageous nicknames for mom, mike, and me, and we kind of love it.  when i was little, he built me a beautiful dollhouse, complete with electric lights, and he literally spent months [or was it years?!] painting every piece of trim, gluing on the roof shingle by shingle, "laying" the brickwork on the chimney.  when i come home to visit, he'll usually put air in the tires or change the oil or even wash it for me, just out of the goodness of his heart.
there are a million other things about him that make him quirky, fun, and a fantastic dad, but there are a few important things that set him apart, in my mind.
you see, my dad has the most tender heart of anyone i know.  he's such a caring, gentle person, especially when it comes to children, animals, and the elderly.  service is his love language – he loves doing things for others, and it's so humbling to watch, because he gives and gives and gives and expects nothing in return.  he was the dad that wouldn't leave the house [nor let us leave the house] without kissing us goodbye, even if it meant running down from whatever he was working on upstairs to give us a peck on the head before we ran a quick errand.  he believes in going to church together every sunday and eating dinner together every day as a family, and that's exactly what we've done for my entire life.  he is a man with values, and he sticks by them.
integrity means doing the right thing when no on is looking, and i can't think of anyone who exemplifies this quality more than my dad.  he is honest and selfless – a person who i really aspire to be like.  most importantly, he has taught me about love – love for his children, which he has never failed to show us at any point in our entire lives, but also love for his wife.  because although i know he would do anything for mike and me, his marriage to my mom comes first, and this is one of the most important gifts he could have given – and gave – his children:  a picture of what a wonderful marriage looks like.  it is built on love and hard work and giving and selflessness and putting the other person first, and he truly lives this.  i'm so very blessed to call this man my father.  happy father's day, dad.  i love you more than i can say.  xoxo