we continued to head north after moro bay.  naturally, a "normal" route to monterey just wasn't good enough for our awesome driver/avocado guru/california trivia expert ken  – instead we took highway 1 up through big sur.  that's why we love him!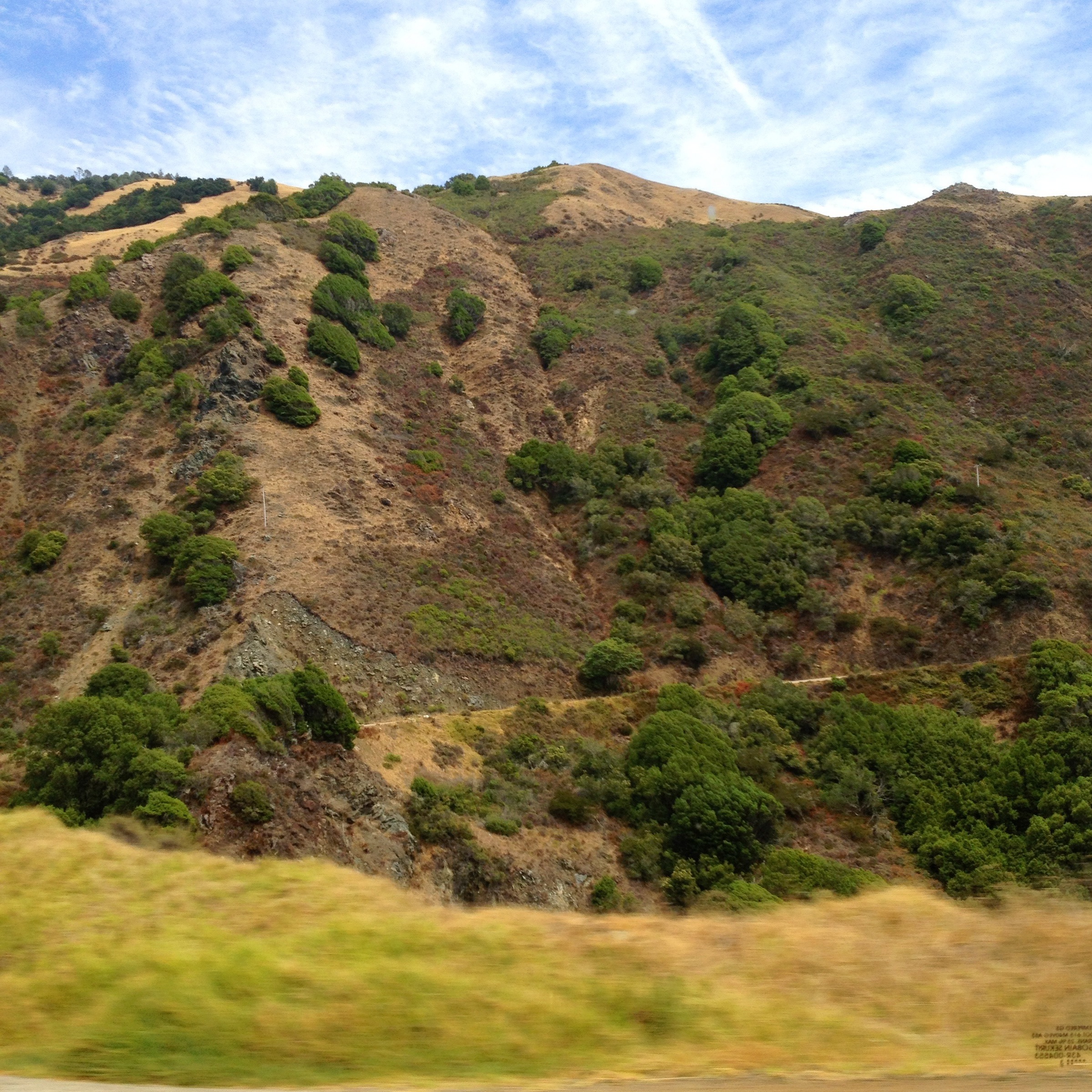 on the way, we drove by hearst castle, which is a place i'd love to visit sometime.  it sits regally at the top of a big hill [or what we texans call a mountain] with tall towers and palm trees that reach toward the sky.  i can't imagine how fantastic the views are up there.  we stopped in an adorable seaside village called cambria to get gas, and i added it to my list of places to visit as well.  and at some point along the way, we also got out of the car to get up close and personal with the elephant seals that were sunning themselves on the beach.  they are so funny to watch, all laid out, bellowing and snorting and trumpeting and being territorial and cranky with each other.  we saw several of them get in fights and go in the water to duke it out.  they aren't the most attractive creatures you'll ever see, especially the males with their long noses, but they sure have a lot of personality!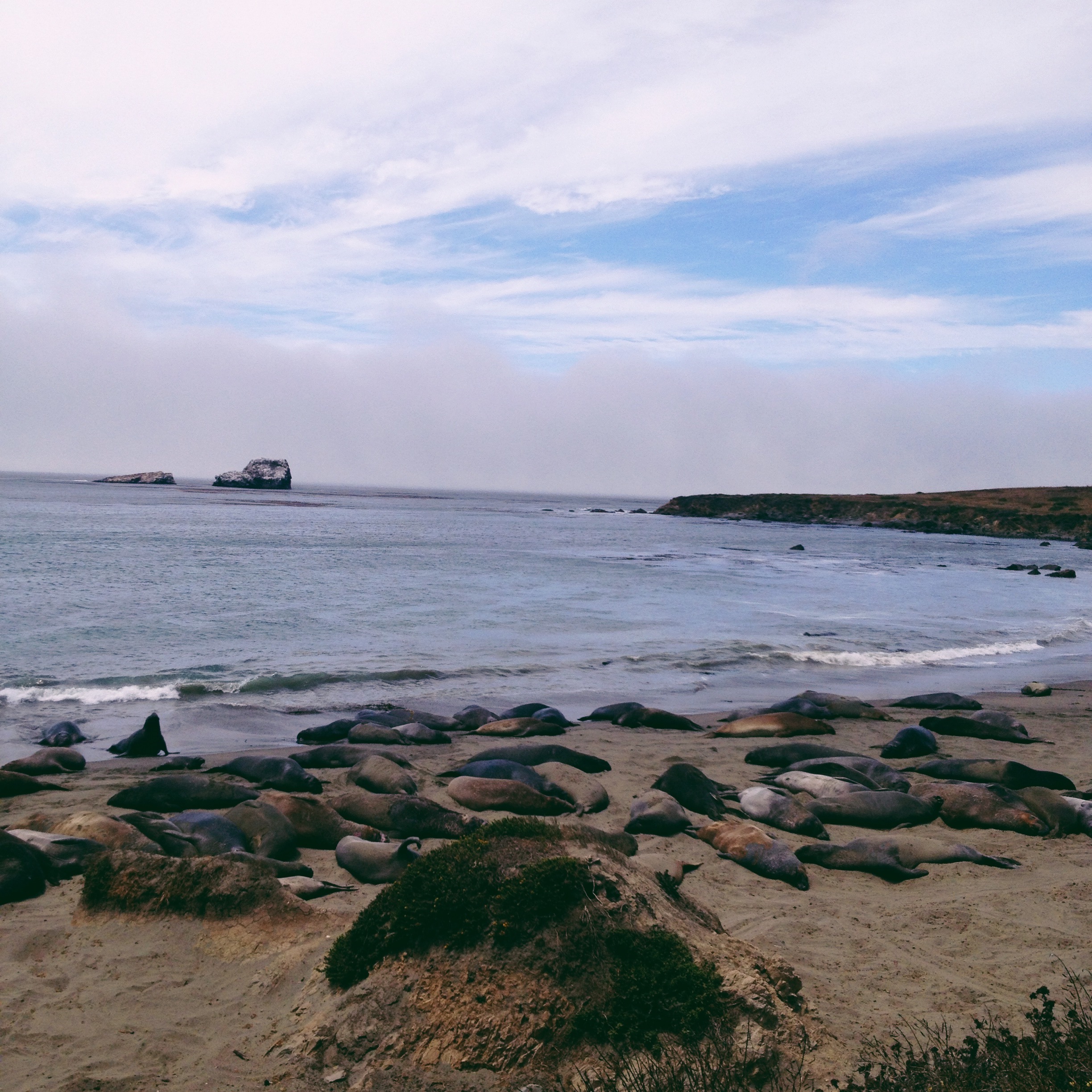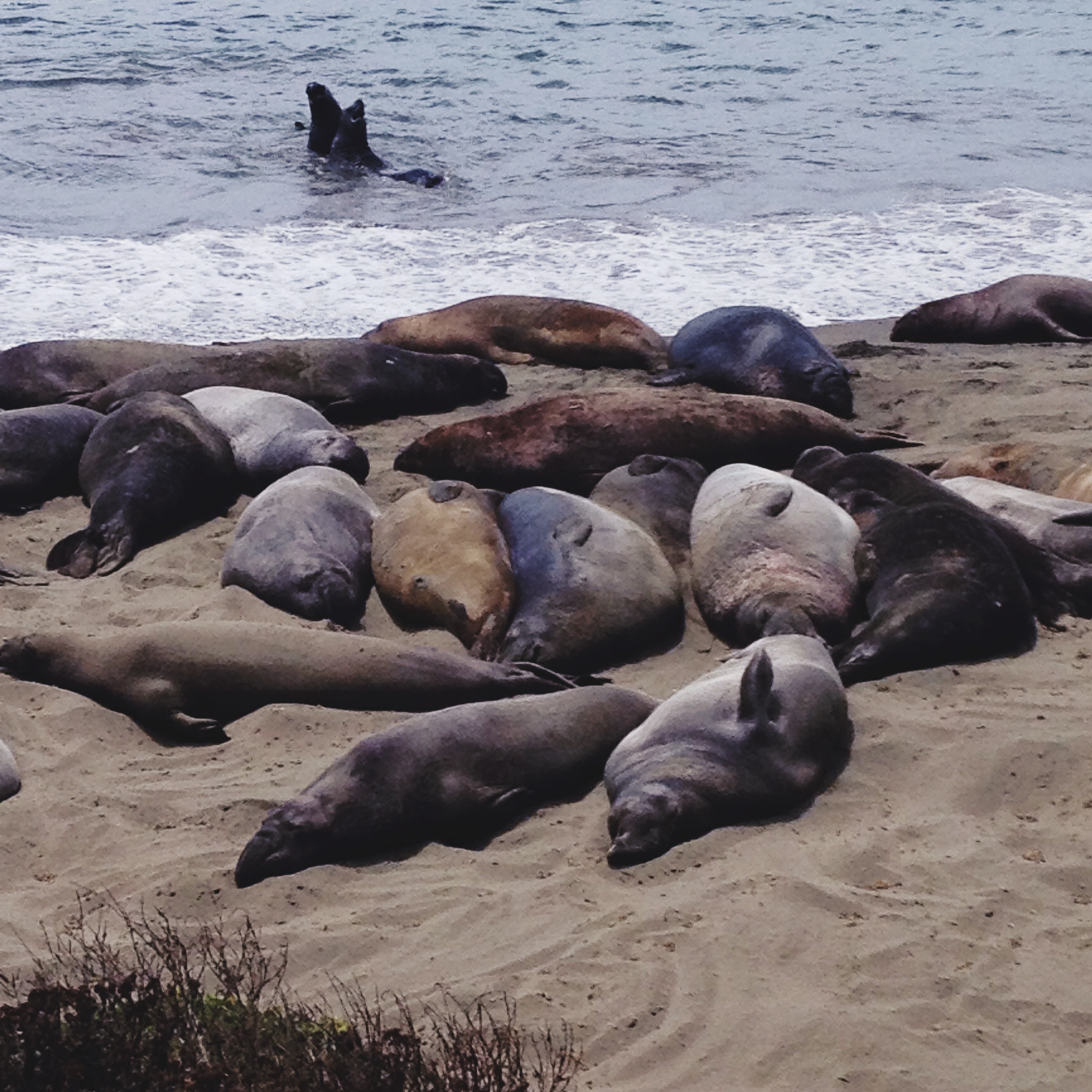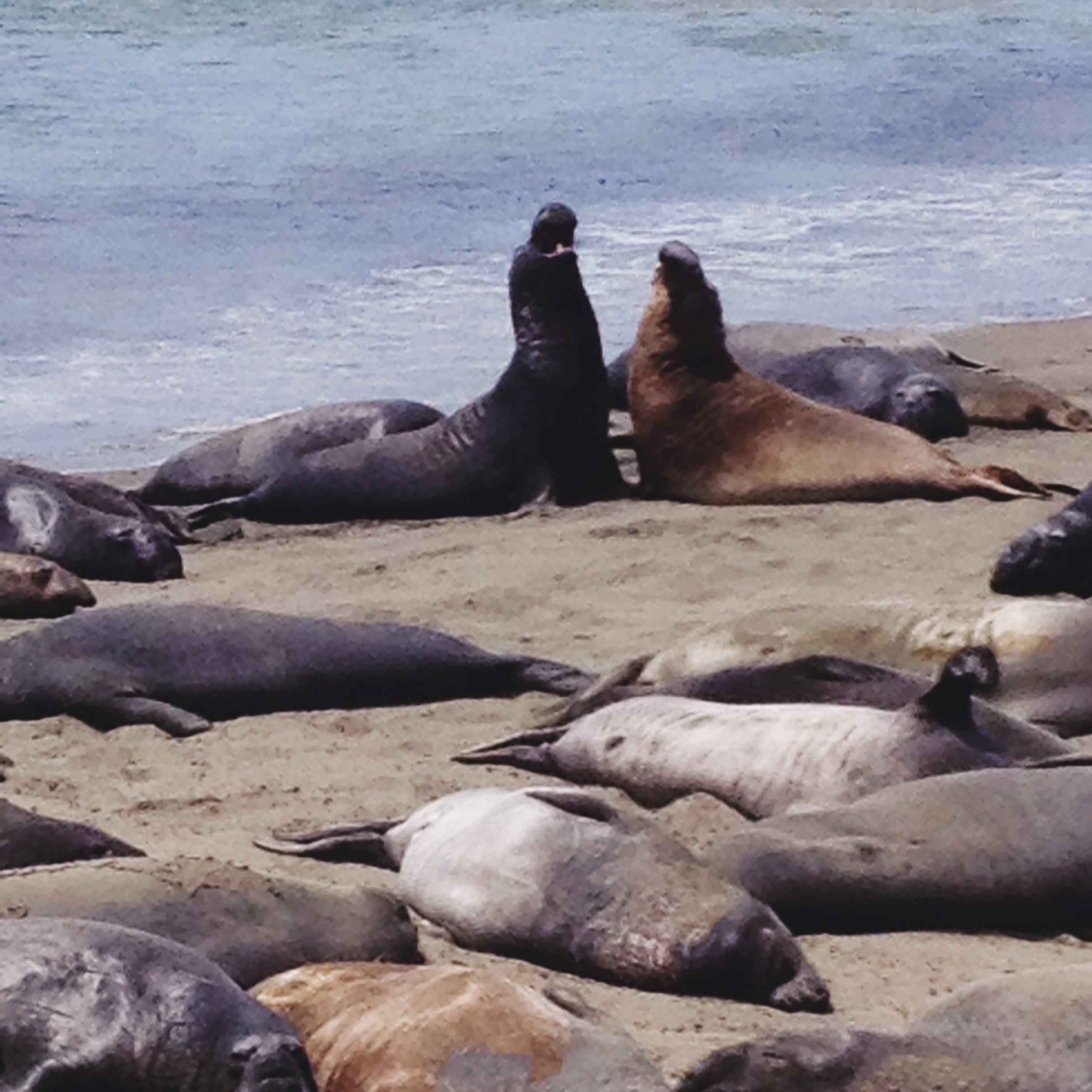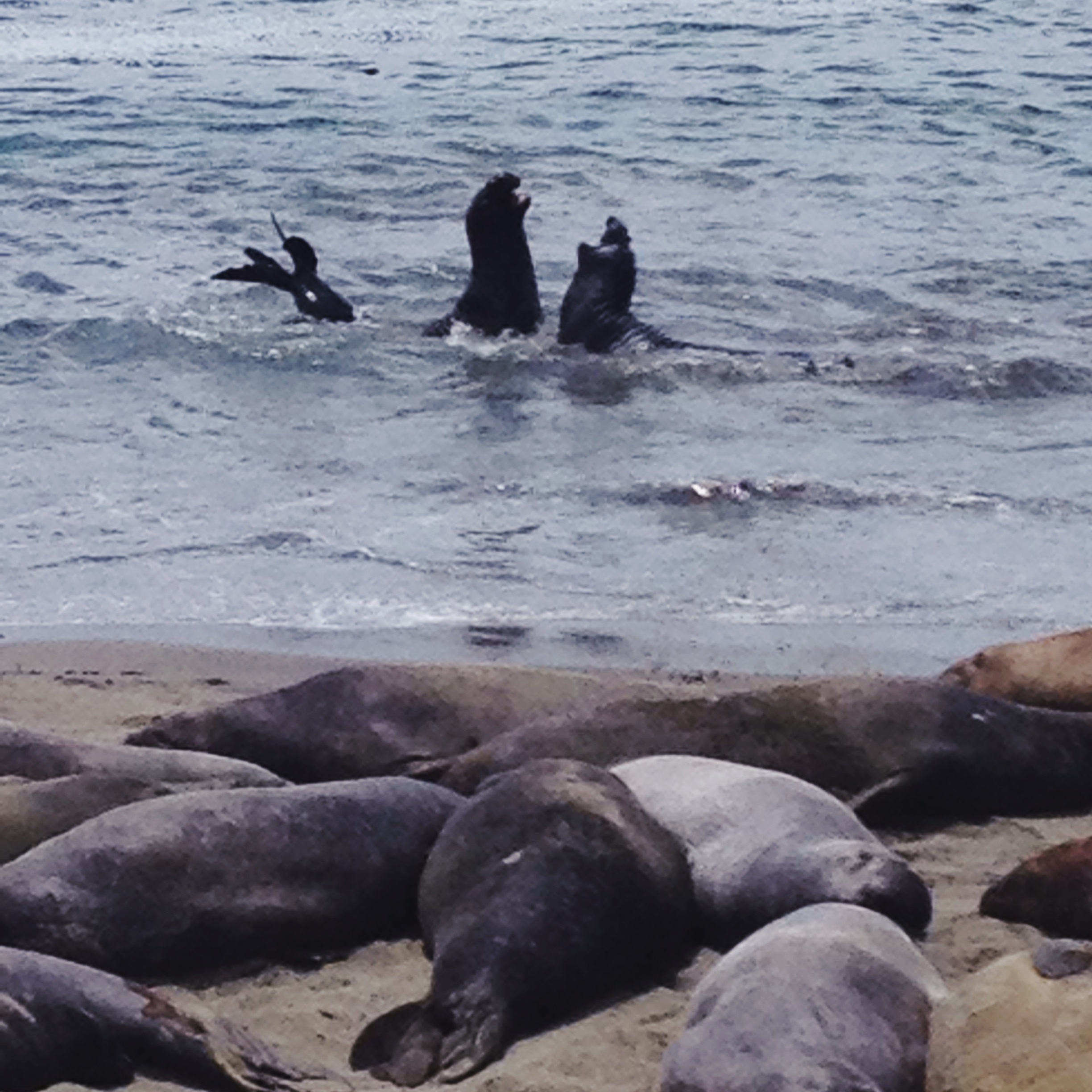 and then of course the drive through big sur is slow and winding and absolutely breathtaking [it is one of the view drives that rivals the road to hana] and with the fog and the green hills and cliffs and water, it just feels so surreal, like you're in a movie or something.  the only thing is, if you're the type who gets carsick, this may not be the drive for you – my boss [at the time] gets carsick easily, and even though she sat in the front, she wasn't feeling too great.  i would recommend stopping quite a bit to get some fresh air, walk around, and take pictures of the gorgeous views.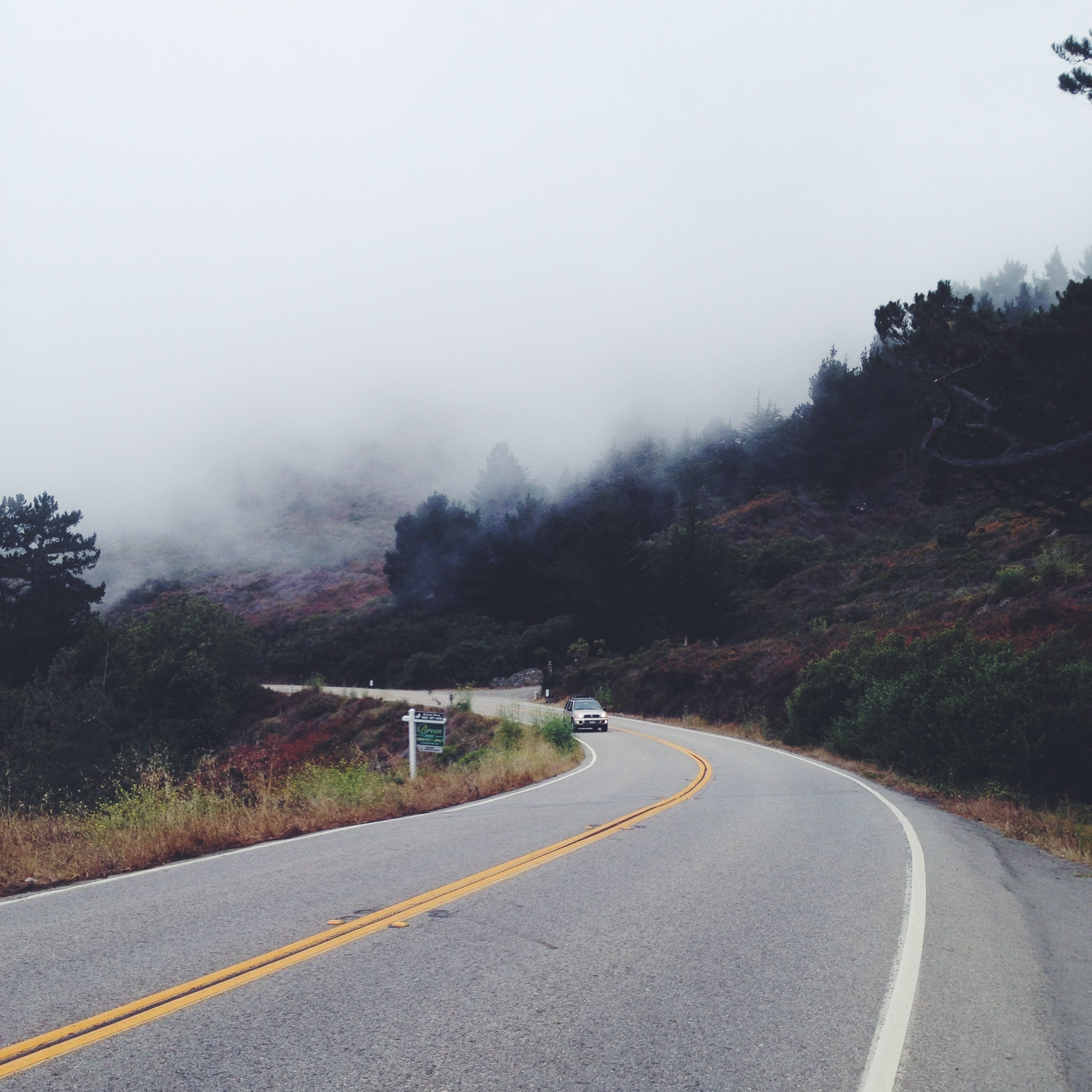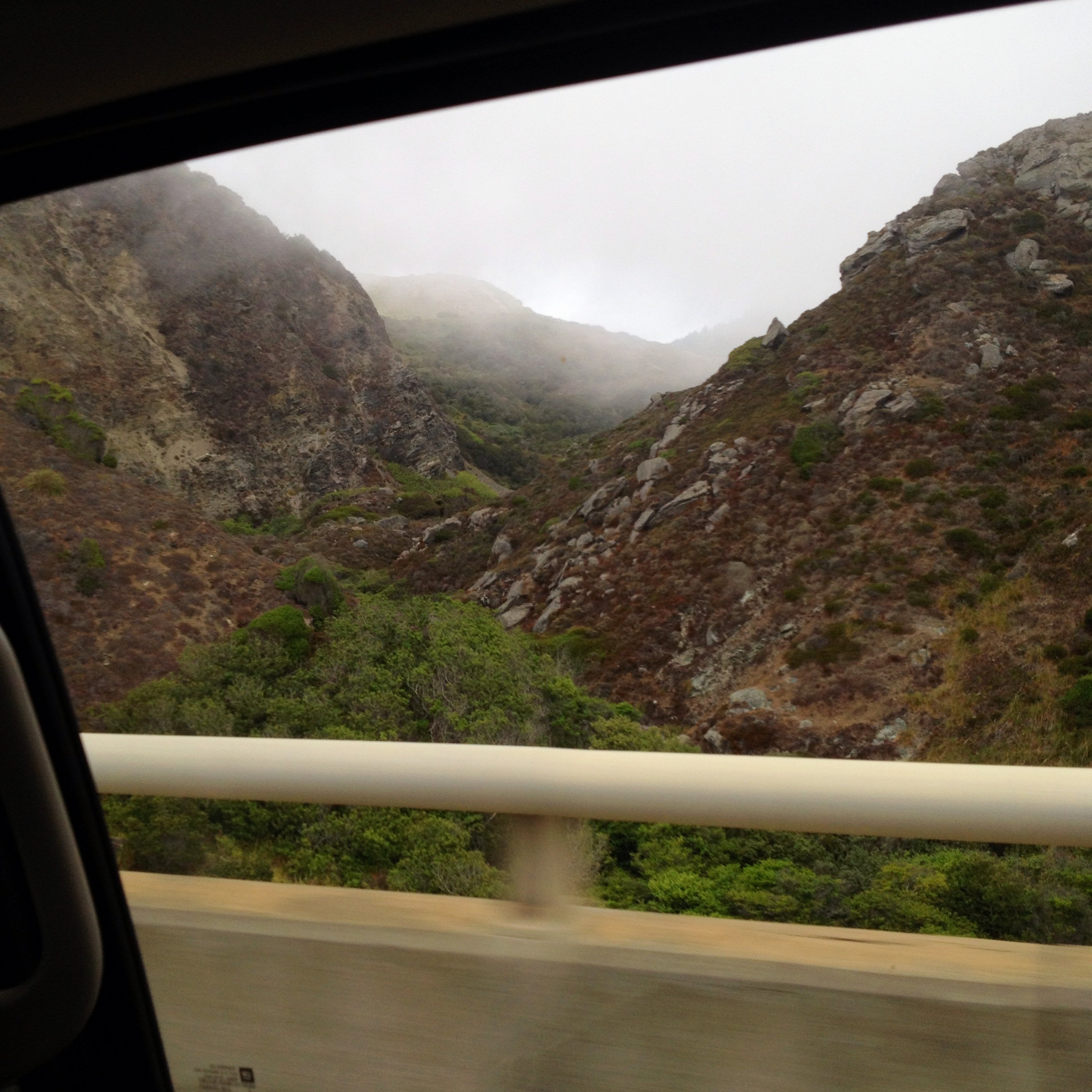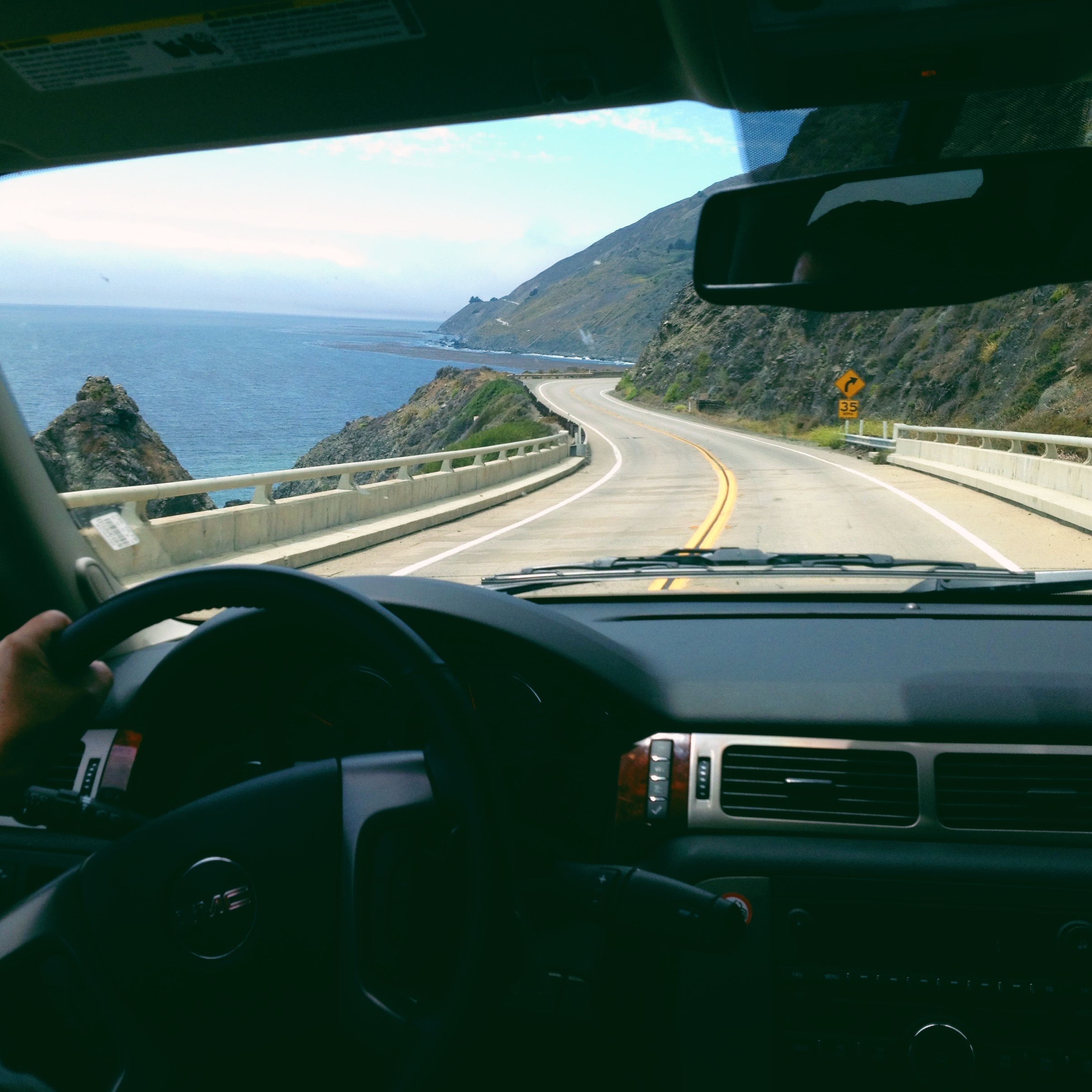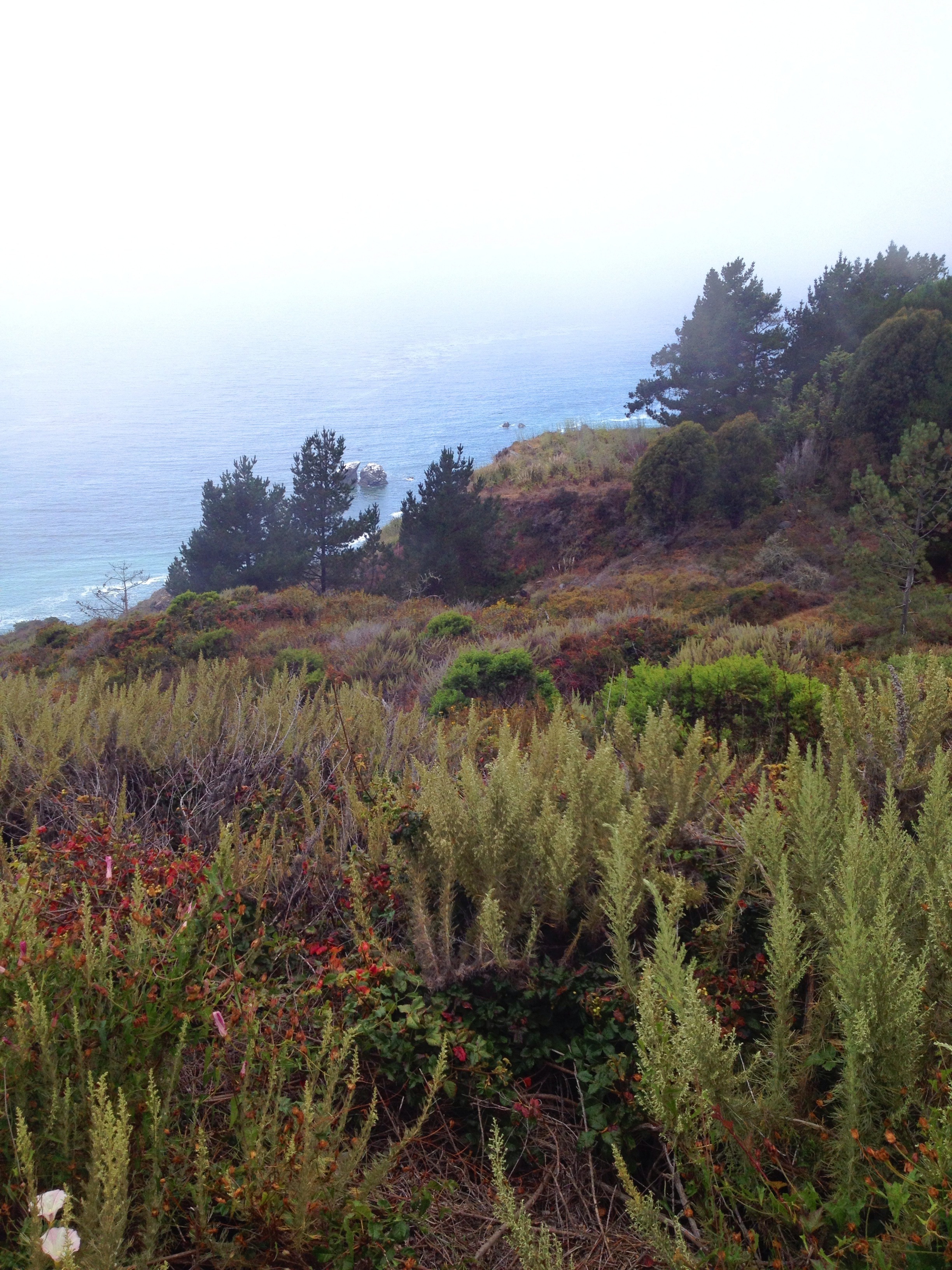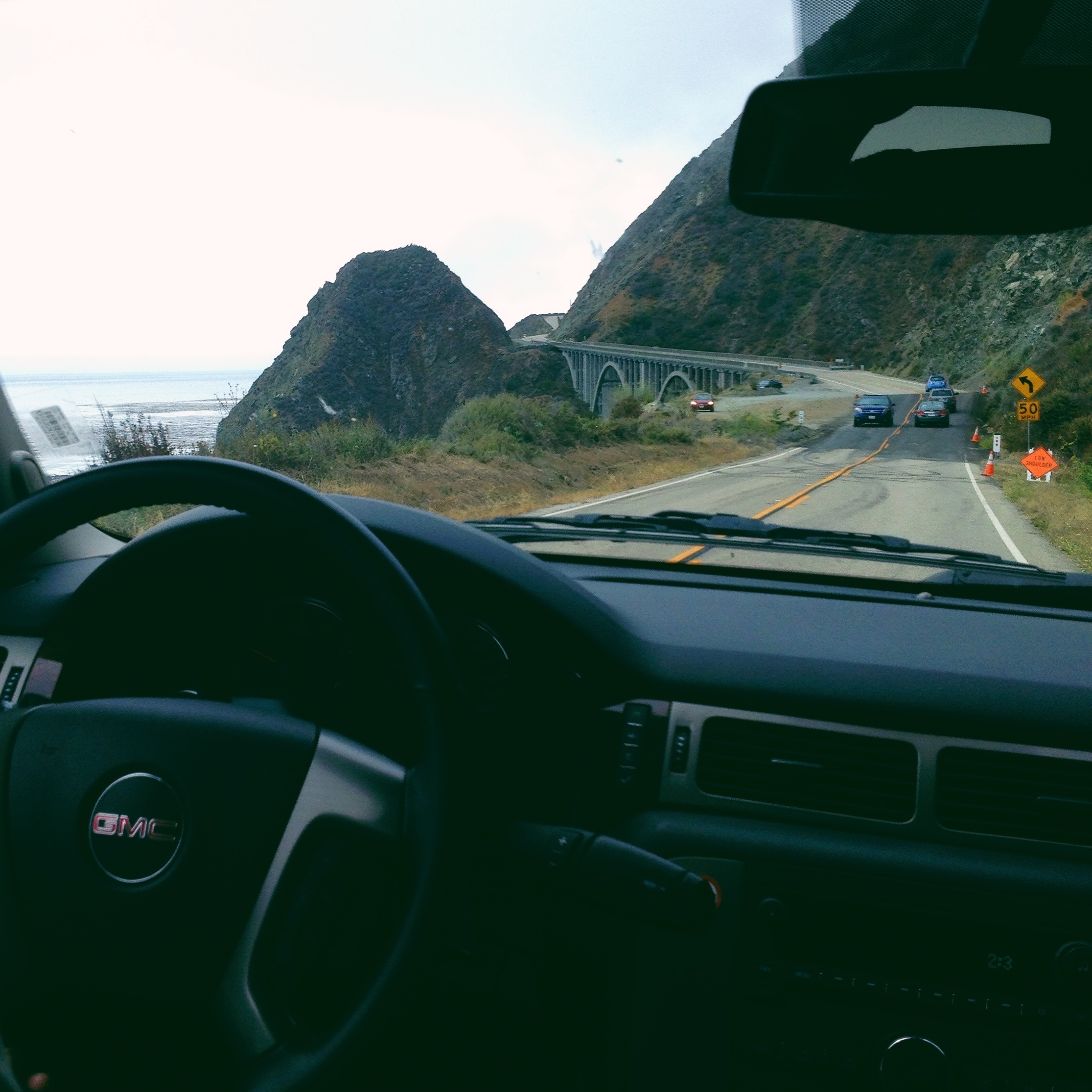 one of the best parts of the trip was lunch at nepenthe, a restaurant perched on the edge of a cliff overlooking the ocean.  the food was so good – we shared a caprese salad with heirloom tomatoes that tasted as wonderful as it looked, and then i ordered the pecan topped goat cheese with roasted whole garlic and baguette slices and it was just to die for.  except that my fellow back-seaters [okay, so everyone in the entire car] probably almost did die from my garlic breath and the lovely aroma of garlic that was radiating off my skin after that meal.  death by garlic, their gravestones almost read.  but i kept the vamps away, and popped spearmint gum like an addict, and let me tell you, it was 100% worth it for that nutty, garlicky, creamy crostini.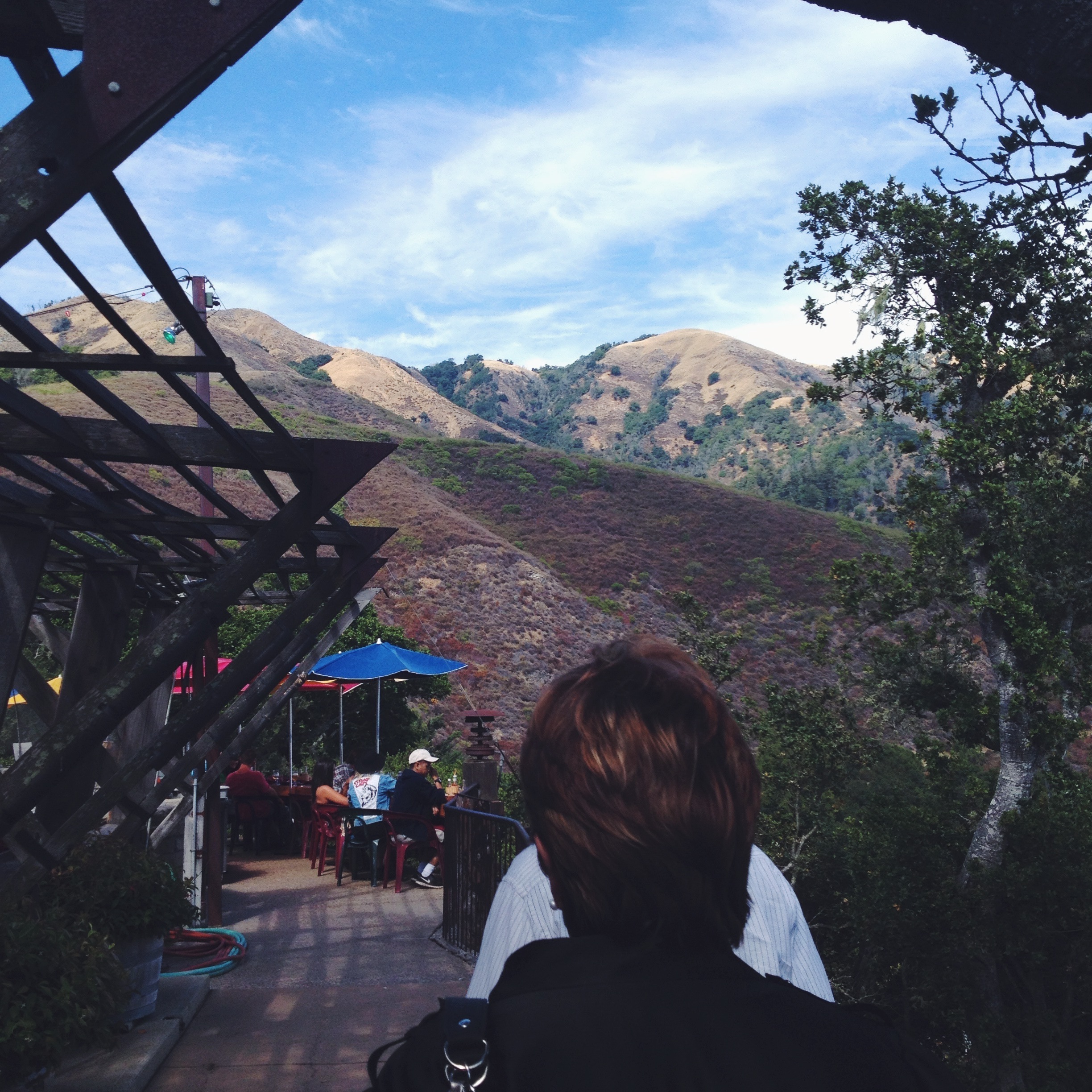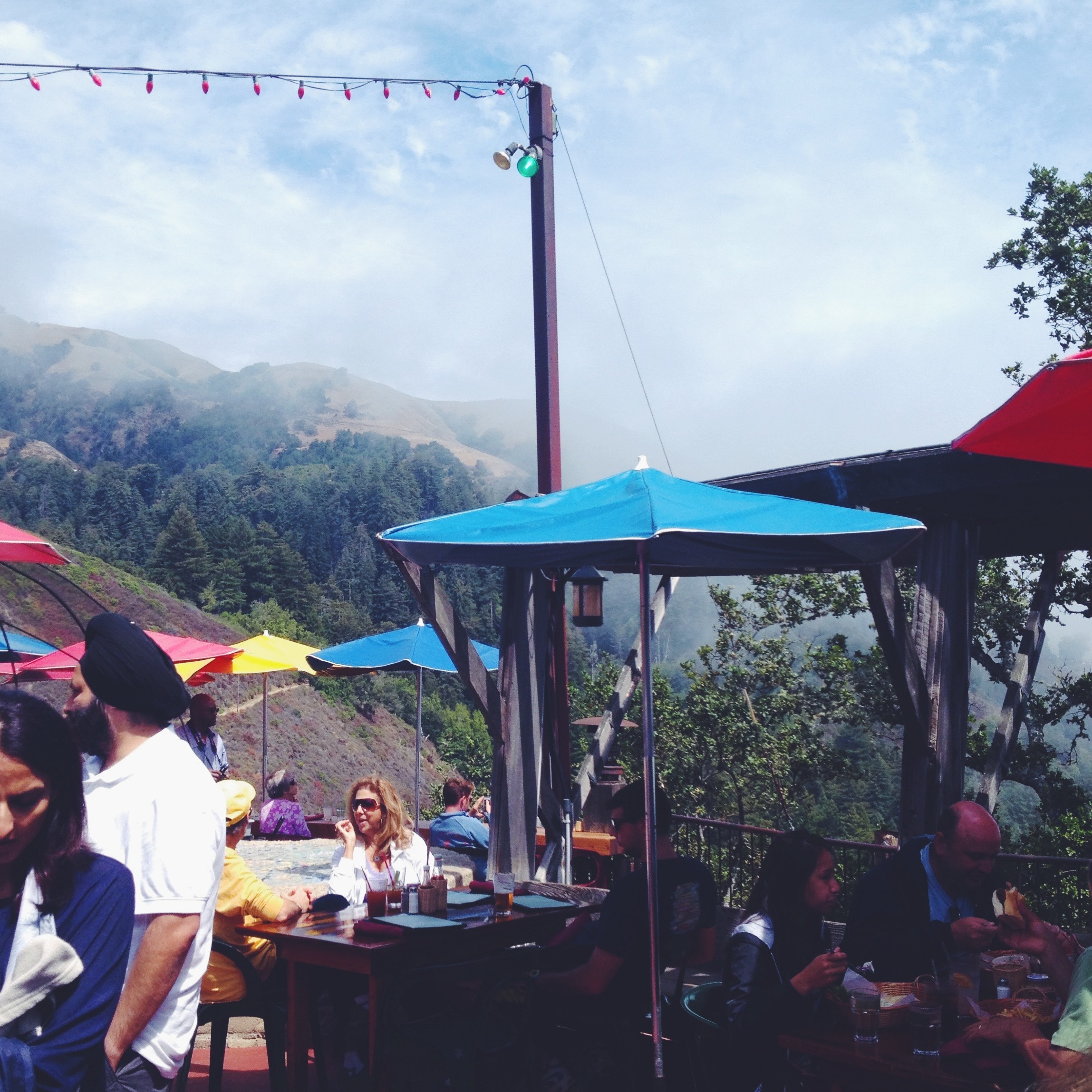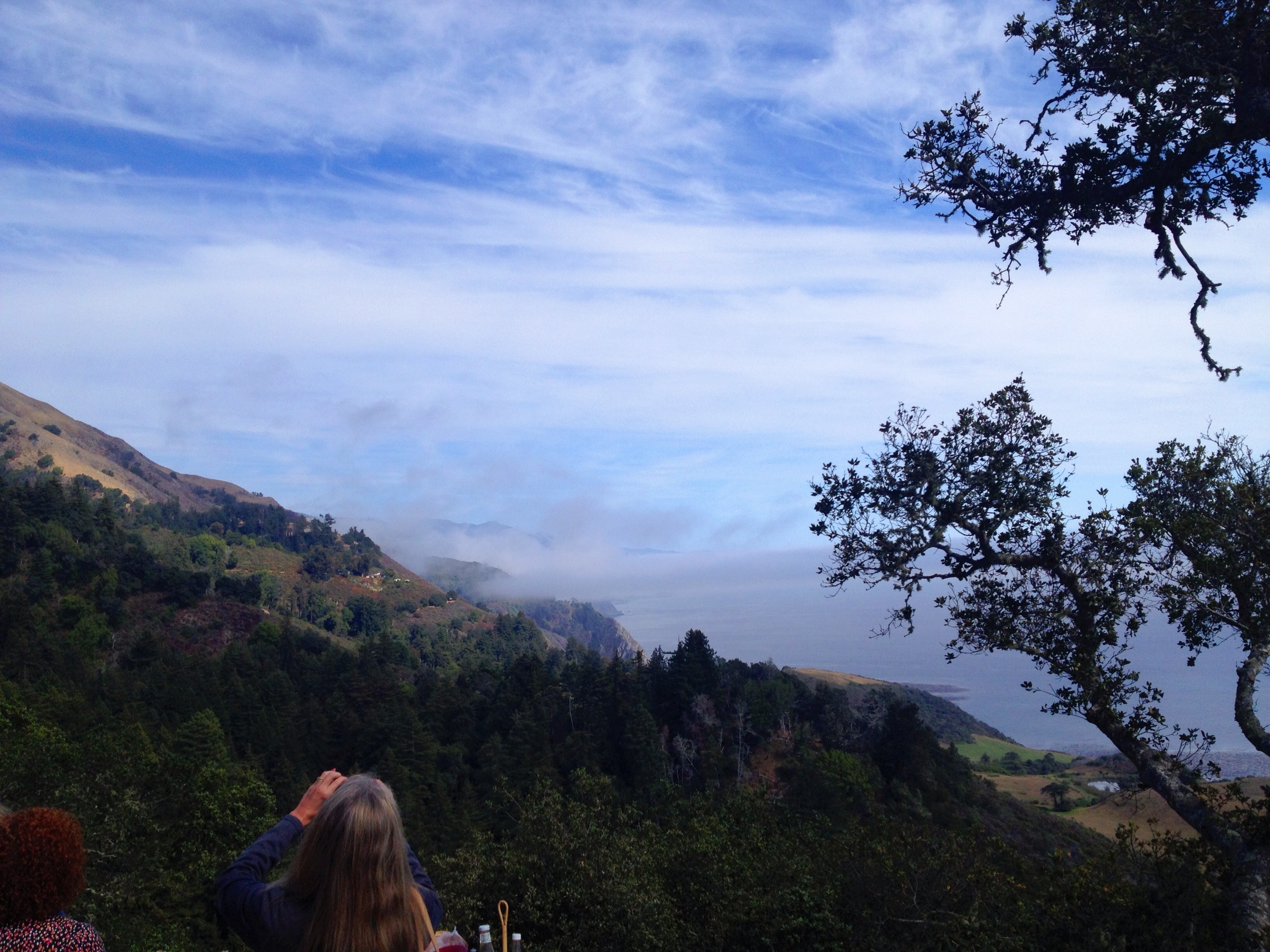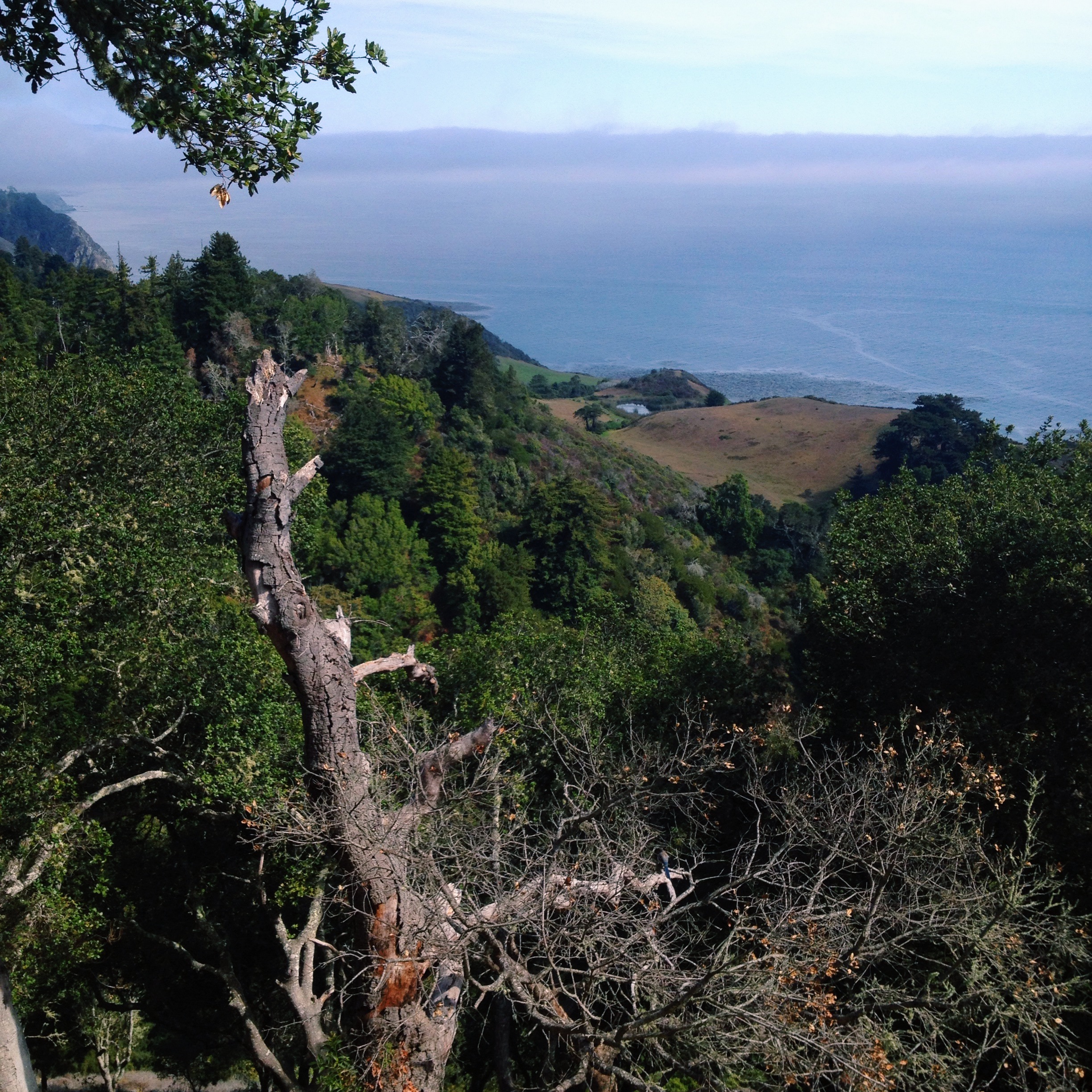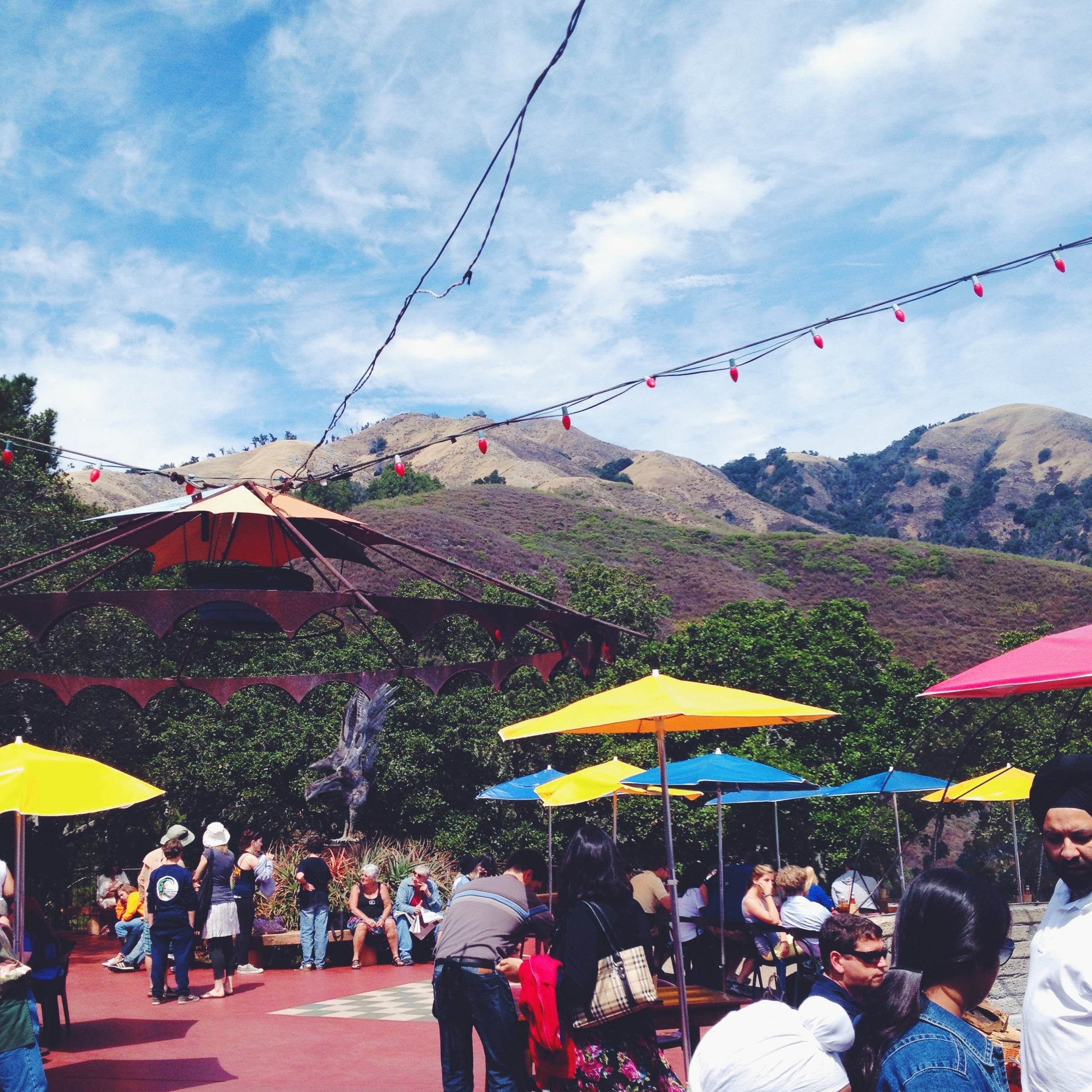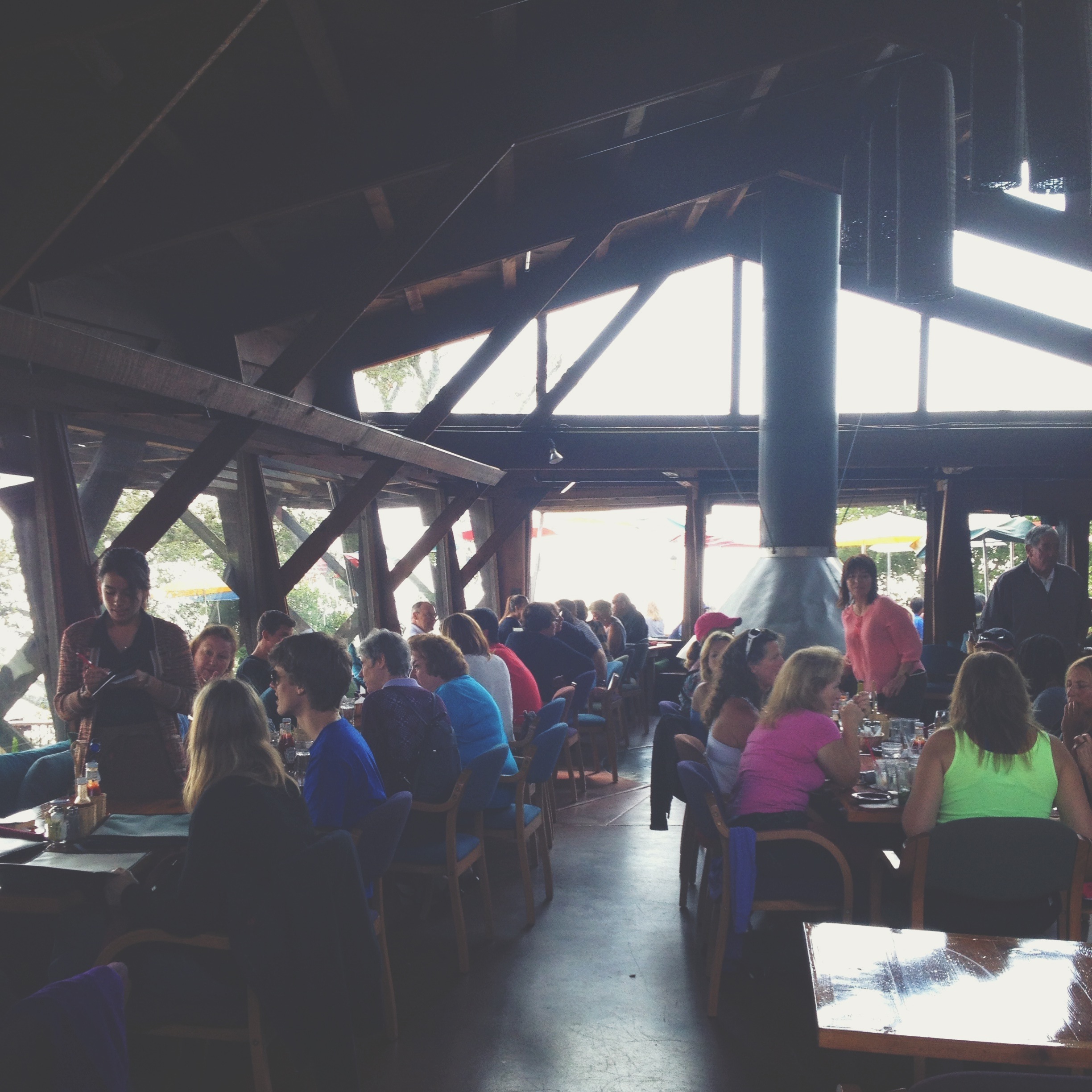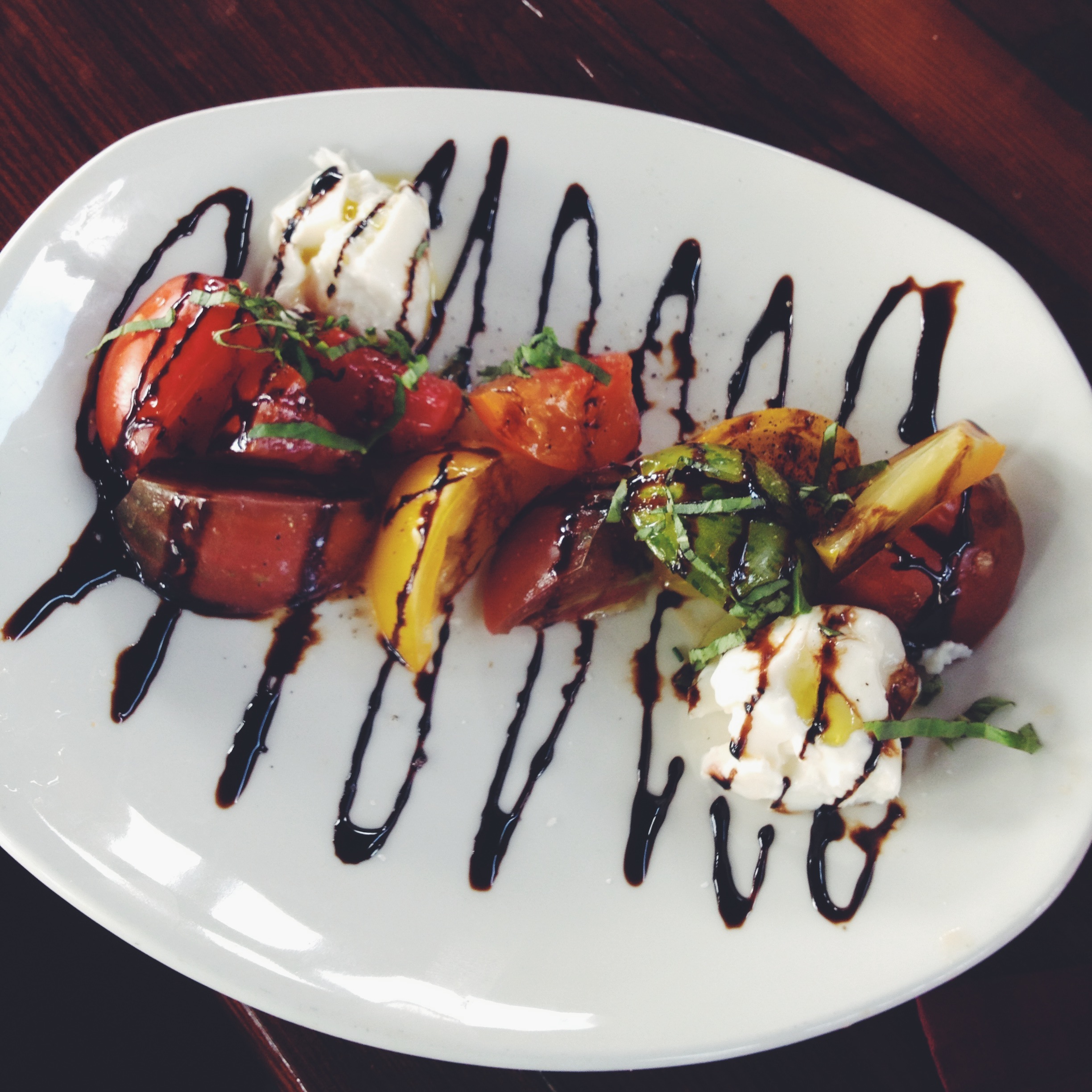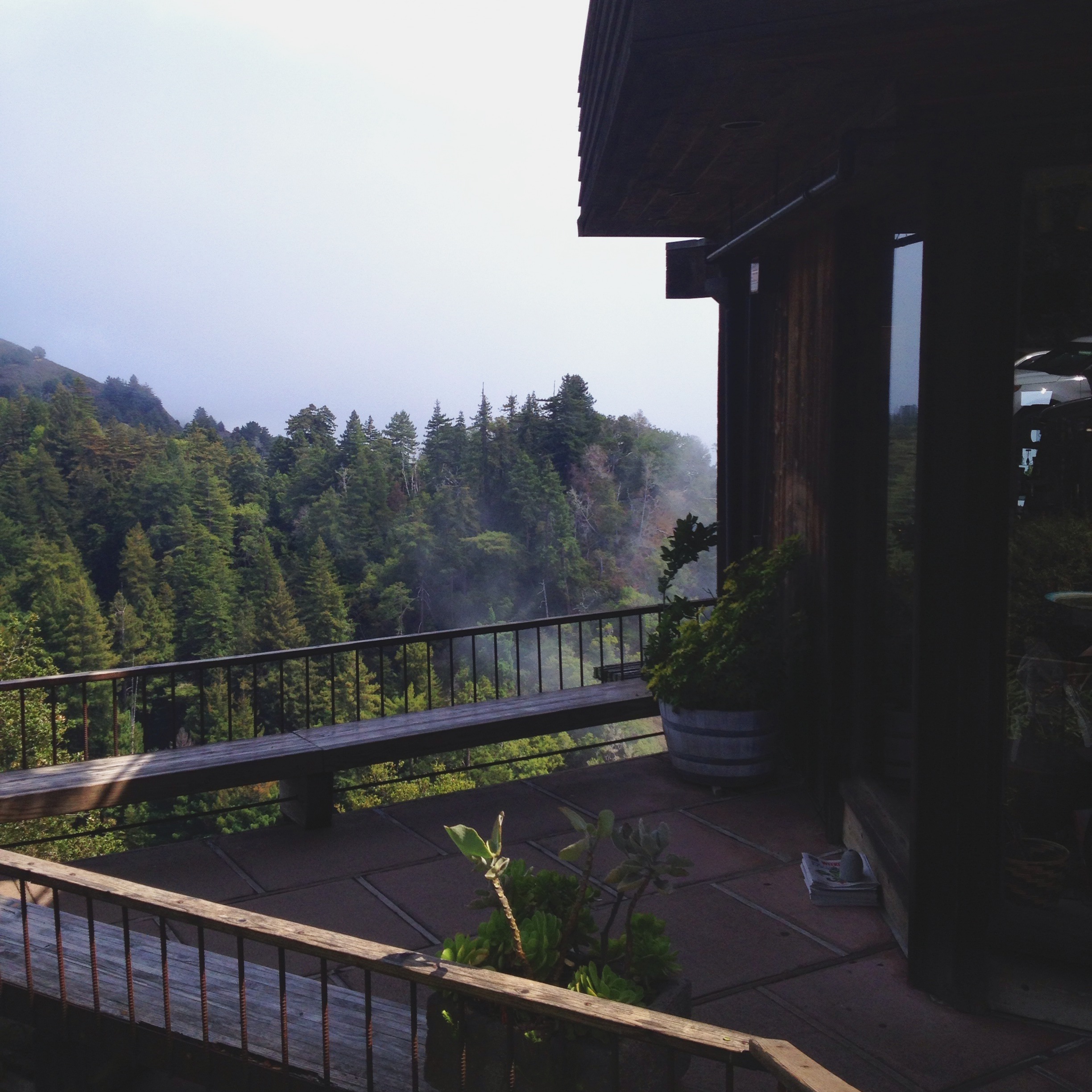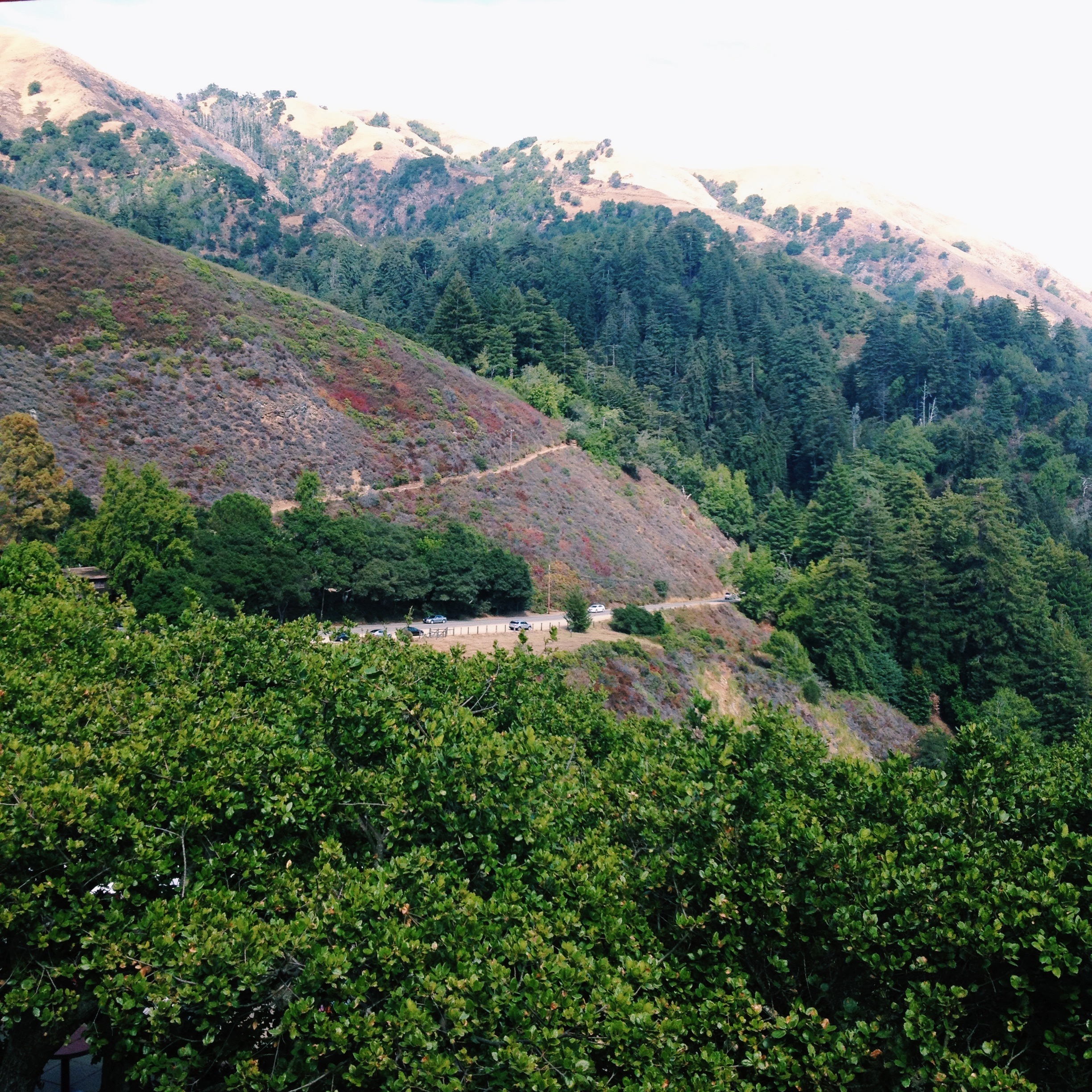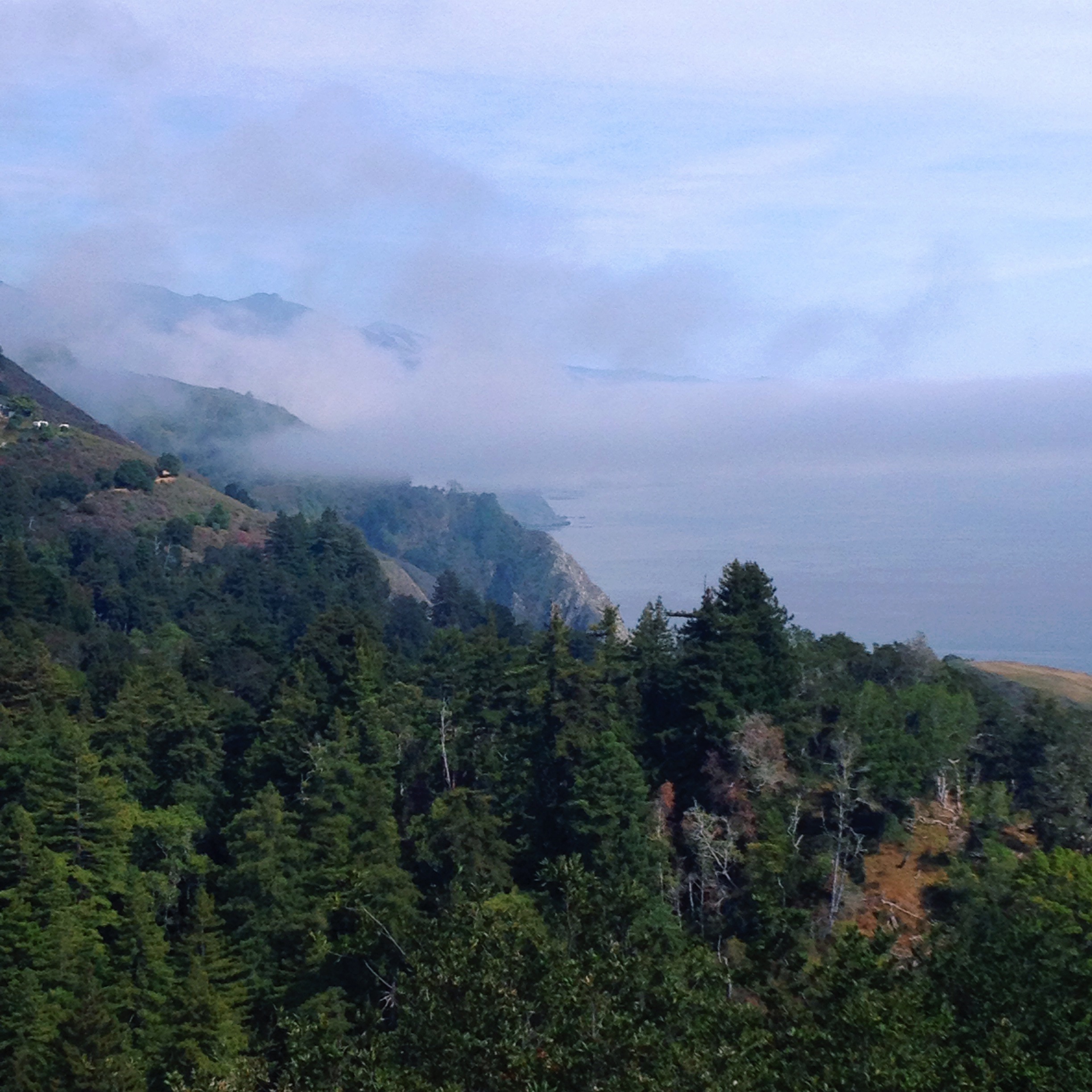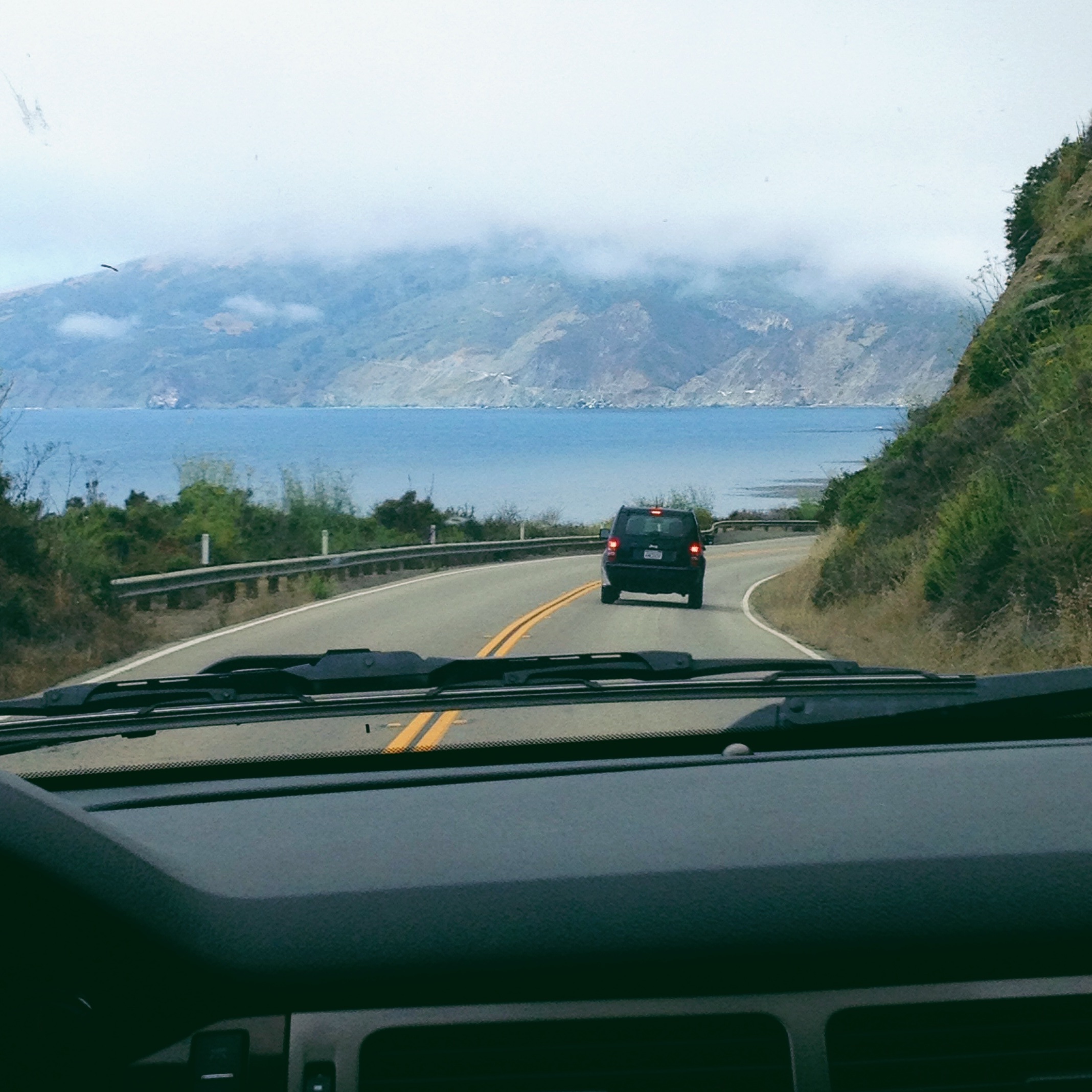 and by now, we had just about reached our destination.  monterey, here we come!