hmmm, paperwork.  i did okaaaaaaaaay on this challenge but not awesome.  my desk looks so much better, but let's not talk about that big pile under my bed.  if i have time tonight, i will work on it!
and this week is going to be crazy because i have my college friend laura staying with me tomorrow night through wednesday while she's apartment shopping [yippee!  we're going to have so much fun!], and then i leave early thursday afternoon for a work trip to monterey.  i'll be there through next monday but hopefully i'll find some time to at least fit in next week's selfie sunday post somewhere in our busy schedule.
sooooo this week, let's just work on staying focused and compartmentalizing my life.  when i'm at work, i'm going put my social life out of mind and try to only be concerned with being productive during this short week that i have, and when i'm with laura, i'll put my work away and be focusing all my attention on helping her look for a place to live and being a good host and just having a grand ol' time.  and finally, when i'm in california at the end of this week/this weekend, it will be all about networking and learning and being engaged and asking the right questions.  let's do this!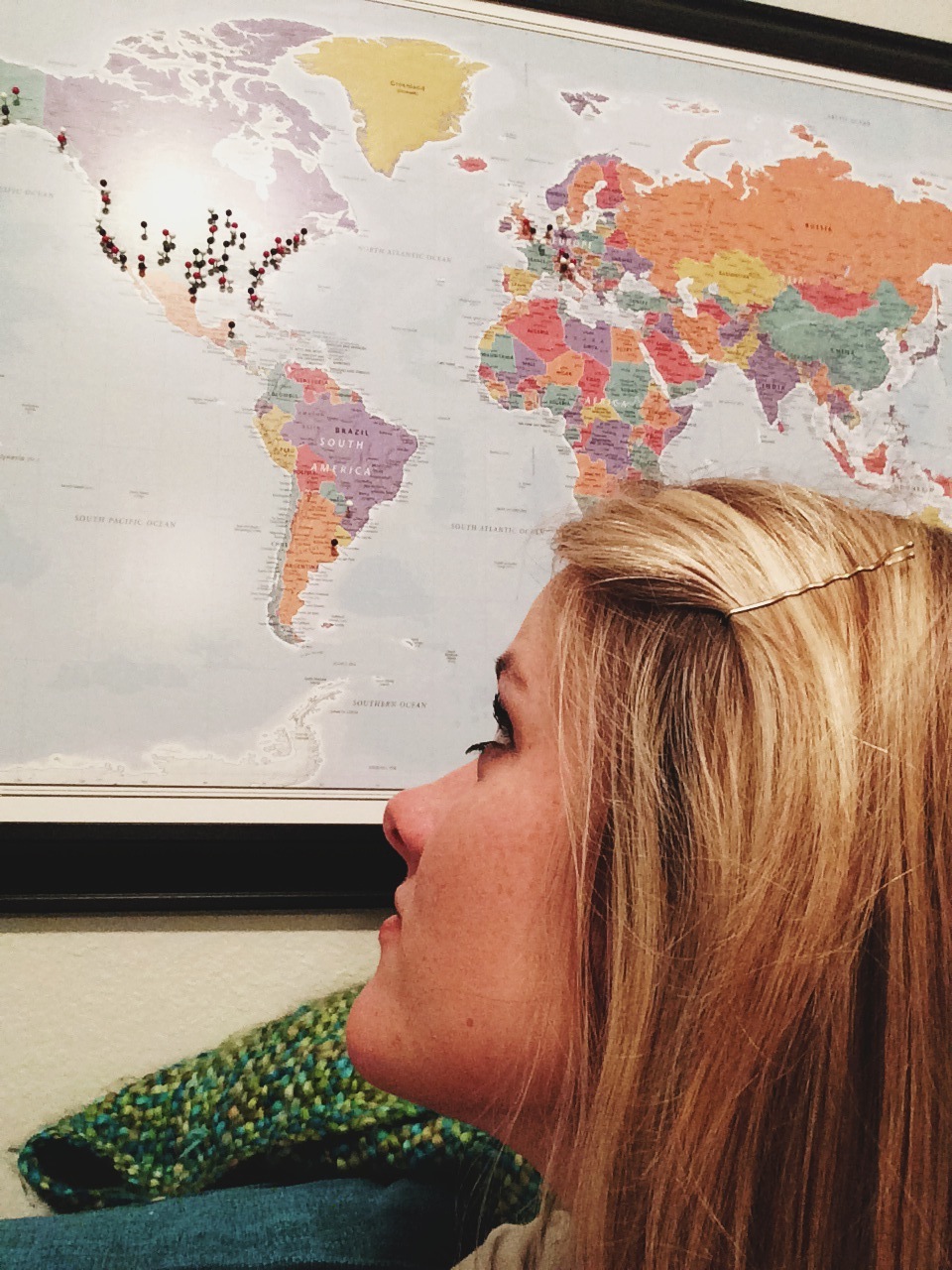 {did i take a selfie this morning when i was at my friend angela's beautiful home on lake conroe?  no.  did i take a selfie when i was on the road headed back to dallas?  nope.  what about when i was on my way to the rustic for dinner this evening?  nah.  so when did i get one?  at home, when i'd already changed out of my clothes and into the t-shirt i'm wearing to bed.  typical.  maybe my next selfie sunday challenge should be to take my selfie during the most interesting part of the day and not the most boring part…  BUT.  me and my maps.  i sure love them.  within the next month, i'll be going on two work trips and one trip for a wedding and will be making an appearance in four different states [and maybe another country, not sure yet], so never a dull moment around here!}  :)