i hope you've all had a safe and fun weekend.  i'm exhausted right now – i was christmas baking today for like 10 hours straight, and i'm not exaggerating – but it was truly a wonderful weekend.  one of those weekends where life just feels so good.  but then my mom called me this evening to let me know that adam, a guy i knew in high school, had passed away… i didn't really keep up with him anymore, but we had been in church group together and he had actually been roommates with my good friend michael [who coincidentally passed away three and half years ago in a car accident], during their freshman year.  even though the last time i had seen adam was at michael's funeral, hearing of adam's death brought back a flood of memories of church retreats with adam and memories of michael too… [adam was HILARIOUS, always the star of the skits, and michael was such a great friend of mine and a great friend of adam's too].  it's shocking and so very sad, and i can't even believe it, really.  my heart is heavy and my thoughts and prayers are with adam's family.
moving on to selfie sunday… last week, i wanted to read the bible every night, which i did… i think there may have been one night that i forgot, so almost.  but i still think it had a really positive impact on my week.  even devoting just 15-20 minutes a day to read the scriptures can help keep things in perspective and help remind me how i want to live.  learning of adam's death today demonstrated to me even more why it's so important to rely on God and keep my focus on him every day.  our lives and the lives of those around us are so short and precious, but there's an infinitely more beautiful life beyond this one that we live on earth, and i never want to forget that or get caught up in thinking that all these earthly possessions and earthly worries and earthly desires are IT, because they SO. AREN'T.  there's so much more to life than that.
taking a cue after last week's challenge and the news today, my challenge for this week is to pray more.  i usually pray a couple times throughout the day, but i want to talk to God consciously and intentionally, not just when i need something or thanking him for something that happened [even though those are both good times to pray too].  i grew up praying before every meal, but when you live alone, it's easy to forget.  i'd like to get back in the habit of that.  and i can think of about a million other times when i could say a quick prayer or talk with God, and it would be so easy and likely have a positive impact on my day as well.  so that's what i'm going to do.  have a great week, friends.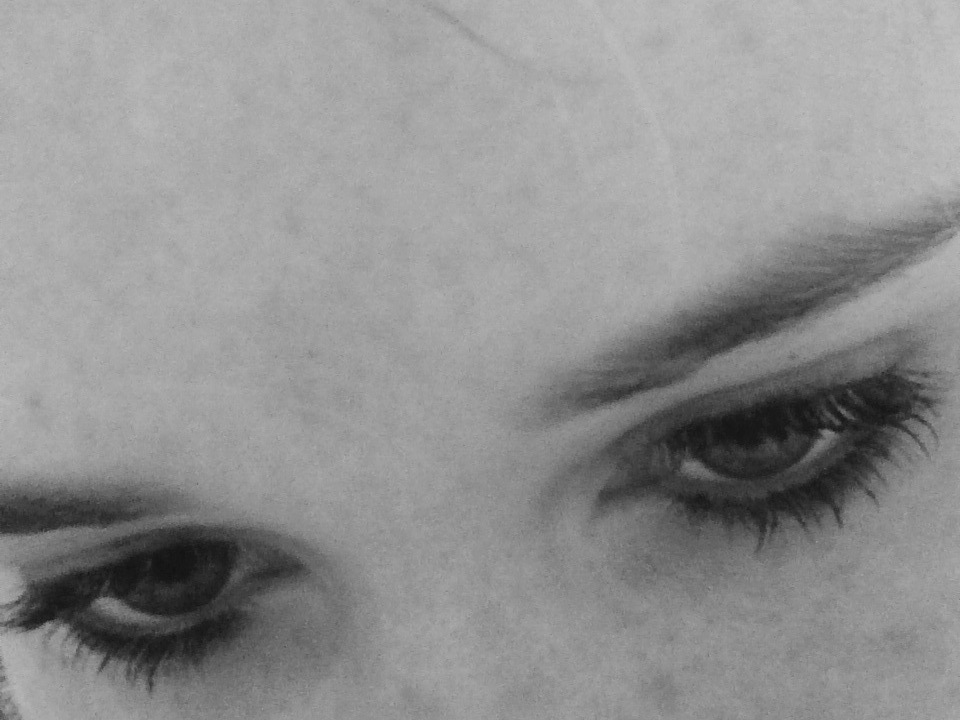 {eyes are the windows to the soul…}