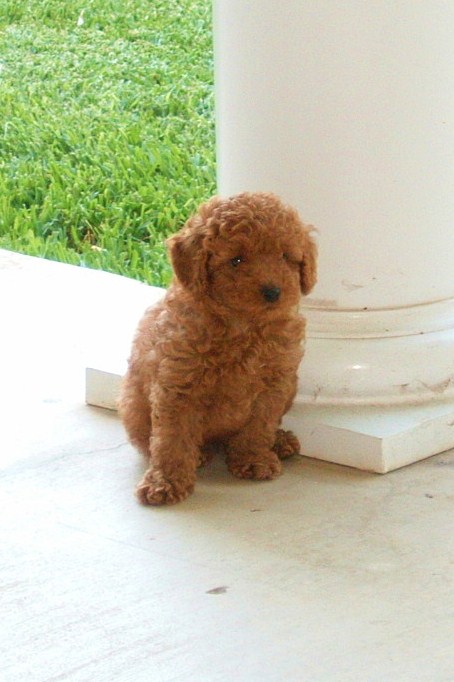 it was on a sunday in early july 2003 that lucky entered our lives, a tiny, furry little red ball of love, and i'm pretty sure our hearts all grew three sizes that day, because we all fell completely in love with him.  i was thirteen and mike was ten, and our old dog barney had just passed away at the ripe old age of 16.  we were very sad – i had a soft spot in my heart for barney and he had been such a sweet dog – but he had lived a long life, and mike and i were looking forward to the experience of having our first puppy, since barney was already an adult by the time we were born.
mom had found an ad for three red poodle puppies – two females and male – so after church that day, the four of us drove out to a farm in the country to "look at" at the puppies.  we had wanted one of the girls.  even though my dad was partial to male dogs and had grown up with them, we had done some research and learned that female dogs were easier to train, less likely to wander, etc.  but.  when we called on the way to the farm, they told us that the females had been sold earlier that day, so only the male was left.  we were a little bummed about that but decided that we would take a look at him.
and of coursssse, when we got there, it was love at first sight.  the couple who was selling him bred their two family dogs once a year – a red poodle named rusty and a apricot poodle named misty – and then sold the puppies.  they were the sweetest dogs, and that little guy stole our hearts… he was just so damn cute. i don't remember how much he weighed at the time but probably only five pounds or so.  adorable.  the best part was that i had no idea that we were actually going to bring him home with us – my parents aren't exactly impulsive buyers and they had said we were just going to go "look," but i remember them smiling at mike and me and asking us, "do you guys wanna take him home today?"  and we were so so excited.  and that's exactly what we did, andddddd the rest is history.  the couple we got him from had called him R.J. – rusty, jr. – but he was copper-colored – the color of a lucky penny – and we decided that he was the lucky last little pup to be sold, because he got to live with us now, :) so we named him lucky.
we'd all agree that getting lucky was one of the best decisions we ever made.  he was the best dog.  so happy and such a smiley guy with lots of personality.  and unlike poor barney who had come from a pet shop [and unfortunately probably a puppy mill before that], lucky was in excellent health from the time he was born to the time he died.  he was already accustomed to sleeping through the night and doing his business outside since this is what his parents did and since the couple would let him out when they let his parents out, so we didn't have to deal with a lot of the stress of puppy training.  minus the fact that he sometimes couldn't control his bladder when he got excited [only when he was little] and that he got super hyper around 10 o'clock every night [he would calm down within a half hour or so], he was pretty much a dream puppy.  and i know i'm prejudiced, but i think he's just about the most precious dream puppy you ever did see.  here are some photos from his baby days: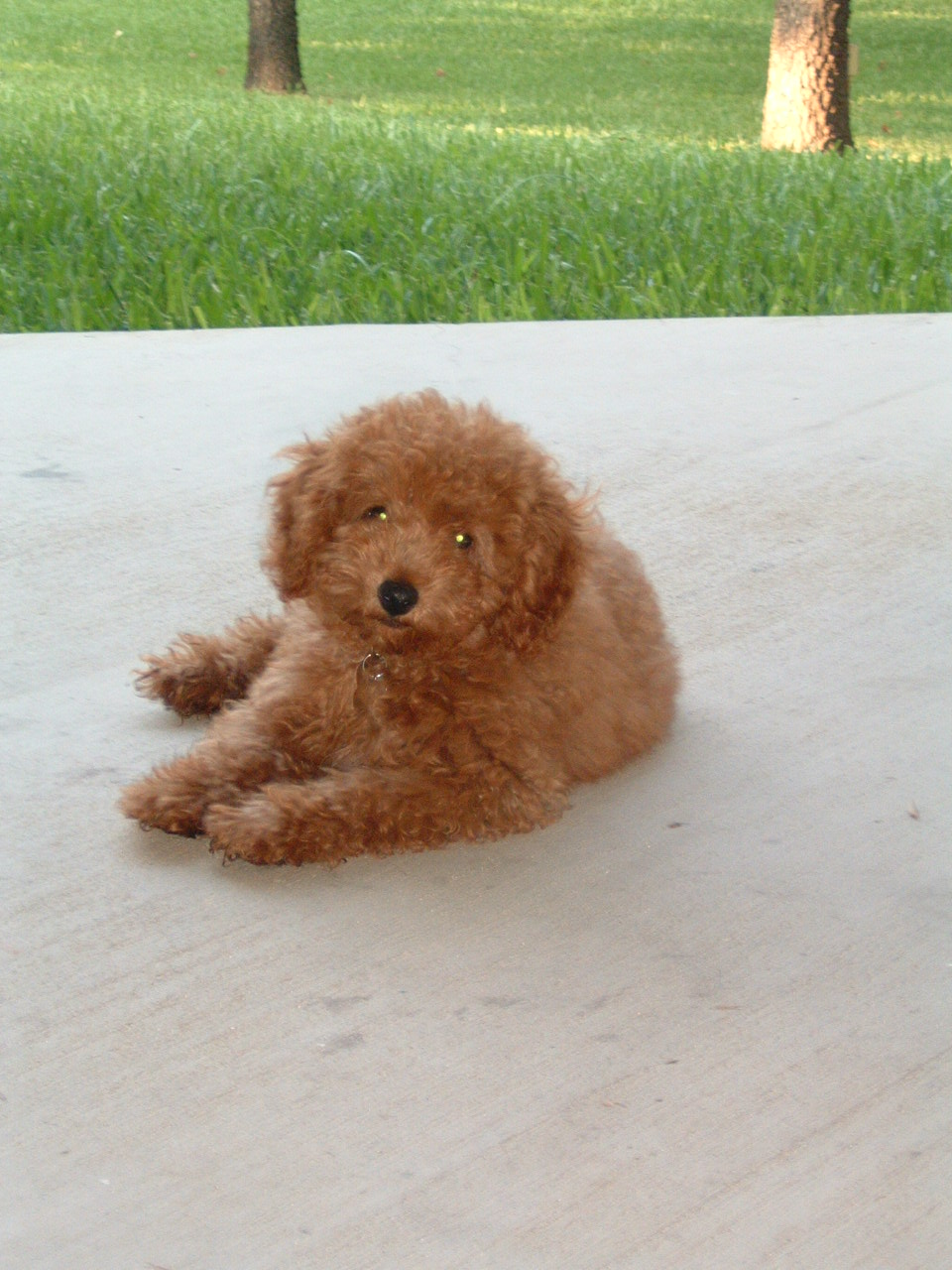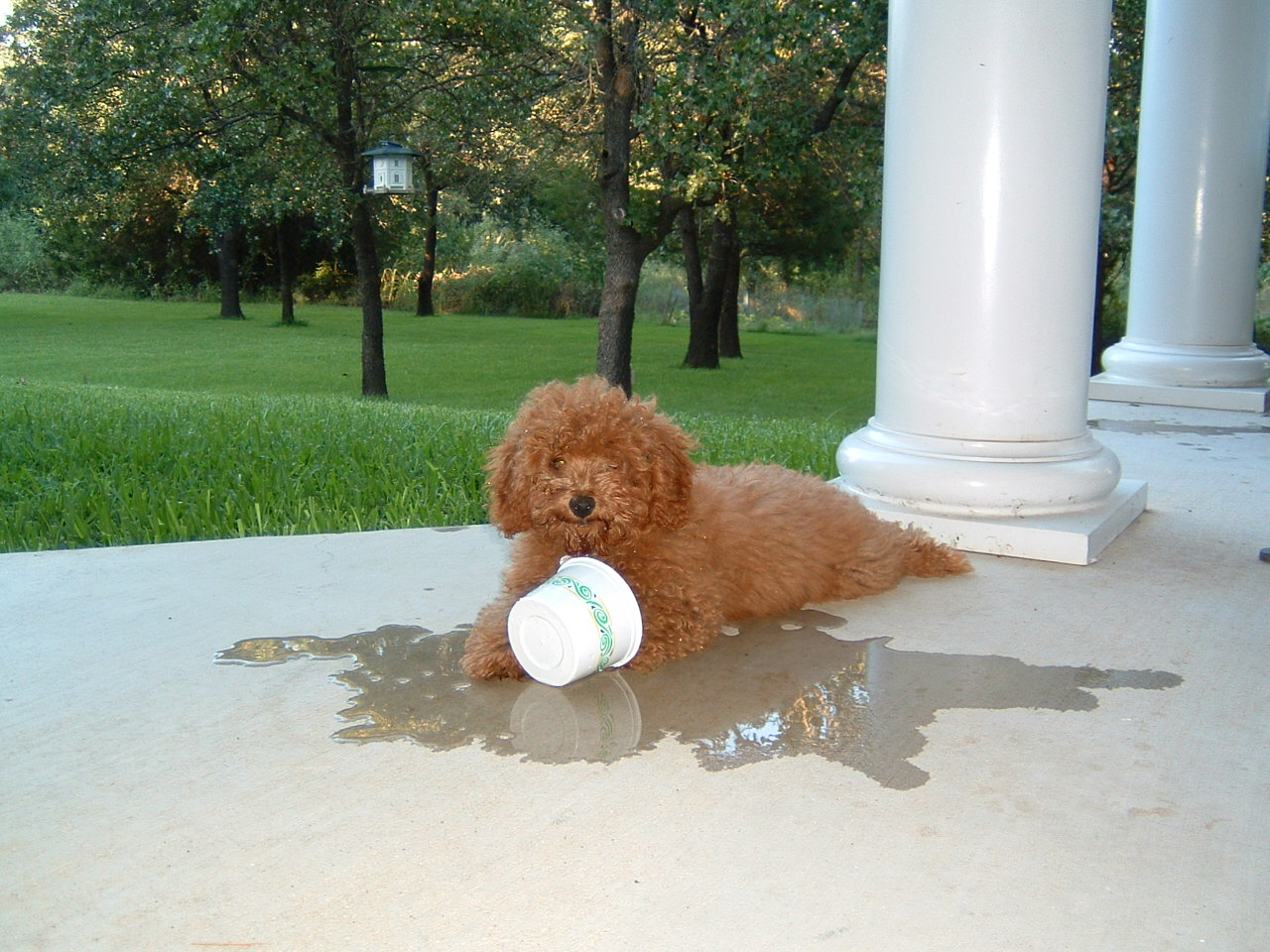 {when we would go sit on the porch, we'd give him a little cup of water to drink and he'd immediately put his paw in it, knock it over, and then lay in it!  just keeping cool…}  :)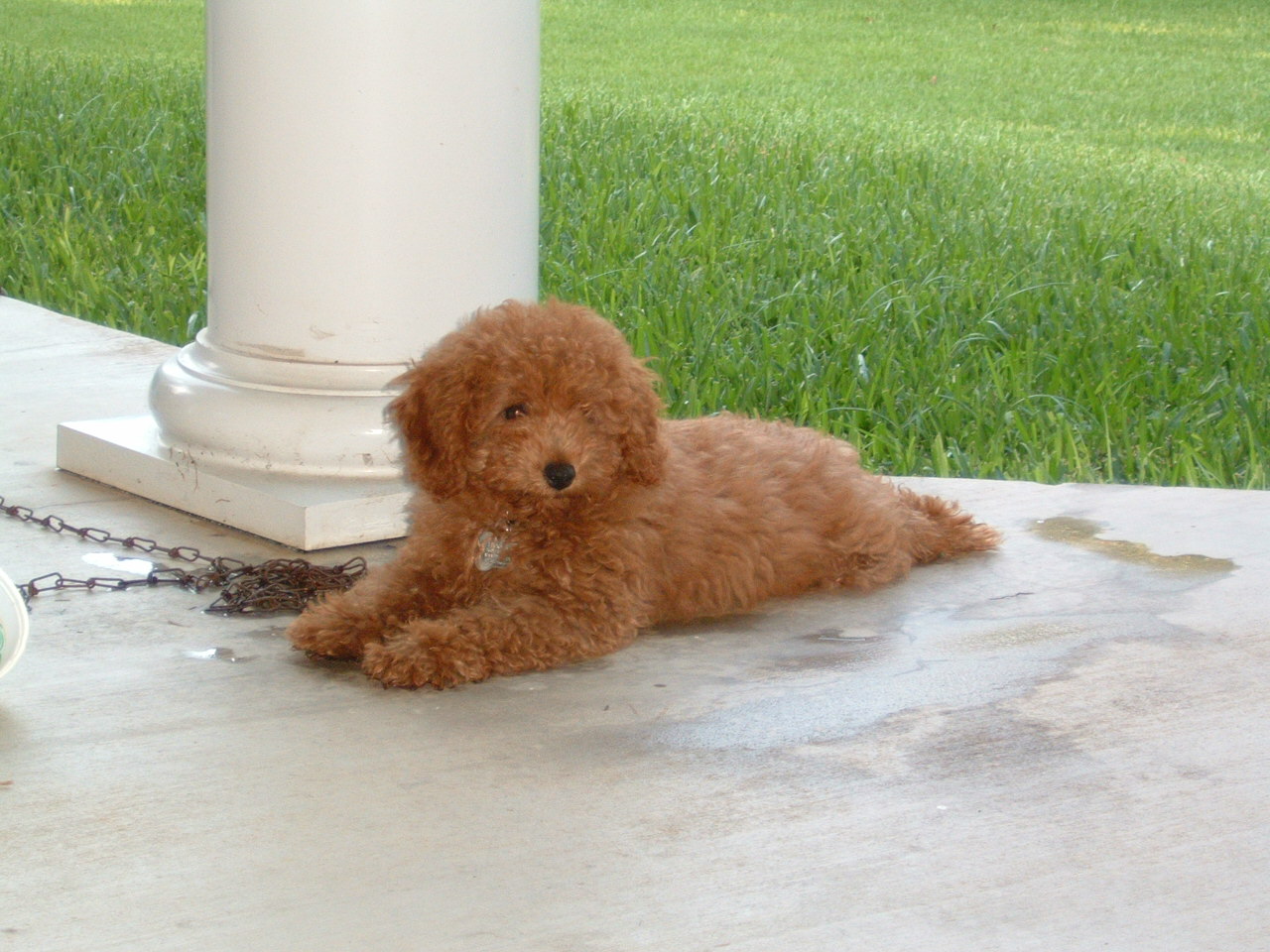 {we call this the frog dog… it became his signature look!}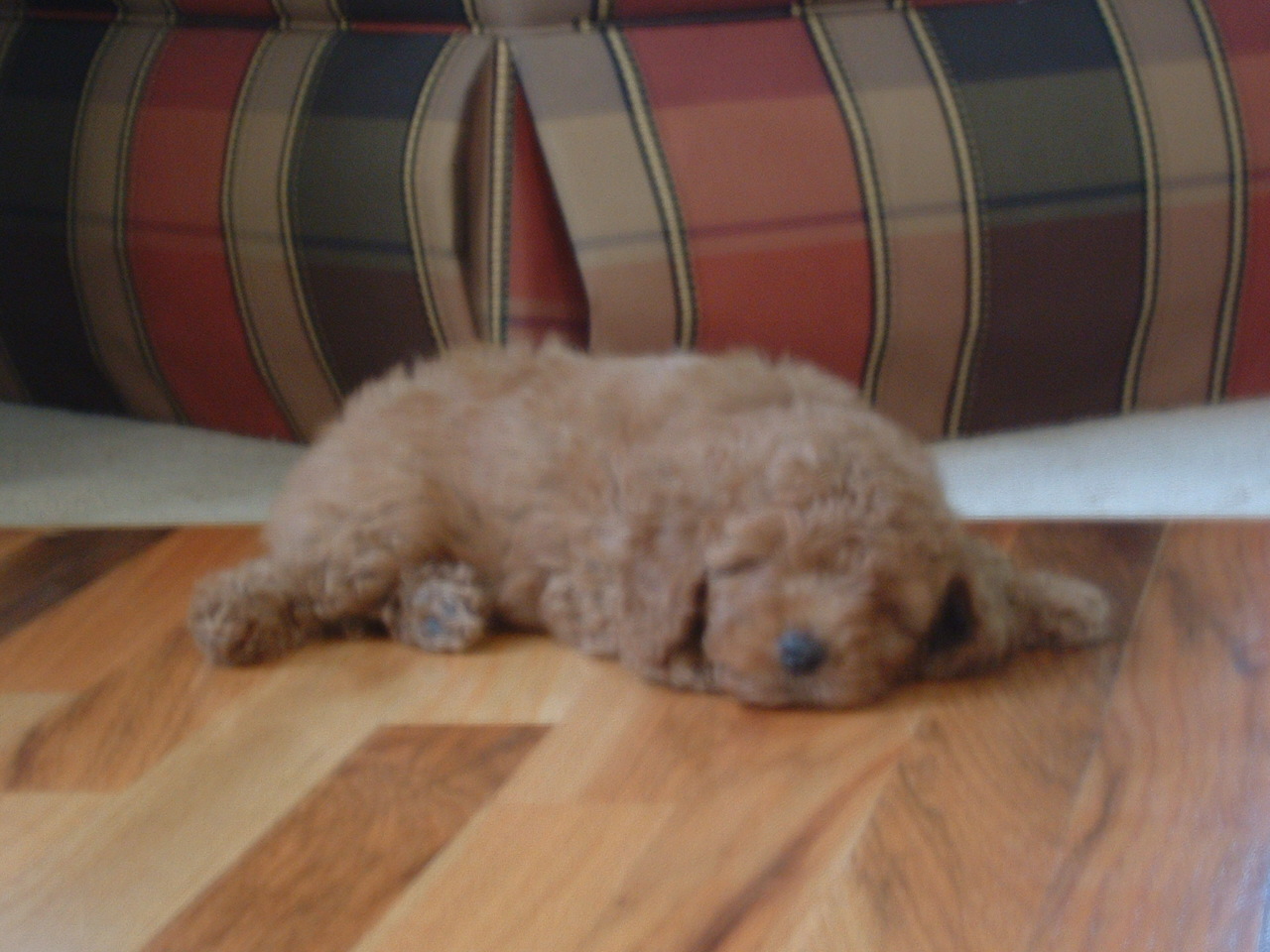 {blurry but still cute}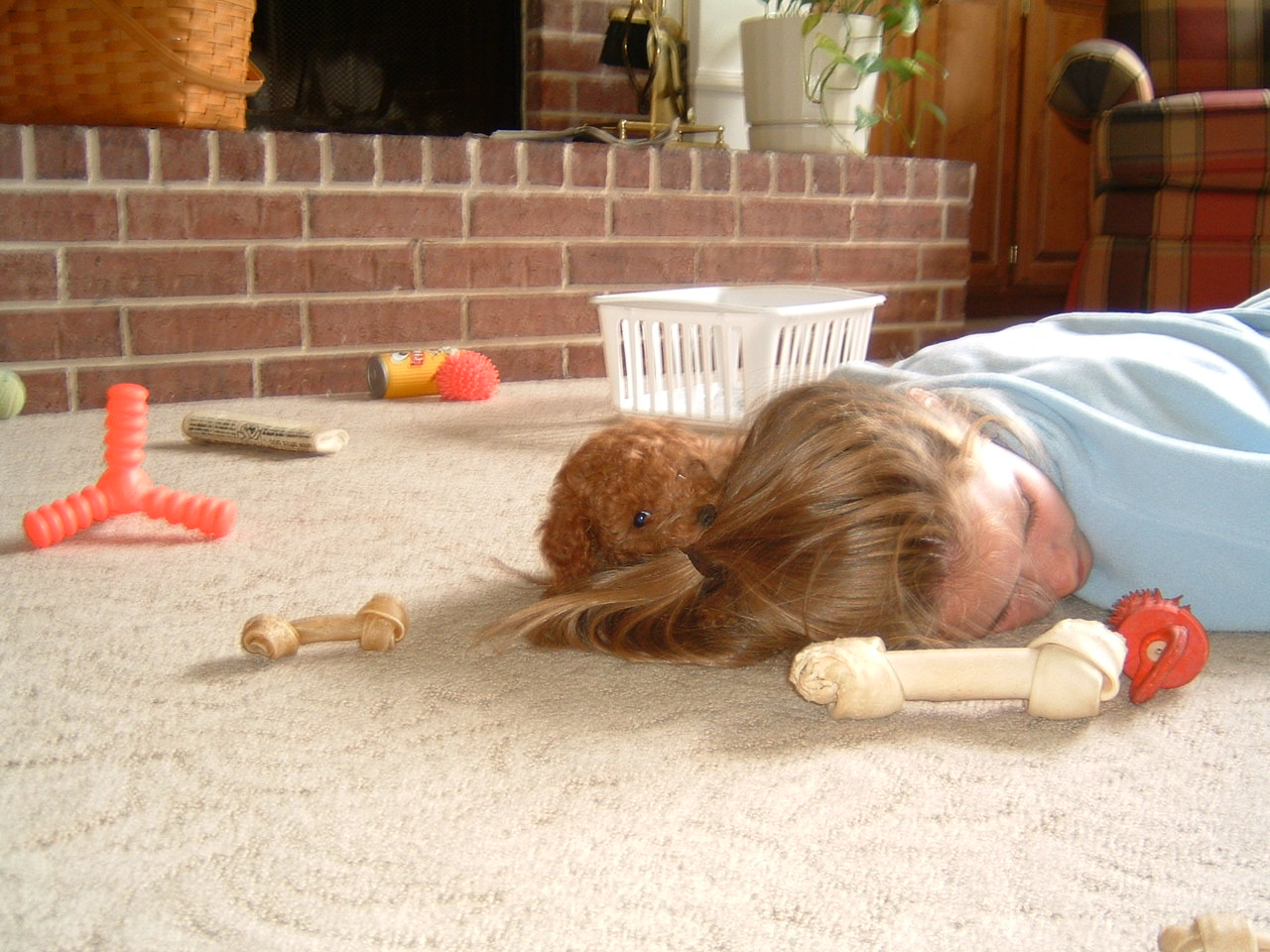 {playing with my ponytail!}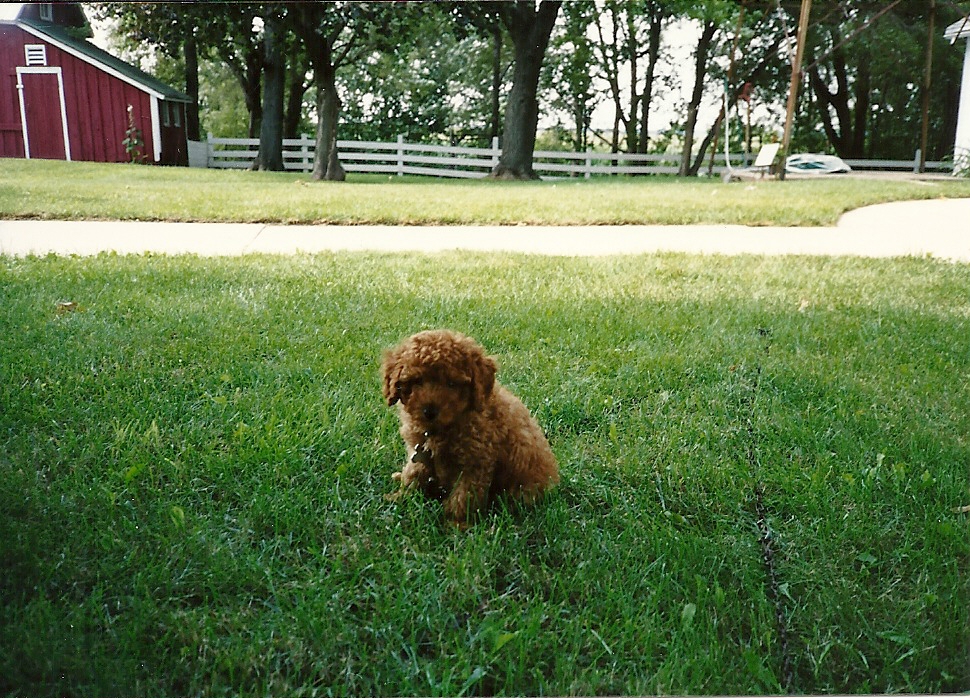 {only a few weeks after getting him, we took him on a flight up to illinois to visit mimi and papa at the farm.  he did great on the plane [although the next year when we took him, it was another story!!], and it was nice because he got to meet mimi and papa as well as my dad's side of the family since we went to a family reunion for my dad's side while we were up there.}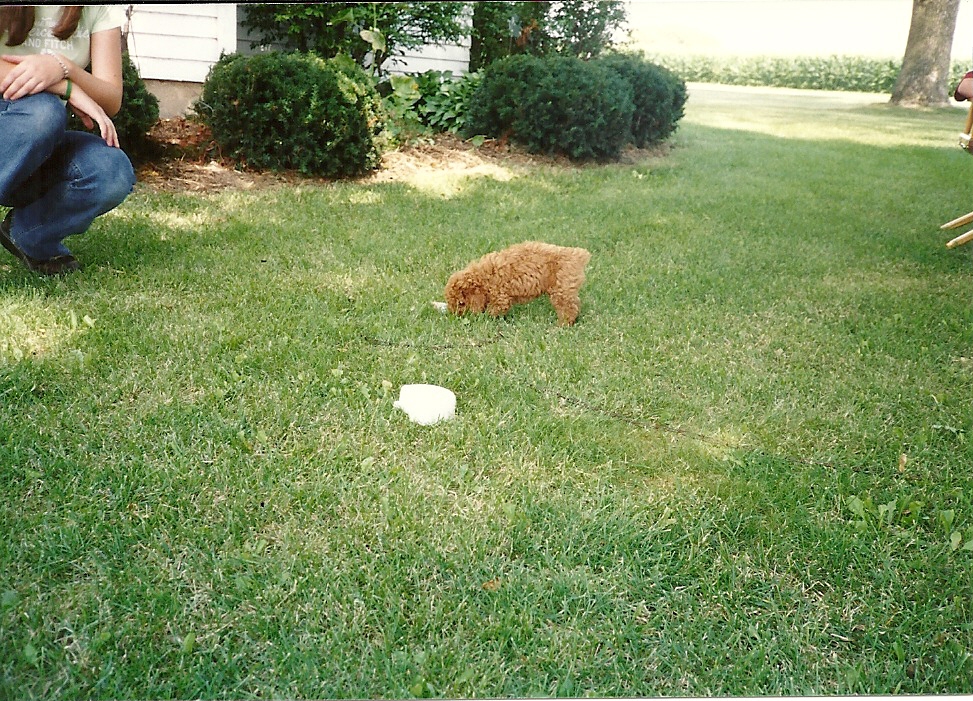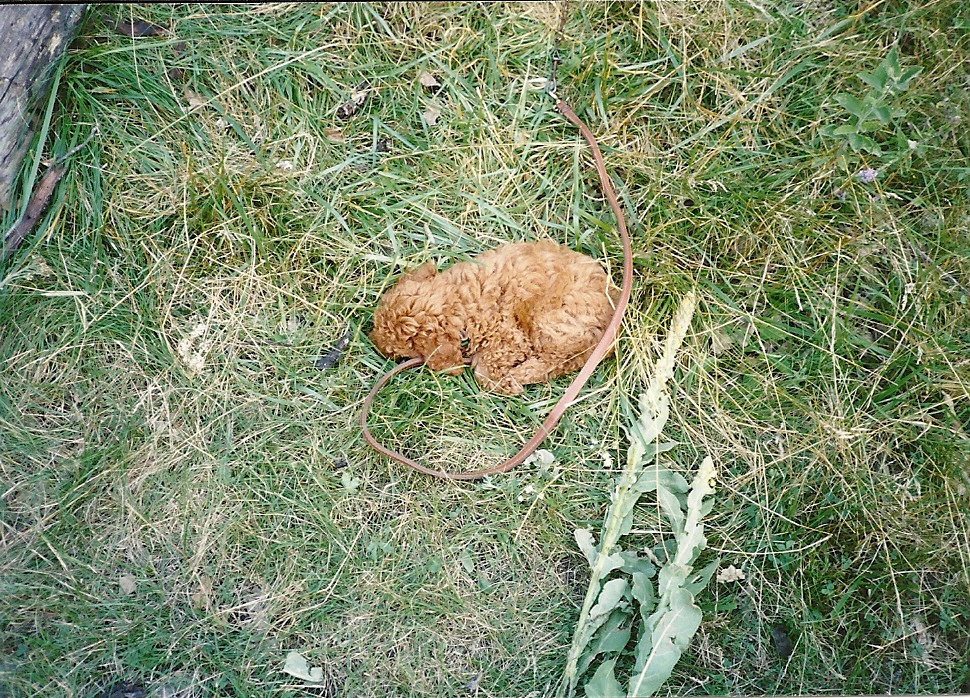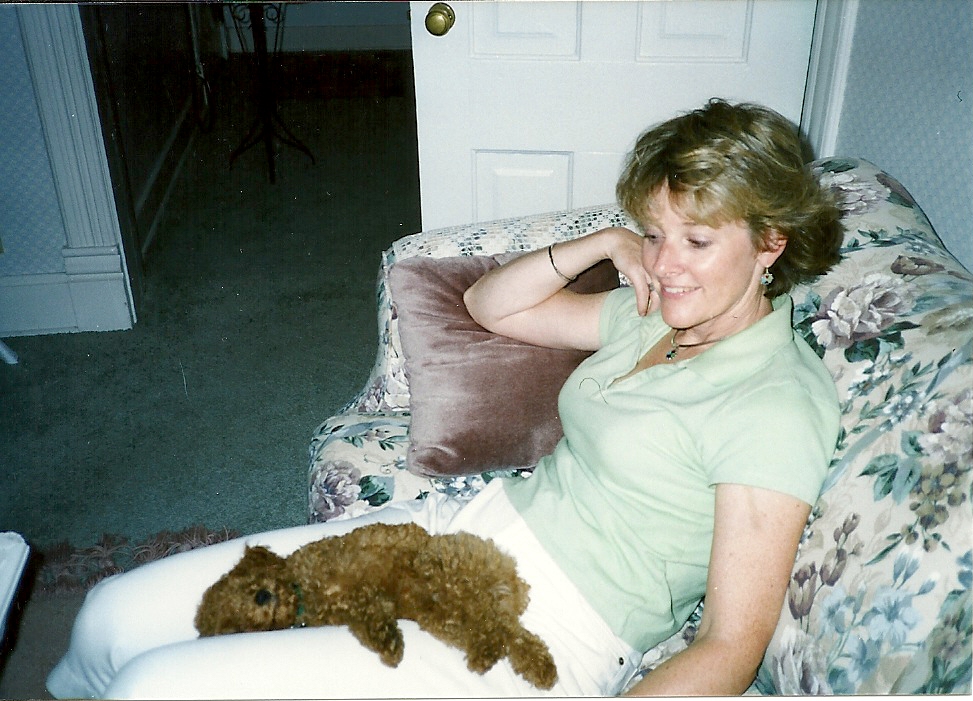 {that little baby boy with mama!}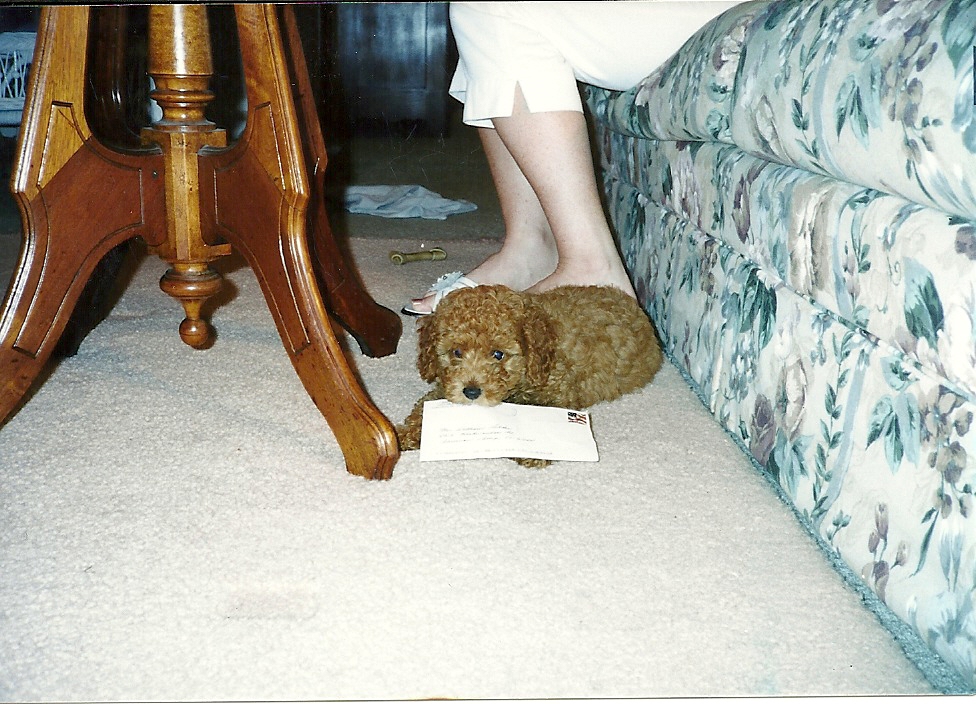 {from an early age, he loved mail.}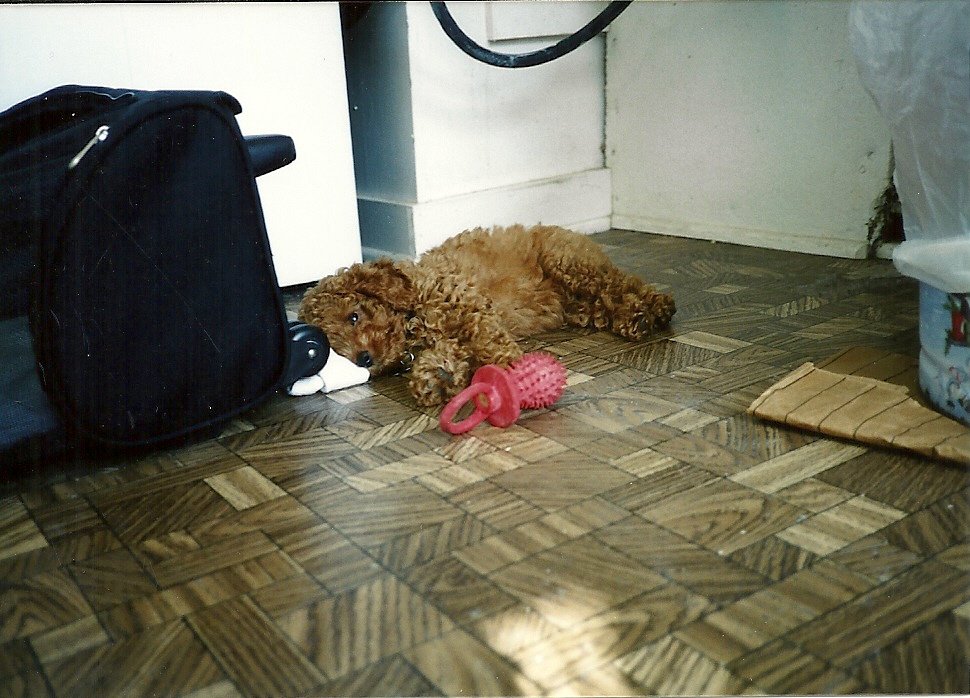 {i can't get over how tiny he was!}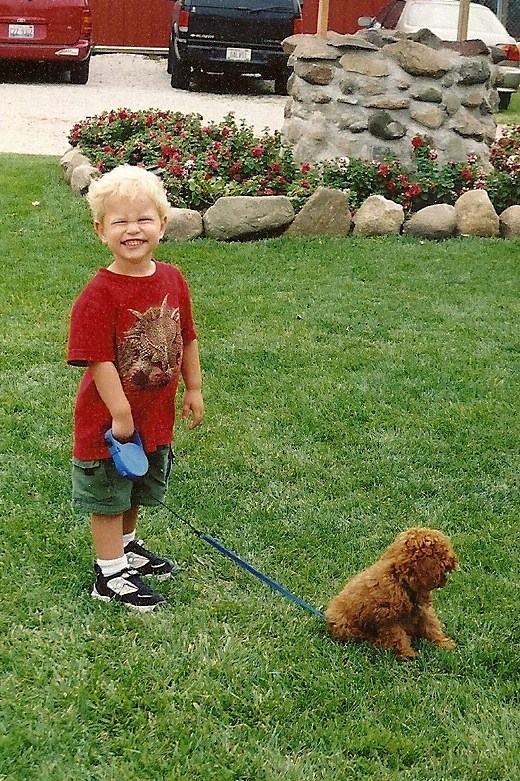 {the cutest picture EVER of baby ryan and baby lucky at the family reunion.  also to be noted:  that tiny little lucky dog was chasing around two full-grown black labs, and they were a little freaked out by him!  probably by his fearlessness more than anything, but it was hilarious.  they totally didn't know what to do with him and kept running away from him, and he kept chasing them!}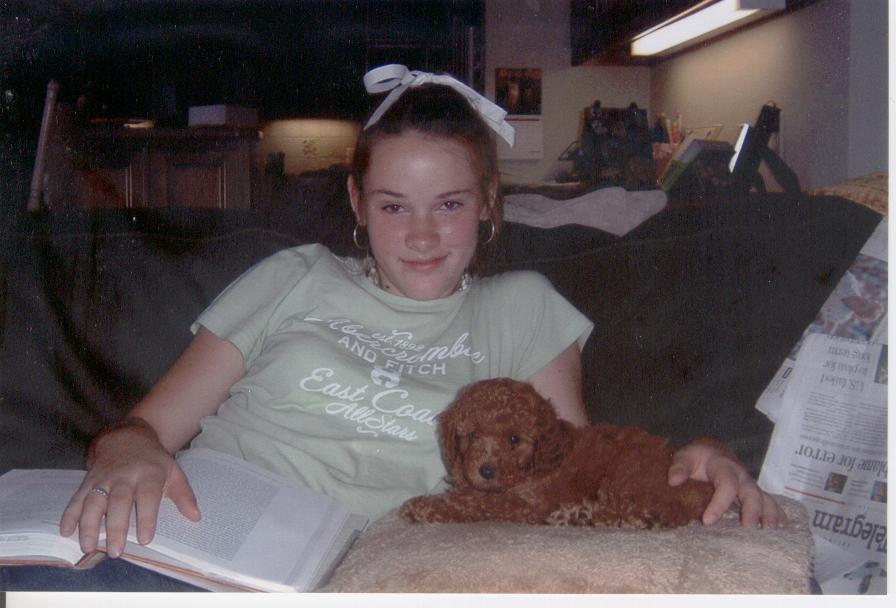 {i was in a bit of an awkward stage…}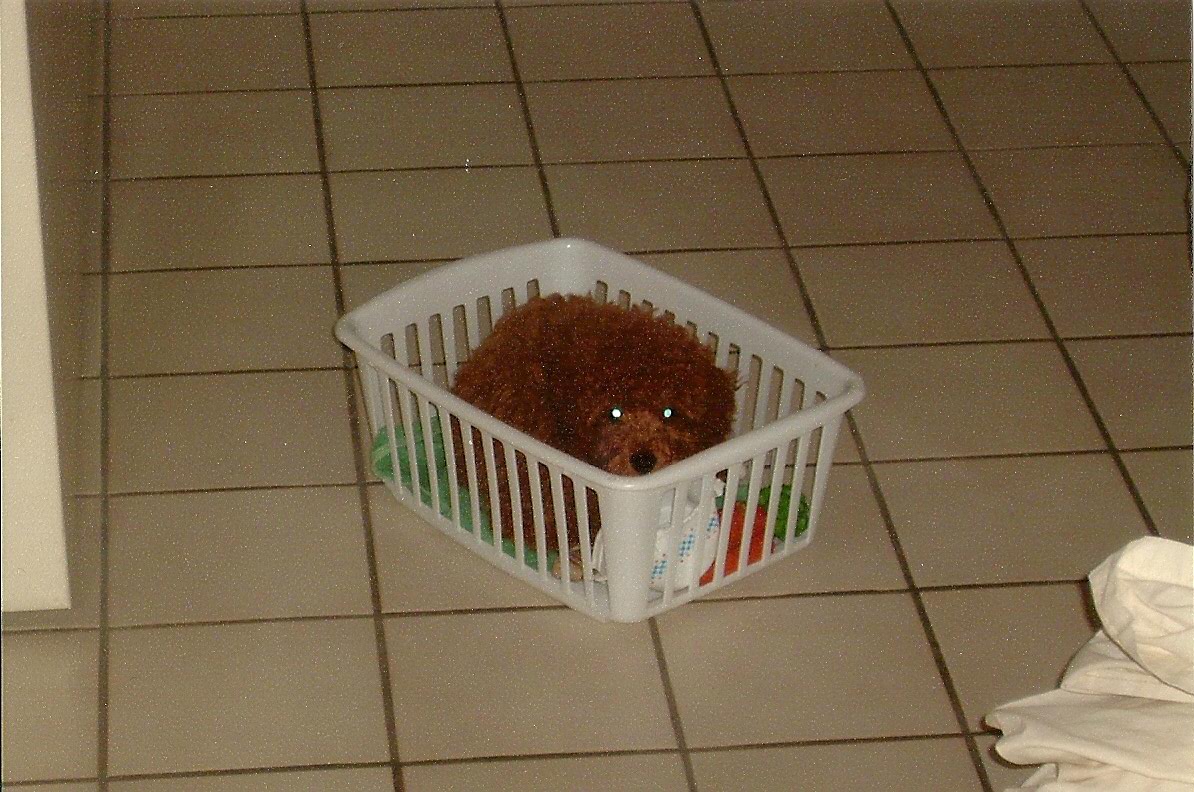 {we also took him to nama's.  this was him in his "boat" that held all his toys.  it's hard to believe that he used to fit inside it!}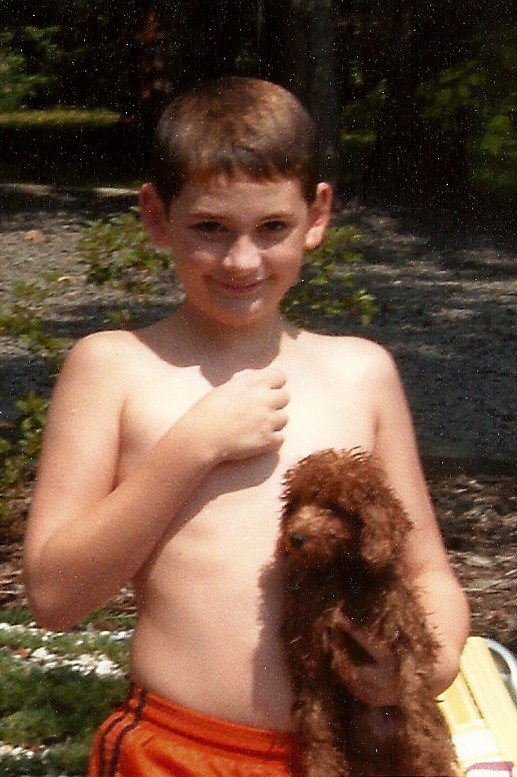 {love this picture of him and little mike after a swim!}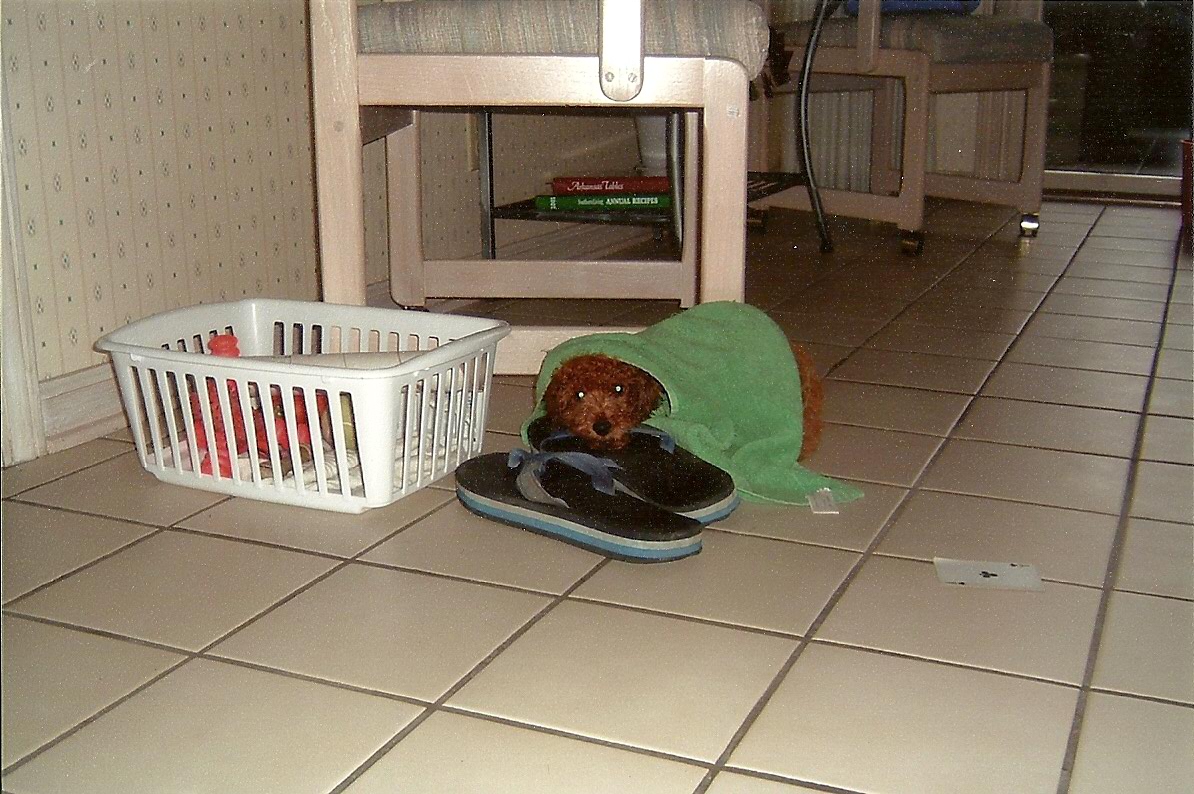 {after a bath}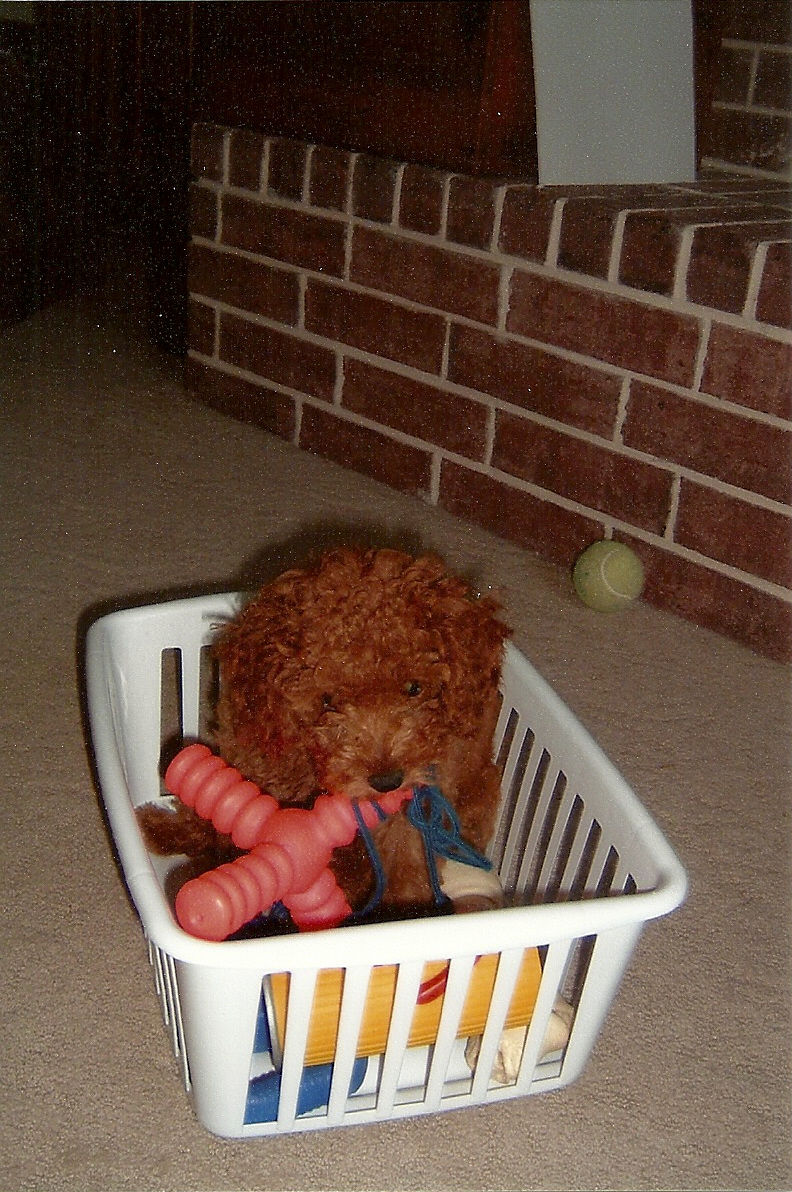 {playing in his boat}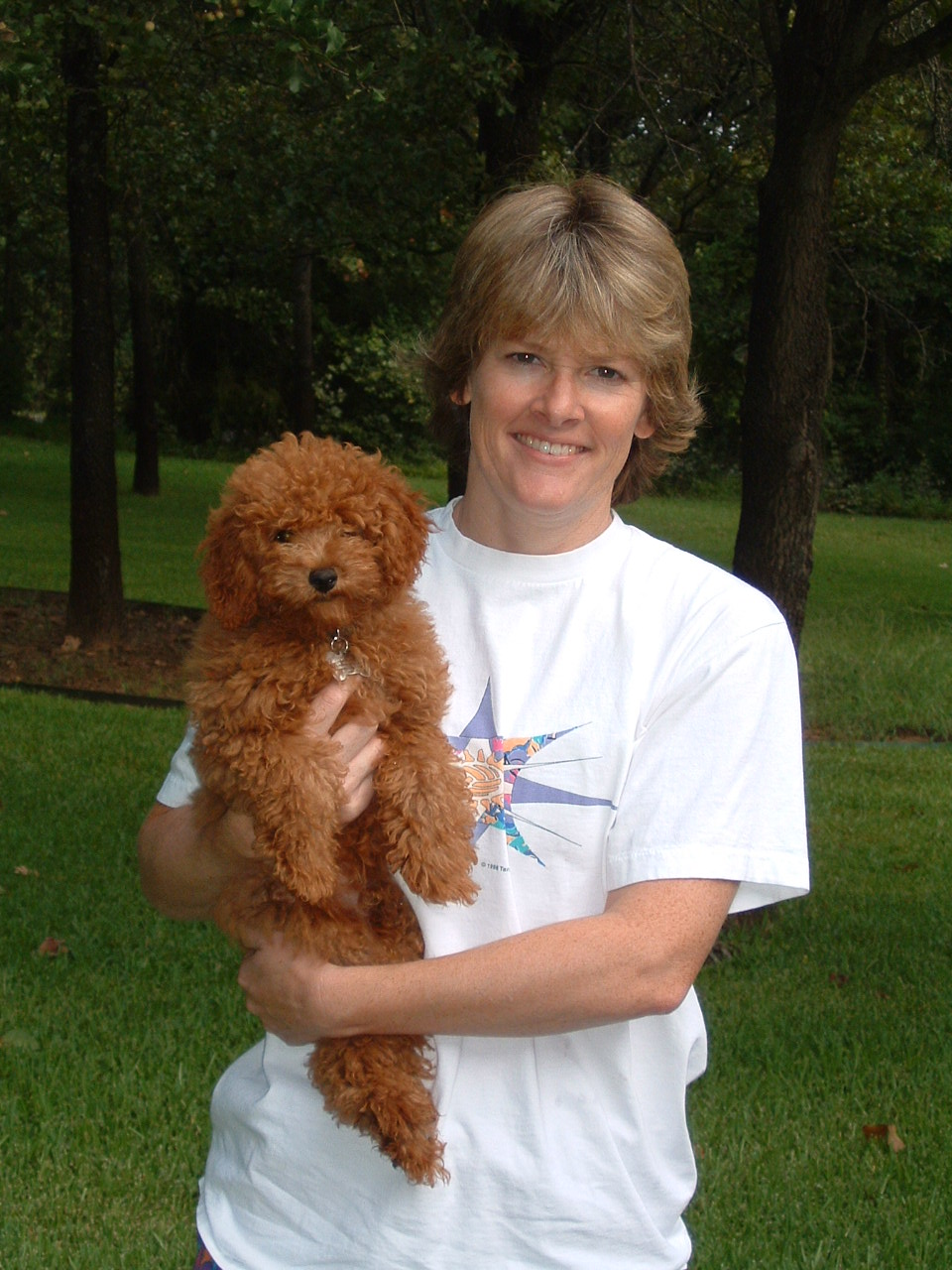 {before his first haircut…}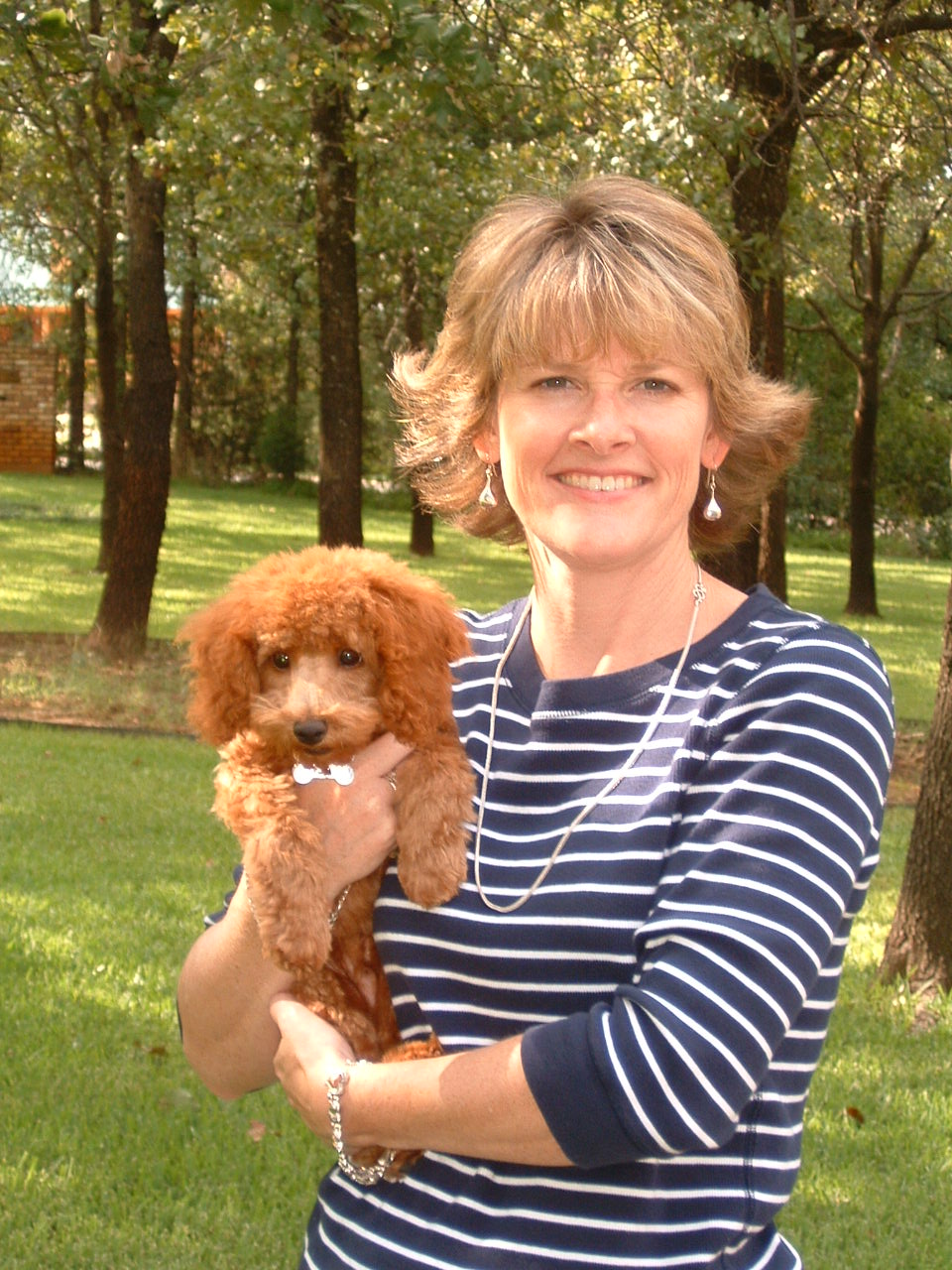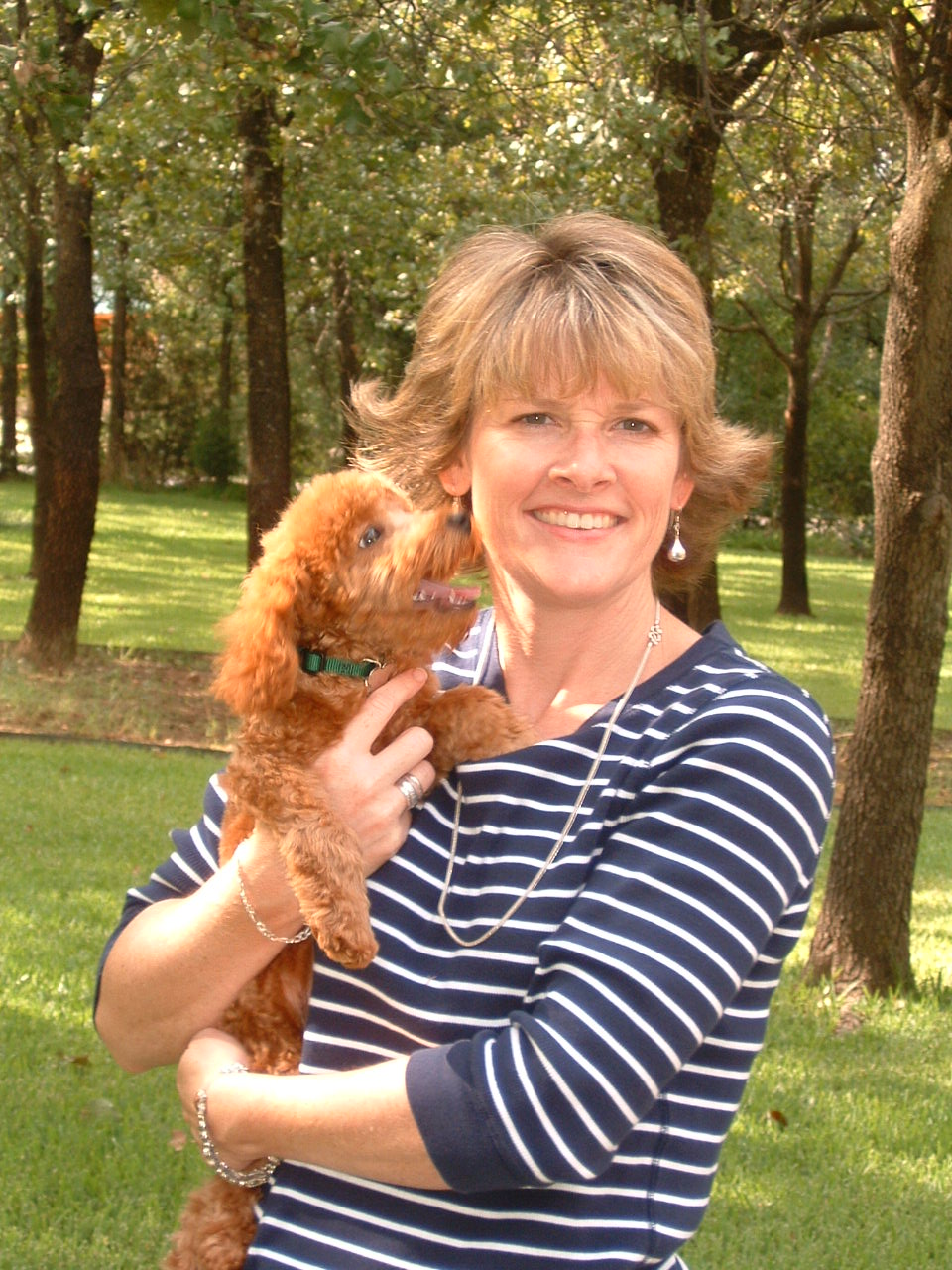 {…and after!  what a handsome little guy.}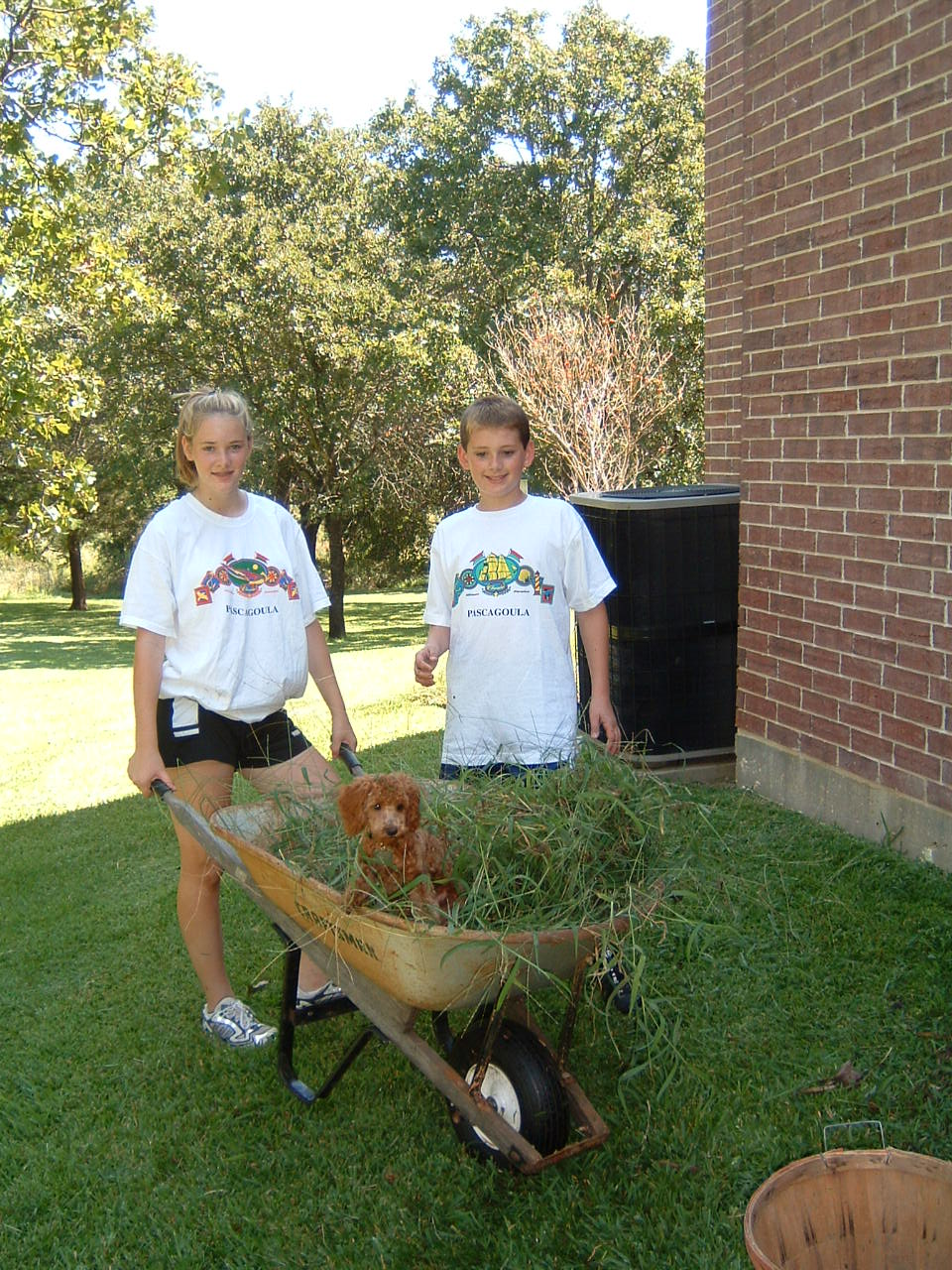 {getting a ride in the wheelbarrow}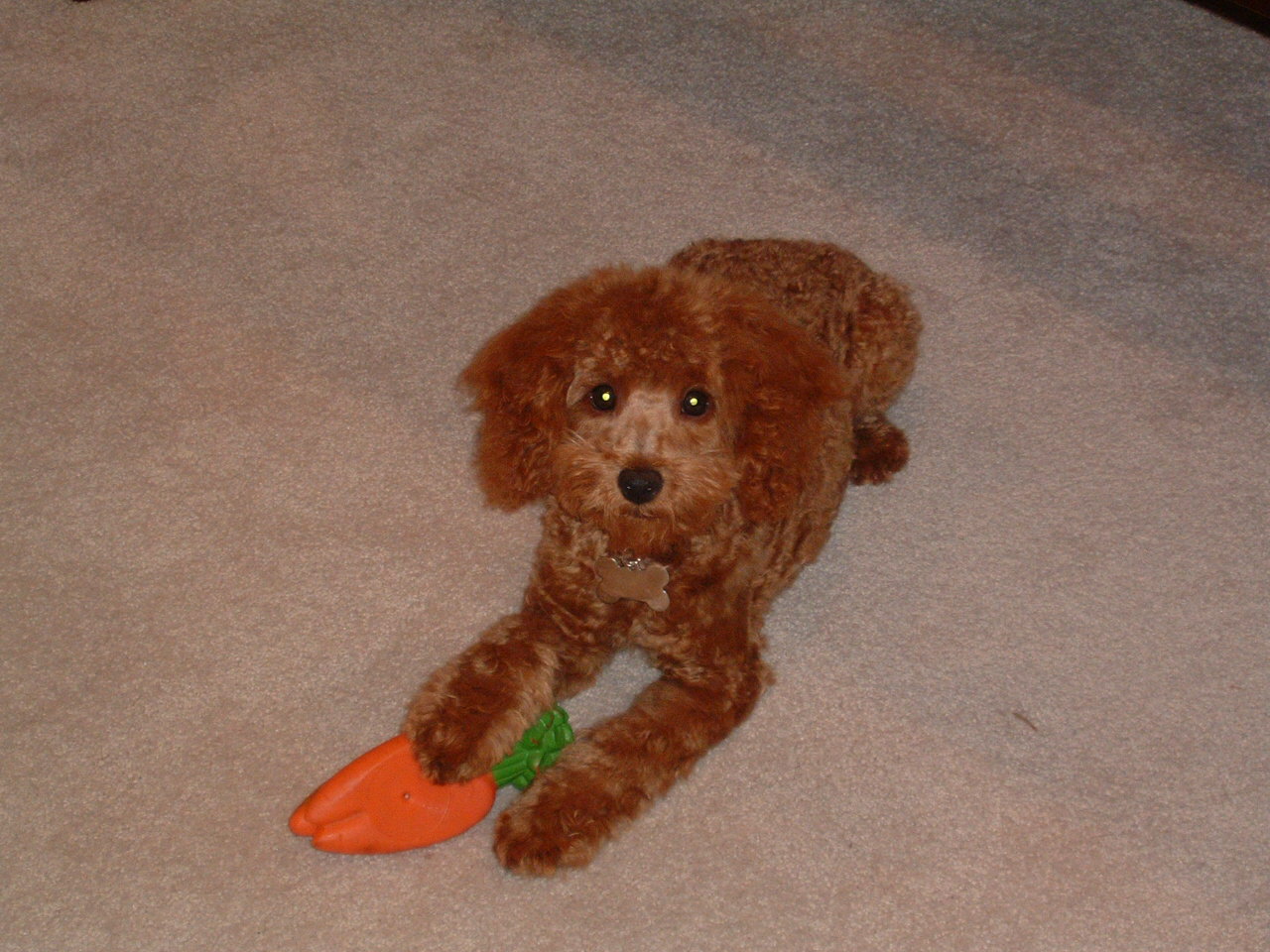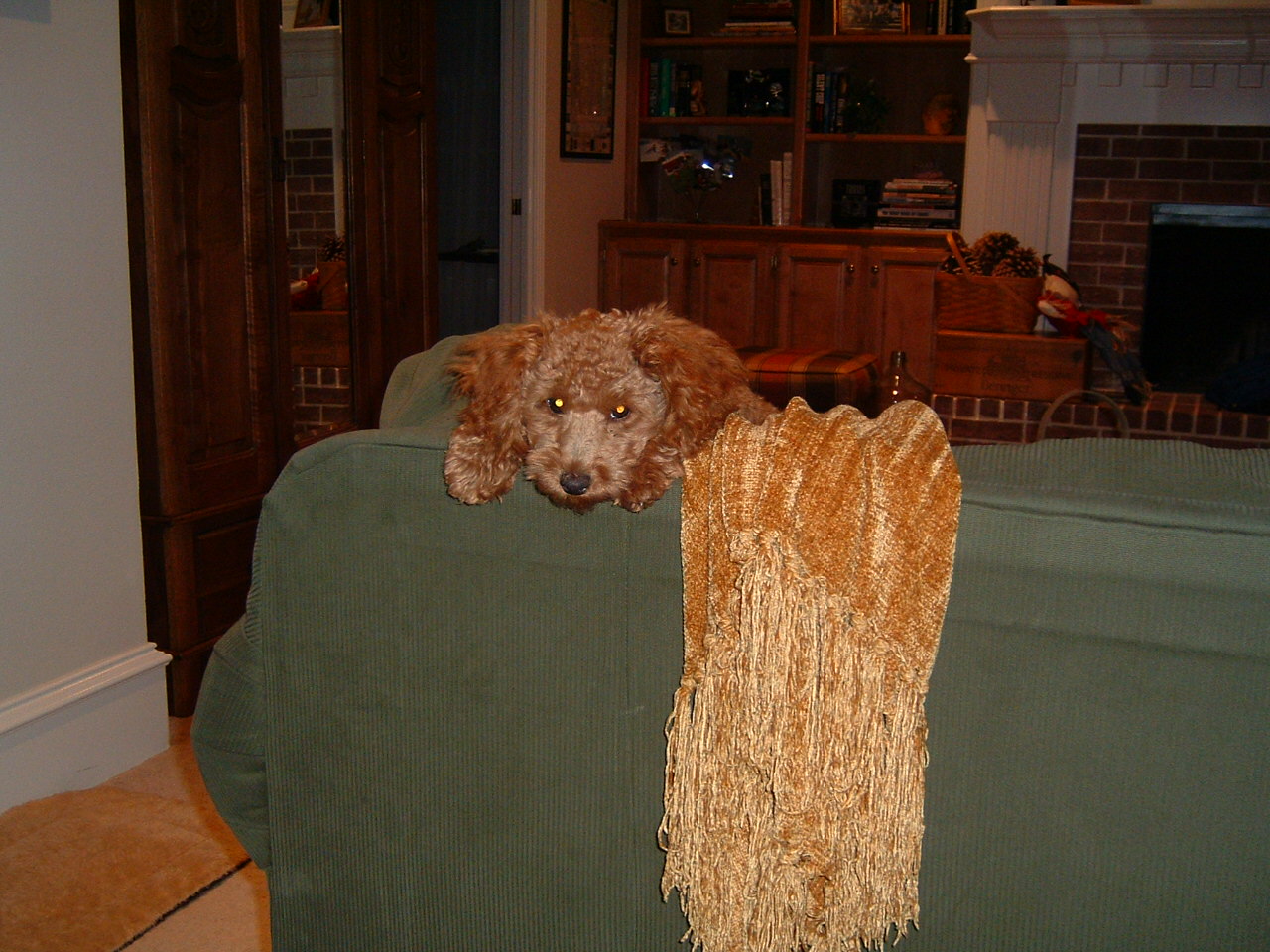 {he has always loved being at the top of the couch}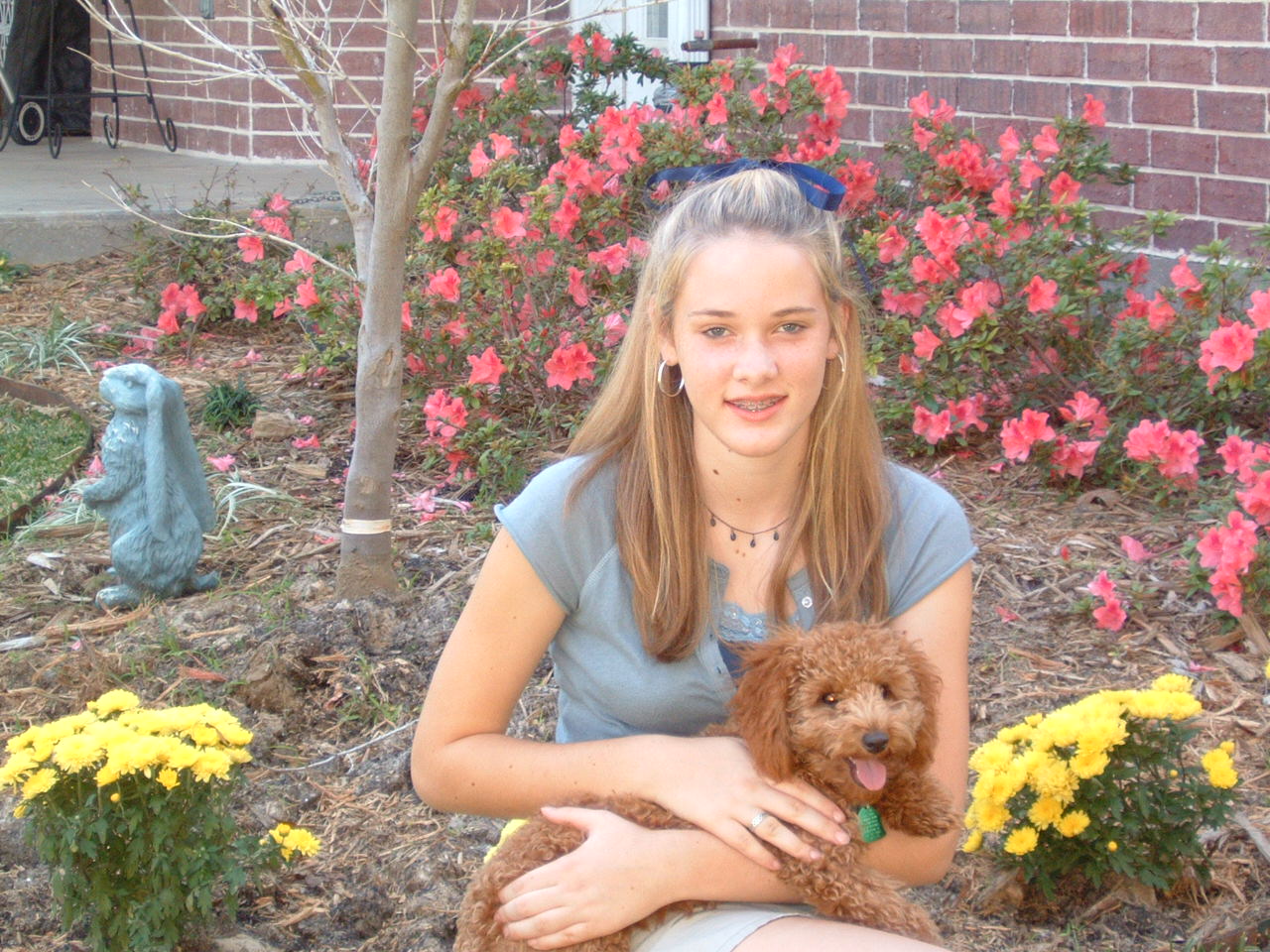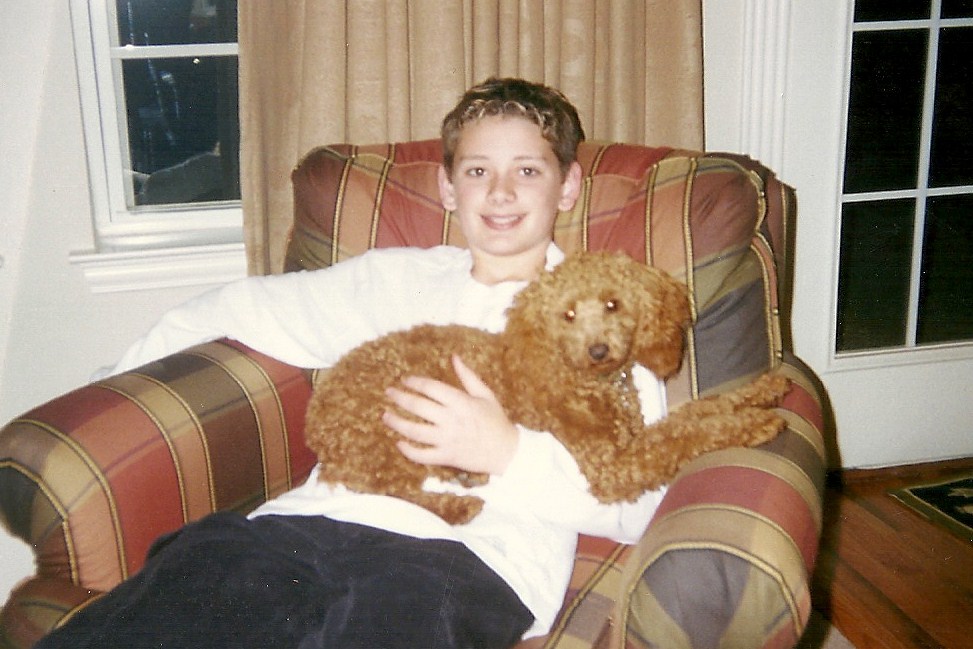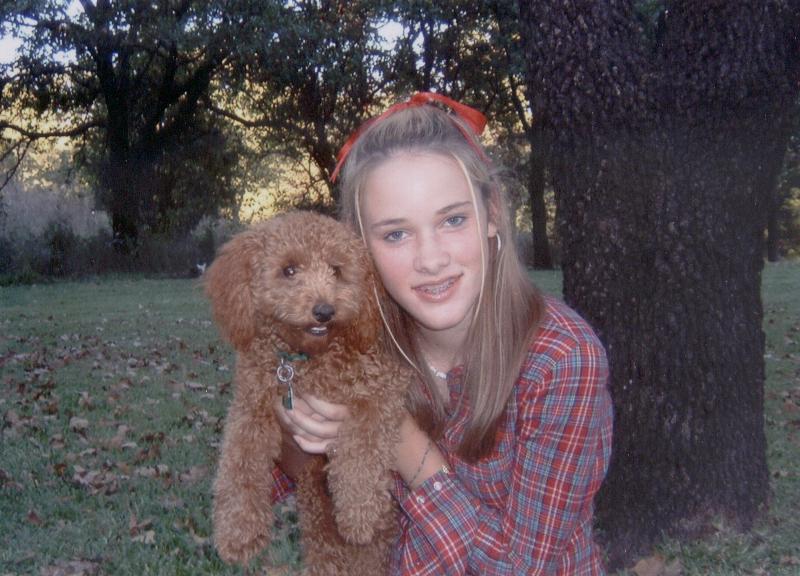 {those two strings of hair on either side of my face are a good look.  NOT.  but at least lucky looks cute!}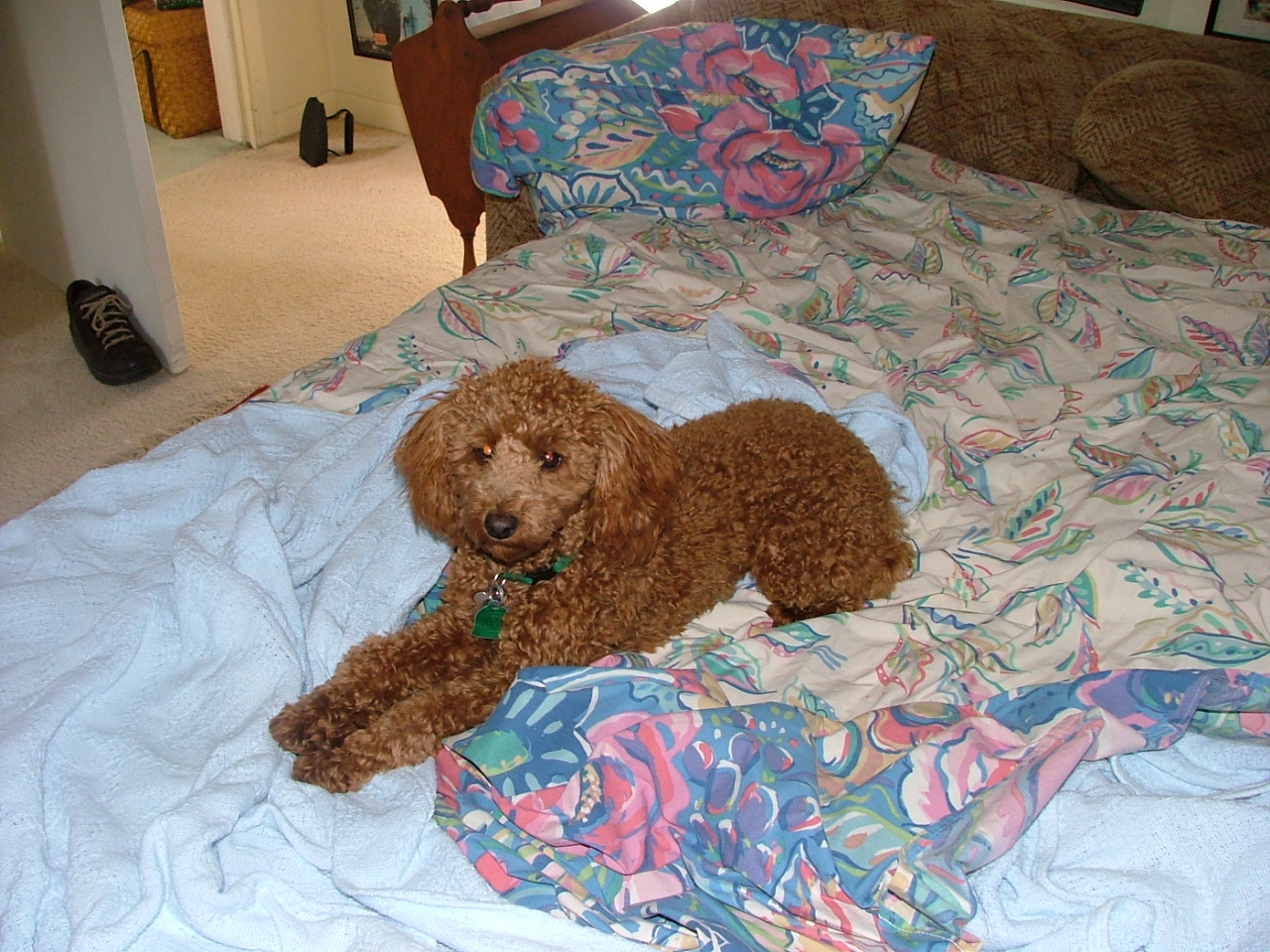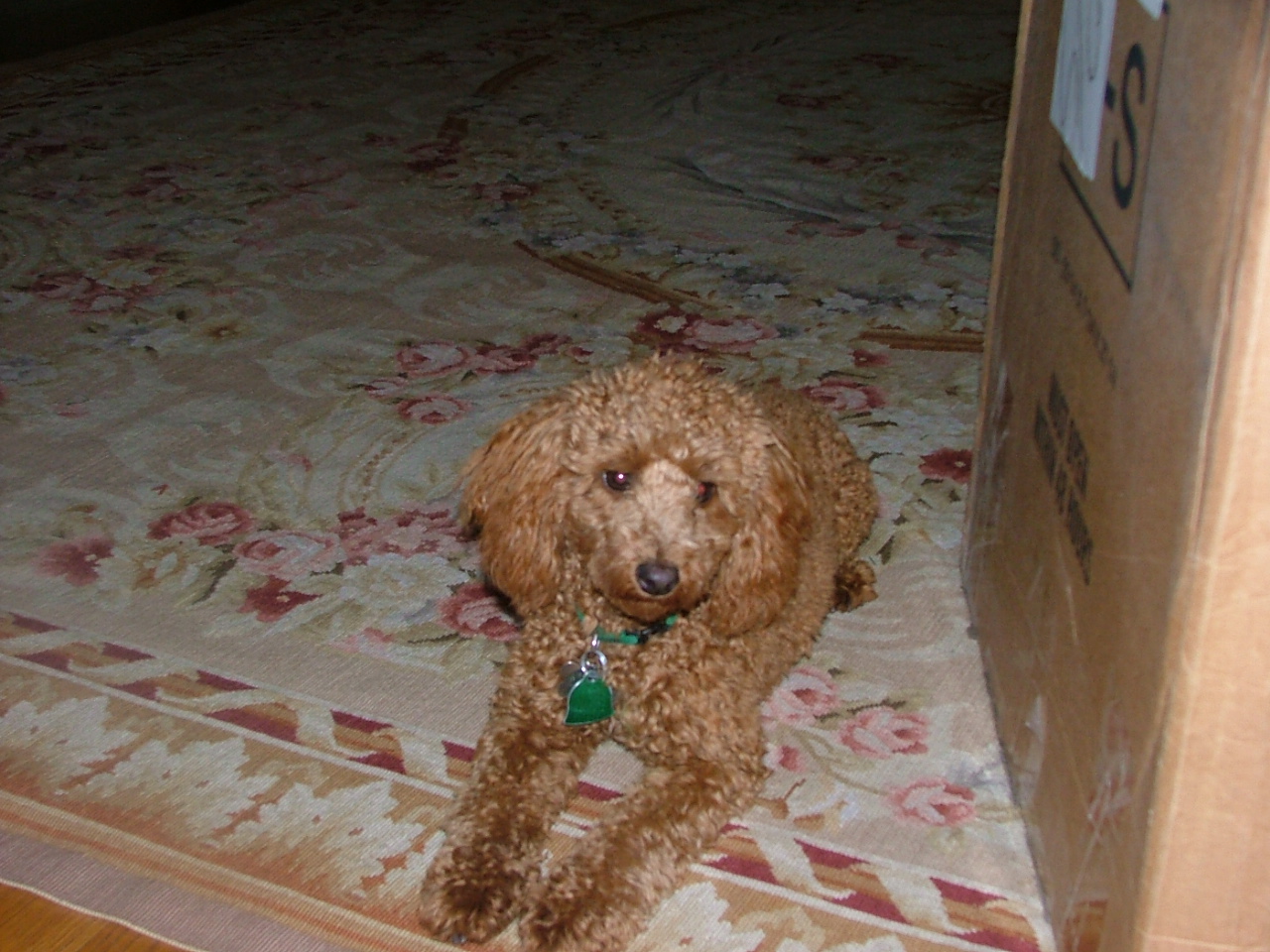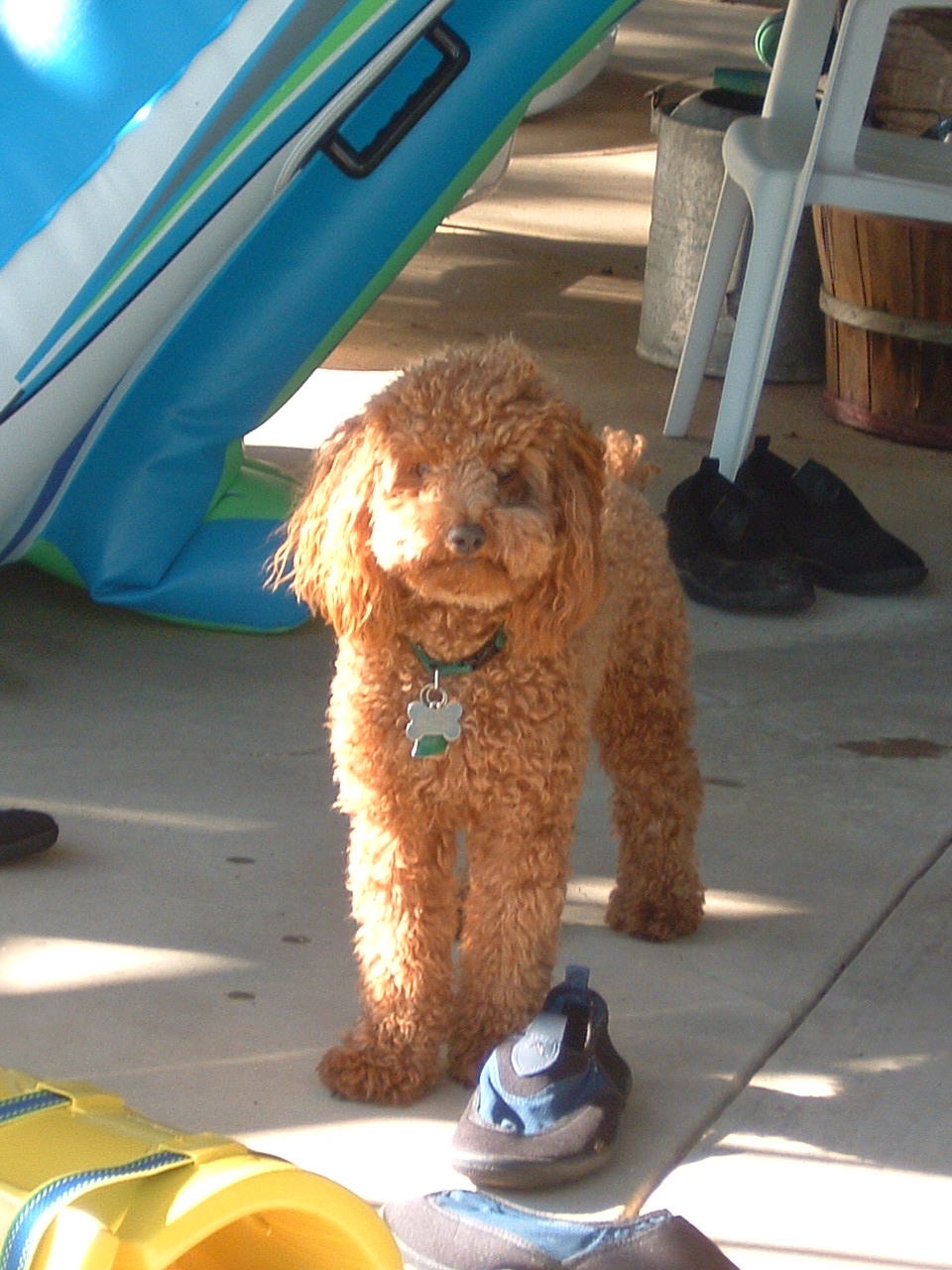 {i can't get over how red he used to be}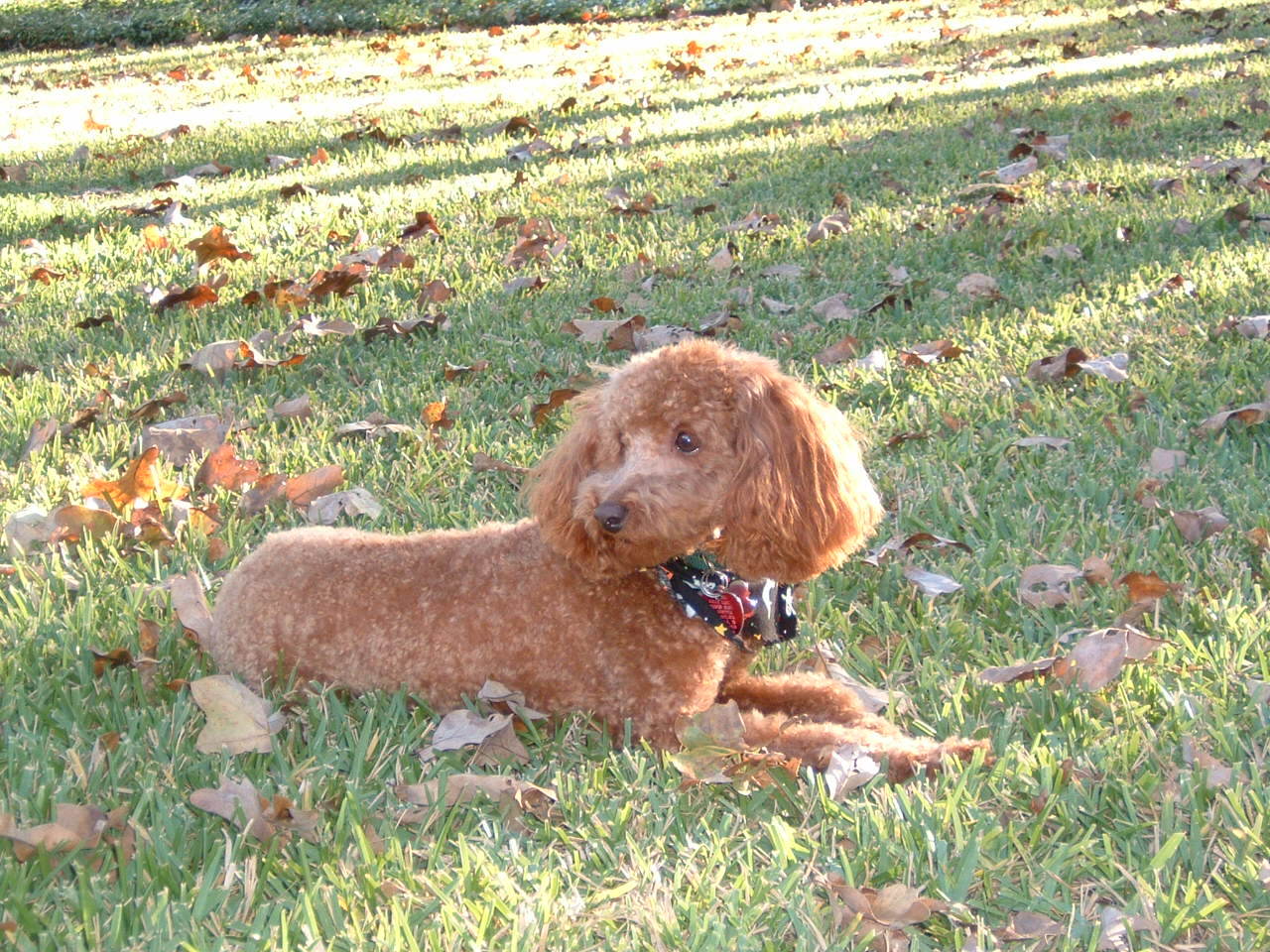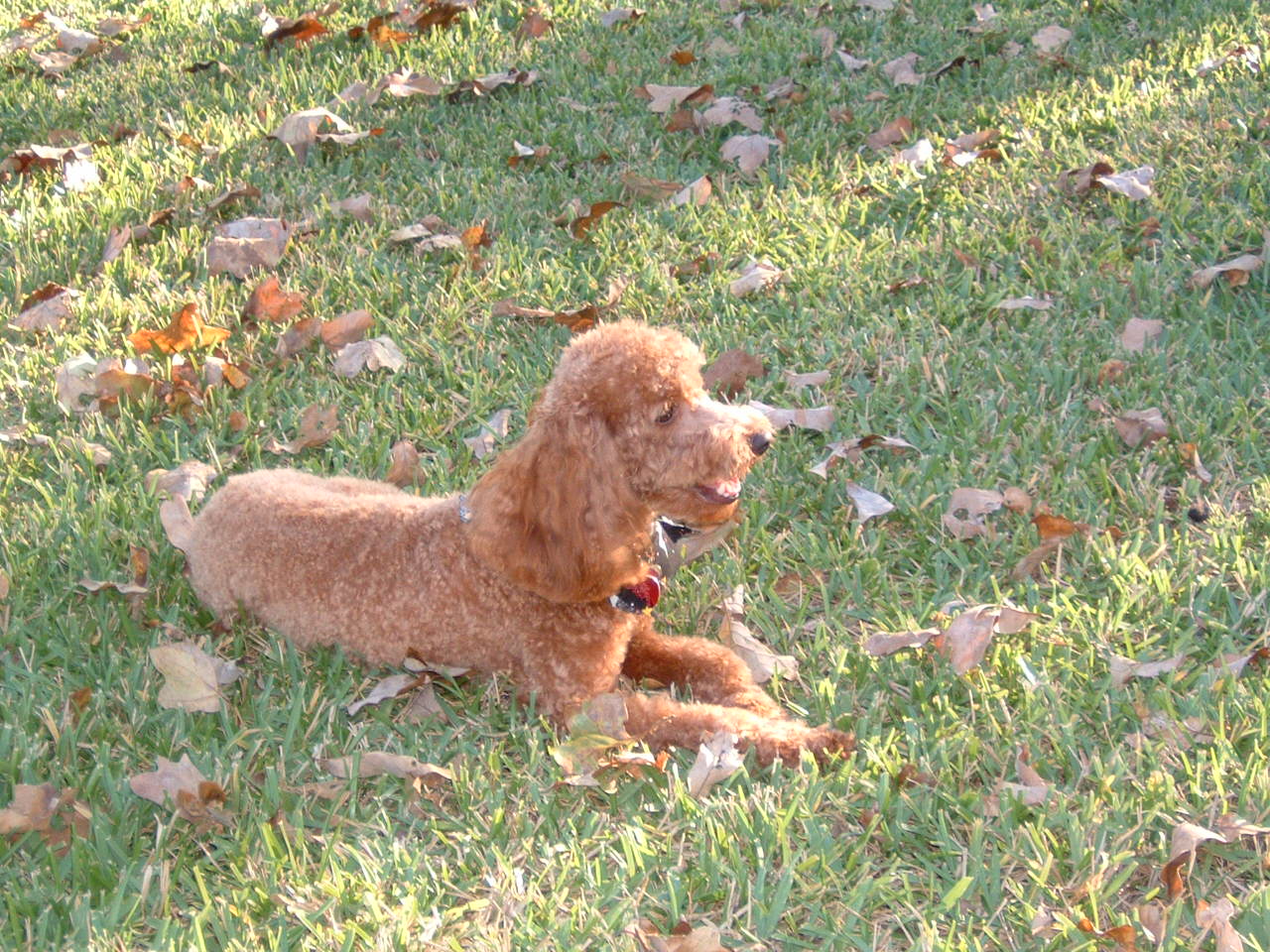 those are the photos i have of lucky as a pup, BUT if i find more, you better believe i will be adding them to this post.  i love this little fella and it's fun to see photos of him when he was so tiny!  the family will get a kick out of these. :)