this past saturday, 12/02/17, was a very exciting day because my brother mike and his girlfriend priscilla got engaged!  we are SO thrilled for them [we love priscilla dearly], and the whole proposal was definitely eventful, to say the least!
mike has had the ring for a few months now and knew he wanted to have a celebration with friends and family after the proposal, so he originally planned on doing it over thanksgiving weekend.  however, due to some of priscilla's [important] family members being out of town over thanksgiving weekend, he ended up moving it to the weekend after thanksgiving.  luckily mike just so happened to have his work christmas party friday night, so it was a good excuse to fly priscilla up from galveston so she wouldn't miss it, and then he could propose the next day.  her birthday was the following week, so he told her that he was going to take her for a nice birthday dinner on saturday night.
i was super pumped to be coming back to texas for this event and wouldn't have missed it for the world!  unfortunately, jamie wasn't able to come home with me for it because it was the weekend of his brother's bachelor party, and we definitely wouldn't have asked him to miss that.  nama, who had joined us for thanksgiving, was also coming back to my parents' house for the party, and we all had to be super secretive about coming back the weekend after thanksgiving because priscilla definitely would have wondered why we were coming so far after having just come the weekend before.  nama and her boyfriend dennis drove in friday during the day and my flight got in later friday night.
the first curveball was that mike called mom and dad on friday night while they were on their way to pick me up from the airport to tell them that he had priscilla had gone to his work party but that she was currently in the bathroom sick and hadn't hardly drank anything… she had gotten some sort of food poisoning or something.  this of course worried us since we hoped that she would be feeling okay the following day for the proposal and also hoped that mike wouldn't catch whatever it was.  it would be horrible if either one of them was ill the next evening… we were anxious and also felt bad for her since it's no fun being sick like that, even if it's not your engagement weekend.  but all we could do was pray that she felt better the next day and that mike stayed healthy.
thankfully, our prayers were answered and mike texted us the next day to say that she was feeling better [and he hadn't gotten whatever it was].  so then began our busy day of helping him prepare for the proposal!  he had enlisted our help in advance because priscilla was staying at his apartment for the weekend [since she lives in galveston for med school right now], so that made it difficult for him to be able to get away to set anything up.  and it worked well for us because we were so excited to be involved!
mom, mimi, and i ran some errands in dallas to get ready for the proposal and the party, and dad, nama, and dennis met up with us for a 3 o'clock "dinner" [more like linner.  or dunch] ;) at henry's majestic.  and then at 4, we began setting up the proposal site!  he proposed under this lovely little stone pergola in his neighborhood… he lives in the state thomas neighborhood of uptown dallas, which is already a very cute area, with lots of stone and wrought iron, old streetlights and big fancy gas lanterns, and trees lining the streets.  the pergola was a perfect place, as it was a little off the beaten path, and we decorated it with fairy lights, rose petals, a couple flower arrangements, and lots of candles.
  mike was planning on taking priscilla to get drinks at this cool little craft cocktail bar, parliament, prior to the proposal, and our plan is that we would be done setting up the pergola by 5 and would get the hell outta dodge, which we did.  around 5:15, mike would say that he wanted to show her some cute christmas lights before heading to dinner at uchi, where he had reservations.  he would take her over to the pergola [only a couple minute's walk from parliament], and would then propose.  he had a videographer to video the event and a photographer to take pics [both the videographer and photographer were priscilla's friends], so they showed up around 4:45 to get set up, and we told them to text us when the proposal had happened and mike and priscilla left to go to dinner so that we could come pick everything up.
so everything was going according to plan, and we had parked our cars down a few streets to wait for the whole event to finish, making sure to avoid parliament so as not to run into mike and priscilla.  it was a nice day, so we were outside just talking and enjoying speculating what was going on, and dennis went to use the restroom and check the score of the auburn-georgia tech game in one of the bars across the street, state & allen, which was on the corner and had a nice patio area and an open-air vibe.  feeling like it could be a while before we were able to pick everything up from the proposal site, i took his lead and went to use the restroom a couple minutes later just to be on the safe side.  i entered the establishment on the edge of the patio and past the bar, feeling a little sheepish since i was using their bathroom without buying a drink, but nobody seemed to pay too much attention.  there are sort of three side by side rooms in the bar, and the restroom is off of the second room, so when i walked out, i decided to go a different way so that no one would notice that i only came in to use the restroom.  instead of going back through to the first room and out towards the car, i walked through the second room to go out to the patio that way, and THEN.  the WORST THING HAPPENED.
i was about to walk out onto the patio but suddenly froze.  there were mike and priscilla, sitting at the patio.  priscilla was facing towards me, mike facing away from me, and a million things were running through my mind because i was SO not expecting to run into them, and i was about to slip away quietly but she IMMEDIATELY SAW ME and said my name in a questioning voice, kind of like, what are you doing here?  and guess what i did????  i ran away into the third room and hid.  yep, just ran away, didn't stop to say hi, nothing.  super smooth, jess.  but ughhhhh, it was my worst nightmare!!!!  it all happened too fast and unexpectedly for me to come up with a good story.  and then i was freaking out, not knowing what to do because i was stuck in that room and I HAD JUST RUINED MIKE'S ENGAGEMENT.  [i found out later that parliament had been closed til 5 so they came to state & allen instead.]
within a minute or two, i saw them walking away in the direction of the pergola, and when the coast was clear, i ran back to my family, completely distraught.  they thought i was joking at first when i told them what had happened, but i was almost in tears and they figured out pretty quickly that this was no joke.  but what could we do but laugh a little about the whole thing?  and maybe cringe a little as we replayed it in our heads.  so we waited an agonizingly long time, wondering what mike had said to priscilla when she saw me and whether he had proposed yet and if she said yes [we expected she would, but you never know!].
and finally the videographer texted my mom, but when we got there, mike and priscilla were still there, so we waited some more, and eventually we figured out that they were waiting for us.  so we got out of the car and congratulated them, and i apologized for my horrible mishap.  we laughed about it and mike was so happy the proposal was over that he wasn't even mad at me!  it was a beautiful moment to get to see them right after it happened, all happy and breathless.
and then we said goodbye to them, and mike took priscilla to dinner at uchi, and we finished taking everything down.  we went over to mike's apartment to change our clothes, and then headed to social house for the final surprise of the evening.  mike had reserved the top floor for a big party with all their family and friends to celebrate the engagement.  we got there early to decorate, and mom had gotten a gorgeous cake for the event, and mimi got some adorable cookies.  mike had made priscilla a video with all their friends and family telling fun memories about the two of them and wishing them happiness in their engagement and a tear-jerking message of his own, so he showed that to her and then told her about the party.  they showed up to social house to all their friends and family cheering and it was so sweet.  it was such a fun night, with champagne flowing and delicious hors d'oeuvres and lots of happiness and love.  it brings me to tears thinking about it.  i'm so proud of my brother bear for putting so much work into making it perfect.
here are some gorgeous pictures of the night taken by priscilla's talented friend hope: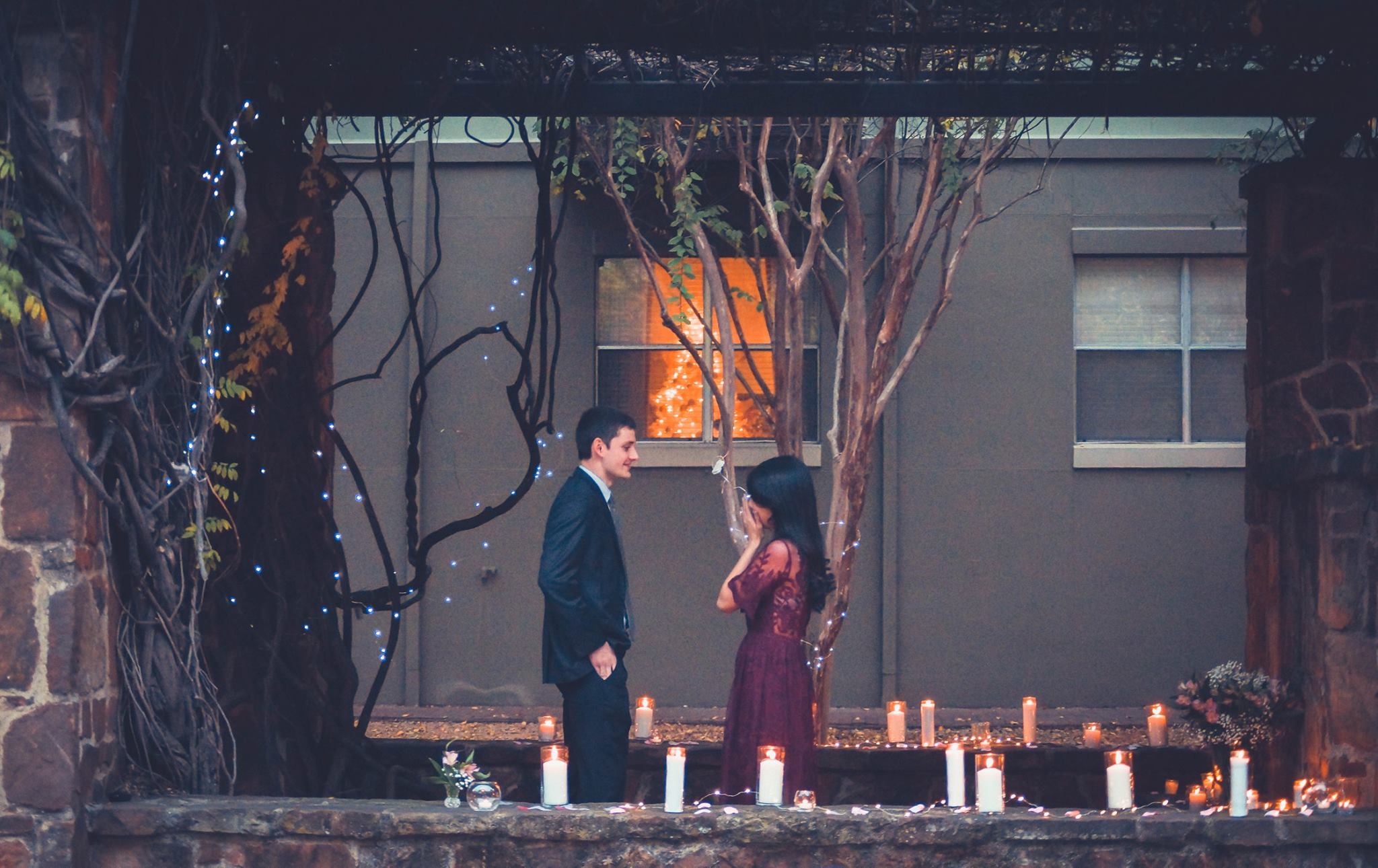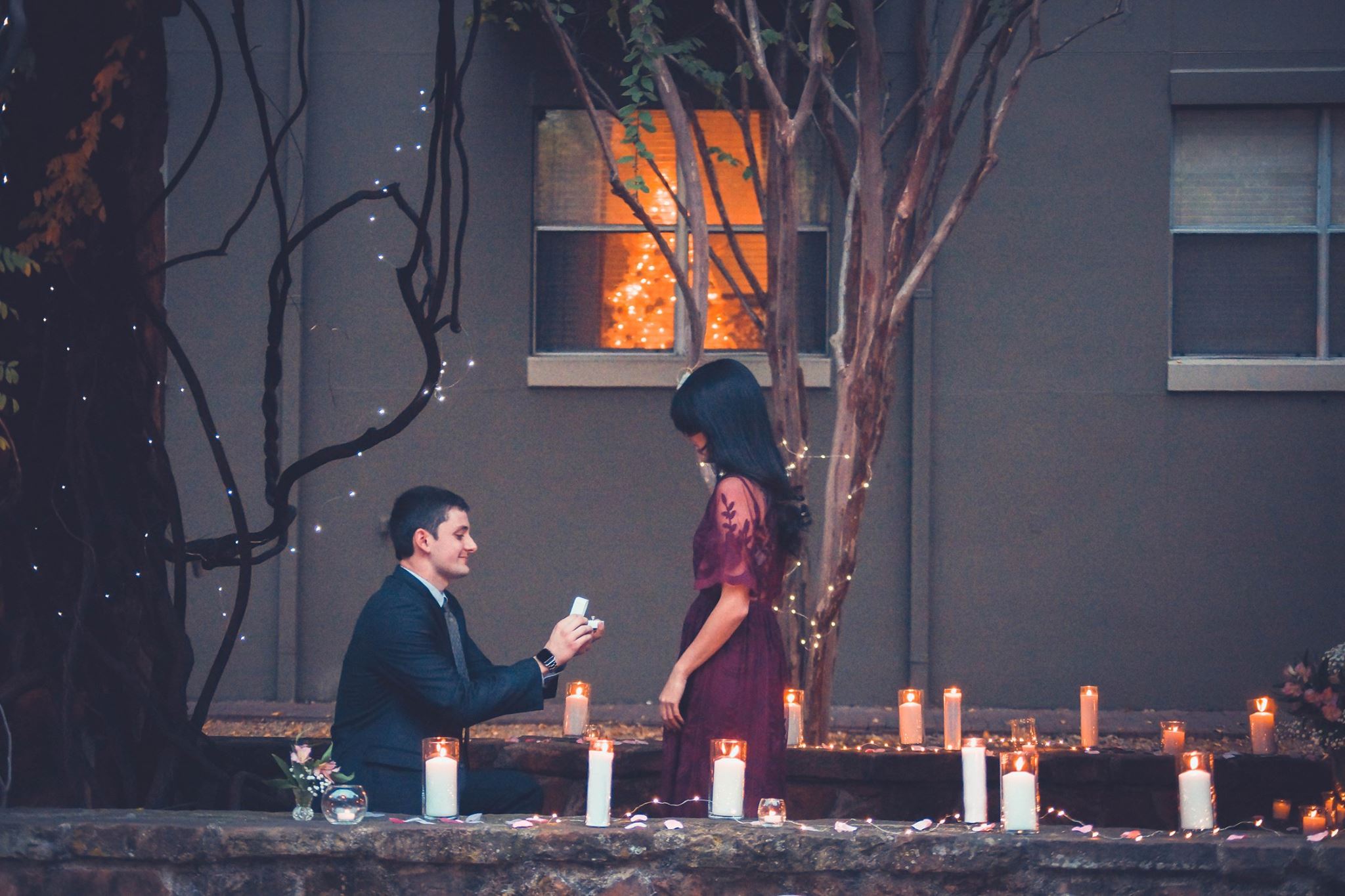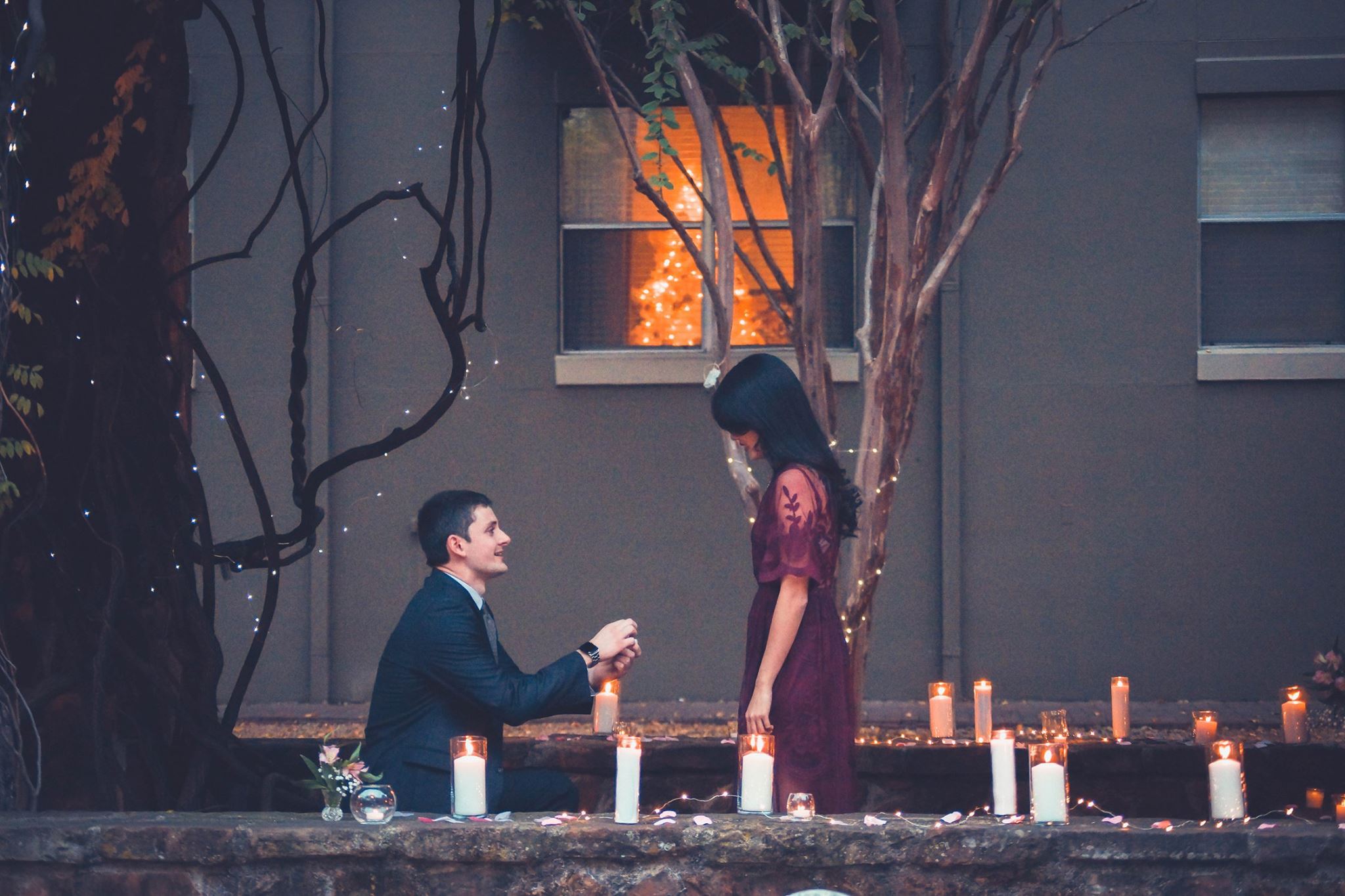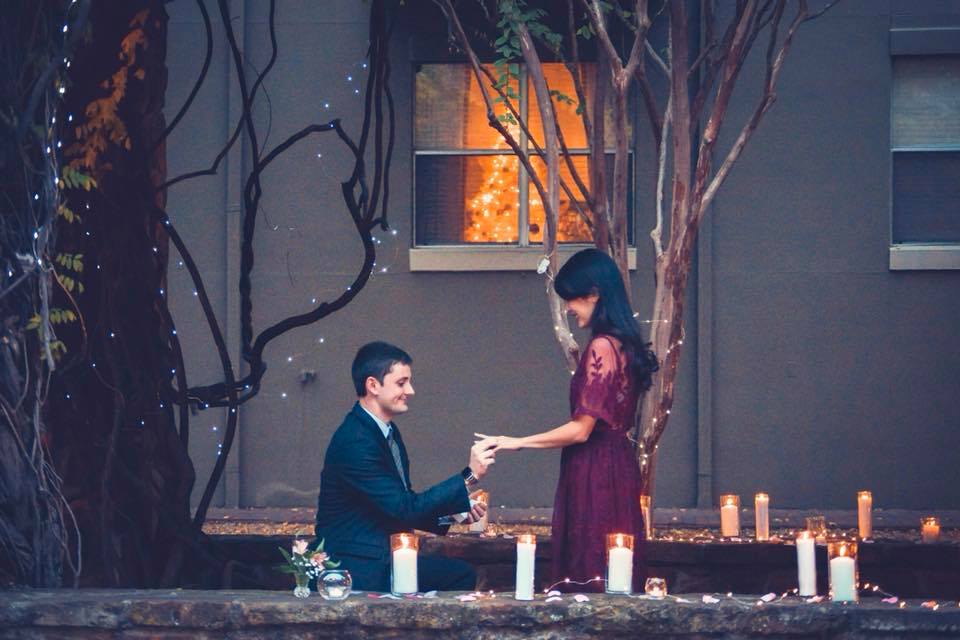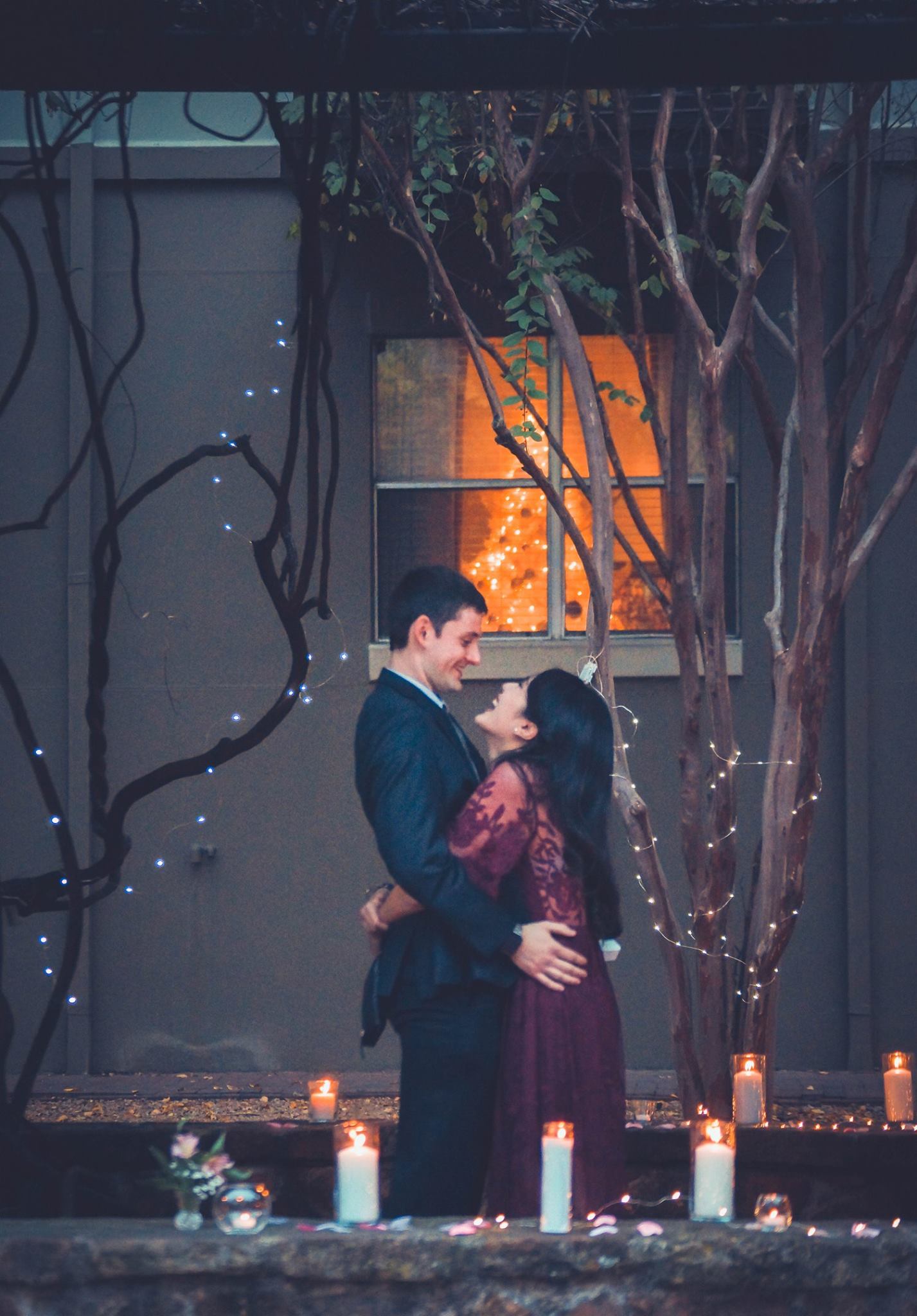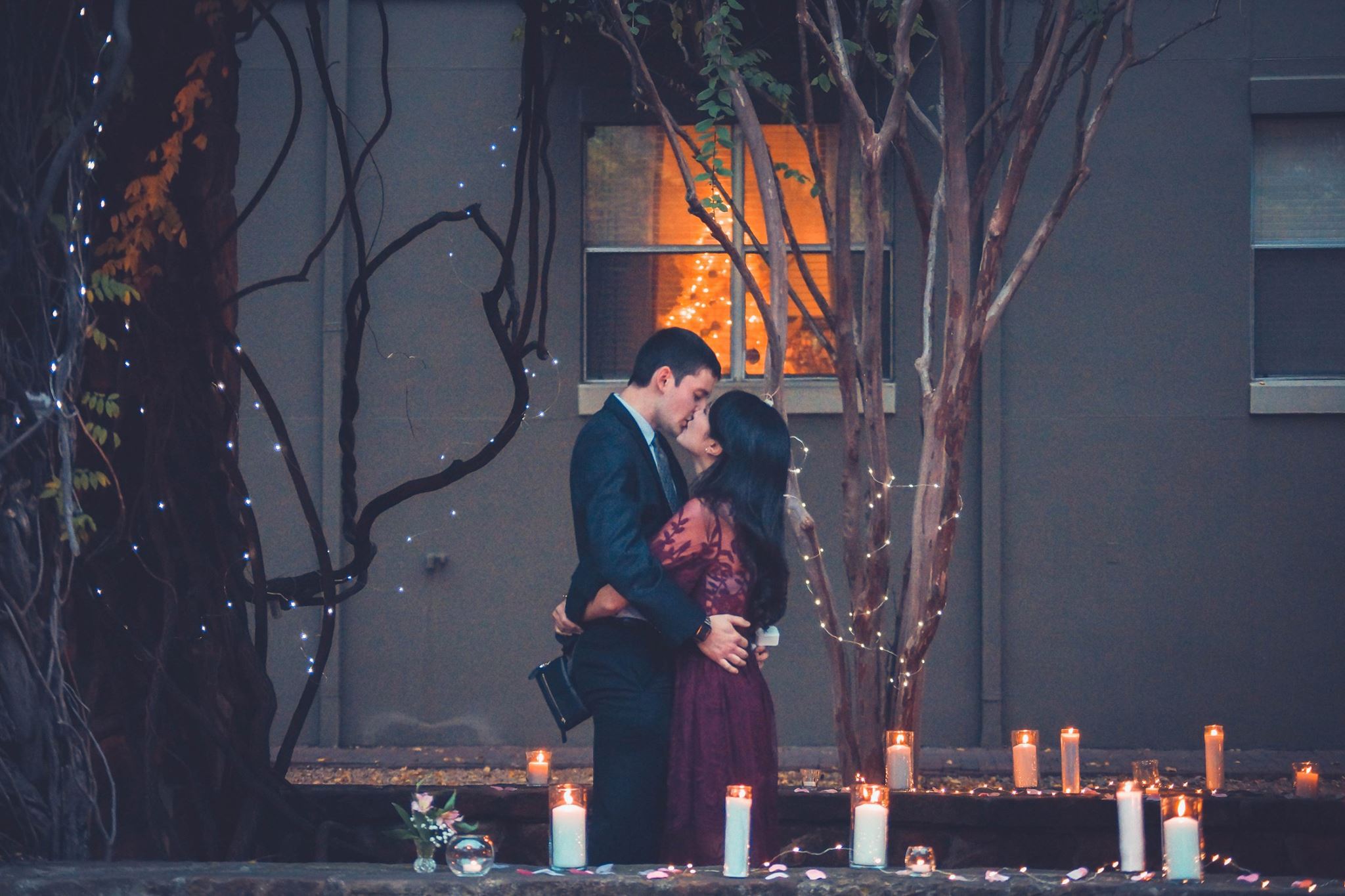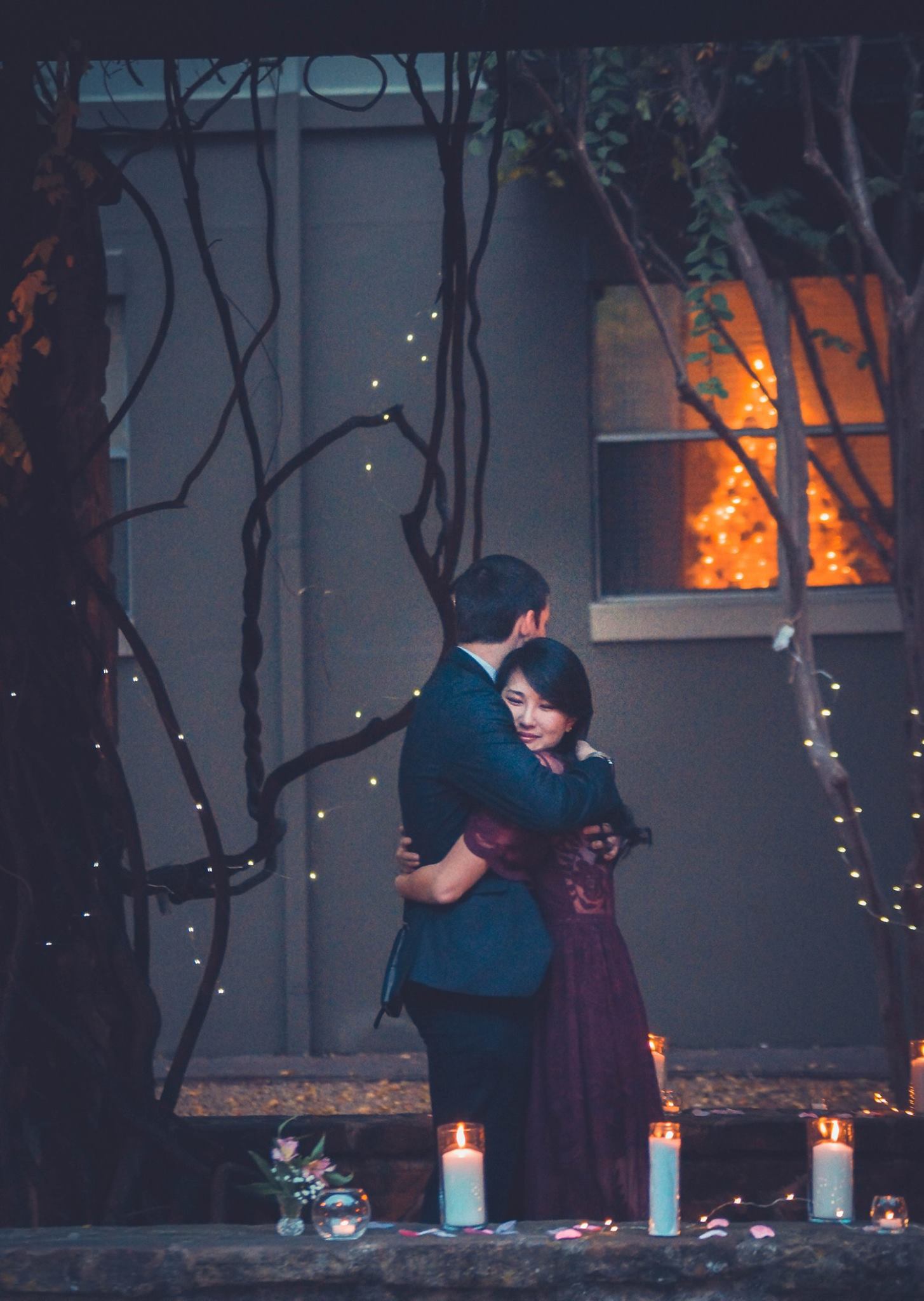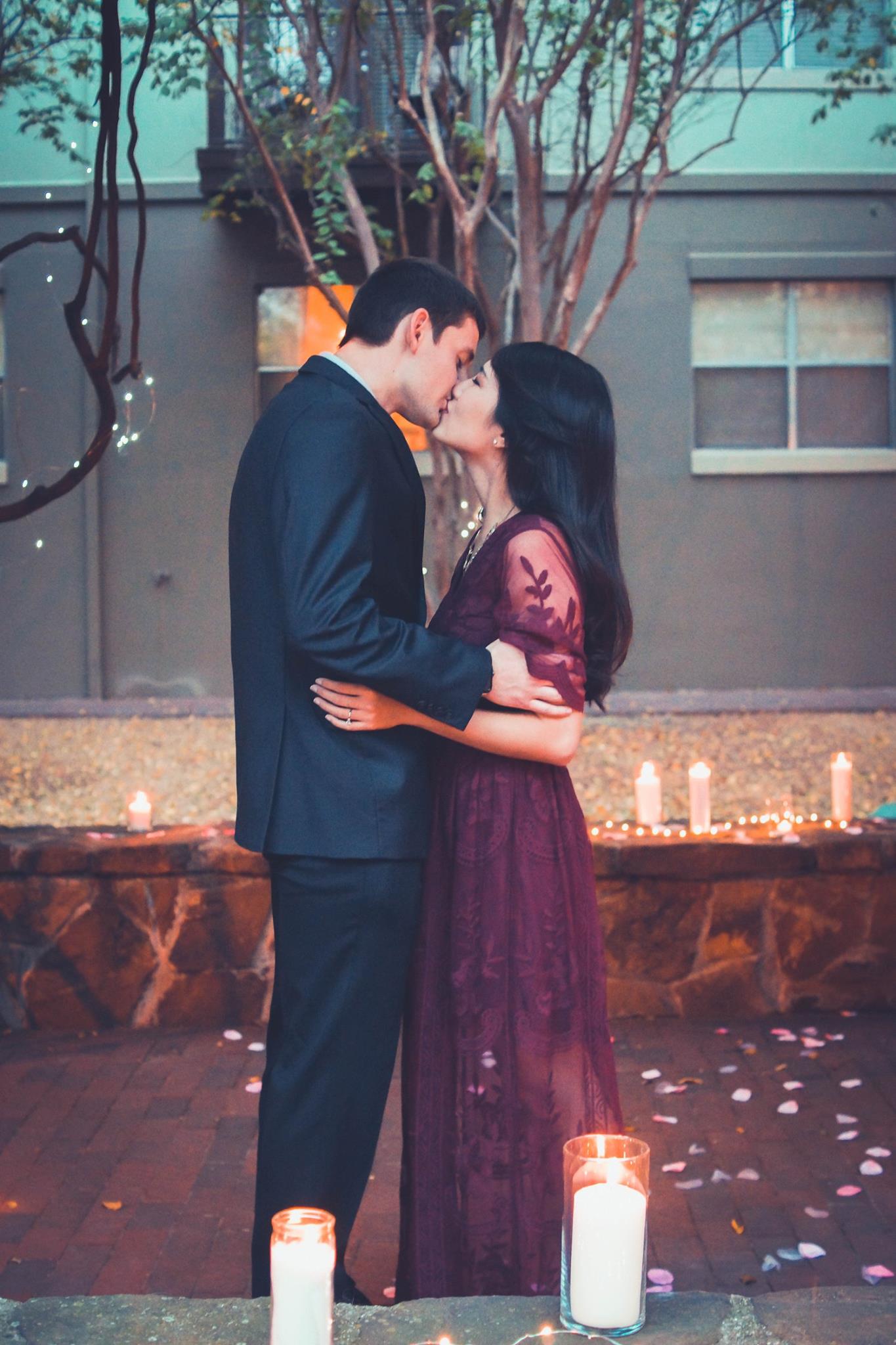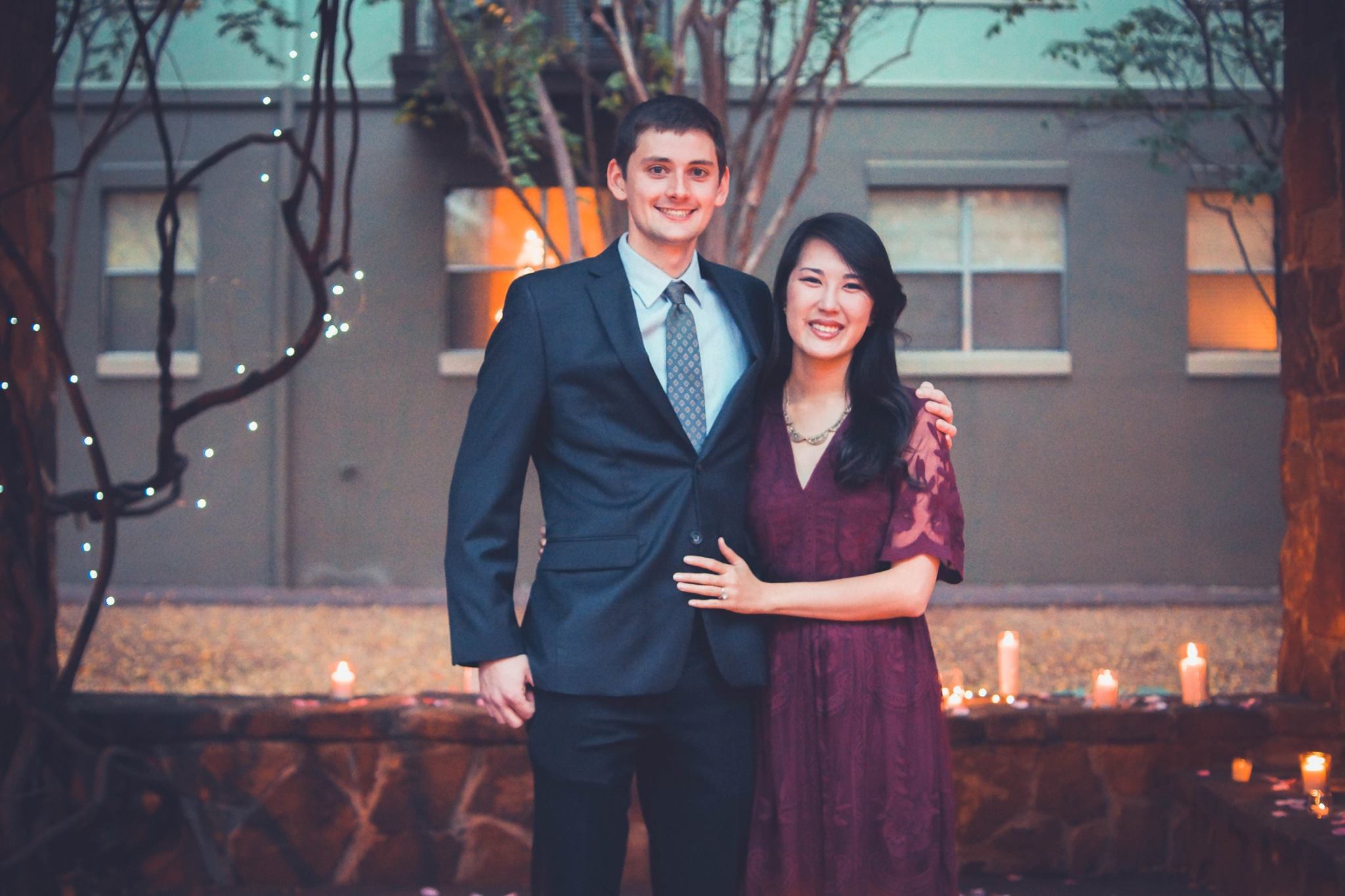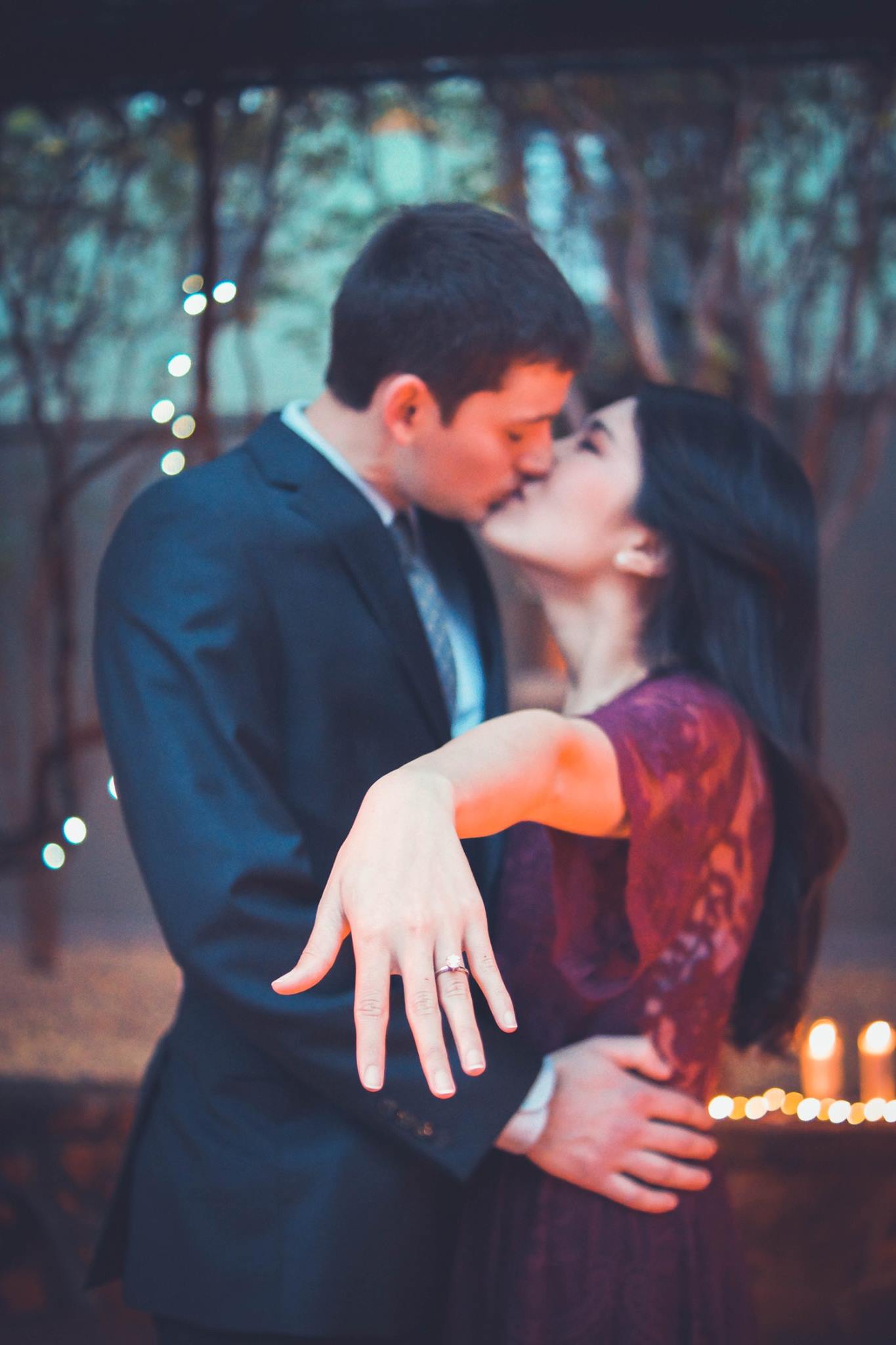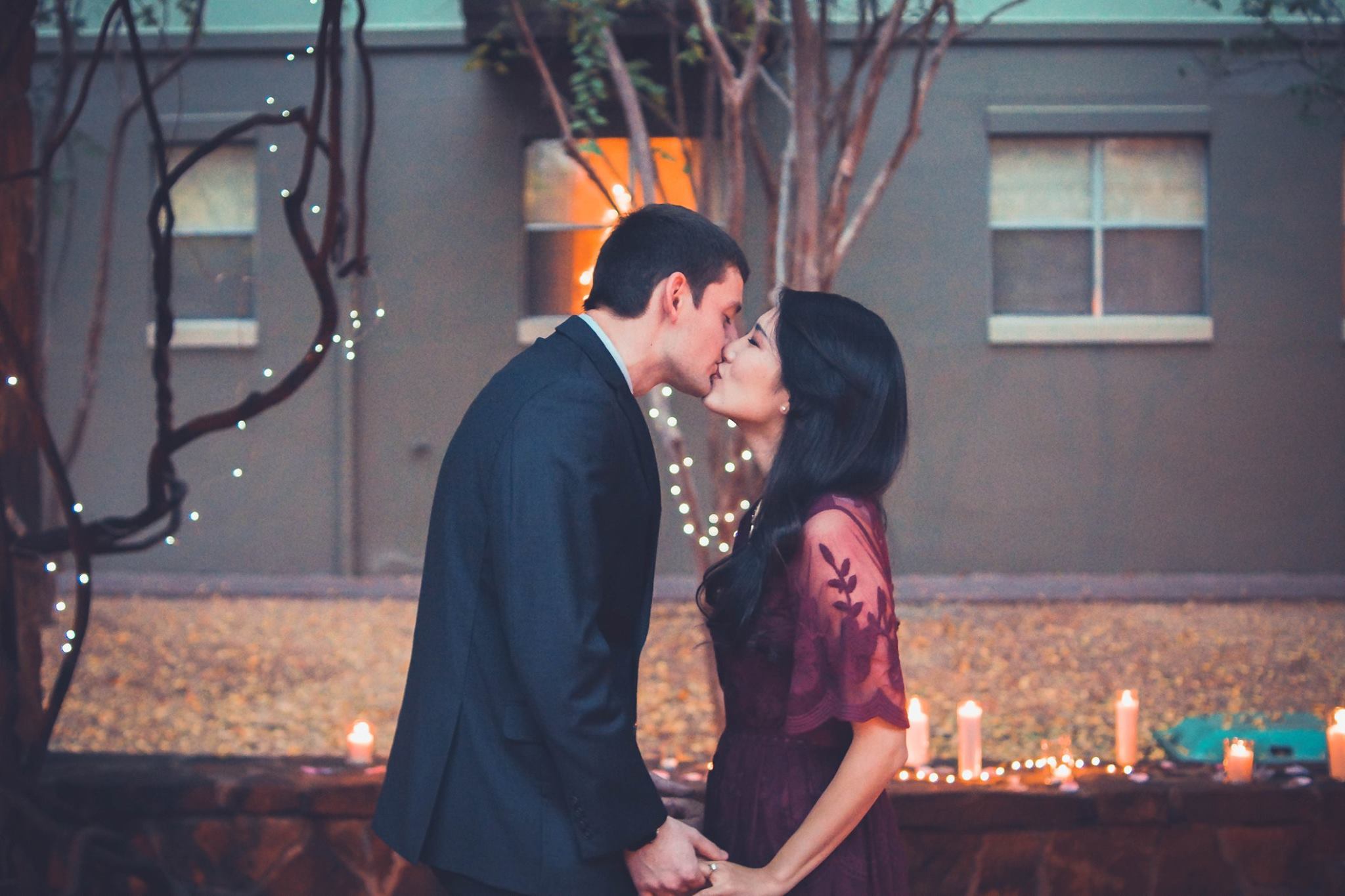 {aren't those photos the sweetest??}
from the party: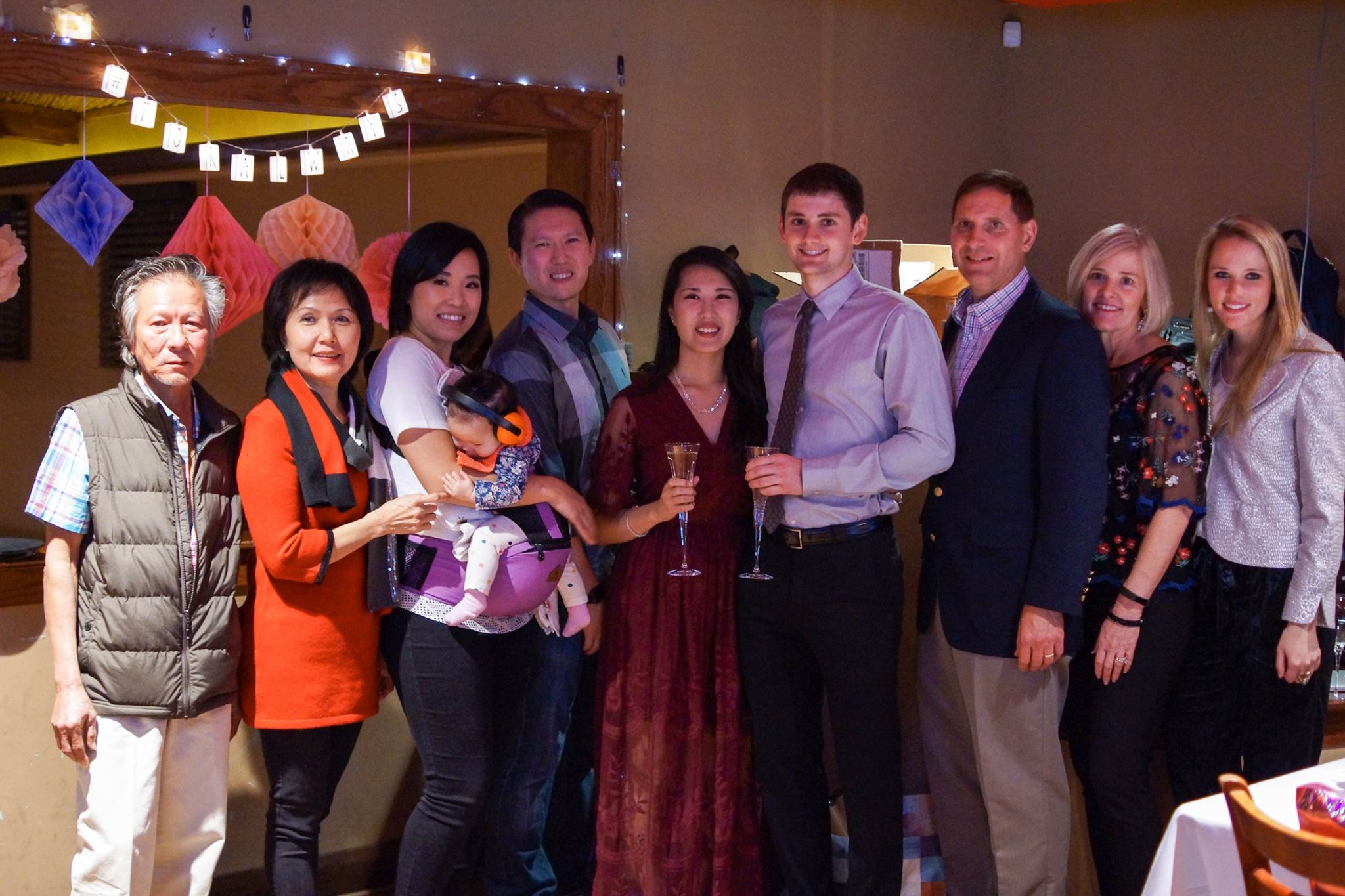 {two families becoming one!}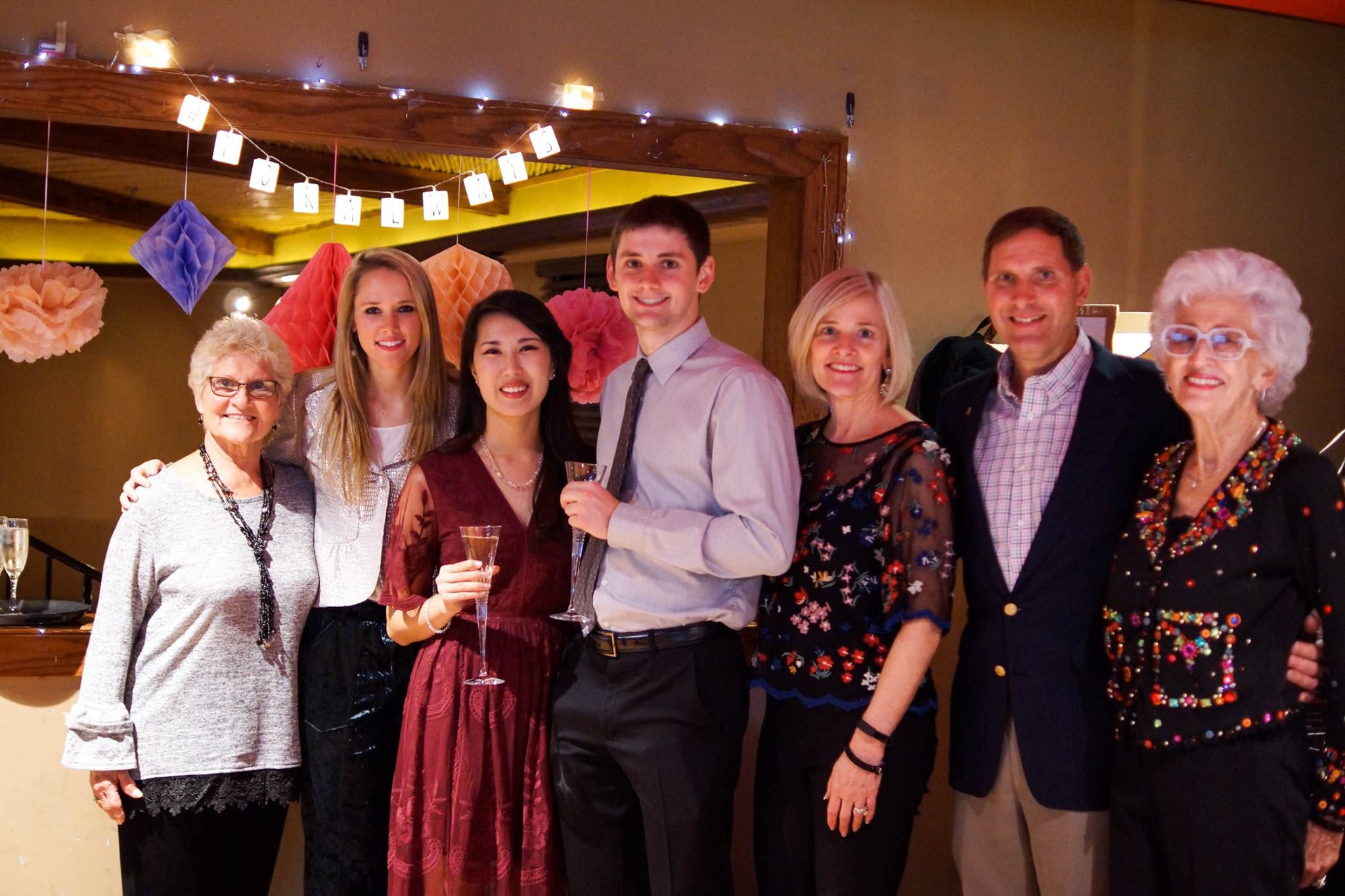 {our family with our newest family member!}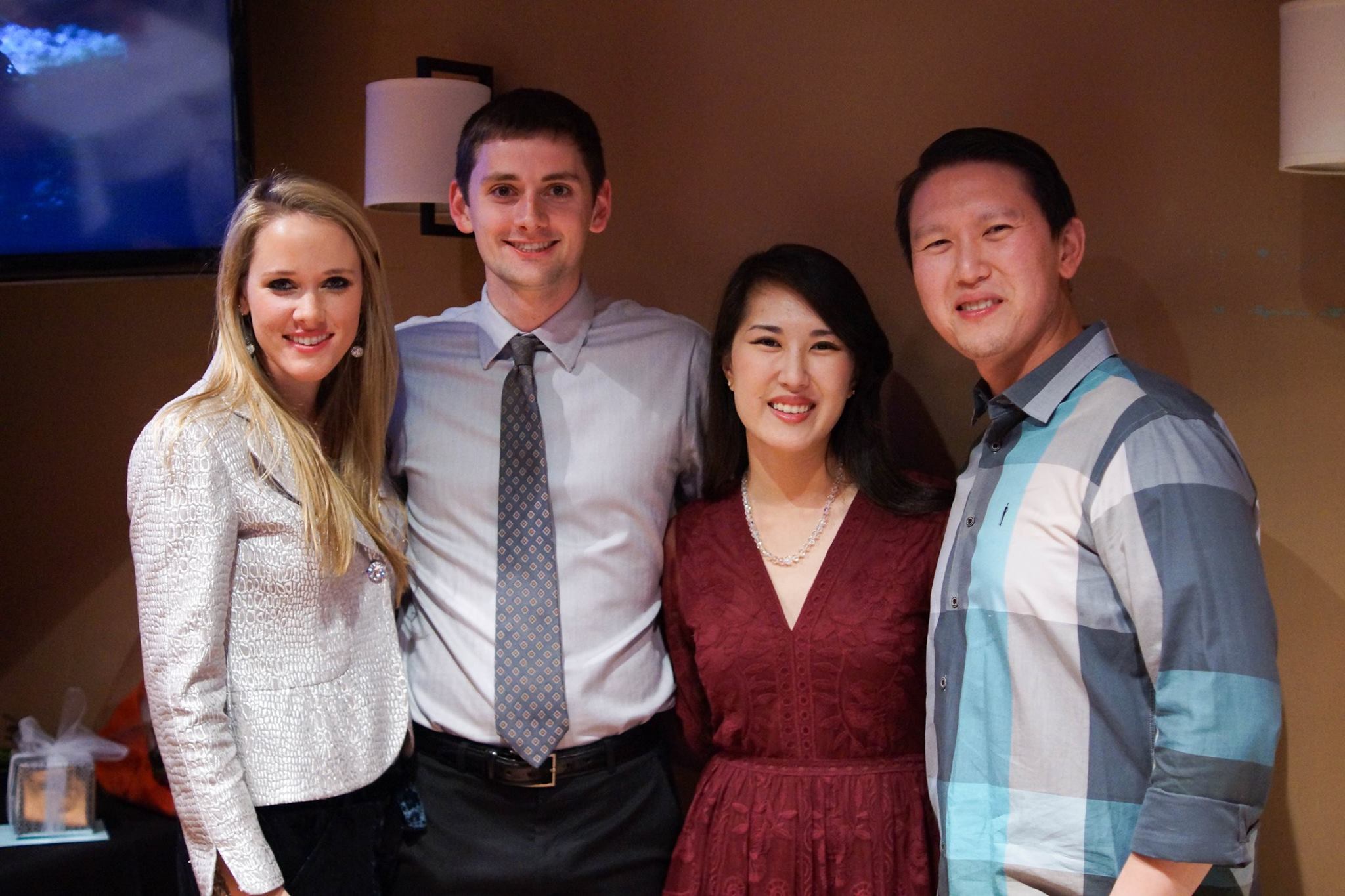 {siblings!}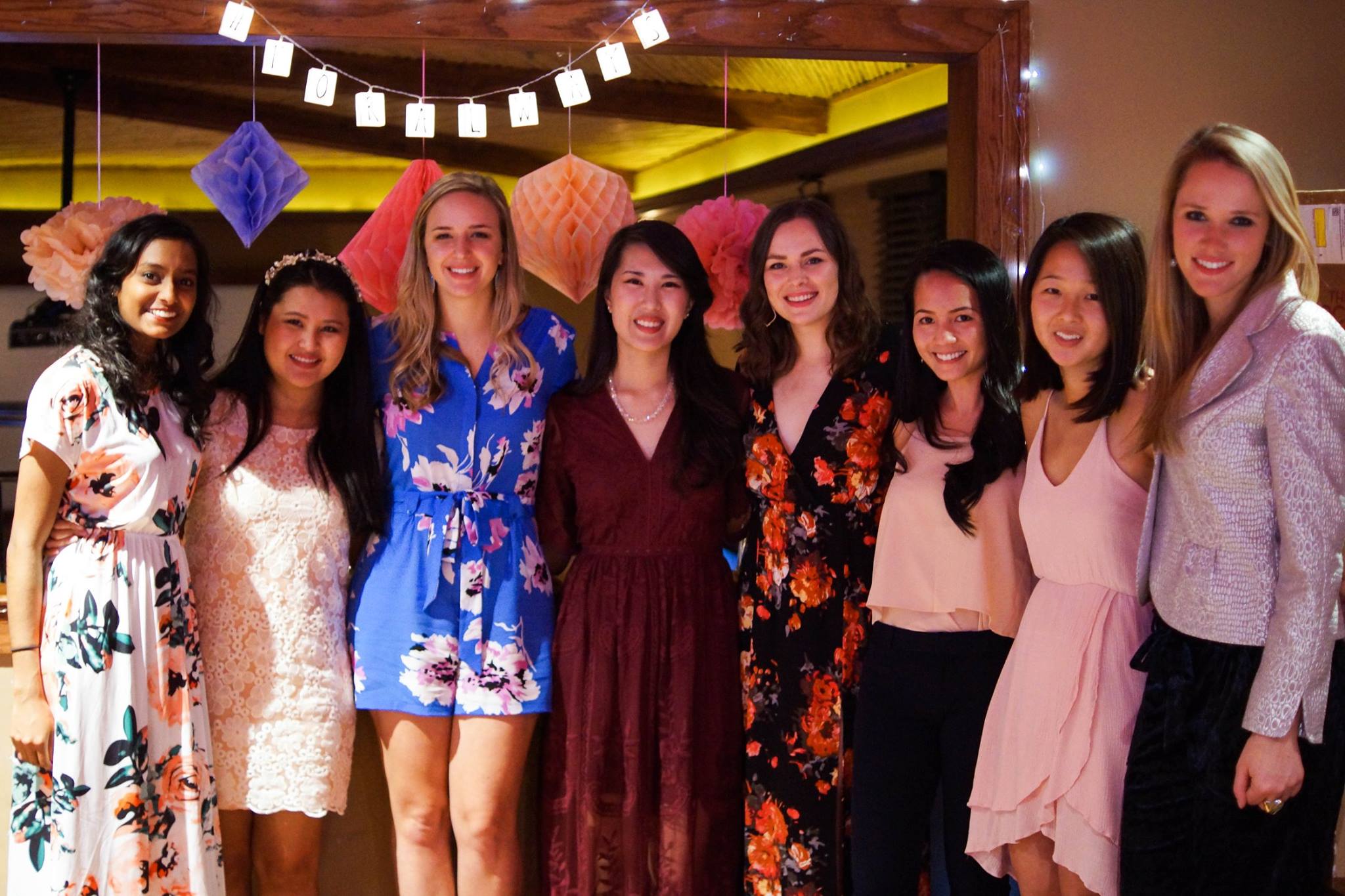 {ladies. :)  a bunch of priscilla's med school friends came all the way from galveston for this party!}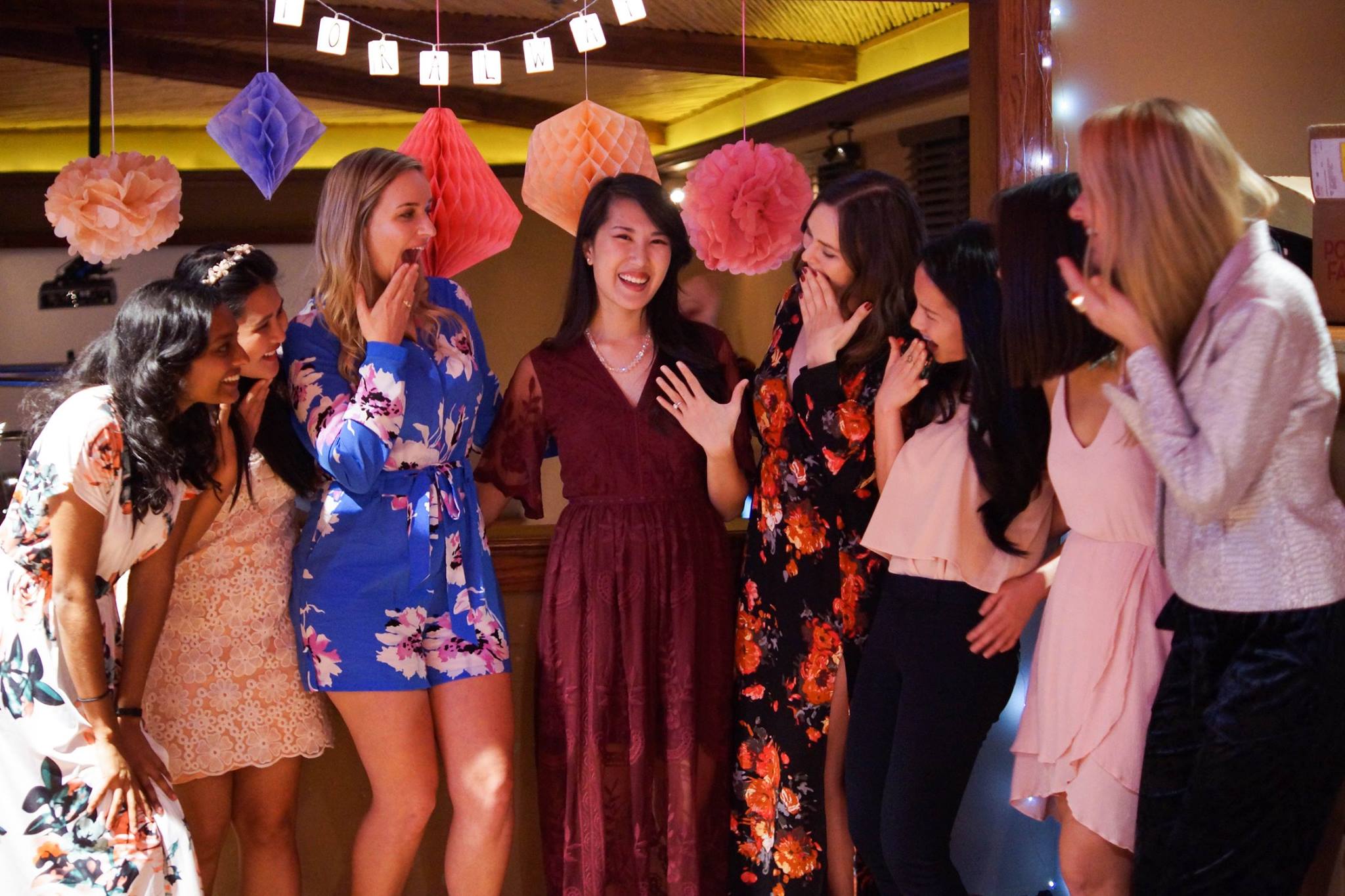 {look at that rang!!} ;)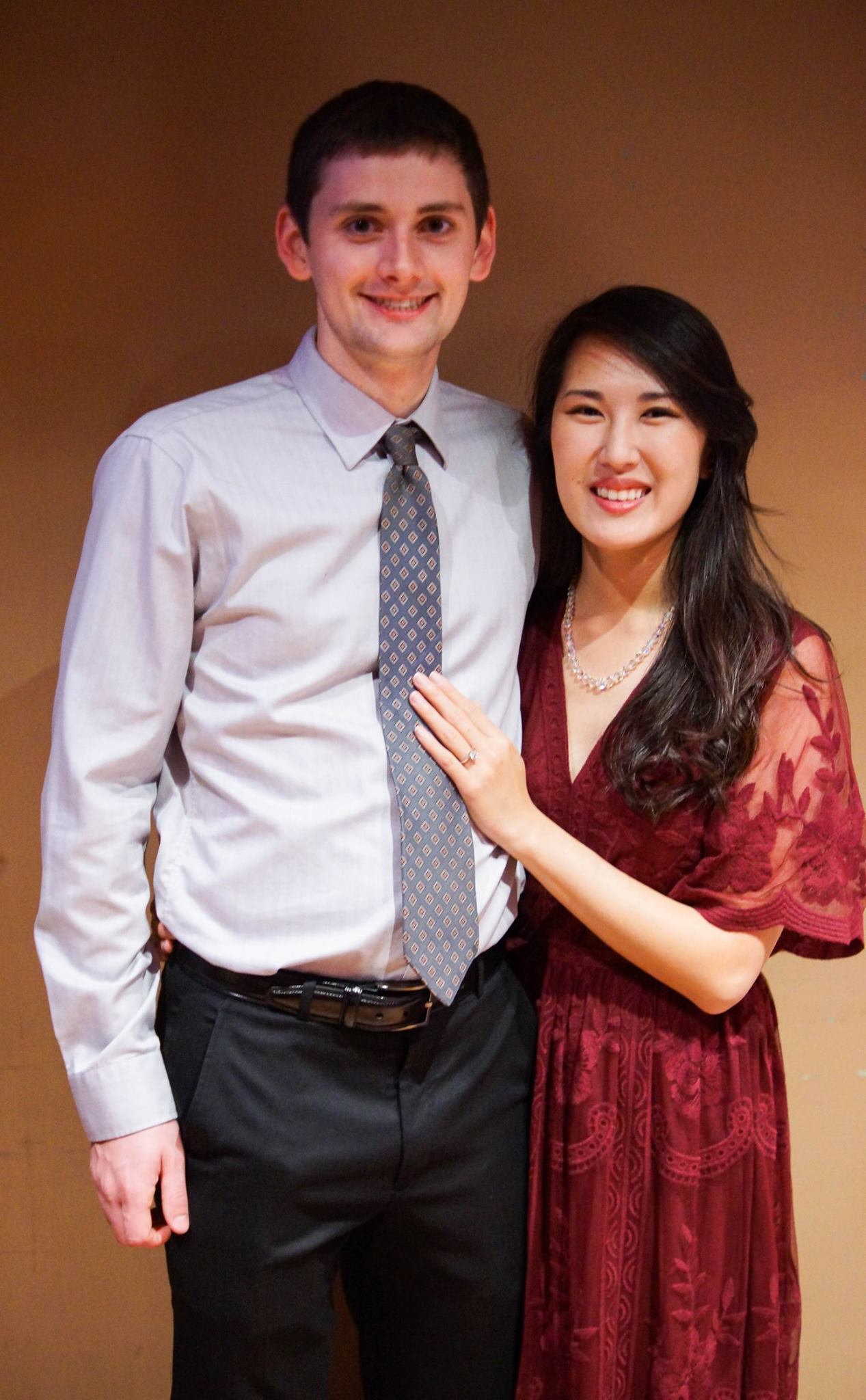 {they're ENGAGED!}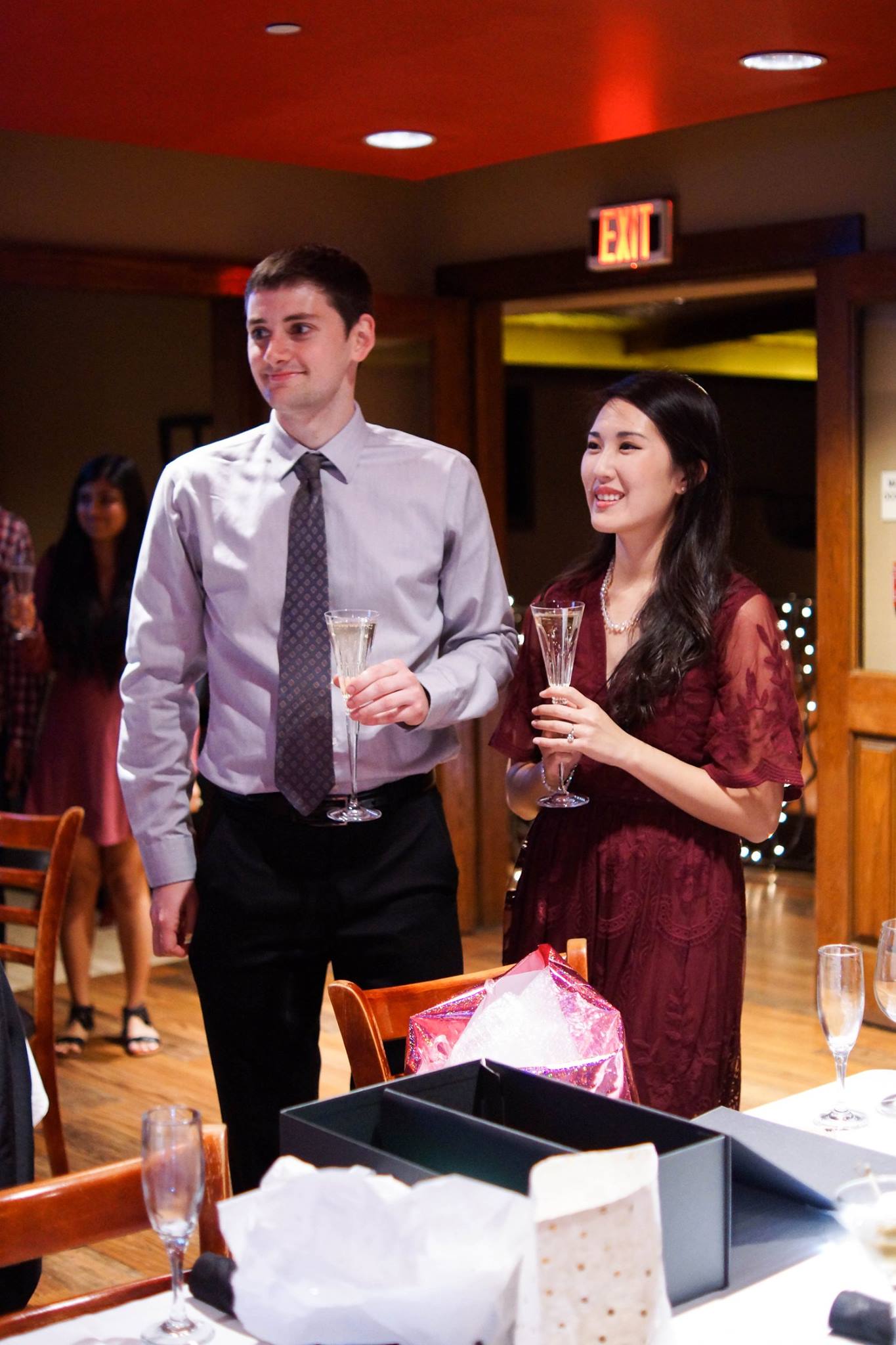 {the champagne toast with bottles from mom and dad and glasses from mimi}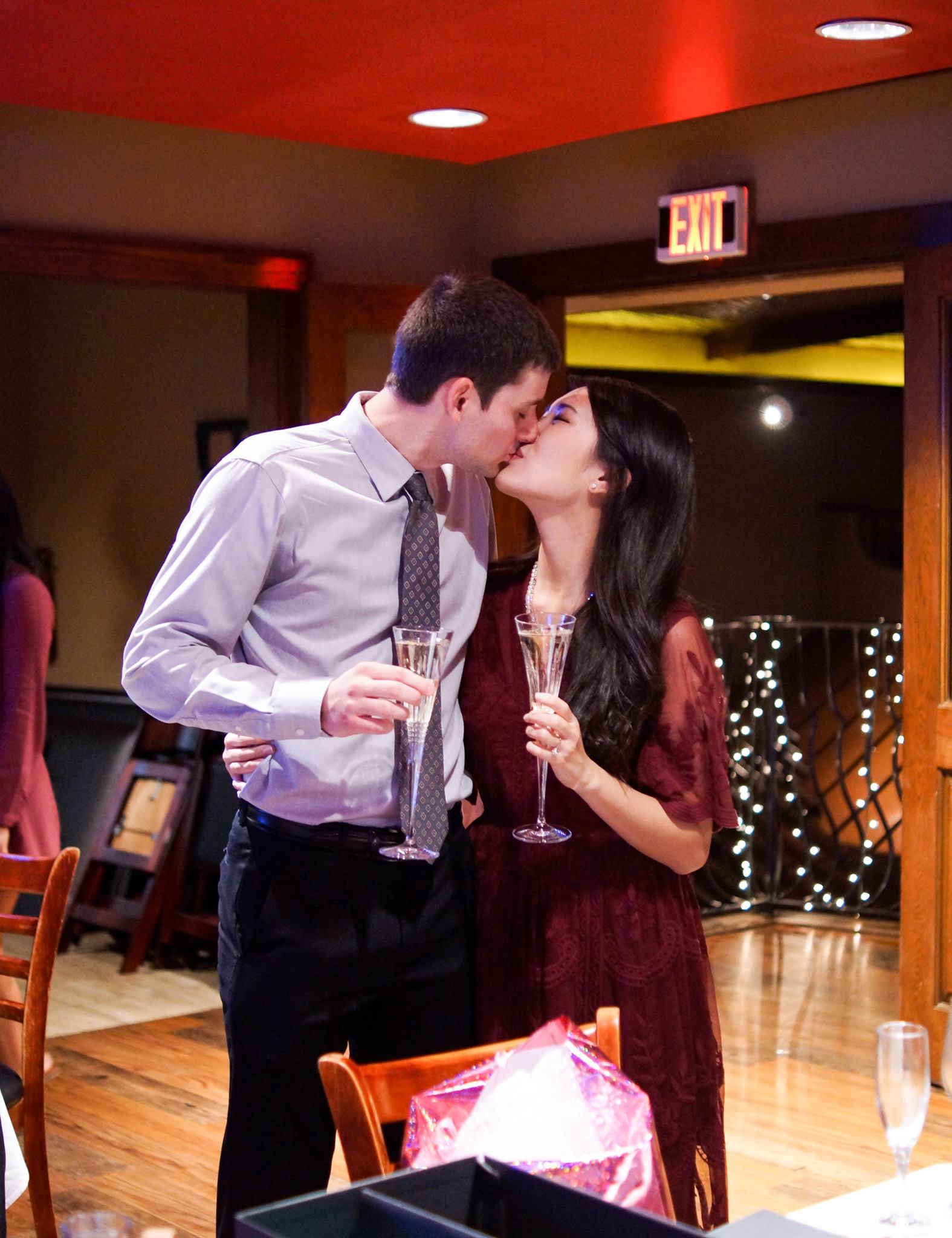 {cuties!}
a special thank you to hope for these gorgeous photos!  and CONGRATULATIONS, mike and priscilla!  i wish you all the happiness in the world!  i'm sorry that i sort of ruined the surprise.  but i feel so grateful to be able to share this special day with you guys!  it was wonderful.  i'm so excited to finally have a sister, and i couldn't think of a more perfect person to be that sister.  welcome to the family, priscilla.  xoxo