have you guys ever heard of hygge?  the danish concept has been spreading like wildfire in the united states in the past couple of years, and i'm only just now learning more about it thanks to this awesome book that my mom gave me for christmas.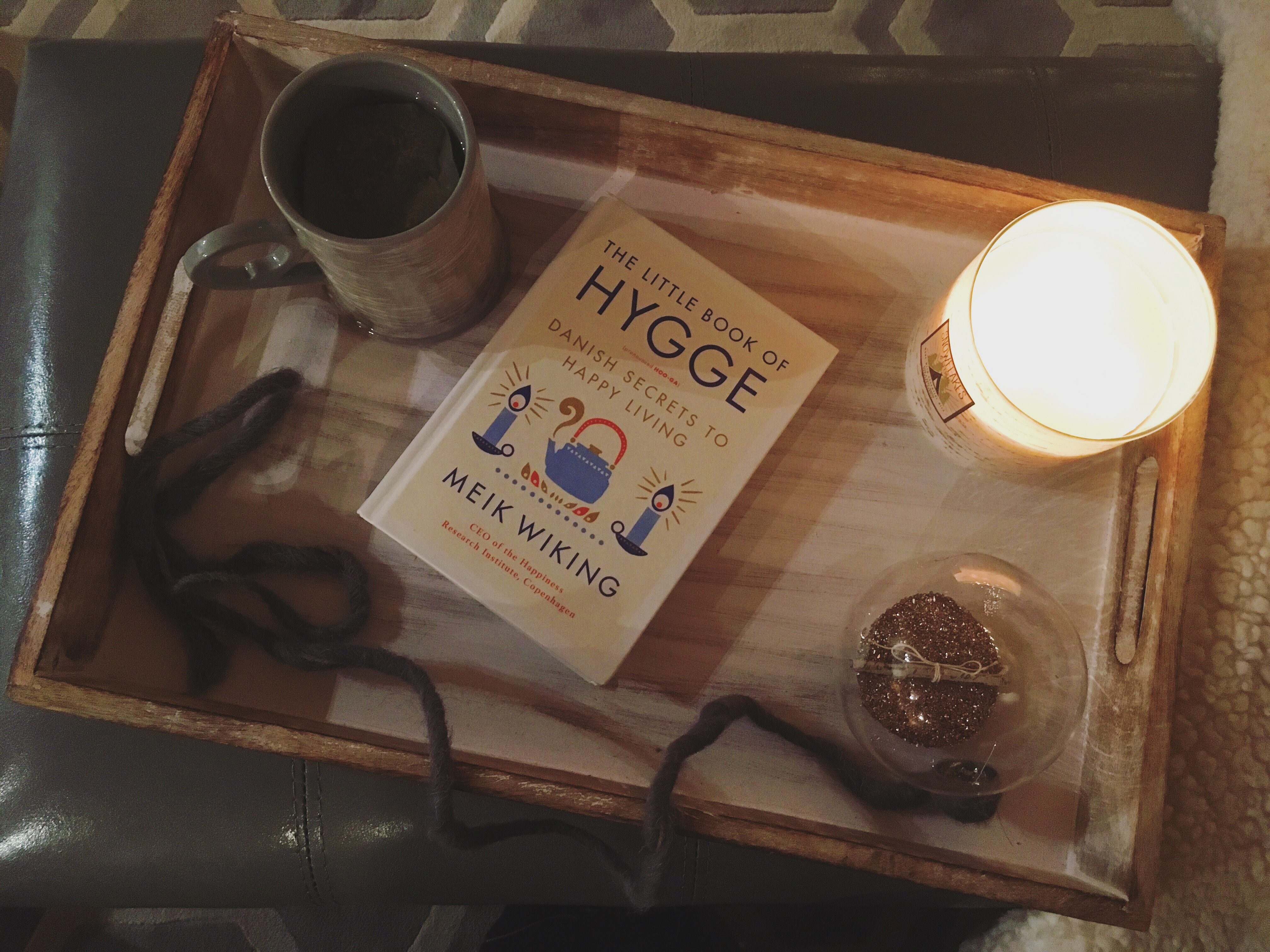 hygge [pronounced hoo-ga] is described in the little book of hygge as "a sense of comfort, togetherness, and well-being."  it can be an atmosphere, a feeling, or an experience.  meik wiking, the author of the book, says that "hygge has been called everything from 'the art of creating intimacy,' 'coziness of the soul,' and 'the absence of annoyance,' to 'taking pleasure from the presence of soothing things,' 'cozy togetherness,' and my personal favorite, 'cocoa by candlelight.'"  the danes are famously the happiest people in the world, and they prescribe to hygge as an important aspect of a happy life.
a few of the principles of hygge discussed in the book include:
: :  creating a comfortable, cozy atmosphere that includes soft lighting and candles
: :  socializing in a calm, casual atmosphere with small groups of family or friends
: :  having slow-cooked food on the stove and sipping on hot drinks
: :  indulging in sweets and other things that are pleasurable
: :  wearing minimalistic, comfy clothes like sweaters, scarves, and woolen socks
: :  emphasizing togetherness, harmony, and gratitude
sounds glorious, doesn't it?  hygge is the word for that feeling that i never could put a finger on but that i inevitably get every year in january and february, when i just want to stay inside and be cozy.  a fire in the fireplace is hygge.  drinking hot tea is hygge.  blogging in comfy sweatpants is hygge.  [pretty much all the things i'm doing right at this moment.]  yeah, i'm all about the hygge.  i'm pretty sure the danes have it all figured out.  and now i'm totally wanting to have a little hygge party with a small group of people – doesn't that sound fun?
sort of on that note, i made the fanciest hot chocolate i've ever had for jamie and me the other evening while he was putting together the patio furniture he gave me for christmas.  it was totally over-the-top, and you know how i love over-the-top things!  especially food and drinks.  [we had done a similar thing last year when jamie and i celebrated christmas together, but this year's hot chocolate took the cake!]  jamie's brother rob and his wife ashley had given me a bunch of different kinds of hot chocolate and some chocolate-peppermint spoons, so we used those and added peppermint schnapps to it along with whipped cream, a peppermint stick, and these little gingerbread snowflakes that i got from anthropologie last year and froze.  it was ridiculously good and so fun: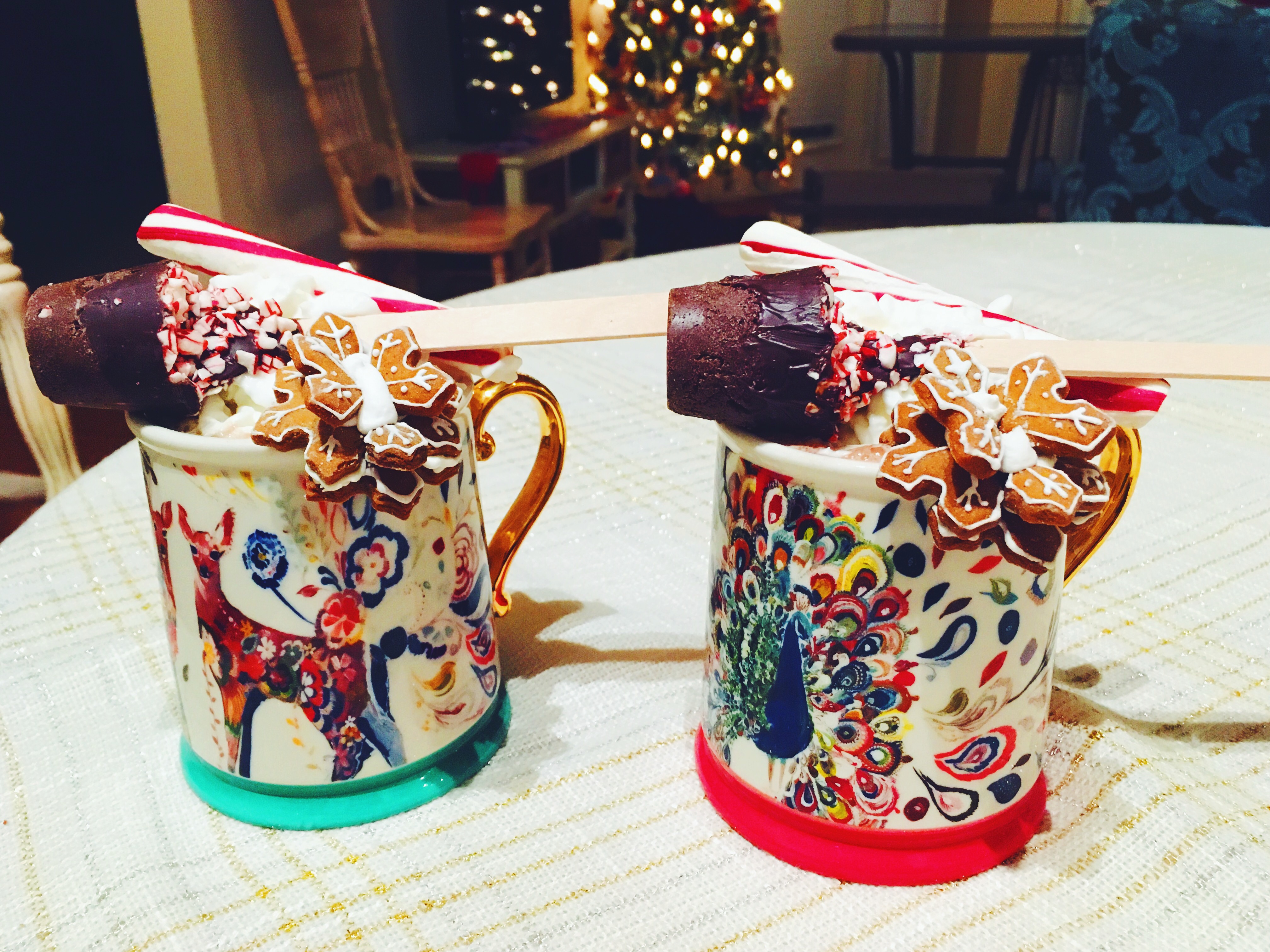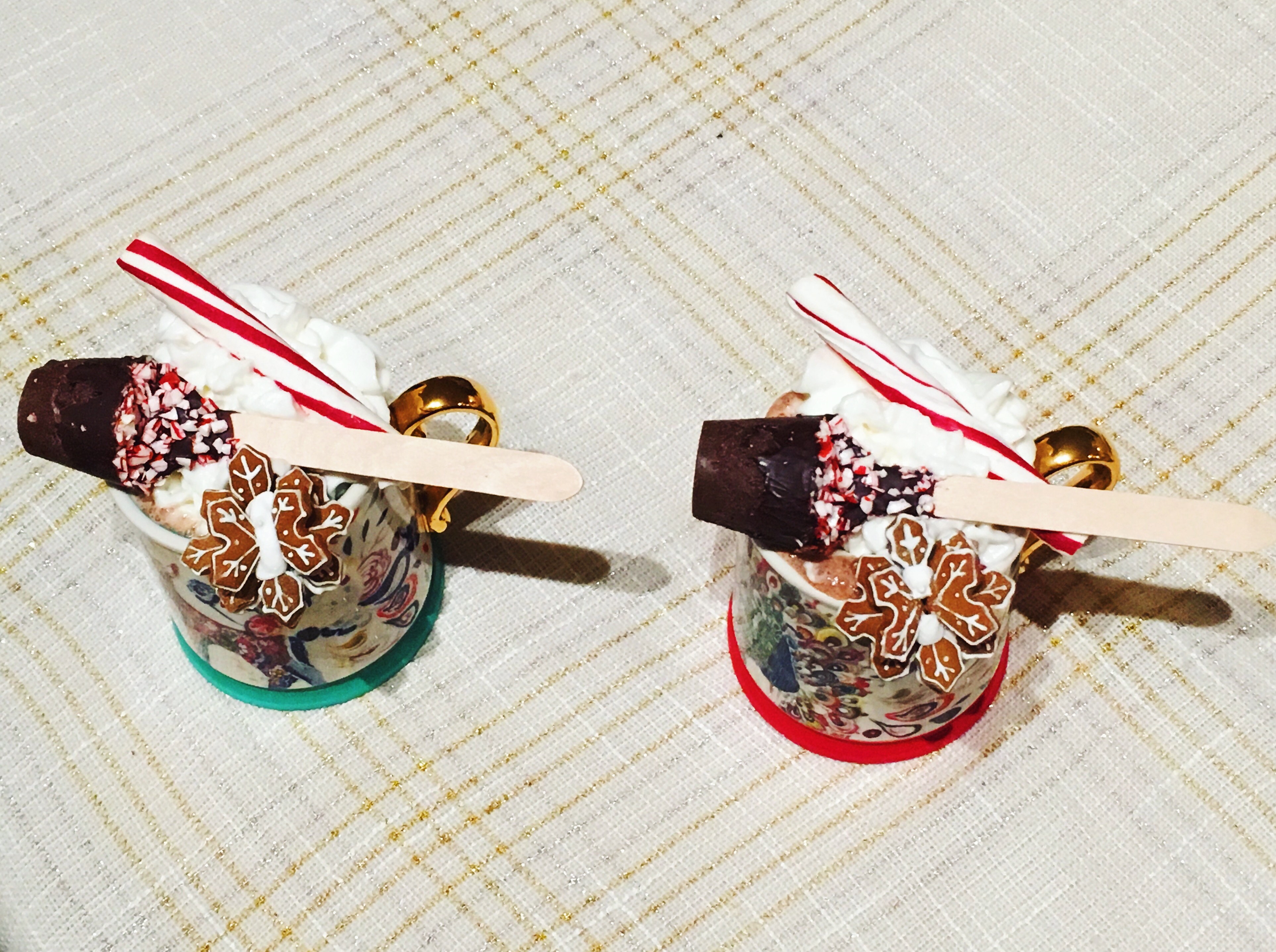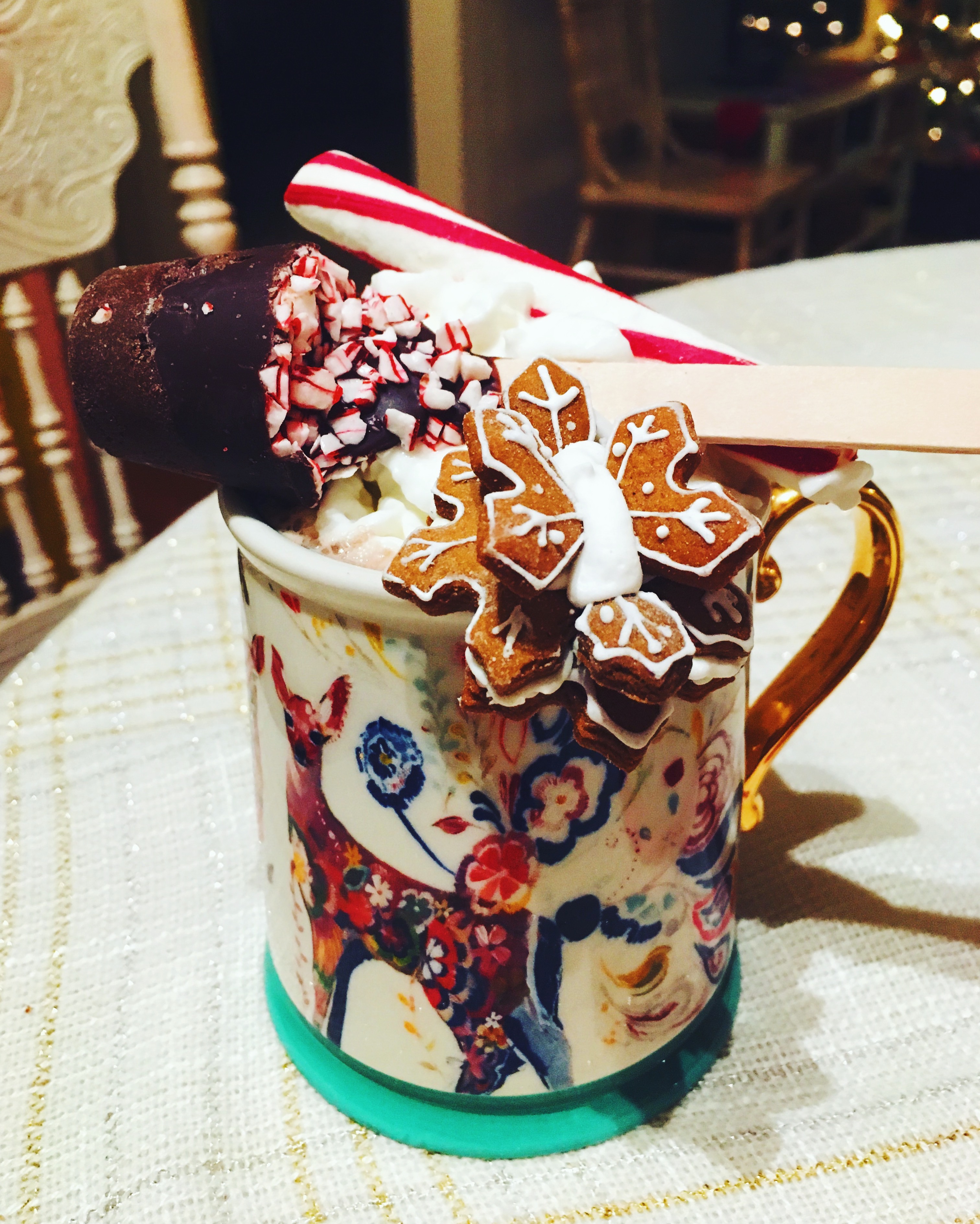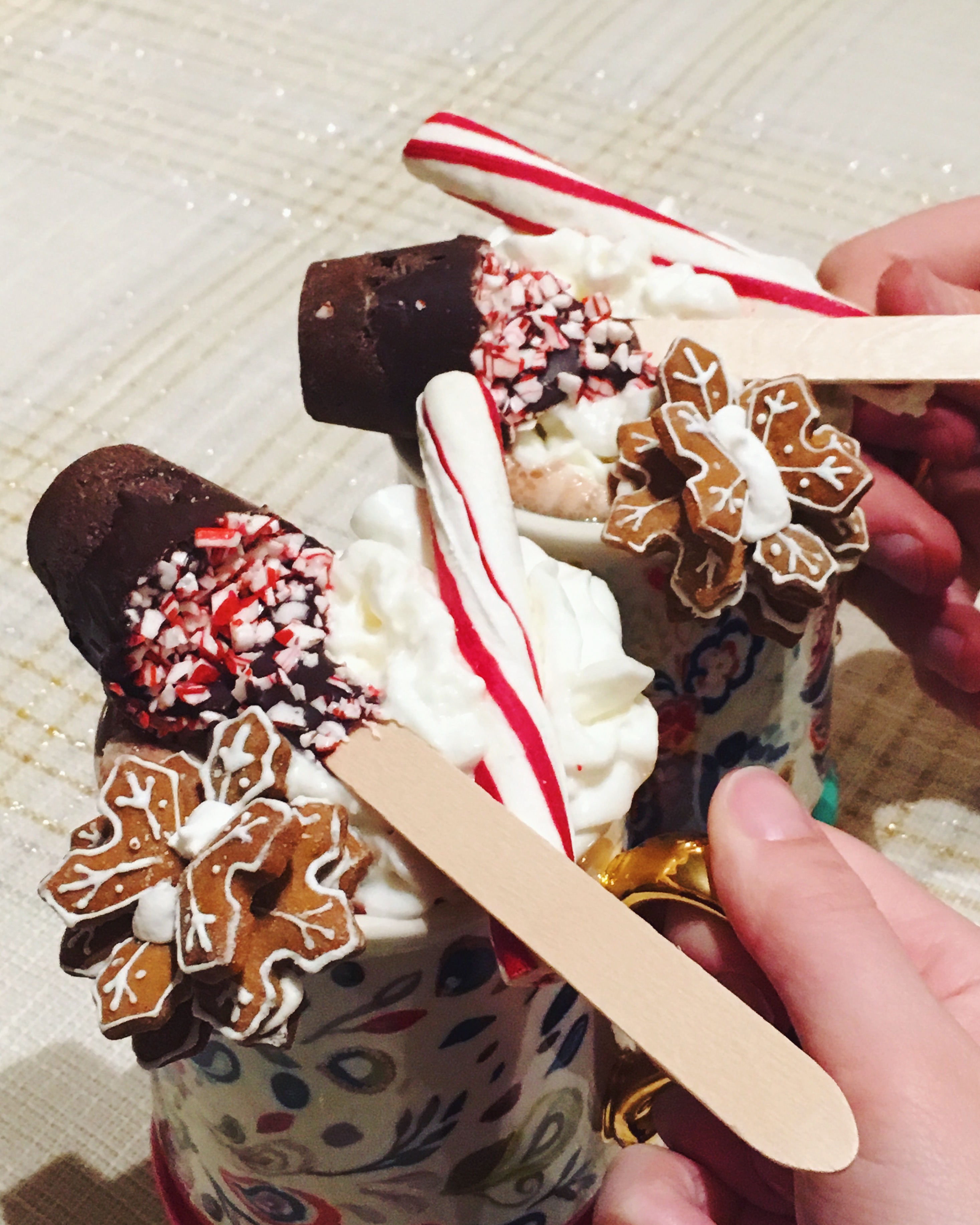 cheers!  i'd say the hot chocolate was pretty hygge, wouldn't you? ;)  xoxo