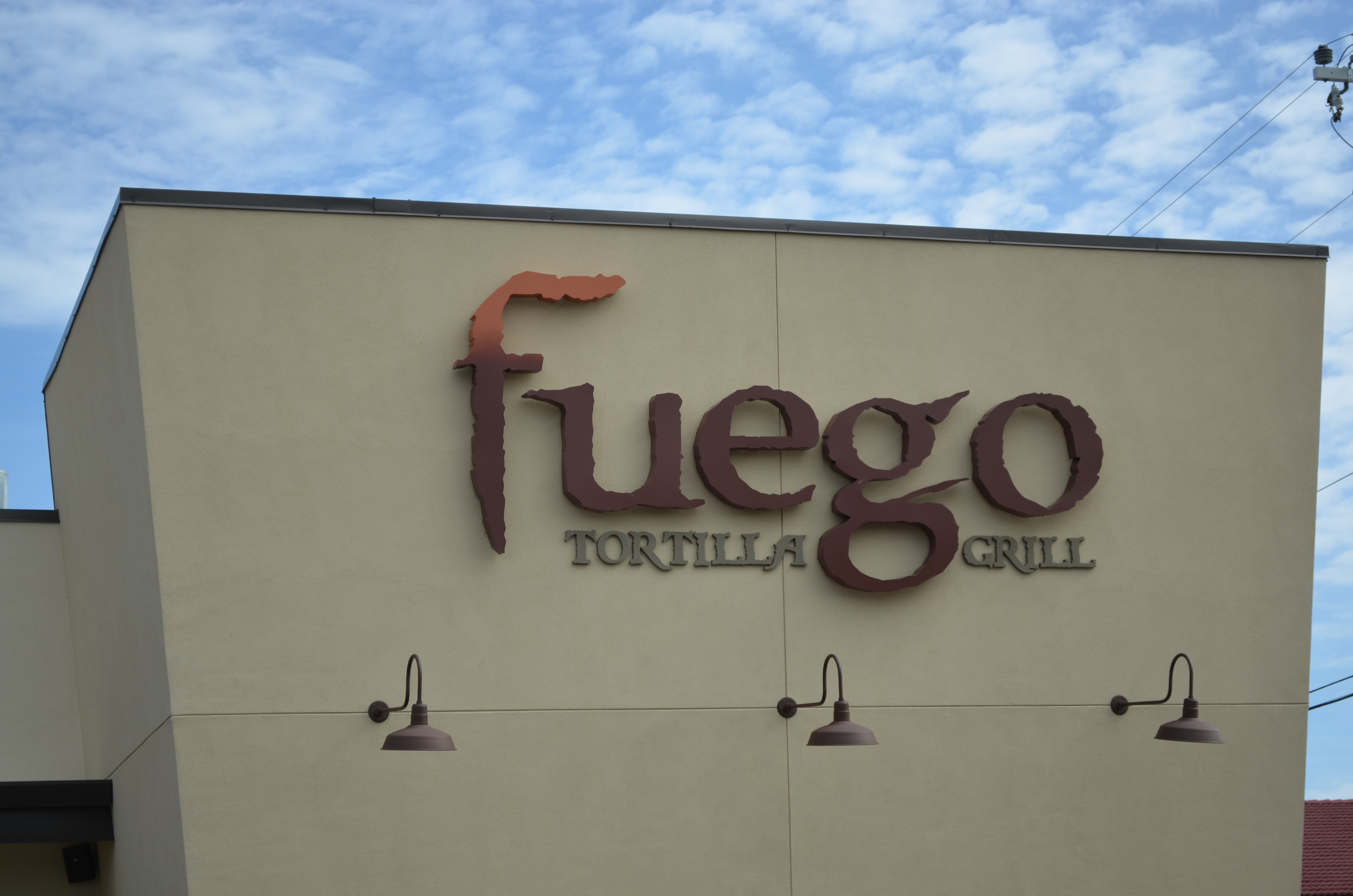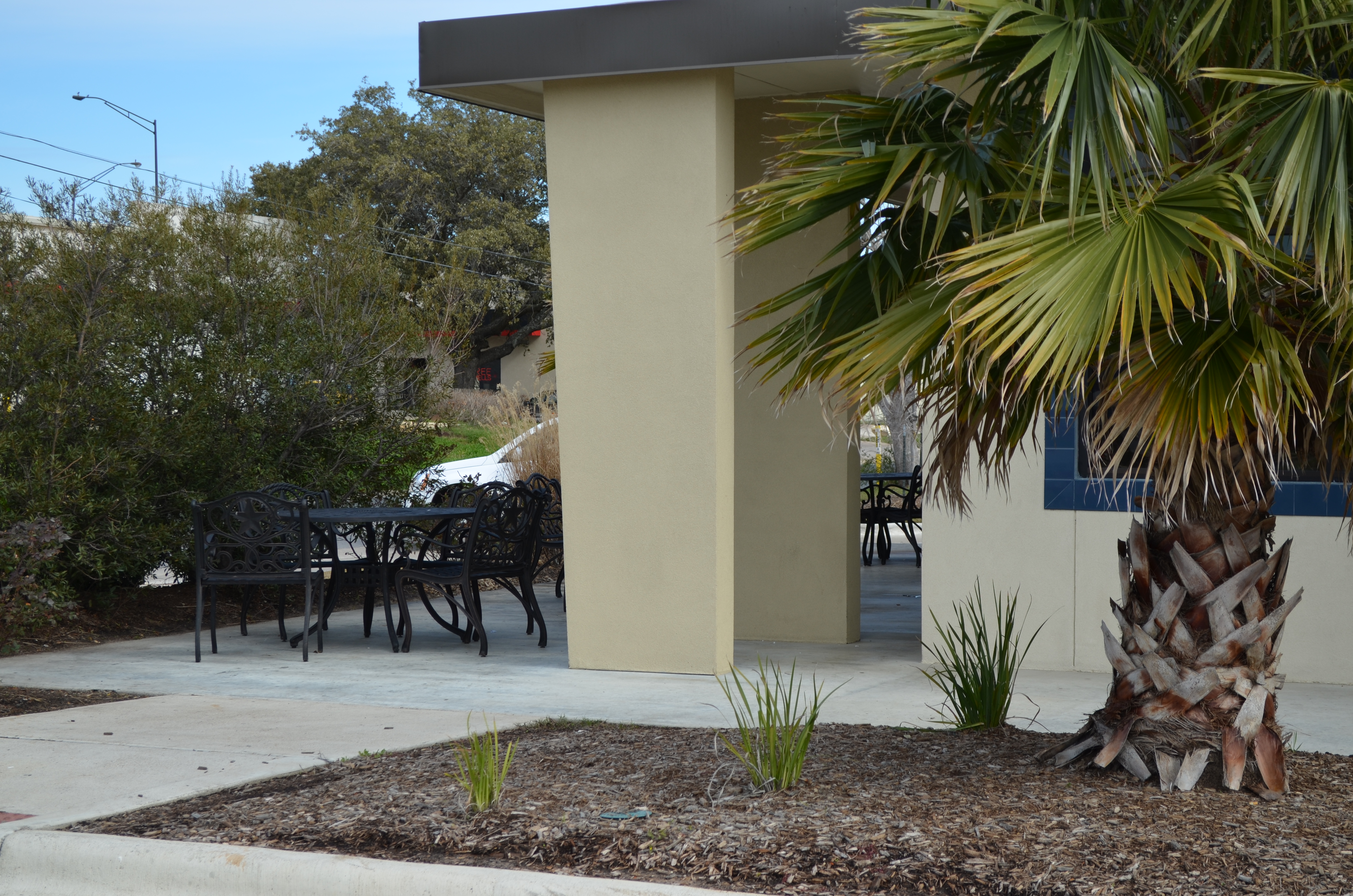 fuego tortillo grill  is definitely a favorite among texas a&m students and one of the best taco joints in town.  open 24 hours a day, it's the perfect place to satisfy a case of the midnight munchies or an any-time "i want tacos NOW" craving.  (happens to me a lot.  don't judge me.)  everyone raves about their breakfast tacos, but the all-time best thing to order on the menu is the rotisserie chicken taco (topped with a huge dollop of fabulously fresh handmade guacamole if you're into that.  i definitely am).  now, to start off, i'm not really much of a chicken eater, but this taco is to die for.  it is so moist and flavorful and juicy; i honestly have never tasted chicken like this.  ever.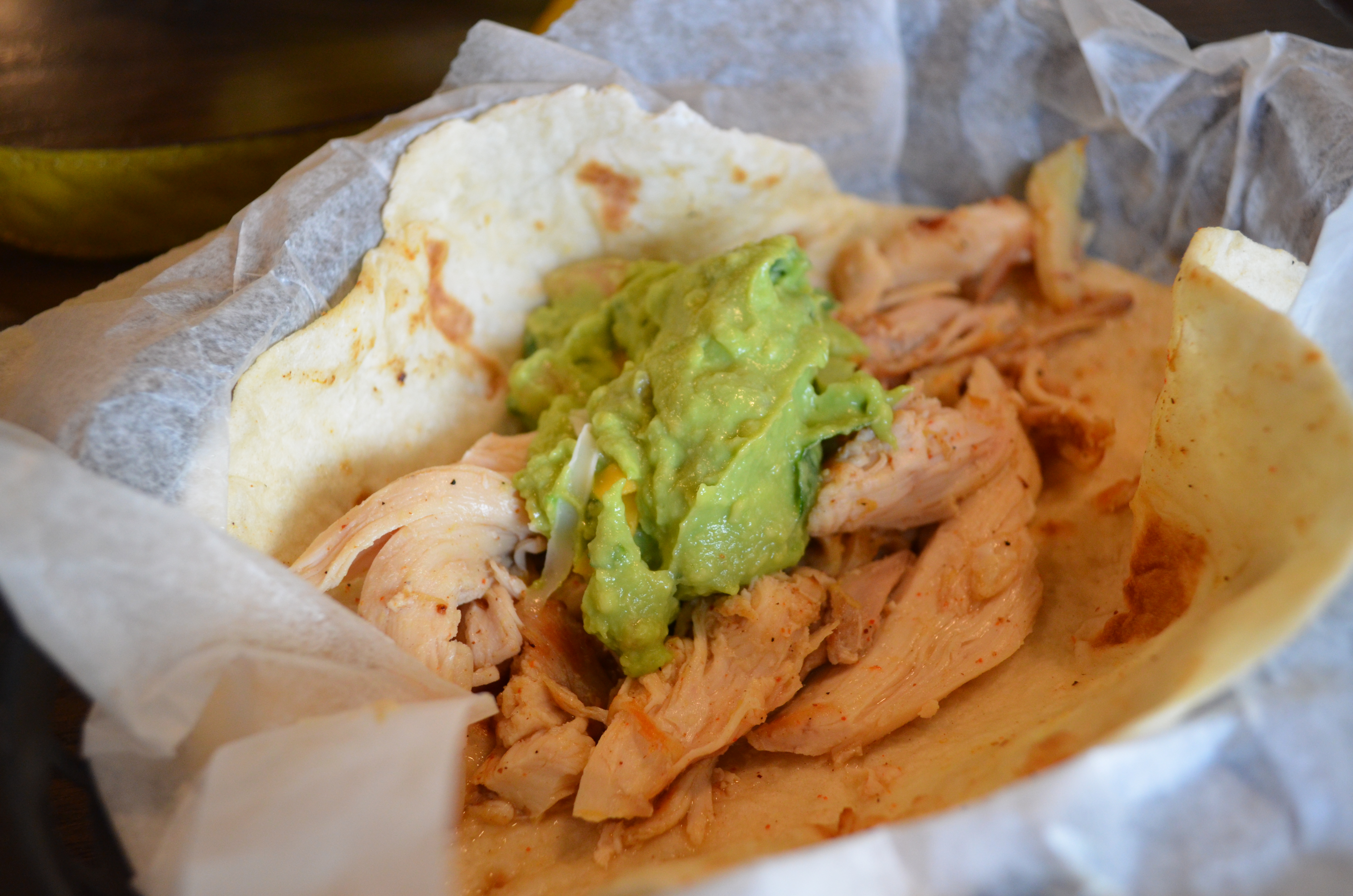 once they bring out that divine tortilla-wrapped wonder, you go to the condiment bar, where you can dress up your taco with lettuce, pico de gallo, jalapeños, salsa, cilantro, salsa verde, sour cream, onions, limes, lemons, hot sauces galore, or just about anything else you can think of.  you could pretty much order the same taco every day for like a month but make it taste different every time, just because of the huge assortment of toppings.  they also have this really good cucumber salad – i always get a plate of that stuff.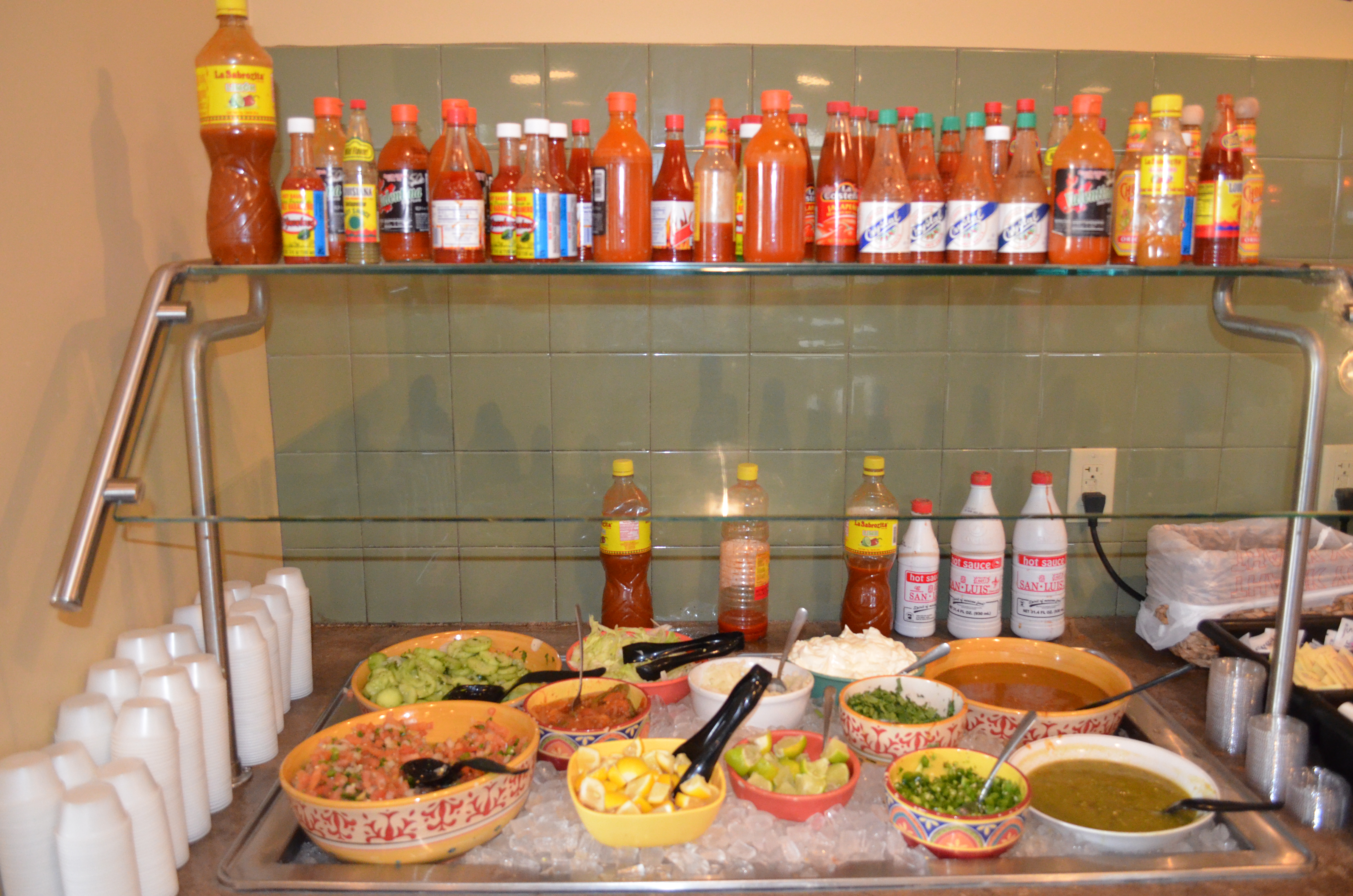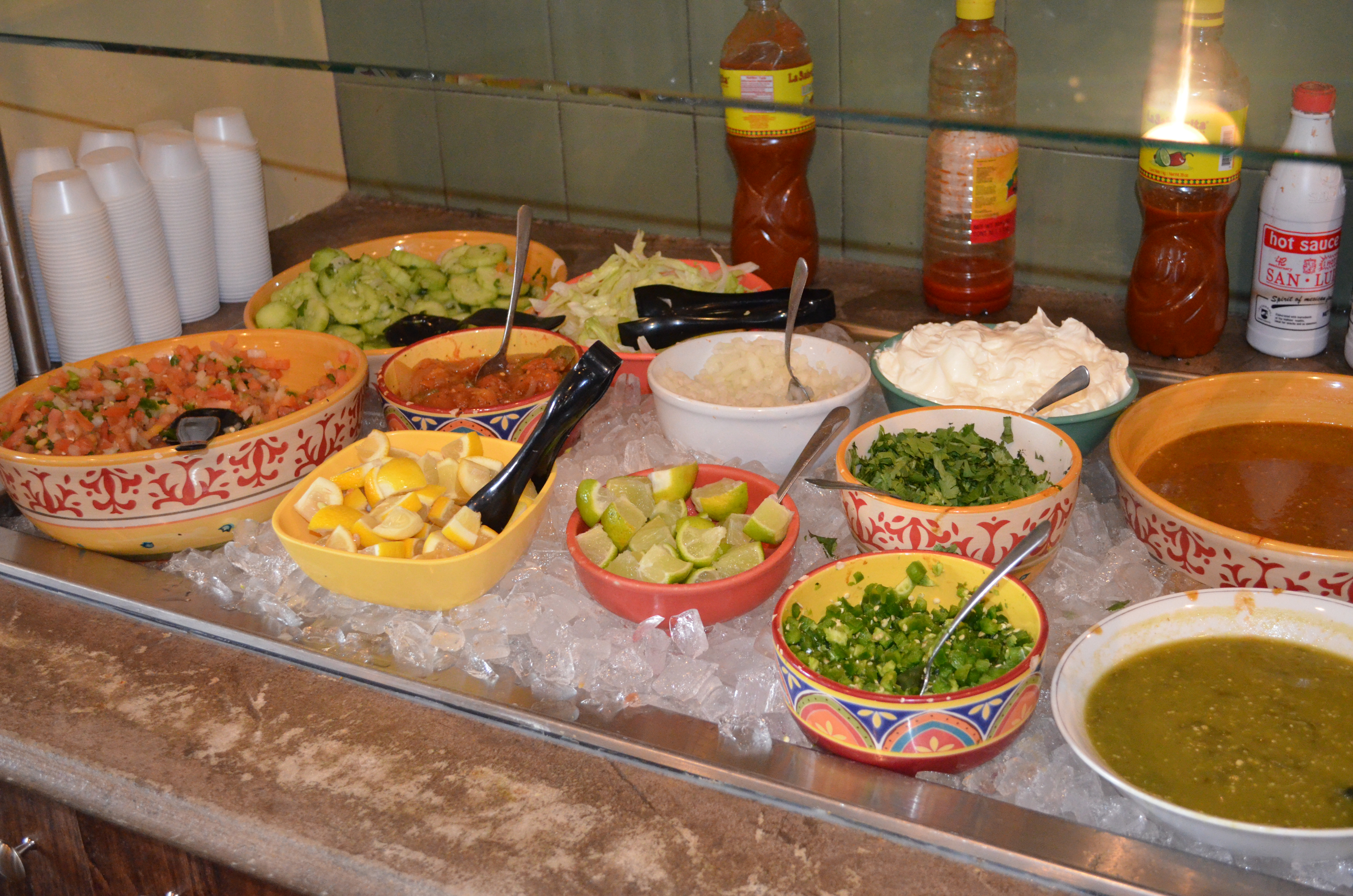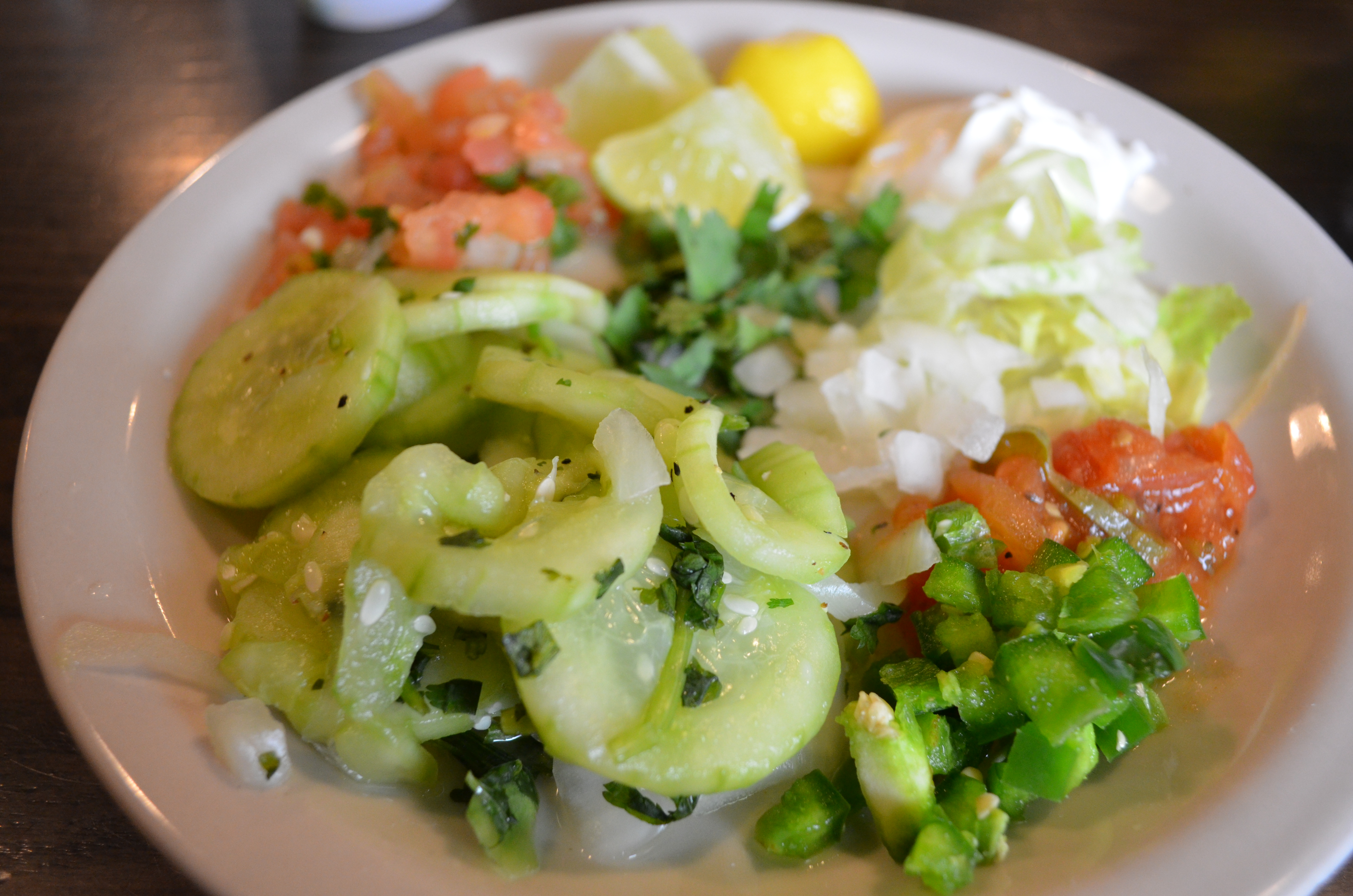 because they're so big, one taco plus some cucumber salad is usually enough for me.  BUT if you're still hungry, their white and creamy queso, made with pepper jack cheese and roasted poblano peppers, is a lovely indulgence.
anyway, i'm a huge fuego fan, if you couldn't tell.  if you're ever in the bryan-college station area, i'd advise you to stop in and have a taste for yourself!