knowing my love for cupcakes, gianina insisted that we go to a little cupcake shop called "liebes bisschen," which translates literally to "dear little."  she told me it was the cutest cupcake shop she had ever been to, and when i saw it, i knew it would top the charts for me as well.  tucked into a little basement in the schanze, you have to go down some steps from the street level to reach the door, and inside is the most lovely, cozy, tiny little cafe you will ever see.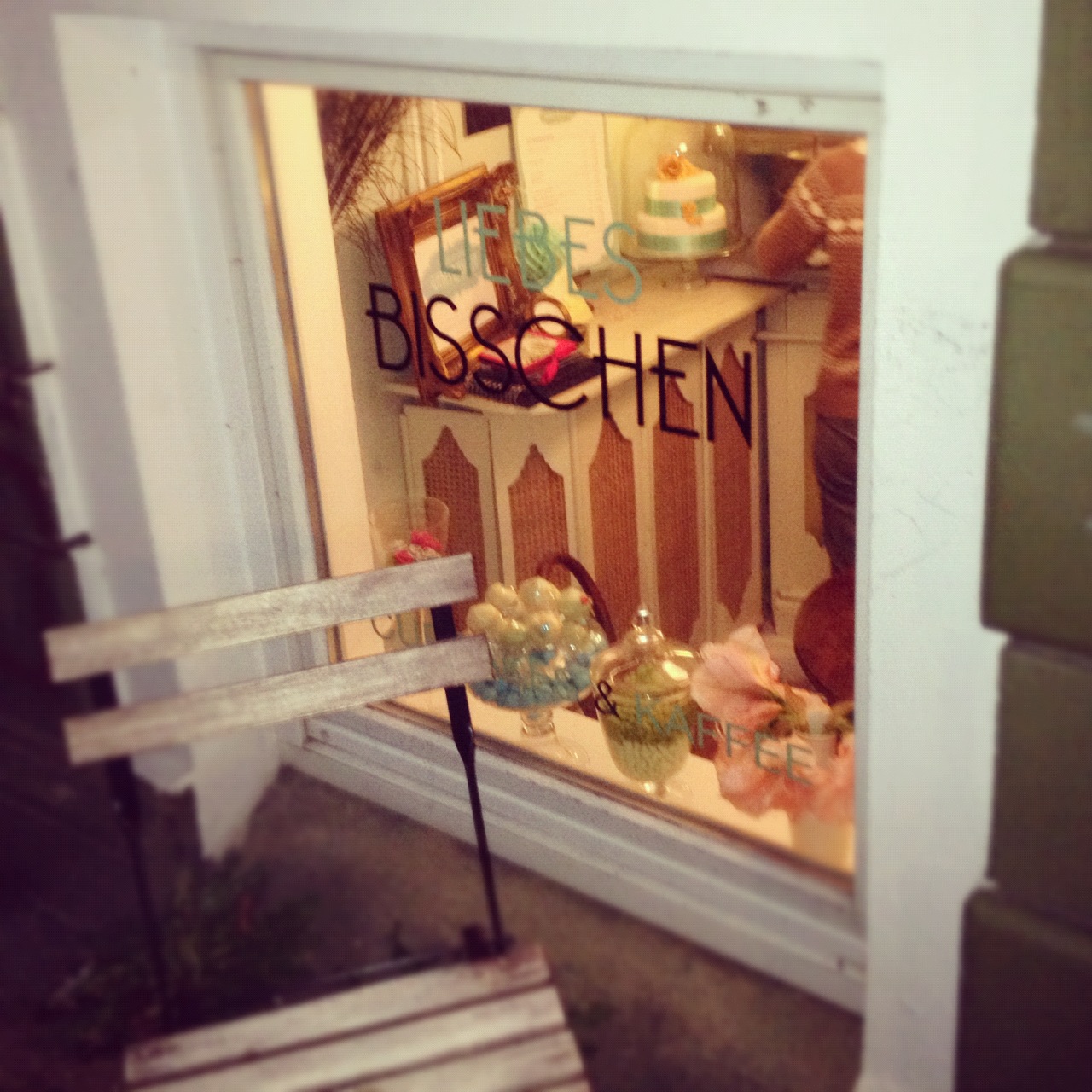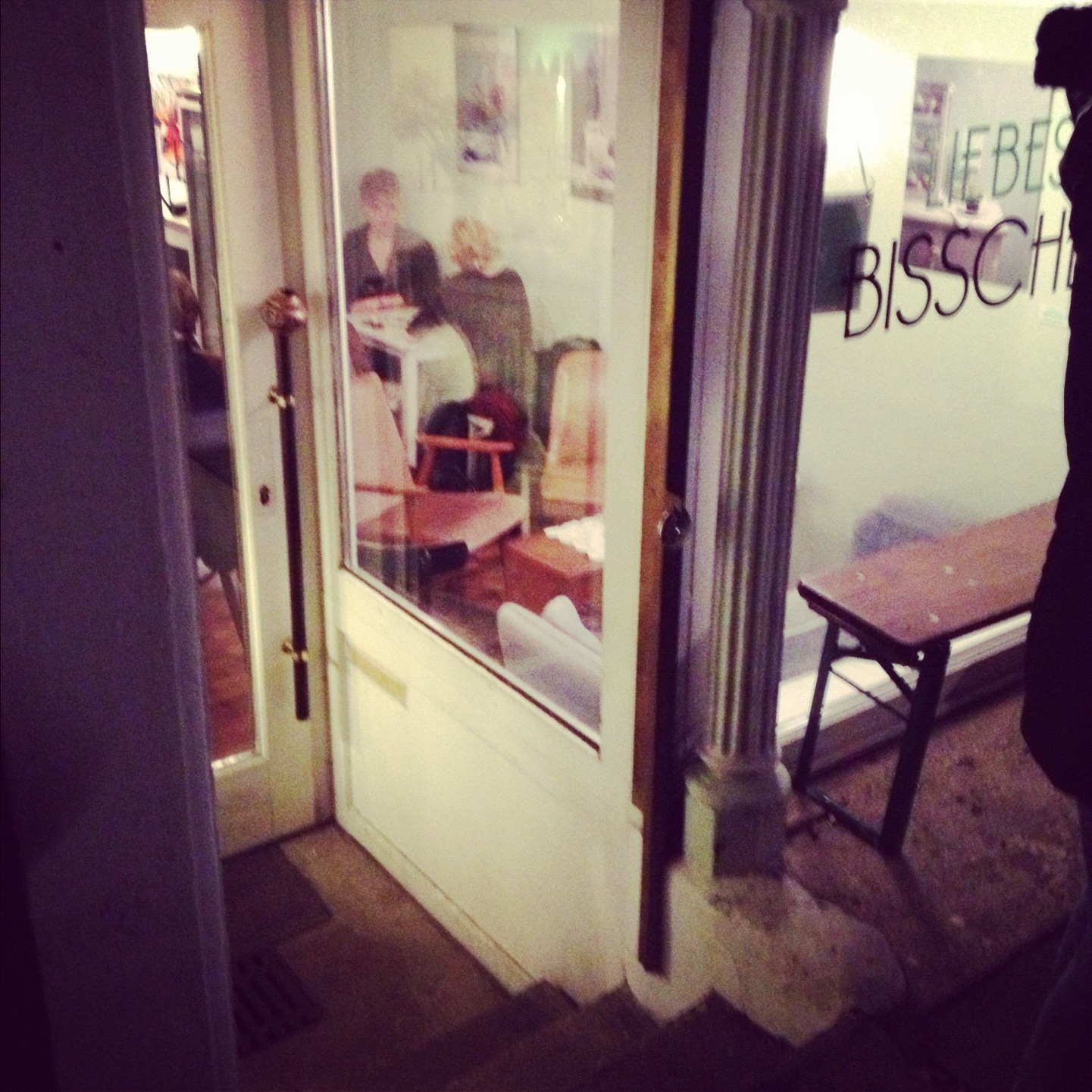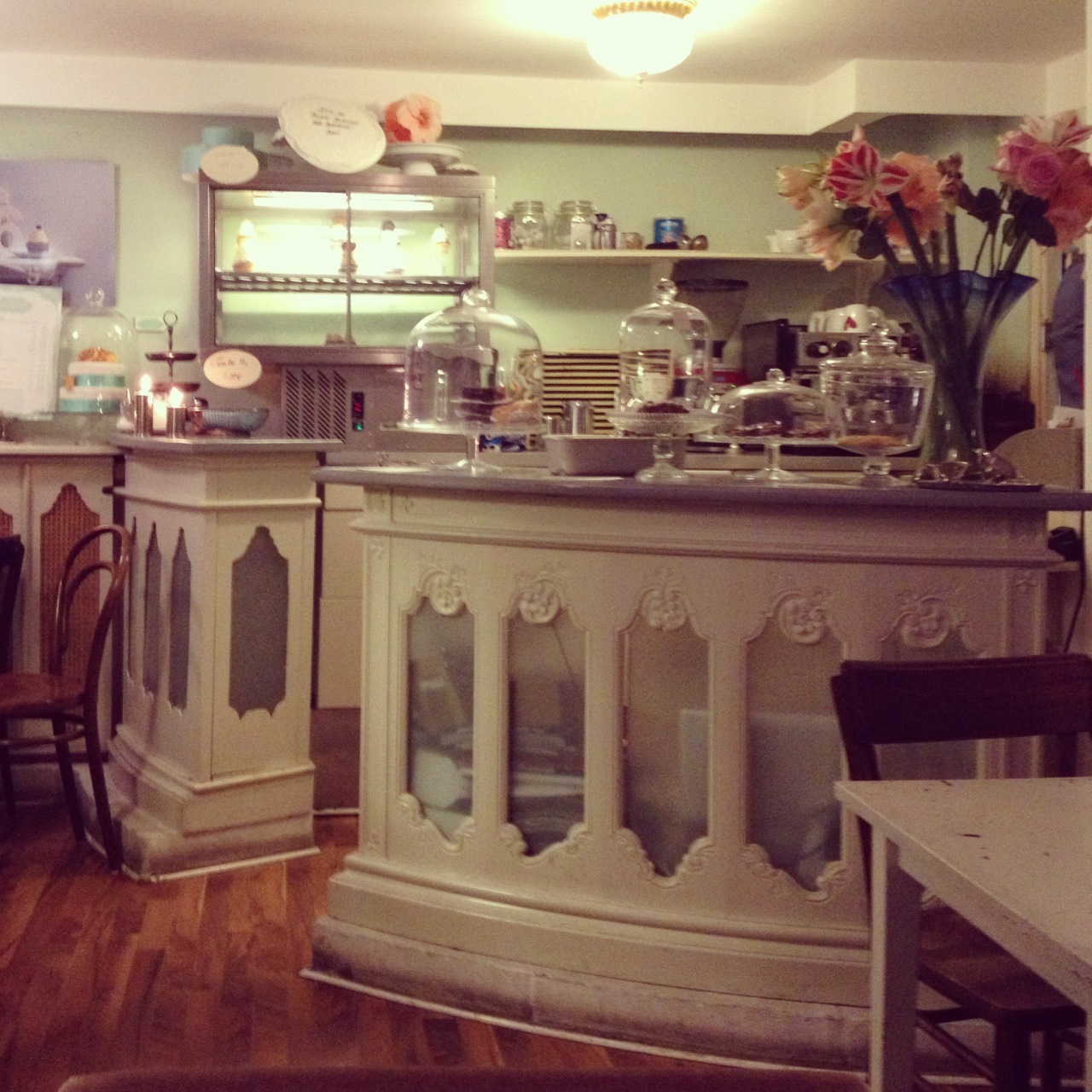 we met gianina's younger sister and her friend charlotte there, and it was love at first sight for me.  it was the little details of this place that got me.  the mint-colored walls, the shabby-chic furniture, the vintage-looking sofa and coffeetable at which we sat.  little vases on every table with a single pink rose in each one, mugs with red hearts, cupcake art on the walls.  each cupcake was served on a plate trimmed with a paper doily.  it was like a dream!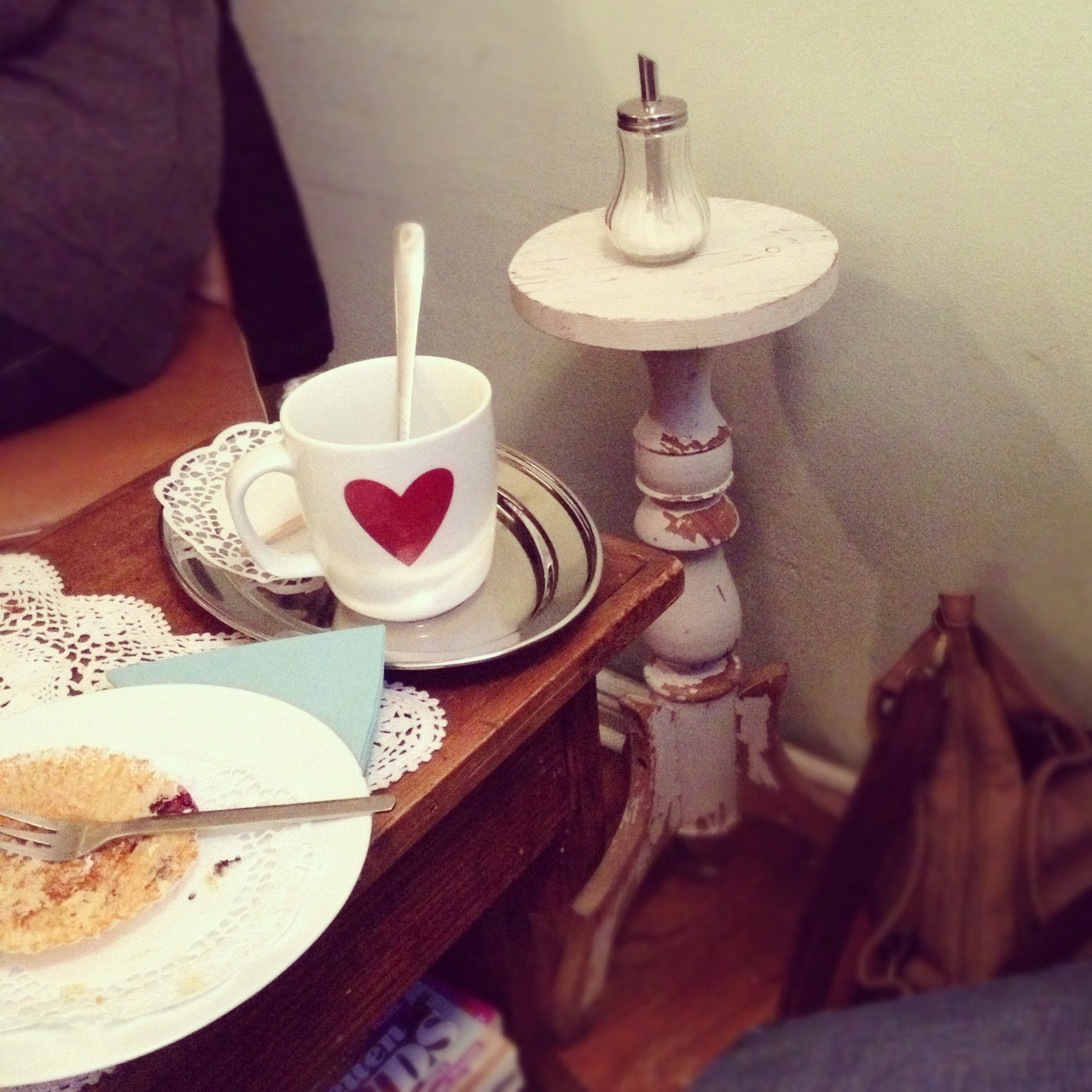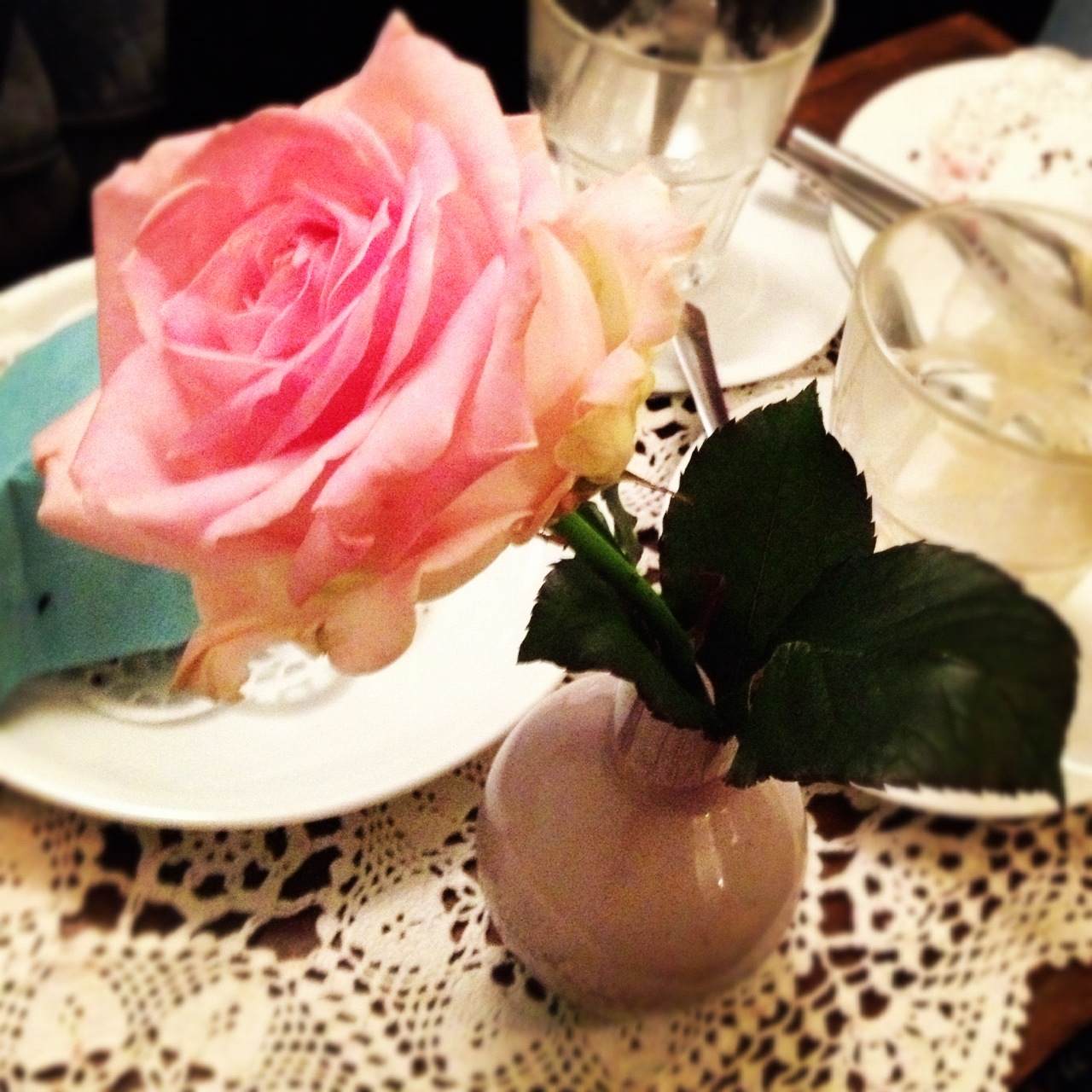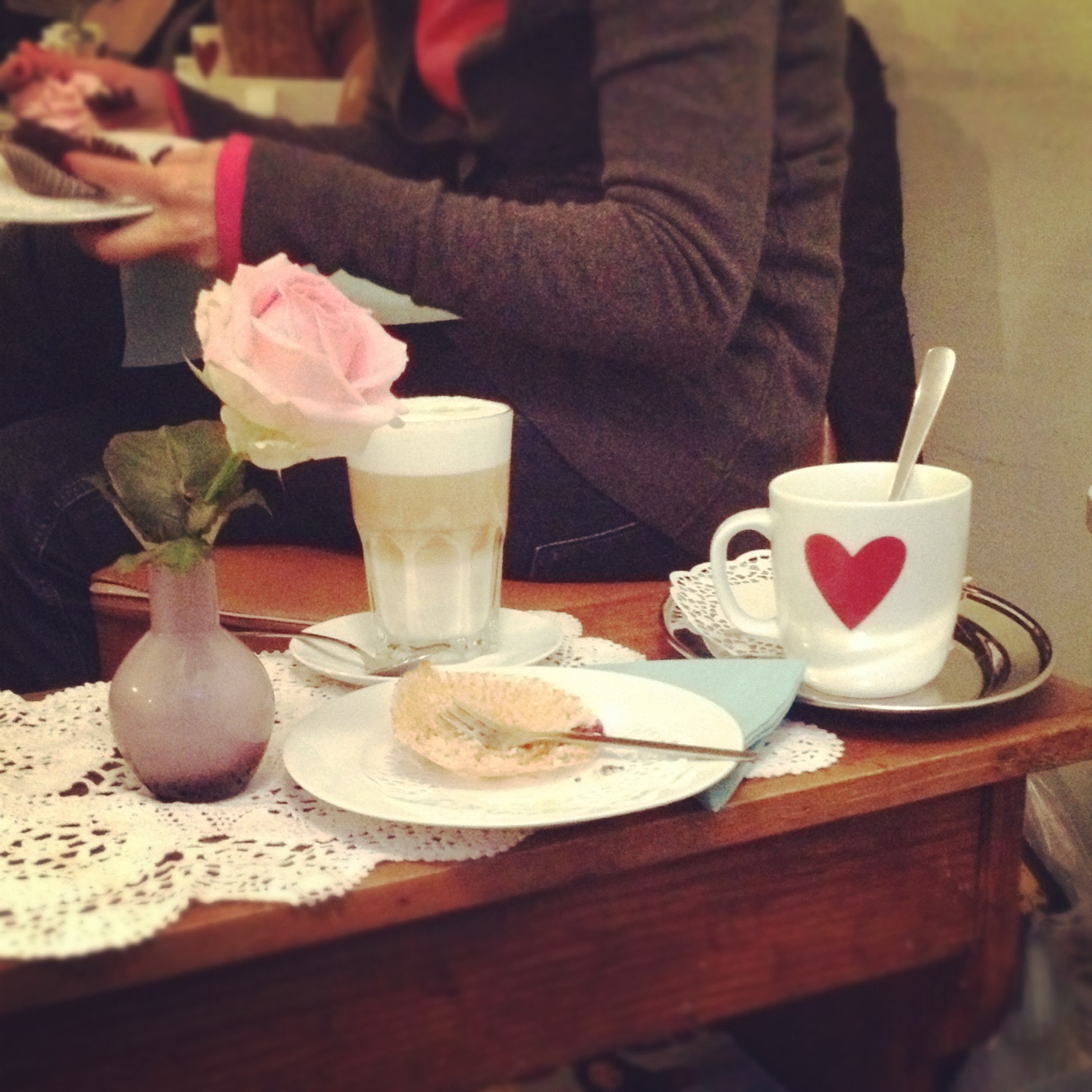 and the cupcakes.  they were fresh and delicious and were piled high with the most wonderful icing i've ever tasted.  not sugary like american icing, where you find yourself scraping it off, but real tasting, light and smooth, and not too sweet.  i had a chocolate cupcake with real raspberries baked inside and raspberry frosting that was perfectly tart with a hint of sweetness, the way raspberry frosting should taste.  i truly thought i had died and gone to heaven.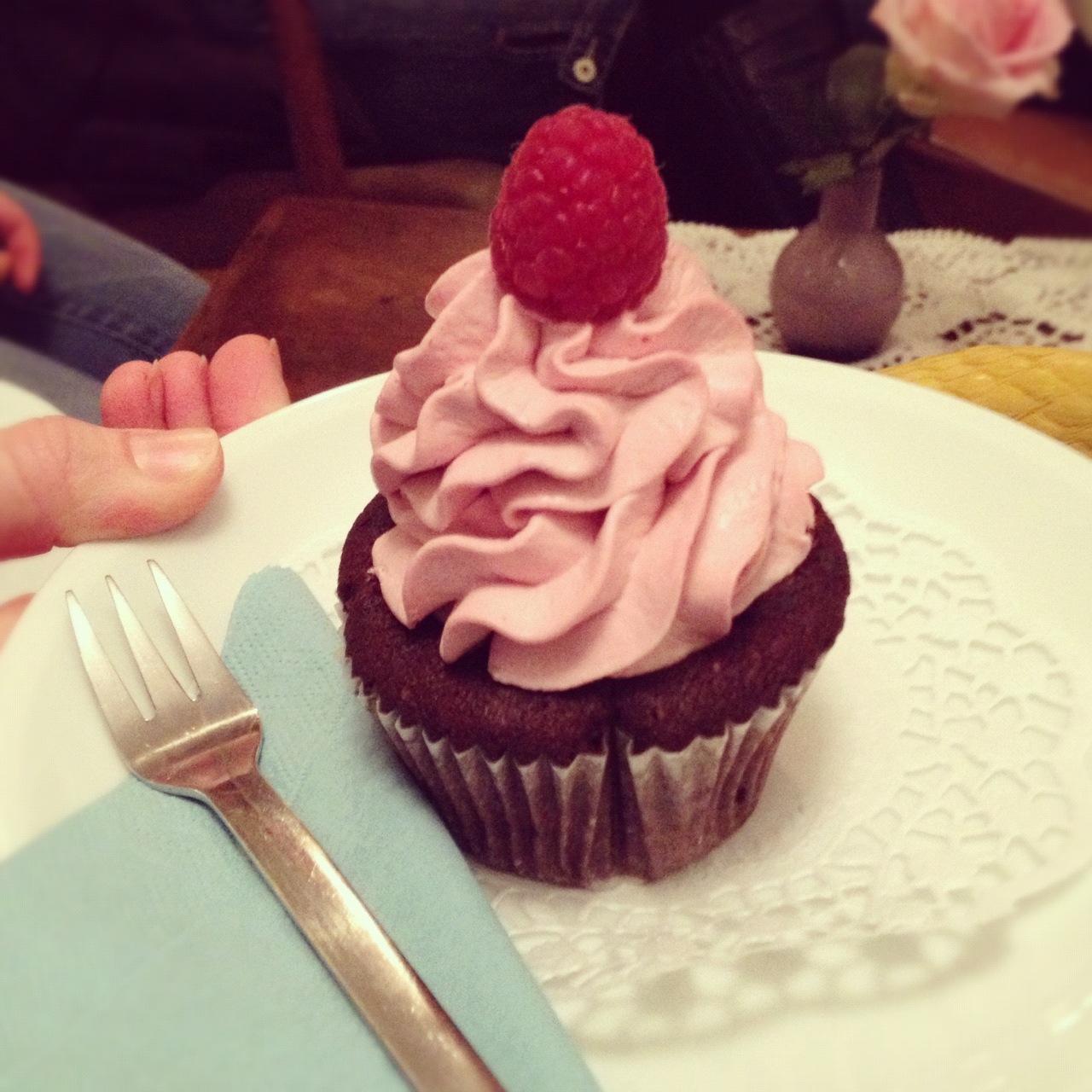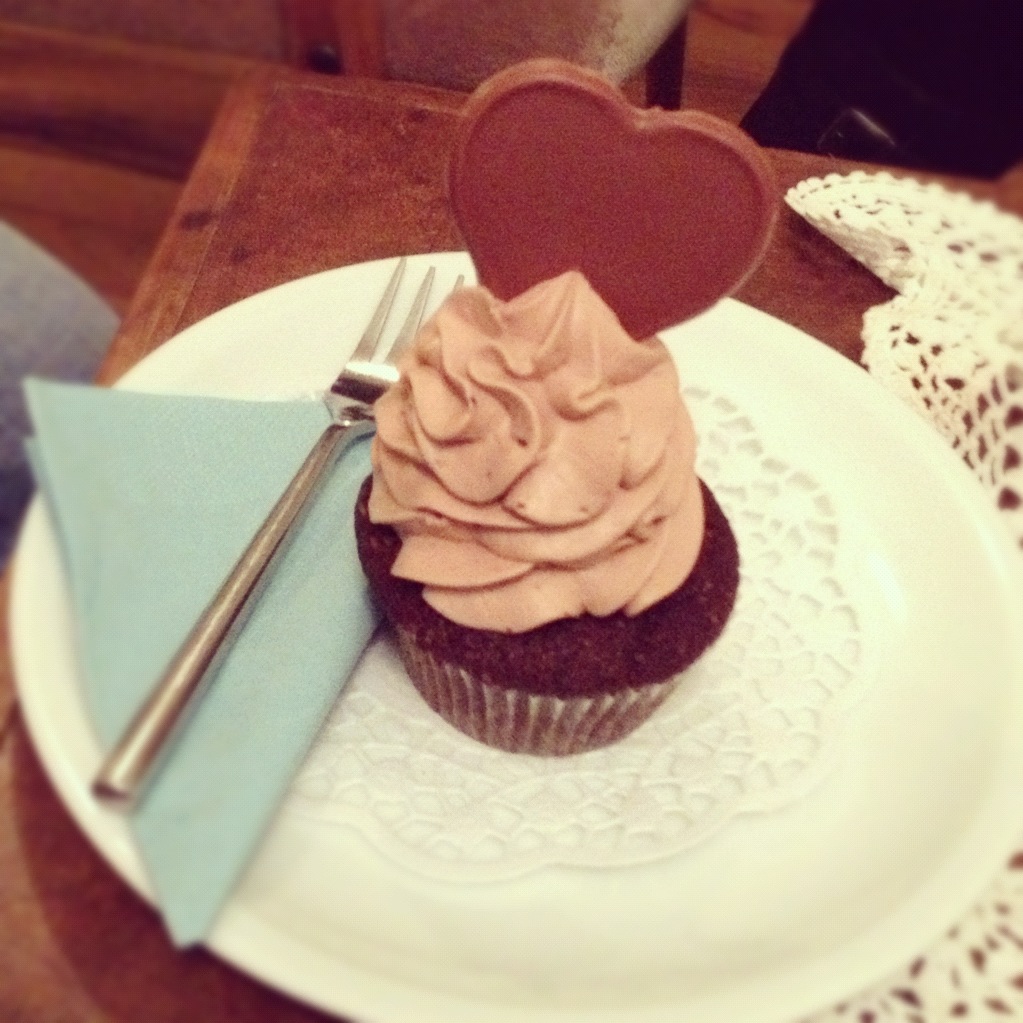 i happened to find this brighter, better quality photo of the little cafe here.
there is an article about how this place has the best cupcakes in the city, and gives information about its location and hours.  it's apparently the oldest cupcake shop in hamburg.  their coffee is also wonderful – i had a latte, which complemented my cupcake perfectly.  because it's somewhat hidden, it attracts more locals than tourists, but i highly recommend stopping by if you're ever in the hamburg area.  it's an excellent place for a girl date, but guys frequent the cafe too, because the cupcakes are just too good.
hope you're having a wonderful sunday afternoon!