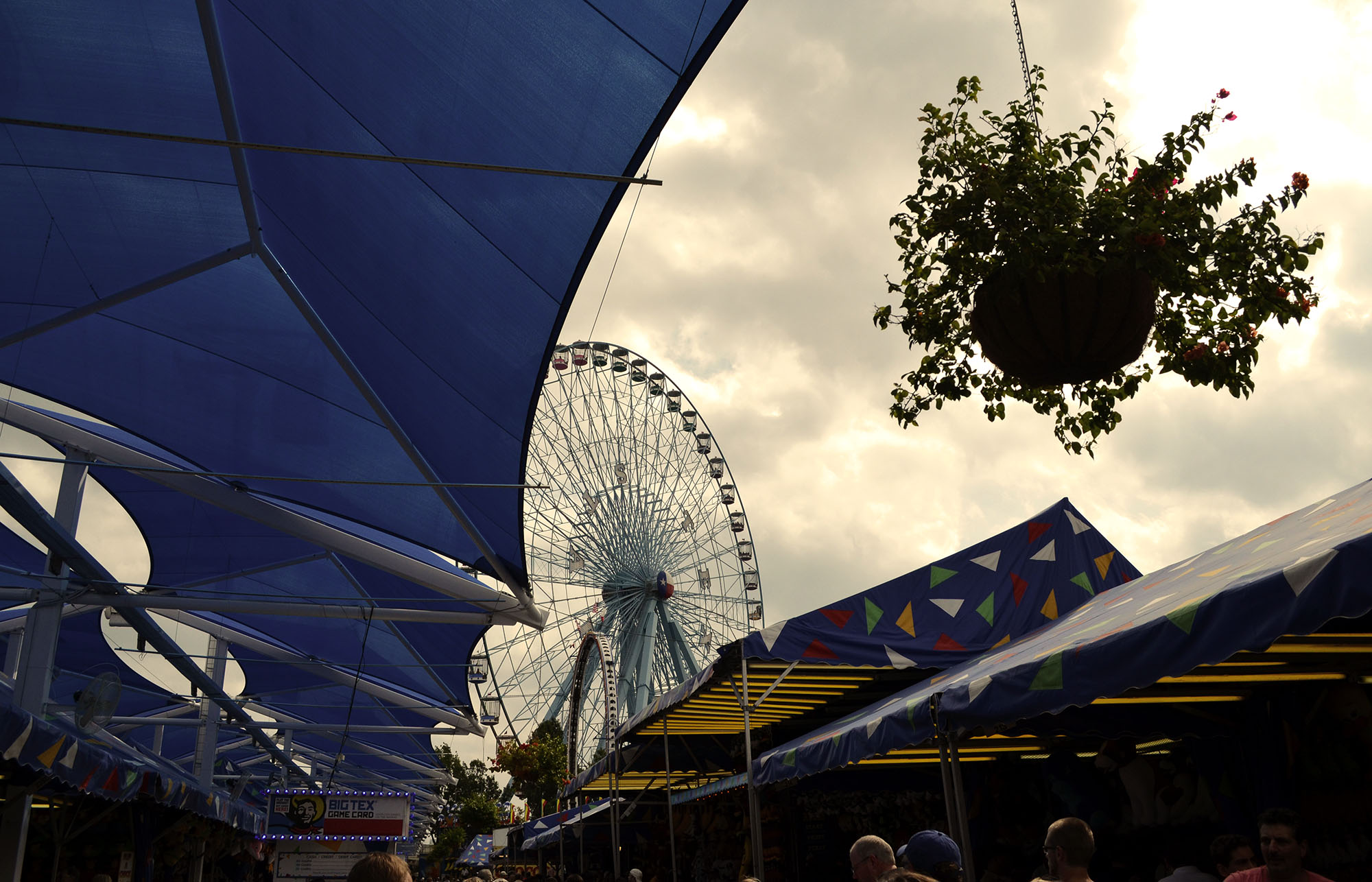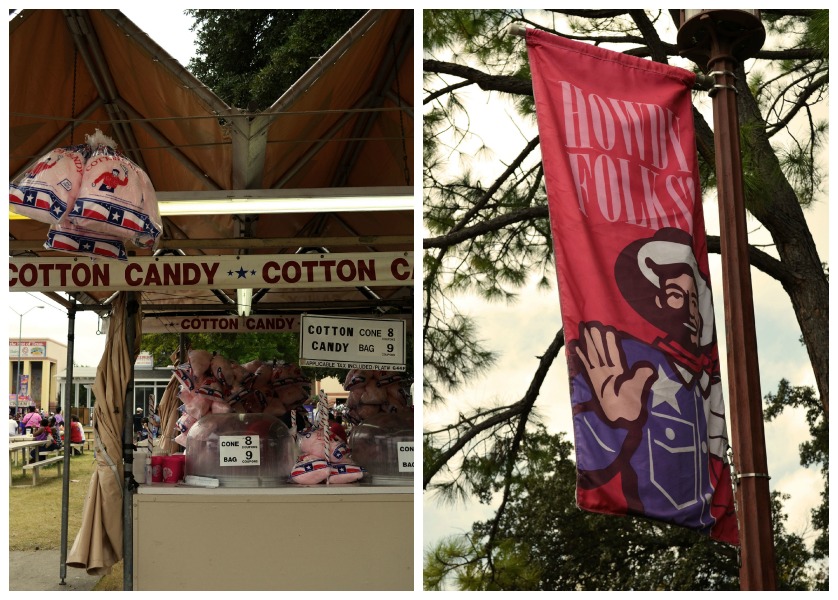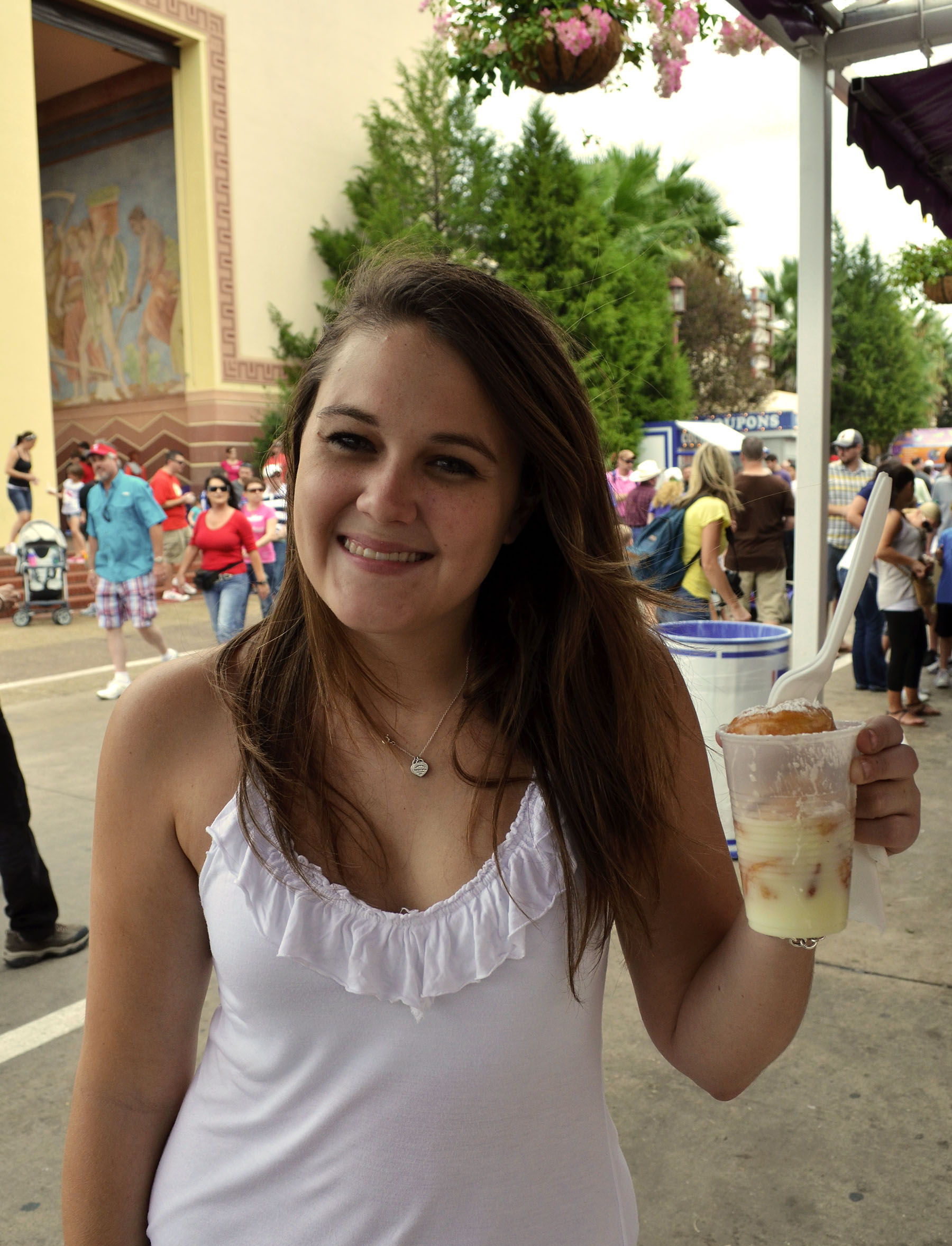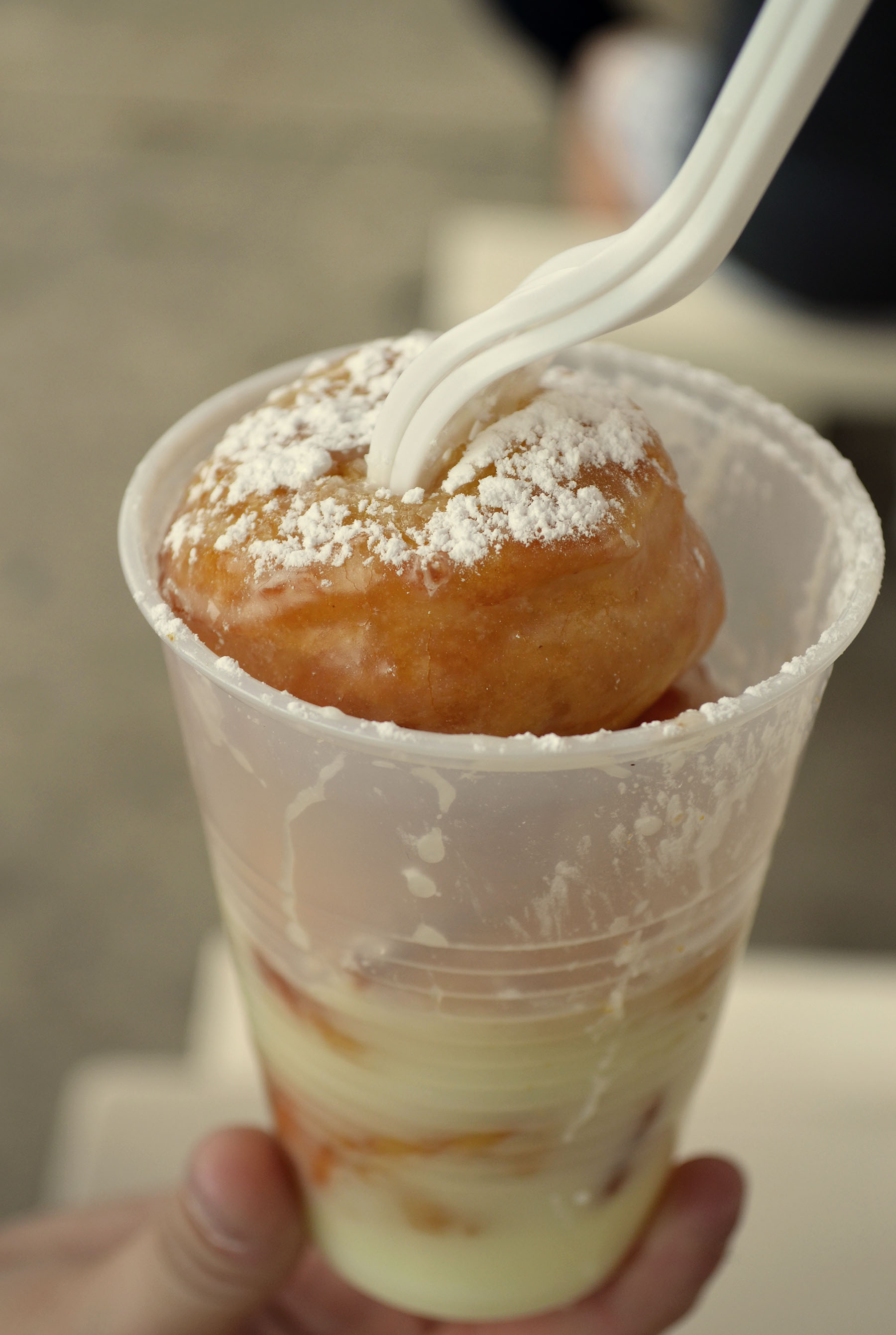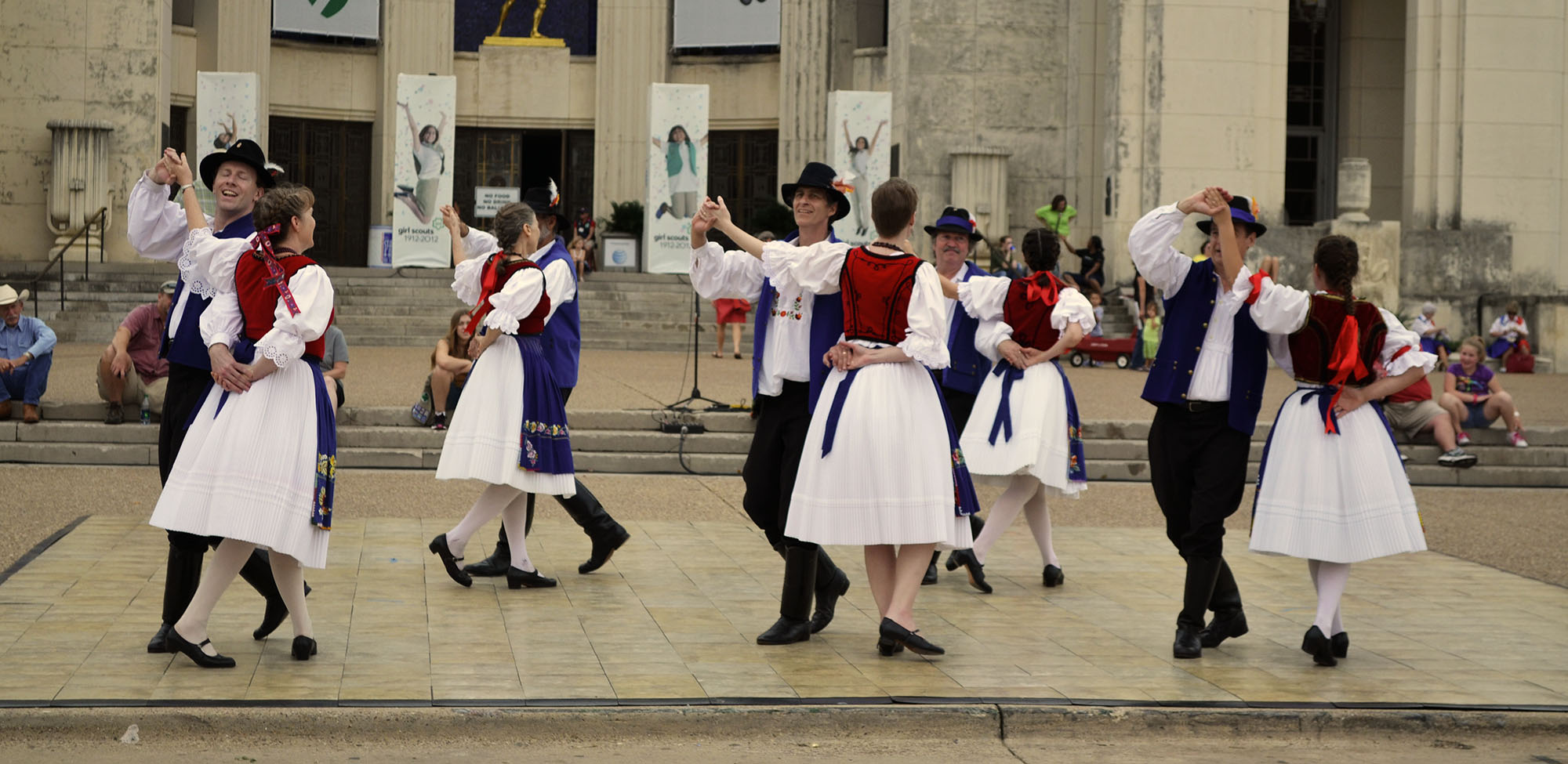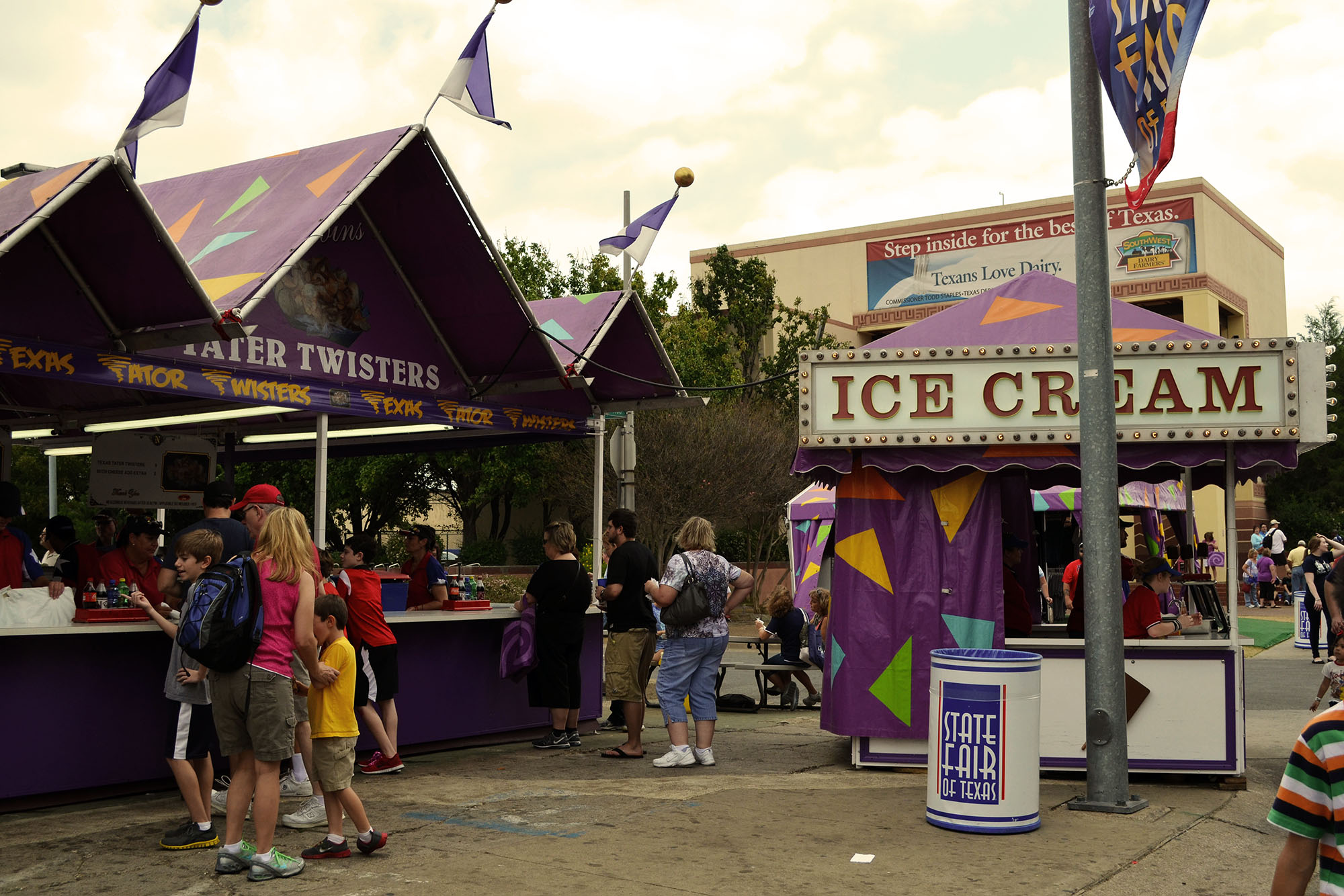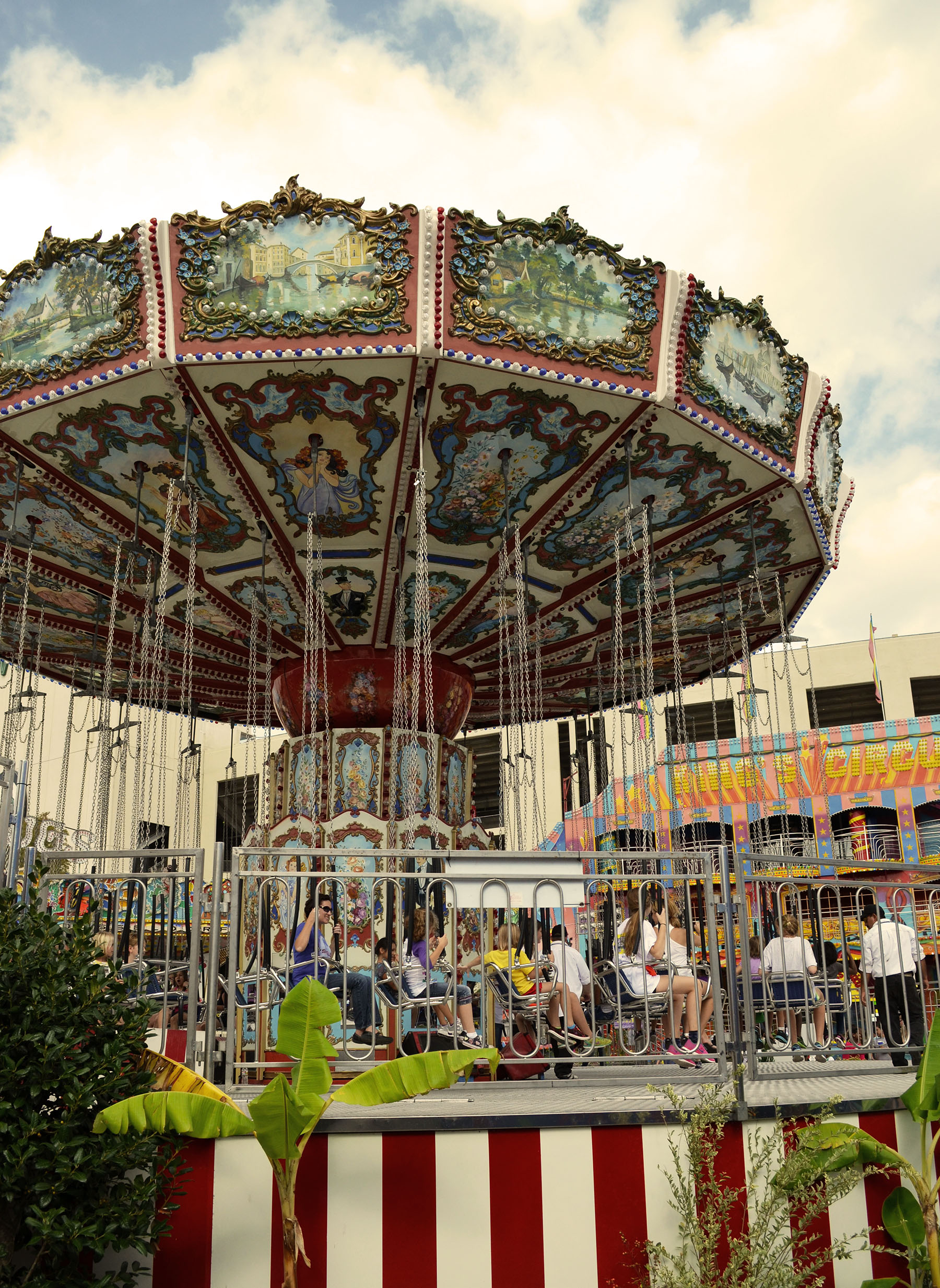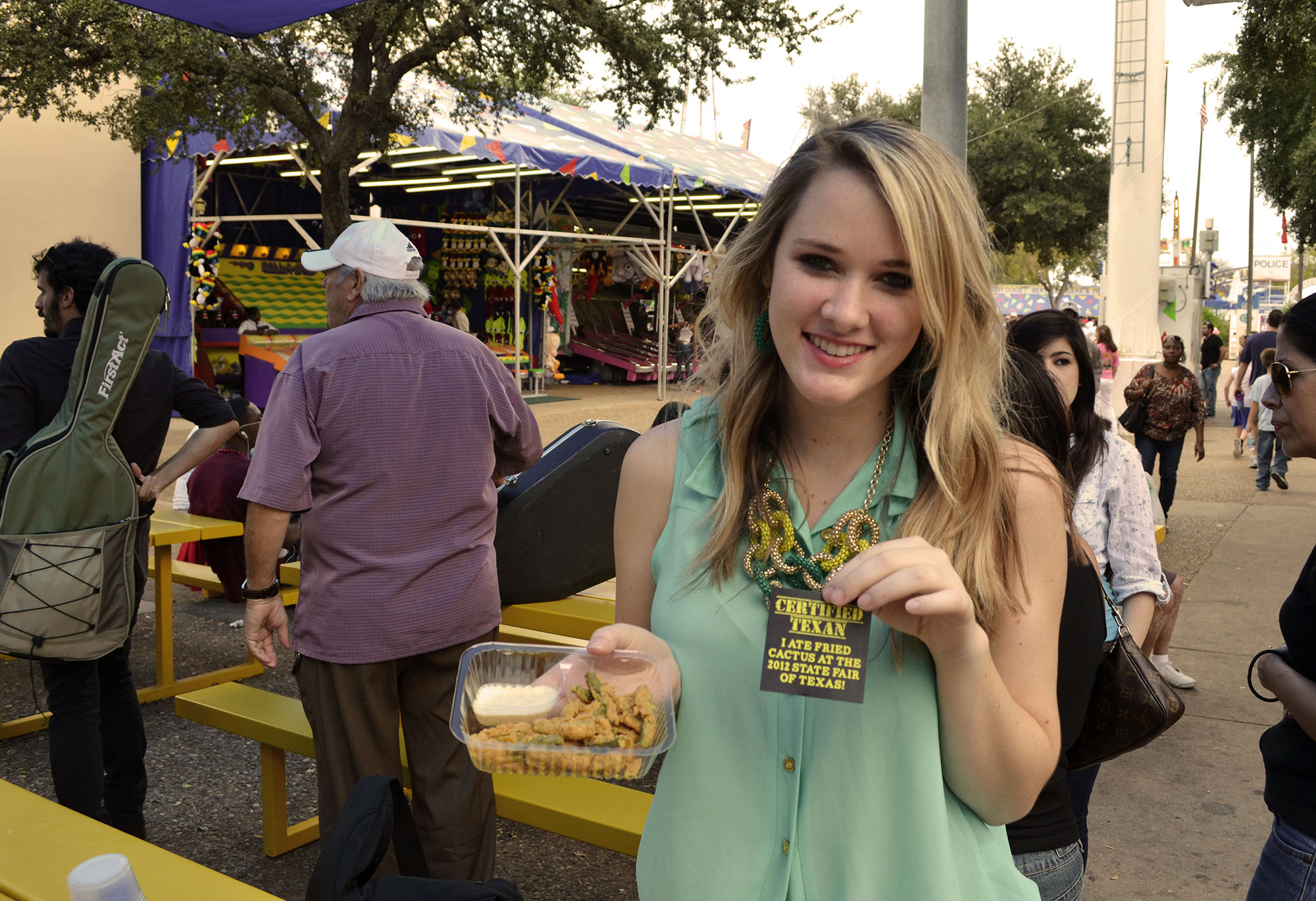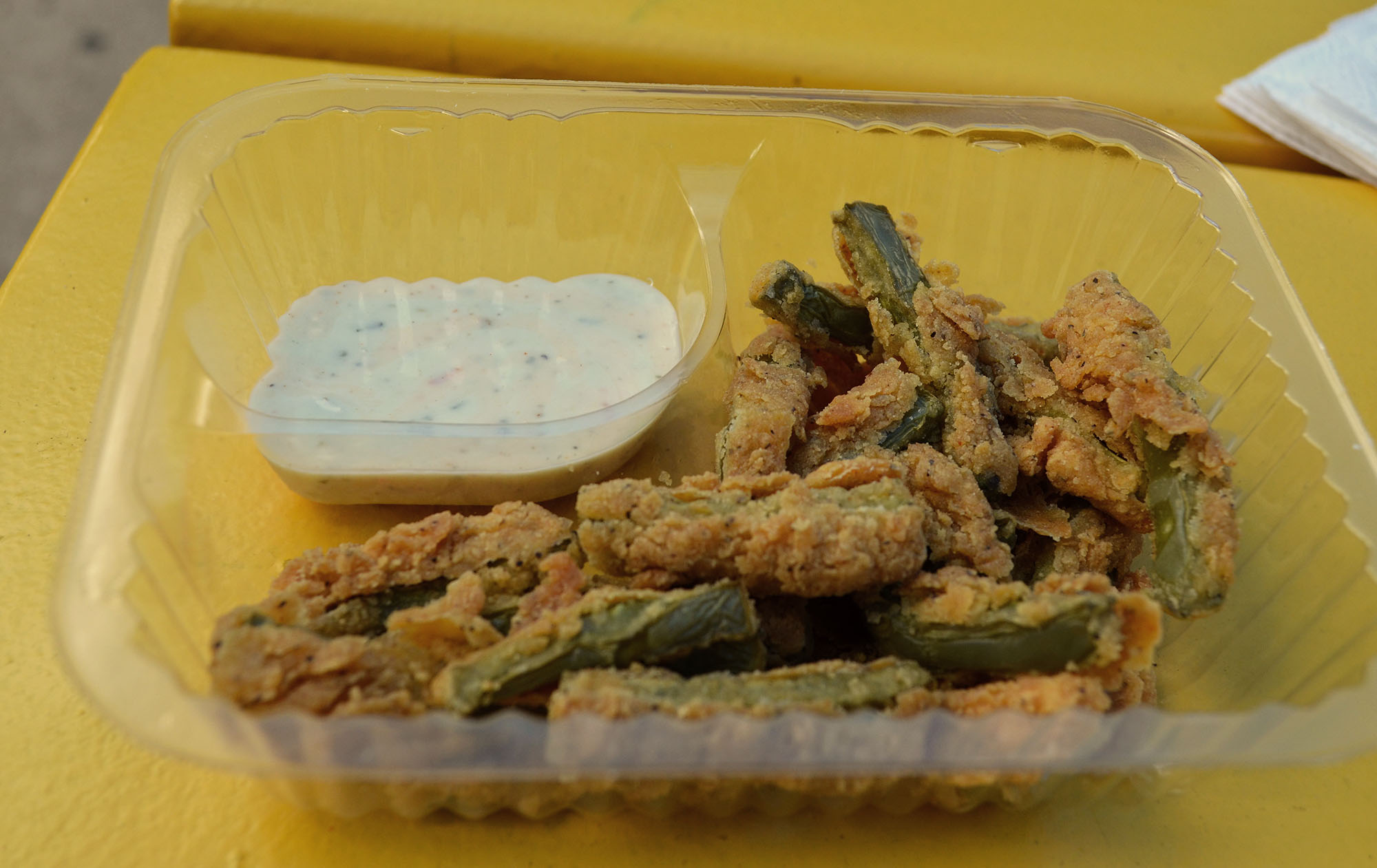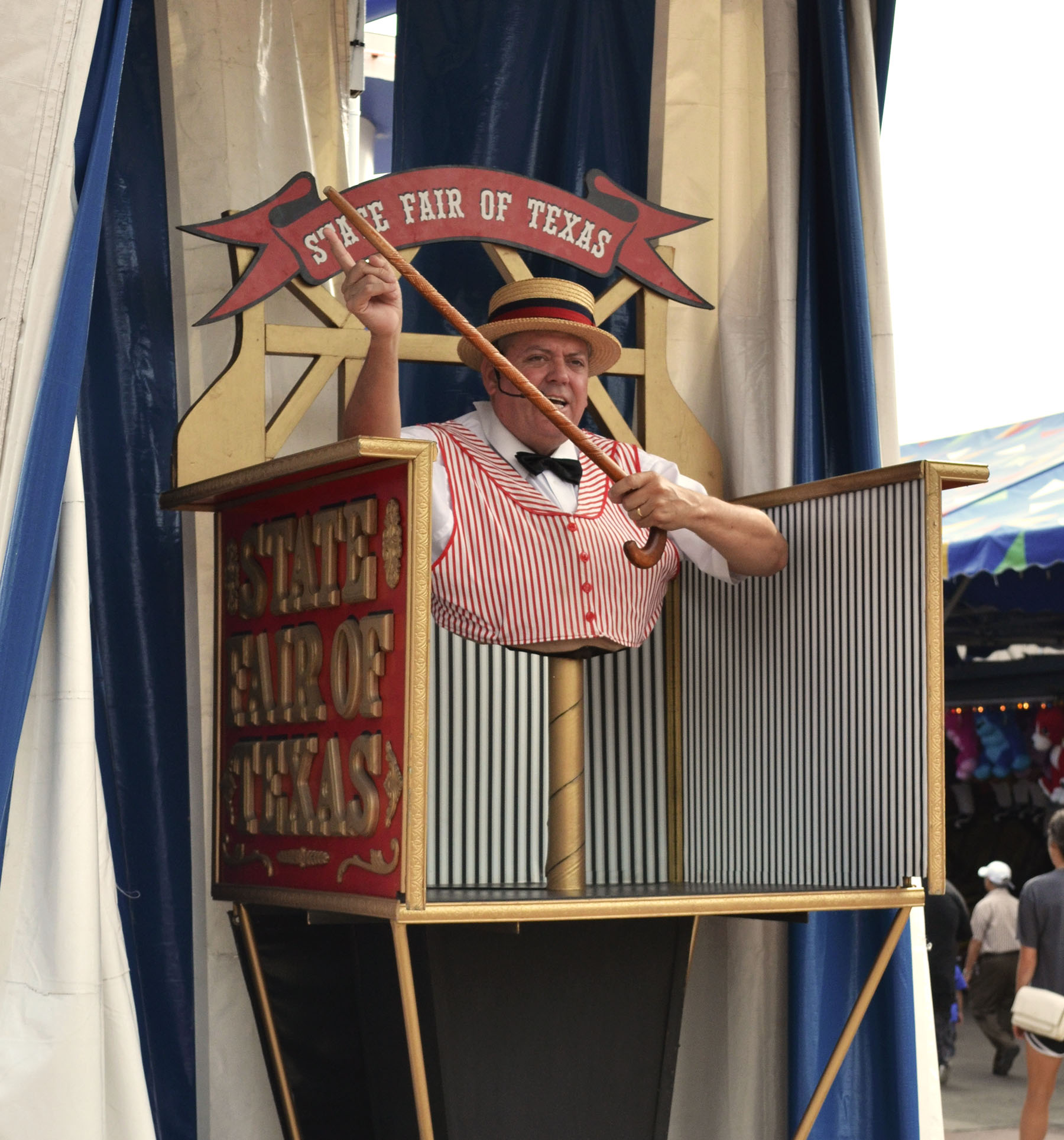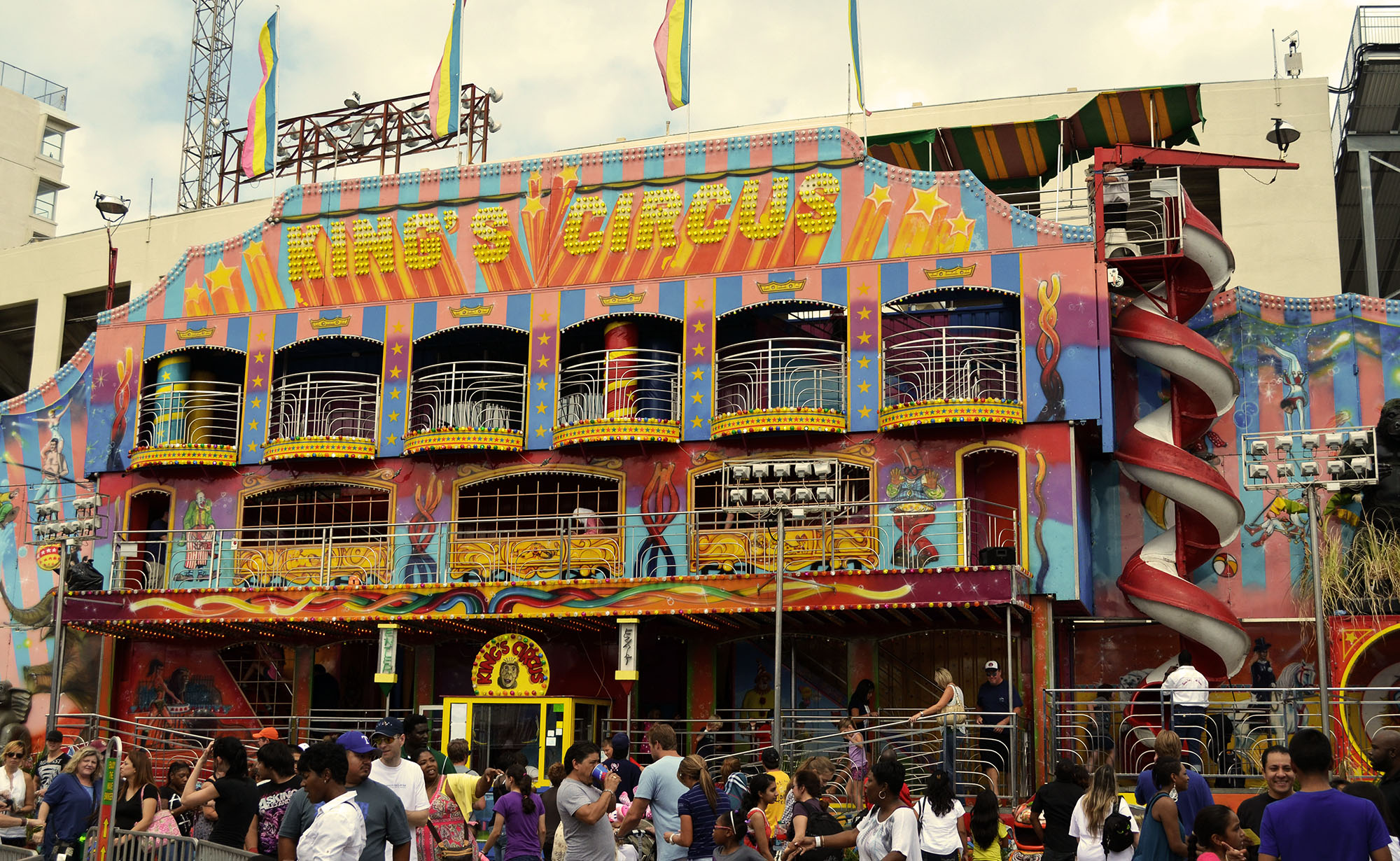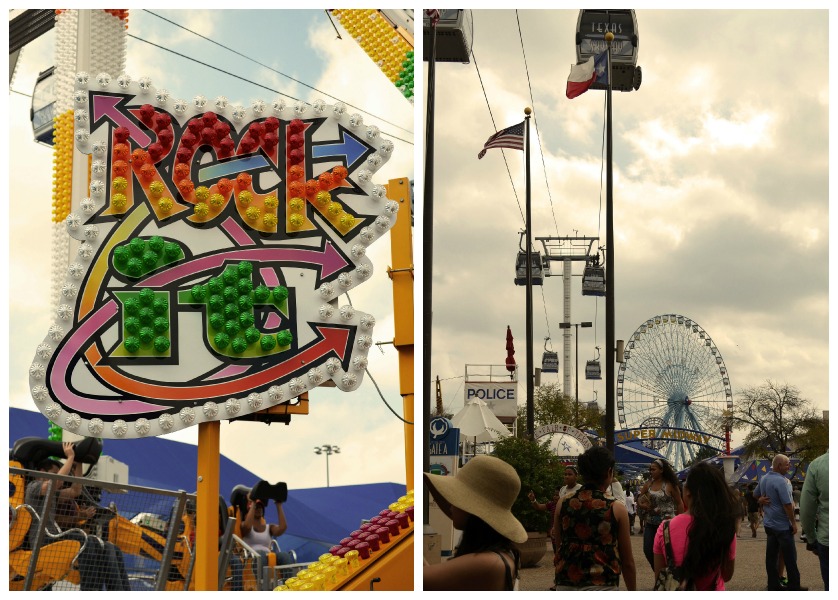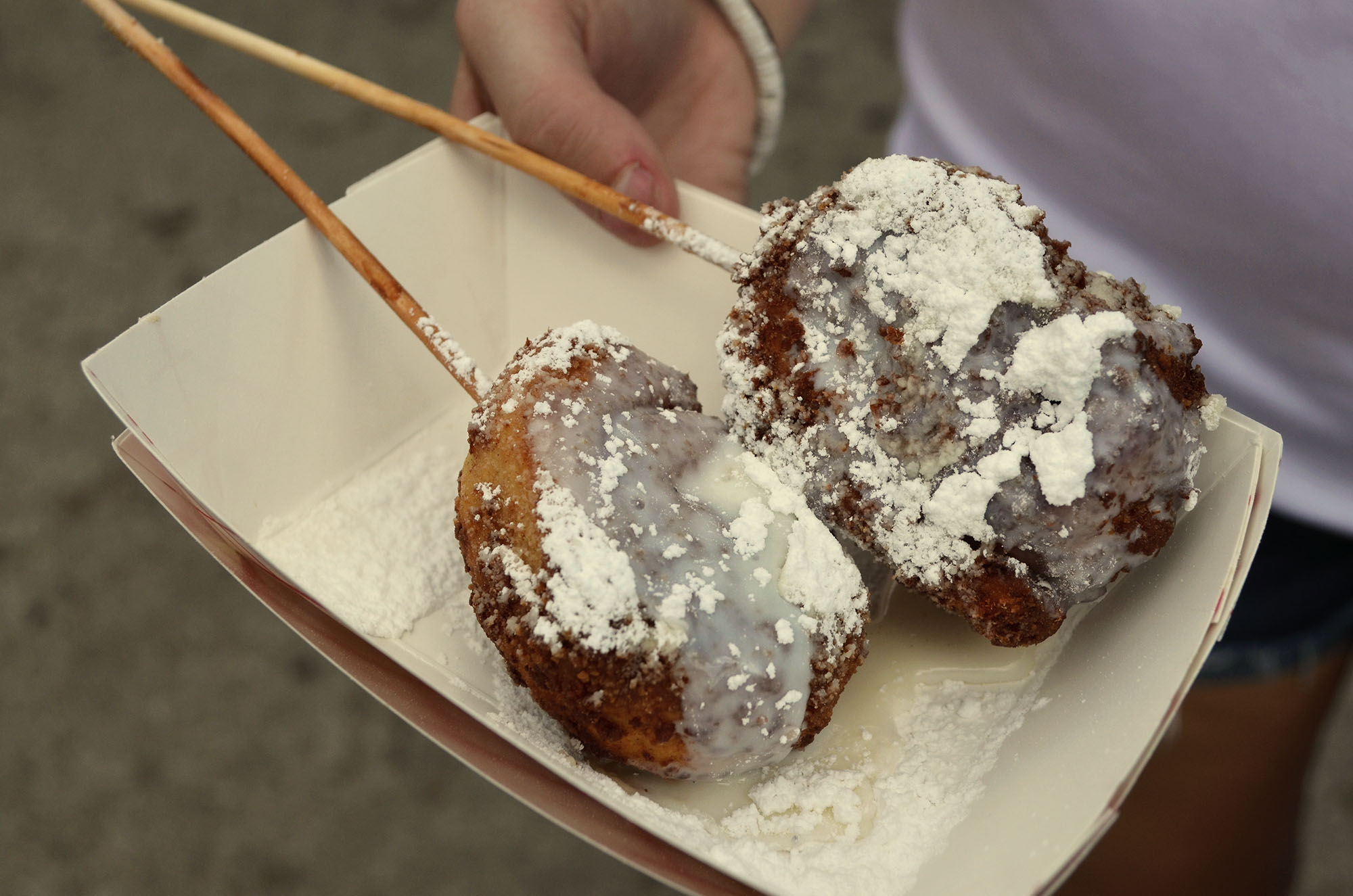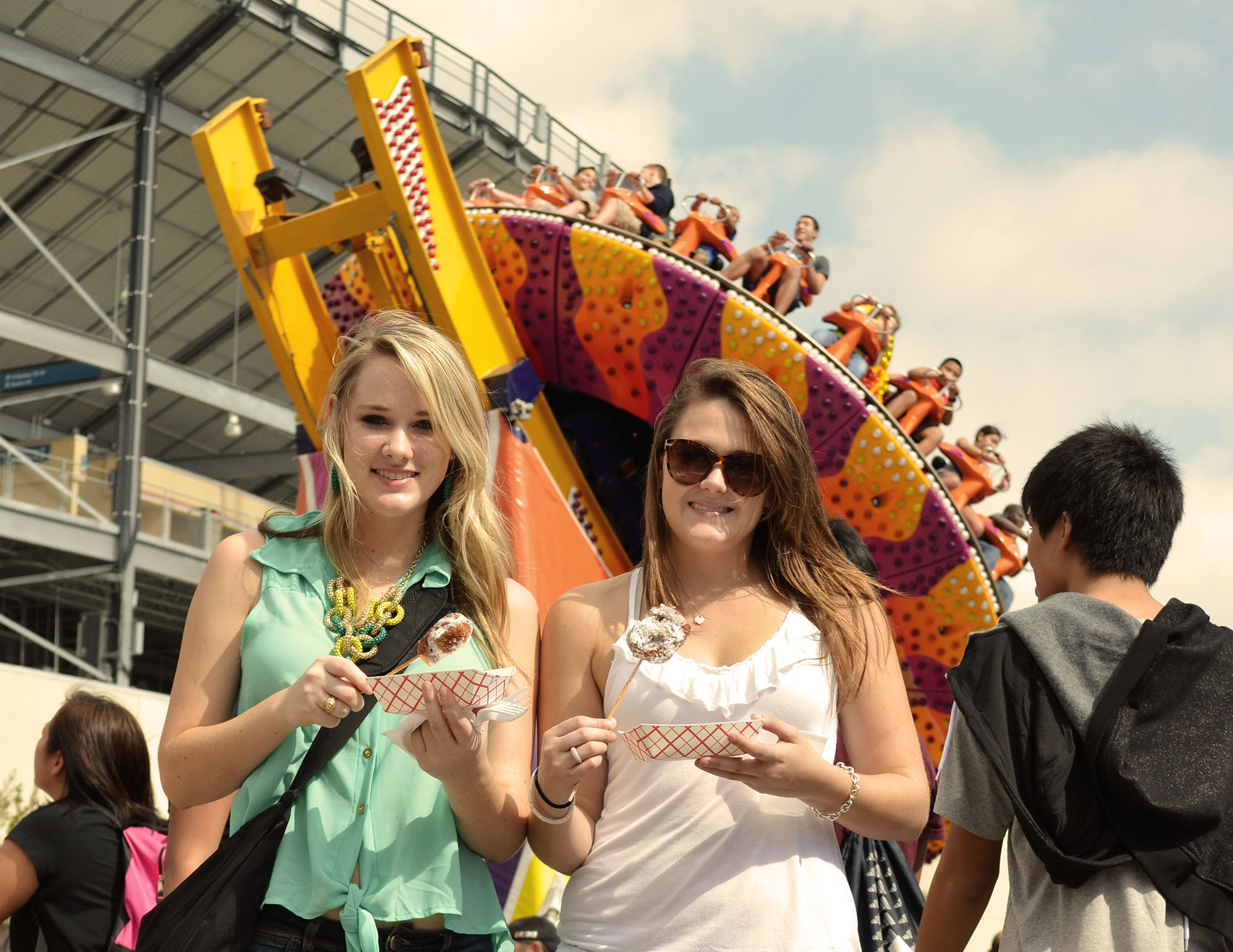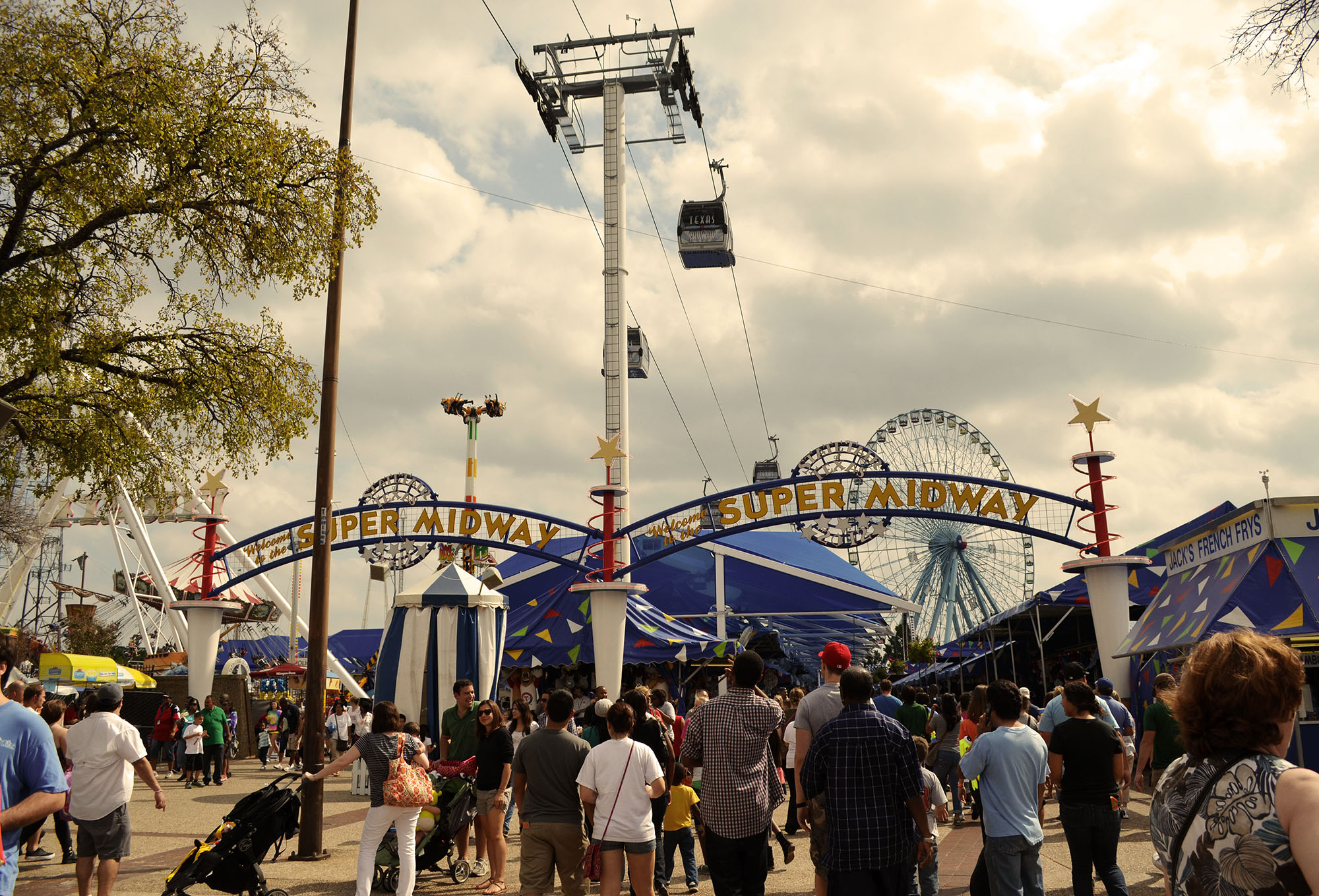 this past sunday, ashley and i went to the state fair.  despite the events that happened at the fair on friday, it was a lively place, especially since it was the last day.  we were most excited about the food, and we definitely got our fill, as you can see.  healthy stuff, that fair food is!  i actually tend to be disappointed by fried foods  – they always seem to smell better than they taste.  i have to say, though, that all three items we got were superb.
first, we shared the fried lemonade.  it tasted a lot like hot beignet drenched in fresh lemon icing… never a bad thing.  then we tried fried cactus, which apparently made us certified texans!  it looked like asparagus, but tasted like heaven dipped in spicy ranch.  finally, we planned on sharing a fried bacon cinnamon roll, but the nice lady at the counter ended up giving us an extra one for free!  they may have been my favorite thing ever.  two of the best breakfast foods, rolled together in one, on a stick.  could it get any better?
we tried to counteract the fried food with lots of walking in the warm weather [it got up to the high 80's that day!], but in the end, whether we burned them all off or not, every bit of those calories was worth it!  i'm glad i had another foodie to go with, and ashley is always good company!
r.i.p. big tex
state fair, until next time…