in early february, while it was bitterly cold and sleeting in dallas, i took a business trip to sunny yuma with my boss, courtney, for a produce industry meeting.  we flew in and out of phoenix, which meant that we got to go on a 3-hour road trip through the desert down south to yuma and back.  although i can't say that i was looking forward to it, courtney is good company, and it actually turned out to be quite an interesting drive [at least for me, a resident of north texas for most of my life, which happens to be the most flat, boring terrain ever].  i loved the scenery, and as silly as it sounds, i enjoyed picturing 1.) what it was like to discover the land for the first time and 2.) what animals you would encounter out there.  [for whatever reason, those are the same two questions that run through my head no matter where i'm roadtripping in the great u.s.a.].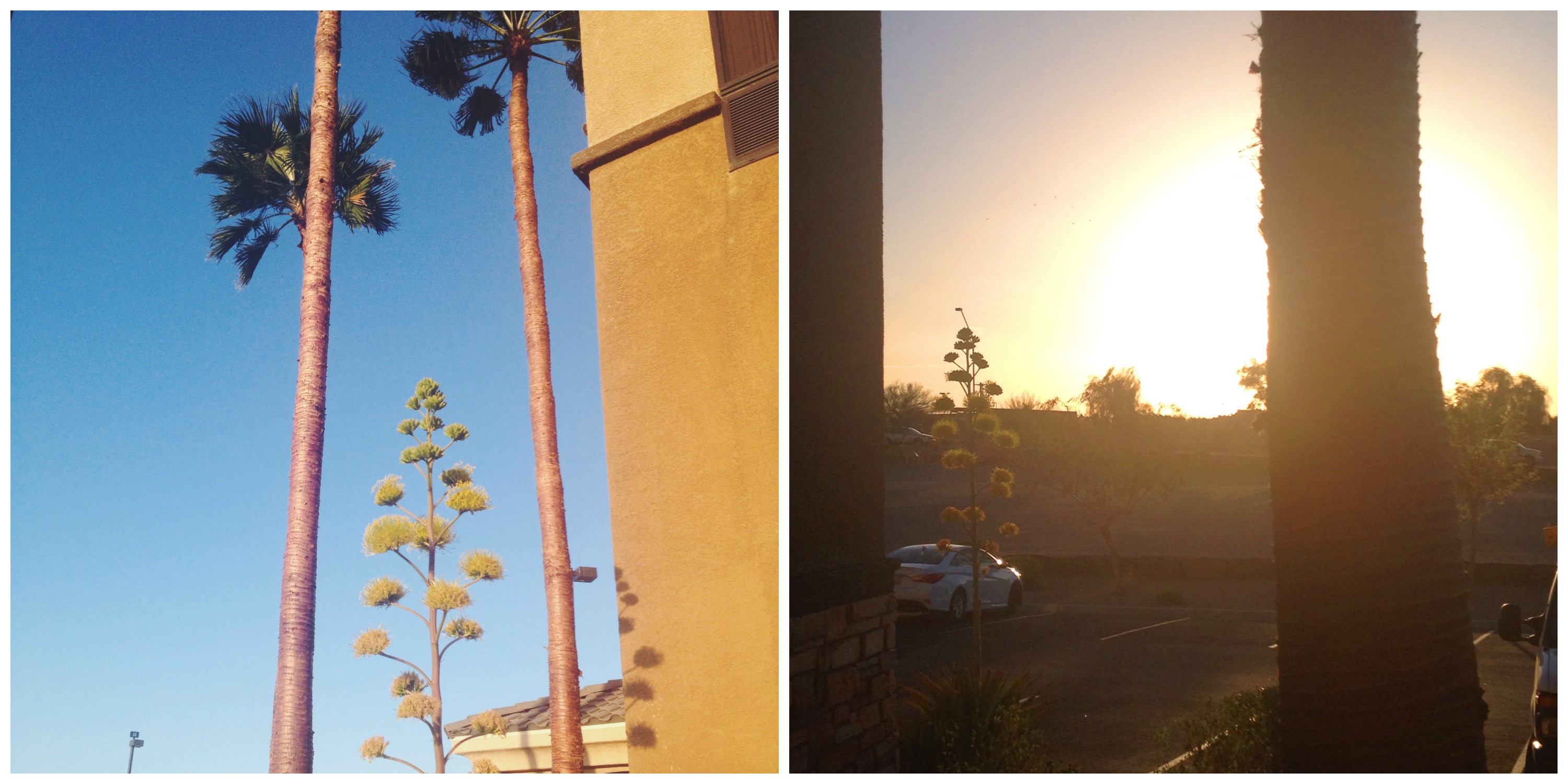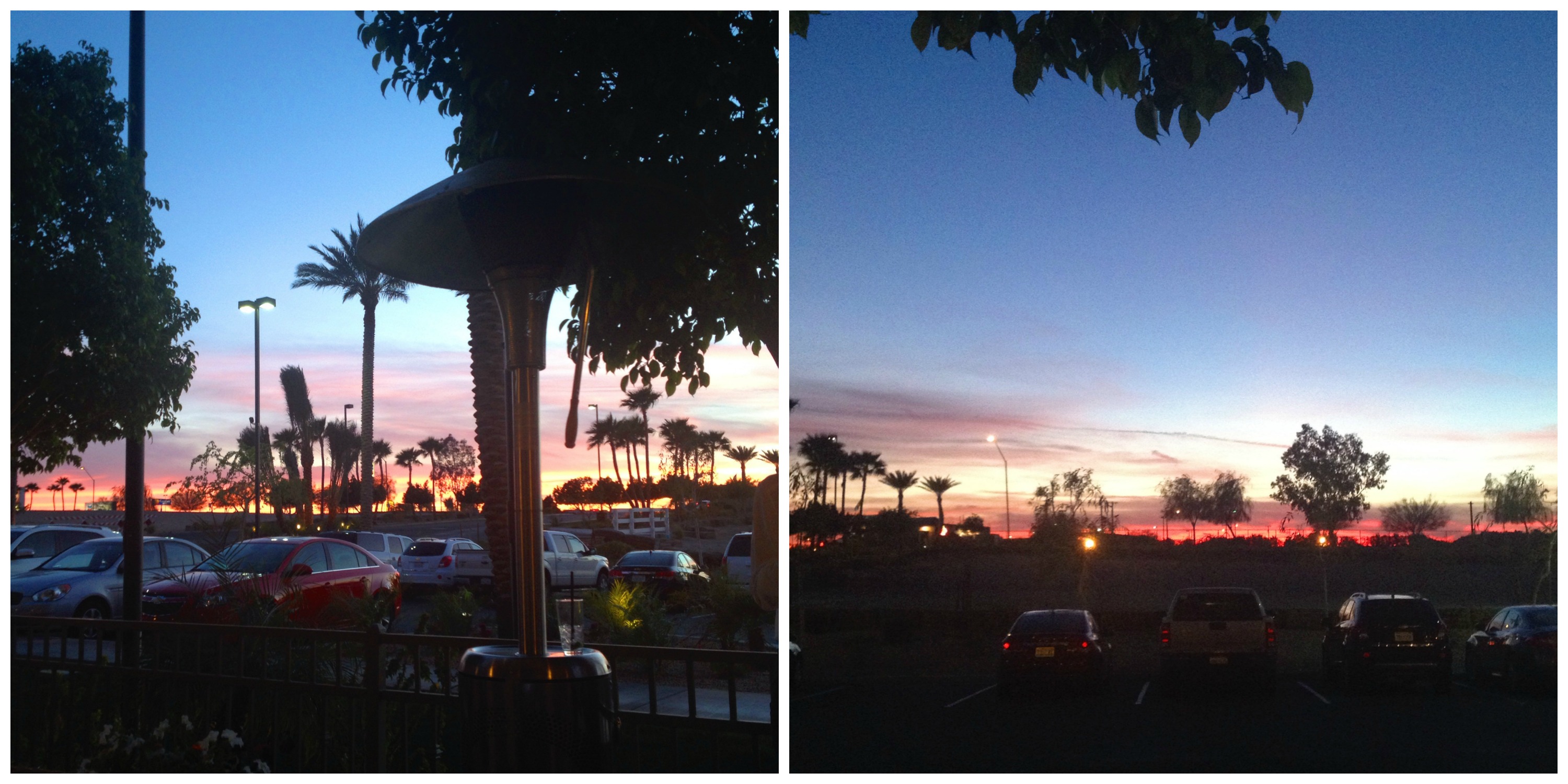 so the drive was fairly painless [although we were happy to be doing it in daylight], and on the way there, we stopped in dateland, a little "oasis" in the middle of the desert, to try some different kinds of dates that are grown there and to get some cactus shakes for the road!  i must say that i was pleasantly surprised with the dates – i didn't really think i liked them before trying them there in dateland – and i was a little disappointed with the cactus shakes.  they tasted exactly like a vanilla shake, only they were pink.  and we all know food coloring can work wonders, so…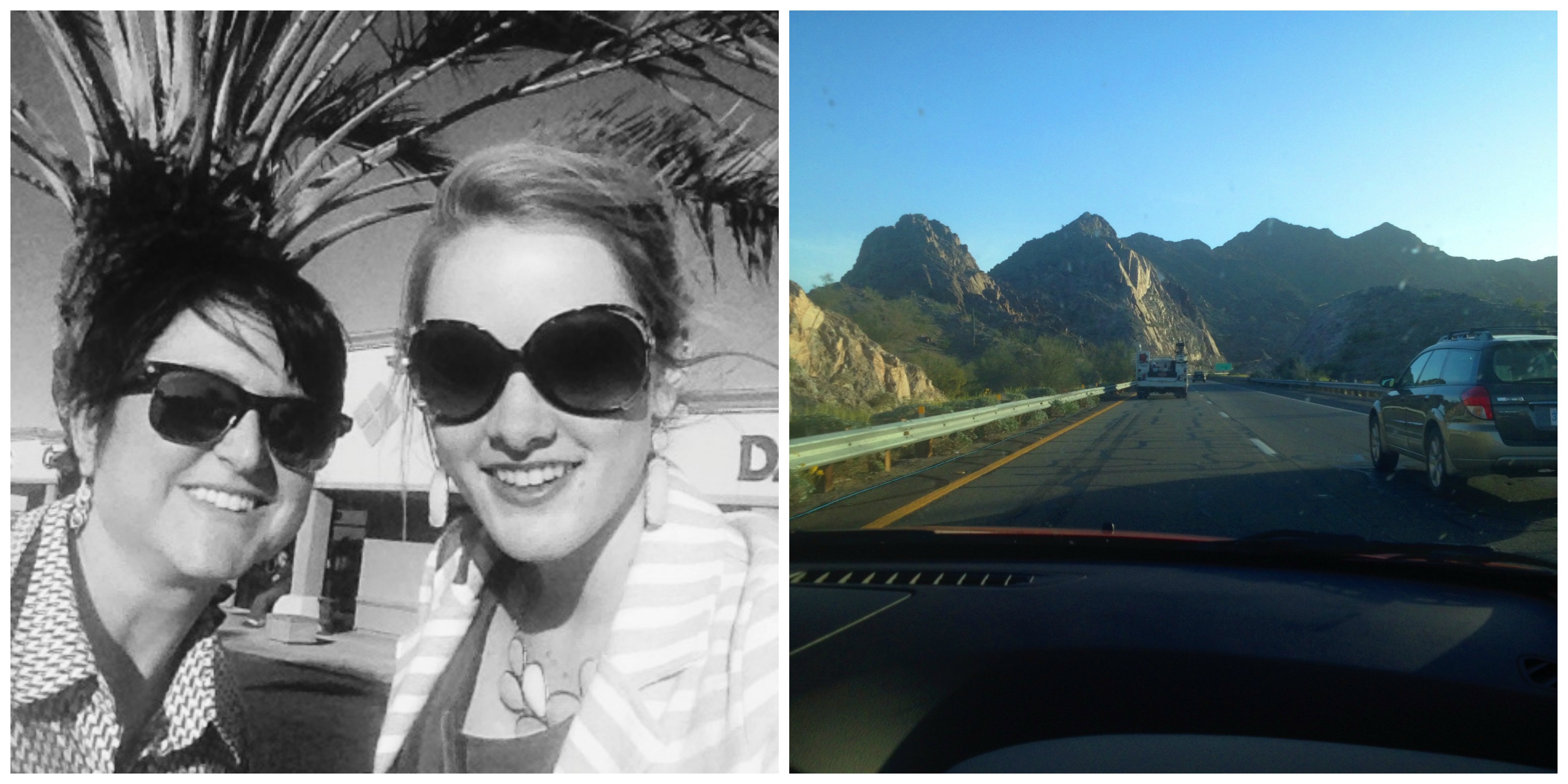 we spent one full day at a meeting, and the following day, we had the opportunity to visit some processing facilities and a lettuce field.  the processing facilities are interesting, but i'm always a proponent of visiting the fields because you learn so much, and besides that, it is just magical being out there.  there is nothing like it, seriously.  we visited a spring mix field, and i was in love with the beautiful purples and greens planted side by side.  my great-grandpa was a farmer, and although i don't have a green thumb nor would i consider myself being a "country girl" in any way, shape, or form, i have a whole new respect for farmers and a love of agriculture since joining this industry.  being so close to the land, the earth, the soil, and growing the food we eat and knowing the nature of the crops backwards and forwards… it really is a beautiful career.  you might remember this produce trip to florida that i took a year ago, and there will be more posts to come of other trips i've taken in the past year, since we usually get out to the fields every few months.  i love it so much.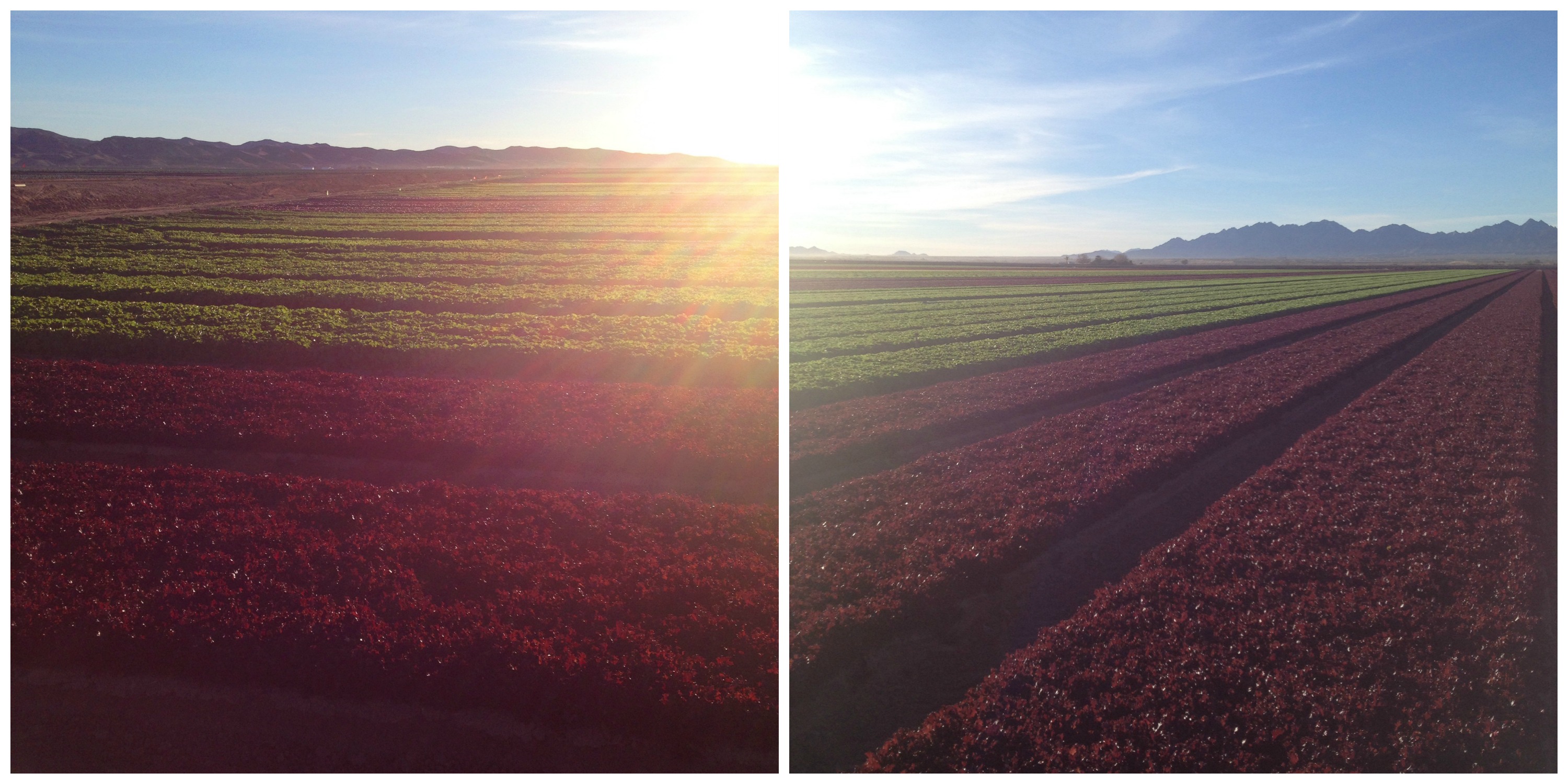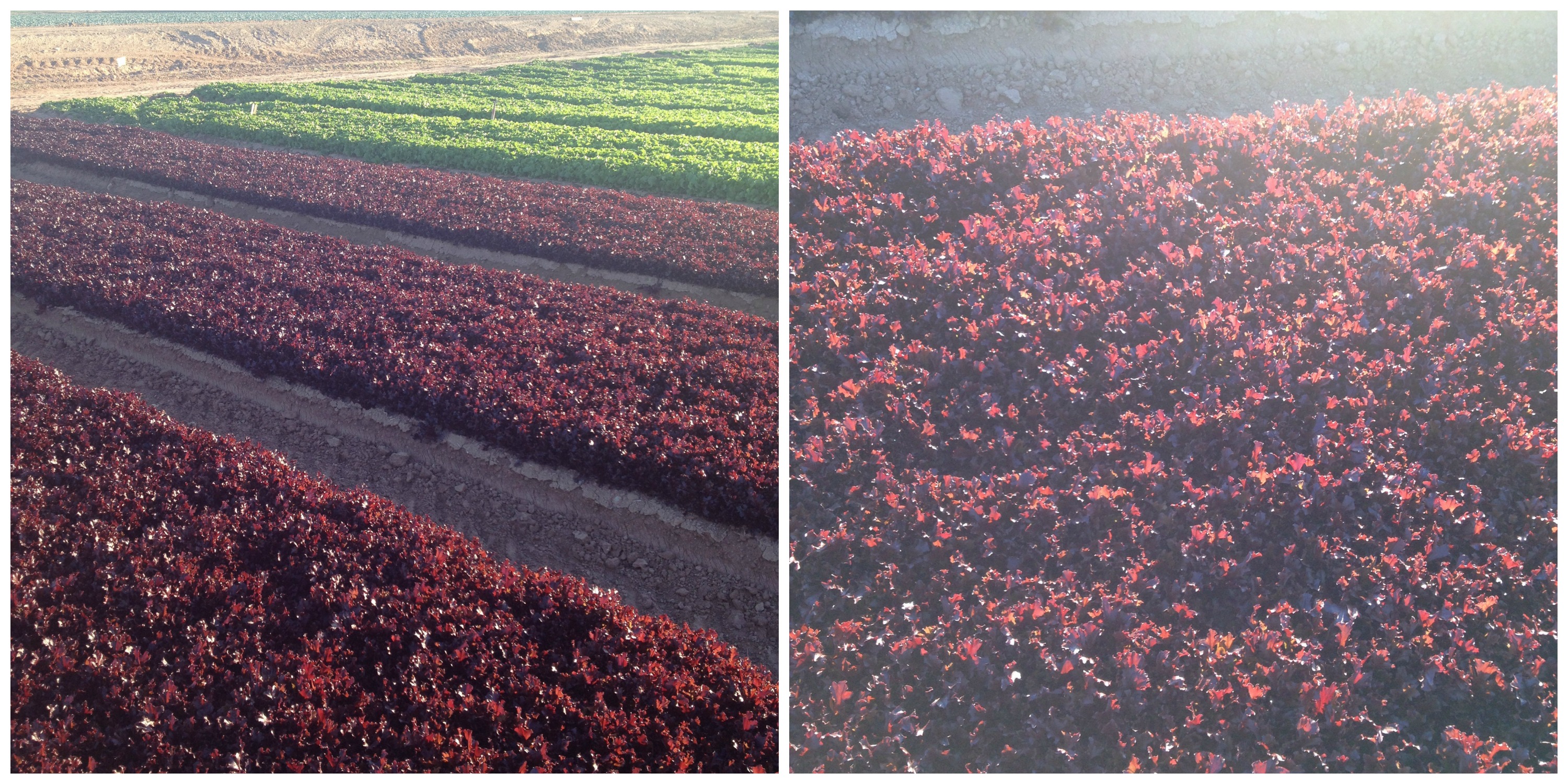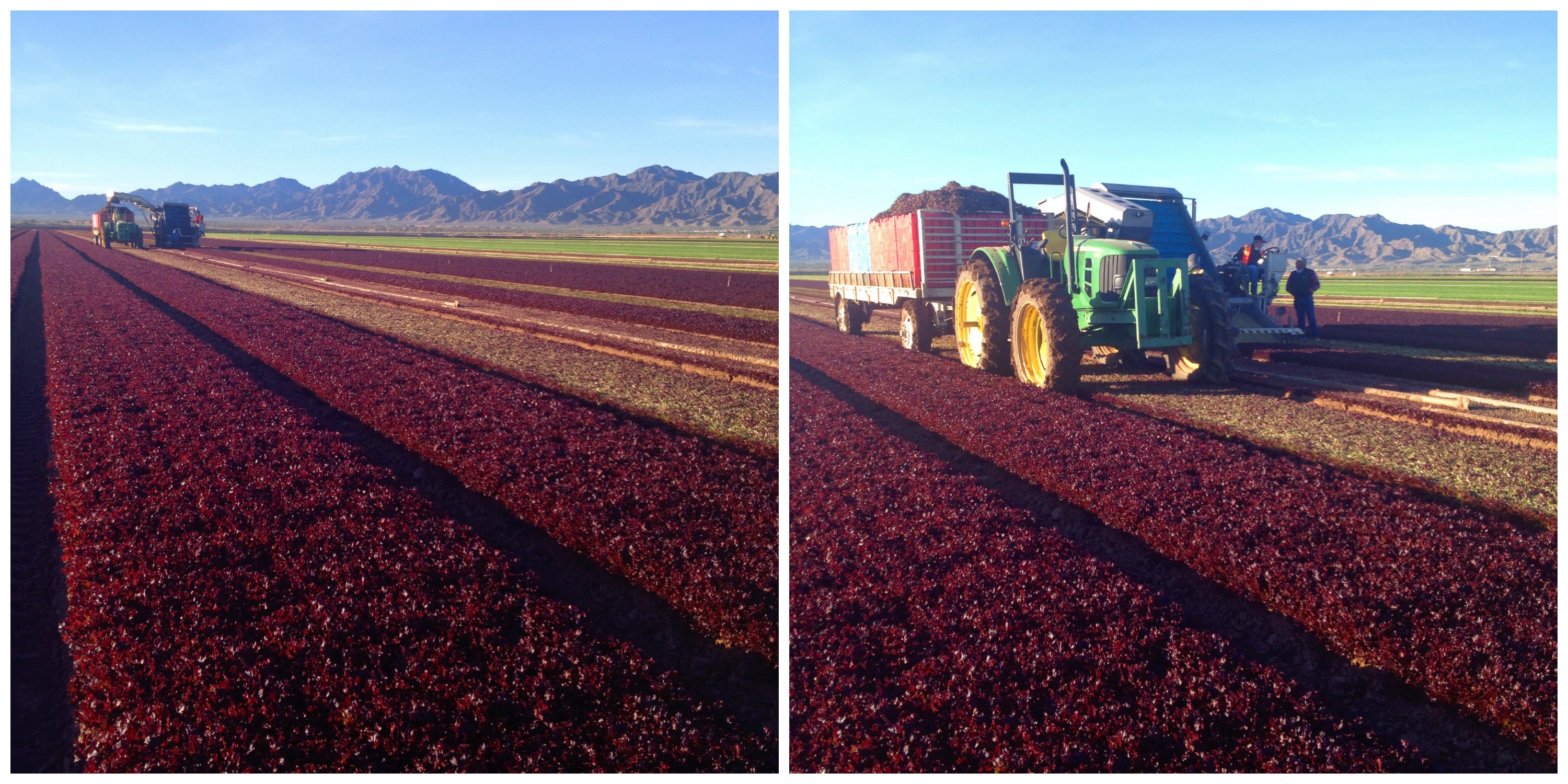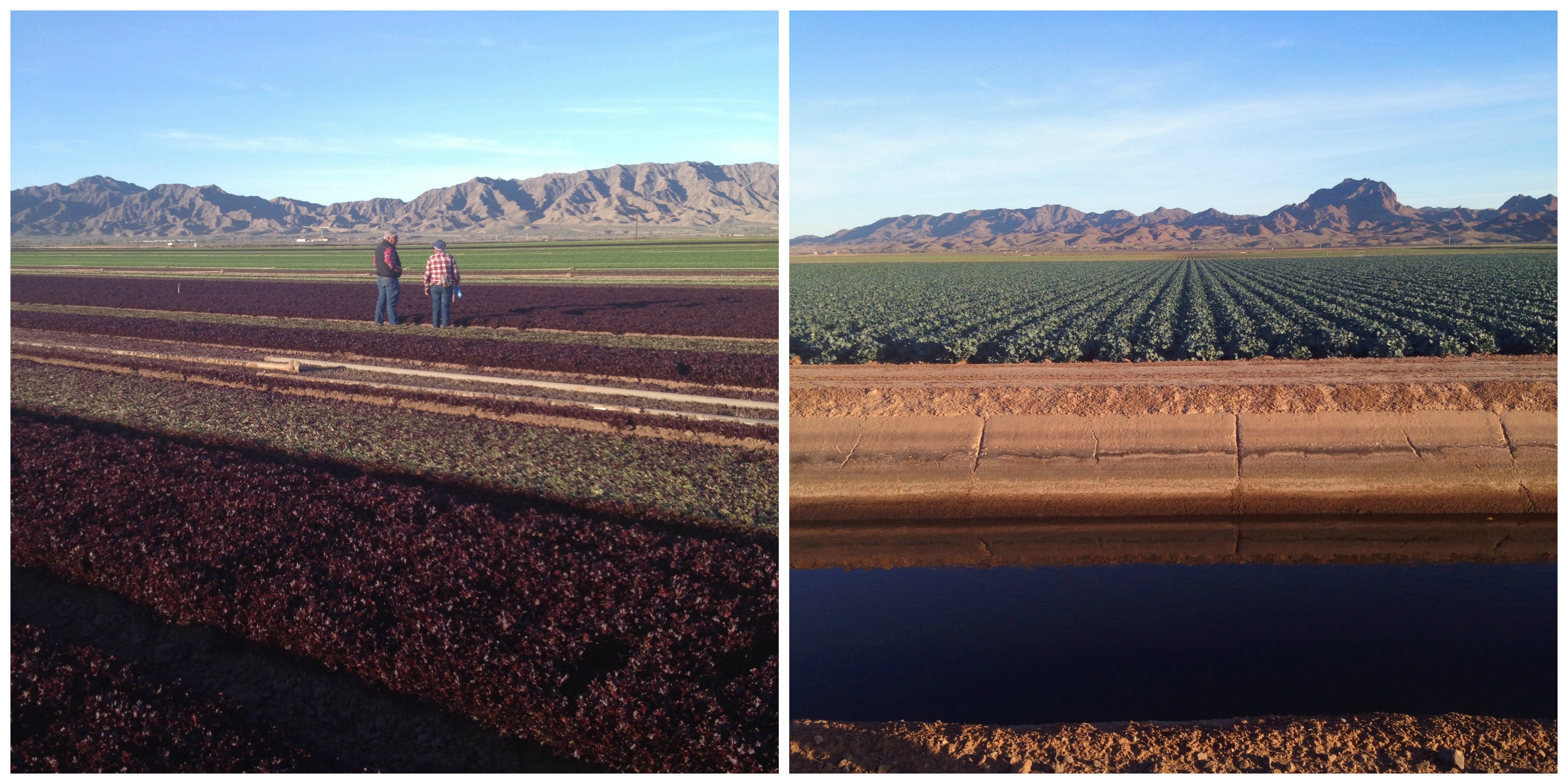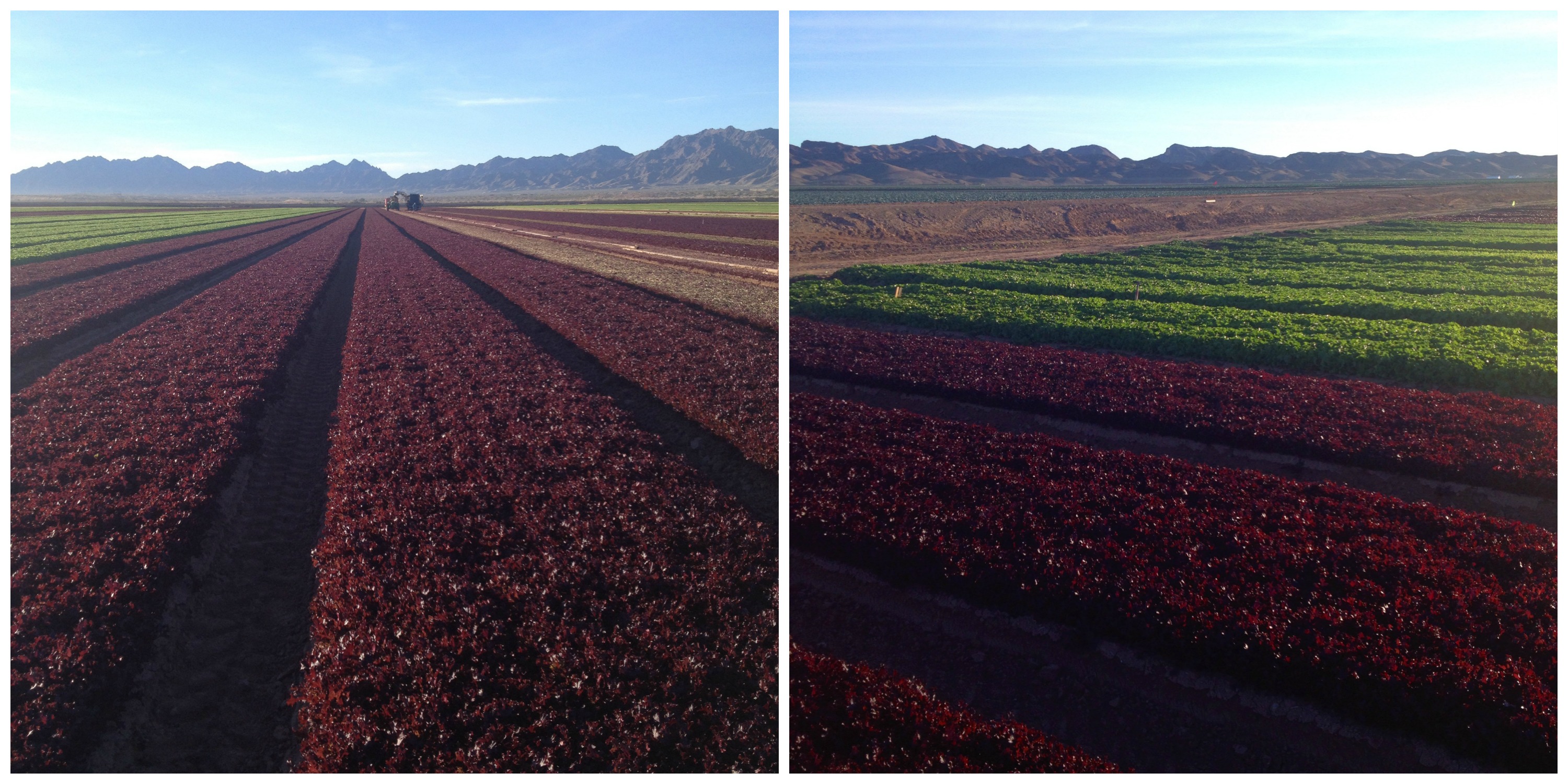 the only other noteworthy thing about the trip was that we went to this outstanding little mexican restaurant in phoenix on the last night called barrio cafe.  we stuffed ourselves silly with a round of sergio el suave margaritas [milagro añejo tequila, pineapple, and fresh lime juices, agave nectar, cilantro and candied jalapeño]; bread [fresh, made by the chef's father] and garlic olive spread, which they bring out before the meal; guacamole del barrio [classic and delicious tableside guac which they generously sprinkled with POMEGRANATE SEEDS – it turned out to be the perfect combo!  the pom seeds provided color, a nice juicy crunch, and a little sweetness to balance out the tartness of the lime.  brilliant.]; and tortas [i got the cochinita pibil – their acclaimed pork, marinated in achiote and sour orange, wrapped in a banana leaf and slow roasted overnight, topped with pickled red onion and yucatan-style pico de gallo.  i couldn't eat very much after all the previously consumed food but it was fantastic].  and had we saved room for dessert, i would have loved to try to the churros or crepes with goat's milk caramel and vanilla bean ice cream.  but there was no way.  if you're ever in phoenix, though, i highly recommend barrio cafe.
happy almost friday!
xo