This sweet, easy-to-munch-on mix makes a perfect after-school snack, yummy roadtrip sustenance, or even a great thank you gift if presented in a tin or a cellophane bag tied with a bow.  The combination of textures of the cereal and pecans give it a nice crunch, and we like to add some M&M's to the mix afterward to give it some color.  Watch out though: this stuff has addictive qualities.  Don't say I didn't warn you.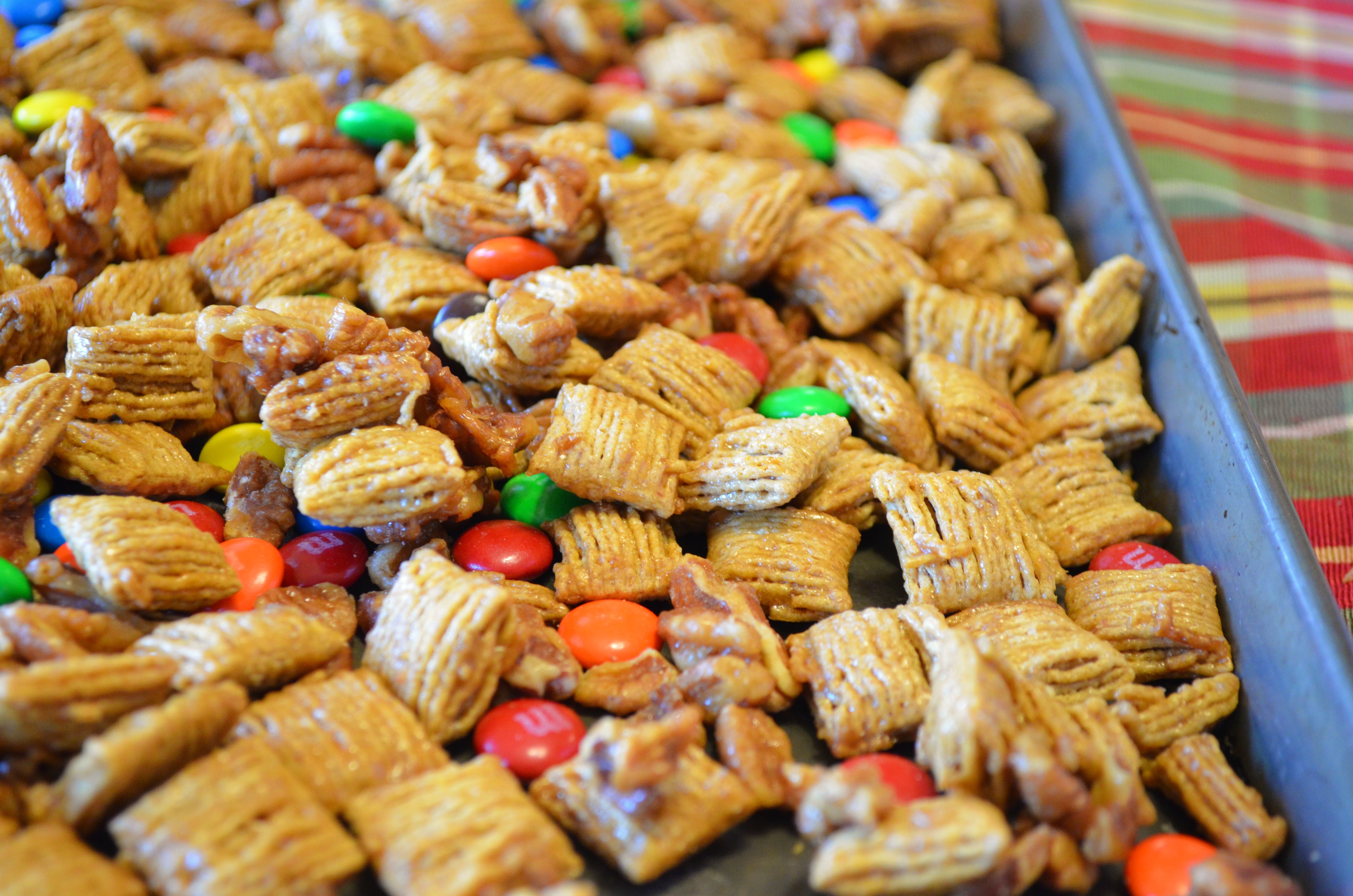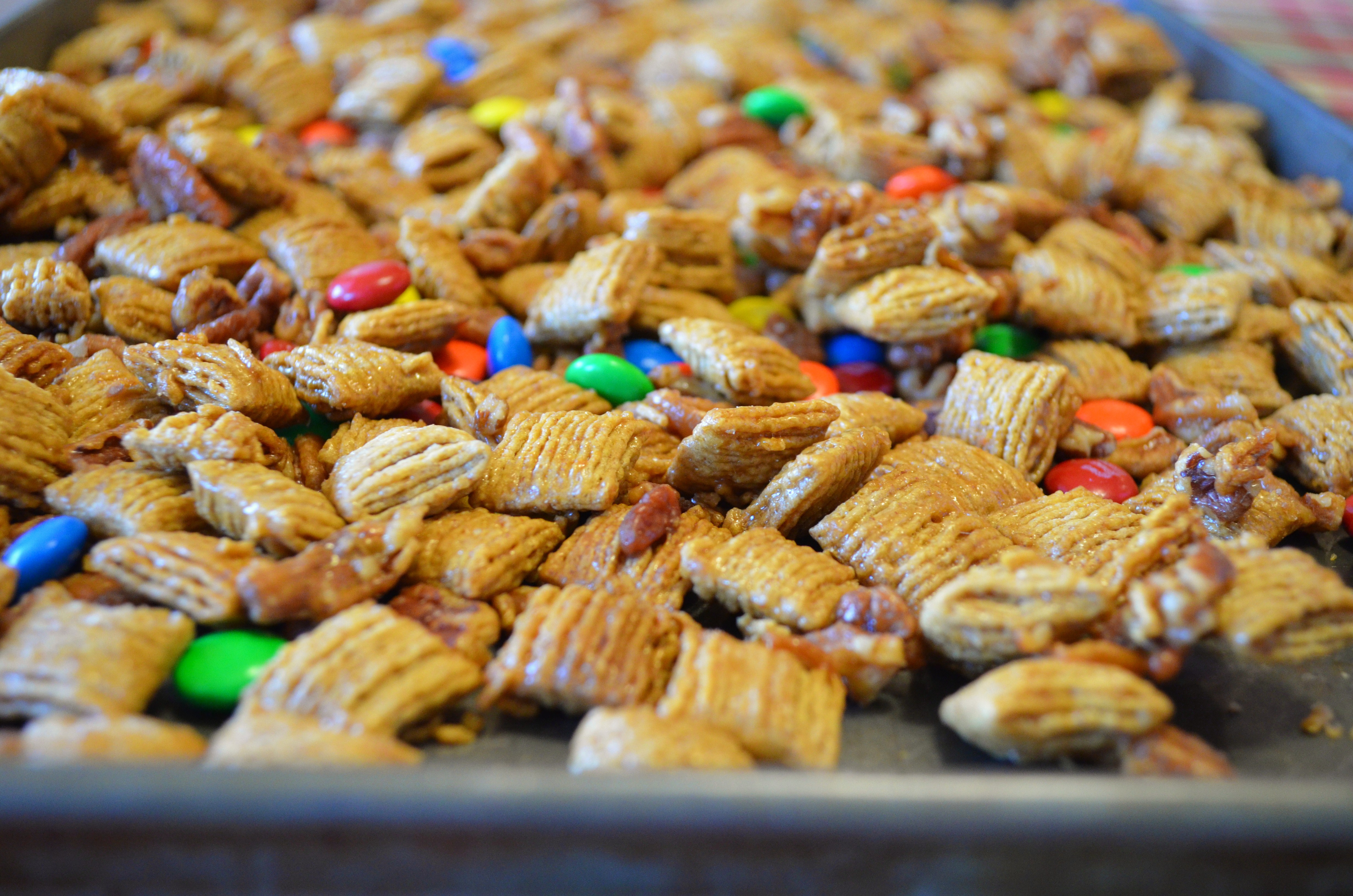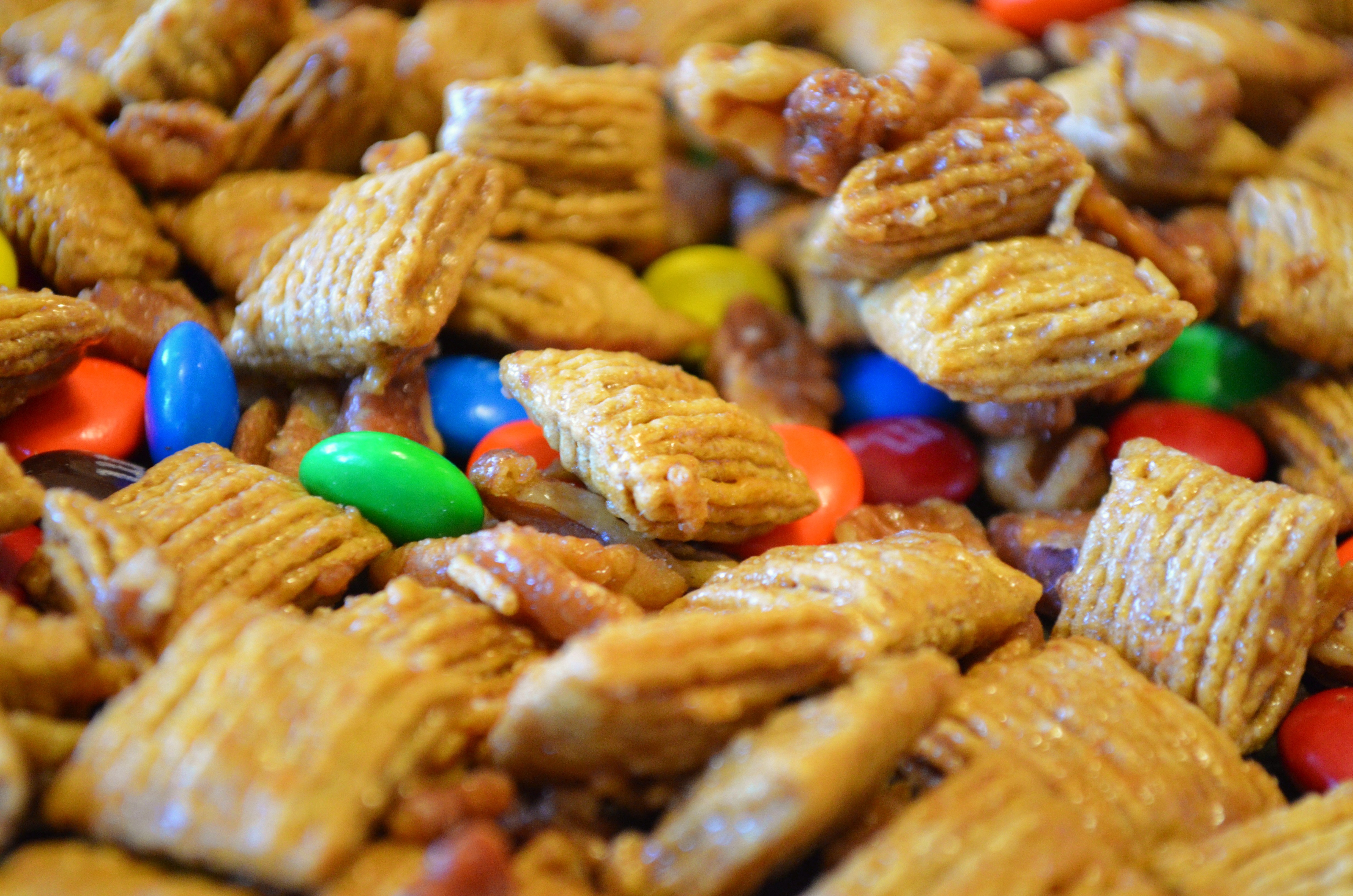 PRALINE PECAN CRUNCH
8 cups Quaker Oat Square cereal (1 16-ox. box)
2 cups pecan pieces
1/2 cup Karo light syrup
1/2 cup firmly packed brown sugar
1/4 cup margarine
1 tsp. vanilla
1/2 tsp. baking soda
M&M's (optional)
Preheat oven to 275 degrees Fahrenheit.  Combine cereal and pecans in a 9×13-inch pan.  Set aside.  Combine corn syrup, brown sugar, and margarine in a 2-cup microwaveable bowl.  Microwave 90 seconds and stir.  Microwave 30 to 90 seconds more until boiling.  Stir in vanilla and baking soda; pour over cereal mix.  Stir to coat evenly.  Bake one hour and 20 minutes, stirring every 20 minutes.  Spread on baking sheet to cool.  Break into pieces and add M&M's if desired.