the second cafe we visited in buenos aires was cafe tortoni, the oldest coffee shop in all of argentina.  it was large and absolutely gorgeous, with huge wooden columns, stained glass ceilings, and marble tabletops – quite different from many other ba restaurants and cafes, which tend to have very modern-looking decor.  the perimeter of the place is decorated with awesome paintings and pictures, most of them dedicated specifically to the cafe.  in fact, it has been named one of the top 10 most beautiful cafes in the world by u city guides.  the place has a rich history, and has been frequented by artists, politicians, and intellectuals, including albert einstein!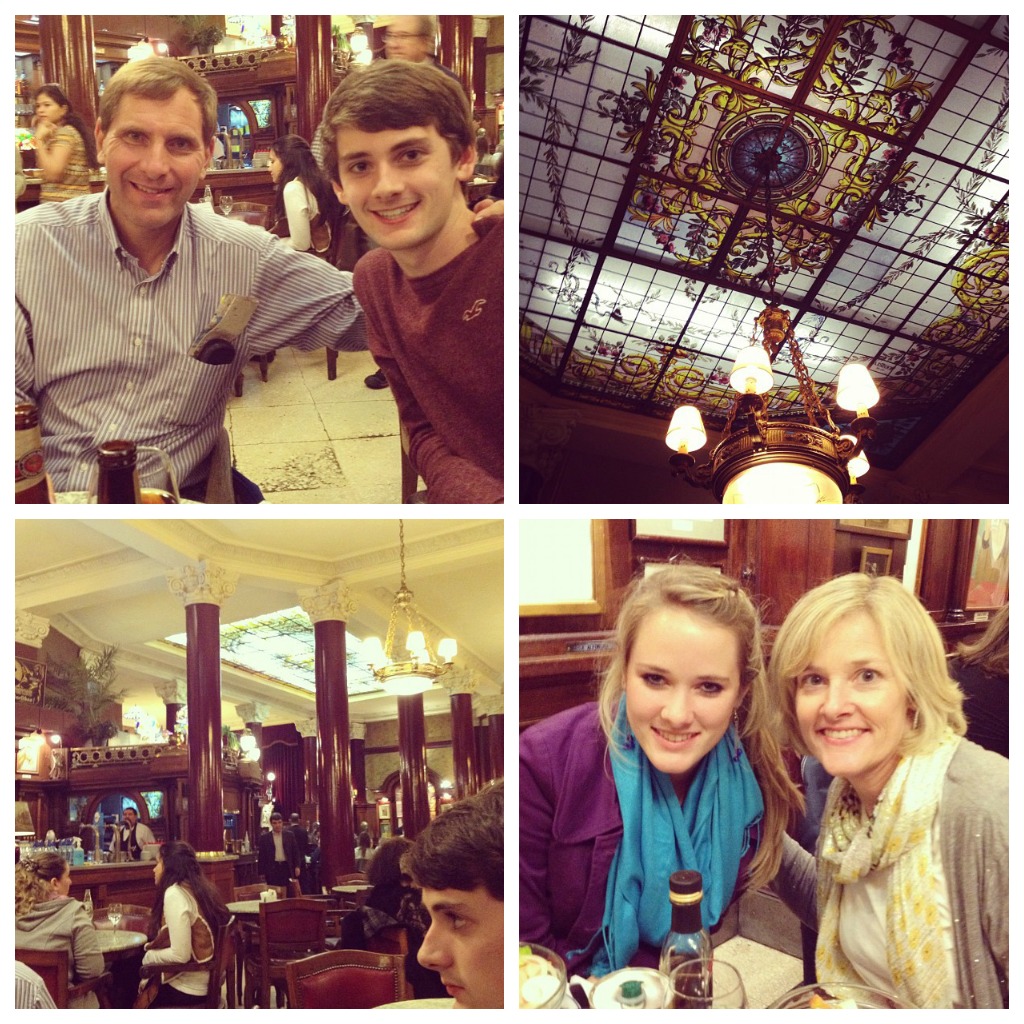 we'd eaten a big lunch, so we opted for a lighter dinner here at the cafe.  mom and i each had a salad [they were very interesting and tasty and very different from american salads], and the boys went for sandwiches.
then we headed down through a narrow little staircase in the cafe to a basement for some drinks and a tango show.  we couldn't leave ba without one!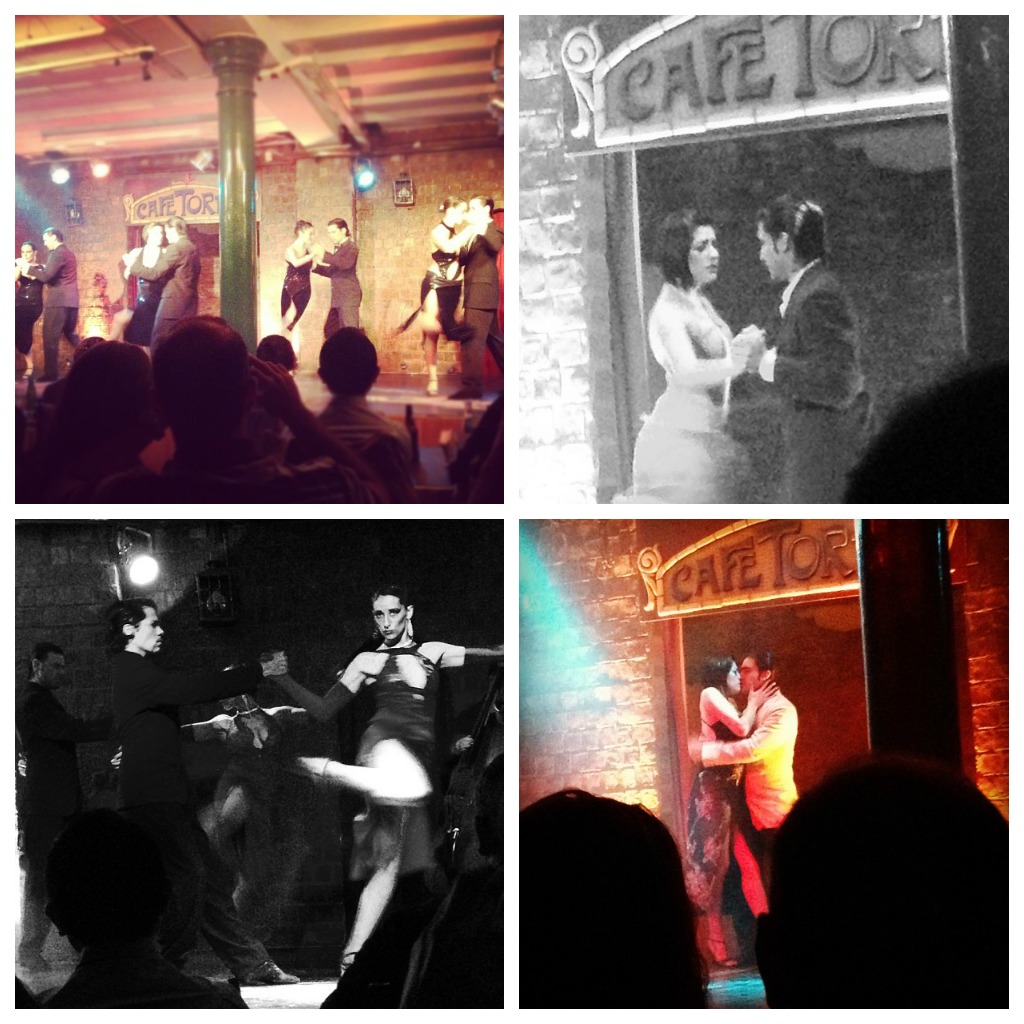 the dancers were so sexy and sultry, as is the way of tango.  the girls' outfits were stunning and left little to the imagination [with slits up to there], but it was so fascinating to see this culture which was so argentinian.  there was a bit of a story to go along with the dancing, like a musical, and even though they were singing in spanish, they were very expressive so we could follow along.  and oh, how they moved those feet!  it was such fun to watch.
afterwards, we went back upstairs, but we weren't finished with cafe tortoni yet – we each ordered a piece of cake and some tea or coffee.  good thing we'd gone light on dinner, because the cake slices were huge!  mom and dad both had black forest, mike had a chocolate mousse, and i had coffee-flavored.  they were to die for.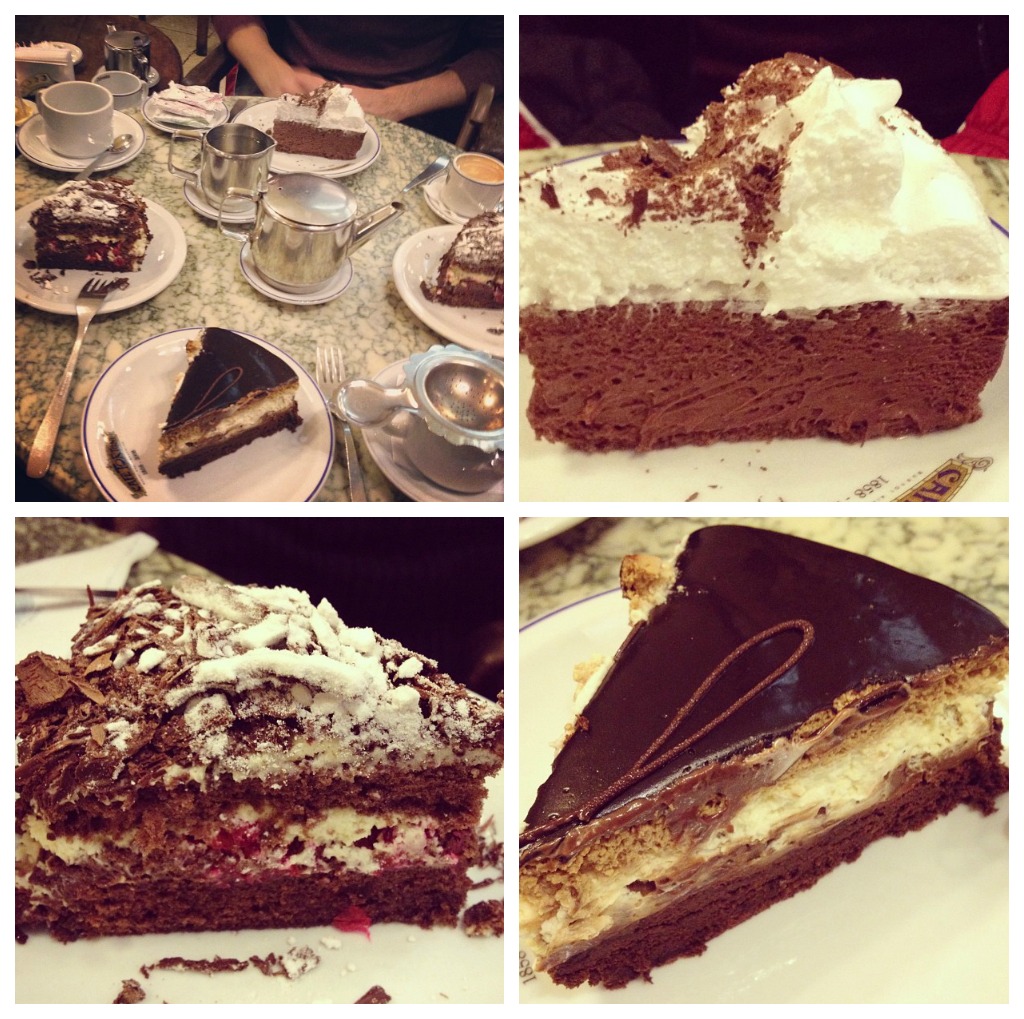 the waiter was such a sweetie – he brought us little brochures about the history of the cafe,  a little wooden side table because all of our sweets and beverages didn't fit on the little tabletop [i know, that's a bad sign! haha], and he even took our picture.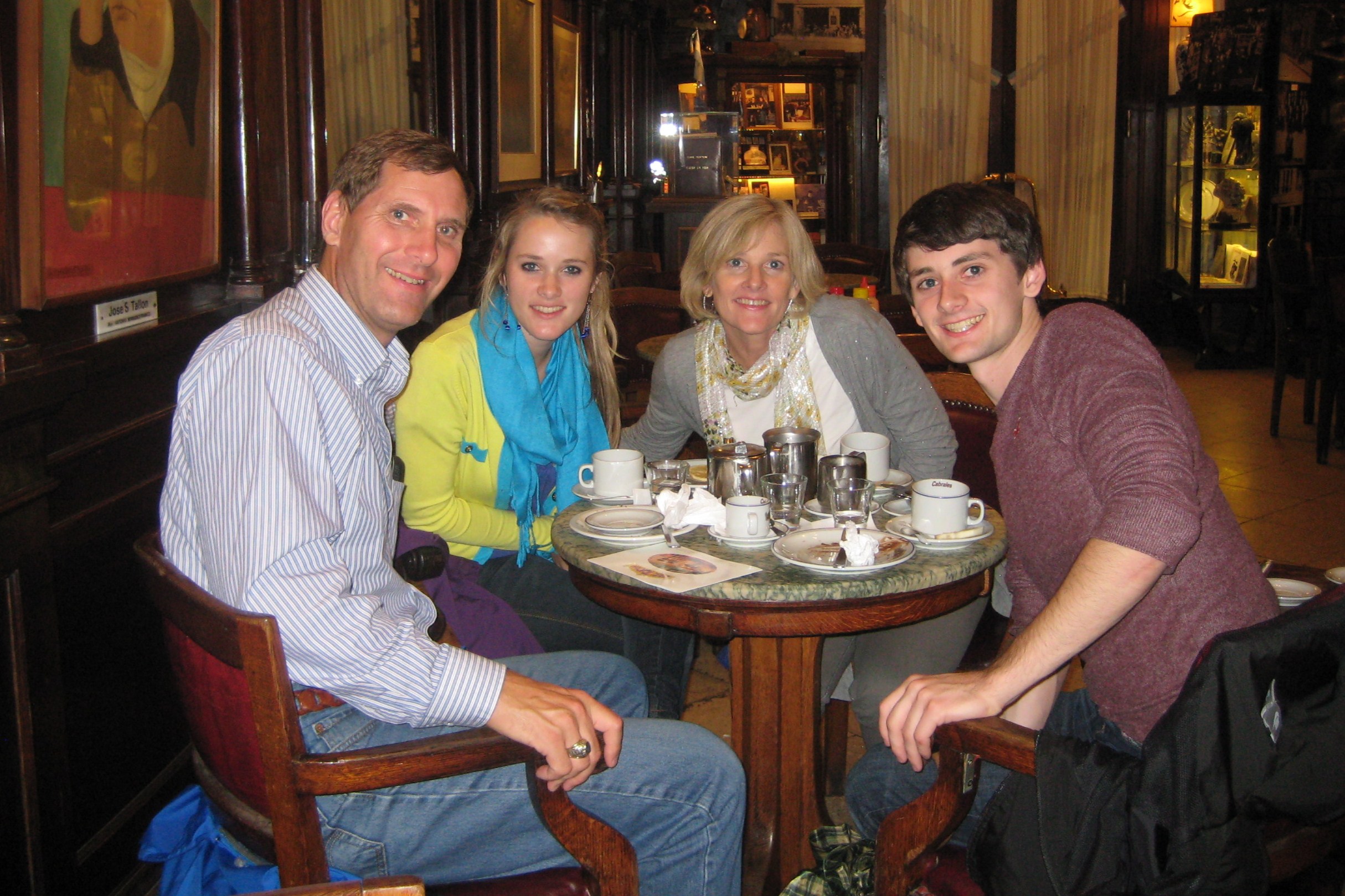 cafe tortoni, your old-world charm, entertaining tango show, and delectable desserts were a pleasure!