If you follow this blog, you know that my grandfather was diagnosed with colon cancer back in January [I talked about it in this post].  A week and a day ago, on a gloomy, rainy Saturday morning, he took his last breath and joined our Heavenly Father in His Kingdom.
The last two months have been incredibly trying and heartbreaking, as there is nothing like watching one you love suffer immense pain as they are consumed by cancer.  It is the worst thing, and I hurt for my grandmother, my mother, and her brother and sister, who had to see their husband/father go through such a thing.
I have not been good about blogging, mostly because it has been hard to think about anything else, yet too hard to write anything about what we've been dealing with on the blog.  It seems unfair that he had to be taken that way; no one should have to experience what he did, and certainly not my dear Pops.
However, it's truly a blessing that he is in Heaven, as he is no longer in pain, he is at peace, and he is with Jesus.  Papa lived a wonderful life, he loved his family, and we loved him.  Our entire family was together at Christmas this year – something that doesn't happen every year – and we are so thankful for this.  All of his children were there when he passed; he was surrounded by love and tight family bonds that will stay strong, as he would want them to, even though he is no longer with us on earth.
Today, as I sat in church on Easter Sunday, I was overwhelmed with faith, knowing that the grace of God will carry our family through the tough times, just as His grace carries Christians from death into life.  Jesus died so that Papa and all our other loved ones who we lose can live again in a beautiful and perfect place that is God's Kingdom. I couldn't ask for a more amazing gift from our Lord than sending His one and only Son to die for us, and thank you, Jesus for making the most difficult sacrifice to save us and give us new life.
Papa, I hope you're eating lots of popcorn and oysters and chocolate and all kinds of other wonderful things up there.  Please continue to stay nearby, and I will continue to keep you updated on my career and Mike's too, since I know you loved hearing about that.  Say hi to Michael and Poppy for me.  We miss you very much.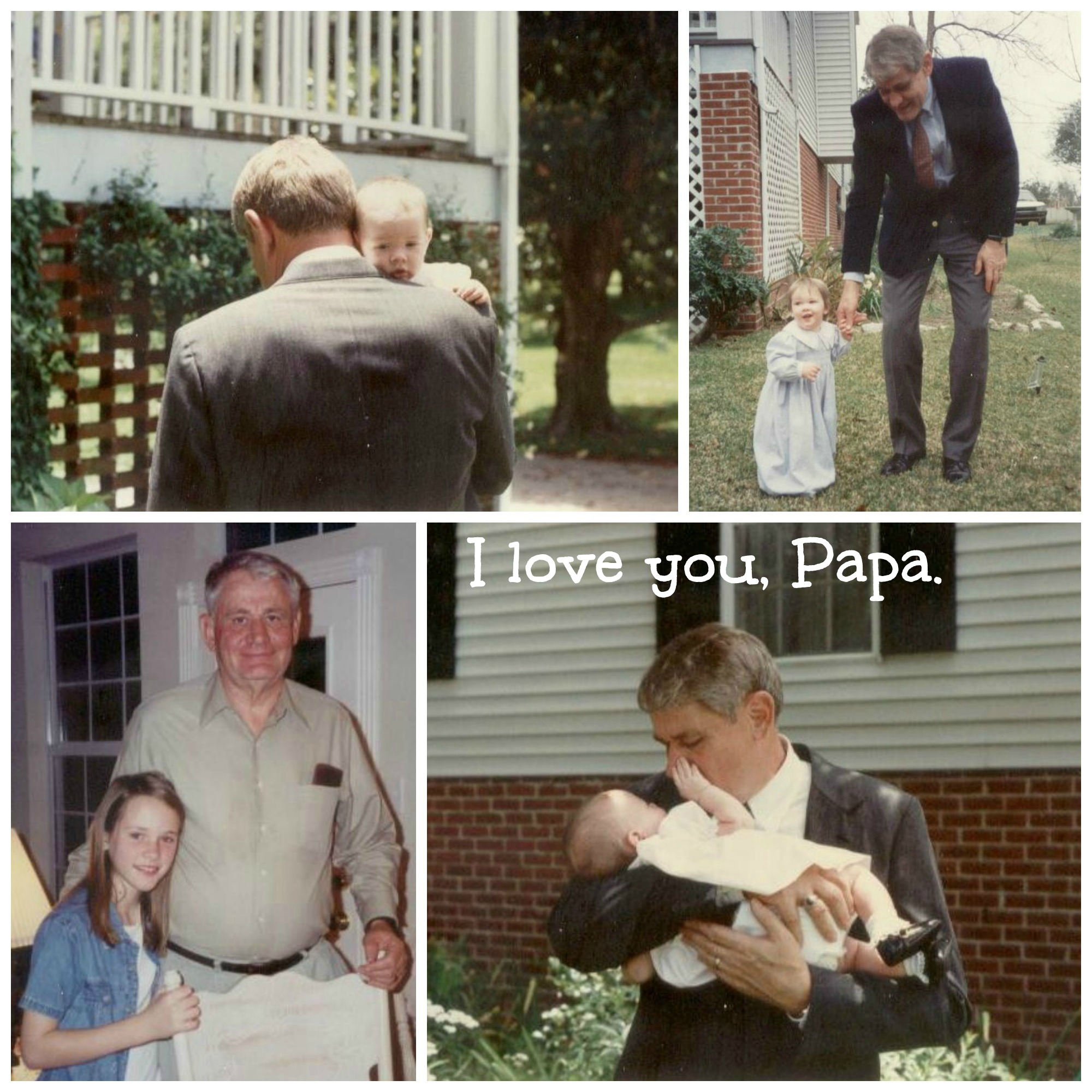 xoxo