y'all, it's seriously sad how far behind i am on posting pictures on this blog.  let's just pretend that i'm NOT about to post some pictures from the beginning of march.  deal?
i have a lot more photos to post that are equally outdated, but i'm not giving up, yo!  i'm bound and determined to get them all up here, so let's get going!
these are some photos from the weekend that we celebrated mike's 20th birthday, way back when.  as usual, lucky tried to steal the spotlight with his expert gift-unwrapping skills and his love of literature [haha].  my cute brother, although never one to fight for attention, still managed to make an appearance in the majority of these pictures, much to his dismay, i suppose!  but it was his birthday, after all.  seeing these photos made me realize how much i miss mike.  seattle is really far away – don't get too comfortable there, brother bear!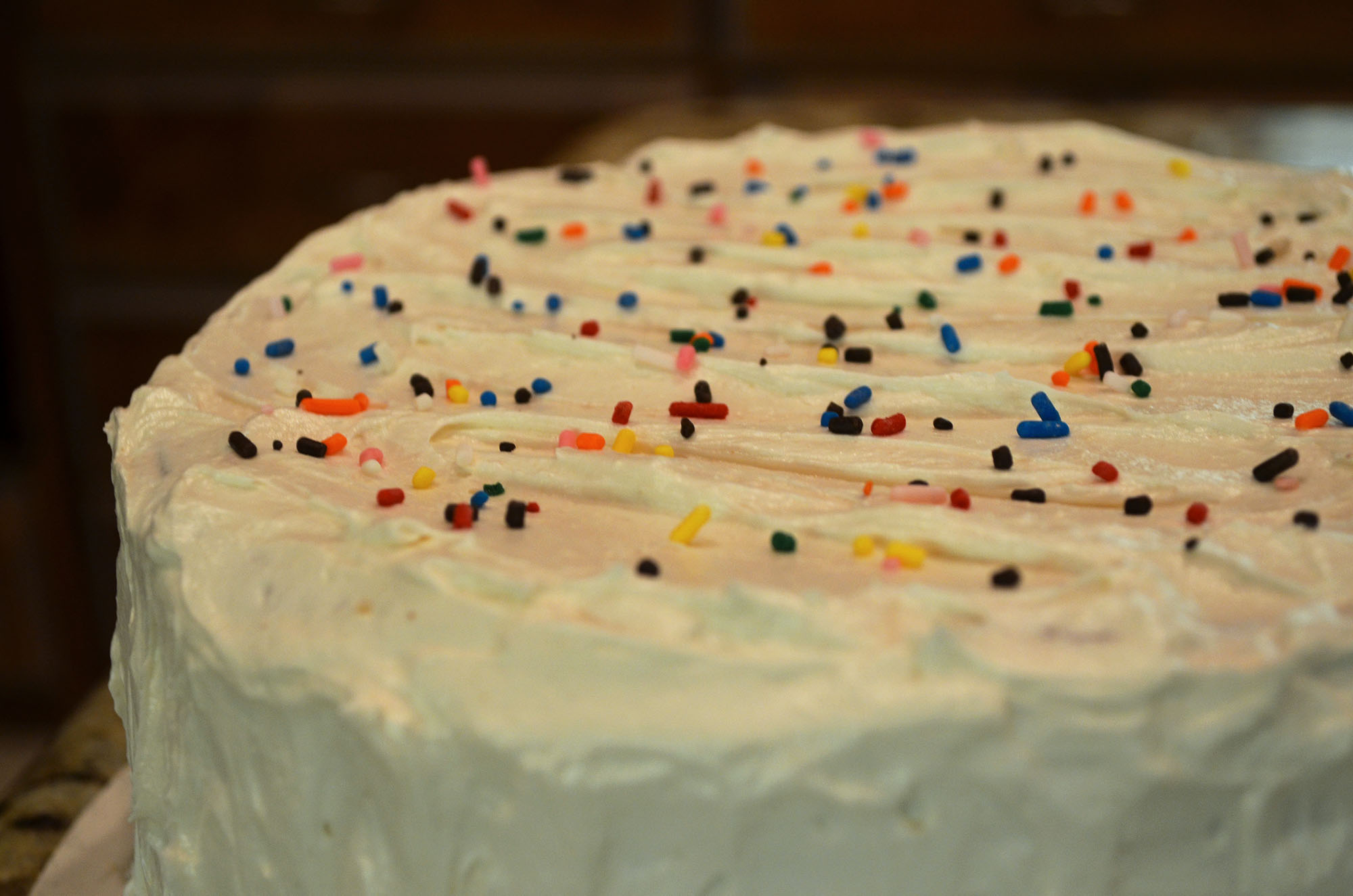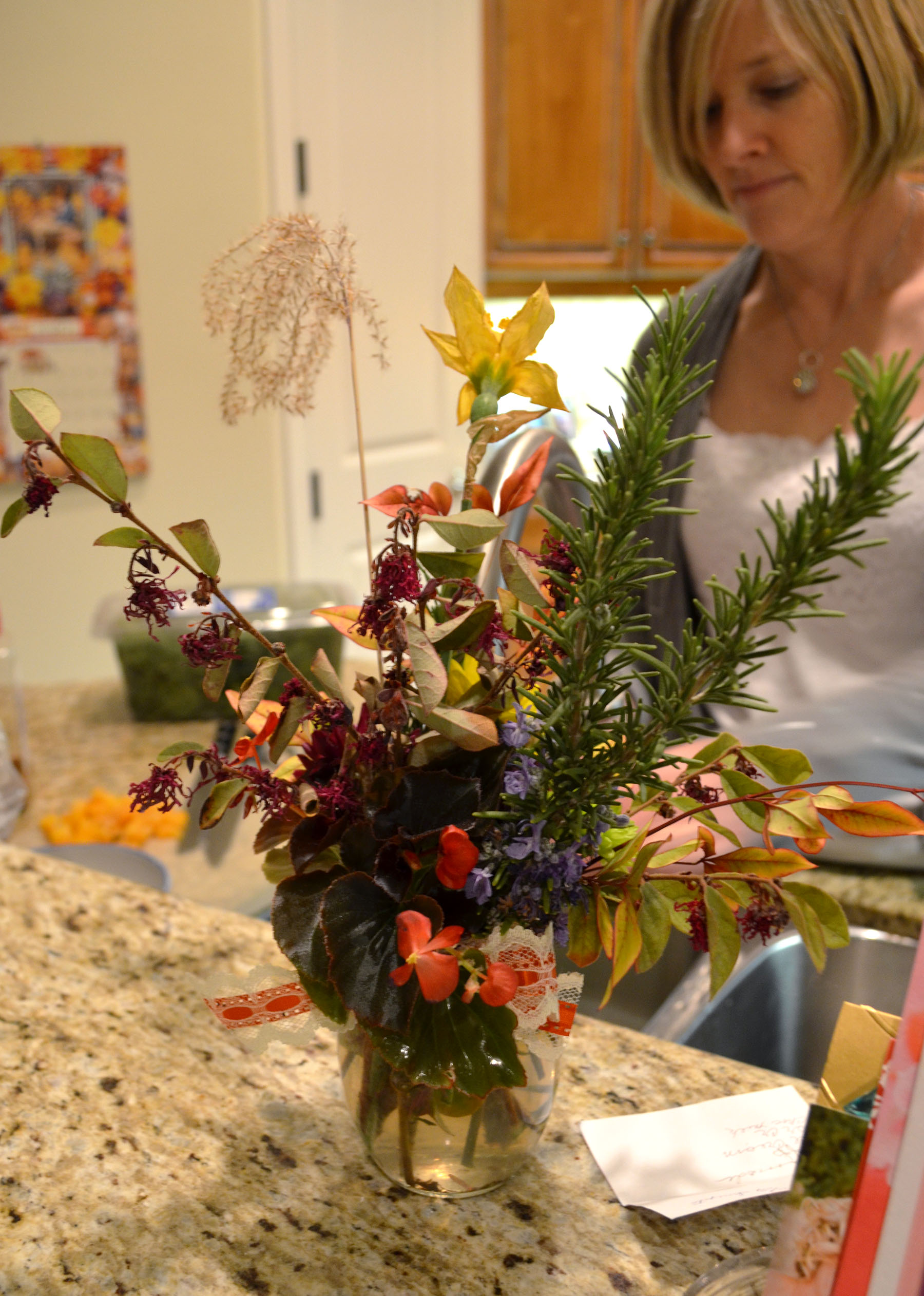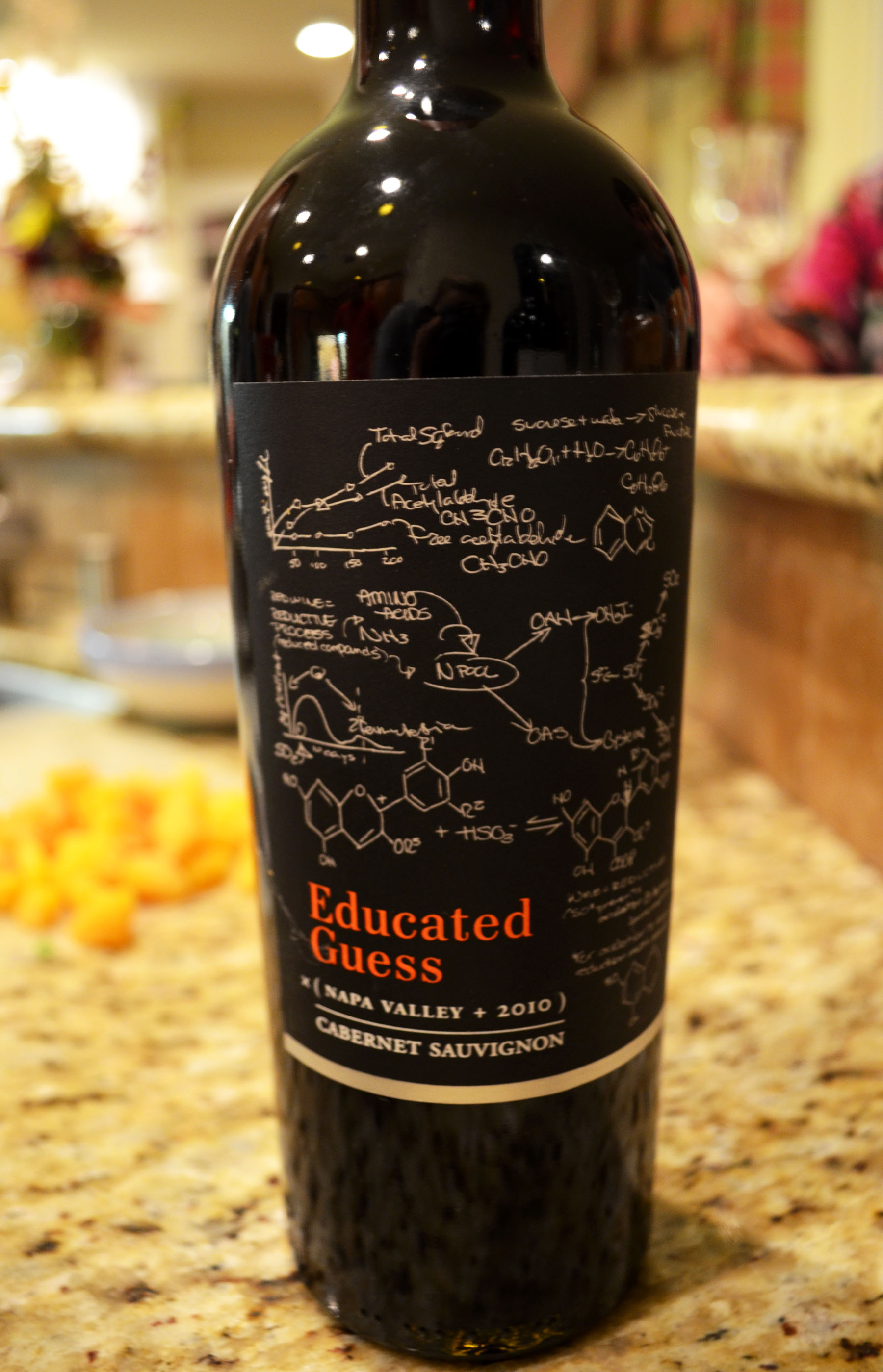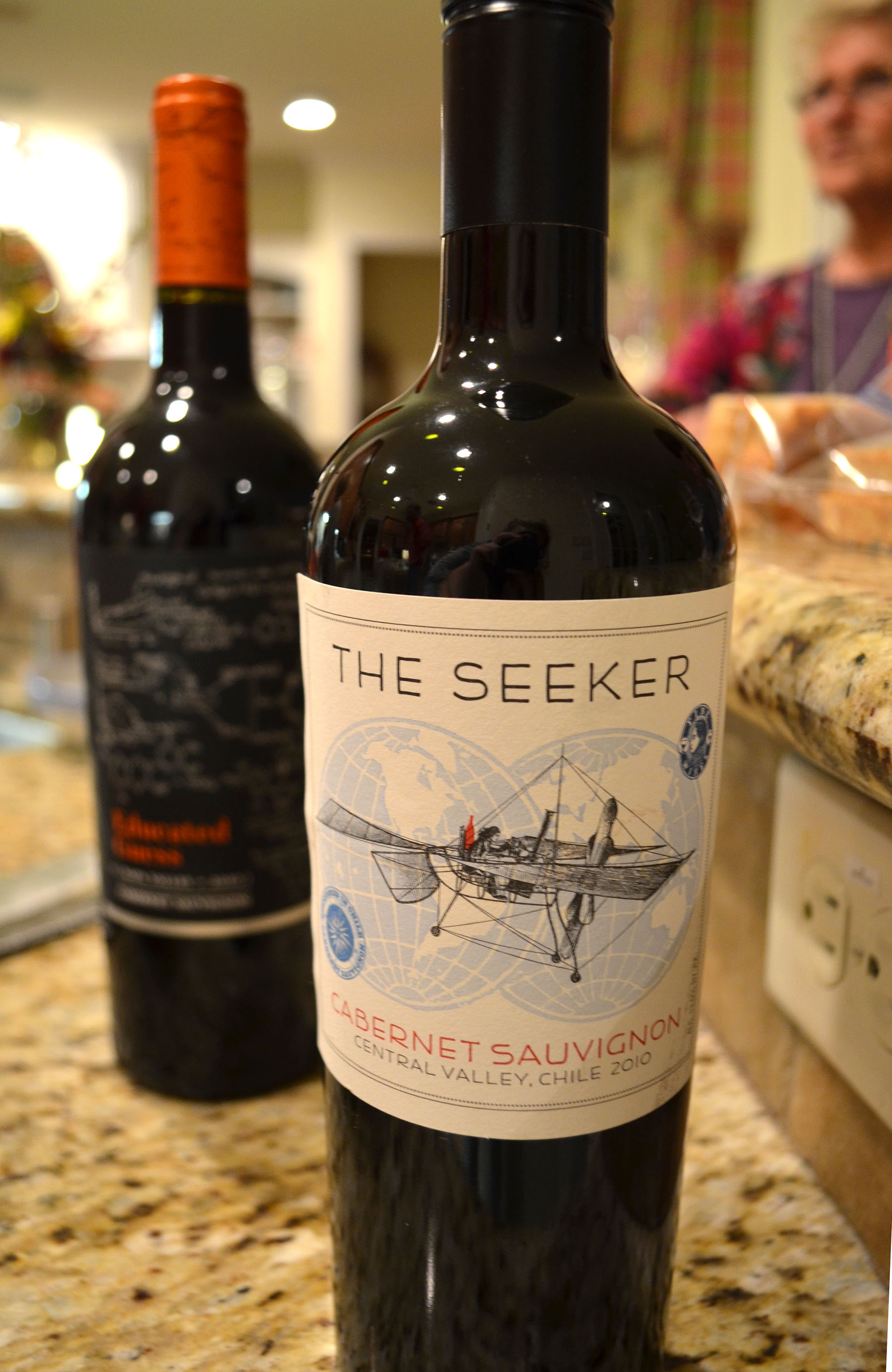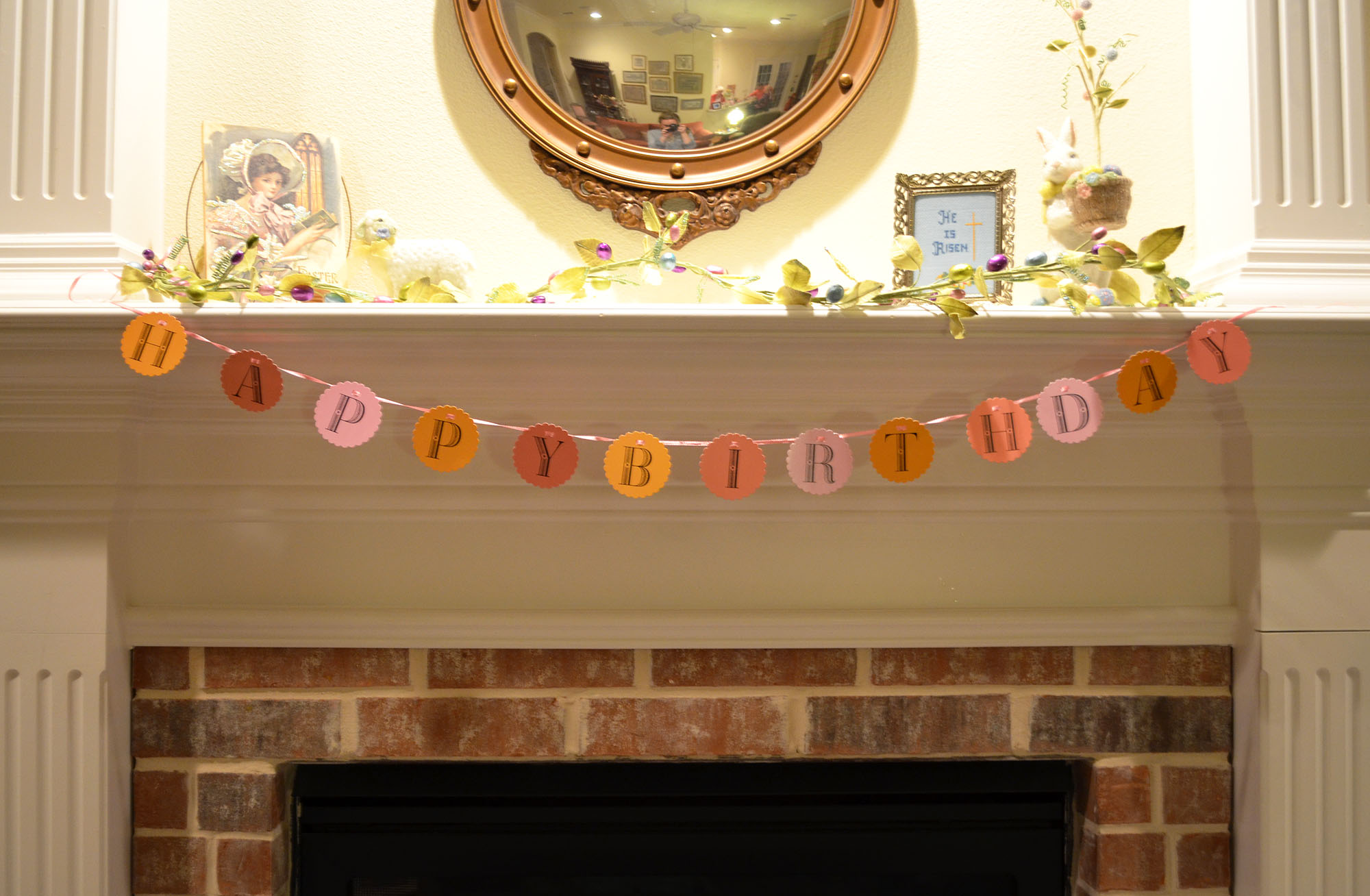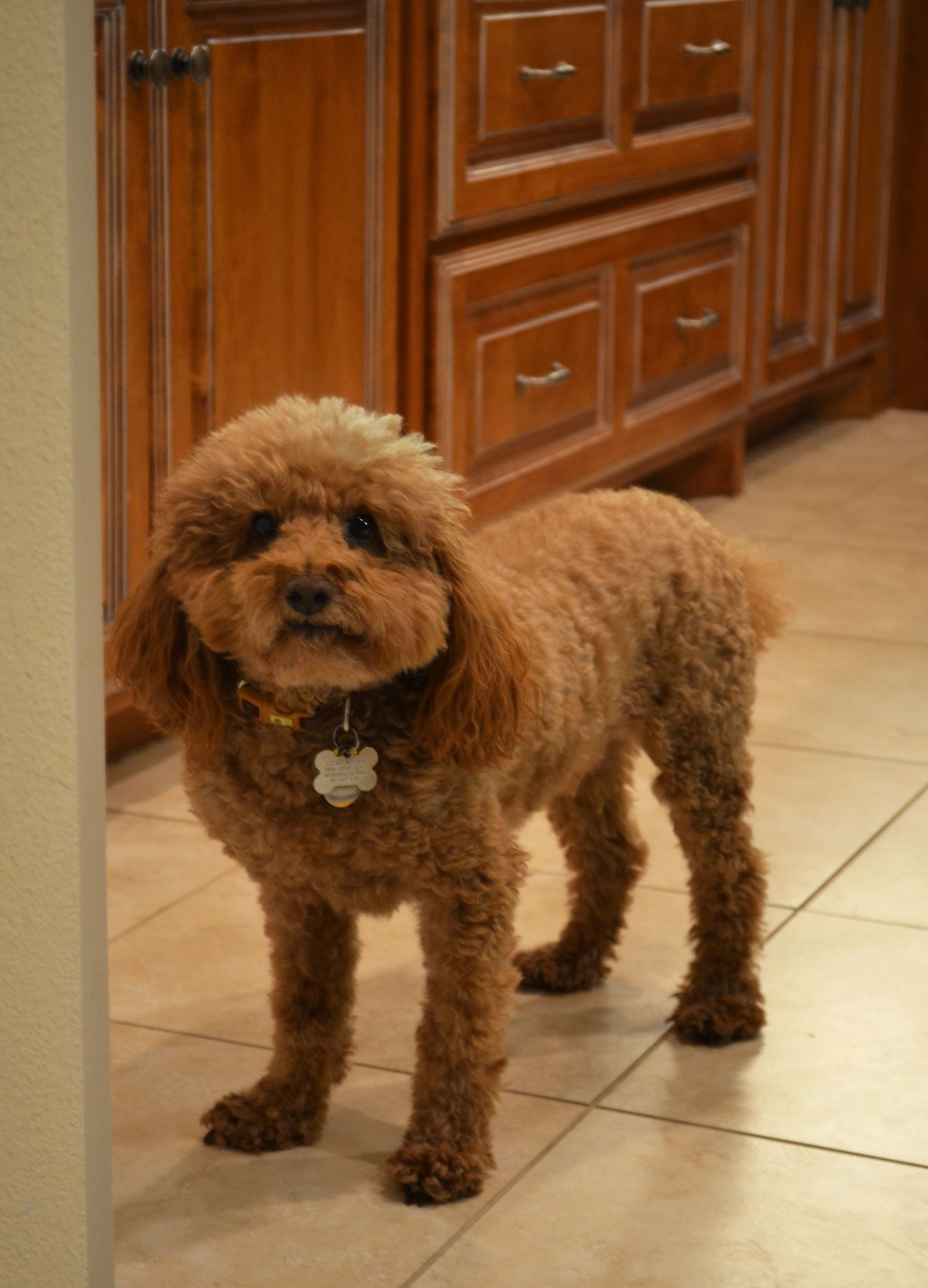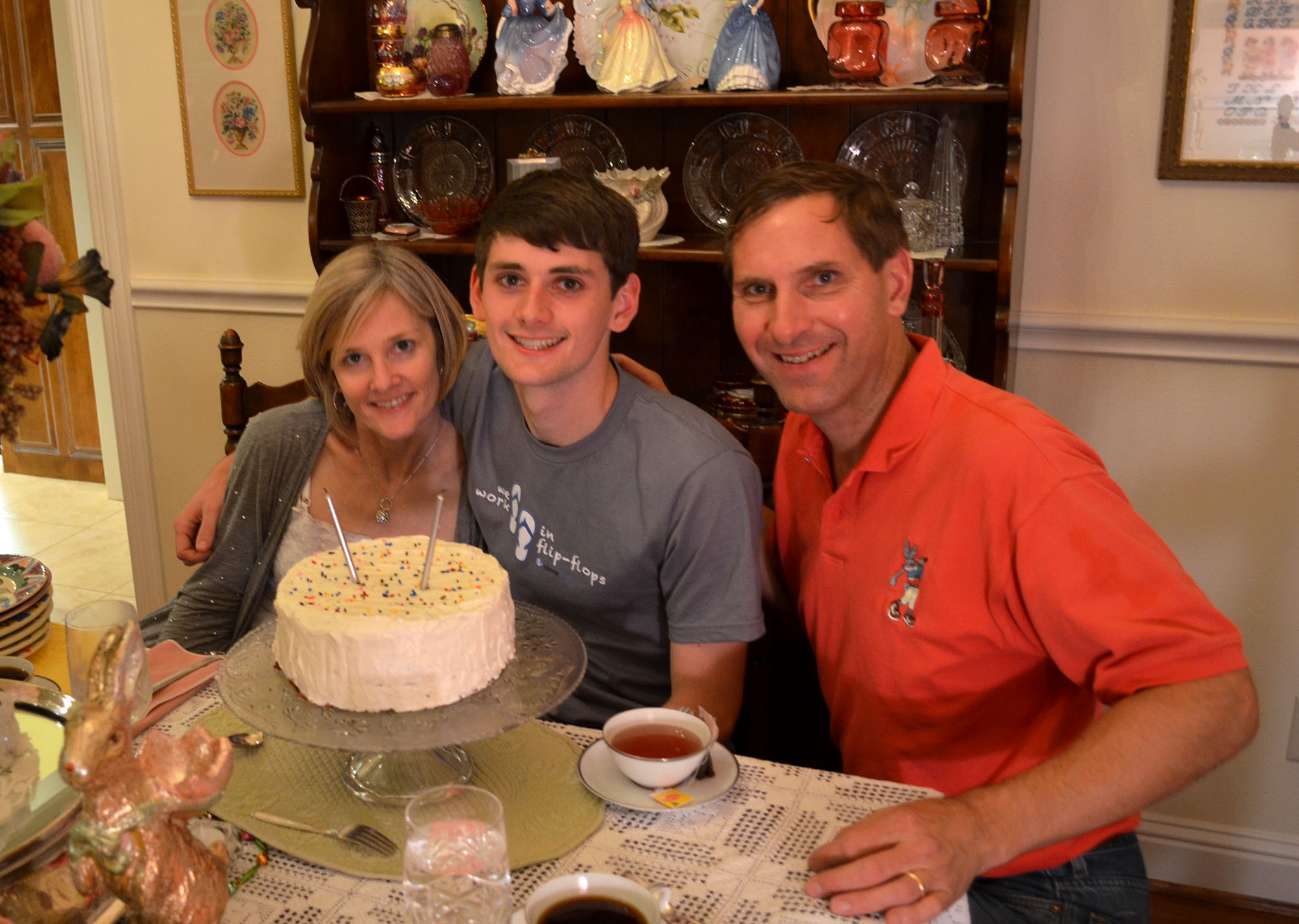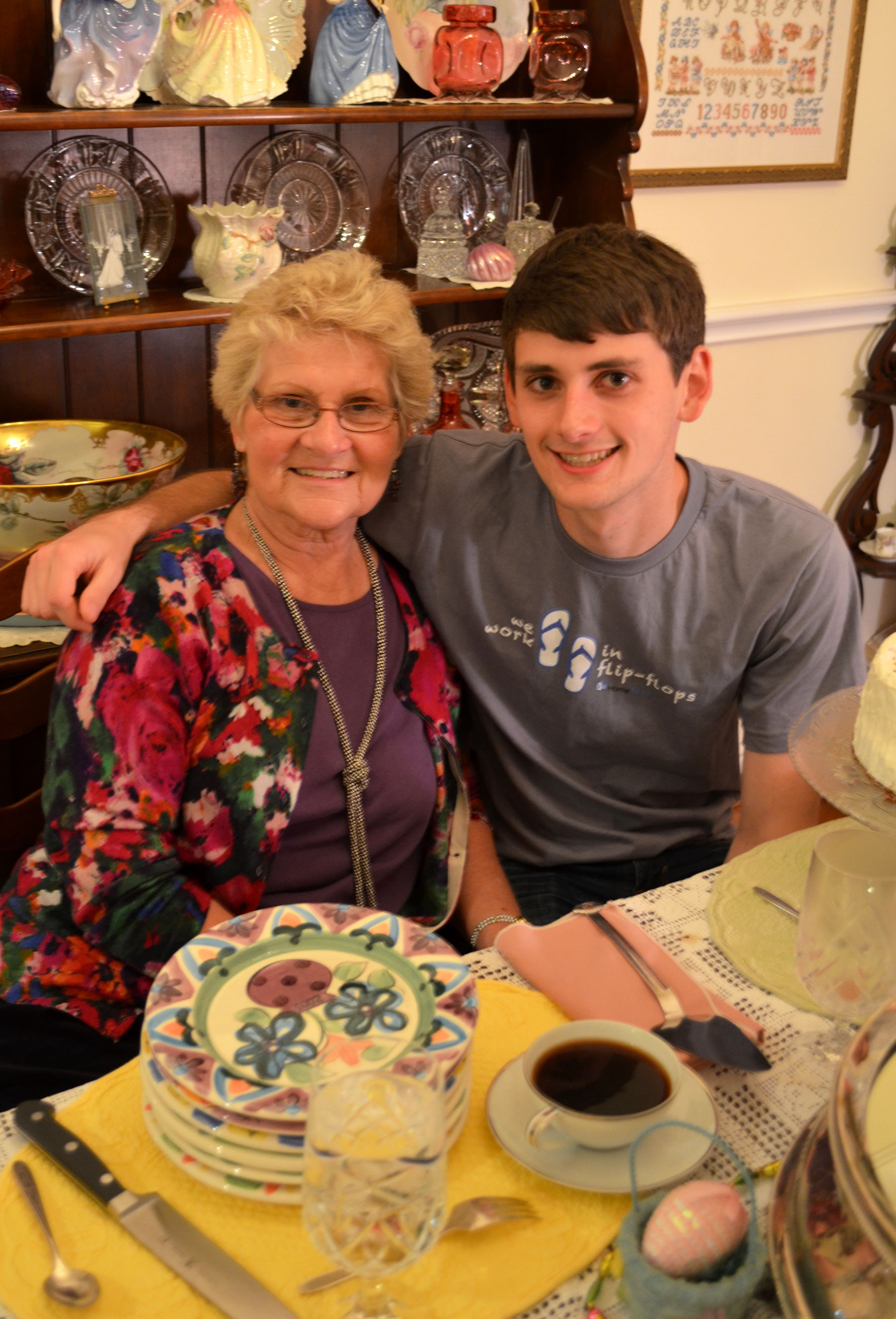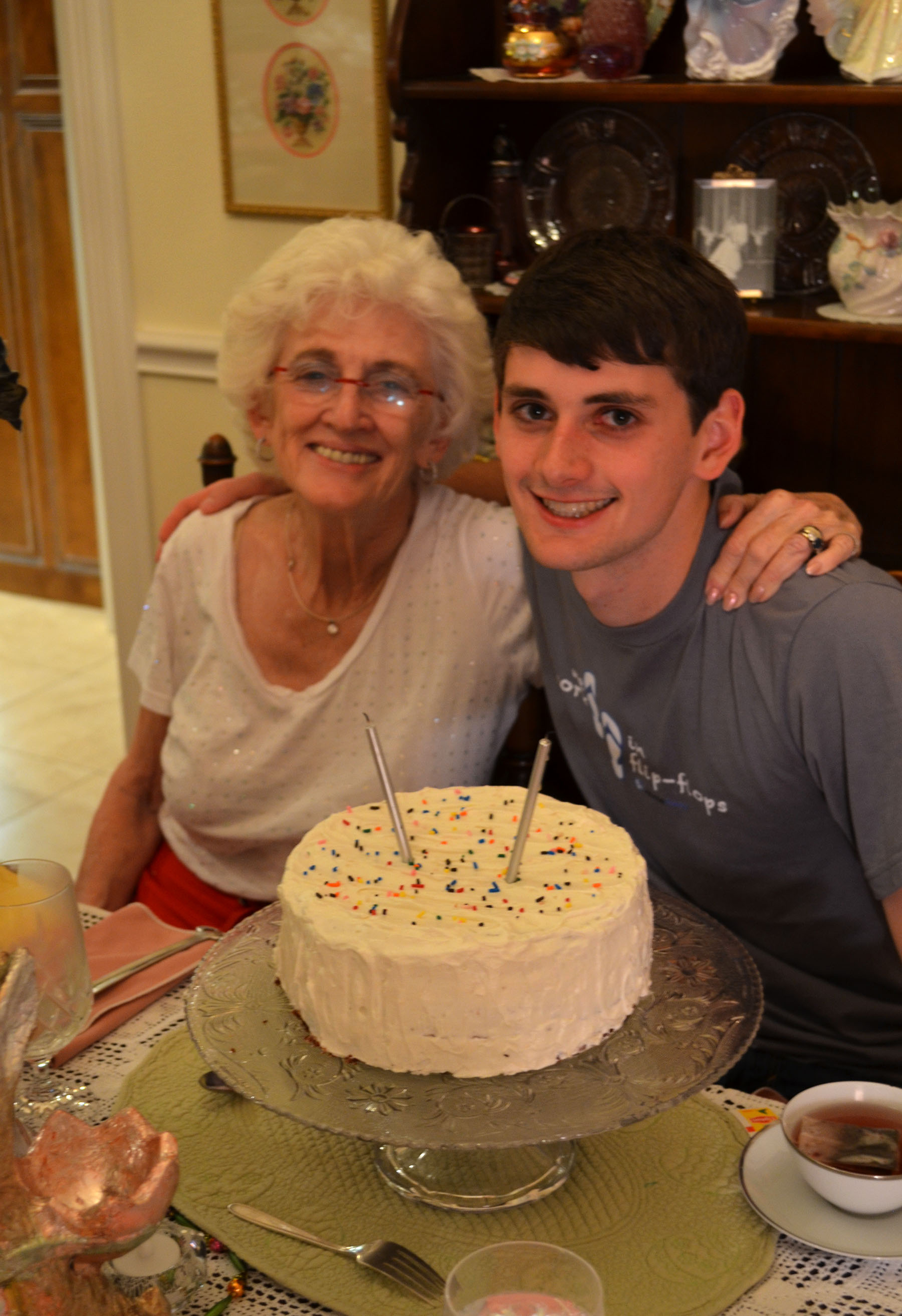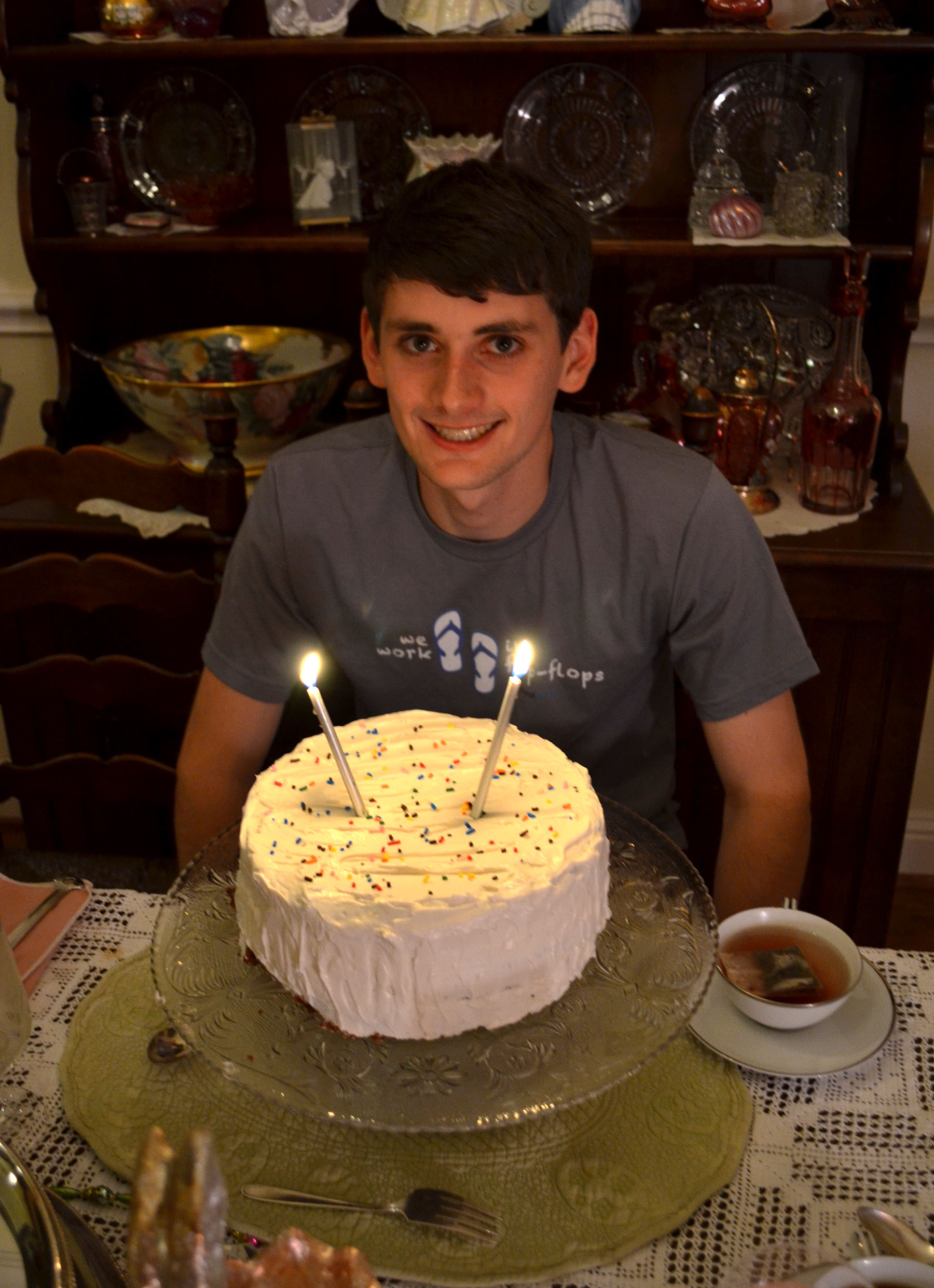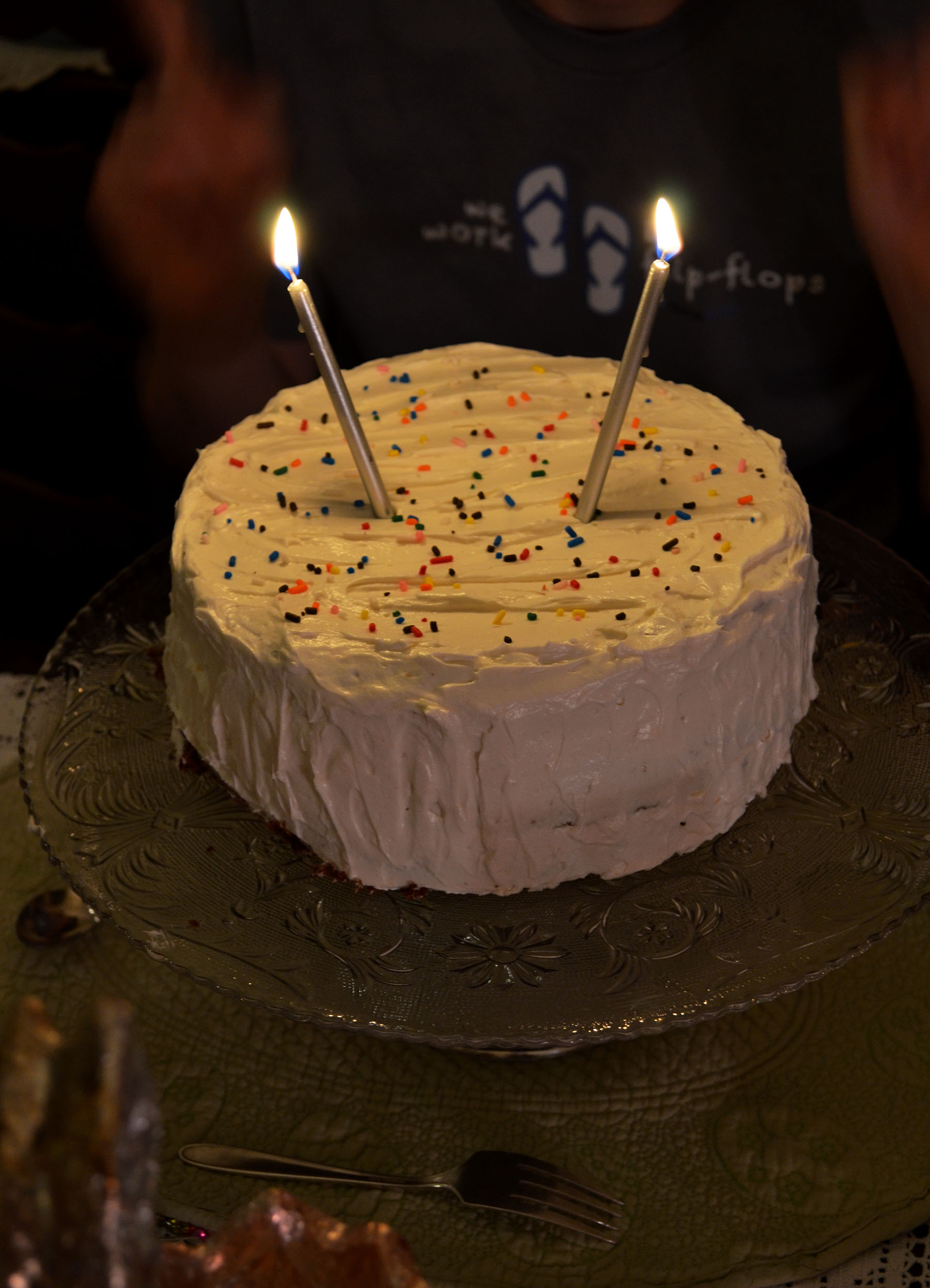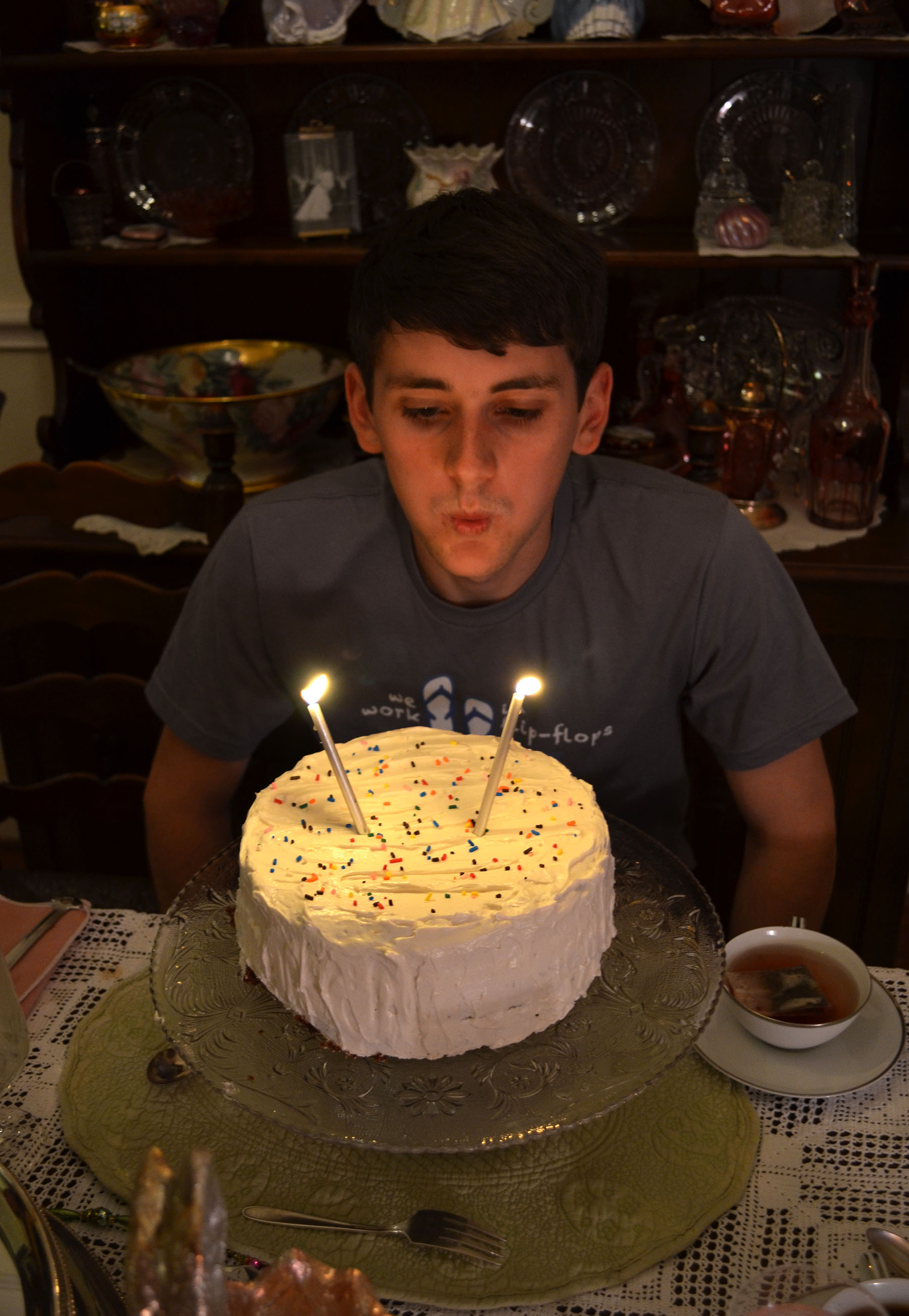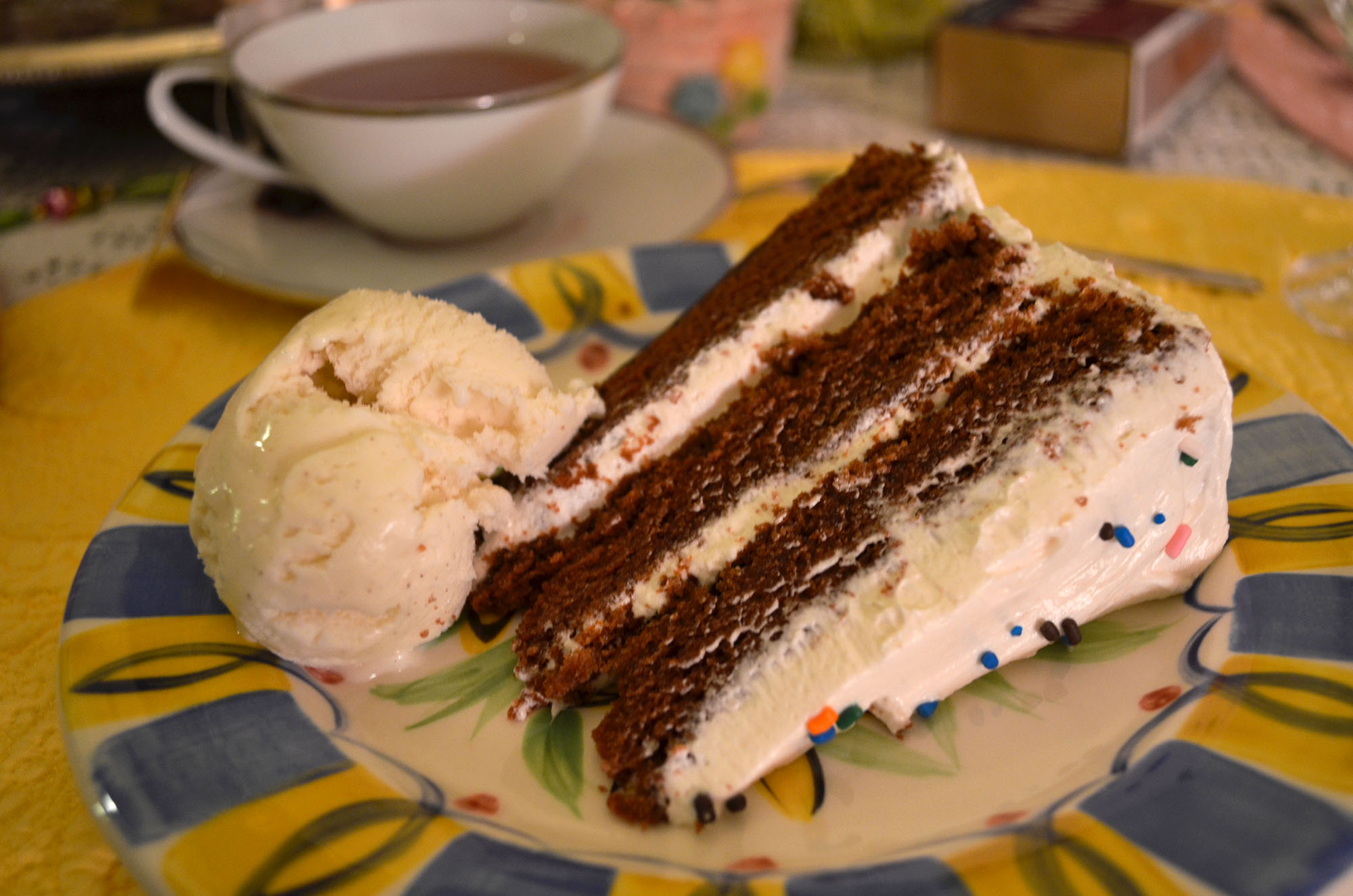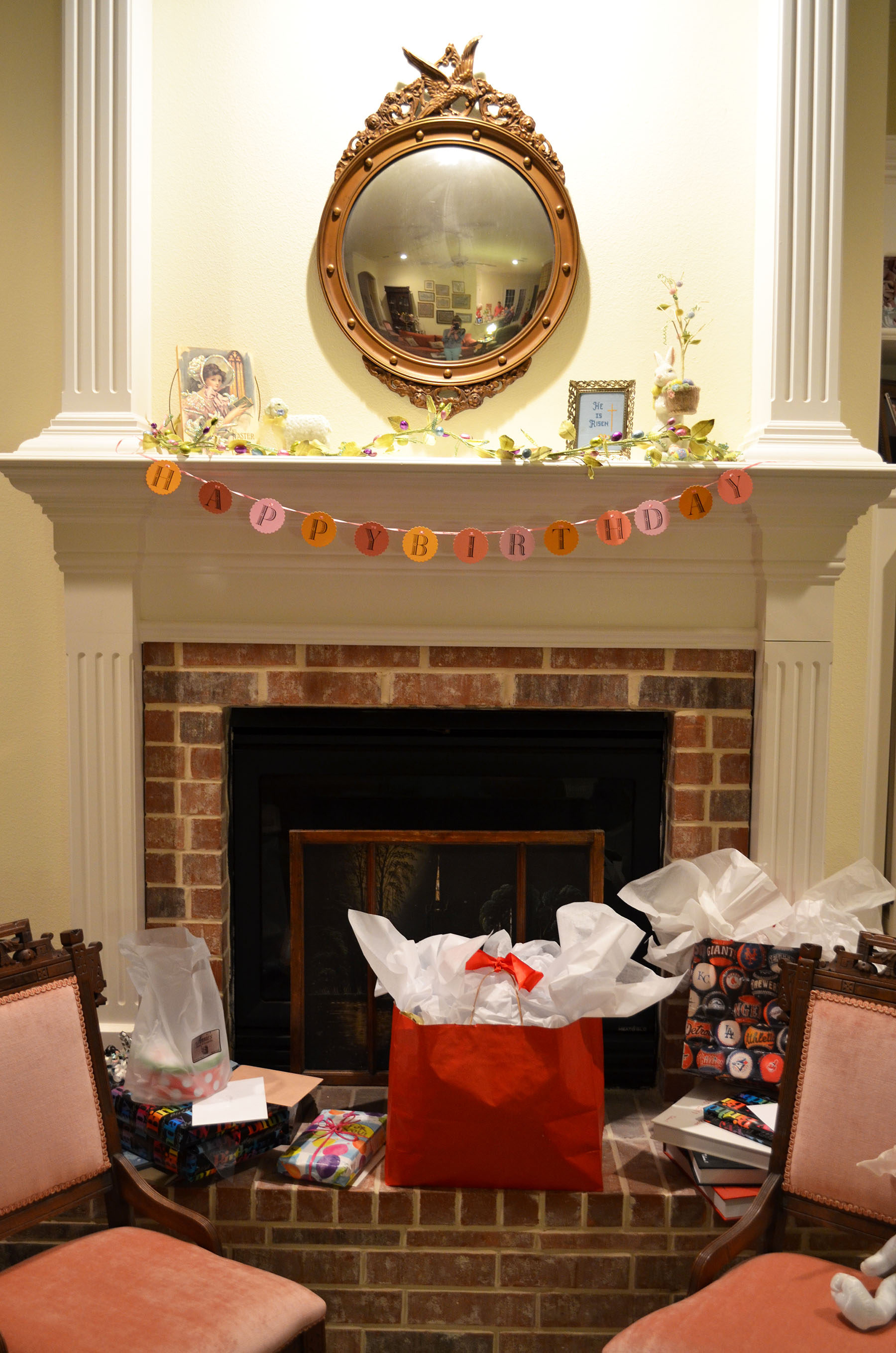 [please excuse the quality of the next photos…  maybe someday i'll learn that no matter how dim the lighting is and no matter how scared i am to turn the dial on my camera to that intimidating little "m" that stands for "manual mode," the flash is NEVER a good idea.  and maybe someday i'll learn how to use other aspects of photoshop besides the 6 adjustments that i know how to make…]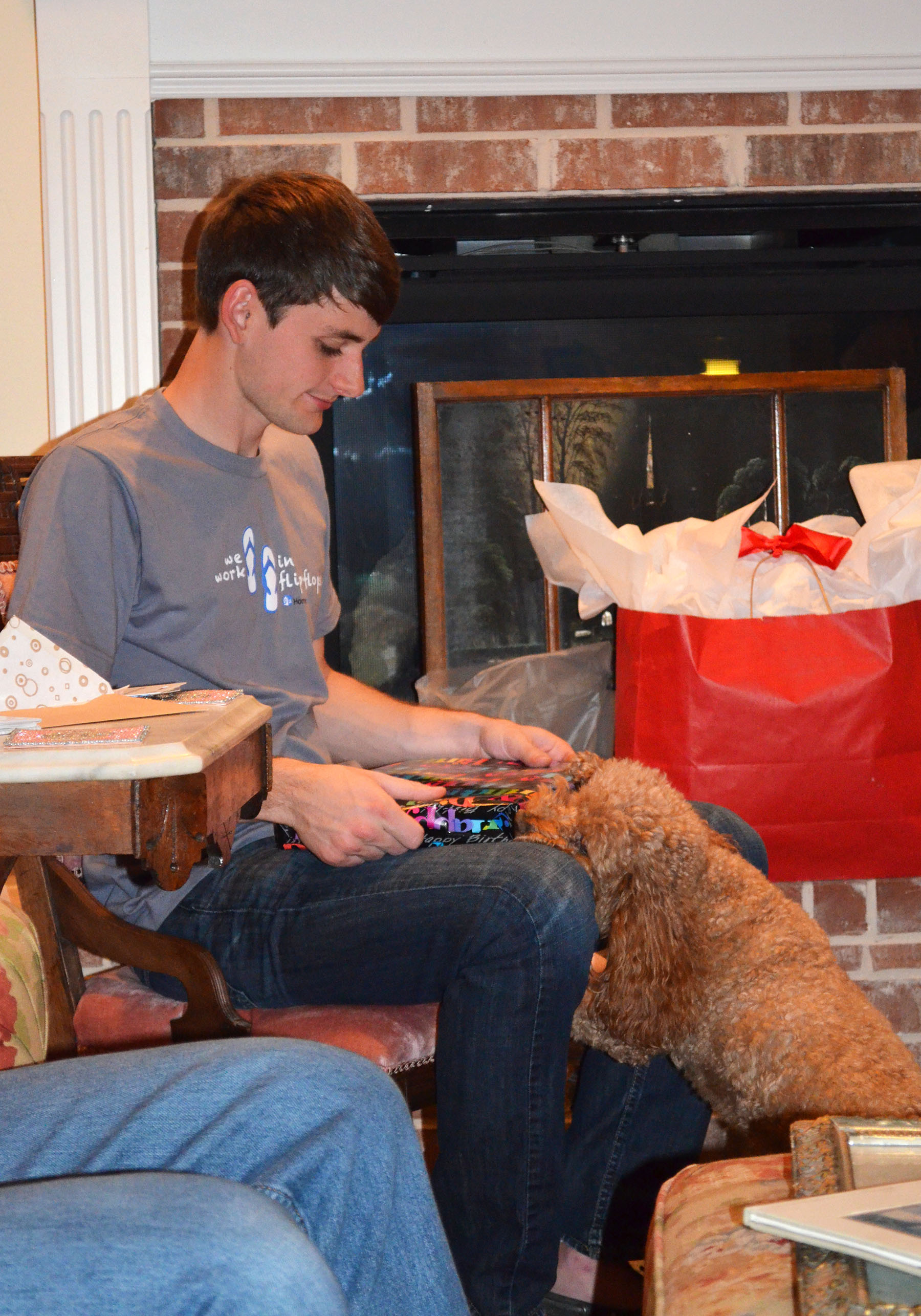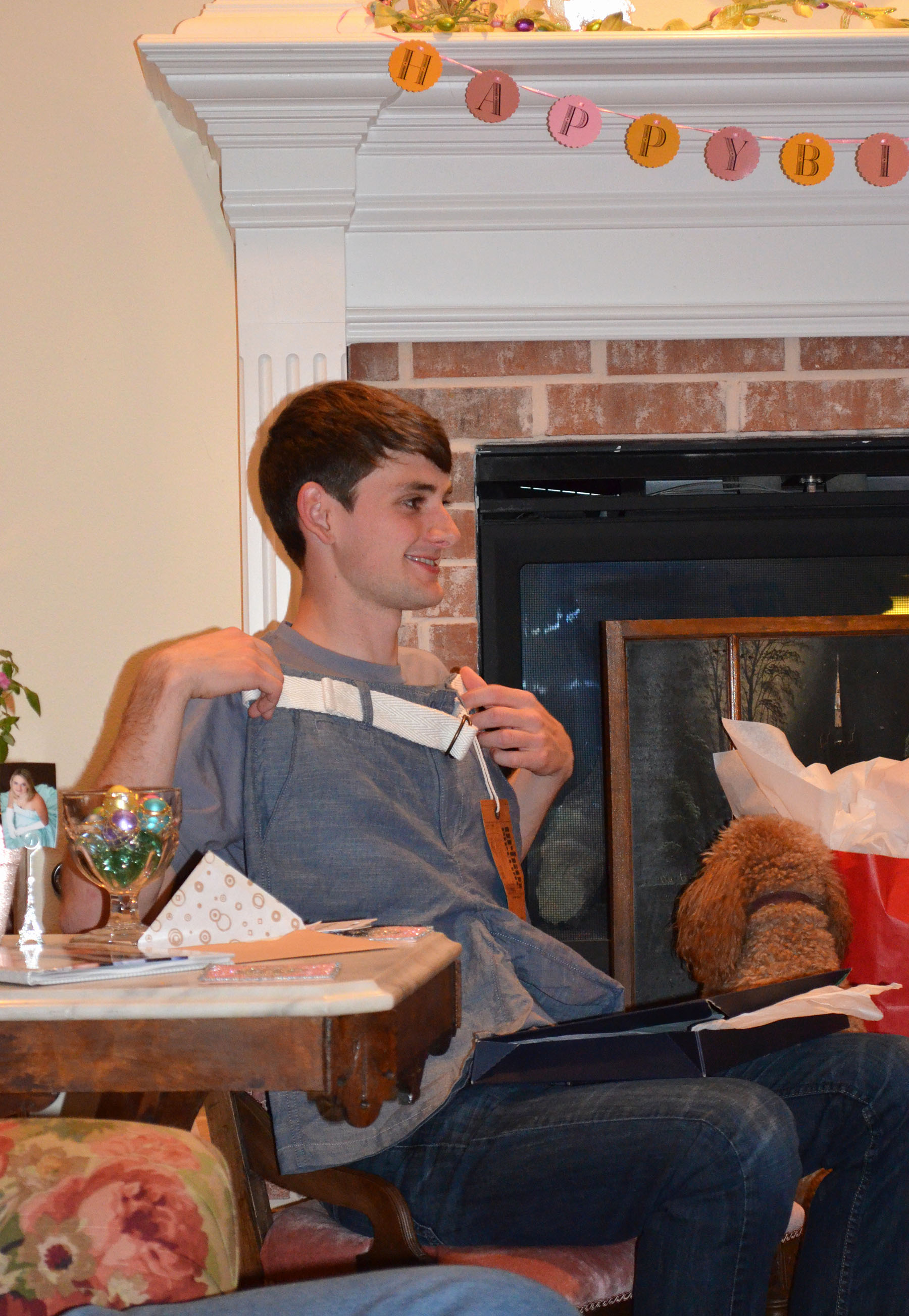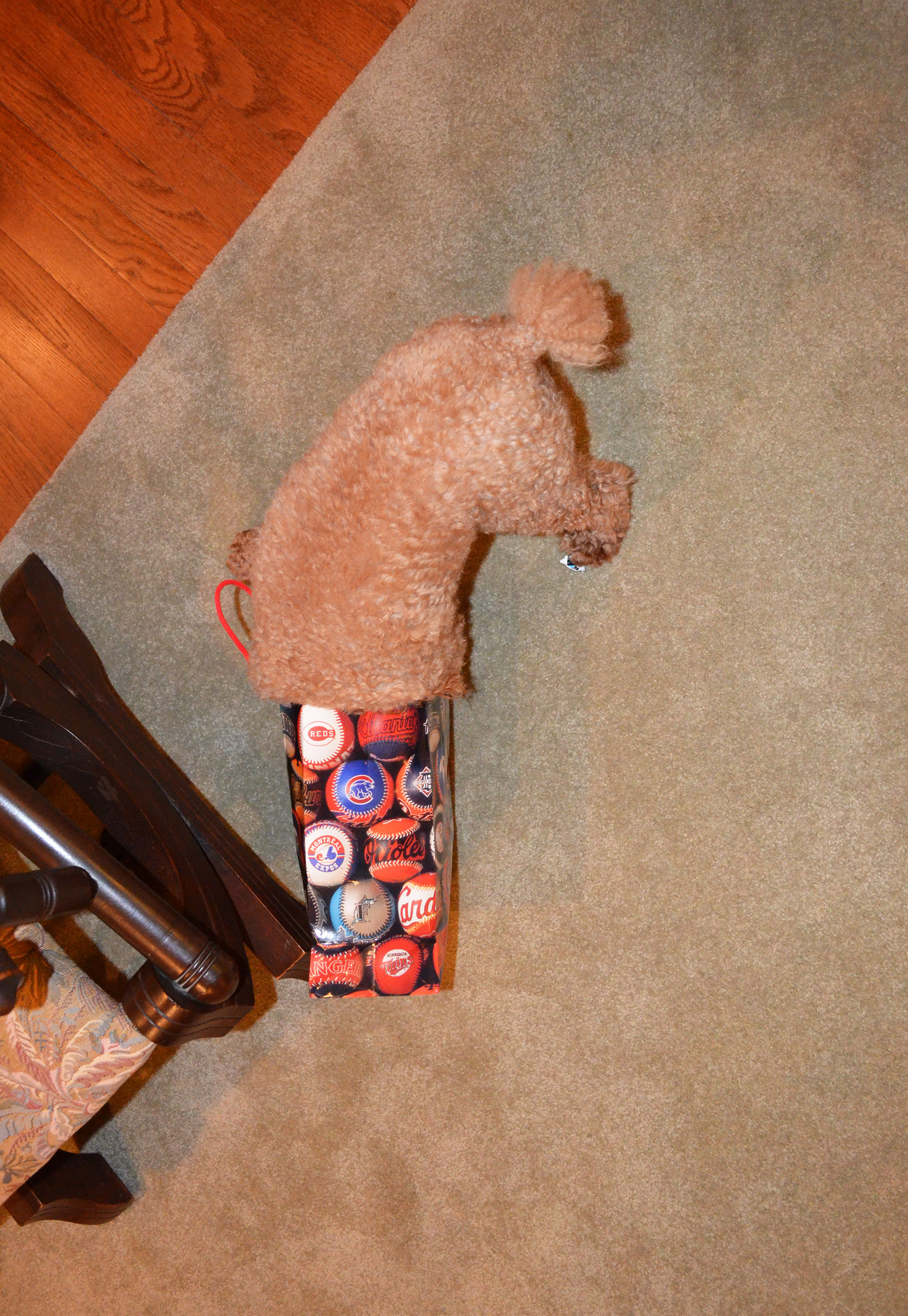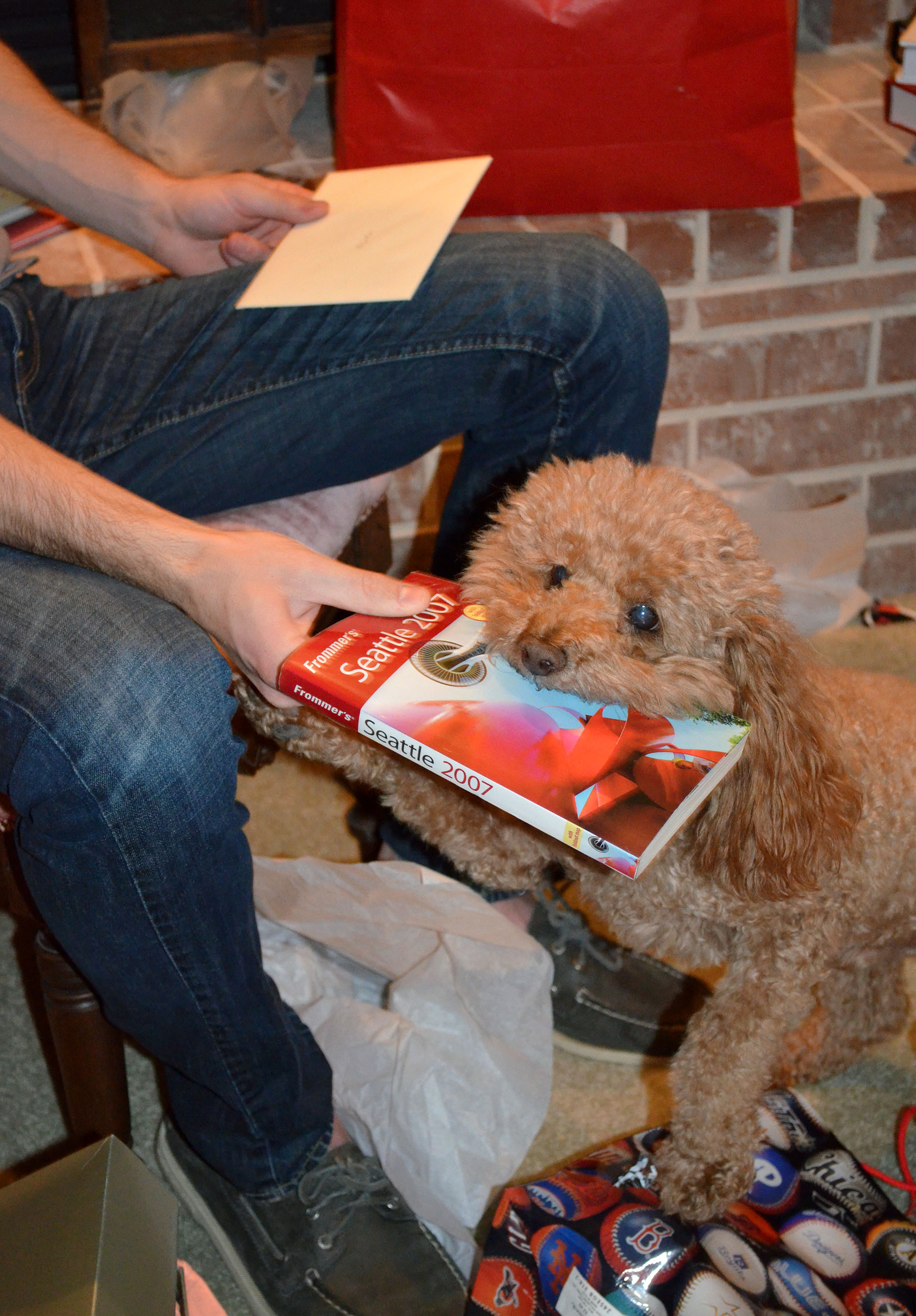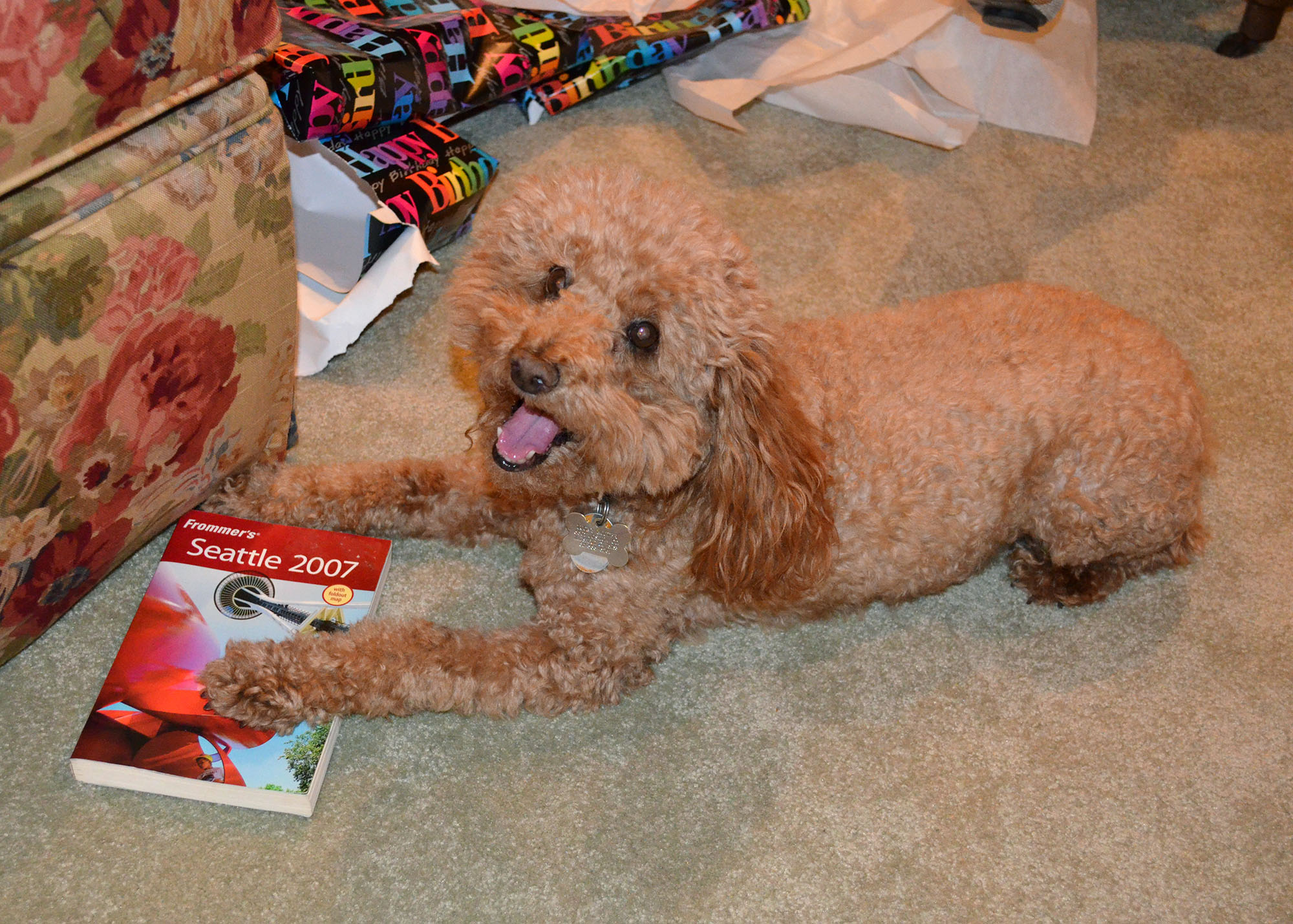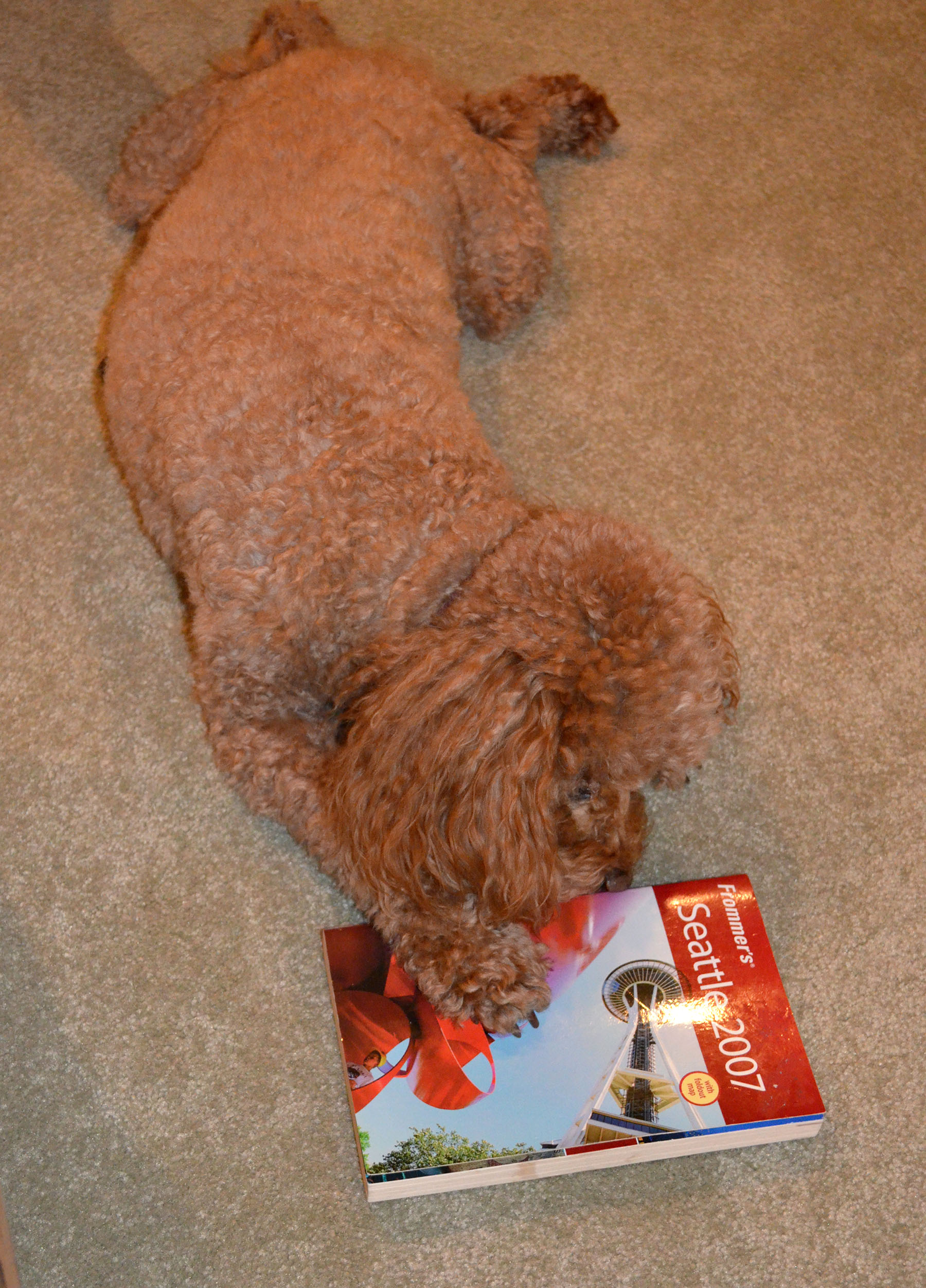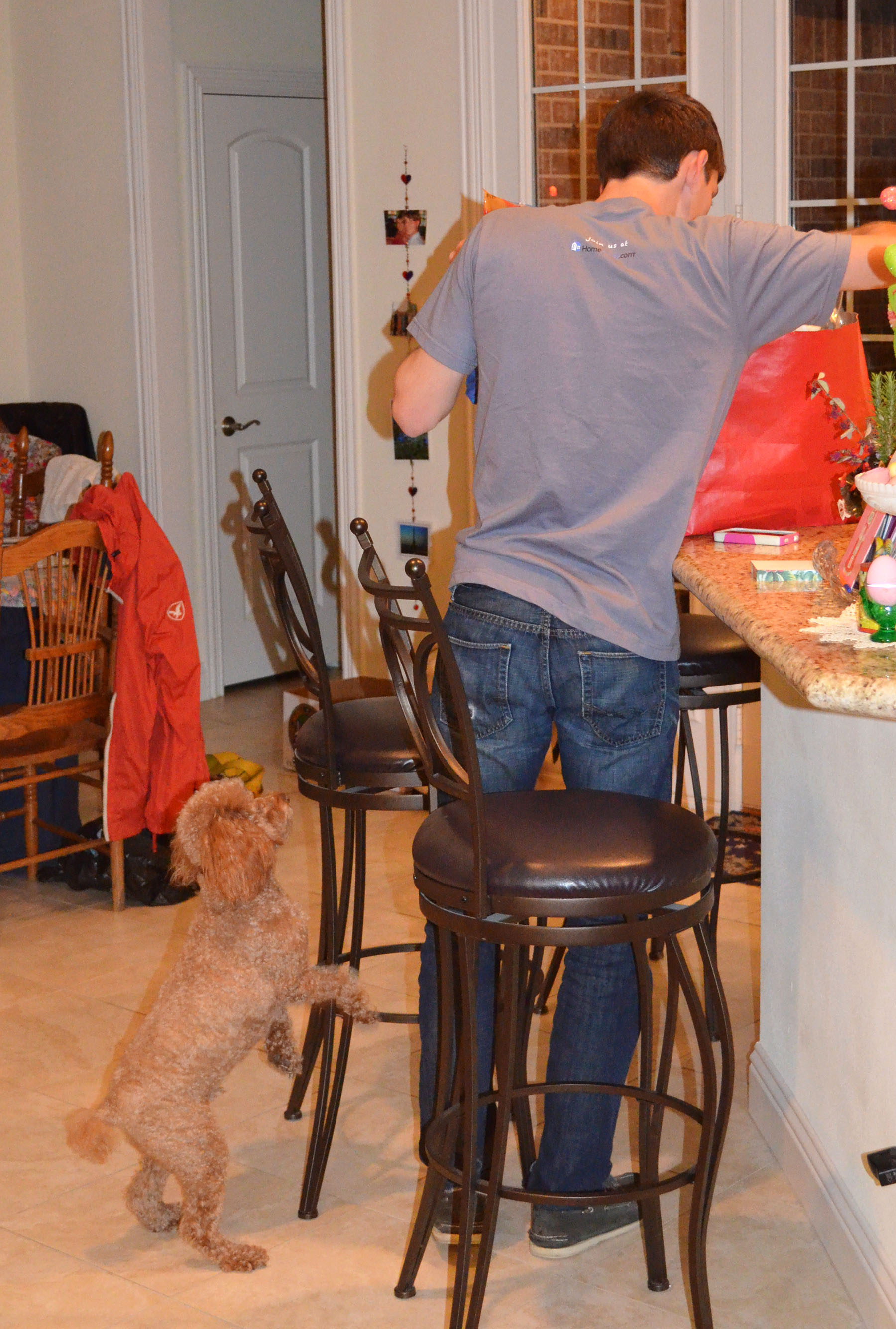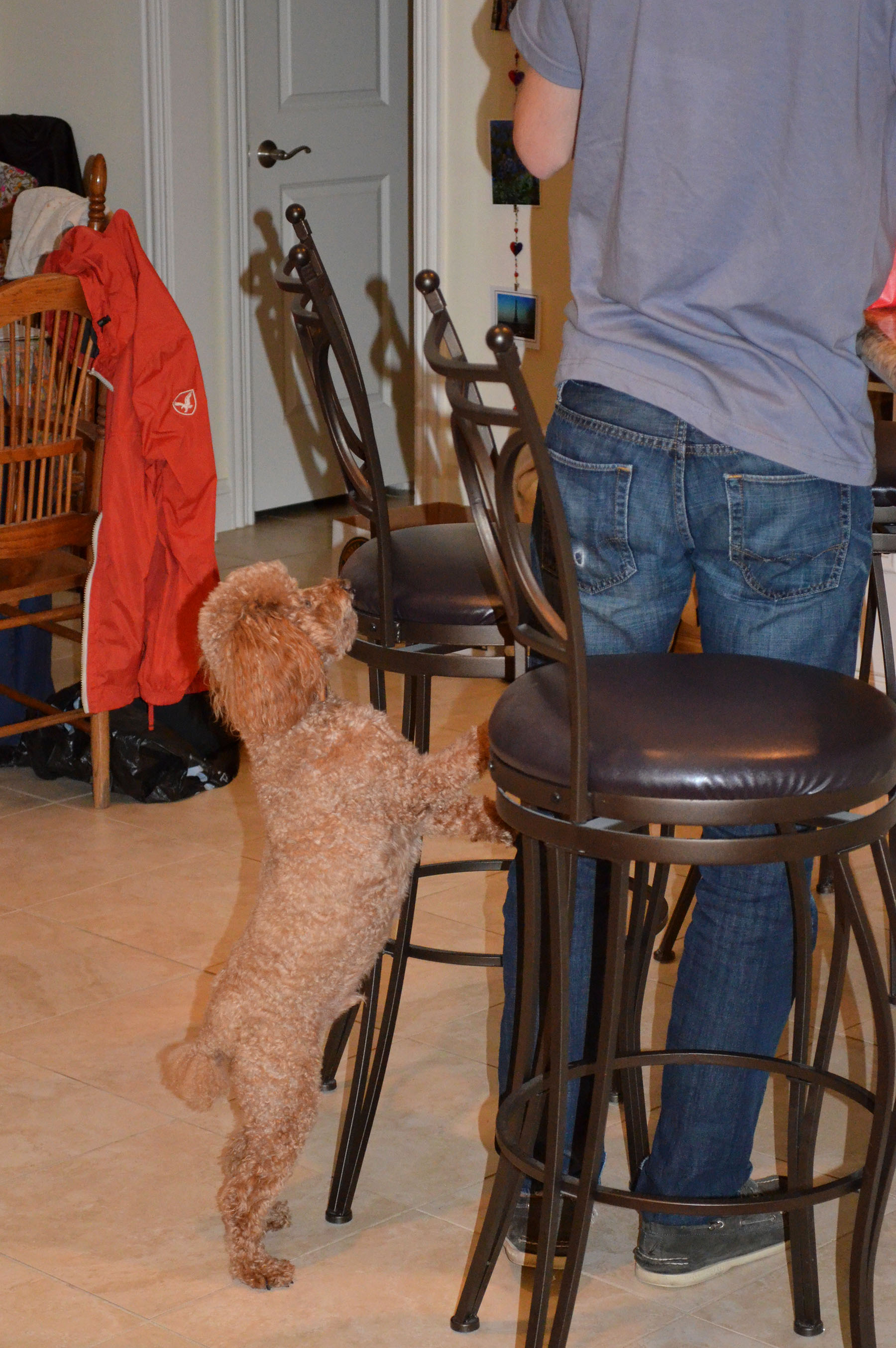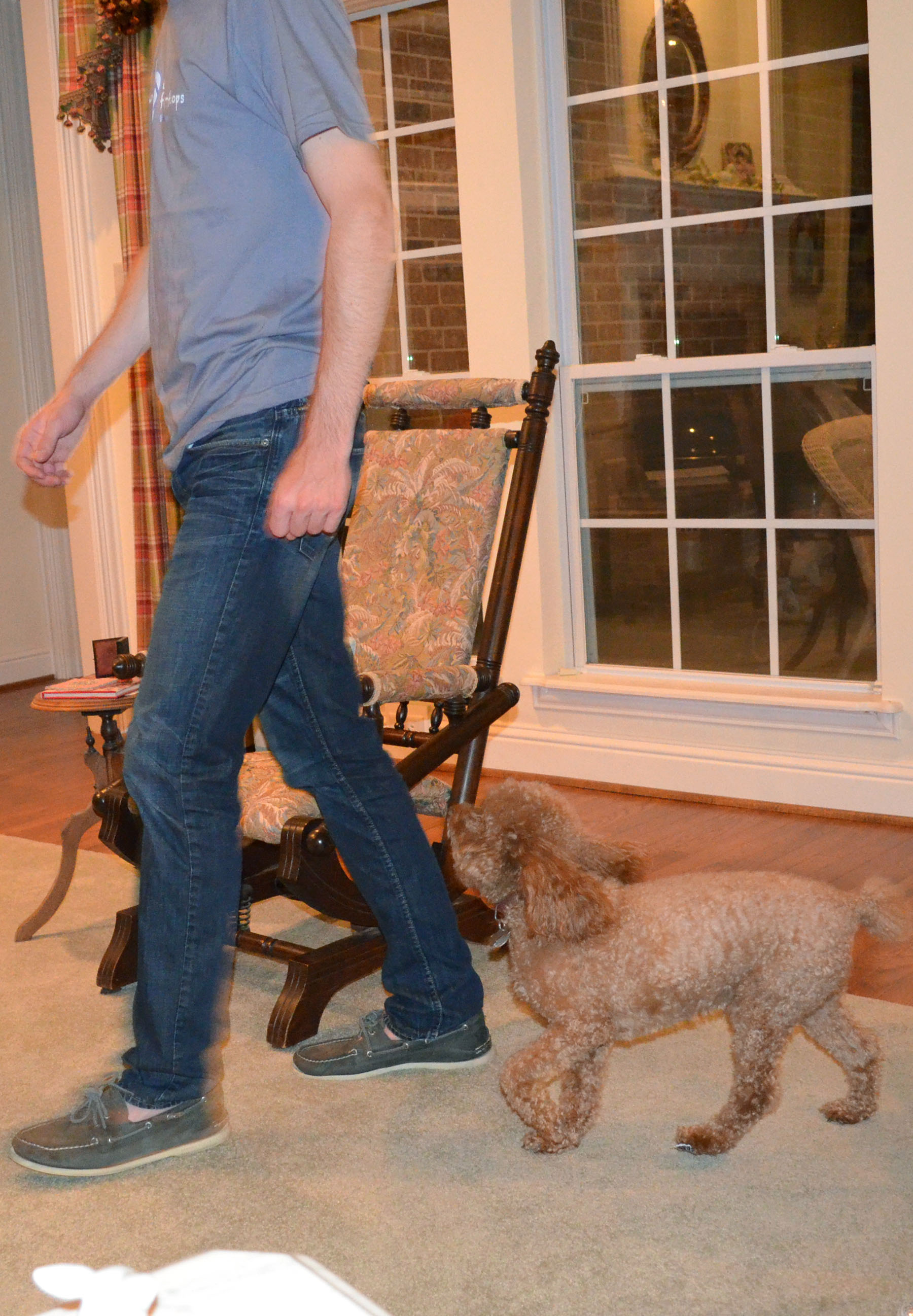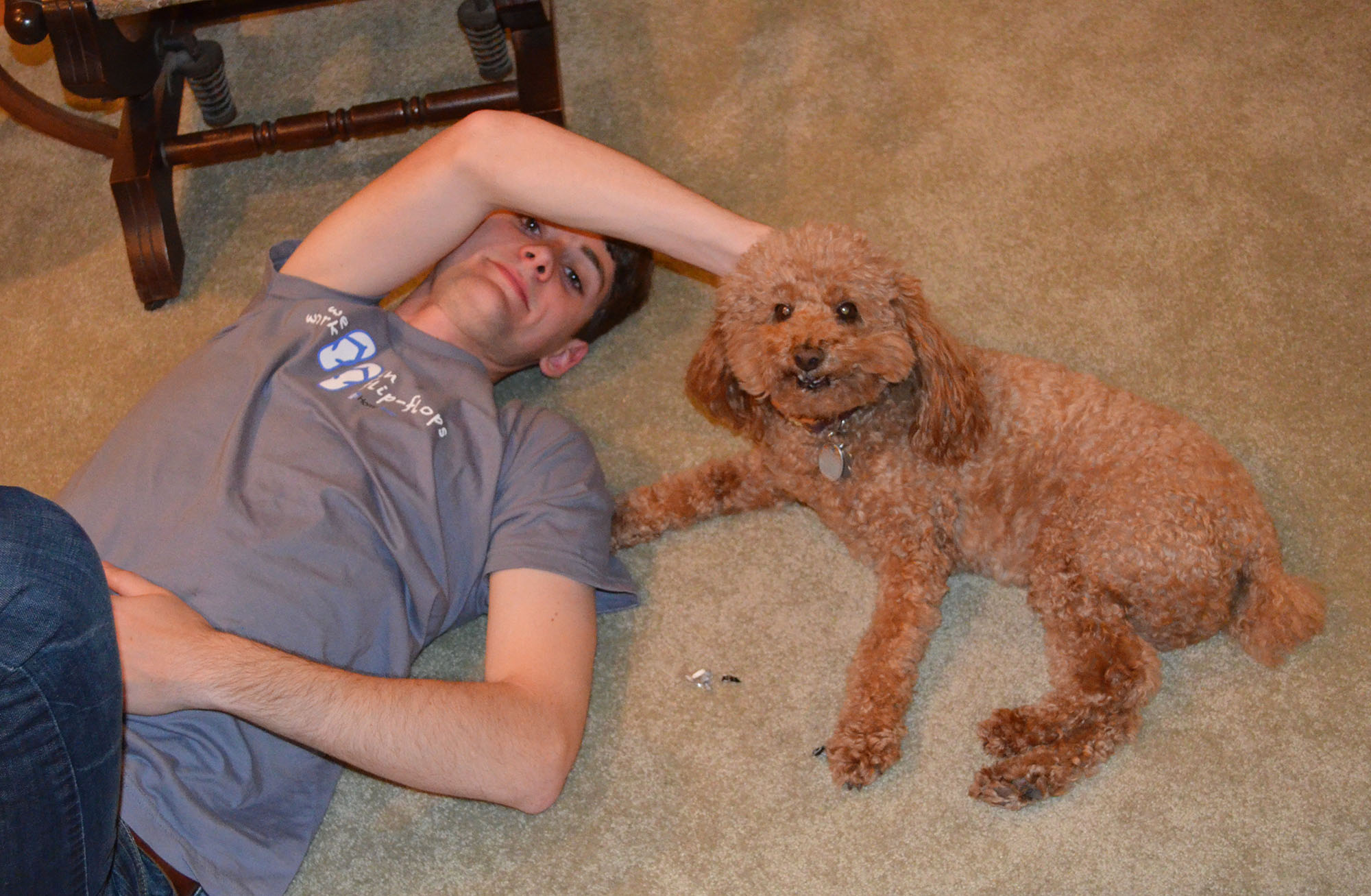 check out that smile on lucky!  i die!
he definitely loves his brother.  he also loves books, particularly those from half price books.  always appreciating a good bargain, you know.
mike, i'm so very proud of you.  you're smart and kind and a whole lotta fun.  happy 20th year, sweet brother!  and many, many more.
xoxo