well i made it back to dfw, but i've been up for almost 24 hours [with the exception of some naps on the planes] and am veryyyyy ready to rest my head on that pillow, so let's keep this brief!
i definitely made the effort to take more photos of people for the sake of this past week's challenge, but i've taken sooooo many pictures in general, so we'll have to see how well i actually succeeded at that when i've had the chance to look through them and start editing.  then we will decide how well i did at this challenge!
this week, i am going to unpack my suitcase and put it away within 24 hours after i get home.  this sounds easy, but let's just say that getting organized and staying neat after i get back from a trip is not my strong suit.  i guess i just come home and want to be a lazy bum and want nothing to do with my suitcase any longer, which means that i just ignore it for days, hoping that it will unpack itself.  not this time.  i will let you know how it goes!
my selfie of this week is my unhappy face because i really really really didn't want to leave amsterdam.  it's also my tired face because we stayed up really late watching holland beat costa rica in PKs [woohoo!] and then had to get up at o'dark thirty for our train ride to the airport this morning [boo].  our trip was loads of fun, and for the fifth time, i left europe feeling like i was made to live there at some point in my life and hoping that someday this dream will come true.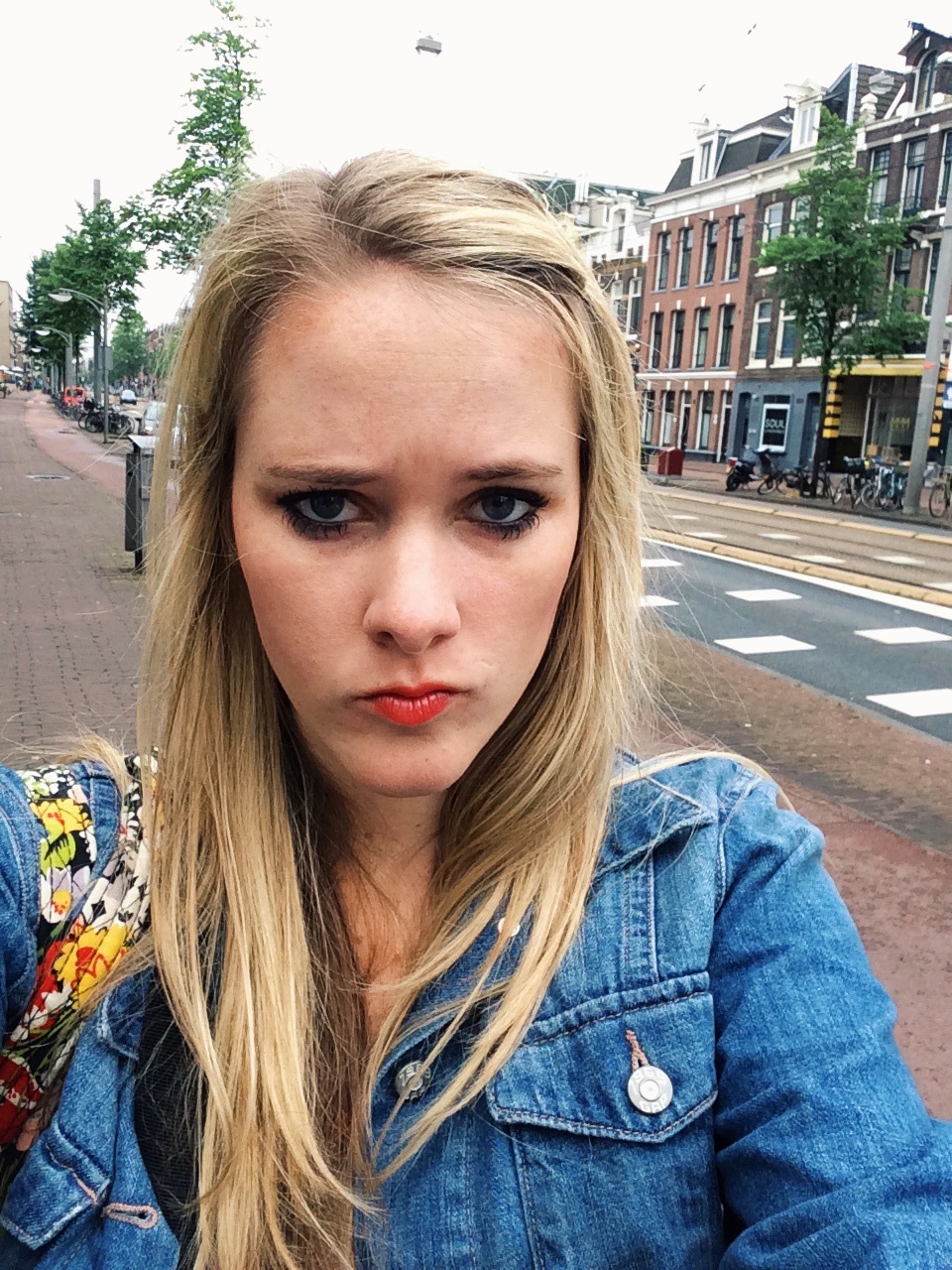 i'm off to bed – too tired to think – but have a happy week!