it is going to take a longggg while to post all of my europe trip [that i took this past june/july?  remember that?], so i figured that i might as well stop putting it off and get started.  confession:  i'm embarrassed to admit that i haven't even touched my photos from my nikon yet.  like haven't even opened my camera bag since i got back, i'm pretty sure.  ain't nobody got time for that!  i mean, i usually have them onto my hard drive within the first week of getting back and it's just the editing and posting that takes a long time, so i'm very curious to see how long it takes me to go through the whole process this go-round, since i'm so behind on the transferring.  'twill be interesting [/depressing] to see…
anyway, we'll start out with the iphone pics because they're taking up all my phone storage.  so.  paris.  ohhh, paris.  everything about this wonderful city is romantic in a way that makes my heart fluttery and my eyes full of stars.  it is dreamy and beautiful and sexy and something about being there just makes you feel like a million bucks, for some reason that i can't explain [i kind of touched on it in this post].  it was definitely crowded, teeming with people from everywhere at all times of the day and night, but as i visited all the places that you see in books and movies and experienced its rich history, it was difficult not to fall head over heels for the city [in fact, i didn't succeed.  i'm deeply in love with it].  i saw so many lovers in paris, and i could see that each couple felt like they were the only two people in the city, despite the masses of crowds.  and somehow, i could totally comprehend how it could be like that, what that must feel like, because of the way that paris draws you in and puts you in a sort of vacuum.  that you don't really mind if you ever get out of.
again, i may not be a good judge of these things since desire and passion for traveling pulses through my veins, but i am whole-heartedly smitten with the city.  and to anyone who has been to paris, i highly recommend reading paris in love by eloisa james – it is a memoir about an american woman who moves to paris with her family and falls in love with the city.  it's best when you read it while you're there or when you've just gotten back from a trip there, when the people and places and feel of the city is fresh on your mind and you're still longing for it.  i absolutely loved this book and relished every page of it, cover to cover.  although i read it several years ago, i had a similar experience with lunch in paris: a love story, with recipes by elizabeth bard [the title of the book isn't a dead giveaway as to why i love this one so much, obviously] ;) and i'm really looking forward to reading this one again now that i've been to the city.  and then, after i read that one again, i just might have to go back to paris again, to ensure that i've seen every place that is referenced in both books.  these things are important, you know. :)
i hope you can see my love for paris in these photos, because i sure did fall for it hard.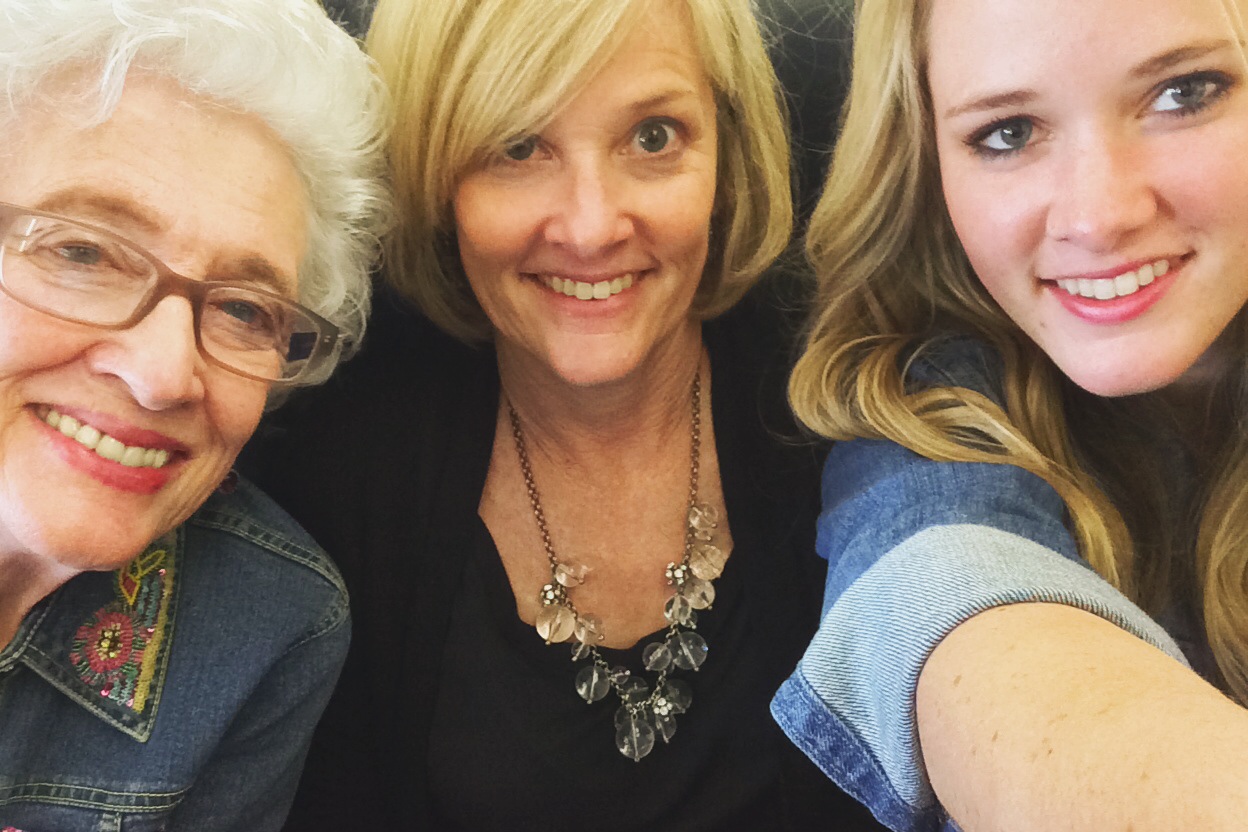 {3 generations in 1 airplane selfie!}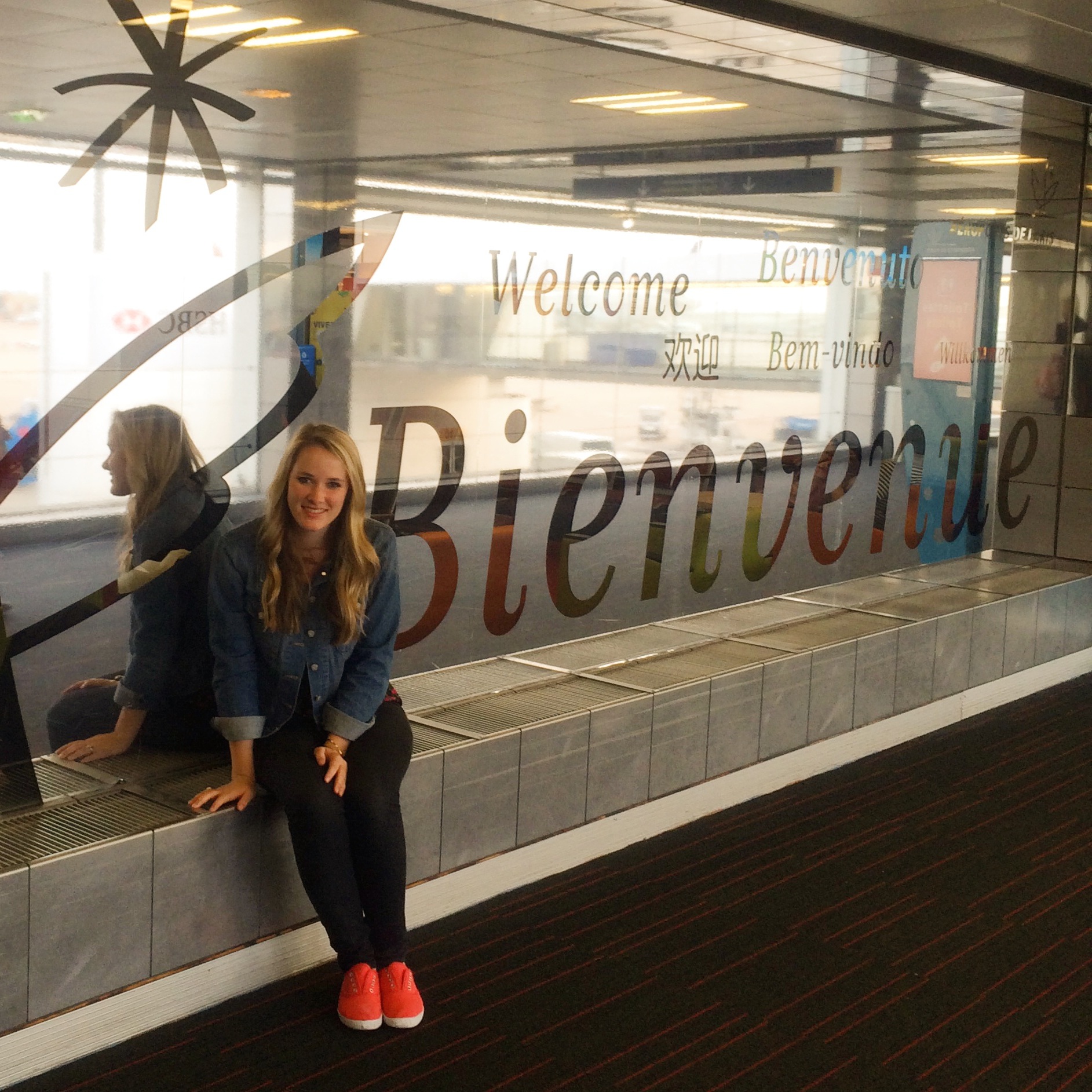 {my first steps in france… at the airport}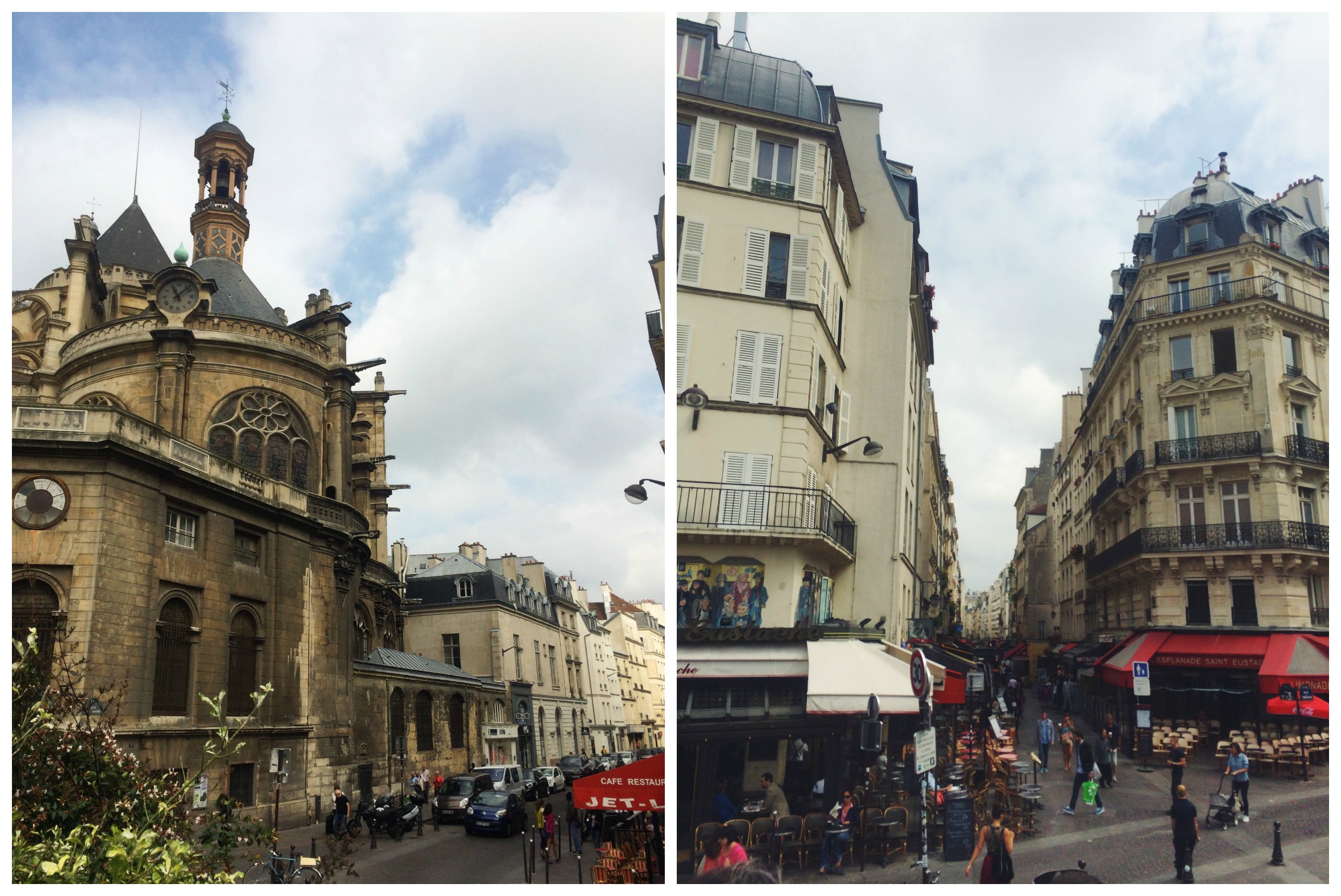 {that moment when you get off the metro from the airport and are trying to get your bearings/read a map but you don't know which metro exit you came out of and a very nice french lady is determined to help you but she doesn't speak a lick of english…}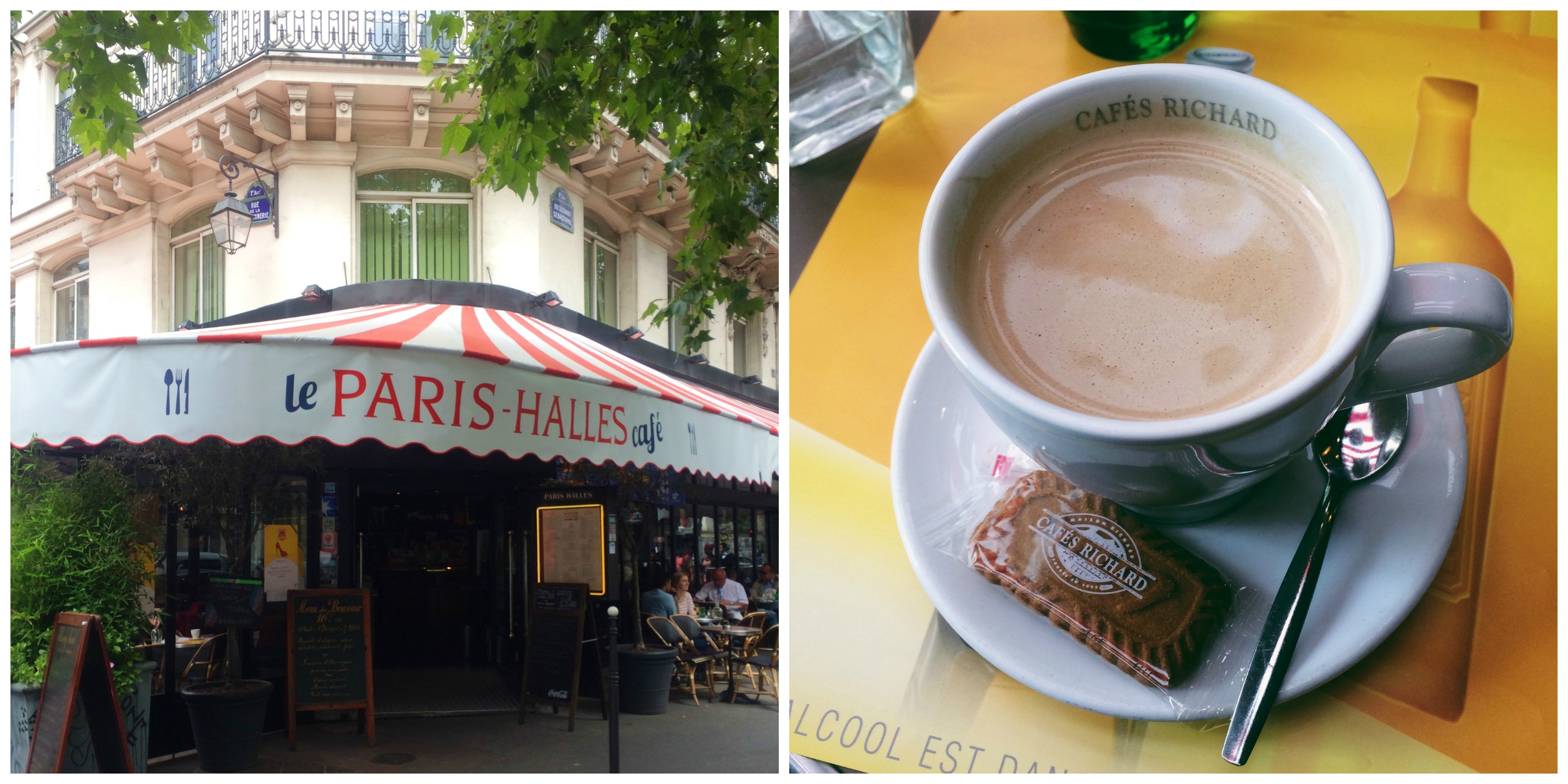 {our first paris cafe!  and my first paris cafe au lait}  :)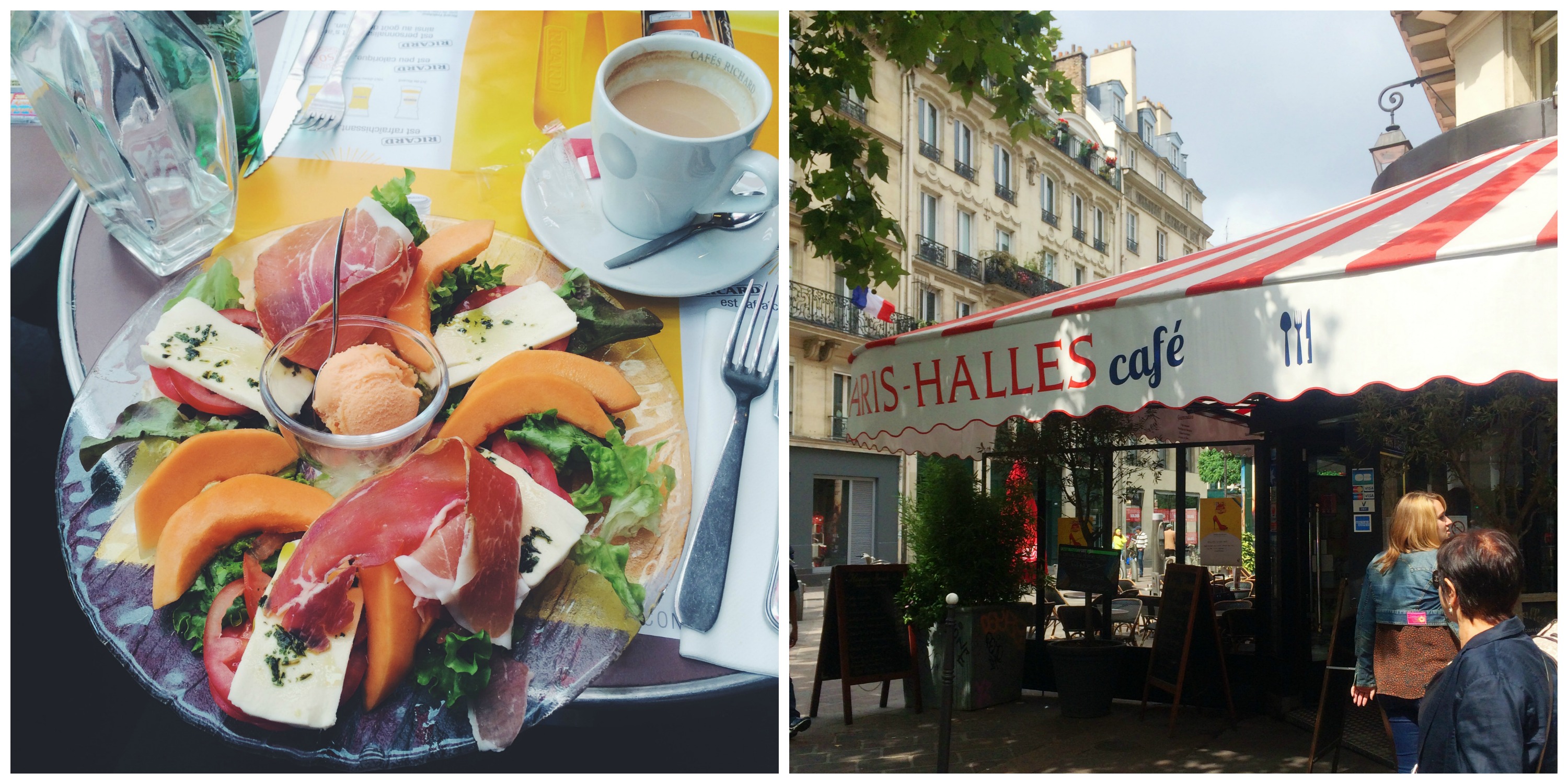 {this cafe was called paris halles cafe and i had the most delicious mix of caprese + cantaloupe slices + prosciutto + melon sherbet for lunch.}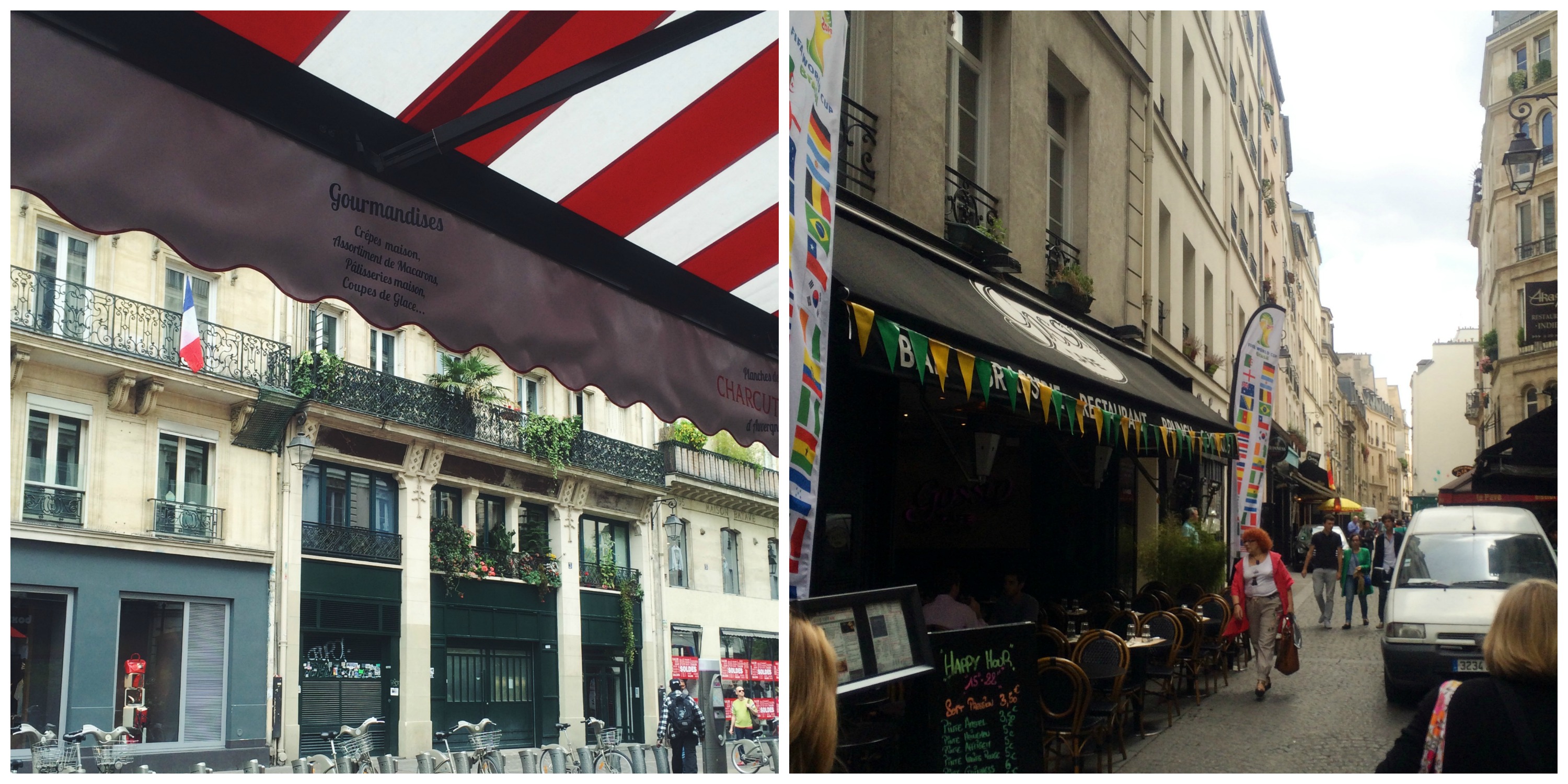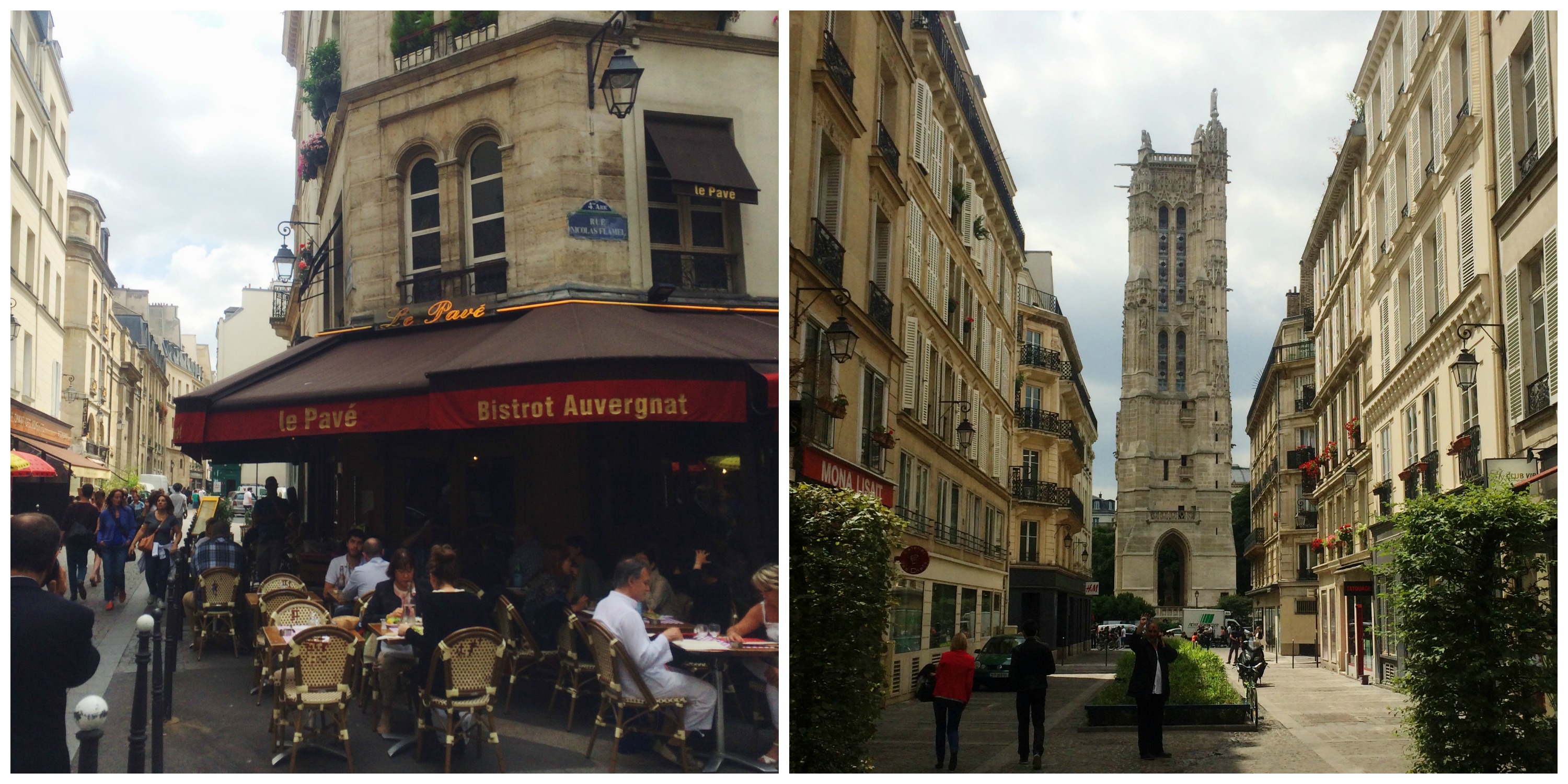 {all of these places were on our street/in our neighborhood… that big tower, the st. jacques monument, was especially useful in helping us find our apartments on certain occasions!}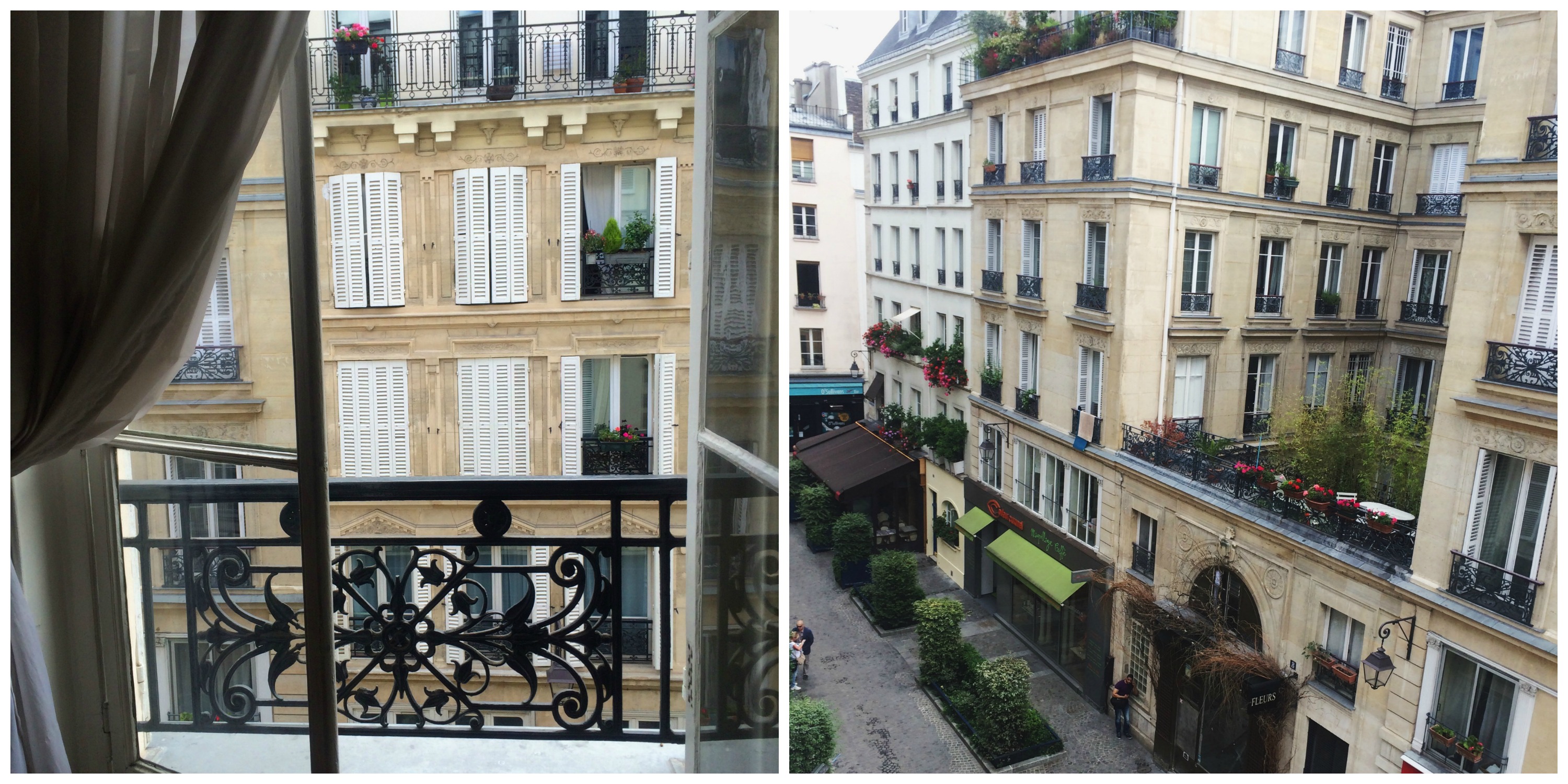 {we left the windows in our apartment open most of the time while we were home, and we obviously didn't complain about the view… it was so very french, most notably in the early evenings when delicious smells would waft up through the window and an accordion player and his little band would serenade us in true parisian style.}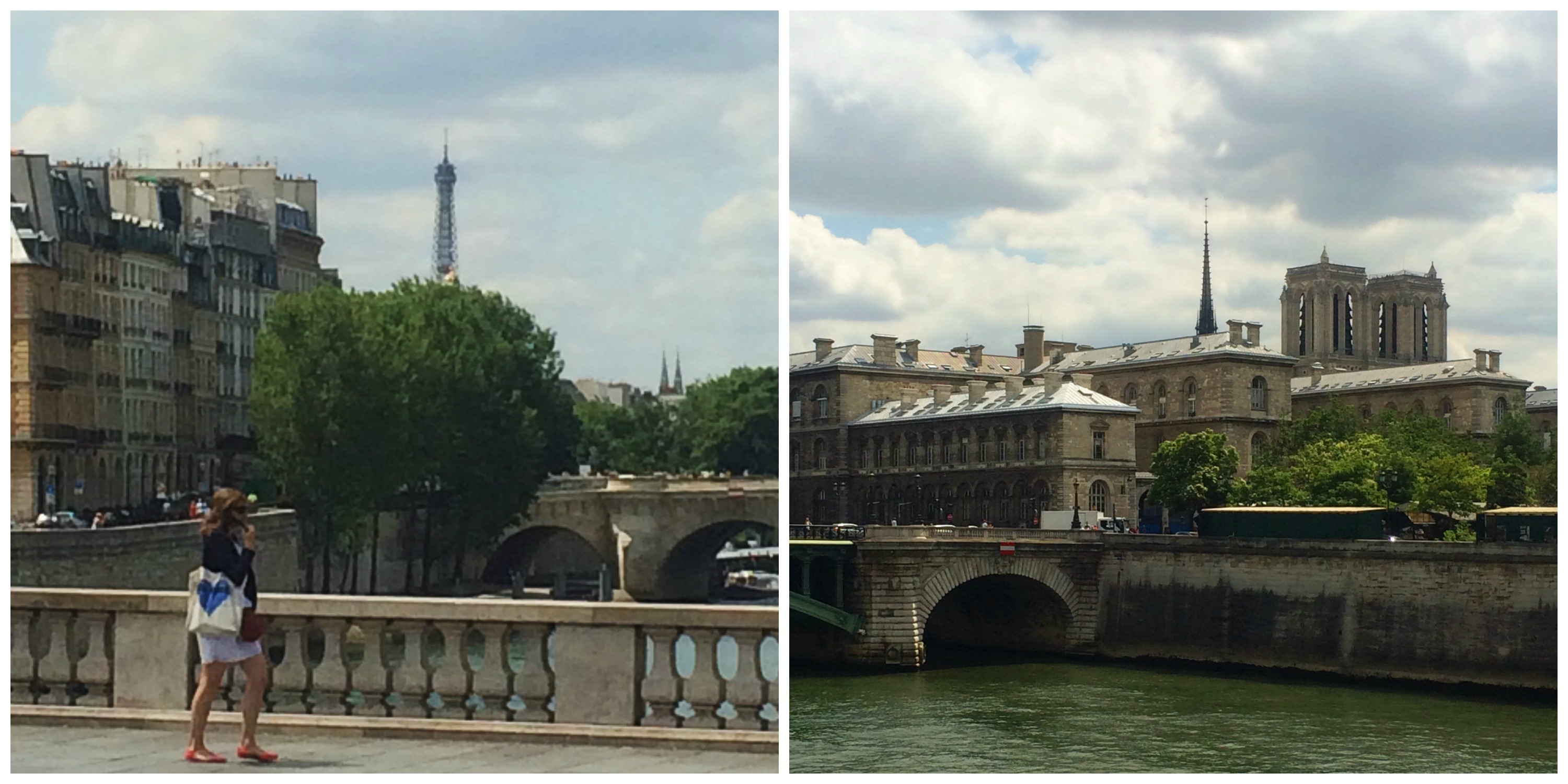 {our first glimpse of the eiffel tower!  and i love how medieval the city felt…}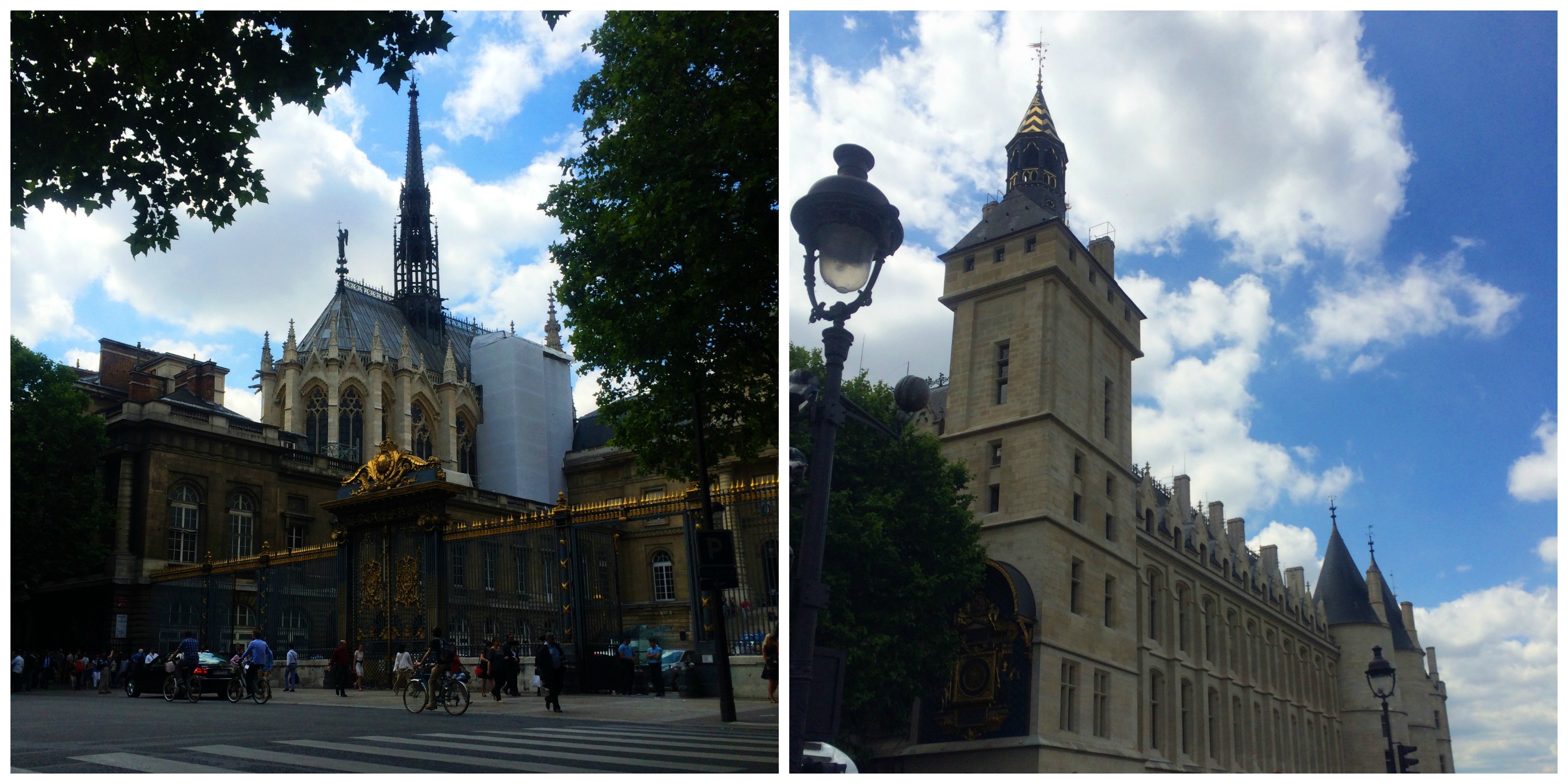 {sainte chapelle and the palais de justice}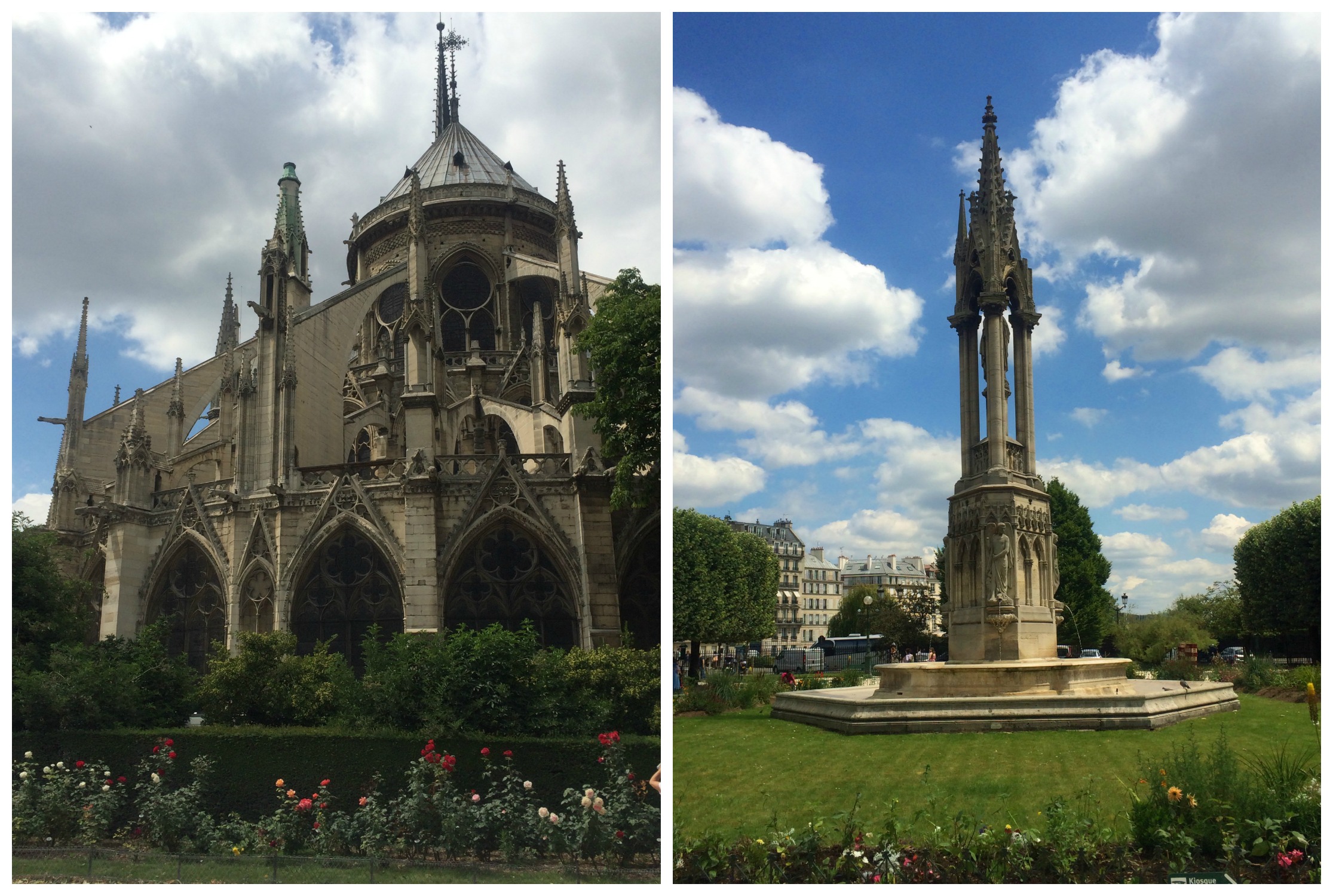 {in the gardens of notre dame}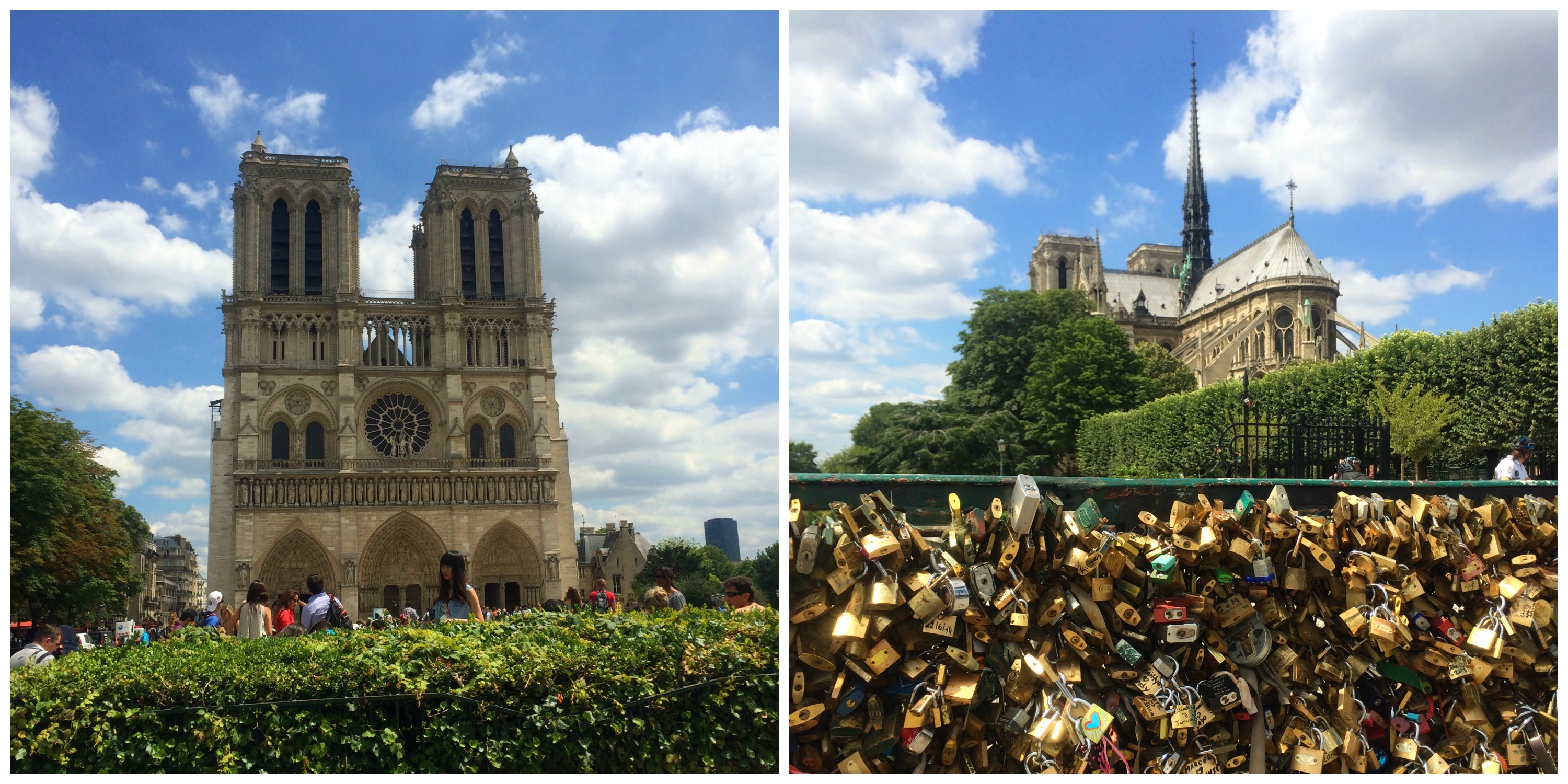 {beautiful notre dame}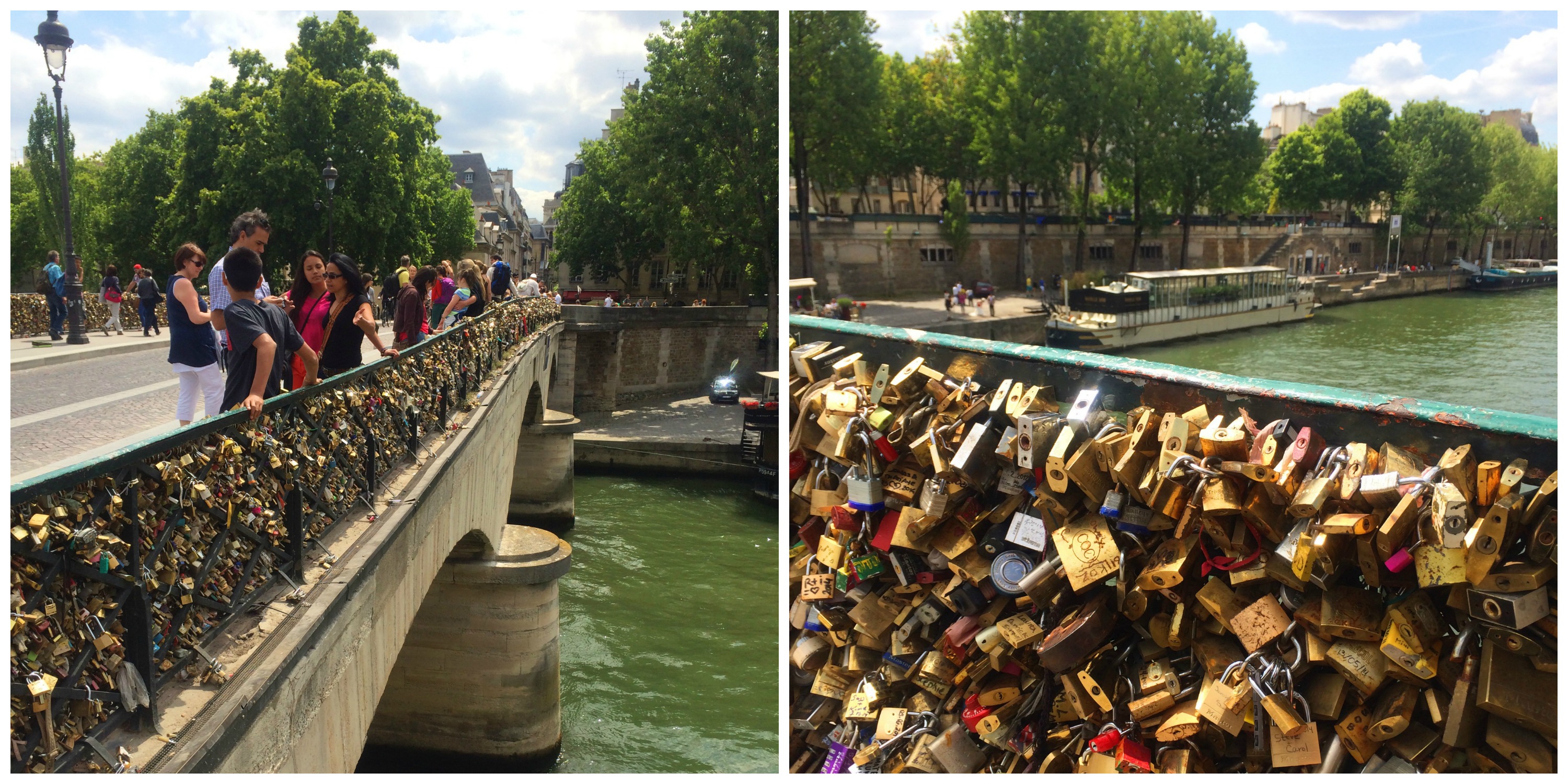 {one of the bridge of locks in paris… apparently people have started putting locks on several of the bridges and i don't think this was the original one, but it still made for a lovely picture!}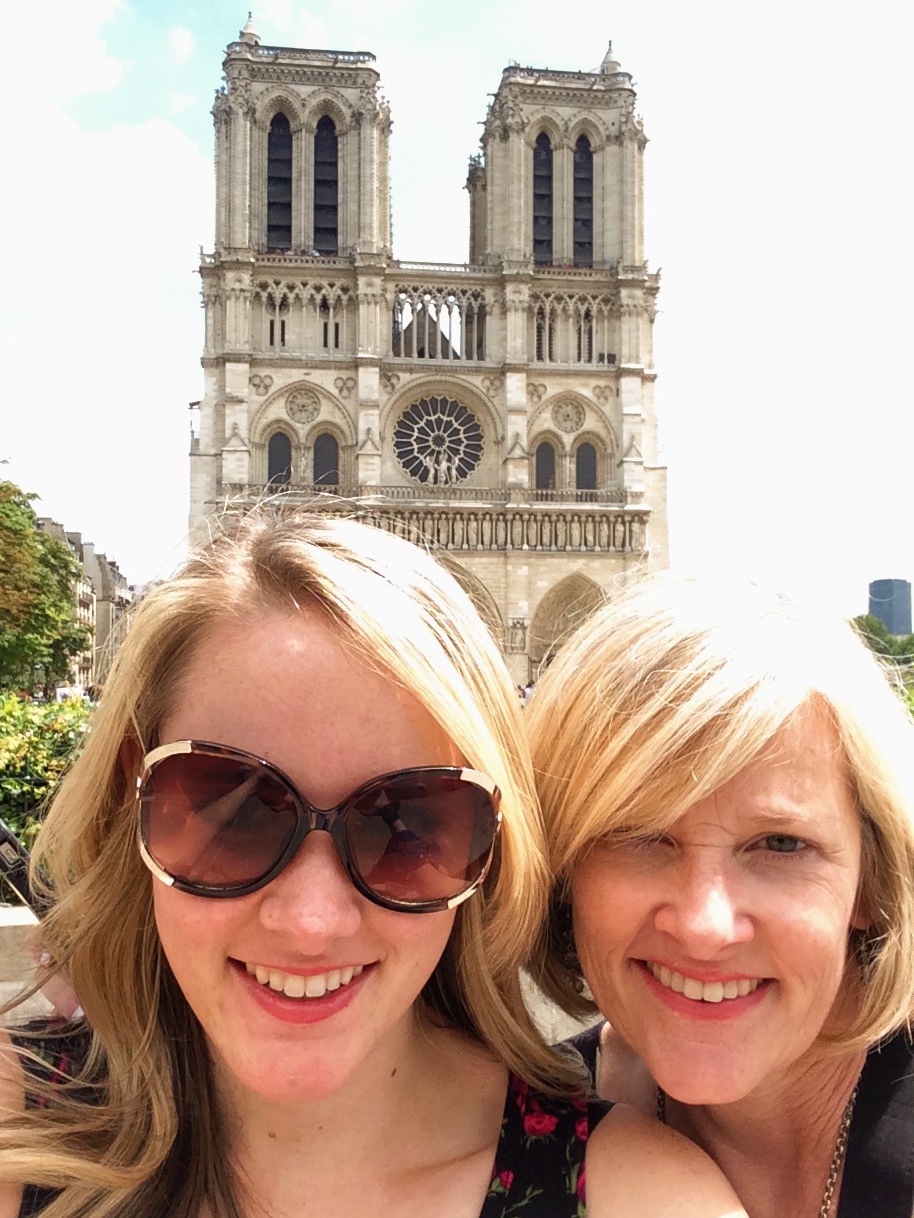 {me and my lovely mother}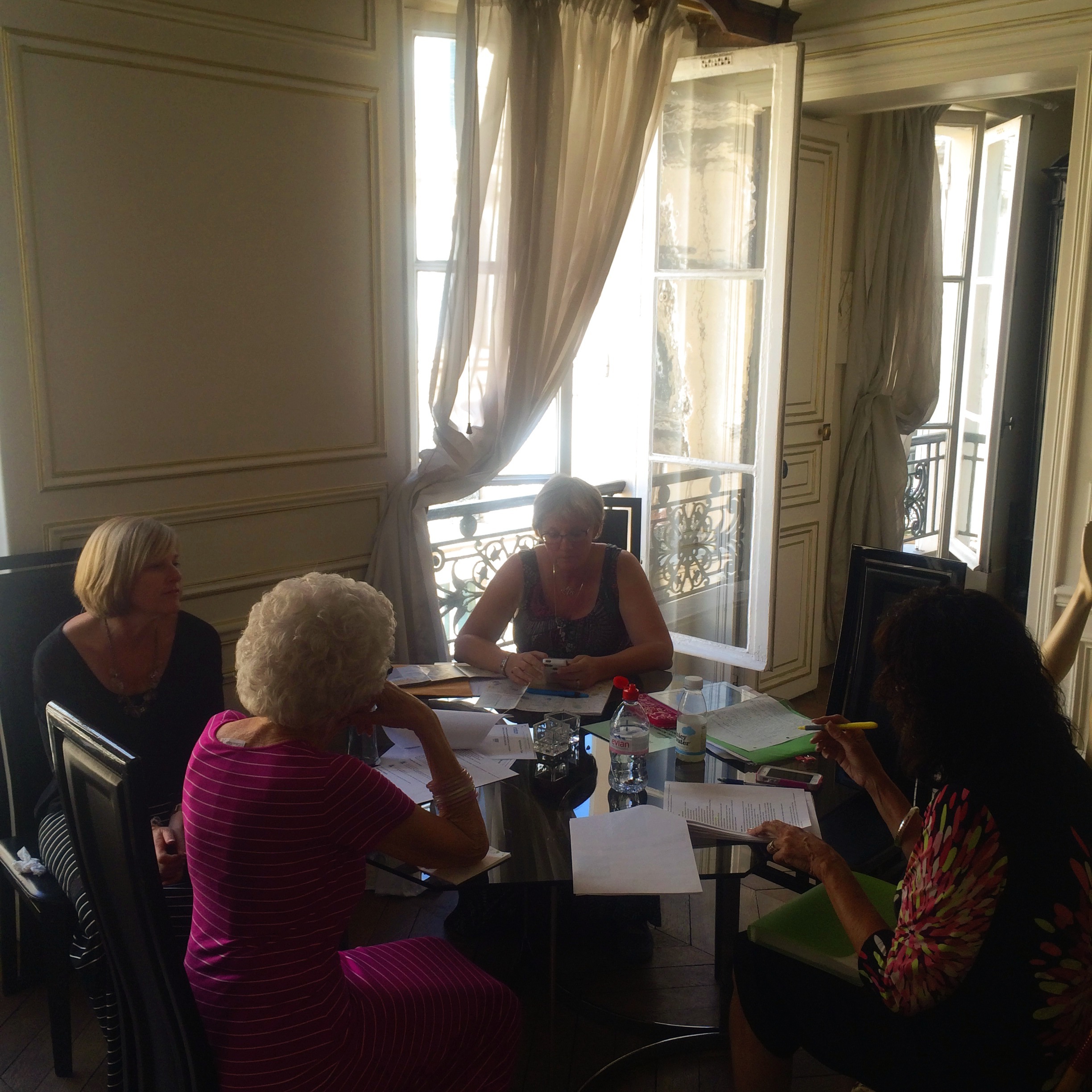 {making plans}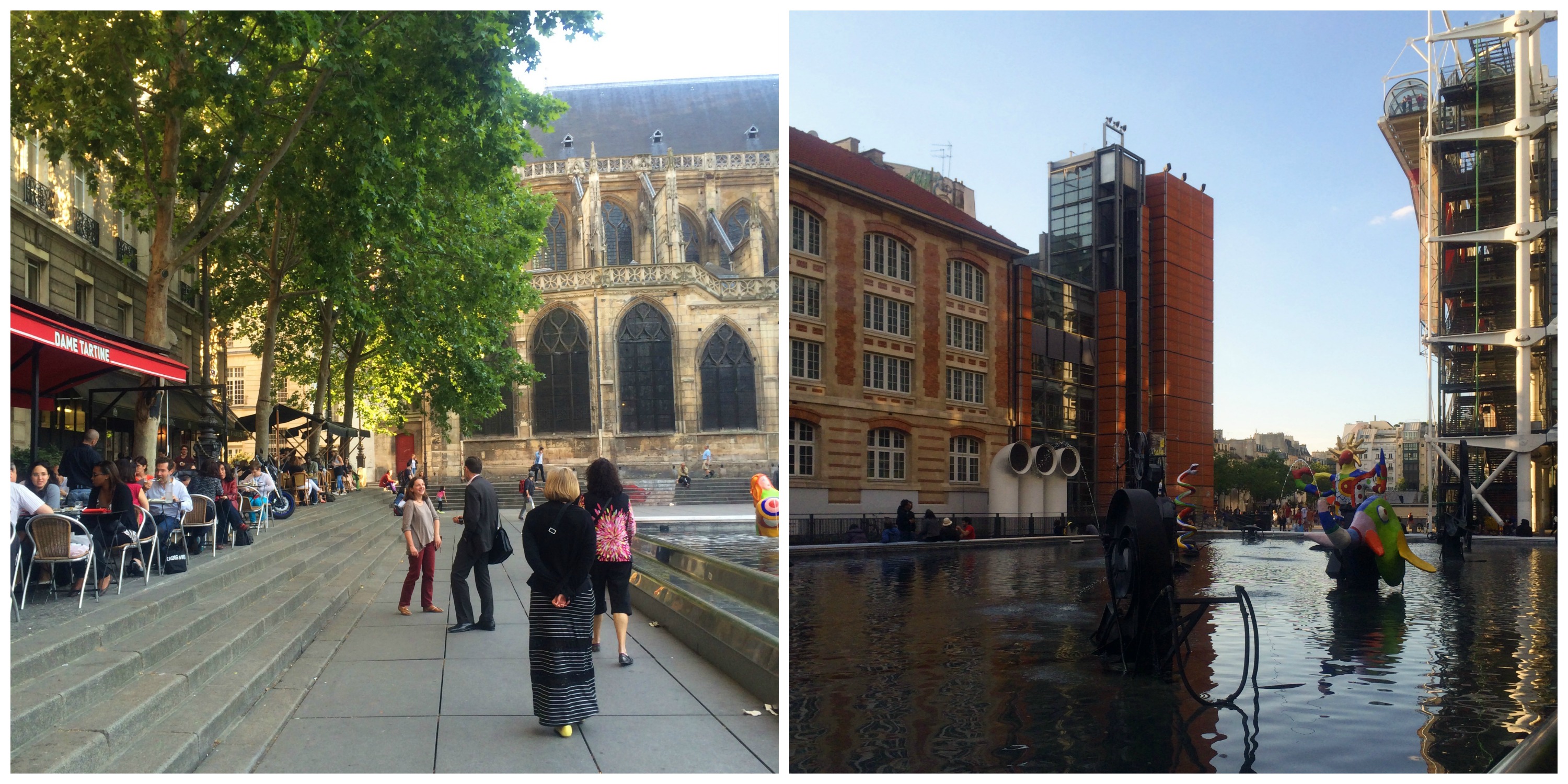 {very near to where we stayed – the pompidou centre, at the stravinsky fountain}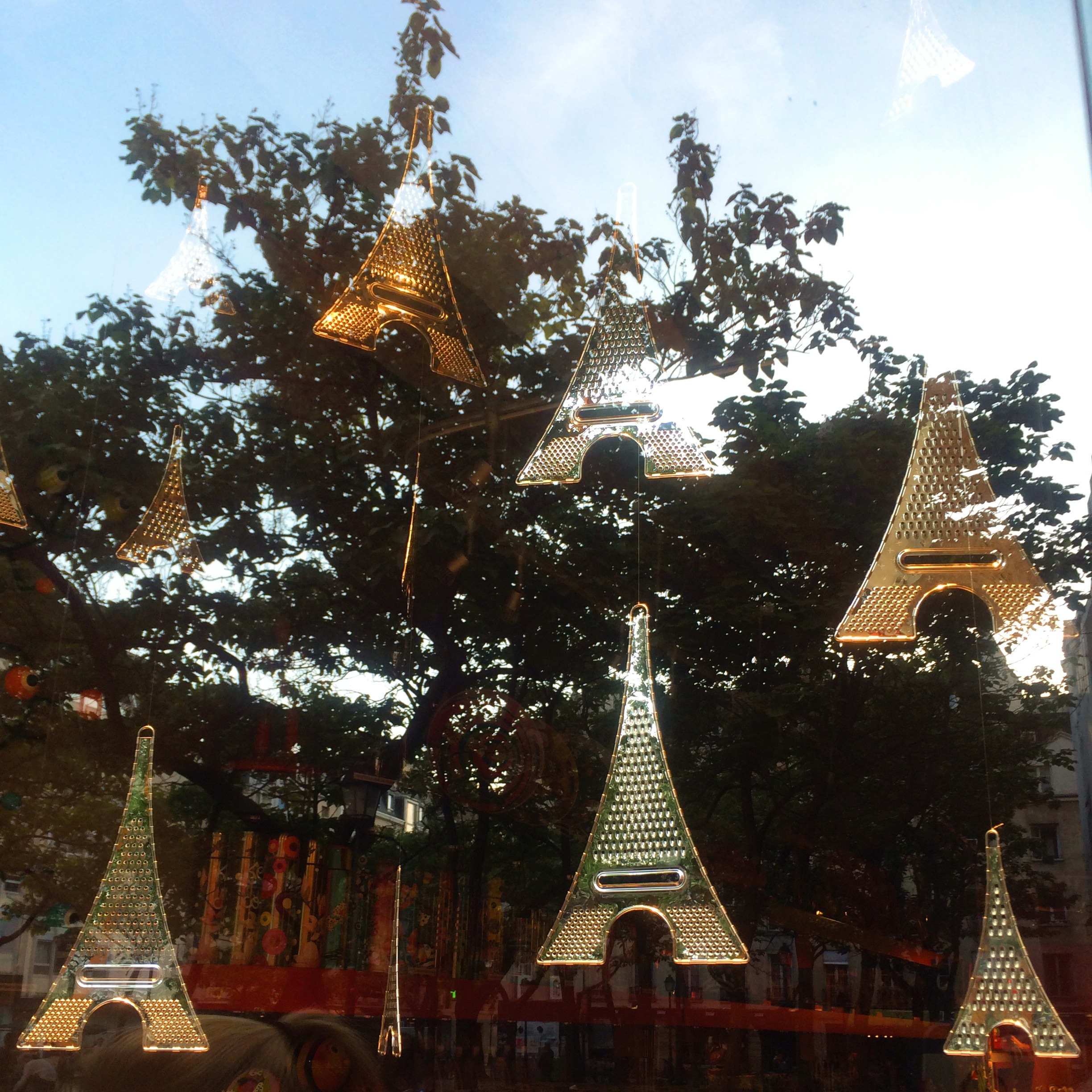 {nothing like some eiffel tower graters glittering in the window to make this foodie stop inside… and maybe buy a couple!} :)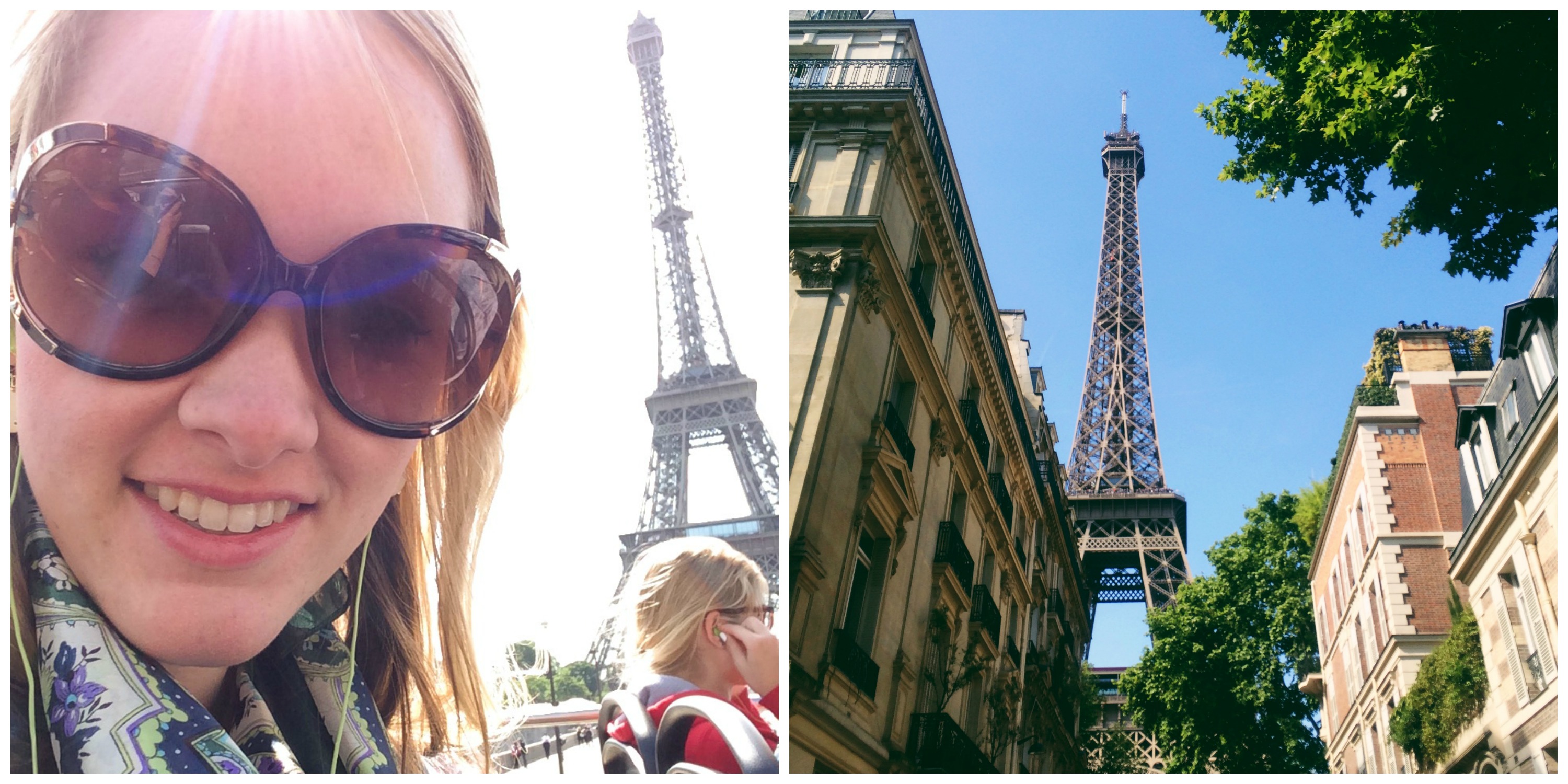 {and speaking of the eiffel…}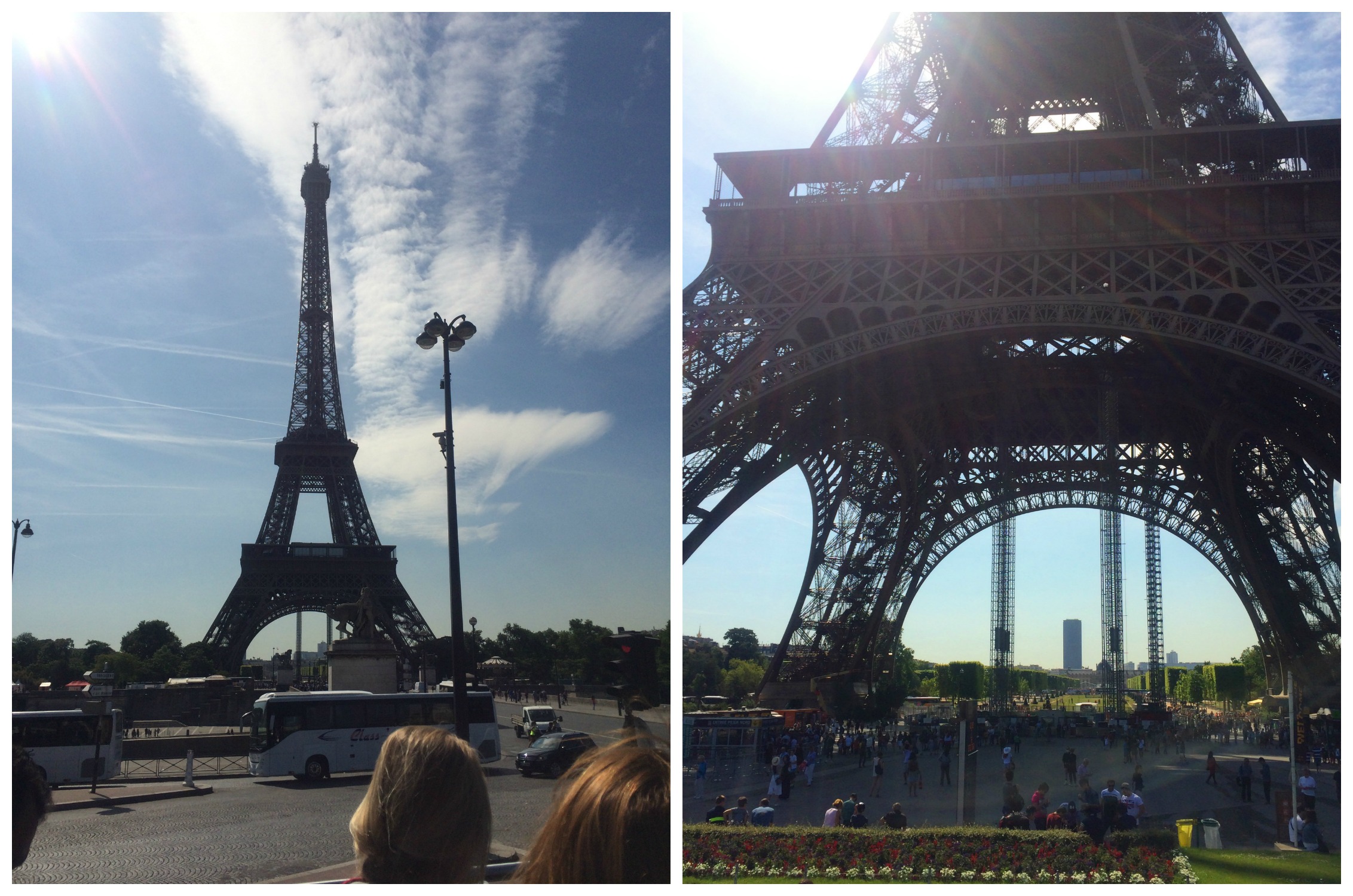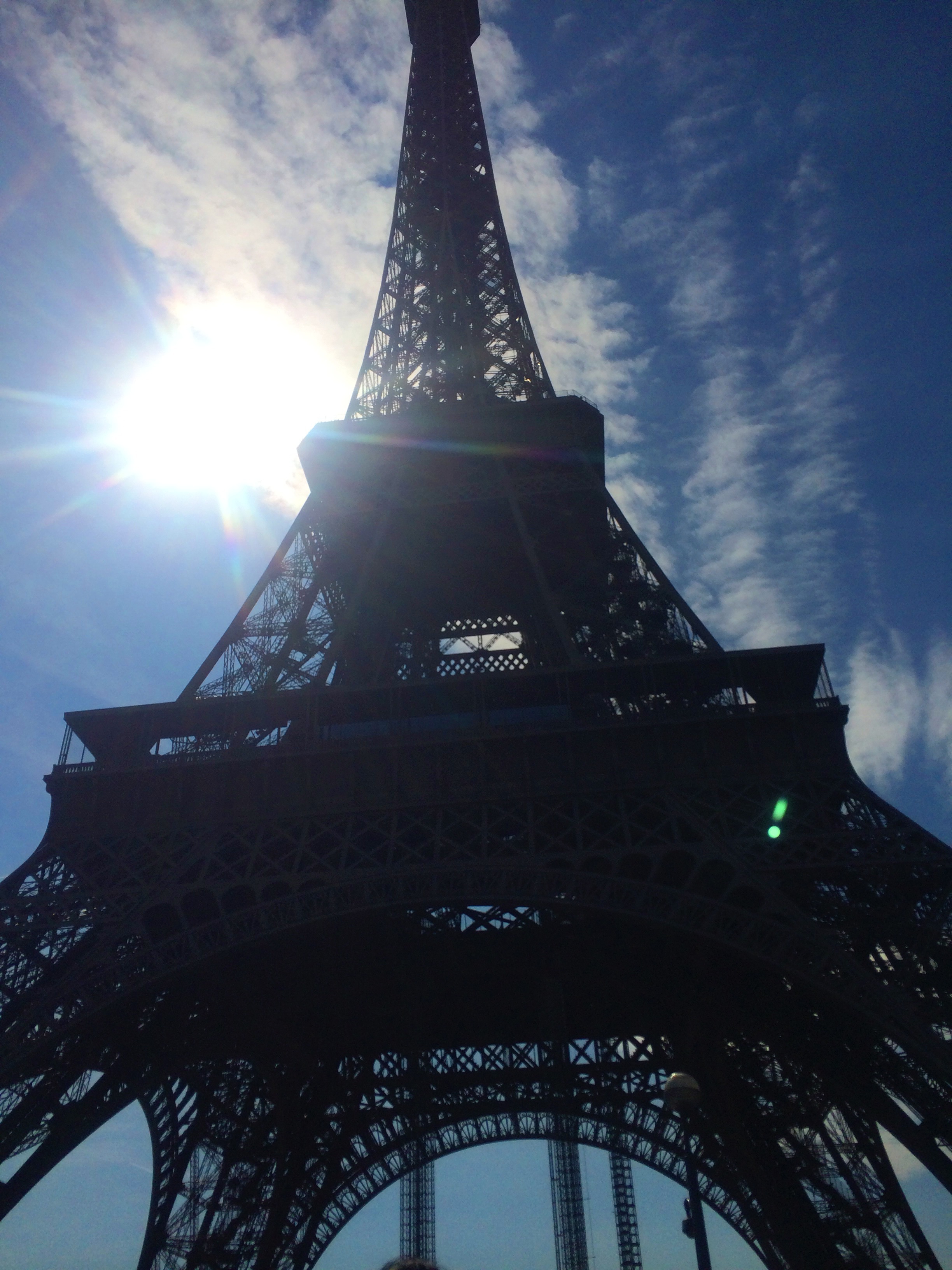 {i just couldn't believe how huge it was in person.}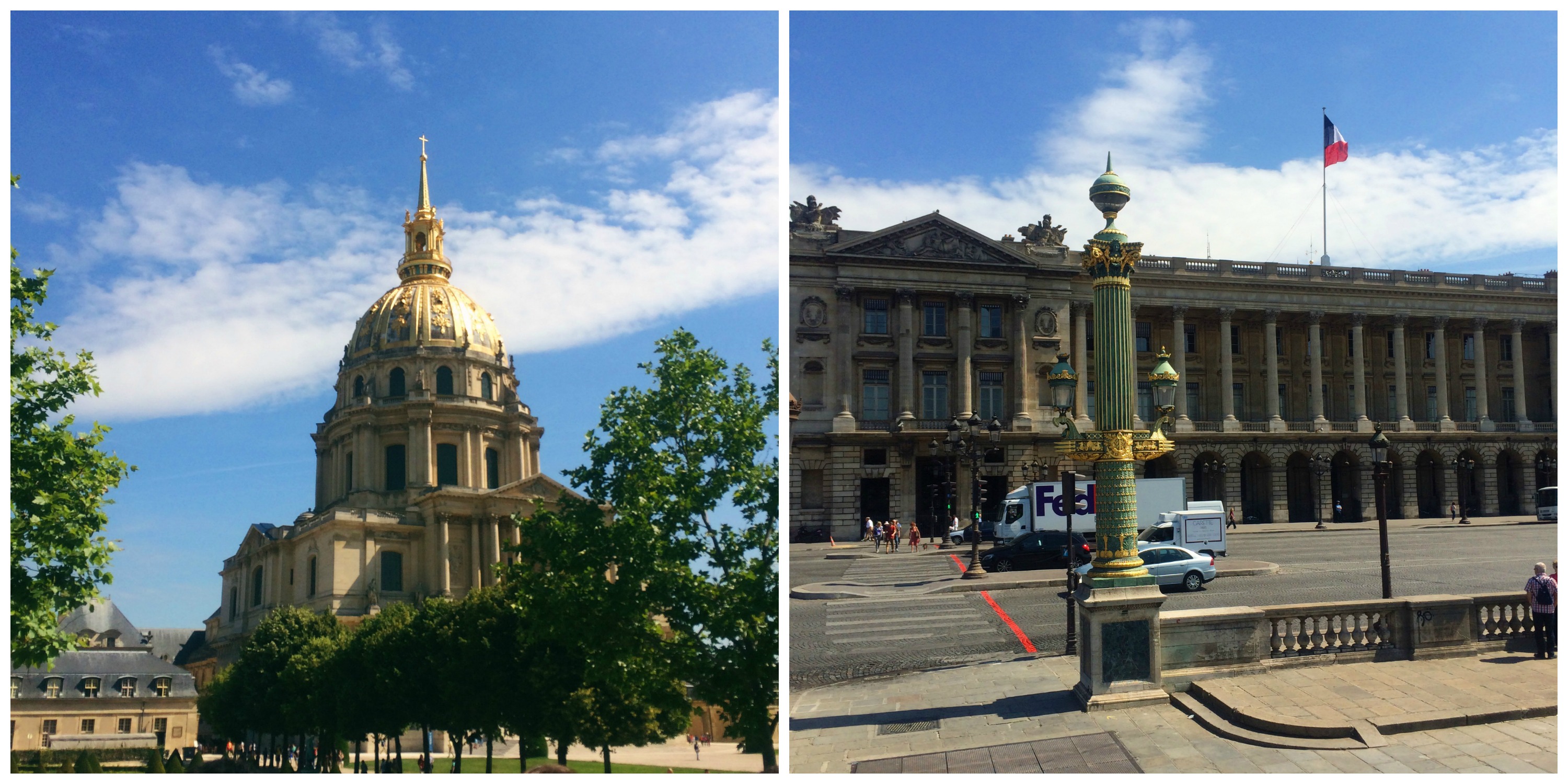 {musée de l'armée invalides}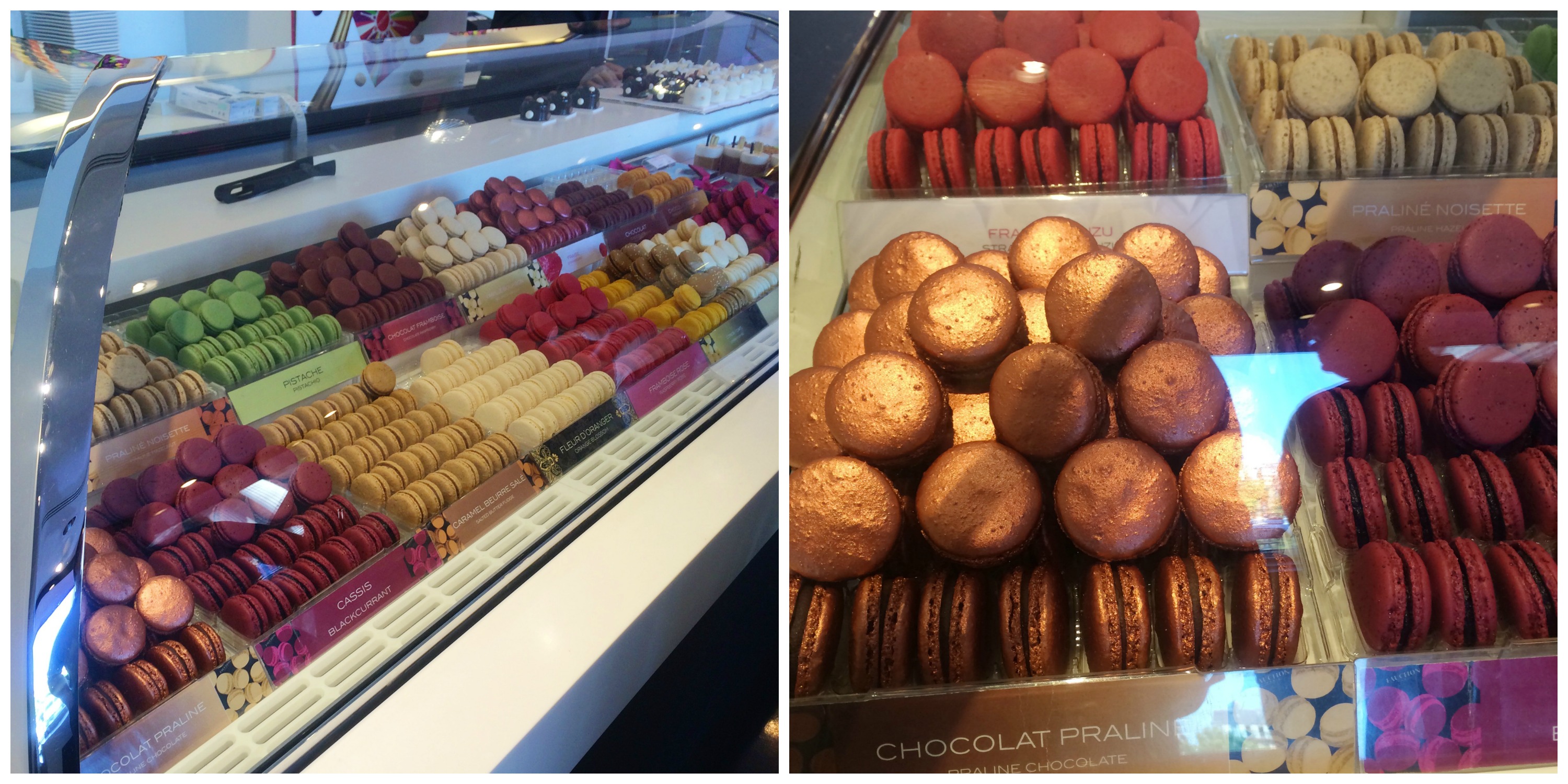 {macarons.  with shimmer.}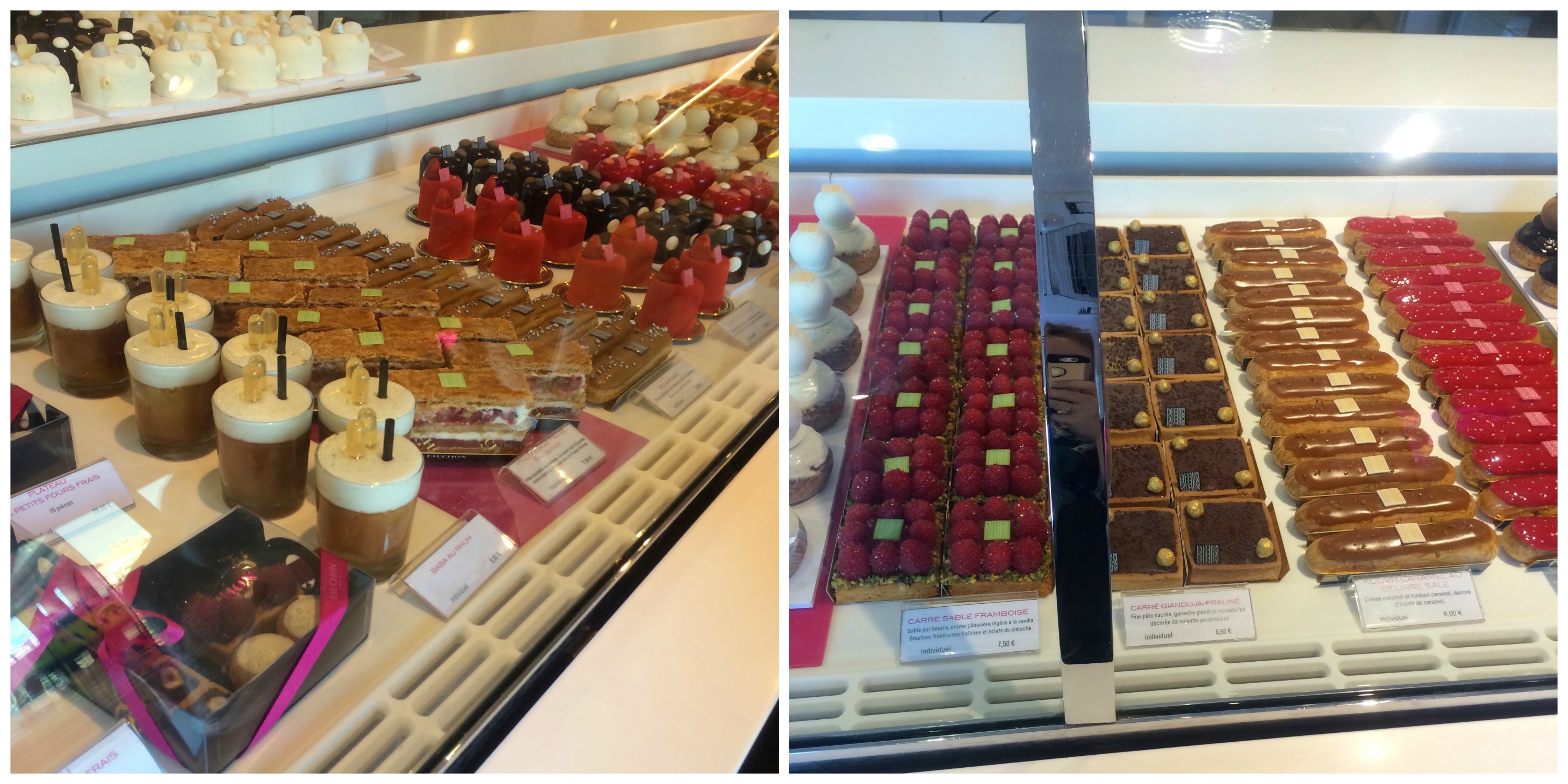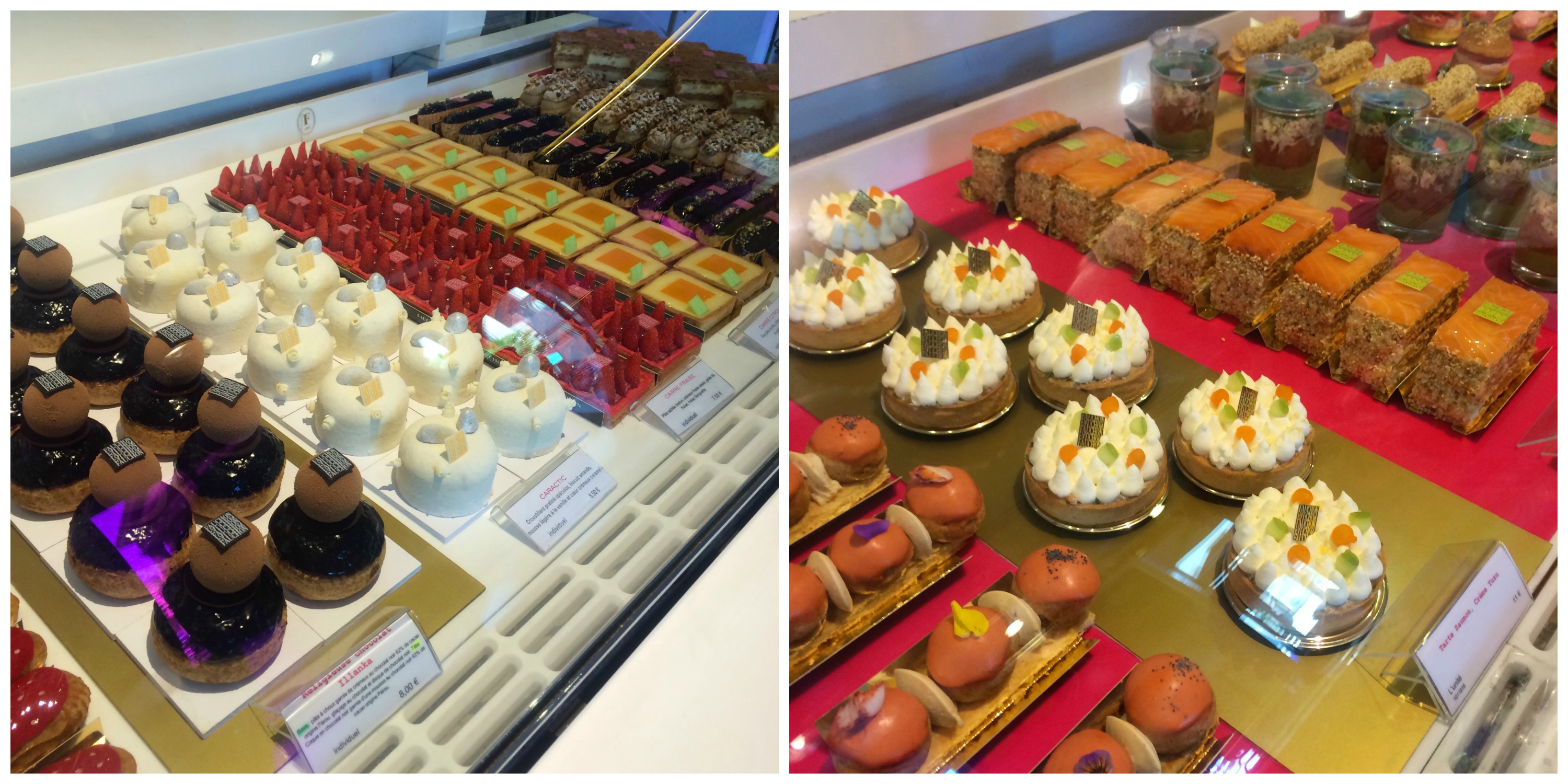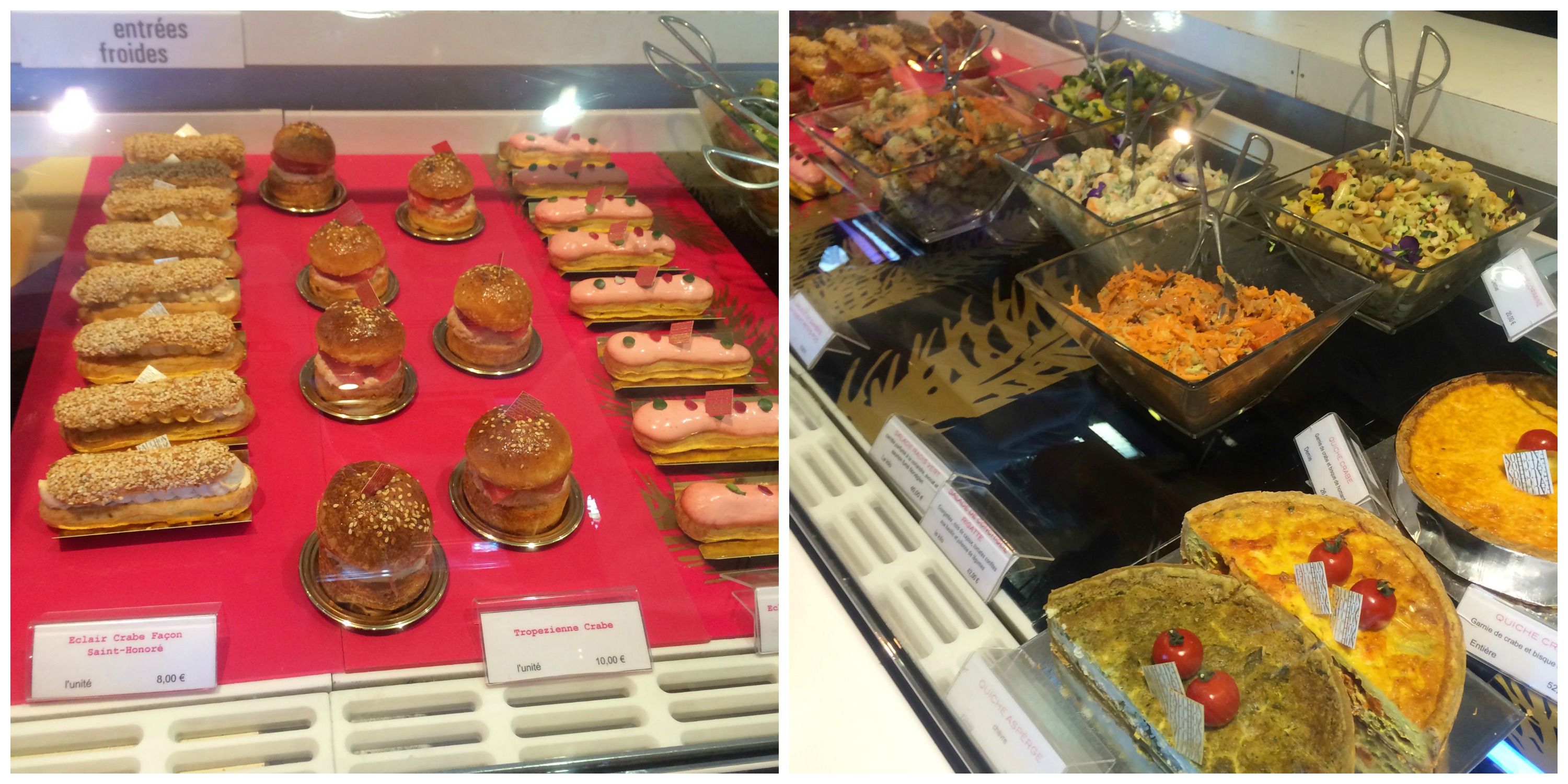 {i couldn't get over the edible couture in paris.  they were works of art, seriously, and of course displayed ever so elegantly in pastry boutiques.  these photos were from fauchon.}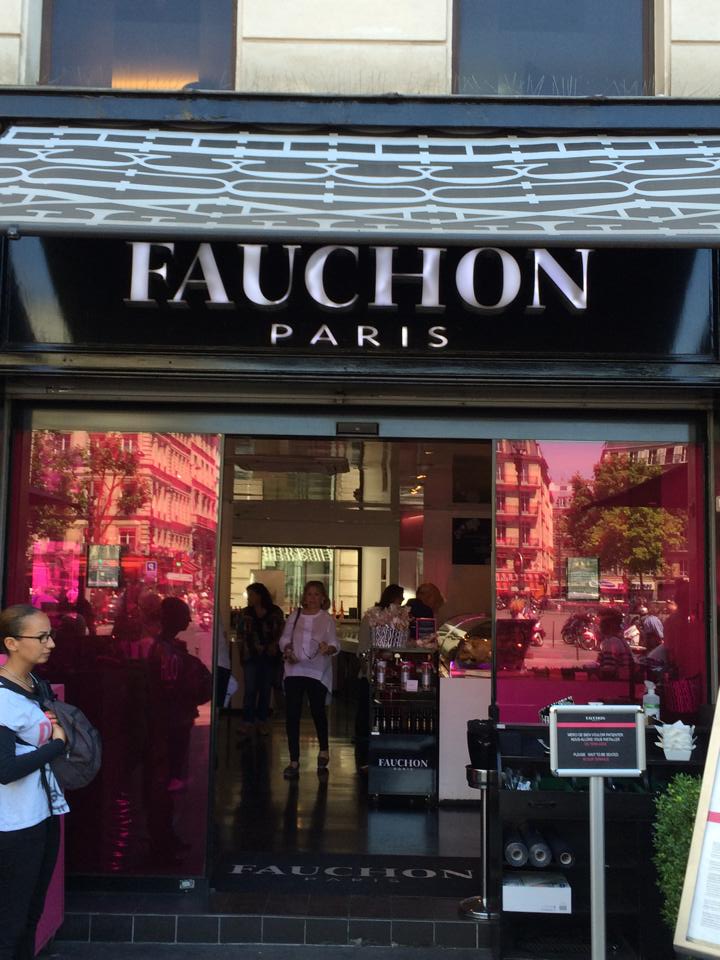 {and i stole this one from my aunt debbie so you can see what the front looks like.}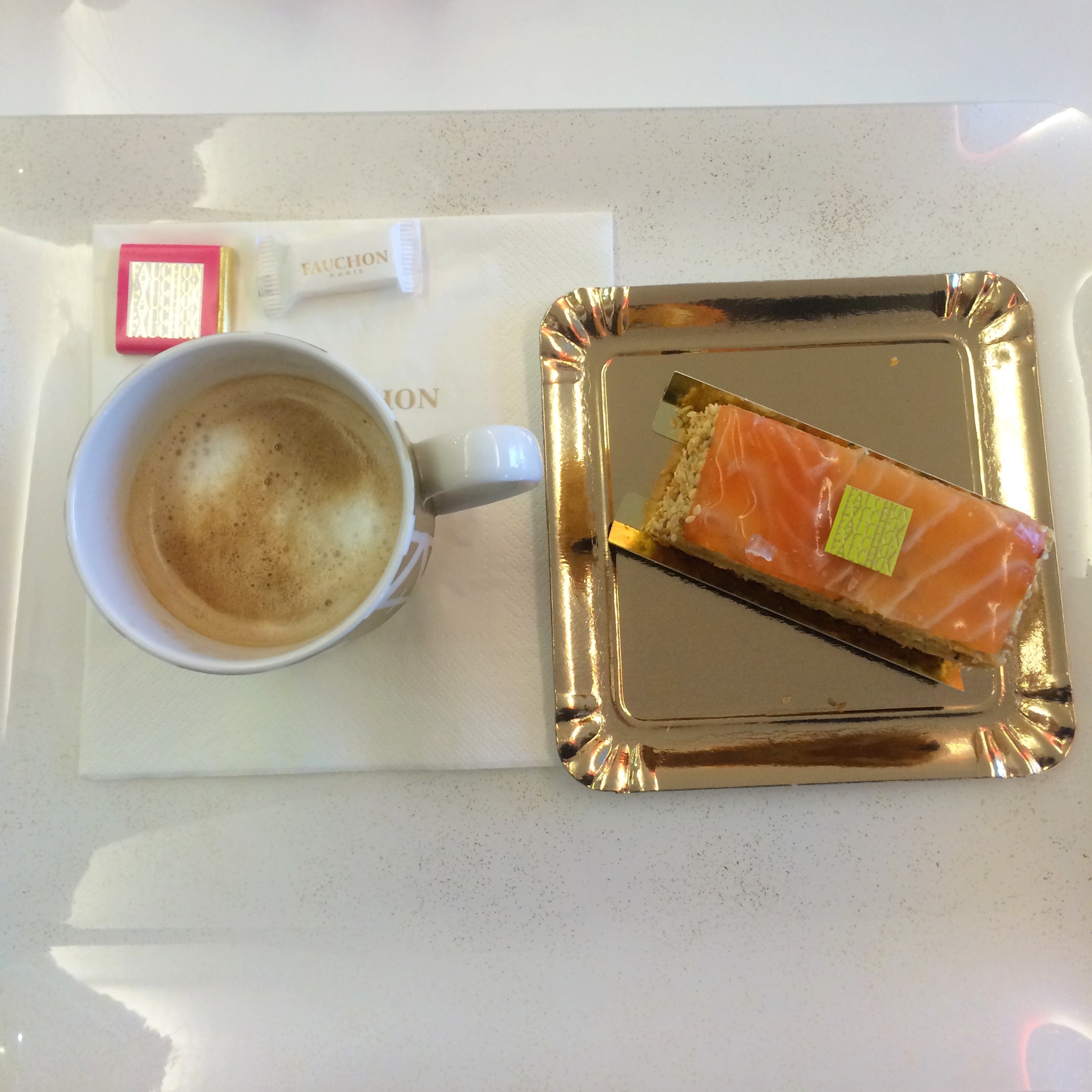 {my lunch}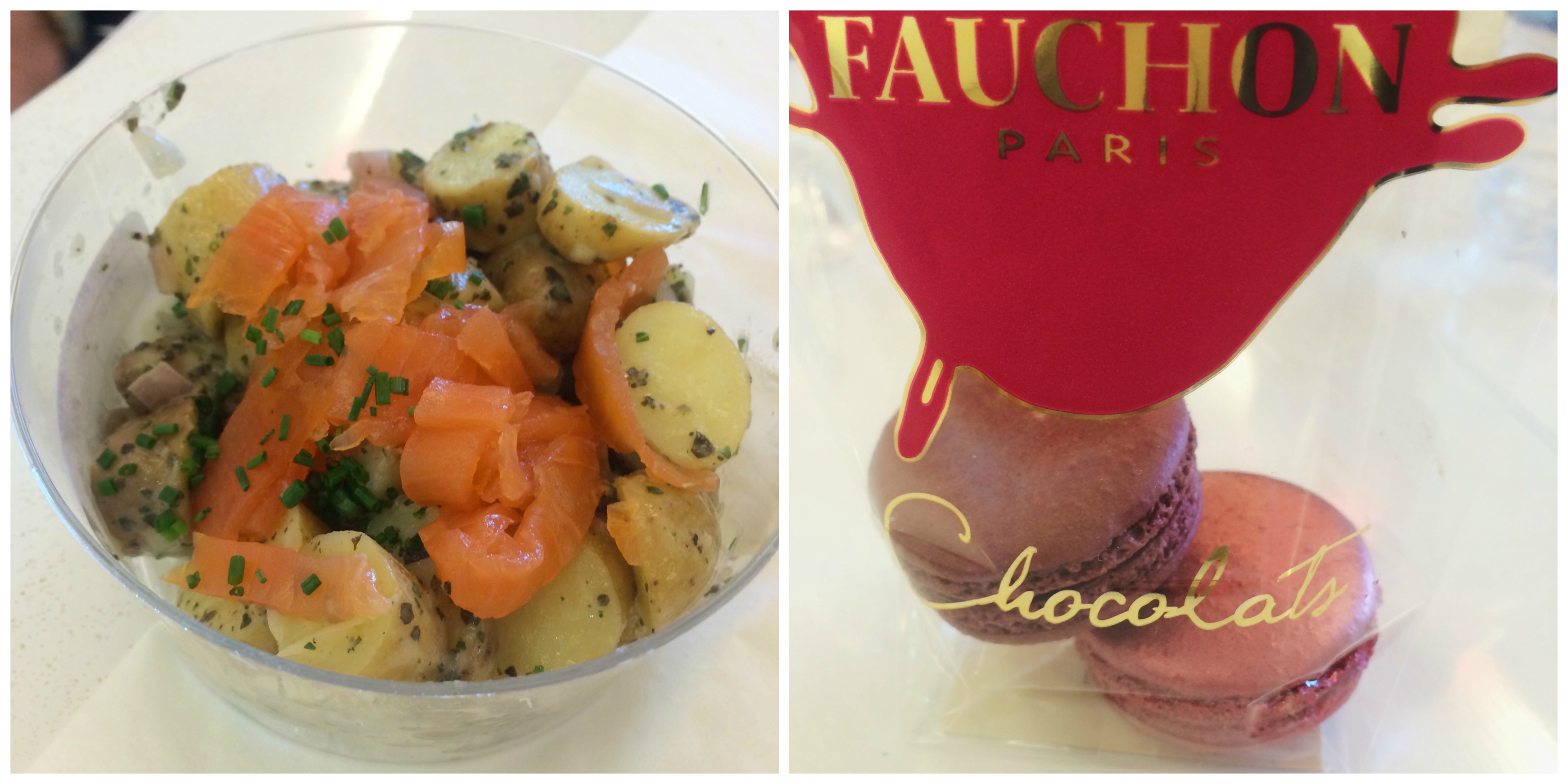 {mom's lunch + some macarons for dessert}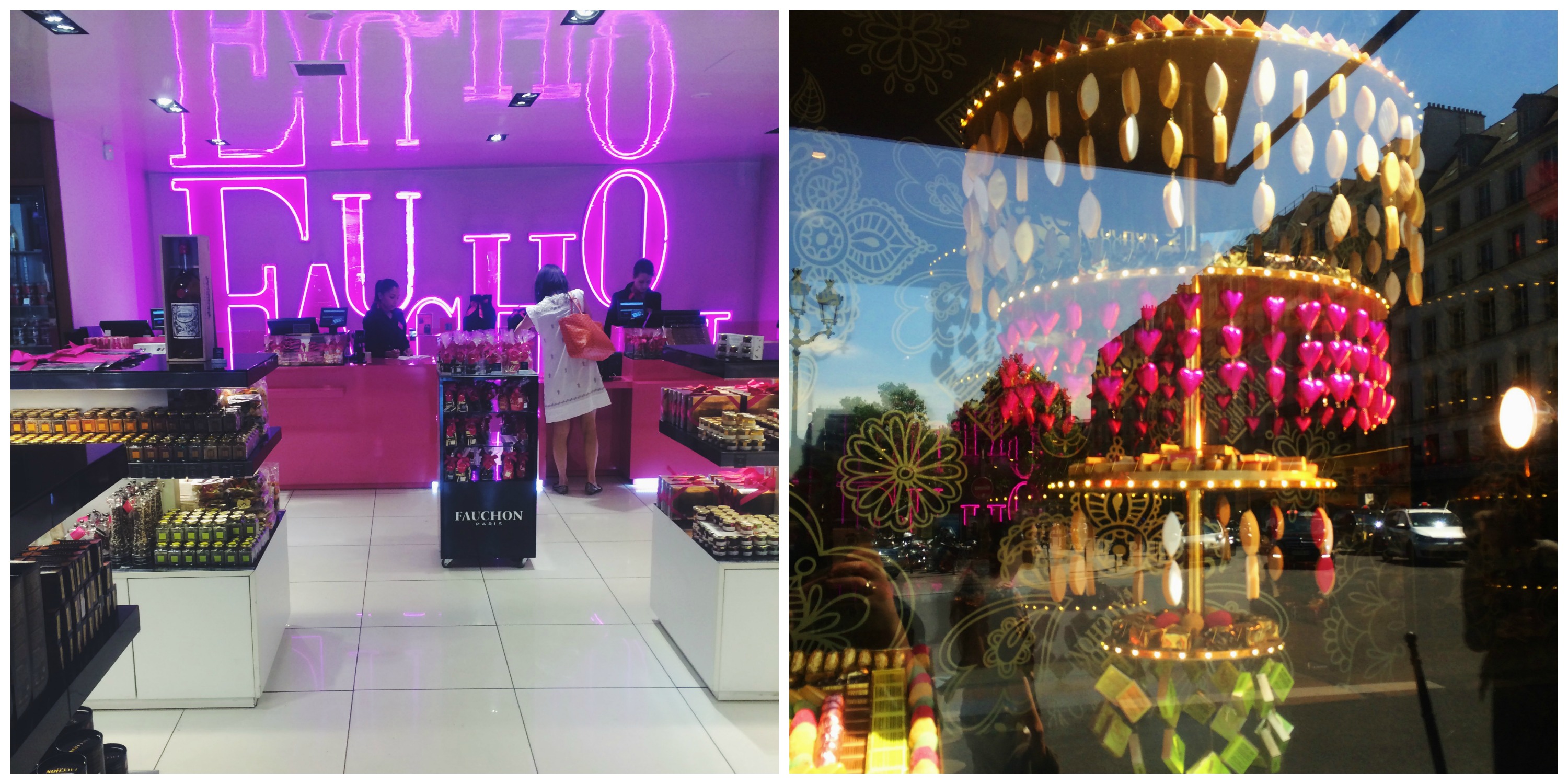 {only in paris do they have a store window chandelier made of sweets.}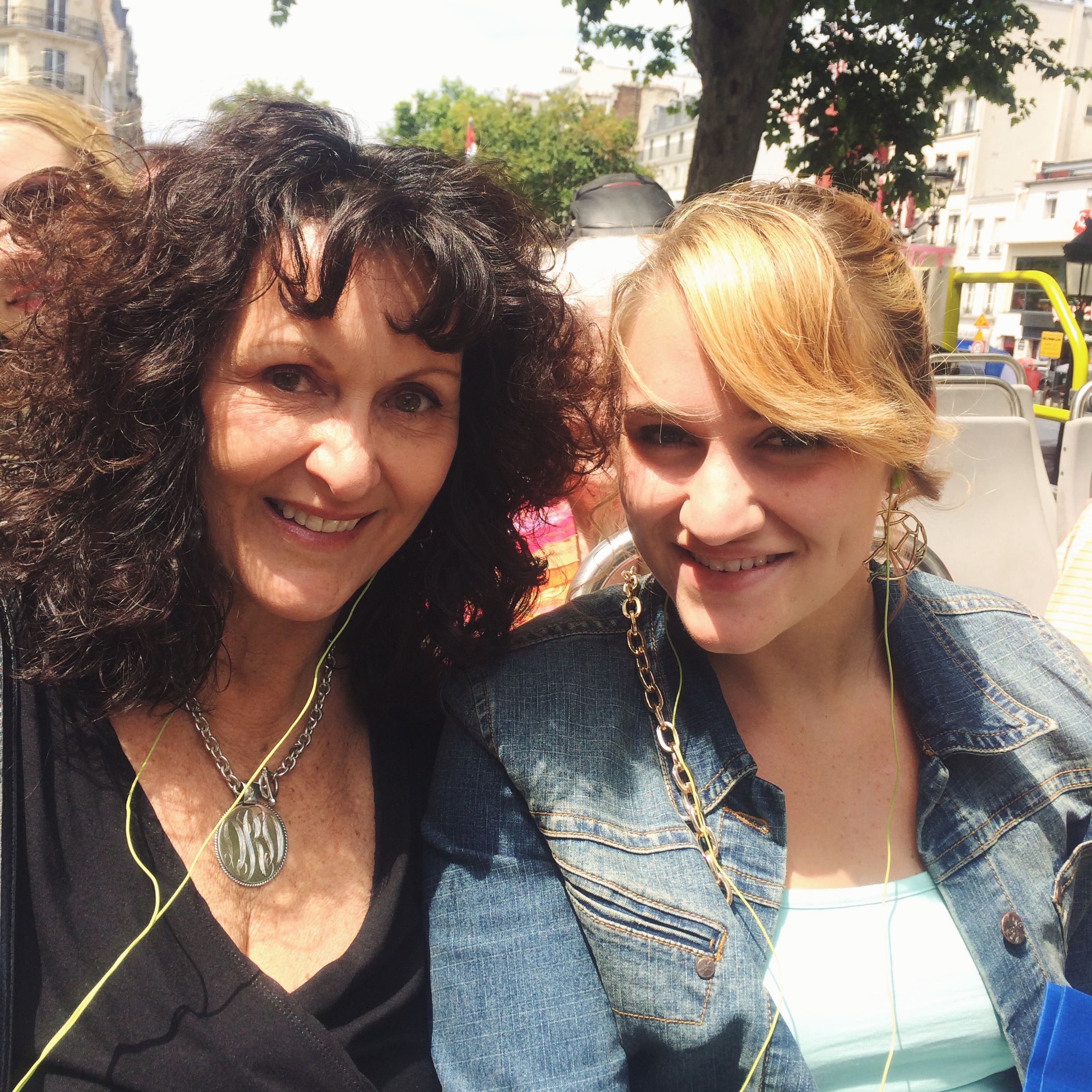 {my sweet aunt and cousin}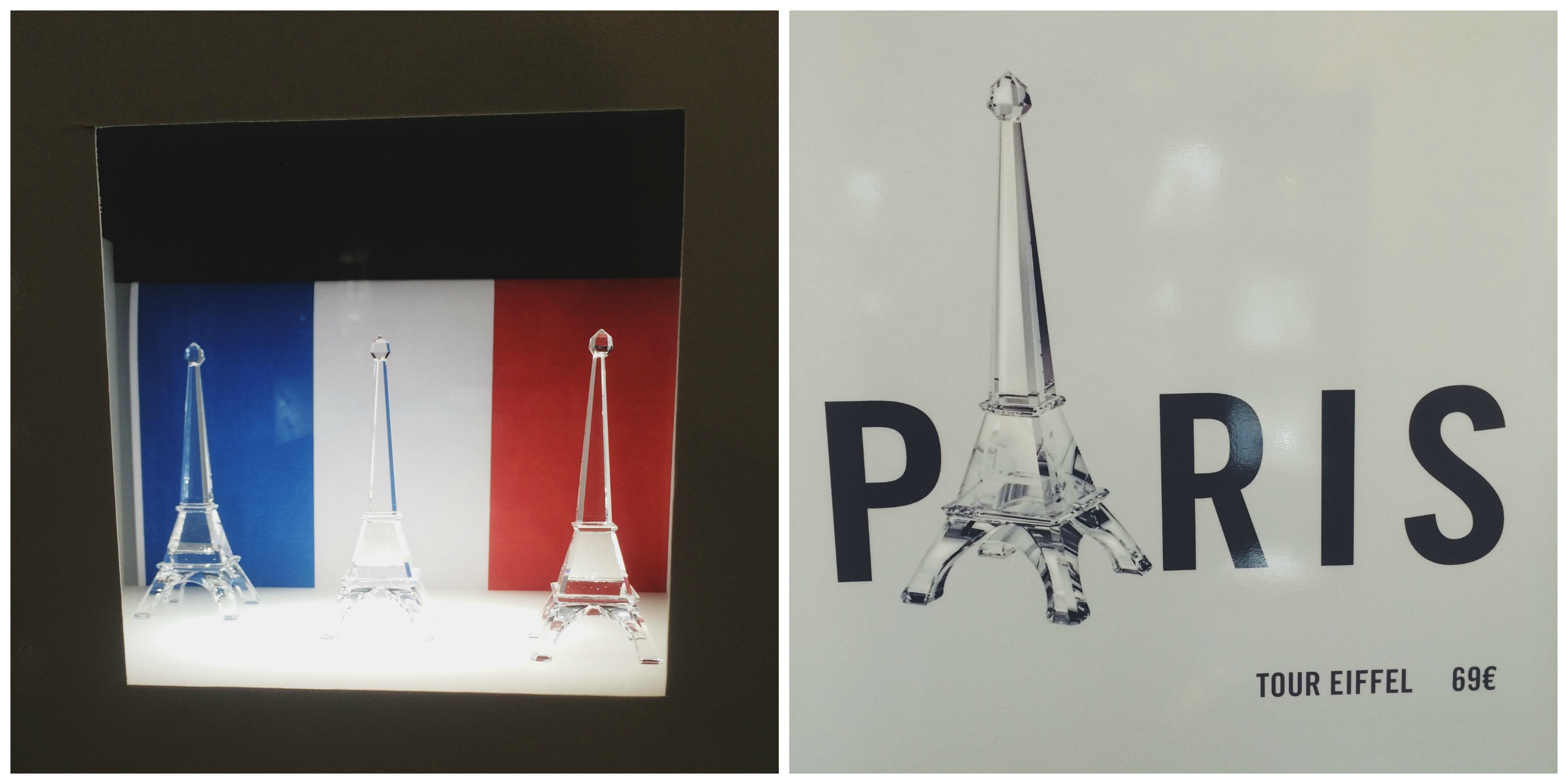 {swarovski crystal eiffel towers}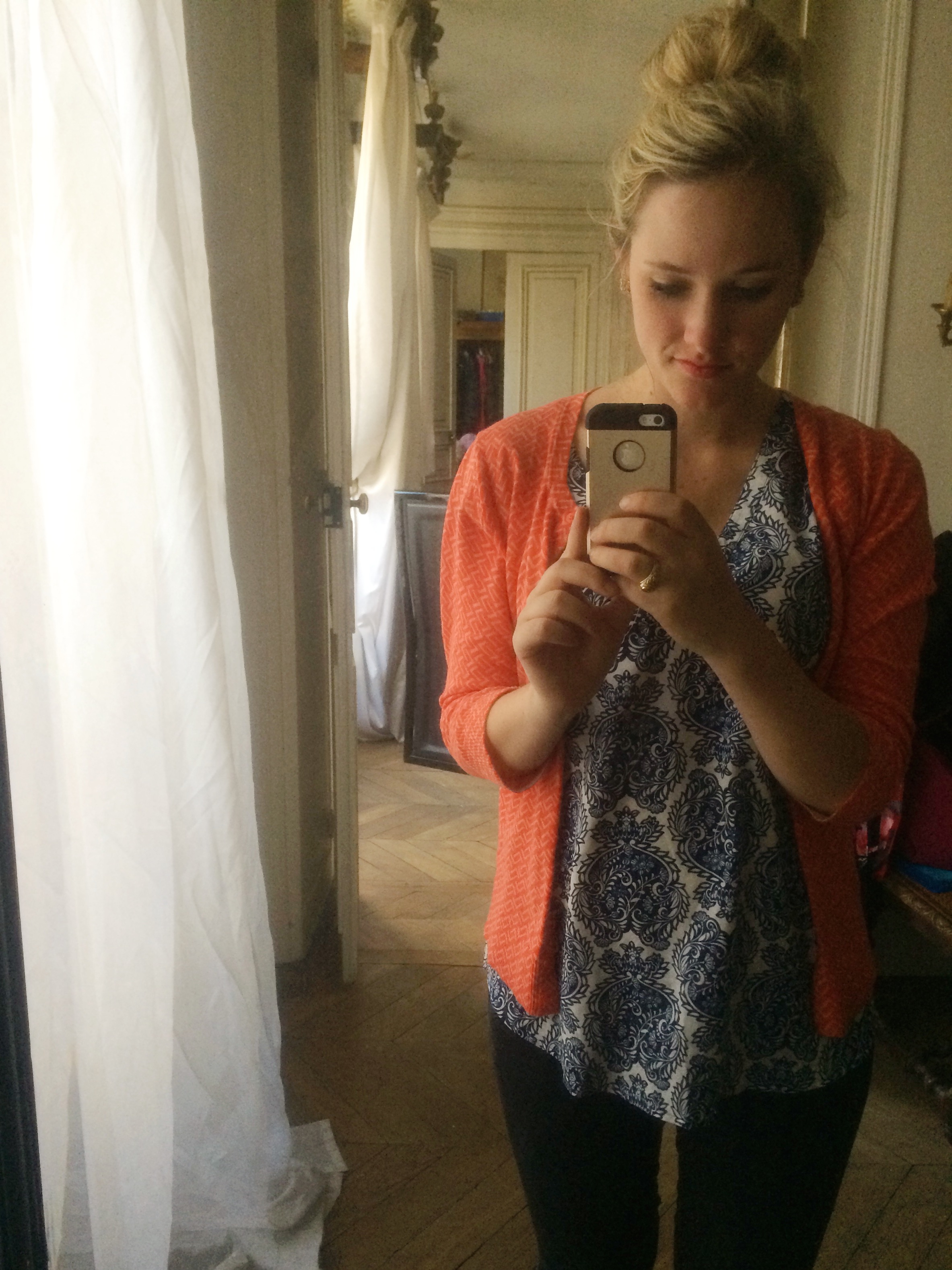 {…and we will finish with a paris outfit selfie, just for fun.}
stay tuned for more!  xoxo