in all honesty, the last couple of days i've felt just a teeny-tiny hint of sadness.  let's face it – the holidays are a time of love and romance, which happen to be lacking a bit in my life right now.  there have been a few guys lately that i've been hopeful about, but it just wasn't right with any of them, and then over the break, i happened to run across a video that i had made with my high school boyfriend and it stirred up some memories that made me a bit nostalgic.  not for him specifically – he's married and even if he wasn't, we're waaaay far beyond that and went our separate ways a long time ago – but just the way we were crazy about each other.  i think of him fondly and hope to find someone who cares about me the way he cared about me, and who makes me feel the way he made me feel.  and i have faith that it will happen eventually!  i really believe that i will fall in love with the perfect guy for me and live happily ever after, but i just get so impatient… i want it to happen NOW!  i'm ready!  my life is in order, i have a career that i love, i have my own condo, i've dated enough men to know what i want and need in a husband.
but i know that life doesn't work like that, and i just have to continue to tell myself that God does have a plan for me.  and i know he's chosen the right path for me thus far, and i trust that what he has in store for me is better than anything that i could dream up.  so i'm holding out!
anyway, i was thinking about how nice it will be to decorate my home and christmas tree with a special someone someday, but then i realized how fortunate i should feel to have this season in my life.  i have a beautiful home and beautiful holiday decorations, all of which have special meaning to me and which i have had the pleasure of collecting over the years.  someday i will be able to share these things, but for right now, i have the joy of not having to worry about anyone else's holiday plans or decorating ideas.  not everyone gets the opportunity to have a place of their own and a moment of life to get to spend their time doing exactly what they want to.  so i've decided to enjoy it with my whole heart!  and decorating my christmas tree today, with a fire in the fireplace and christmas movies playing and some wine in my glass, was just lovely.  it really was wonderful.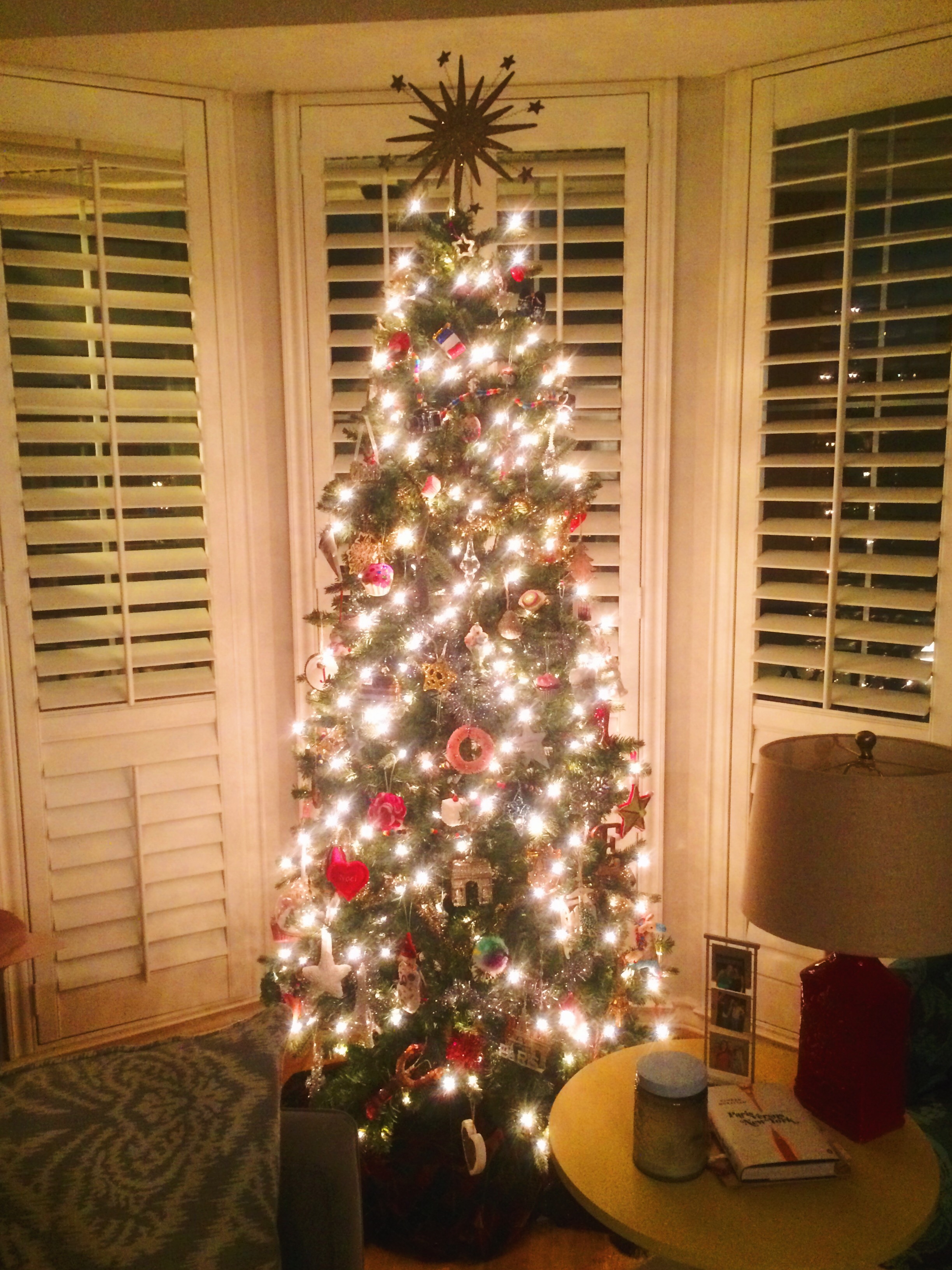 pure magic.  i'm feeling that sunday goodness, and i'm feeling thankful.  all is right in the world, and best of all, it's CHRISTMASTIME!  yay!  i hope you've all had a great sunday and that your week is full of happiness.  xo