yep, this week it's monday goodness [again].  i hope everyone has enjoyed the holidays.  i certainly have, and it's been wonderful catching up with family and old friends.
and then came yesterday.  yesterday was a day that was frustrating from start to finish [minus an hour and a half of a sweet graduation party for a friend] for no single big reason, but for lots of small reasons.  i was tired, nothing seemed to be going well, i was annoyed, i was sad, i felt hopeless about where my love life [or lack thereof] was going, and life just didn't seem fair.  i was in a crappy mood, and eventually it just overcame me and i felt sad and upset and wasn't going to be consoled, no matter how much i tried to count my blessings or think about the positives in my life.  there just wasn't any "sunday goodness" to be found.  some days are like that.
when i woke up this morning, i still felt a little sad and a little unlike my normal self, but i picked myself up, got ready, went to work, and as the day went on, i began to feel better.  some of it was talking with a coworker about a tough family situation she's having to deal with, some of it was thinking about something other than just myself [even if it was just work], and some of it was forgetting what i was so down about in the first place.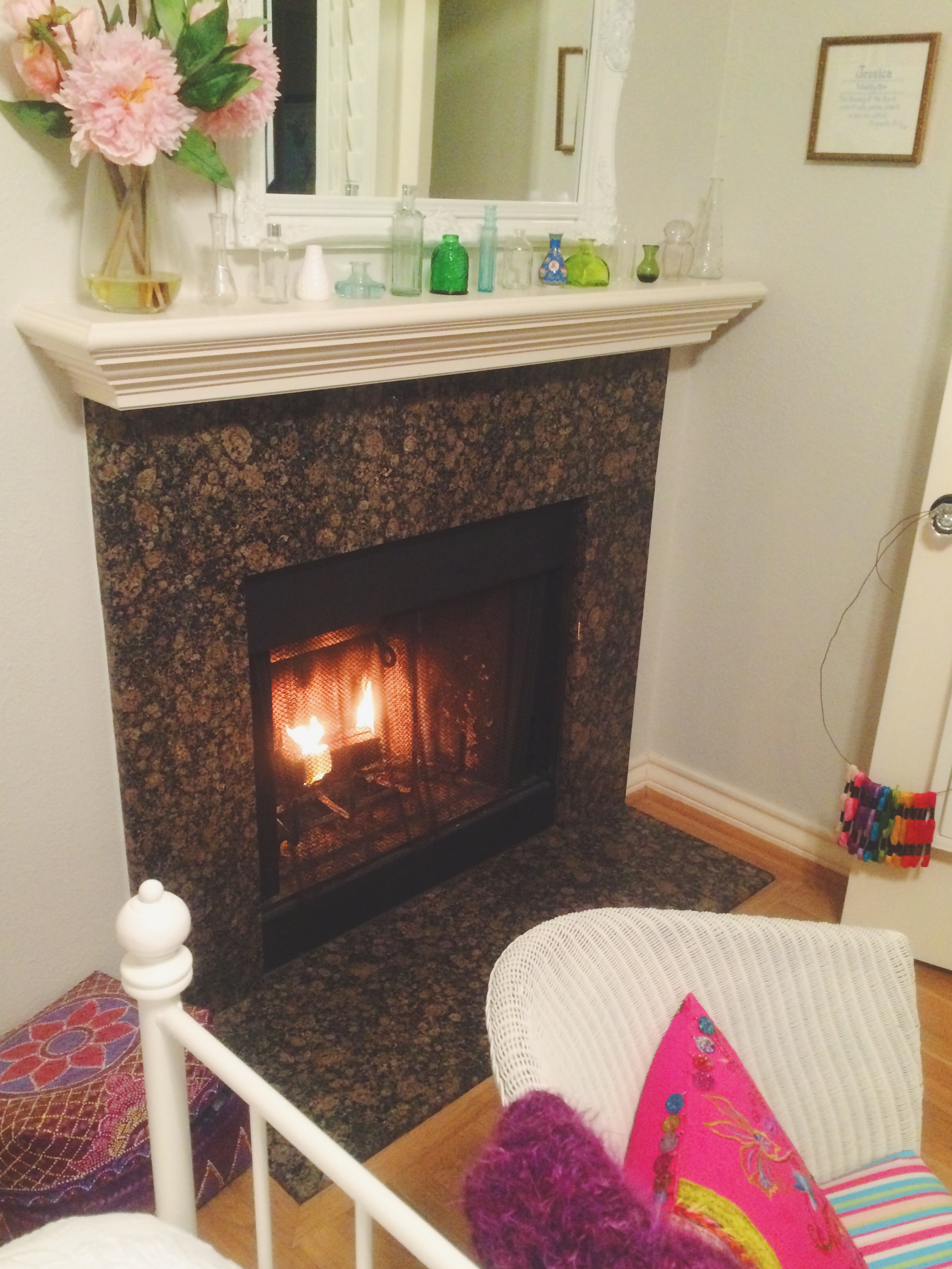 and now i'm laying in bed, and the fireplace is crackling beside me.  i had half of a grilled cheese sandwich and a spinach salad for supper [it had my new persian lime olive oil + white peach vinegar that my parents gave me drizzled on it, which made it taste magically like THE best salad i've ever had, even though it was just spinach], and i'm feeling giddy to be home sweet home and even to be eating a simple meal after all the big [but amazing] meals i've been eating over the break.  i'm sipping on a glass of coconut nog made by a friend, and i'm trying to decide whether to work on a book i'm writing or do a little "window-shopping" online to check out some after-christmas sales or get lost in one of my new books.  i'm at peace with my life again, and it feels good.
do you guys ever have days like my day yesterday?  sometimes they just happen, for inexplicable reasons.  i sure hate them, but i'm grateful to be able to get through them and move on.  life is too short to feel unhappy!