remember the style goals that i set for myself at the beginning of the year?  well, it's three months into 2016 and i'm finally getting around to a style post!  i have plans of discussing my wardrobe as well as posting on makeup, hair, and other beauty topics, maybe even with some health and wellness thrown in there [which i believe plays a strong role in a person's overall look].  but today i'm going to be talking about personal style.
i already explained my internal conflicts with my personal style [AKA the reason i sometimes feel like a chameleon] in my style goals post, but there are so many factors that go into a person's look.  today i'll be answering some questions that will help me further define my style.  i love the beauty uniform posts on a cup of jo [if you haven't checked out her blog, you should do it.  you will be hooked.  it's the best], and some of the questions i'm asking myself were questions from these posts.  others are just questions that i came up with, things that i thought were important to ask myself in order to understand my own style.  if you, like me, are looking to better define your look, i encourage you ask yourself these questions too!  they're kind of fun and you might learn something about yourself.
heeeeeeere we go.
what is your personality when it comes to style?
i'm such a girly-girl – always have been, always will be.  when i was little, i hated pants and only wanted to wear dresses, along with my "shiny shoes" [black patent leather mary janes] and bows in my hair.  and yet i'm not high-maintenance – i've never been one to spend a whole lot of time getting ready in the morning.  i like being on time, and as much as i hate to admit it, i have too many other things going on in my mind at all times to spend a whole lot of time planning outfits and thinking about getting ready in the morning.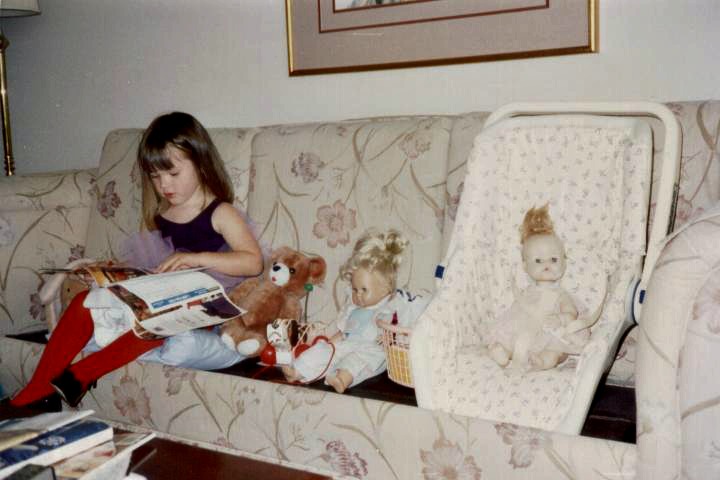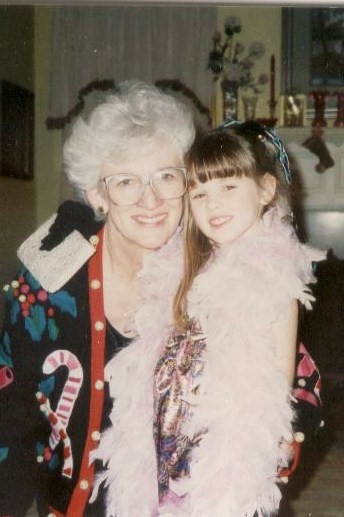 are you a morning person?
i'm definitely more of an early-to-bed, early-to-rise type of person, and i prefer my mornings to be relaxing and leisurely, so i wake up extra early to fit in some extra me-time. :)  on a normal workday, i'll wake up at 5:30 and spend sometimes upwards of an hour in bed catching up on the news, facebook, instagram, or my favorite blogs, surfing pinterest, editing photos, or finishing up some project i'm working on.  oh yeah, and i eat breakfast in bed almost every day!  i know a lot of people would haaaaate that and i know my breakfast-in-bed days will have to end when i have a significant other, but for now, i do what i want.  i don't have to answer to nobody! ;)
when i finally convince myself that i need to get going, i take a quick shower, pick out an outfit, brush my teeth, get dressed, do my hair and put on makeup within 20-25 minutes, spend 10 minutes packing my lunch and getting my stuff together, and then i'm out the door by around 7:15.
what is one thing you never leave the house without?
this might be weird, but i always have a stamp with me.  you never know when you're going to need to send a good old-fashioned card or note on the fly.  also, besides the basics: a tube of bright lipstick, "green gum" [the spearmint-flavored kind], a pen [for doodling/making lists on business cards and napkins when i'm bored], a compact mirror [for checking for spinach in my teeth and looking at my backside when i'm in a dressing room] and a safety pin [comes in handy in the most random ways].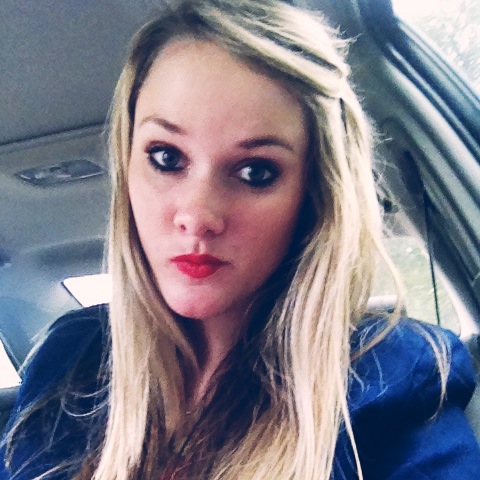 what do you wear to work?
i'll wear the occasional dress or skirt, but the majority of the time it's skinny jeans, ballet flats or wedges, and a nice top, often with a blazer or cardigan.  because i'm working in the test kitchen sometimes and because i prefer to stand at my desk for a good portion of the day [i can adjust my desk up and down so i can choose to sit or stand up], it's very tempting to want to dress casually.
however, there's really no reason not to dress up on days when i know i'm not going to be in the kitchen.  i totally need to change it up.  there are so many things in my closet that i rarely wear to the office but that would make me look so much more stylish and updated.  it kills me that i'm not wearing them!  i would say that i wear, on average, one "newer-feeling" outfit per week, and four of the "same old" outfits per week.  i want to work on putting more effort into planning my wardrobe in the morning, instead of just wearing the same easy outfits.  there's a girl i work with who comes into work looking fabulously stylish every day, and i want to be like her!  work outfits don't have to be boring.
oh, and one other thing to mention: i hate the way i look in virtually all styles of dress pants.  or maybe i've just never found the right pair.  anyway, i think dress pants are for the birds and i've refused to wear them unless absolutely necessary up to this point in my career thus far.  so yeah, i'm working on all of that…
what do you wear on the weekends?
on the weekends, i tend to branch out more.  in summer, i like little dresses and rompers or flowy shorts and a cropped top.  i'm definitely more lazy in winter, or maybe it just feels like there are less options when it's cold – it's usually just jeans and boots and a shirt or sweater, maybe with a scarf, and every now and then, a dress with tights.  i will say that i absolutely love faux fur and will incorporate it in multiple outfits per week in winter.  i also adore hats [year-round!] and usually have a couple in rotation per season.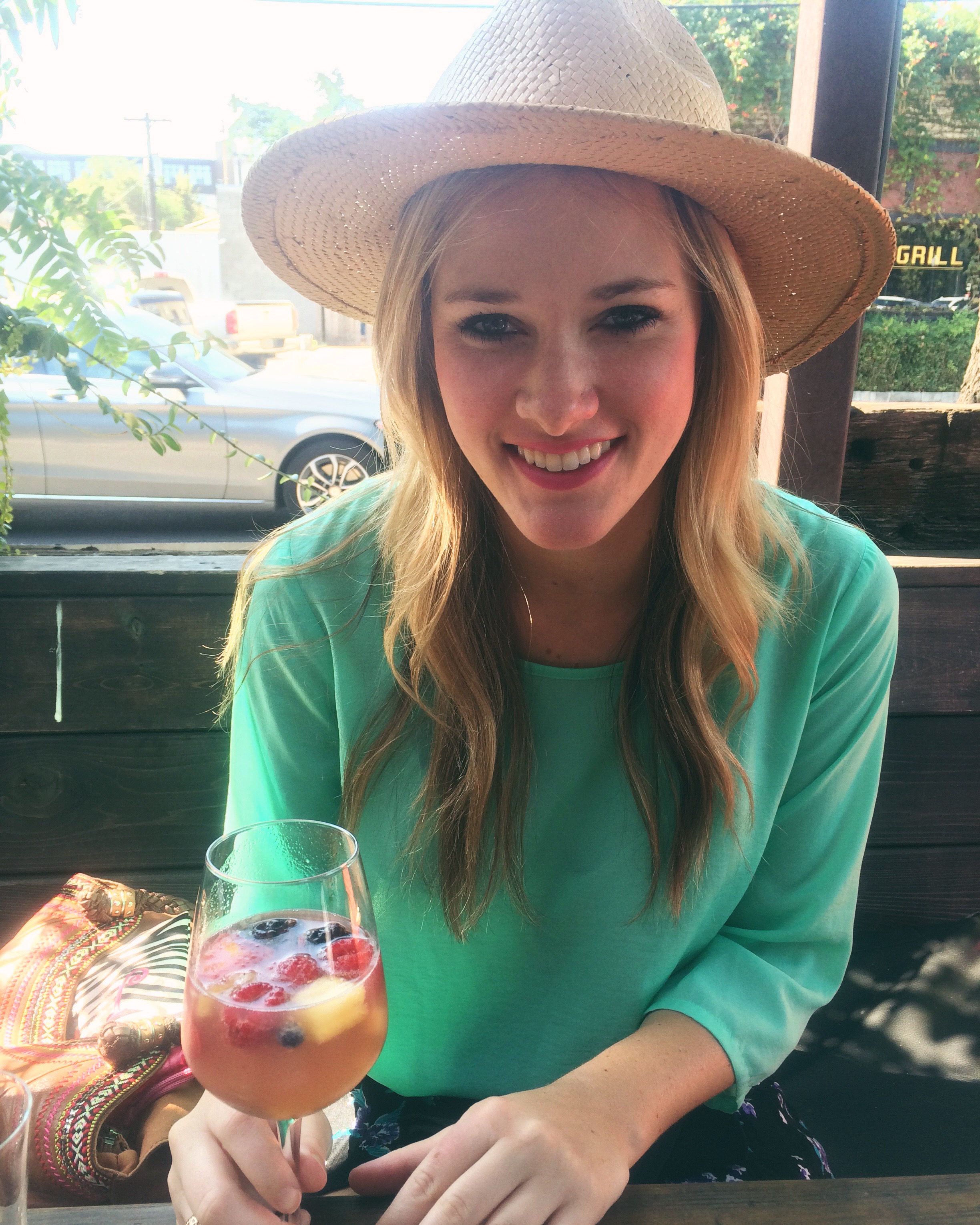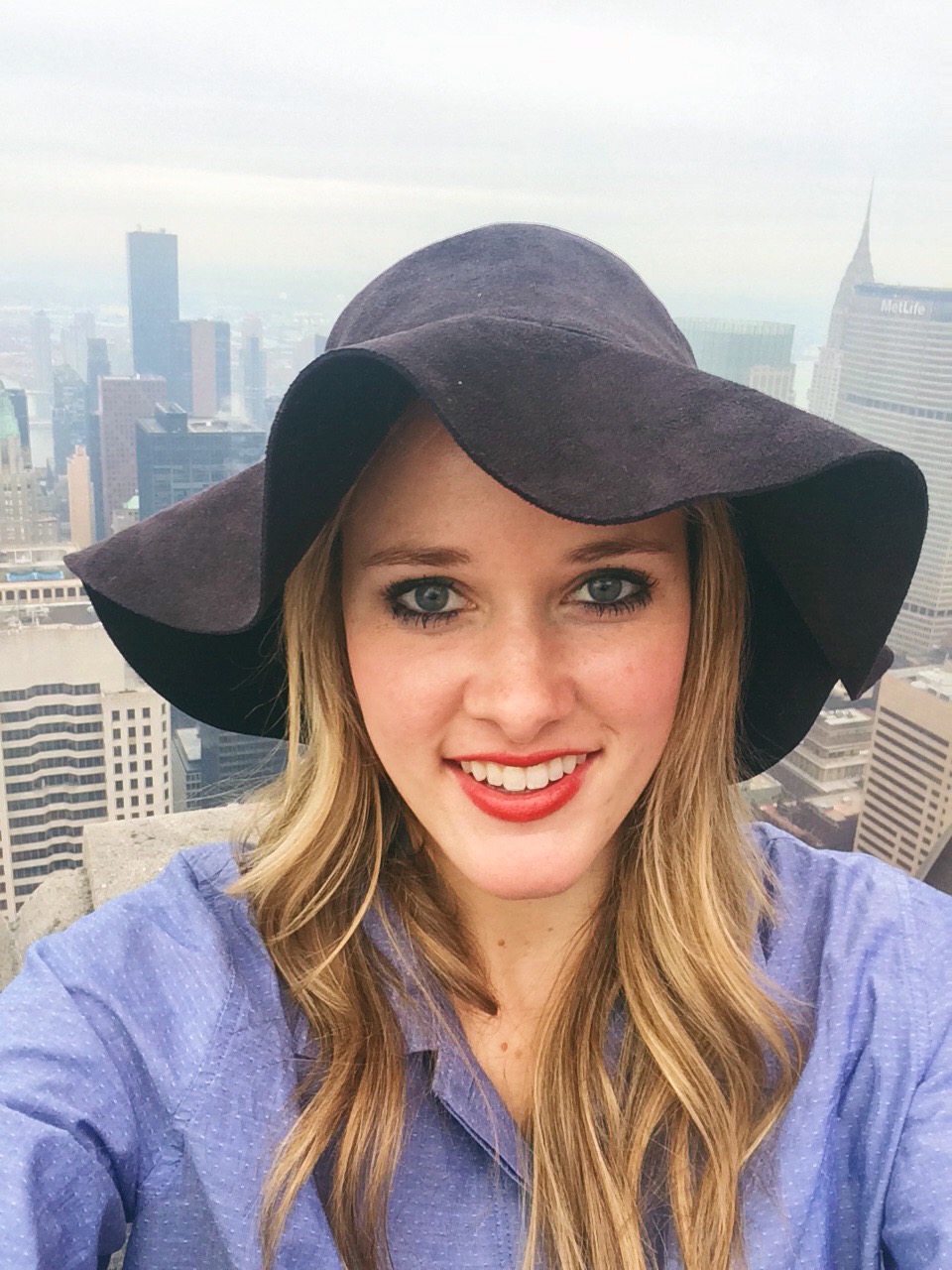 how does where you live affect your personal style?
in dallas, there's only a short period of time that the days are in the 50s or below, and this is when i basically hibernate and live in PJs and sweats when i'm at home, which is practically all hours of the day that i'm not at work.  my favorite times are spring and fall, when the weather is the least restrictive and i can be the most creative with what i wear.  in summer, it's super hot of course, and i end up wearing lots of clothing made of thin, breathable material.  even closed-toed ballet flats and heels seem stifling in the texas heat, and if i know i'm going to be outside, i hate wearing anything with sleeves for fear of pit stains [sorry if that's gross, but it's the reality here].  at the same time, if you're going to be indoors in the summer for any length of time, you have to remember to bring a cardigan or something to throw over your shoulders, as the A/C is no joke in texas.  the buildings in summer will completely freeze you out.
southwestern-style everything happens to be so trendy right now, which i'm a big fan of in my wardrobe, and it doesn't feel that far-fetched in texas.  aztec prints, mexican-style embroidery, and bright colors are all right up my alley.  it seems like the latest thing is suede and fringe, which is pretty fun.  i love that in texas, you can get away with everything from casual to formal, urban to country, and you'll never feel out of place.
the last thing that i want to mention is my neighborhood in dallas – i live in uptown, a walkable area with lots of bars, restaurants, and young professionals, especially those just recently out of college.  people tend to dress up to go just about anywhere [unless it's to go to the gym or to work out on the katy trail, of course!], but at the same time, if you live in the neighborhood and are walking somewhere, you're not likely to wear heels [those bumpy, crooked sidewalks and trolley tracks will beat up those shoes quicker than you can say go].  that's why i always say that i can tell the local uptown girls from the others when i'm out at night – because the locals aren't wearing heels!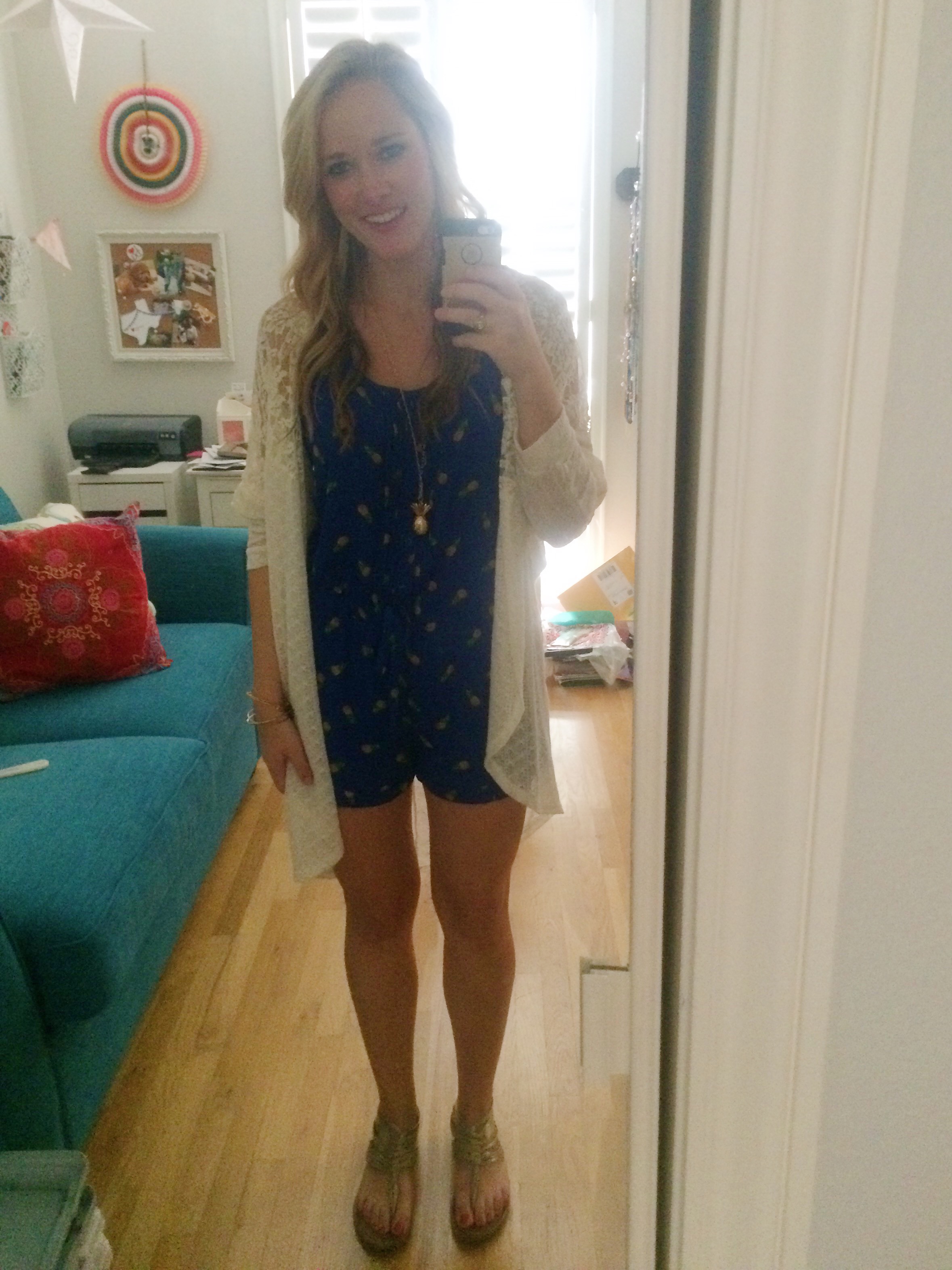 what do you do to dress up your look?
 sparkles sparkles sparkles!  i'm such a sucker for a little glitz.  also, even though i just finished telling you how i don't wear heels around uptown [usually] and rarely wear them to work [besides wedges], i actually love wearing heels.  in college, i always wore sky-high heels, and i will admit that i've taken them down an inch or two since then, but i still love the height – mostly for the way they make my legs look and the way they make me feel.  that's why we women wear them, right?  no pain, no gain. :)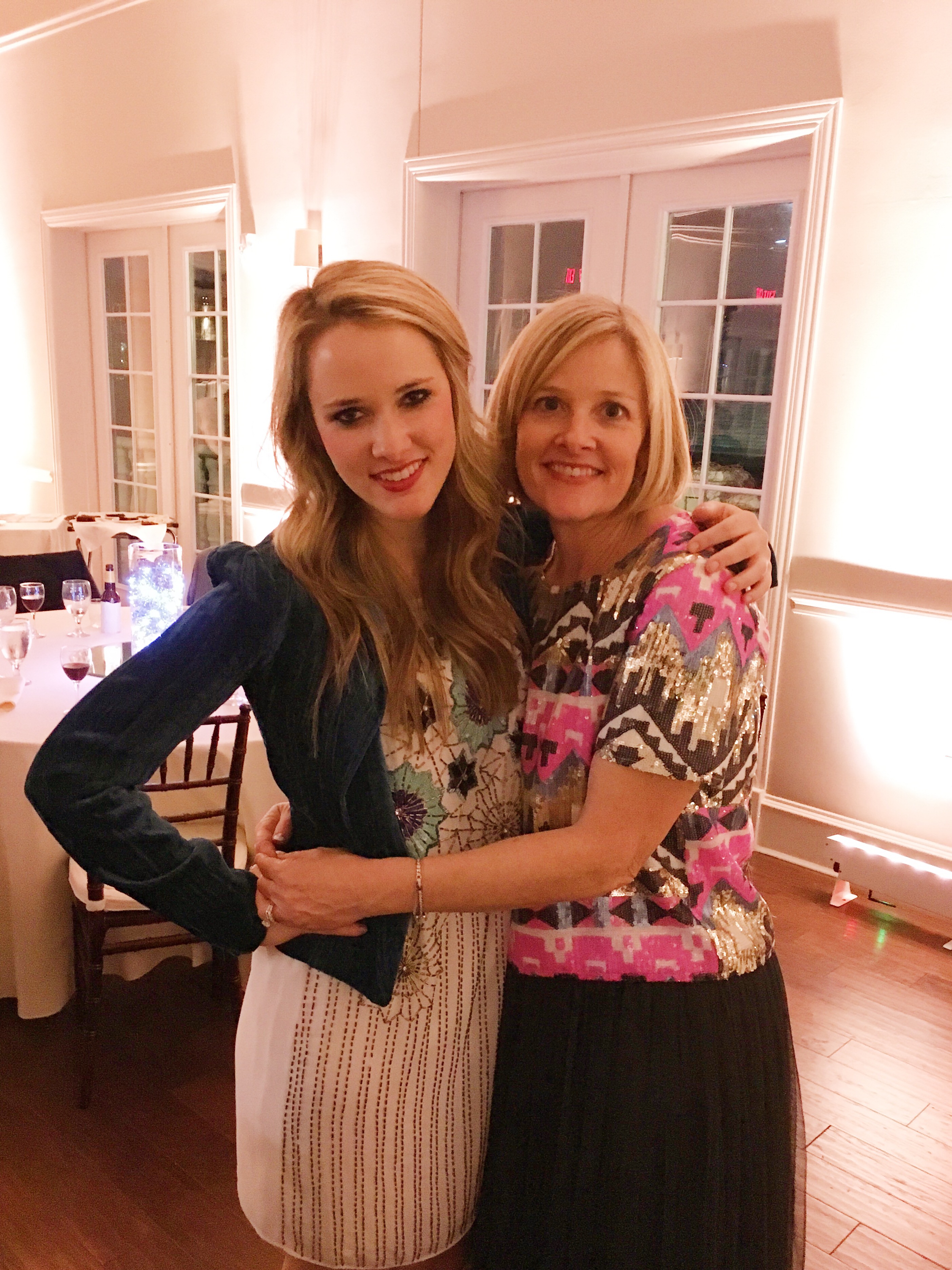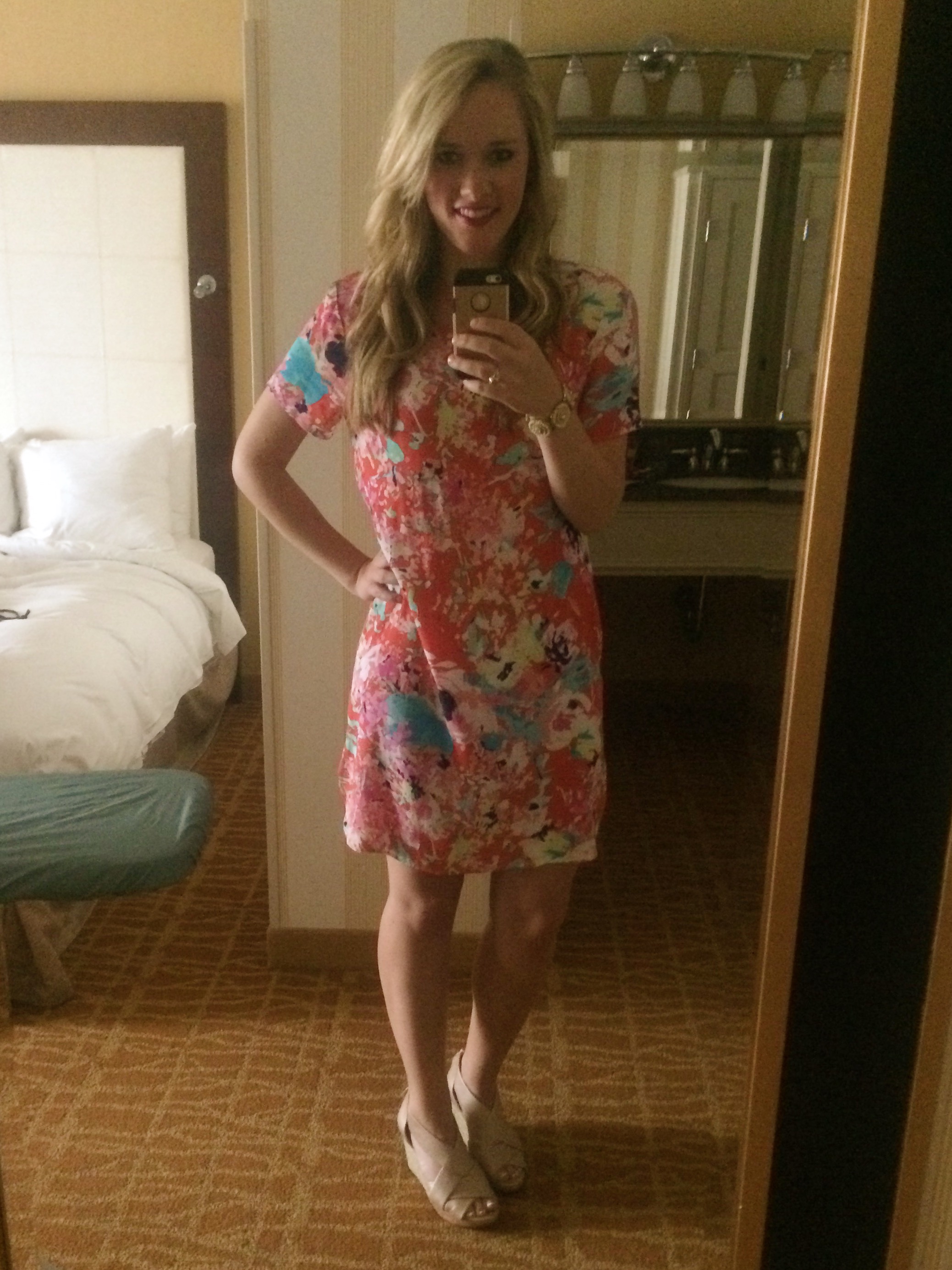 what is your "getting dressed" philosophy?
i tend to be a "more is more" type of girl, which i definitely get from my mom and her mom.  i like every outfit to have something special about it that makes it unique or stand out, whether it's detailing on a top, a fun print, or a cool piece of jewelry.  as i've gotten older, i've learned to appreciate a more simple, classic wardrobe, but i don't think i'll ever be able to shake that need for lagniappe ["a little something extra"]!  i will say that i don't follow my philosophy 100% of the time [ahem, those tired weekday mornings that i can't so much as get myself out of bed, much less plan my wardrobe details!], but i think most days i live by this guideline.
to whom or where do you look for style inspiration?
well, let's see.  in my style goals post, i mentioned that i created a pinterest board called miss adventure where i pin things that i believe truly fit my style and are items that i can actually see myself wearing.  i love naomi's style of love taza, and even though her blog is much more lifestyle-based than centered around fashion, i look to it for style inspiration.  i'm a fan of the girls at a beautiful mess and their style posts too.  i also love alllllll the inspiration at kate spade and anthropologie, but i really don't purchase too much from either one in terms of clothing, since they are a bit out of my price range for everyday wear.  however, i definitely look to both for inspiration and ideas as well as accessories, and i know i've already mentioned it, but the kate spade missadventure videos are just my favorite thing ever.  and also this kate spade video from a while ago… i want to live in these videos. :)  also i'm obsessed with going to thrift/vintage stores [especially the ones in dallas – we have some really good ones like dolly python, clotheshorse anonymous, and buffalo exchange], and just looking around.  i usually get a lot of inspiration by seeing the different unique pieces and also by checking out the employees' outfits, which are usually put together well.  [aaaaand i usually end up buying some stuff too.]  finally, i have some great friends who inspire me with their styles and looks, and my mom and mimi are some pretty fabulous style icons as well!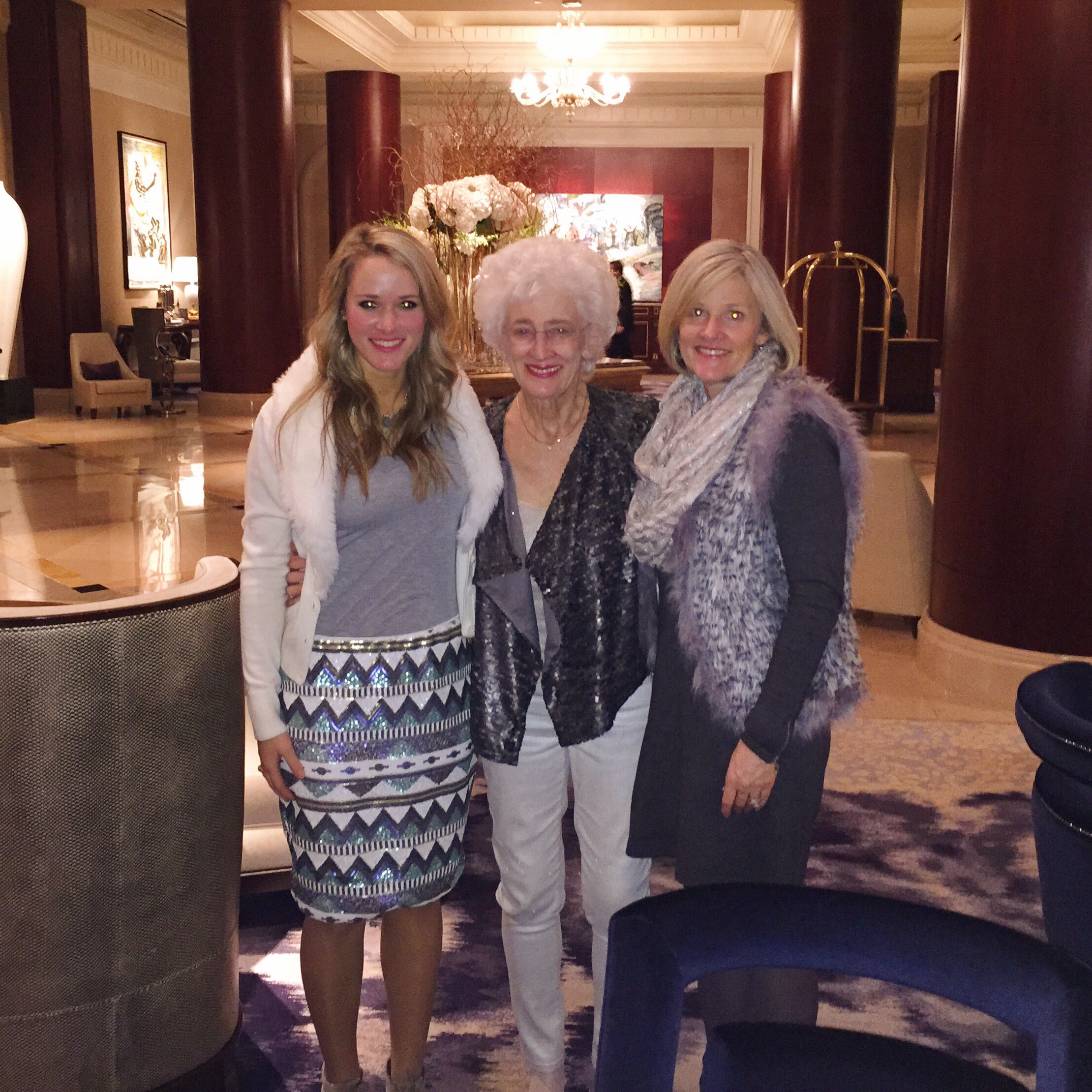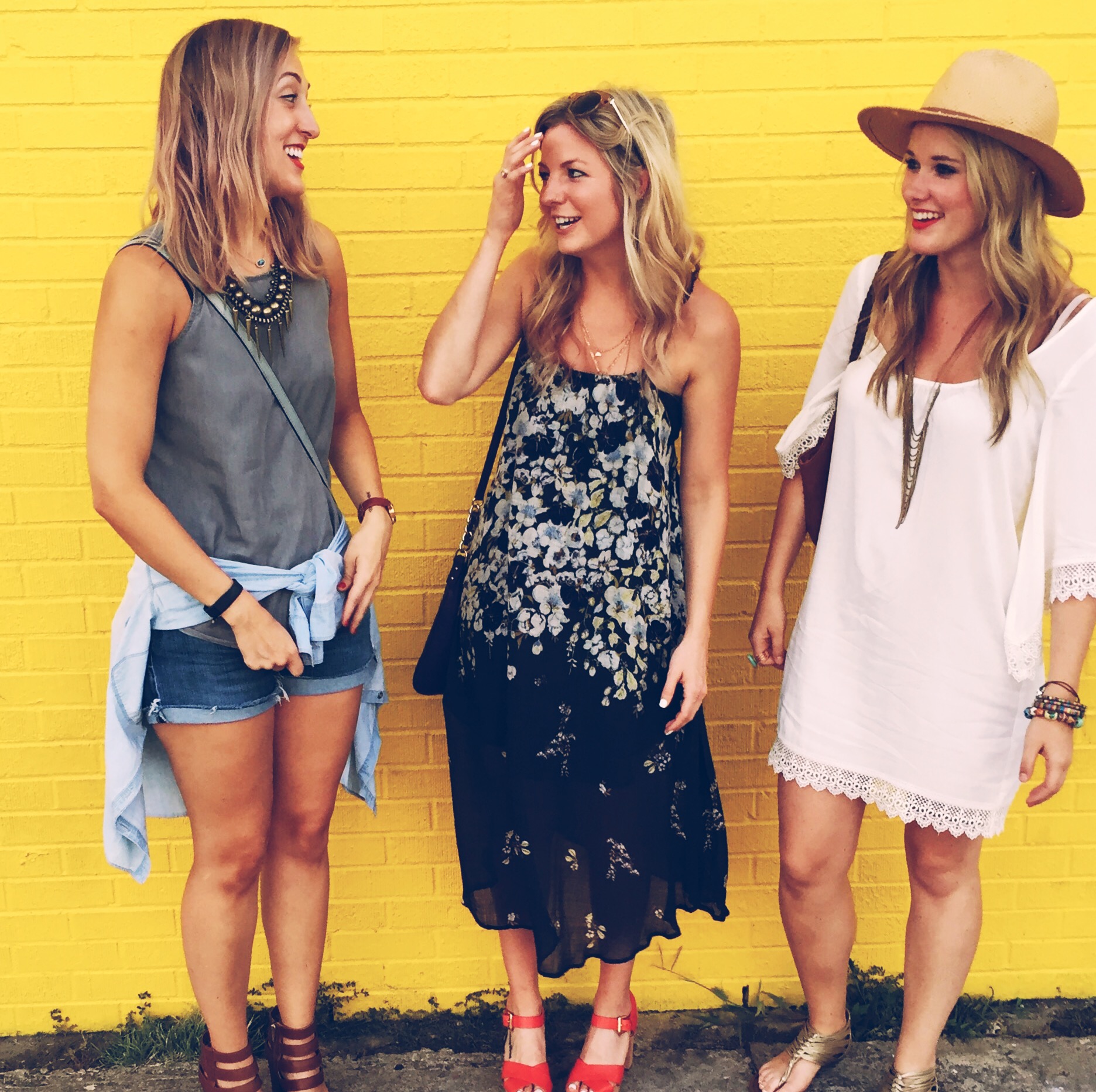 what is the physical trait that you love most about yourself?
my smile!  after a couple years of braces in middle school, i really appreciated my metal-free smile and all the money that my parents put into that smile [still do!].  i still wear my retainer every few nights to make sure my teeth aren't shifting too much, and i continue to put a lot of effort into my teeth to make sure my smile is as bright and clean as it can be, because it's one of the first impressions you make.  i remember looking at photos and realizing that the ones i liked the best of myself were all those where my face was cracked into the biggest grin.  smiling is beautiful, and it makes you feel good too.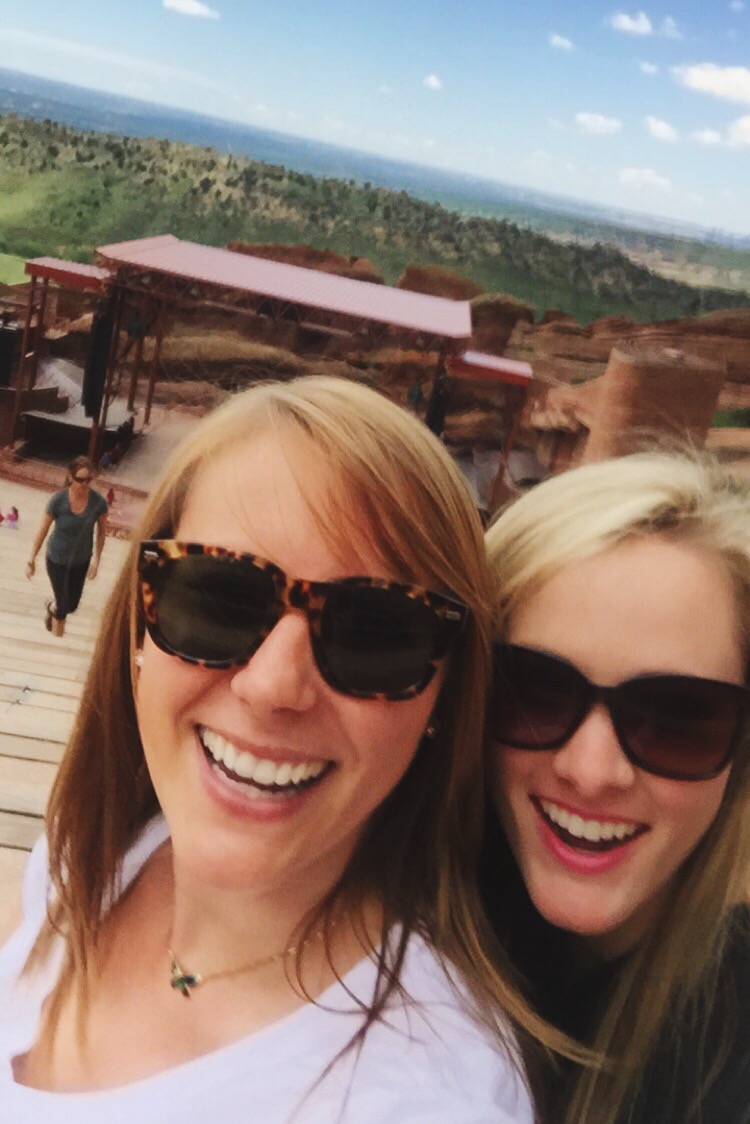 what makes you feel the most beautiful?
i'm a naturally introverted person, but i've definitely come out of my shell in recent years.  i have a great sense of humor, but i'm not the most witty person – it seems like i'm always thinking of the funny things to say once the moment is gone.  but lately, there have been some times where i'm with a group of people, having fun, and i actually feel funny/witty somehow, and i get on a roll and everyone's laughing at a lot at what i'm saying.  i've gotten much more comfortable with making conversation with strangers, and in these moments of making people laugh and making friends, i've felt like the life of the party – something i've never been by nature.  and this, combined with a great outfit that flatters my body type, make me feel really beautiful.  as i've gotten older, i've realized that while i still need to recharge by being alone like a true-to-form introvert, i also get a lot of joy from my interactions with people.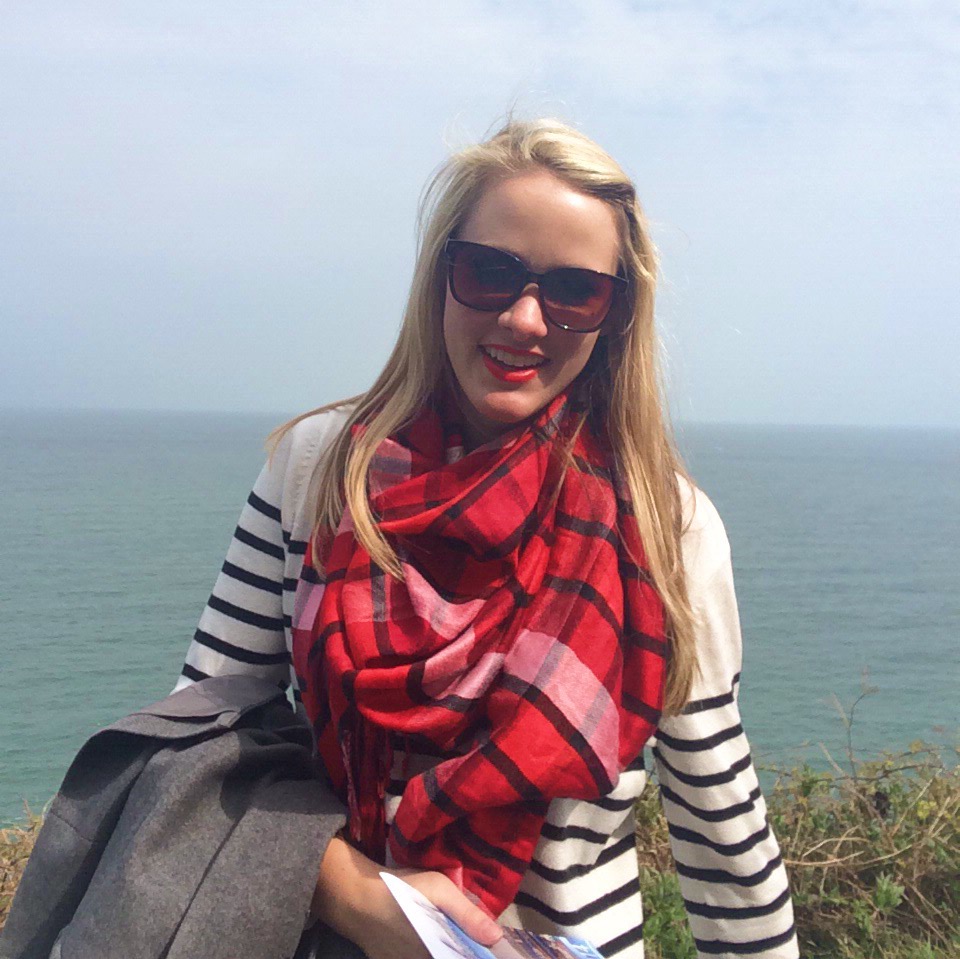 any other thoughts that you have on style?
know your body type and what flatters your figure.  this would definitely be my advice to my younger self when i look back at photos…it takes a while for a person to determine what looks good on her [it took a long time for me to figure this out – i'm still figuring it out!], but don't be afraid to ask for honest advice from people you love and don't be scared to hear the answer!  we all have parts of us that should be shown off and other parts of us that may require a little more coverage…there's no shame in that.  even if you have the "perfect body" [there's no such thing], there are always certain styles that look better on a person's figure than others.  aaaaand it's good to leave a little to the imagination with every outfit if you know what i mean.
and while it's always good to stay true to those styles that flatter your figure, don't be afraid to branch out and try a different "look" than what you usually go for.  many people are afraid they just can't "pull something off," but it's all about confidence and being able to step outside your usual little style box.  don't limit yourself!  have fun!  be bold!  your style is all your own, and it can be whatever you want to make it.  what you may not consider "your usual look" can be your style if you make it your own.
xoxo