and BACK to our backpacking trip!
after munich, we headed to innsbruck, austria. you guys, i was completely obsessed with innsbruck. it's a city in the alps known for winter sports and beautiful architecture, and it was such a fun place to walk around. the weather was perfect here – sunny and beautiful – and we actually stayed at this quaint little ski resort, hotel gruberhof, in the tiny town of igls, a 15-minute bus ride up the mountain from innsbruck. it was the only time on our entire trip that we didn't stay in the city – we could have, but i was so enchanted with the photos of hotel gruberhof and the countryside near innsbruck on the internet that i thought we should give it a go, and i'm soooo glad we did. "the hills are alive" took on a whole new meaning for me on this trip because the austrian countryside was so freaking beautiful… it really did feel like we were living in the sound of music for a few days.
hotel gruberhof was tucked into the mountains and was surrounded by forests and hills and fields. it had this little swimming hole carved into the rocks where people could swim or lay out, and the cable car went up the mountain right next to the hotel. everything about both igls and innsbruck was picture-perfect… innsbruck was gorgeous and felt medieval with its colored flags and church towers, and igls was just the perfect mountain village. i would go back here in a heartbeat.
one of the highlights of the innsbruck portion of the trip was getting to take the cable car up the mountain and going hiking in the alps. the scenery was absolutely stunning, and i couldn't believe how high we were above the city!  we also ate lots of austrian food, visited the bergisel olympic ski jump, and watched some traditional austrian dancing in igls. i loved this portion of the trip so so much.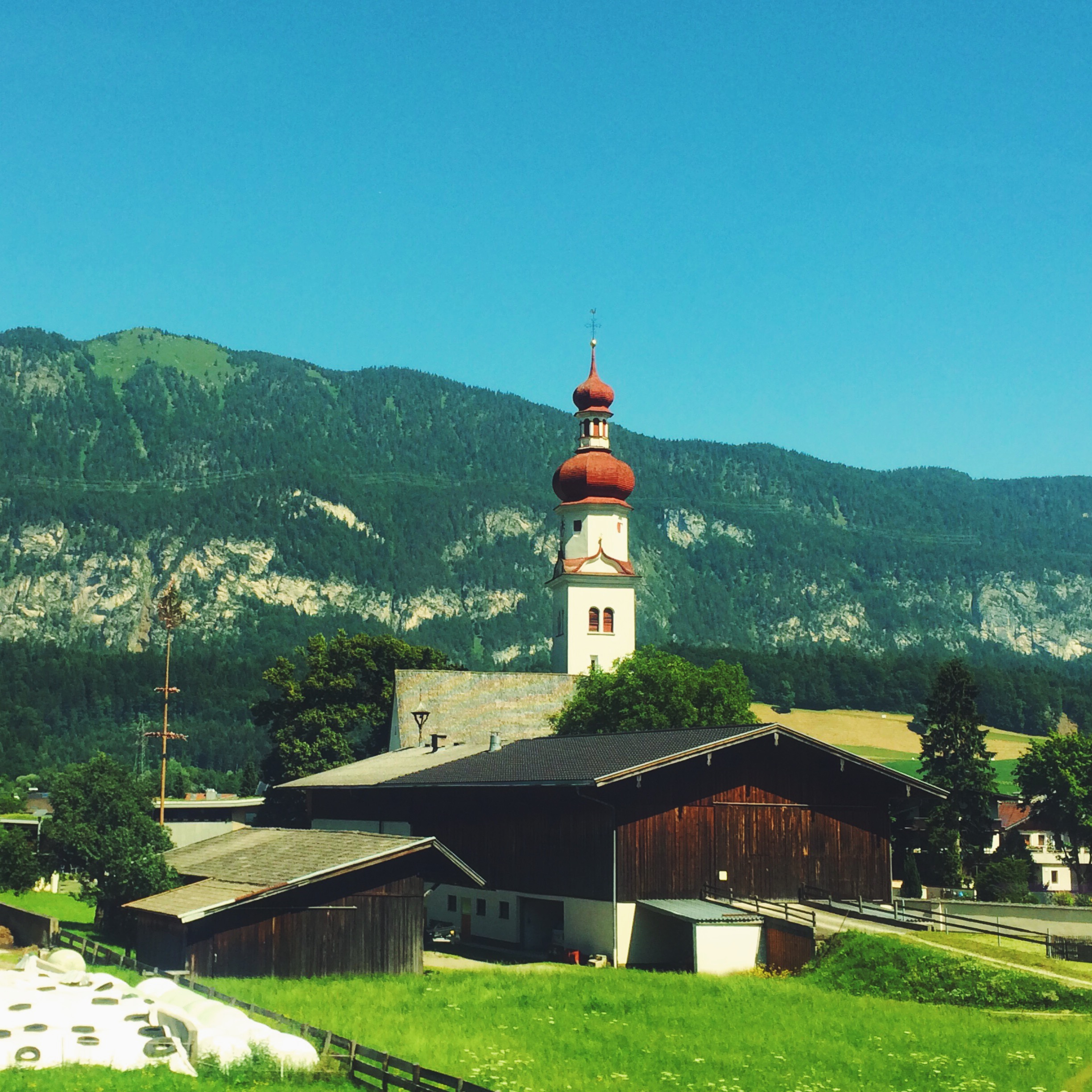 {on the train from munich to innsbruck}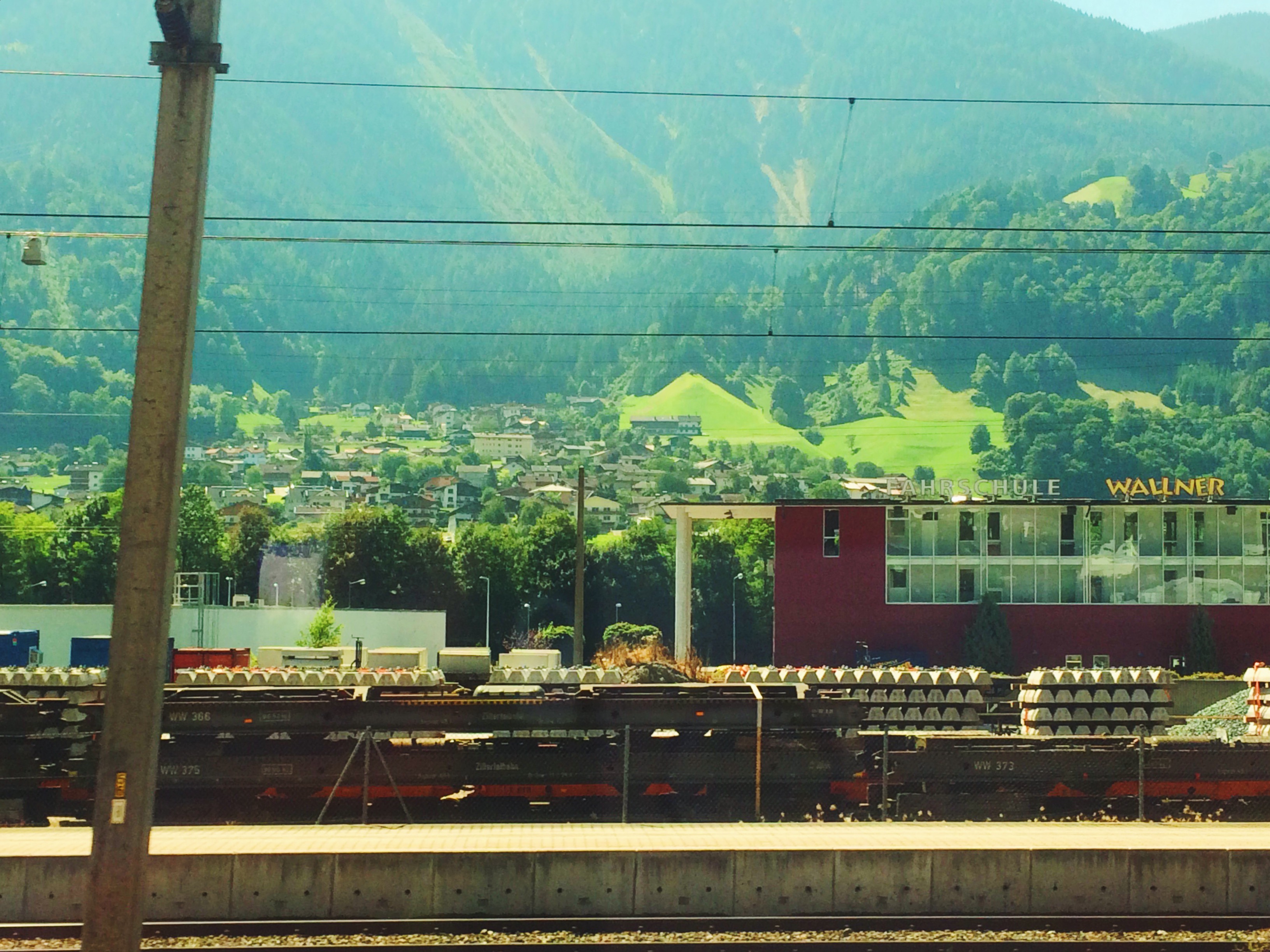 {those mountains just sort of come out of nowhere!}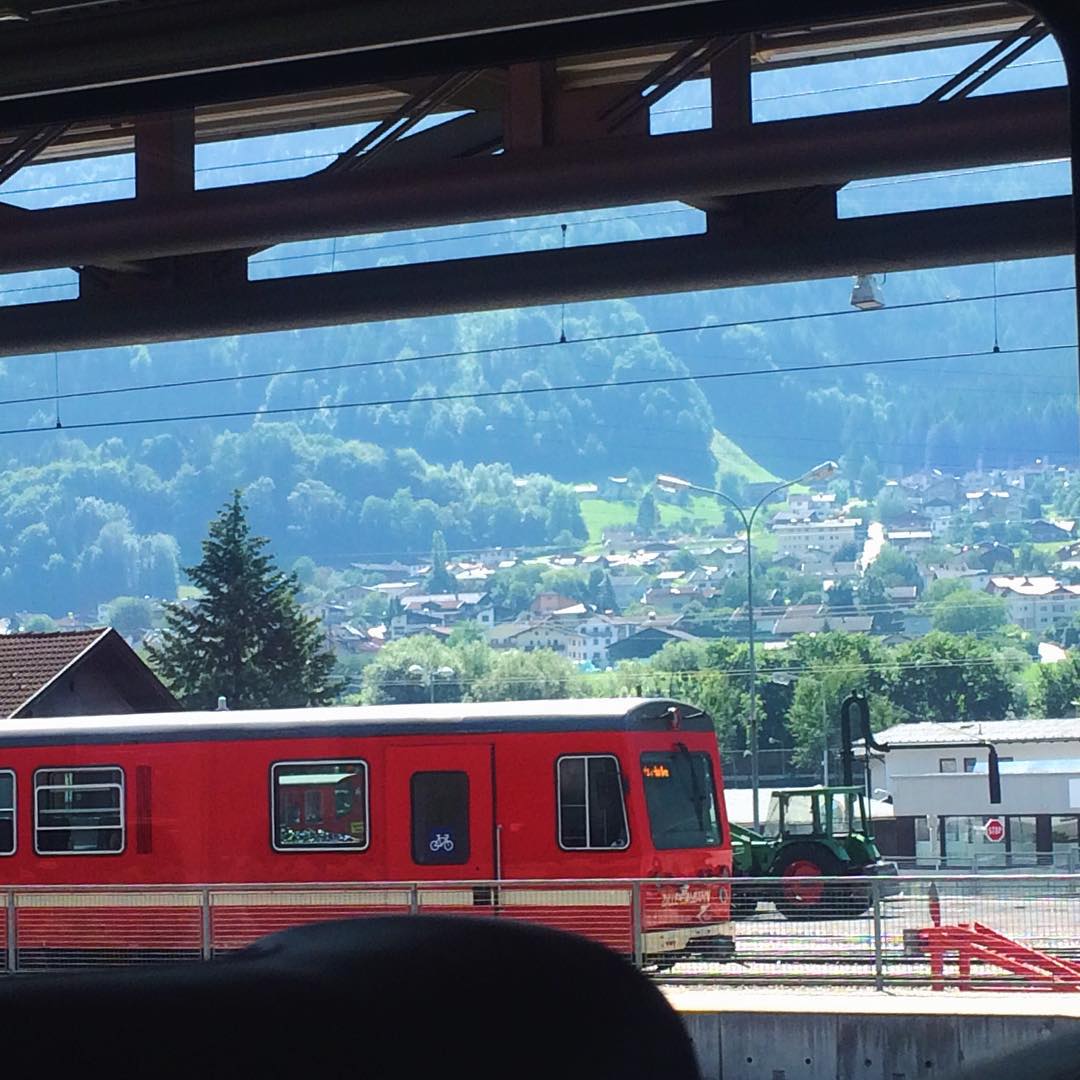 {i couldn't get over the views, even from the train stations.}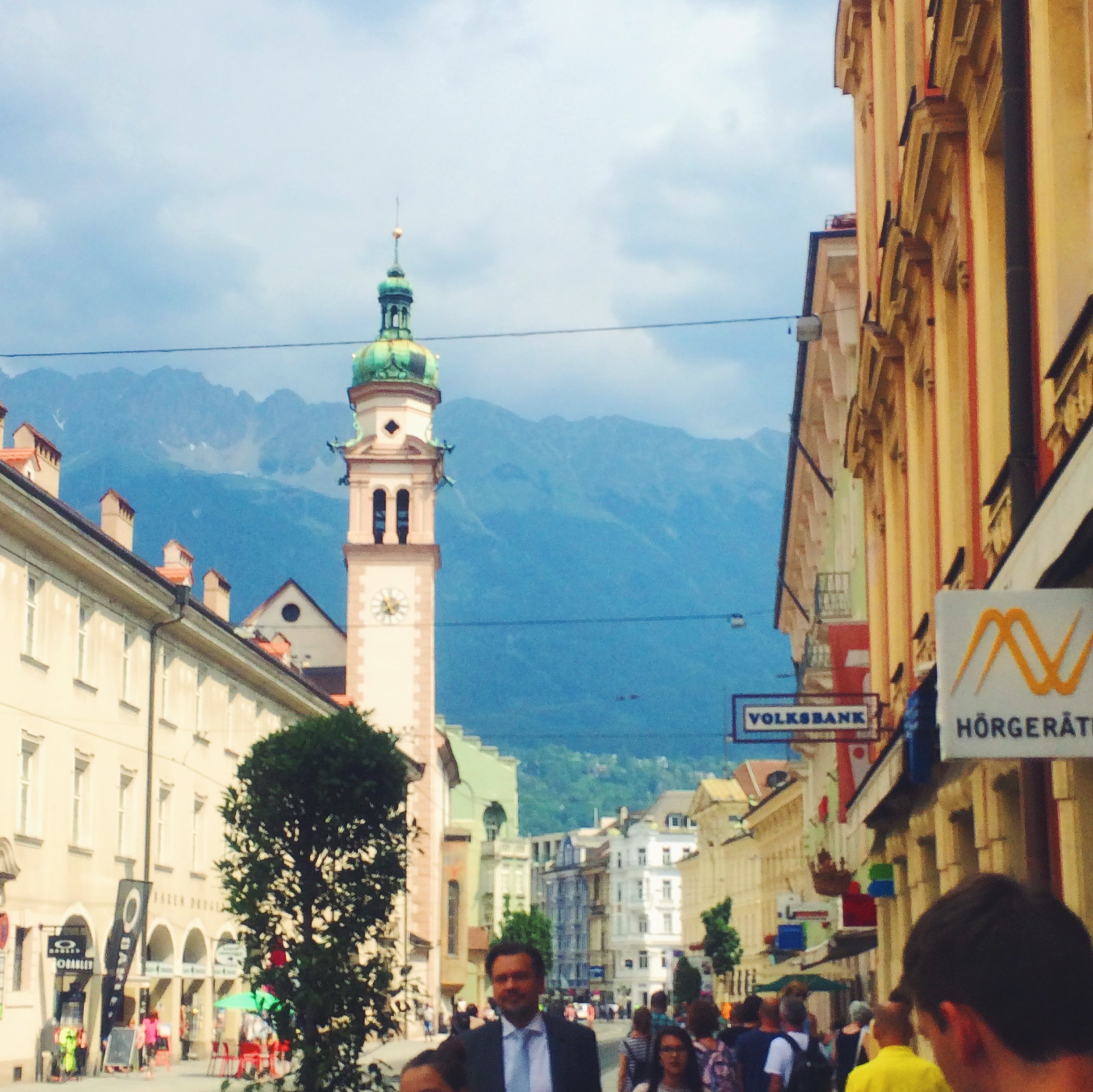 {the very first thing we did upon arriving in innsbruck was go to a cafe and eat traditional austrian food for lunch.  it was delicious!  we shared beef goulash with a big sphere-shaped bread dumpling and this dish that translated to "doughnuts" according to google translate but was actually not doughnuts at all.  they were like ravioli or pasta-like dumplings filled with spinach and cheese and smothered with melted butter and parmesan cheese [i think i took some photos on my nikon].  it was an excellent first taste of the country!  then we headed up to our hotel in the mountains.}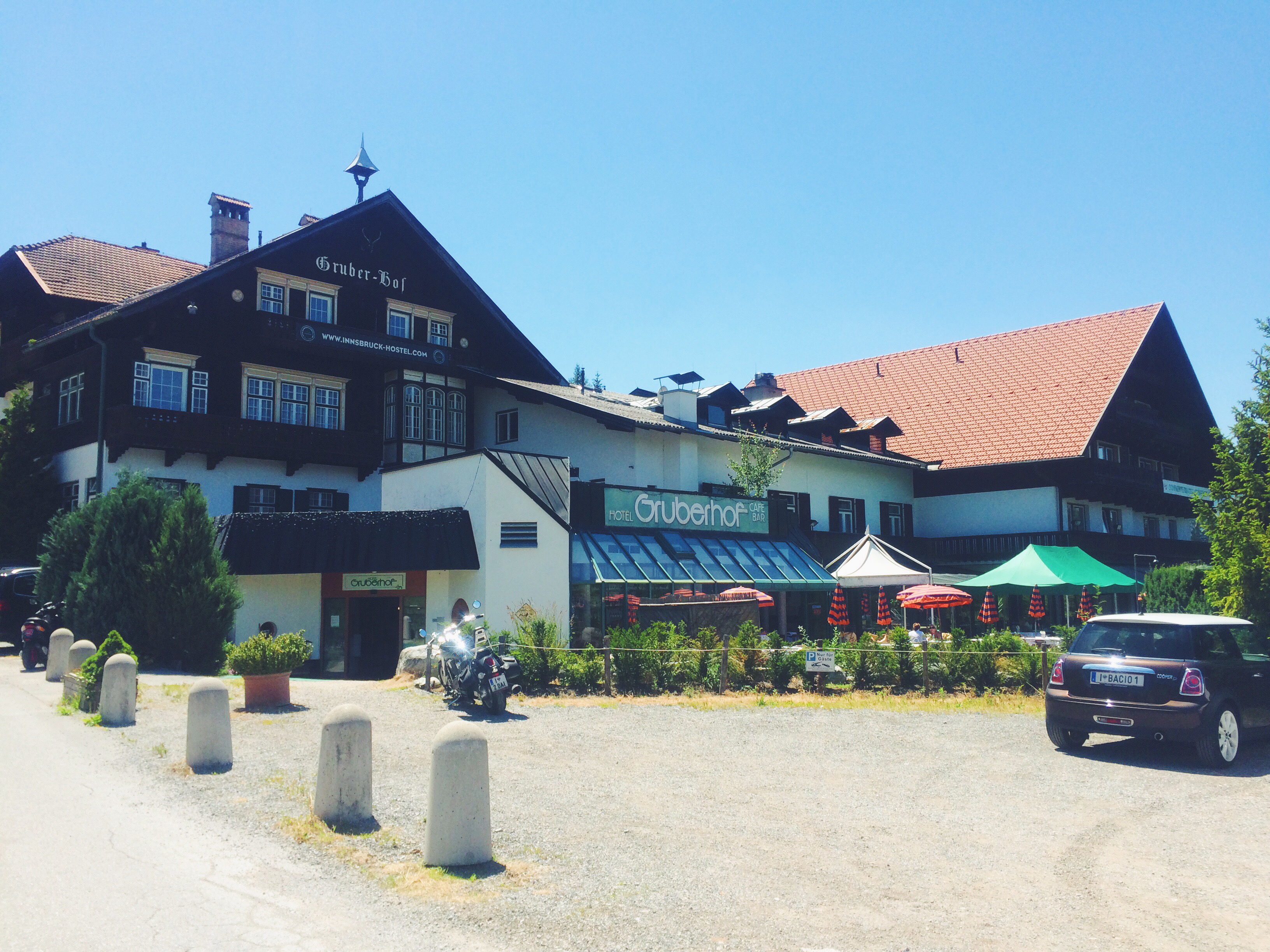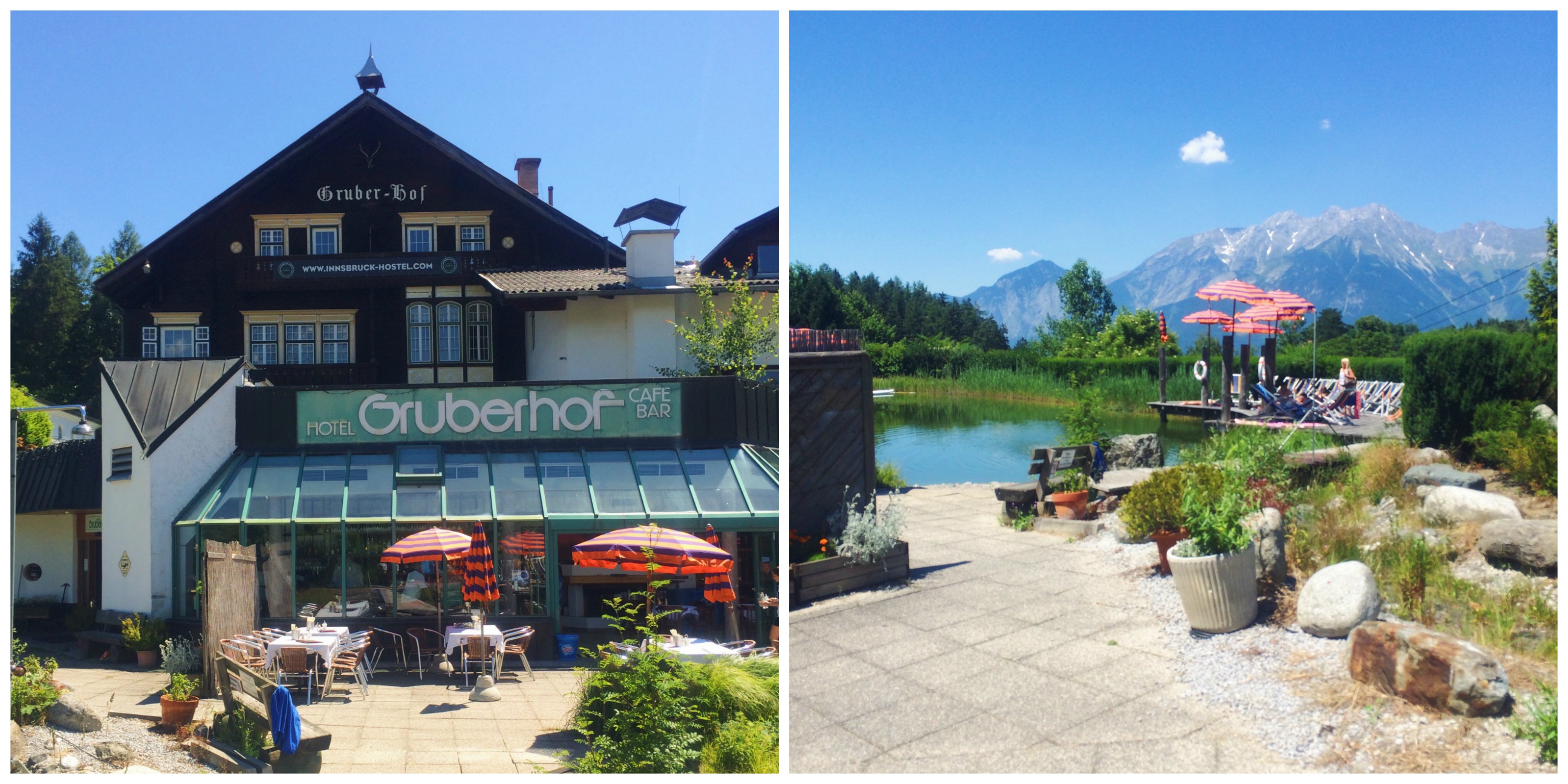 {our charming little hotel in the alps}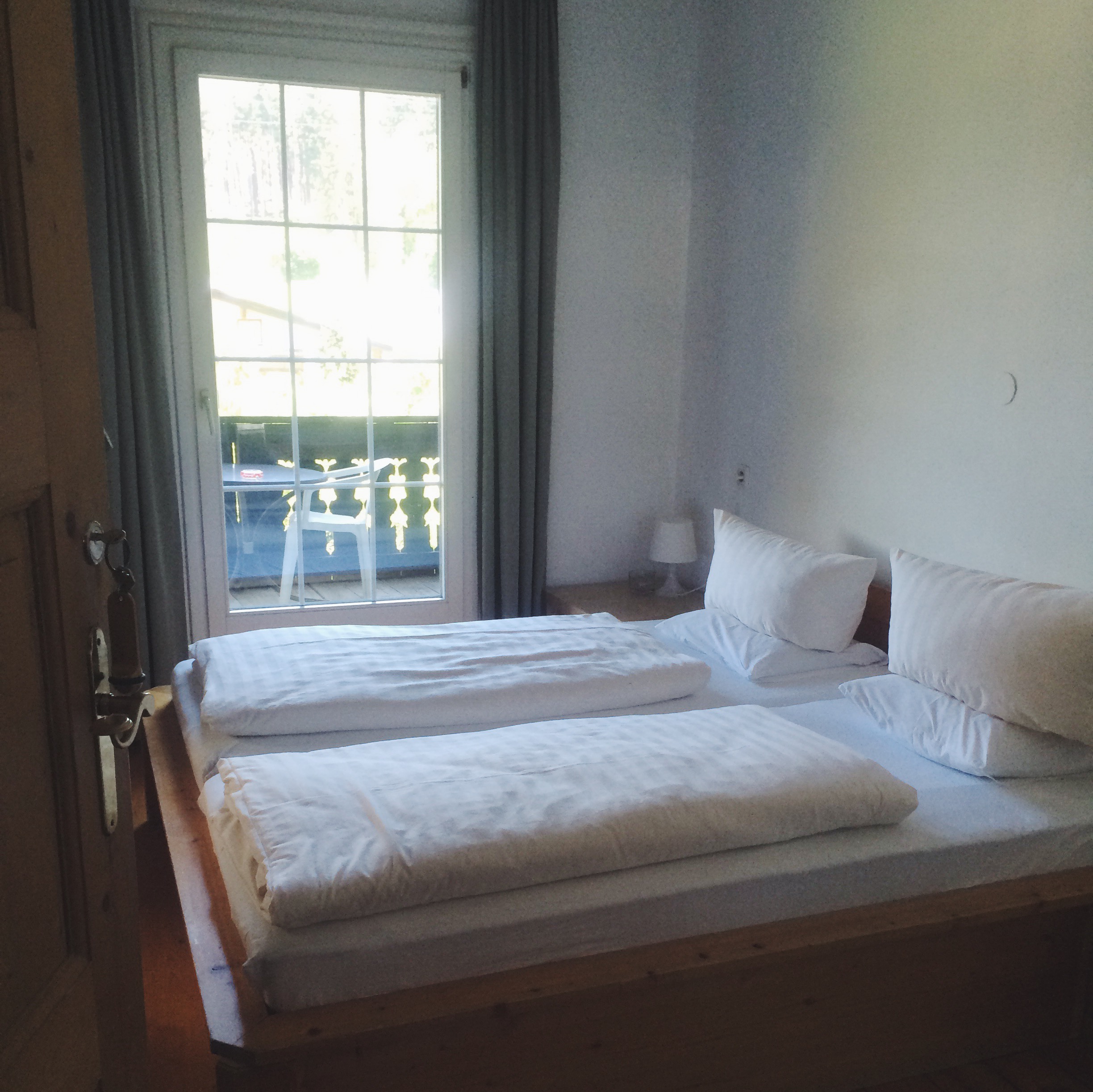 {this was our little room.  it was simple and nice, but what made us really happy was a giant balcony with a view of the alps all around us!}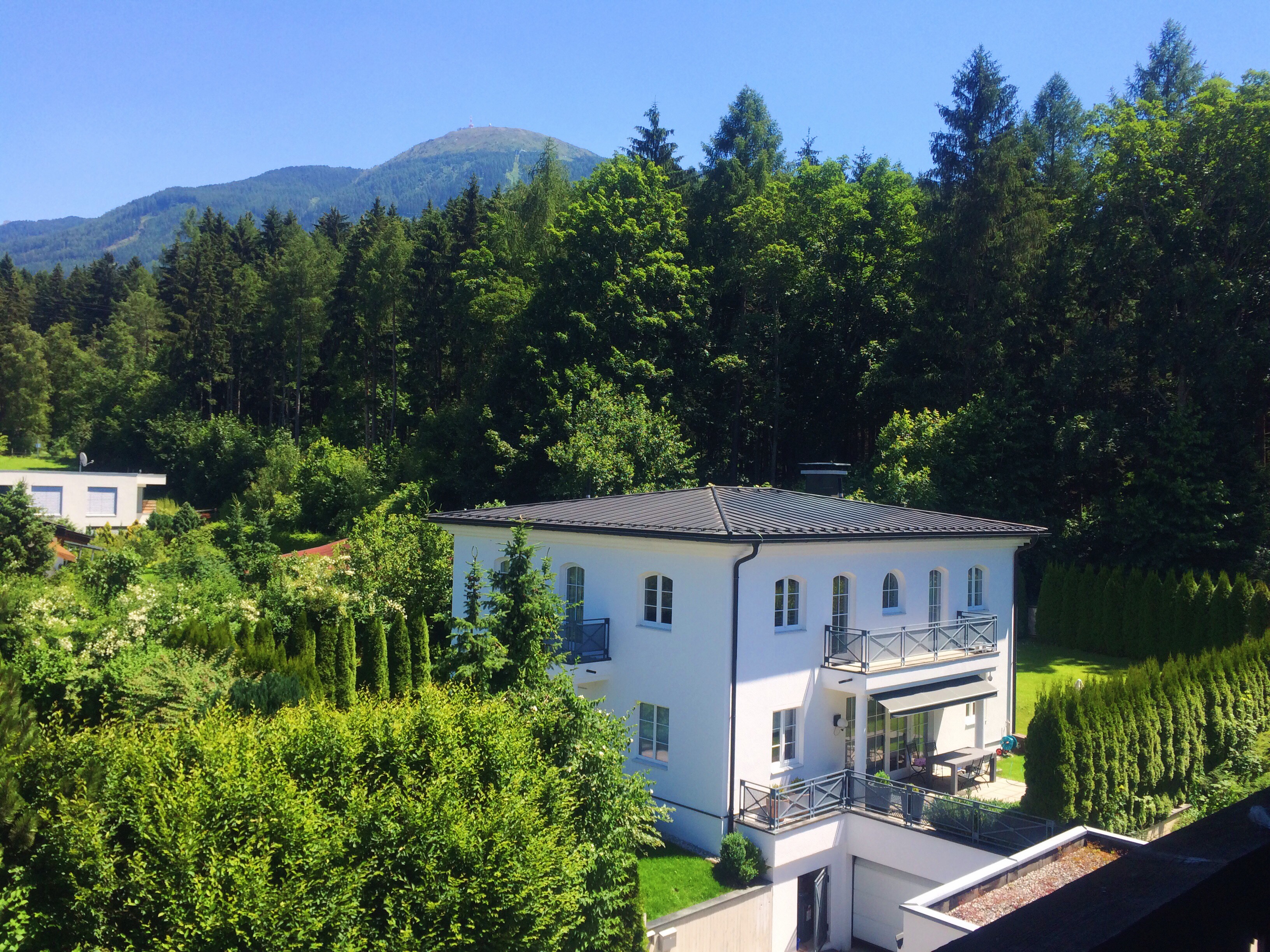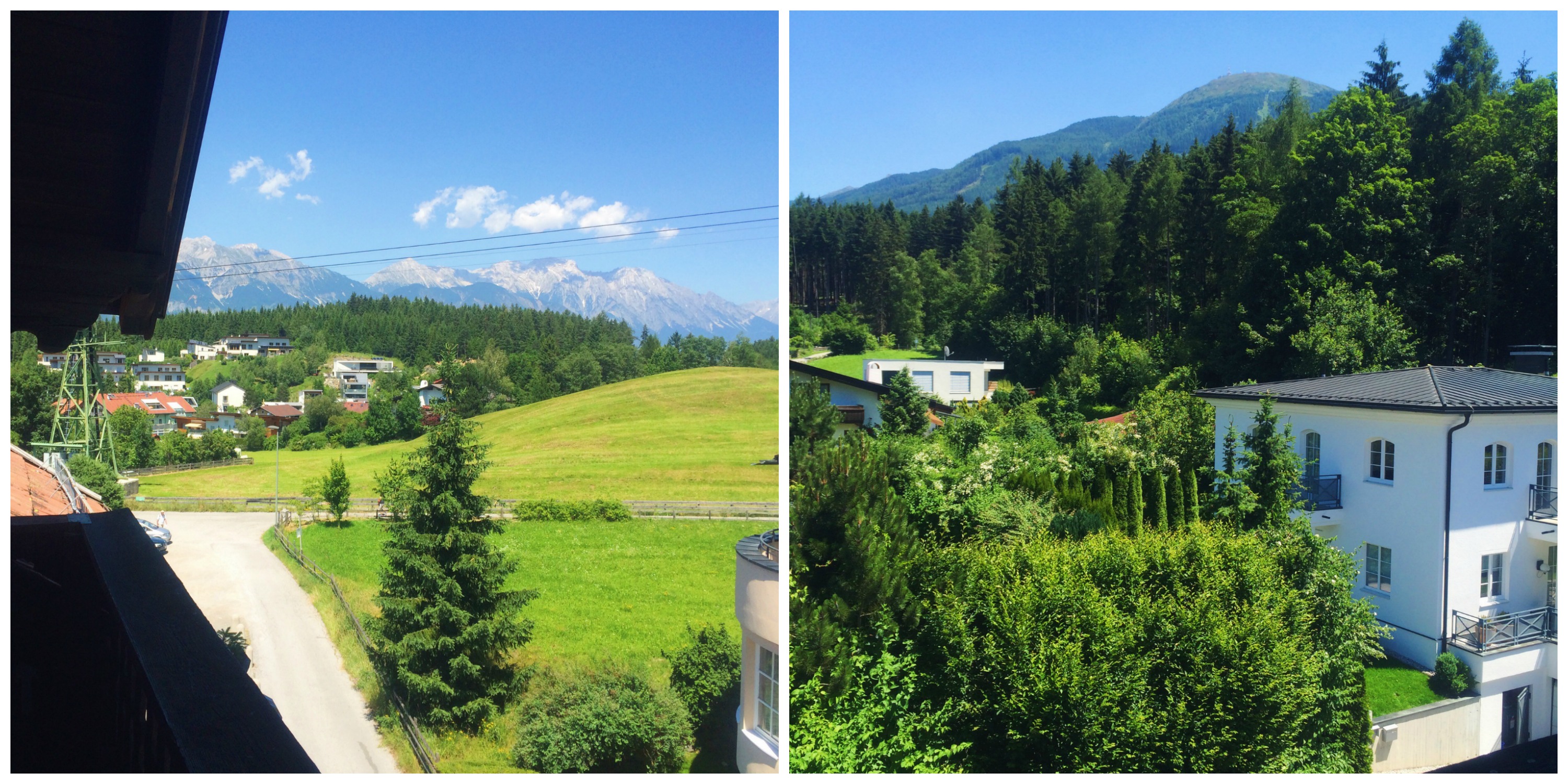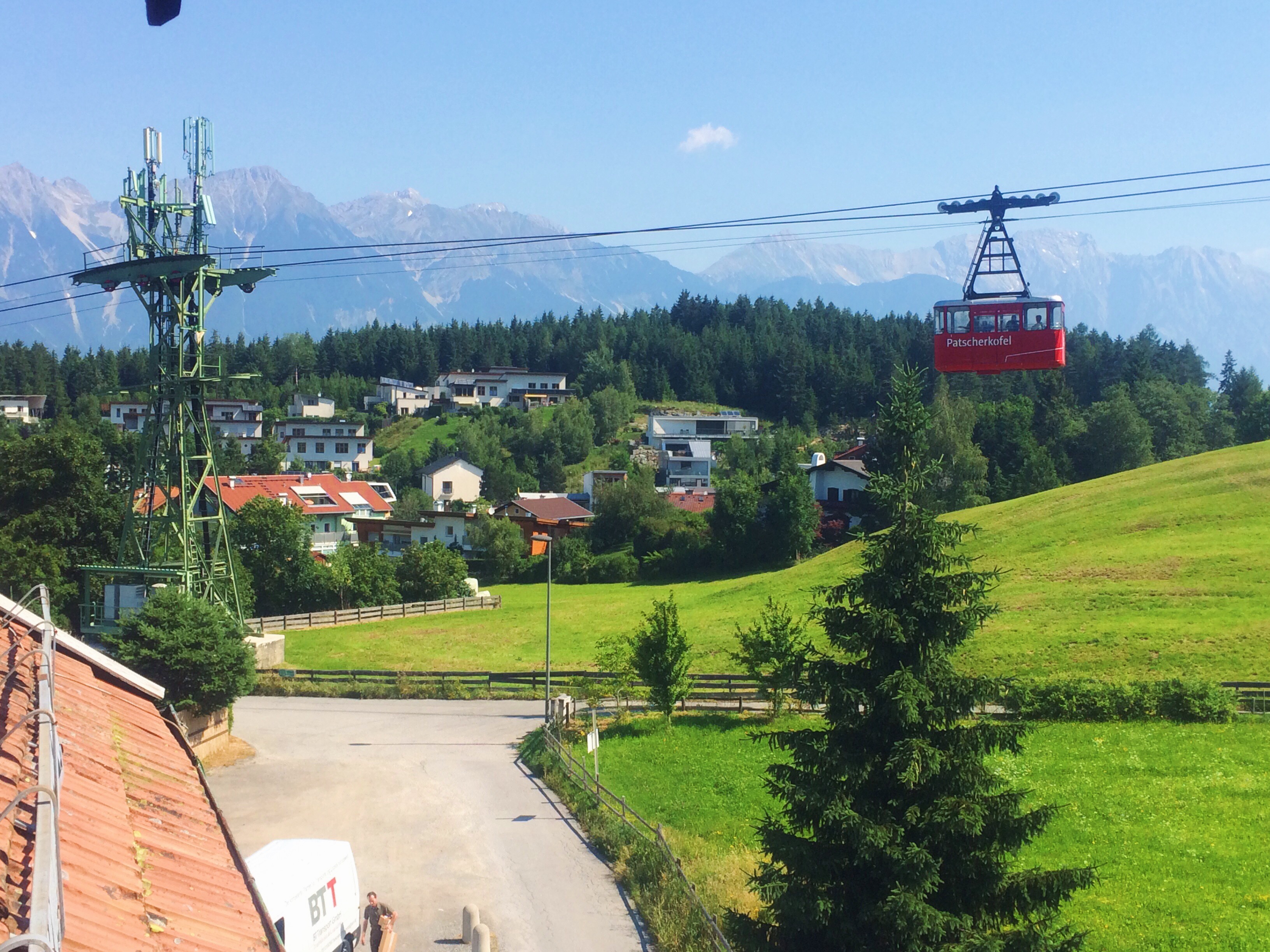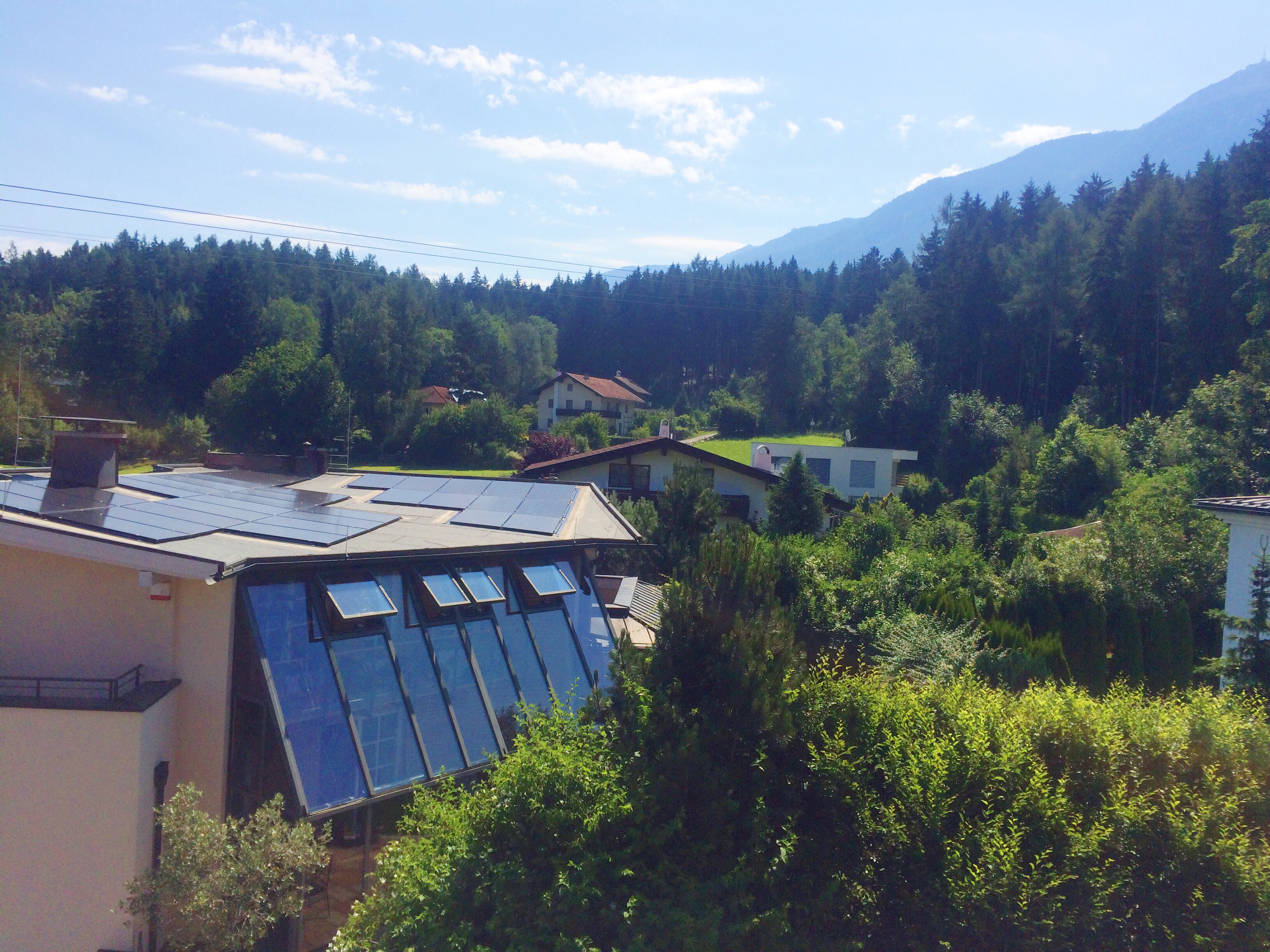 {all the photos above were taken on our balcony!  it was so lovely.}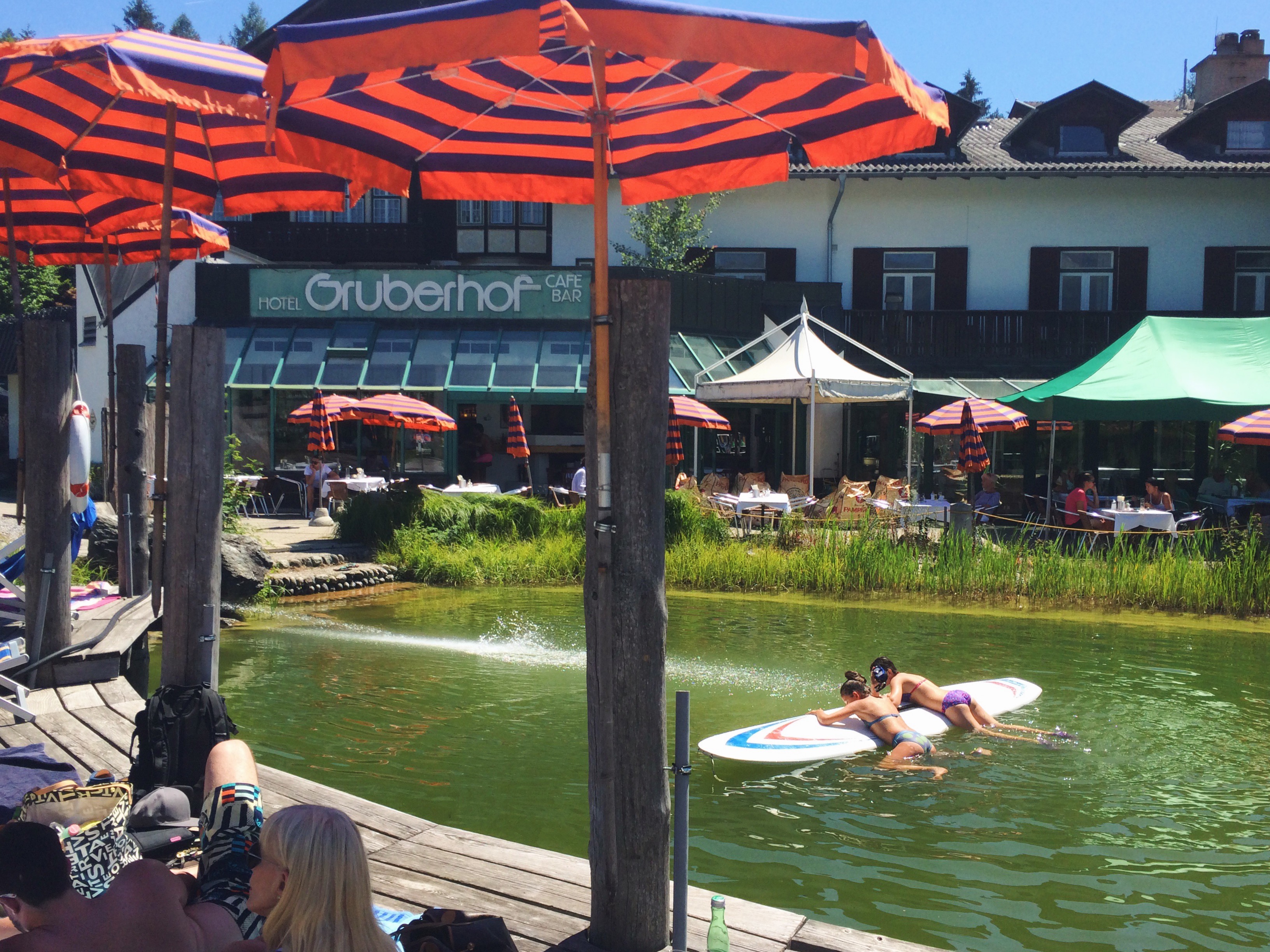 {it was a bit of a hike up from the bus stop to the hotel and we were pretty hot and sweaty, so once we arrived at the hotel, we took a little dip before heading back into town.  the water was definitely chilly!}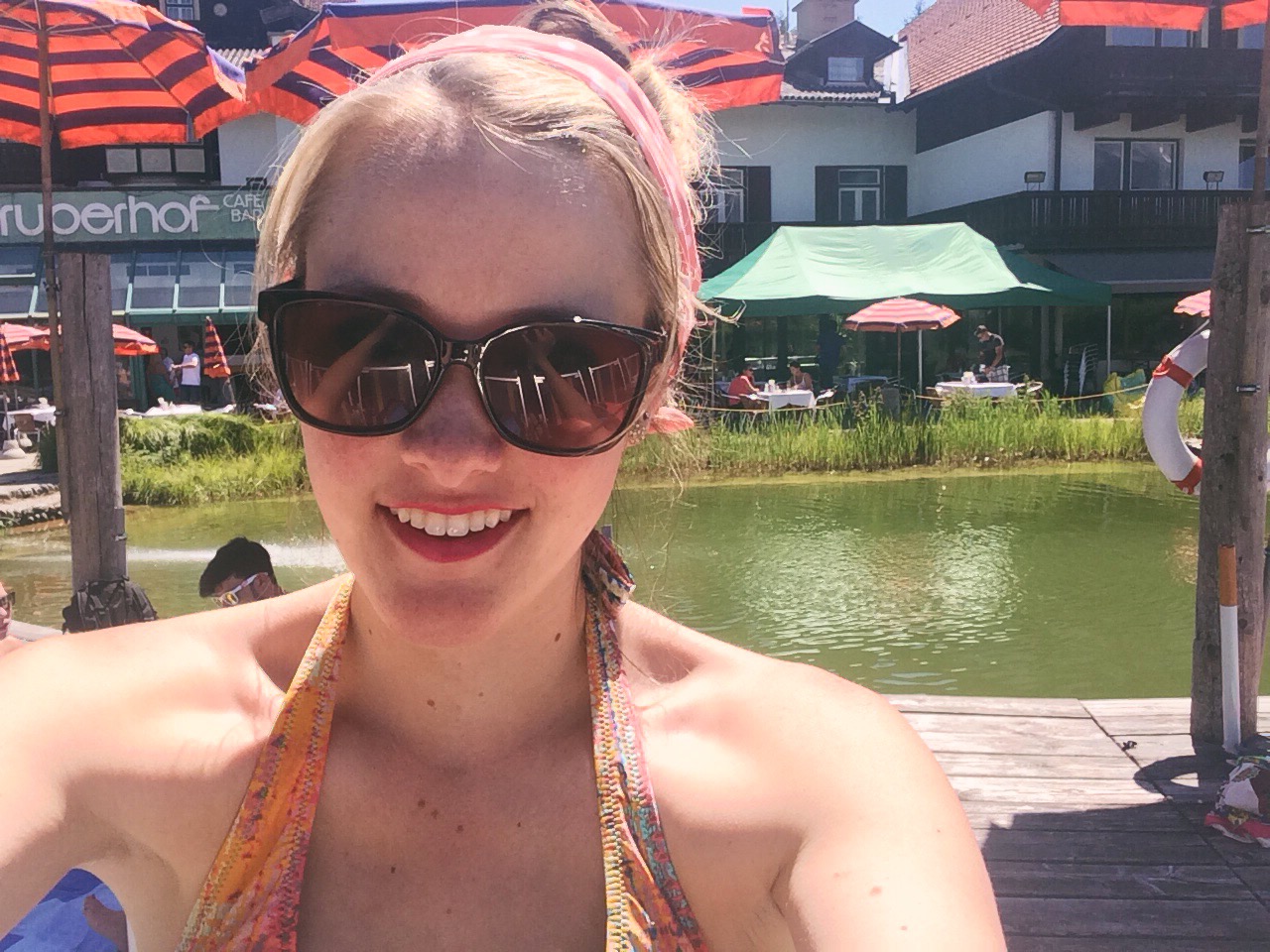 {so i kinda look like a linebacker here.  please don't judge.} ;)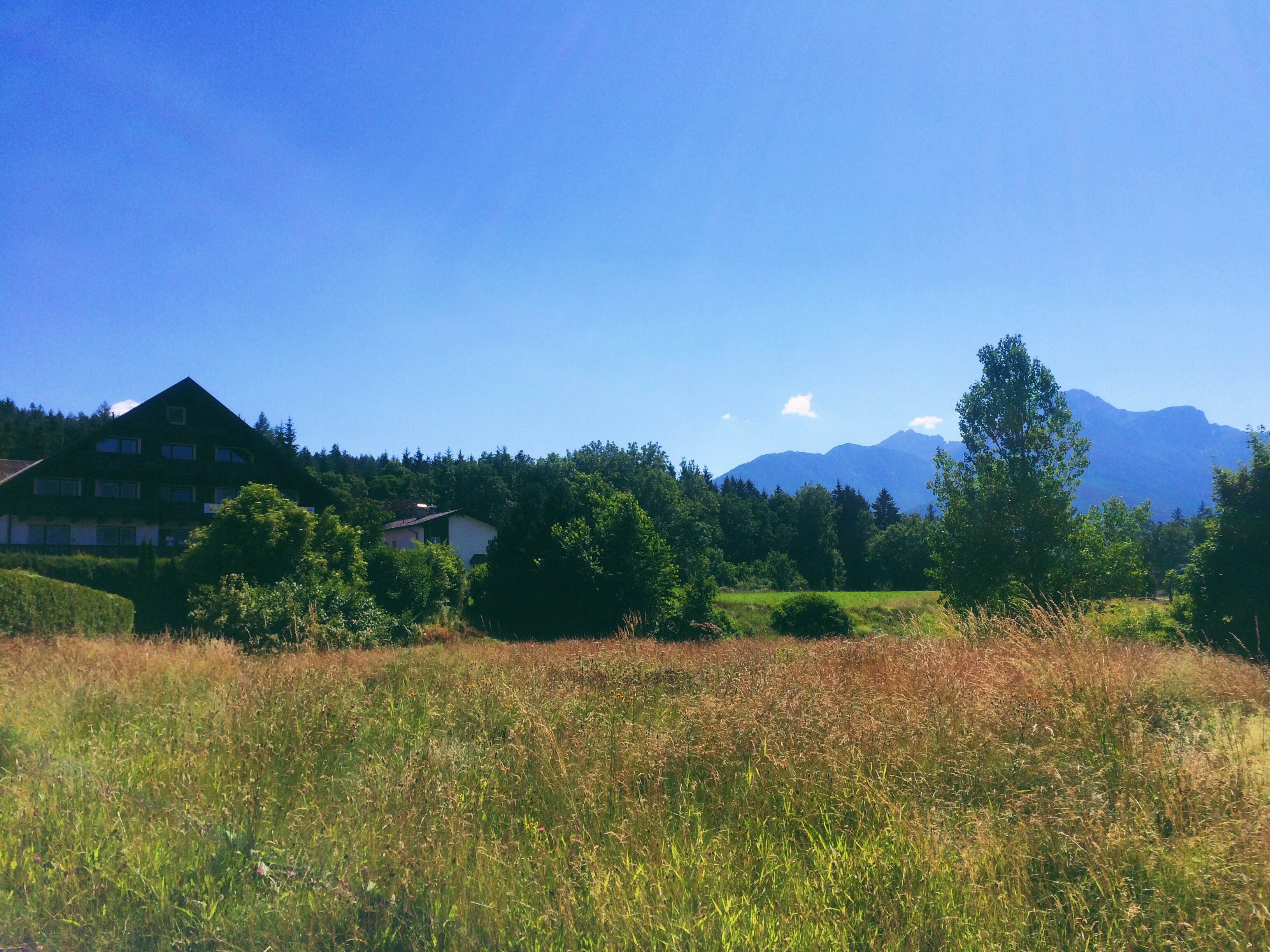 {some fields next to the hotel}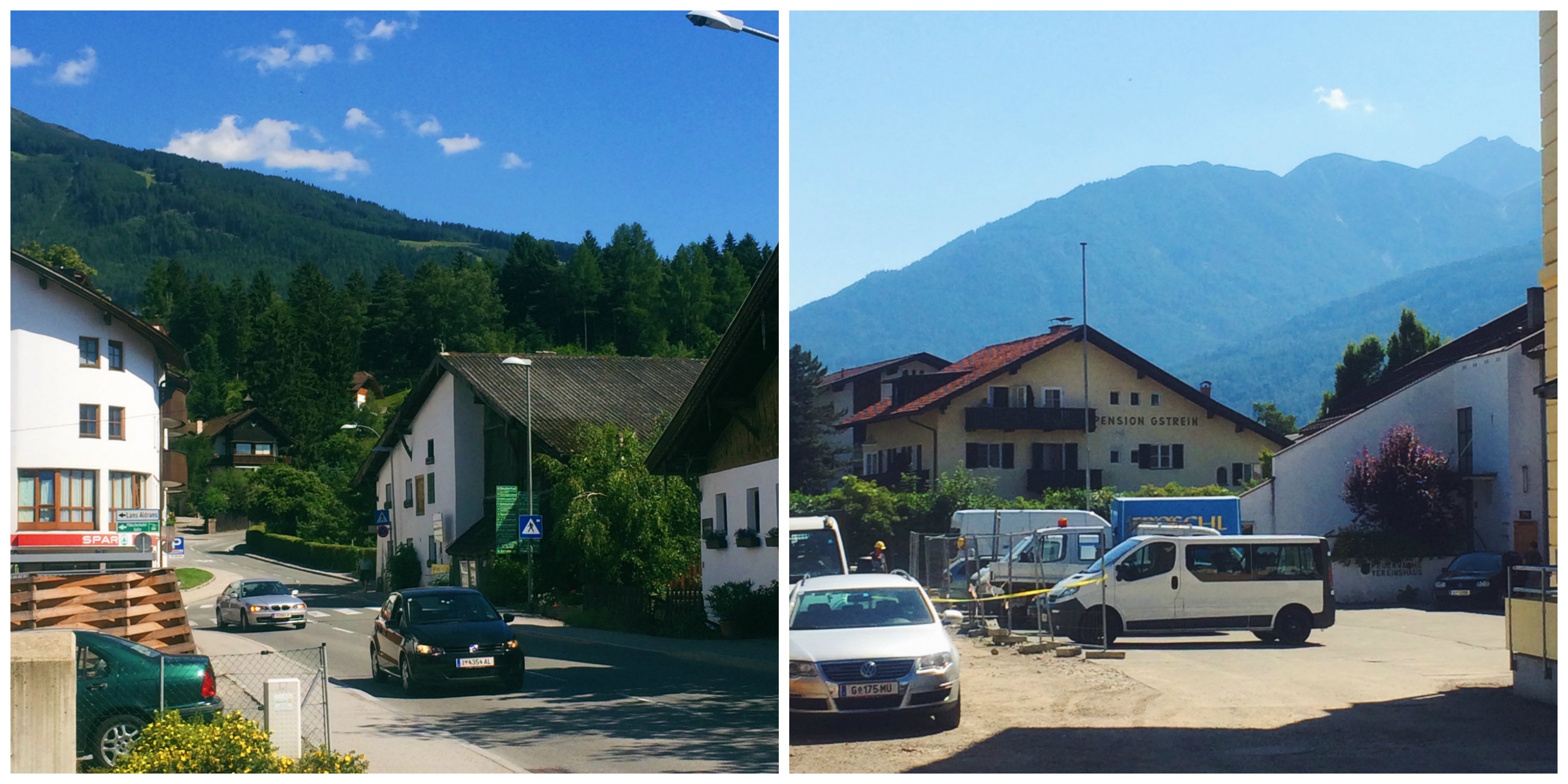 {the thing about the alps is that they can make even the most mundane of scenes look breathtaking when they're the backdrop…}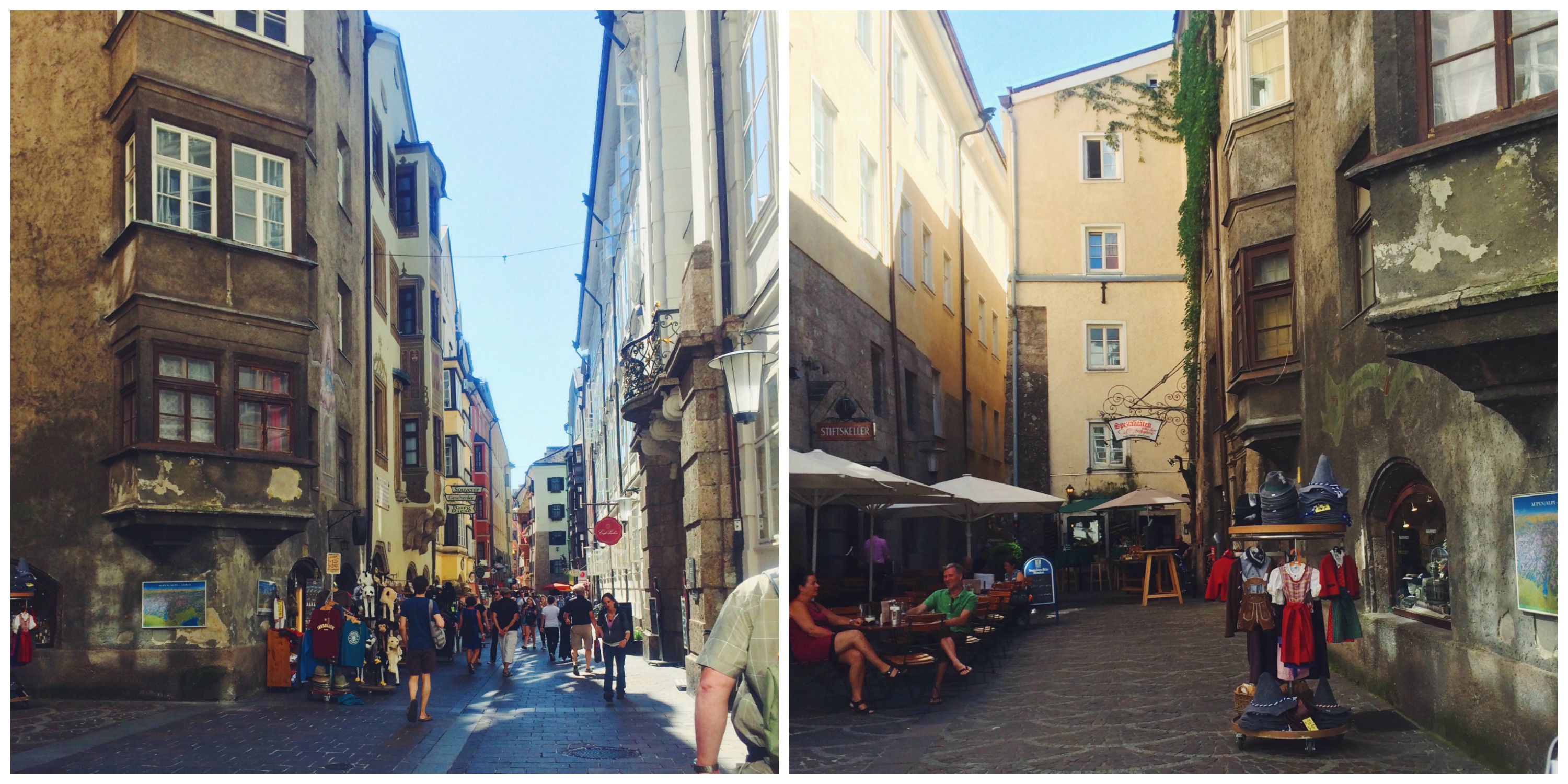 {the streets of innsbruck}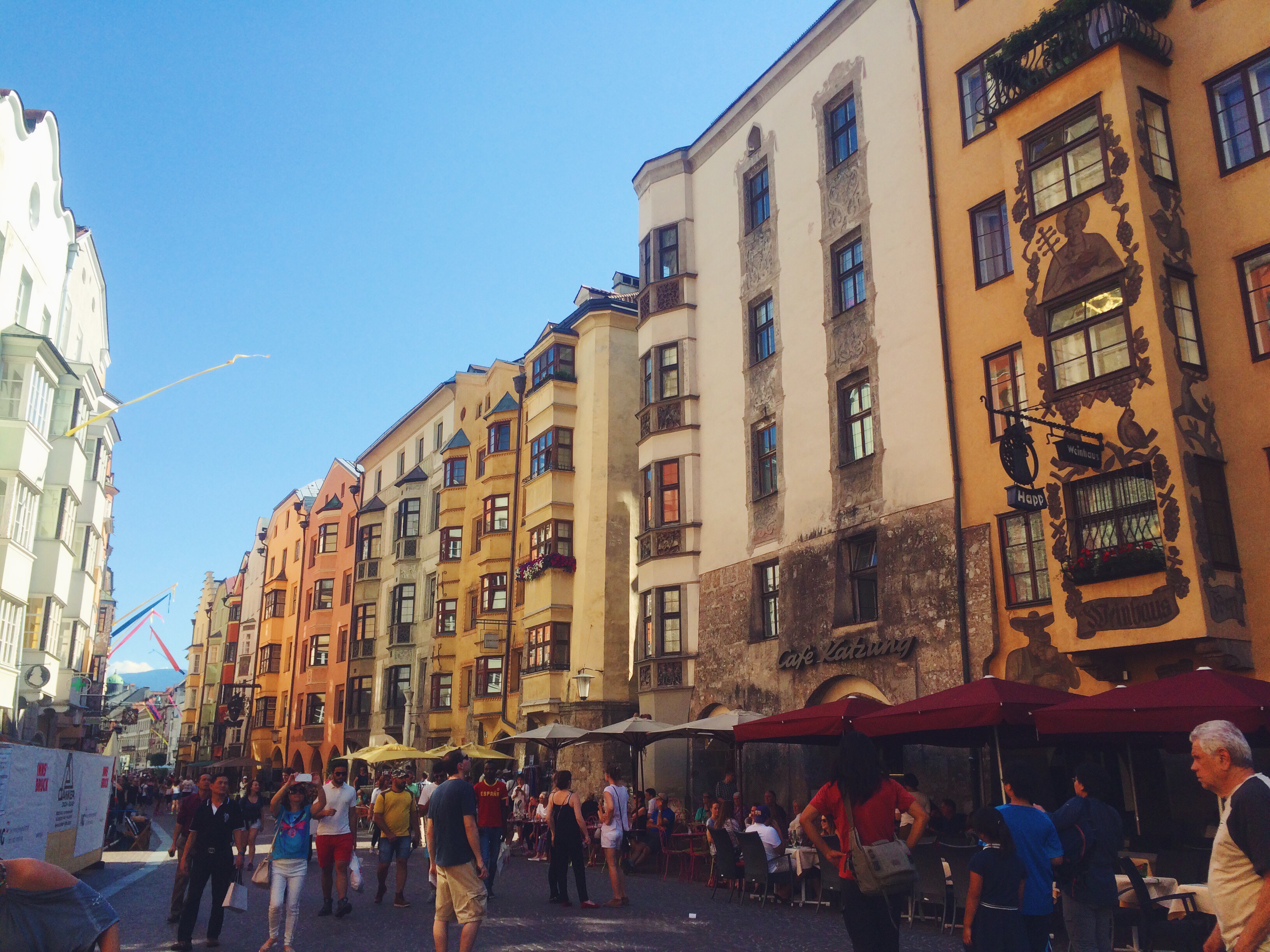 {so this was cute.}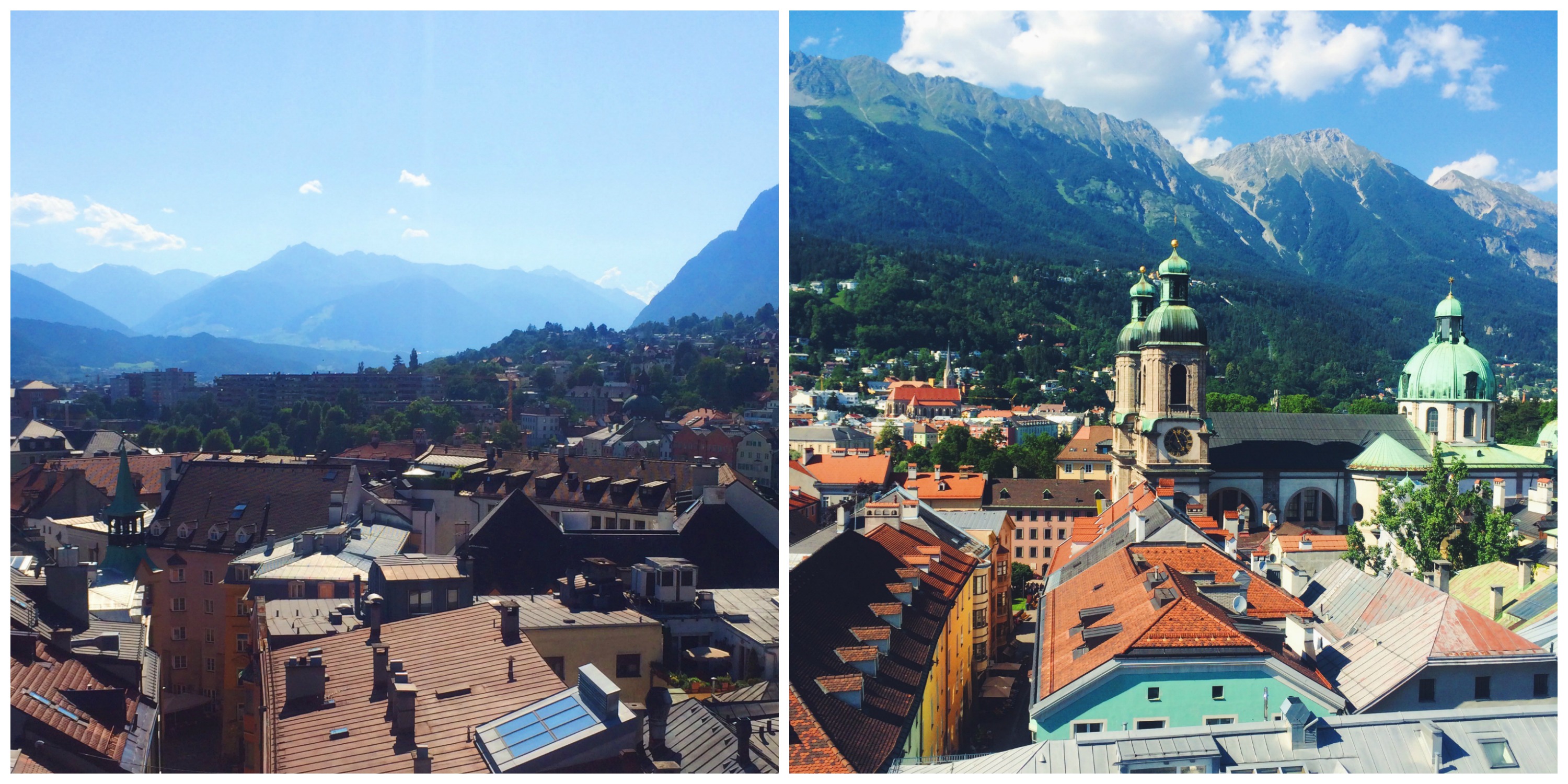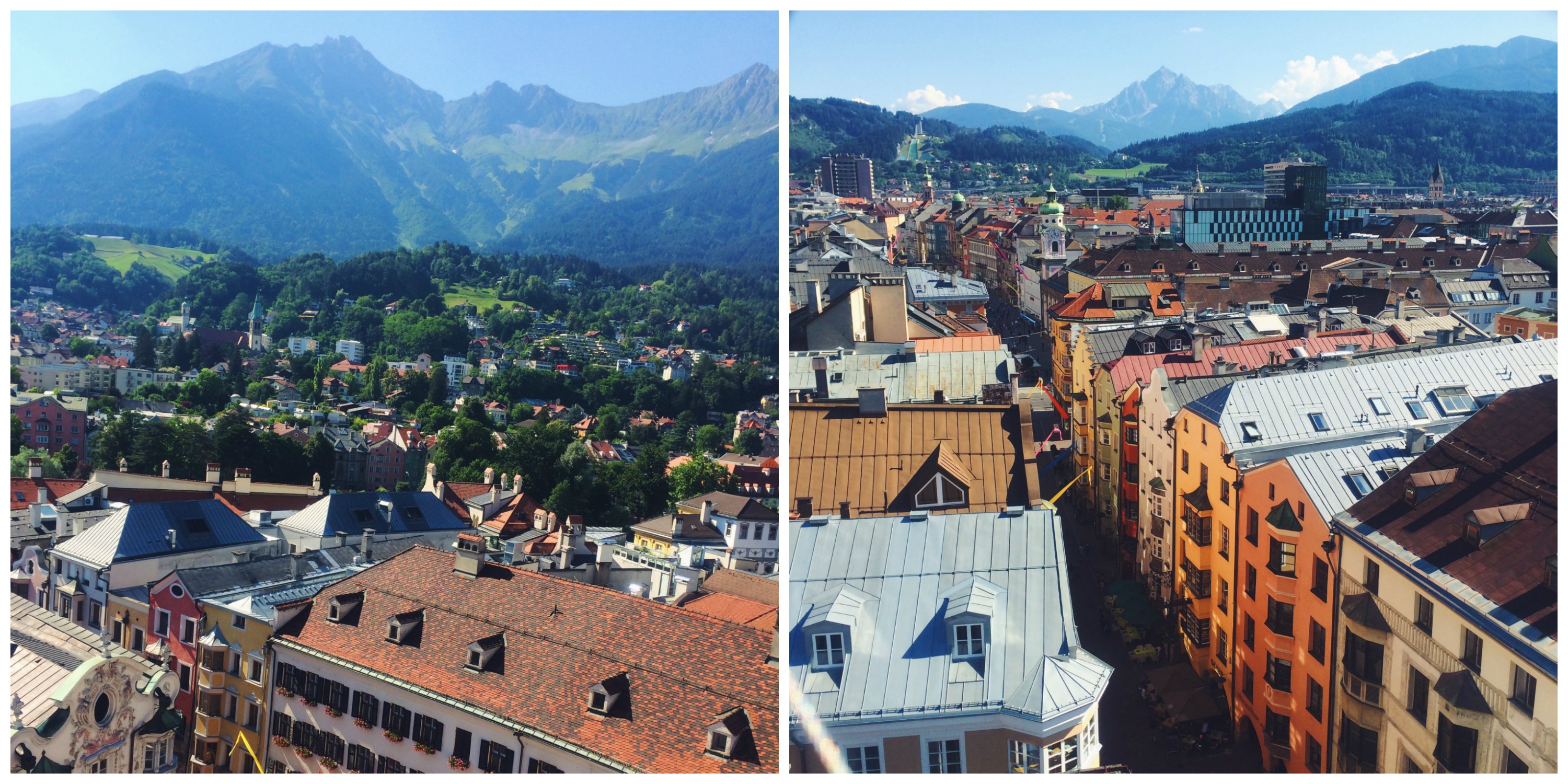 {these were the views from a church tower that we went to the top of!}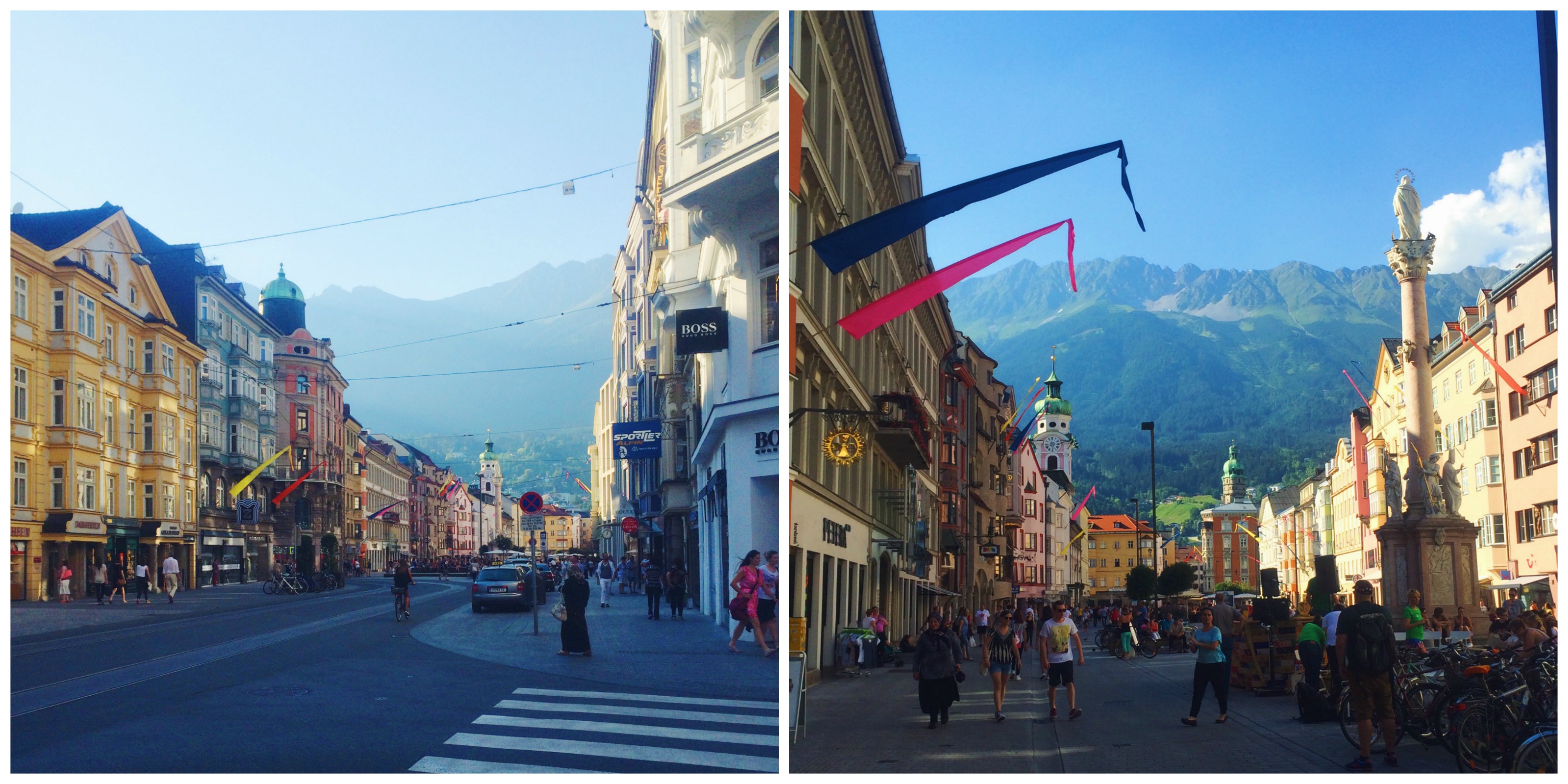 {i loved all the medieval-looking colored flags on the buildings.}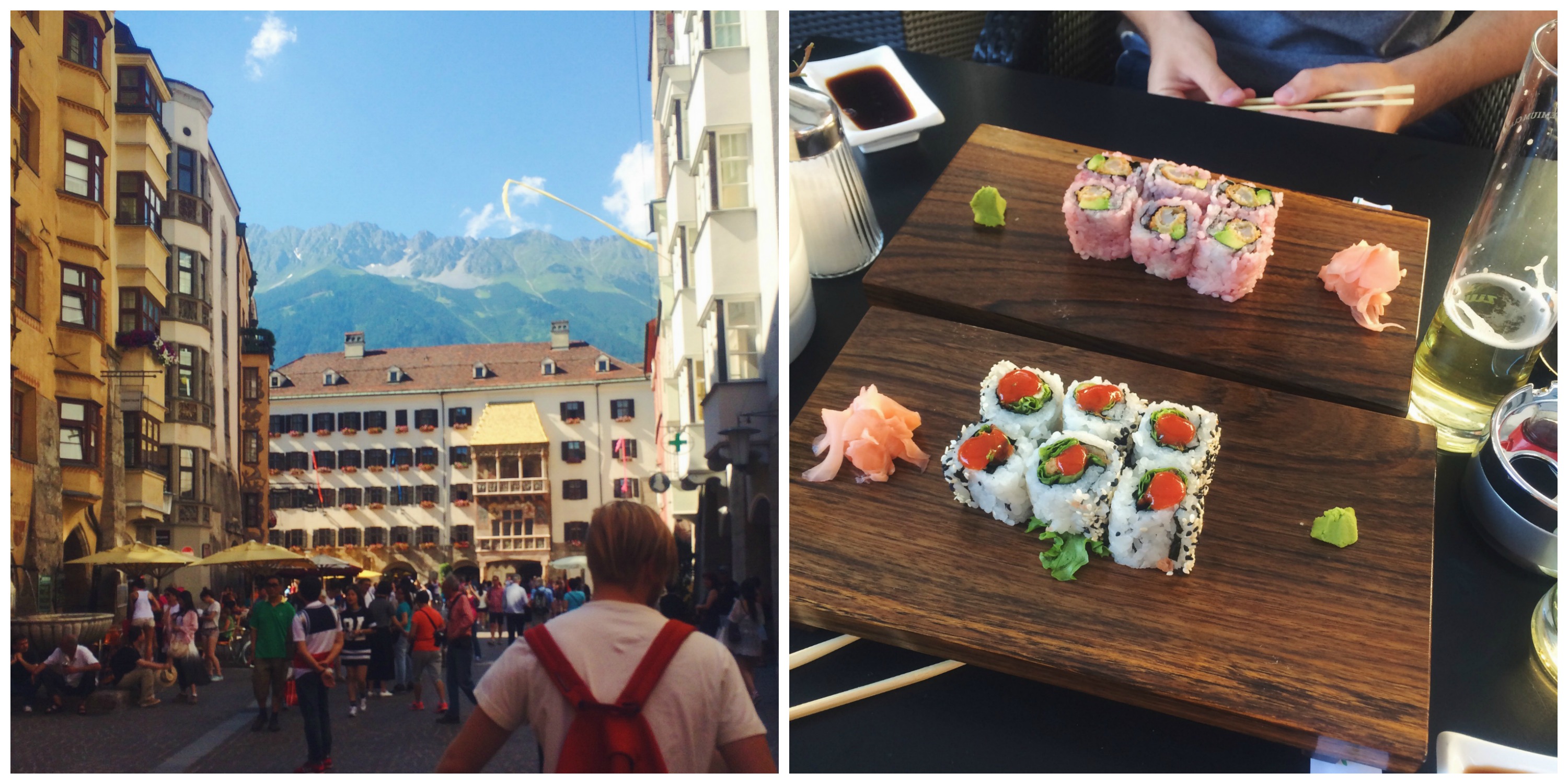 {the mountains look like someone painted them in the background.  i swear they're real [not like the ones in the postcards we saw in munich!!] ;)  and yes, we ate sushi in austria.  you know me and my sushi cravings, ha!  this was at a place called sensei, and we sat outside and drank radlers, which seemed to be the thing to do on this trip.  there's something about that 50/50 mix of blond lager and lemon-lime soda that's oh so refreshing!}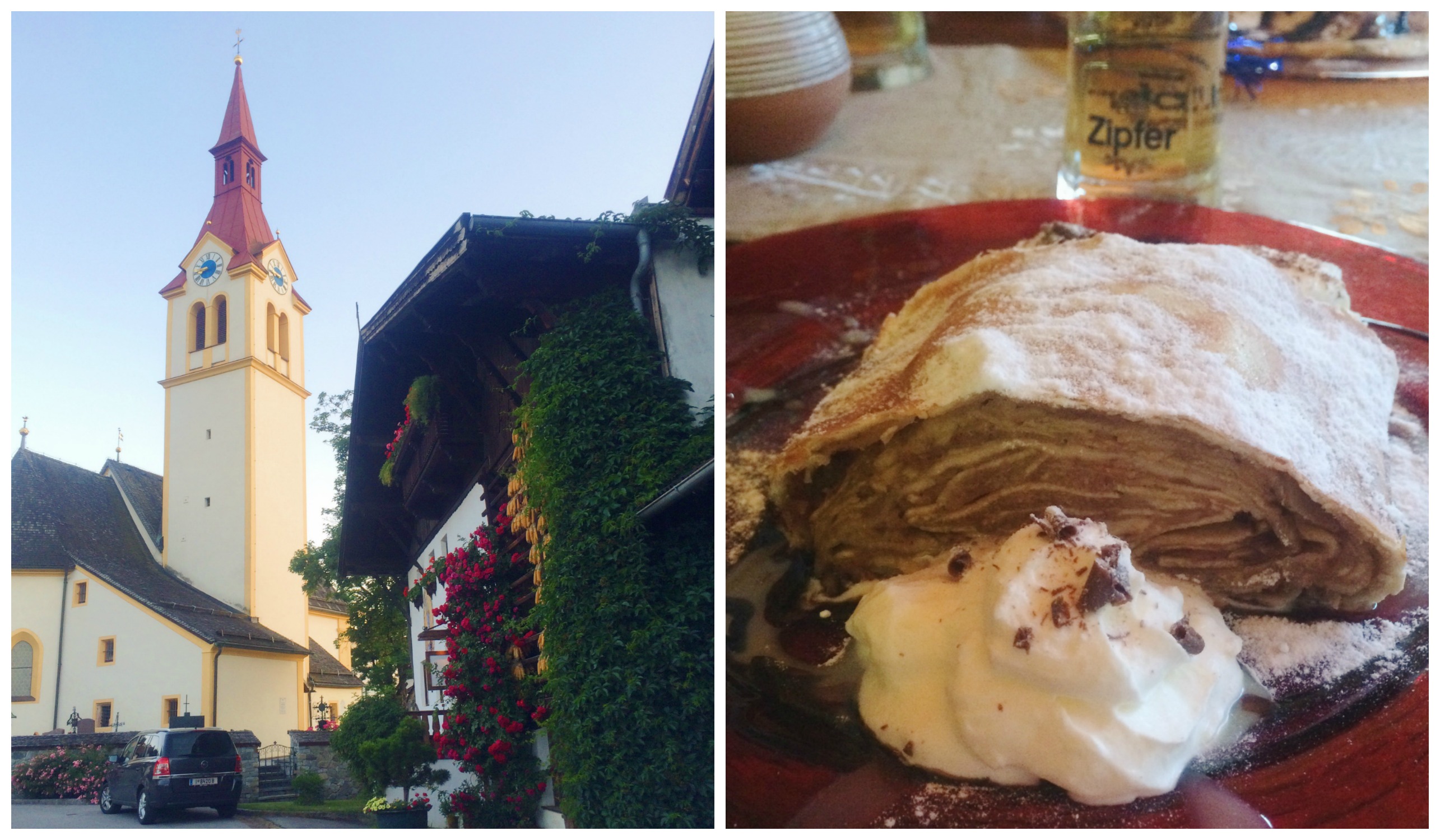 {we checked out the little village of igls that evening and fell in love.  across from that church on the left was where we stumbled upon the austrian dancers!  [you can see a little snippet of it in our video.]  and then we had dessert at this tiny little restaurant in the town.  mike had a crepe filled with ice cream and i had apple strudel.  it wasn't as good as nama's but was still delicious!}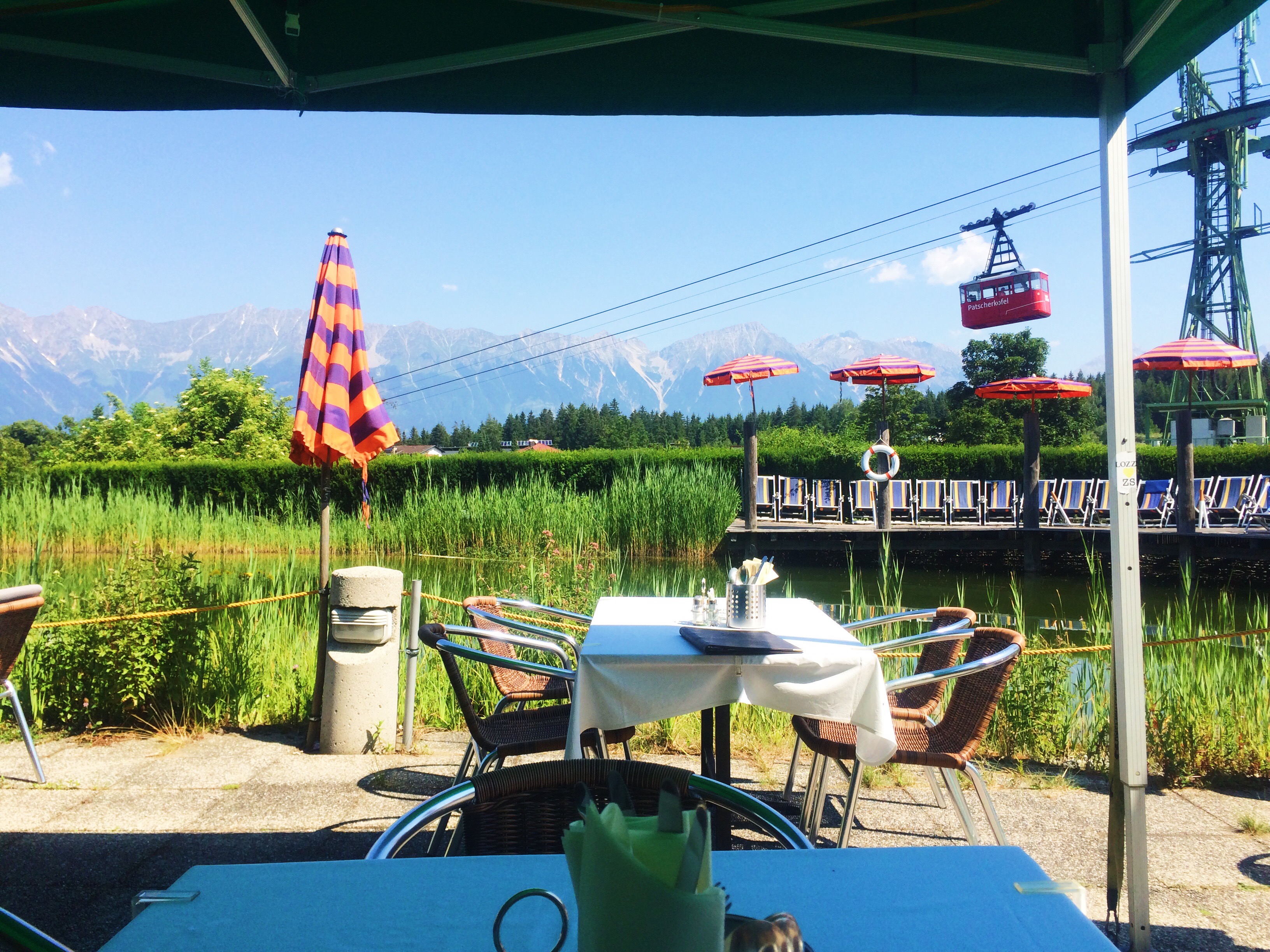 {our hotel was a lovely place to sit outside.}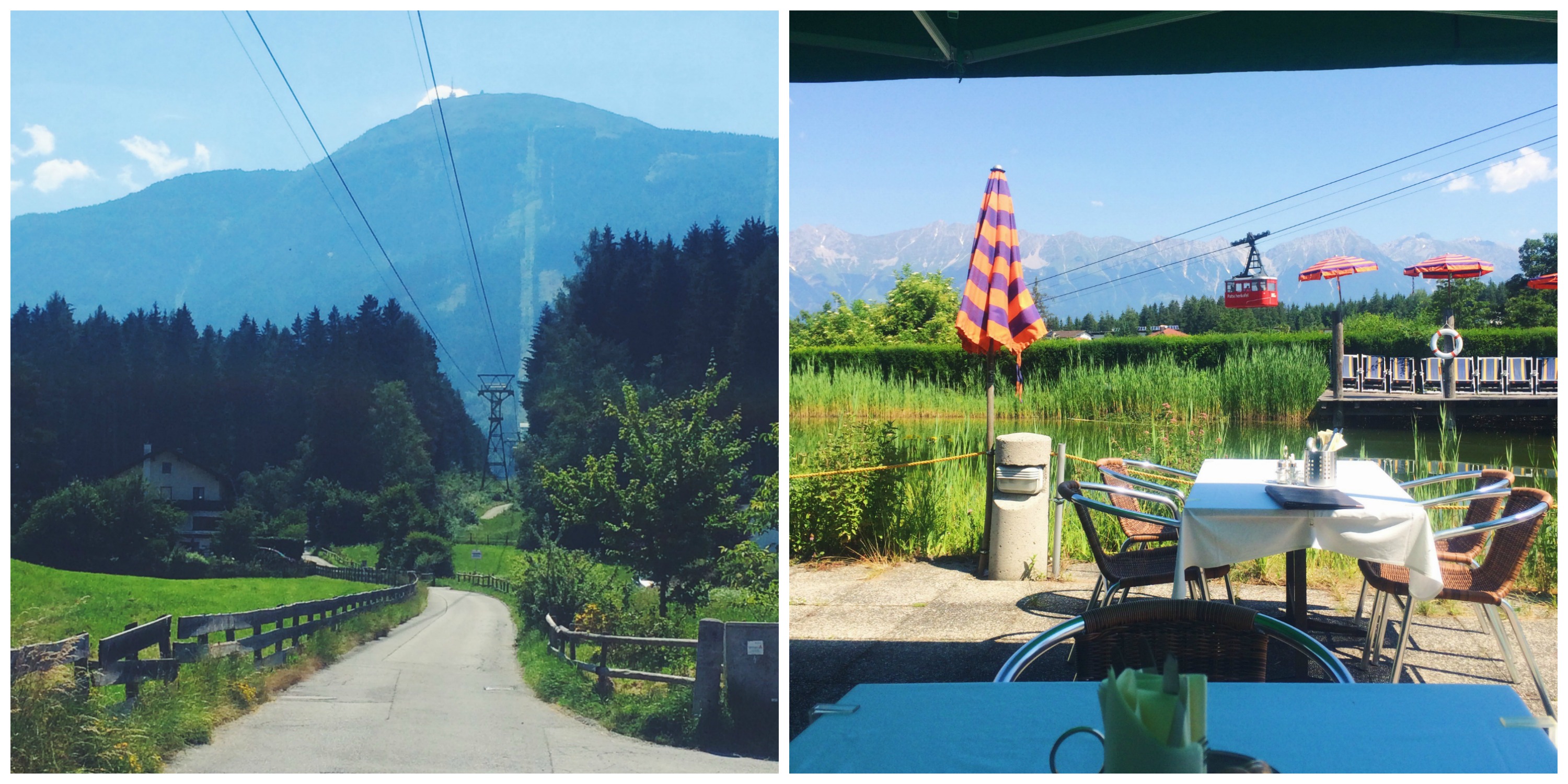 {watching the cable car}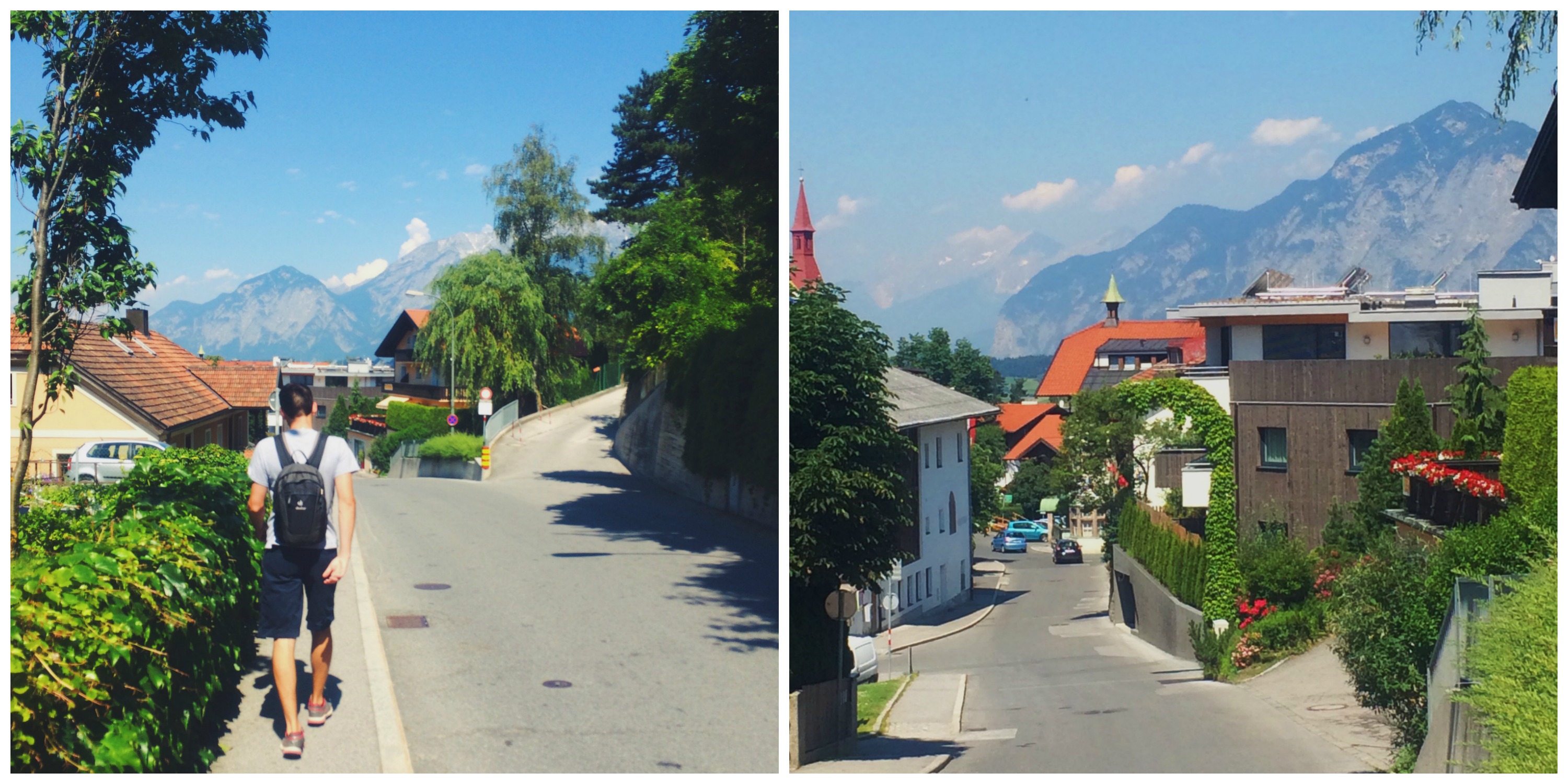 {i think you maybe pronounce igls "eagles," but we fondly called it "iggles."  rhymes with giggles.  haha}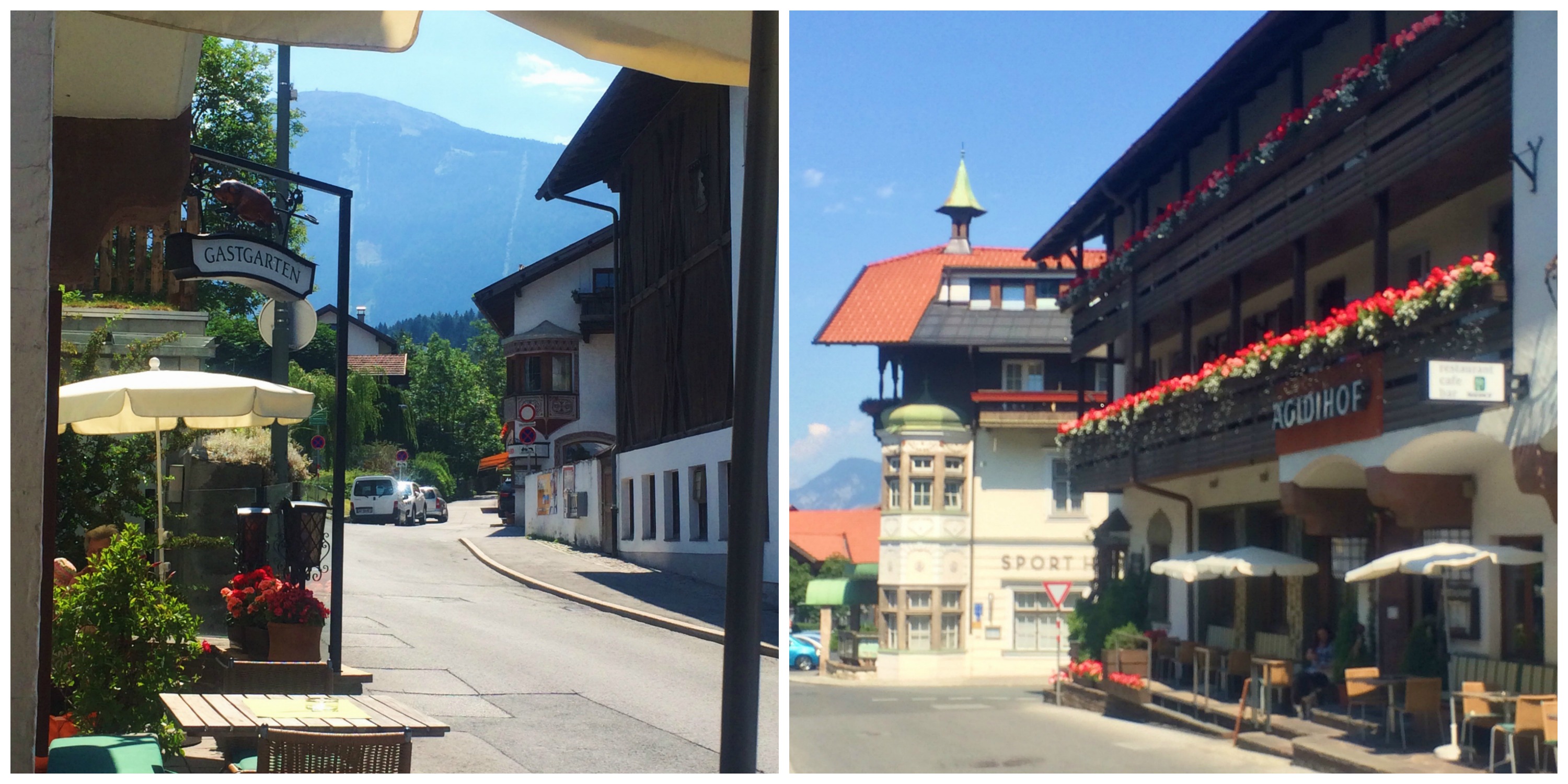 {all the flowers were so pretty!}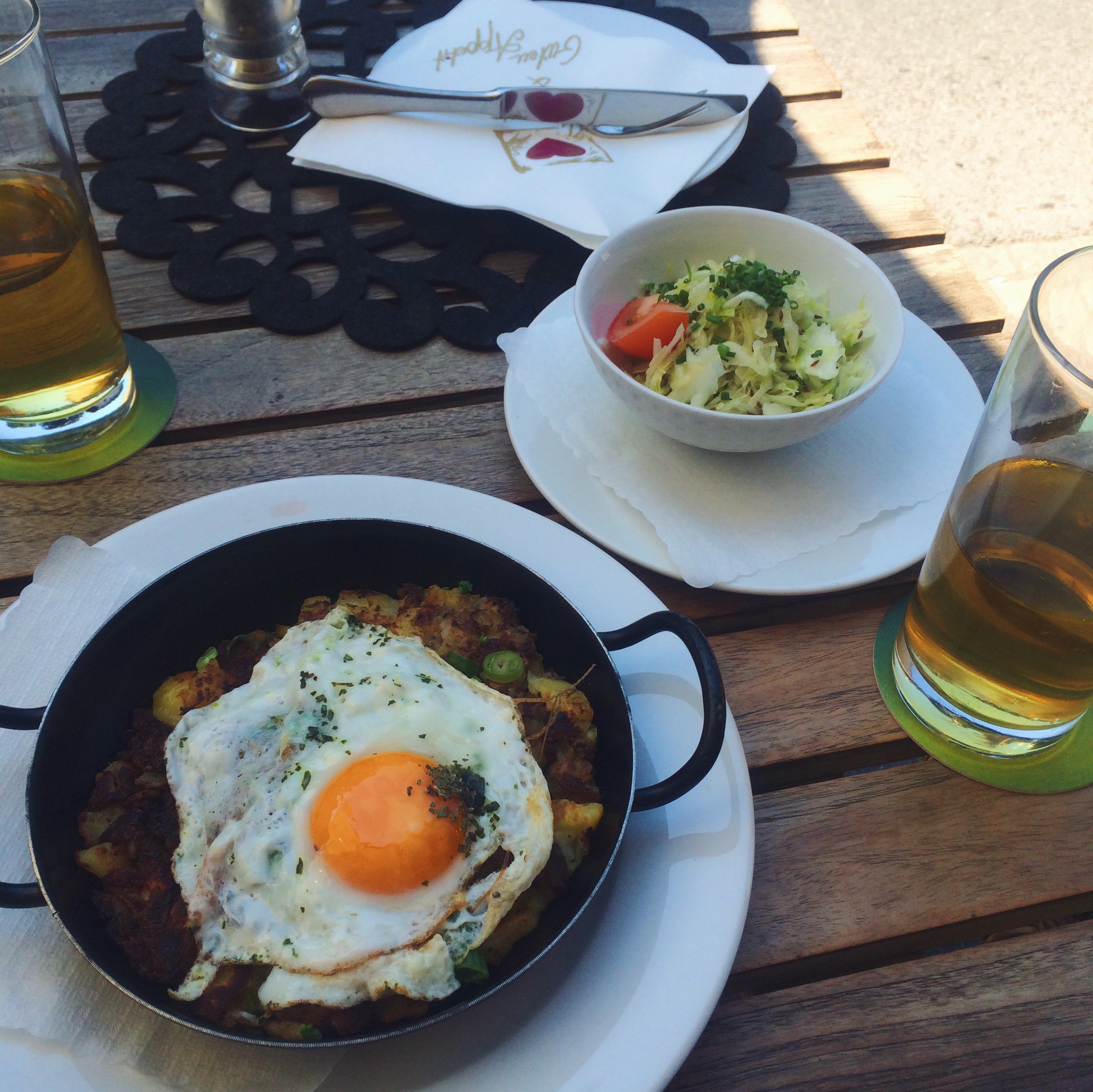 {for lunch, i had "traditional tyrolean dish" – potatoes and beef hash topped with a fried egg – plus a cabbage salad with oil, vinegar, fennel seeds, and tomatoes.  mike had stuffed pasta which was very similar to the pasta or dumplings or whatever they were that we had had the day before.  so so delicious!}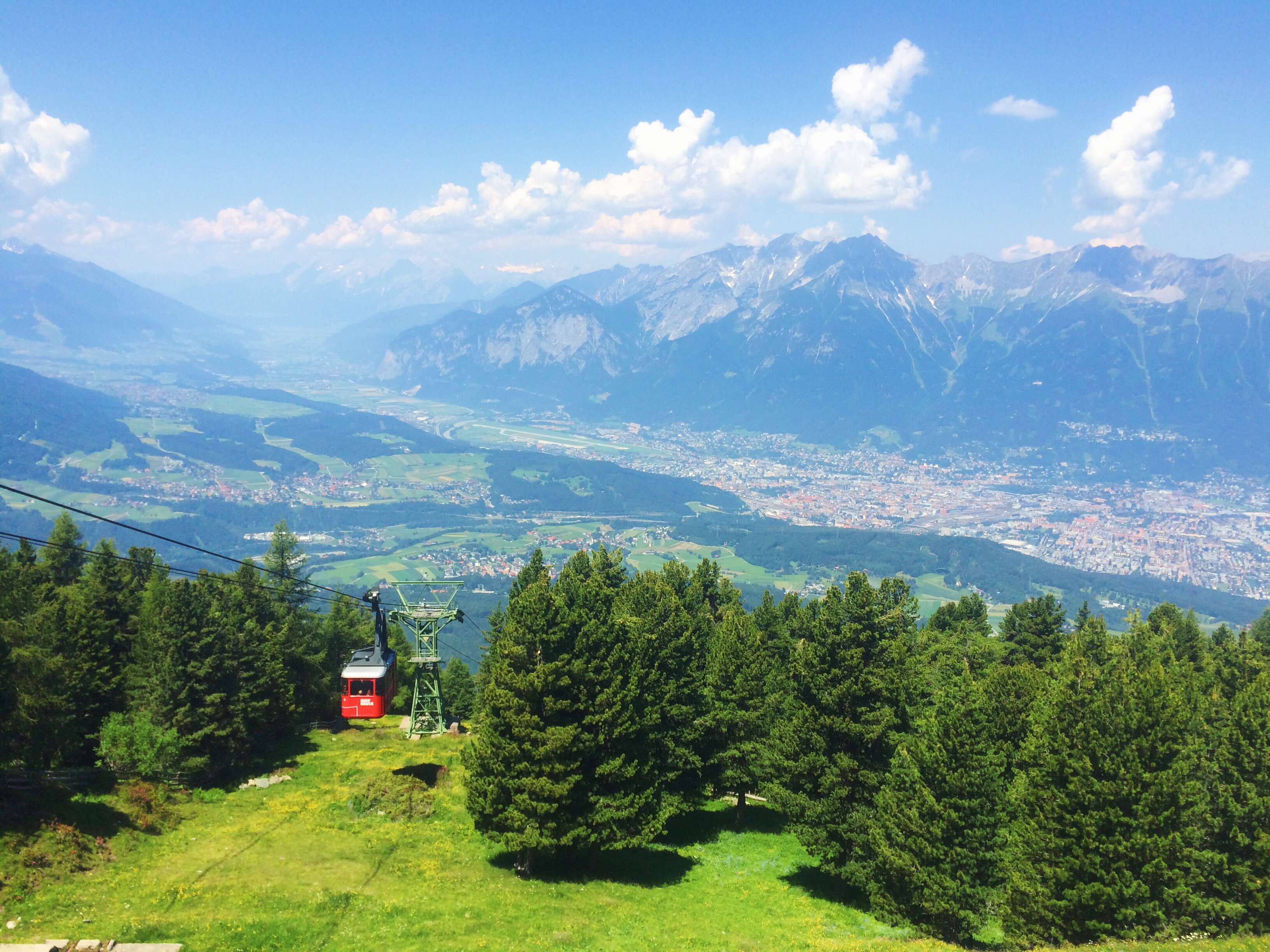 {after lunch that day, we took the cable car about 10-15 minutes up the mountain… we were already a good way up the mountain since we started in igls, and you can see that innsbruck was a long way down…}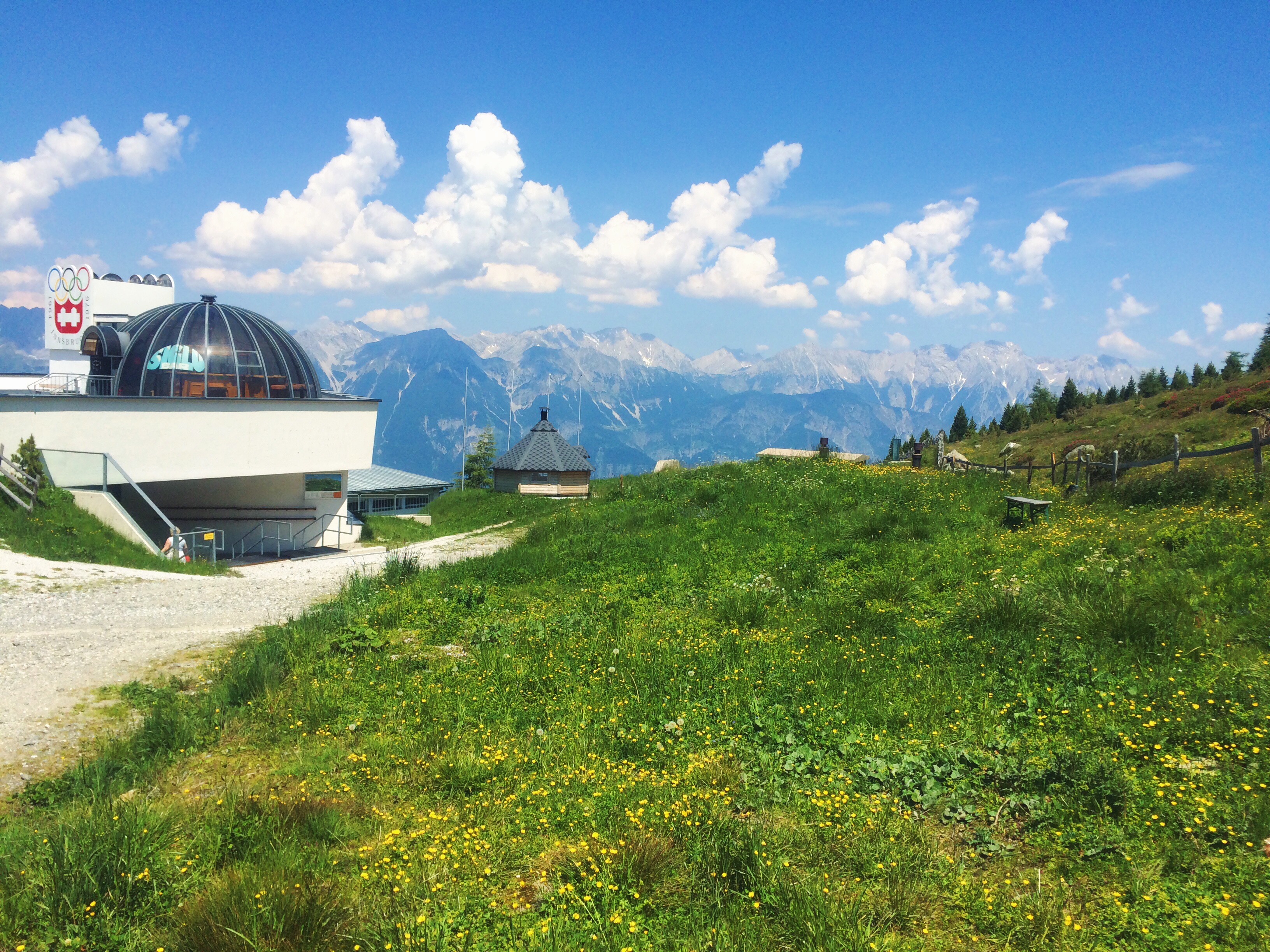 {…and this was where our hike began!}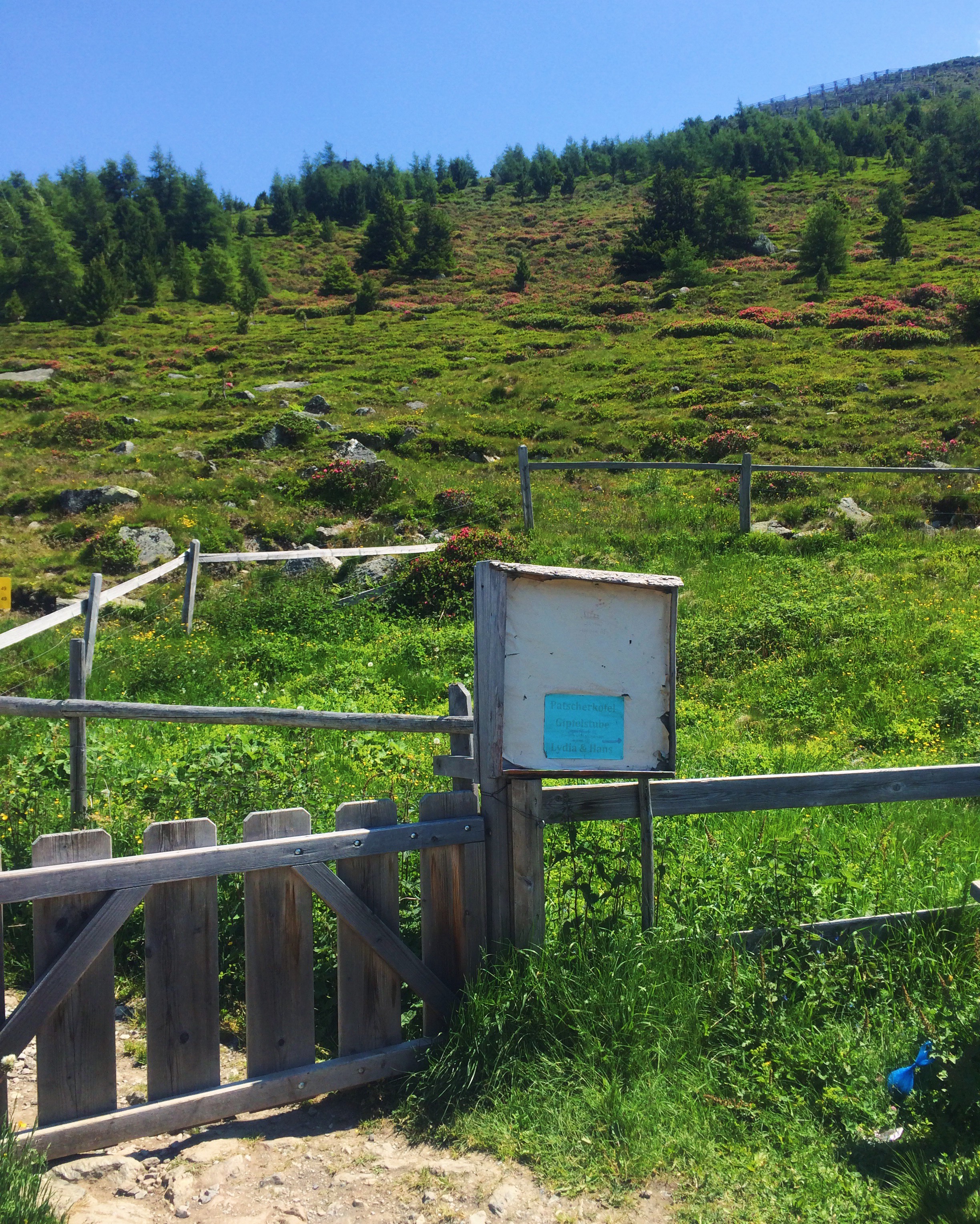 {the trailhead}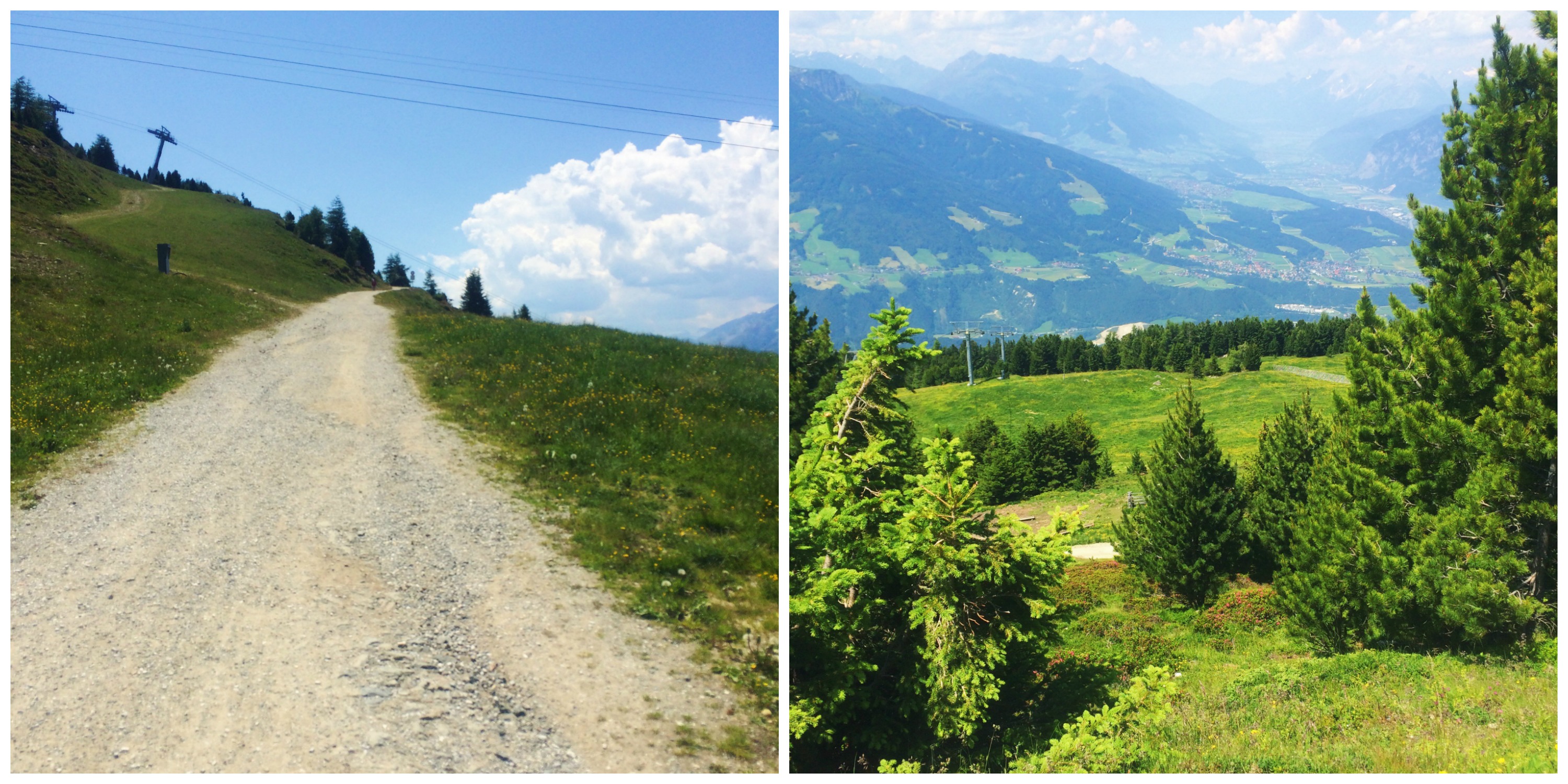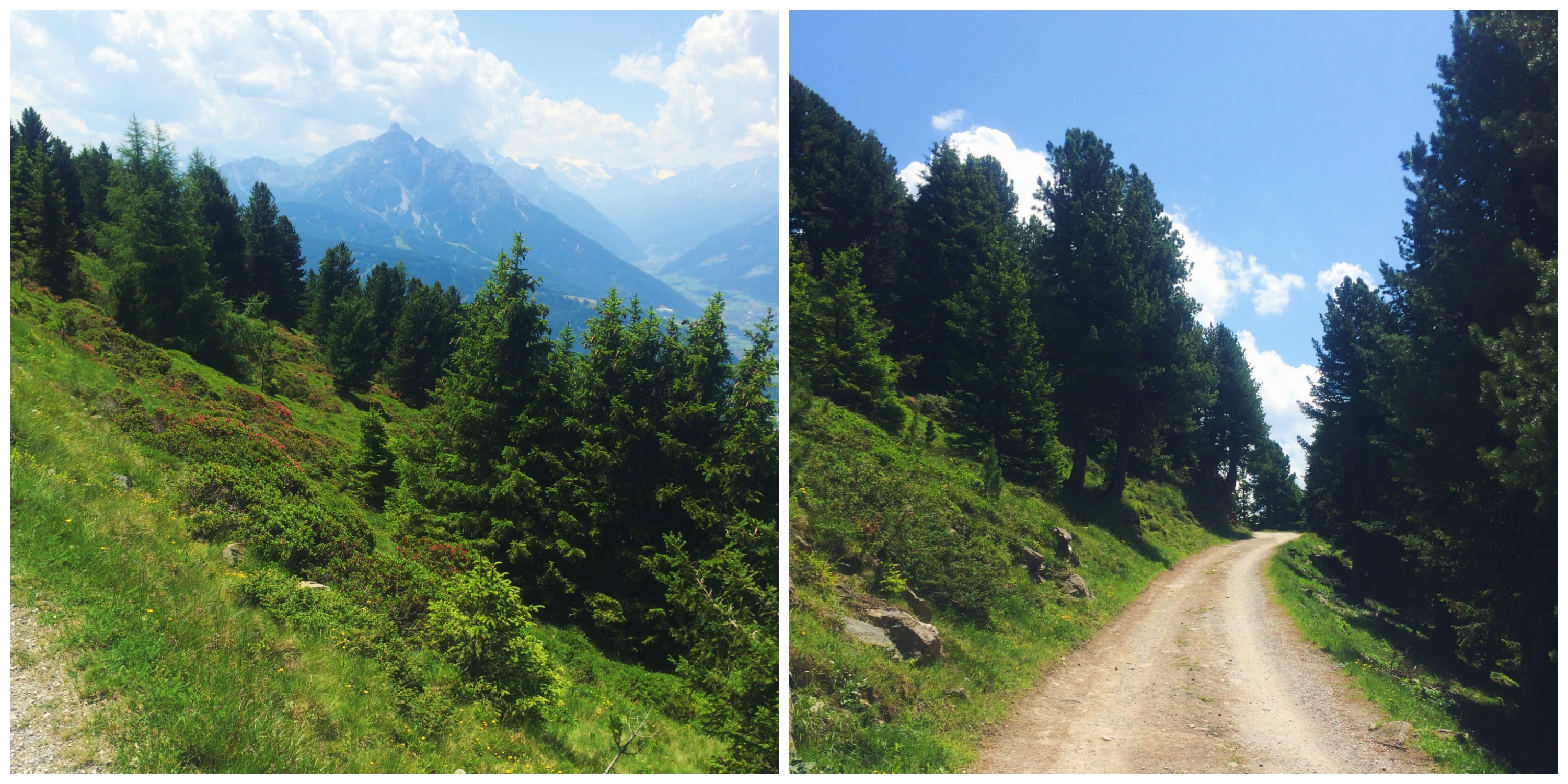 {up up up}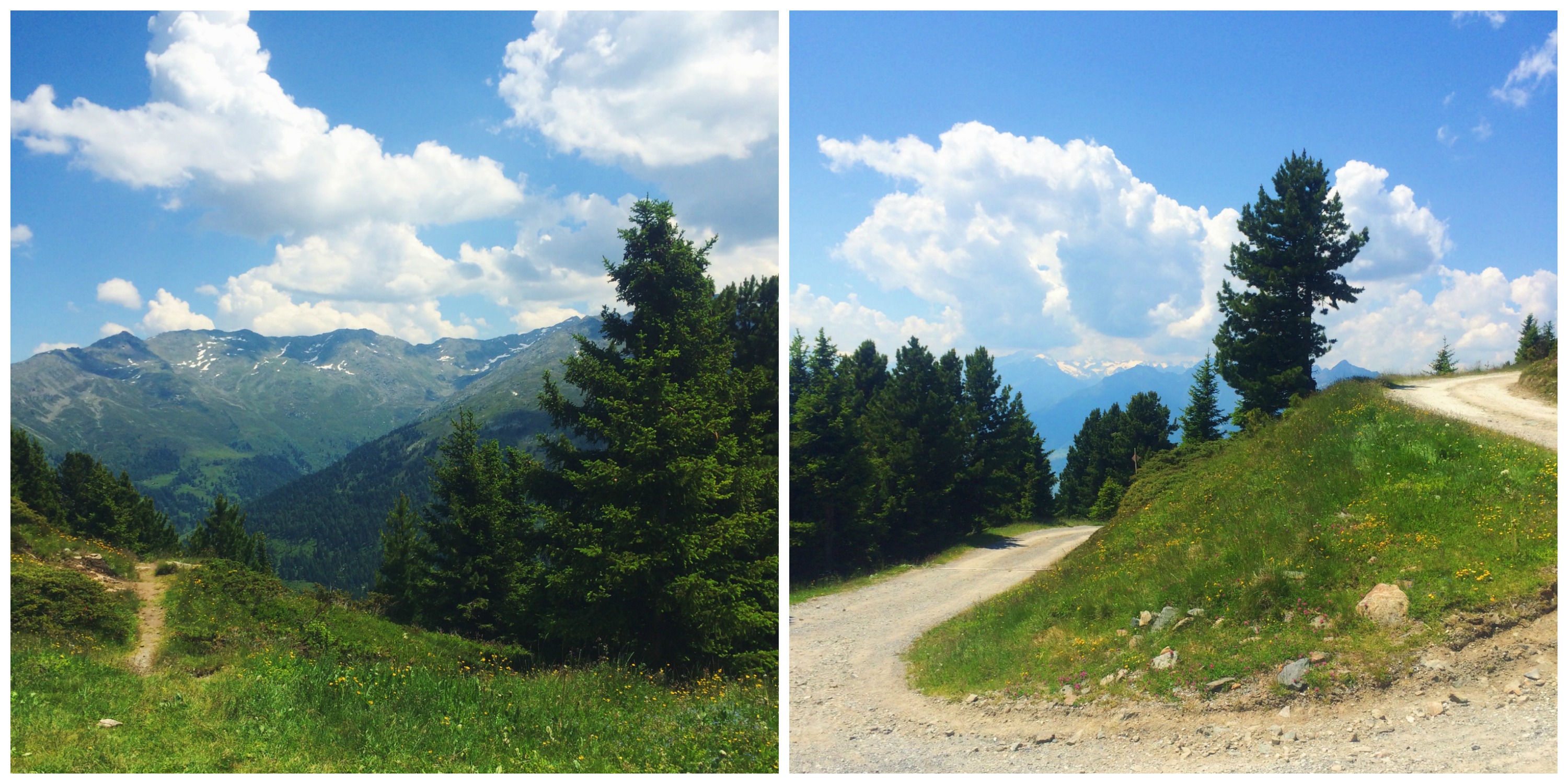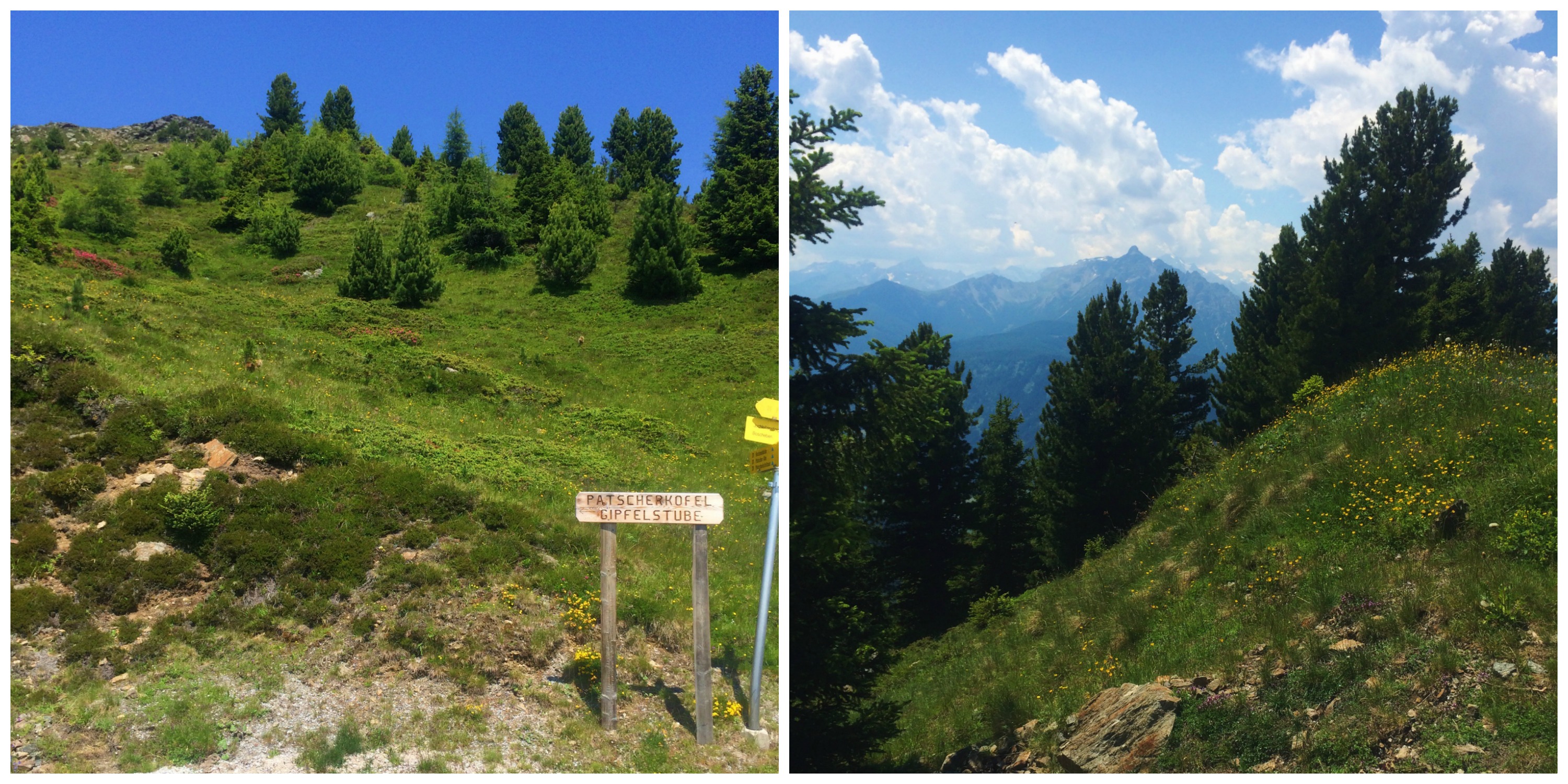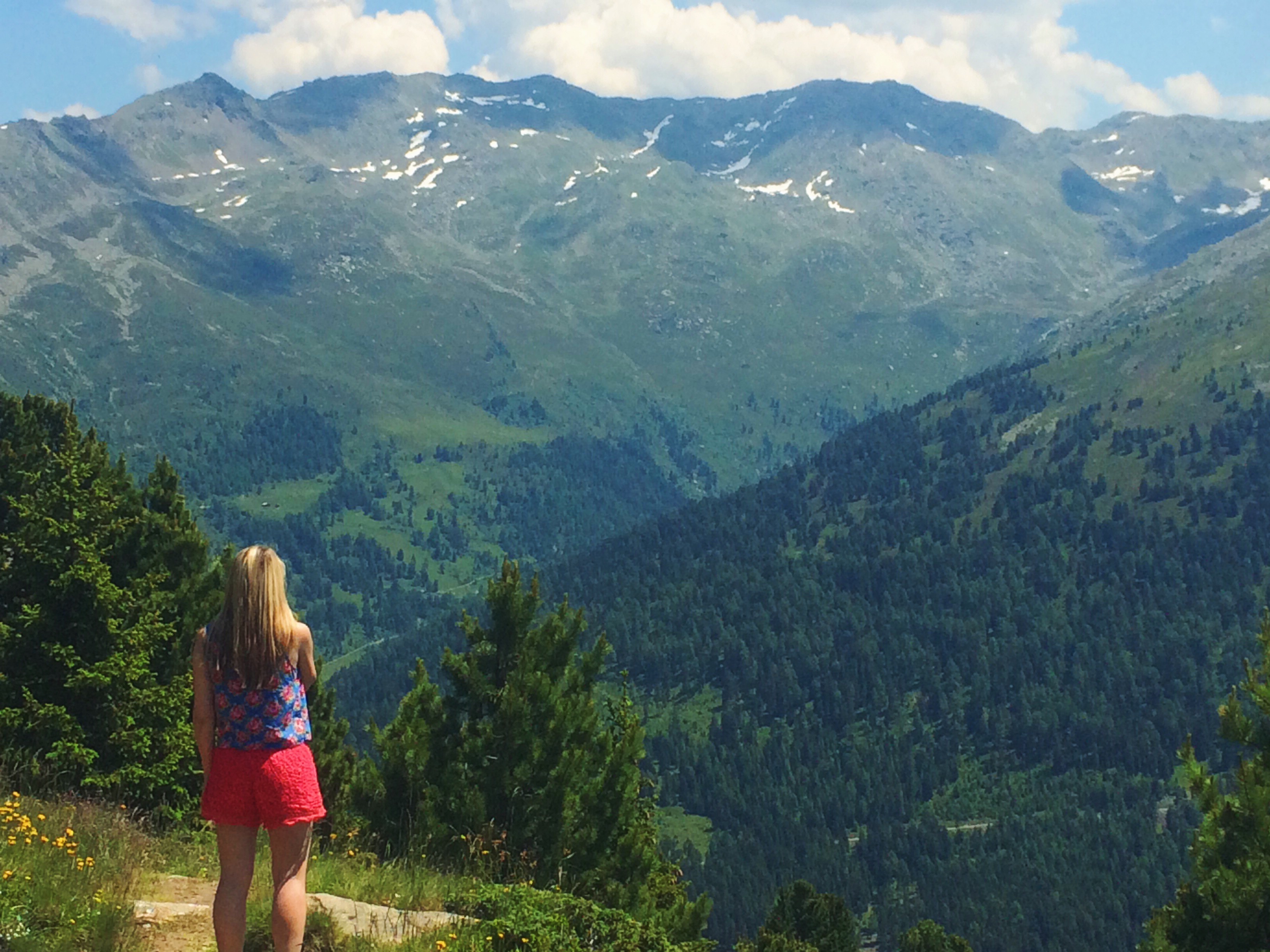 {that view though}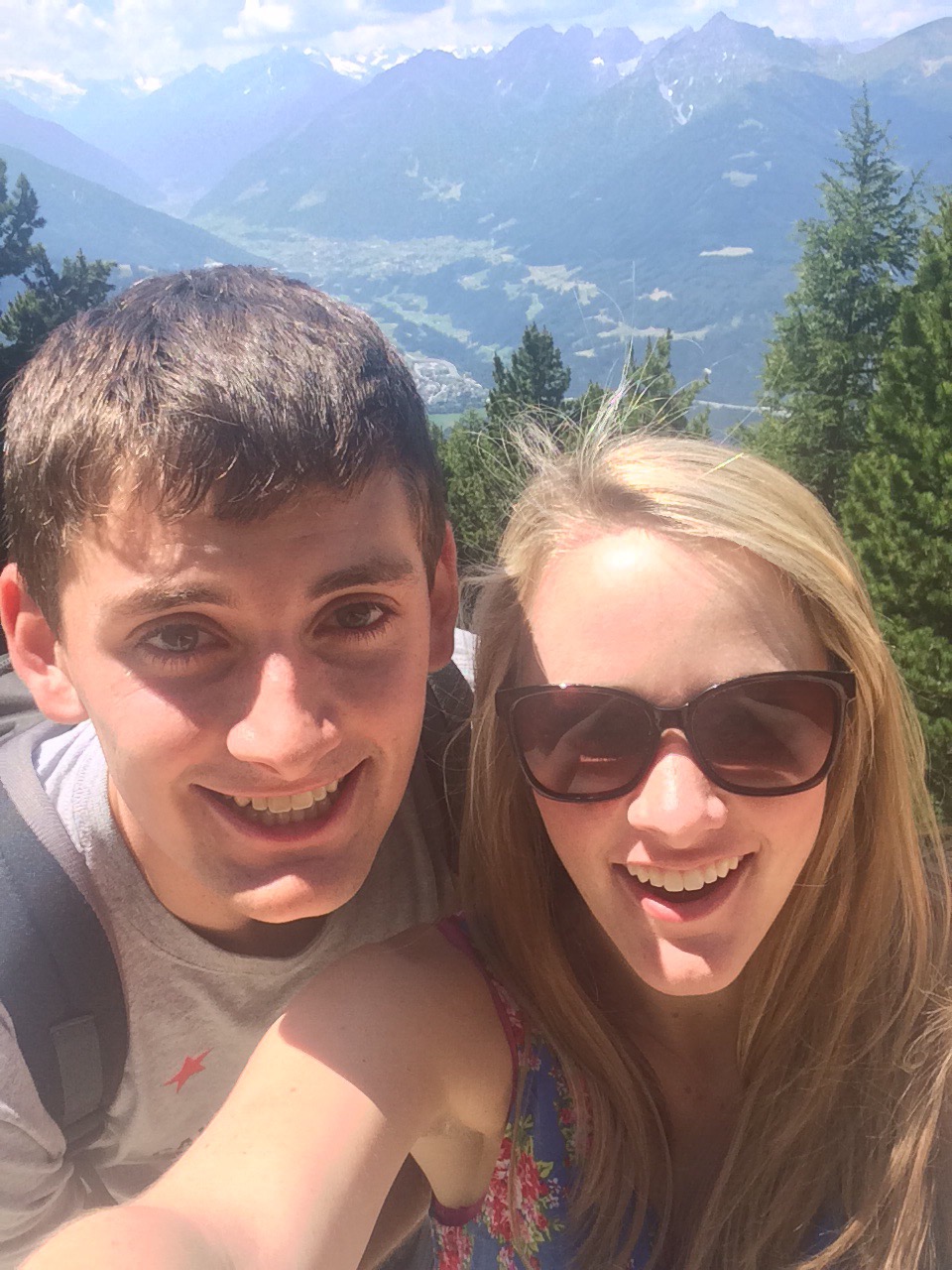 {i have rooster hair!!!  ugh}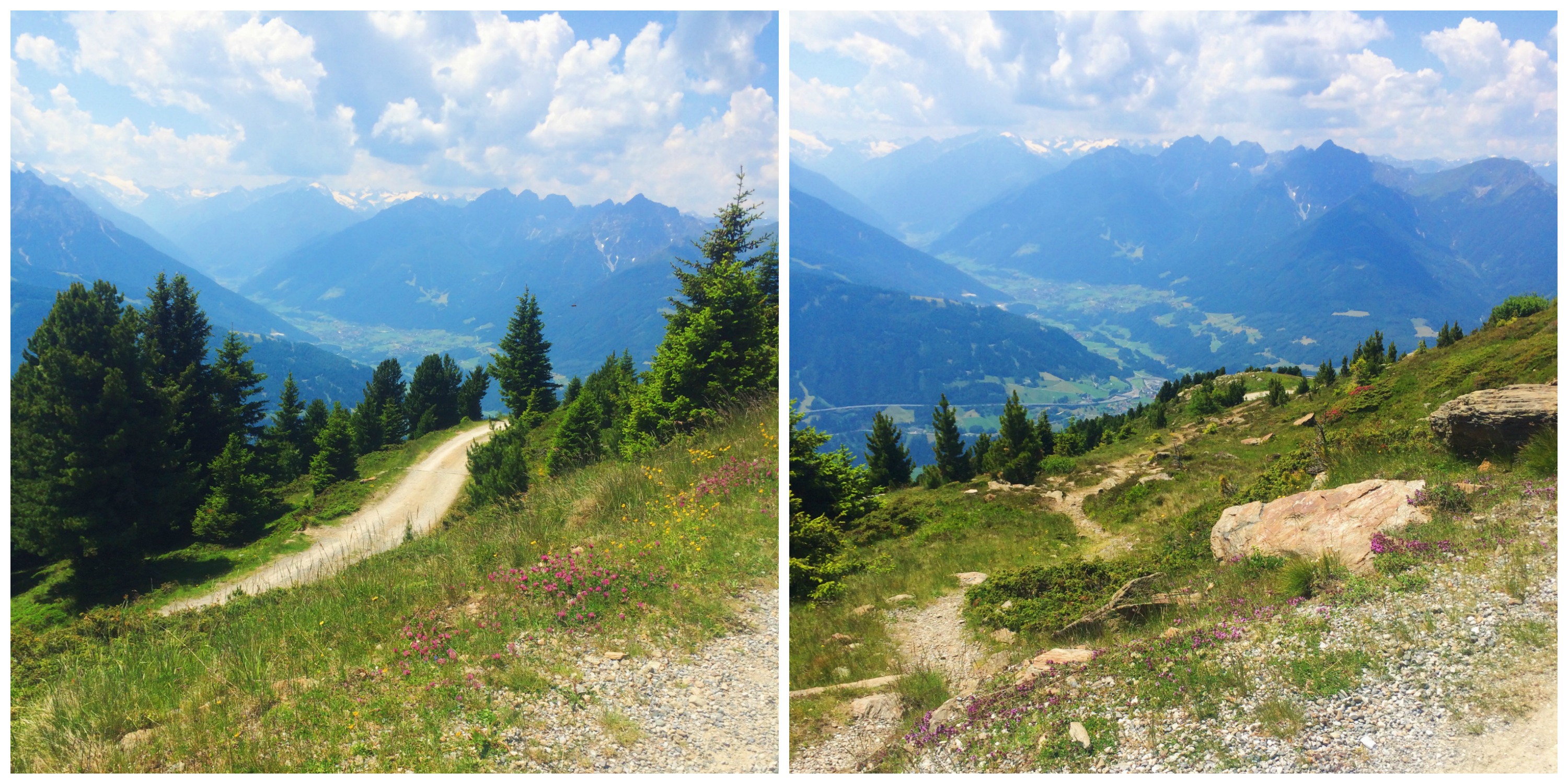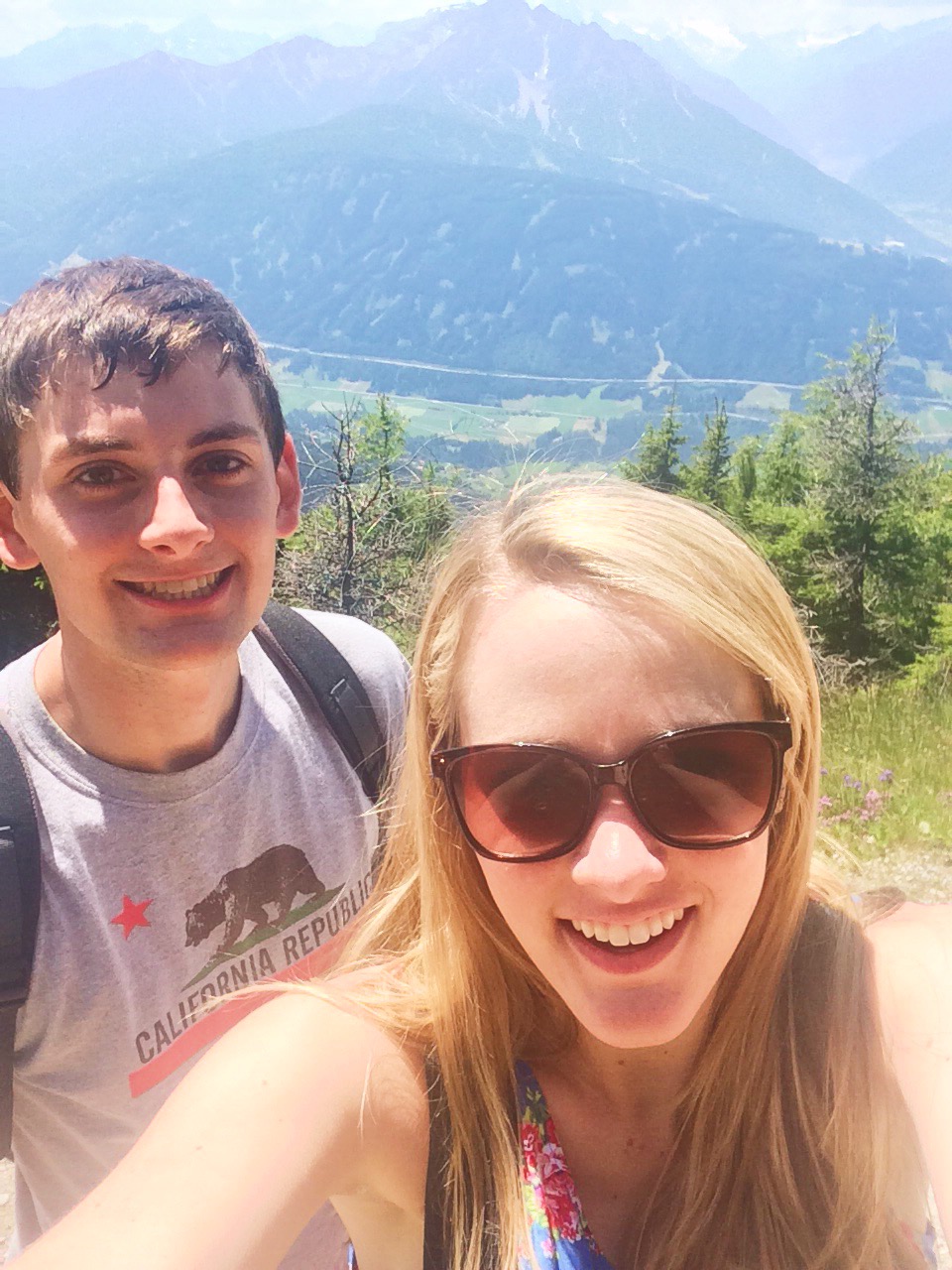 {hiking the alps!!! AHHHHHHH!!!!}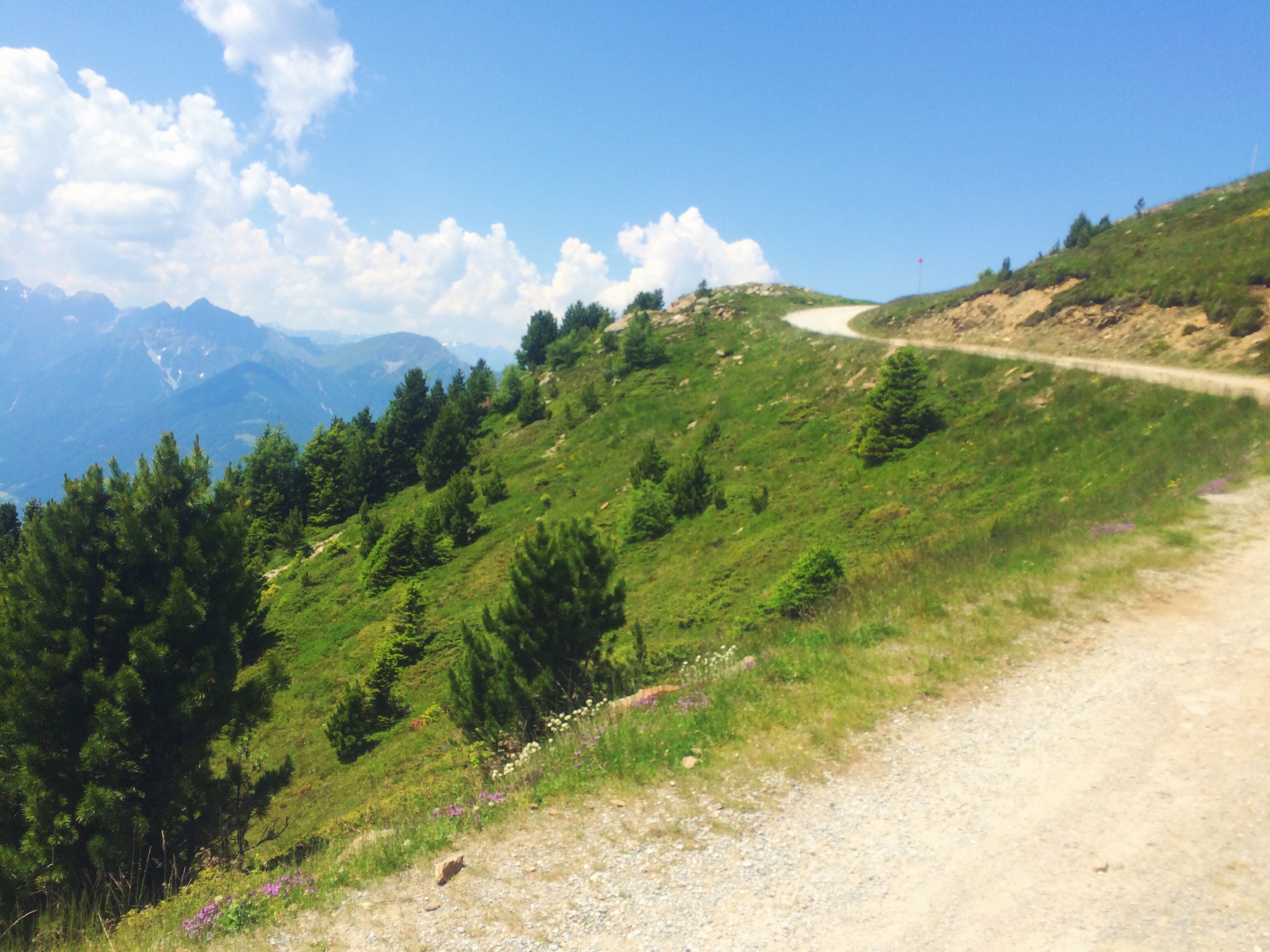 {since i didn't pack any hiking shoes, or even athletic shoes, i was thankful that the whole way up the mountain was an actual path.  my vans did me just fine!}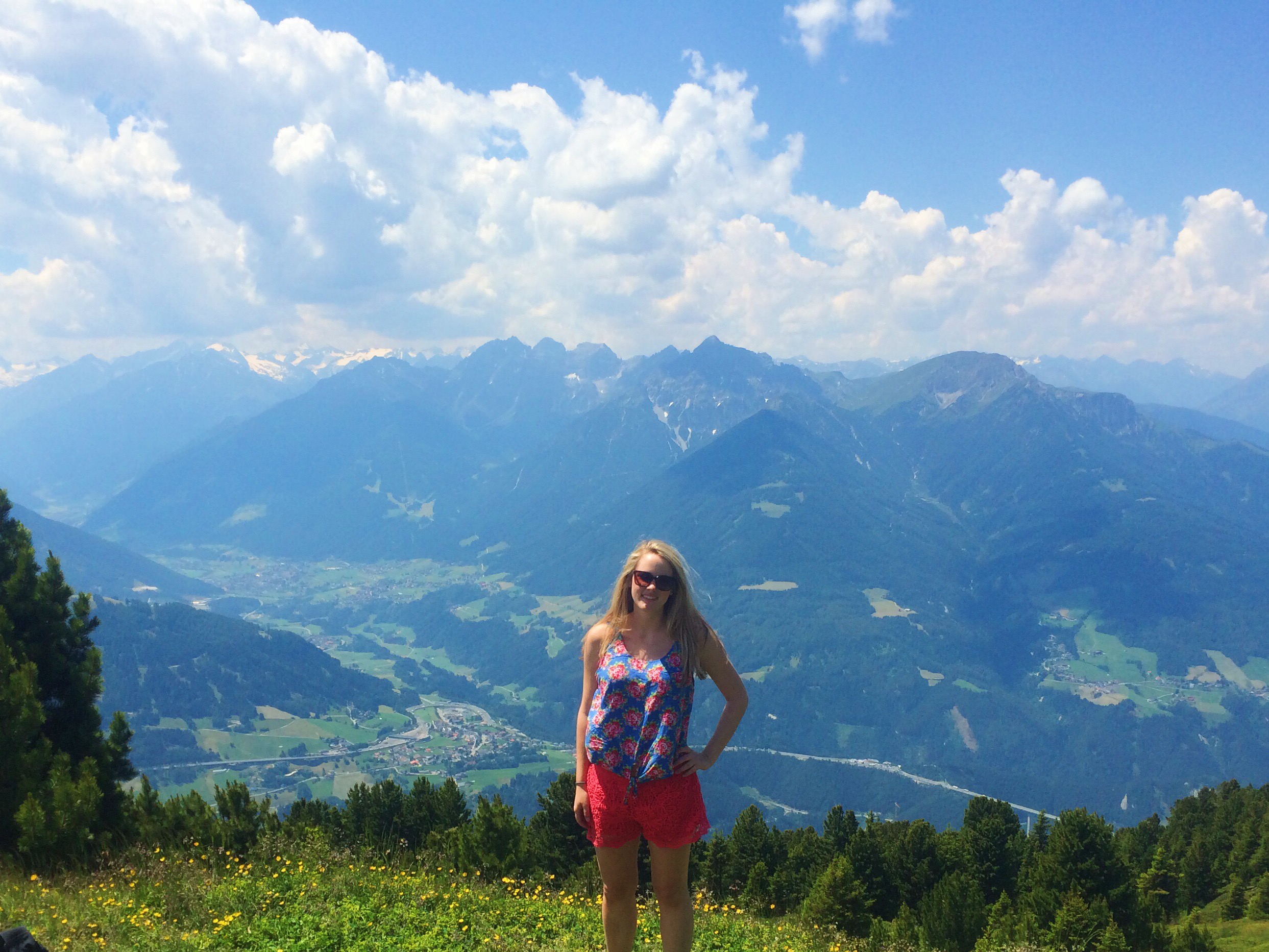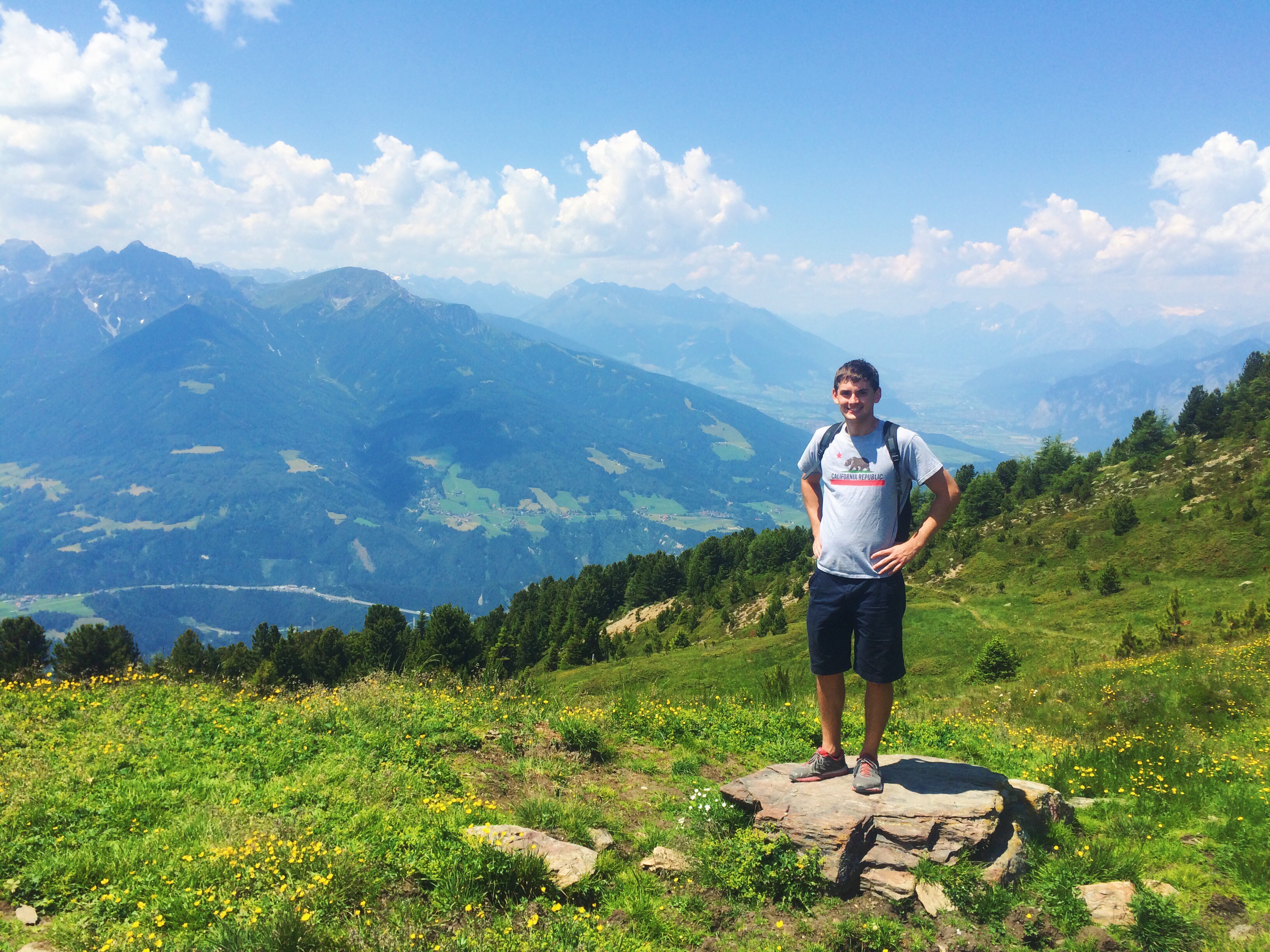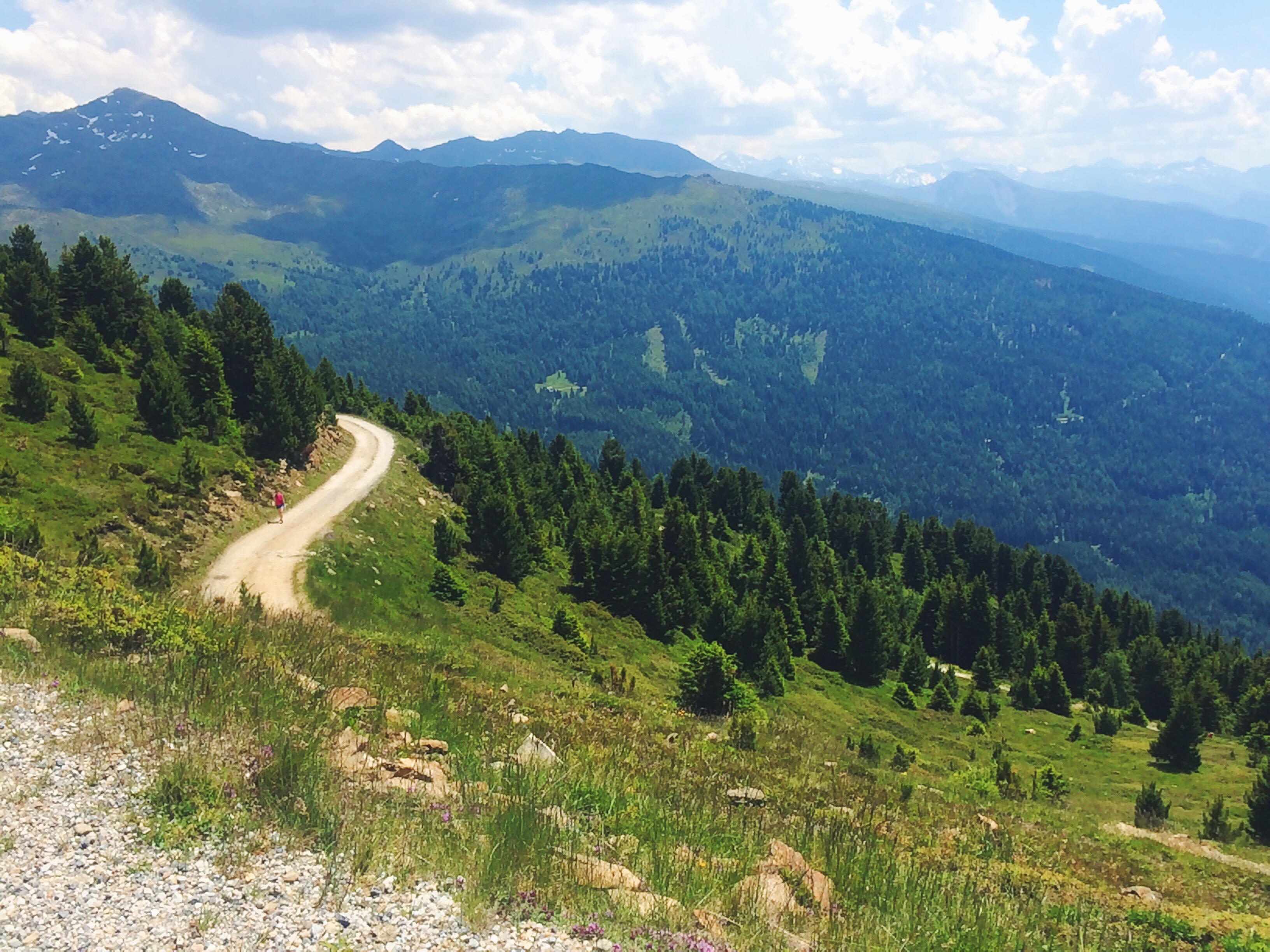 {i spy… a tiny person on that path below [where we had just come from].  it was amazing to me how quickly we were ascending with these paths that wind up the mountain, despite the fact that the inclines looked minimal.  but we felt them… that's for sure!!  the burning calves and sweat told us that it was definitely an incline, ha.}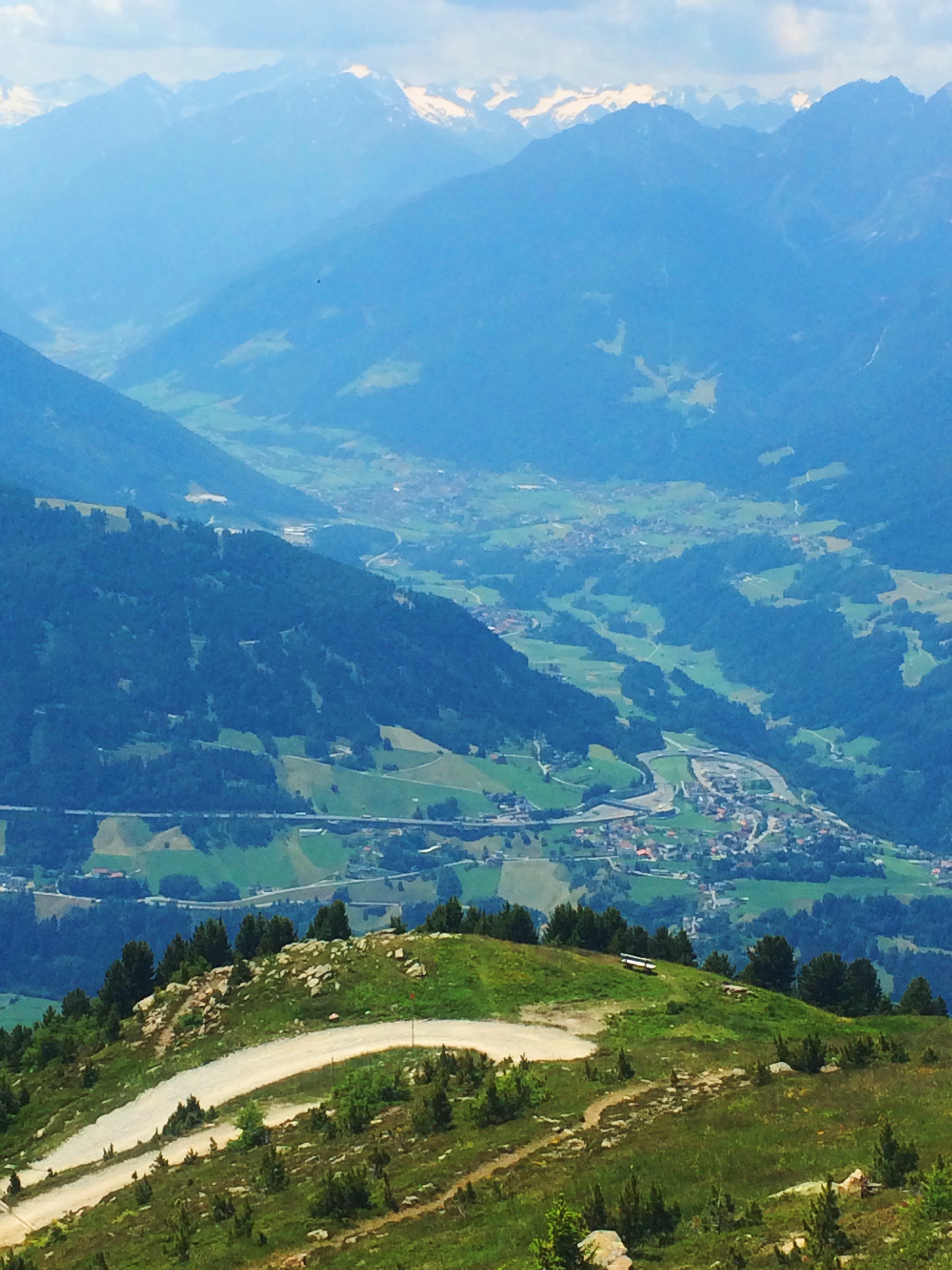 {we took a rest on that little bench down there!}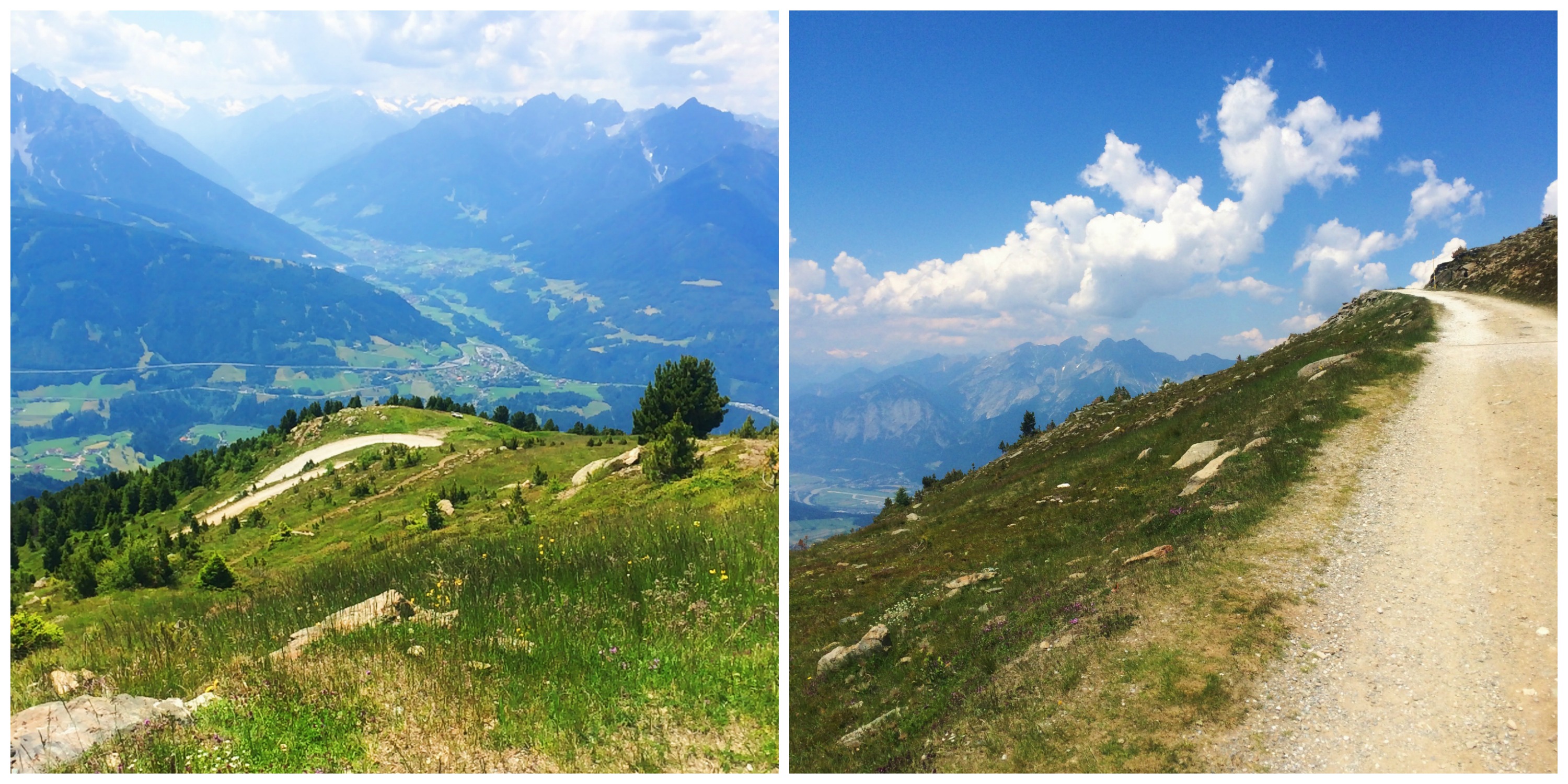 {nearing the top}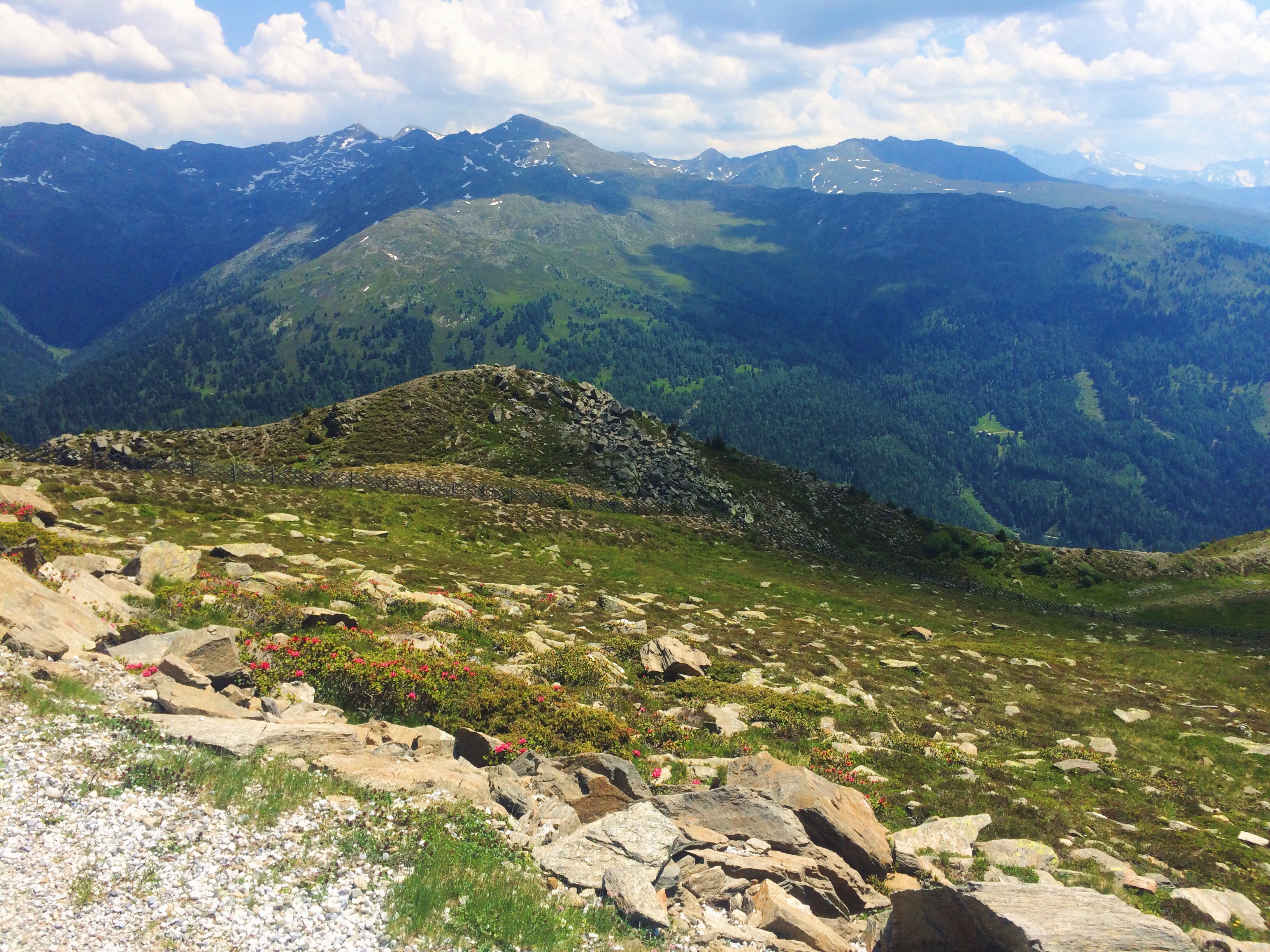 {is this real life?}
{…a bench…}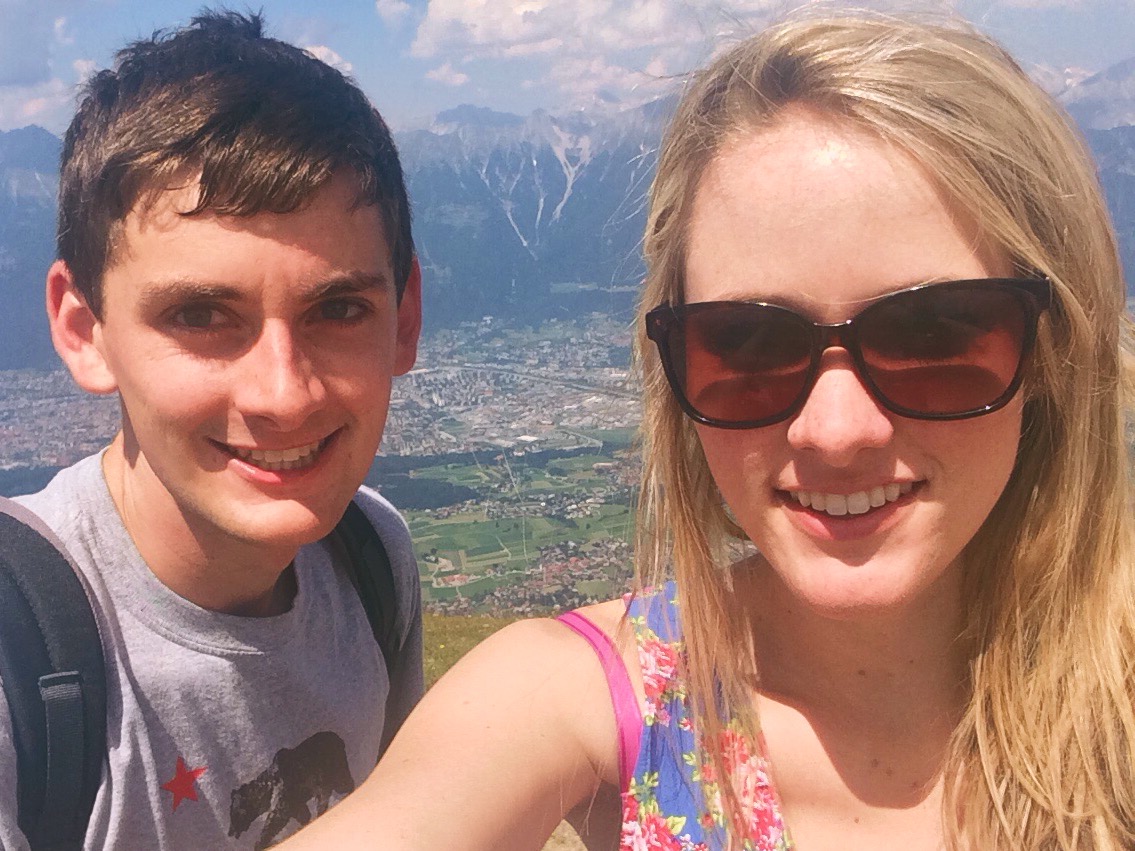 {we were sweaty and a little windblown, but after a 2 hour hike, we made it to the summit.  it wasn't the most challenging hike we've done [thank the lord, given my shoes/outfit situation!], but it was definitely one of the coolest.  if not THE coolest!  we were thankful that the cable car helped us a bit.  okay, a lot.}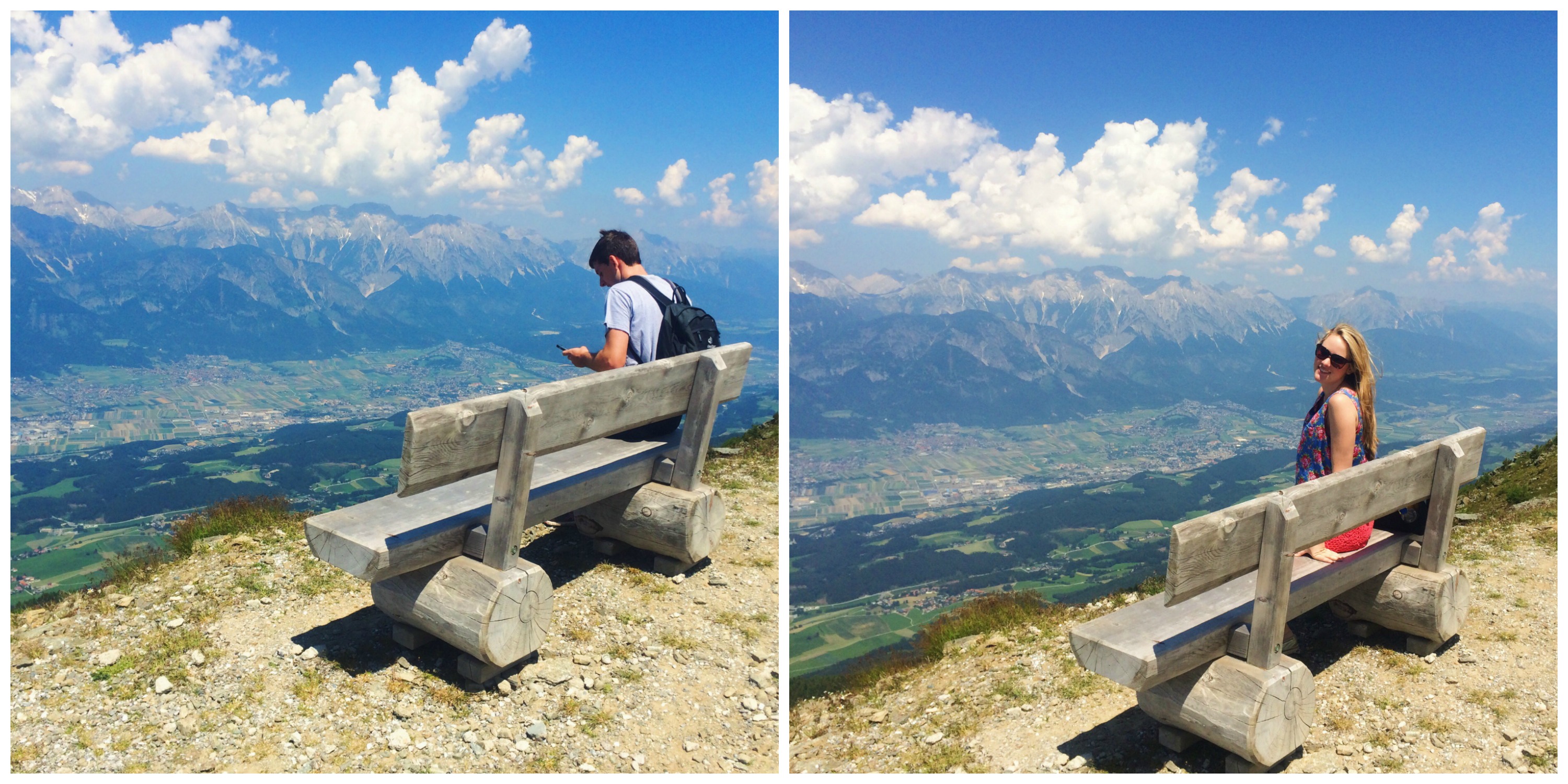 {at the summit!  the craziest thing was how far down everything was.  when you go to colorado, you can be up in the mountains where it's snowy and cold, and yet if you were to go to a mountaintop and look down, it doesn't feel as high as when you're looking down at the towns here and they're tiny clusters of dots.  so surreal!  i guess the altitude is higher overall in colorado, hence the snow, but the alps just seem to pop straight up so you can see everything below… it was very interesting to me.}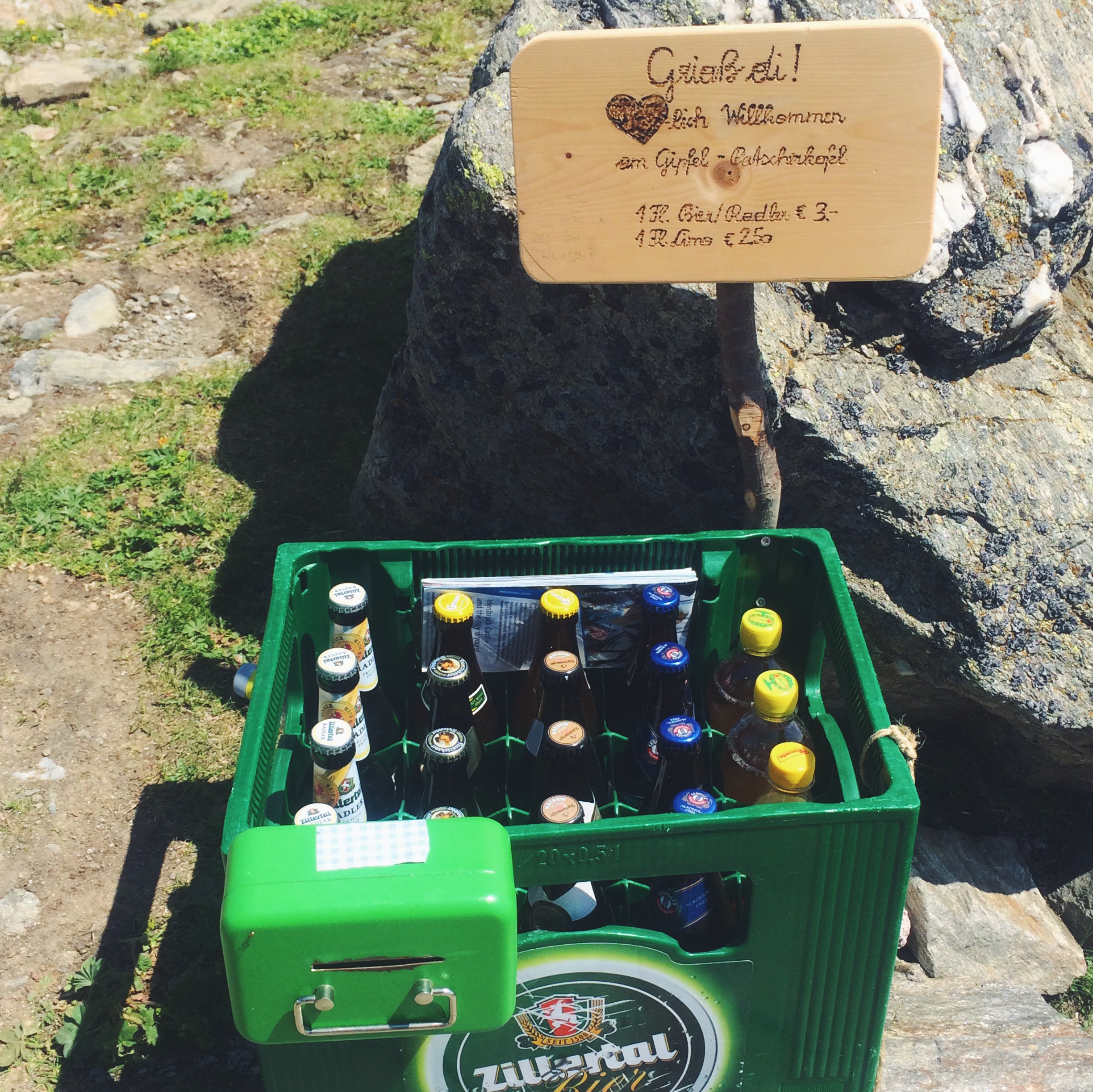 {this was at the top of the mountain – a case of beers and a little bank attached to it with a sign saying to take a beer and to go by the honor system and add some money to the bank when you take.  pretty cool.}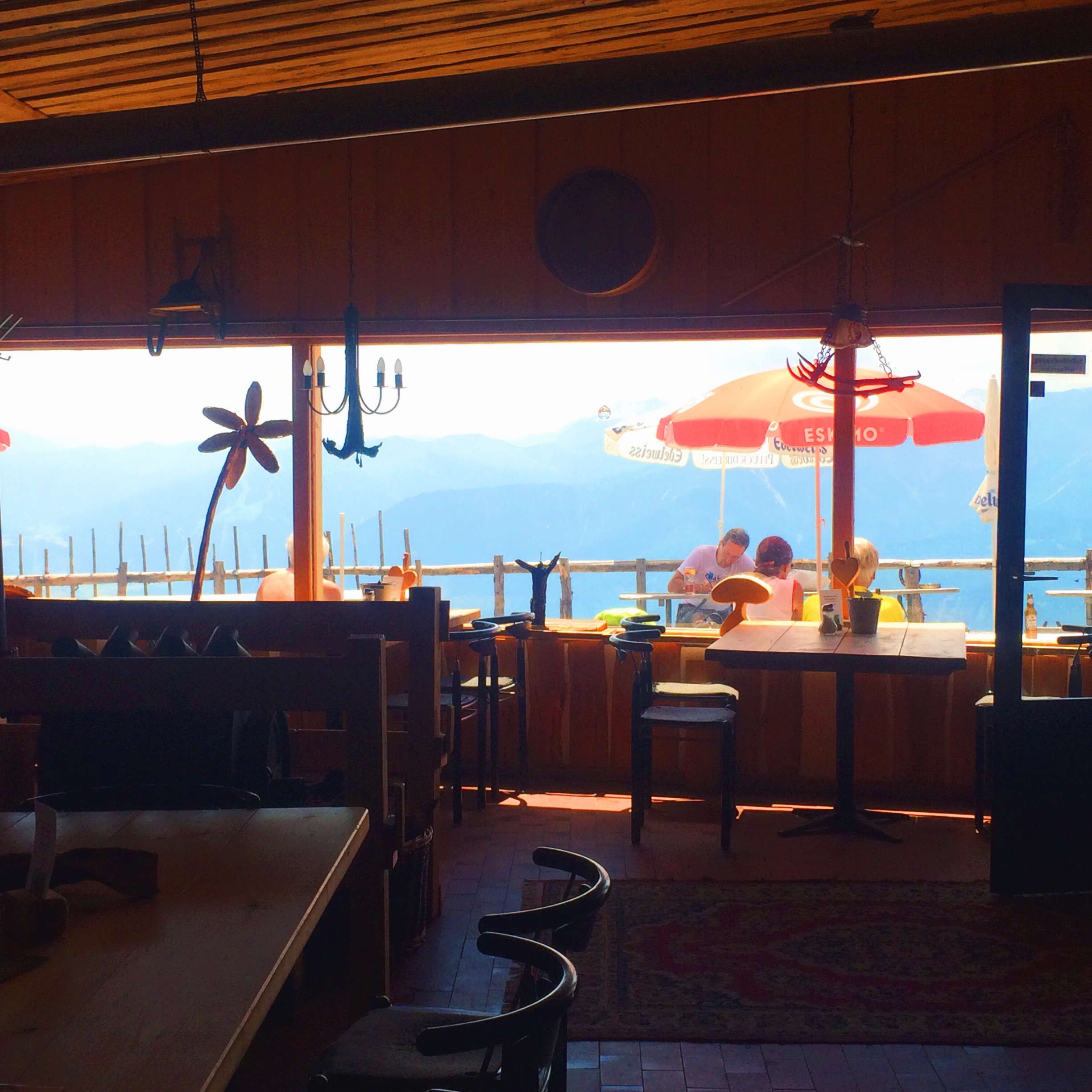 {…we chose to have a cold beer at the restaurant at the top of the mountain instead…}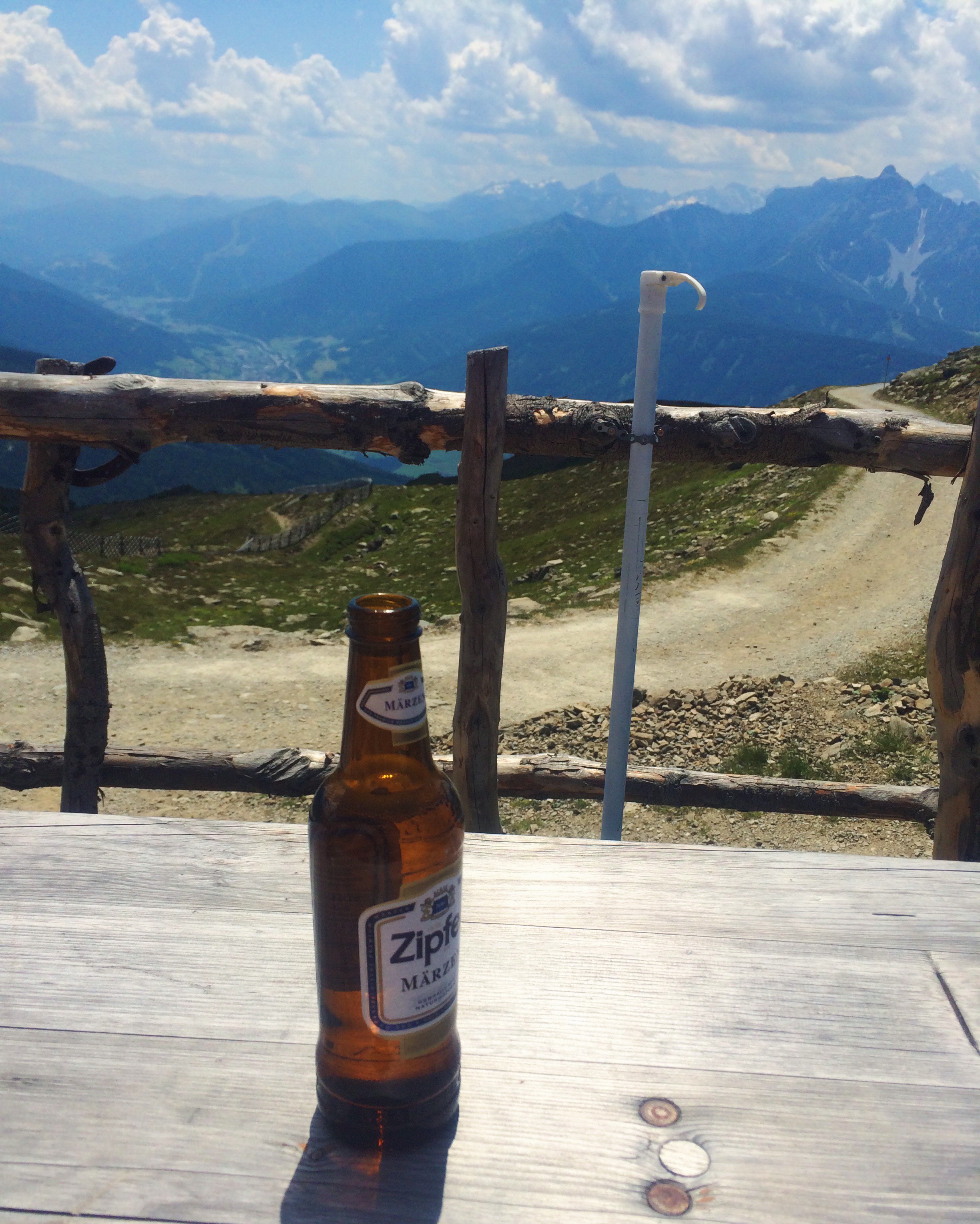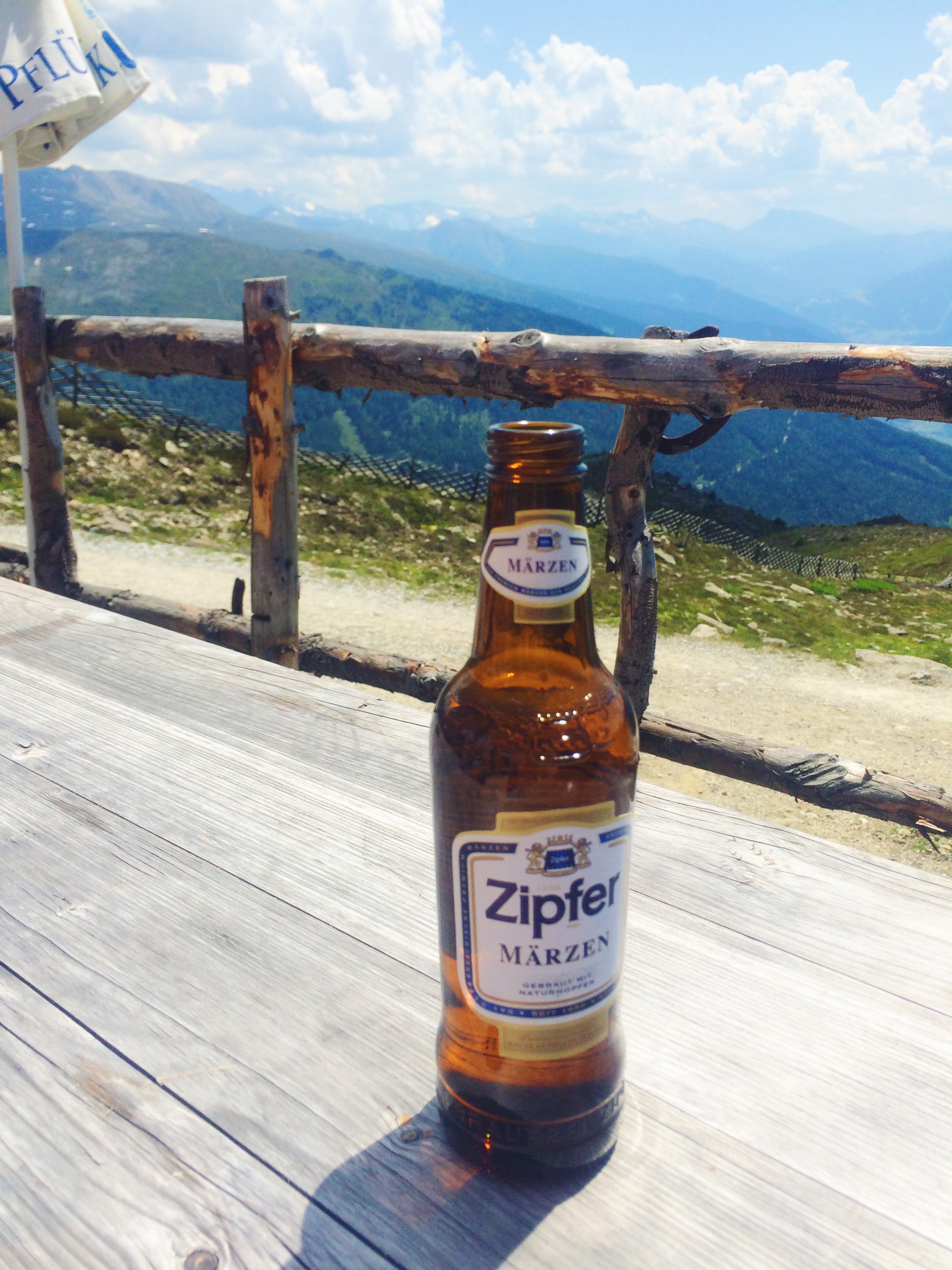 {celebrating our climb!  this was so fun.  and then back down we went!}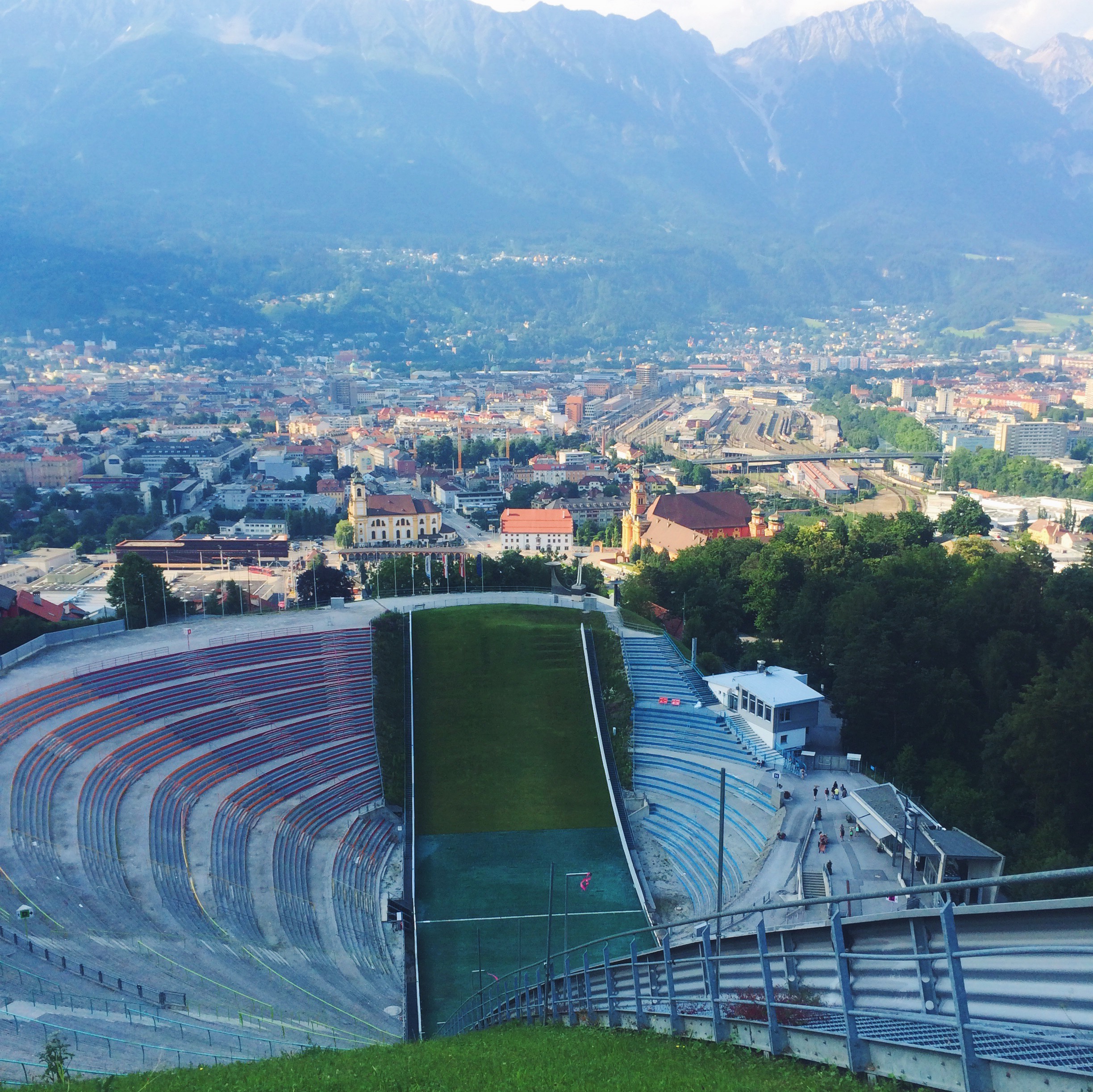 {the bergisal olympic ski jump!}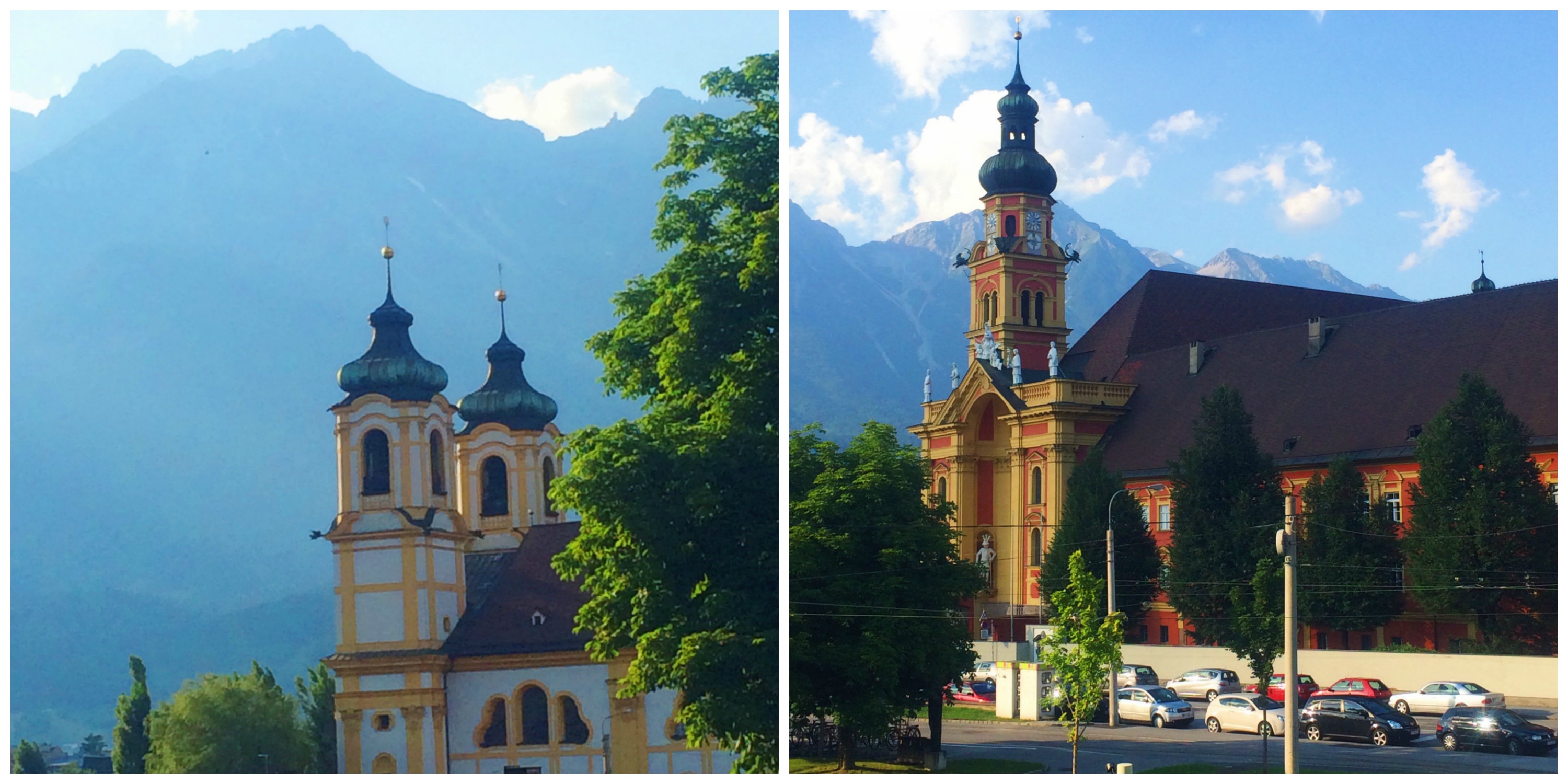 {this.}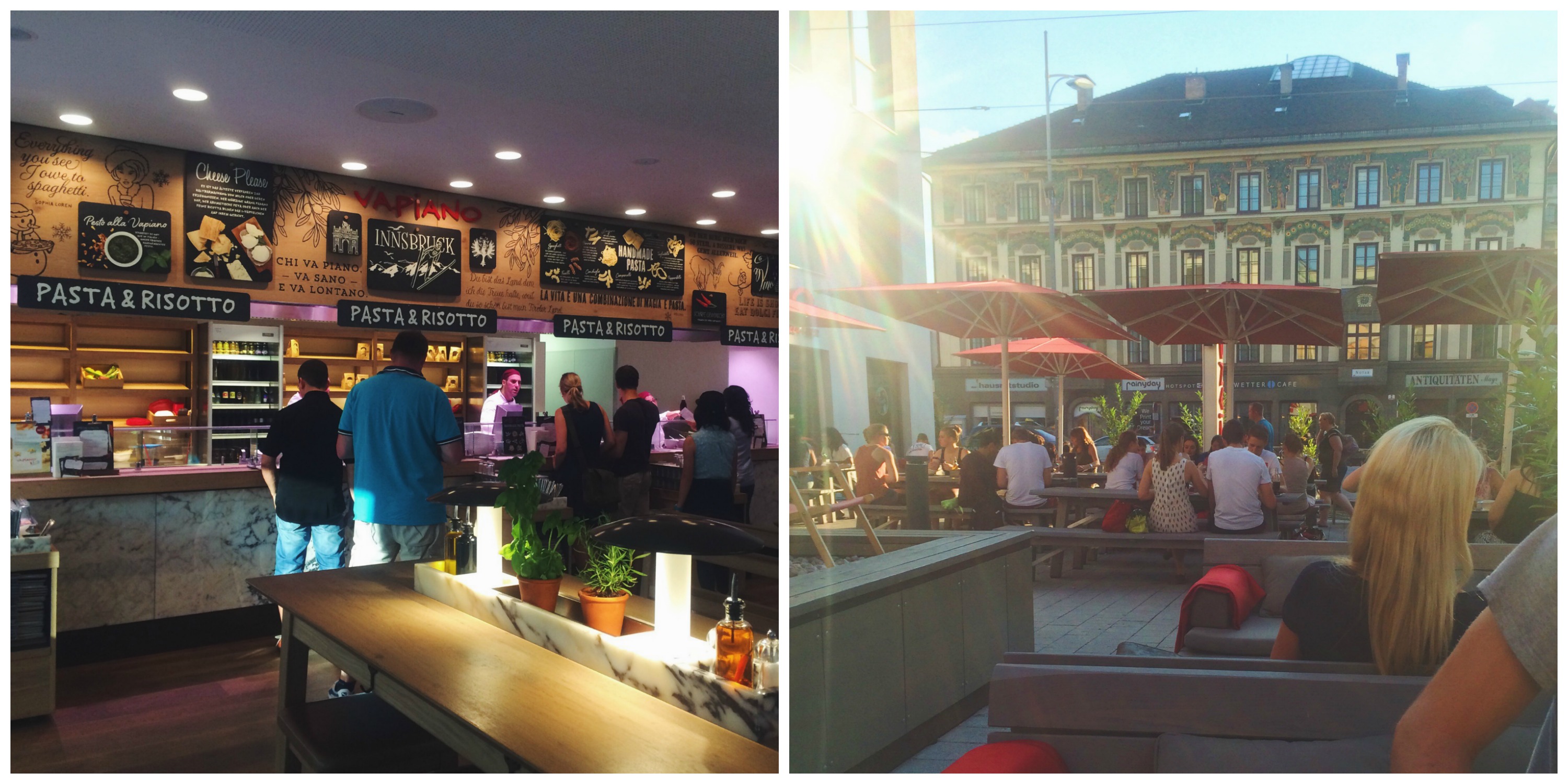 {we had dinner at this place called vapiano.  it's a chain, but a really cool one.  they serve pasta, pizza, risotto, and salads and cook/prepare them right in front of you in a line.  the ingredients were so fresh and much more high-end than your typical fast-casual chain, and it really was a cool concept.  in fact, i told mike that i want to bring it to america, but then i discovered that it's already here in several cities, and it even came to dallas, but it didn't make it here.  bummer!  maybe they'll try again in another location or something.  the one in innsbruck was hopping.}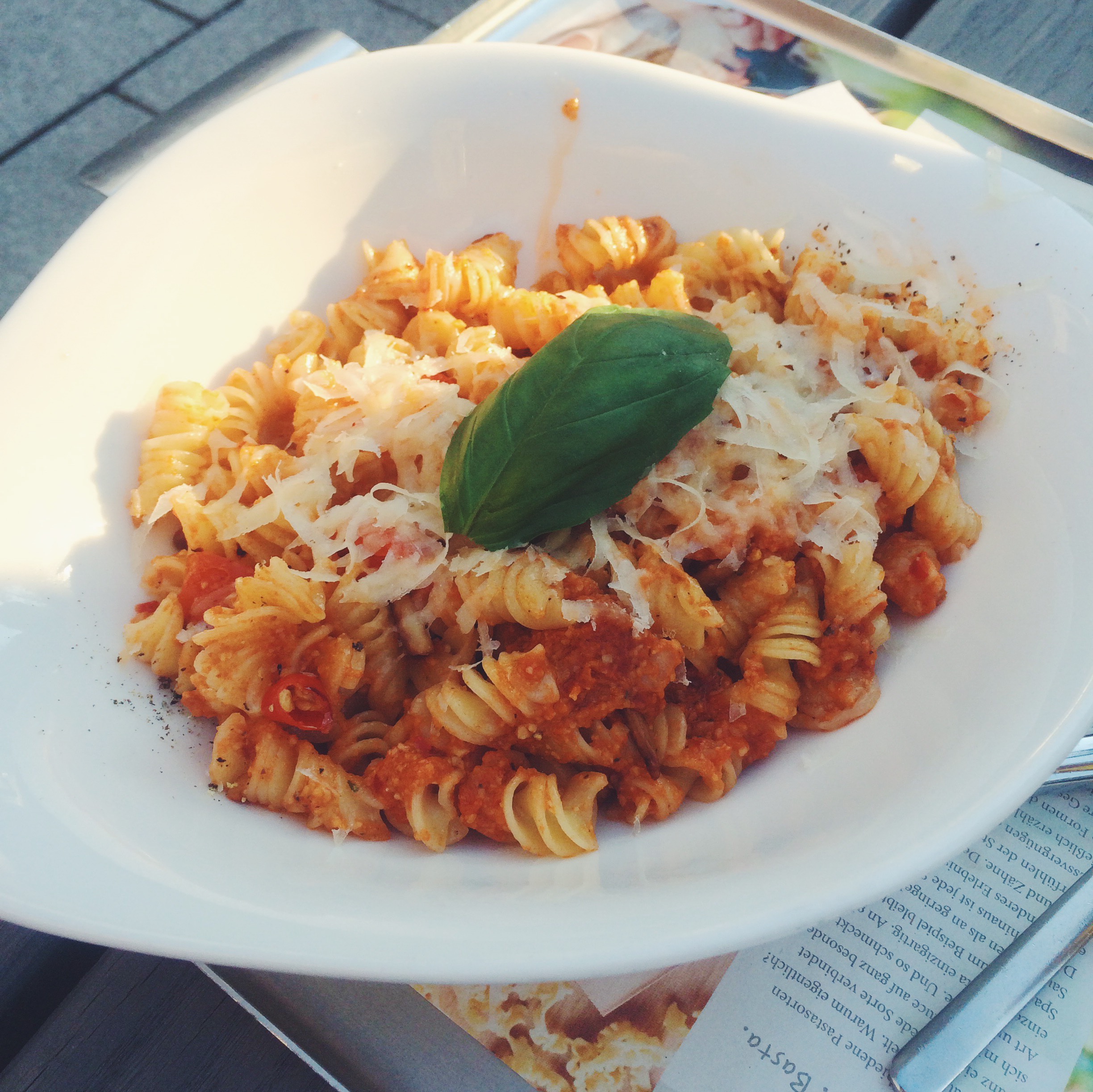 {you can just call me the carboholic.} :)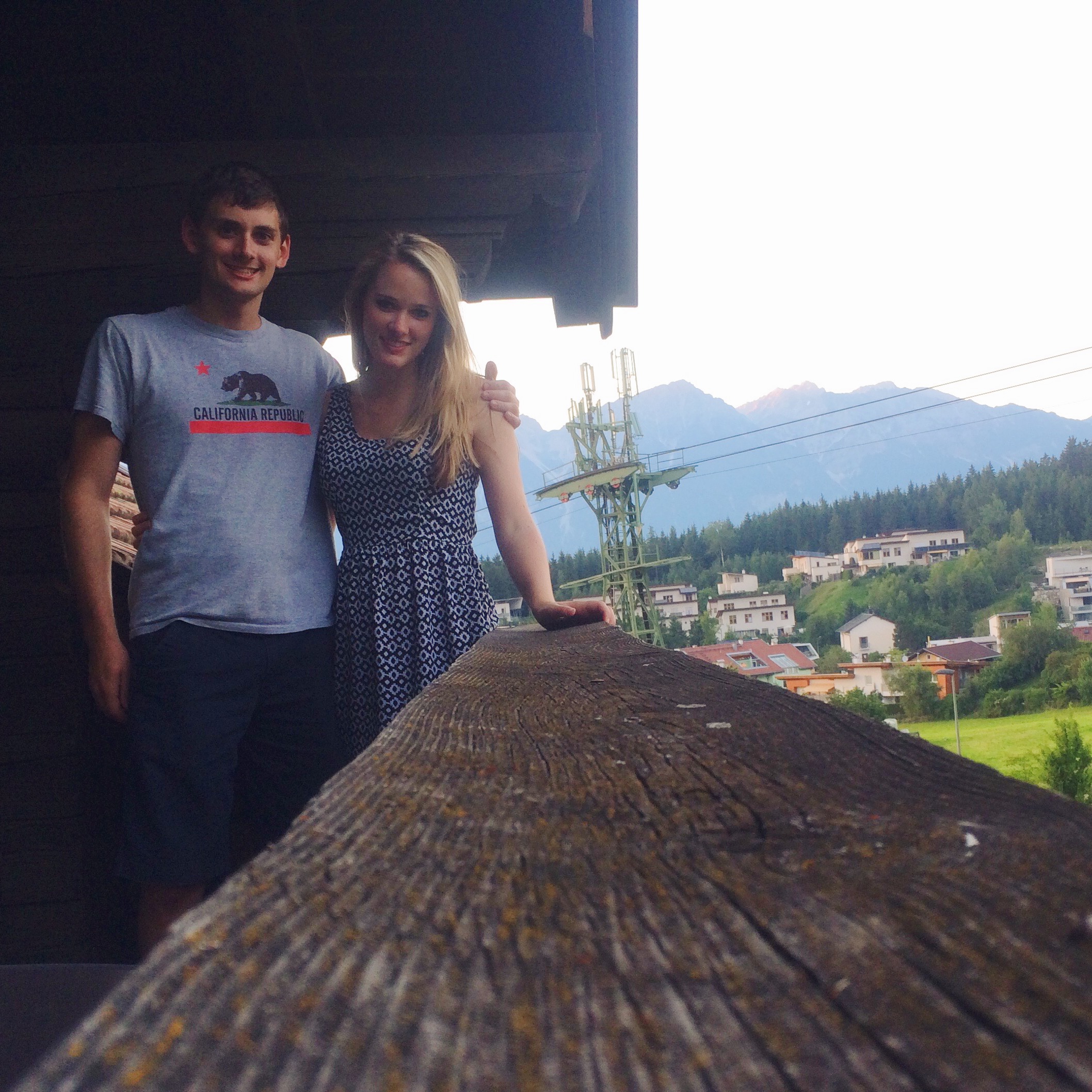 {because we forgot to ask someone to take our photo in the city.  so on our balcony it is!}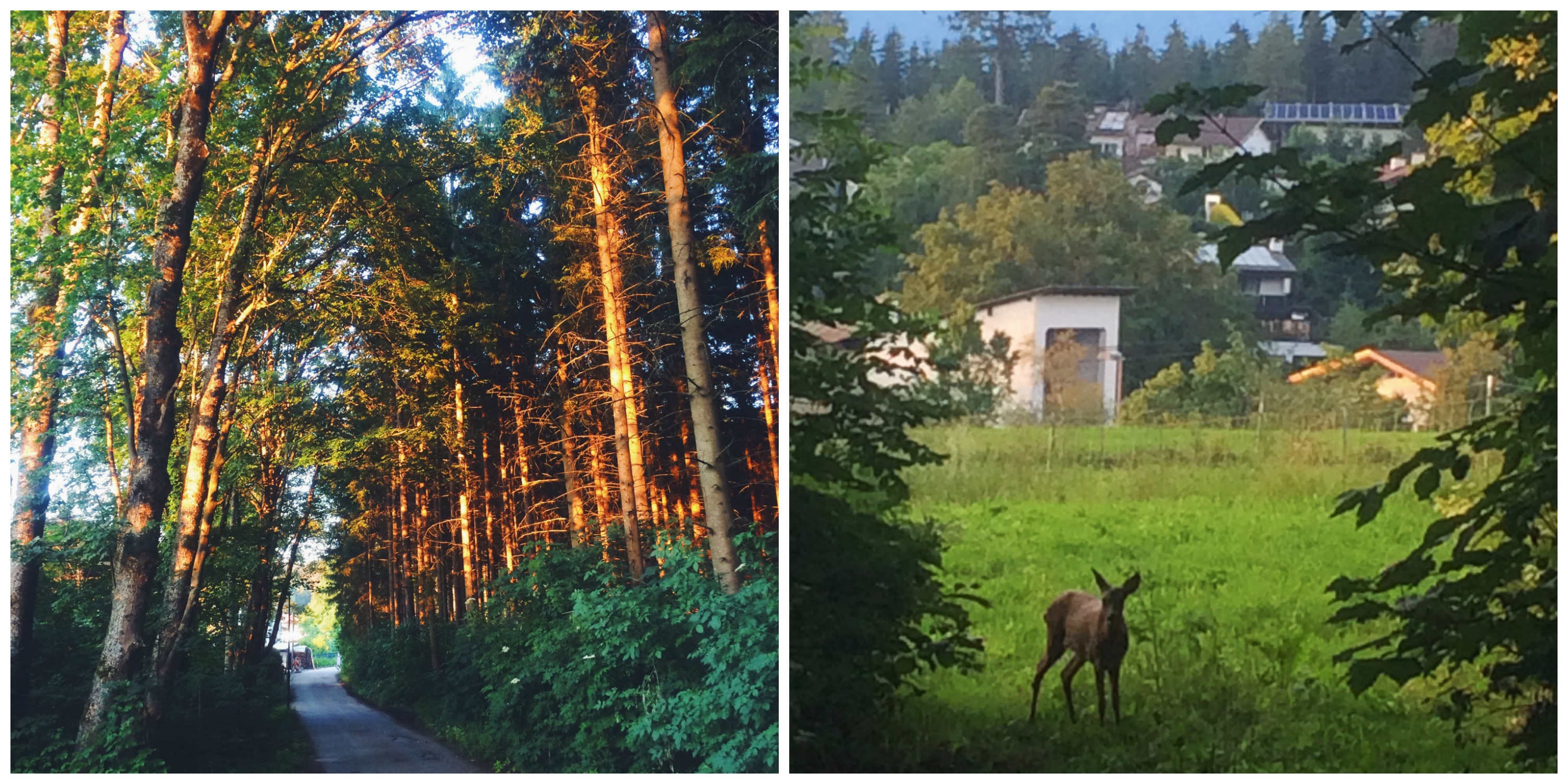 {the most darling little deer at dusk!}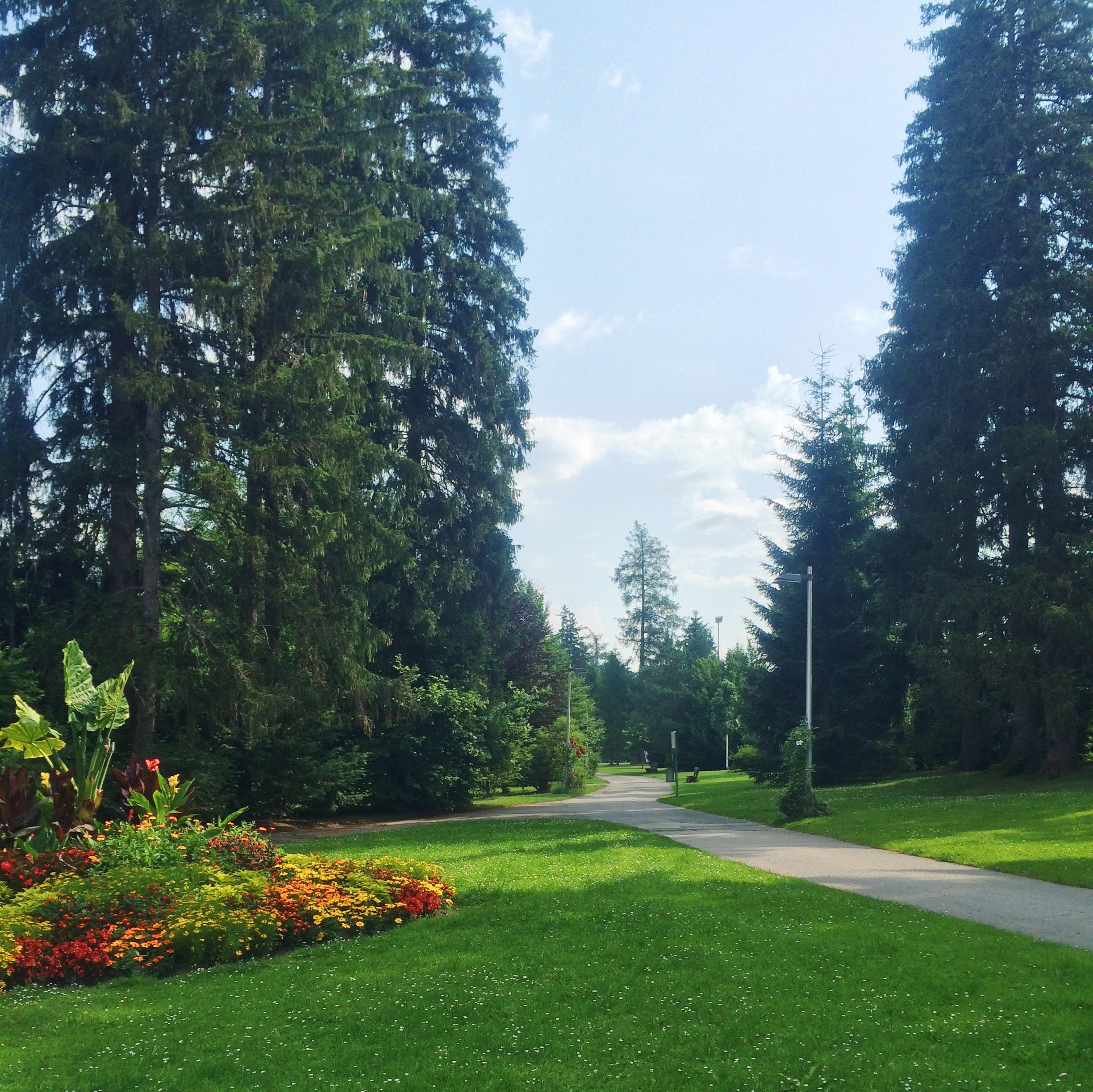 {part of the walk to the bus stop from the hotel.  i mean…}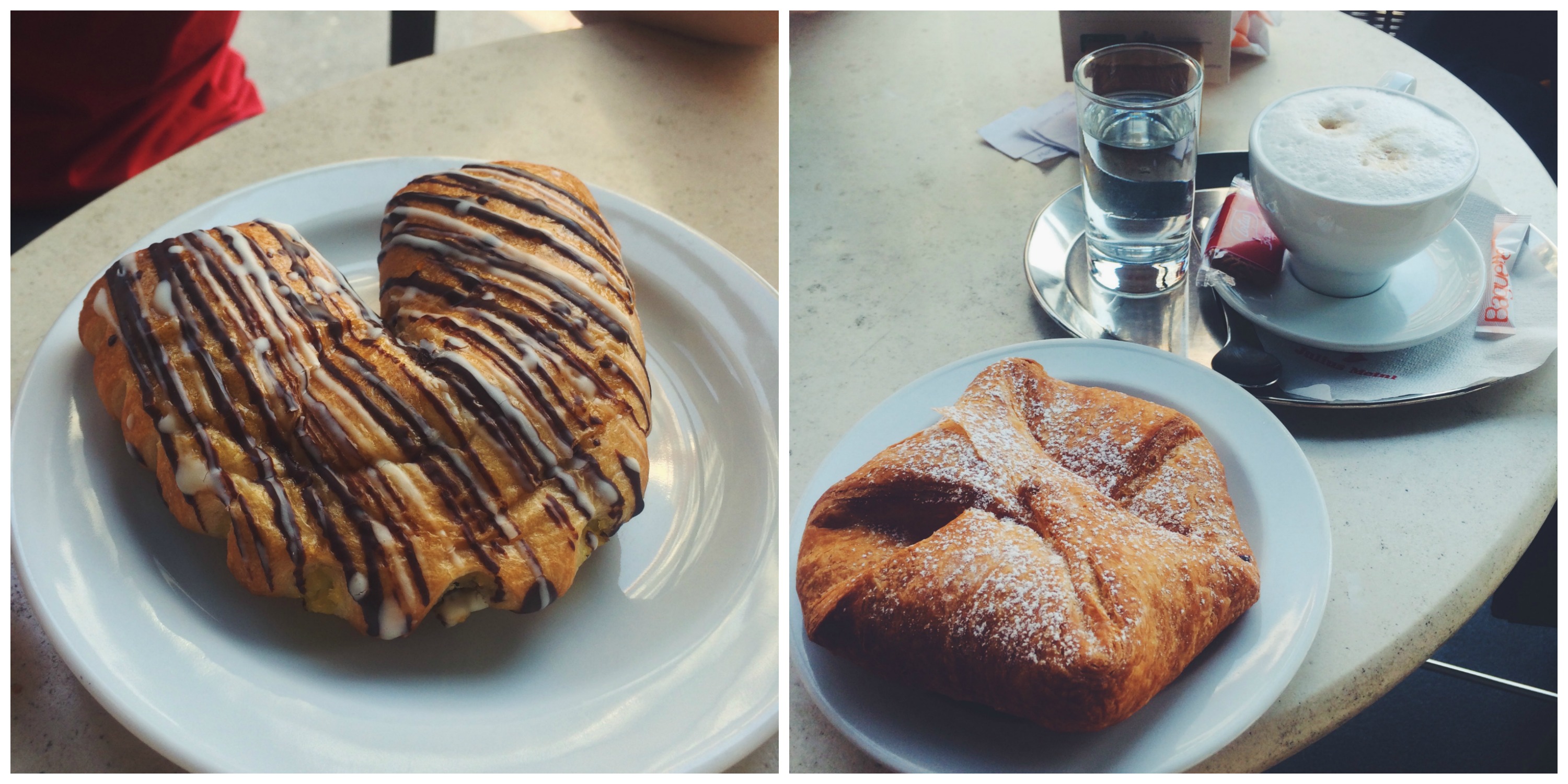 {we believe in pastries.  this was just before we boarded the train for salzburg.}
innsbruck, we love you!!!  xoxo