wow, halloween is just about here!  [i don't know where i've been, but it has definitely snuck up on me!]  i wanted to start out by saying that if you need ideas for a last-minute costume, i have a couple of good ones from years past.
here we have ms. cookie monster [this one is a costume contest winner, people!]: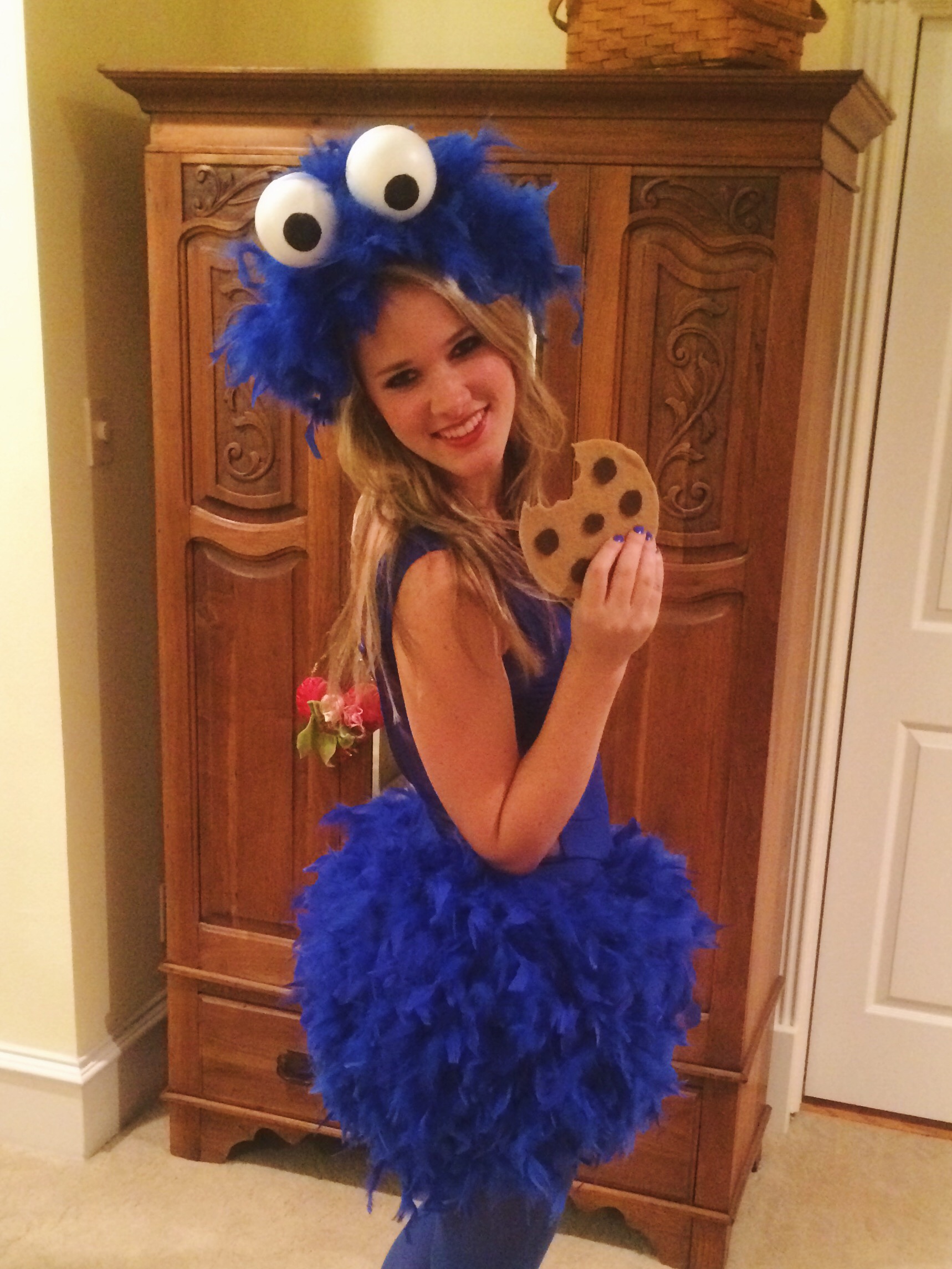 DIY cookie monster tutorial can be found here.
and then we have the morton salt girl: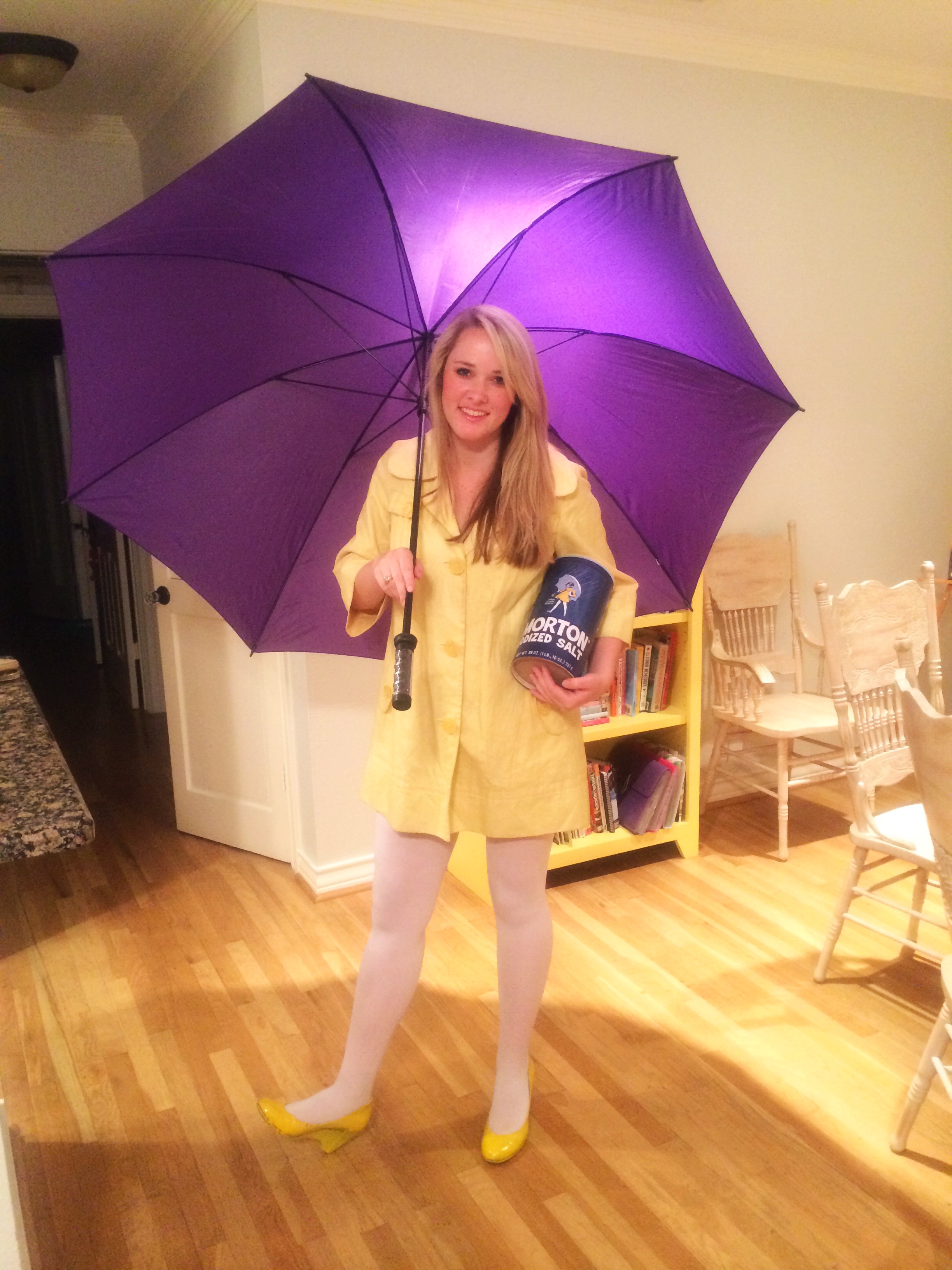 DIY tutorial is here.
these costumes were so much fun, guys!  and easy to make, too.  i have a couple costumes up my sleeve for this year so you should get a glimpse of those soon. :)
other than that, what's been going on?  let's see.
: :  i've been watching a lot of football and eating a lot of pumpkin bars.  [well, eating a lot of pumpkin in general, as you may have seen in this video].
: :  taking a lot of trips to colorado because i may or may not be addicted to denver and the mountains.
: :  busy with culinary school and kind of in shock that i only have about a month and a half left of it, forever.  it's a strange and sad and exciting thought.
: :  mike, priscilla, and i have plans to spend one day at harry potter world over the christmas break so i'm nerding out and listening to all the books via audible during my commute/any time i'm in the car.  [i had read the first four a loooooong time ago but for some reason never finished the series, so i started over.]  i admit it, they are really good books.
: :  trying desperately to catch up on posting trip photos on this blog but not having a heck of a lot of luck. :)
: :  glad election time is here because i'm tired of talking about it and thinking about it and worrying about it.  anyone else?
: :  looking forward to going to see the ags play ole miss in college station in a couple of weeks!  and by looking forward to it, i mean i'm really REALLY excited!!!!!
that's all for now, folks.  happy halloween!  xoxo