on our trip to visit family in florida over christmas, mike and priscilla decided to take a day to go to harry potter world, and they let me tag along!  my parents actually ended up getting all three of us the tickets for christmas.  none of us had been, and we were excited to see what it was all about.
it seems like there are two categories of people: those who are harry potter obsessed, and those who make fun of those who are harry potter obsessed.  i like to think that i fall somewhere in between [although i'm not going to lie and say that i didn't make fun of the adults in cloaks with their wands at HP world, haha].  my mom read the first four HP books to mike and me when we were little, back when they had first come out.  we really liked them, but then there was a gap between when the fourth and the fifth book came out, and i never ended up reading the rest of the series.  my brother, on the other hand, would pre-order each book, re-read every book in the series in order in the days leading up to the new book release, and then read the newest book in 24 to 48 hours after it came out. :)  but seriously.  i had intentions of listening to the full series in the car via audible before our trip, but wouldn't you know that only made it through about where i left off the last time. ;)  oh well.  i think they're great books and j.k. rowling is a genius.
we didn't know if we would get to see everything we wanted to at HP world in one day, but we woke up super early and got there before the park opened, and we actually did most everything we wanted to and ended up heading back to the hotel in the mid-afternoon.  i would highly recommend getting there as early as we did, particularly if you're not a huge crowd person [none of us are, and let me tell you, it gets PACKED].  it can be exhausting to weave through the people and wait in super long lines all day, but we played a fun guessing game while we waited, and by the time we were tired, we had seen what we wanted to see and had had a great time.  as i mentioned, my parents had bought us the universal studios tickets, and then when we got there, we bought a ticket to islands of adventure so we could take the hogwarts express to the other portion of HP world [yes, HP world is split between two theme parks.  they get you in that way!  but it was well worth it to go to both, and i think it was only maybe $30 or $40 extra to get the islands of adventure tickets].
we followed this guide for the most part, and it worked really well.  if you're going, you should definitely take the hogwarts express both ways – it's a little different each way – and the butter beer was a fun treat, although i didn't understand why you couldn't buy alcoholic butter beer!  wishful thinking. ;)  it's also worth it to wait in line for the little "show" of choosing a wand at ollivander's wand shop… it's not very long, but watching this little boy's face light up at the experience of the wand choosing him was priceless!  it was so cute, and it felt real.  there were only two downsides [besides the crowds] of our trip.  one was was that the ride harry potter and the forbidden journey made both priscilla and me feel pretty queasy, and i've never gotten queasy on rollercoasters, but this ride was intense!  it was mostly the digital portion of the ride that did it for me, not the "rollercoaster" portion.  it took at good 30-45 minutes after the ride for our stomachs to settle, but we survived!
the only other downside was just the merchandise/gift shops.  i don't understand why they spend so much $$ to make the park feel so authentic and so real, like you're in the book, but then sell the most lame, boring, low-quality goods in the shops.  it's a bunch of tourist-y crap that makes it kinda lose its feel of authenticity, you know?  if the merchandise is going to be expensive [it is], at least make it good!  if i were the buyer for the souvenir shops, i'd be putting DIY potion kits and make your own butter beer kits up in there!  maybe some cool and interesting glass potion bottles that could be displayed in a home, interesting candles and candle-holders that look harry-potter-esque, or other interesting or ethereal-looking home decor, books, and curiosities.  and maybe some high quality velvet, velour, or silk robes that you could actually wear, rather than cheap-y "wizarding" robes.  most of the shops sold kind of the same stuff and it was nothing i was interested in.  i did like the candy shops though!  they did well there. ;)
anyway, we had a great time, aaaaand i was [surprisingly] impressed with the food.  the fish and chips were pretty tasty!  here are some photos of our day…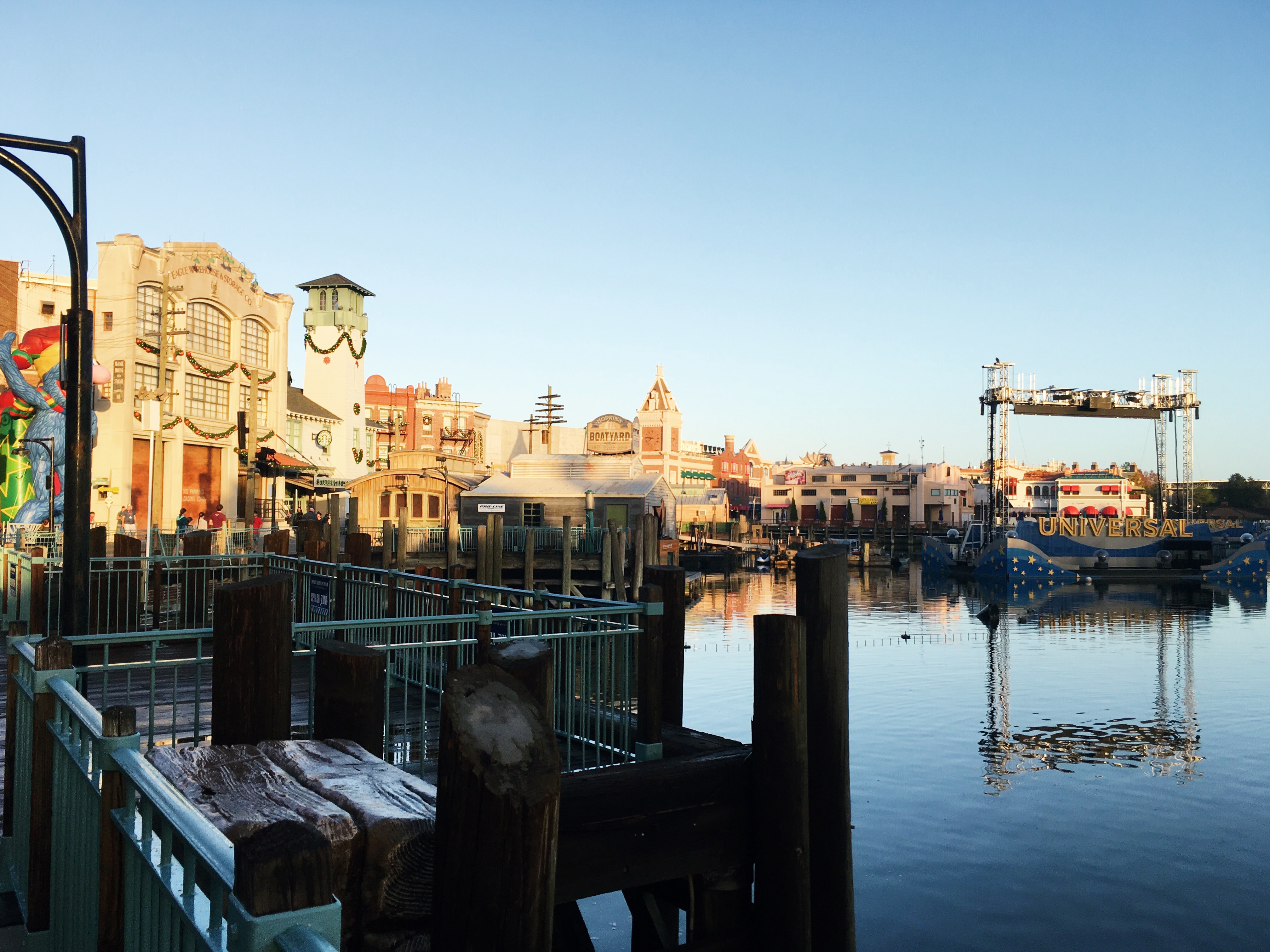 {universal studios!  we didn't really explore it besides HP world, but it was fun to walk through.}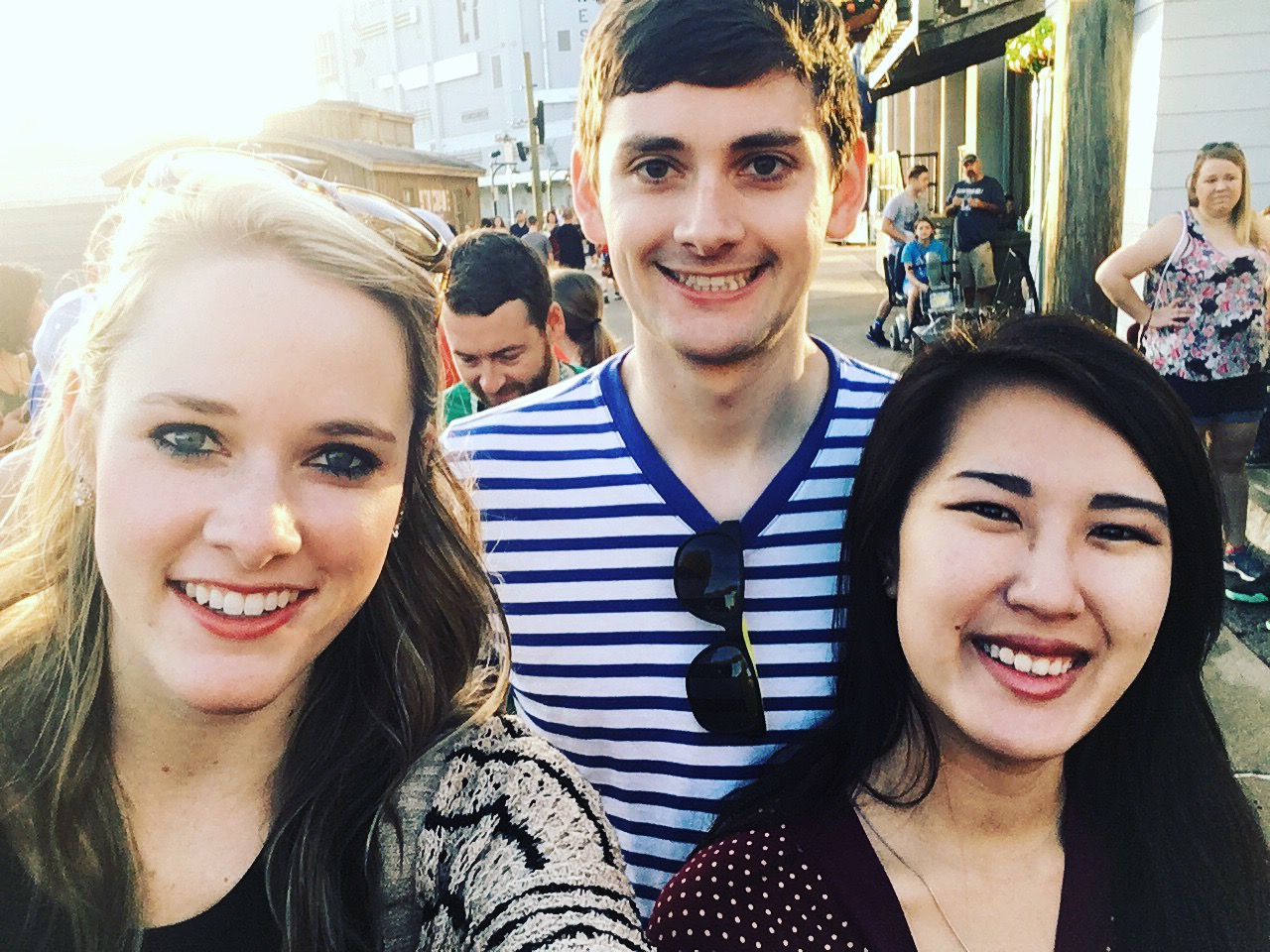 {waiting in line to get in the park}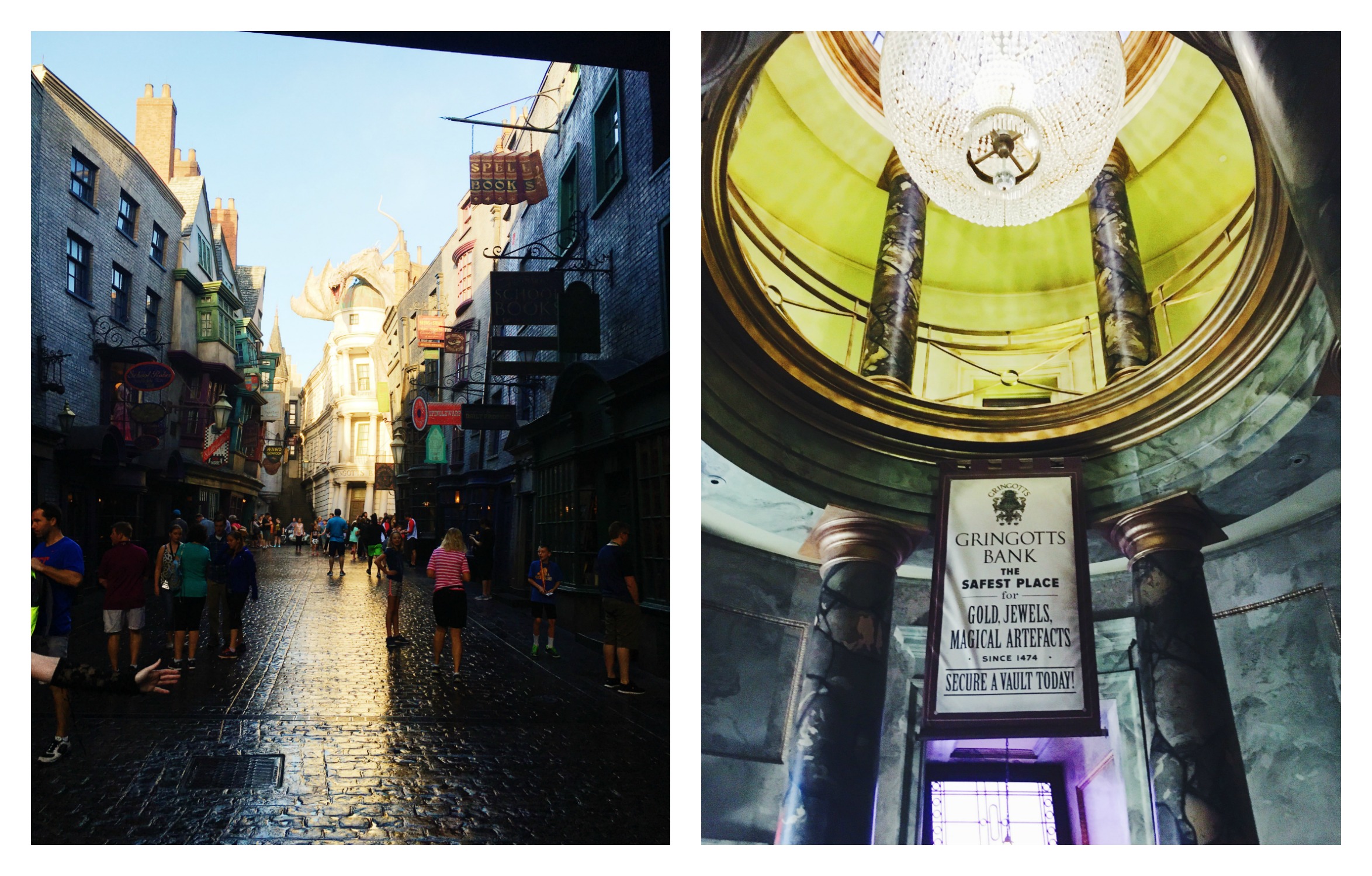 {first stop:  gringotts bank!}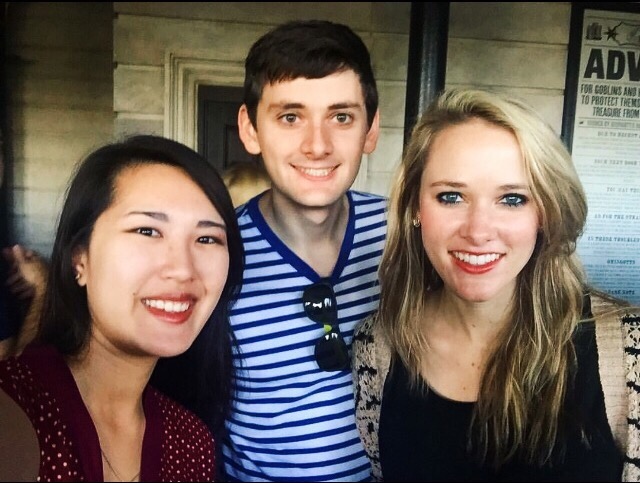 {i'm thankful these two let me tag along!  we had a great time.}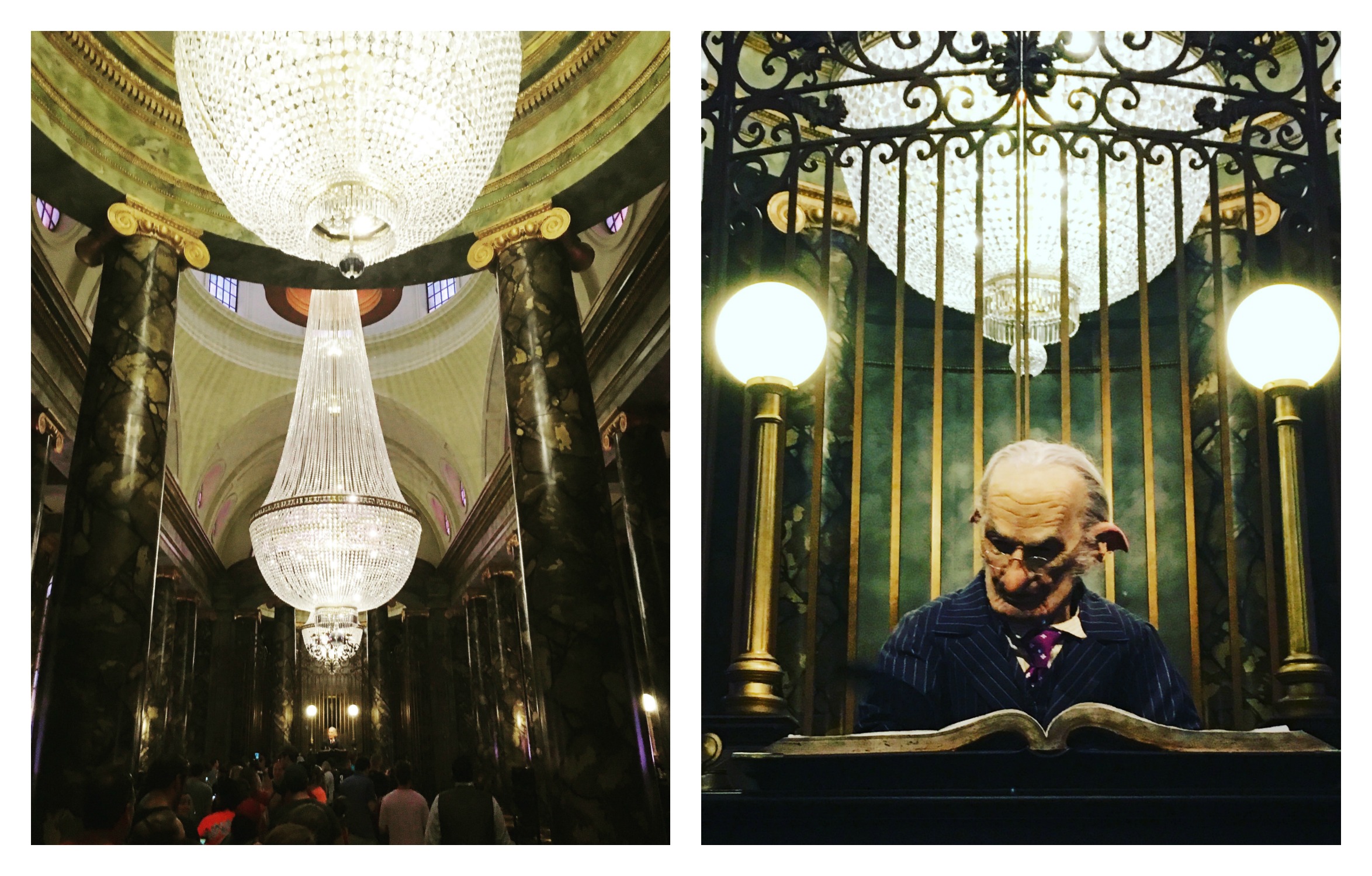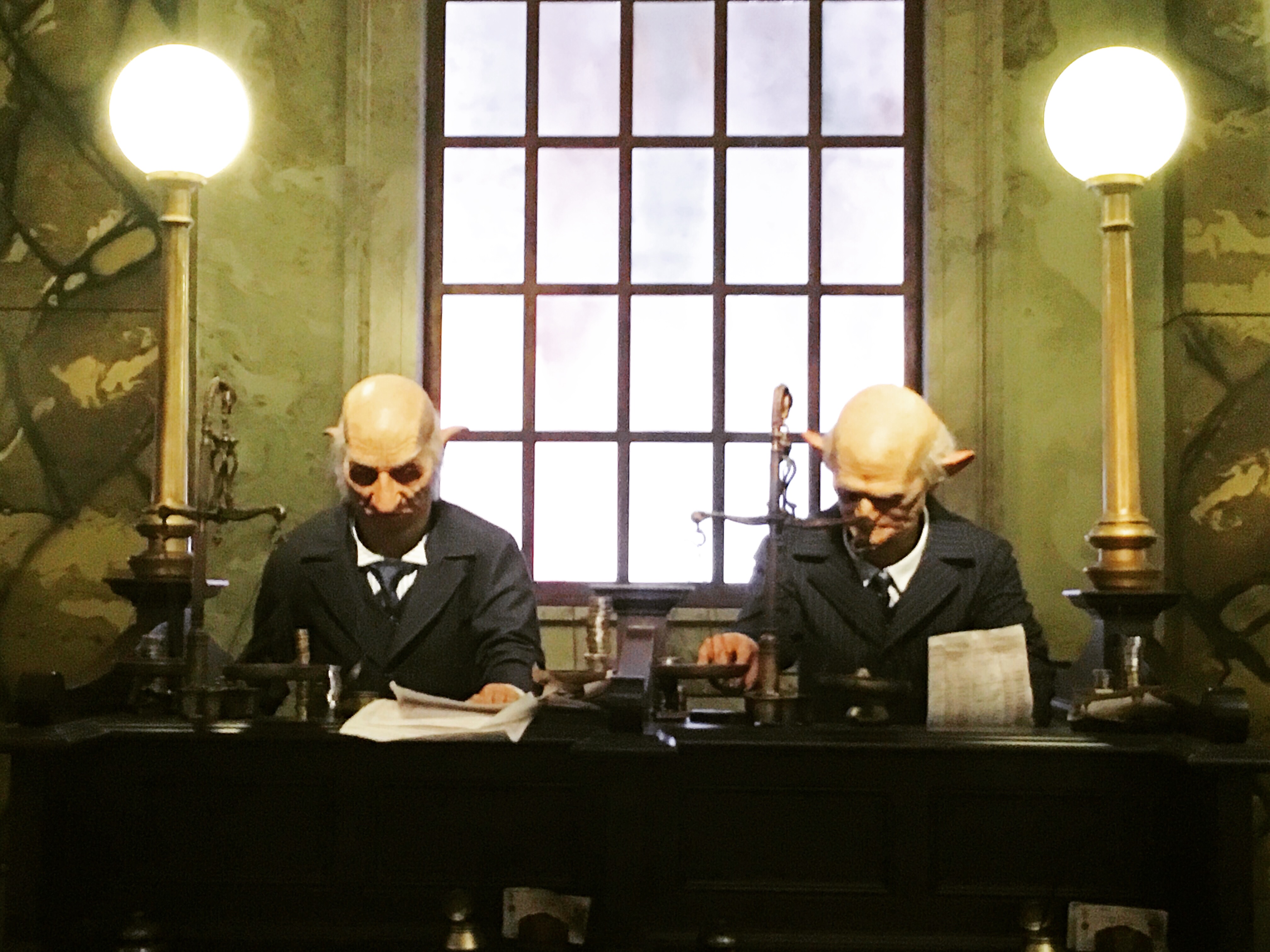 {those goblins looked so. real.  and they moved!!}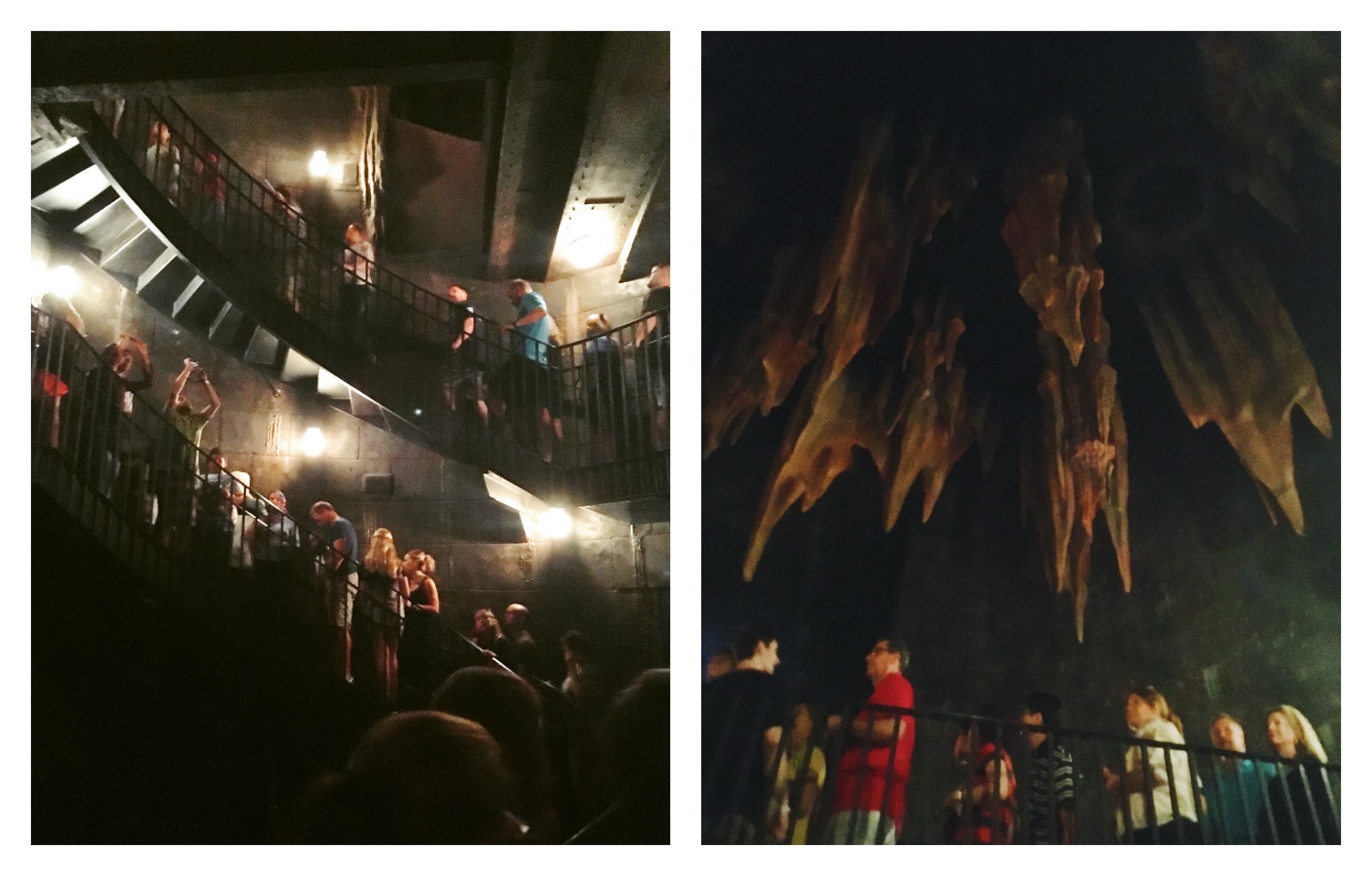 {waiting in line for harry potter and the escape from gringotts}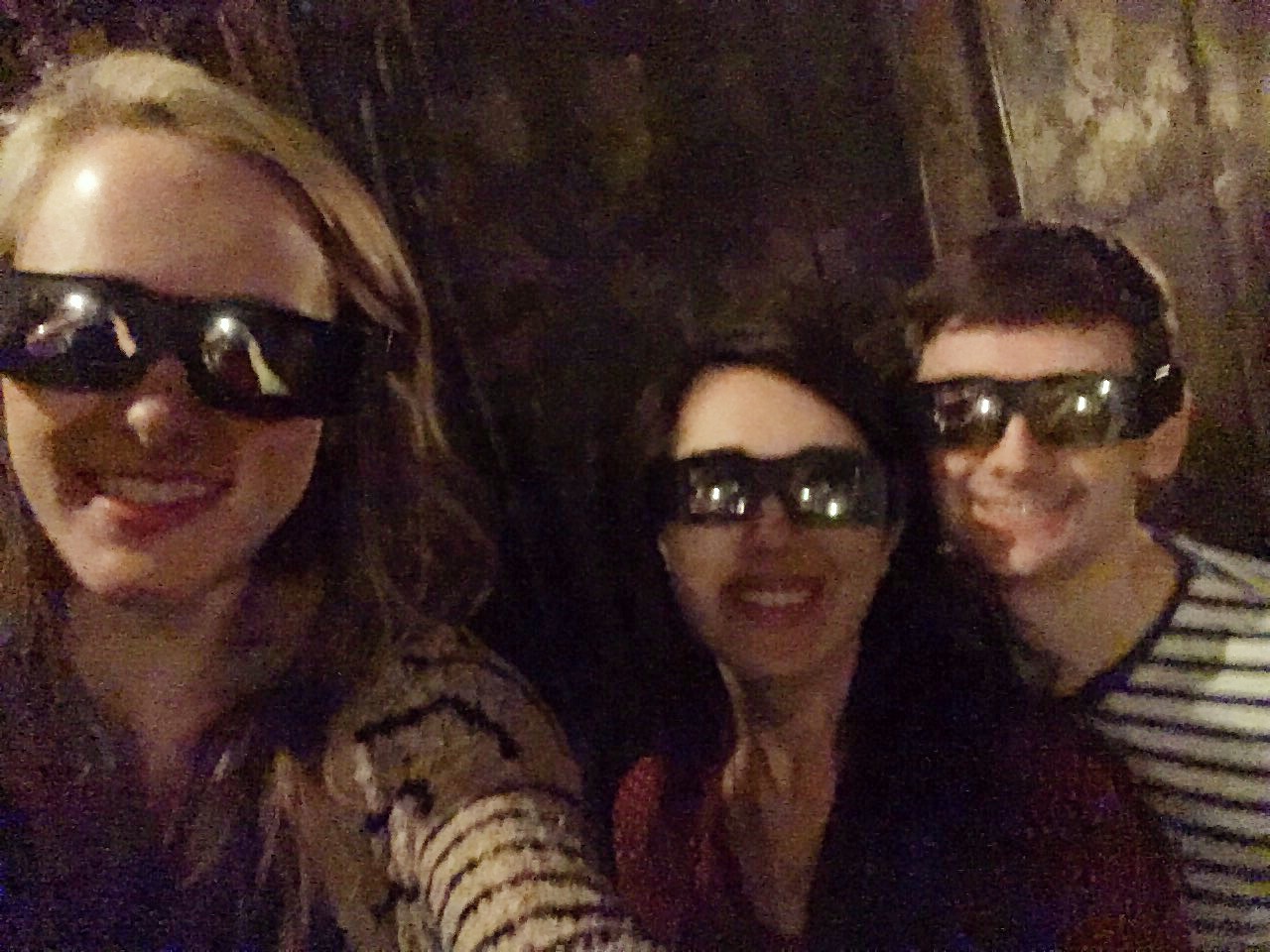 {in our 3D glasses}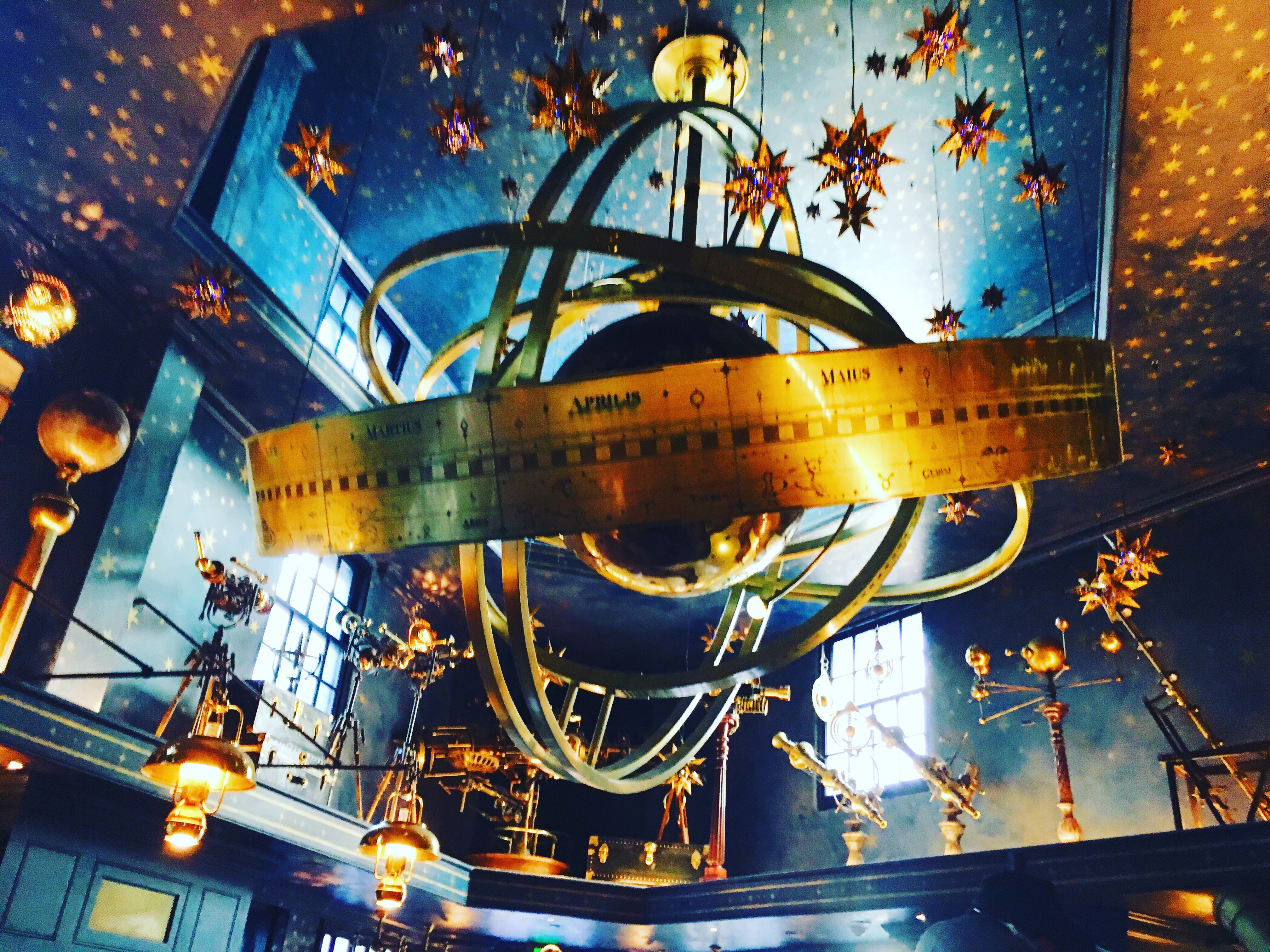 {this was kinda cool.}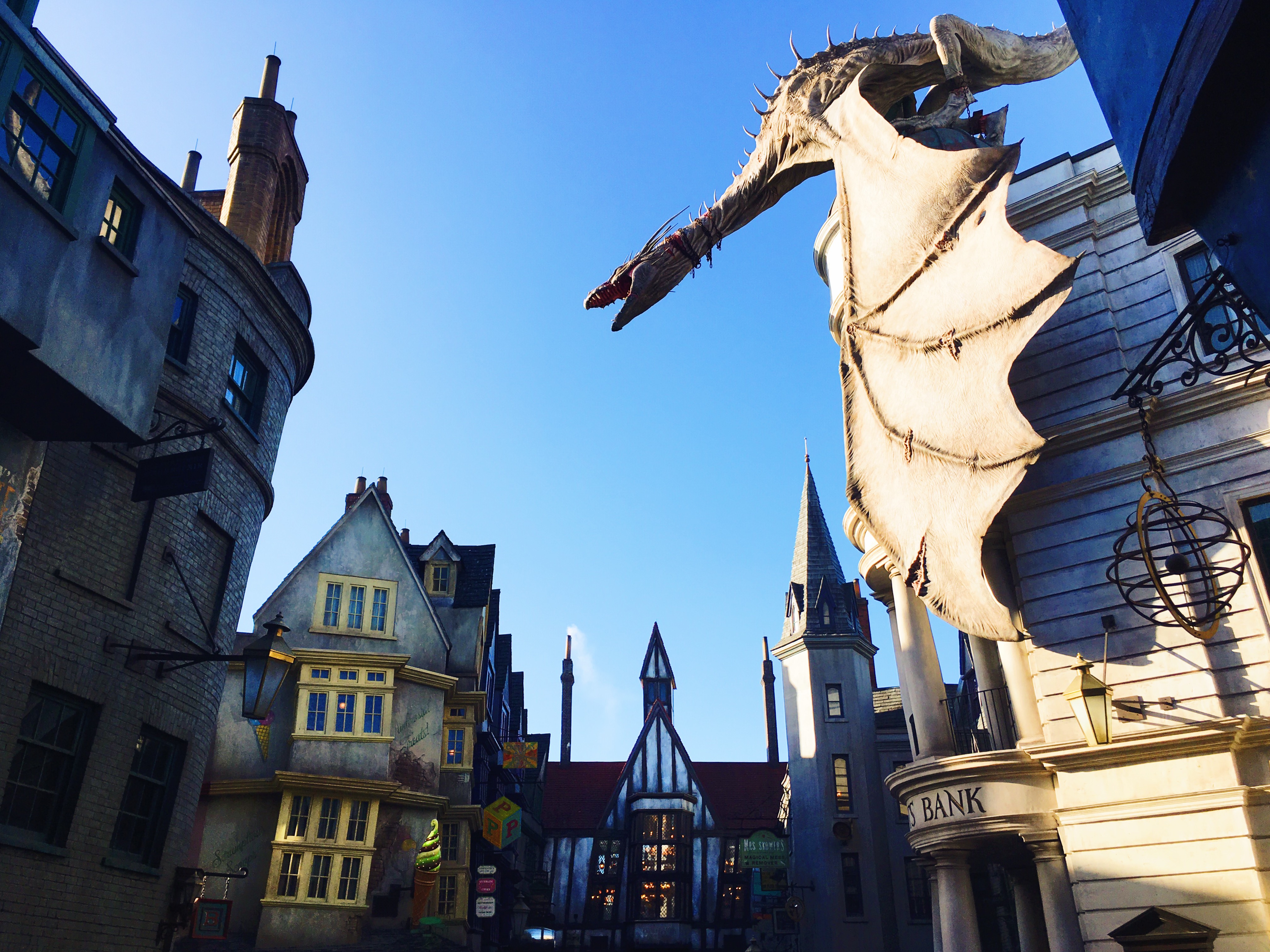 {the fire-breathing dragon}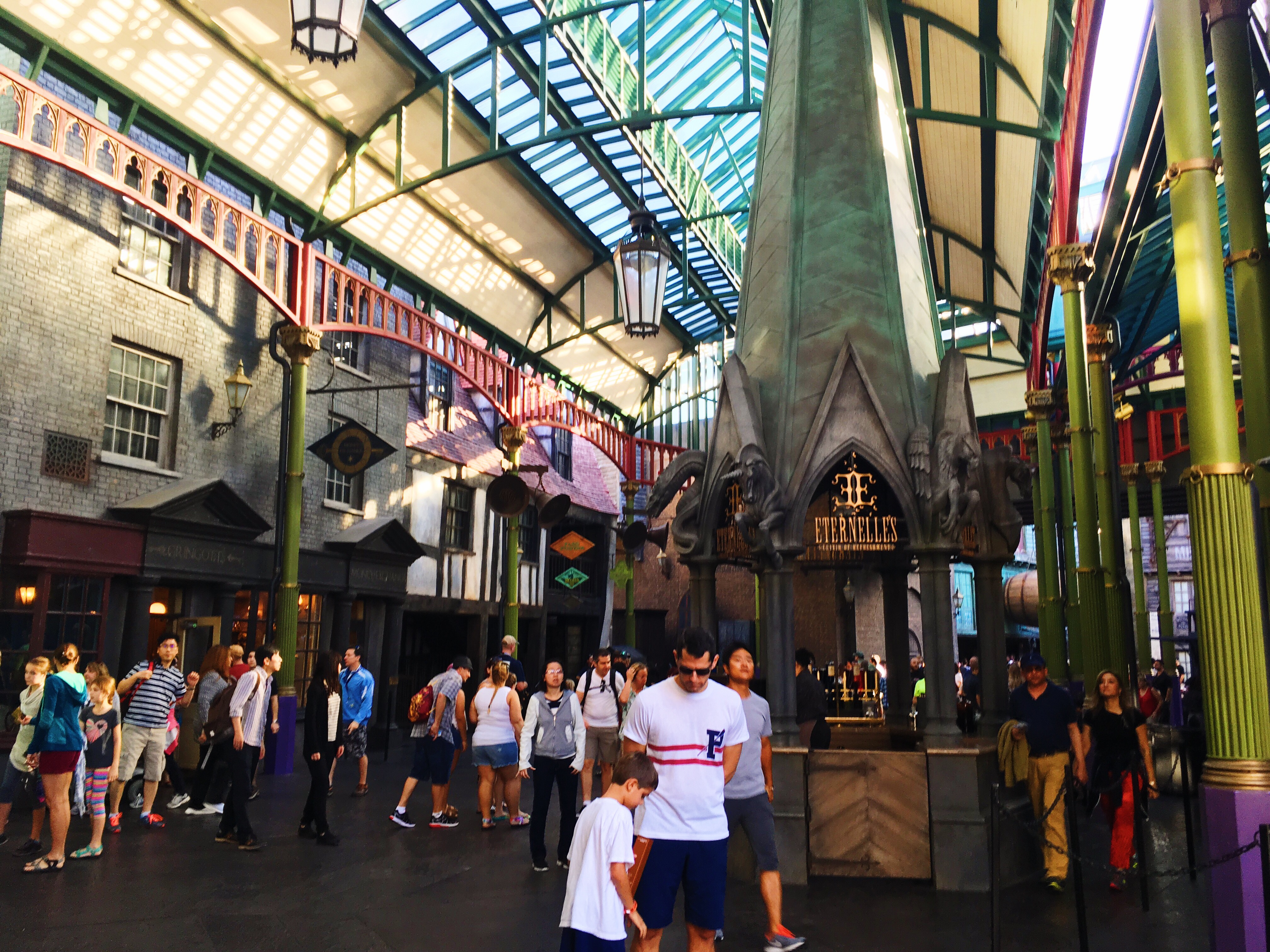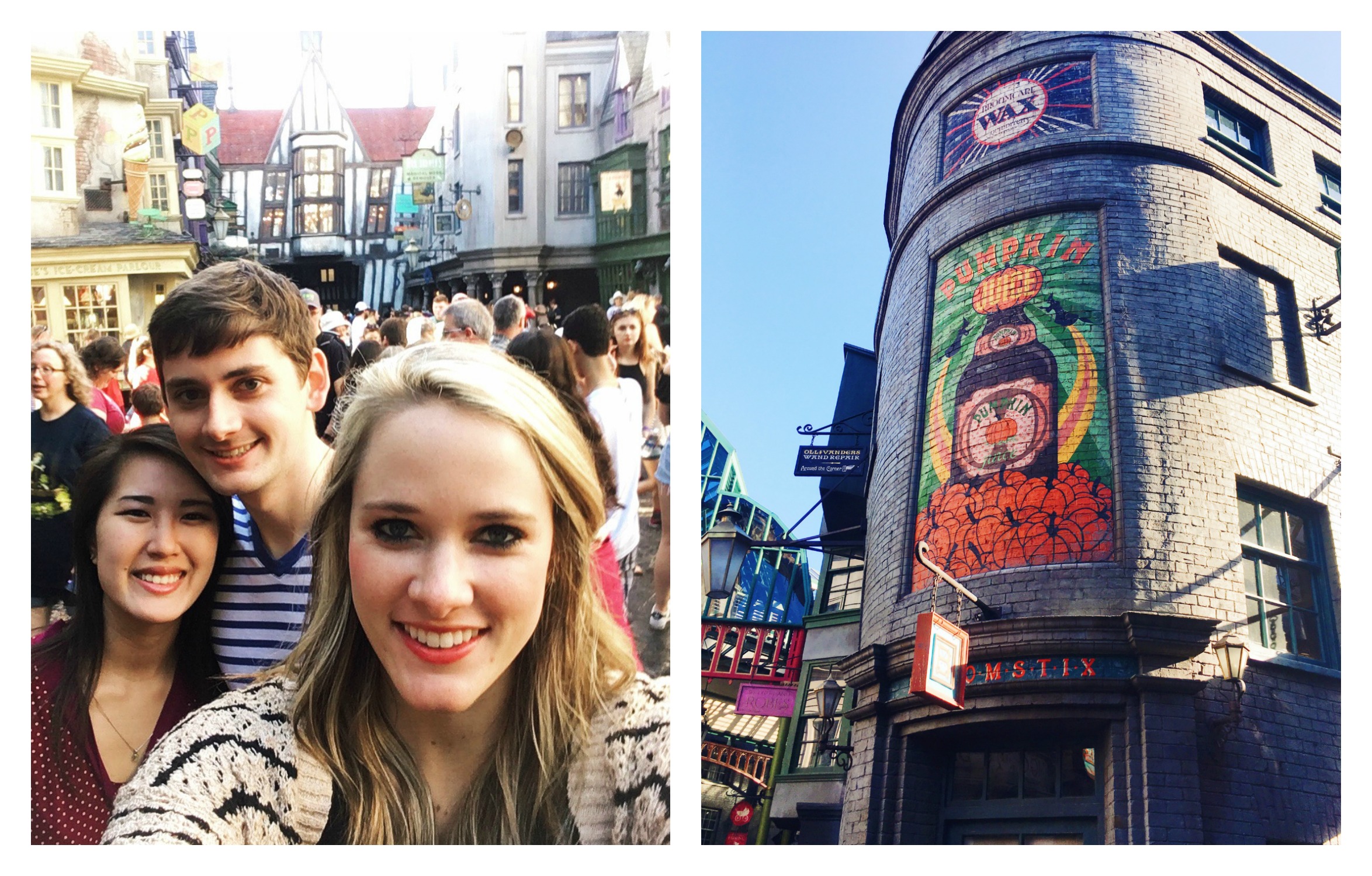 {i do wish i would have tried some pumpkin juice.}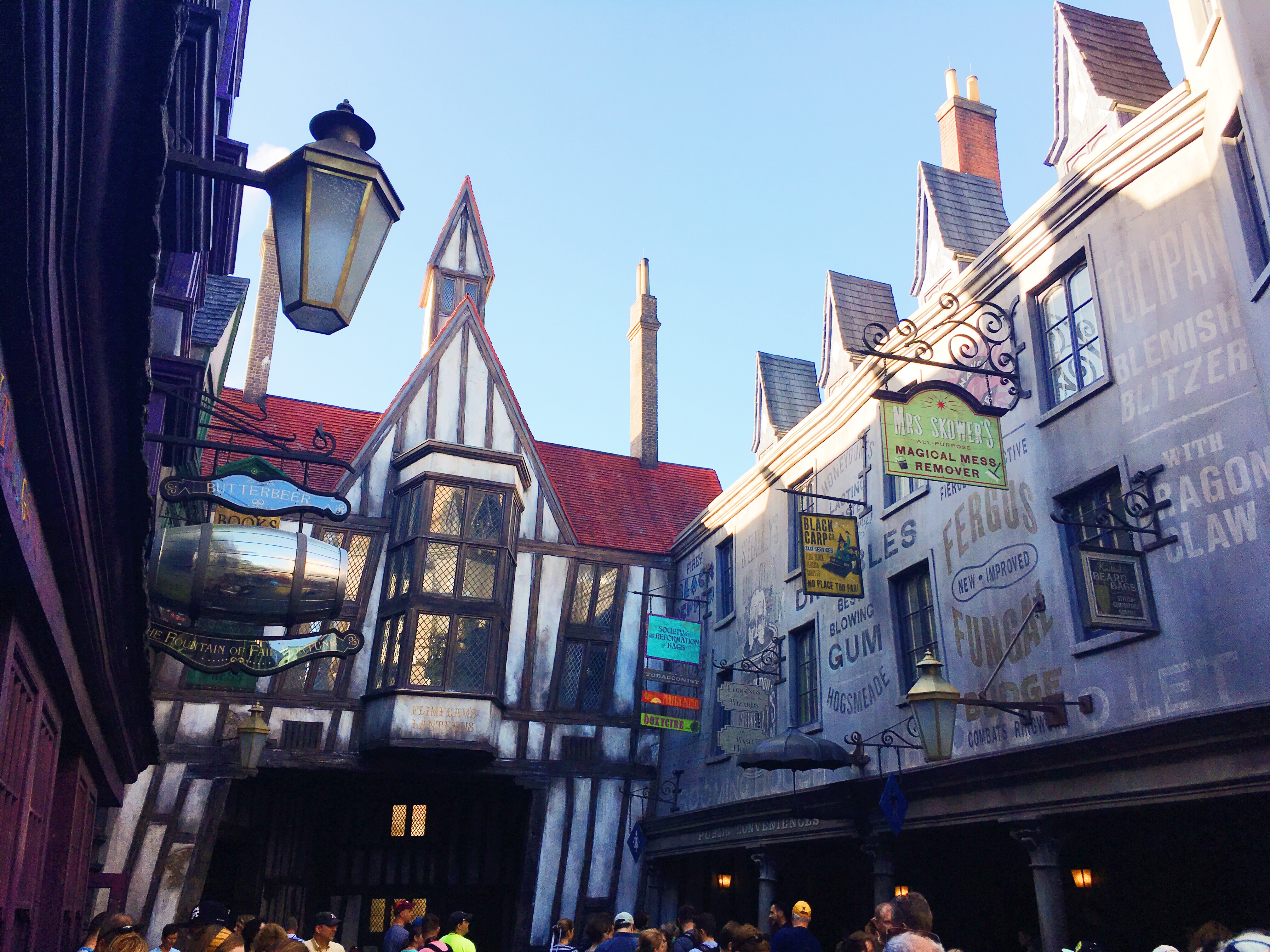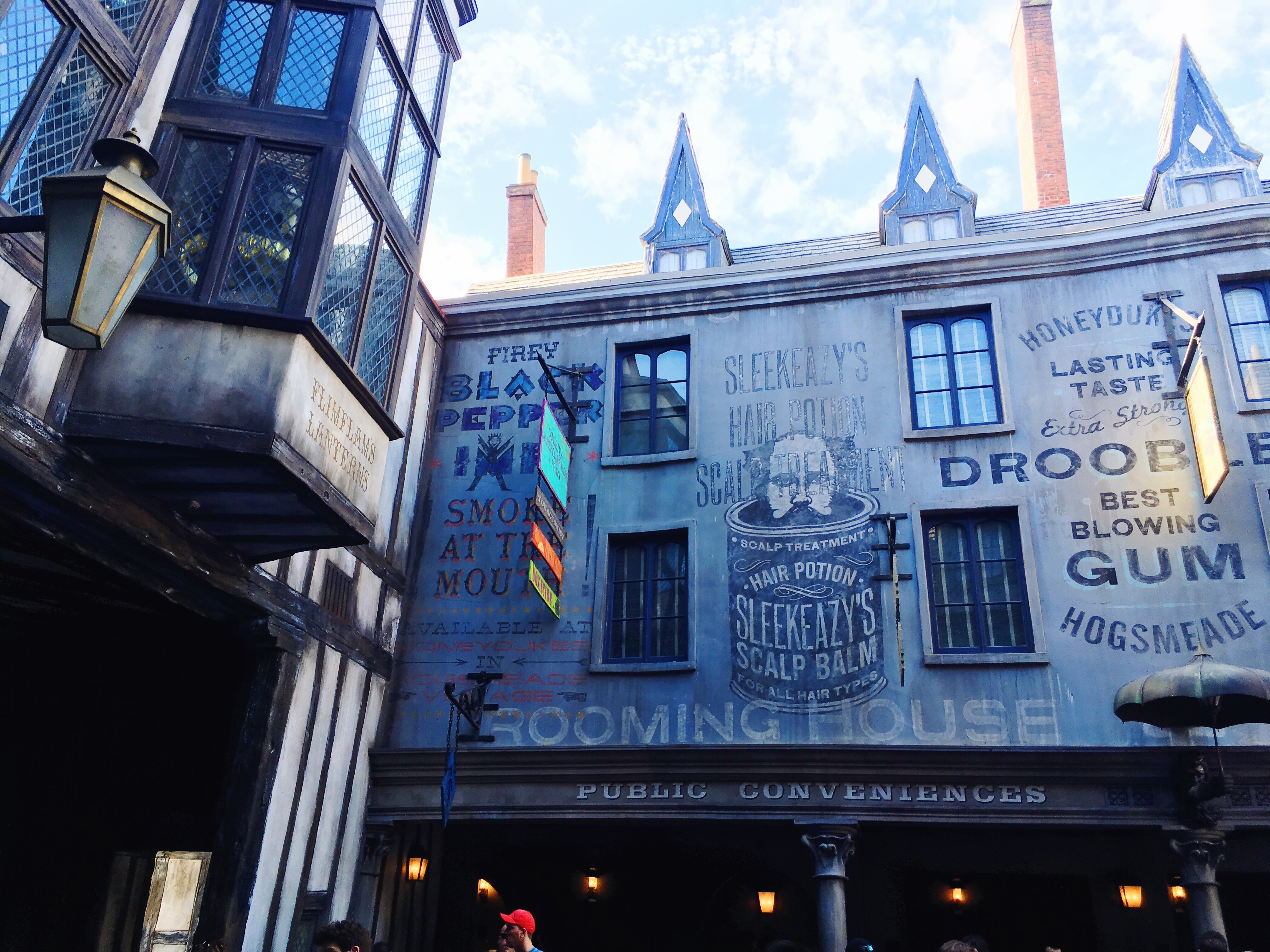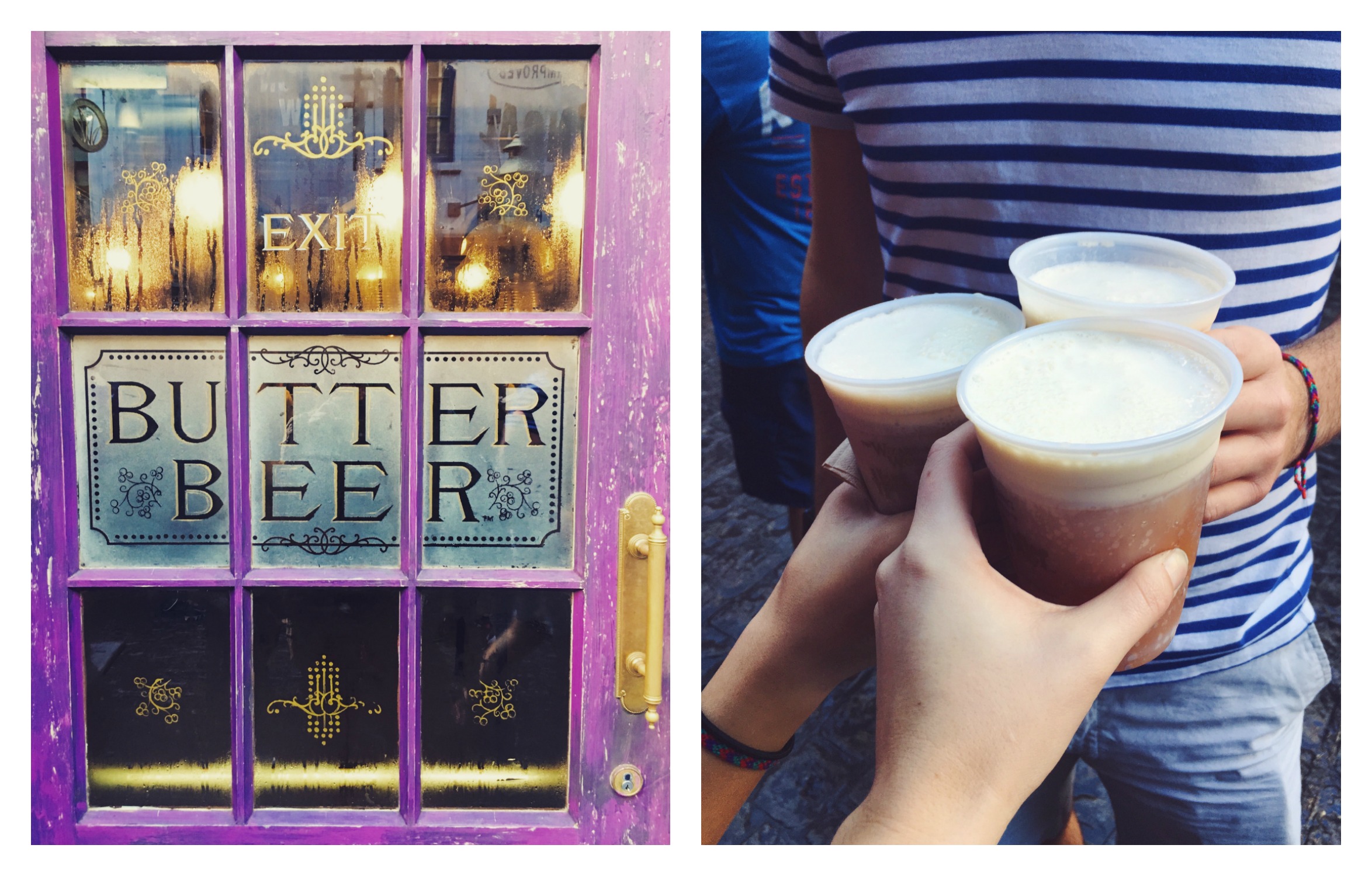 {trying butter beer for the first time!}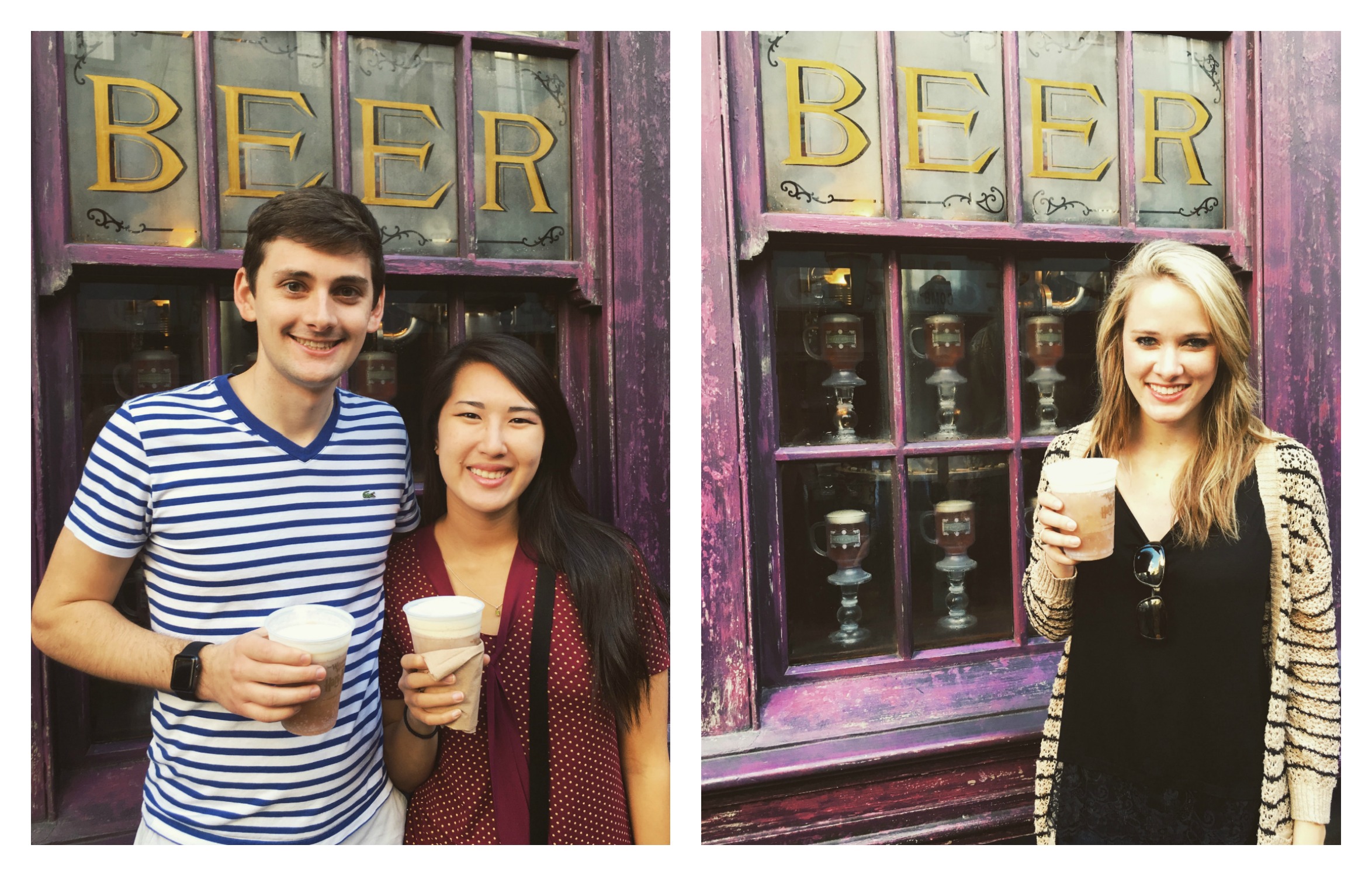 {i want to try to make my own version of it sometime.}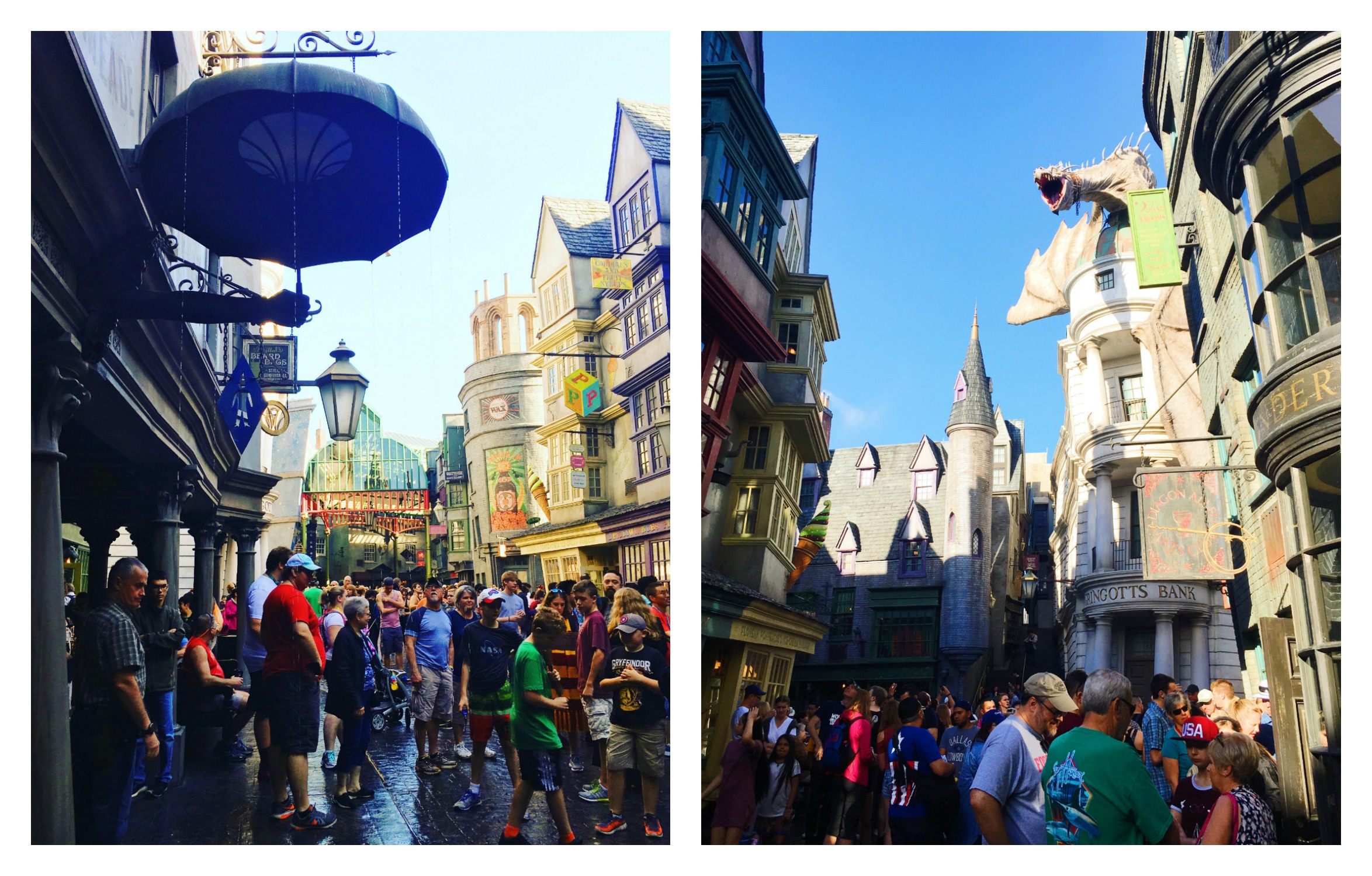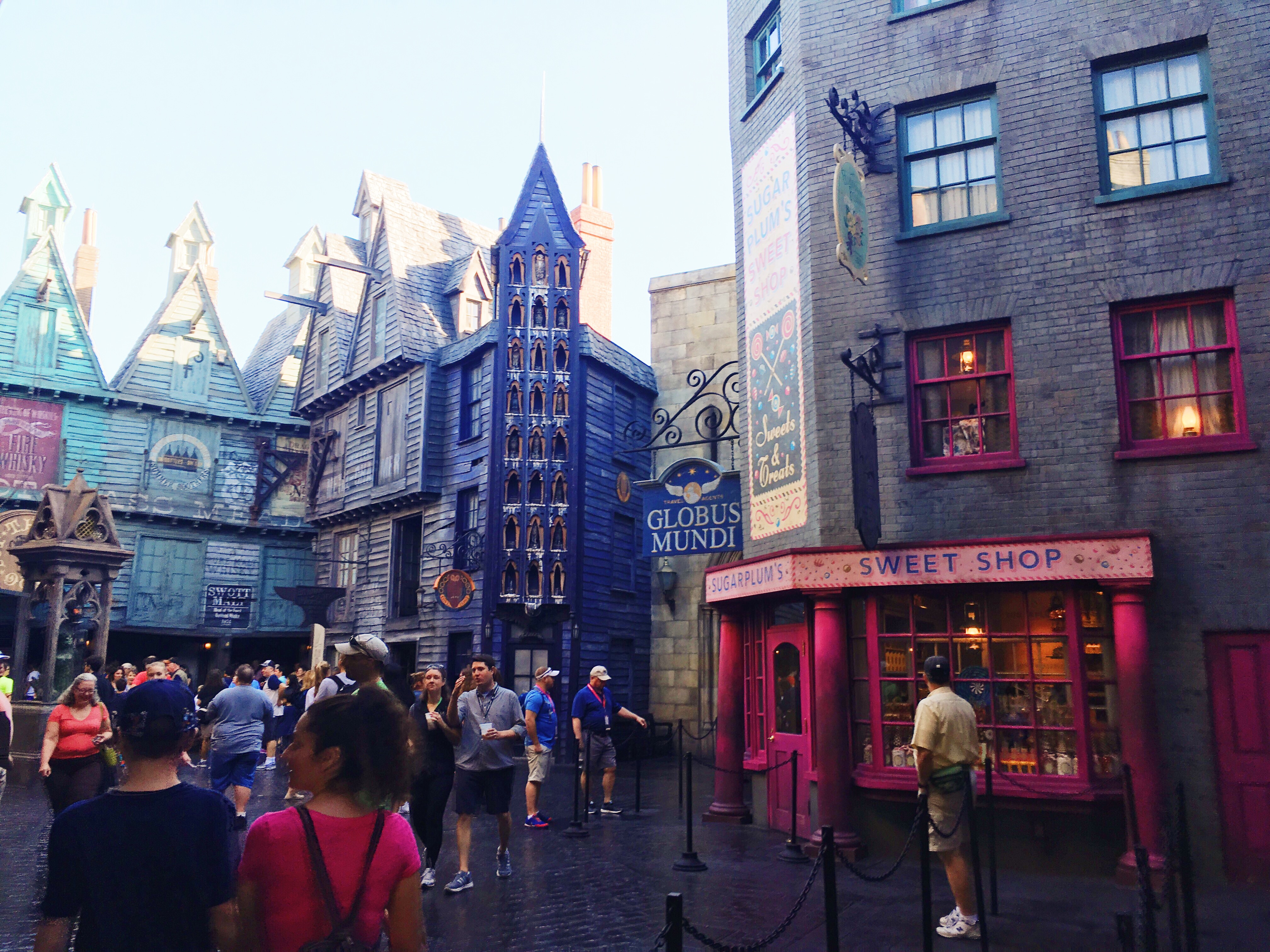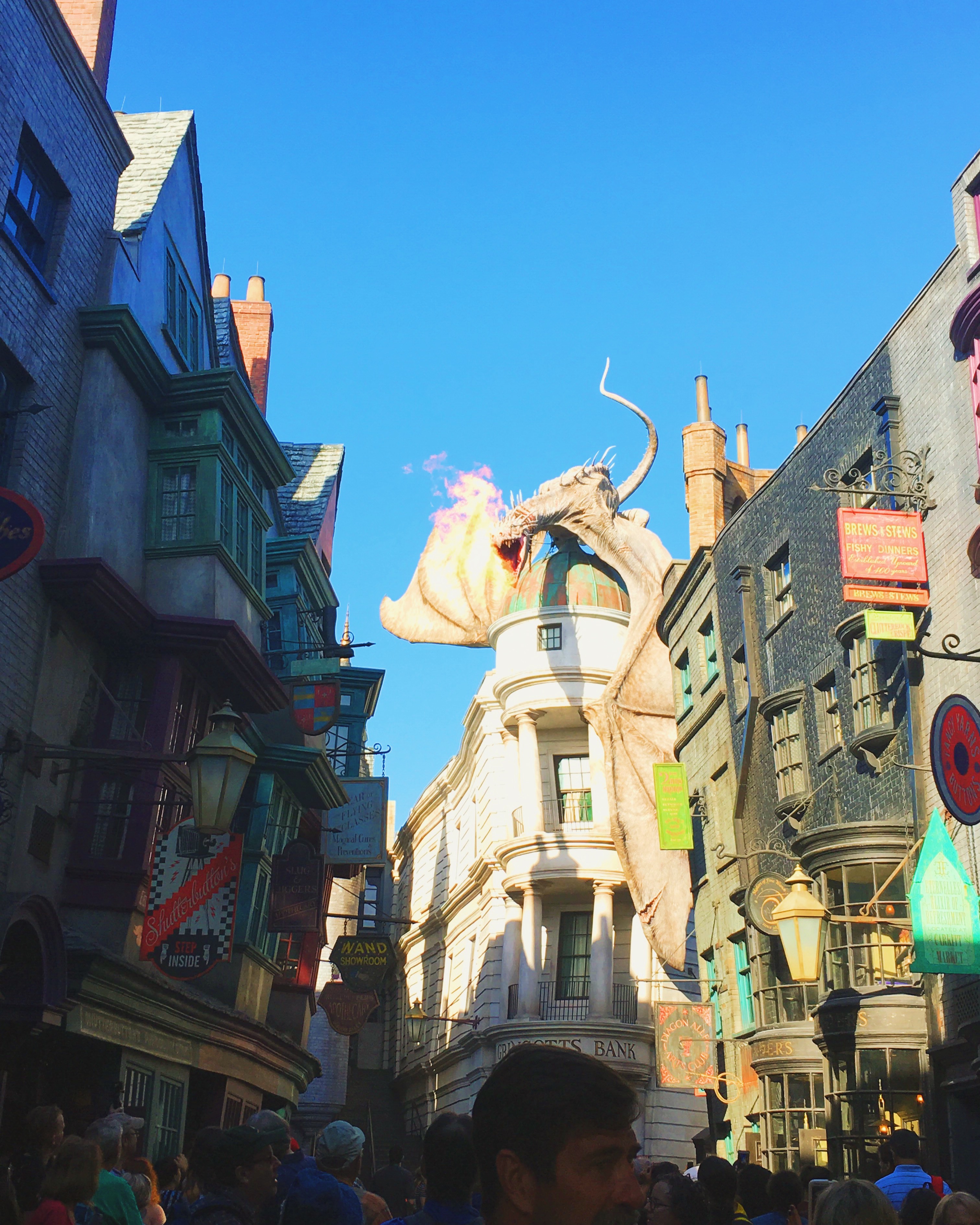 {idk if you can tell in this pic, but the dragon roared and then breathed real fire and smoke.}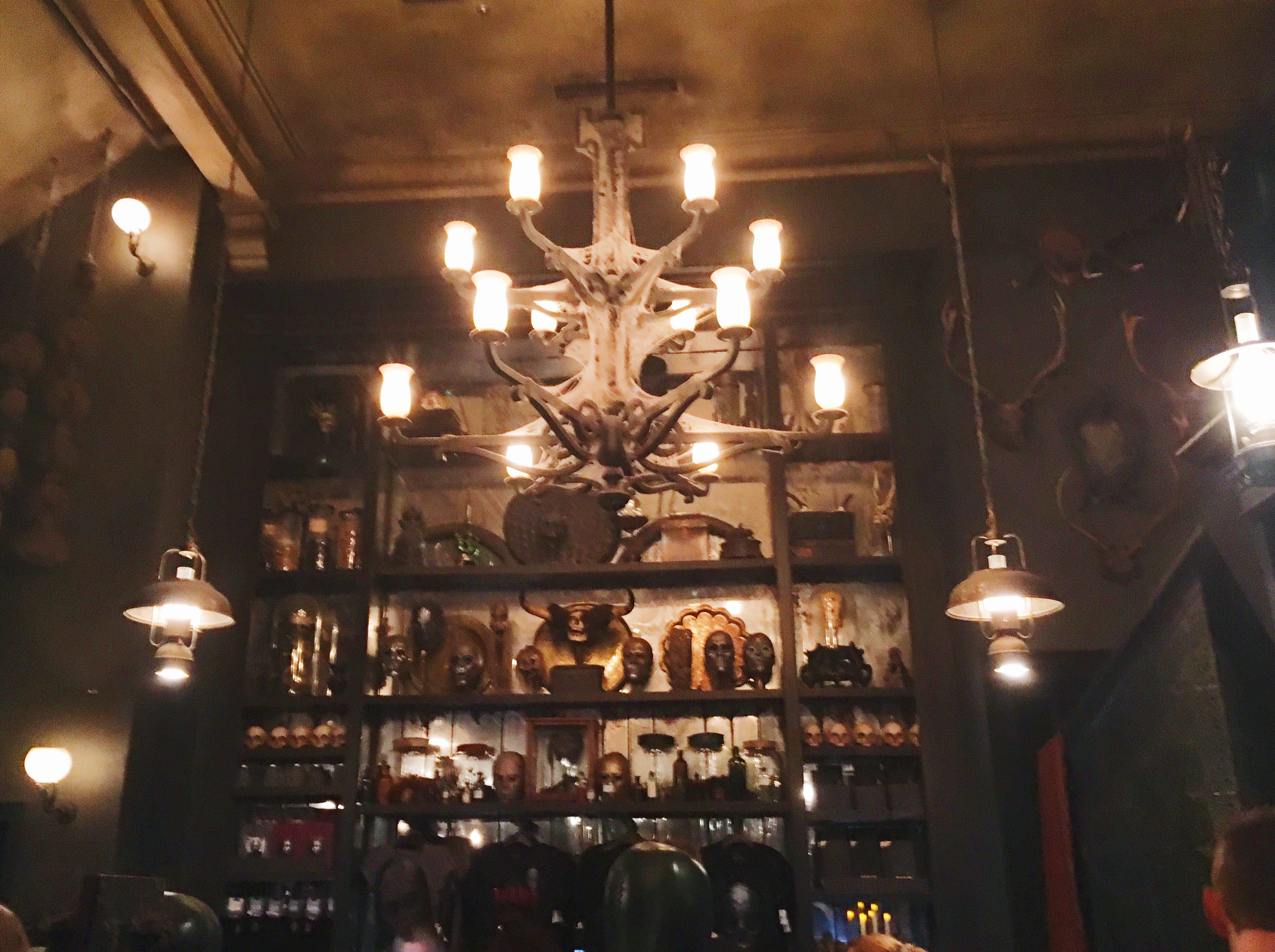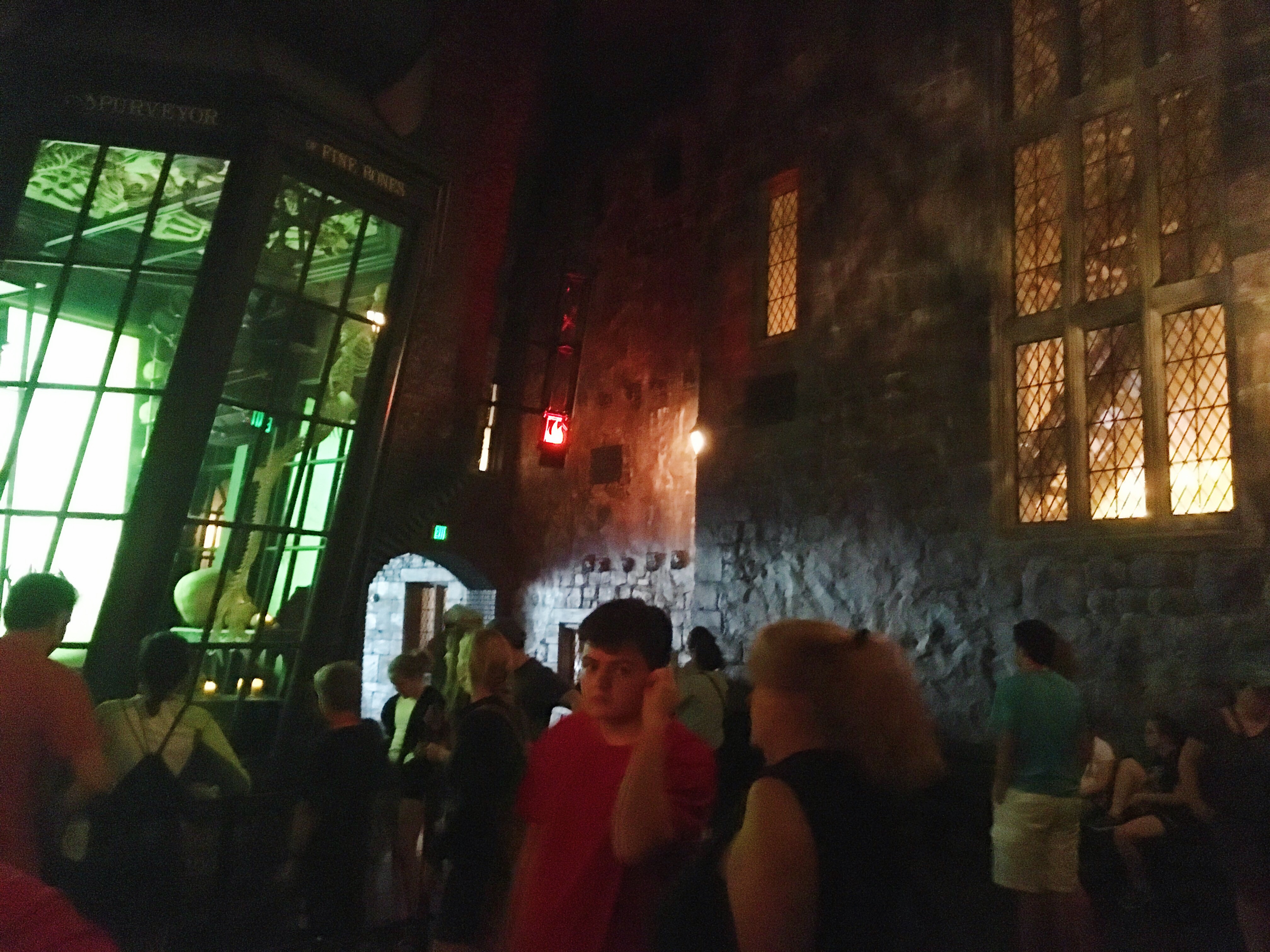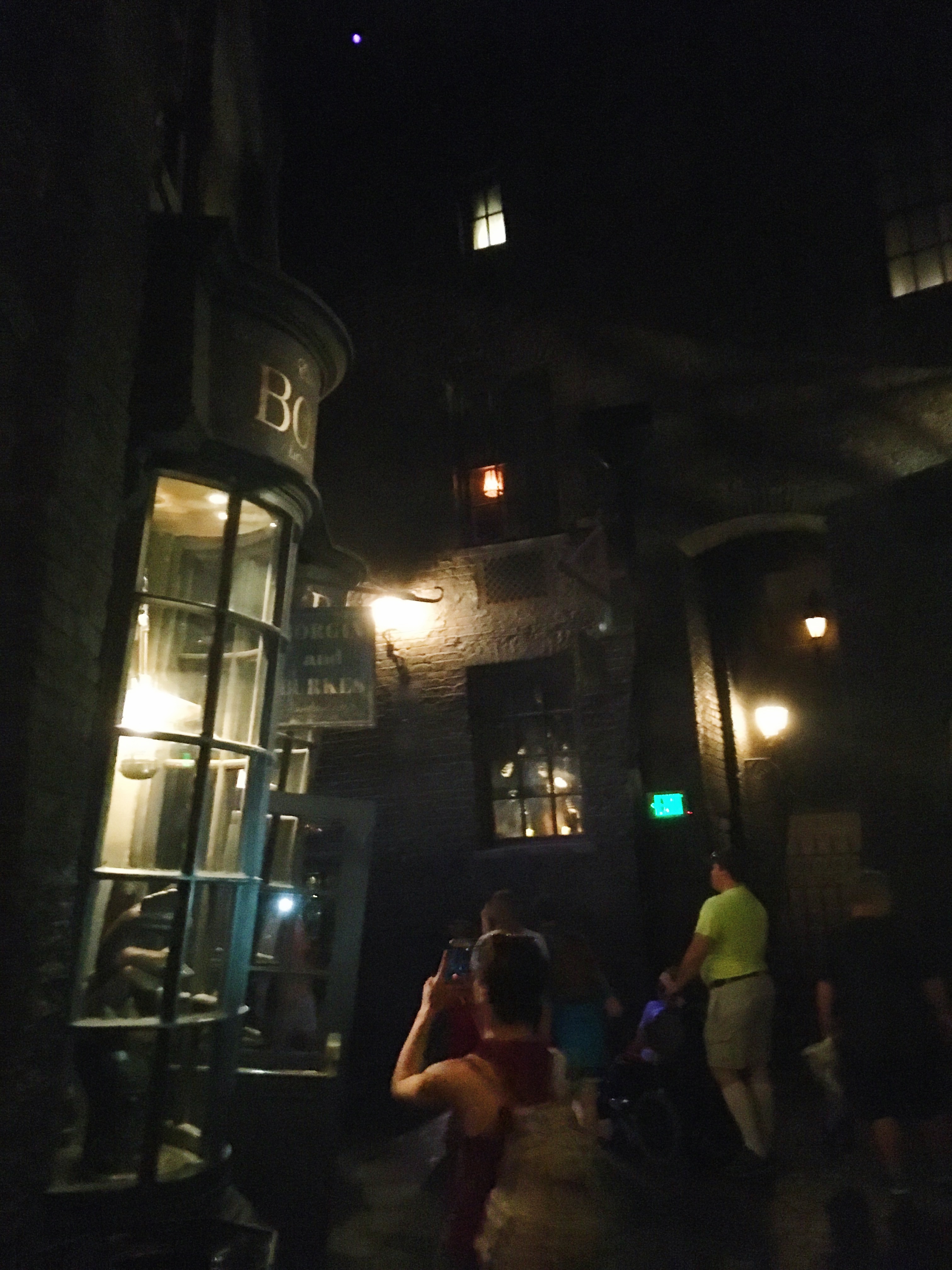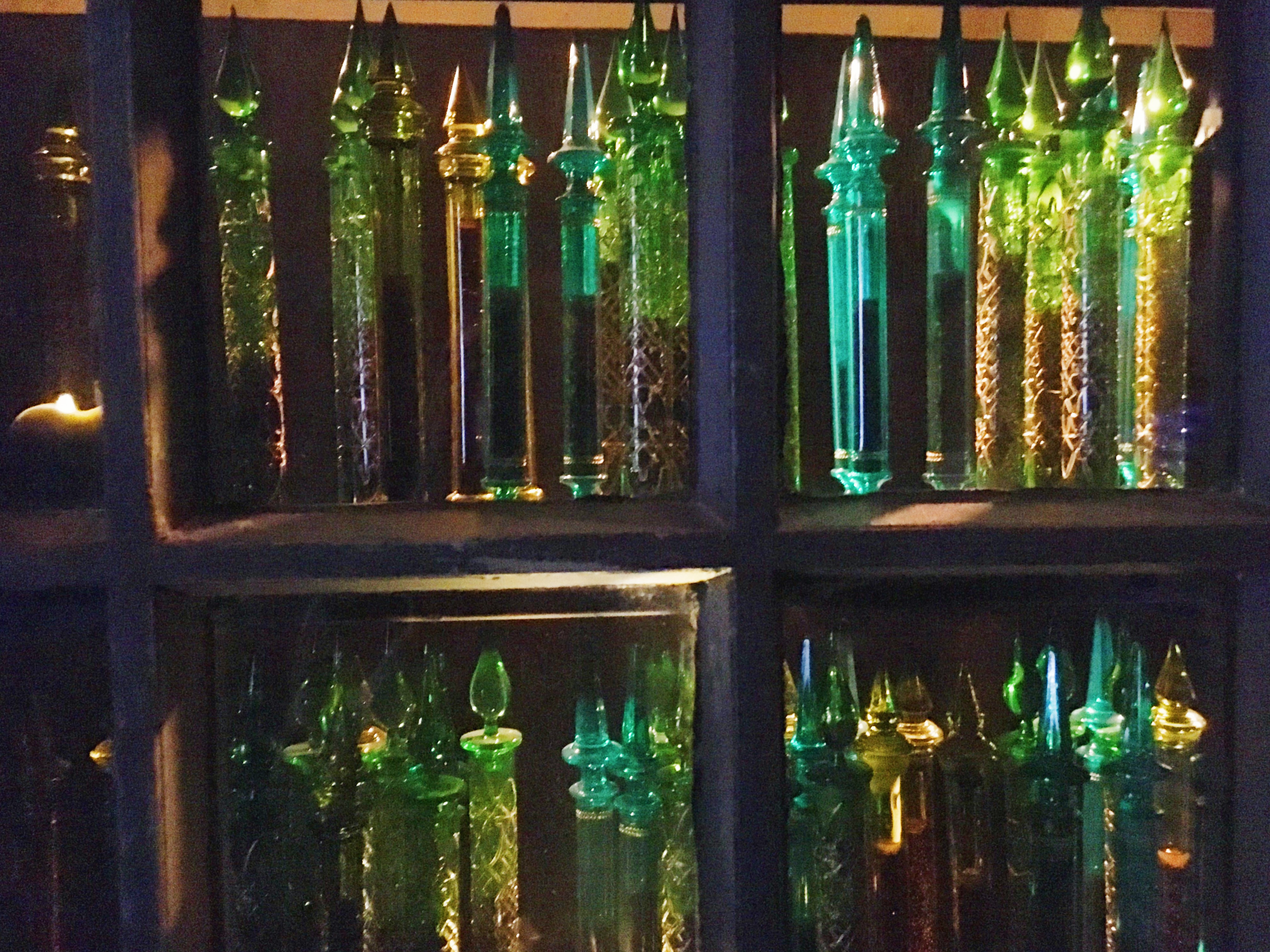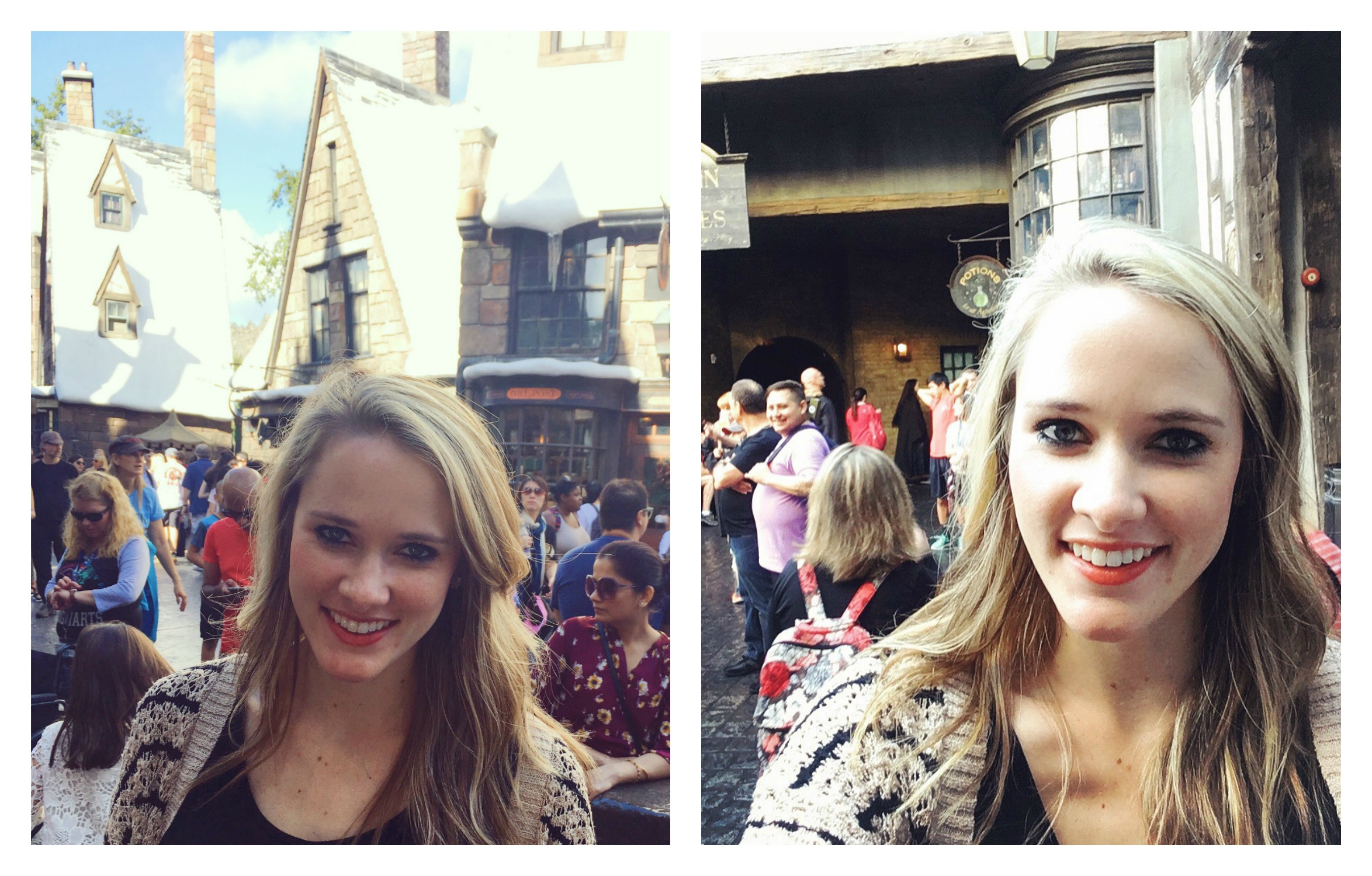 {capturing the moment of me at HP world} ;)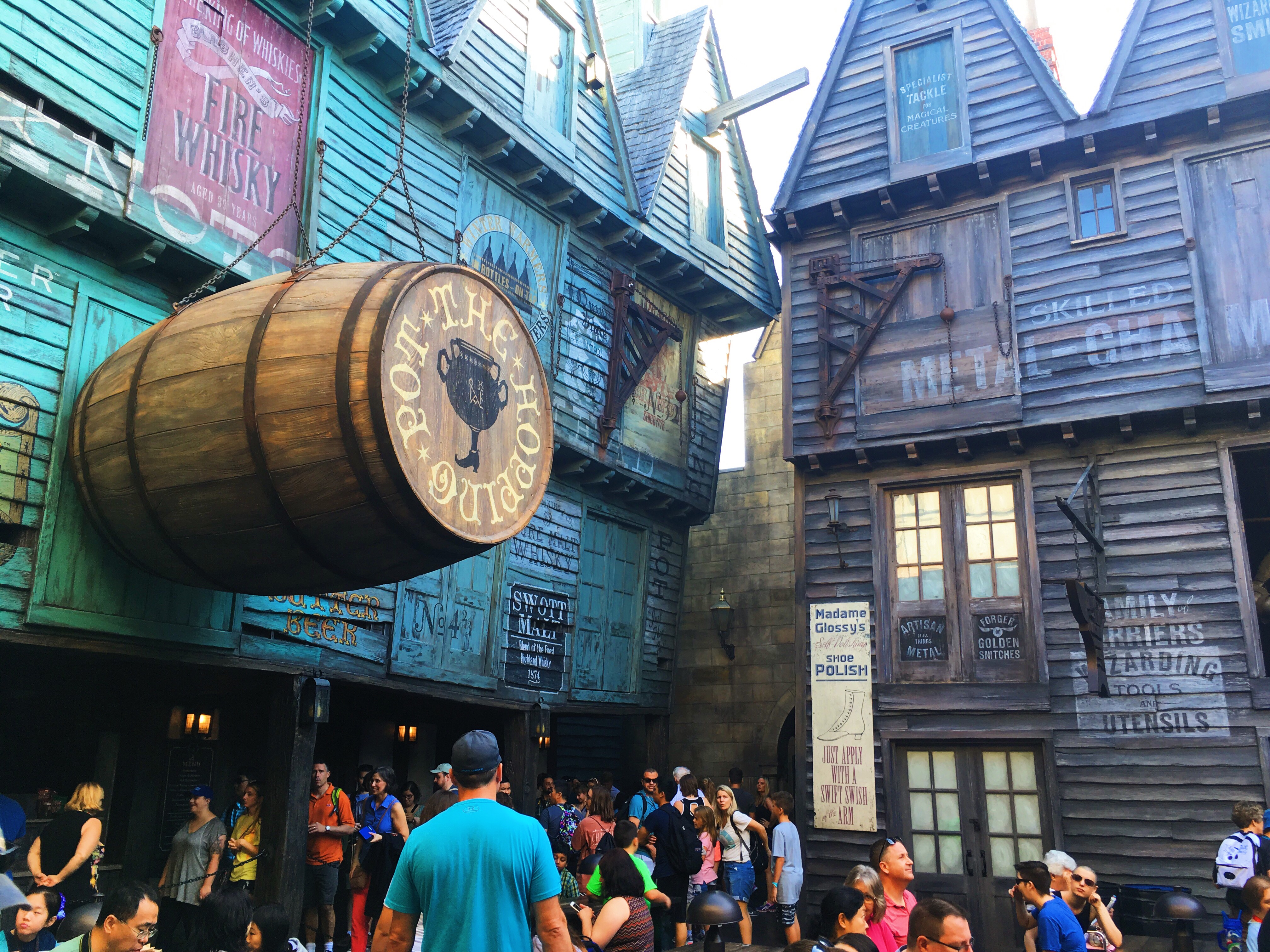 {snack time!  this is a cornish pasty.  it was pretty good!}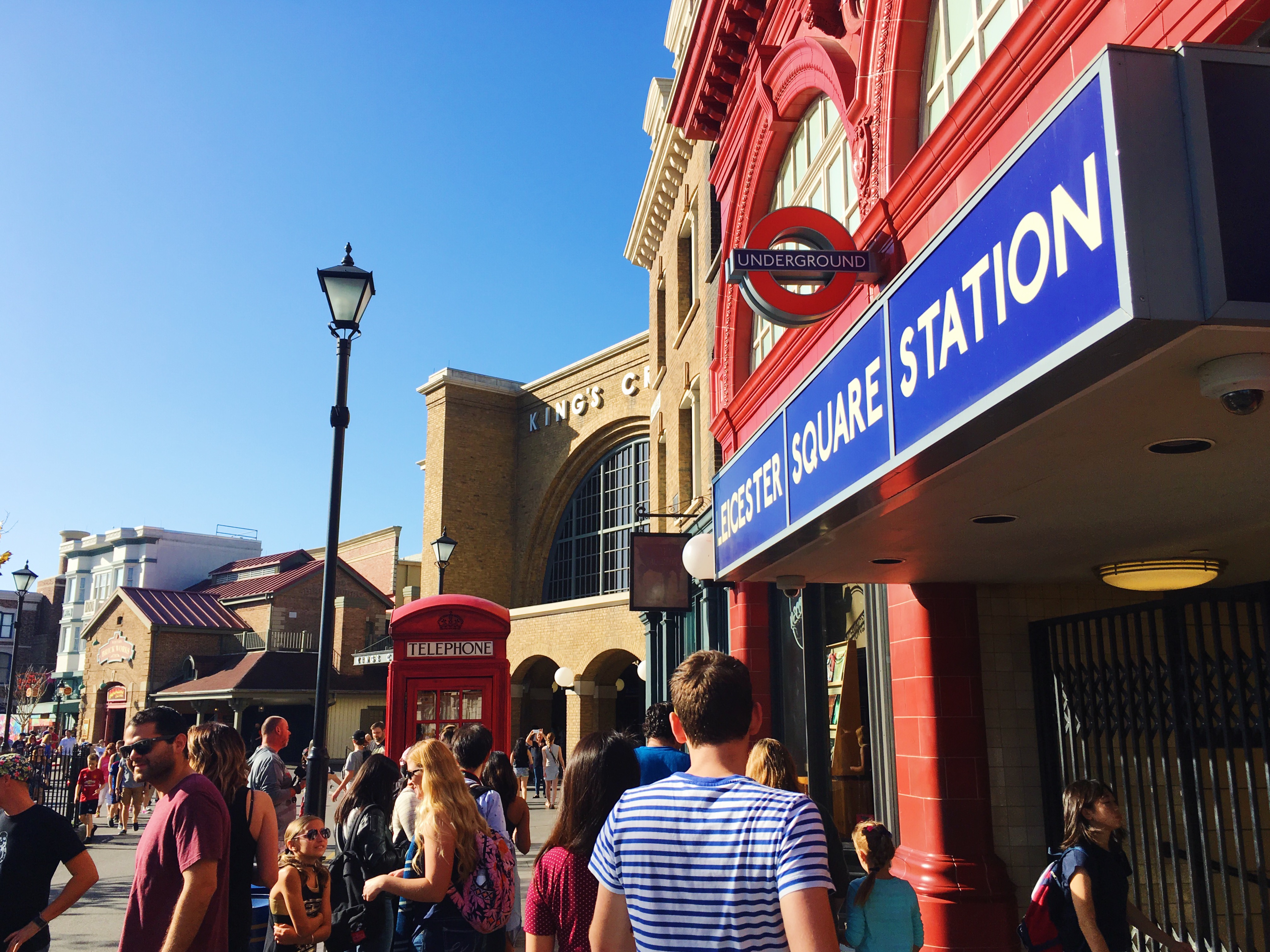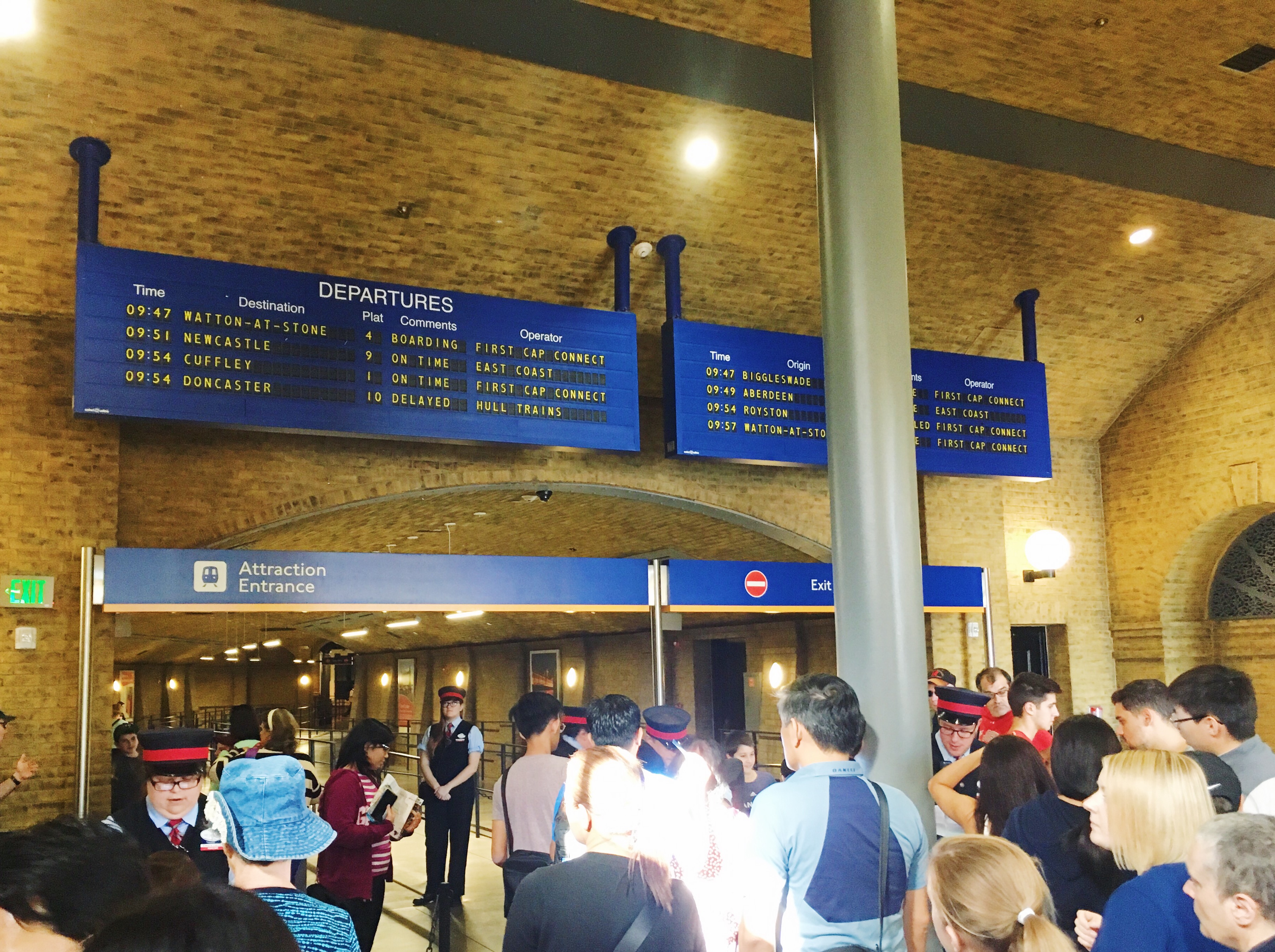 {looks like a london train station, no?}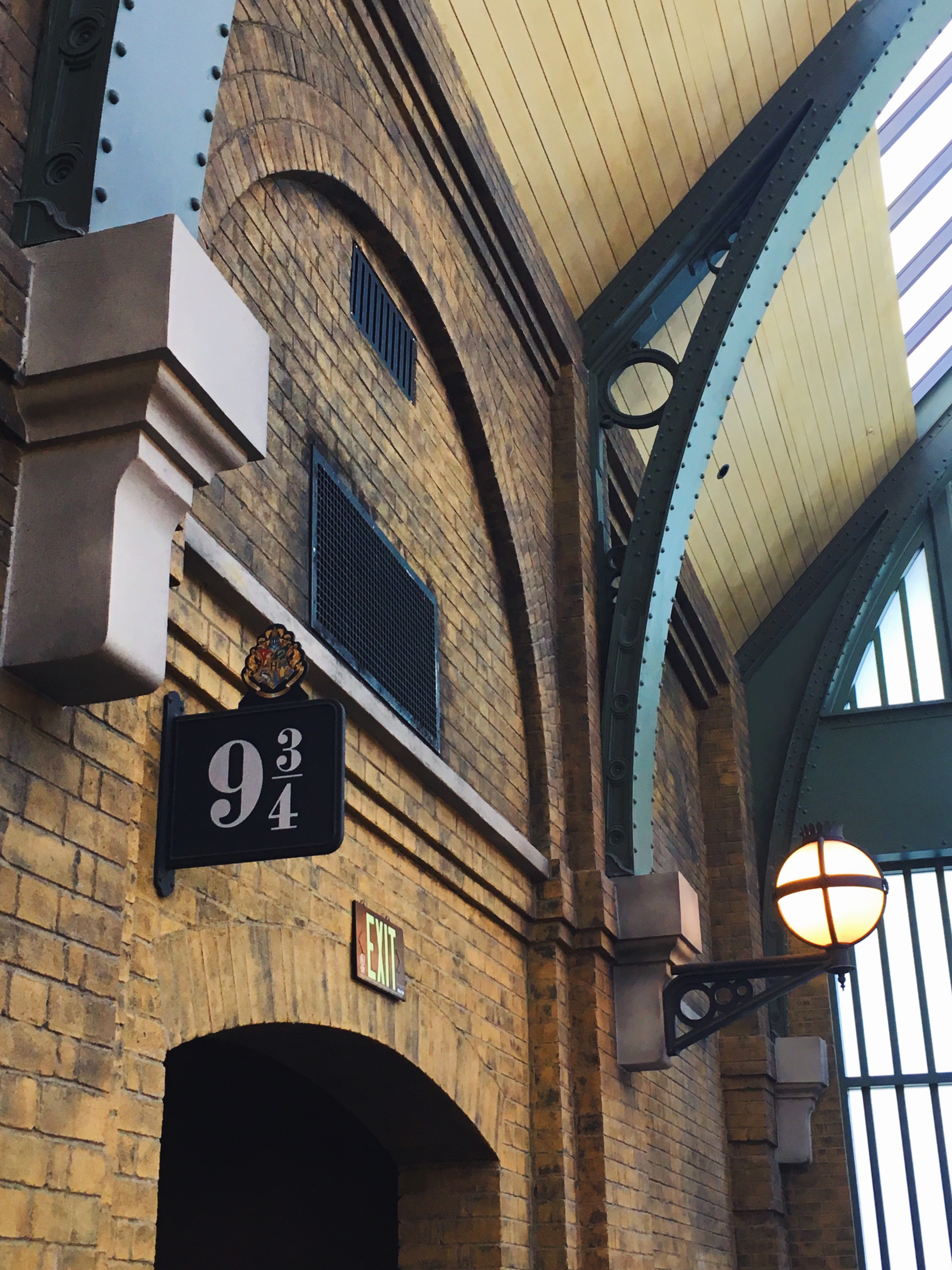 {platform 9-3/4}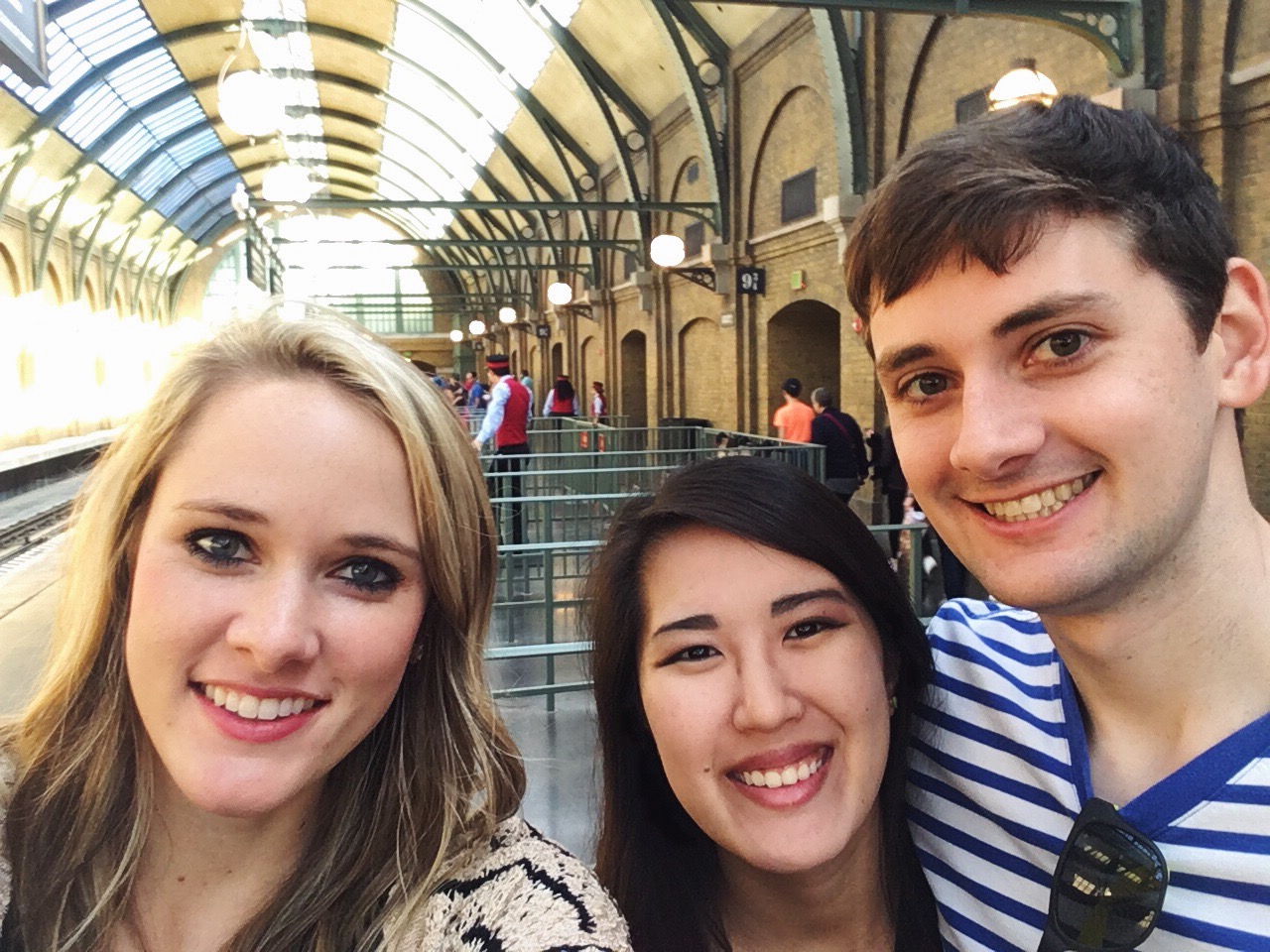 {waiting for the train}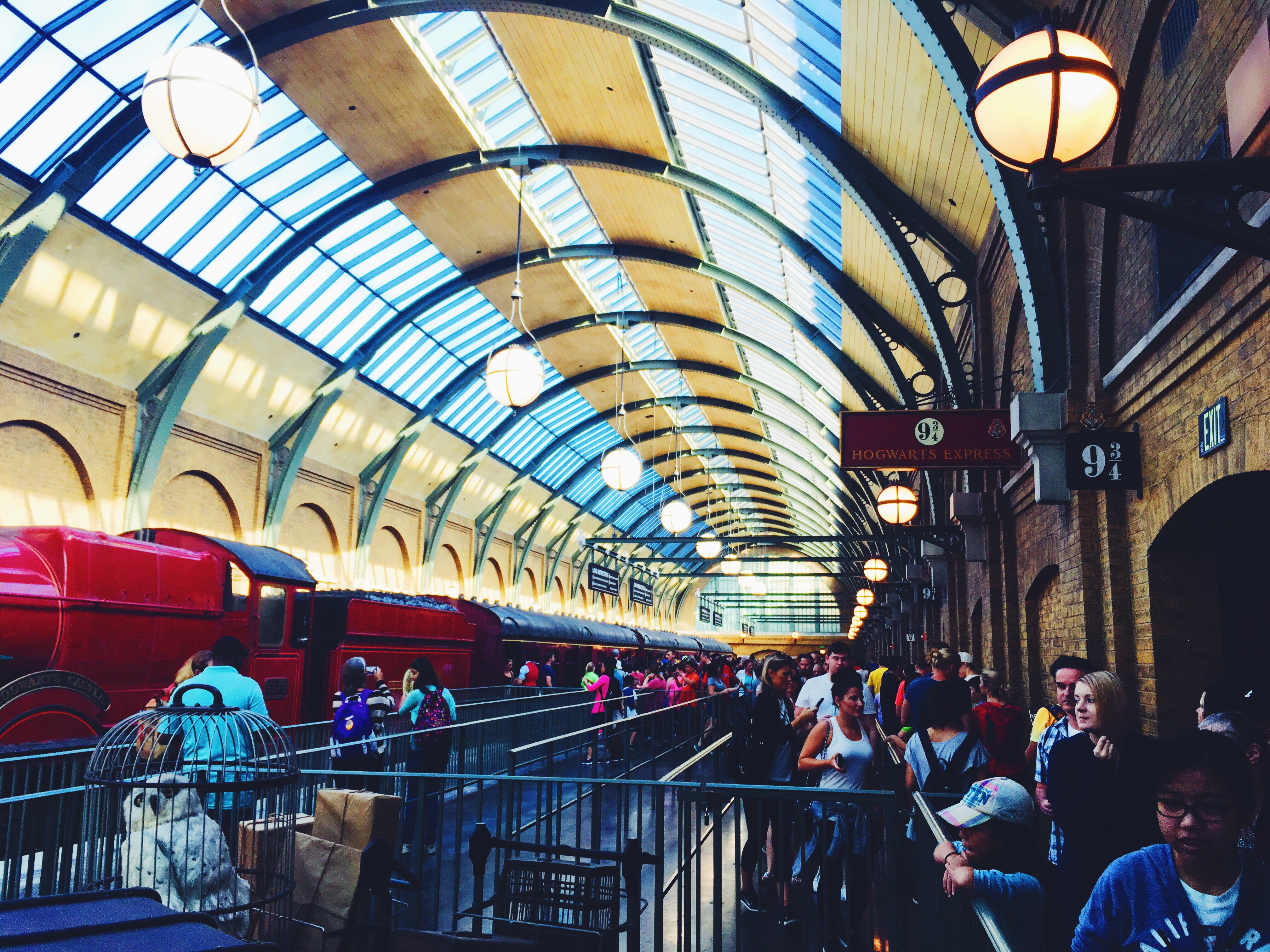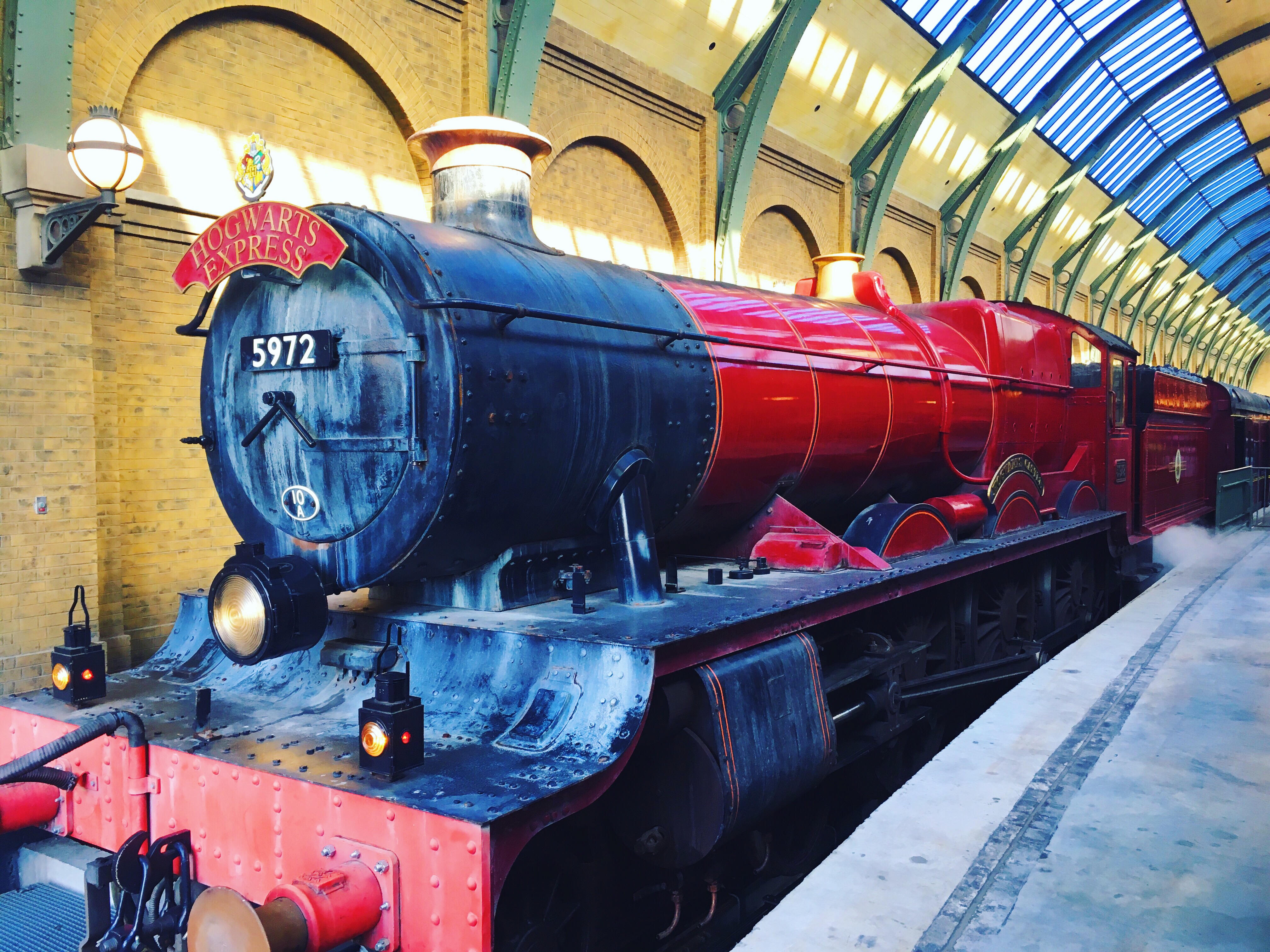 {the hogwarts express}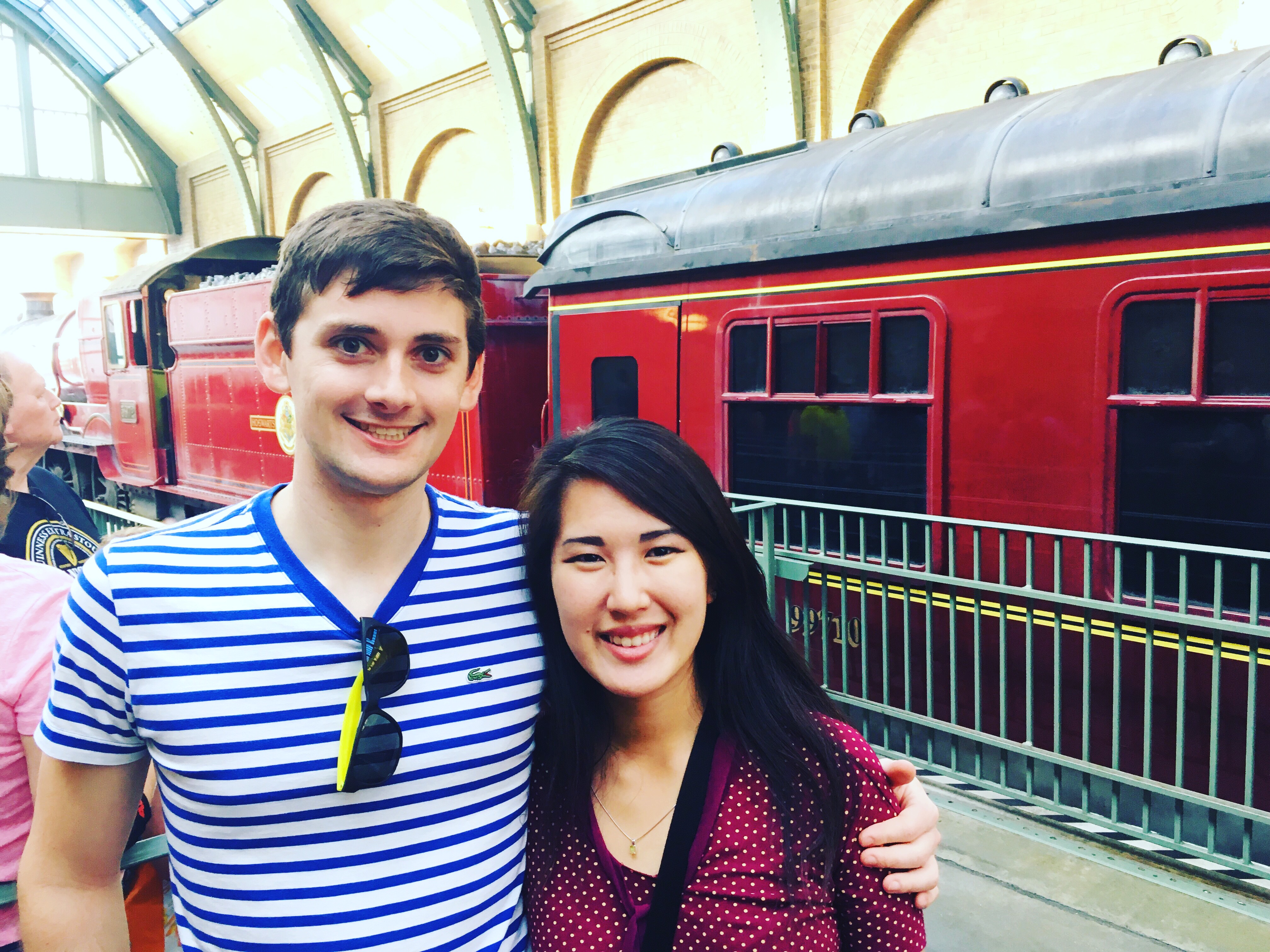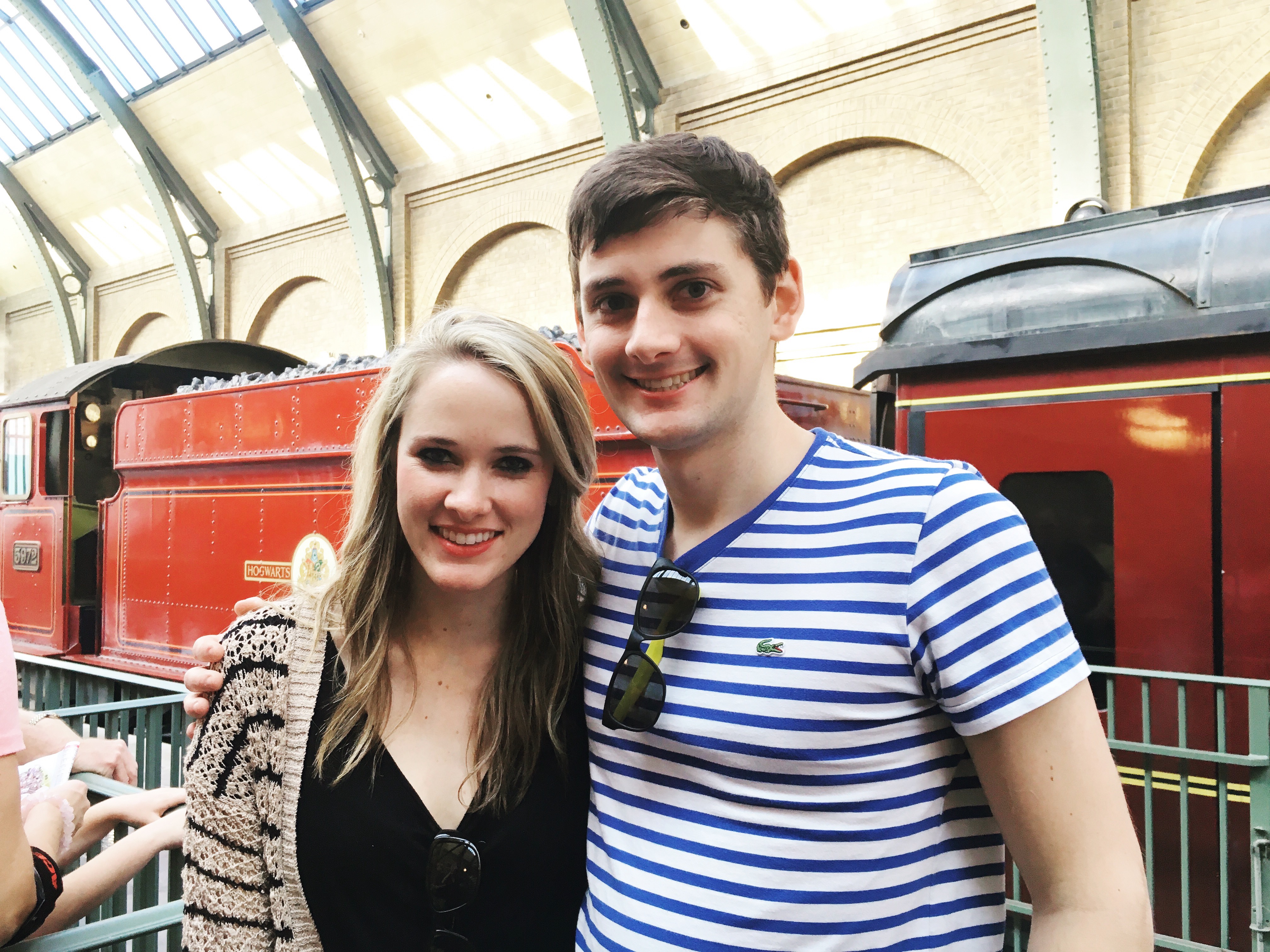 {we had to take a picture for dad} ;)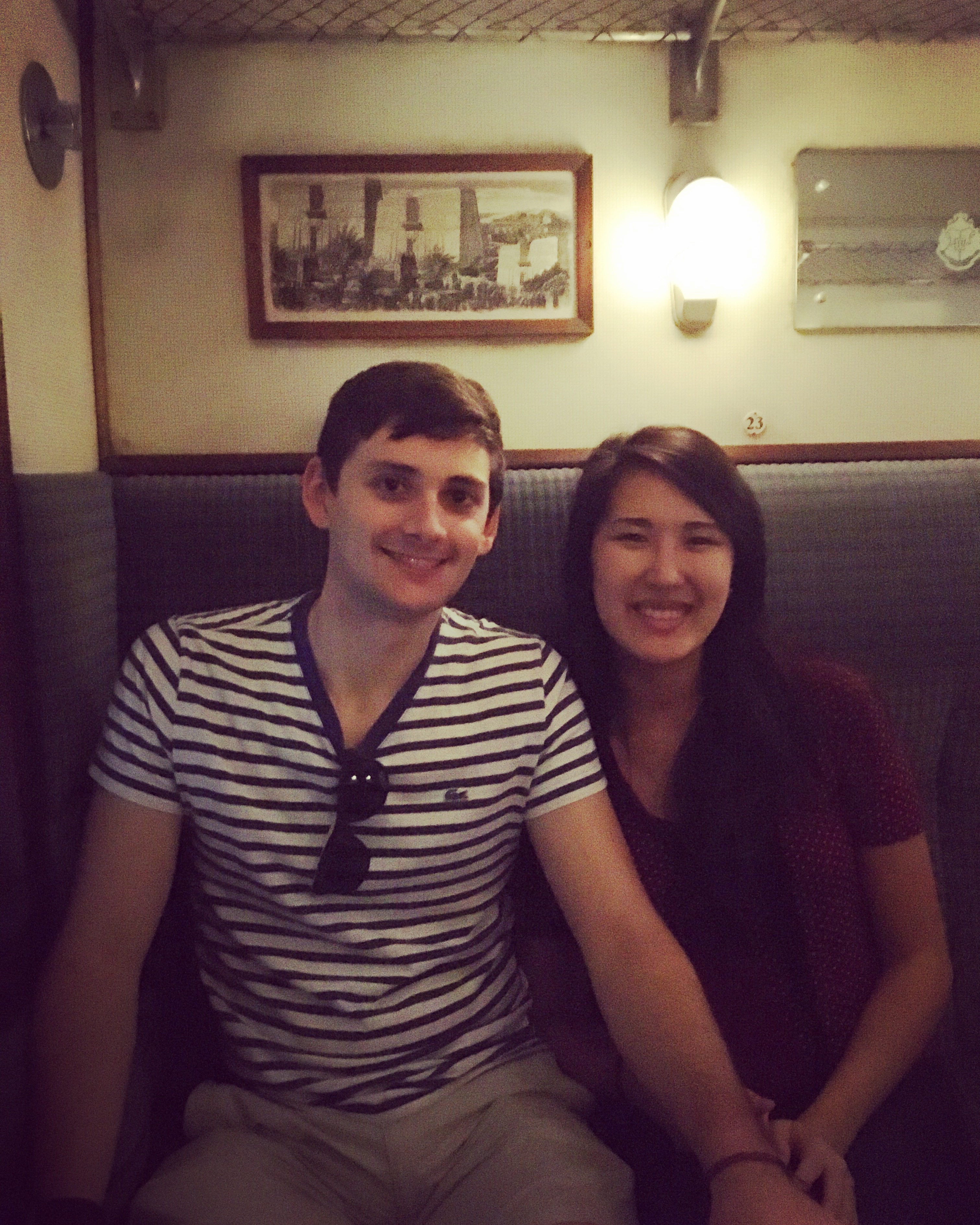 {on the train}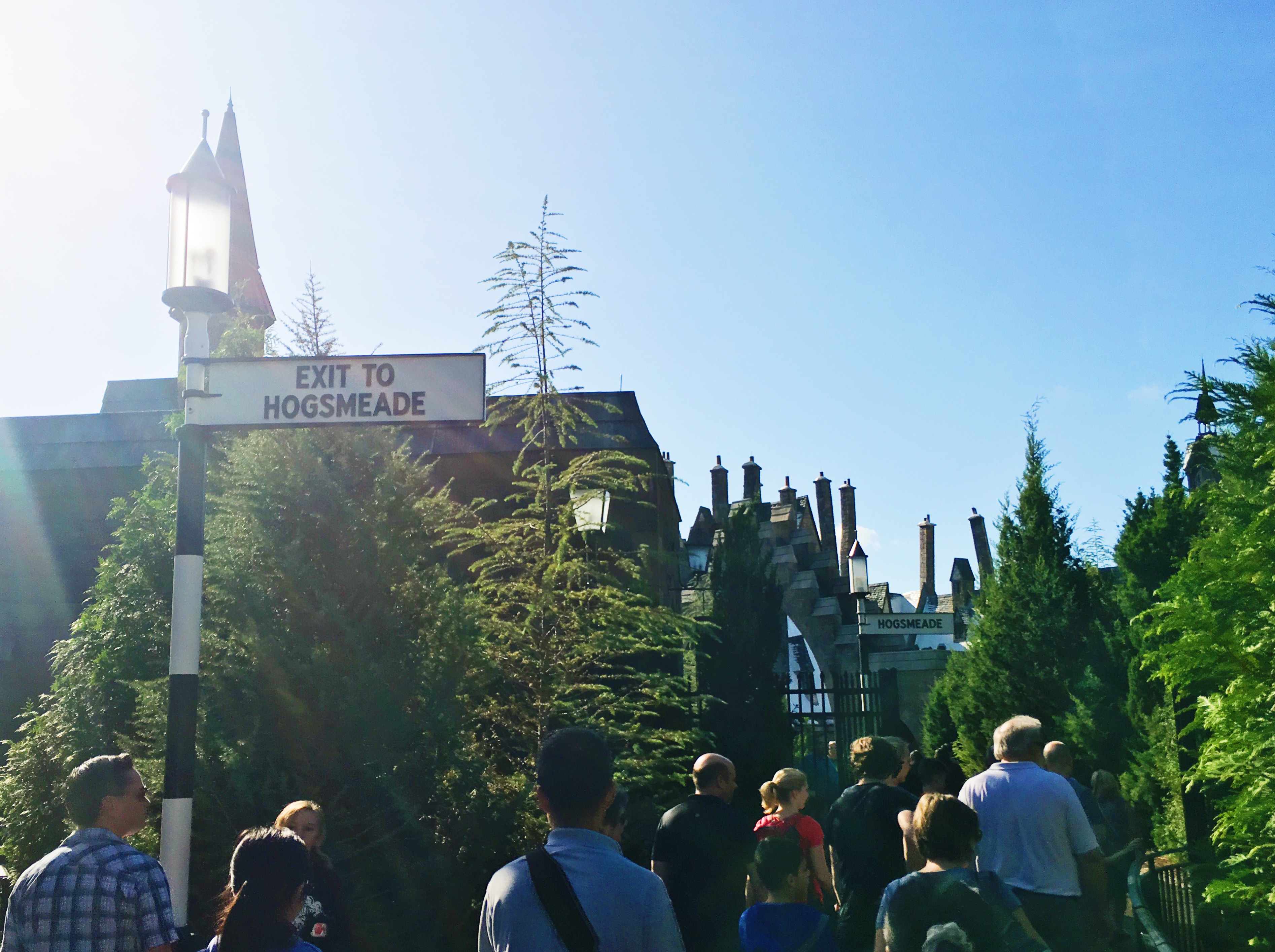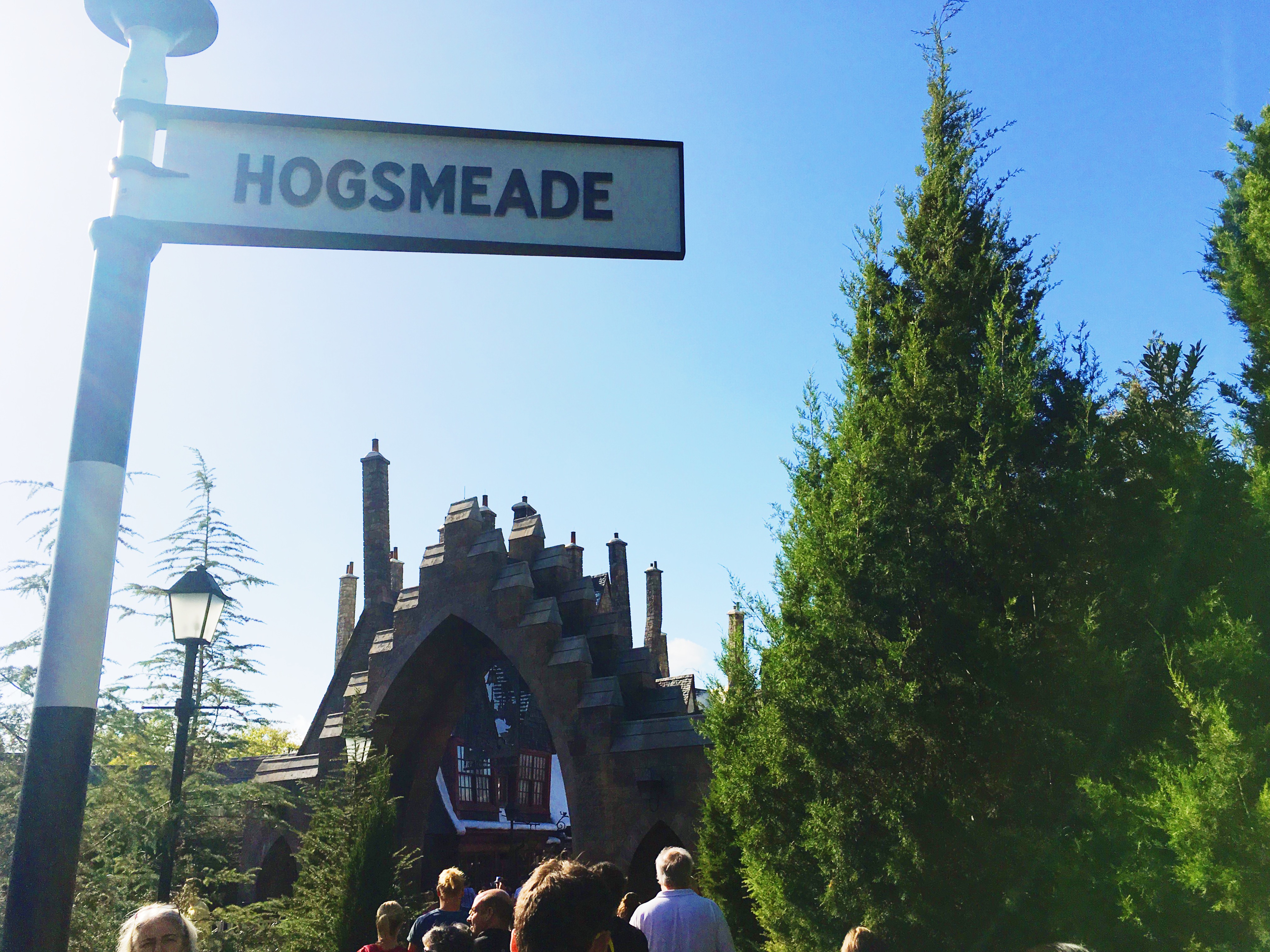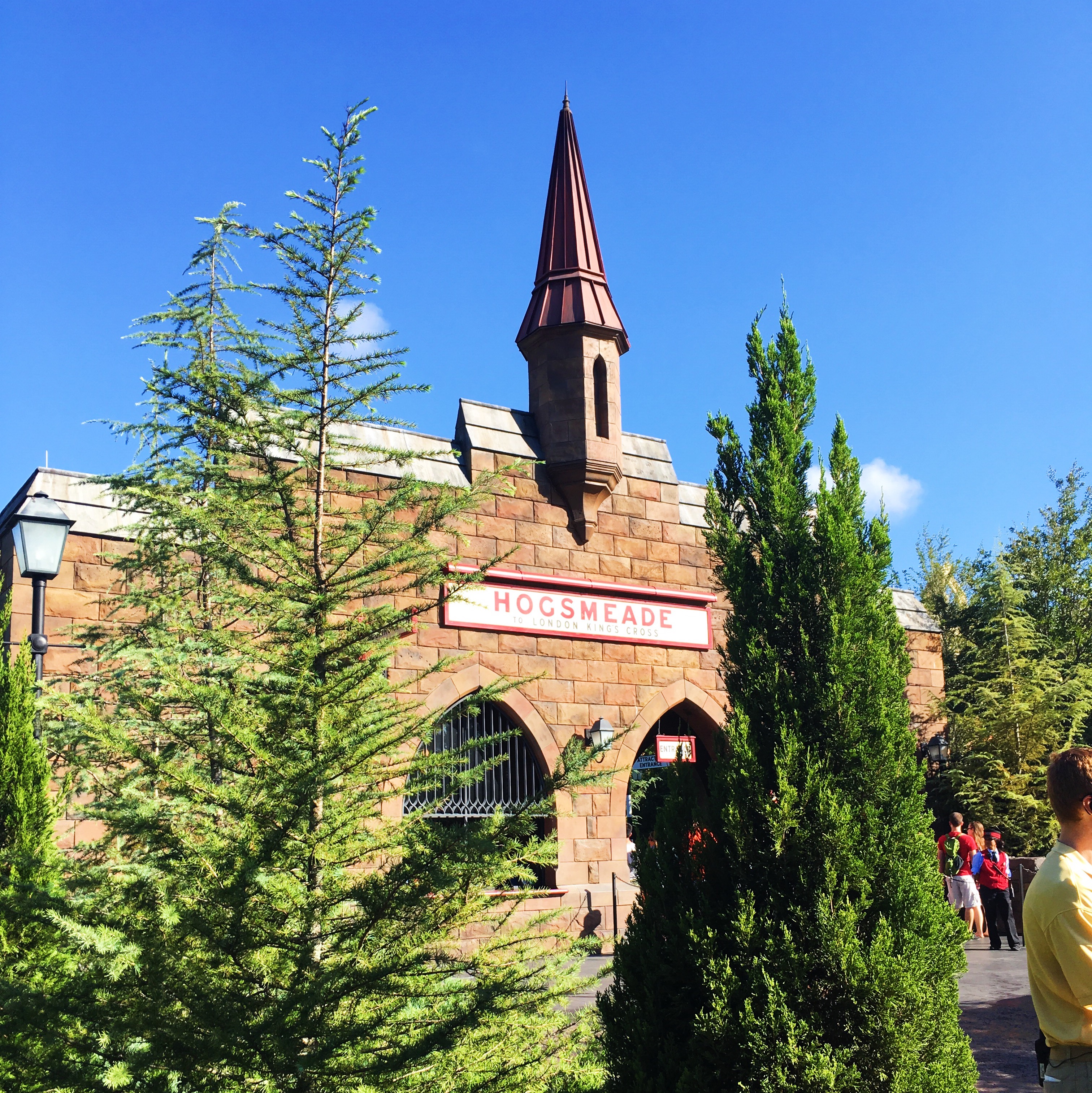 {welcome to hogsmeade}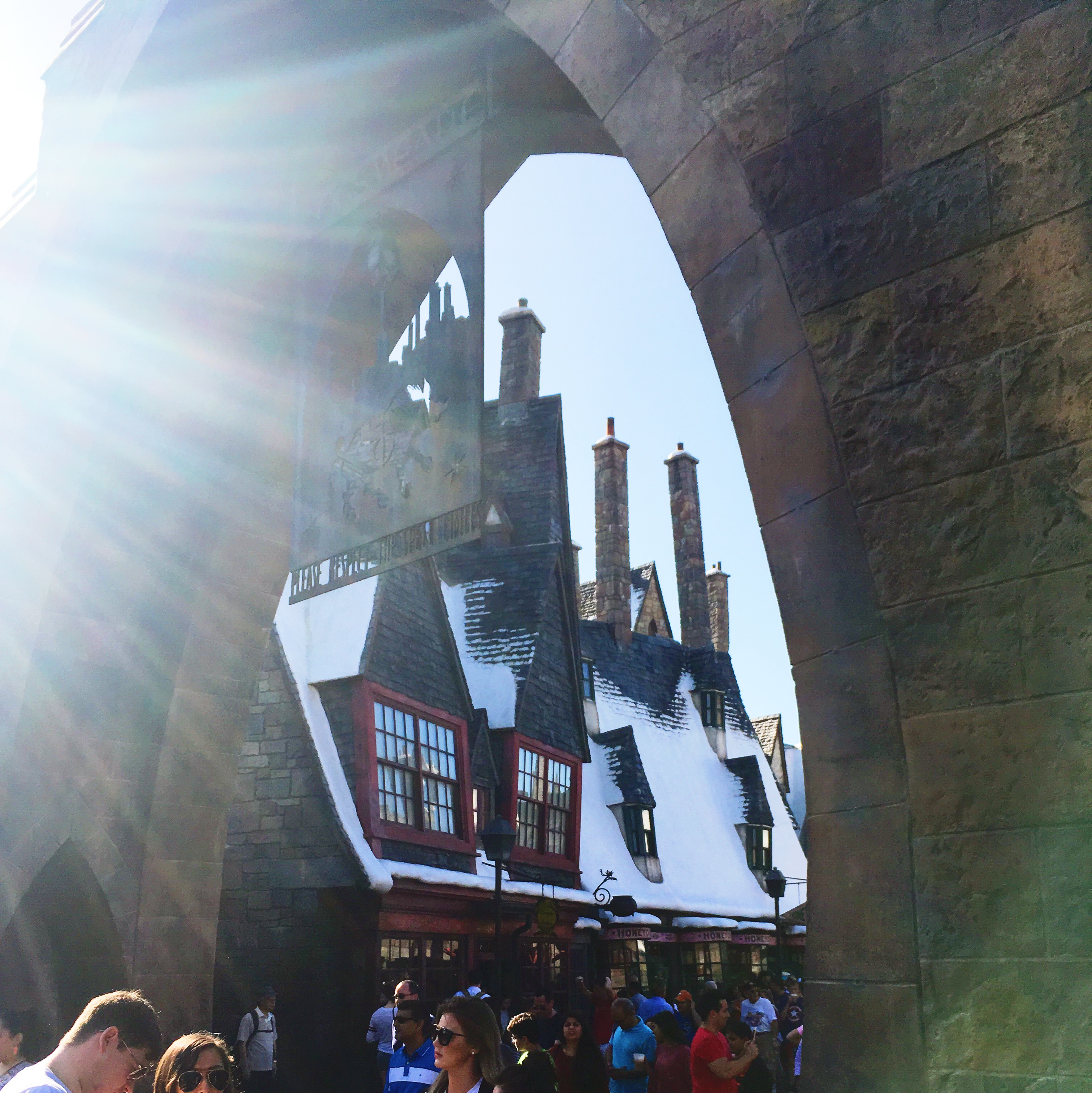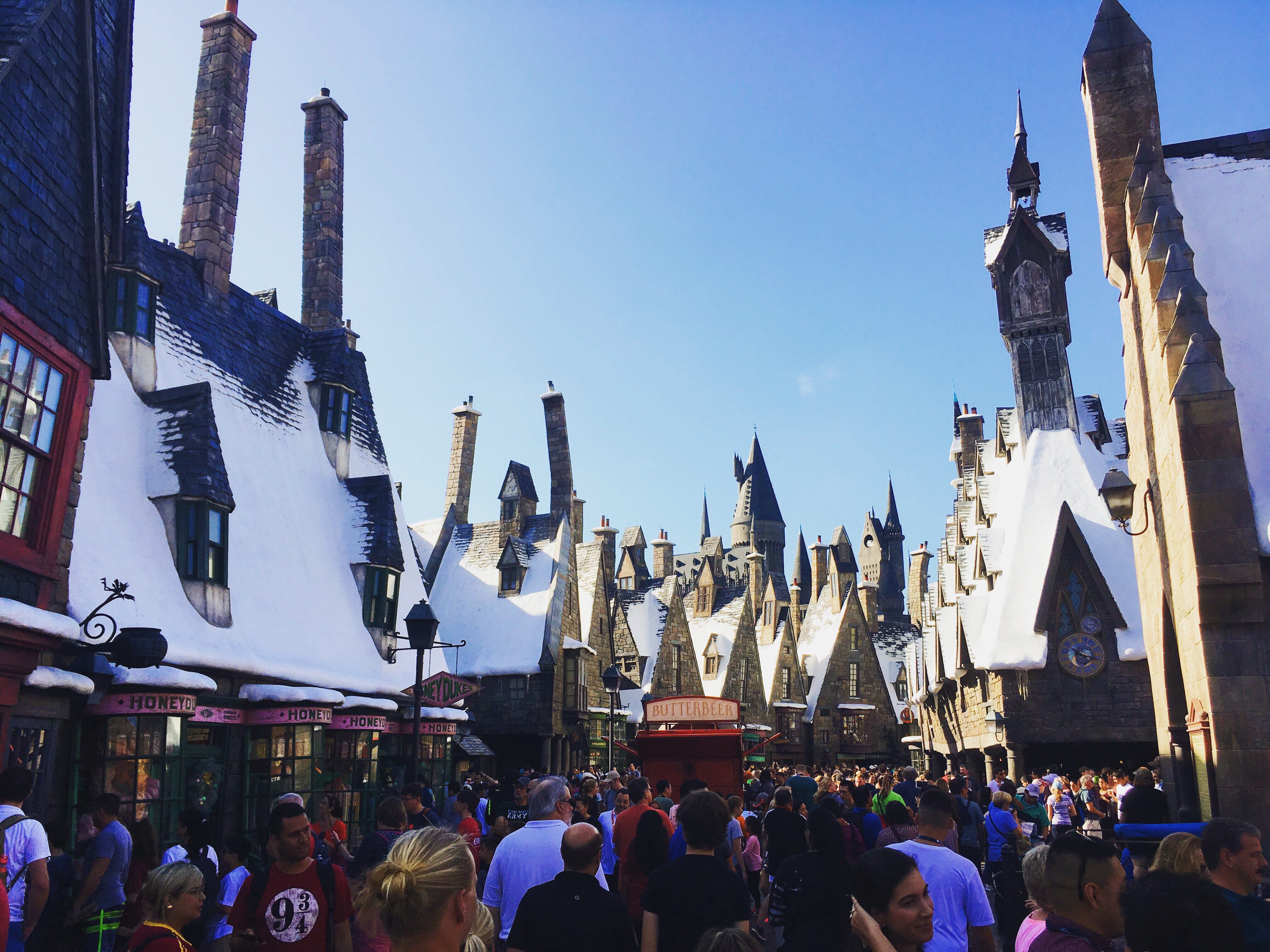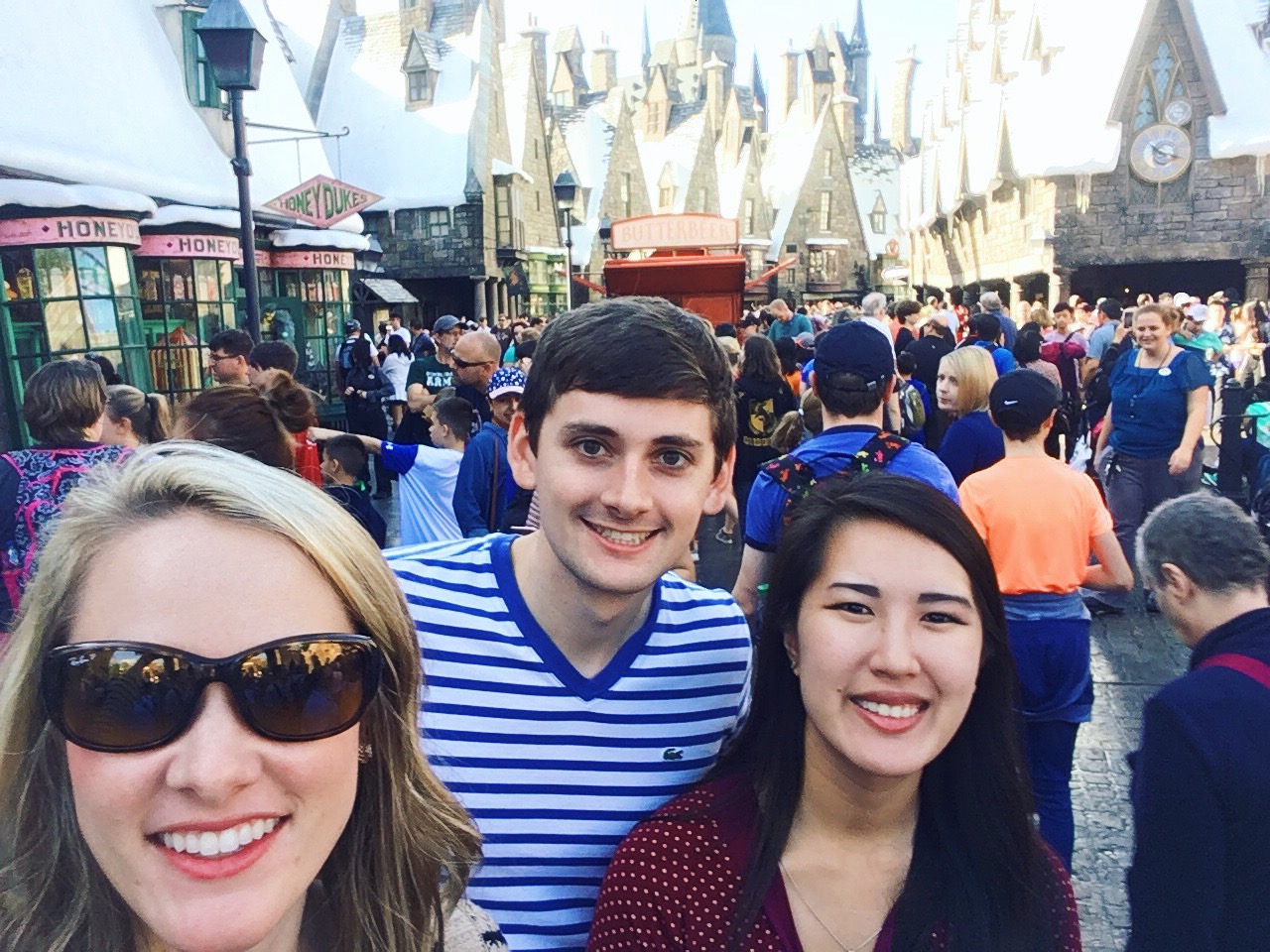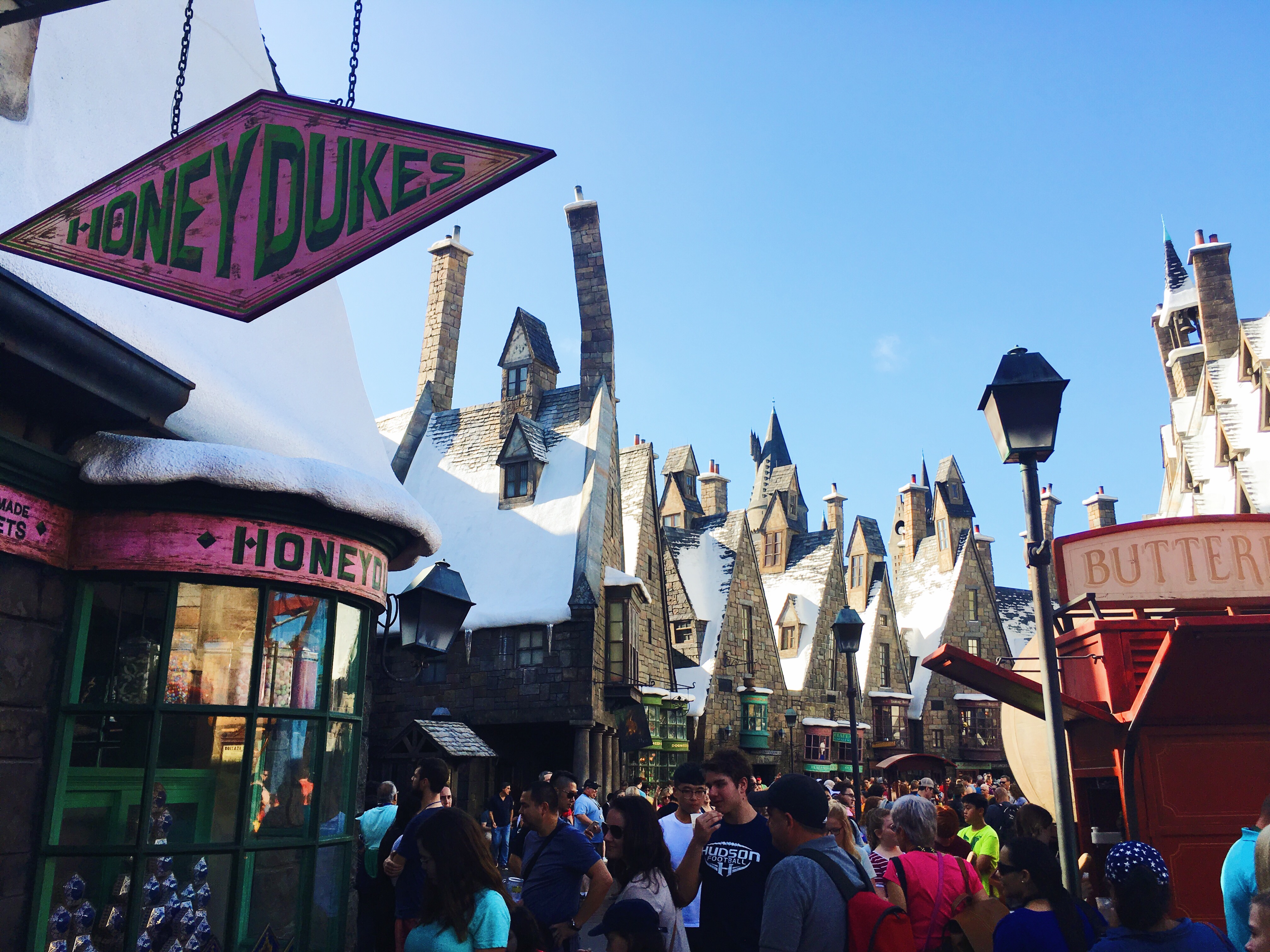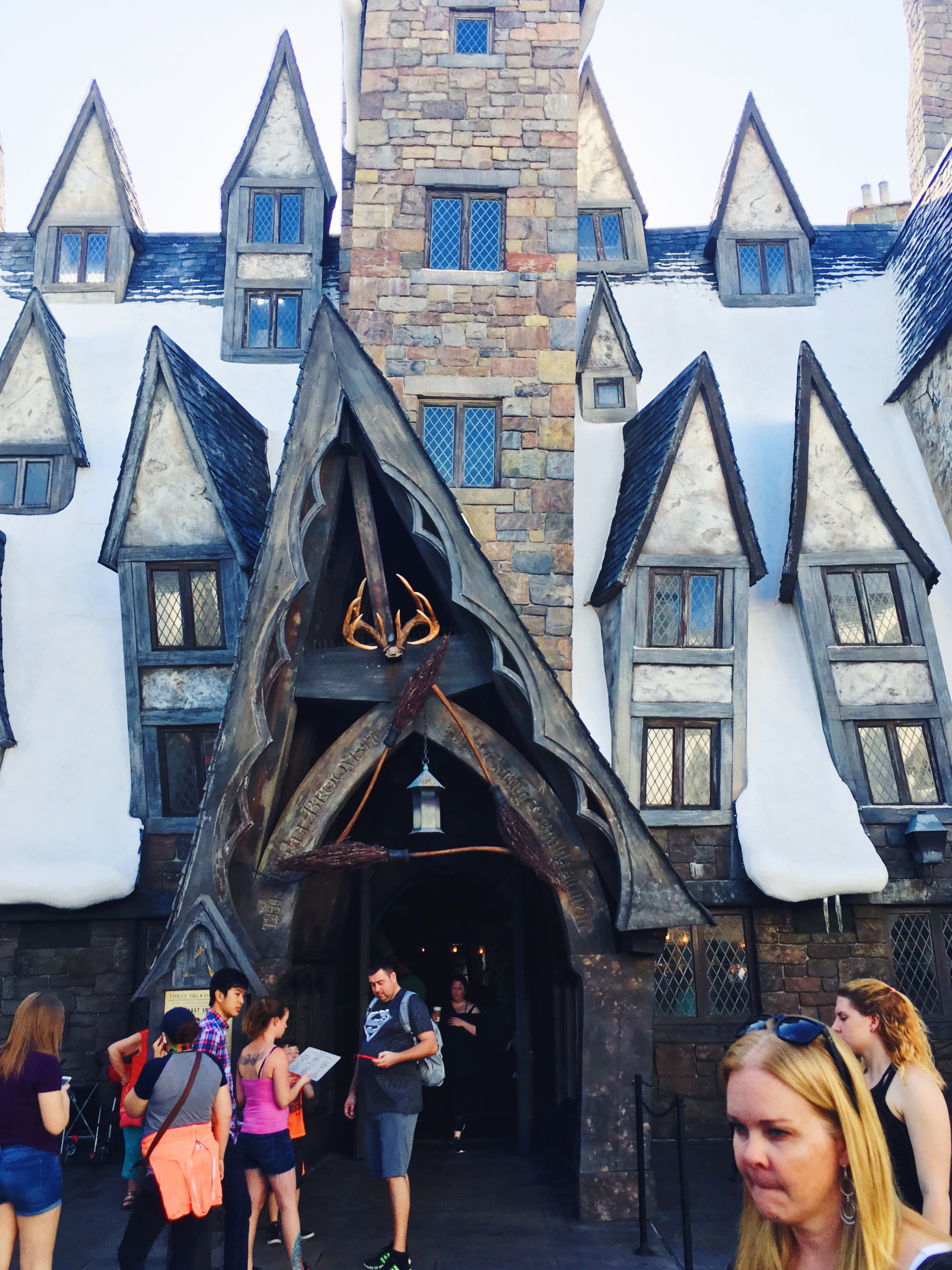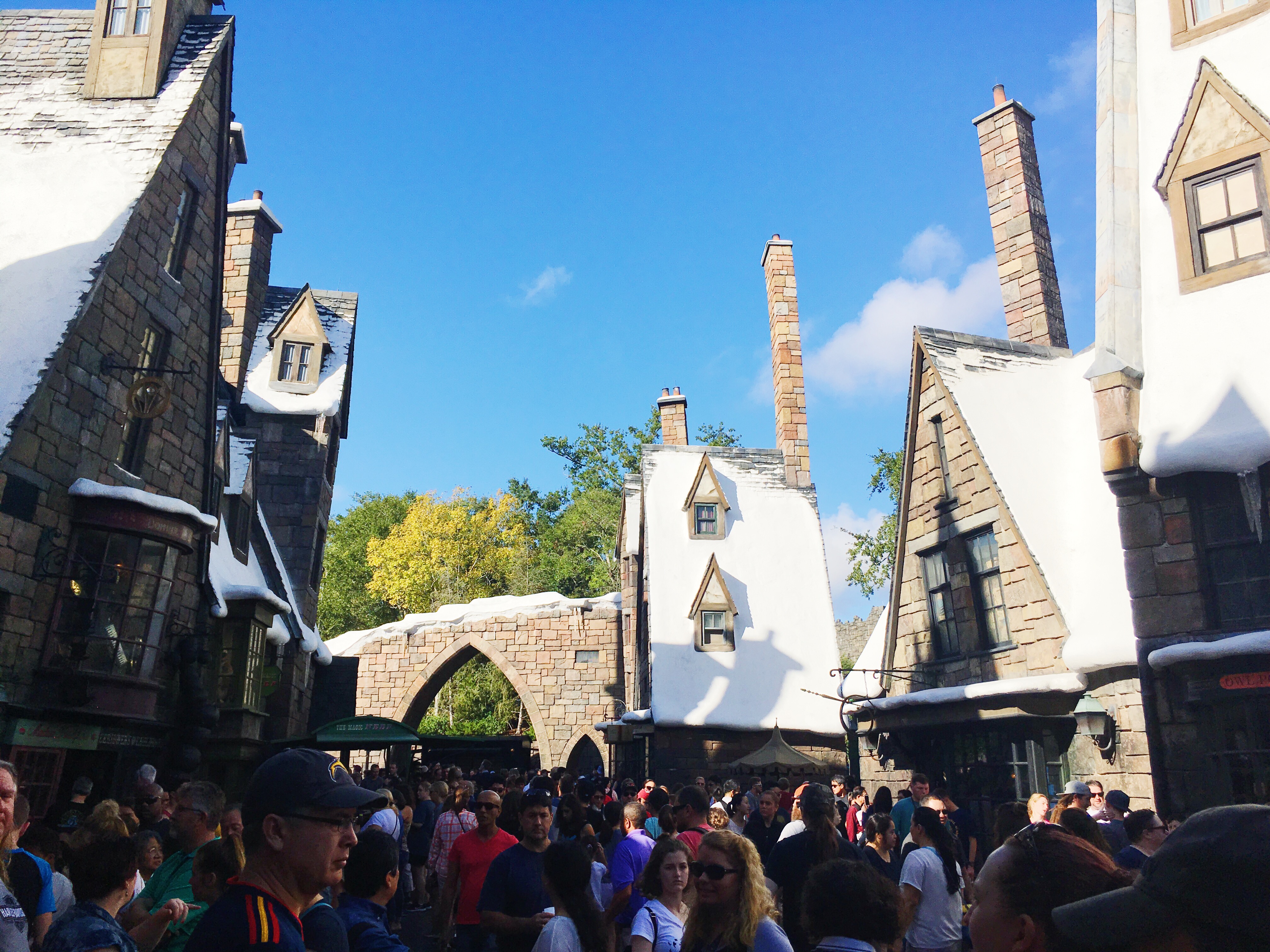 {the buildings at hogsmeade were really cool}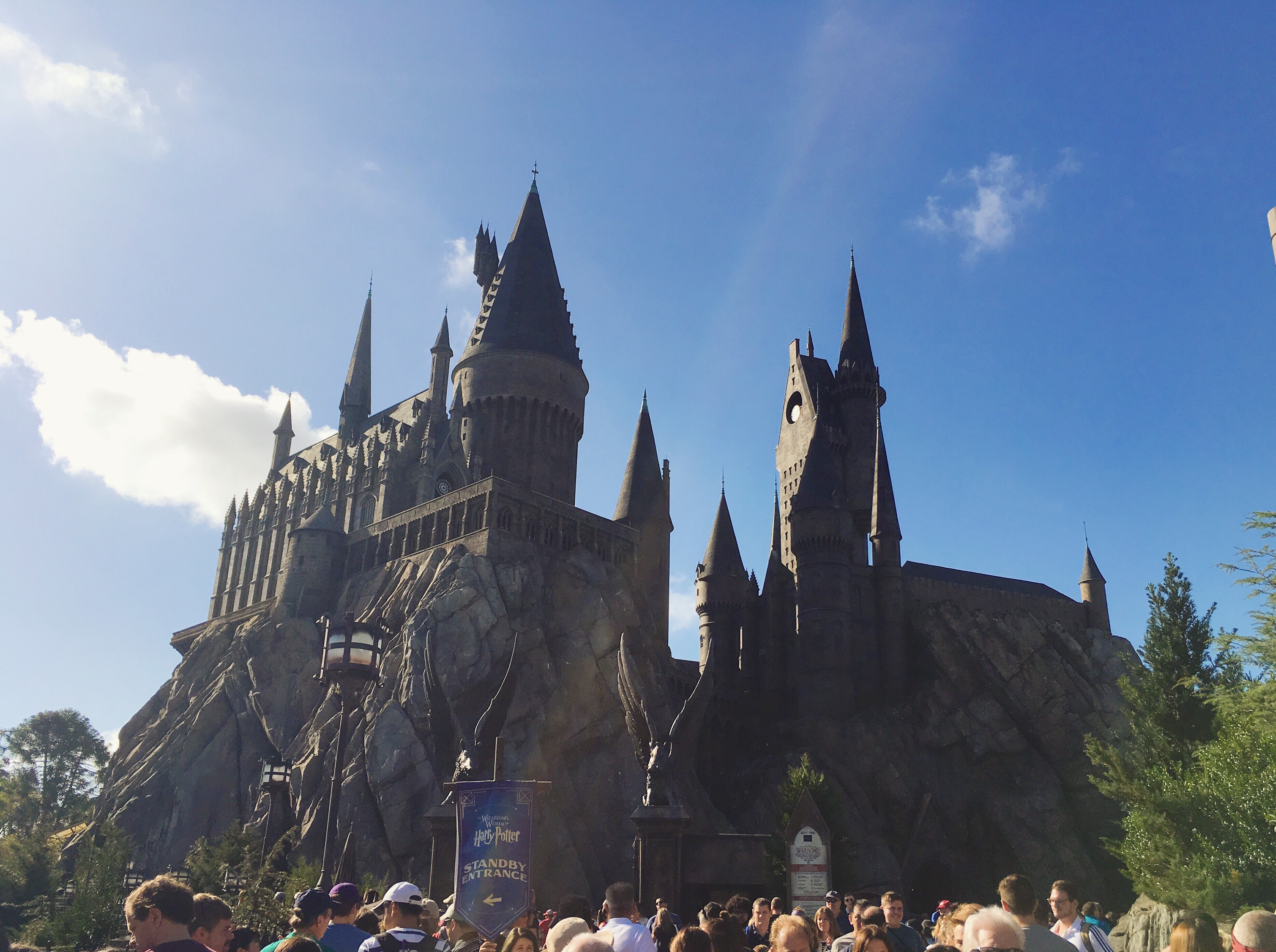 {hogwarts, school of witchcraft and wizardry}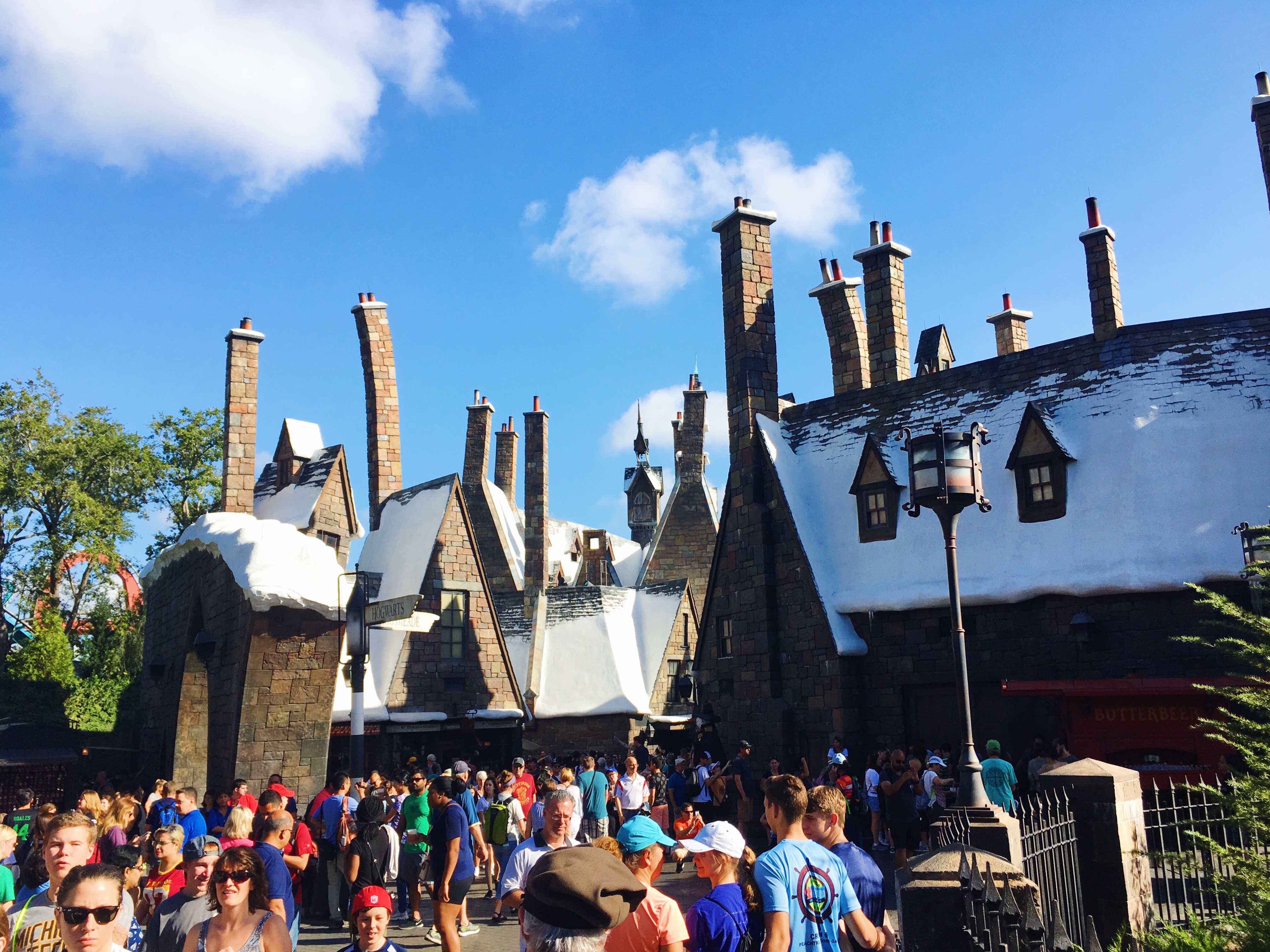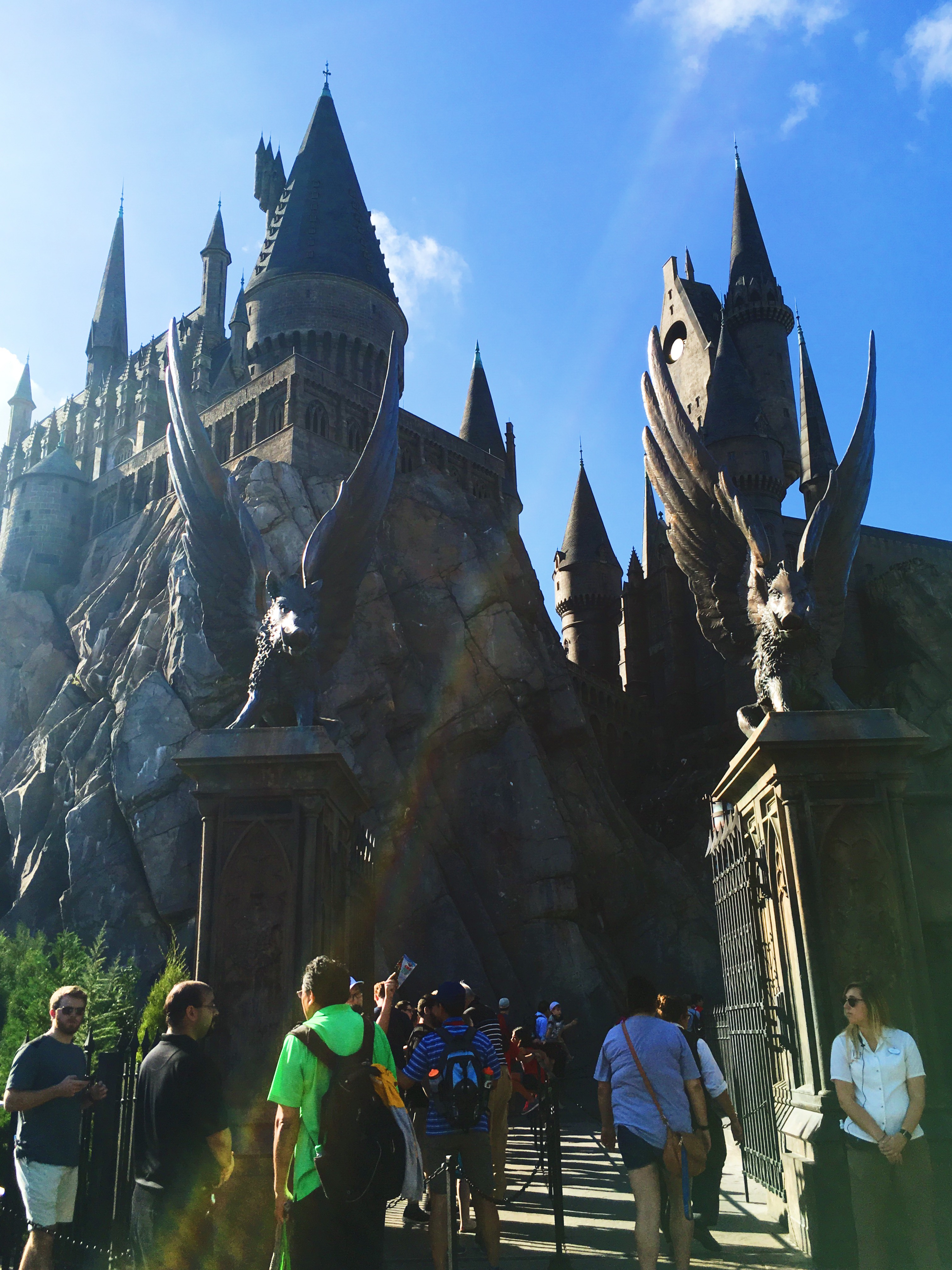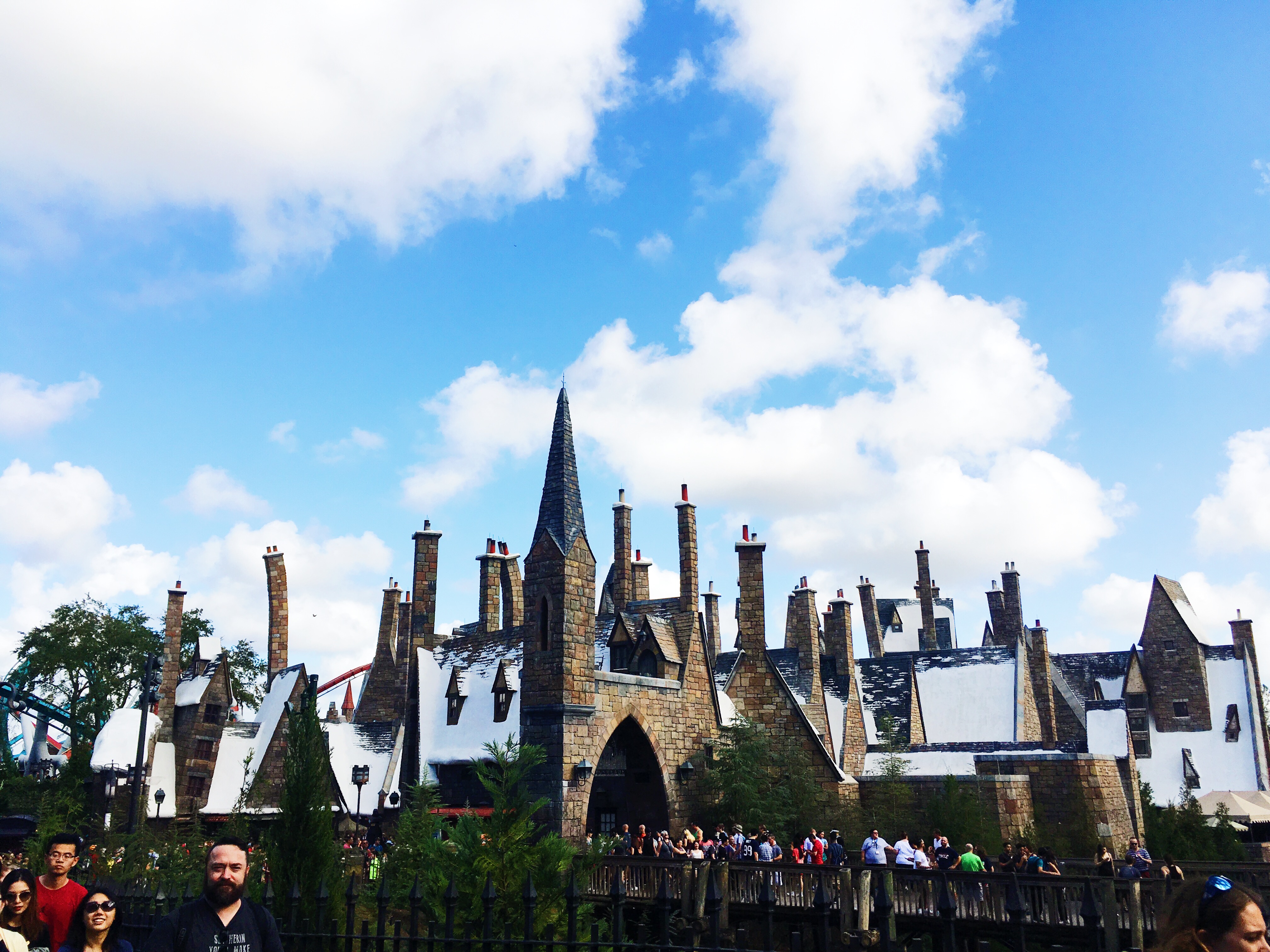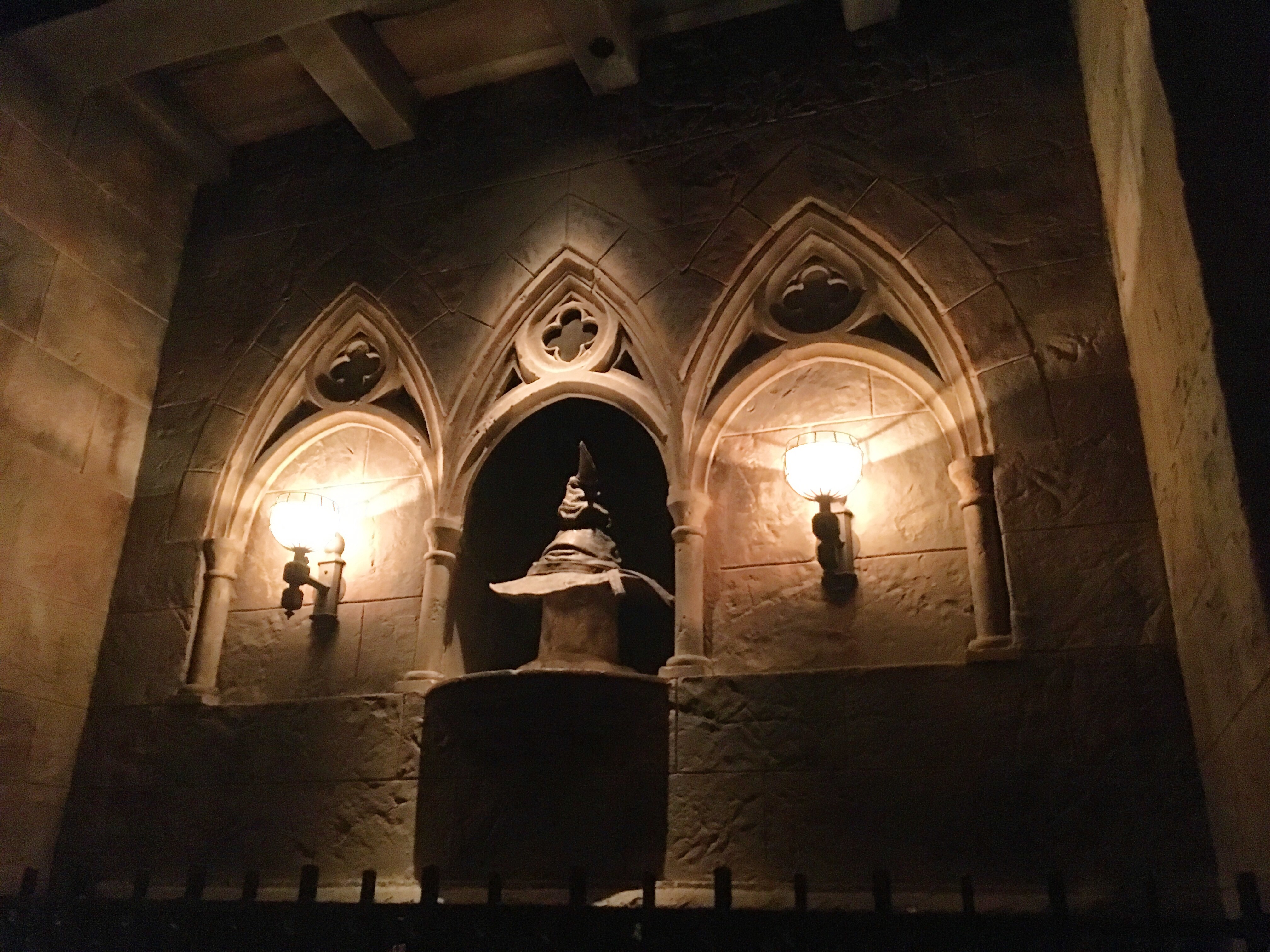 {inside hogwarts:  the sorting hat.  the ride in hogwarts was the one that made priscilla and me a little queasy!}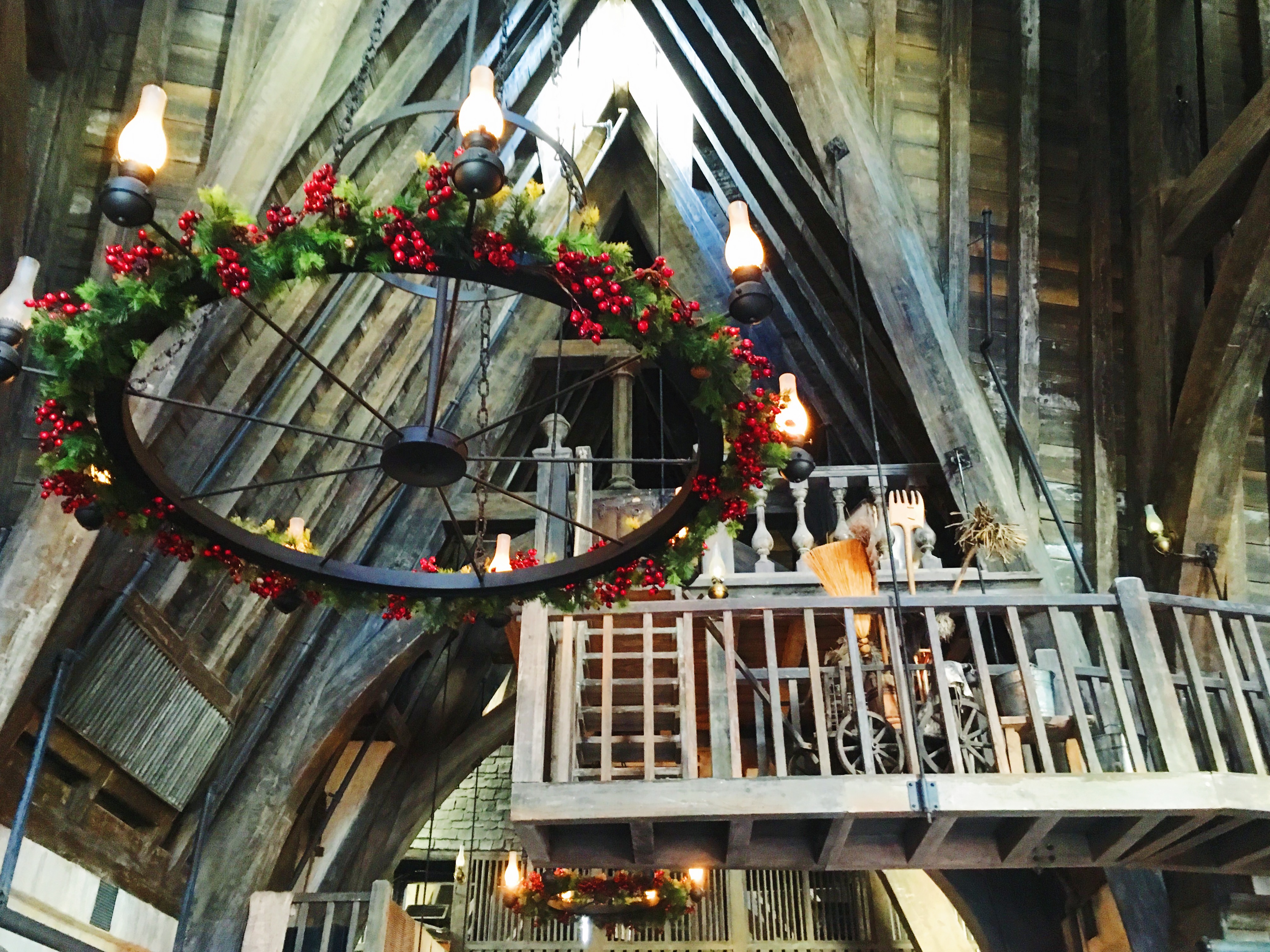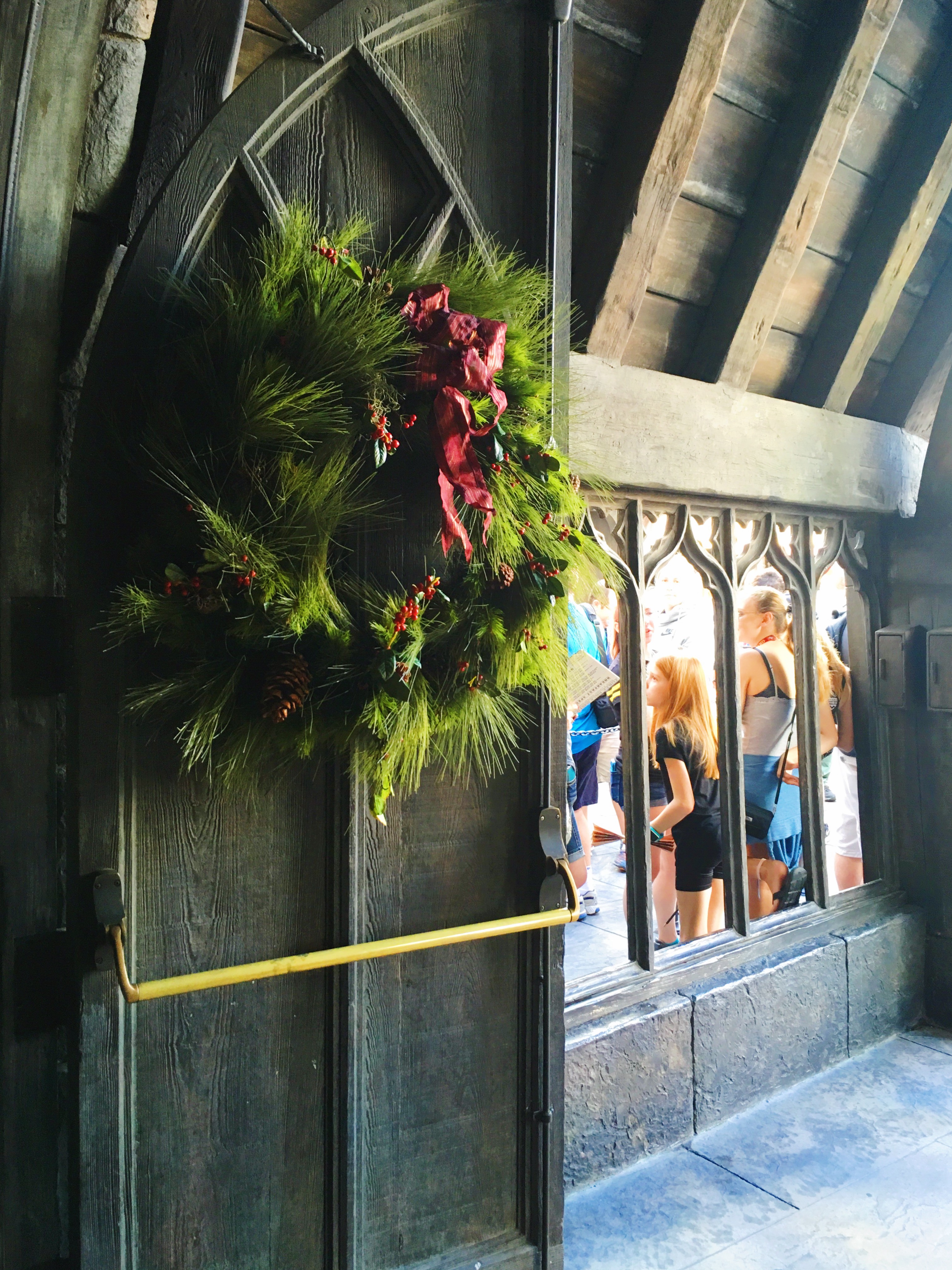 {after the ride, we waited in line for lunch…}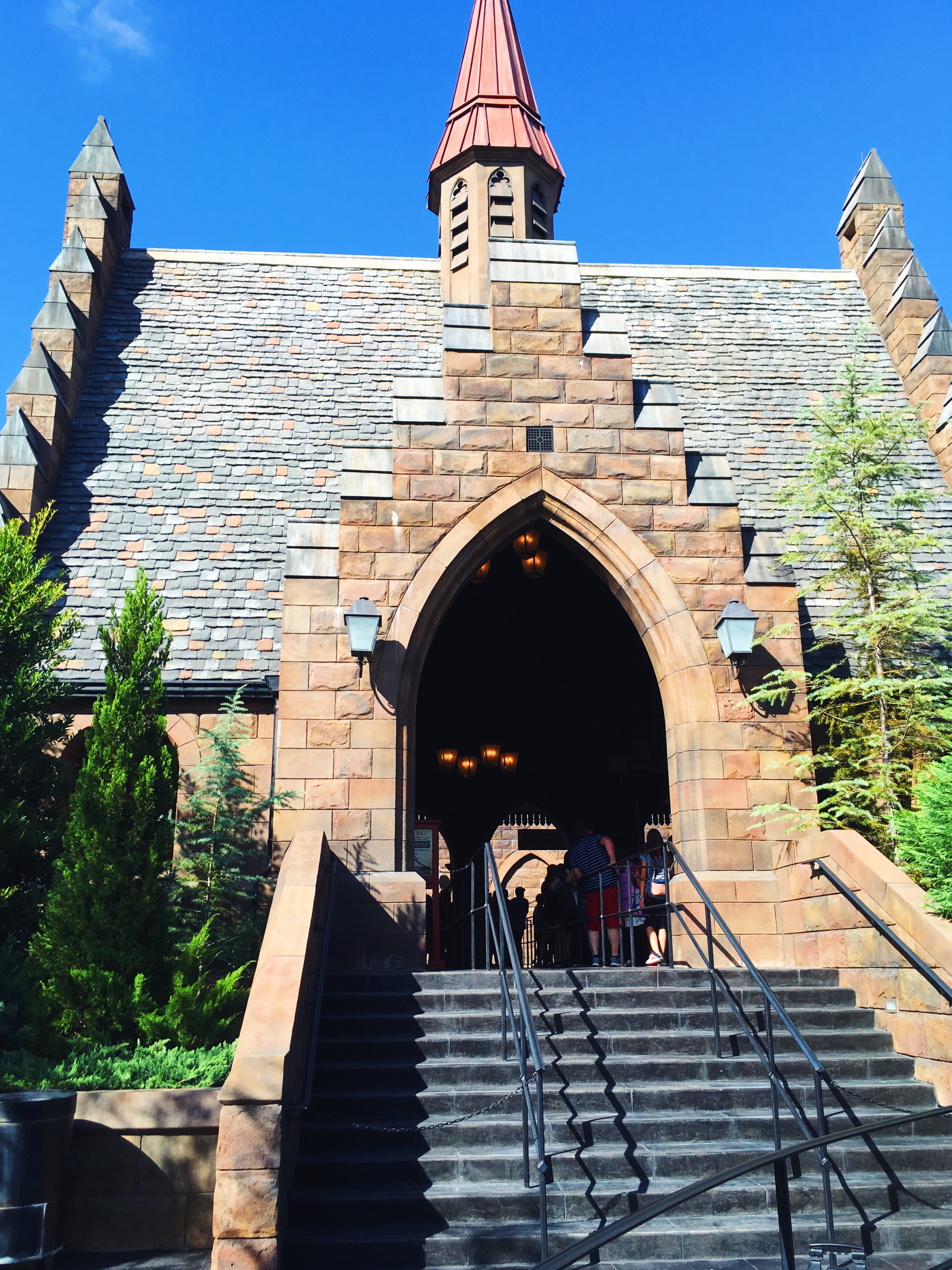 {…and then headed back to the train station.}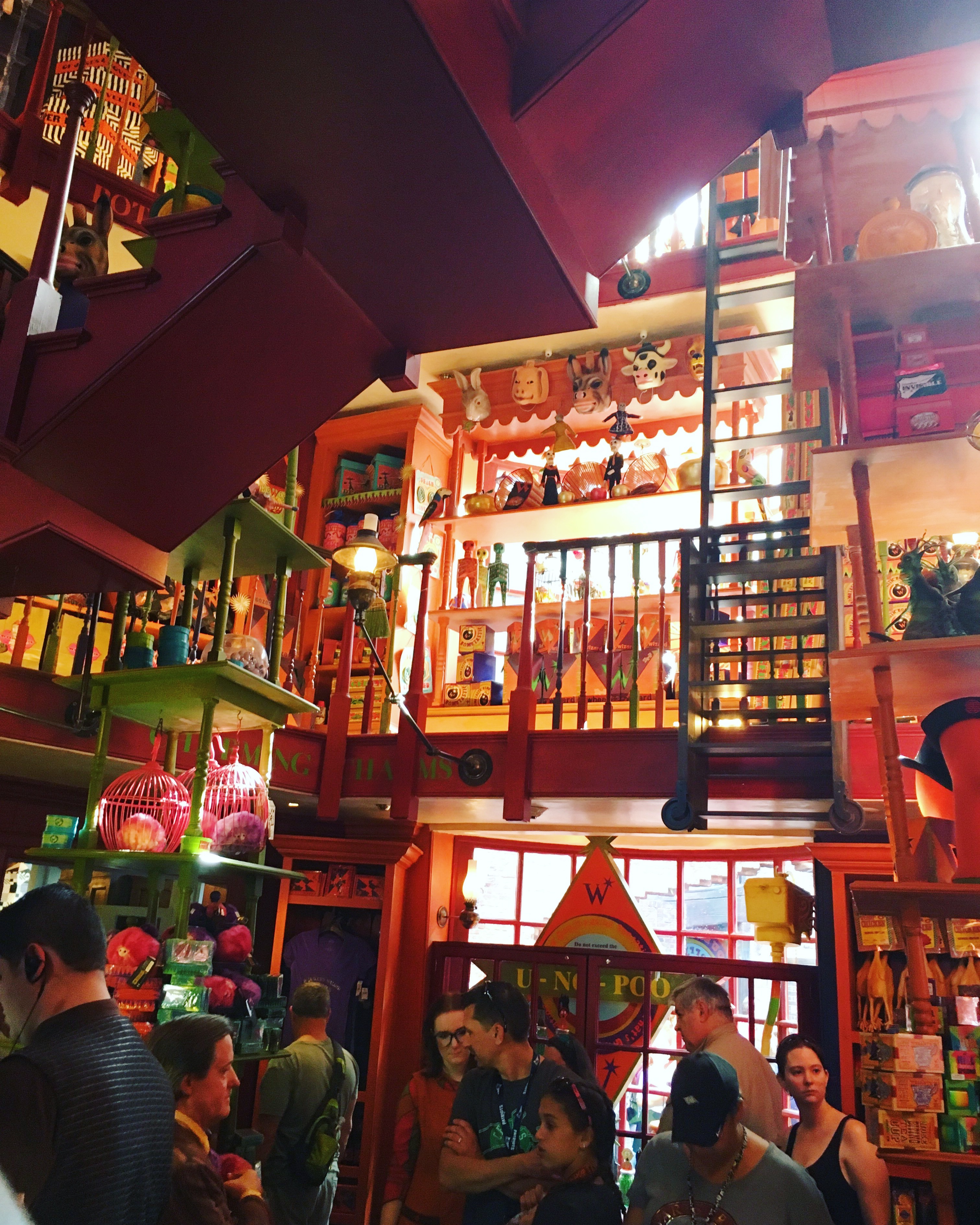 {once back at diagon alley, we went in weasleys' wizard wheezes, the weasley twins' joke shop.  it was a fun place to look around.}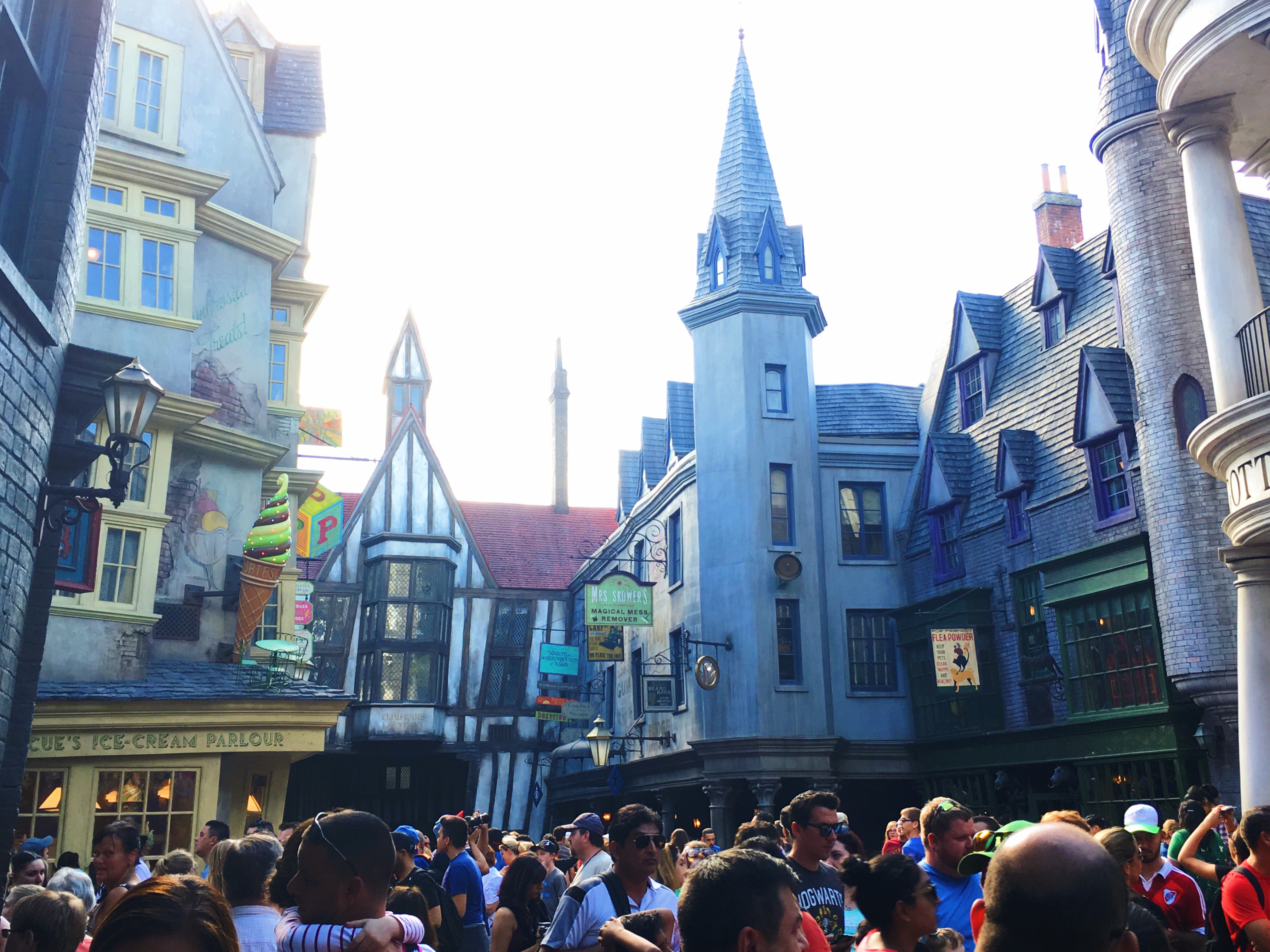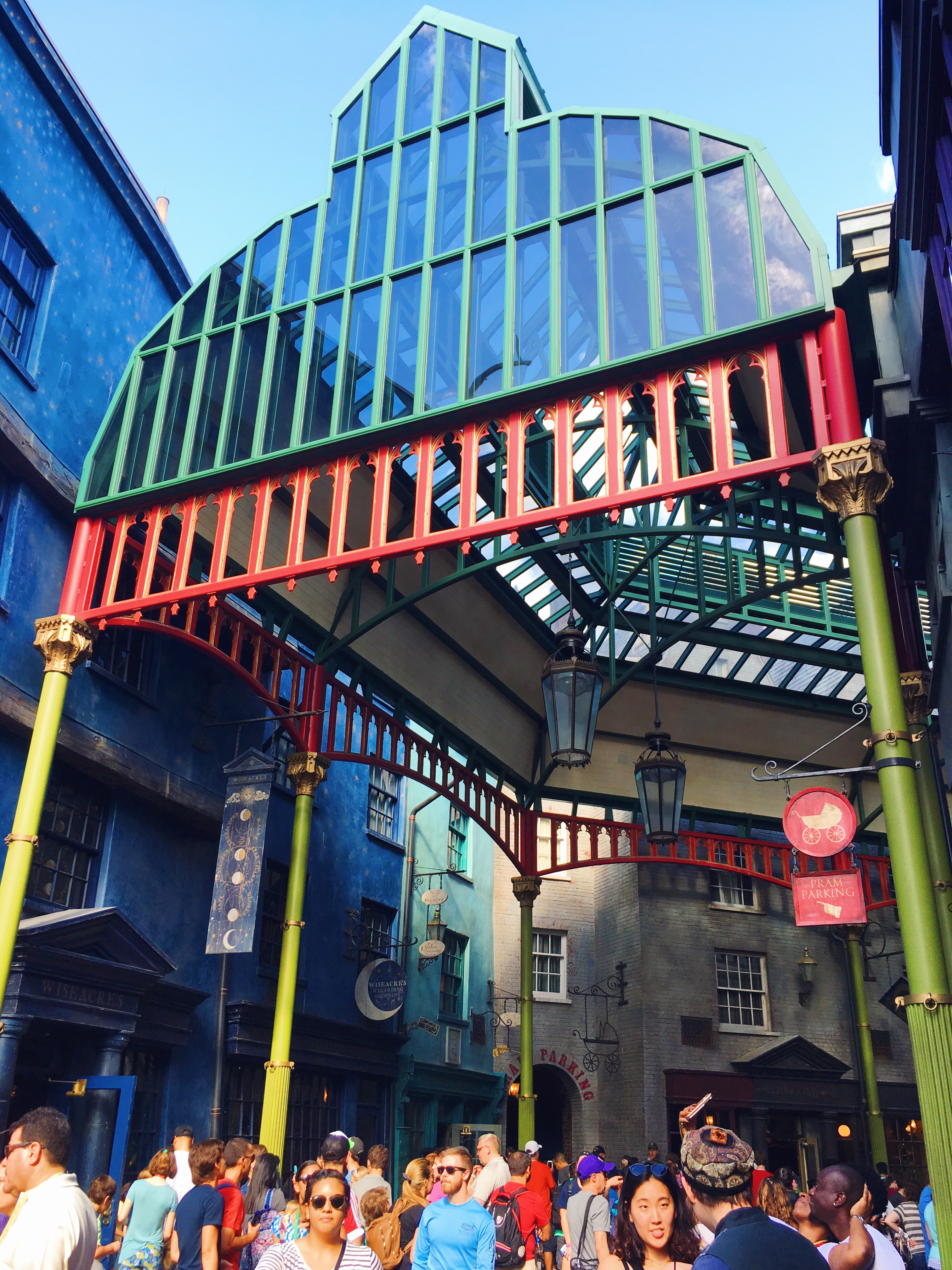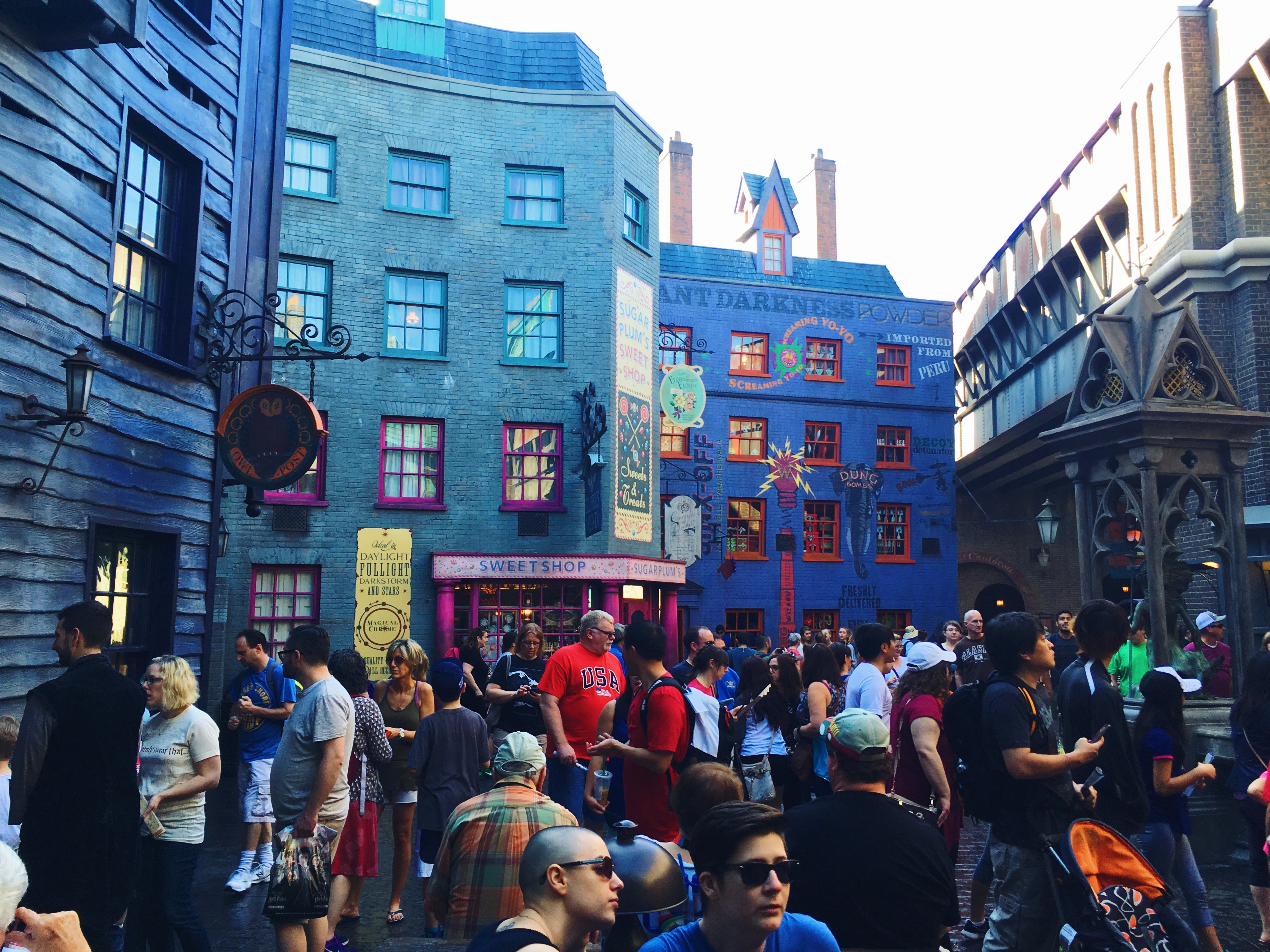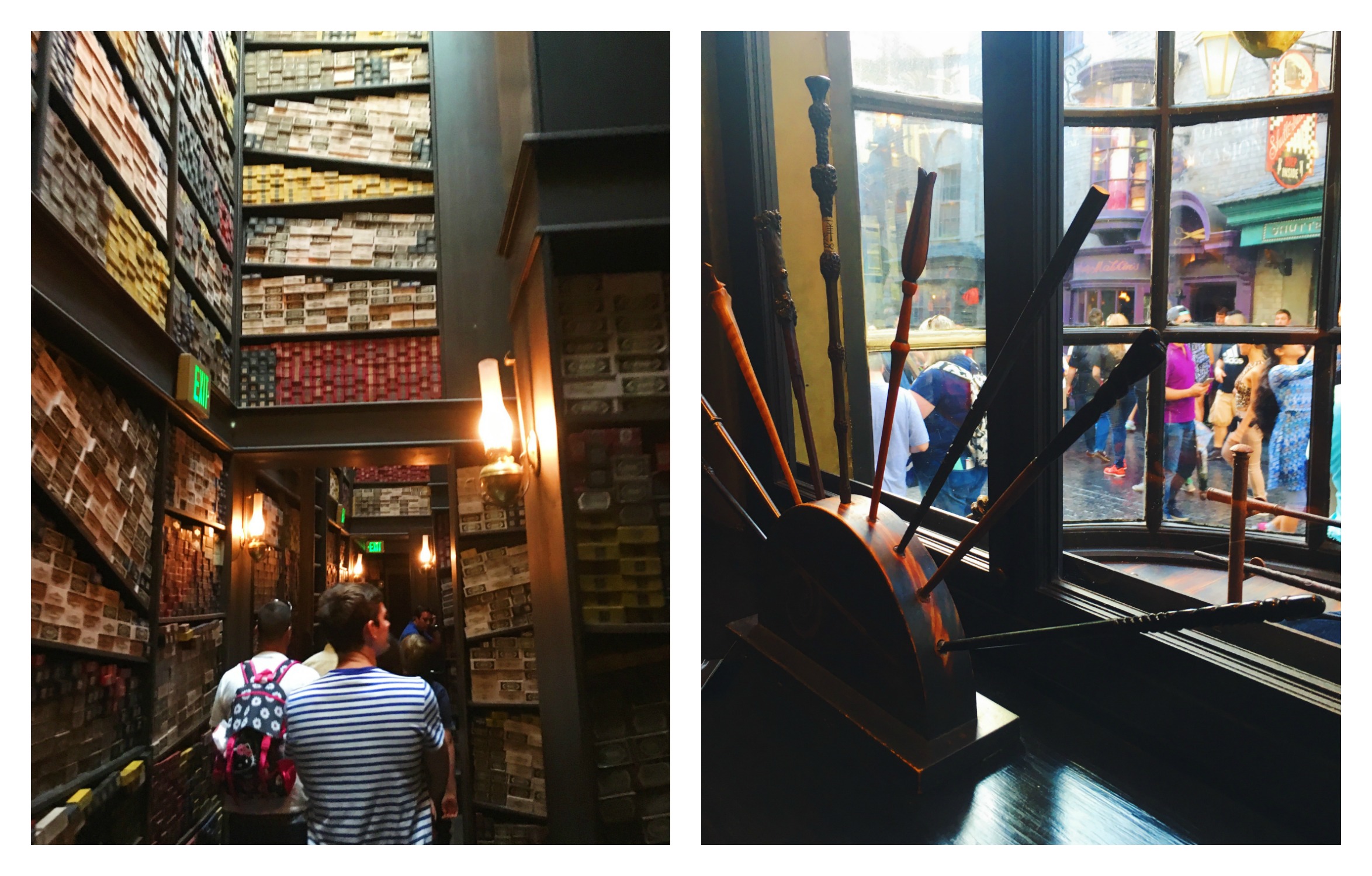 {ollivander's wand shop!}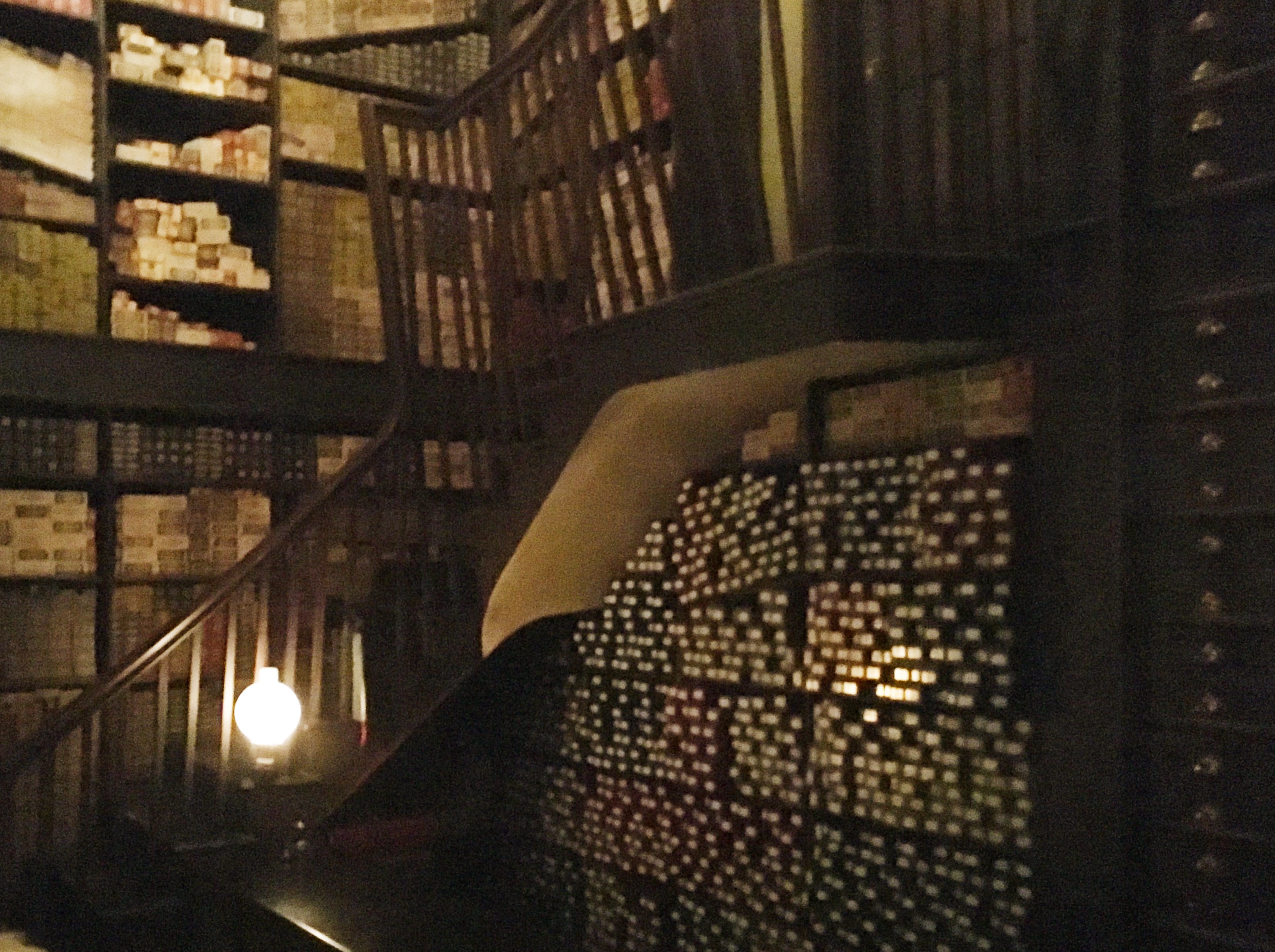 {where the little show took place}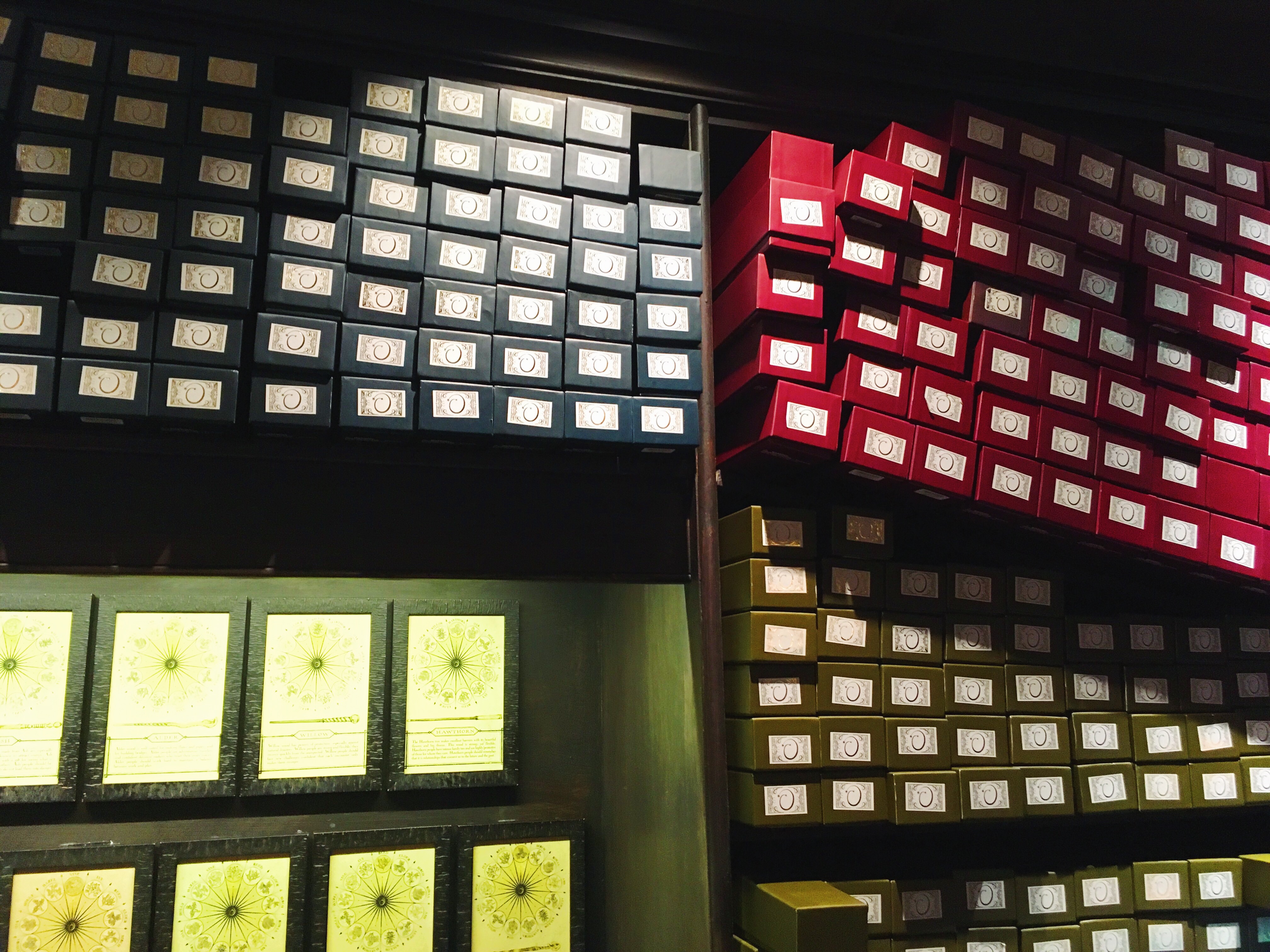 {so many wands}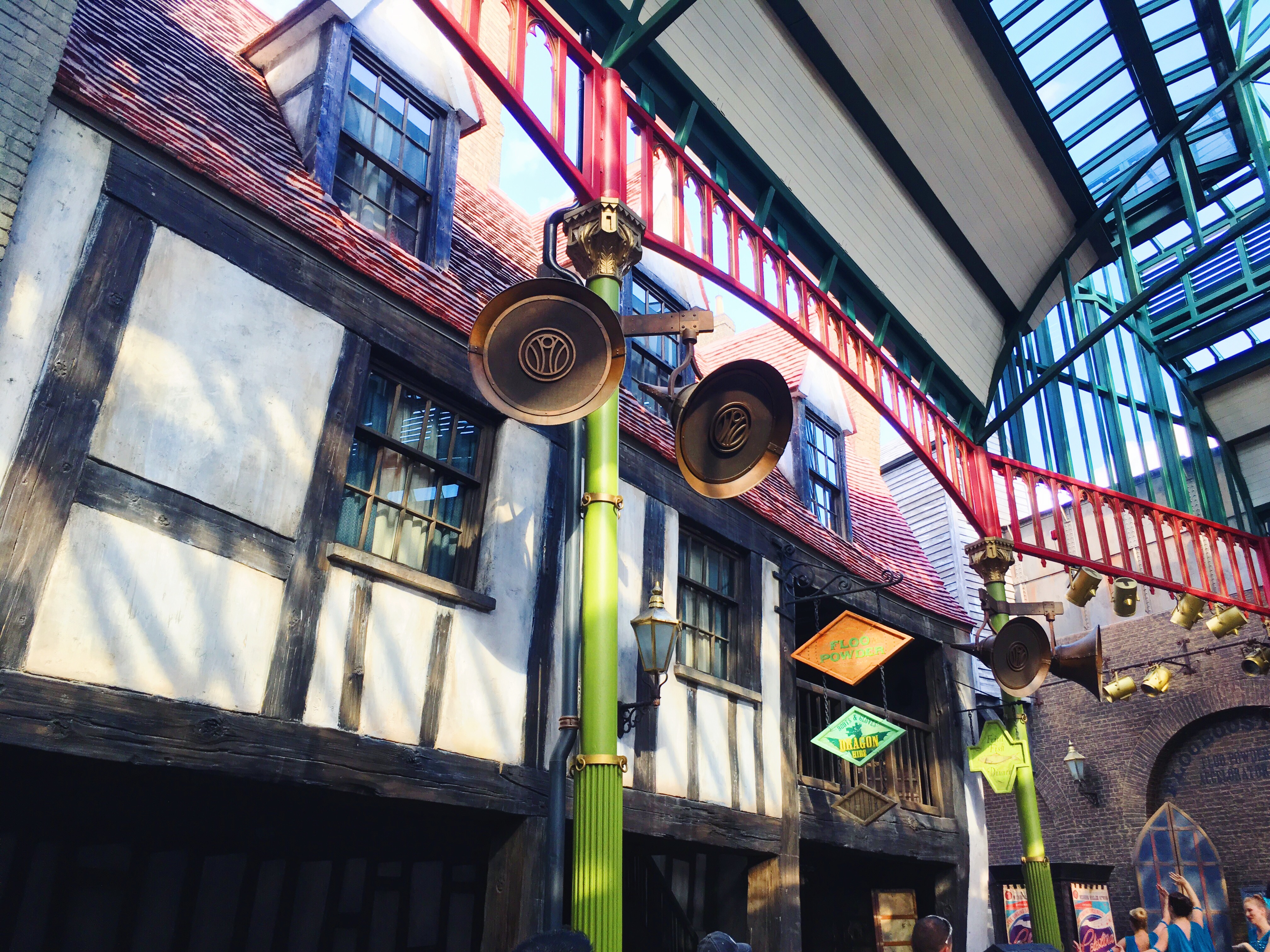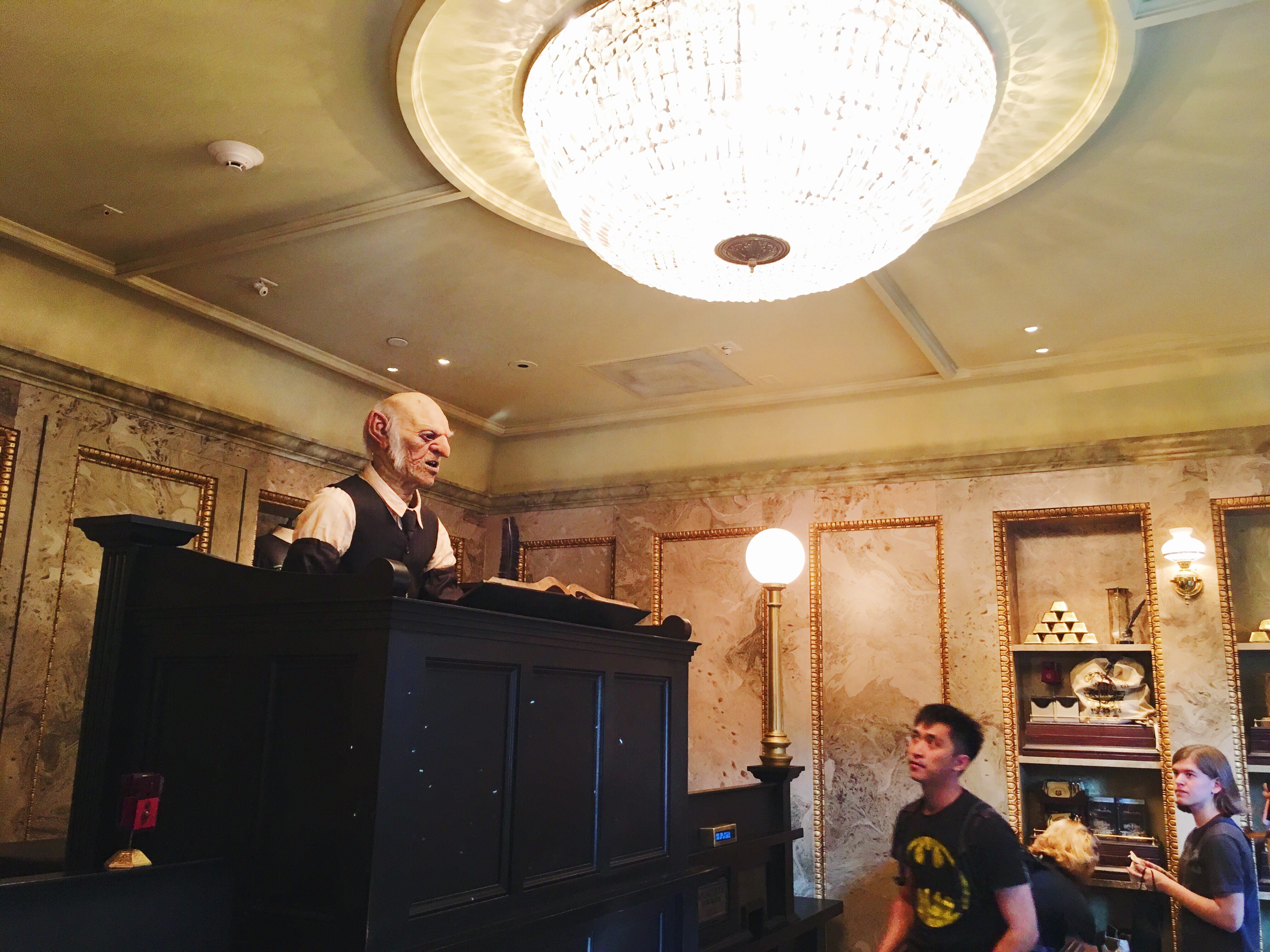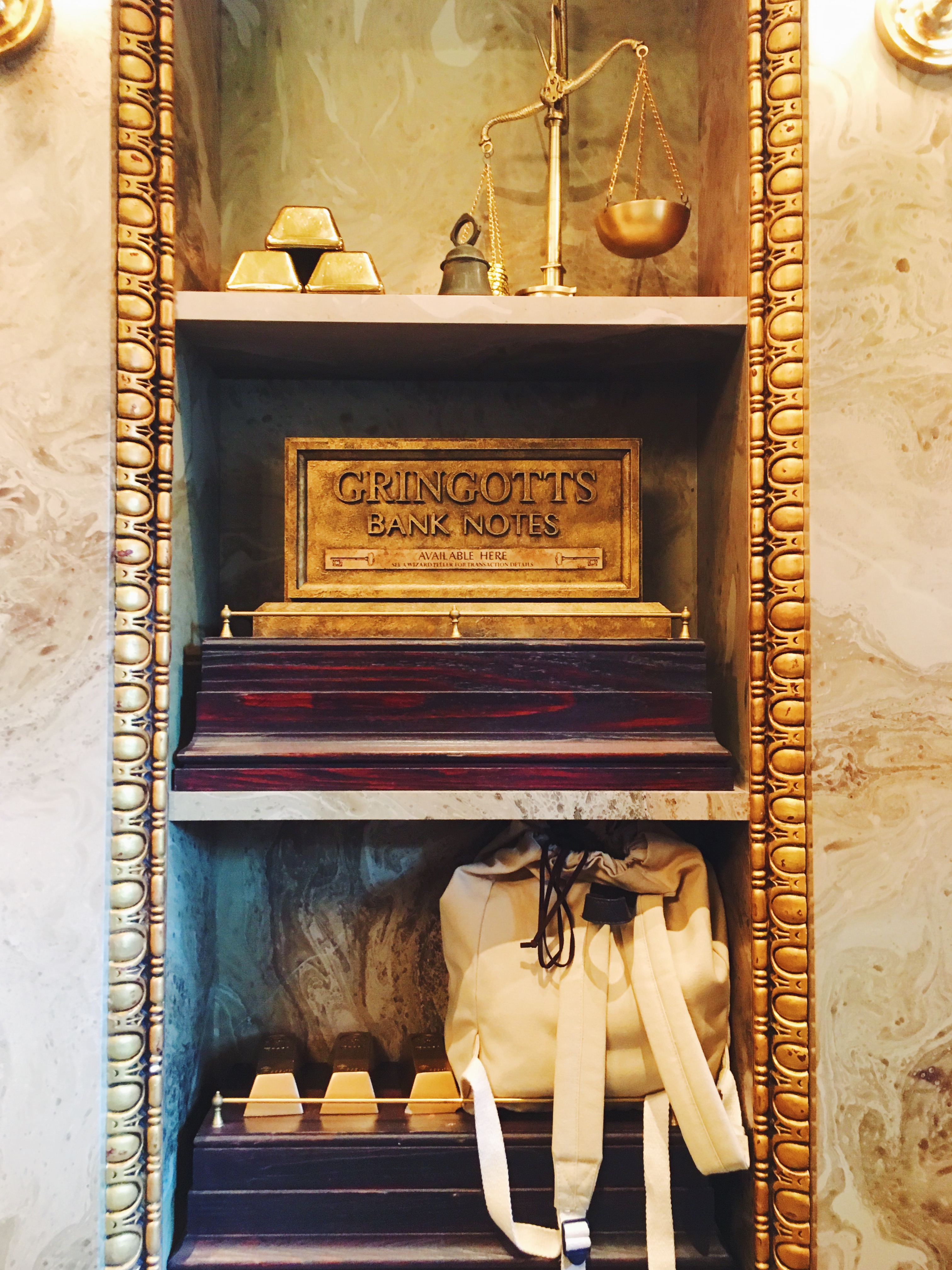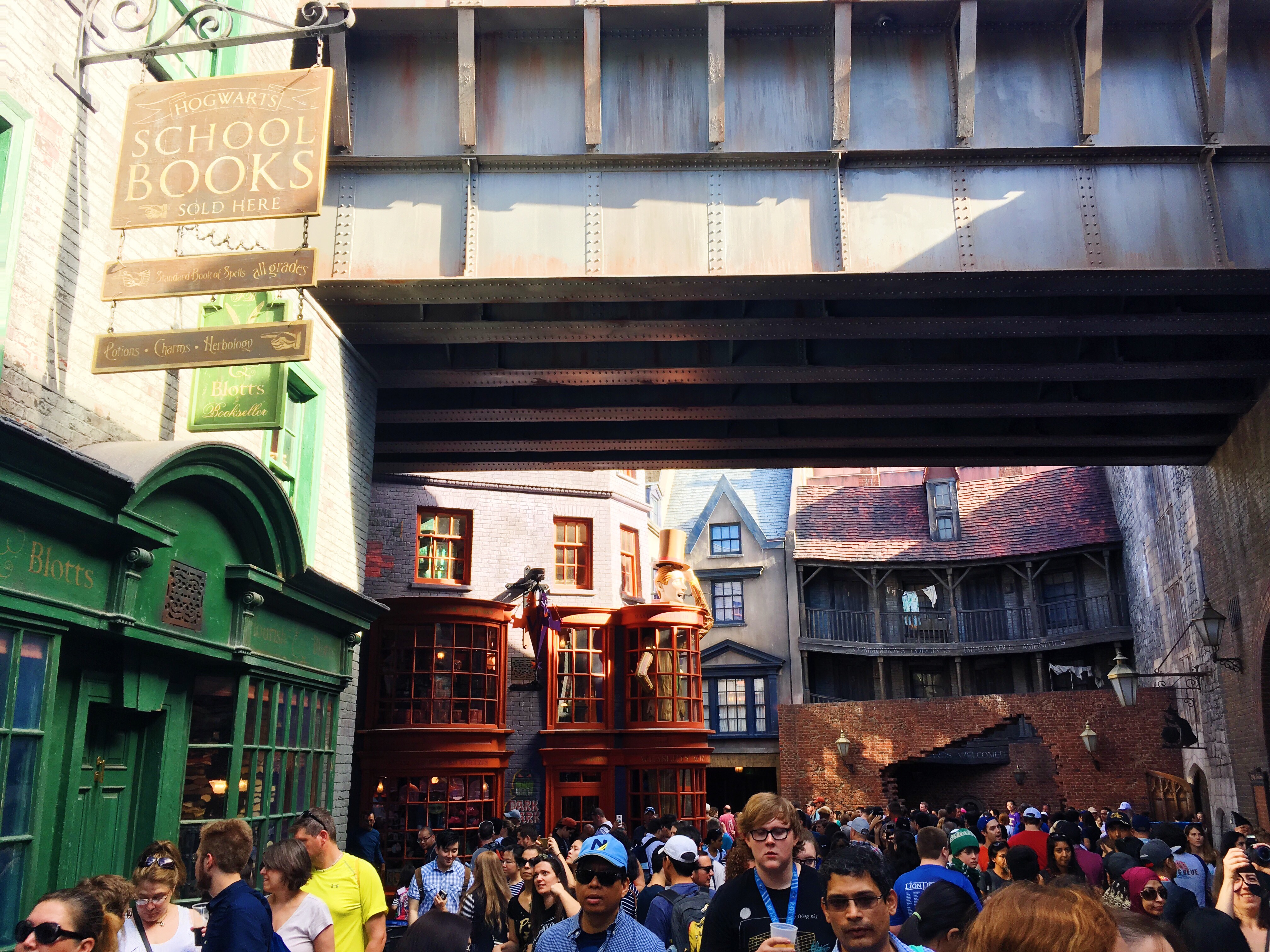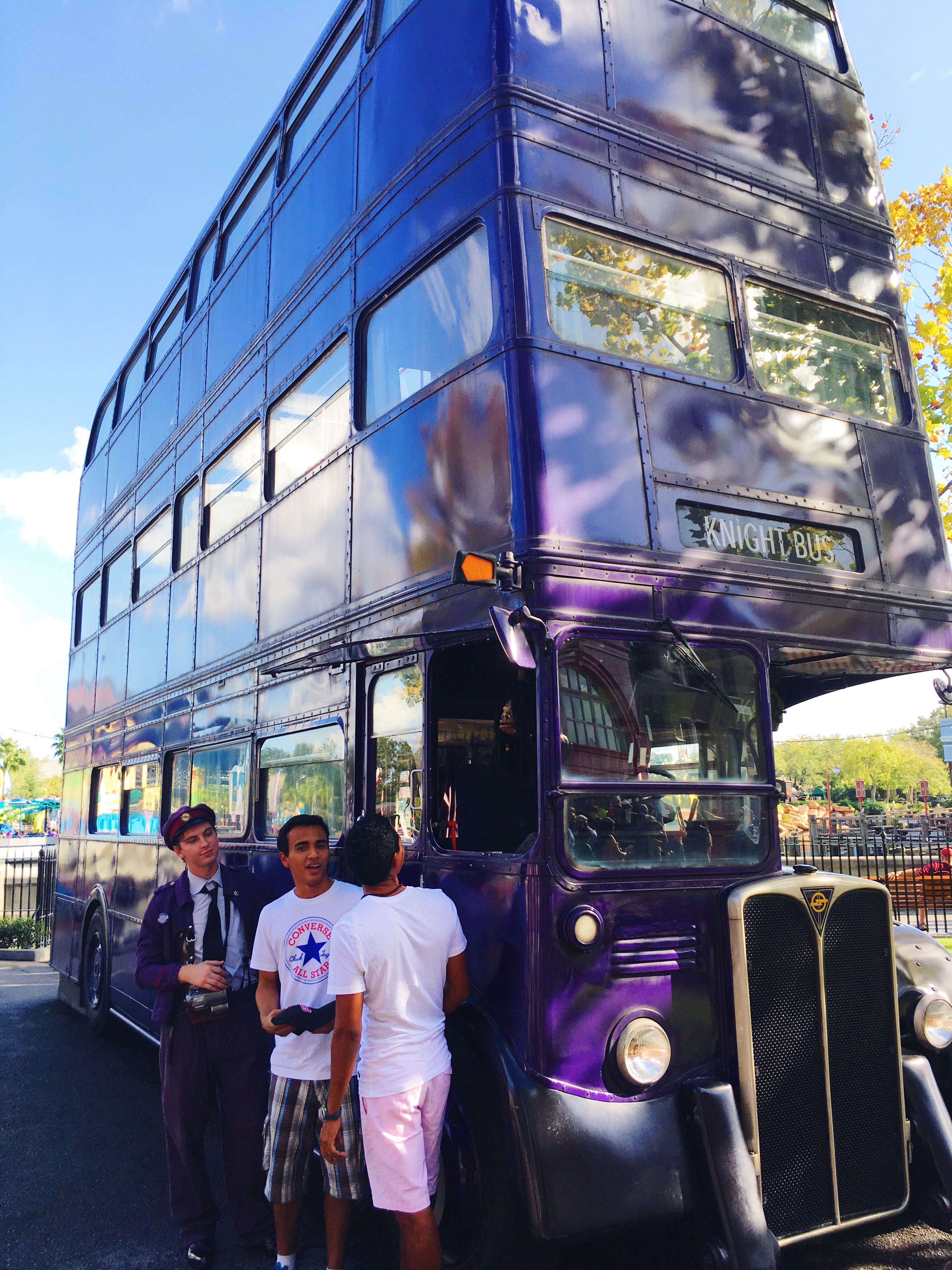 {the knight bus}
and that was our adventure at harry potter world!  makes me want to read the last three books. ;)  xoxo