on friday night i hosted a little get together at my place.  this was possibly the last time that i might get to entertain in my little apartment, so i wanted to make it a good one.  and it was, i believe.
i made hugos [pronounced "who-goes," emphasis on the "who"] – a drink that's popular in germany and that i discovered when i visited my friend in hamburg last november [you might remember the drink from this post].  in fact, i liked them so much that i brought back a bottle of the "holunder" syrup, for fear that it was something that i couldn't find in america.  turns out, "holunder" means "elderberry," but even though i could have found that here, it's nice that i already had it stashed in my cupboard for an occasion like this.  plus it makes them seem more authentic, and fun, somehow!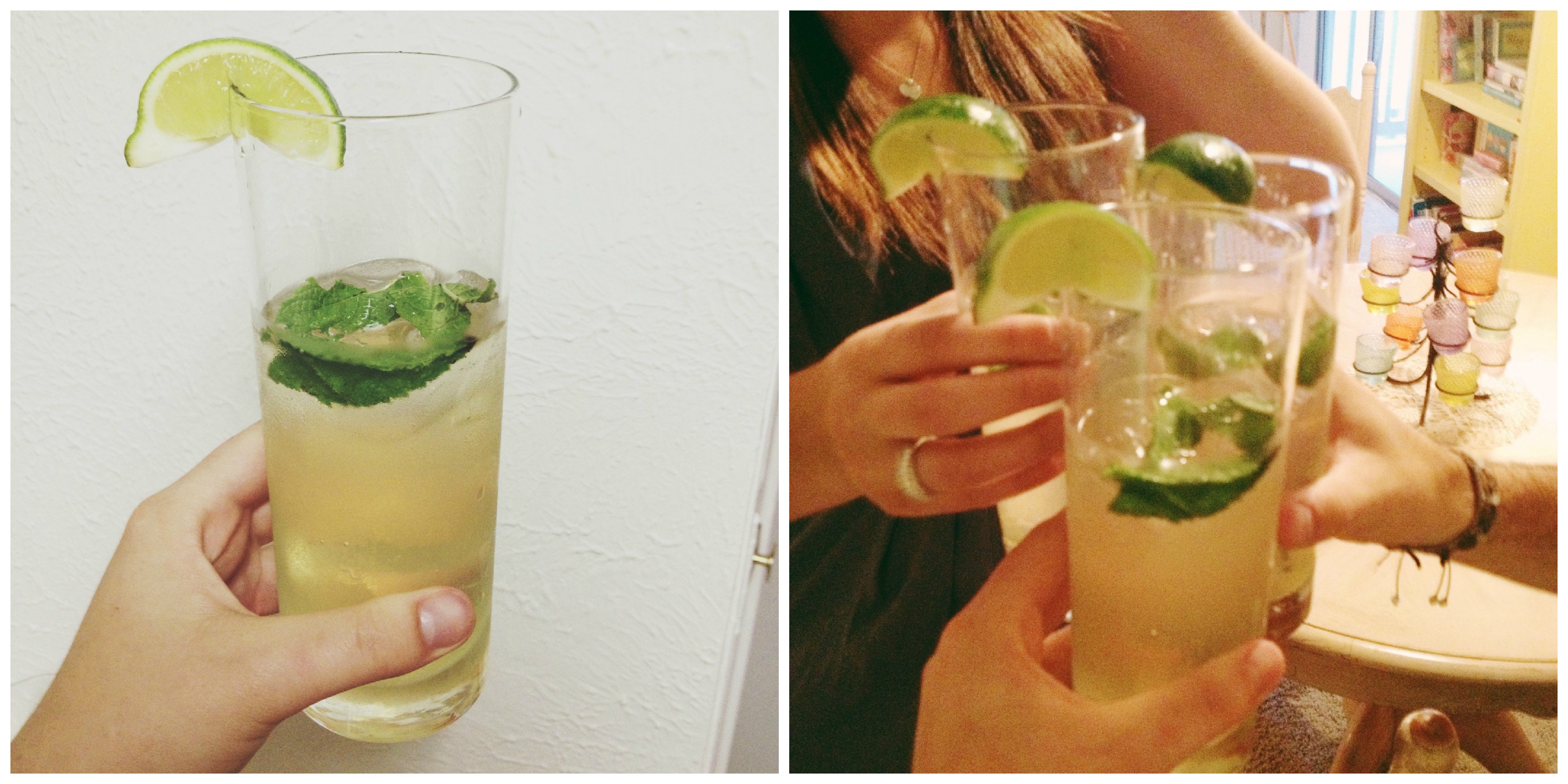 besides the elderberry syrup, the drinks consist of prosecco, lime, and mint.  personally, i prefer a drink that is less sweet, so i'll probably try making them with a brut champagne or extra-dry sparkling wine the next time.  they were definitely a hit though!
i also got a mini keg for my beertender [the one that i won at the fall fest last year], which is always a good time, even if we barely touched it after our cocktails.  the beer lasts for 30 days in that thing, so that just means more beer for later!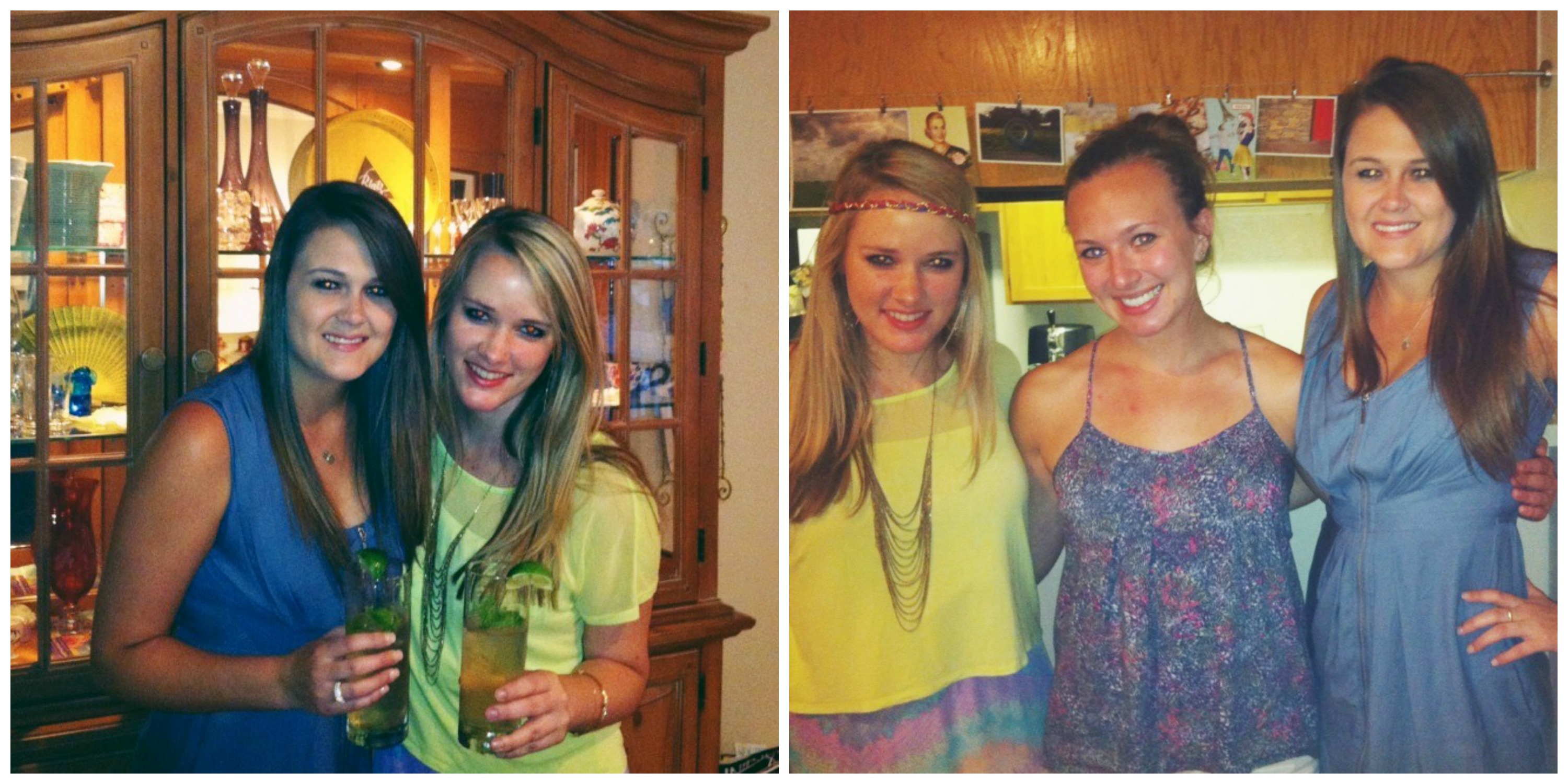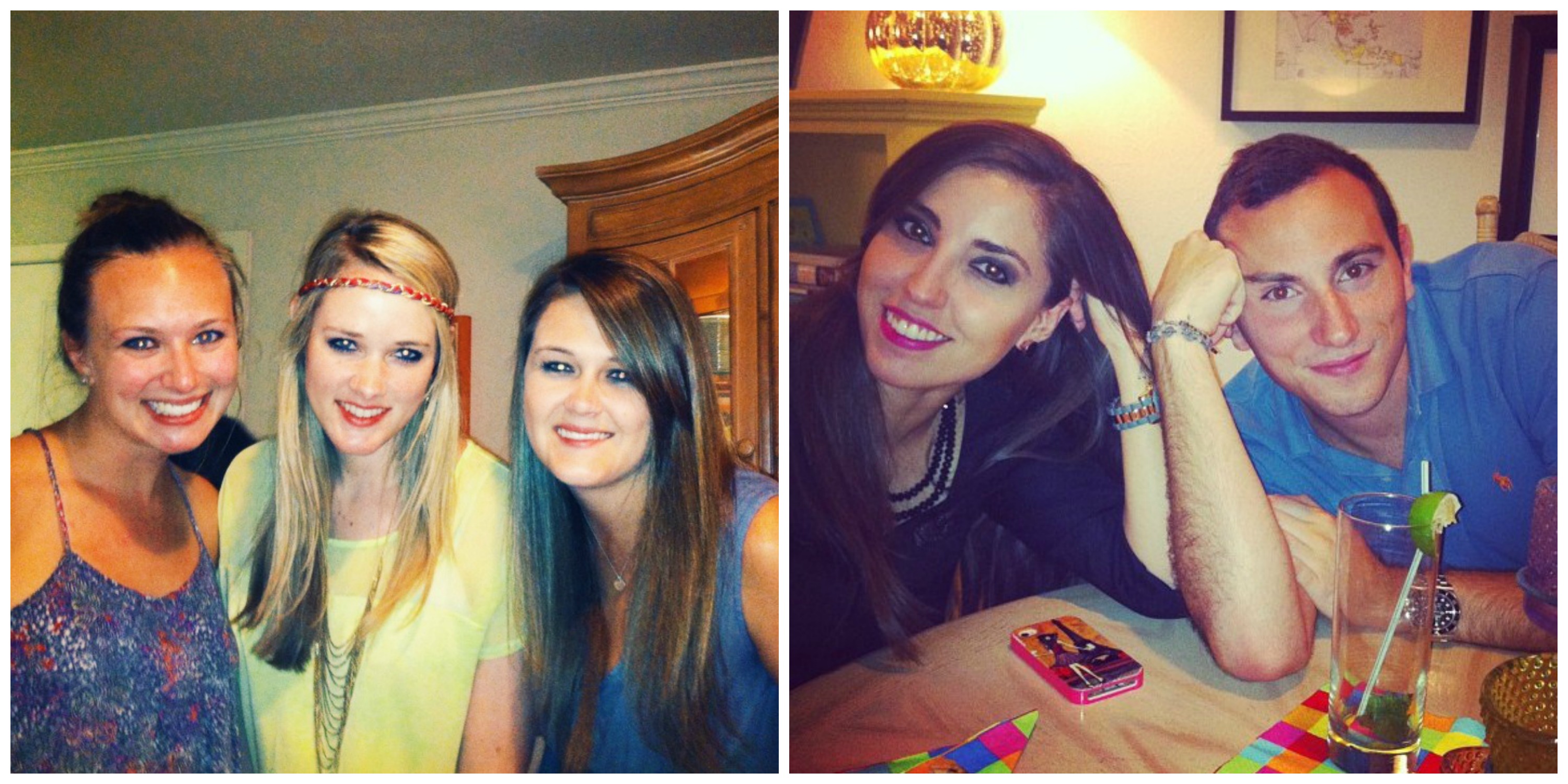 we finished our friday night off at the londoner greenville.  it was low-key and exactly what i was in the mood for after a long and crazy week.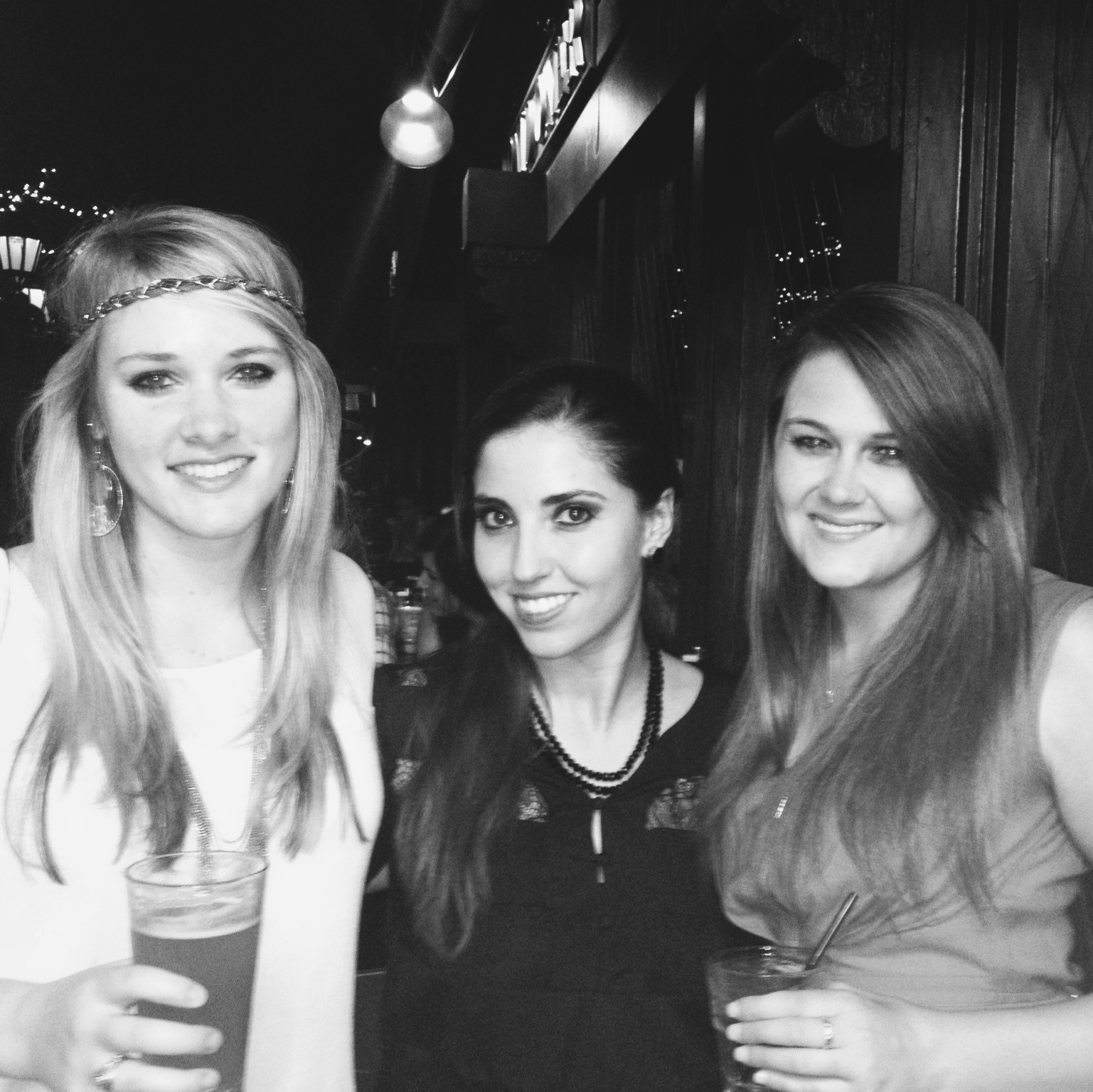 *saturday* – woke up early, threw a bunch of clothes in a bag and headed on down to houston, y'all.  drank a gallon of tea on the way [UNsweet, because i'm not a true texan] and had to make a bathroom stop like every hour, sang that song "cups" by anna kendrick in pitch perfect about 20 times a cappella when i was in the middle of nowhere and there were no radio stations of interest to tune in to [gosh, i'm sure you're sorry you missed that..], waved at mr. sam houston the giant AND all the convicts in the big house in huntsville, and sat in 45 min of traffic during the 4-turned-5-hour drive to h-town.
the reason for my trip to houston was that my little sis in my sorority, michelle, was getting married that evening [i still can't believe it!], but the added bonus was that my college bff angela [forever my soul sister] lives in houston and i got to stay with her!  oh, how i love that girl.
see our last adventure in houston together here.
i arrived just in time to have a late lunch at the coolest place ever with angela.  it's called jus' mac, and there are basically like 20 different variations of mac and cheese to choose from, plus paninis, salads, etc. [but why anyone would feel the need to order anything other than mac and cheese at a restaurant that's solely dedicated to the dish, i don't know.]  holy mother of macaroni, i was in heaven.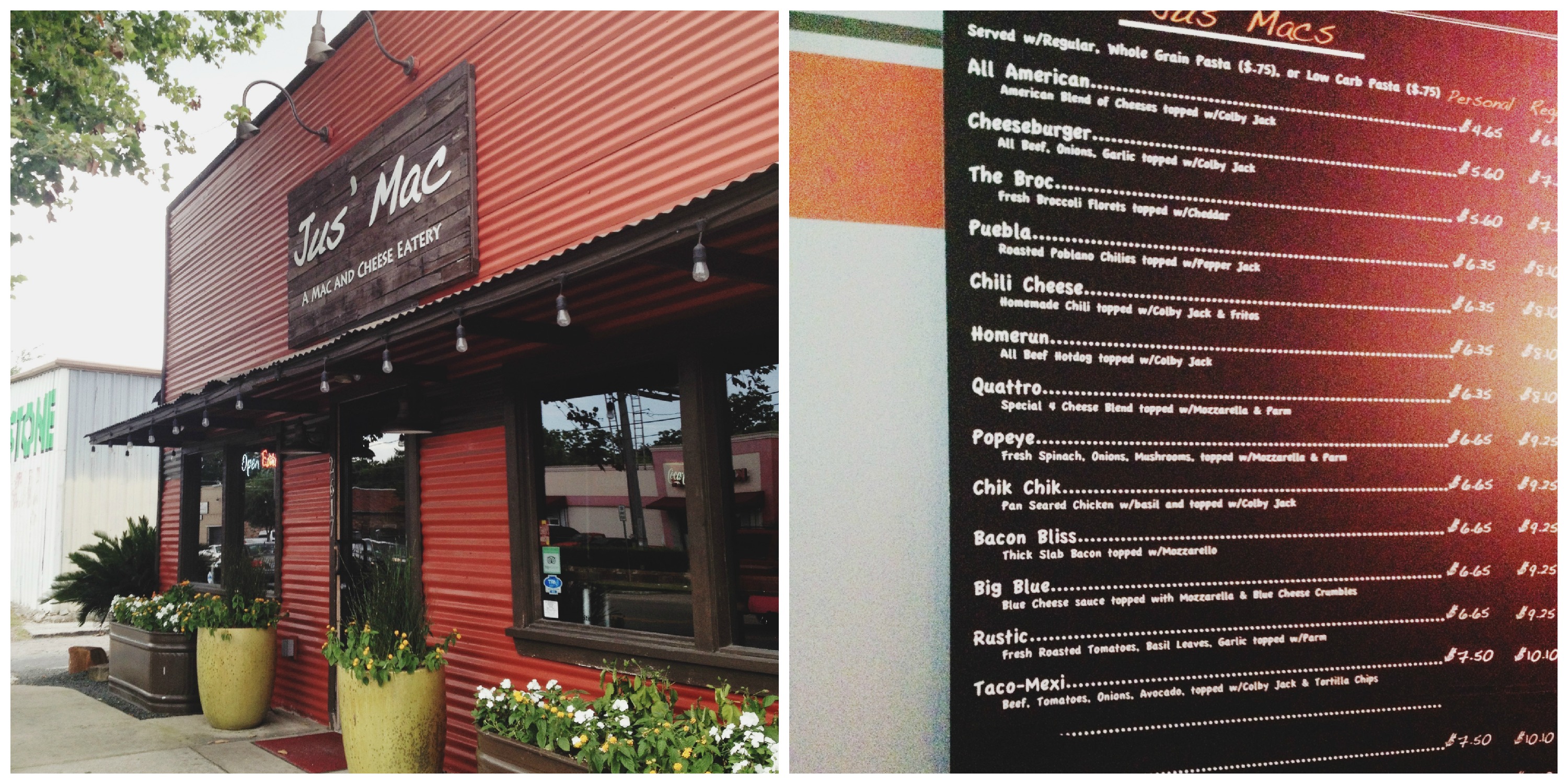 i swear i spent like five straight minutes just staring at the menu and all i could think was, "is this real life?"
i ended up going with the goat cheese mac, which was macaroni in a creamy goat cheese sauce with roasted tomatoes and garlic and topped with mozzarella and whadaya know?! – more goat cheese.  as you might guess, i'm a goat cheese fanatic so this was about as good as it could get.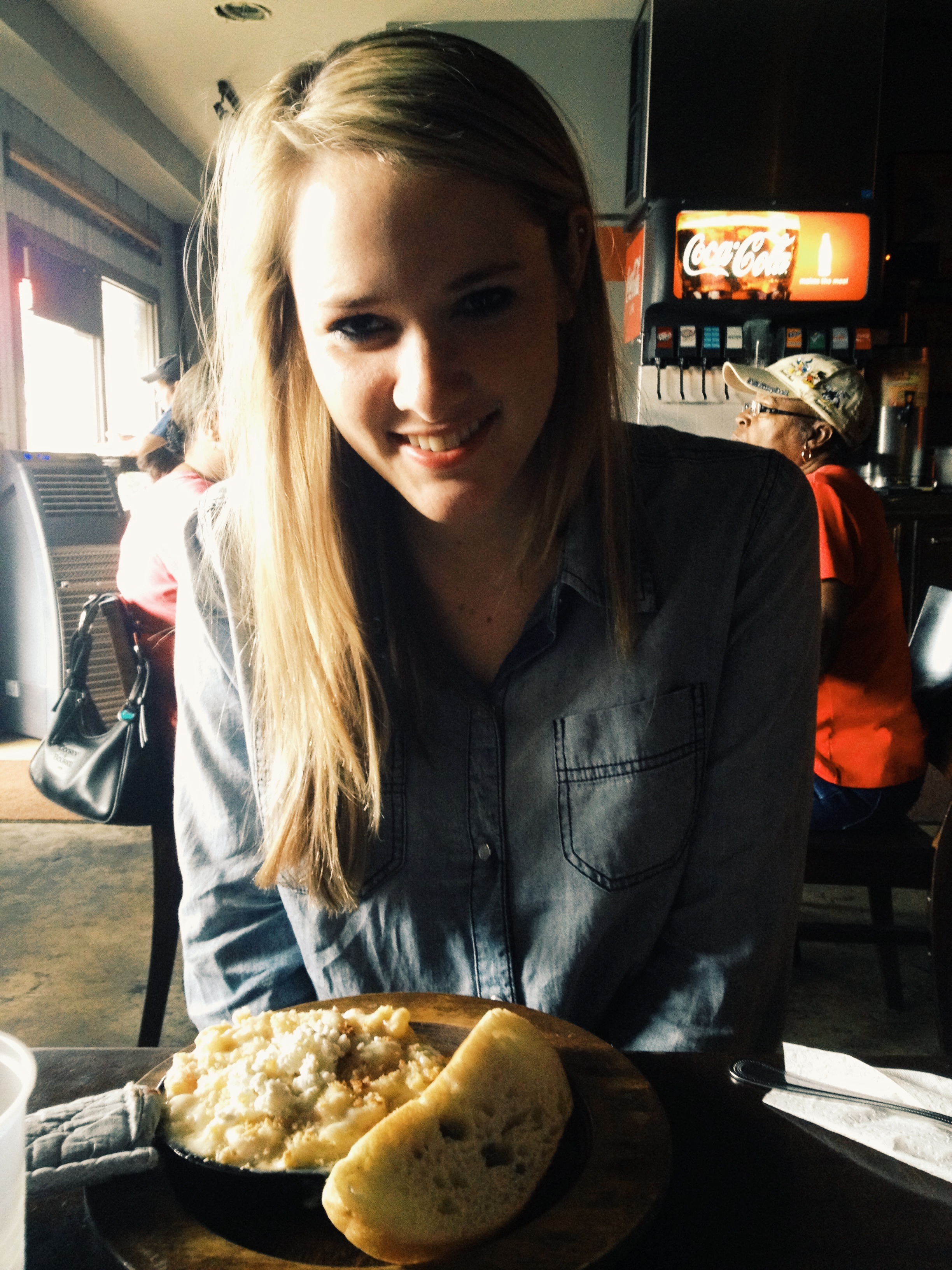 …jus' me and my mac…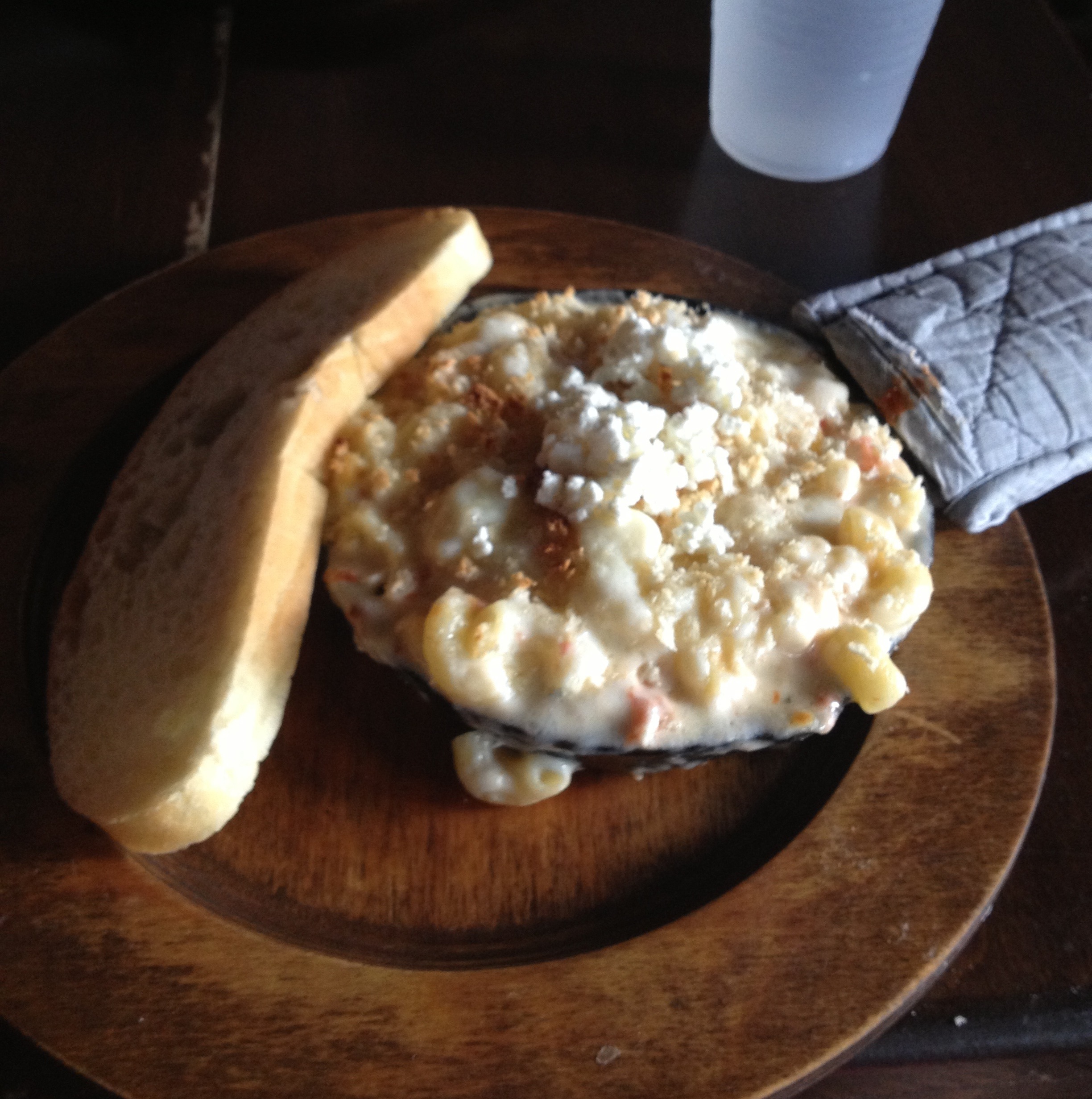 i got the "personal" size which was smaller than the "regular," and i was kind of wondering if it would be enough… i mean, i was ready to CHOW DOWN after making my selection!  but as it turns out, it was so rich that i couldn't finish it or even eat the bread on the side [never happens, btw].  soo if you ever go there, my advice is to get the personal, even if it looks miniature.  unless of course you want some mac to go [which isn't a bad idea either!].
after jus' mac, angela and i got pedicures – the perfect thing to do with your best friend, because it's relaxing and fun and you can talk and laugh and be pampered and you come out with some pretty toes!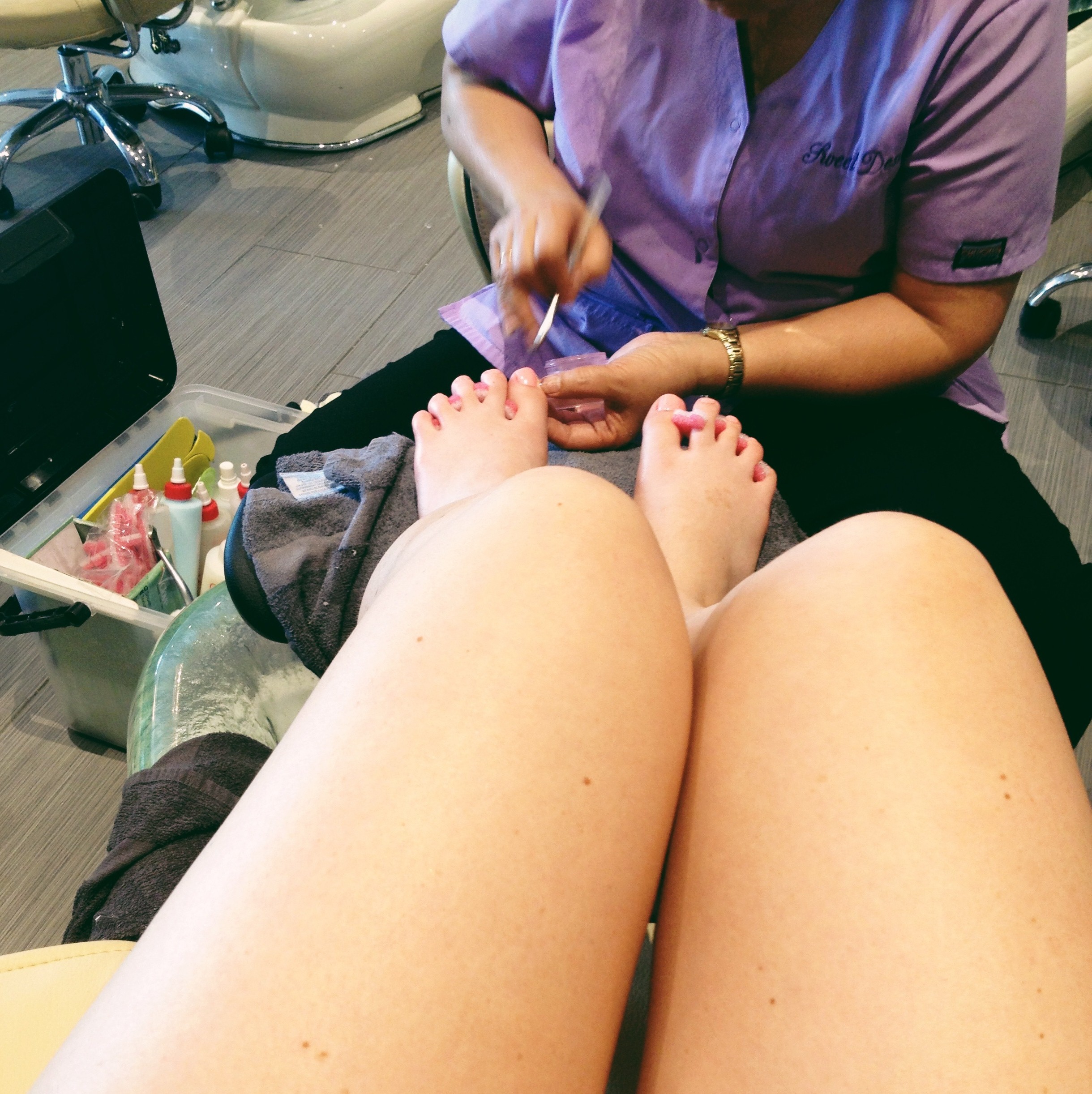 after our pedis, i got ready for the wedding, and angela curled my hair, which brought me straight back to our college days when she would curl my hair for sorority formals.  first of all, you should know that angela has The Most Gorgeous Hair on the Face of the Planet.  period.  second, she just so happens to be an expert hair stylist, and has always dreamed of owning her own salon, like when she retires or has a rich husband or something.  and let me just tell you, you're going to have to book her a year in advance – she's that good.
so then i headed over to the wedding, which was just beautiful.  my little was a gorgeous bride, and she and brian were always meant to be.  high school sweethearts they were, and they are more in love now than ever.  and such good people too.  made me cry.  she's the best little sis i could have asked for.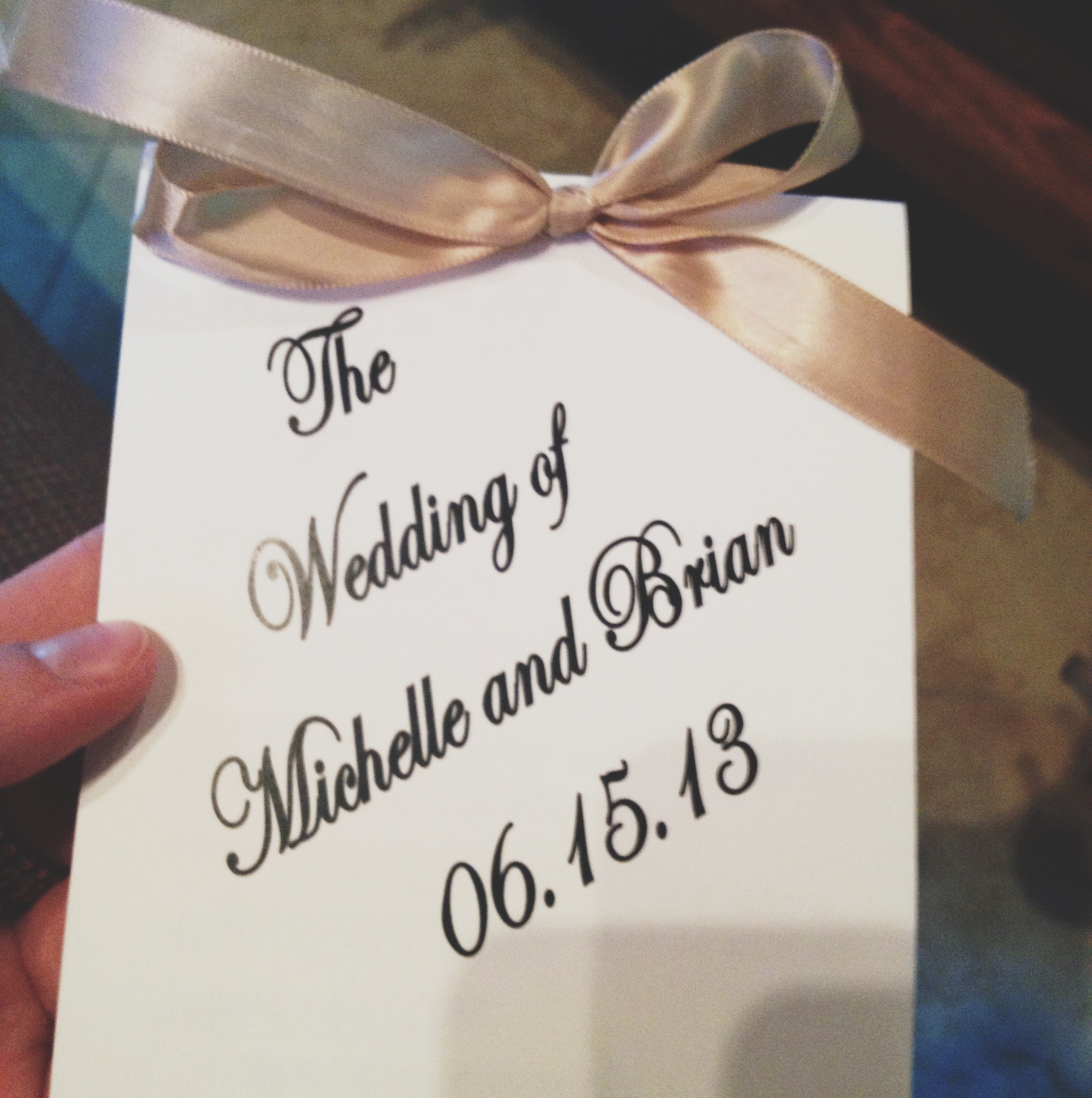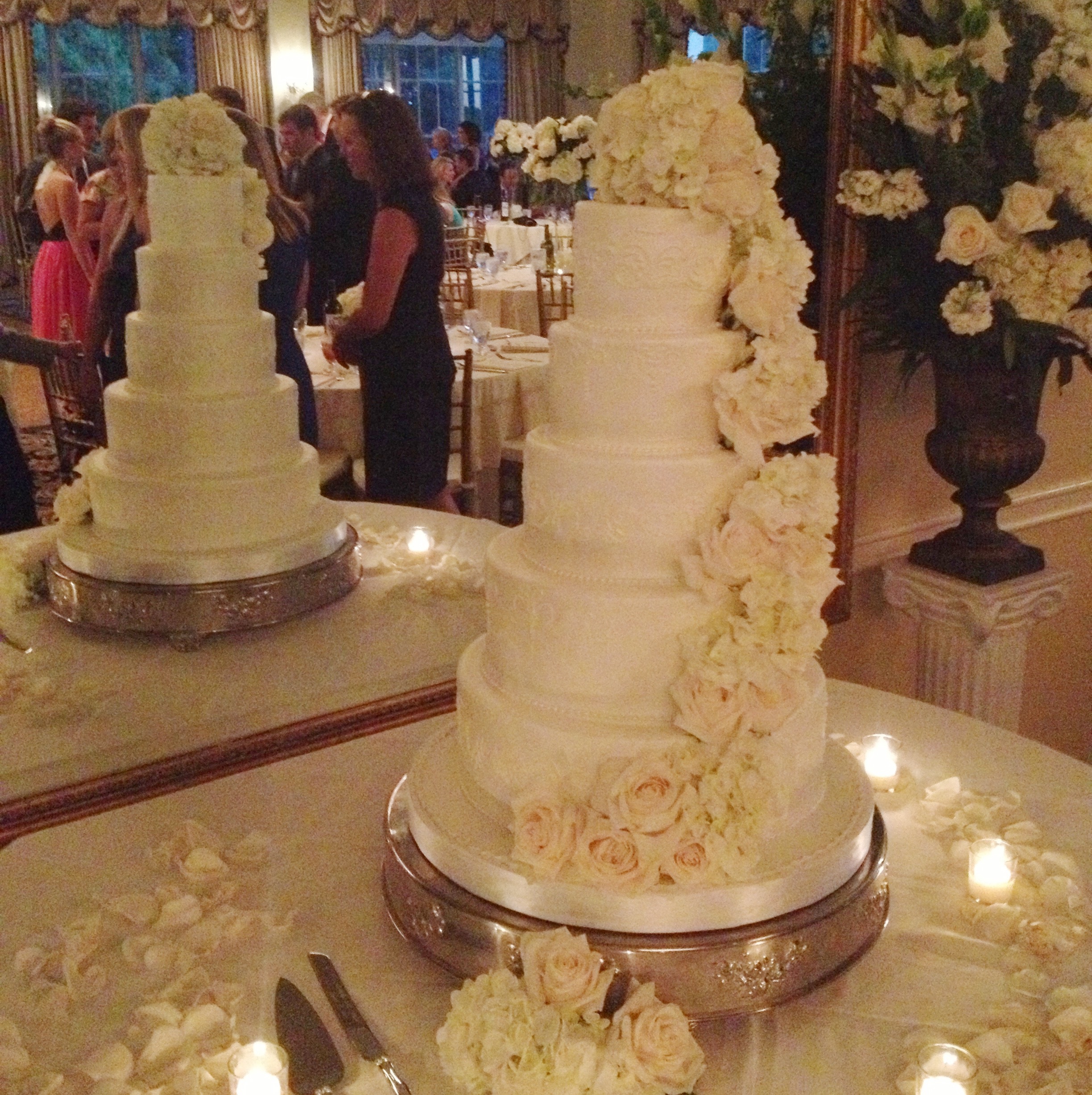 and it was wonderful to have my dg family together.  you might remember them from this post – this was the last time we were all together.  my grandlittle brandi and my great-grandlittle samantha are the best.  literally, i love my family.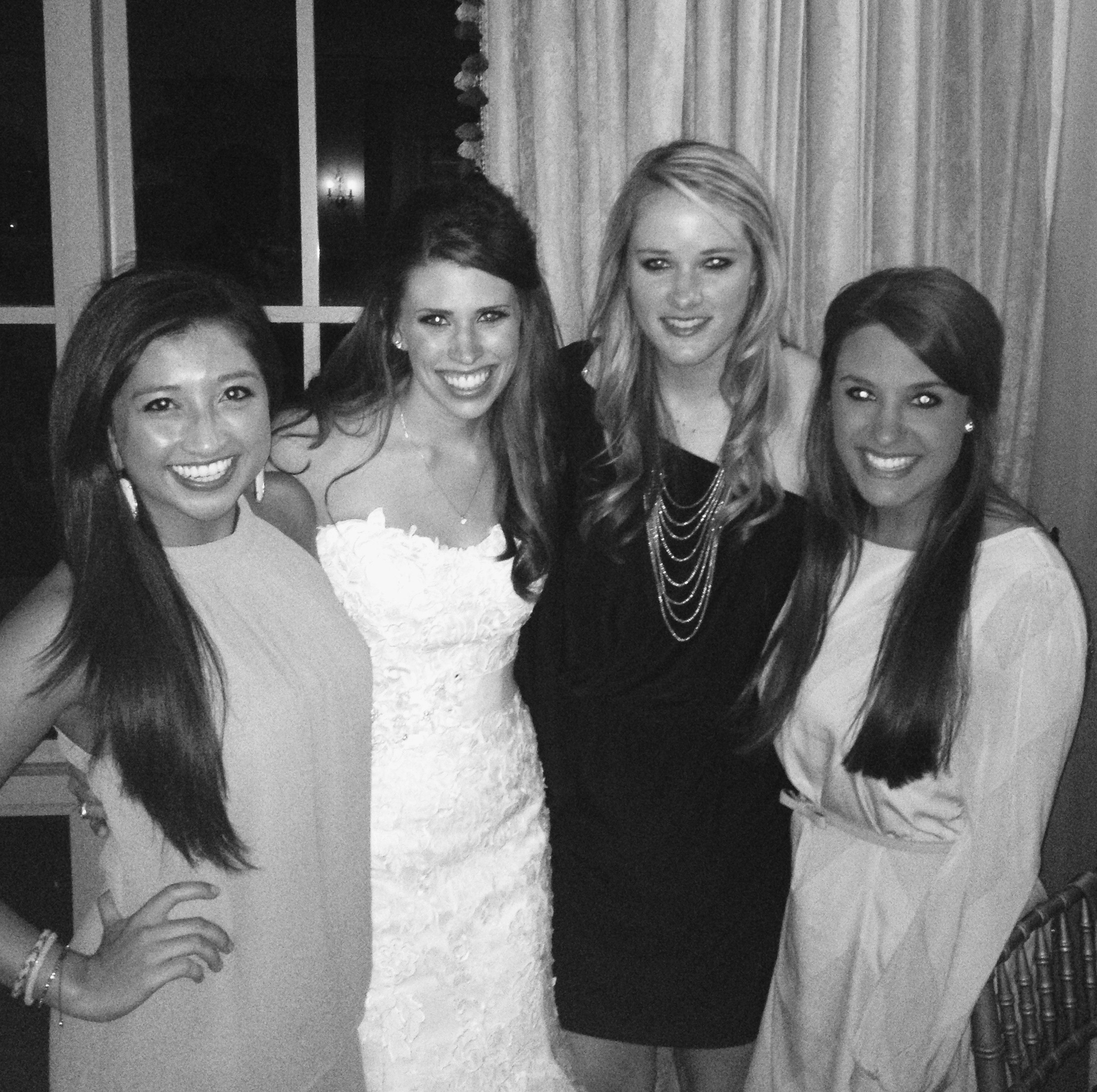 i SO wish i had taken more pictures, but unfortunately these are the only ones that i have.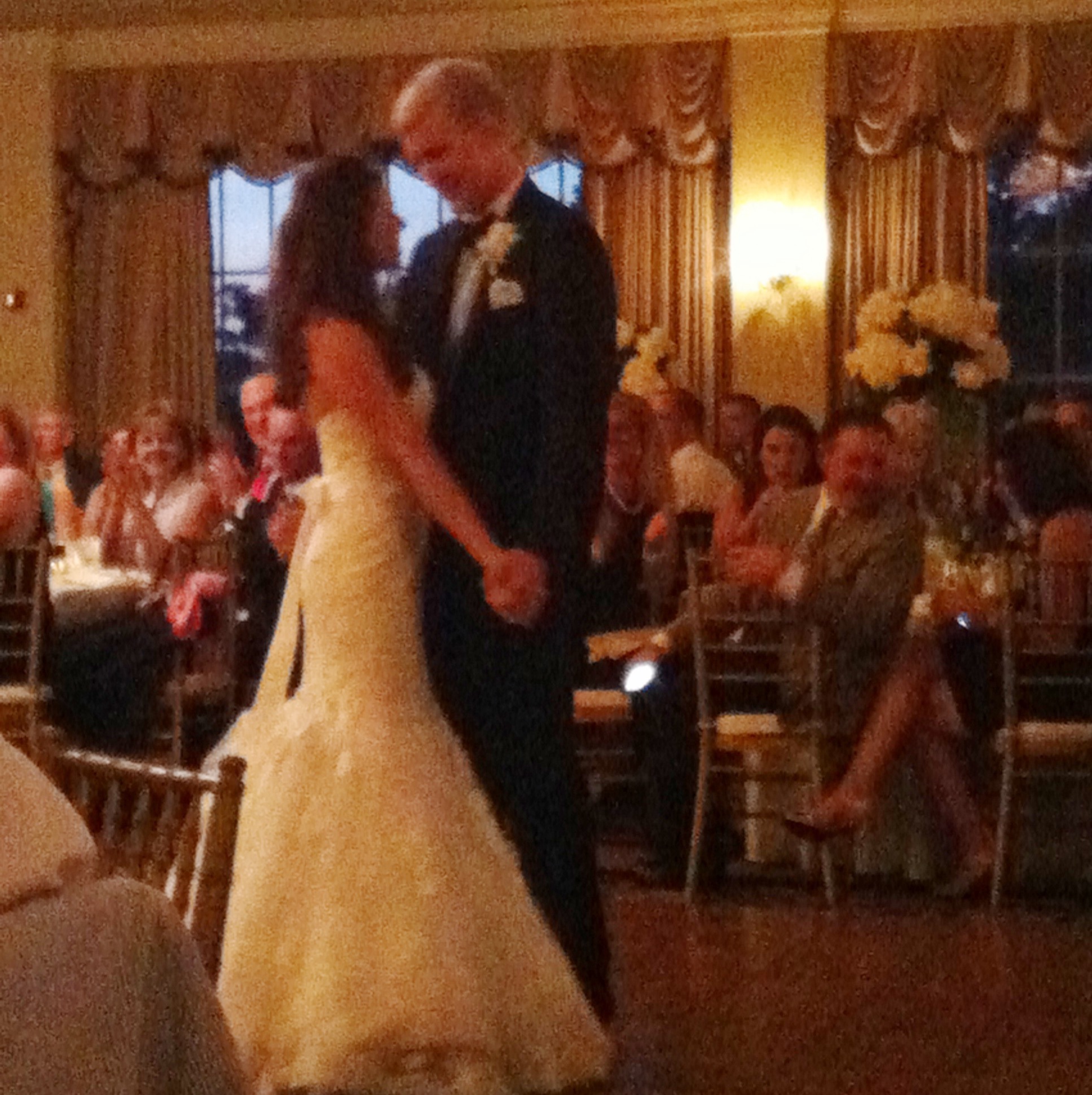 they make a lovely couple.
oh, and they throw a great party – the reception was a blast!  i hope the guests at my wedding have as much fun as i had at theirs!  congratulations, michelle and brian.  <3
i got back to angela's pretty late, and we talked a bit and hit the sack pretty soon thereafter.  the next morning, we had an awesome breakfast at whole foods – i had no idea that some whole foods serve breakfast and was jealous because i don't believe the ones near me do.    and we ate outside and talked and indulged in breakfast tacos and fresh toast and fruit.
and then it was time for me to head back to df dub.  i'm terribly disappointed that i didn't get any photos of angela and i together [shame on me!] and the time felt too short, but i'm really happy that i got to see her.  she's an impeccable hostess, but more importantly, an impeccable friend.  i can't wait until the next time i can see your pretty smile, angela!
i'm a lucky girl to have such great friends.  xo