yeah, i'm jumping back to our seattle trip – i still have a lot to post from this.  if you recall, we had just made a long and treacherous several-hour hike up mount index; our destination was lake serene.  sweaty, hungry, and exhausted, we were really ready to be there – we had, in fact, been really ready to be there an hour ago.  mike, who had been to lake serene before, kept telling us that we were close, but he'd been saying that for the past hour and a half.  at this point, we were just hoping we would make it!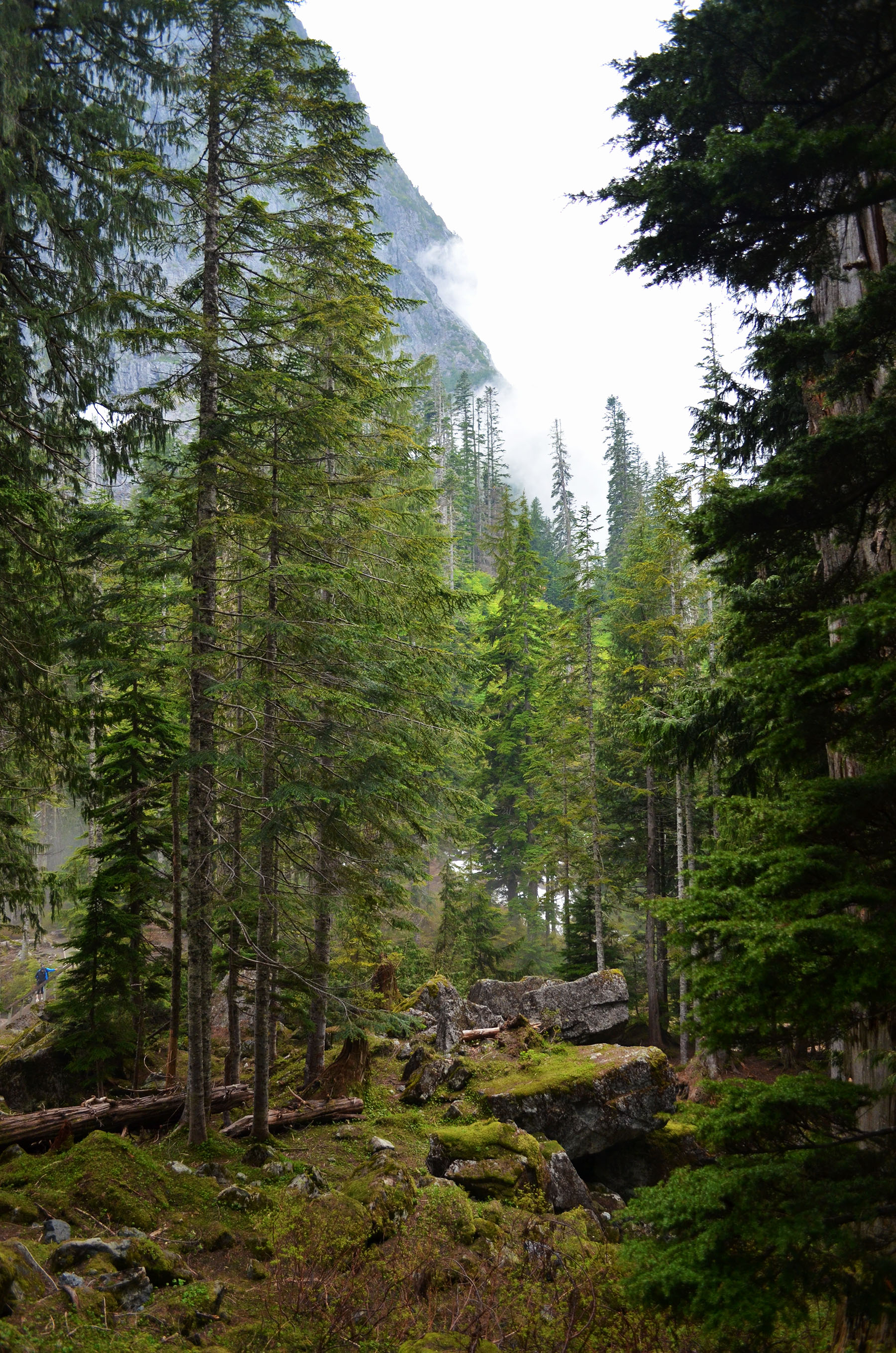 once we were actually close, though, we knew it.  you could feel it.  there was an apparent change in scenery and a significant temperature drop.  we had reached a clearing of the trees, and the terrain was both grassy and rocky, but we were no longer climbing an incline.  an area populated with tall, thin trees lay up ahead; we followed the path down into it and instantly became breathless with awe.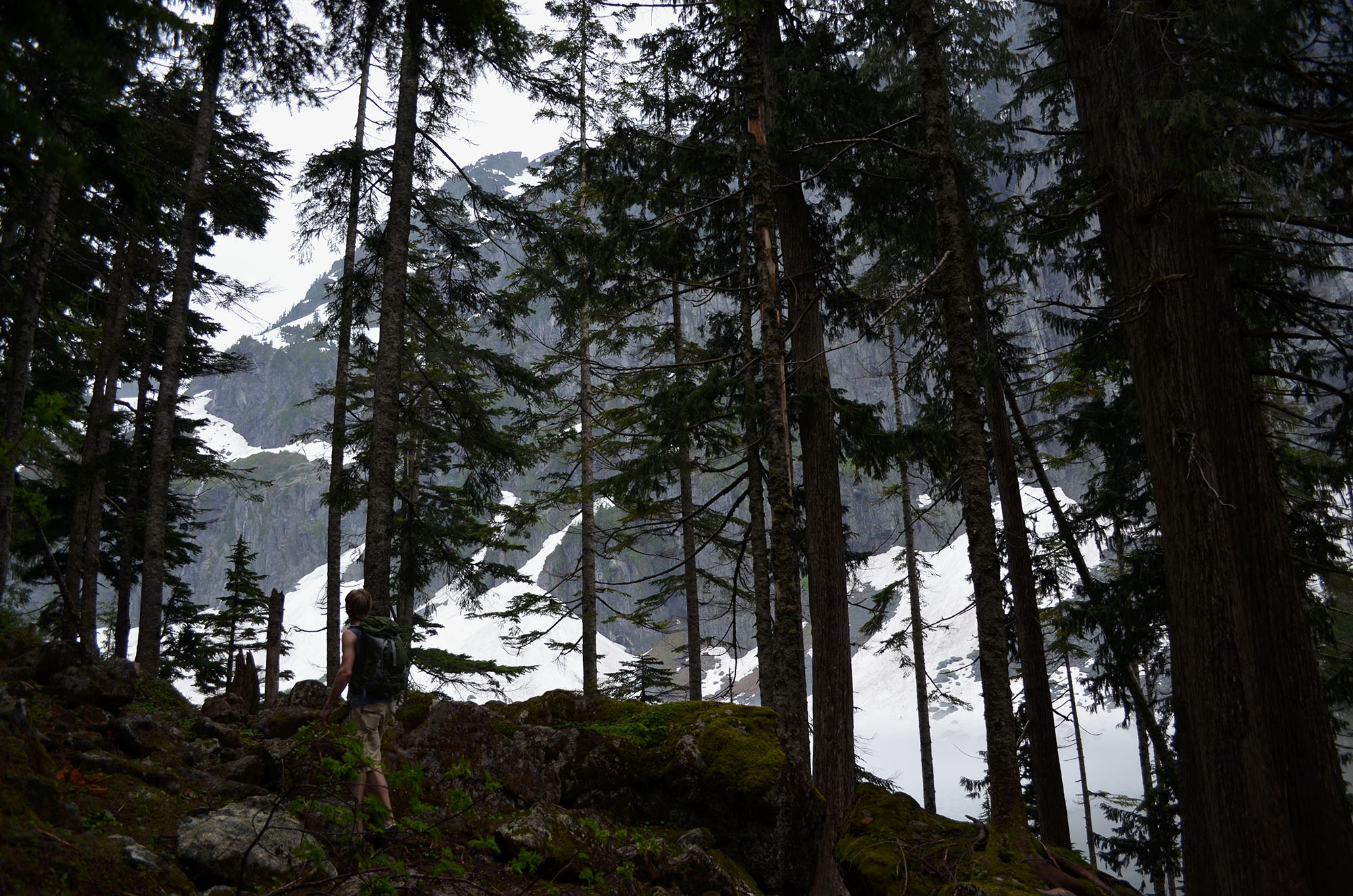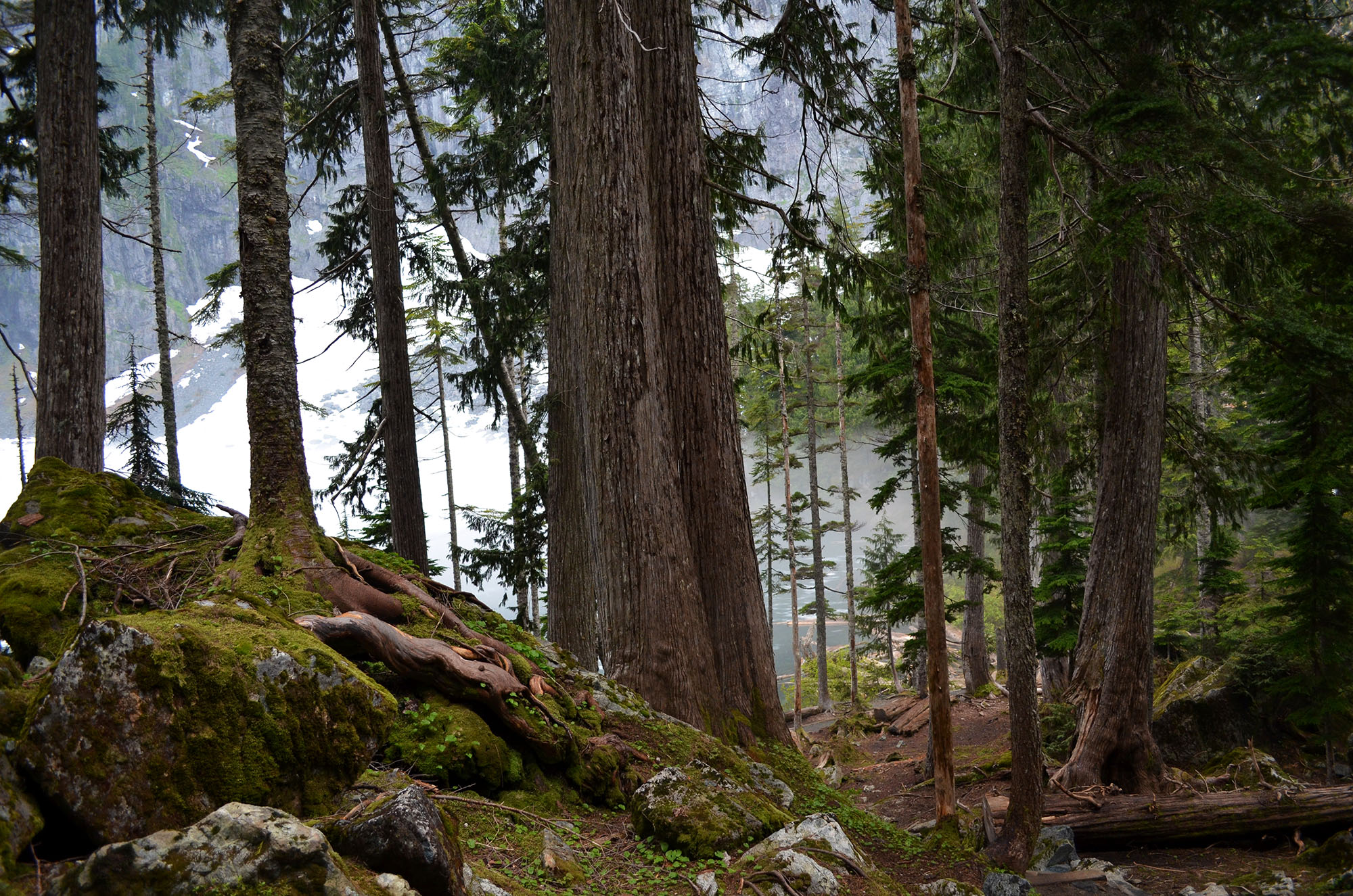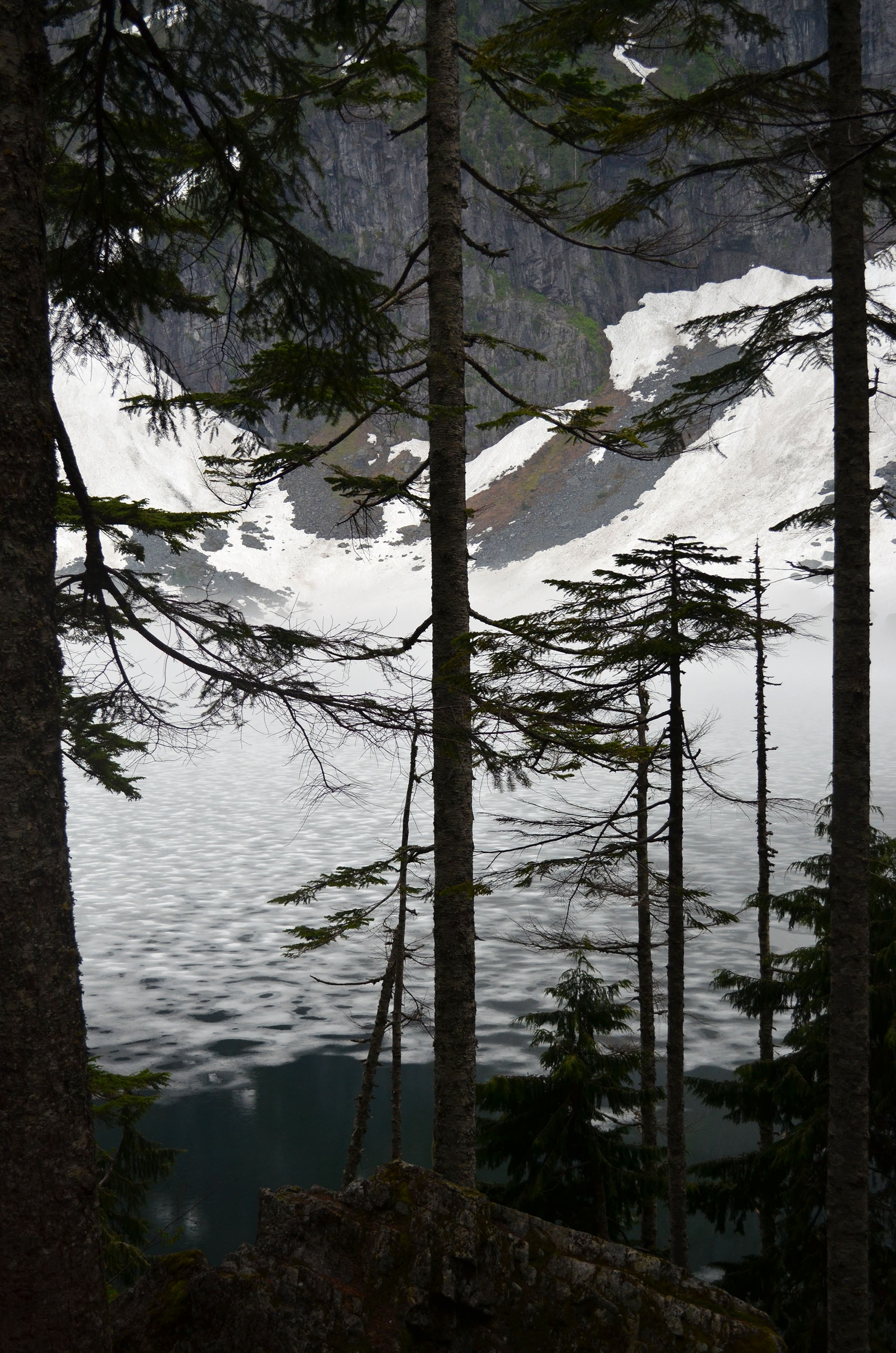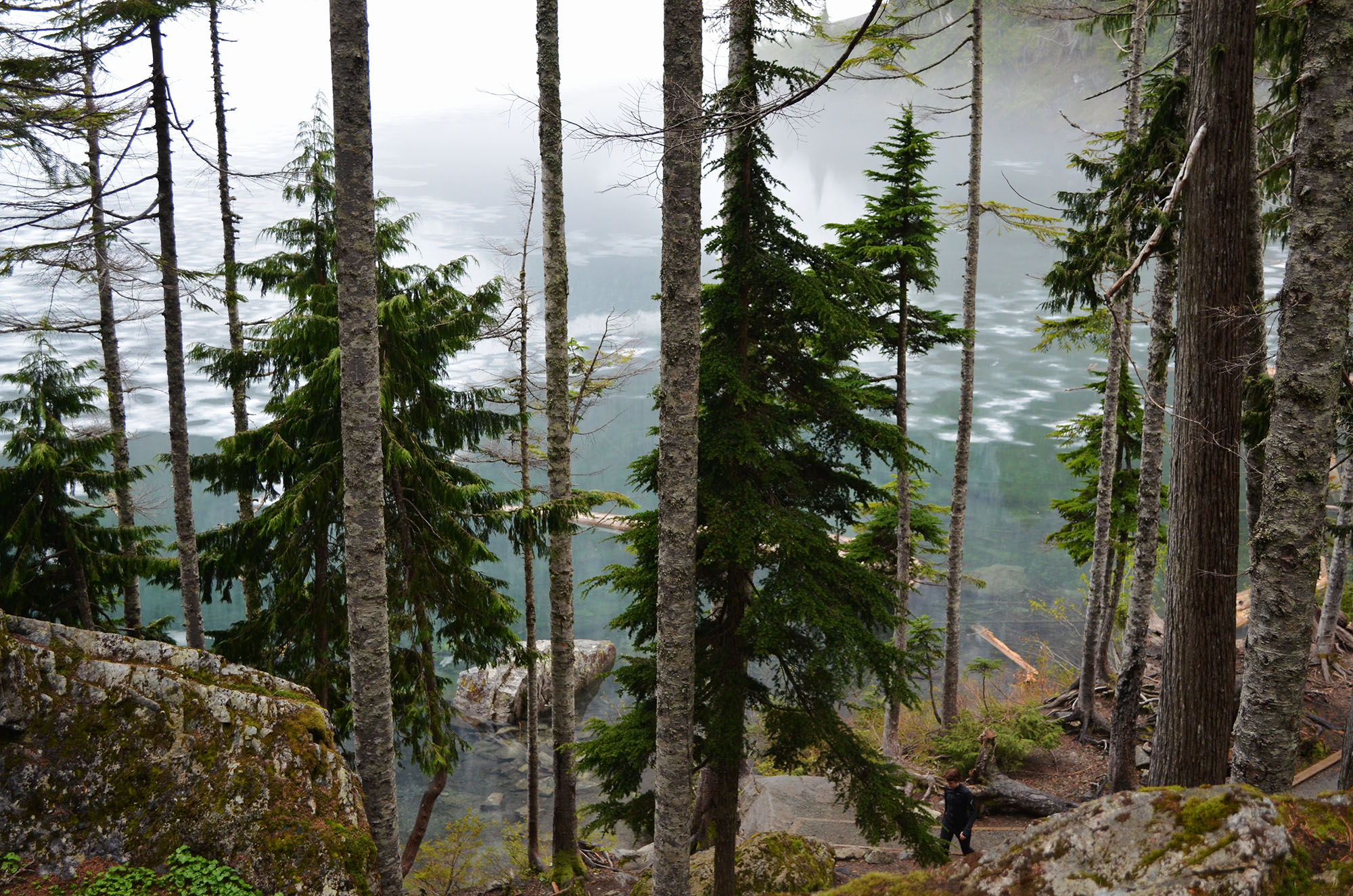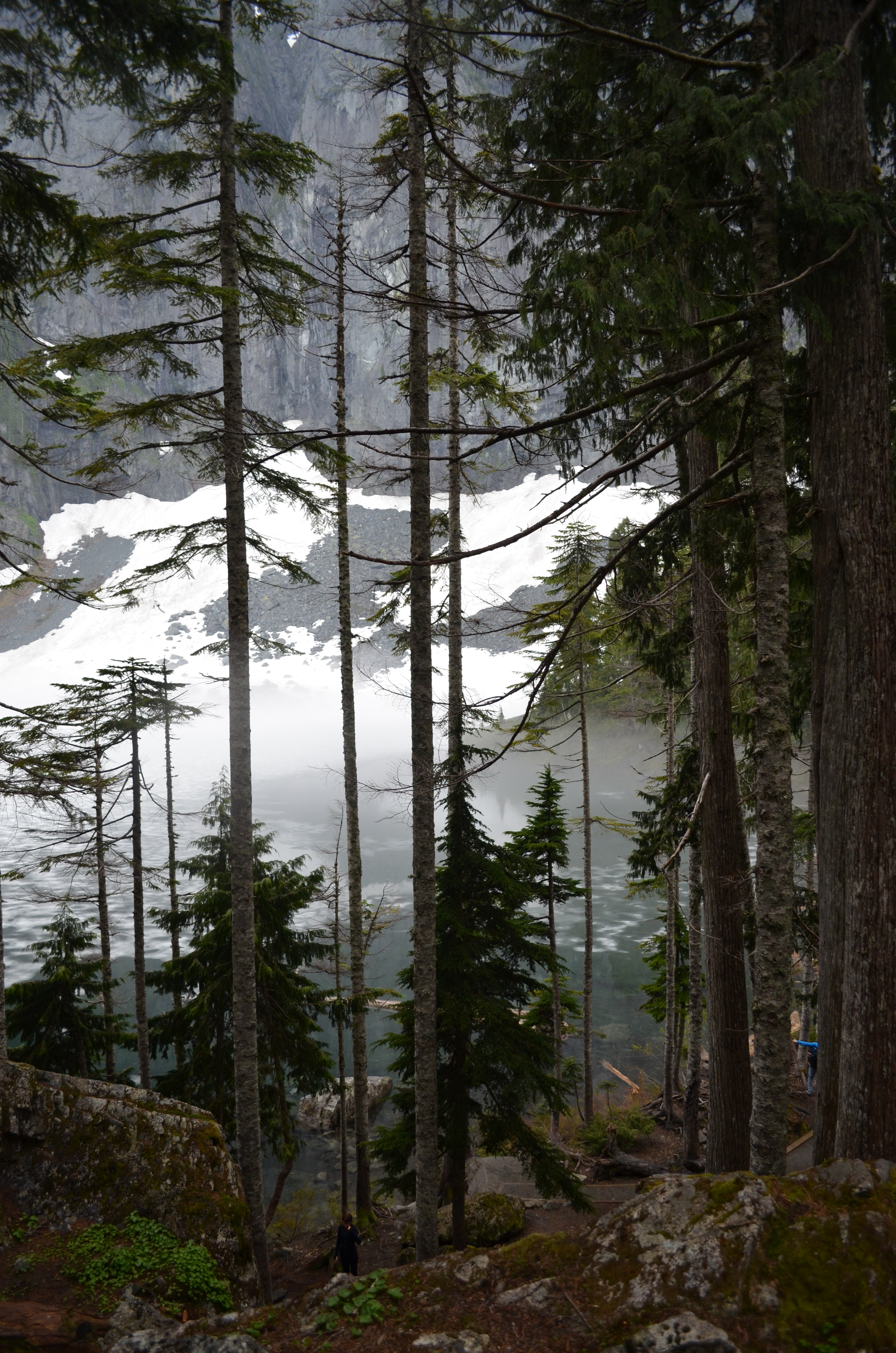 it was suddenly wintery.  we were in a small valley, and before us was the most magical lake, frozen over and partially covered in snow, the other part perfectly reflecting the rocky peaks that jutted out on all sides of the lake.  a fog floated over the lake so that you couldn't tell where the lake ended and the snowy mountains started.  it was so very quiet – i immediately knew why they called it lake serene – and the place felt mystical and surreal.  we felt as thought we had discovered some secret from the world.  i had never seen or even imagined such a place.  how did no one know about it?  but when i thought about it, i realized that this was a place that most people would never visit in their lifetime – even if they did know about it, many wouldn't be able to make the hike up there.  it was a true treasure, a "secret" of nature, and it felt pure and untouched.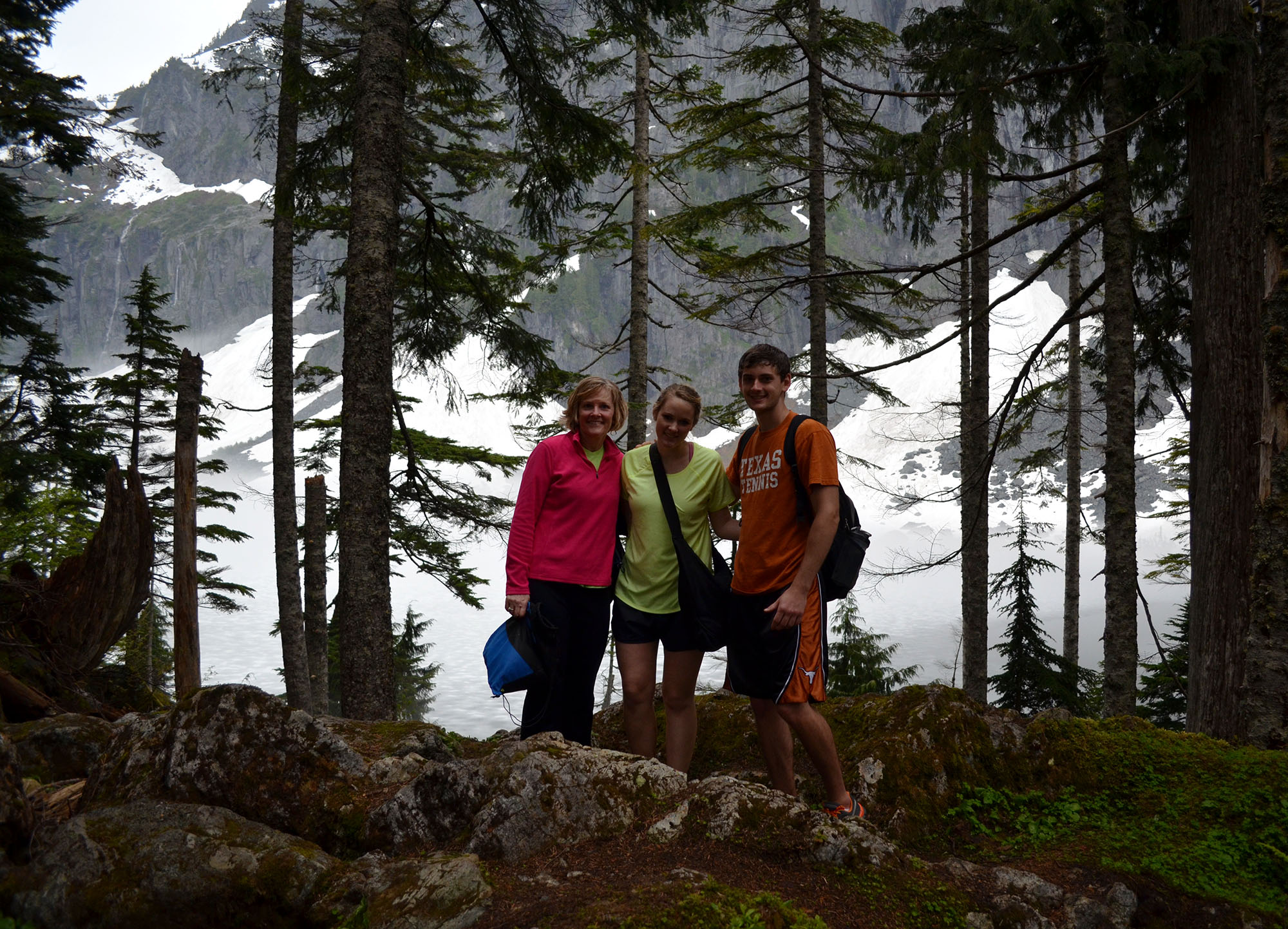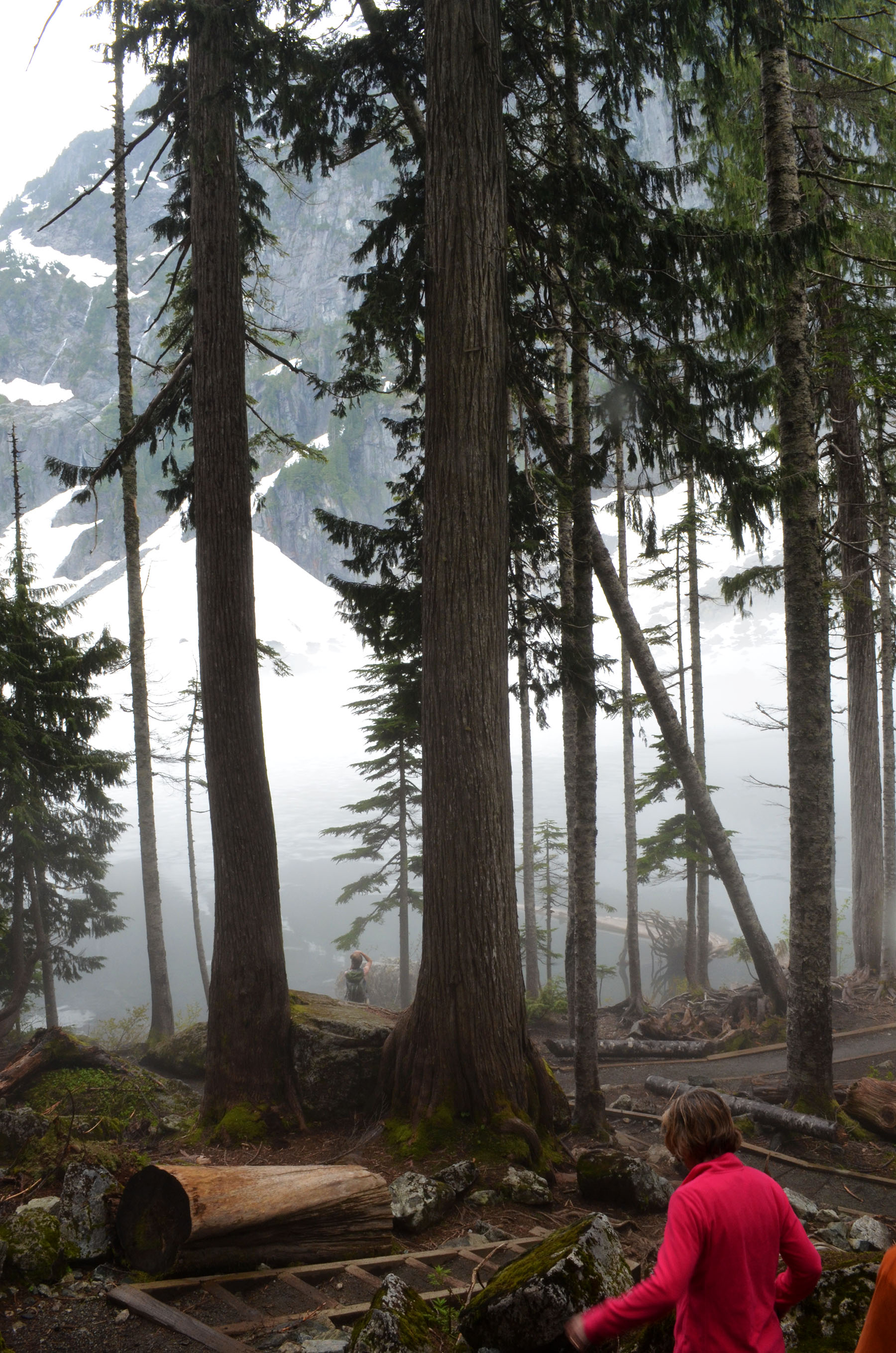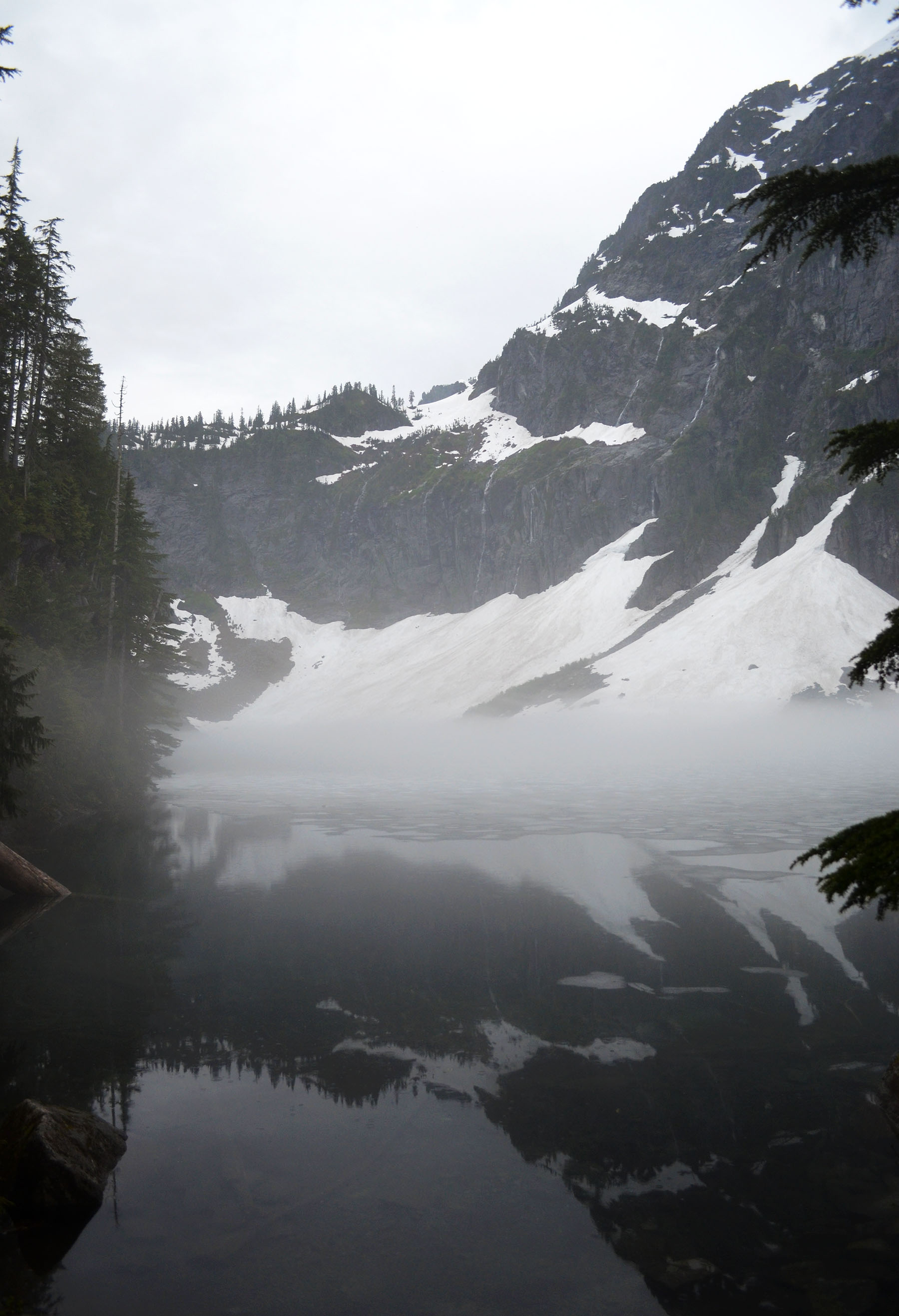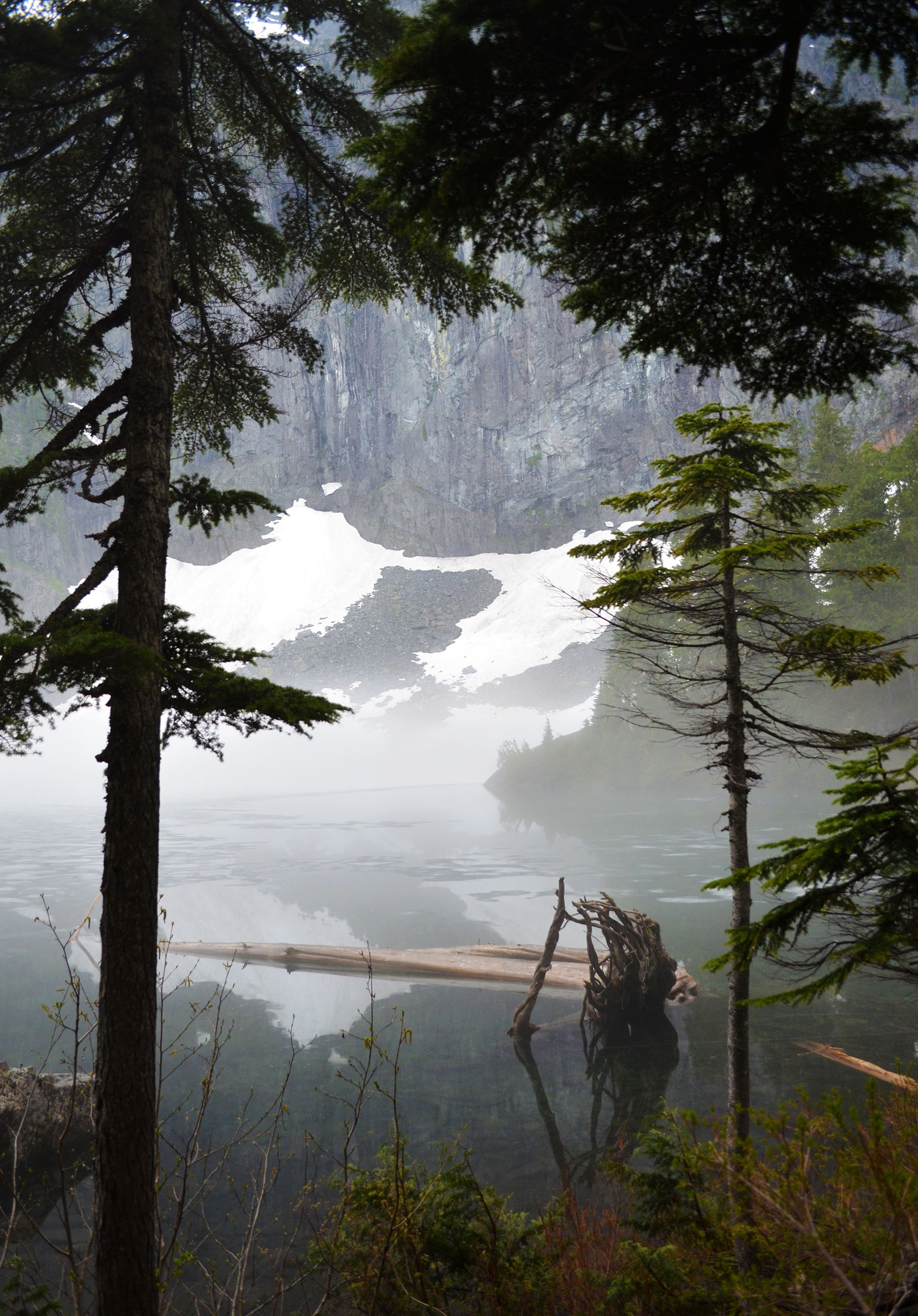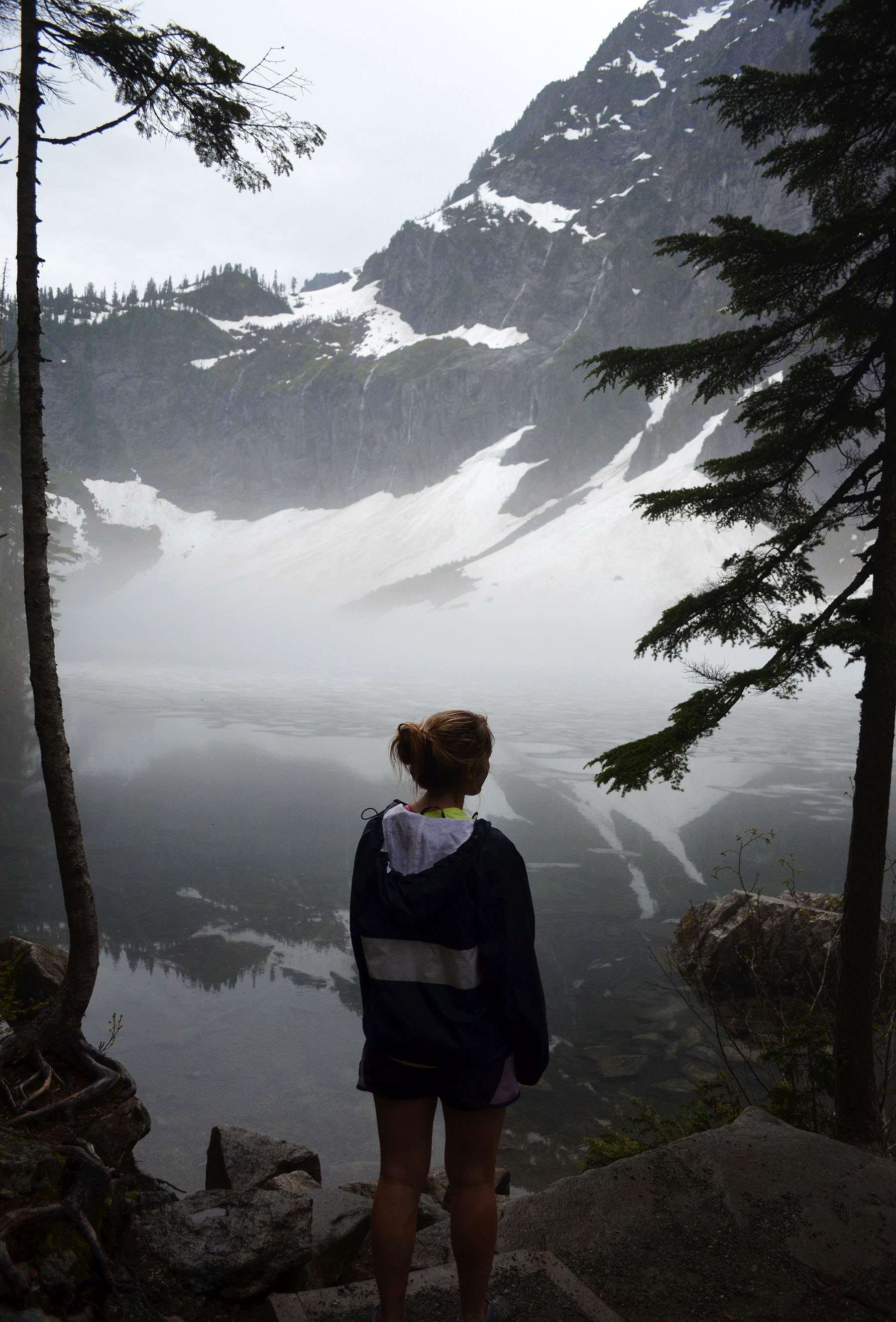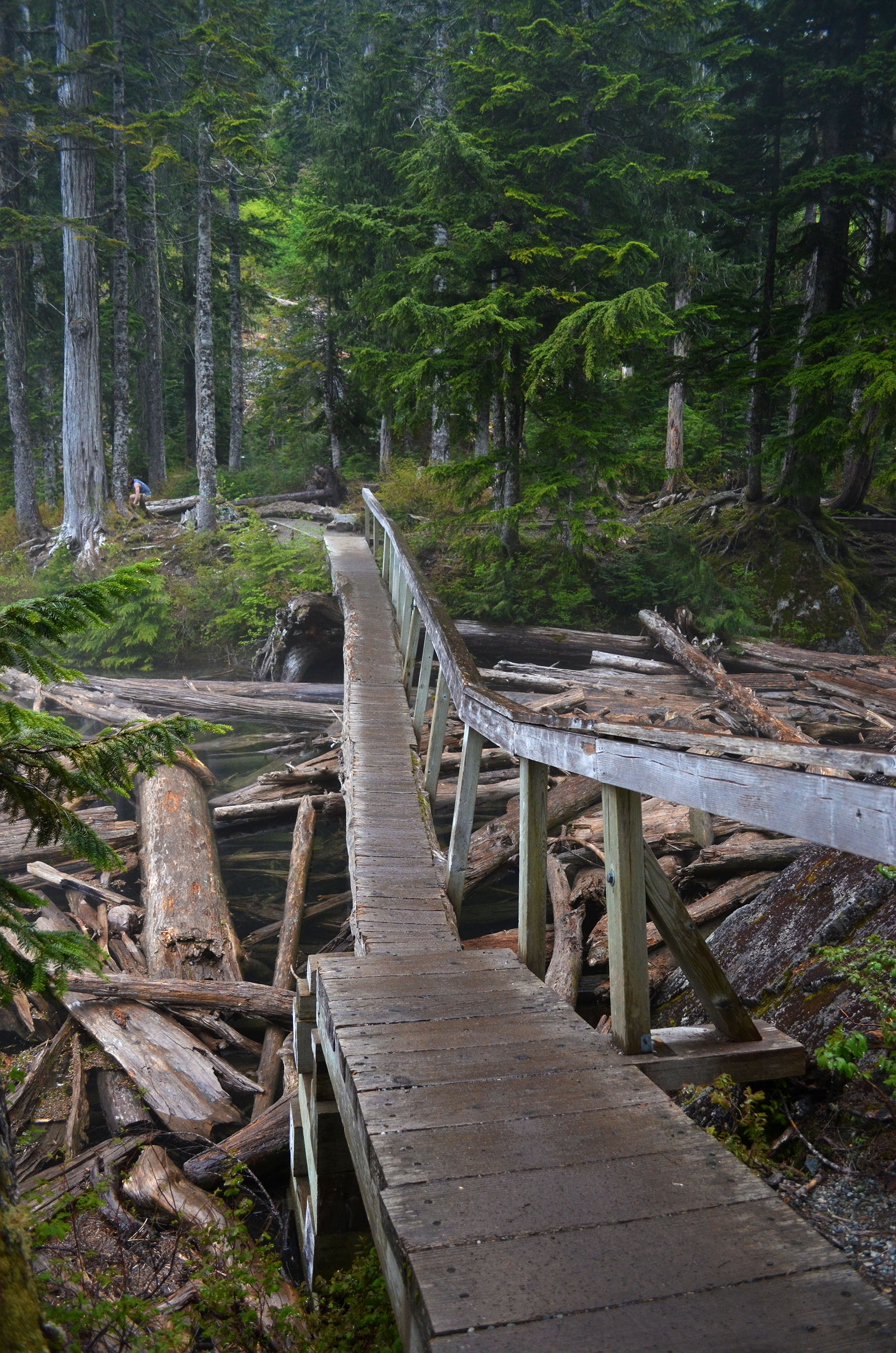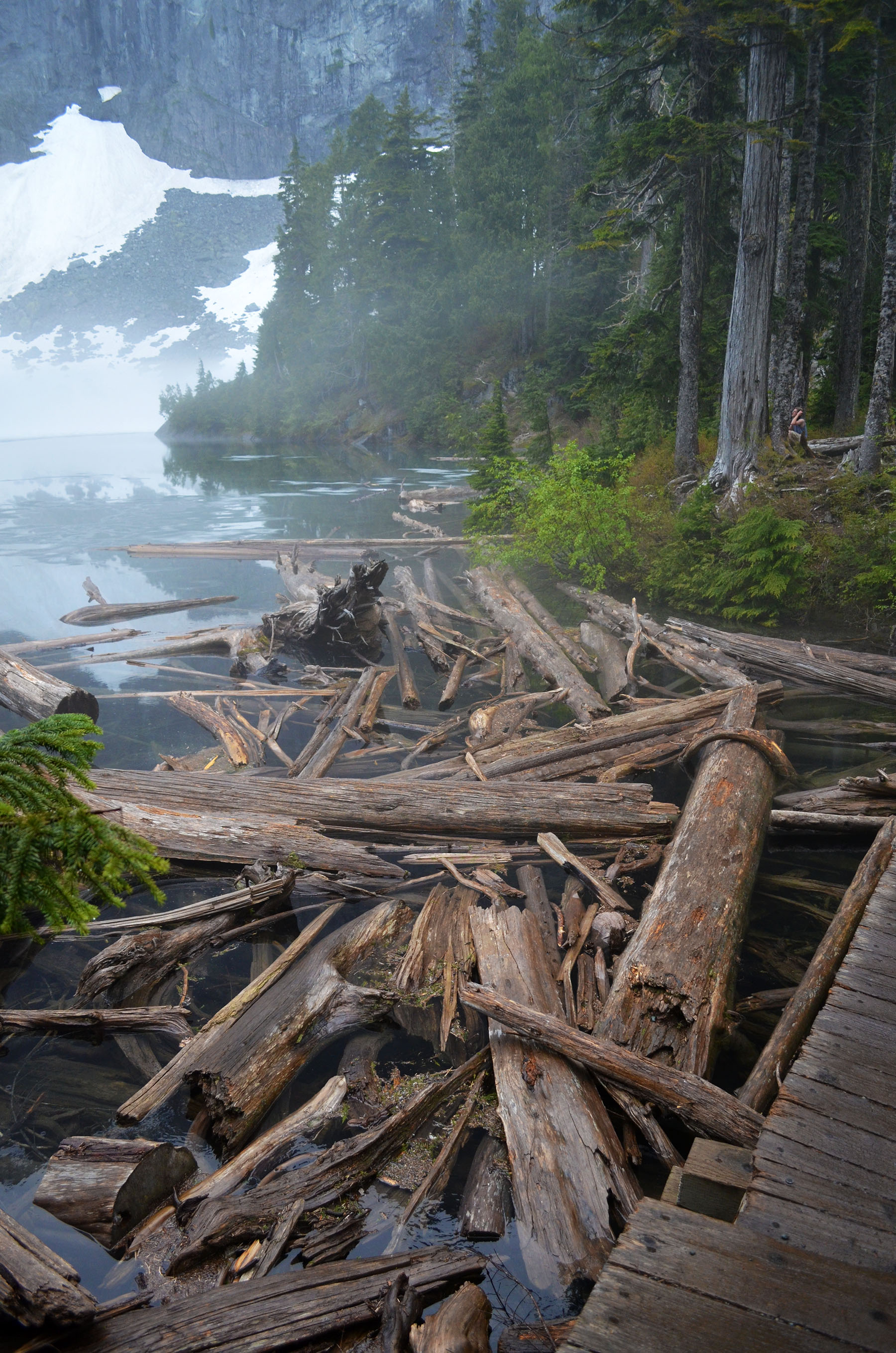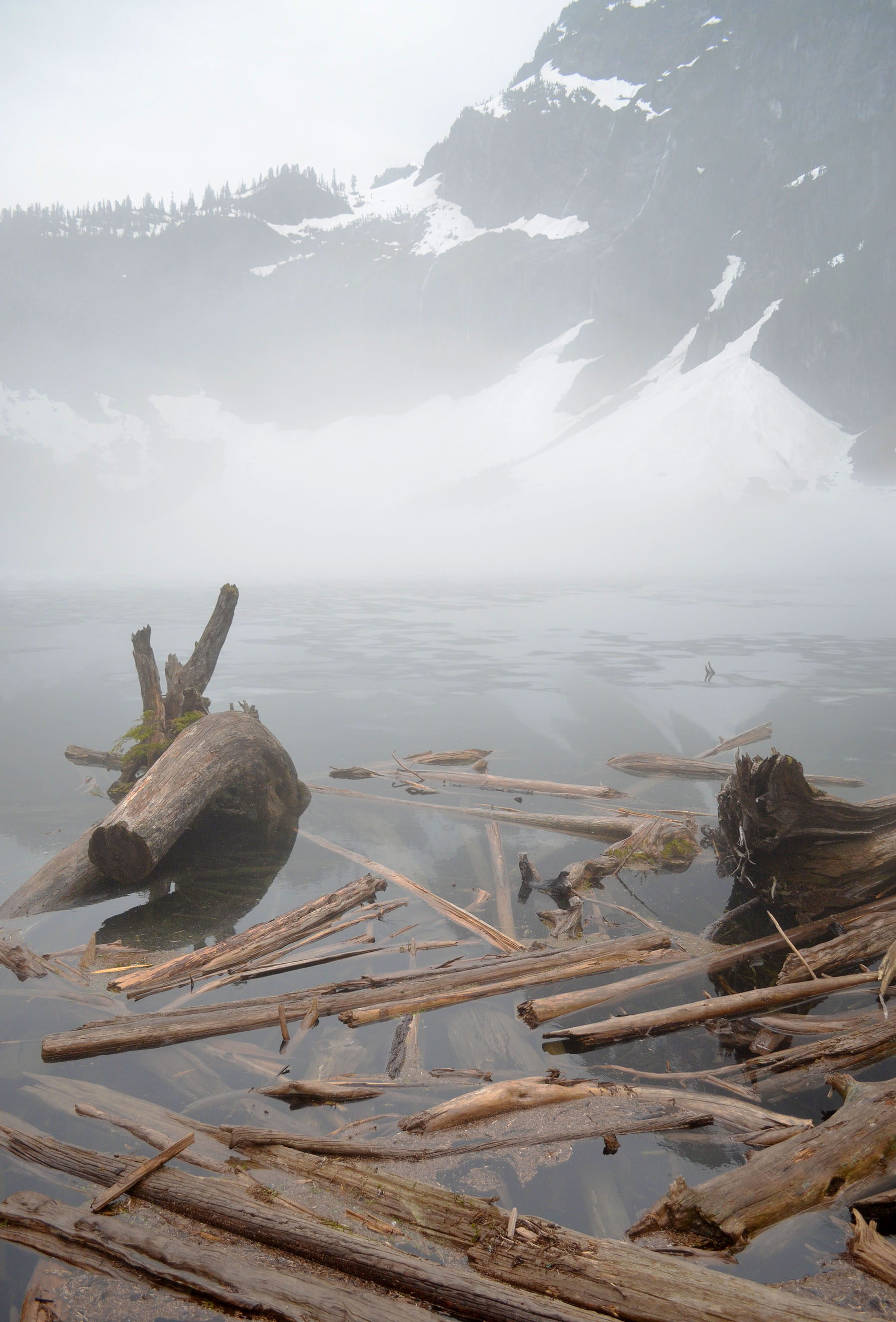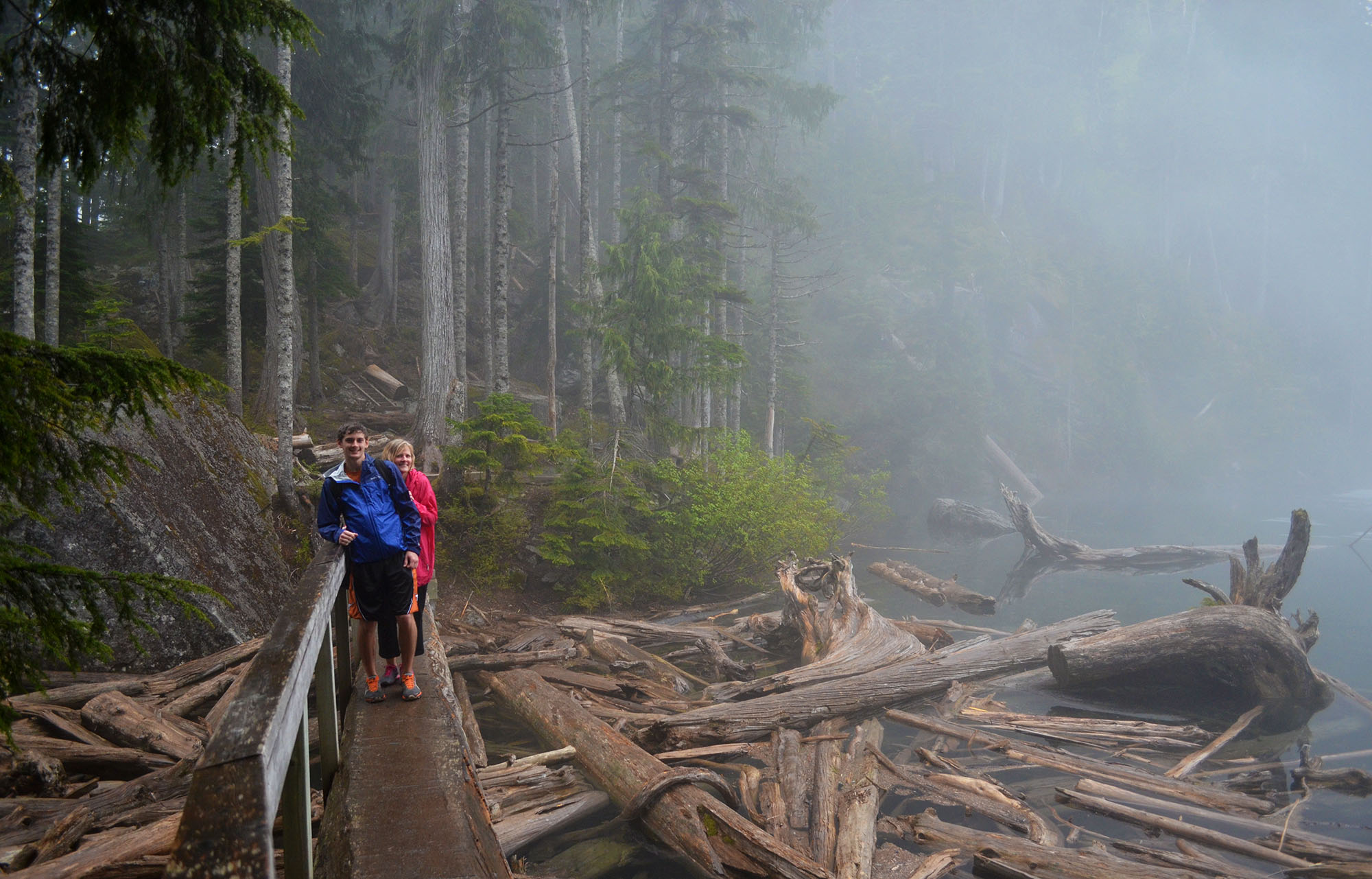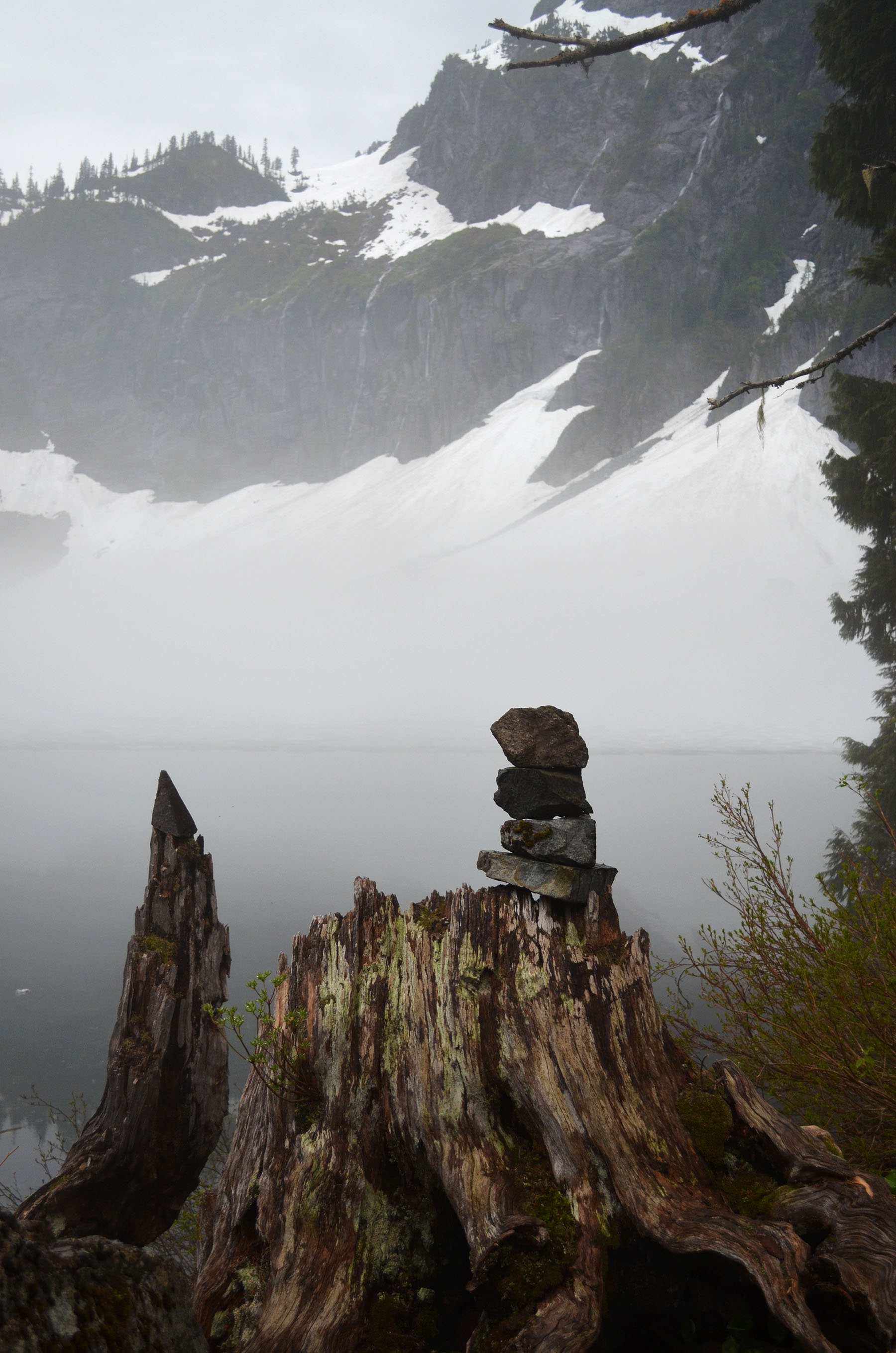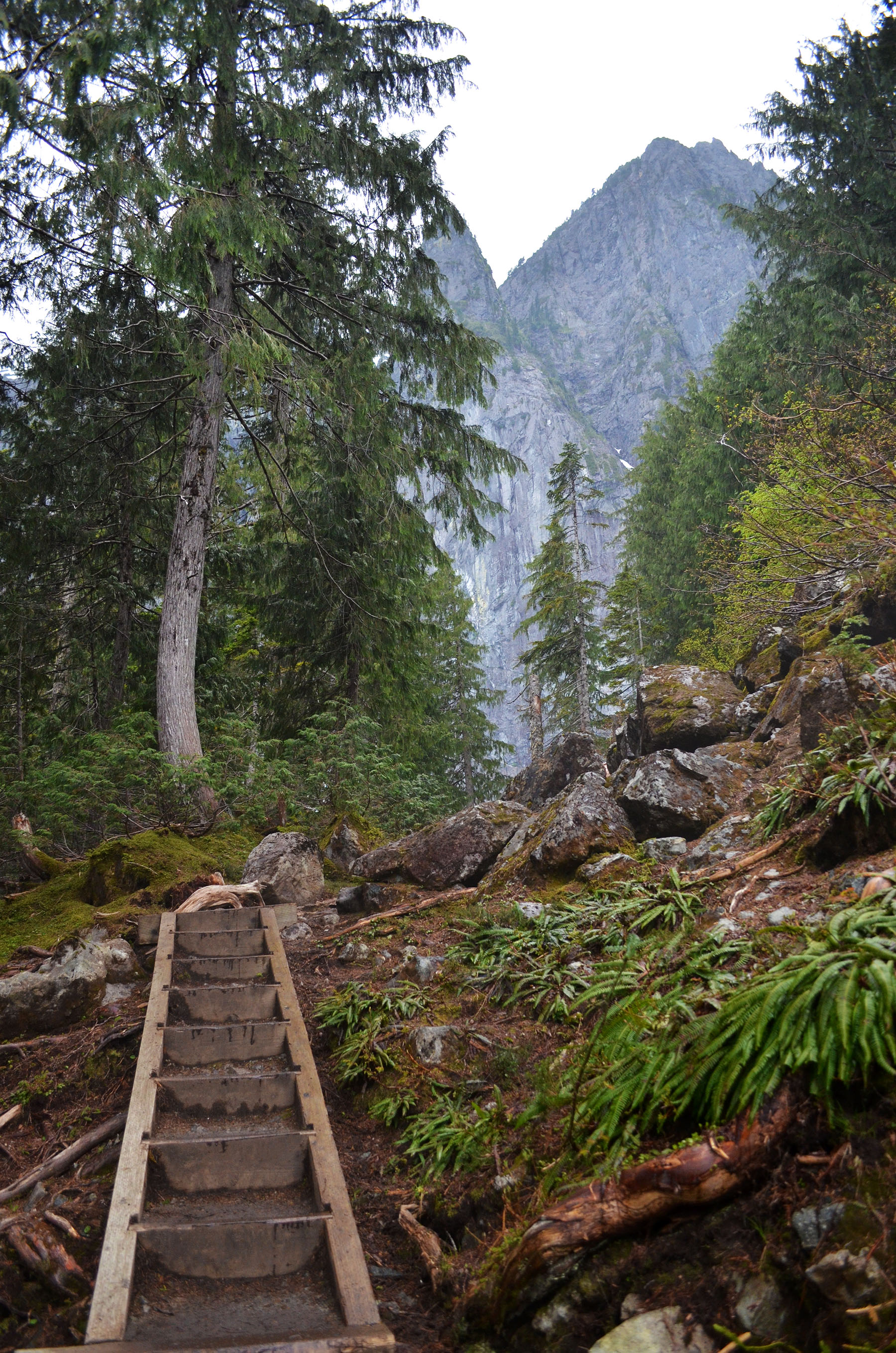 as if it couldn't get any better, we crossed a bridge and headed up and around until we were on the top of what felt like a sphere-shaped rock, right over the lake.  it was rightfully named "lunch rock," as it was the perfect place to enjoy a lunch before heading back down.  the pictures don't do a good job of illustrating, because they make lunch rock look like a cliff – flat on top, with a drop-off point above the lake.  in reality though, because the rock is somewhat sphere-shaped, it keeps sloping down in a rounded decline, but you can't see the point at which the rock and the water meet.  it's literally like sitting on the slanted edge of a ball.  which is exactly why i was a little nervous to go down there!  luckily, it's rough and not at all slippery, and you just make sure not to go down too far or do anything crazy while you're sitting there! ;)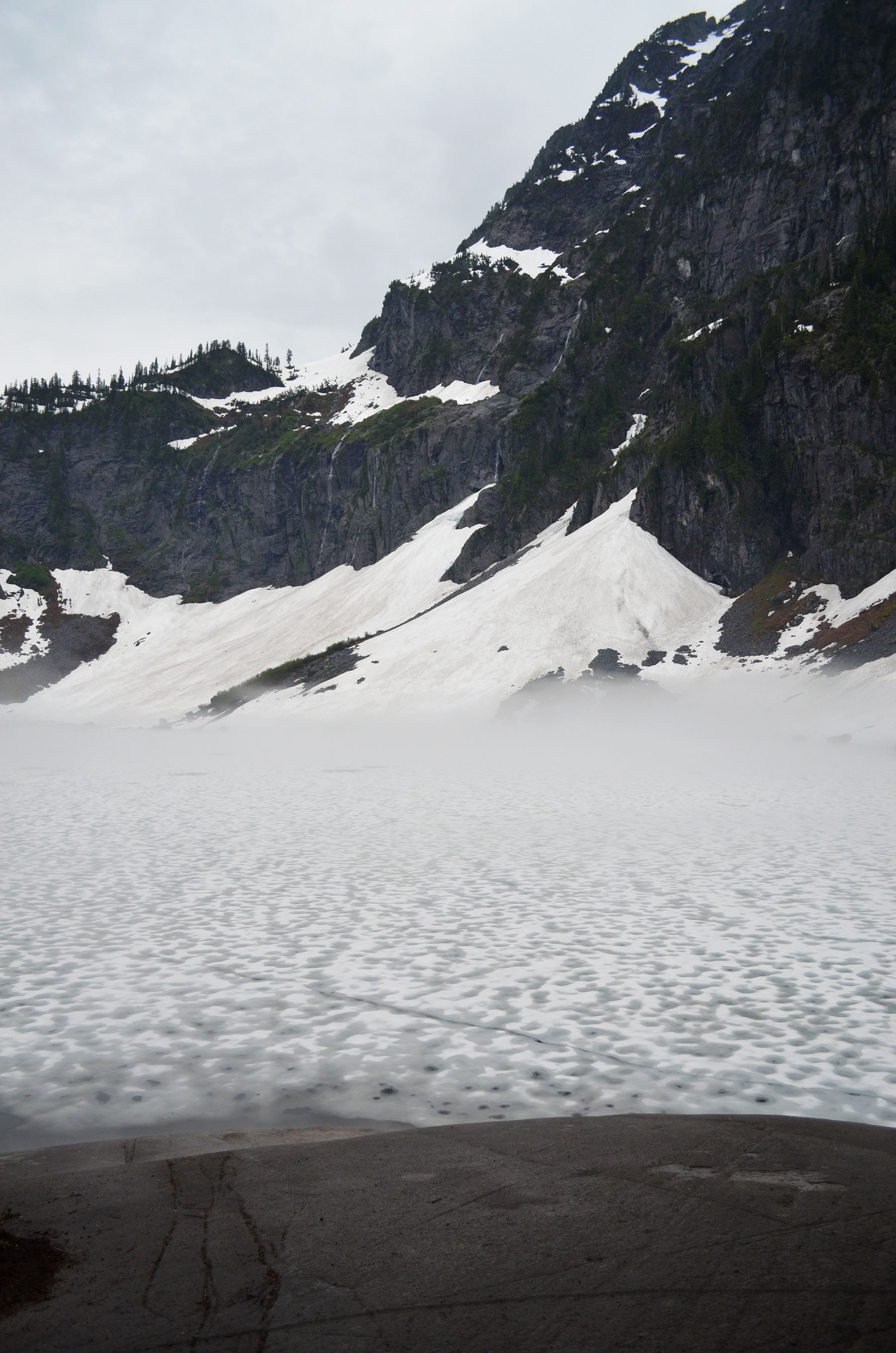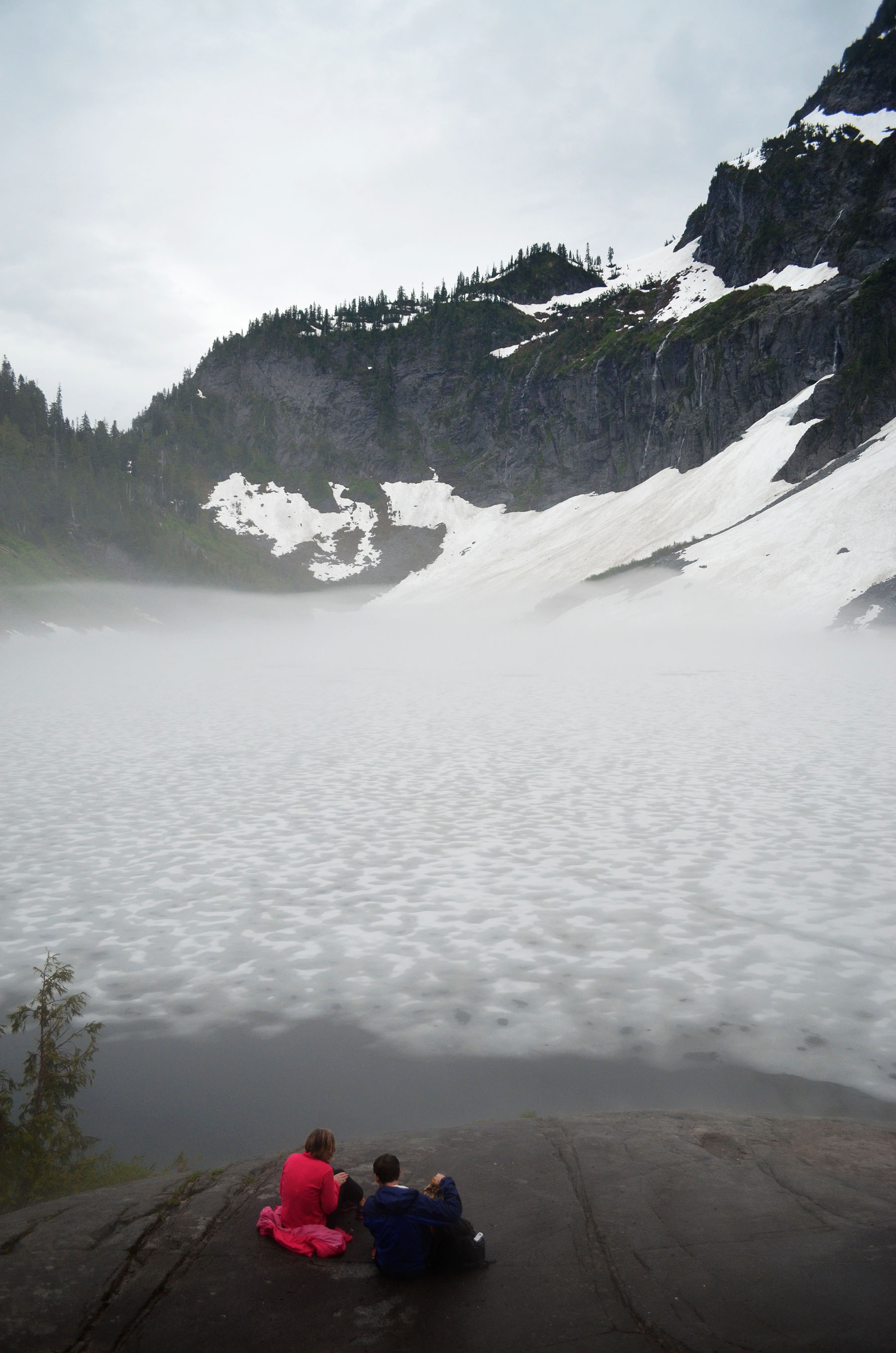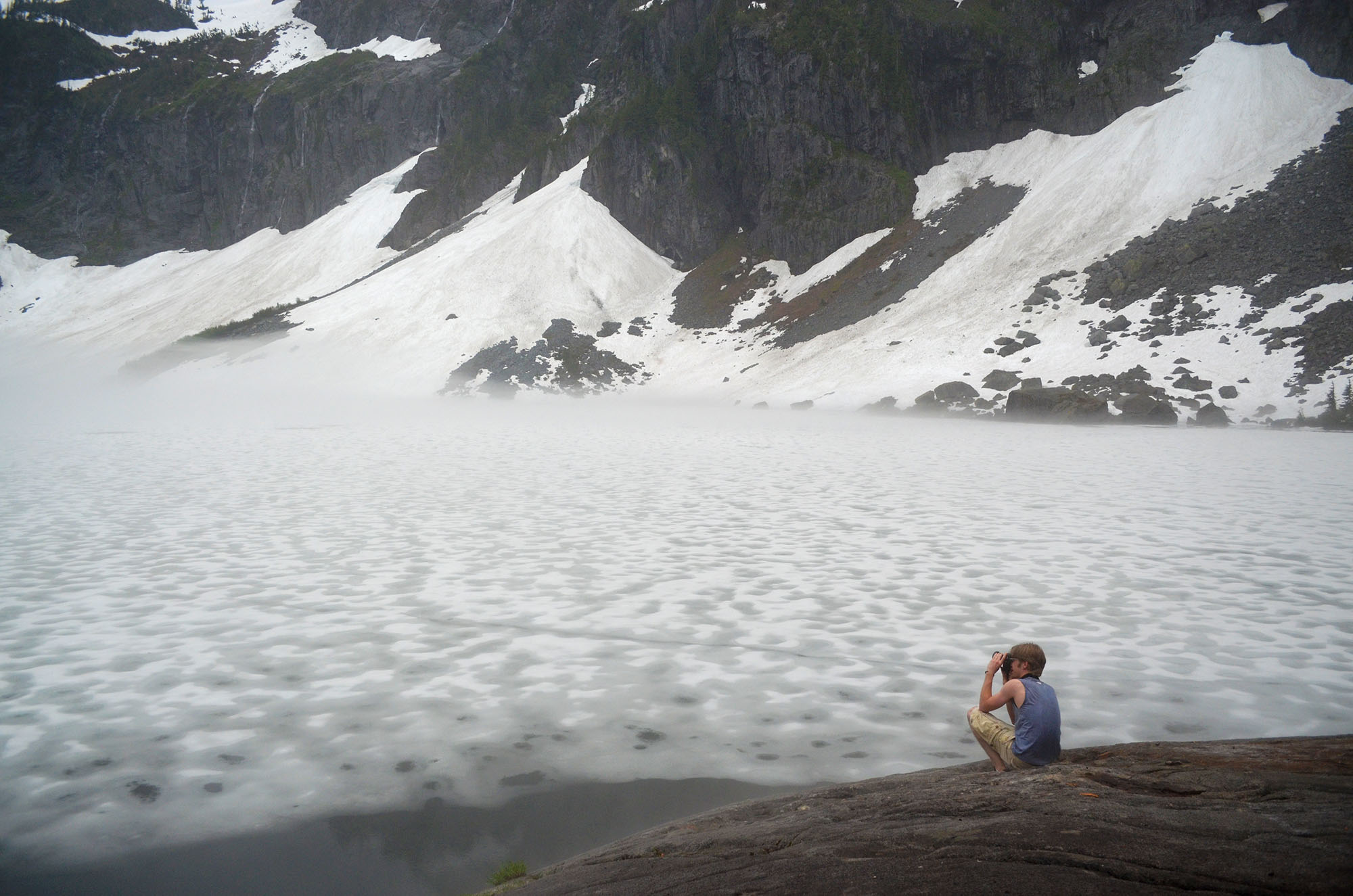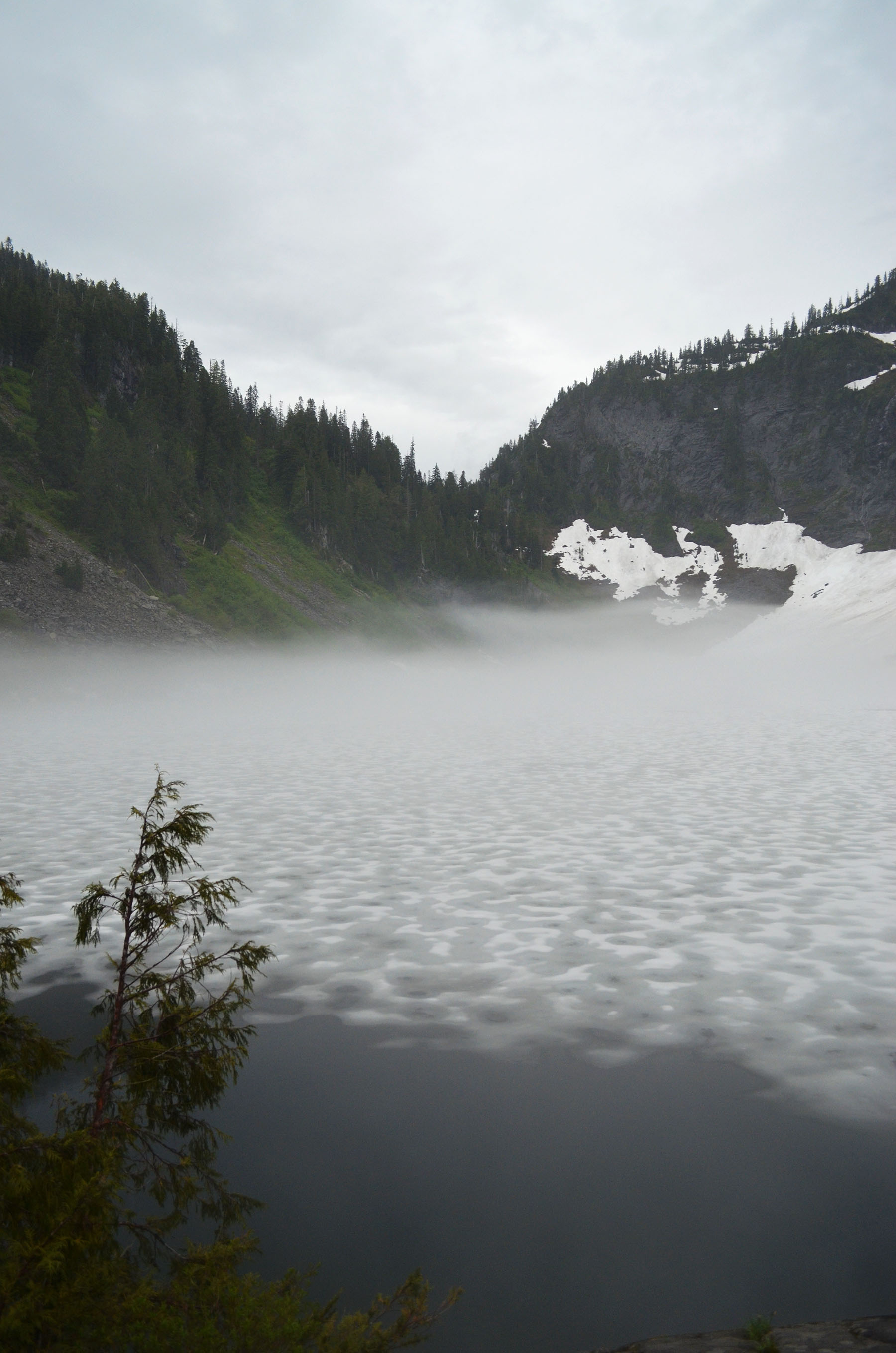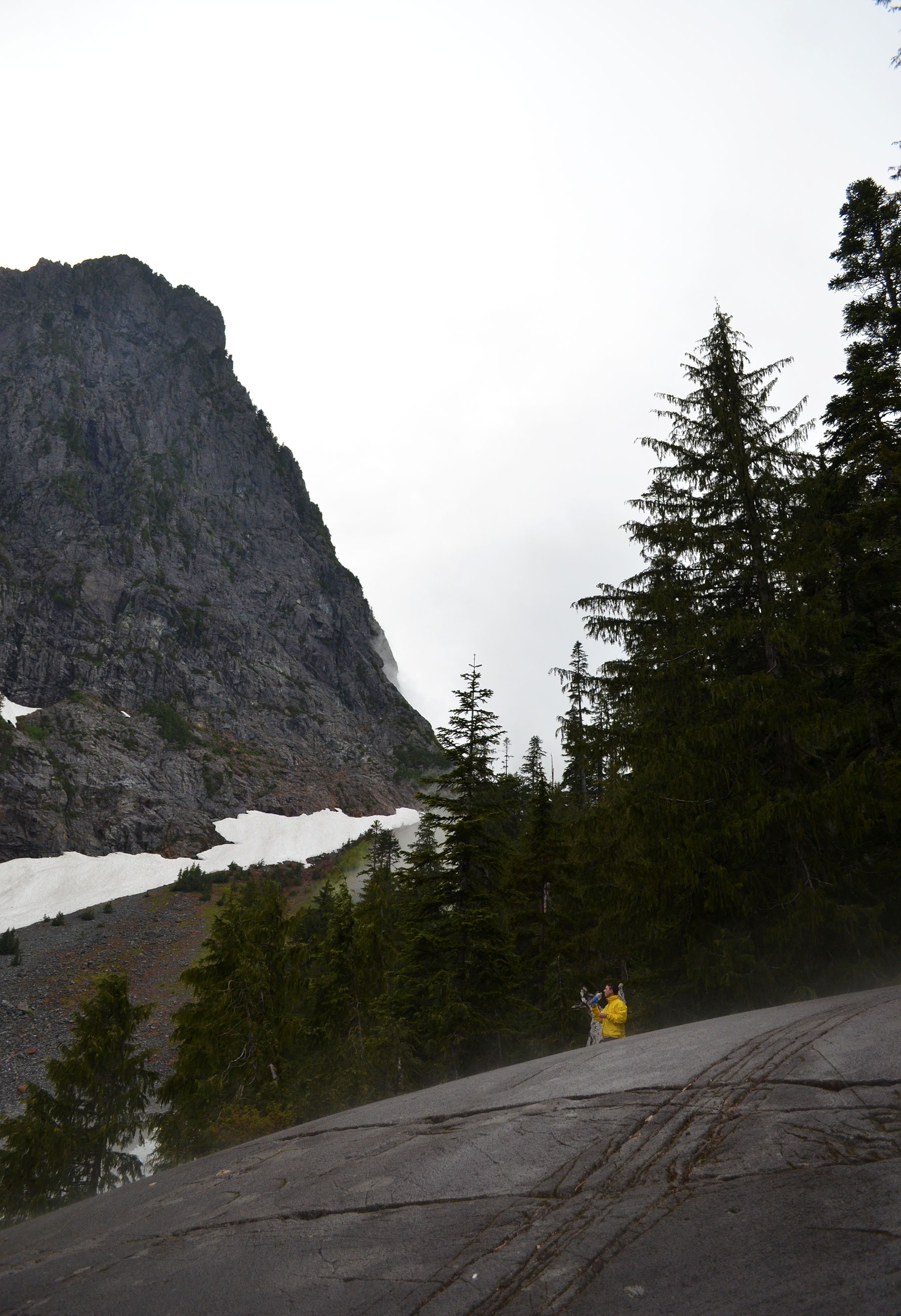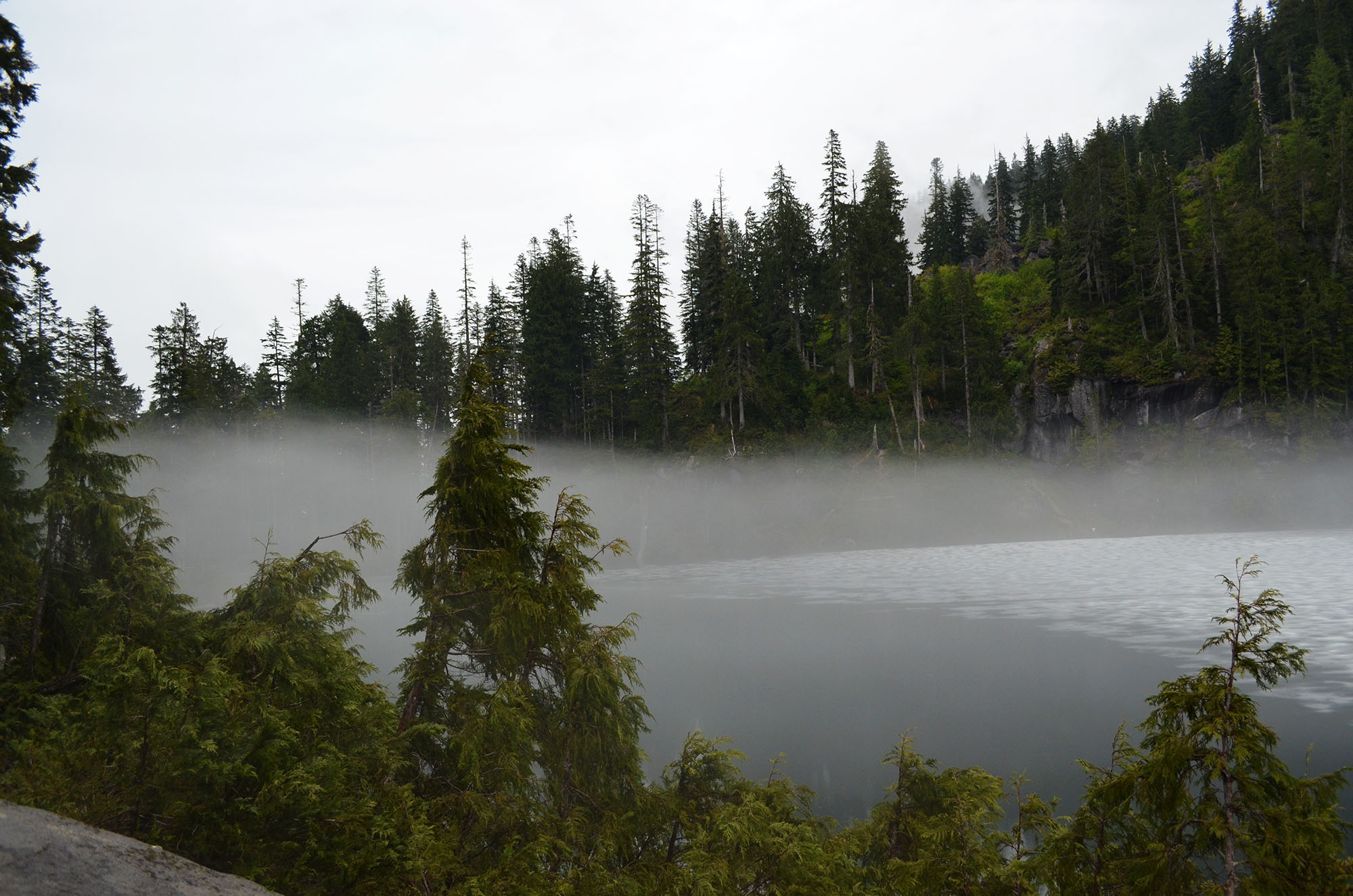 we had packed a lunch from whole foods, and i literally can't think of anything better than enjoying pesto orzo salad; corn, tomato, & cilantro salad; and fresh raspberries on lunch rock overlooking lake serene, watching the fog roll in and out.  it was unreal.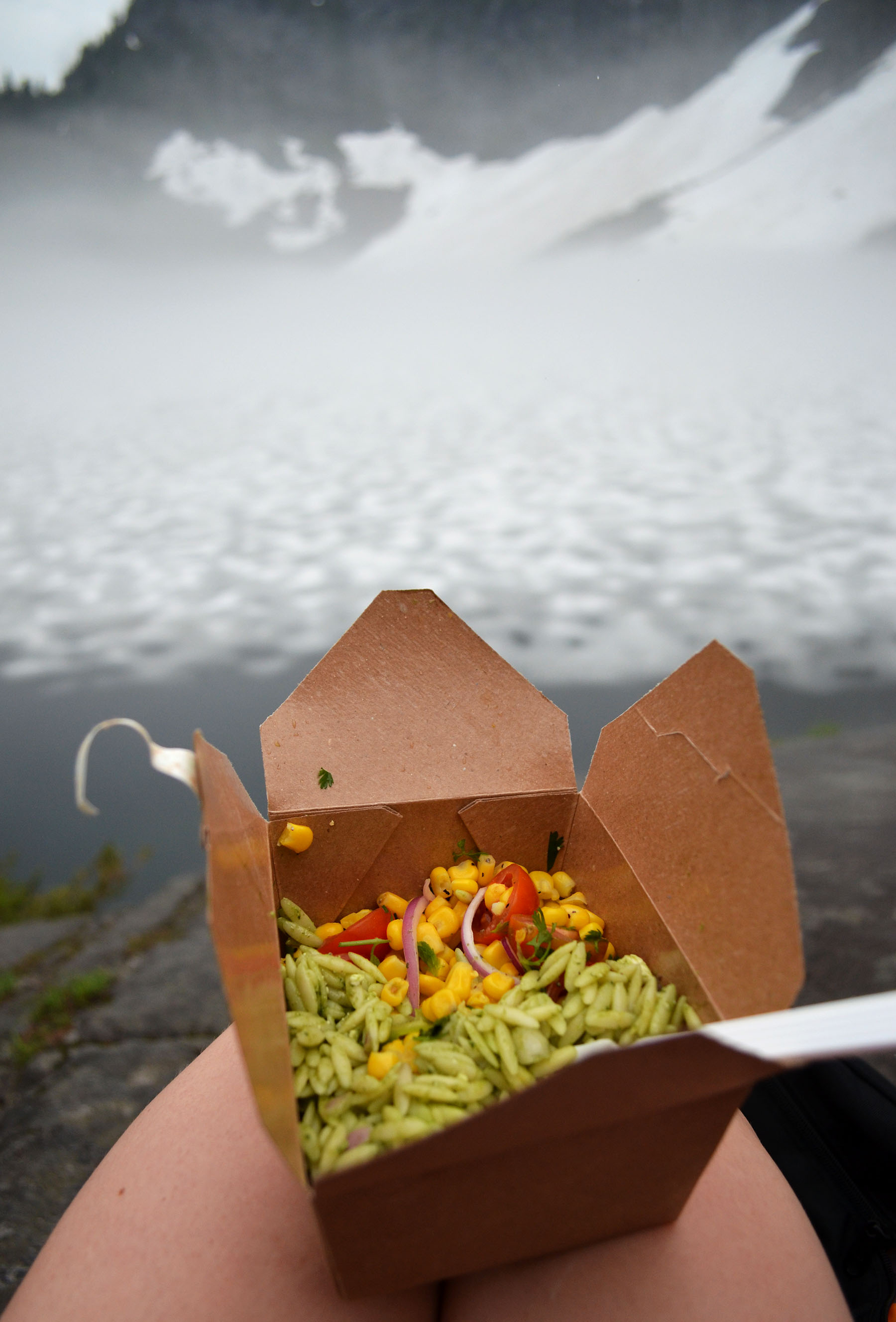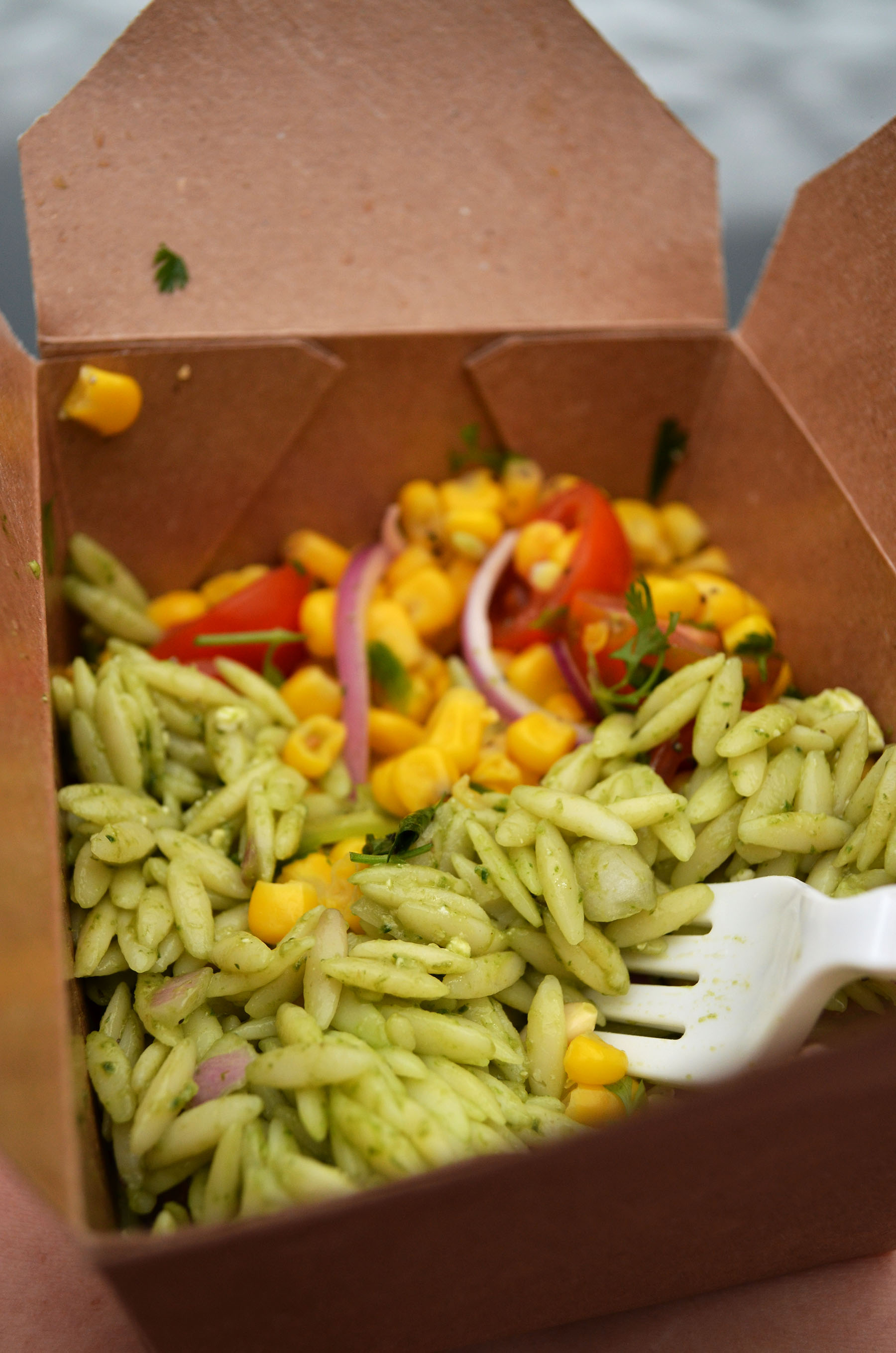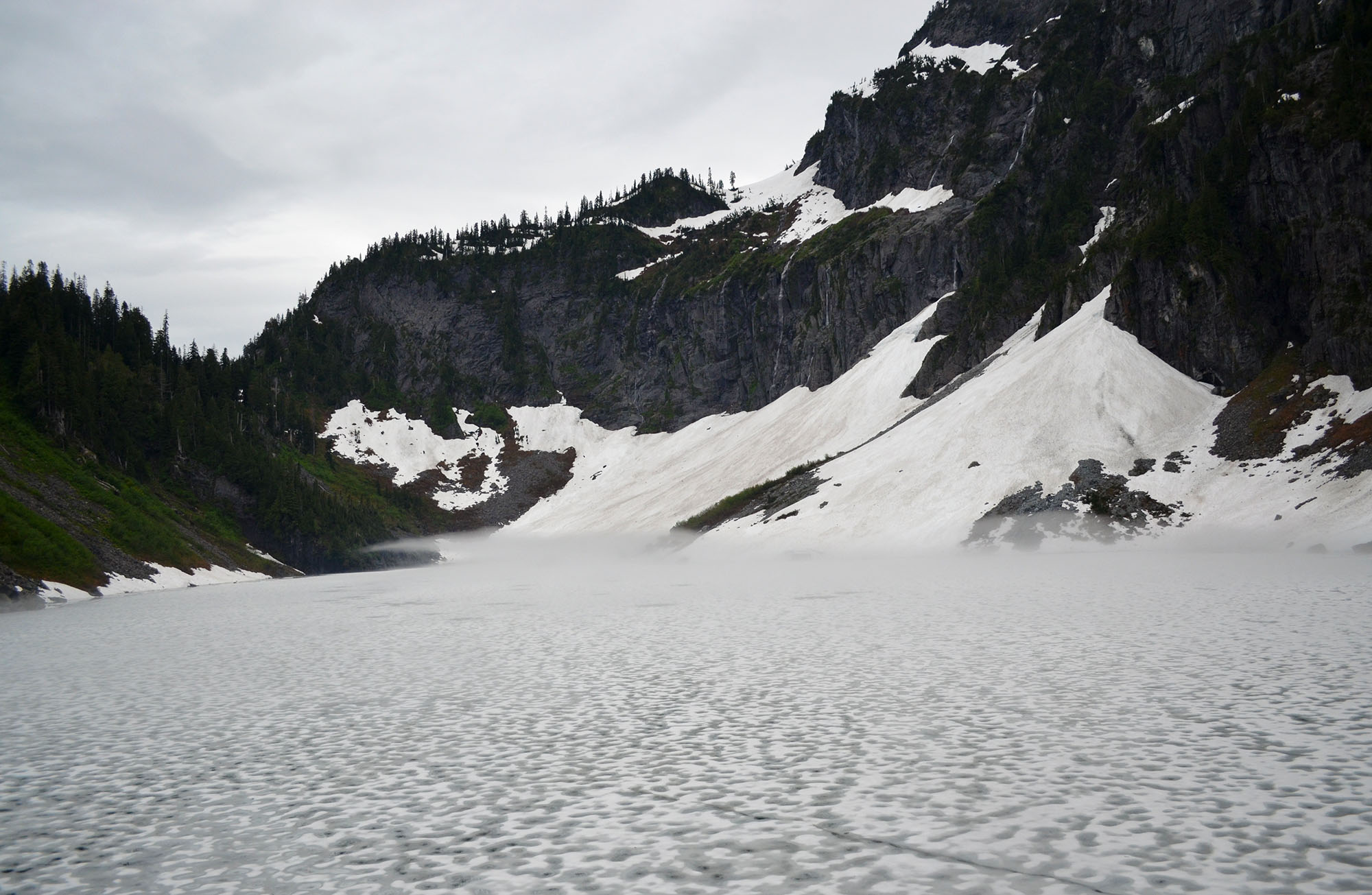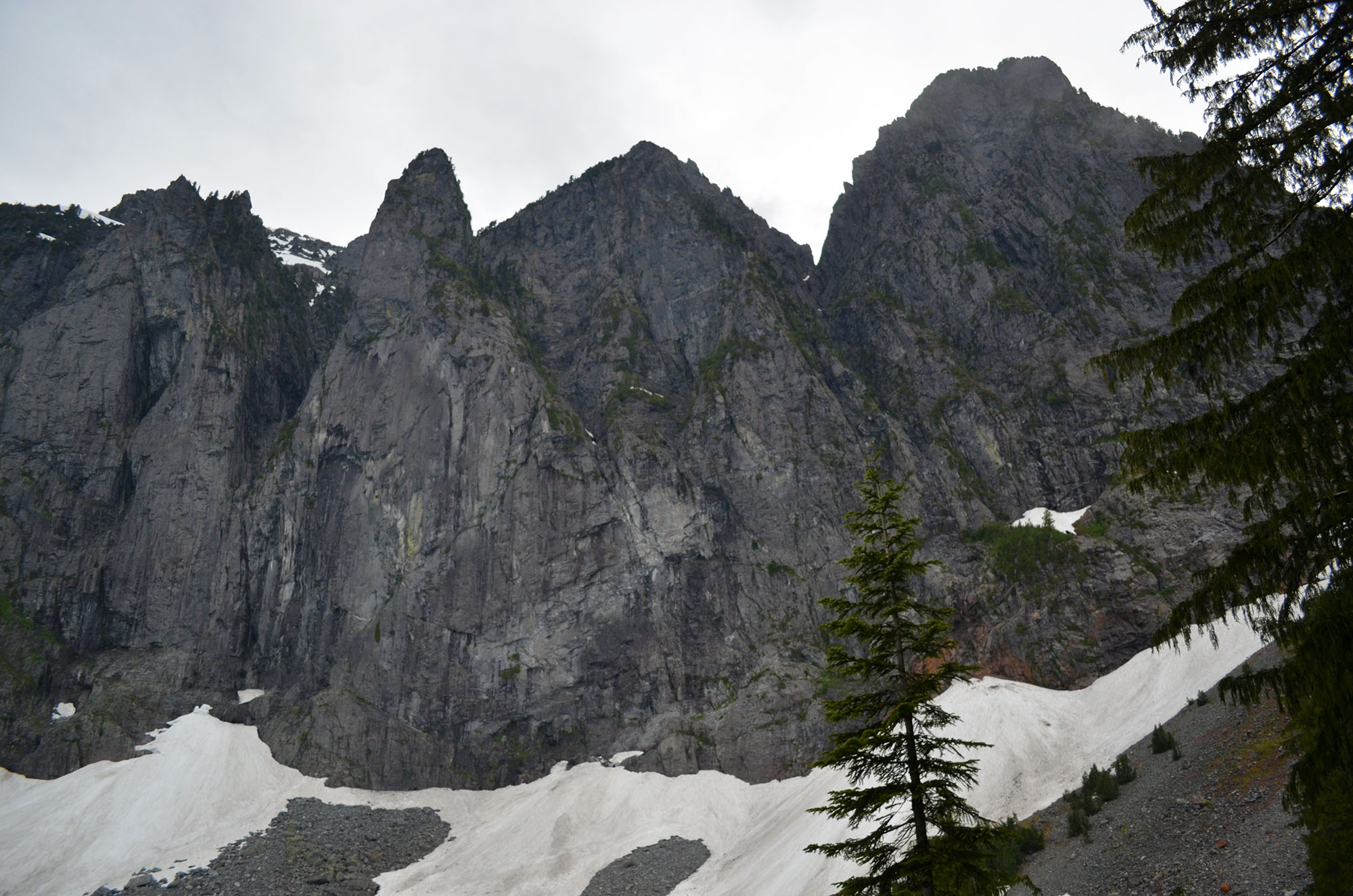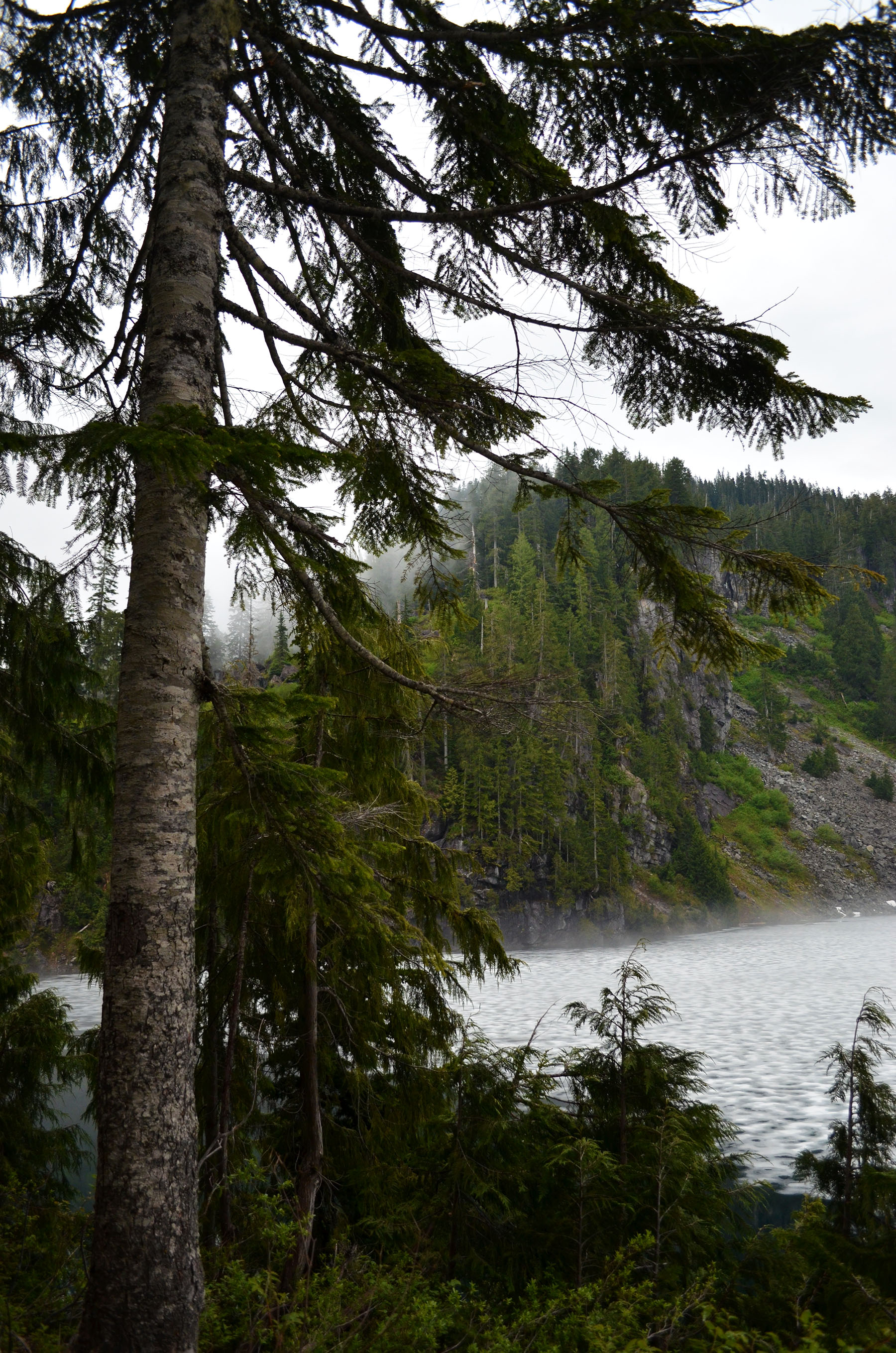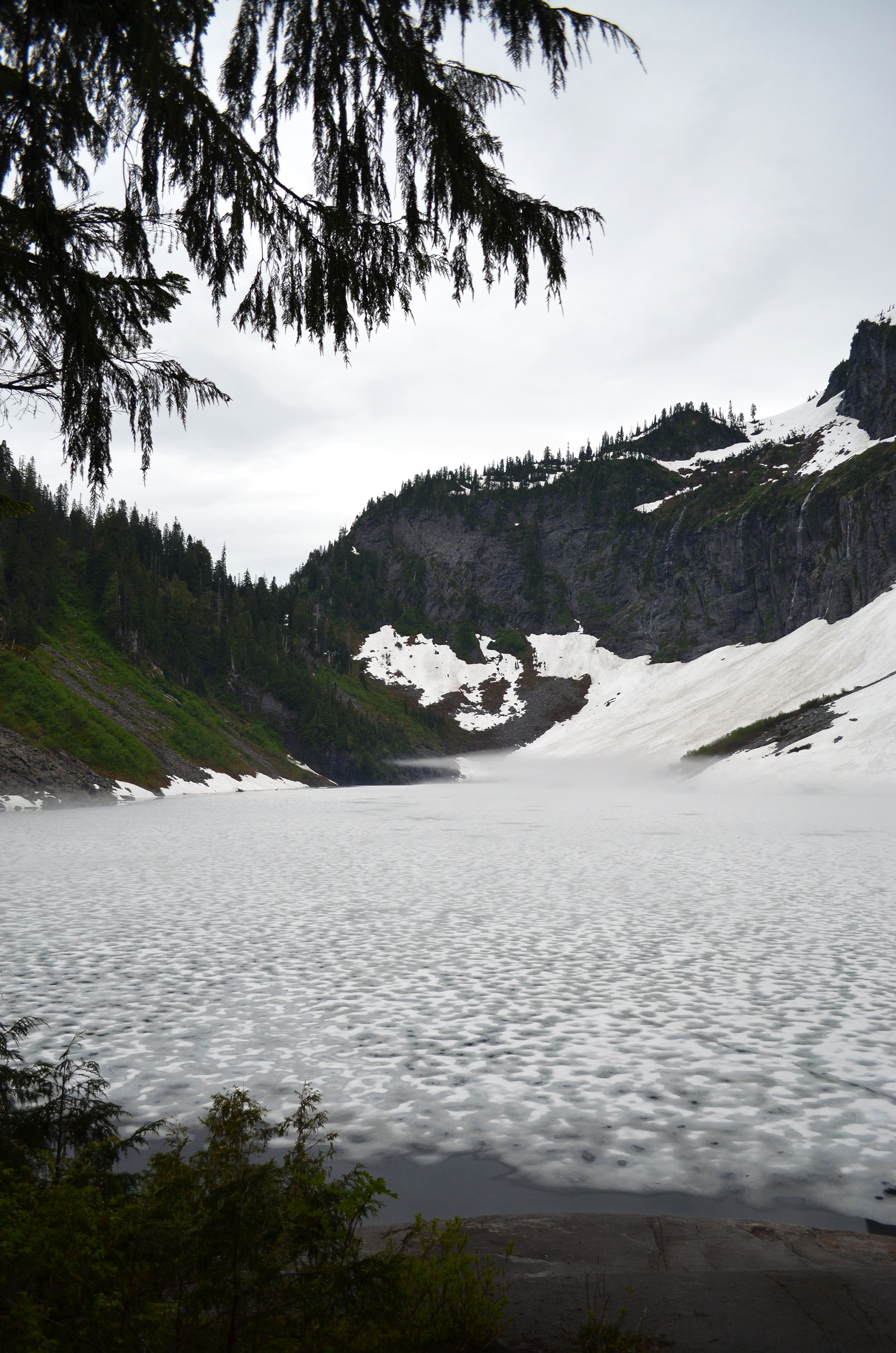 after our lunch, we explored a bit around the lake before heading back down the mountain.  some areas of the lake were silvery and foggy, and other areas were teal and glassy and clear.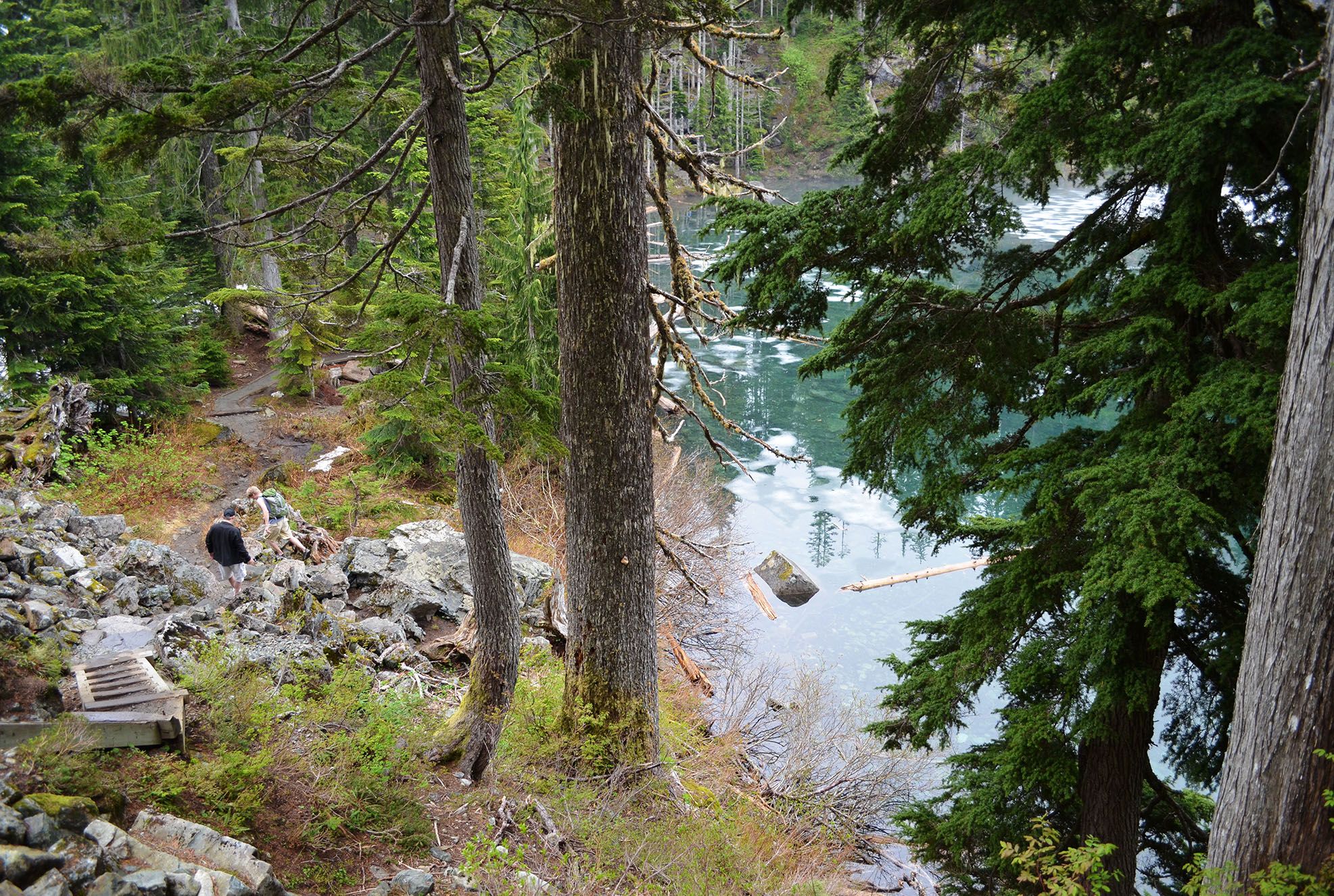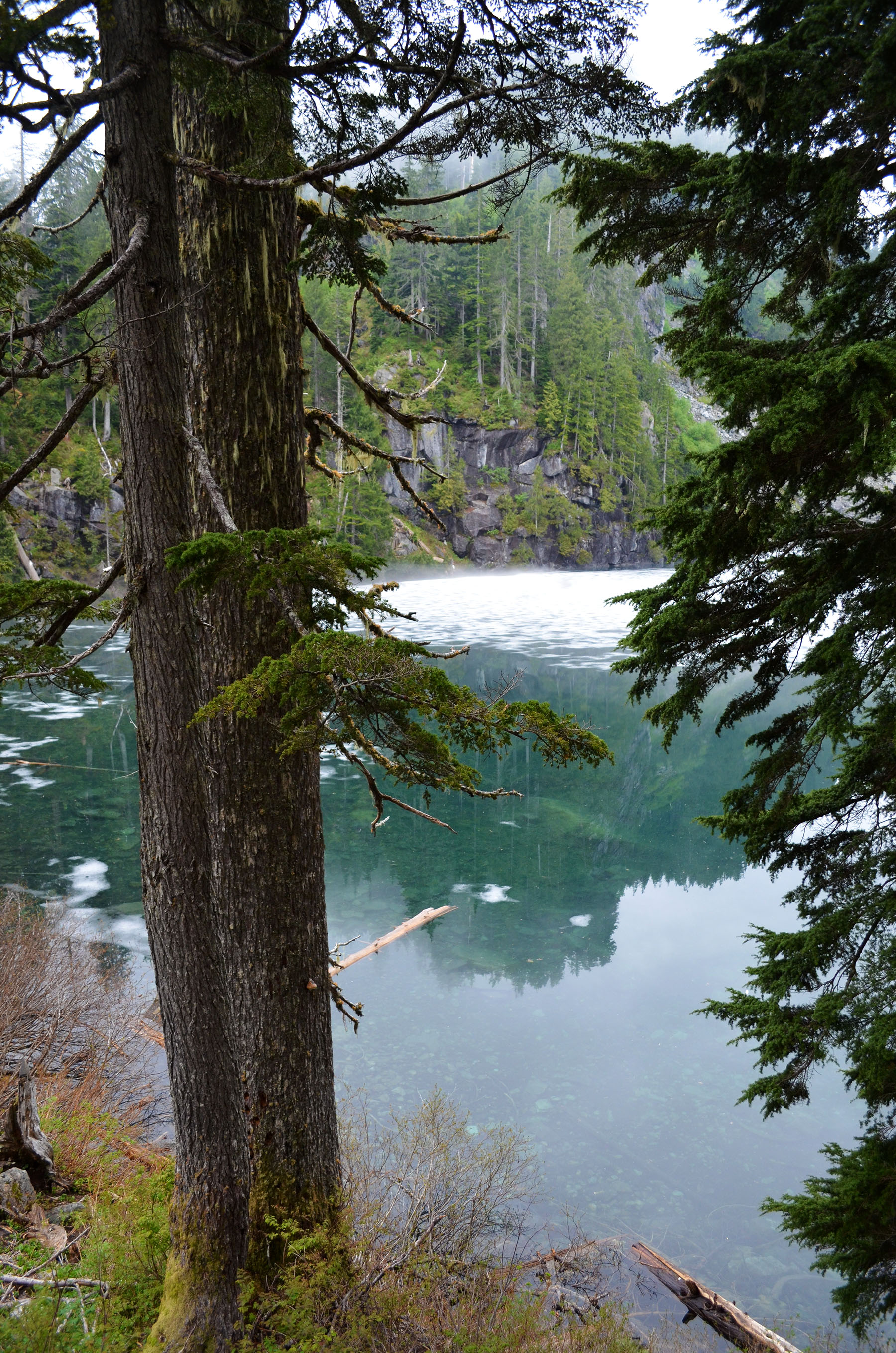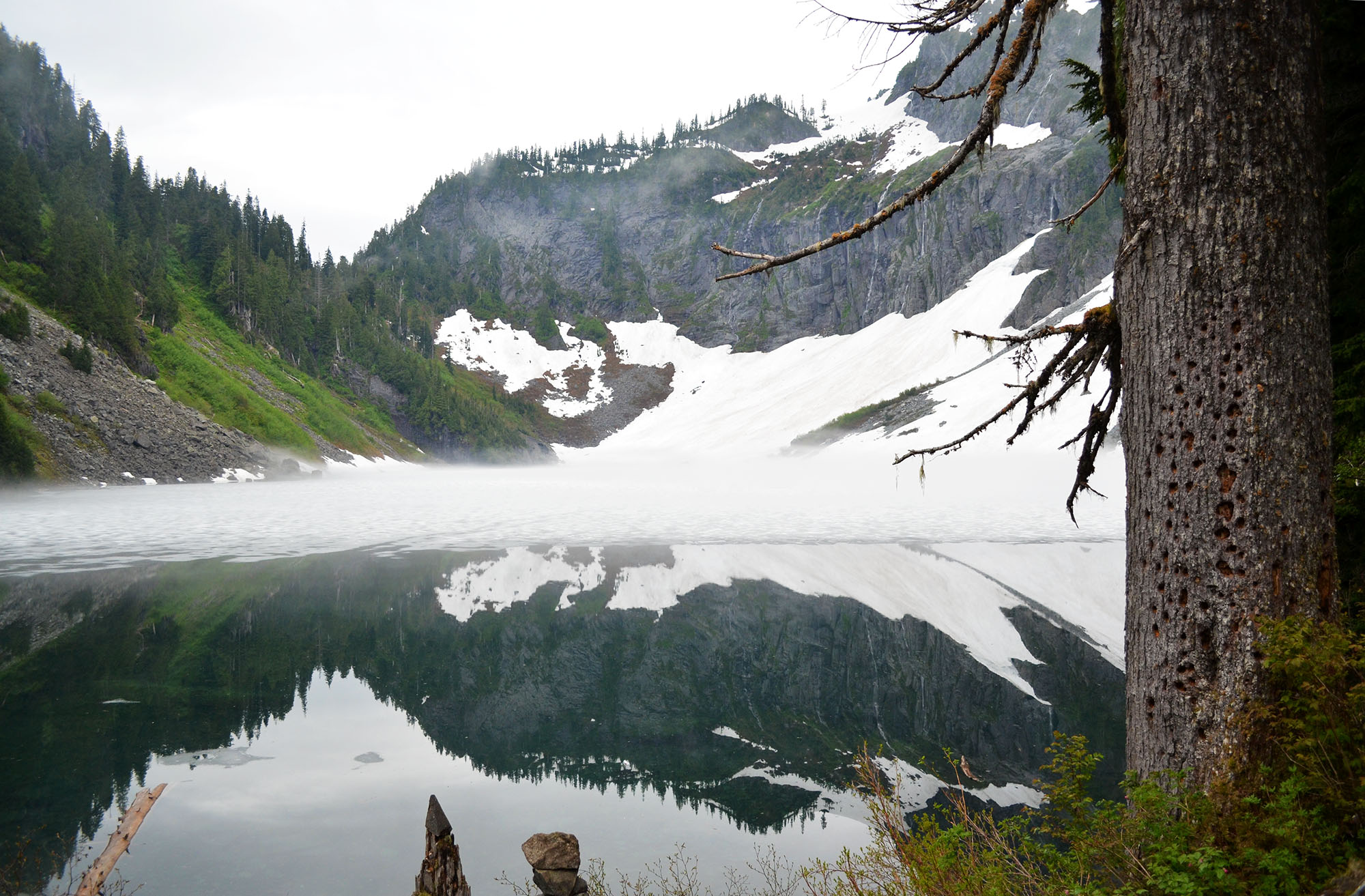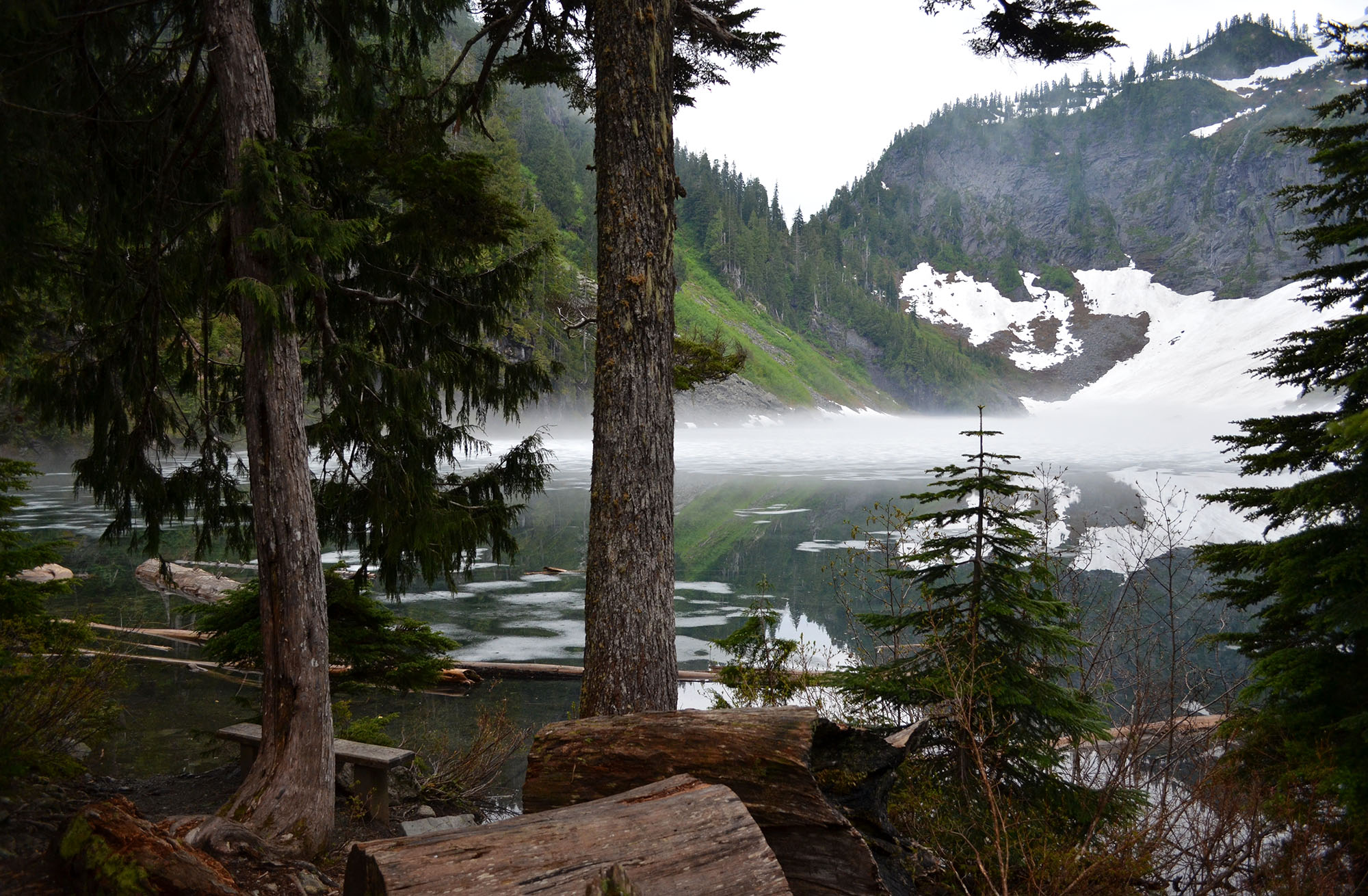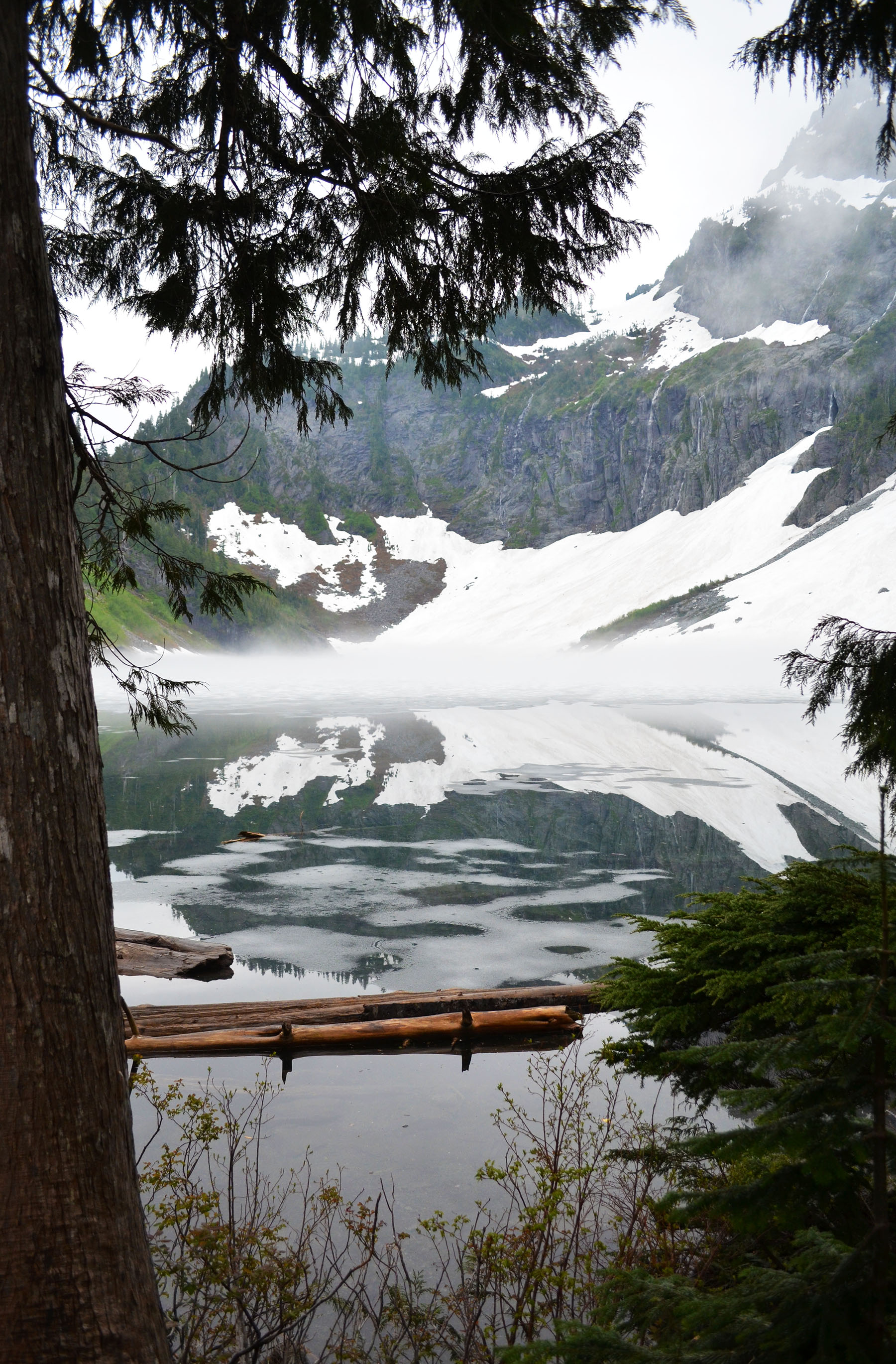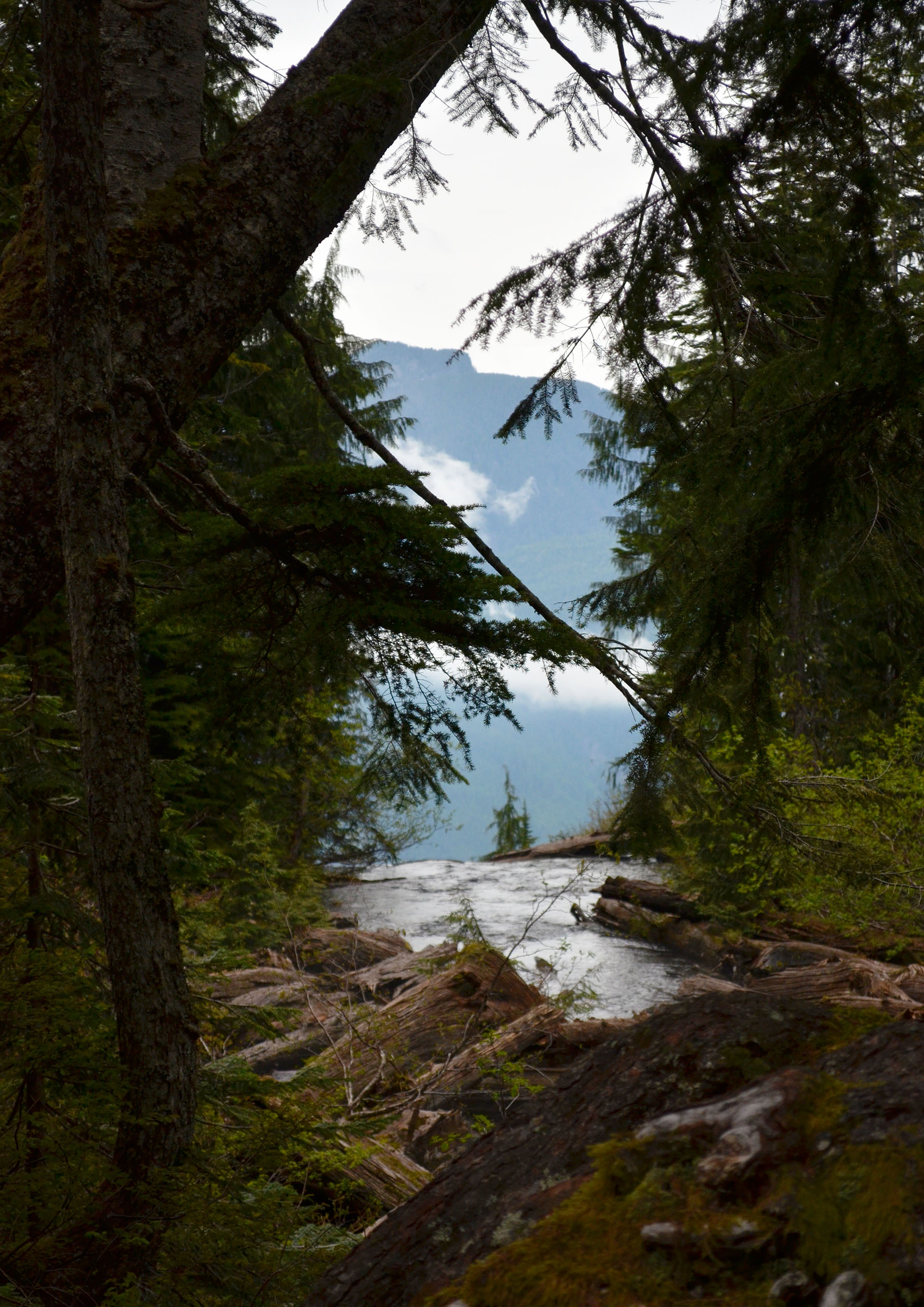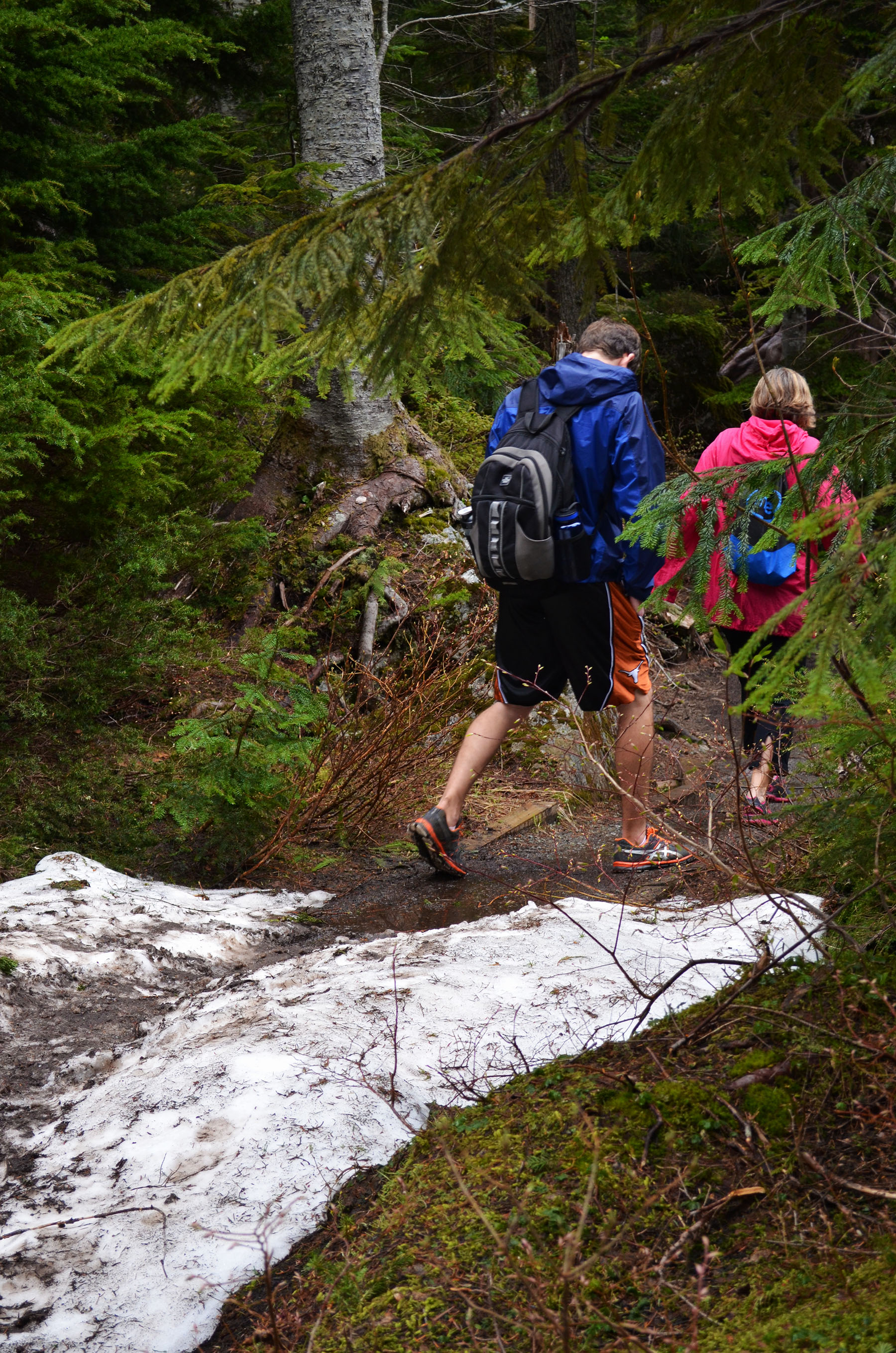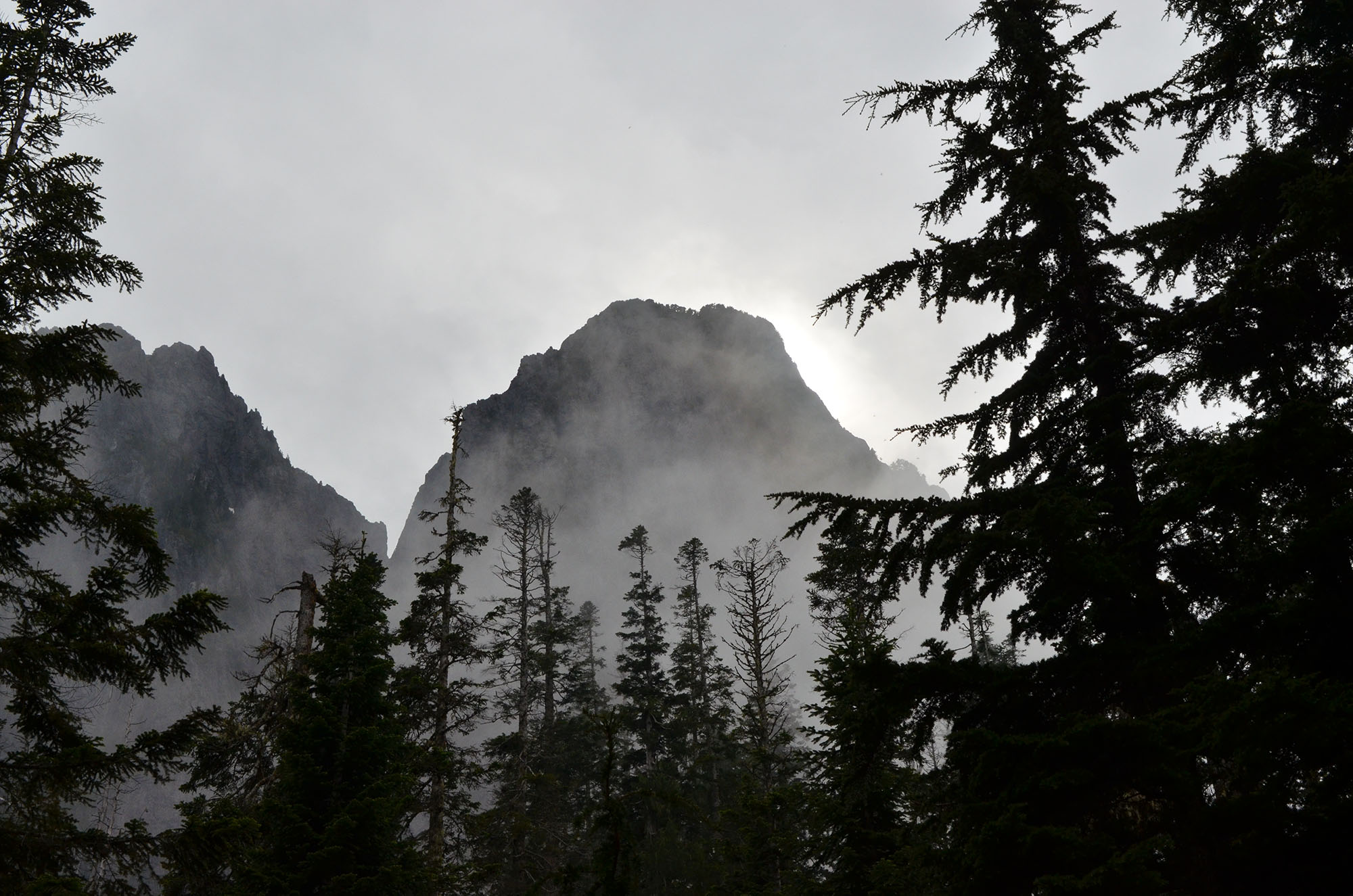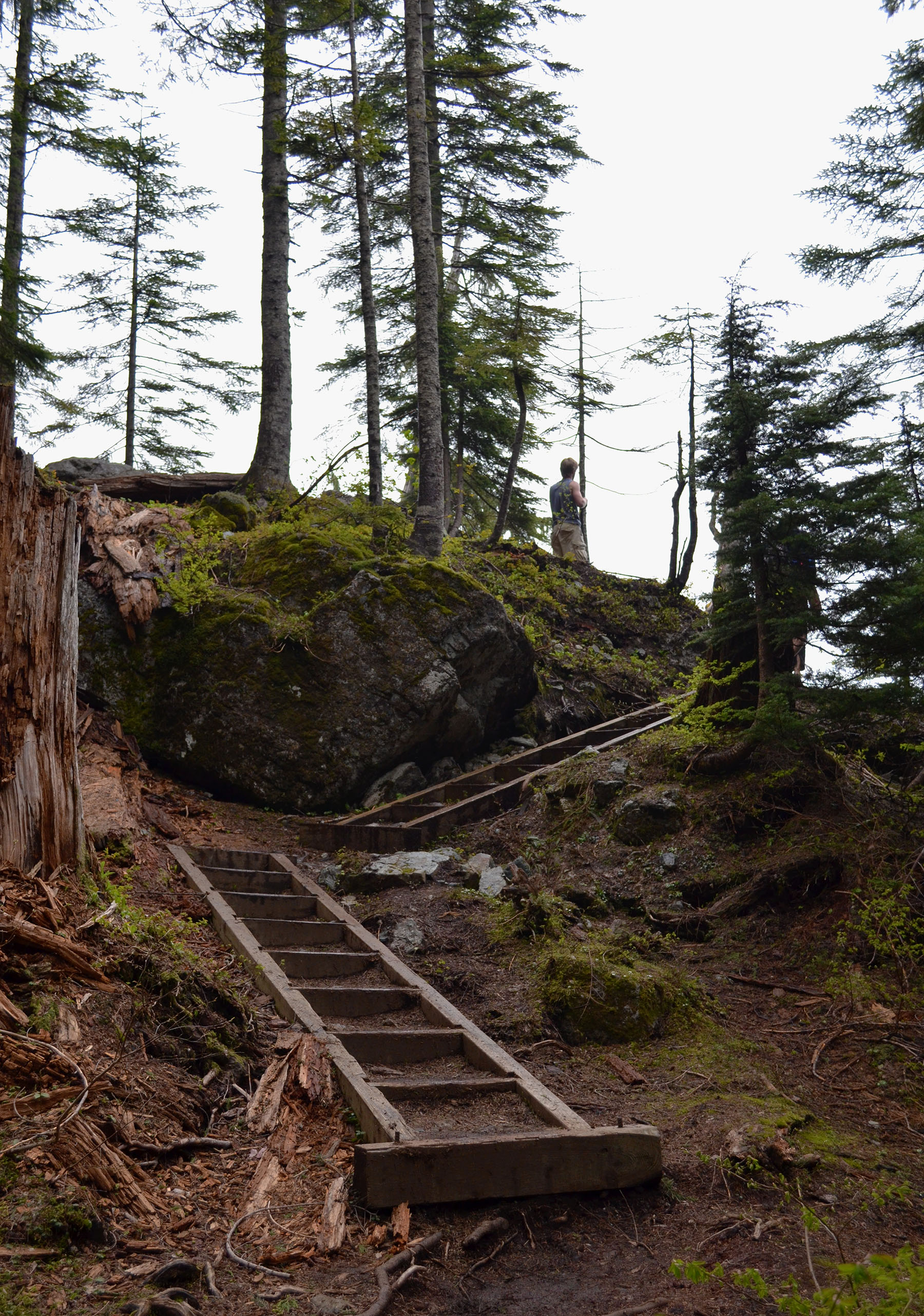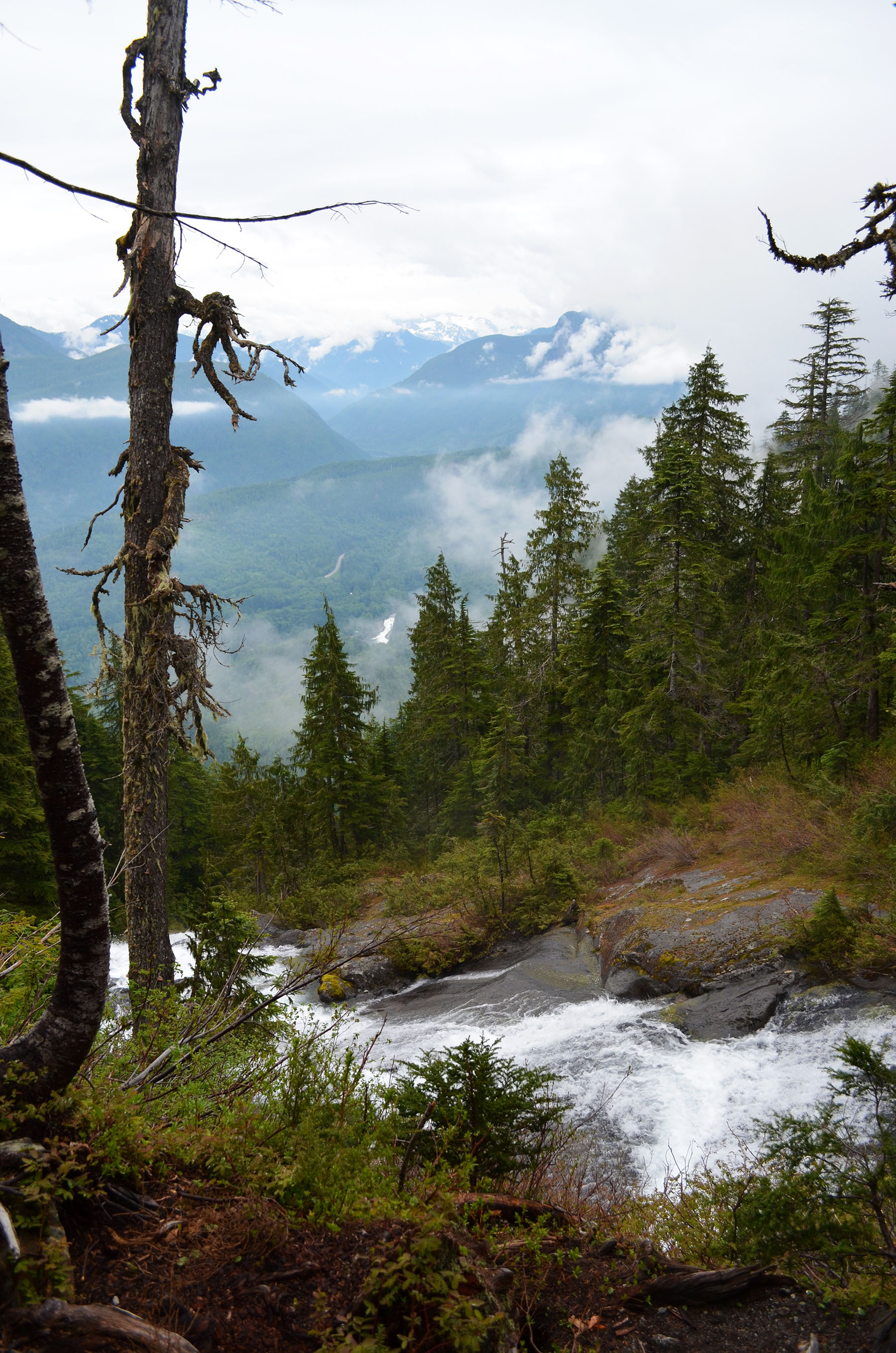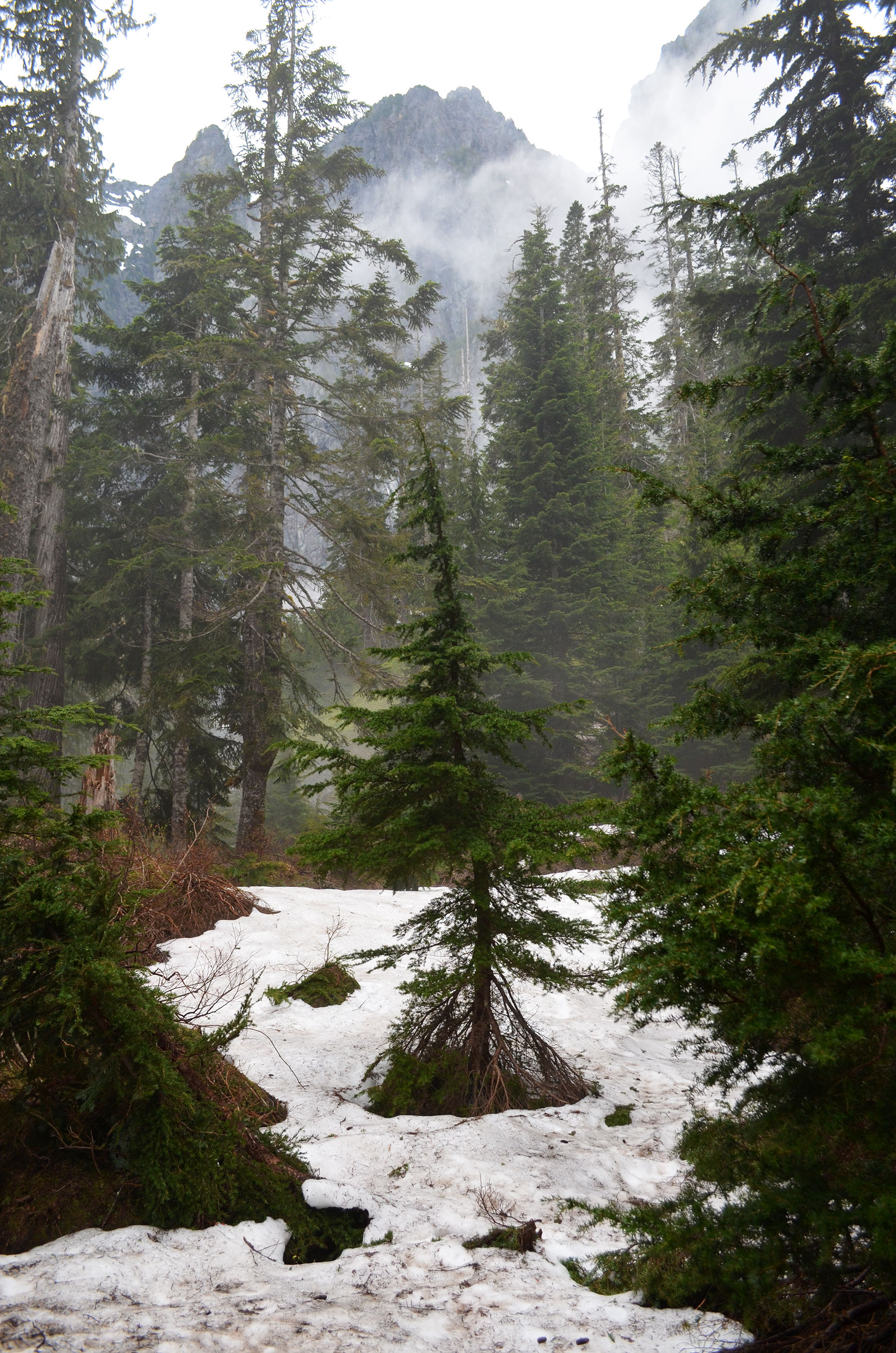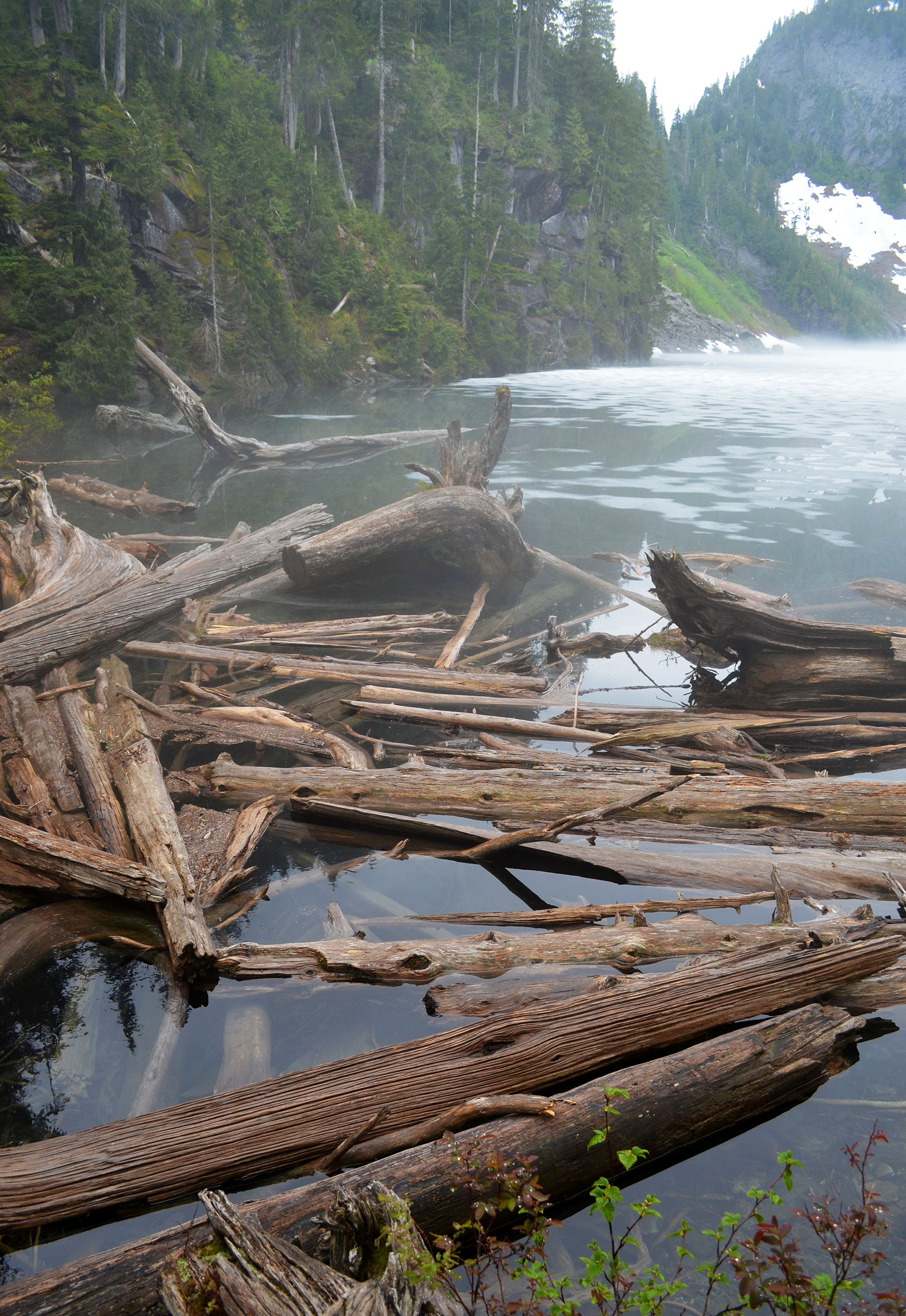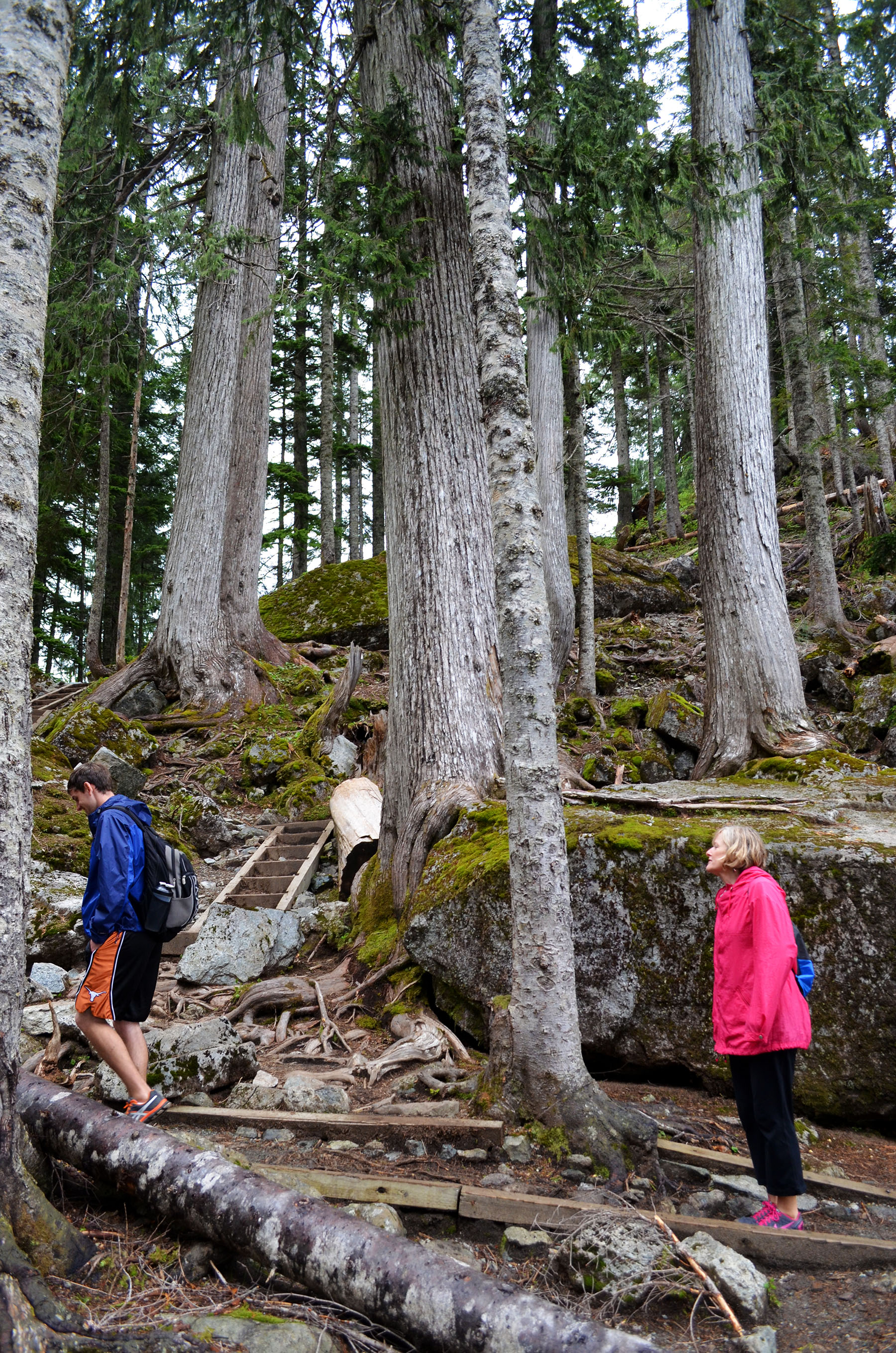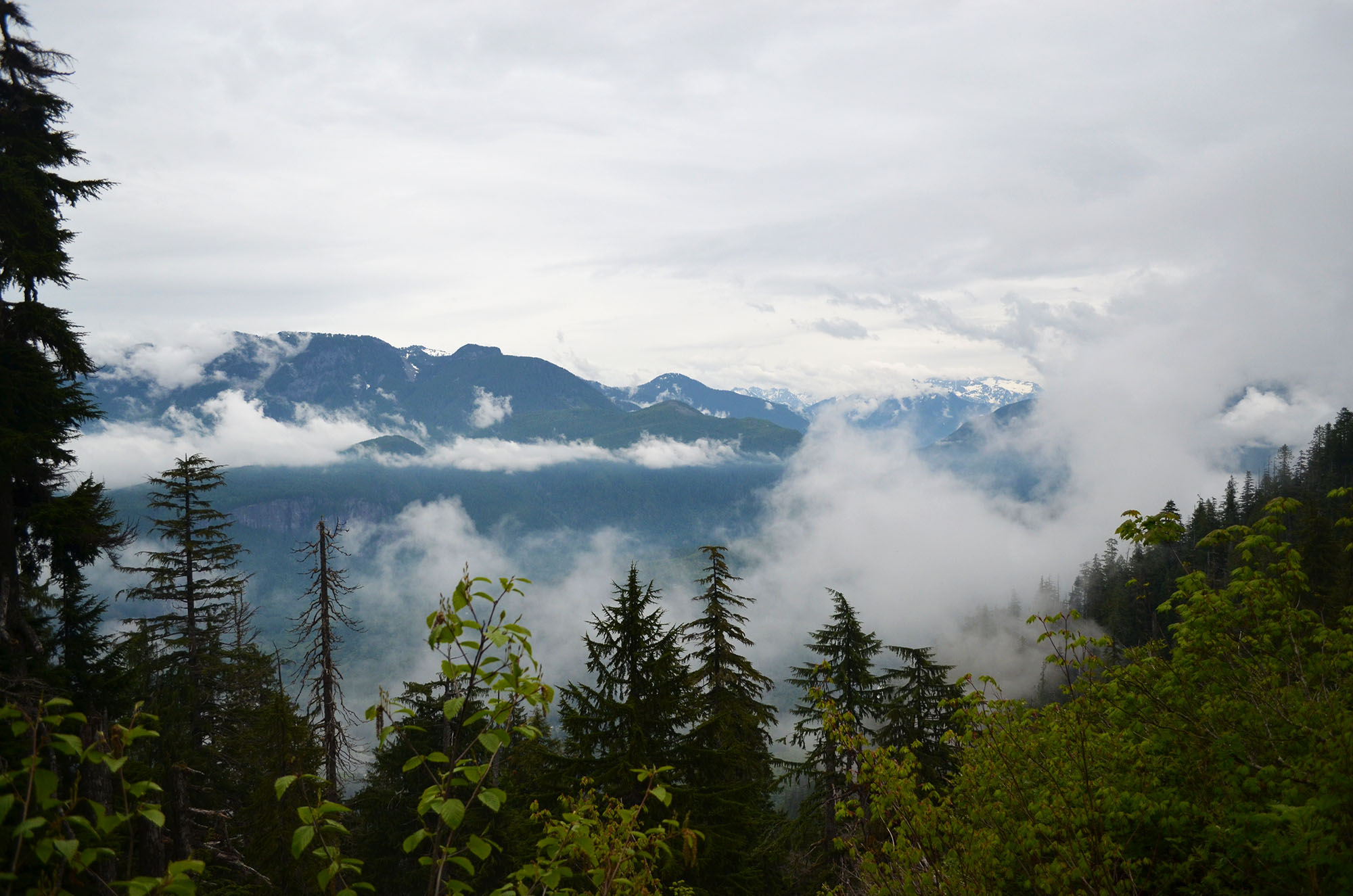 there couldn't have been a better reward for that long hike than lake serene.  she made every bit of that climb worth it.
xoxo
more photos from our seattle trip: