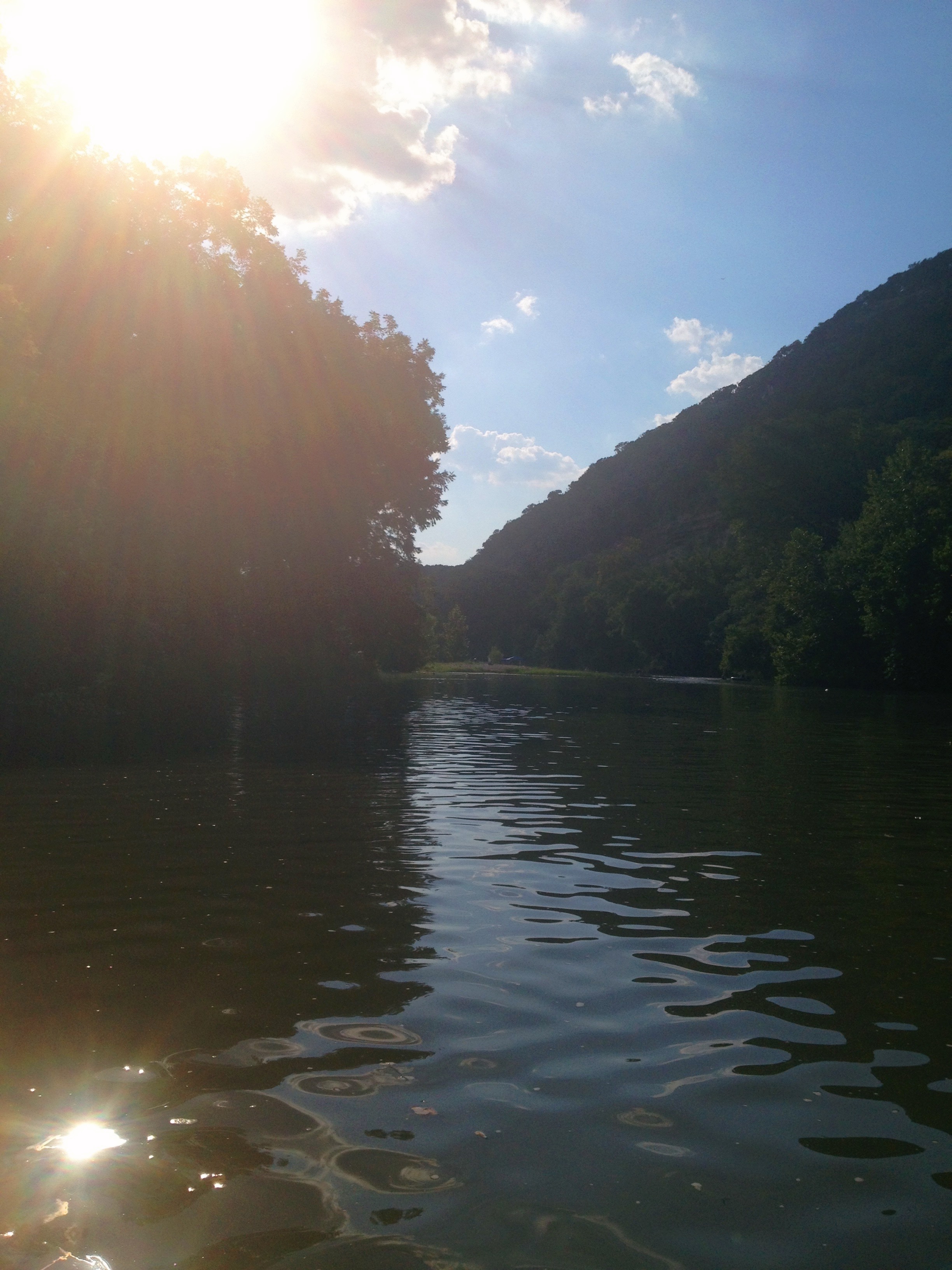 to preface our little camping adventure, you should know a couple of things first:
1.  the girls in our group are not avid campers.  i personally enjoy camping under a few very specific circumstances, but i can count the number of times i've been on one hand.  and i'm okay with this.  and as for the other girls, well, let's just say that it has never really been on their to-do list.
2.  it was 100+ degrees this weekend.  HOT.
3.  we were all expecting a quiet, somewhat secluded area with space and natural wildlife.  what we ended up with instead was a loud, crazy, extremely crowded campground with plenty of wildlife – but by wildlife, we're talking texas tech frat boys on an overnight date party.  so as you can imagine, the place was trashed.
luckily, the frat boys left early on sunday morning, so we had a lot more peace and quiet on sunday during the day.  and, despite the heat and the fact that us girls were a bit out of our element, we really had a lot of fun.
the campground, mountain breeze camp, was right on the guadalupe river near new braunfels.  the guadalupe river is thankfully always cold, so this was our saving grace during the heat of the day.  it was nice to be able to take a dip and cool off whenever we felt like it.  there were nine of us in four tents, and we spent our days grilling out, floating the river, and relaxing.
here were some of the highlights of the trip: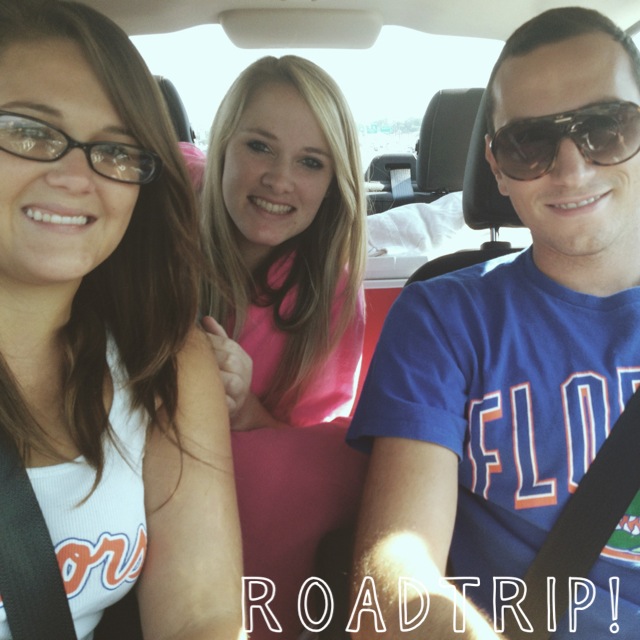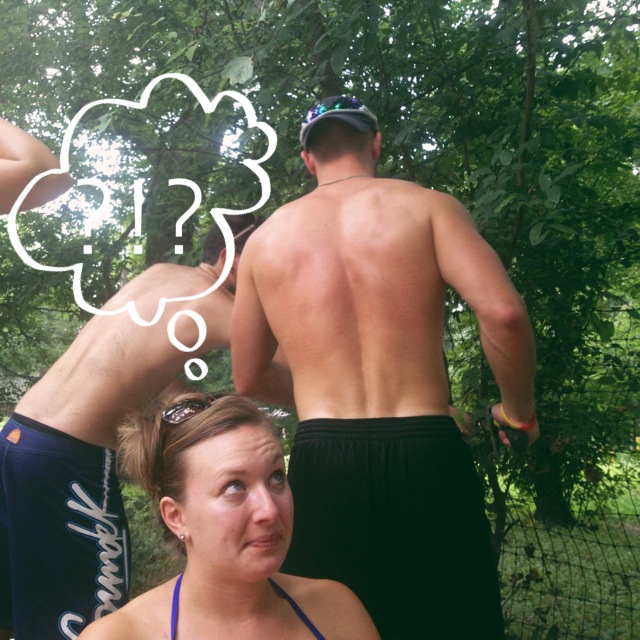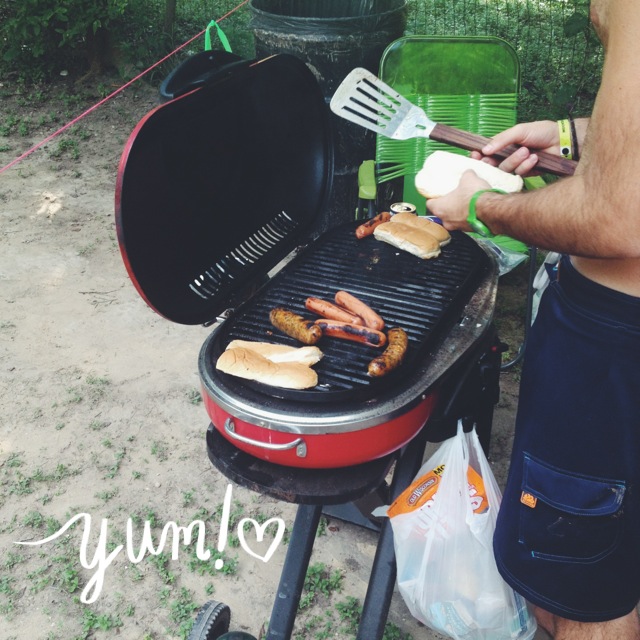 we also made a short video in which every person said a word that they thought describes the camping trip.  i think it turned out pretty funny!
Camping Trip <<link to video
other highlights of the weekend included:
1.  an unlimited supply of grilled hotdogs and burgers, thanks to the boys.
2.  awesome sangria made by ashley that we sipped on all day long.
3.  kevin rescuing ashley, angelica, and me [a.k.a. "the beached whales"], when our tubes, which were tied together with rope, would get stuck on the rocks in the river –  pretty much every 30 seconds.  what a good guy!
4.  living in my swimsuit for the entire weekend.
5.  listening to music all day, all night [okay, so listening to music all night was not necessarily a highlight of the trip and it definitely wasn't by choice… thanks, frat boys!  but not going to lie, your playlist was pretty good.]
6.  eating scrambled eggs, sausage, cinnamon rolls, and s'mores for breakfast.  what could be better?
7.  playing barefoot soccer with the boys.
8.  the sophomore girl from tech we met in the bathroom who told us she thought we were juniors in college.  score!
9.  the boys in our group who duct-taped my broken flip-flops so that i didn't have to wear my good pair to the river!
10.  yes, showering in my own bathroom and sleeping in my own bed when we got home late sunday evening was definitely a highlight.  [we were supposed to drive back monday morning, but in the end we decided that sleep was important to us, and when it comes to sleeping, quiet > loud music/people partying all night, and A/C > 80+ degrees/50+% humidity, so…]
all in all, we had a blast.  and have also thoroughly enjoyed spending labor day lounging in bed and catching up on real life.  or at least i have.  i hope you are all having a wonderful labor day as well!