sorry for missing sunday goodness last week – i was busy seeing the sights of tokyo [and my days were all messed up because of the time difference], but i plan on posting two sunday goodness posts today to make up for it!
this was a really sweet weekend…i stayed in on friday night, caught up on sleep saturday morning, had champagne + pie with mike and priscilla saturday evening, and today celebrated my 26th birthday with my family [again!] since mimi and mike couldn't make it to the celebration before i left on my trip.  we had brunch, then sat on the terrace in this perfect weather and enjoyed a glass of wine, and finally had MORE pie for a birthday dessert!  i loved it all.  i had such a grand time in japan, but it's been so nice to be home and get back to my normal routine – there's something wonderful about that.  most of all, it was great to be surrounded by people i love, especially after having just come back from a long-ish trip by myself.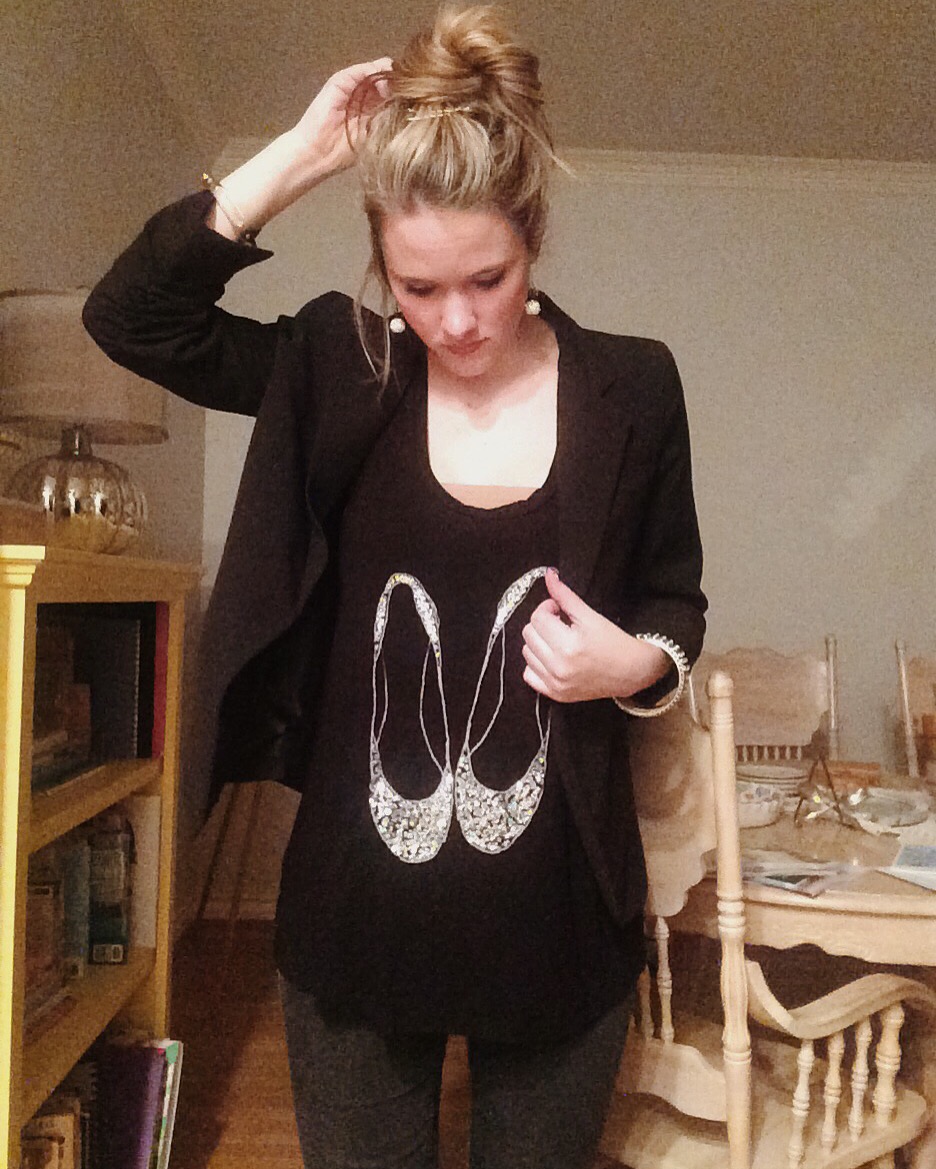 twenty-six is a good age, i think.  i'll always think of my high school friend kimmy when i think of 26.  she was a year older than me, but we became good friends because we were among the few on the soccer team that didn't party in high school.  kimmy was always wise beyond her years… she was this little bitty thing, but she always dressed older [probably because she looked so young].  she would be wearing dark jeans and heels while the rest of us were sporting miniskirts, faded jeans with holes, and flip-flops.  and the most interesting thing to me was that she always told me that she wanted to be 26 years old.  not 21, not 25, but 26.  even at the time, it was surprising to me, but after knowing her, i would always think of 26 differently – as a special age to look forward to.  i don't really keep in touch with kimmy [besides seeing facebook posts every now and then] but i always wonder if 26 lived up to her dreams.  she seems to be doing well, so hopefully they did!  anyway, i'm going to think of 26 as the magical age that kimmy thought it was, because that's the age i am and i might as well enjoy it!  and if you say it's going to be a magical year, it will be, right? :)
finally, i wanted to post the caption for some fun photo booth pics that i took in tokyo on my birthday just because it describes my thoughts on this birthday [i'll post the pics in a later post]:
I had to go to the photo booth ONE MORE TIME since it's my 26th bday!  (Yeahhhhh okay, I'm actually turning 14. Or at least I act like I am.)  Currently, it's the end of my birthday Tokyo-time and the beginning of my birthday Dallas-time.  This birthday feels especially significant since my mom was 26 when she had me, 26 years ago.  It's so crazy that at this time in her life, she was doing one of the most important things you can do in life – giving birth to a human – and meanwhile I'm over here in Tokyo taking silly teenage "glamour shots" in the photo booth and eating Japanese junk food. ;)  Sometimes I wonder if I'll ever grow up… But in all seriousness, my 20s have been so different from what I imagined but so, so good.  I never dreamed that I would be traveling solo in Tokyo for my 26th, but there's no place I'd rather be.  I'm so humbled to remember times (not too long ago) that I thought I had a better plan for myself than what God had in store for me.  Boy, was I wrong.  This season of life has been much more than I ever could have imagined and I'm so very grateful for it.  It is unpredictable, live-in-the-moment, crazy-wonderful.  And twenty-six, you're off to a great start already.
it's a special year!  i have great feelings about it.  bring it on, 26.  :)