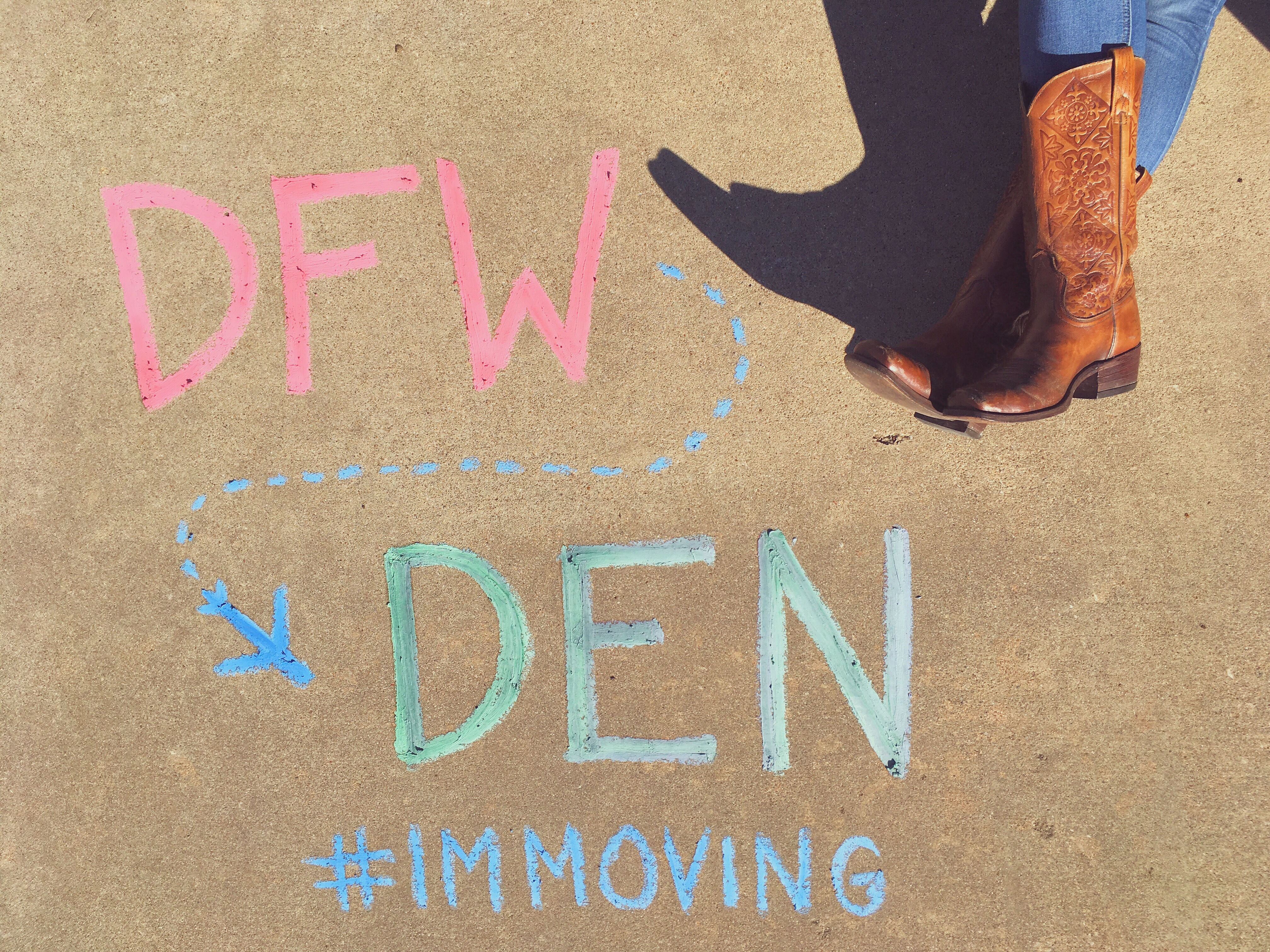 one year ago today, i moved to colorado after living in texas for 25 years [minus a 3-month stint in milwaukee].  basically my entire life.  anyway, even though i'll always be a texas girl at heart, moving to denver was one of the best decisions i've ever made, in part because of this job that's stretched me hard and helped me grow so much as a person and a leader, but mostlyyyyy because of my amazing boyfriend that i've gotten to share life with here.  he's also helped me grow, and we've grown a lot together, which has been wonderful.  i know God's plan was at work when i took the job in denver and went out on a limb and moved here.  anyway, i thought i would write a post on denver – the things i love, the things i don't, and just some of the things that make it denver:
: :  first of all, i LOVE denver.  i just want to preface this list with that… i would definitely recommend it to people as a wonderful place to live.
: :  i will never, ever get tired of the mountain views.  they look different every day.  i see them every morning as i'm leaving my apartment [assuming it's clear enough to see them] and it just makes me so happy.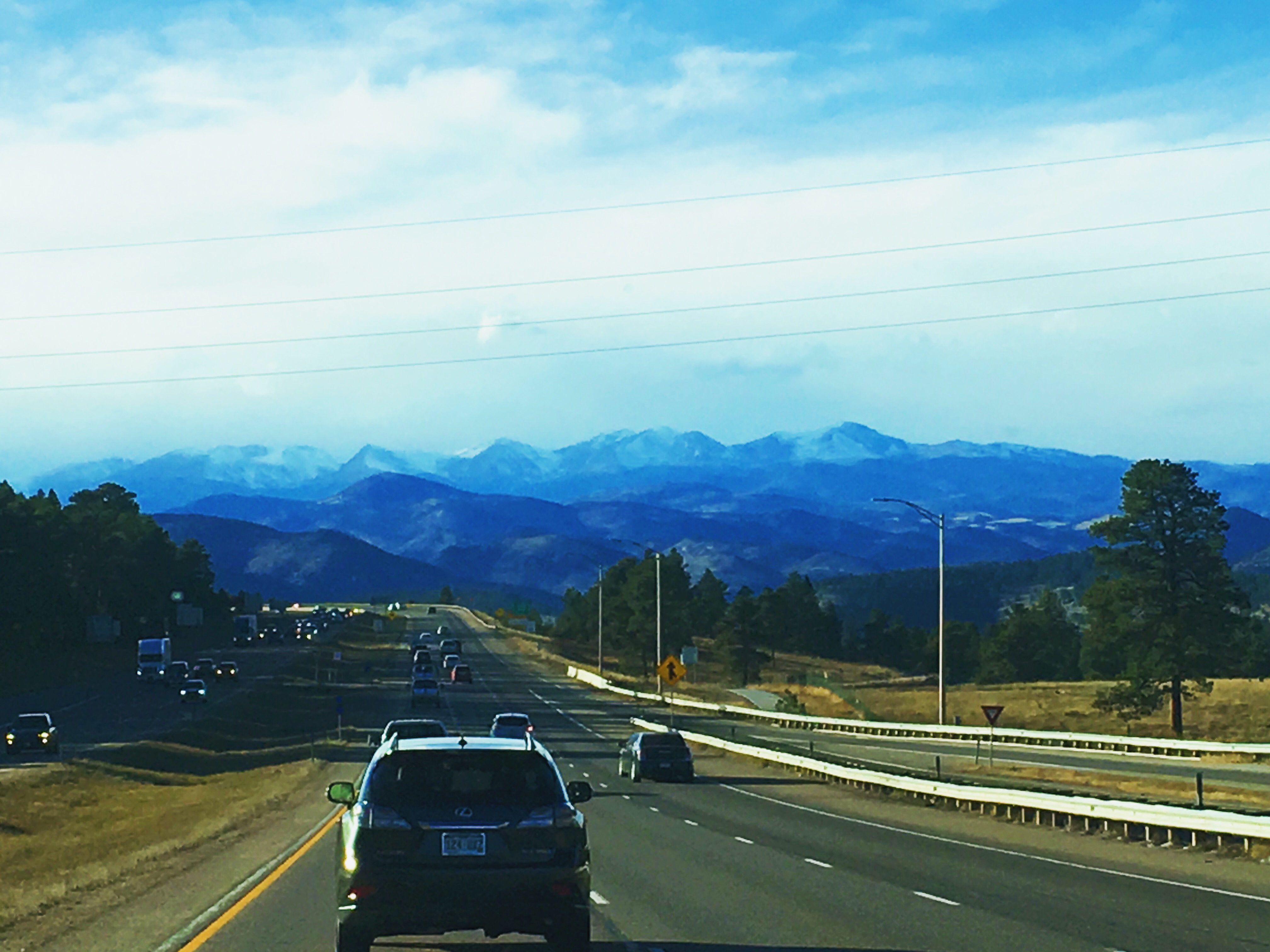 : :  i love experiencing all four seasons.  i feel like denver just does it so well.  we have a true autumn with beautiful colors and great weather with just a slight chill in the air, winters are snowy but not constant snow or constant cold [more on that below], springtime is pretty and not muddy or slushy like a lot of places in the north [we actually get snow in late spring, but it all melts the next day], and summers are GORGEOUS.
: :  everyone in texas thought i was moving to the tundra, basically, because that's how texans view colorado, but it's sooo different than they realize and very unique compared to most other places in the US that get snow/cold weather.  there are two reasons why:  1.)  we 300 days of sunshine on average!!!  the elevation is so high that we're super close to the sun.  so that makes it feel a lot warmer/sunnier/brighter/happier in winter; and 2.)  the dry air.  denver is basically a desert, and i can't describe to you how much the dry air makes a difference.  when it's 90-some degrees, it feels very pleasant and comfortable in the shade, unlike texas at those temps.  on the other hand, when it's cold here, it feels a lot warmer than it really is.  for example, when it's in the 50's in texas, it doesn't feel nice out, but in colorado, 50's feels comfortable enough for a patio when the sun is out [which it almost always is].  i feel like i'm sharing all the denver secrets as to why people love living here so much, but let's be honest – the secret is out!!!  more on that later…
: :  that being said, the dry air is, well, dry.  i've had to get into different habits since i moved here – lots of lotion [the kind that you put on while in the shower is the best – i use this one], vaseline on my lips constantly, and keep that humidifier going!  i don't wear contacts and never had dry eyes prior to moving to colorado… in fact, i didn't even know how to put eye drops in my eyes, but now i use eye drops all the time.  i learned the trick of putting vaseline on my eyelids at night before bed and that helps a lot.  i use a lot of anti-wrinkle products and drink a ton of water here, and my body has adjusted over time, but it is most definitely the desert.
: :  i never really had issues with the altitude making me feel sick or feeling alcohol hit me quicker or harder here in denver [even when i was just visiting], but what i did experience was shortness of breath a lot more quickly when working out and kind of a chronic tiredness in the first couple of months.  luckily both those went away within a few months of moving to colorado.
: :  denver is a "small" big city, so things are less spread out in that regard.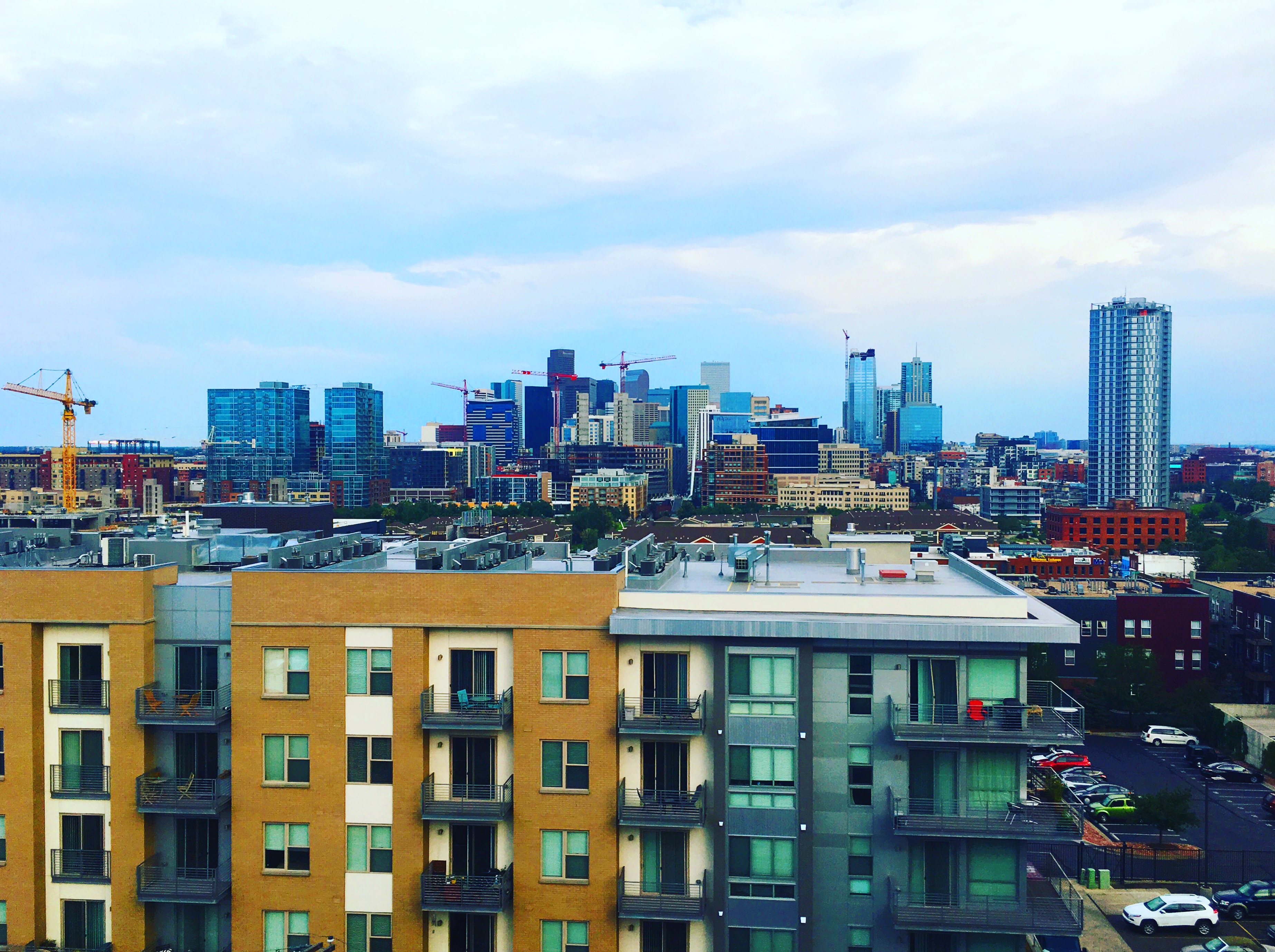 : :  on the other hand, i feel like denver is a lot more spread out than dallas in that it feels like you have to drive 15-20 minutes to get anywhere rather than just 5 minutes.  #firstworldproblems, i know, but i felt like in dallas, everything was at my fingertips, and i definitely don't feel that here.
: :  a big question that people seem to have is what it's like to live in a place where marijuana is legalized.  honestly, i don't really notice it anymore and kinda forget it's legal.  the only things i notice that are related to marijuana legalization are more exposure to people who do drugs [of all kinds] which i never had before but i mostly attribute to the type of job i'm in currently, and the large population of homeless people.  which brings me to my next point…
: :  sadly, there are a ton of homeless people in denver.  for the most part, they're not the type who come up and bother you when you're walking by, and i haven't really felt unsafe before, but the amount of them + the way they set up camp around the city can be disturbing at times.  it doesn't help that i live near several different shelters, but since i also live in a popular, thriving area with a lot of pedestrians, it feels like it's very in-your-face.  i guess that's city life for ya.
: :  unlike dallas, denver has an awesome public transportation system.  i've taken the train and it's easy and nice and not at all sketchy.  it's very handy to have, especially going from union station to the airport and back.
: :  i love all the cool neighborhoods here!  jamie lives near south broadway and south pearl street, and i live in rino, and it's really cool that we get to experience these neighborhoods and their food and nightlife scenes on foot.  it's pretty fun.
: :  i think my neighborhood, rino, has a code where every building has to have some kind of street art, or that's at least what it feels like.  it's pretty cool.  it has a great restaurant scene.  also, i live in the land of doggy daycares and breweries [i can walk to at least 10 breweries!].  apparently you wouldn't want to be living in my neighborhood 5-10 years ago, but now it's pretty much the place to be!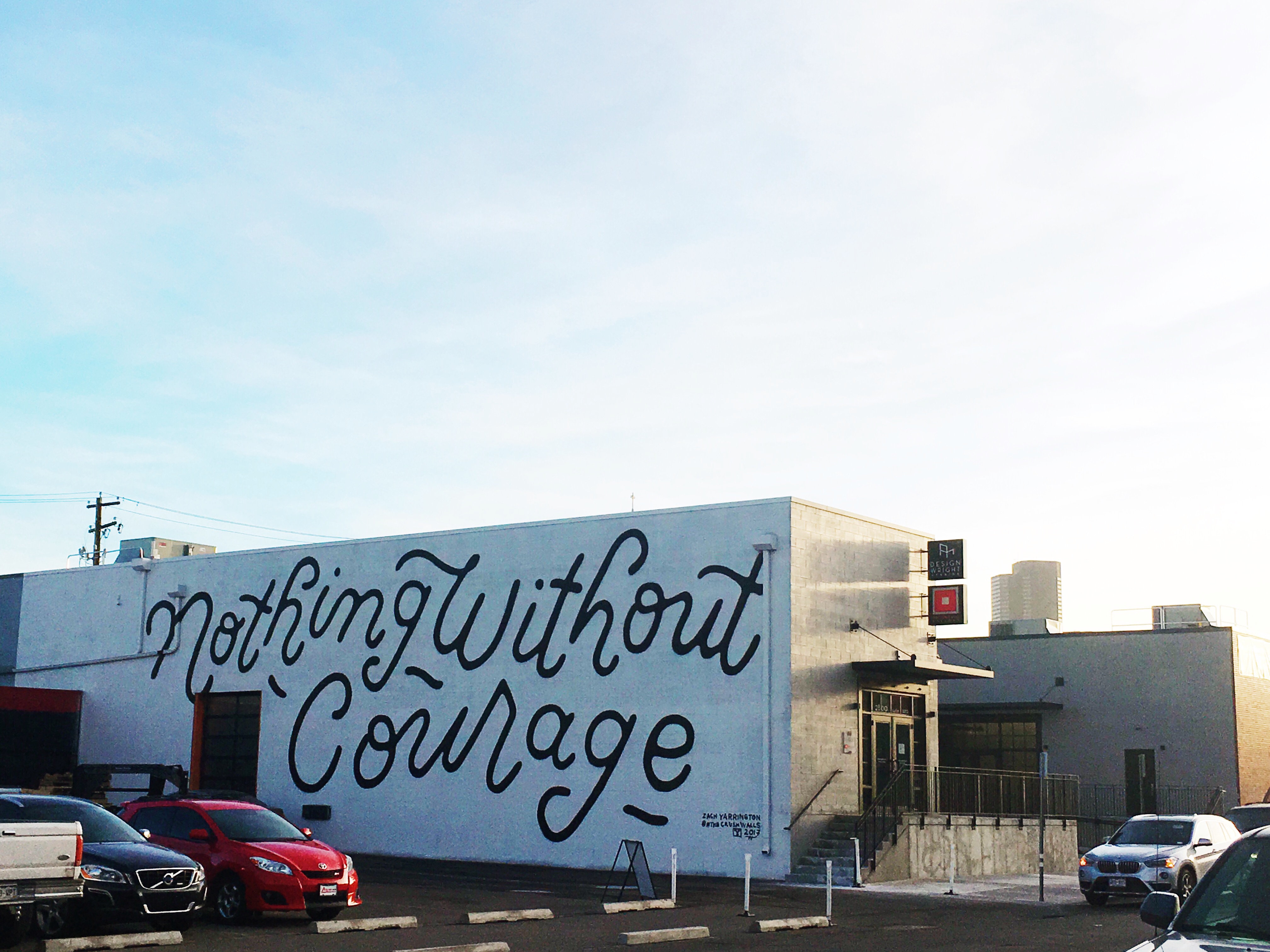 : :  speaking of restaurants, denver has a cool food scene.  i thought it was strange when i moved here that denver doesn't really have its own food culture, like dallas [and pretty much all of texas] has BBQ and tex mex, and milwaukee has cheese, and chicago has pizza.  i guess now they have the craft beer scene, but what do you come to denver to eat?!  the reality is, though, that denver has done pretty well for not having any strong roots in food.  the trendy, upscale american here is on point, but i've also seen a lot of creativity in the food and restaurant scene here that's not just limited to that style of eating.  and if i were to put my finger on one thing besides craft beer to eat in colorado, i'd tell you to try some colorado lamb!
: :  food trends still get to dallas faster though.
: :  there is a lot more to do on the weekends in denver than go to brunch and drink [ahem, dallas].  i was so surprised when i got here at how many people wake up superrrr early on saturdays and sundays just to get into the mountains to ski, snowboard, hike, or do one of the bazillion other things outdoor things you can do here.  they. are. dedicated.  and i've met so many non-TV-watchers like myself!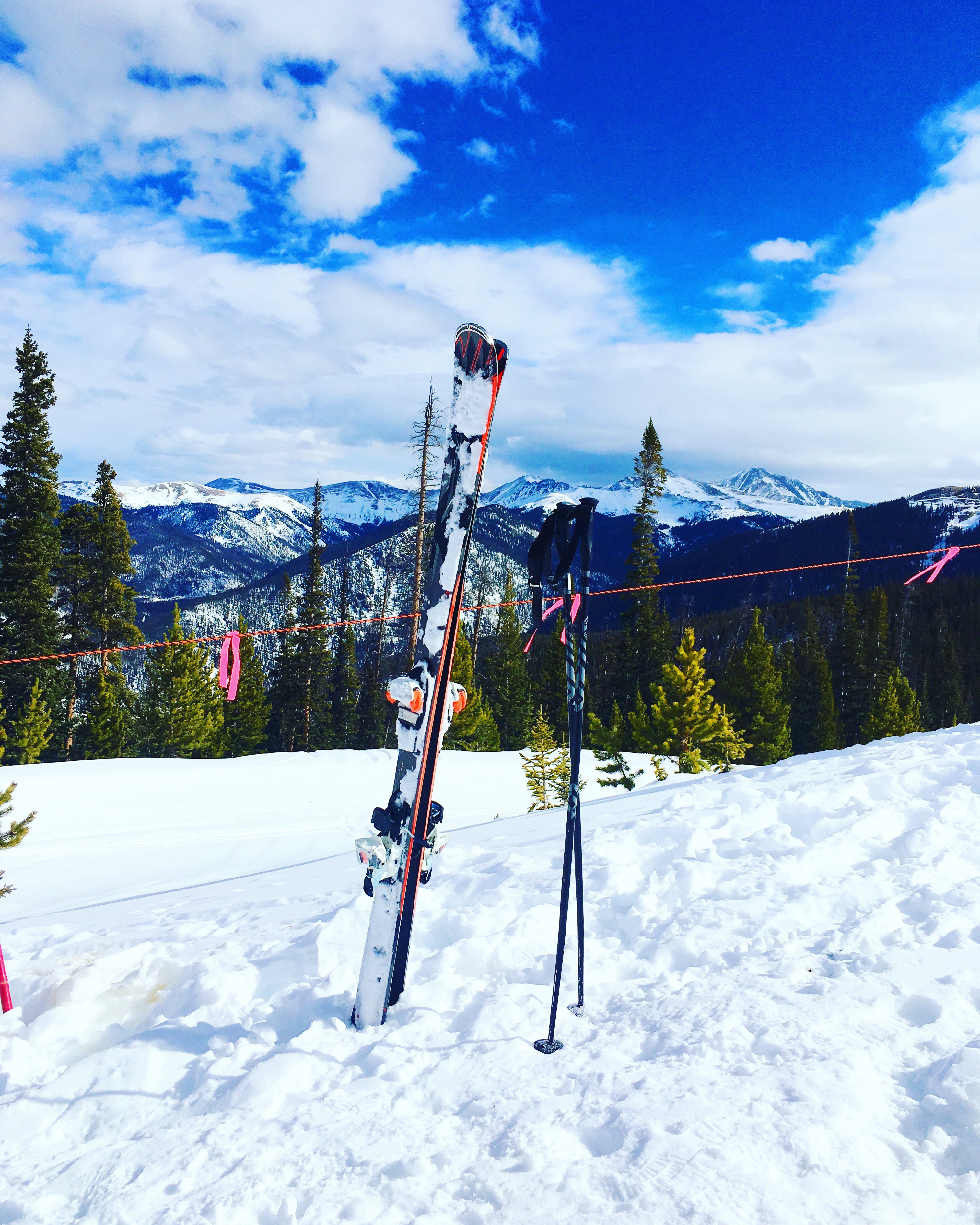 : :  it's much more casual here than dallas.  [although that's not saying a lot since i feel like people in d-town get dressed to the nines just to take their dog out to use the bathroom.]  everyone in denver dresses like they could go on a spontaneous hike at the drop of a hat.  and they just might.
: :  aaaaand people seem healthier here in general.  it's a very active place to be.
: :  no offense dallas dudes, but men here are just manlier.  beards are bigger, muscles are bigger, hands are bigger, i won't go any further… ;)  but in all seriousness, denver men are outdoorsy and manly and like to do outdoorsy and manly things.  they also like a good adrenaline rush, if you're into that.  yes, there are a fair share who don't hold a steady job and live out of their van, but that's not the majority.  so single ladies, take note: there's a reason this city is nicknamed MENVER.  it worked for me.
: :  the hipster vibes are strong here.  i can appreciate some indie folk tunes, some vintage clothes, or a good photography sesh, but i'm not tatted up like the rest of denver.  my friend noelle had been considering getting a tattoo but joked, "then i won't be unique anymore."  :)
: :  i miss the fancy grocery stores of dallas, but denver's farmer's markets have it going on in the summer.  so that's a plus.
: :  also, the food halls of denver!  i know it's a growing trend, but i might venture to say that denver was one of the first to NAIL them!  stanley market, avanti F&B, the source… i love them all.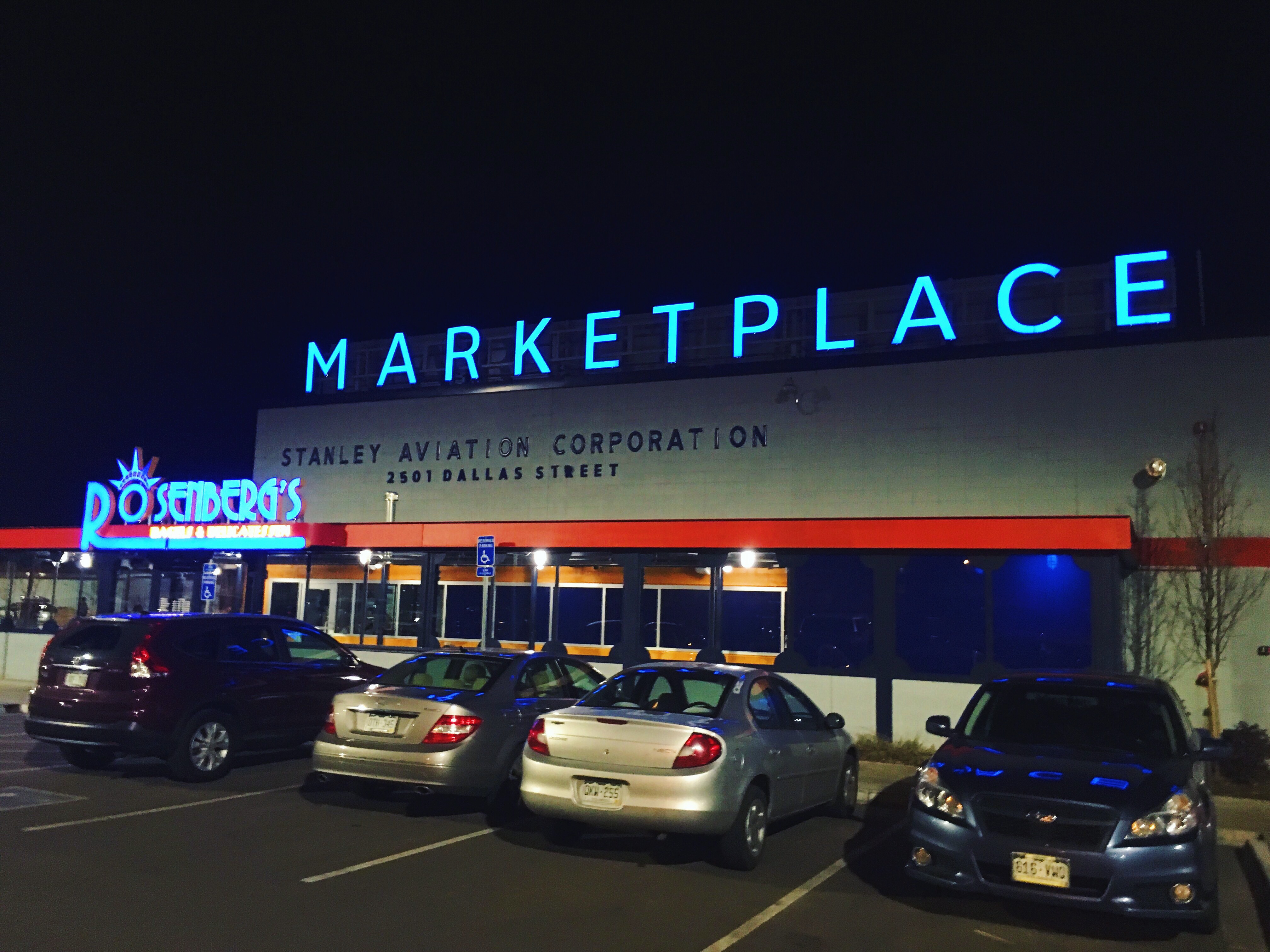 : :  everyone here is a transplant!  you rarely meet a local.  there are tons of texans here, which is cool.  a lot of aggies [gig 'em!].  unfortunately, the transplants seem to be taking over, because…
: :  …the housing market is ridic.  everybody wants to move to denver, and everyone [somehow] can afford insanely expensive homes.  it's kind of a bummer.
: :  also, traffic is insane here.  it's mostly due to the crazy influx of people in a short amount of time + denver's poor infrastructure.  they didn't plan for all these cars on the road!!
: :  the most noticeable difference in the way people talk here is that they say, "yous" and "yous guys."  yep, i laughed my a** off at it for the first nine months too.  it's hard to take people seriously when they say that, but then i guess i kinda got used to it.  BUT will never bring myself to say it, ever.  they also say "pop" for soda which makes me giggle a little too.  but they make fun of me for saying "y'all," so i guess it's fair!
: :  i was worried that people here wouldn't be as friendly as people in texas [because texans ARE friendly], but colorado actually surprised me.  people are very friendly and nice here.
: :  one thing i noticed, particularly in grocery stores and on the roads here, is that people aren't really as considerate of being in other people's way here.  like, they're not intentionally rude, but they'll be in the middle of aisle at the grocery store and their cart will be taking up the whole aisle, and you'll be behind them [not so] patiently waiting and they're oblivious.  it's the same with the way they drive.  no sense of urgency.  i guess moving out of people's way just isn't a thing here.
: :  people drive superrrrrr slow in denver.  also, they are really bad drivers.  i always jokingly attribute it to everyone being high, but i honestly have no clue what the deal is.
: :  i love how many awesome road trips there are from denver.  for example, within one hour, you can be in golden, boulder, or colorado springs.  within two hours, you can be in estes park, breckenridge, or vail.  within three hours, you can be in steamboat springs, glenwood springs, or up to pikes peak.  within four hours, you can be in aspen, gateway canyons, or great sand dunes national park.  and within six hours, you can be in moab, utah; santa fe, new mexico; or at mount rushmore in south dakota.  or in gorgeous telluride, colorado, where jamie and i went this fall. so many places, so little time!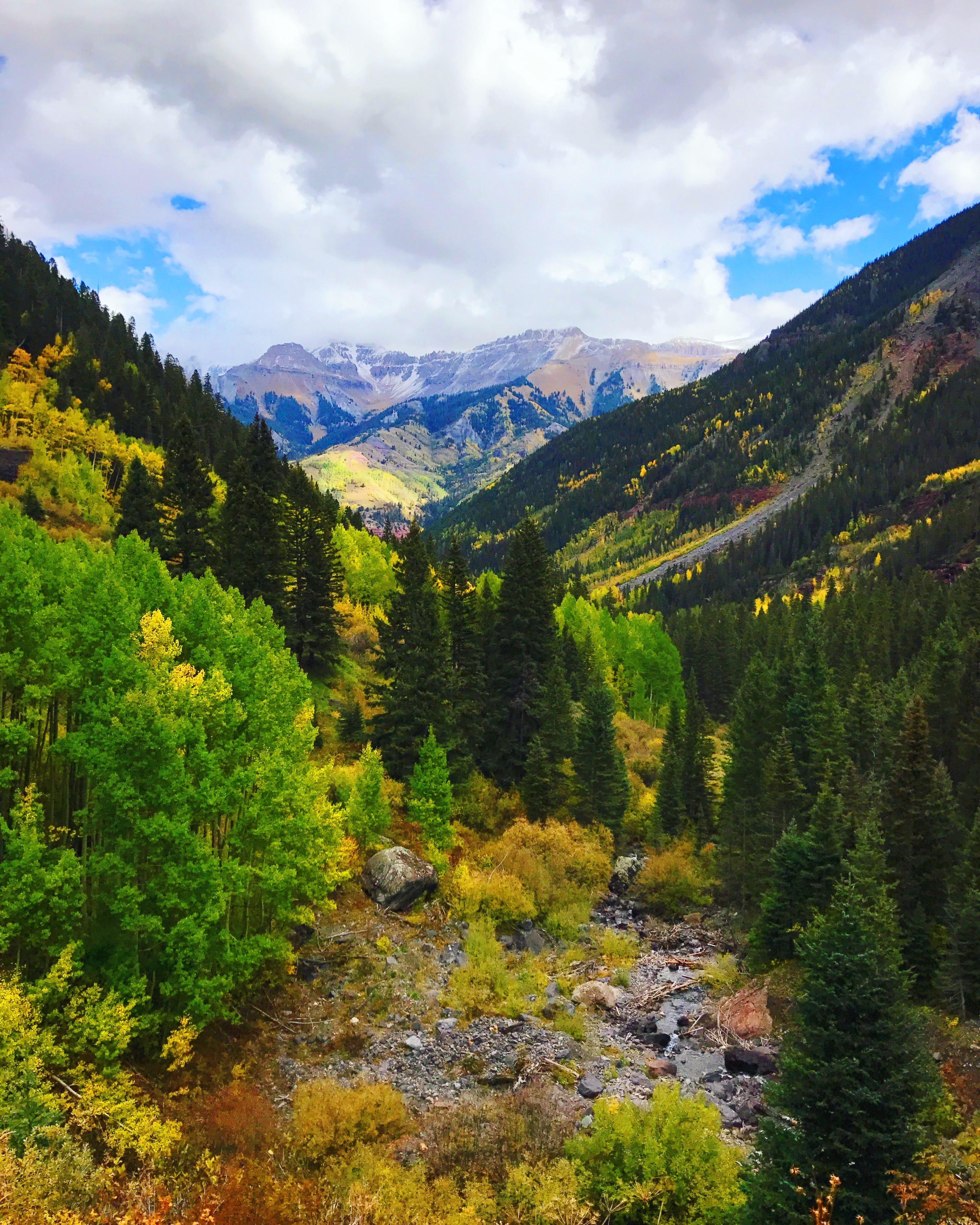 : :  that being said, i miss the DFW airport.  it makes flying anywhere feel easy/cheap compared to denver.
: :  and the last thing.  being close to family is underrated!
although i miss my fam [and friends], i really am so thankful to get to live here in beautiful denver.  it's been such a wonderful experience so far and i'm thankful for every minute of this opportunity!  and i'm appreciative of jamie for getting me through the hard/homesick times.  HE feels like home to me now, and so does denver.  i love you babe!  xoxo